This post contains affiliate links, which means that if you click on one of the product links, I'll receive a small commission. Thank you so much for clicking through and helping to support this little blog business of mine! Read more about our site, privacy, and disclosure policies here.
These delicious snacks, packed with the season's best fall flavors, will keep you and your family happily snacking all fall long!
I absolutely adore fall flavors. Apples, pears, pumpkin, cinnamon sugar, chai, dried cranberries, pecans, pumpkin seeds, almonds, streusel, basically all of it sounds incredible to me. So naturally, in addition to taking our annual trip to a pumpkin patch and an apple orchard, carving a pumpkin, celebrating Halloween, throwing a Thanksgiving party, and doing as many fall things as we can squeeze in, I am baking round the clock.
And right now, I have sweet and savory fall snacks on the brain. The kind of snacks both kids and adults will love. Basically, delightfully delicious snacks that channel all of my favorite fall flavors.
Now onto the fall snacks …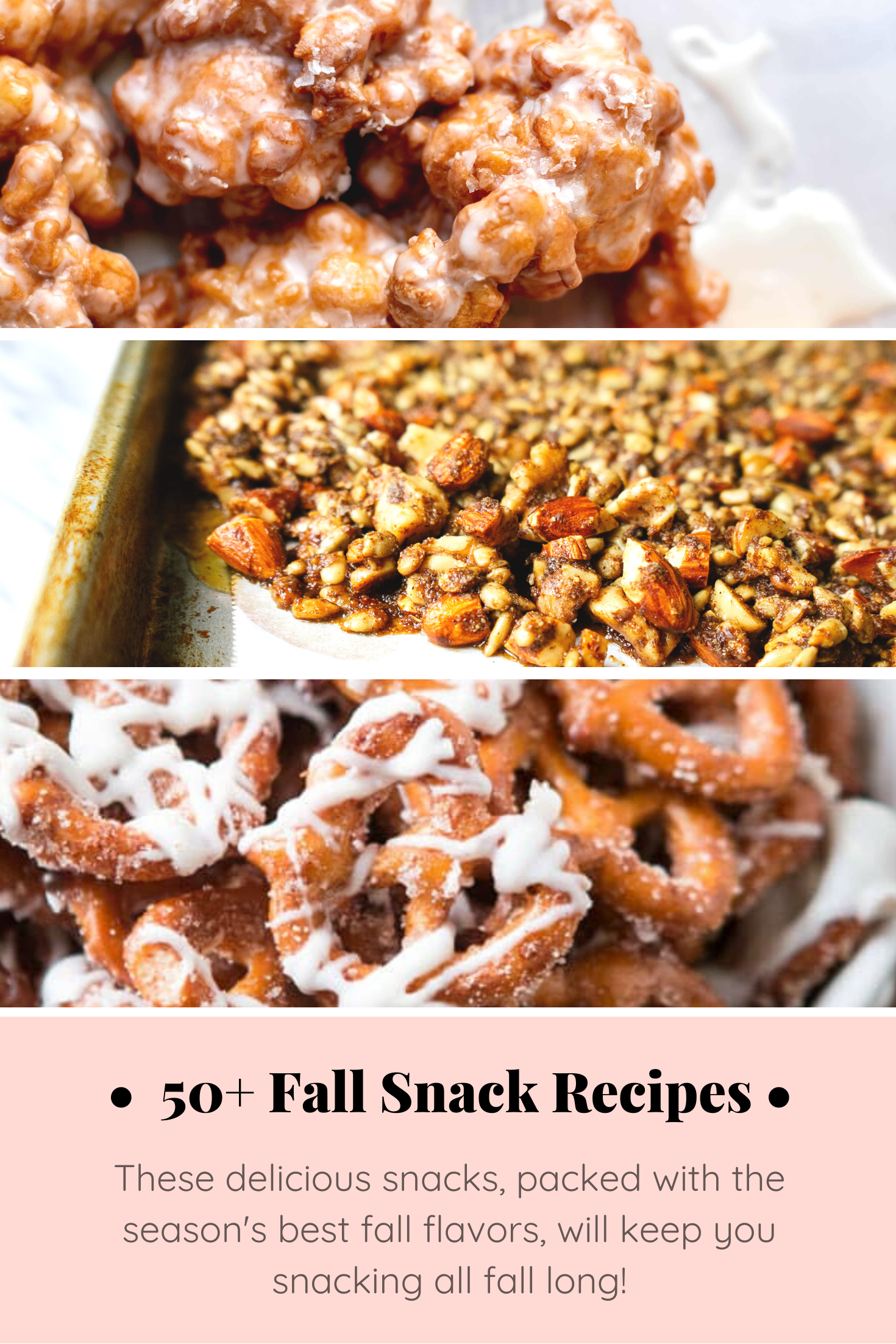 50+ Fun Fall Snack Recipes
From cookies to muffins to savory nuts and more, I'm rounding up the yummiest fall snacks, with plenty of super easy to throw together options, to make all season long.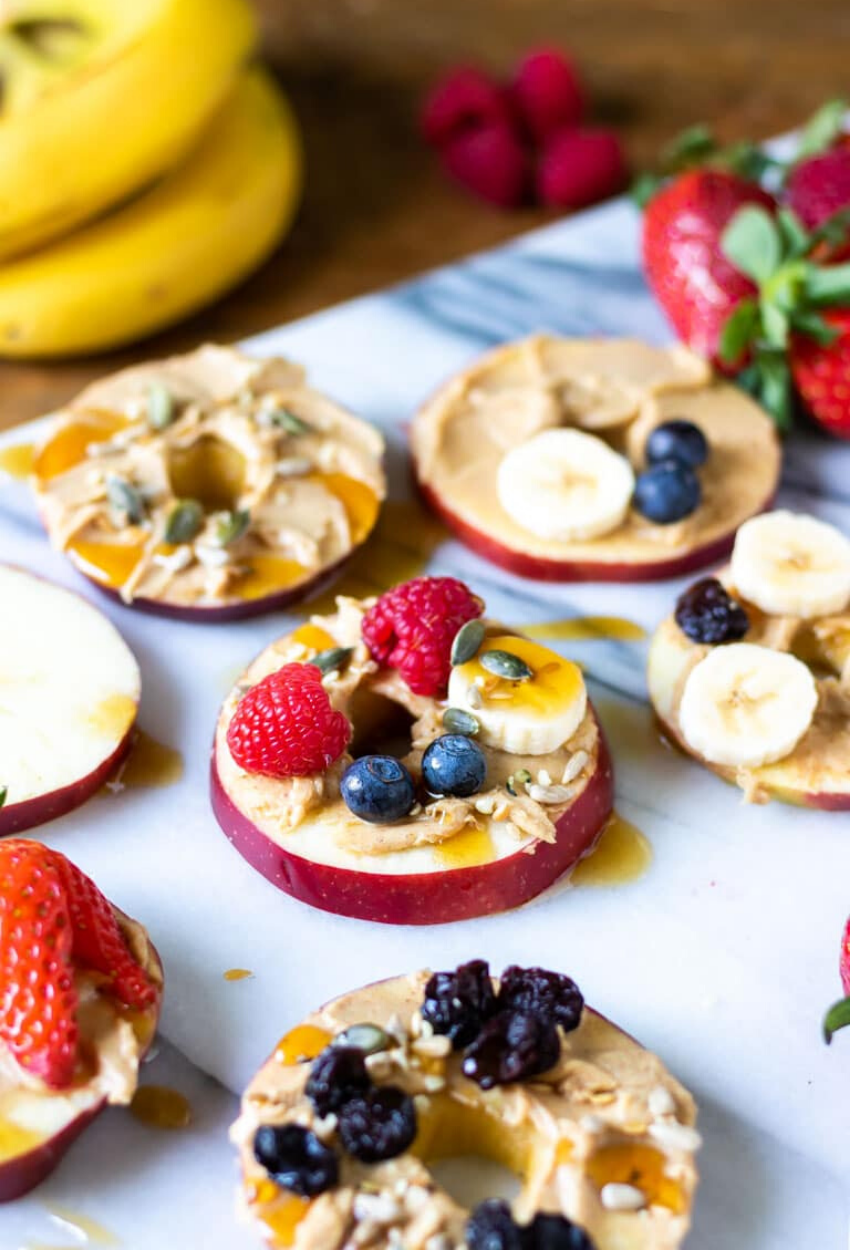 Apple pizzas are a fun and tasty treat. They're a great healthy kids recipe for breakfast, lunch, dessert or a snack and they're endlessly customizable!
These pumpkin oatmeal chocolate chips cookies are thick, hearty and 100% chewy – never cakey! The perfect treat for fall.
This recipe is super easy to make and it will feed a crowd! Perfect for a fall gathering!
Fluffy Apple Pie Doughnuts are the ULTIMATE Fall treat! Fat and fluffy Apple Pie Doughnuts are coated in cinnamon sugar! So good with a cup of coffee.
This classic graham cracker toffee bark, a.k.a., graham cracker crack, is a total crowd pleaser, and for good reason. It's also a highly giftable treat!
These chewy and soft chocolate chip pretzel granola bars are a household favorite and totally delicious. Plus, they're fun to make and last for a good week or more (if you can keep them that long!)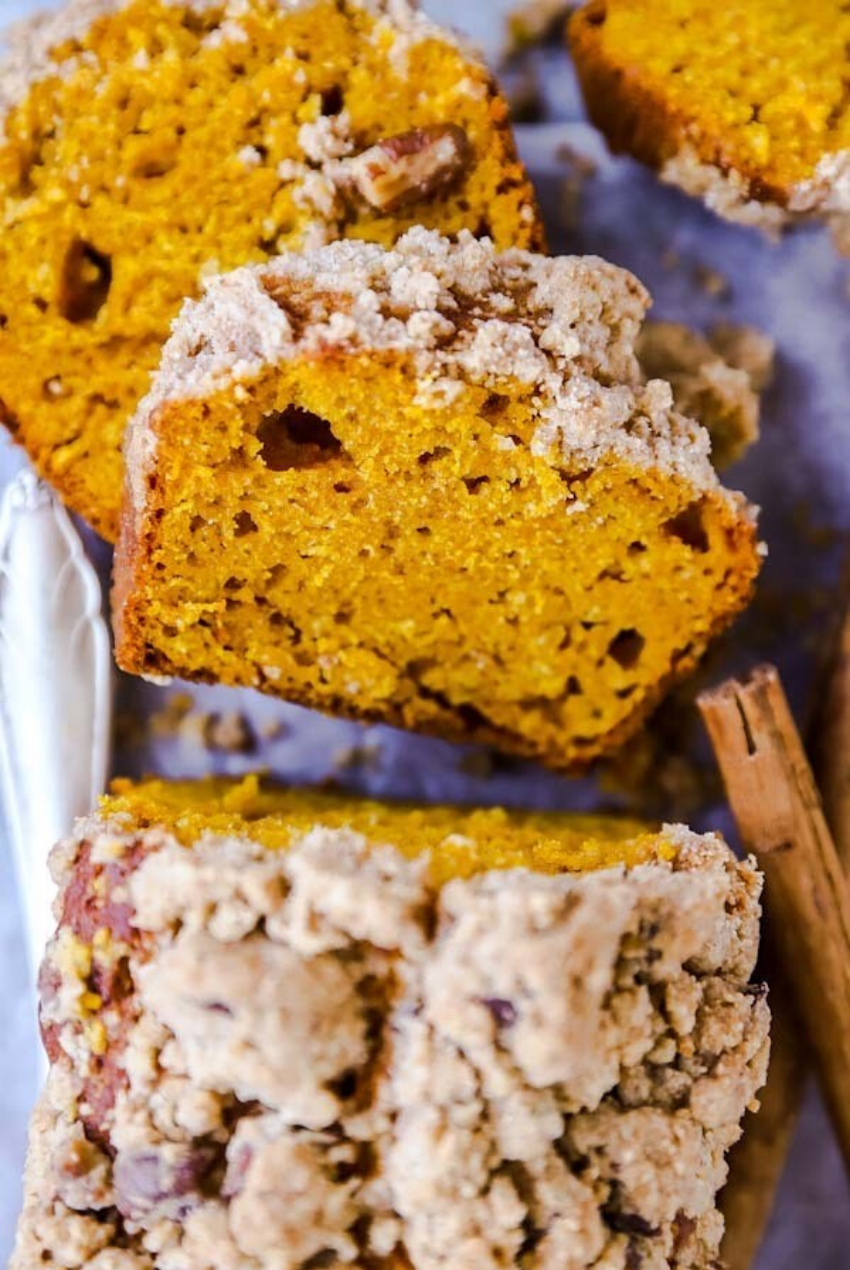 Don't skip this classic fall quick bread this year – for Halloween, Thanksgiving or just because! Makes two loaves, so you'll have one as a cozy homemade gift idea.
This incredible applesauce snack cake is super easy to make – seriously, you can whip it up in minutes – is soft, fluffy, moist, and filled with fall spices, is topped with a rich cream cheese frosting that's so good you may cry, andkids LOVE it.
This no-bake Pumpkin Cheesecake Dip is ready in only 10 minutes and makes the perfect Fall dessert or appetizer! Pair the pumpkin dip with sliced apples, graham crackers or vanilla wafers for the perfect party snack.
Cardamom Spiced Almonds add a show-stopping finish to many dishes, and are also great by the handful! Sweetened with coconut sugar, they're also a healthy snack.
These are THE yummiest healthy gluten-free apple cinnamon and almond muffins. Perfect for kids, and packed full of almond butter.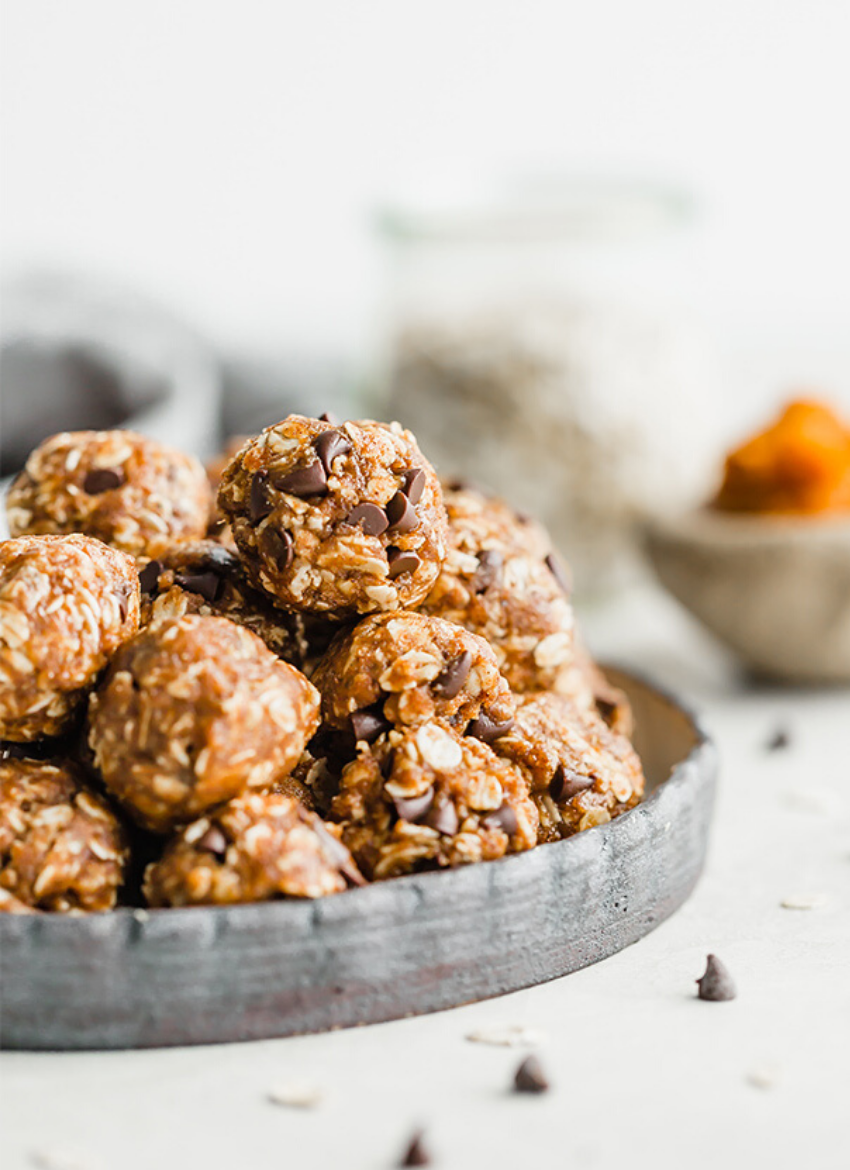 Super easy to make, tastes just like a pumpkin chocolate chip cookie … but healthy!
A quick bread recipe that combines the tartness of cranberries and the sweetness of oranges. The perfect bread for breakfast, brunch or Christmas morning.
Pumpkin snickerdoodles stuffed with cream cheese. Life doesn't get much better than that!
A small batch, stovetop Homemade Chunky Applesauce recipe made with only 3 ingredients. Choose the best apples for applesauce to eliminate the need for sugar!
Full of yummy molasses, warming cloves and delightful cinnamon flavours, they're perfect for cool fall and winter months.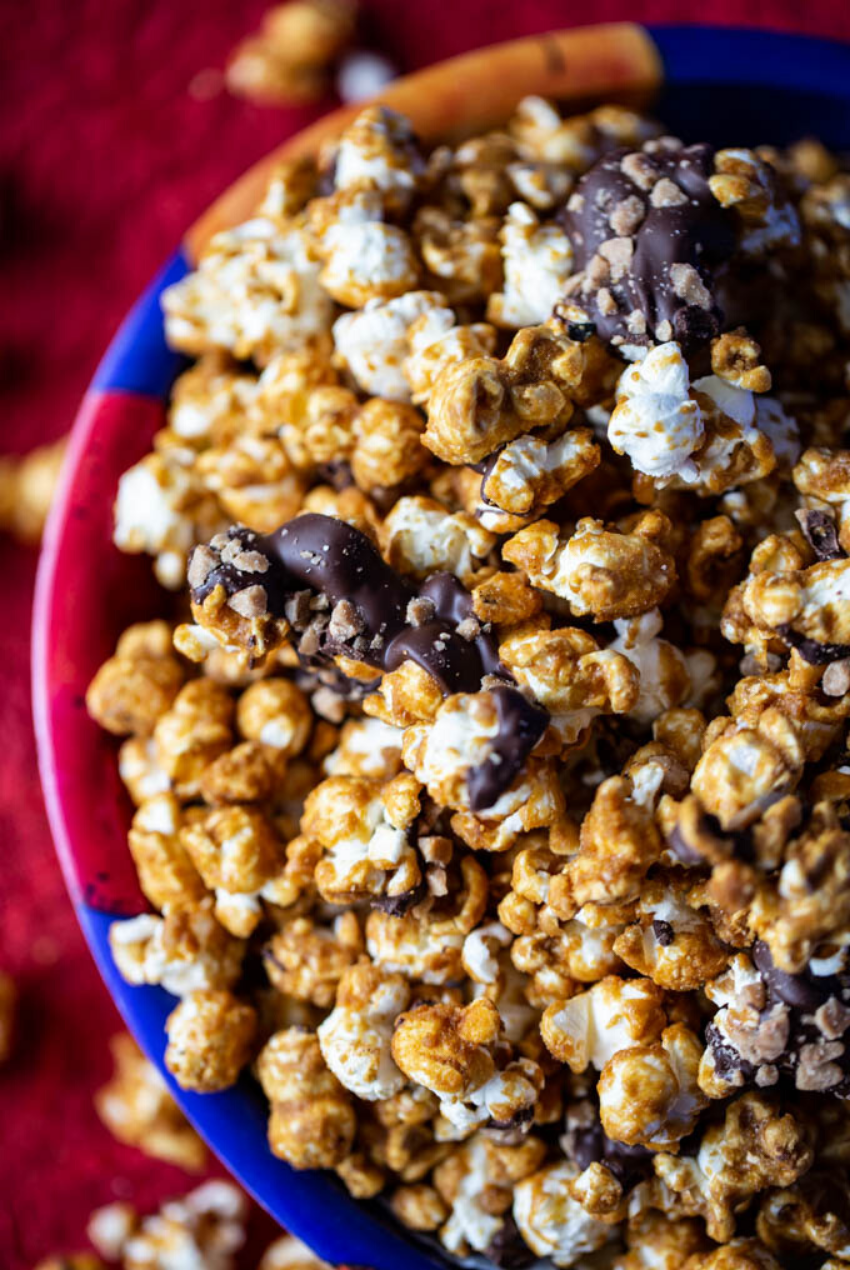 Whether you're hanging out with family or friends my Caramel Crunch Popcorn will be a huge hit: Caramel popcorn drizzled with dark chocolate and heath bar bits – who can resist!
No Knead Pumpkin Cinnamon Rolls are an easy baking project your weekend needs! These are great for Thanksgiving, Christmas morning or anytime you crave the easiest, softest and all around best ever Pumpkin Cinnamon Rolls during fall!
Spicy Chai Molasses Cookies are soft and chewy on the inside, crispy on the outside! Seasoned with chai spices, these take old-fashioned Molasses Cookies to another level.
An easy recipe for savory rosemary spiced nuts you can prep & bake in less than 30 minutes. Each bite has an addicting blend of salty, herbaceous, and slightly spicy + sweet flavors.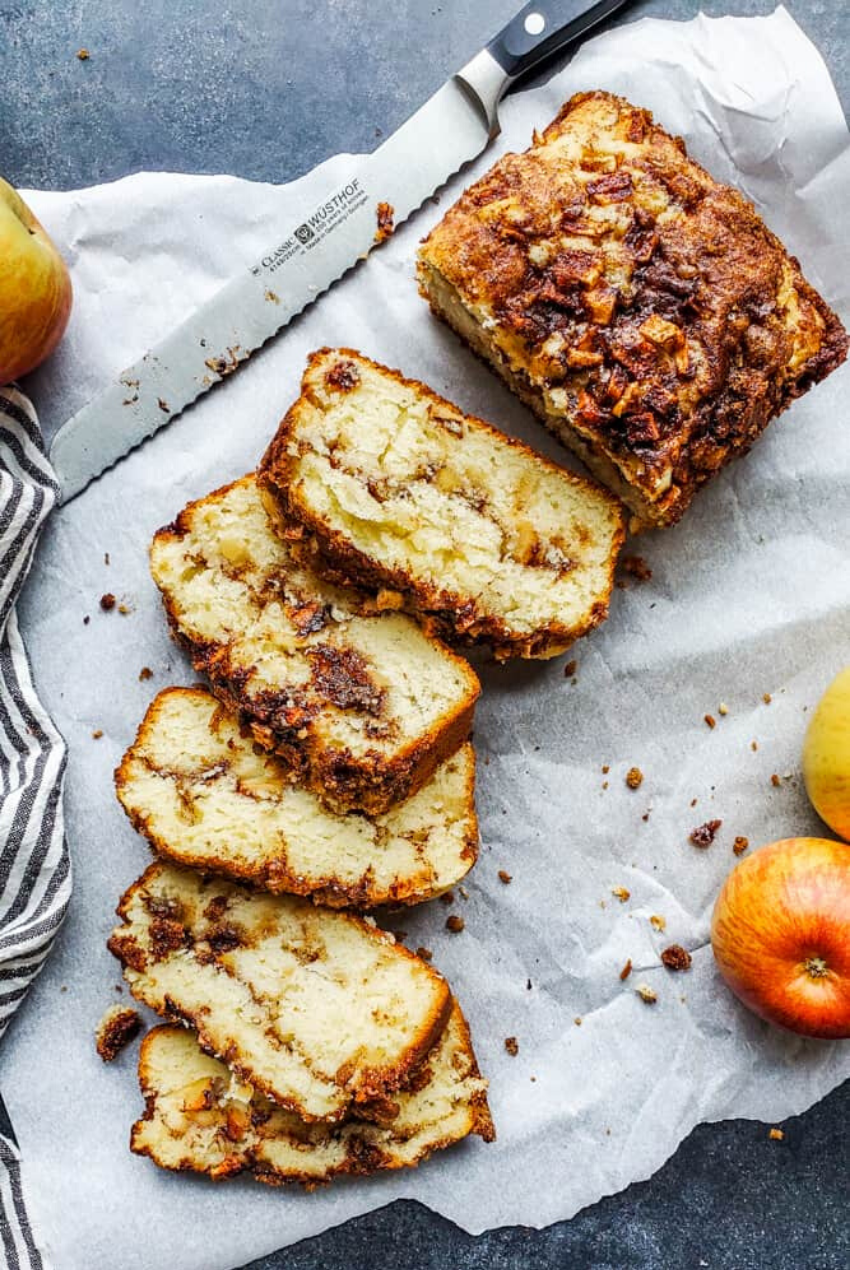 Looking for the best Fall bread recipe? Well, this Homemade Apple Cinnamon Bread is just that! This apple bread is packed with cinnamon and fresh apples and is perfect for the entire family!
Sugar Cookie Bars with a delicious fall twist! Cinnamon cream cheese frosting tops these wonderfully chewy, delicious pumpkin bar recipe. Pairs perfectly with the fall favorite pumpkin spice latte!
Because when is anything pumpkin, snickerdoodle AND chai not a good idea?!
My family has been making this gingerbread recipe for as long as I can remember. It's the only gingerbread any of us make. We wouldn't consider making anything else. It is, after all, glorified gingerbread.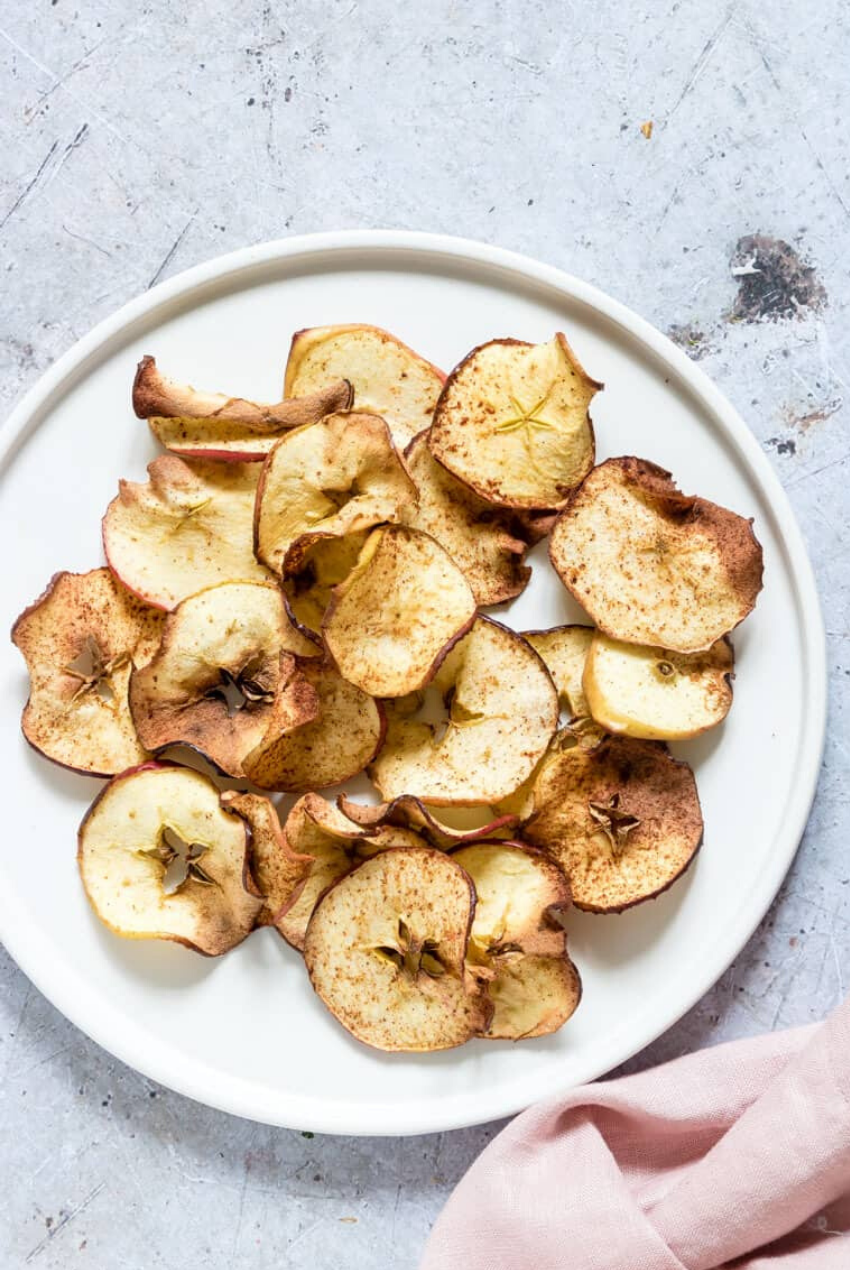 Healthy Air Fryer Apple Chips are like the best chip snack ever. These make a perfectly healthy snack when you are craving for something sweet plus it's a great way to consume a form of seasonal fruit instead of the not-so-healthy options. (If you don't have an air fryer, here's a great oven baked version!)
Pumpkin spice grain free granola is an easy and healthy recipe to get you into the fall mood. Bake a batch of this paleo granola and crumble it over yogurt or enjoy as a healthy snack on the go.
Need an easy & eye-catching appetizer for fall parties & holidays? Prep and assemble a simple charcuterie board (meat & cheese platter) with autumn-themed ingredients in about 30 minutes.
Say hello to your new healthy snack addiction: these no-bake energy bites are easy to make, the perfect combination of sweet and salty, have plenty of added protein thanks to the peanut butter, and kids absolutely love them because they're basically delicious no-bake cookies!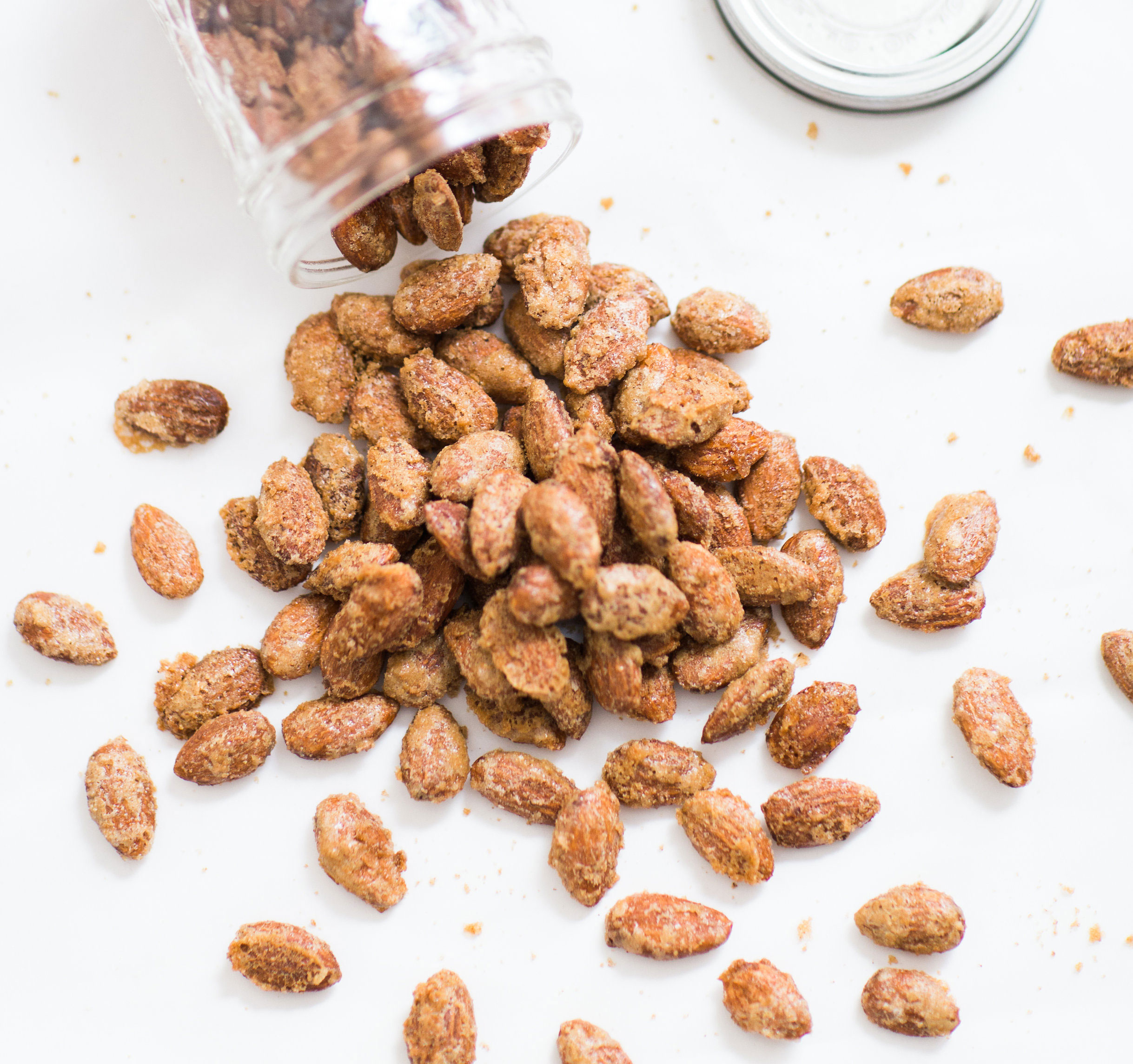 Candied cinnamon-roasted almonds are my holiday season go-to. These candied cinnamon-roasted almonds taste JUST like the kind you get from a cart on the boardwalk, at a fair, or on the streets of New York City, but you can make these right in your own kitchen. You can also easily throw these together these using pecans or walnuts instead. They're SO good.
Light and fluffy bakery style muffins loaded up with bits of fresh apple and spiced with a hint of cinnamon. All topped off with a delicate brown sugar crumble.
Have pecan pie in cookie form! These Pecan Pie Shortbread Cookies feature a buttery crust and are topped with maple caramel pecans.
Forget the casserole and go straight for dessert! These moist, spiced sweet potato cupcakes are topped with a marshmallow frosting, and then toasted to give them that familiar Thanksgiving flavor.
These particular cookies are chewy to the MAX. Like oh-so-chewy, super thin, crazy texture, spiced to perfection and then get this, drizzled with brown butter icing.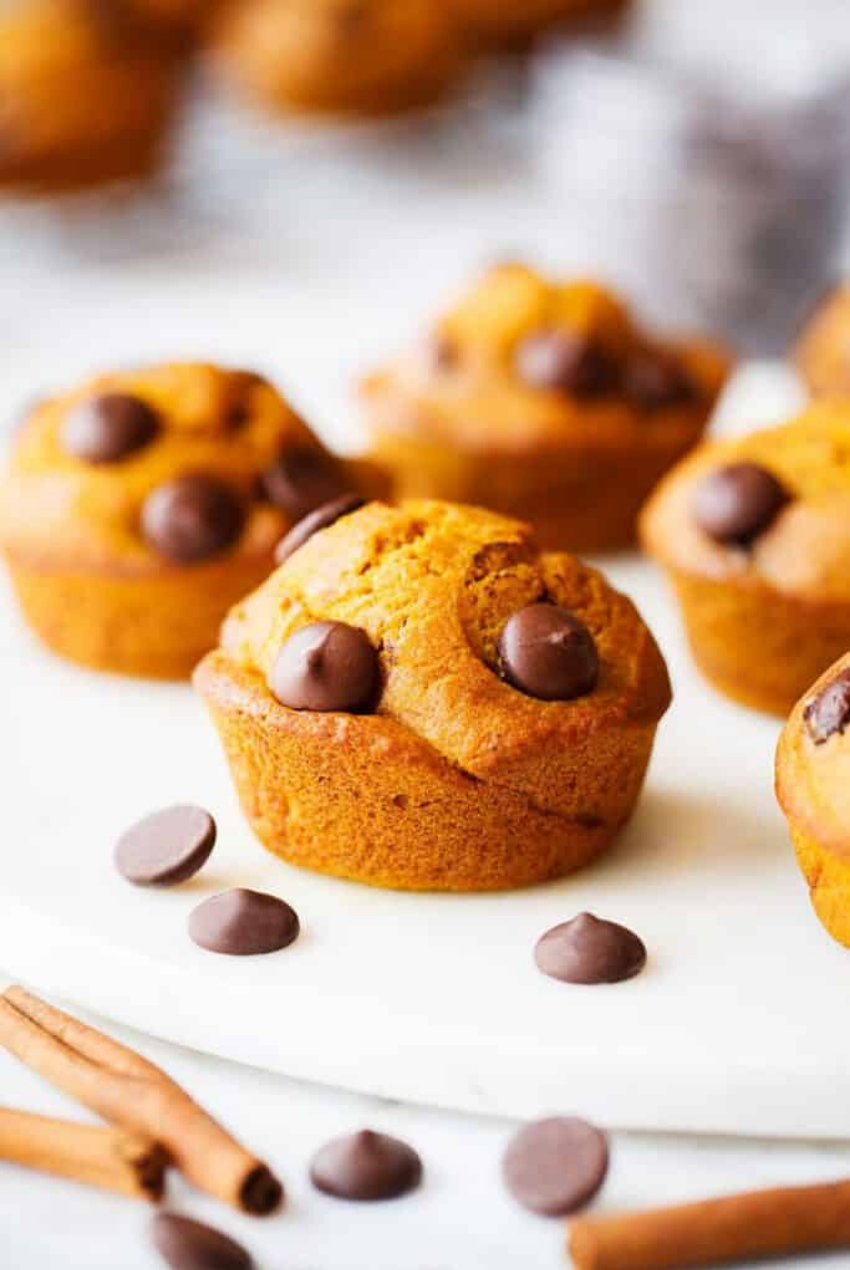 These delicious Pumpkin Chocolate Chip Muffins are gluten-free and dairy-free, and a great way to enjoy pumpkin spice season. 🎃 Serve them as a healthy dessert or snack.
These Homemade Apple Cider Donuts are a little crisp on the outside, light and fluffy on the inside, and are insanely good dipped in homemade caramel sauce. There's nothing better than biting into a warm, homemade donut!
Delicate spice, sultry pear and fluffy sponge come together in this easy, quick cake recipe for a perfect Autumnal snack. I promise you're going to love it.
These apple crisp cookie cups combine classic oatmeal cookies with homemade apple pie filling for the perfect comfort food.
Sweet and salty crunch peanut butter popcorn with candy corn and peanuts for a fun version of hillbilly hash. A favorite fall treat just got upgraded!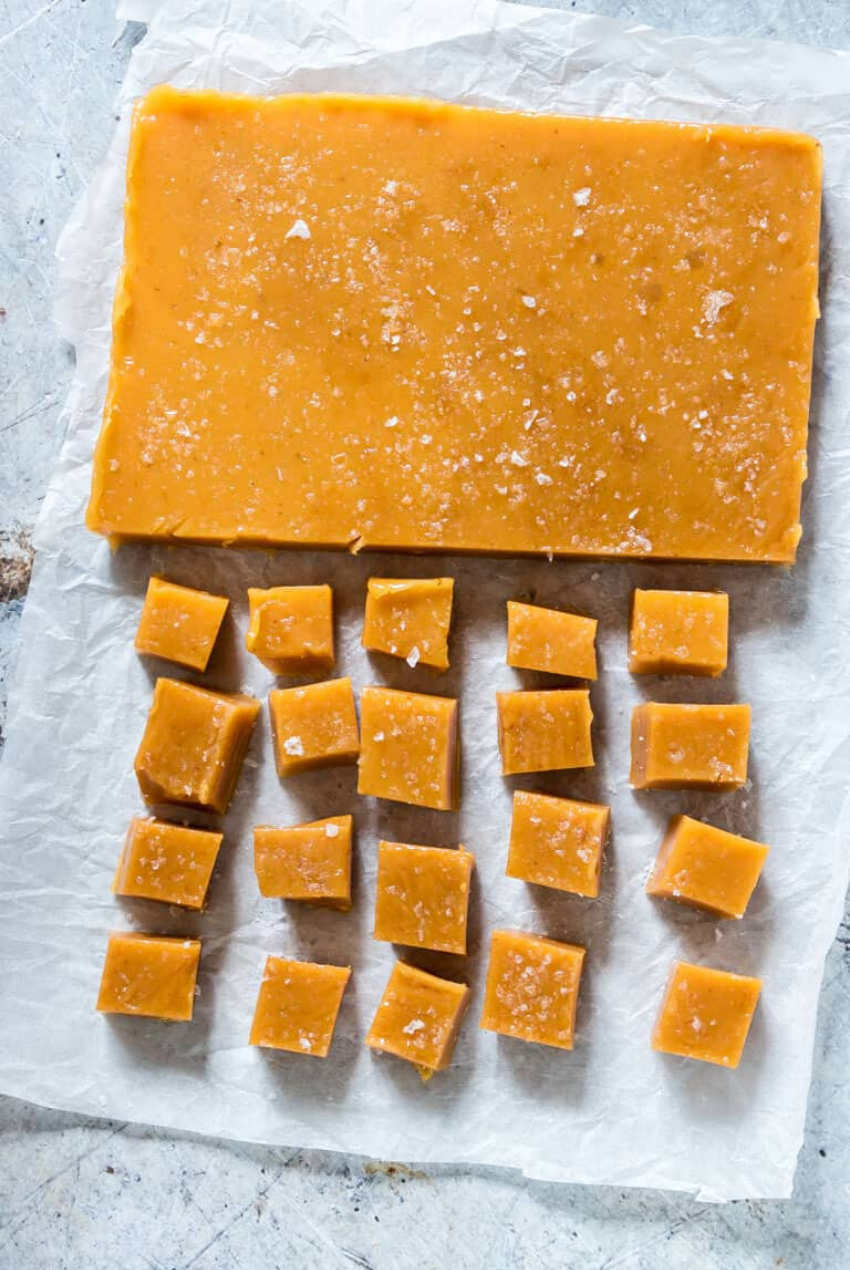 These Pumpkin Salted Caramels are chewy, decadent and easy to make with pantry staples. Follow my step-by-step guide to make these perfect edible gifts and treats.
This is such a fun setup for a party, or really any reason to celebrate fall.
Pumpkins aren't just for Halloween. These Pumpkin Patch Dirt Cups, made with chocolate pudding, are fun and simple for the whole fall season!
Store-bought puff pastry bakes into caramelized, crisp cookies sprinkled generously with chai spiced sugar. Simple and delicious!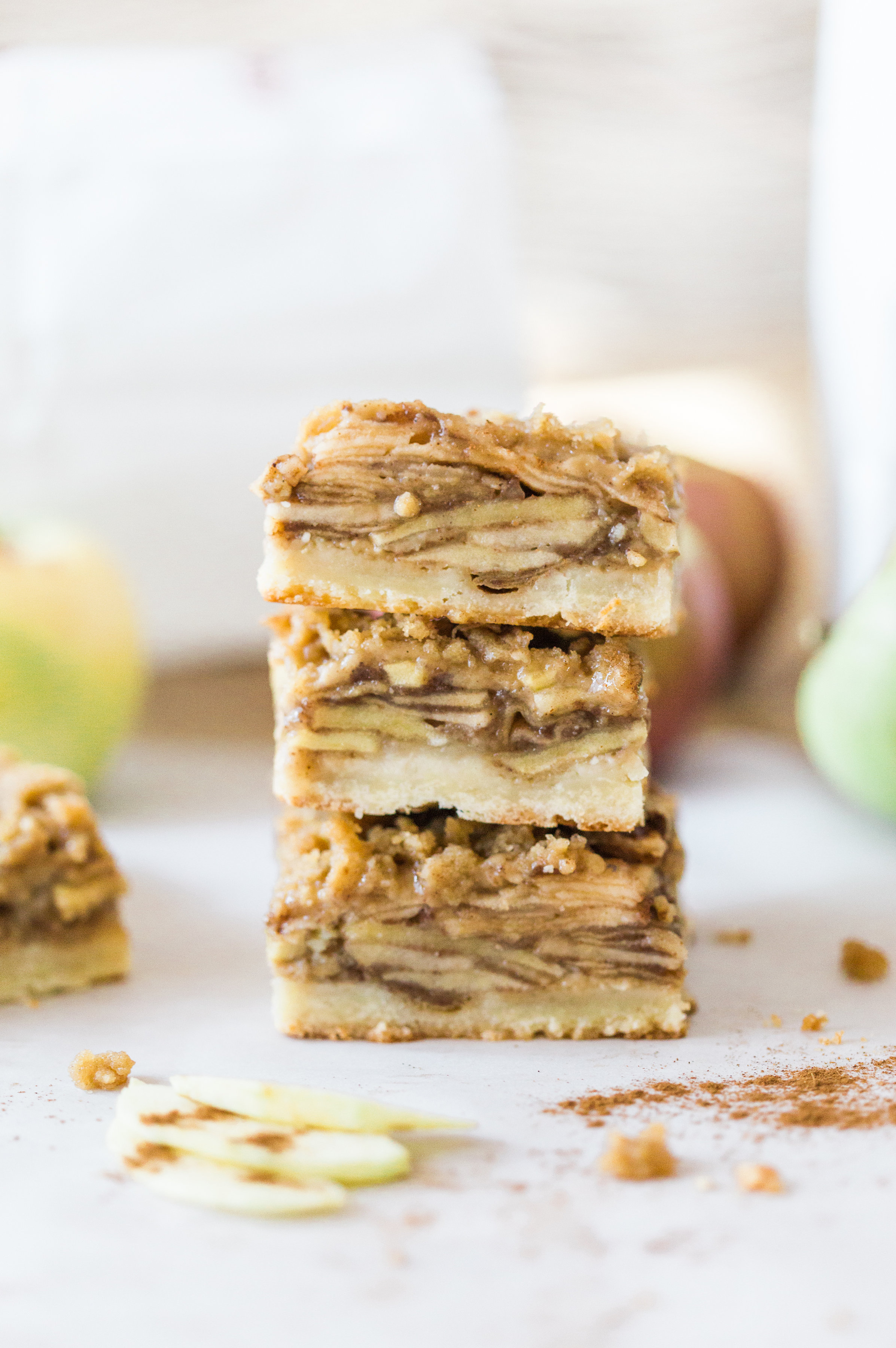 If you're an apple-lover, you're gong to want to make these bars, stat. These apple crisp shortbread bars are actually a lot simpler to make than a pie, but pack all of the same delicious flavor, and bars are portable, so they're ideal for parties.
These will be some of THE BEST pumpkin cookies you ever try! The frosting on top is out of this world and the perfect compliment to these delicious cookies!
Vanilla frosting is sandwiched between two chewy pumpkin oatmeal cookies to make the perfect spiced cookie for the fall season.
Spiced nuts with savory and spicy cumin and sweet sugar, make for a delicious oven toasted party snack ready to munch in just 15 minutes. Addicting, delicious, and a fun way to pass the time while dinner is cooking.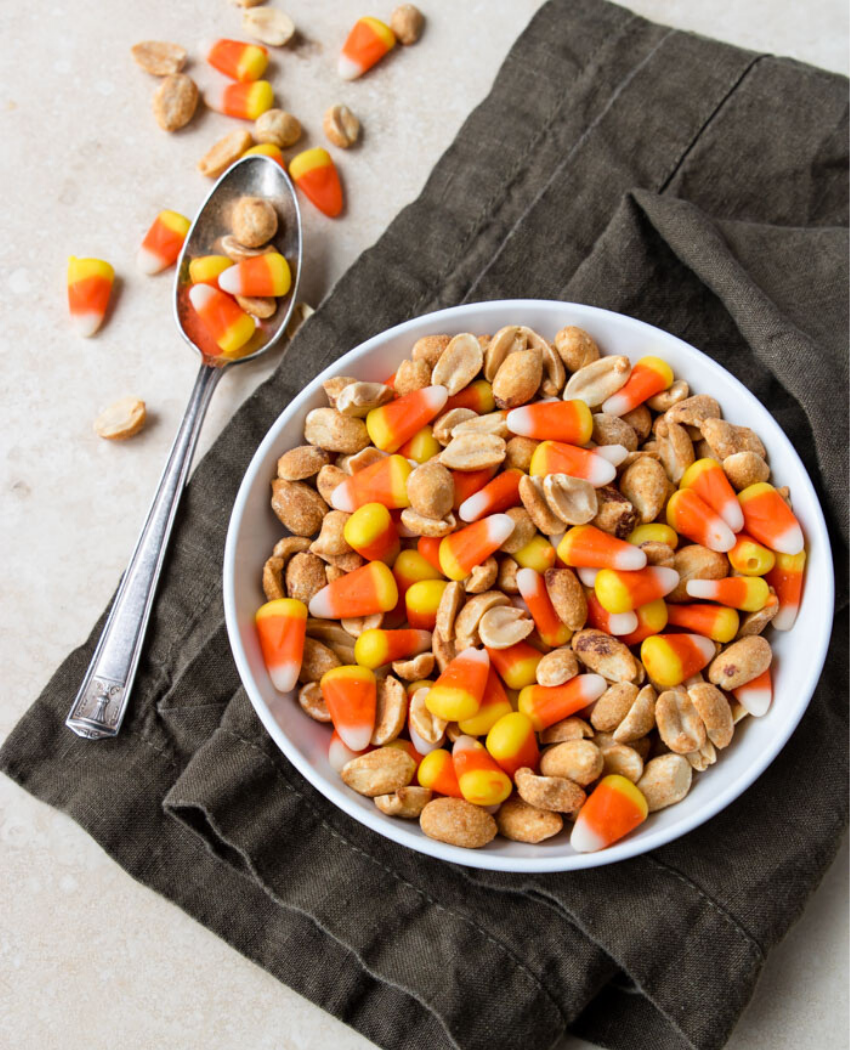 Candy Corn Mix is a perfect snack mix of salty, crunchy peanuts and sweet, soft candy corns. This is a great autumn snack to have in the house when candy corns are in the stores!
We've created the perfect healthy muffin! Fluffy roasted sweet potato muffins made with almond flour (i.e., gluten-free), greek yogurt (or coconut yogurt to keep it dairy-free!), plus a handful of chocolate chips; you'll be amazed at what a healthy vegan and gluten-free on-the-go breakfast or snack can taste like.
These salted apple fritters use honeycrisp apples and flaked sea salt for a fall flavor explosion. These are the best treat ever!
This pumpkin pie spiced caramel corn is perfectly fall and caramely, crunchy, pumpkin pie spiced perfection and it's completely addicting.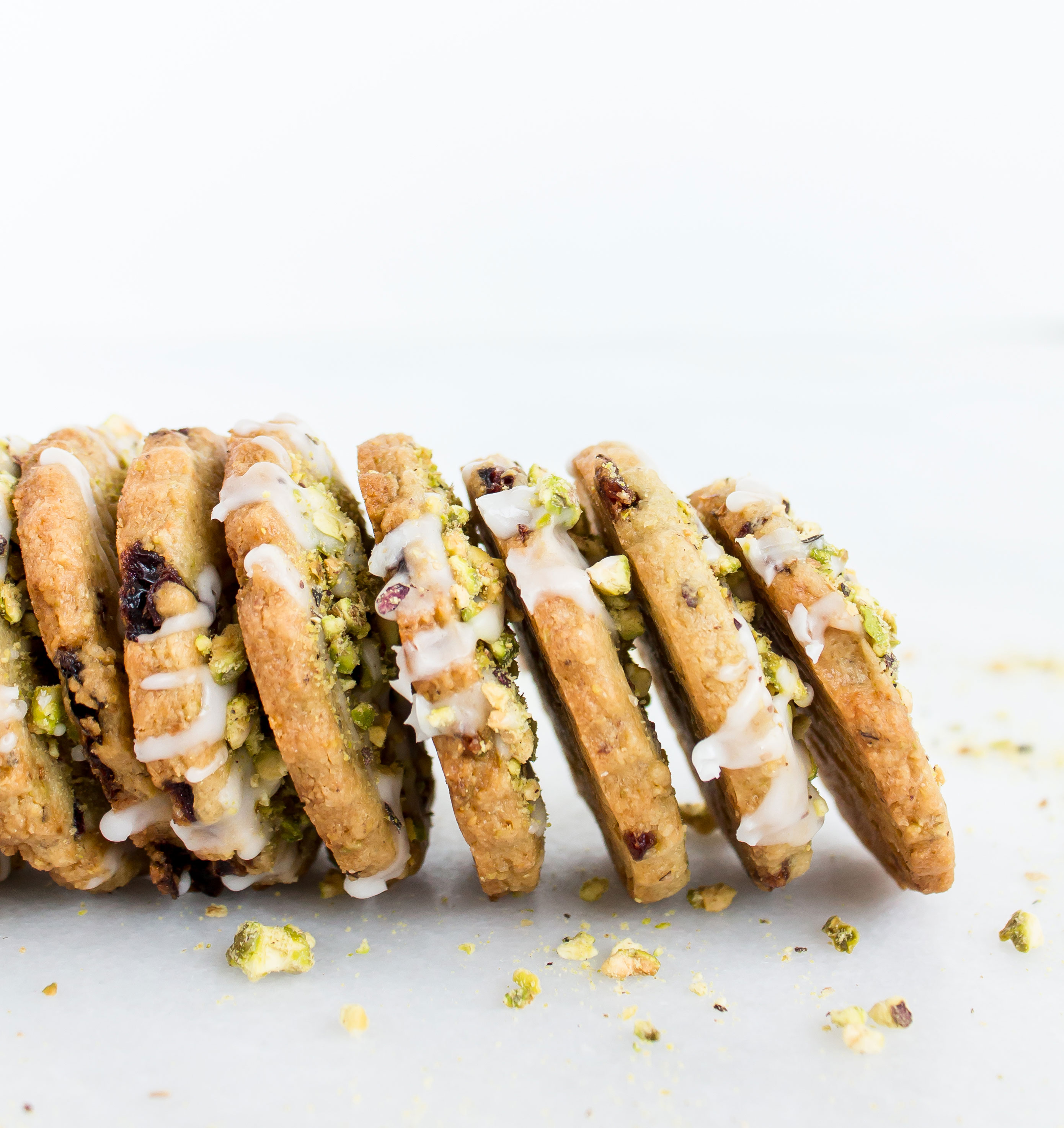 Looking for an incredible new favorite shortbread cookie recipe for fall and winter? Look no further than these frosted pistachio cranberry shortbread cookies!
Vegan (or not), whole wheat pumpkin pecan scones topped with a delightful maple glaze. This healthy pumpkin scone recipe will be a hit with your family and friends!
These knots require only pantry staple ingredients and can be made and ready to go in under and hour.
Cinnamon sugar pretzels are one of our all time favorite snacks or treats. It's made easy using store-bought pretzels. Kids and adults cannot stay out of the bowl.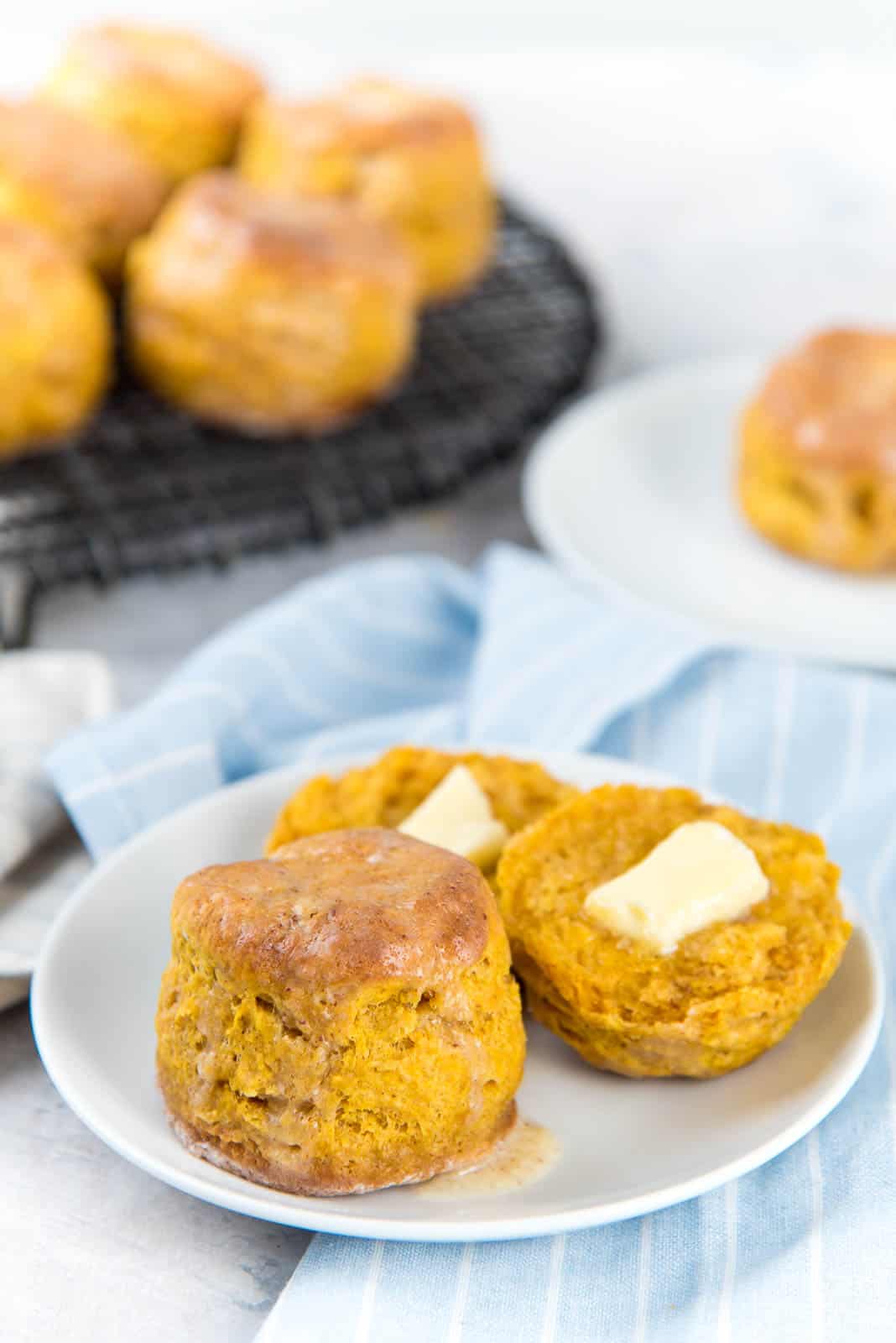 Perfectly spiced and sweet, buttery, soft and delicious, these Classic Pumpkin Scones are the perfect celebration of Fall! Can be made ahead of time, and frozen for later too.
A total crowdpleaser, this gluten-free pumpkin sheet cake with cream cheese frosting is so simple to make and unbelievably yummy. (And can easily be made dairy free.) The cake is moist, fluffy, and topped with a rich and creamy, decadent cream cheese frosting. The end result tastes like everything good about fall!
Apple slab pie is the perfect fall dessert! Great for potlucks, picnics or even bake sales, it's sliceable and easy to take on the go.
These doughnuts are cakey, and full of pumpkin goodness. They are topped with a coating of buttermilk glaze that's infused with spicy fall goodness.
SHOP THE FUN FALL SNACK IDEAS POST | CLICK LEFT & RIGHT ARROWS TO EXPLORE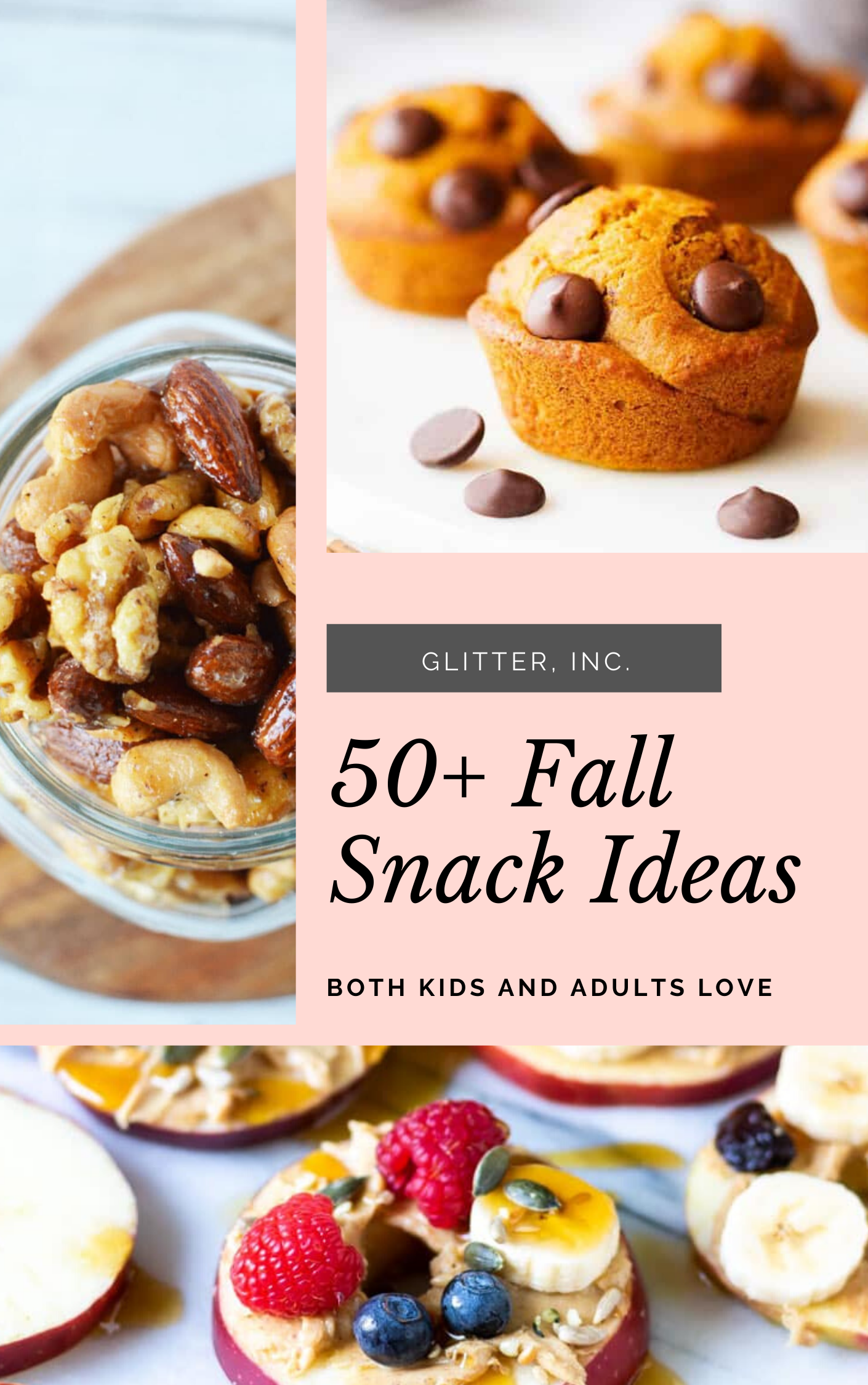 Collage Images: Salted Honeycrisp Apple Fritters // Pumpkin Spice Grain-Free Granola // Cinnamon Sugar Pretzels // Spiced Nuts // Pumpkin Chocolate Chip Muffins // Mini Apple Pizzas