This post contains affiliate links, which means that if you click on one of the product links, I'll receive a small commission. Thank you so much for clicking through and helping to support this little blog business of mine! Read more about our site, privacy, and disclosure policies here.
Our family took a trip to an apple orchard here in New England, complete with apple picking, barnyard animals, hayrides, and homemade donuts and pie. Check it out for a closer look at Brooksby Farm in Peabody, Massachusetts and why it's the perfect fall bucket list spot for families with kids!
September is here and I have boarded the all-things-fall train!! 🍁 This weekend I officially gave myself the Autumn go-ahead and not only did we visit our first apple orchard here in New England, but I gave myself permission to buy pumpkins. So many pumpkins. But we don't need to talk about that. 🙈 Let's talk about APPLES!!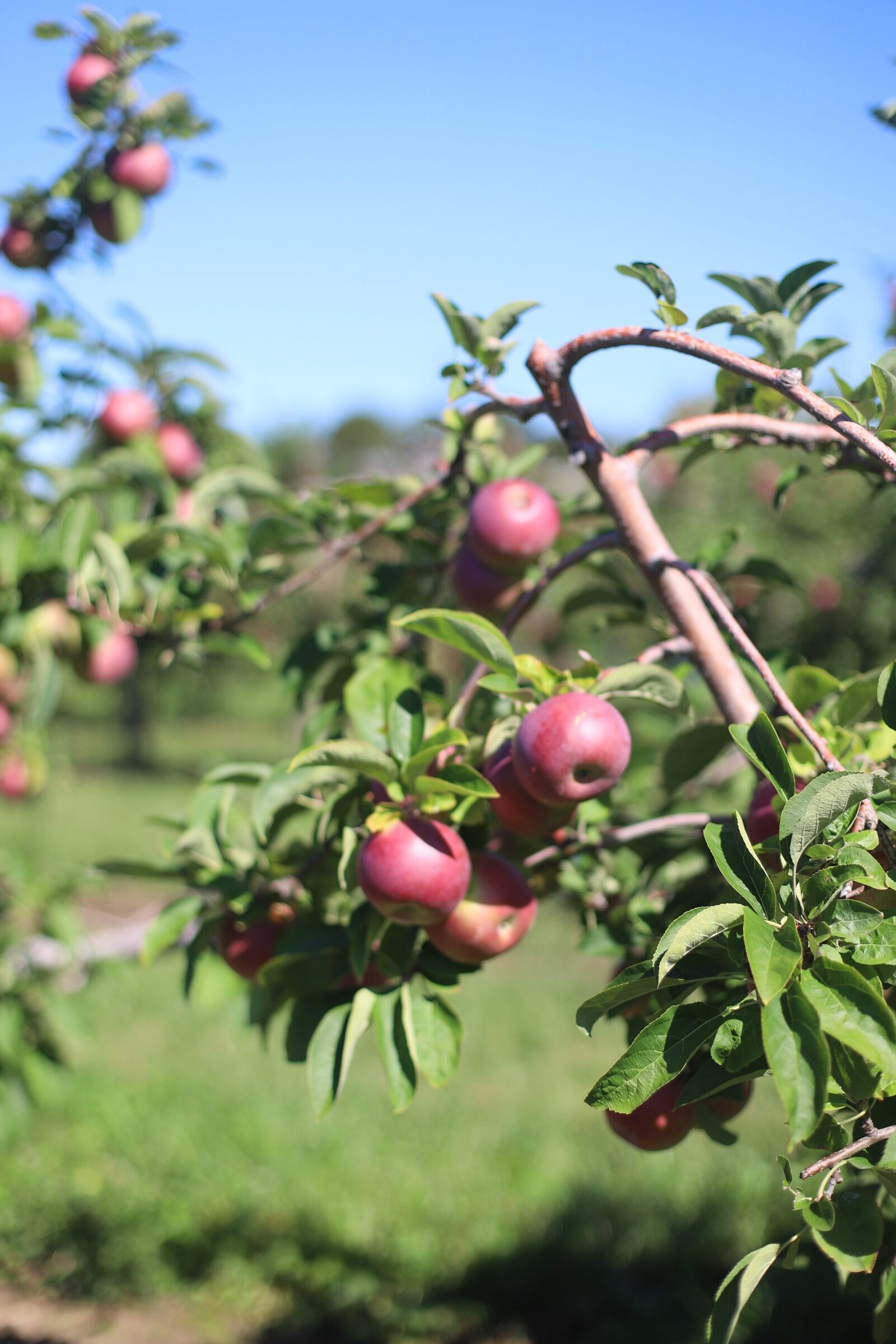 On Sunday we drove to Peabody, Massachusetts and visited Brooksby Farm. Brooksby Farm was the perfect introduction to apple orchards here in New England.
The farm is completely adorable and chock full of fun fall things to do, including pick-your-own apples (with varieties that rotate based on availability), a really sweet play yard (open during business hours at no charge), barnyard animals like chickens, goats, and pigs, a Fall Fairytale Trail, hayrides, story hour on Sundays in November, and a campfire and s'mores on certain fall weekends.
Basically, it's every fall lovers' dream. 😍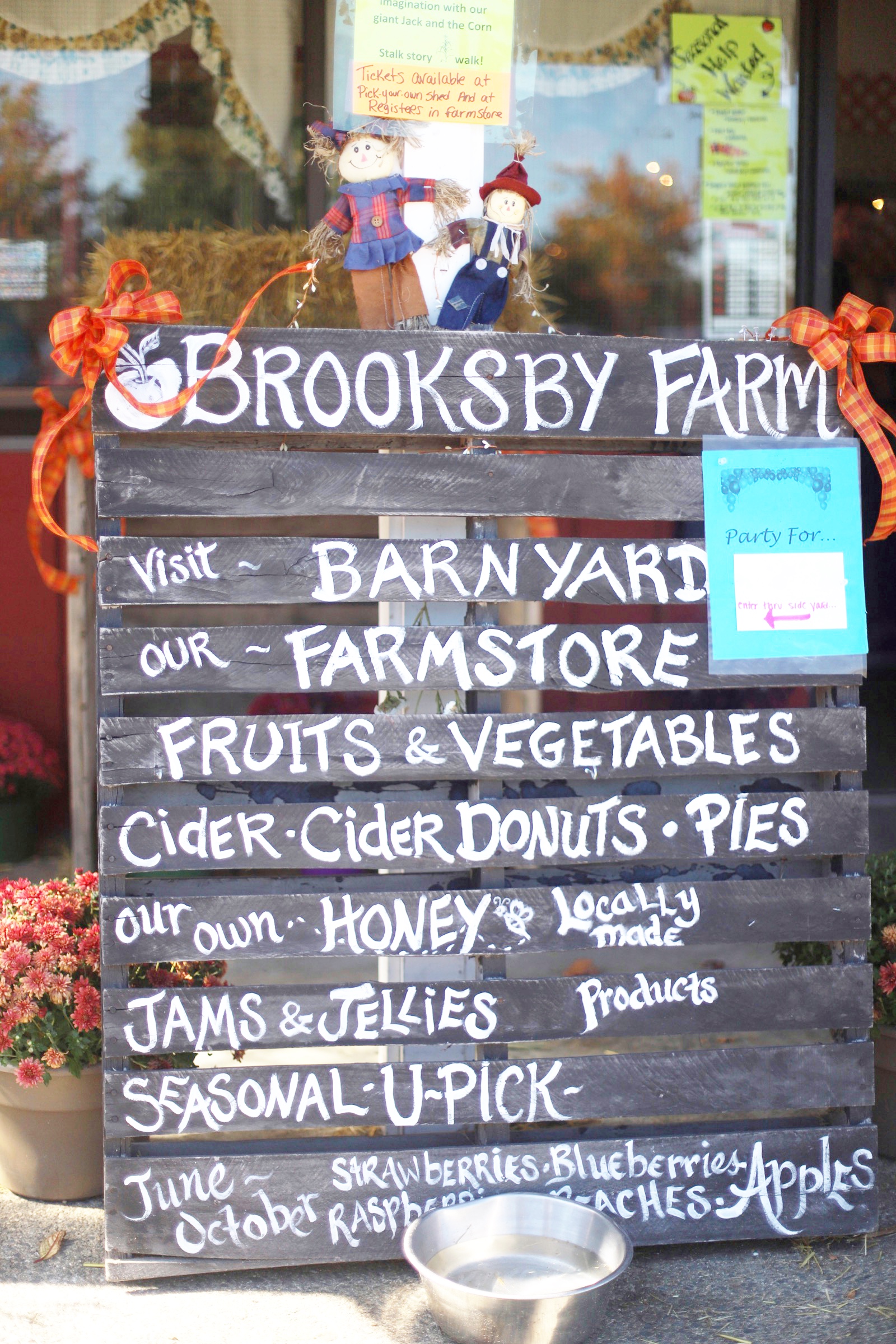 More From Our Apple Orchard Trip
There's also a really great store stocked with locally sourced products, freshly grown fruit and vegetables, homemade pies (including raw fruit pies, chicken pot pies, and hamburger pies that you can bring home and bake right up for dinner),  jams, jellies, pickles, sauces, spices, toys, caramel popcorn, mixes, and hot and cold cider.
The Brooksby Farms bakery is located in the store and they sell the most amazing warm apple cider donuts and apple crisp. Be prepared for a bit of a line, but it moves fast, and is totally worth the wait.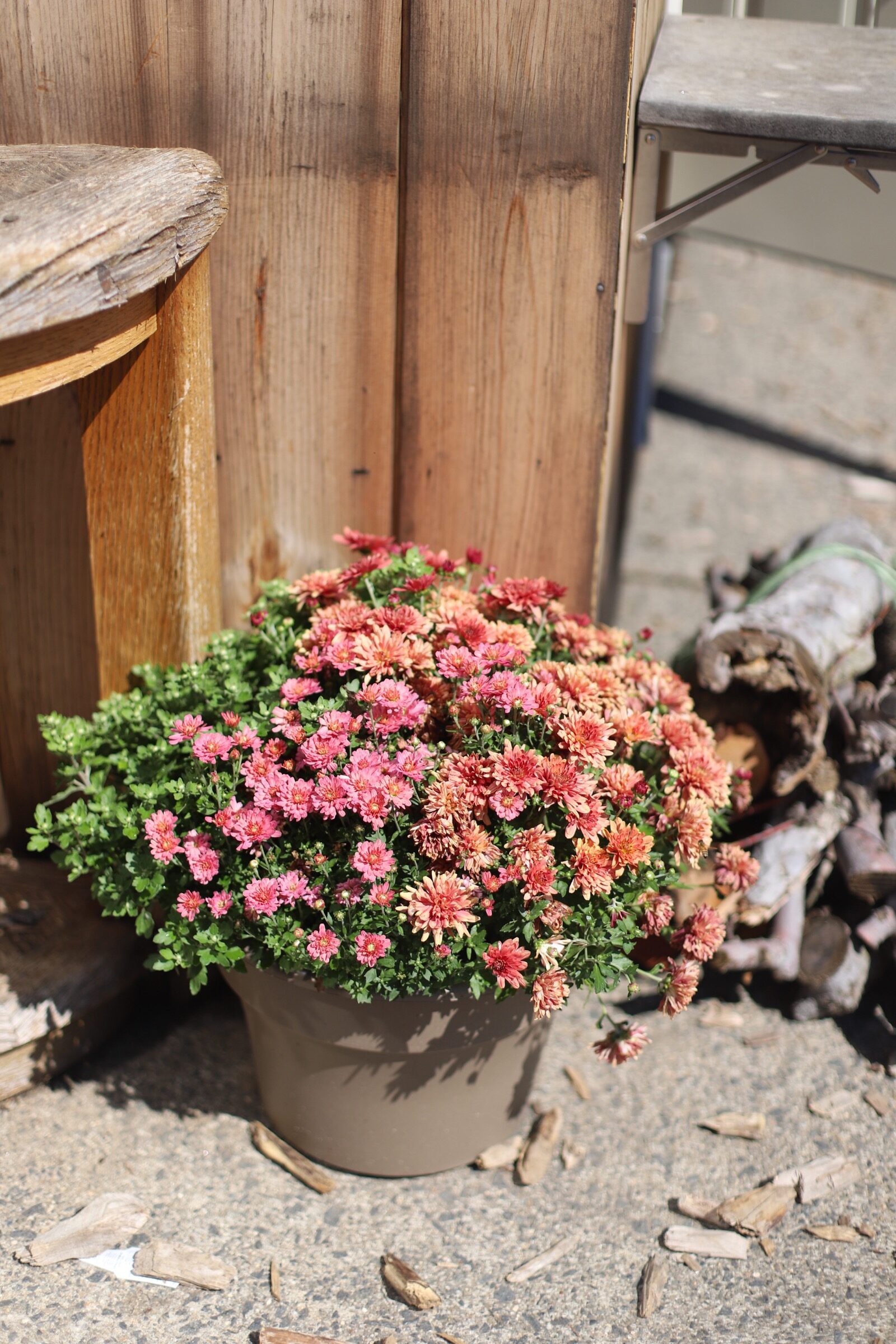 Outside they have pumpkins, gourds, mums, and more for sale as well. But first, we headed towards the apples.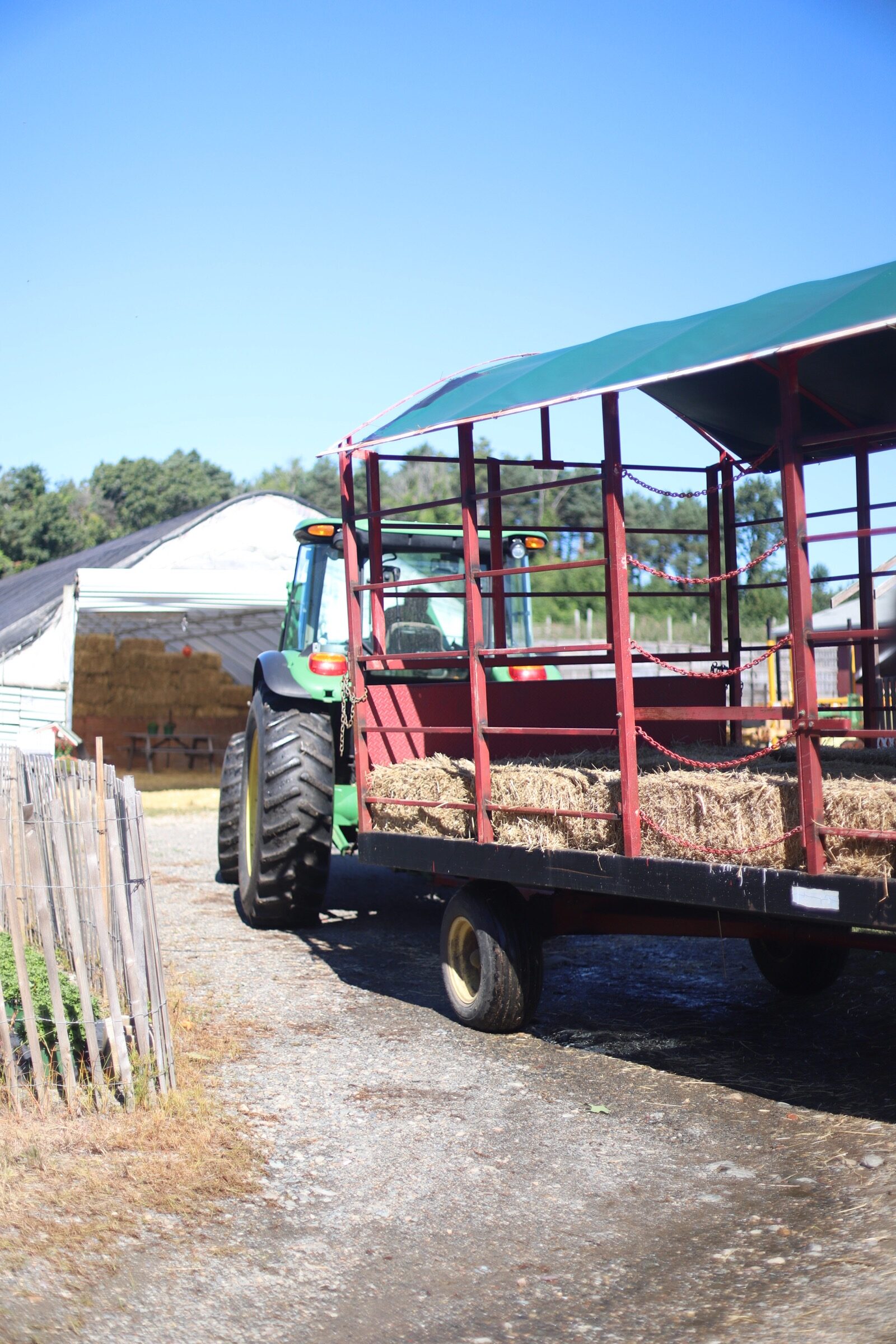 We started our morning at the farm by hopping on a hay ride to the orchard itself.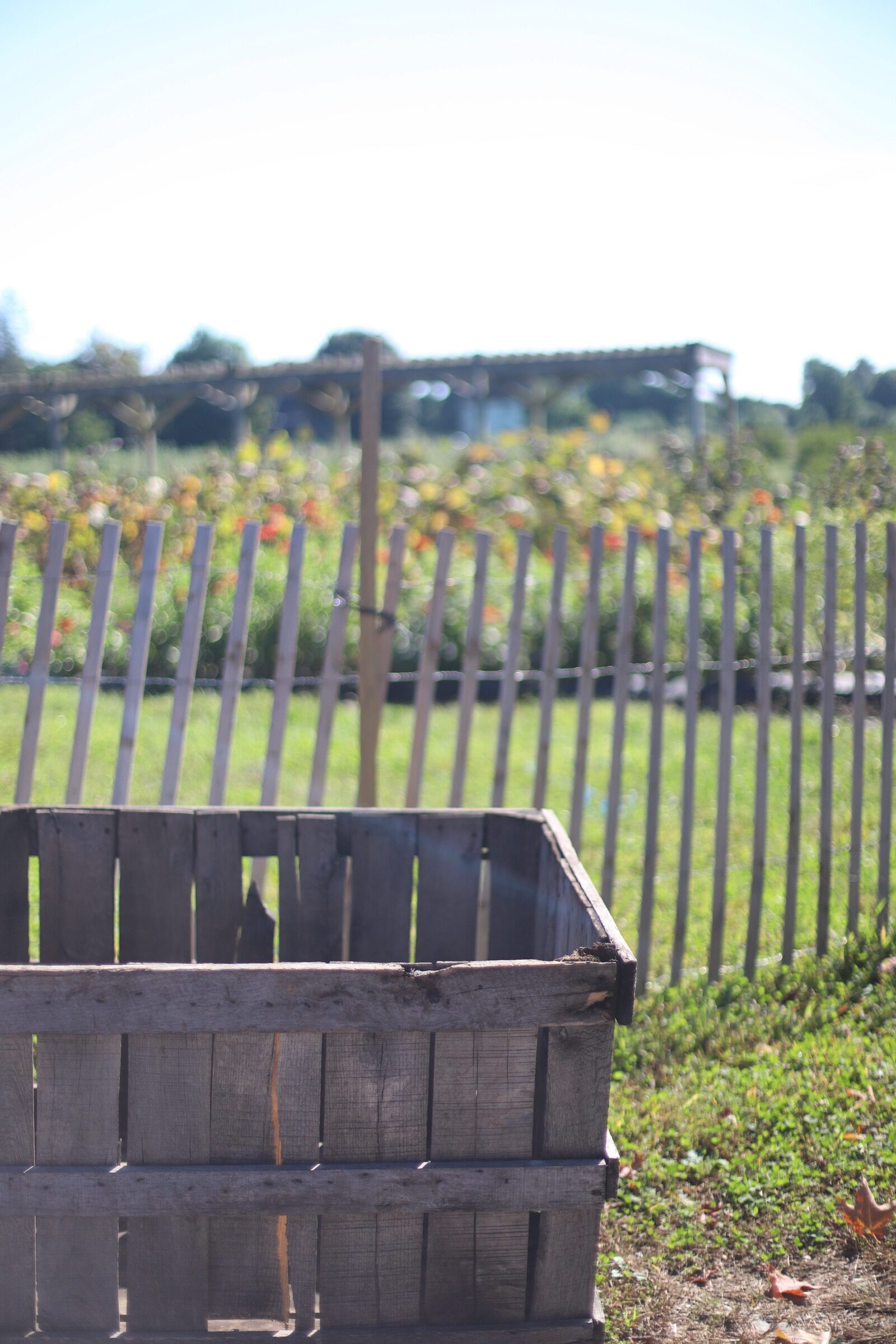 It was such a picture perfect day, and as we pulled up to the orchards I was already seriously impressed (and excited!) The orchard is huge, and you really do have free reign to pick whatever you want.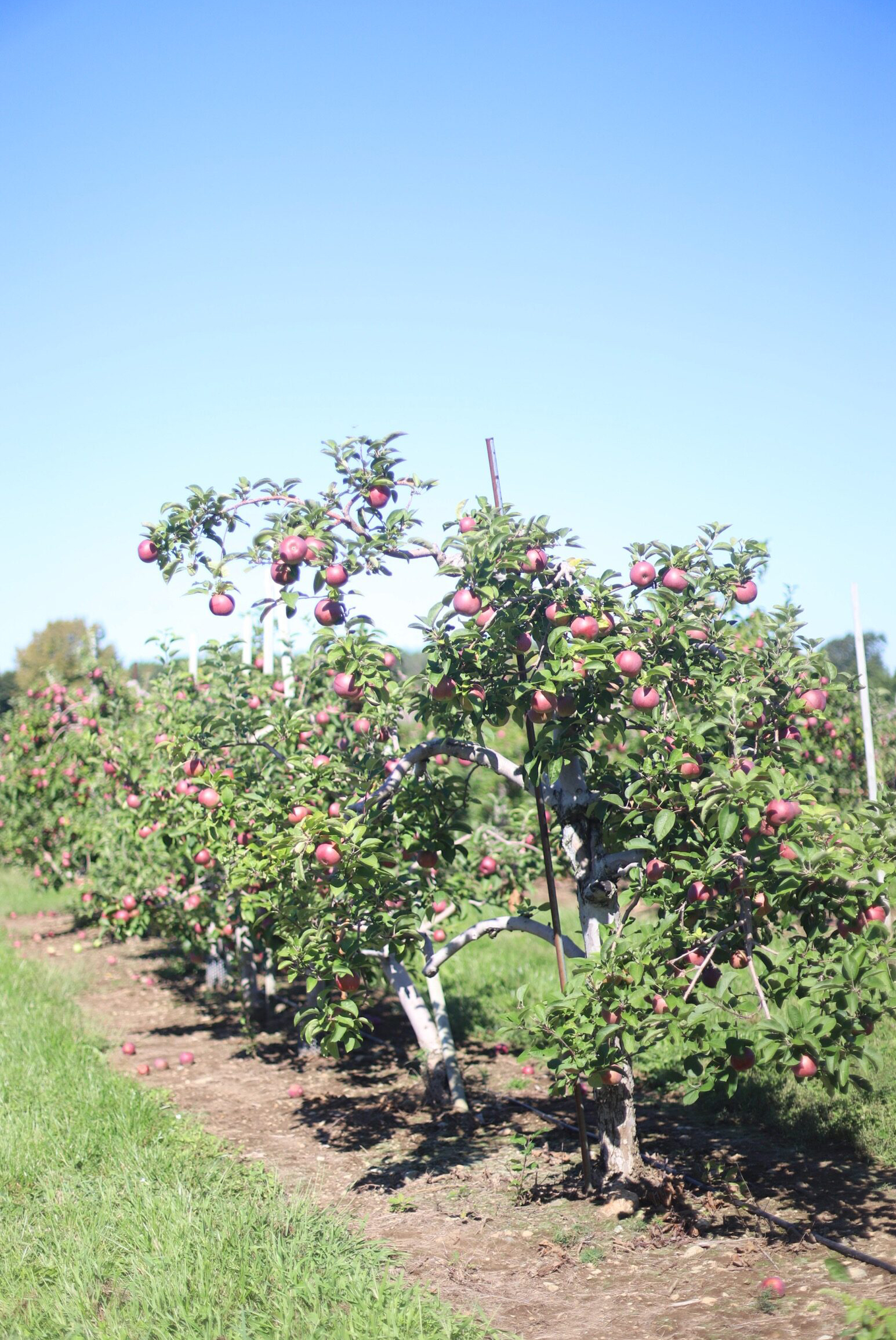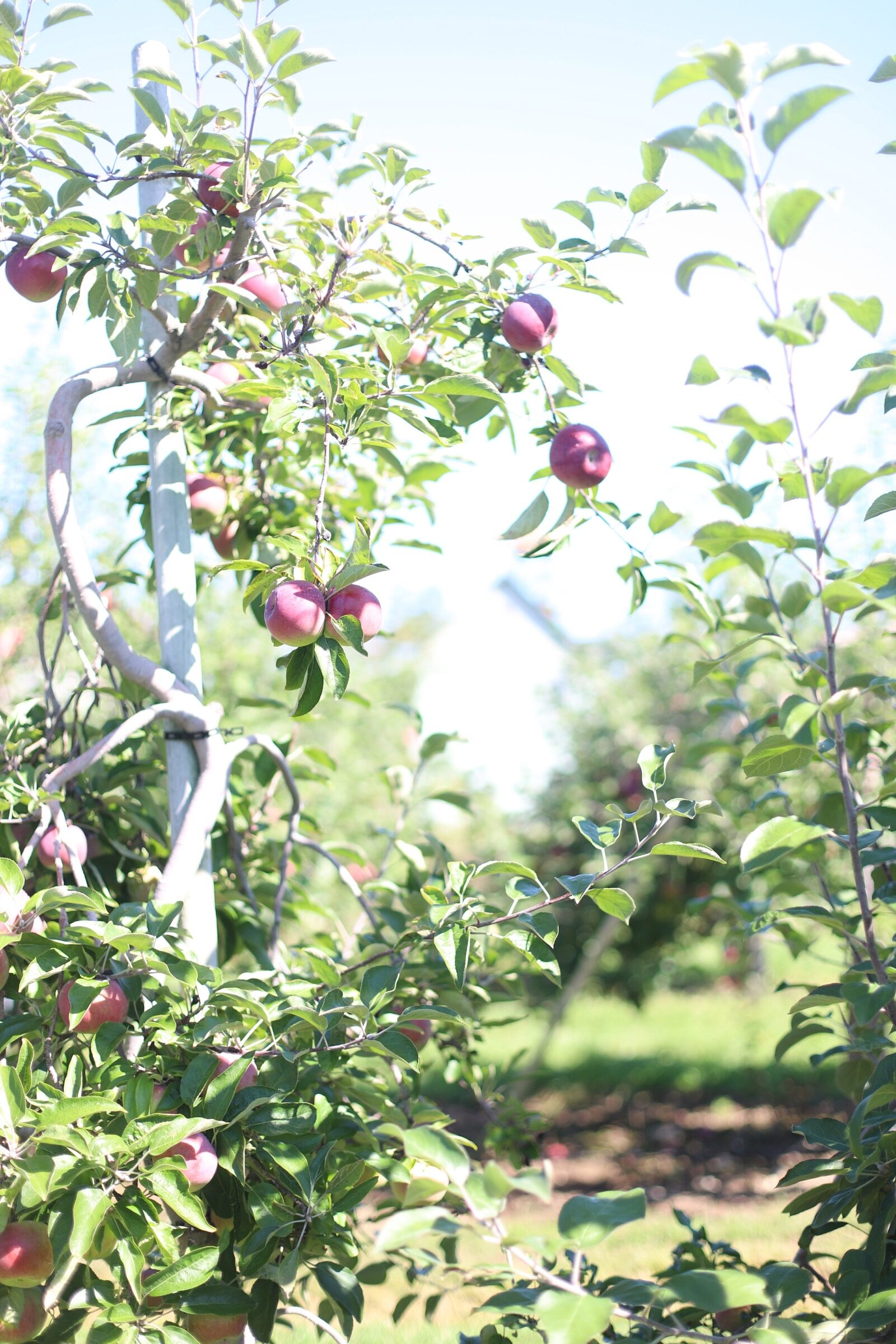 Everyone was walking around munching on freshly picked apples. The farm was GREAT about letting the kiddos take the lead.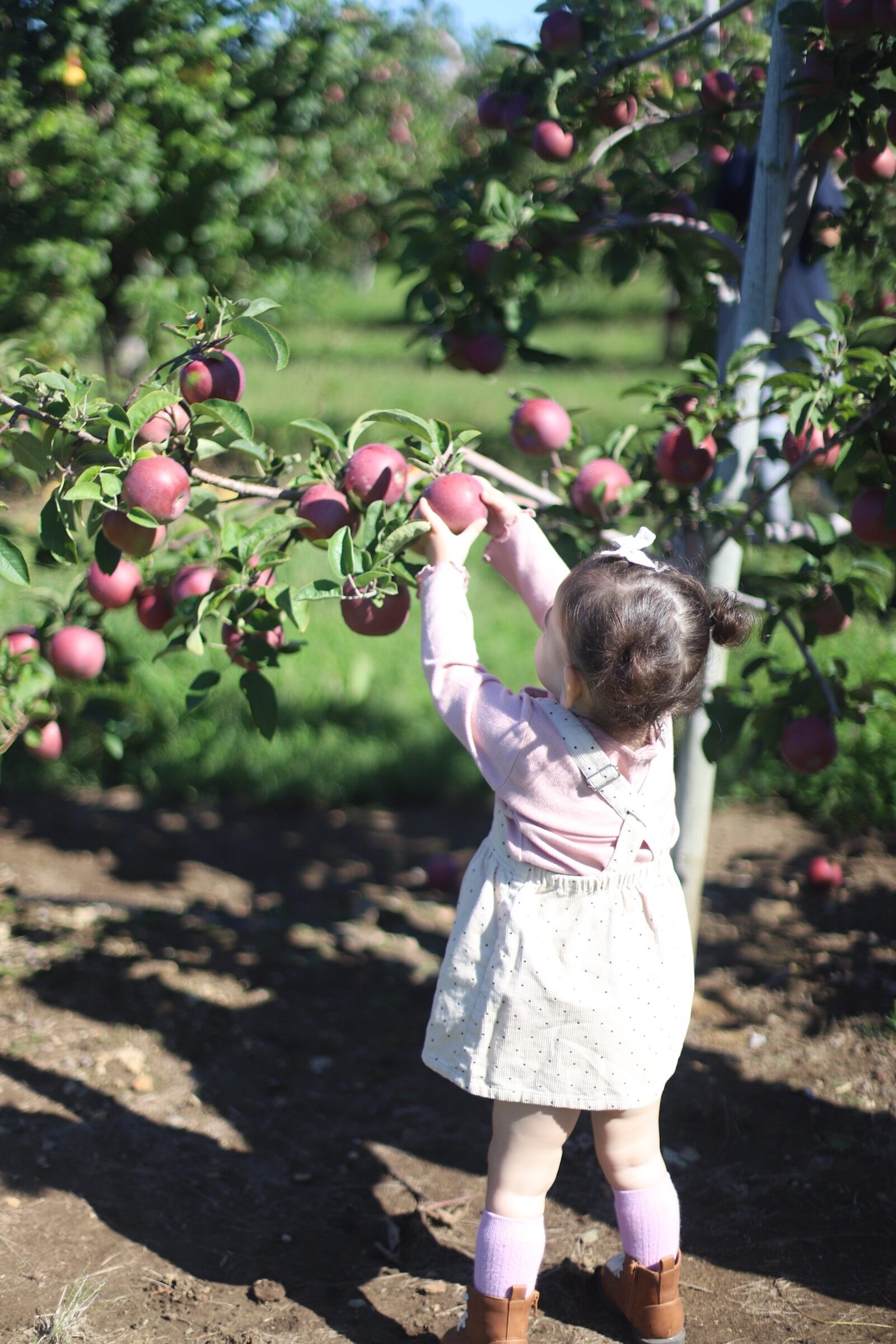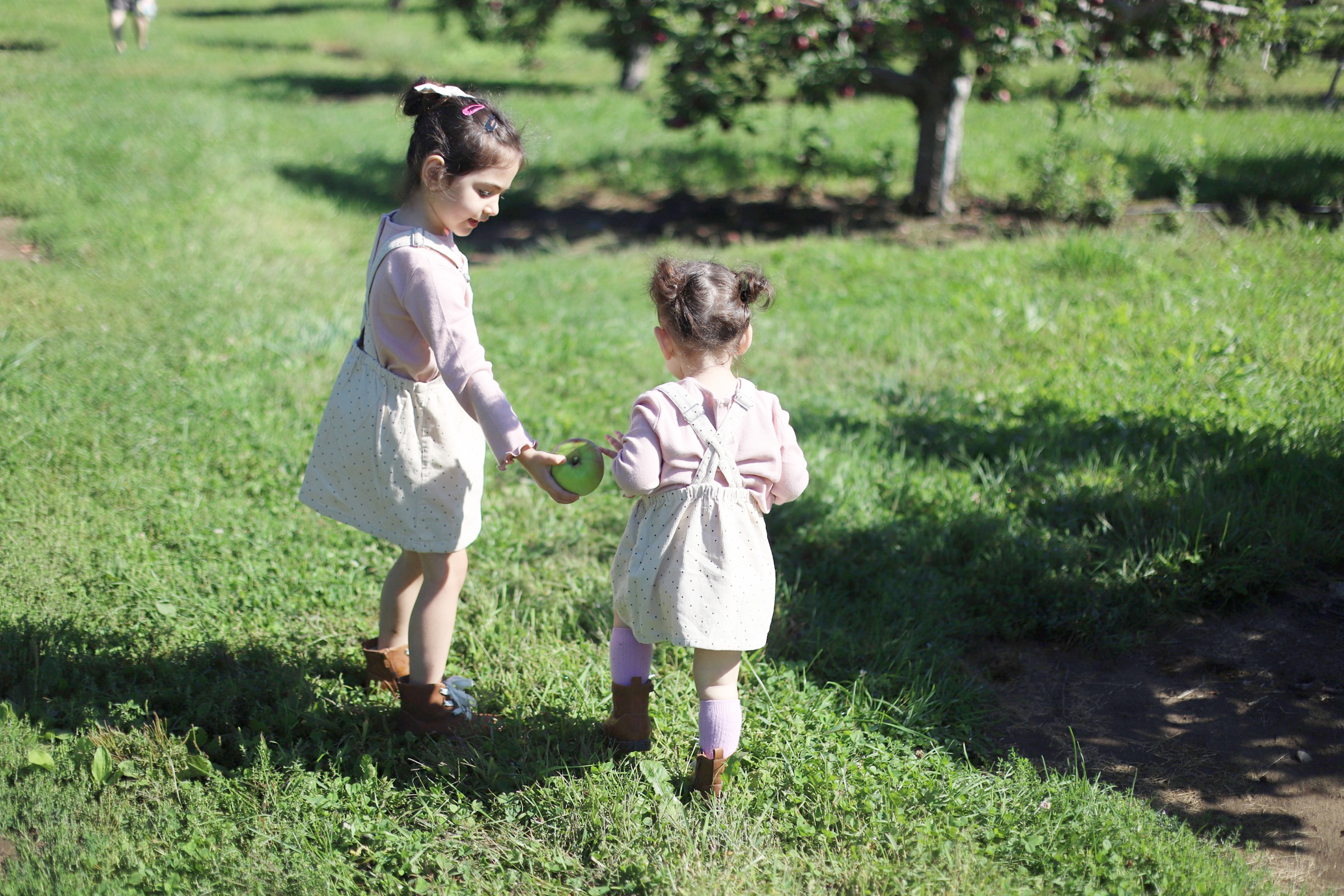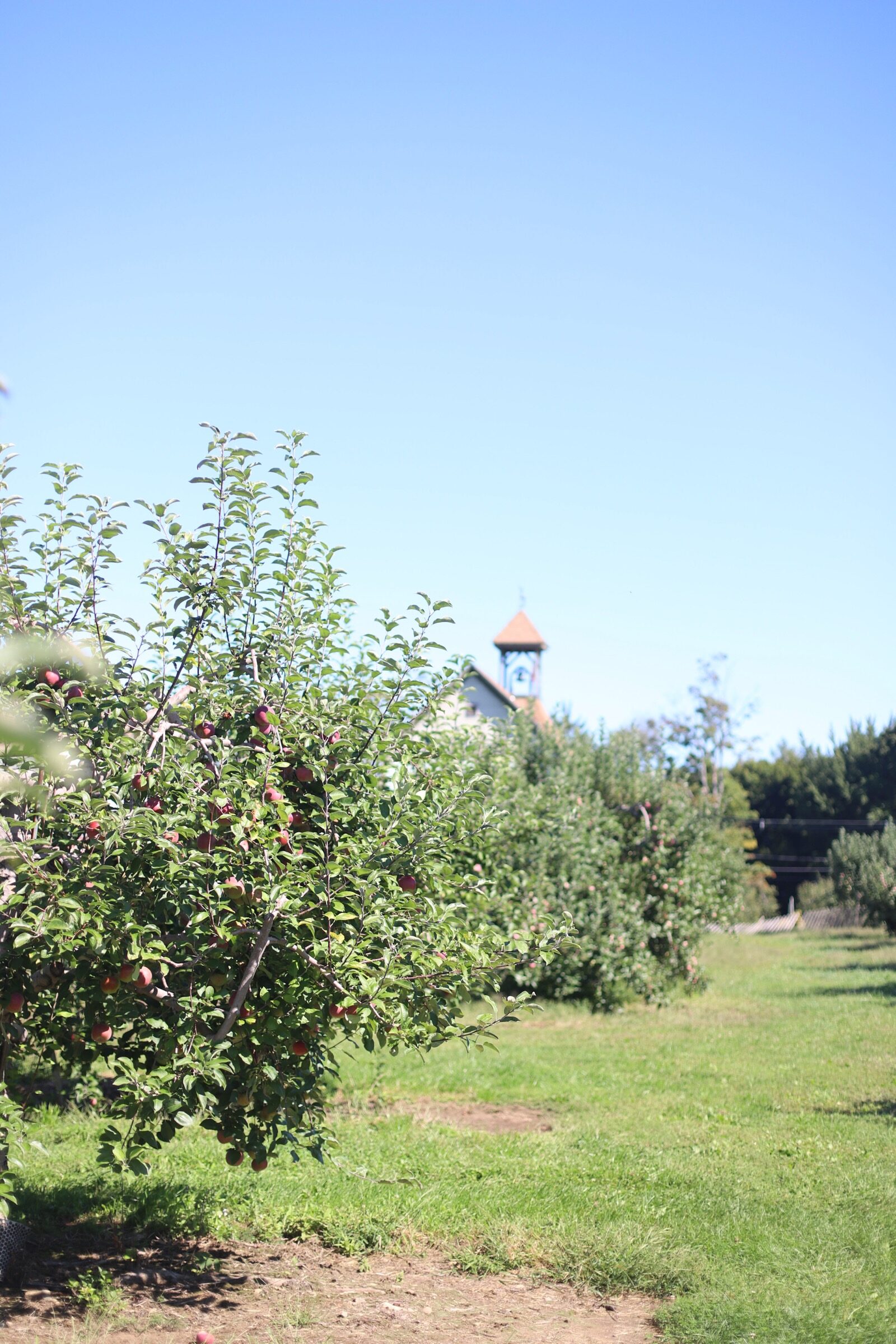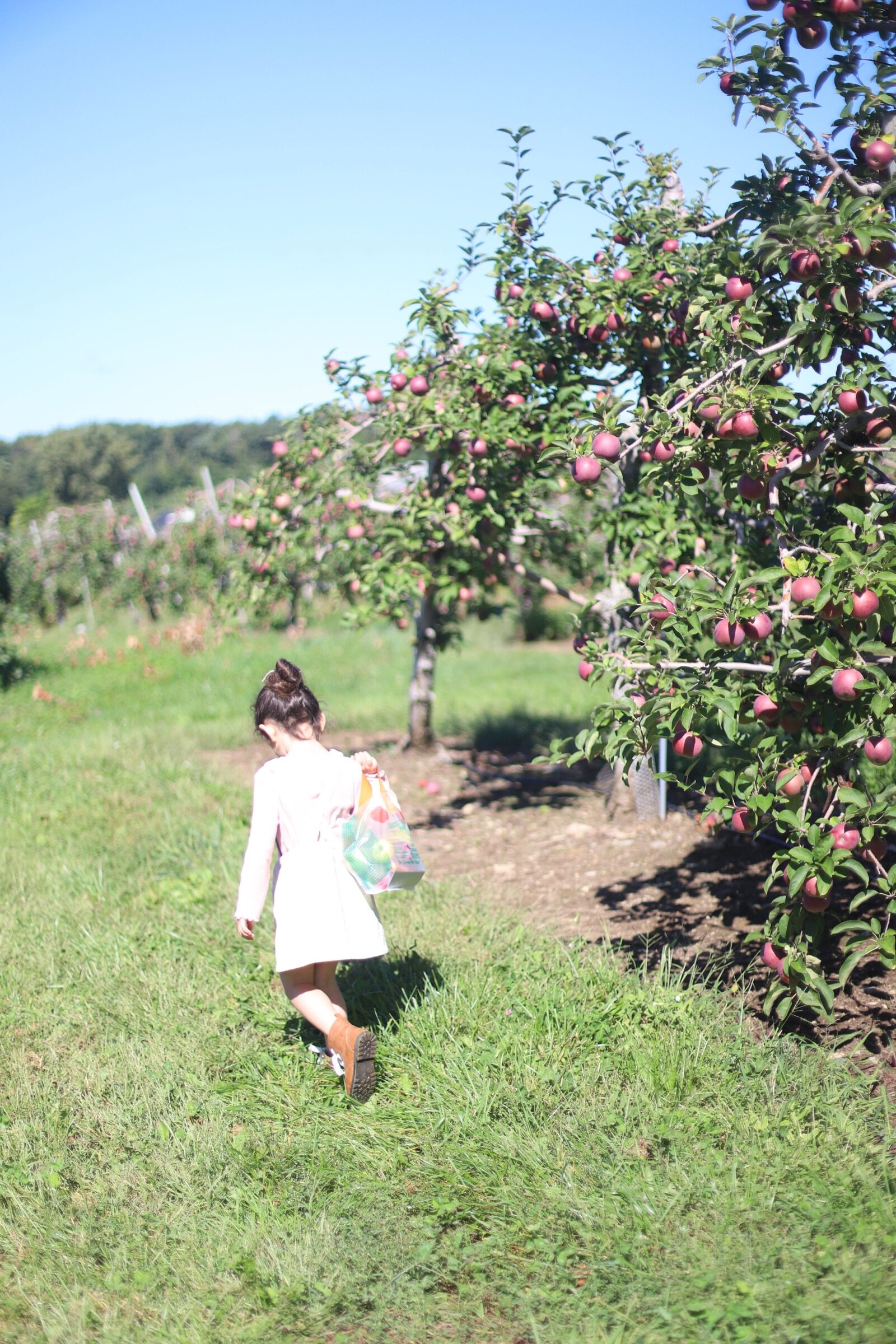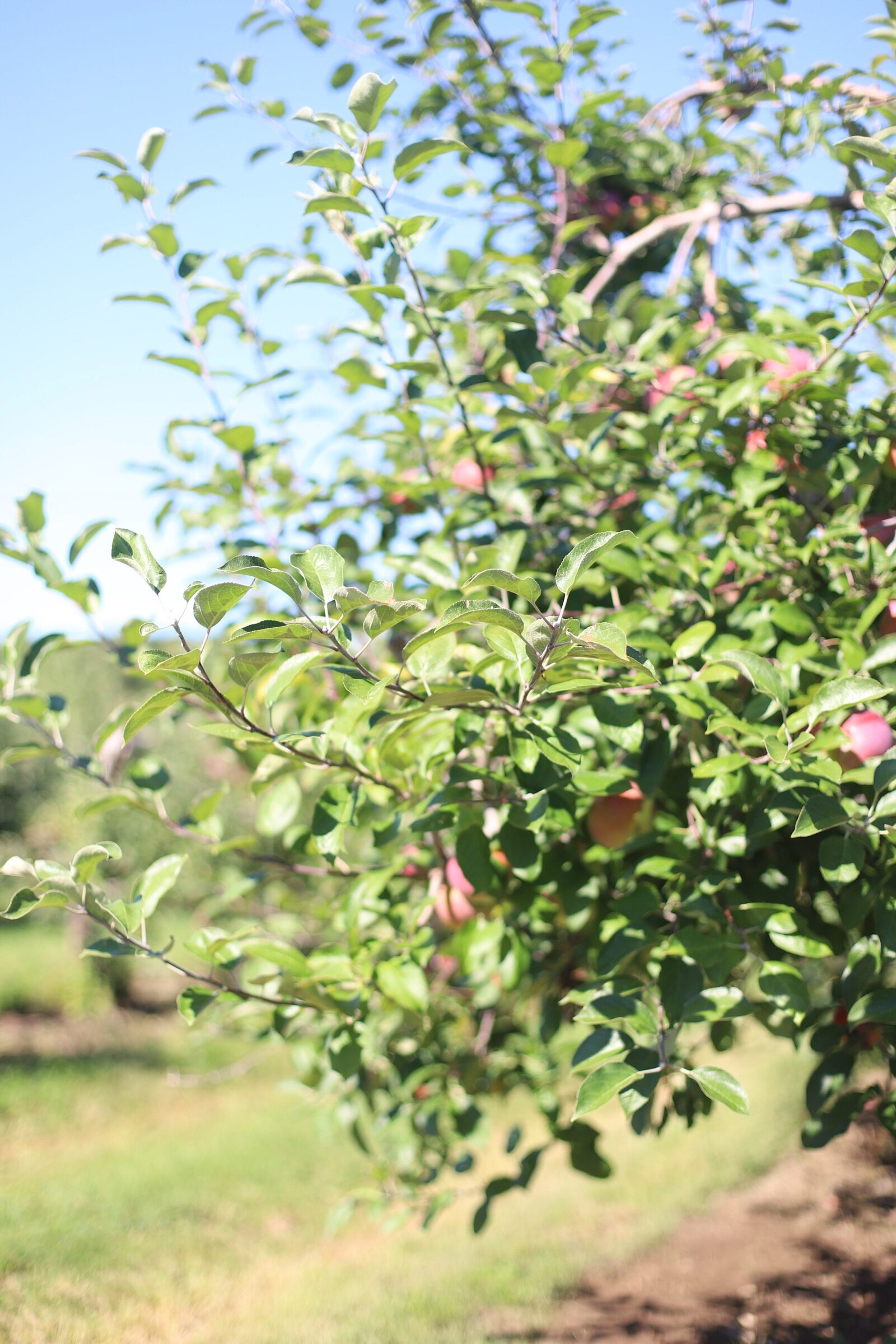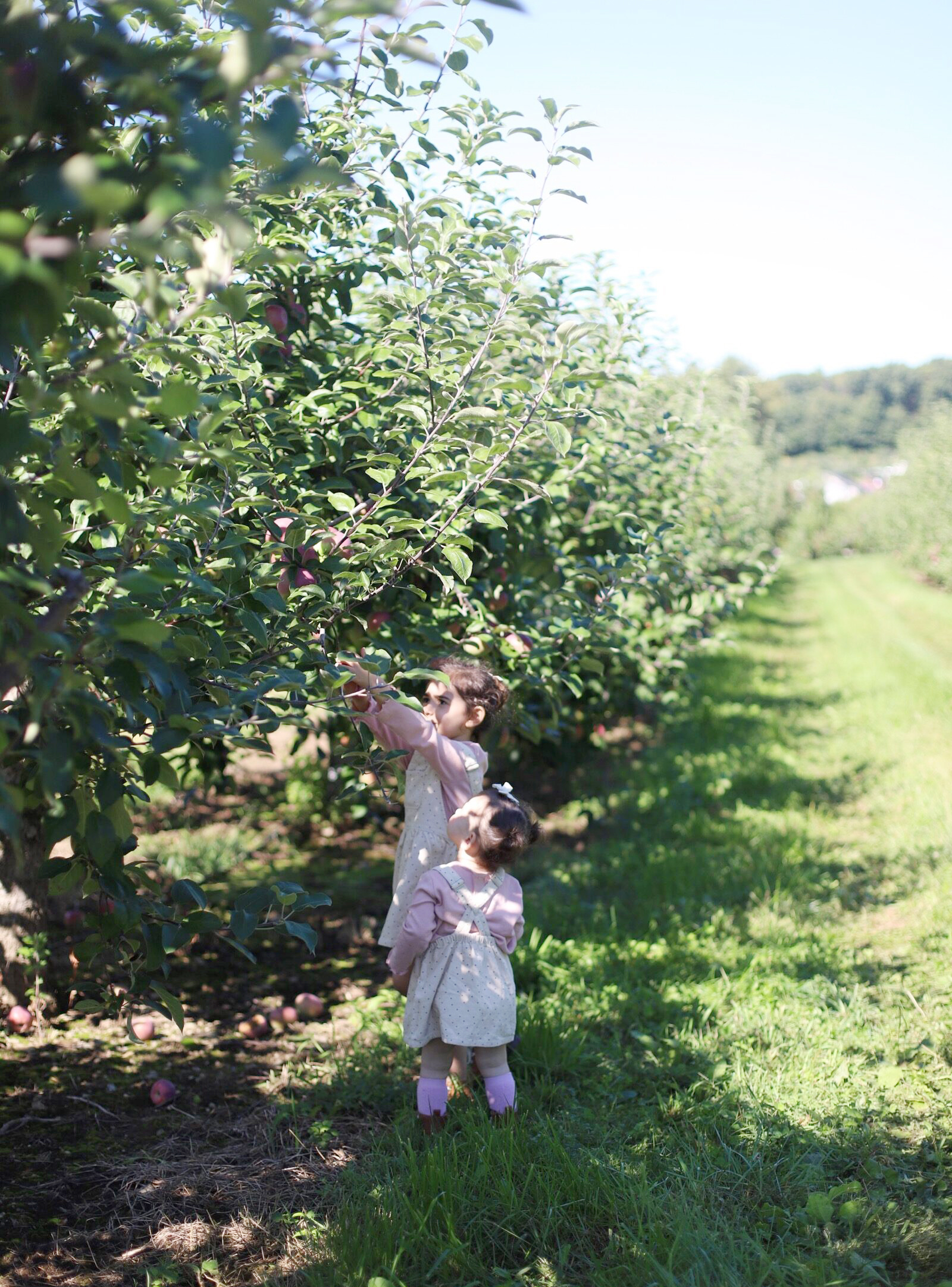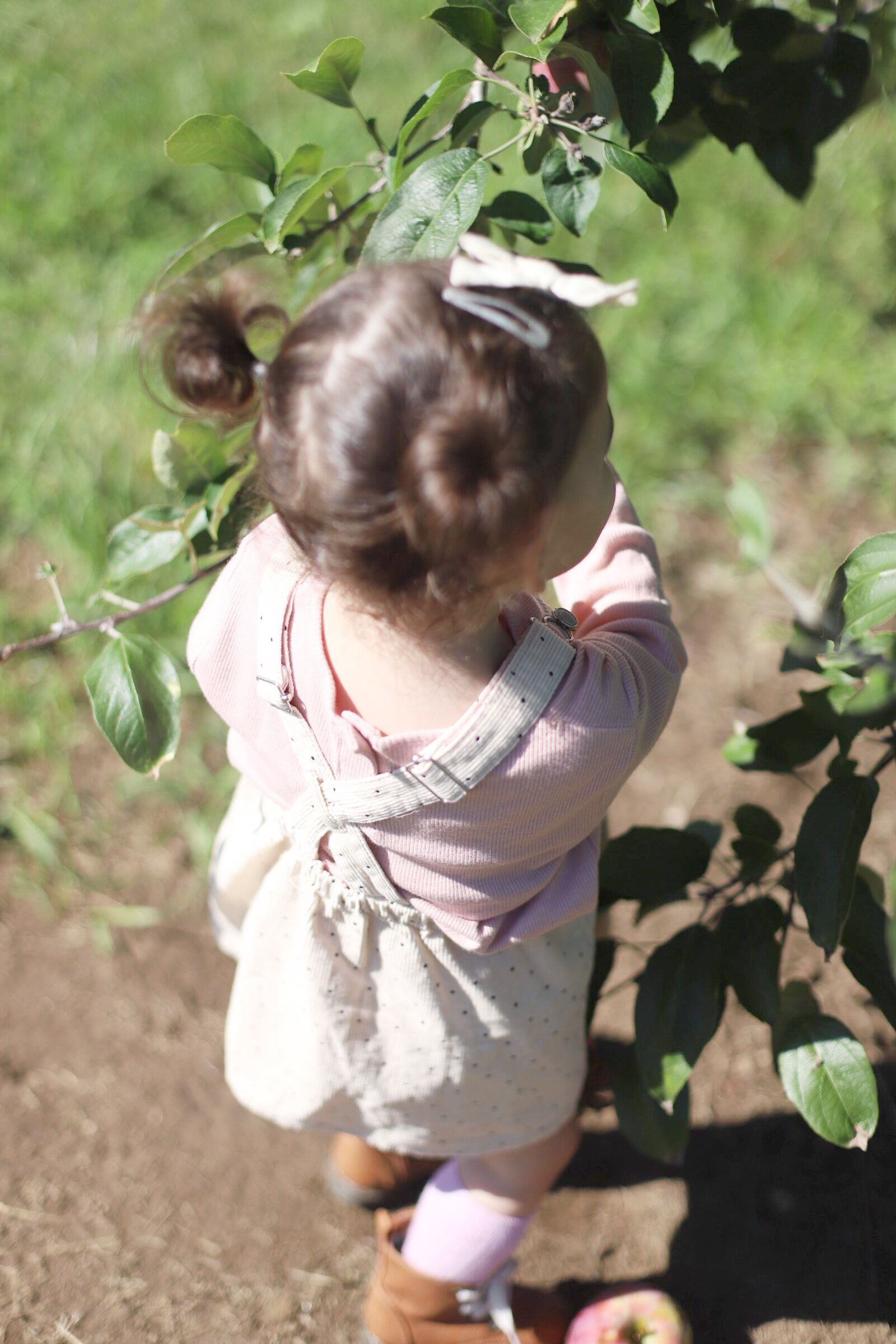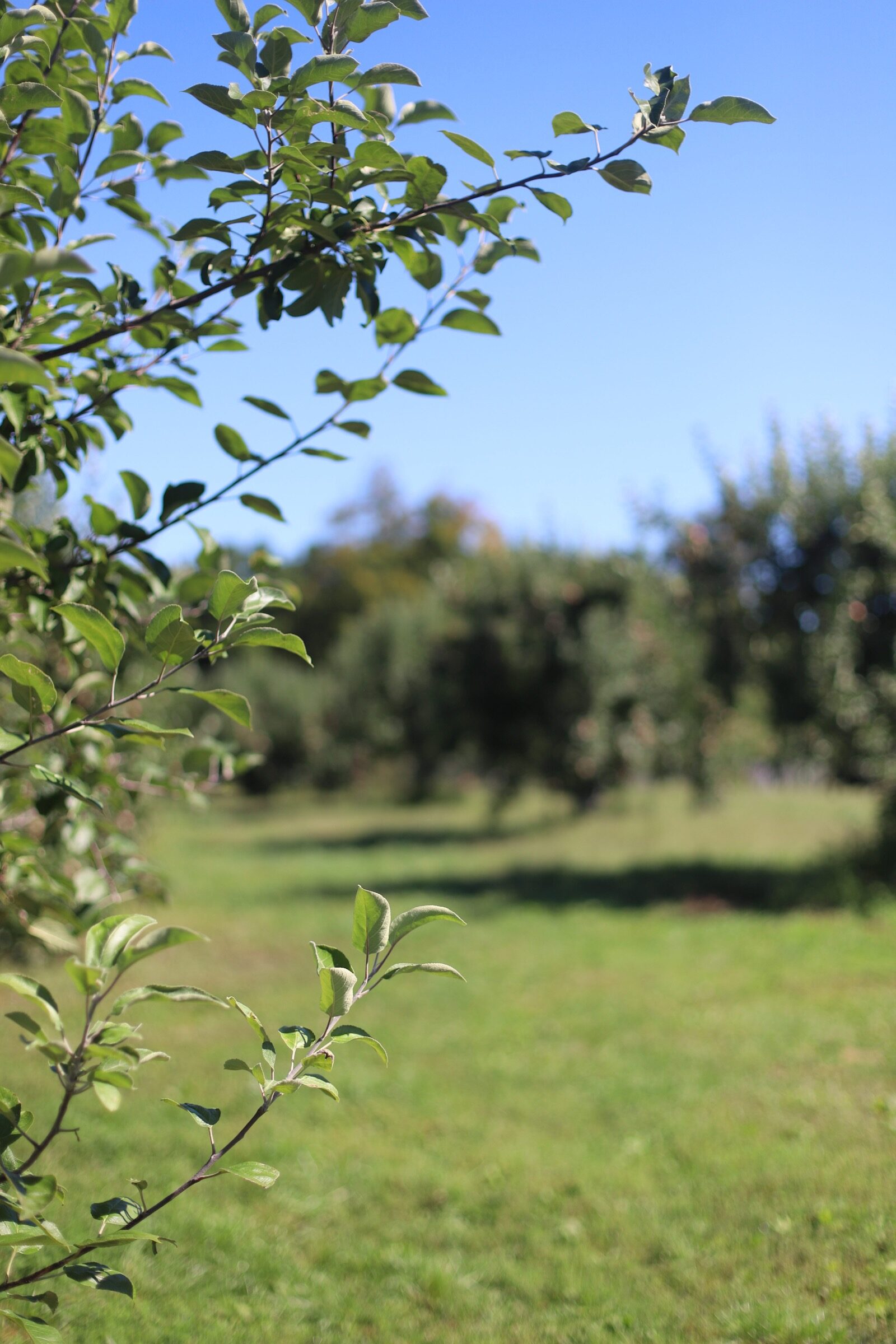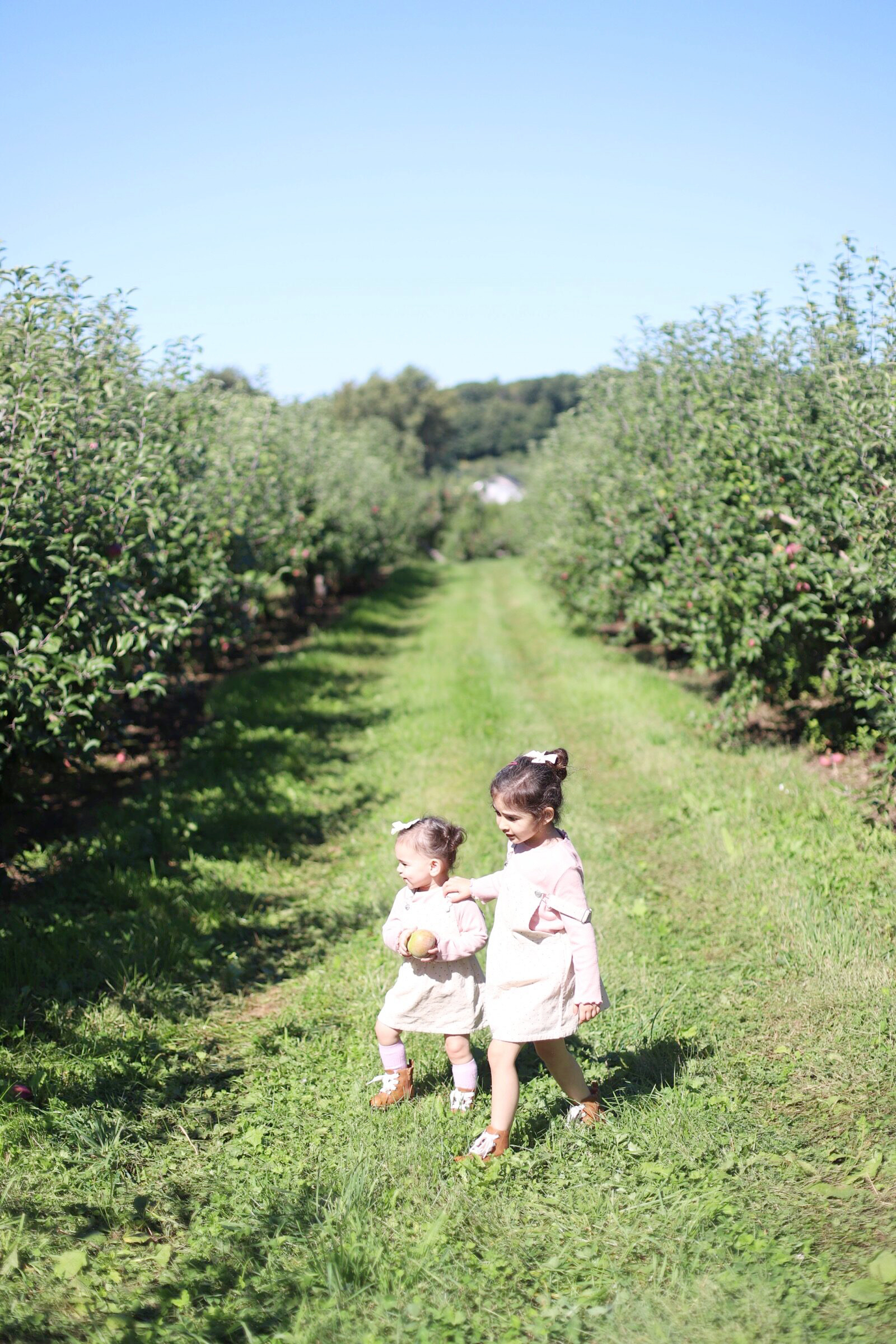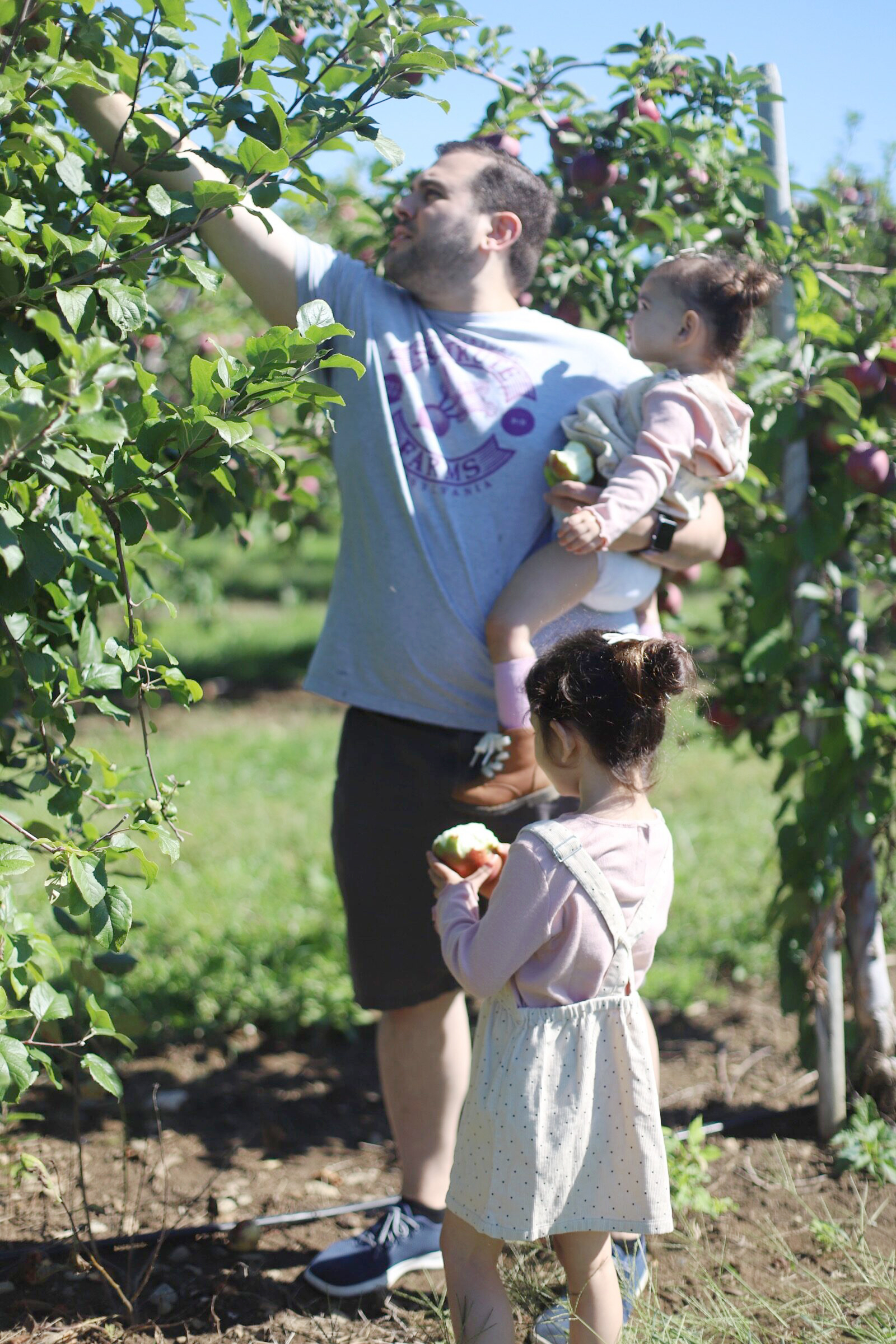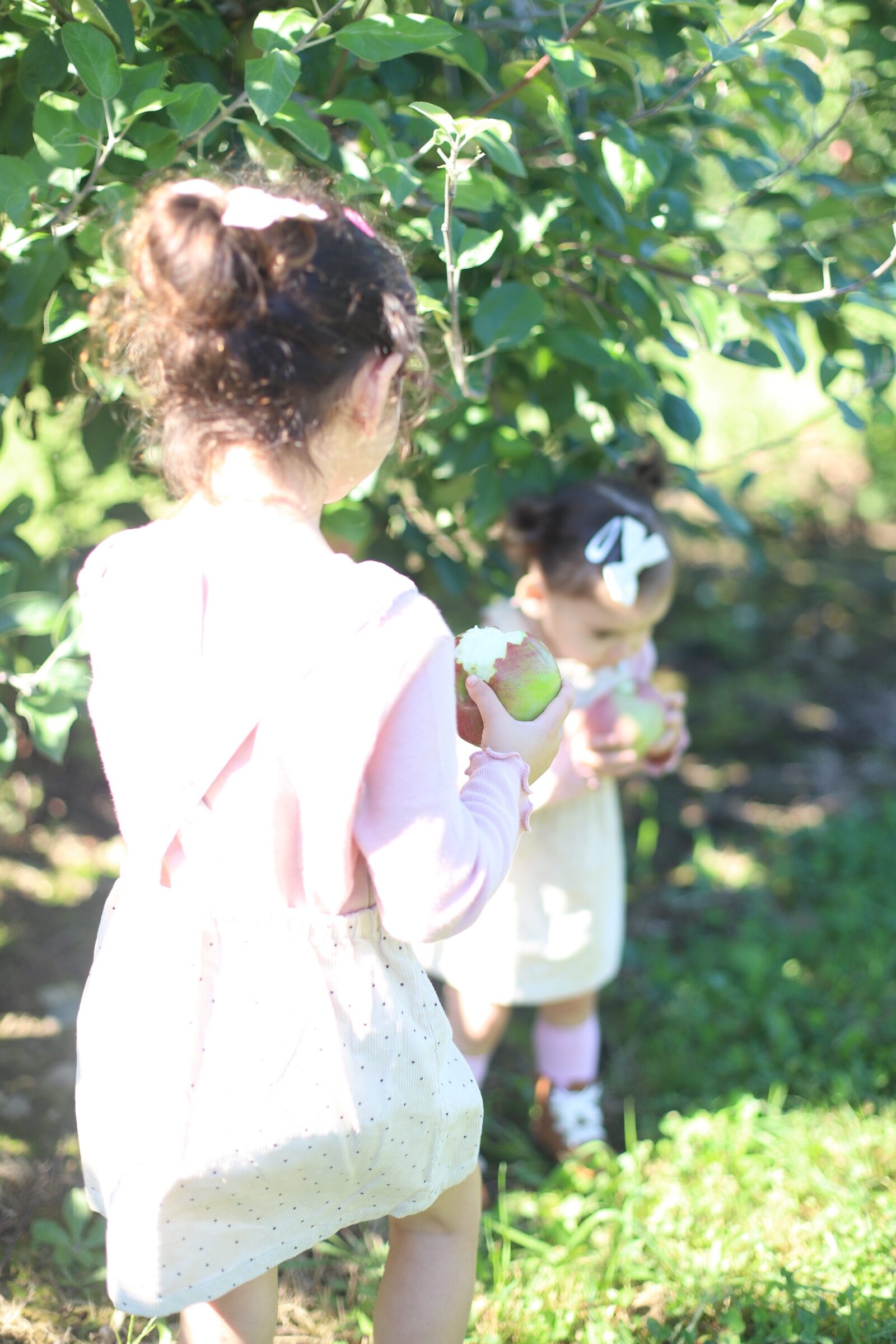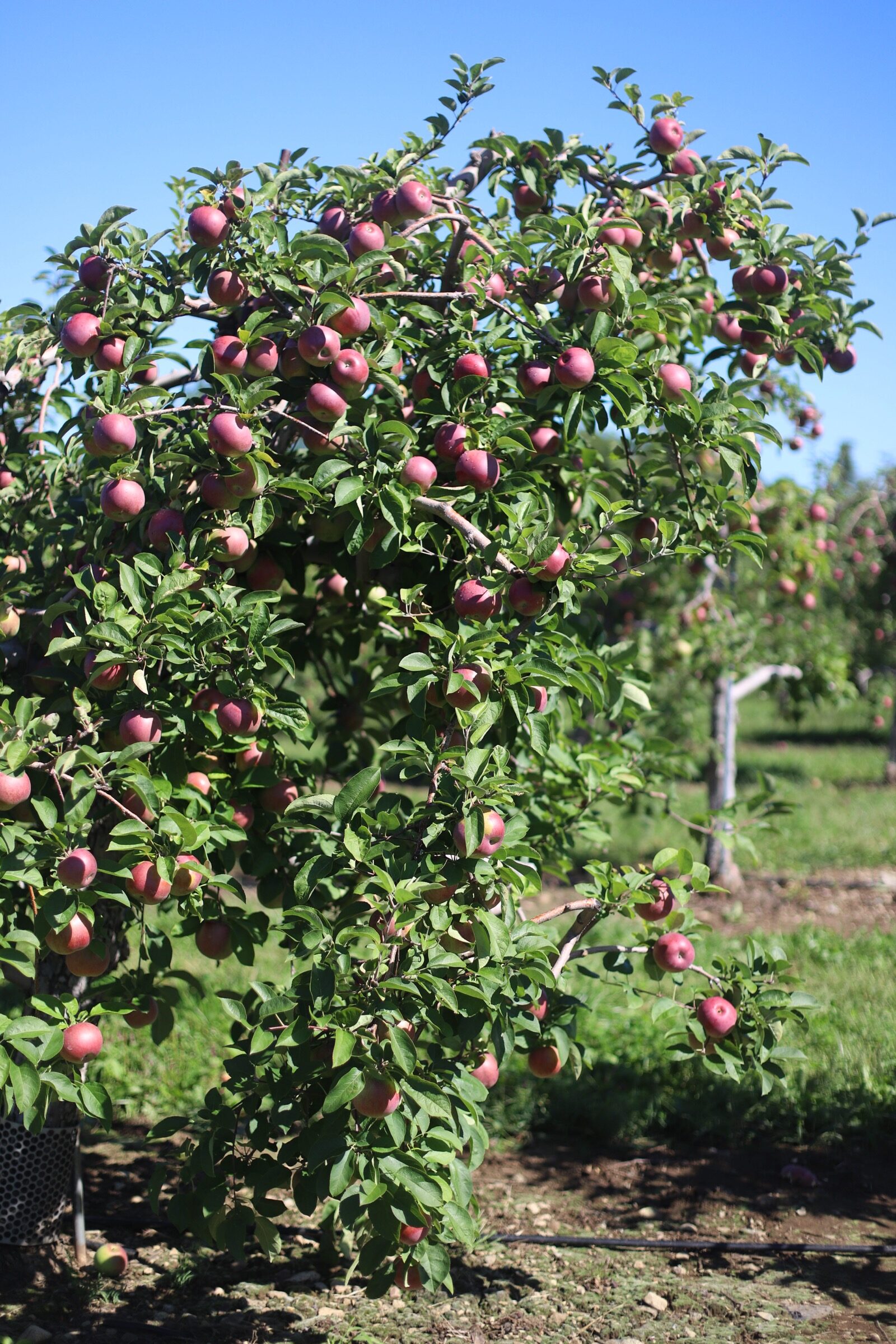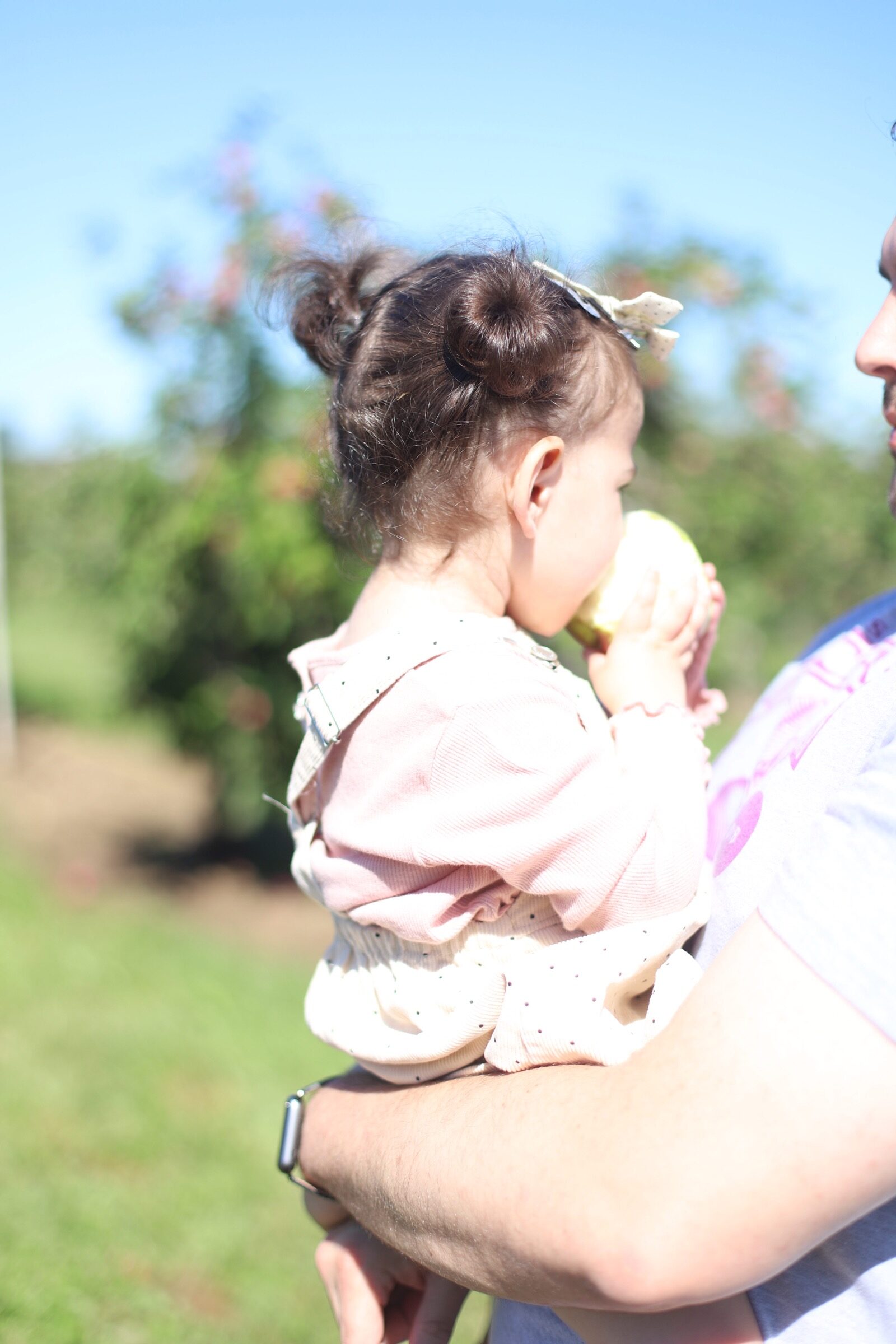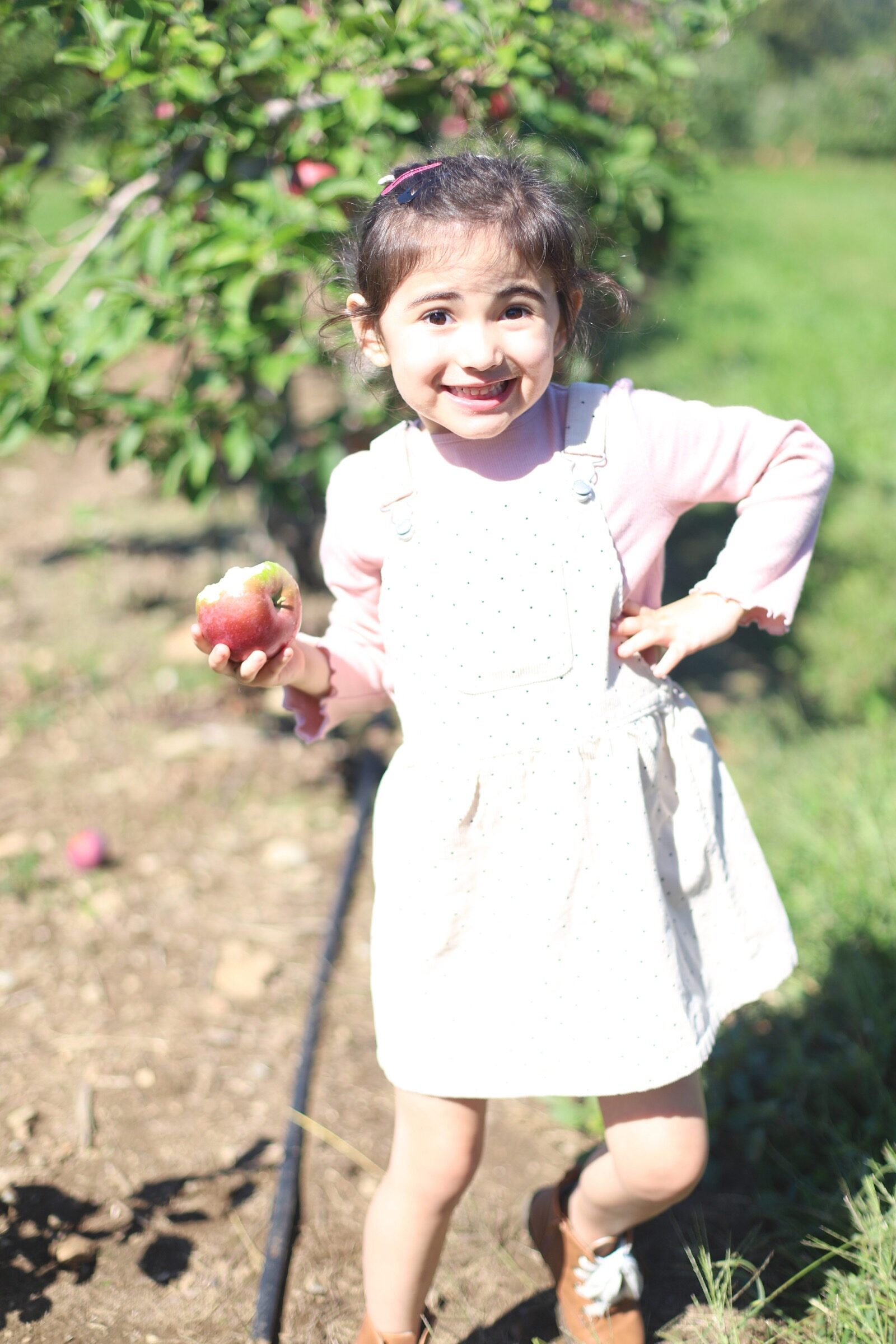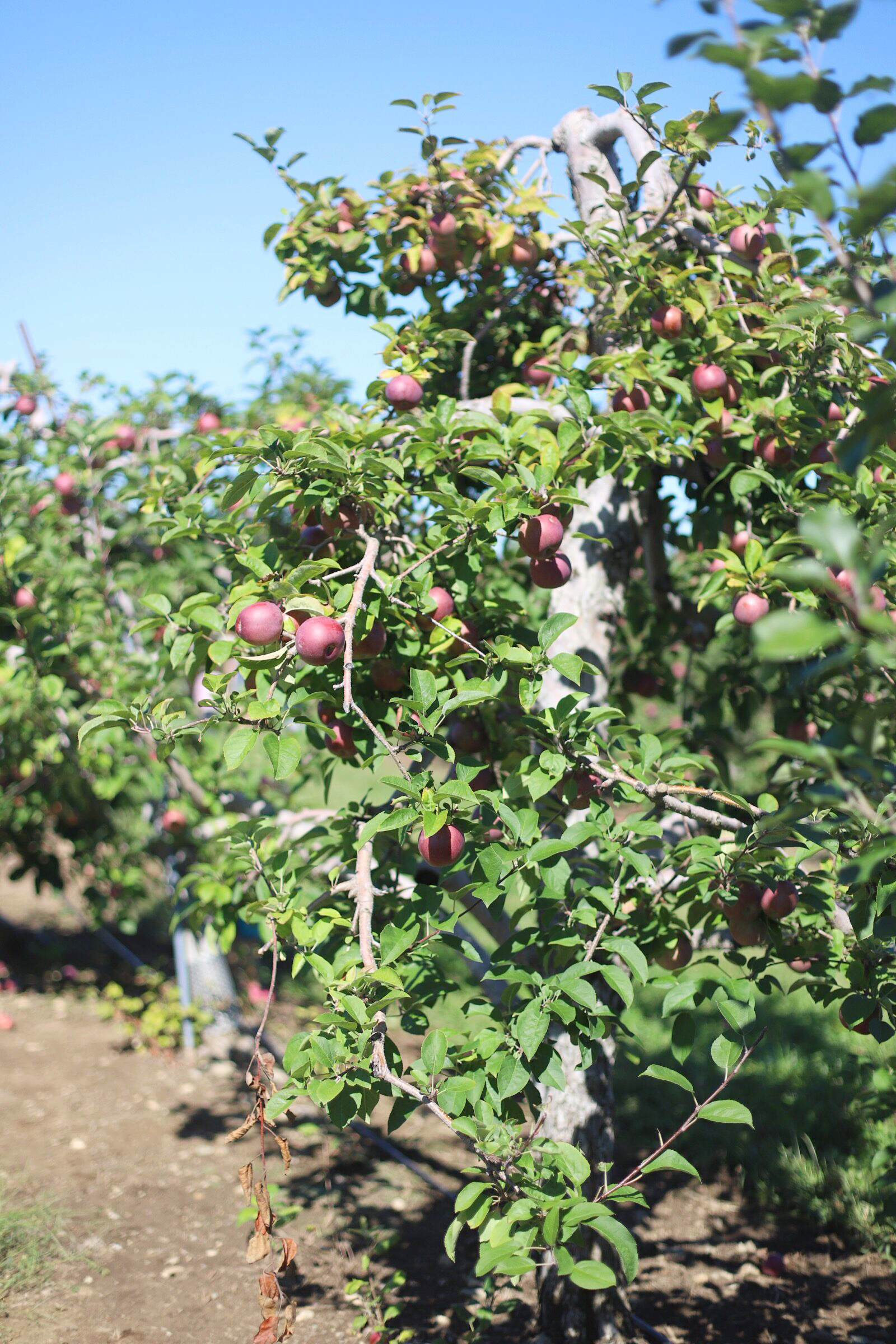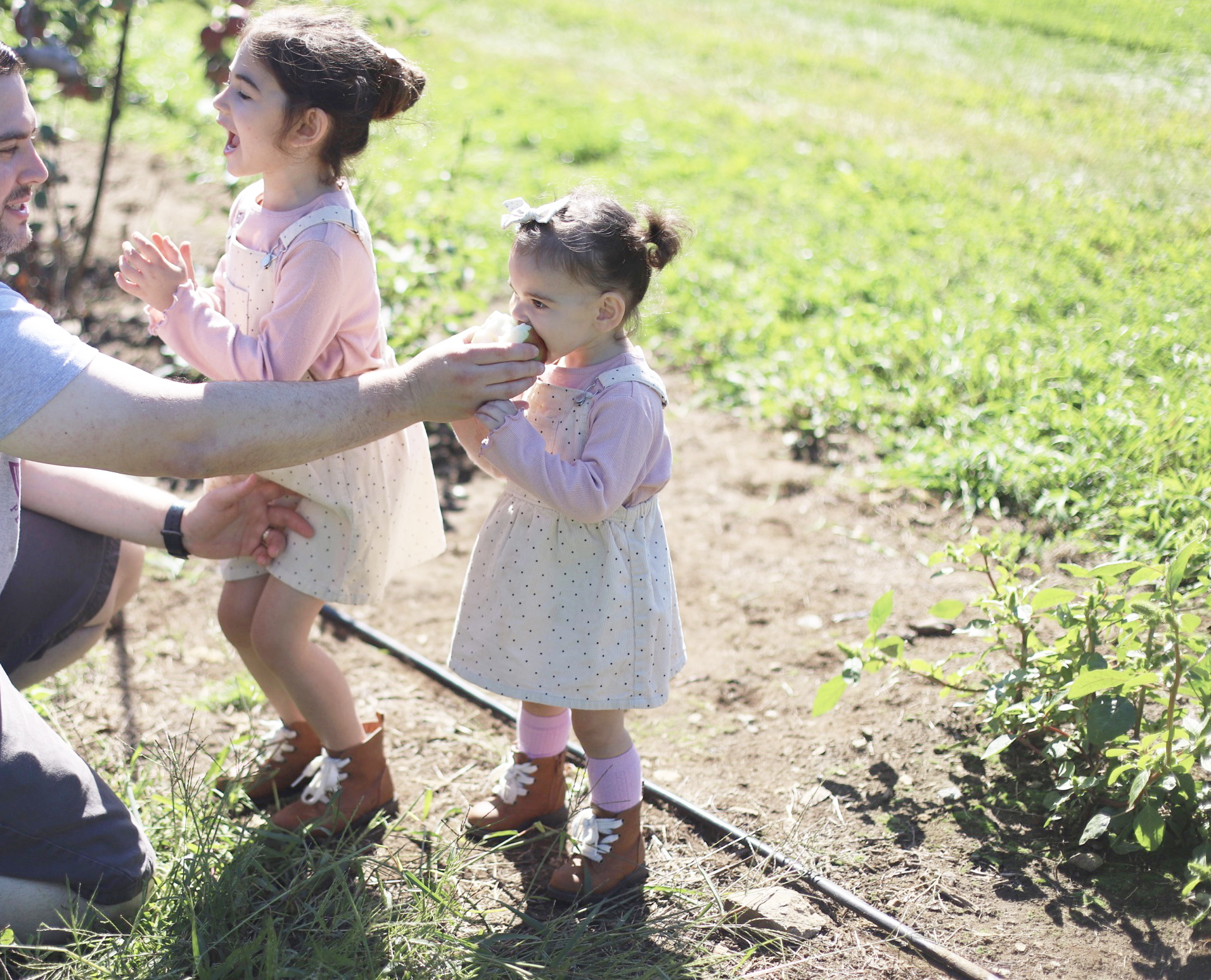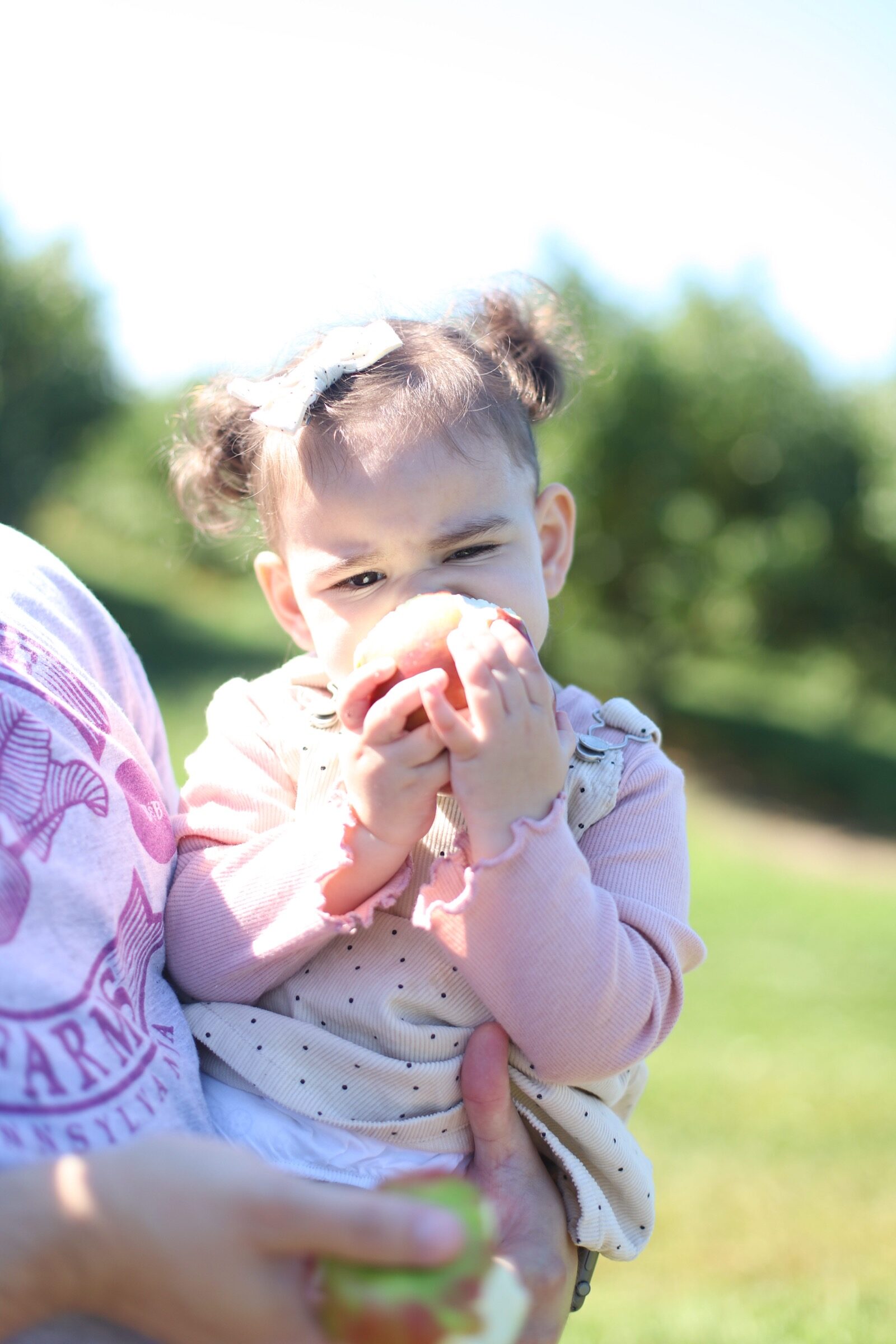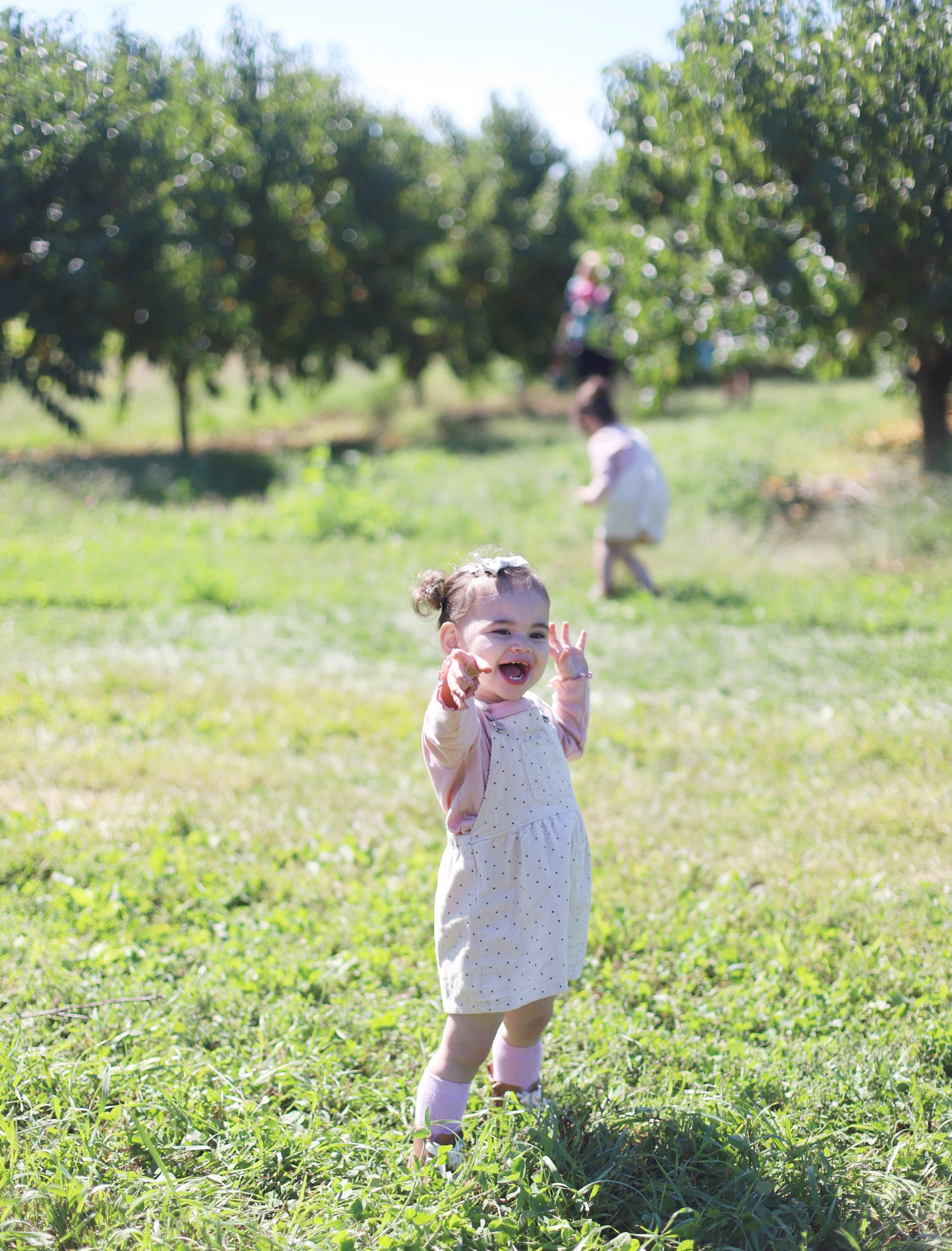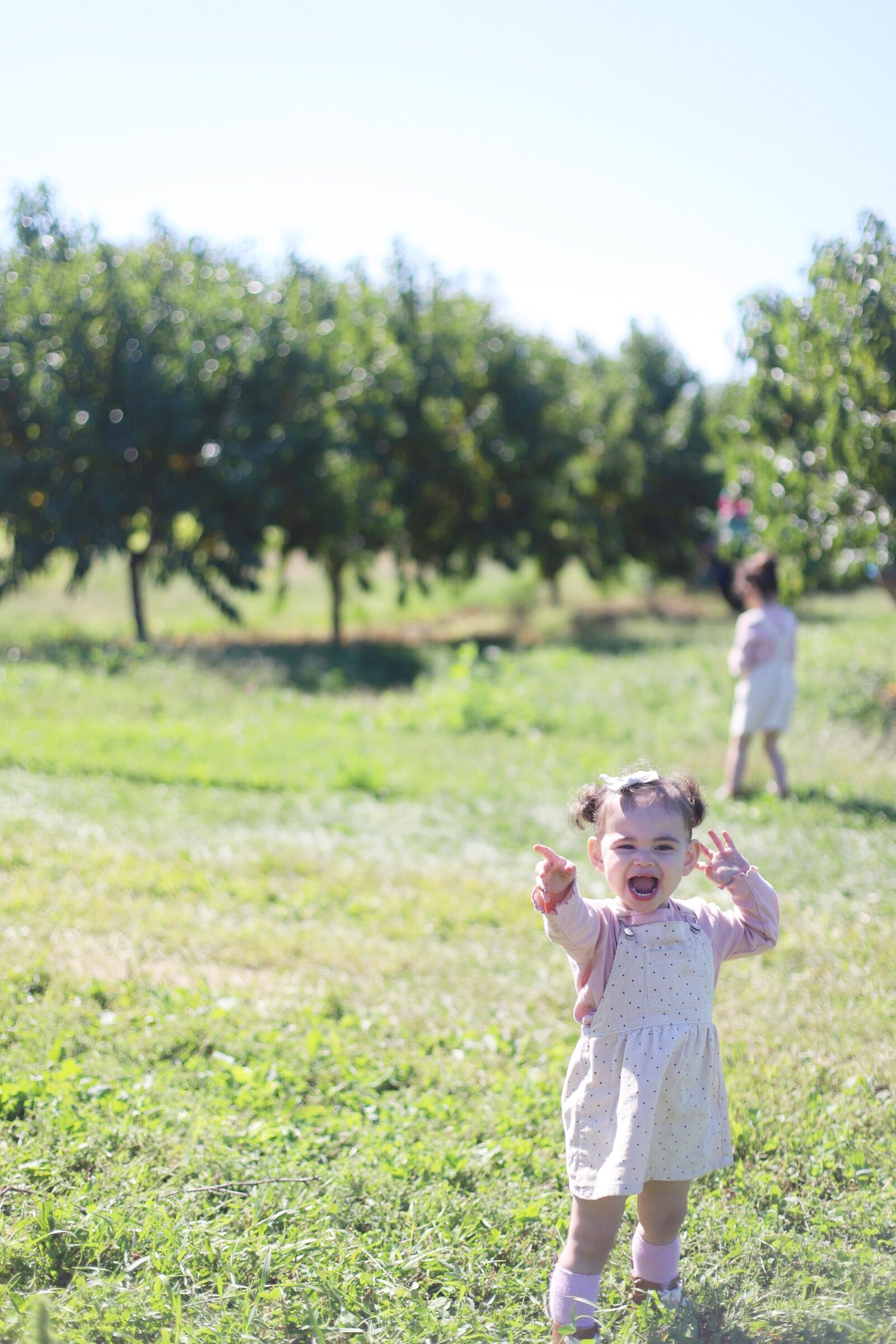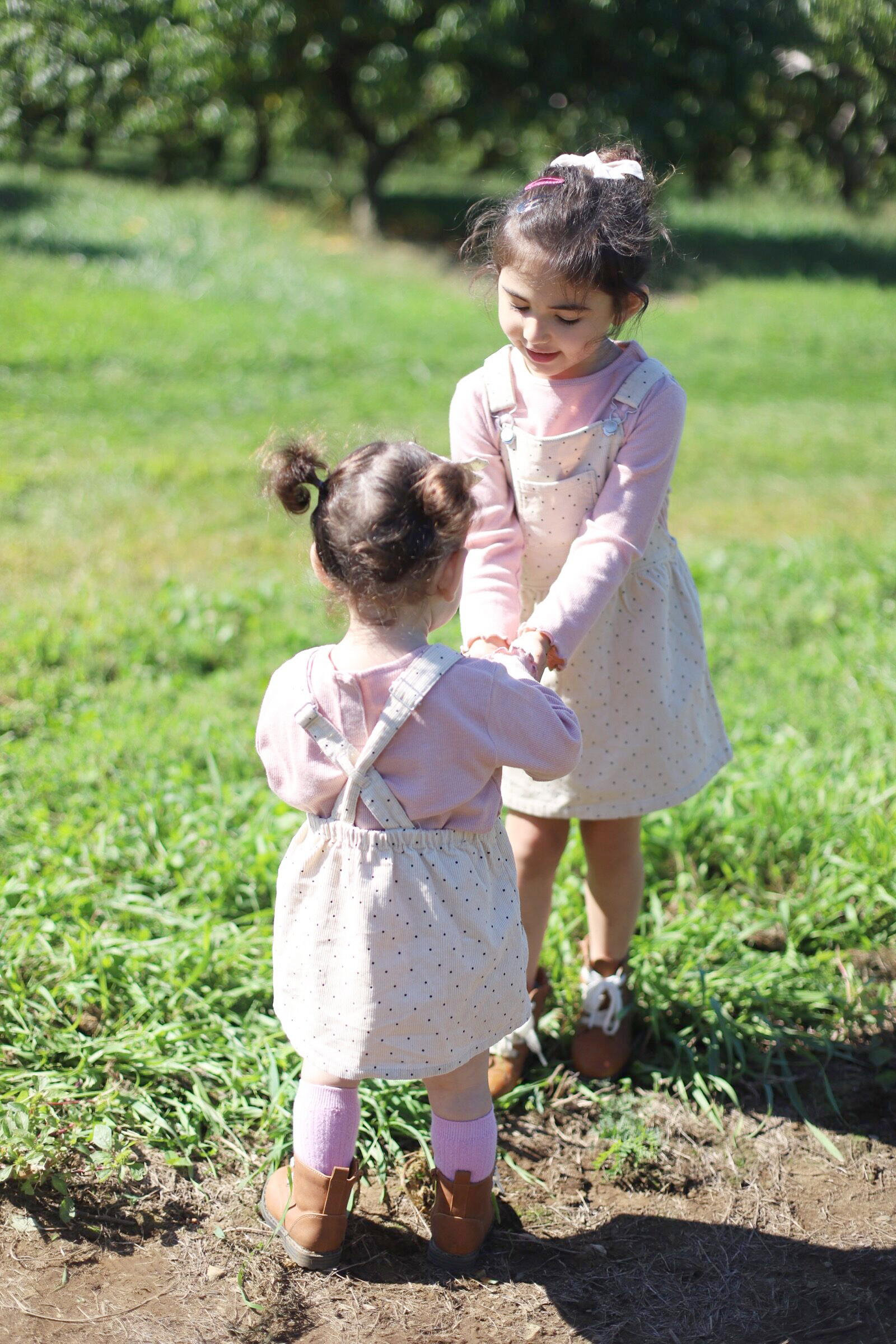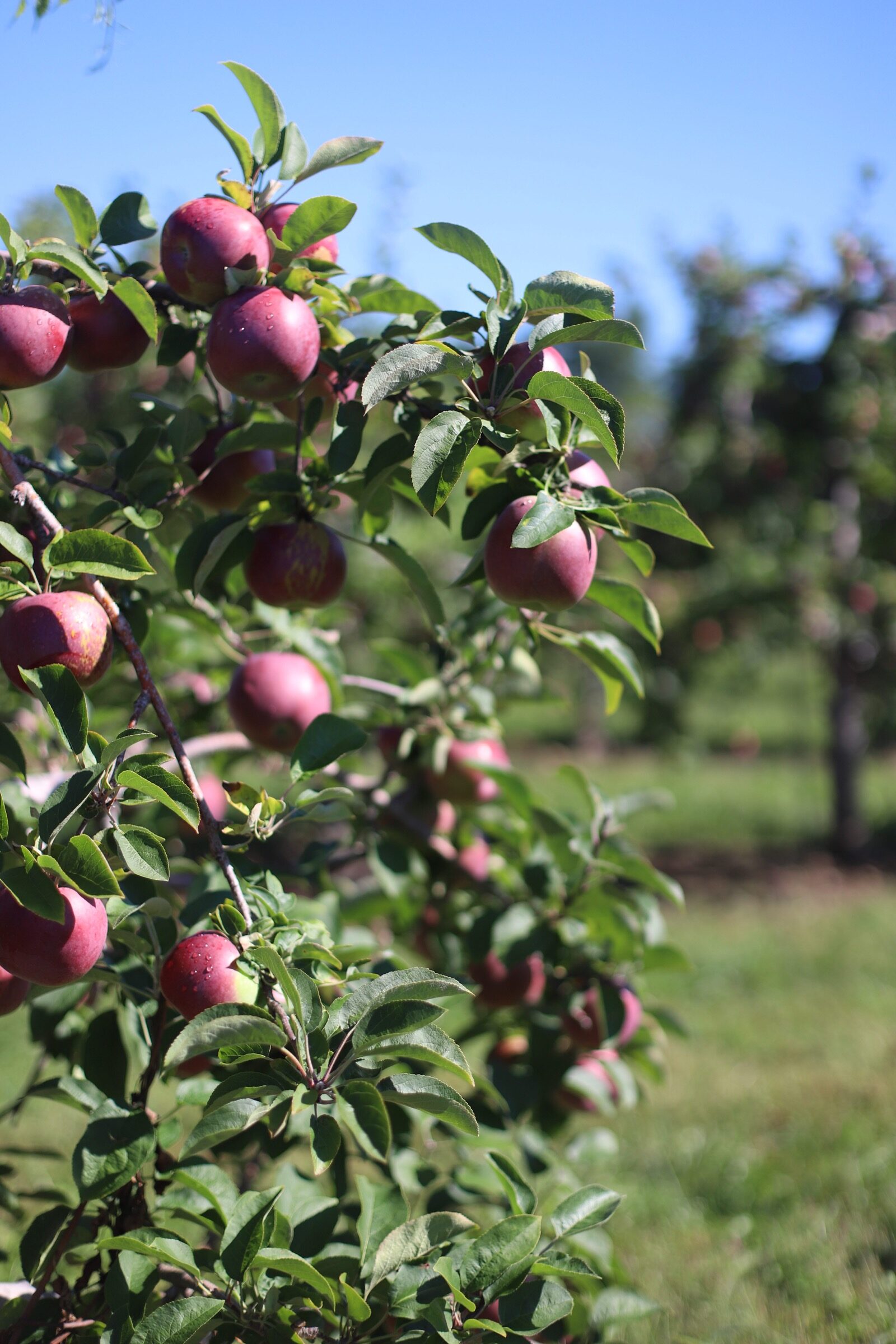 We left the orchard with a heaping bag of apples and two very excited little girls.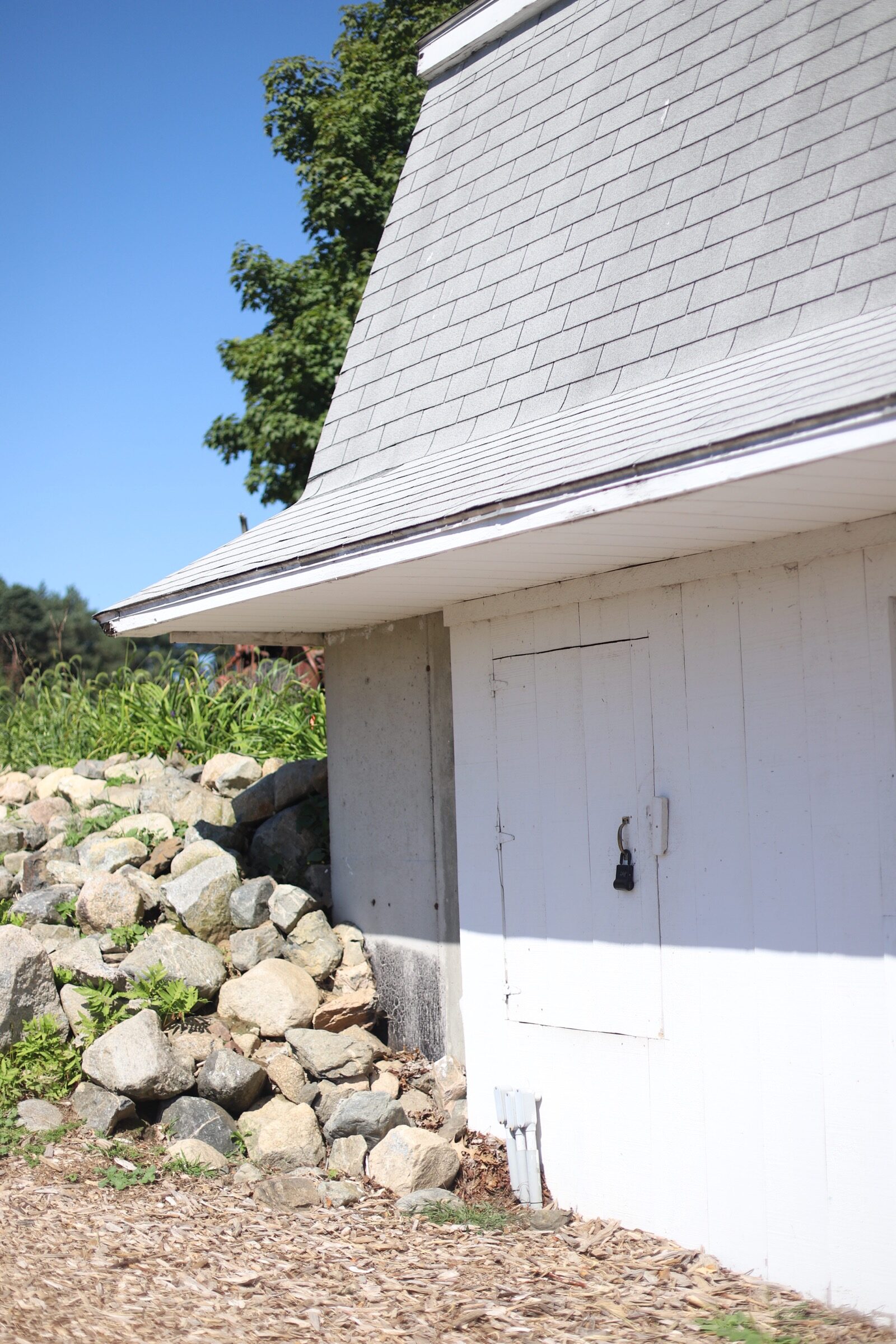 After a hay ride back to the main store and play area, we walked over to visit the barnyard animals.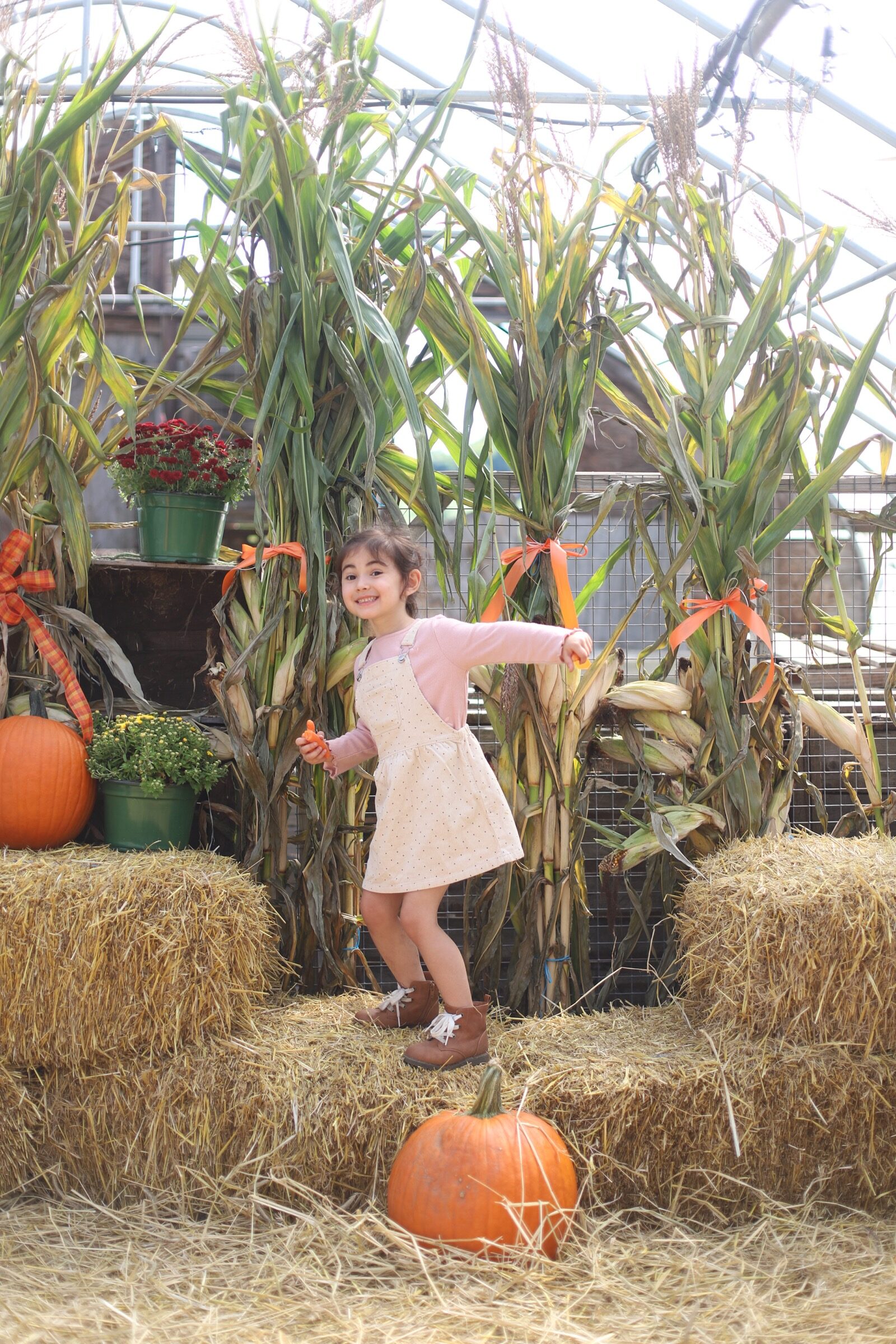 Scarlett, ready to feed the animals with carrots.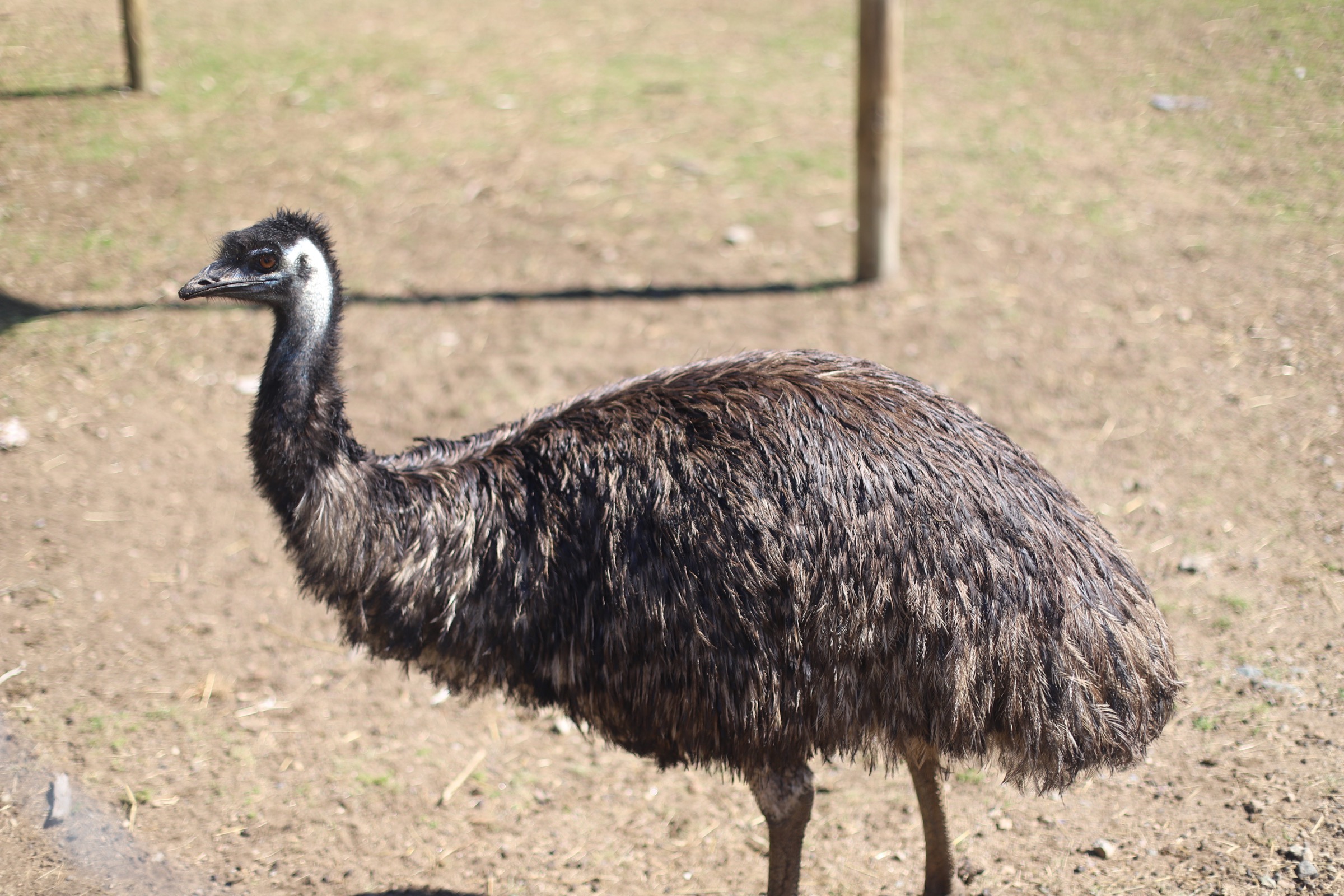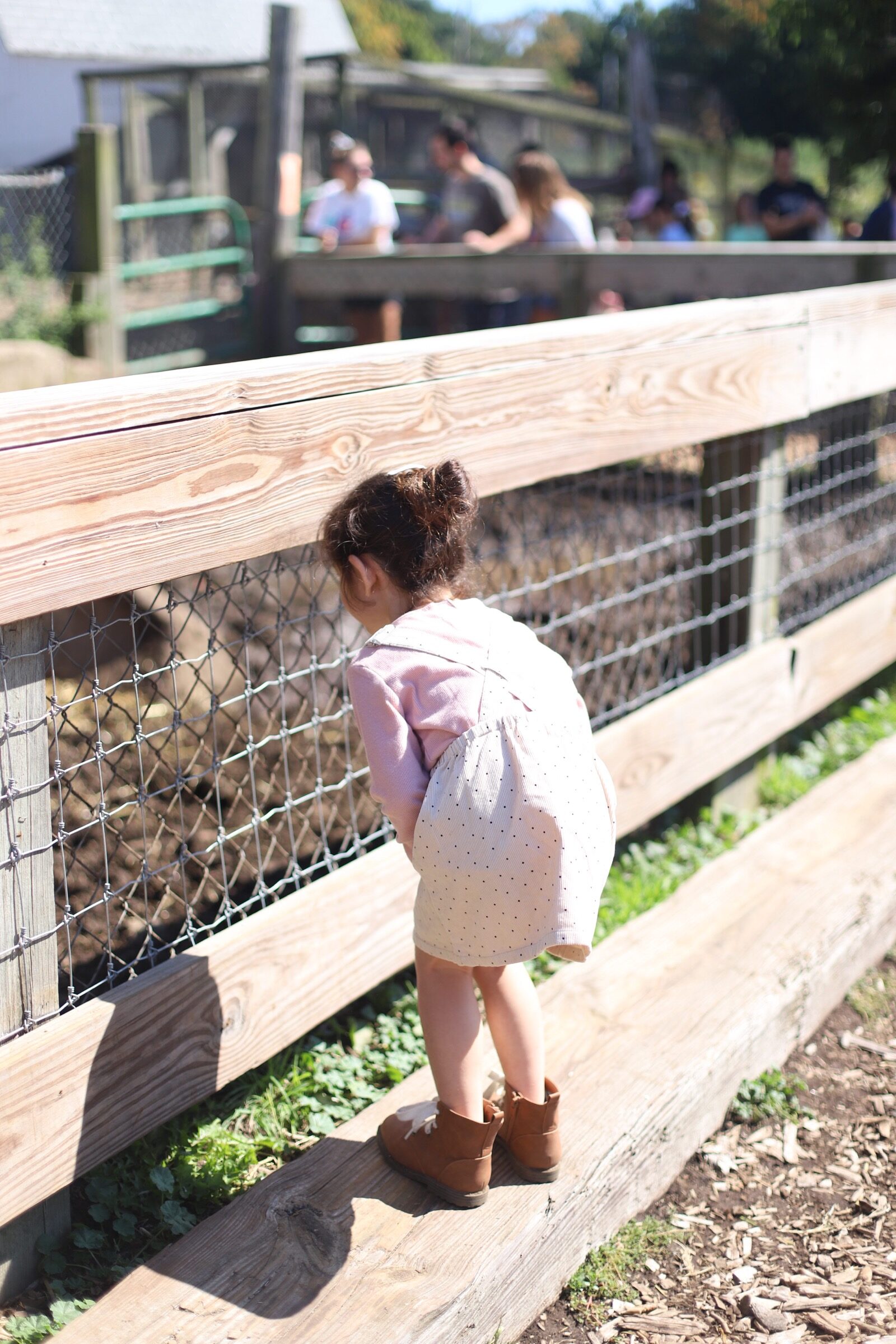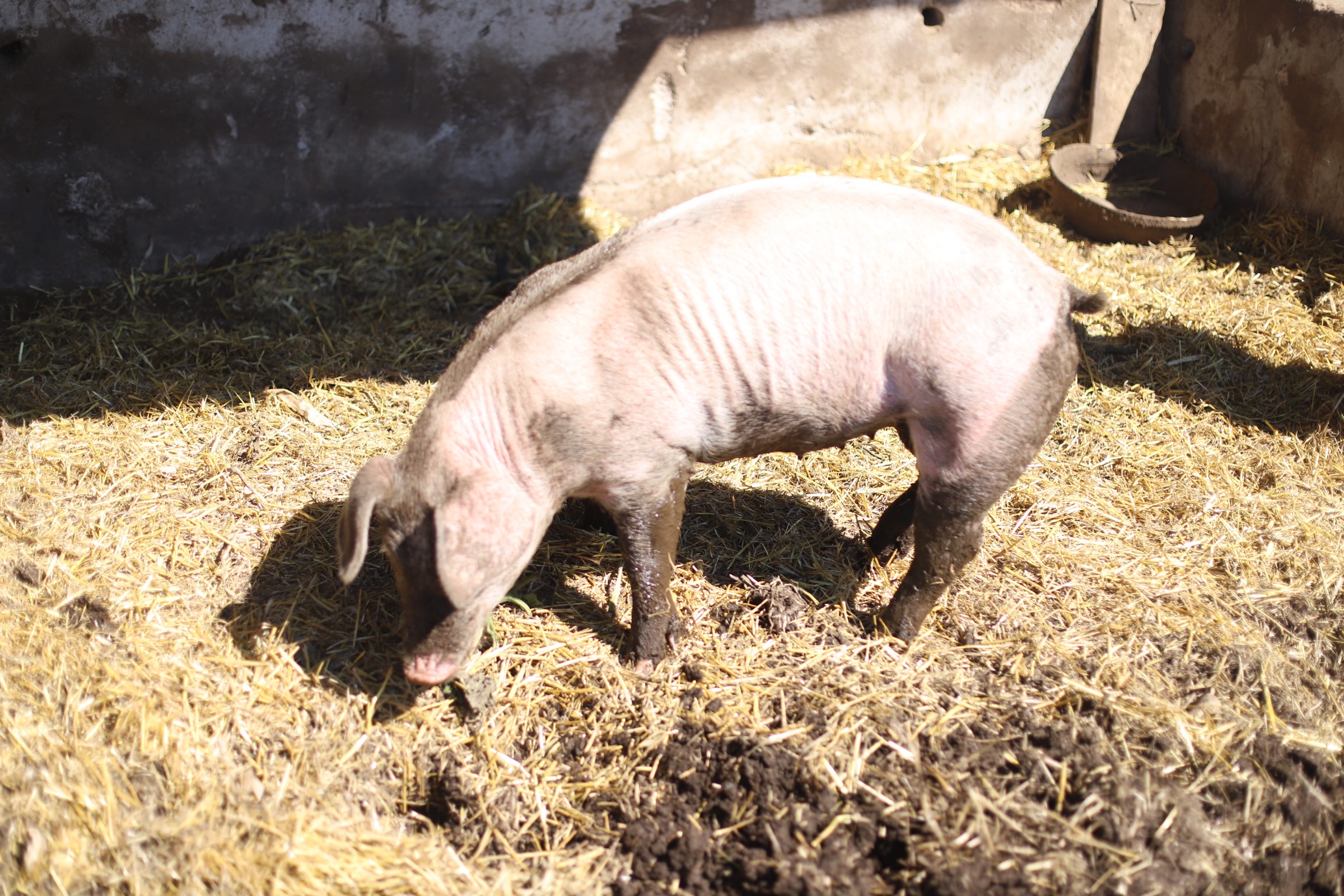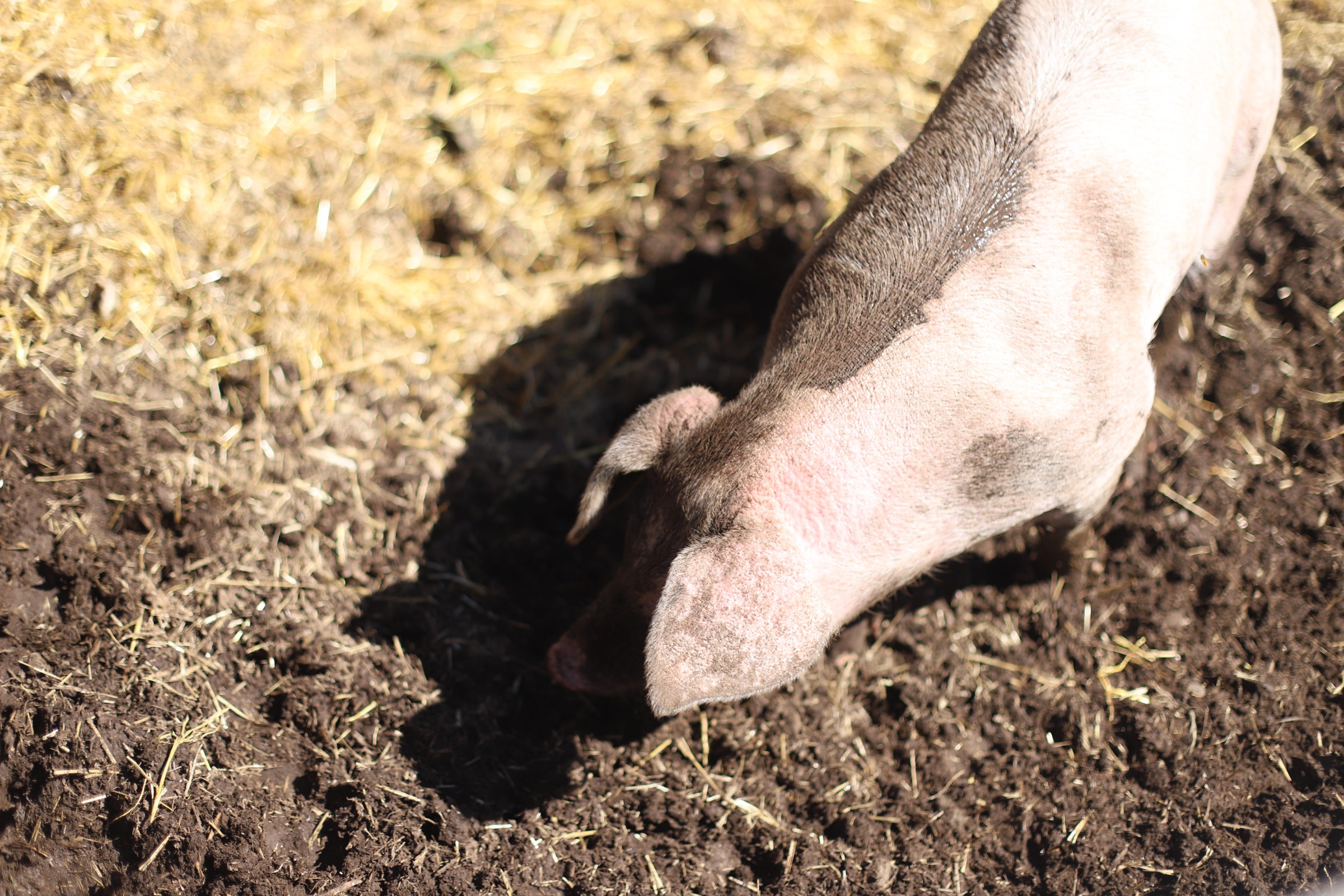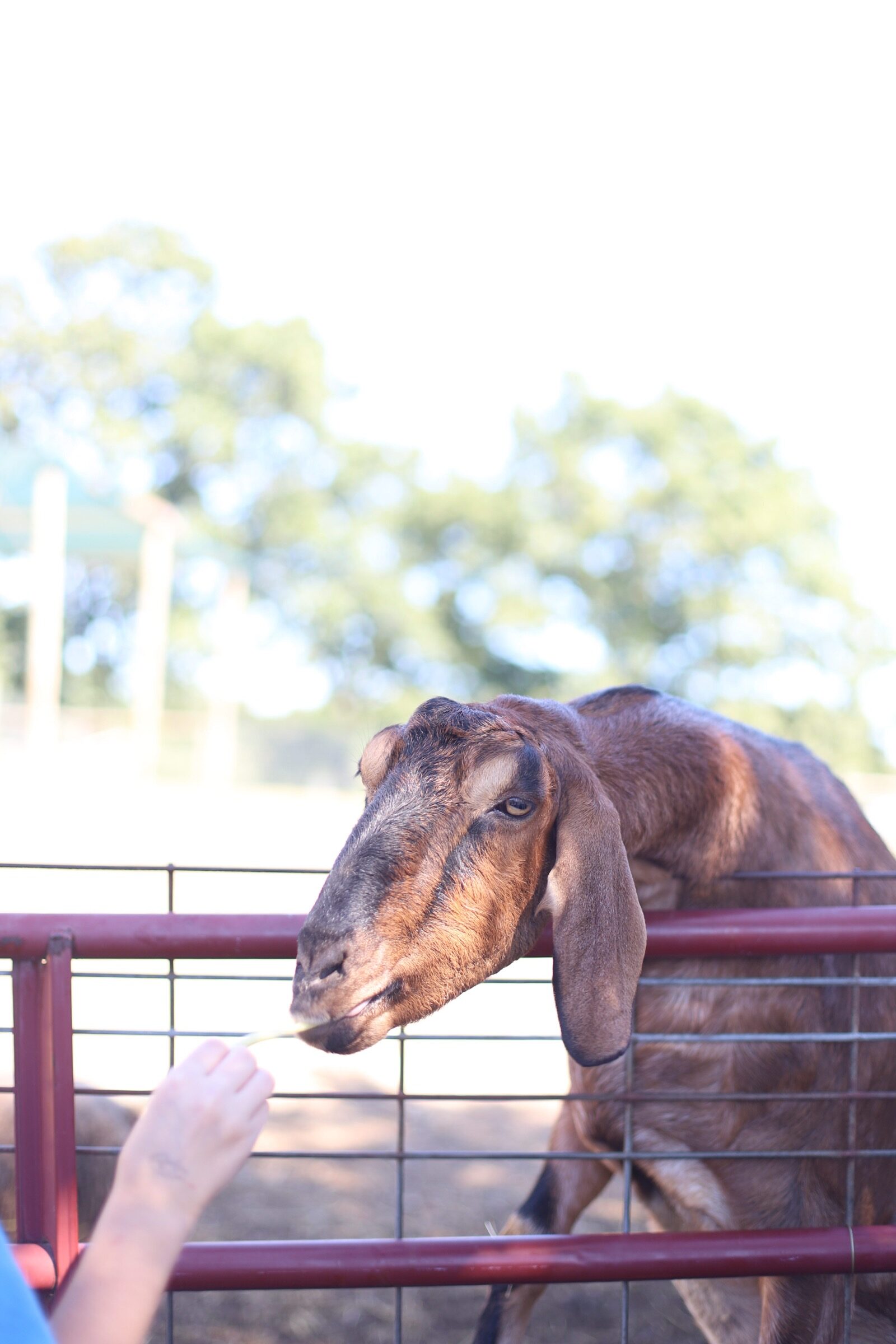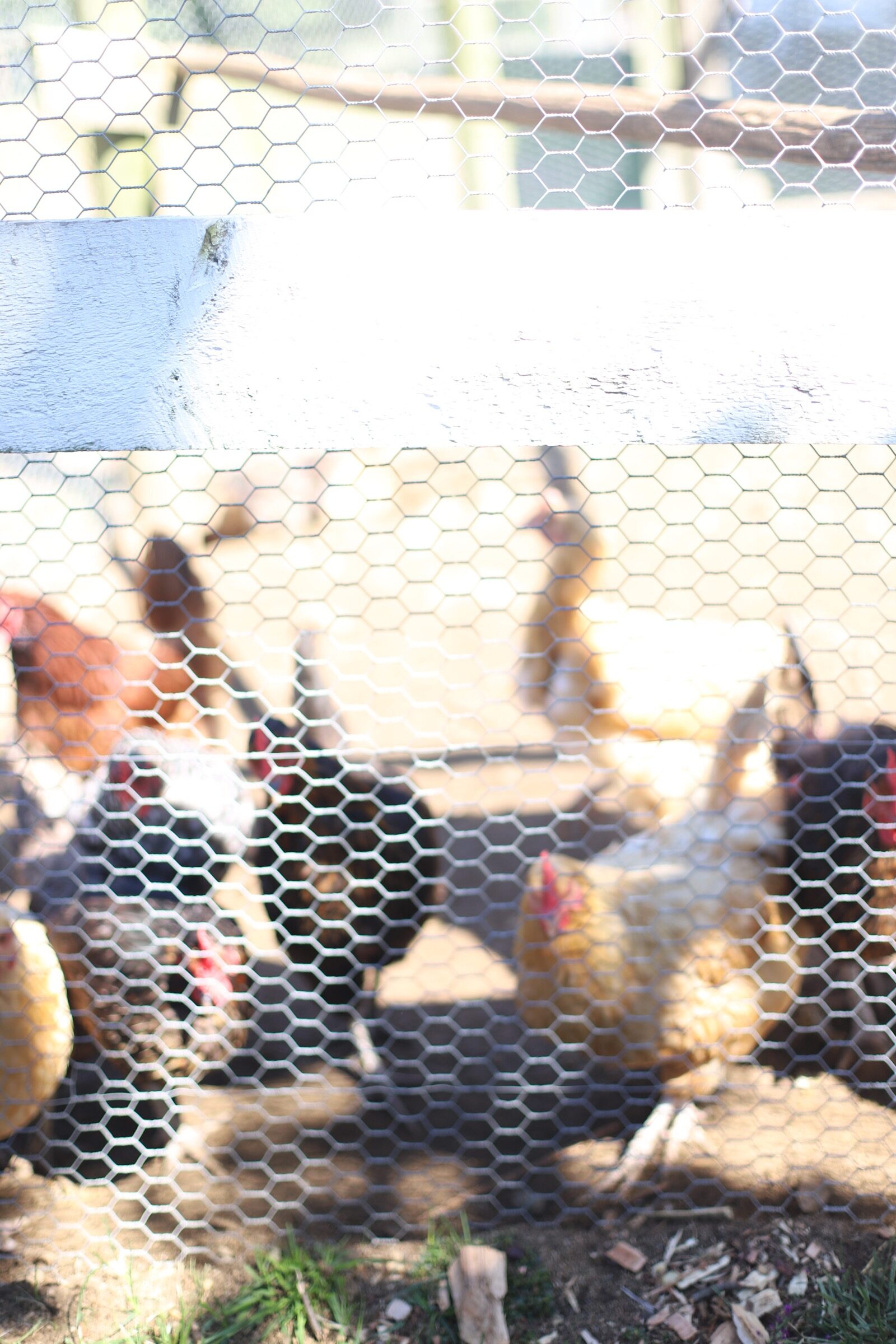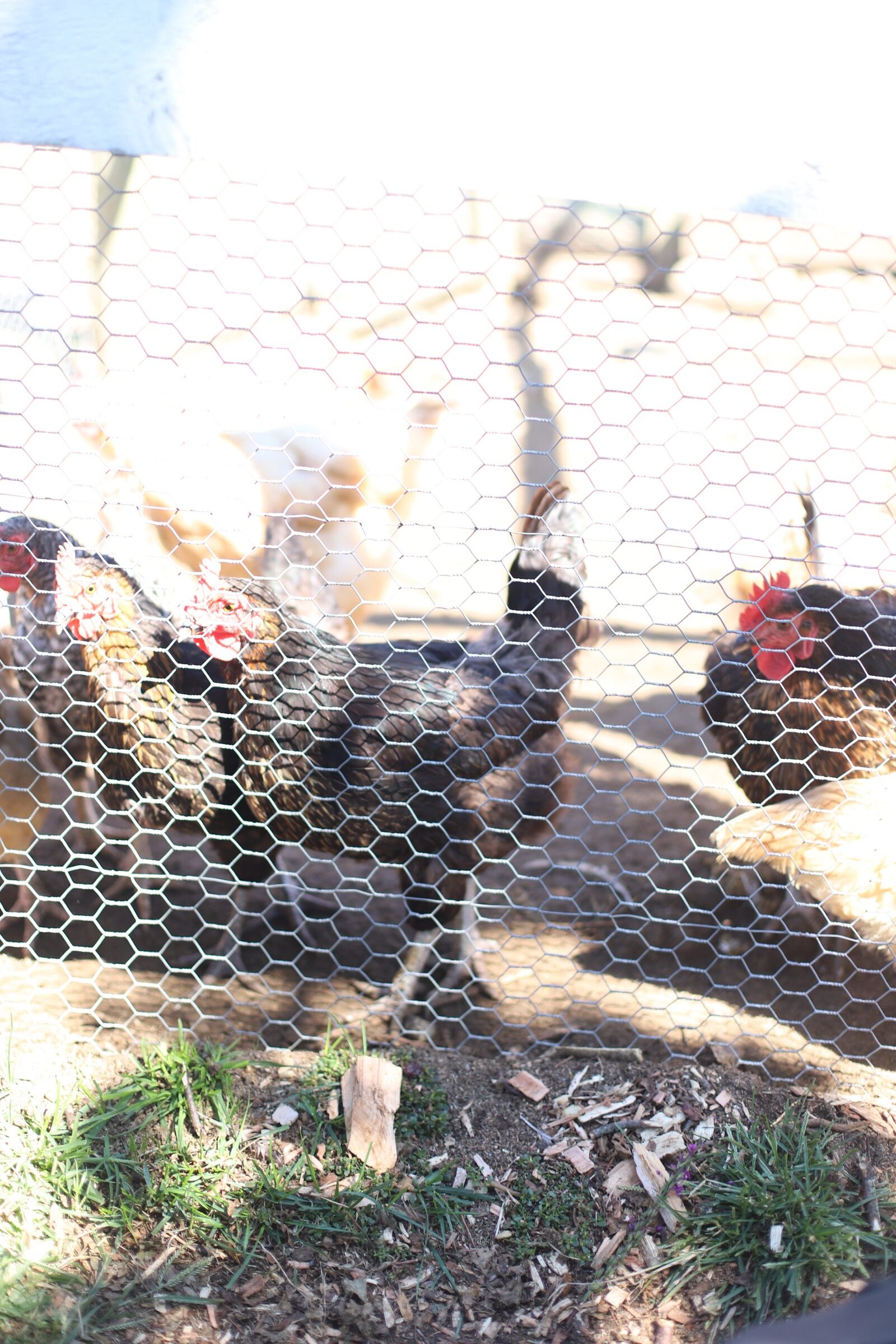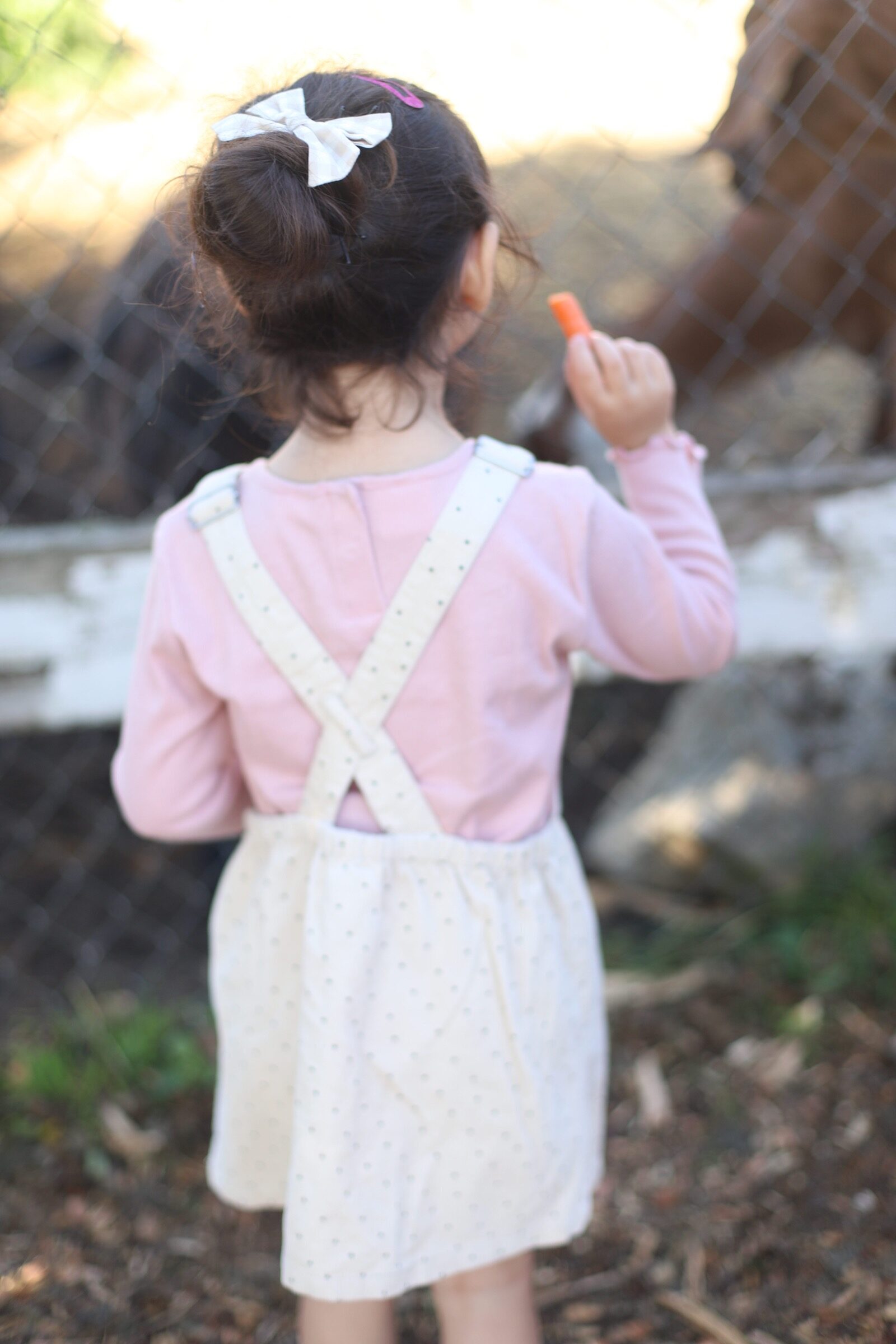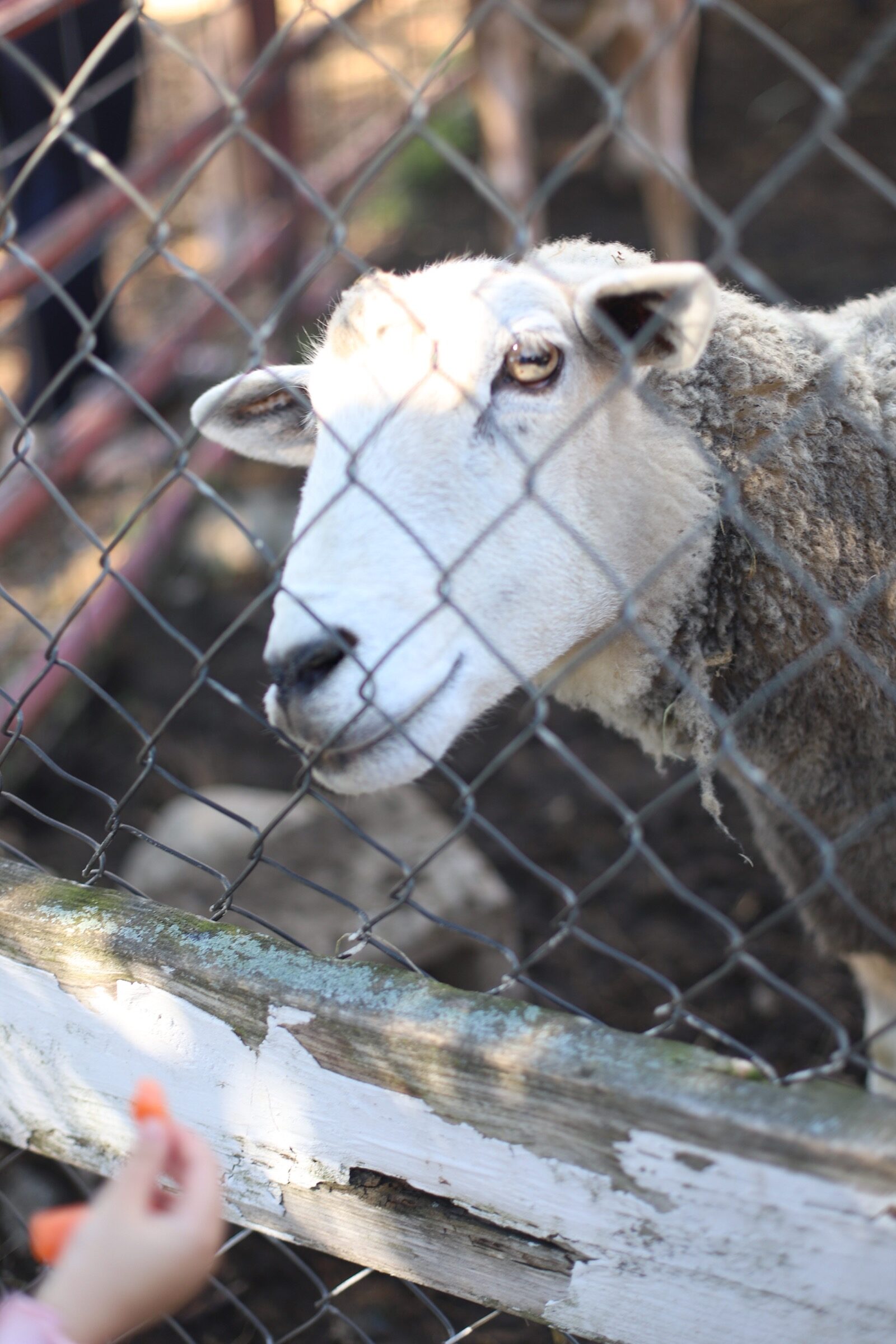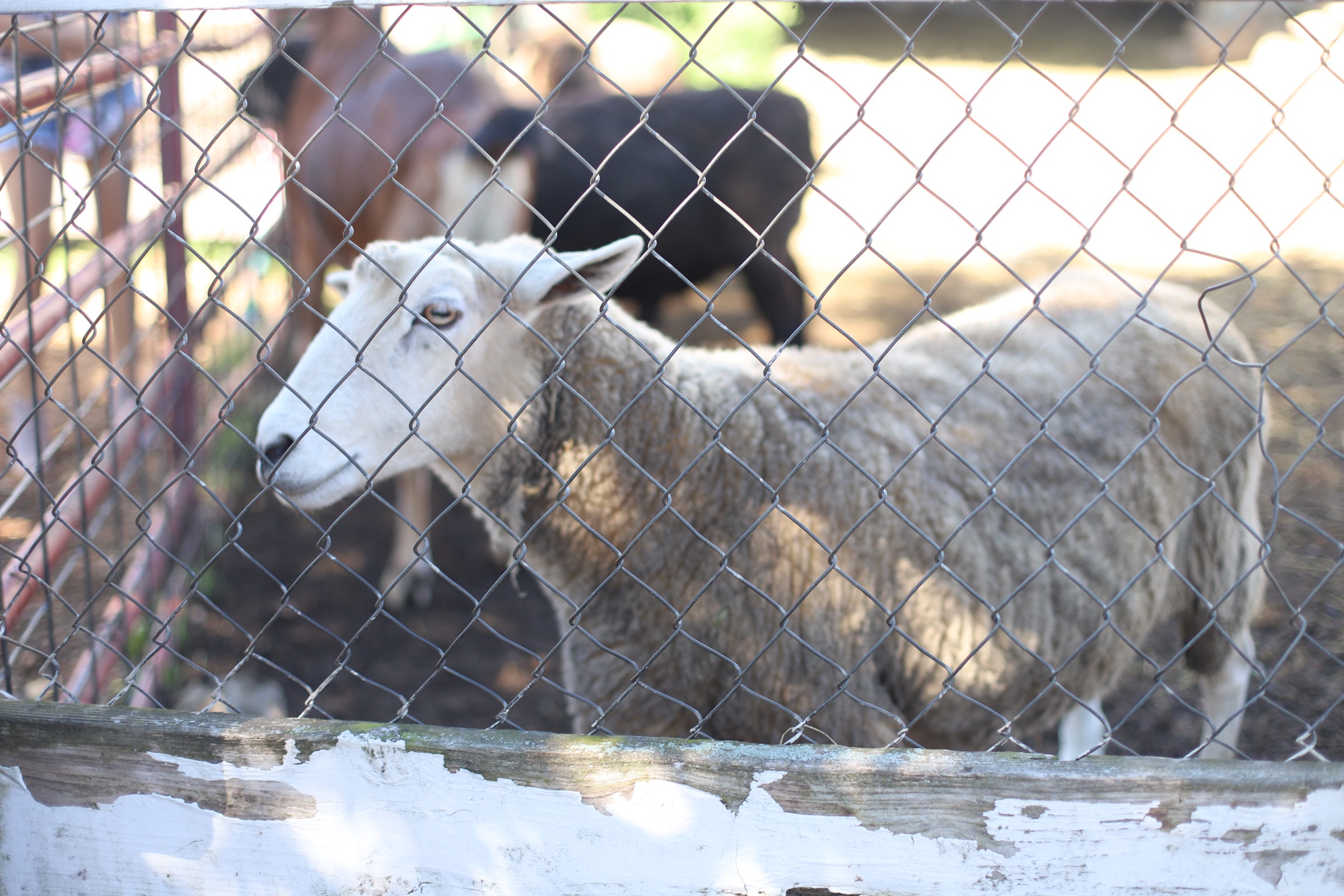 Finally, we wound up at the indoor/outdoor store. We picked up a few pumpkins, apple cider donuts, and an apple crisp. We also picked some mulling spices and a chicken pot pie to bake at home.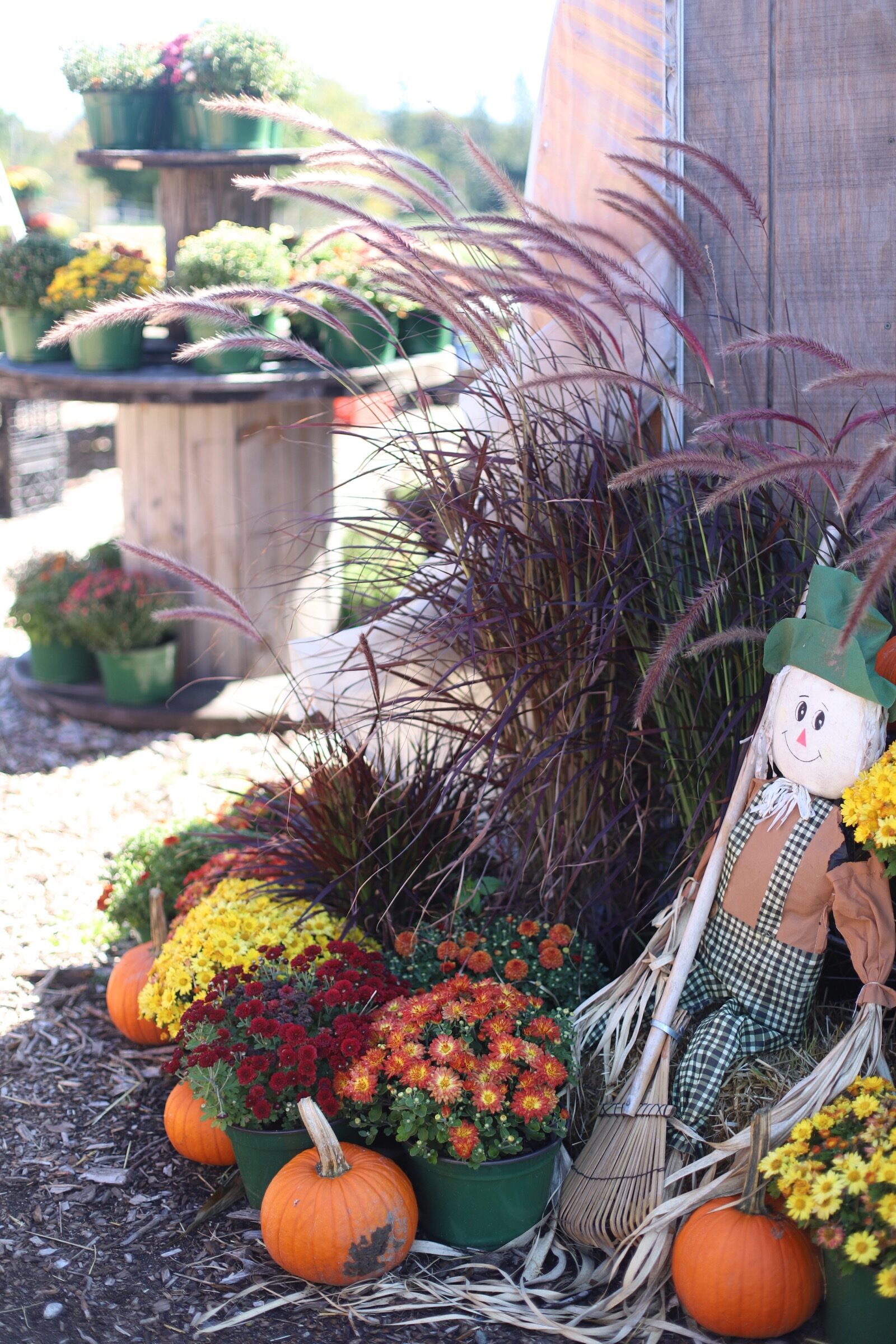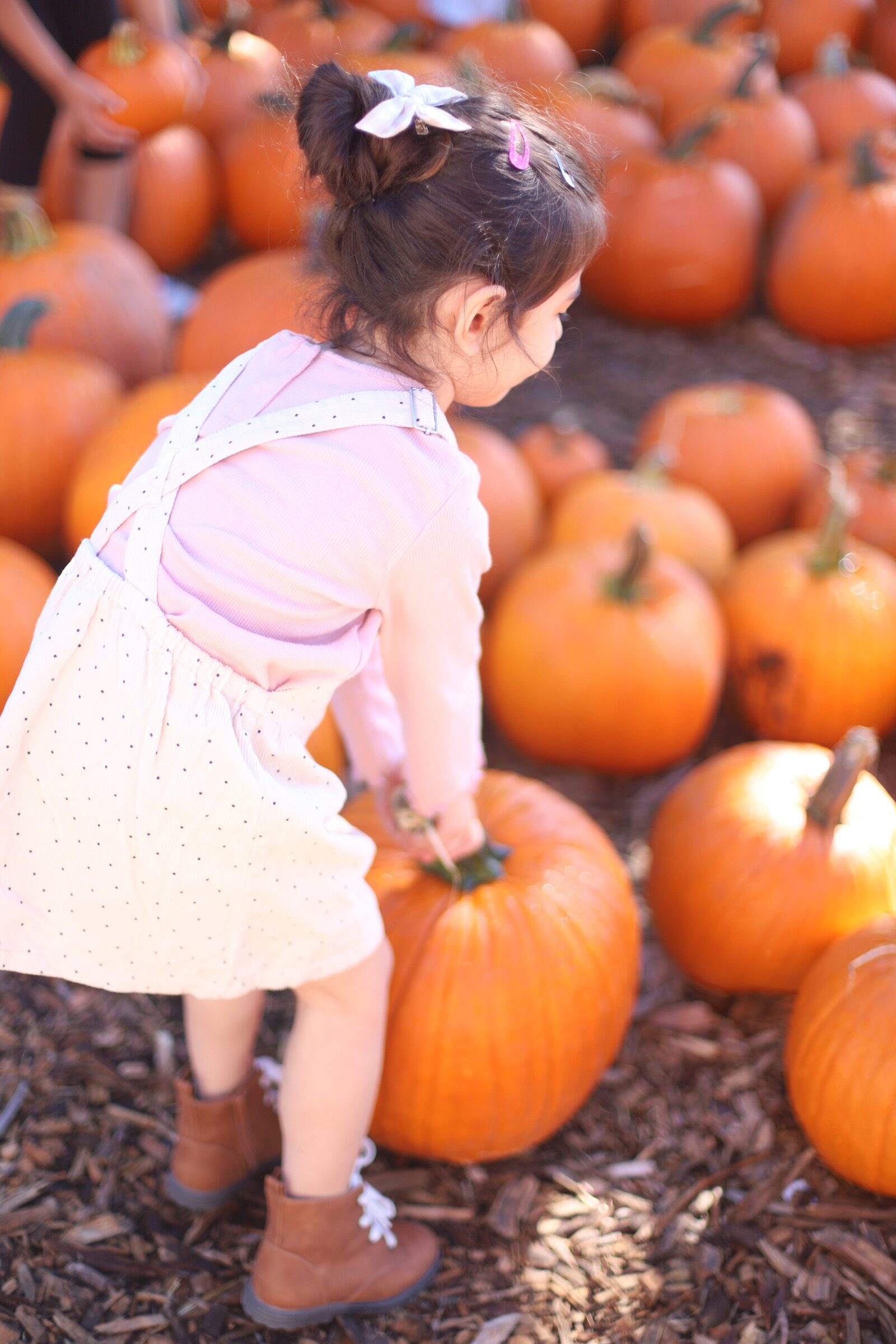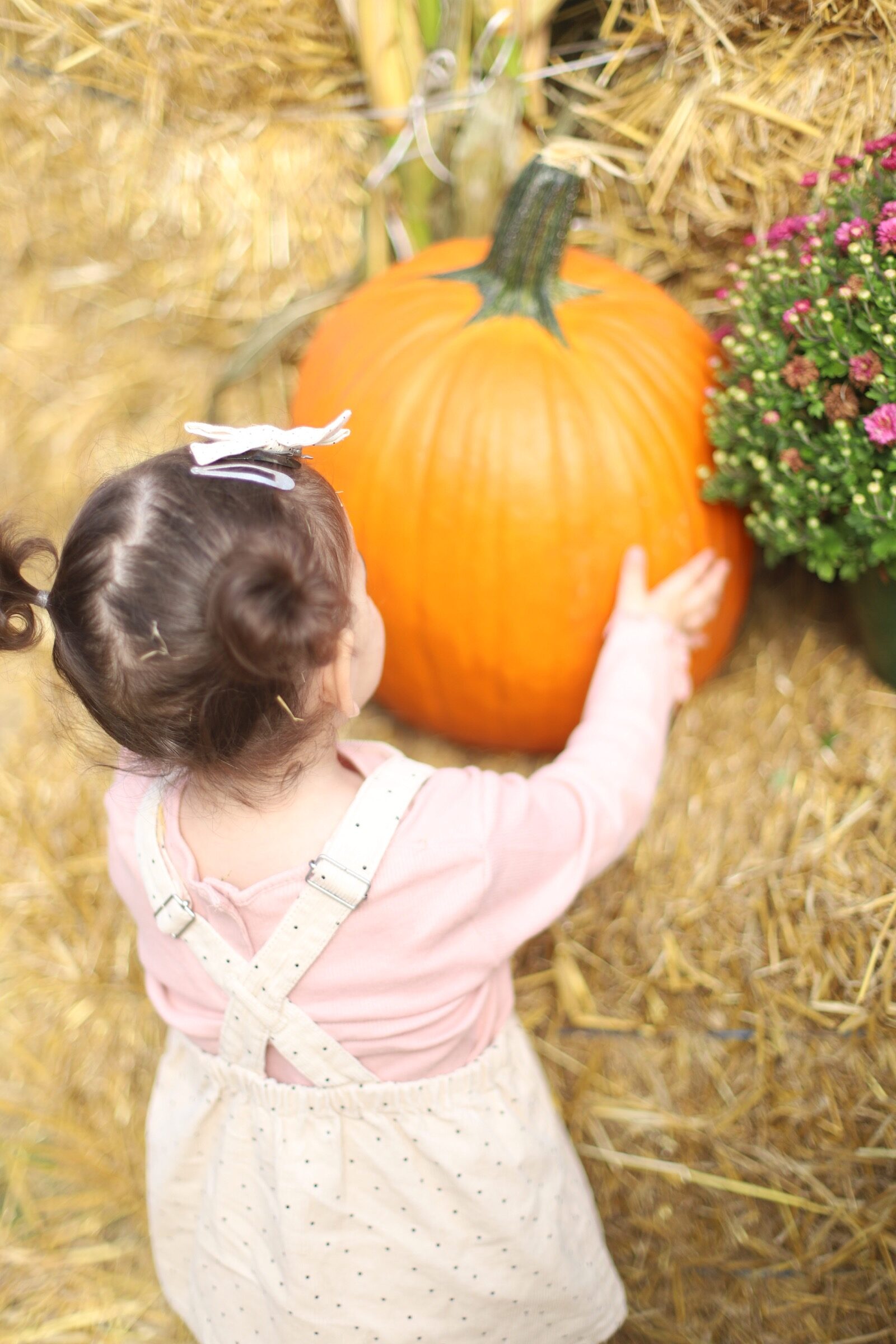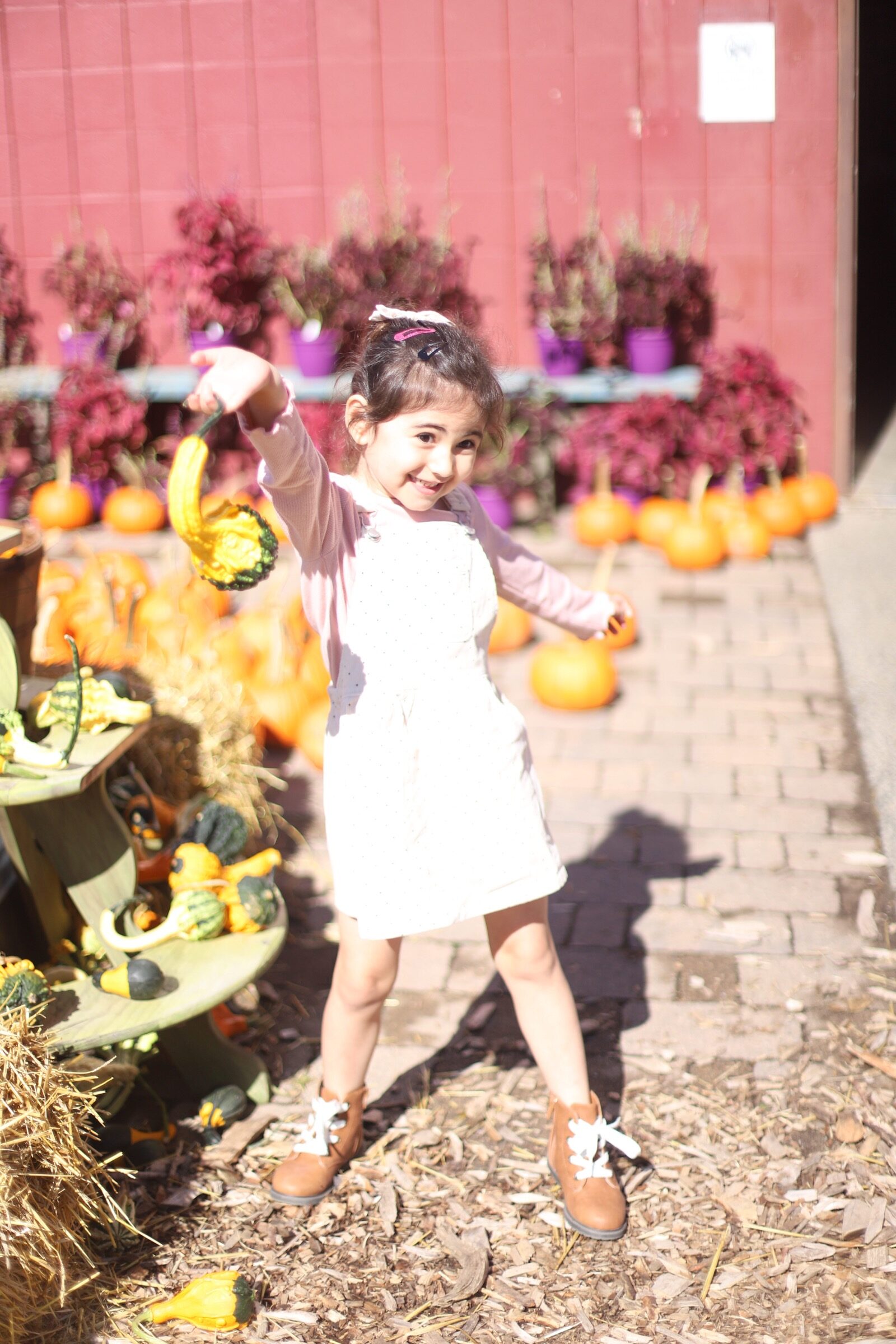 The girls were VERY excited to pick pumpkins at the end of our morning.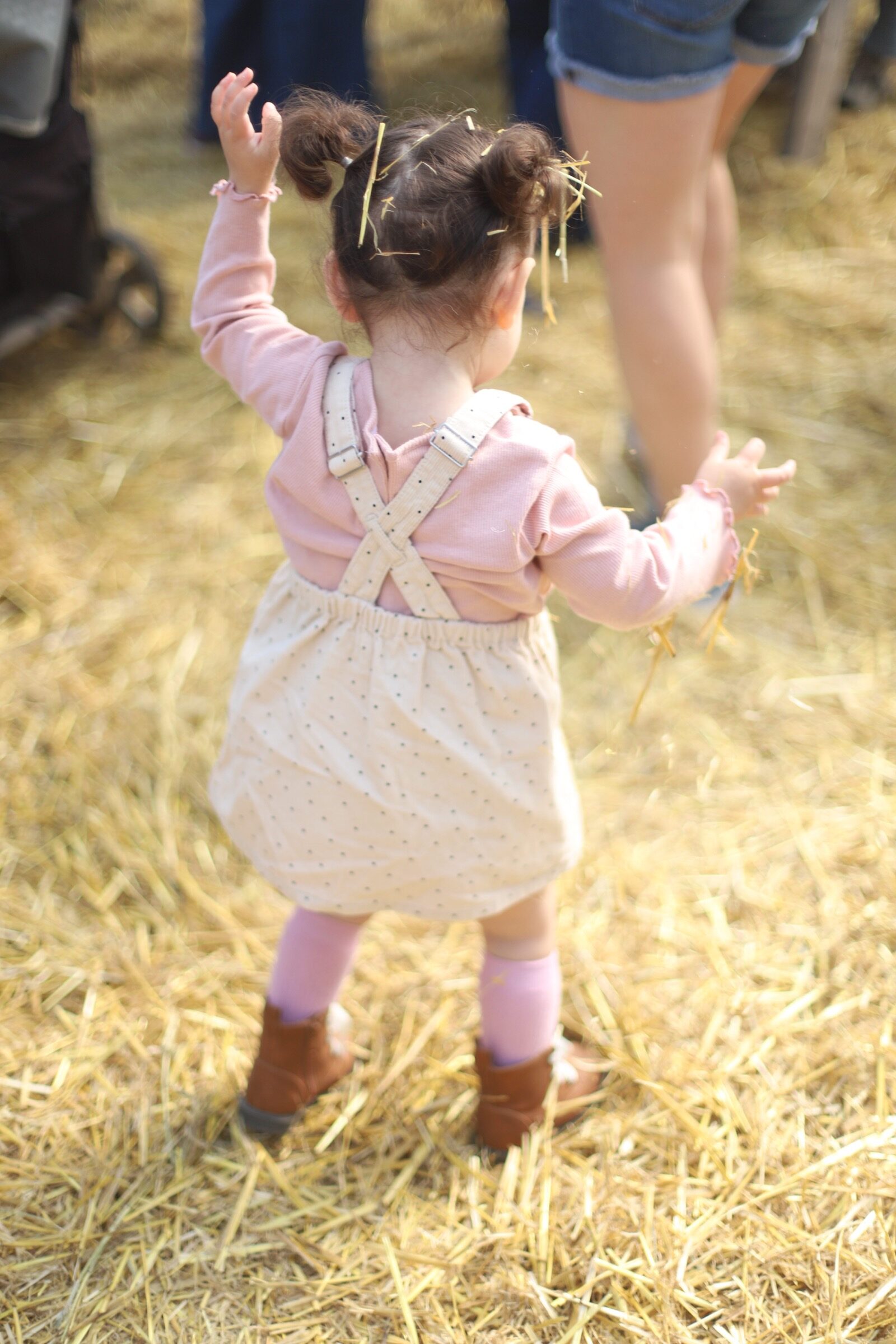 All in all, it was the perfect morning for our first apple orchard trip and I already have plans to visit more local New England orchards.
How about you? Does your family go apple picking in the fall? Any other fall bucket list items?
SHOP OUR NEW ENGLAND APPLE ORCHARD VISIT POST | CLICK LEFT & RIGHT ARROWS TO EXPLORE
READ MORE ABOUT OUR LIFE WITH TWO LITTLE ONES HERE.