This post contains affiliate links, which means that if you click on one of the product links, I'll receive a small commission. Thank you so much for clicking through and helping to support this little blog business of mine! Read more about our site, privacy, and disclosure policies here.
Candied cinnamon-roasted almonds are my holiday season go-to, and I figured it was about time I shared the easy, but amazing, recipe. Looking for the perfect snack to serve before Thanksgiving or your next Holiday dinner? Need a simple homemade gift that you can make in big batches and gift to all of your friends and family for the Holidays? I'm teaching you how to make candied cinnamon-roasted almonds that you'll fall head-over-heels in love with. Truly, they're that good.
These candied cinnamon-roasted almonds taste JUST like the kind you get from a cart on the boardwalk, at a fair, or on the streets of New York City, but you can make these right in your own kitchen. You can also easily throw these together these using pecans or walnuts instead. I'm a big fan of candied cinnamon-roasted pecans; they taste incredible.
The only real problem with these candied almonds is trying to convince yourself to stop snacking on them as you're packing them up.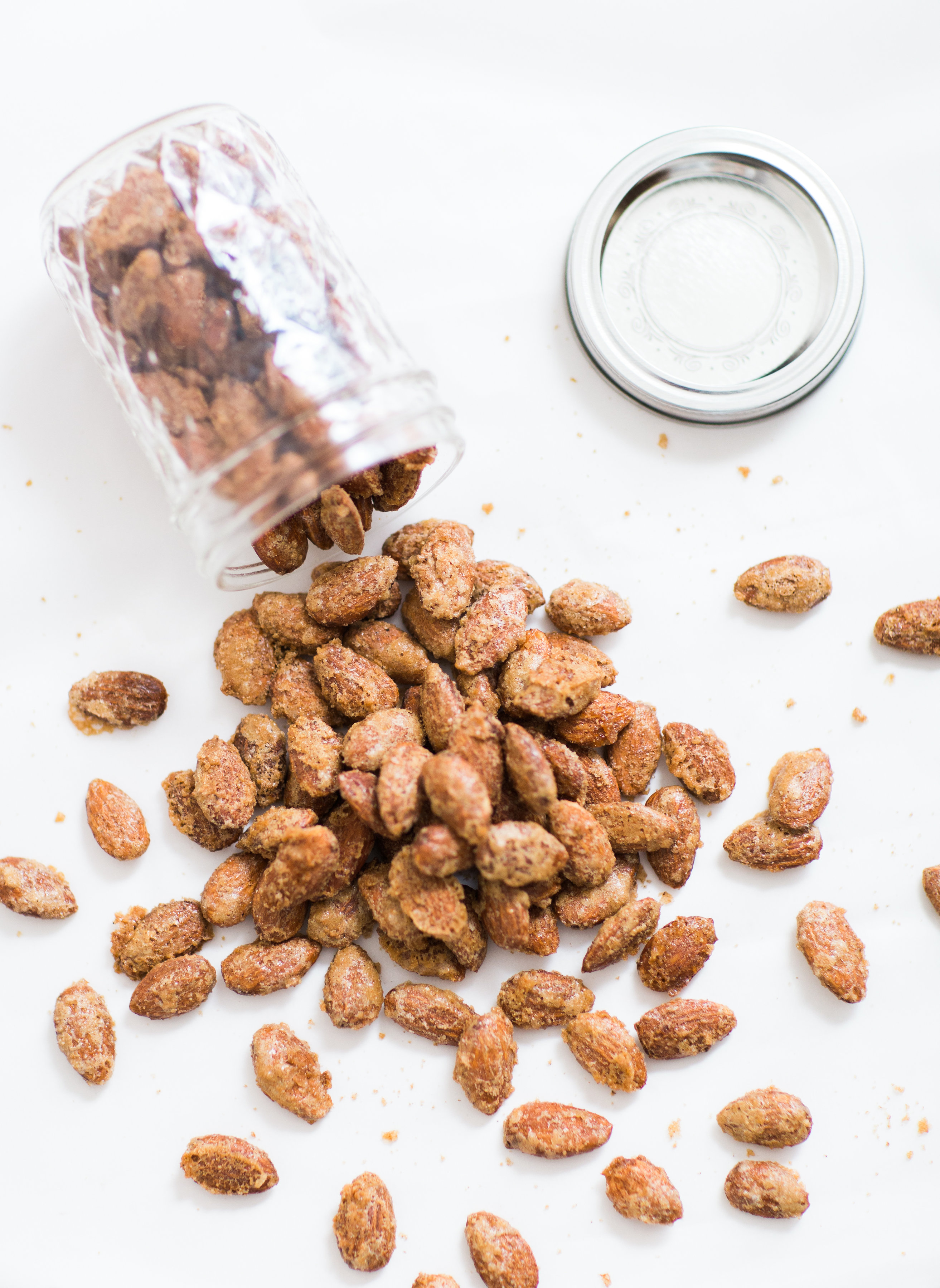 This year, we're making big batches of these candied cinnamon-roasted almonds and pecans and packing them up in jelly jars, topped with a sweet holiday tag. Simple and adorable. And let me tell you, just about everyone loves getting a jar of these.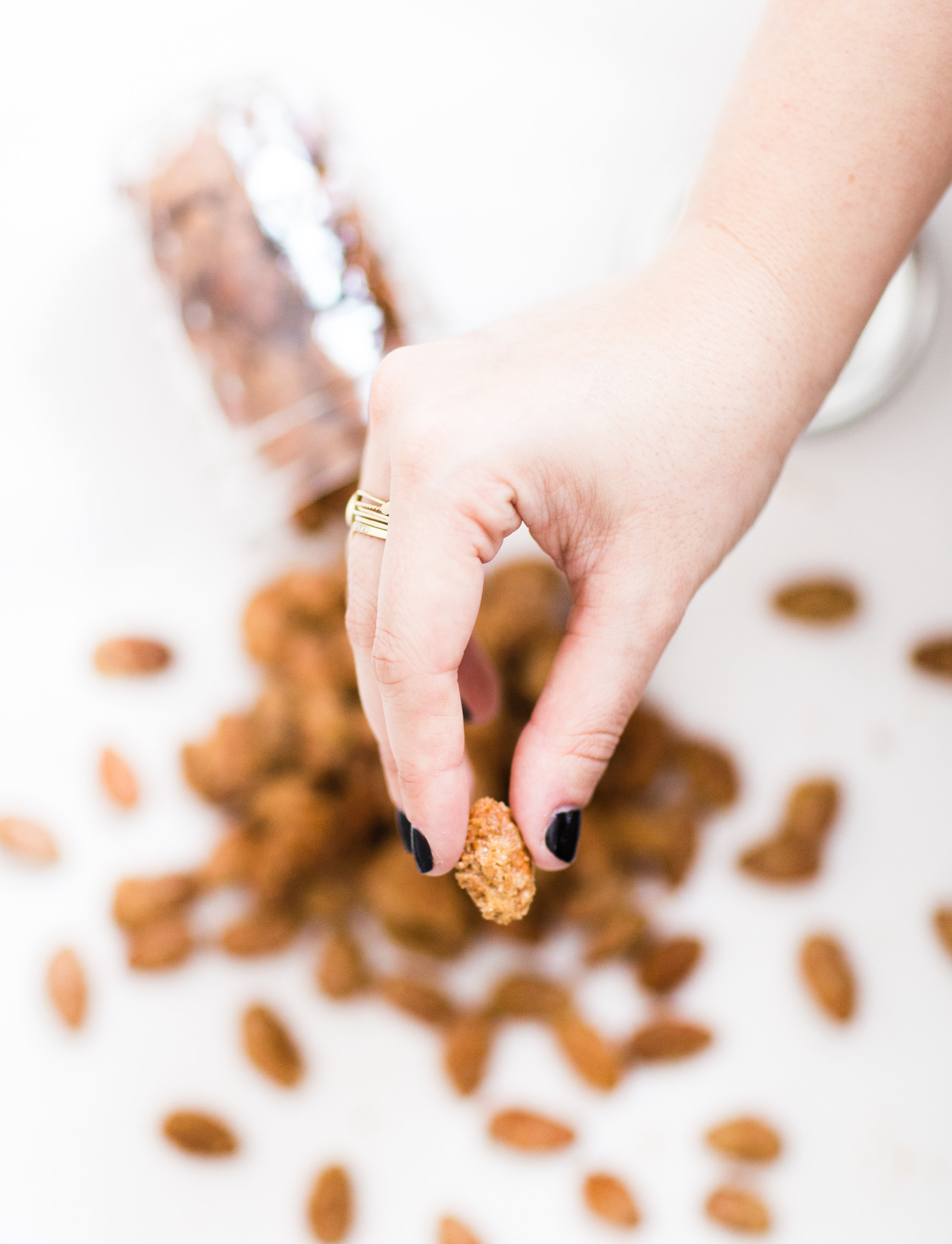 INGREDIENTS
1 egg white
1 teaspoon cold water
3 cups whole unsalted almonds
1/4 cup white sugar and 1/4 cup brown sugar (or 1/2 cup white sugar)
1/4 teaspoon salt
1/2 teaspoon ground cinnamon
1/4 teaspoon nutmeg (optional)
DIRECTIONS
Preheat oven to 250 degrees F (120 degrees C). Line a baking sheet/pan with parchment paper.
Lightly beat the egg white; add water, and beat until frothy but not stiff. Add the nuts, and stir until well coated.
Mix the sugar, salt, cinnamon, and nutmeg (optional), and toss with the nuts to coat. Spread nut mixture evenly onto the prepared pan.
Bake for 1 hour in the preheated oven, stirring occasionally, until golden. Allow to cool, then store nuts in airtight containers or jelly jars.
Recipe adapted via All Recipes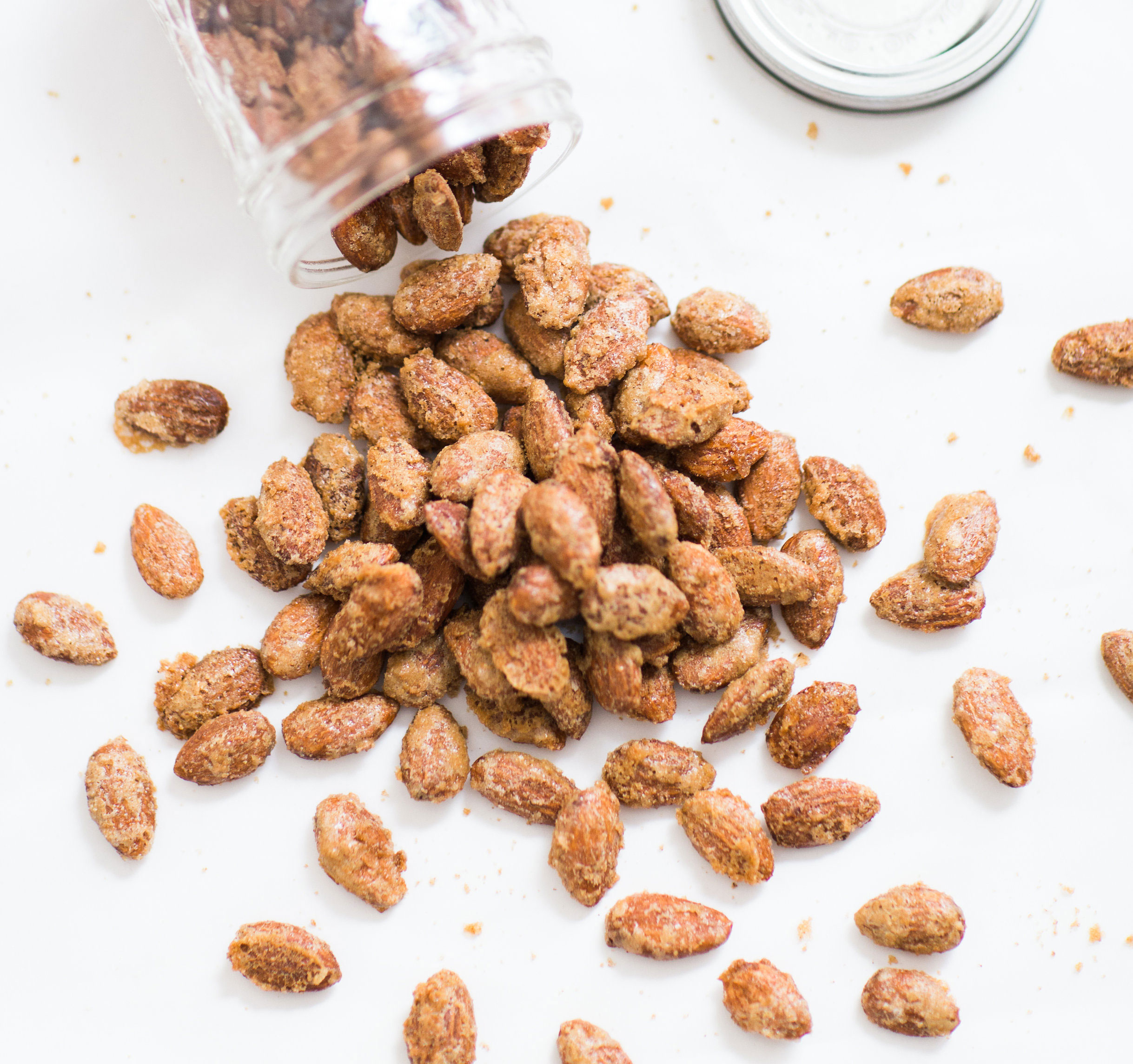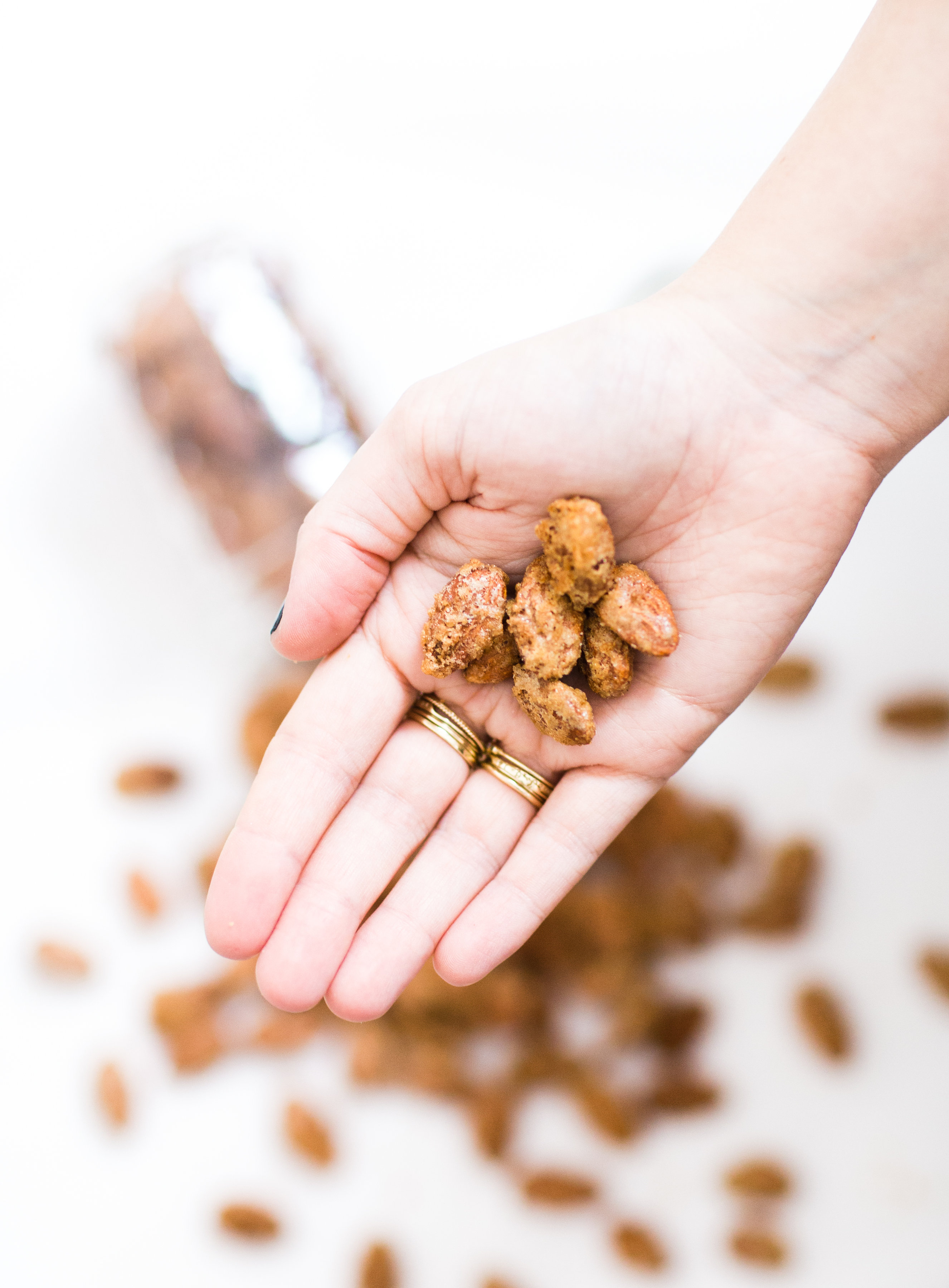 If you make your own candied cinnamon-roasted nuts, be sure to let me know in the comments or tag me in your creations (@glitterinclexi) when you share to social media!
Photos by Annie Watts Photography