Welcome to Glitter, Inc. We're so glad you're here!
Founded in 2010, Glitter, Inc. is a lifestyle and entertaining blog filled to the brim with fashion and beauty, home décor and DIY's, recipes, family adventures, travel, and plenty of parties along the way. Plus a dash of confetti. The goal: to find the beautiful in the every day.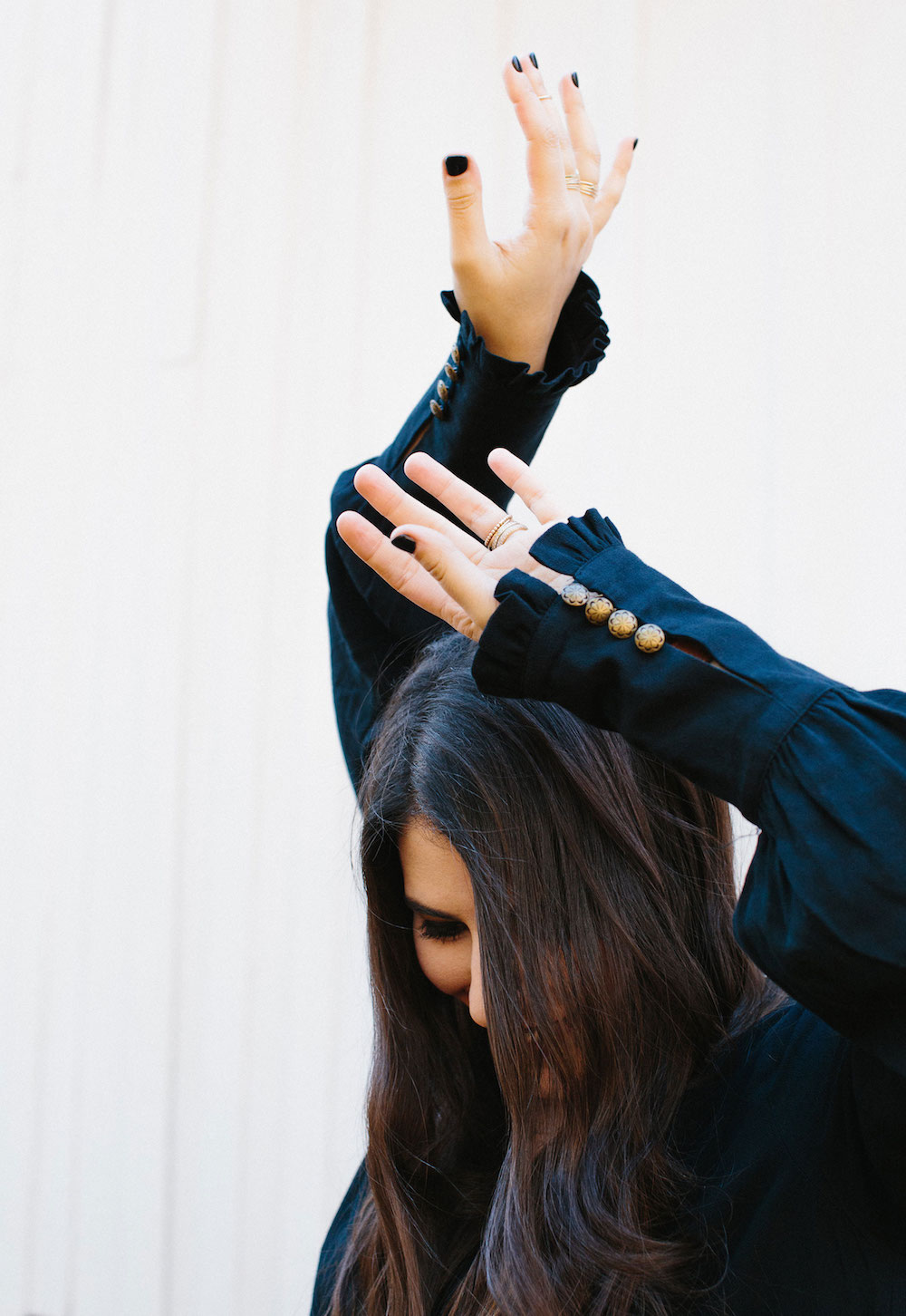 Meet Lexi
As for me: Hi, I'm Lexi! It's so nice to "meet" you.
I'm a sometimes lawyer turned full-time blogger. We've moved around quite a bit for my husband's medical journey; we're from Miami (high school sweethearts!), lived in Durham, North Carolina for four years during residency, and most recently, we've called Boston home.
I pride myself on being tacky and pray the paragraphs I scribble on the back of napkins will morph into a bestselling novel (or series … I wouldn't complain.) I like to pretend I'm Martha Stewart every now and then, I wear too much black, love all things over-the-top, books and glitter make me weak in the knees, and I'm married to the love of my life … and miss wedding planning all of the time. Five years ago, we welcomed our first little girl, Scarlett, into the mix (the announcement, right this way!) and in late 2017, we had our second sweet baby girl, Emmeline (the cute gender reveal announcement, here, followed by her birth announcement.) In case you're curious, I also shared a post on being a mom to two little girls; plus you can head to our Family, Baby, and Kids page to read all of my favorite kid-related posts, mama advice, and plenty of awesome baby product reviews. I post everything and anything I fall in love with, from gorgeous clothes to impractical shoes, interior design, travel, weddings and events, DIY projects, recipes, even the big scary future. I also tell it with humor, warmth, and plenty of silly stories along the way. Because life is messy. And so is cookie dough.
I began Glitter, Inc. as a creative outlet while pursuing my legal career. I never dreamed this little site of mine could turn into a full-blown business, but I am so happy that it did. Today, I get to style for and work with brands I've always adored, write for readers I've come to call friends, and help other bloggers and small business owners pursue their own creative dreams. I also get to chat with other moms on their own creative journey each and every day through our private Facebook group; a.k.a., our cool moms club, GLITTER MOMS. (You can read more about why I started the group as an extension of Glitter, Inc. here.) Running Glitter, Inc. is a dream come true, and I feel so lucky to be able to do this all while growing our beautiful family.
I've worked with brands including Target, The Gap, T.J. Maxx, Nordstrom, Lowe's, Pampers, Frito-Lay, Michaels, Sony, Philips, AllModern, Hallmark, Dove, Shopbop, Proactiv, Kohl's, Levi's, FarFetch, Lulus, Intel, Dole, Rembrandt, and many more. I've written for The Huffington Post, PopSugar, Brit + Co., and more. I've also been an Old Navy Brand Ambassador and the Rimmel London Blogger. I'm one of the Better Homes & Gardens Insiders and I was also chosen by Lucky Magazine to be a part of the Lucky Style Collective – a group of roughly 100 fashion bloggers comprised of Lucky's favorite voices from fashion blogs, beauty blogs, style blogs, really—any blogs.
I decided to launch a consulting aspect to Glitter, Inc. because, after years as a lawyer, and years as a blogger, I've learned the ins and outs of blogging, monetizing, sponsorships, negotiating, contracts … the list goes on and on. Plus, in balancing the two, I've learned to strike the (mostly) perfect equilibrium between business and creative.
If you haven't already, sign up for the Glitter, Inc. Newsletter to get a confetti-filled dose of inspiration, plus plenty of fun behind-the-scenes, right to your inbox!
You can always find more loveliness on the Glitter, Inc. Pinterest and by following along on Twitter, Facebook and Instagram, and be on the look-out for the latest behind the scenes peeks at upcoming features and our family adventures on my Insta Stories.
Featured on:
STYLEMEPRETTY
KARA'S PARTY IDEAS
POPSUGAR
Tropicana
AOL
INSPIRED BY THIS
CATCH MY PARTY
BRIT + CO
CAREER CONTESSA
BRIDAL MUSINGS
HUFFINGTON POST
TASTE OF HOME
SOUTHERN LIVING
RUFFLED BLOG
THE EVERYMOM
SNACKING WITH DEL MONTE