This post contains affiliate links, which means that if you click on one of the product links, I'll receive a small commission. Thank you so much for clicking through and helping to support this little blog business of mine! Read more about our site, privacy, and disclosure policies here.
Looking for a little inspiration to kick your Summer bucket list into high gear? I'm sharing the 20 things topping our Summer to do list, and I'm hoping it inspires you and your family to make the most of the sunshine this season!
We're officially New England residents (read more about our big move to Boston here) and let me tell you, I have ALL of the coastal summer plans on my summer bucket list! I'm actually just worried we won't have enough summer weekends to visit the dozens of amazing spots I'm dying to check out.
I'll admit, when we first decided to hold off on summer camp for the girls this summer, being in a new city where I didn't know a soul and didn't have the first idea about where to go and what to do, I felt a bit panicked. Even now, staring out at the empty dates on the calendar, I still worry that I won't be able to entertain the kids all day, every day, especially while running my own business from home; but truthfully, we've only been here a week, and already, I can't believe how much both Cambridge and Boston have to offer.
So this year's summer bucket list is as much a list of fun ideas and inspiration for your own families, as it is for our own family in our brand new city!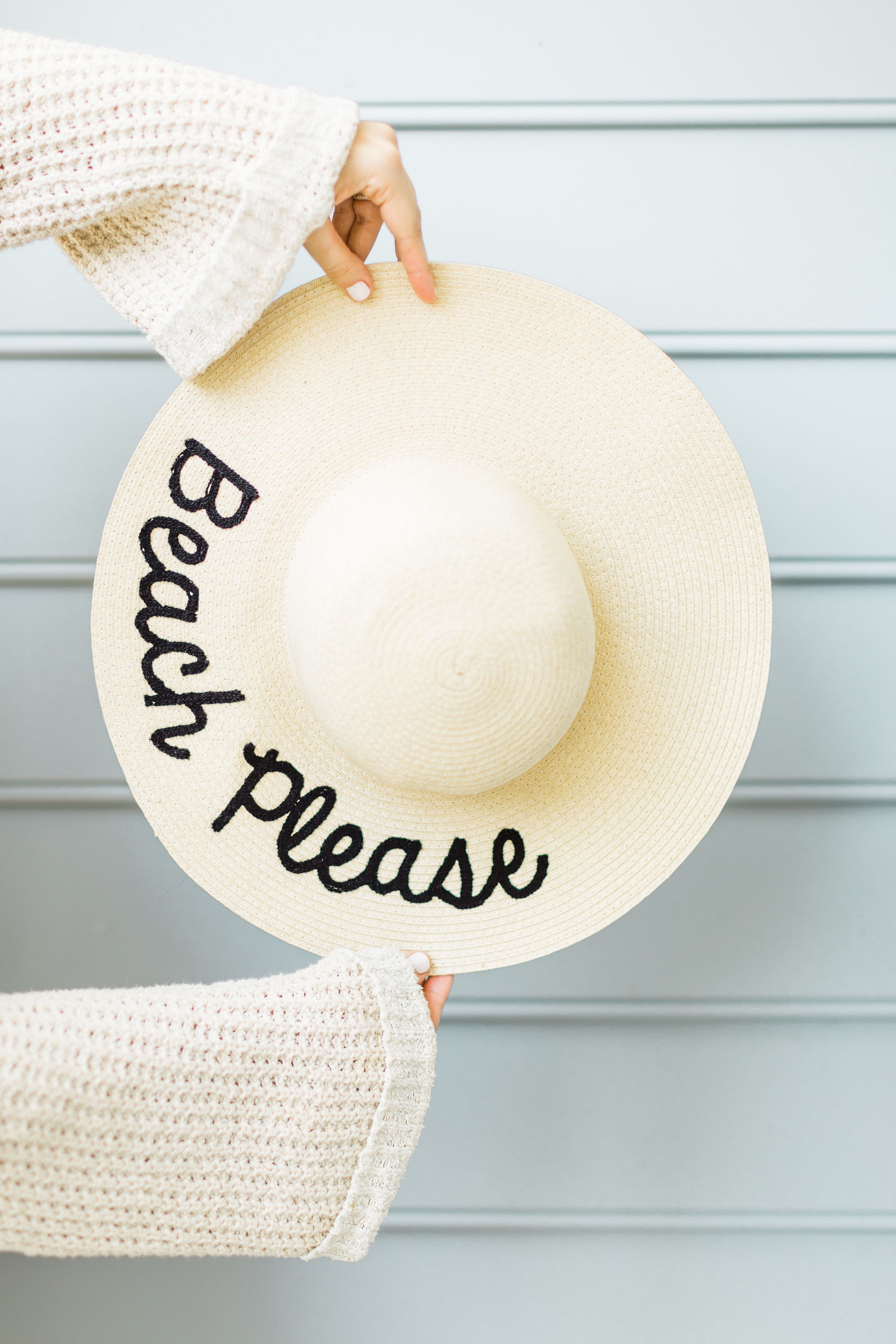 20 Family Fun Things to Do This Summer; a.k.a., Our Summer Bucket List
1 – Go to one of the many outdoor movie screenings in our town.
Every summer, several places in our area screen movies outside, and I love the idea of bringing a picnic blanket and enjoying a fun family movie night. Bonus: most have food trucks, so I don't even have to stress about what to do for dinner that night.
2 – Update our living areas for the warm summer season.
Admittedly, a big part of this for us will just be unpacking and styling our new, much smaller space fo that it really feels like home. It's also been a lot of fun letting the girls have input on their rooms, where to put things, how to style them, plus buying a few new cute accessories to really make the spaces theirs.
As for the "grownup" rooms, I can't wait to break out all of our neutral throw pillows, and I plan on adding more greenery to our living room. (This image is giving me so much inspiration!)
3 – Bake with all of the fresh summer fruit.
I LOVE fruit-forward desserts, and I have a list of fruit-packed desserts on this blog to prove it. Fruit crisps (or crumbles) are a staple in our summer kitchen. We'll also definitely be re-making this incredible peach cake, this easy strawberry sheet cake that kids love, these super simple 10-minute peach dumplings, strawberry quick bread with strawberry glaze, blueberry lavender streusel muffins, this truly delicious peach cobbler, simple strawberry crostata, …; and though it's not technically "baking," these salted dark chocolate dipped watermelon slices were a fan-favorite. This summer, I already have a few new fruity recipes in the pipeline, so stay tuned.
4 – Scour newspapers and local Facebook groups for awesome vintage markets, flea markets, and yard sales.
If you've been following Glitter, Inc. for a while now, you'll know my love for vintage and one-of-a-kind home décor runs strong.
Now that we've moved to the Boston area, I am SO excited about all of the great local vintage markets. I already have big plans to check out these local Boston and Cambridge markets, and these flea markets throughout Massachusetts.
5 – Take Advantage of Local Summer Museum Deals.
Do a quick search of museum deals and discounts in your local town or city and odds are, you'll find tons of great deals – and even free days – at museums this summer. I already have a list of free days going, and I think it will be the perfect way to check out all of the incredible museums around Boston and Cambridge.
6 – Take Advantage of Everything the Local Universities and Schools Have to Offer.
Just like local summer museum deals (above), if you live near a university or college, they probably have pretty awesome summer programming as well. (Also, check out your local parks – they often have free summer events too!)
7 – Play in the water … and just get outside more in general.
I always forget how house-bound you can feel on the coldest days of winter, so I want to soak up all of the sticky sunshine while we can. We're getting a new water table, trying our hand at water balloons, running through the sprinklers, and visiting all of the local splash pads too.
8 – Go to one of the many outdoor movie screenings in our town.
Several places in our new city screen movies outside, and I love the idea of bringing a picnic blanket and enjoying a fun family movie night. Especially here in New England, the summer evenings are actually still surprisingly cool. Perfect for a movie night. Bonus: most have food trucks, so I don't even have to stress about what to make and pack for dinner that night.
9 – Make a work of art with chalk on our driveway.
And photograph it, of course.
10 – Escape to the beach for a weekend.
In North Carolina, everyone flocks to the Outer Banks in the summer time, and I am SO looking forward to checking out all of the gorgeous beach towns in and around Boston now that we're here. (Seriously, spam me with your long weekend suggestions!!)
11 – Make homemade popsicles.
Excited to experiment with a bunch of yummy new flavors. Eating our popsicles on the front porch – also a great way to get outside more.
12 – Get crafting.
As you can probably tell, we're a big crafting family, and we all really love doing fun arts and crafts together. The kids always feel so accomplished and proud of their creations, and it's a really great way for us parents to get involved.
Some of our favorite crafts and kid-friendly activities include: this DIY kinetic sand dinosaur dig sensory bin, our favorite water beads and accessories, our ridiculously pretty DIY painted rocks, the original super easy 3-ingredient glitter slime, this DIY colorful scarf magic wipes box (perfect for babies), or these simple DIY snow globes!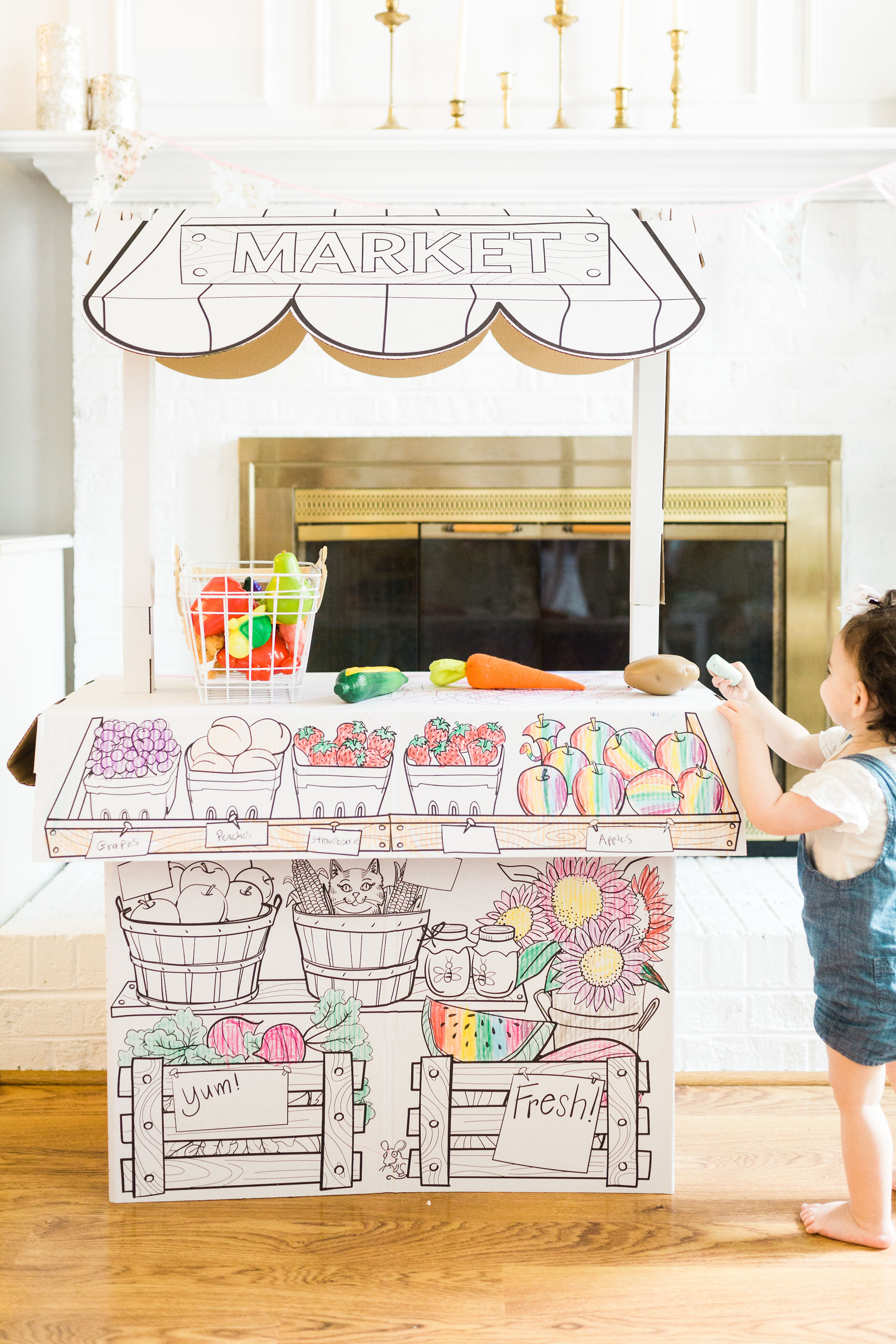 Stores like Target and Michaels also often have really great summer activities on sale. We got this cardboard market stand (and they also had a lemonade stand and rocket ship) on sale for around $12 at Michaels, and the girls spent weeks coloring it in with crayons, markers, and chalk, stamping it, putting stickers all over it – seriously, it was a big hit.
13 – Make s'mores.
Whether we roast s'mores over a campfire in the great outdoors, or have our own little indoor s'mores party (see how, here!), we LOVE any excuse to make sticky, gooey, delicious homemade s'mores.
14 – Check out local farmer's markets.
We LOVE going to farmer's markets. It's always fun to pick up our favorite in-season fruits and vegetables, and even better when the farmer's markets have food trucks so that we can make an easy meal of it!
15 – Pick fresh berries.
Do a bit of research and look for local blueberry and strawberry picking fields. Our kids are HUGE fans of picking their own fruit!
16 – Build a fort.
Whether it's out of cardboard boxes or sheets and pillows, try your hand at fort-building this summer. After that, watch a movie or eat a picnic dinner in your fort with the whole family.
17 – Go on a nature walk.
Bring a basket along, and go on a nature walk. Collect your favorite finds and then make a collage from objects you find along the way.
18 – Write and Illustrate a Book.
I keep saying to hubby that I really want to make a book with our oldest daughter, Scarlett. I used to love "writing" my own books and I'd love to pass on that fun to our girls. And did you know you can write and illustrate your own book and have it published into an actual hardcover book using IlluStory? There's even a Junior version!
19 – Plant a butterfly garden.
Our new home has garden beds out front and we've been promising the kids that we would plant flowers. Scarlett has big plans to choose flowers that butterflies love and to build a fairy "home" so that all of the butterflies and fairies will come to our garden.
20 – Take advantage of the library.
The past few months – with the exception of the last few weeks, since it's been ALL about the big move – I've been devouring books; at least one a week, sometimes more. I love reading, and every season I try to pick a few books as must-reads.
I'm a huge fan of the library and I'm so excited to get our girls into that love this summer. We're going to take the kids to get a library card, and our local libraries also have a great story time and activity schedule. Fun, free, and all about books = winning!
By the way, these are the books on my current reading list, plus, I shared three books I recently read and loved. Any suggestions? SIDE NOTE: with the relaunch of Glitter, Inc. I have an all new way to catalog all of the books I love. Have you checked out our BOOK CLUB? I think you're going to love it and I just updated it with a bunch of new books!
What's on your Summer to-do list? Do you make a bucket list or "to do" list for each new season?
SHOP THE SUMMER BUCKET LIST POST // CLICK LEFT & RIGHT ARROWS TO EXPLORE
If you loved this summer bucket list, you can see more of our life with two little ones here; and be sure to check out last year's summer bucket list for even more inspiration!
Photos by Annie Timmons Photography for Glitter, Inc.