This post contains affiliate links, which means that if you click on one of the product links, I'll receive a small commission. Thank you so much for clicking through and helping to support this little blog business of mine! Read more about our site, privacy, and disclosure policies here.
Looking for a book to read this spring? Here are 12 must-read books topping my reading wishlist, including several bestsellers and new releases that are getting rave reviews.
Spring is here, which means, it's time to start planning out all of the great books I plan to read this season! We're even taking a little "spring break" trip in April to apartment hunt in Boston (you can read more about our big upcoming move here) and see family in Maine for Passover; soooooo, I definitely want to pack away a few books to read while we're on vacation.
Since I have vacation on the brain, I'm rounding up a few juicy beach reads topping my reading wishlist, plus several other bestsellers and new releases that are already getting rave reviews.
IF YOU'RE NEW HERE AND WANT A GREAT BOOK RECOMMENDATION, CHECK OUT MY BOOK CLUB PAGE.
I update the BOOK CLUB page often, and include so many of the books I've read in the past few years. The best part is that you can filter and search by genre to find exactly what you're looking for. BOOK CLUB – a.k.a, #GlitterBookClub – has so many awesome recommendations. Everything from self-help to historical fiction to young adult to beach reads, even coffee table books and books to read to your kids. Seriously, I've got you covered!
YOU CAN ALSO SEE ALL OF MY PAST READING LIST RECOMMENDATIONS HERE.
Now let's jump right into this year's list of must-read books for spring, shall we?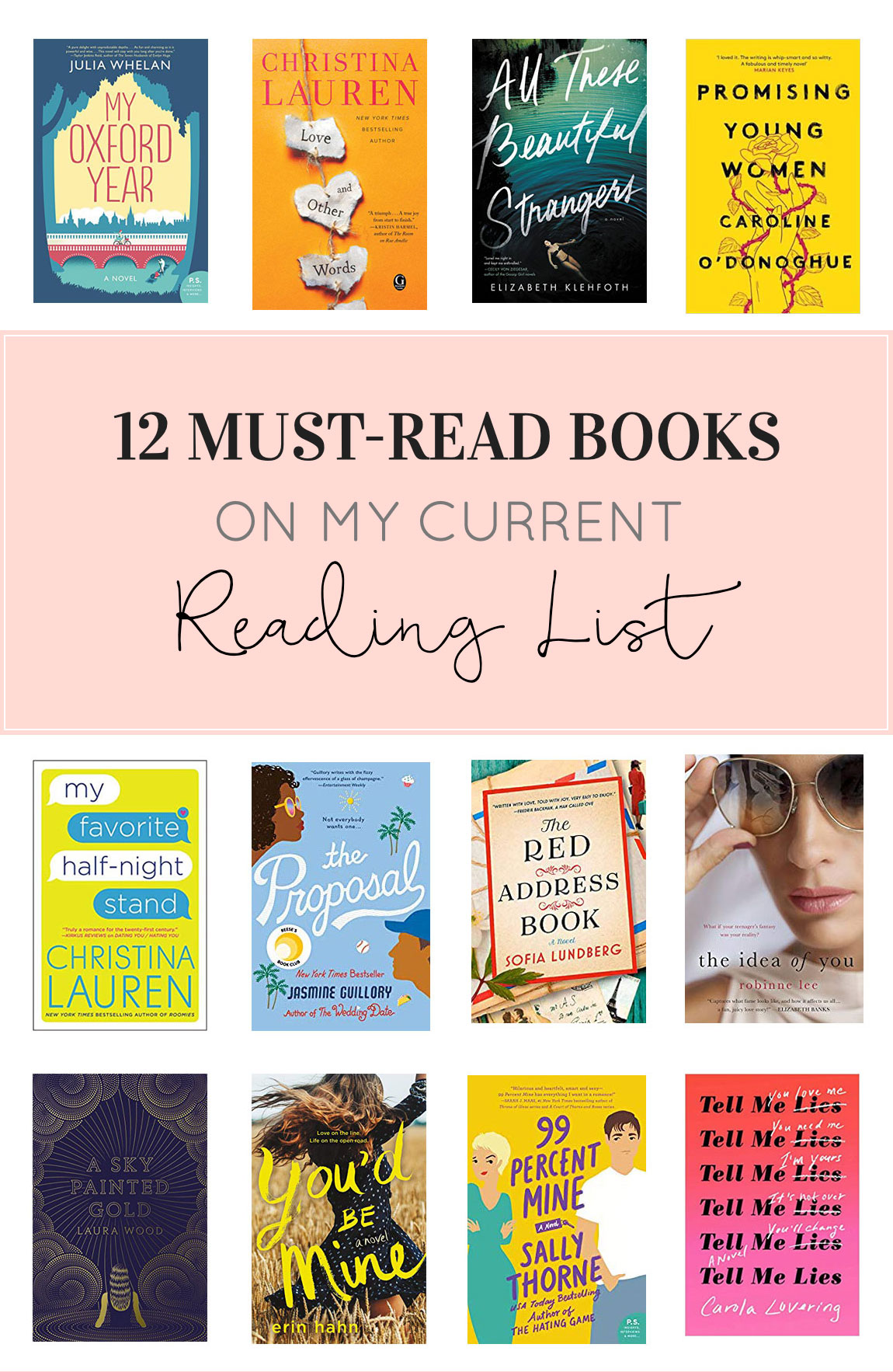 Spring Reading List: 12 Must-Read Books
These are 12 of the most highly recommended books I've had my eye on as of late, including a few awesome beach reads perfect for vacation, a few young adult novels that everyone is talking about, some books packed with a bit of thrill, and so much more, plus their respective summaries, plus my thoughts, and why I'm excited to read each one!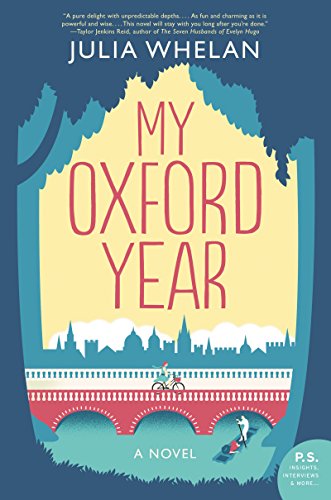 Set amidst the breathtaking beauty of Oxford, this sparkling debut novel tells the unforgettable story about a determined young woman eager to make her mark in the world and the handsome man who introduces her to an incredible love that will irrevocably alter her future. Perfect for fans of JoJo Moyes and Nicholas Sparks.
American Ella Durran has had the same plan for her life since she was thirteen:
Study at Oxford. At 24, she's finally made it to England on a Rhodes Scholarship when she's offered an unbelievable position in a rising political star's presidential campaign. With the promise that she'll work remotely and return to DC at the end of her Oxford year, she's free to enjoy her Once in a Lifetime Experience. That is until a smart-mouthed local who is too quick with his tongue and his car ruins her shirt and her first day.
When Ella discovers that her English literature course will be taught by none other than that same local, Jamie Davenport, she thinks for the first time that Oxford might not be all she's envisioned. But a late-night drink reveals a connection she wasn't anticipating finding and what begins as a casual fling soon develops into something much more when Ella learns Jamie has a life-changing secret.
Immediately, Ella is faced with a seemingly impossible decision: turn her back on the man she's falling in love with to follow her political dreams or be there for him during a trial neither are truly prepared for. As the end of her year in Oxford rapidly approaches, Ella must decide if the dreams she's always wanted are the same ones she's now yearning for.
Psst … This one's already being developed as a movie!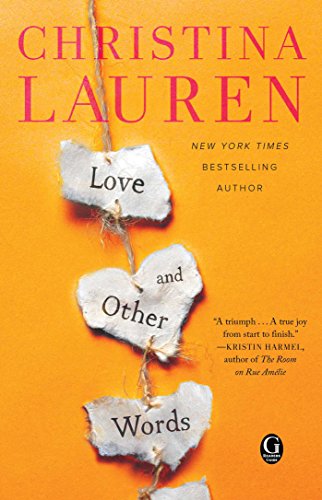 Macy Sorensen is settling into an ambitious if emotionally tepid routine: work hard as a new pediatrics resident, plan her wedding to an older, financially secure man, keep her head down and heart tucked away.
But when she runs into Elliot Petropoulos—the first and only love of her life—the careful bubble she's constructed begins to dissolve. Once upon a time, Elliot was Macy's entire world—growing from her gangly bookish friend into the man who coaxed her heart open again after the loss of her mother…only to break it on the very night he declared his love for her.
Told in alternating timelines between Then and Now, teenage Elliot and Macy grow from friends to much more—spending weekends and lazy summers together in a house outside of San Francisco devouring books, sharing favorite words, and talking through their growing pains and triumphs. As adults, they have become strangers to one another until their chance reunion. Although their memories are obscured by the agony of what happened that night so many years ago, Elliot will come to understand the truth behind Macy's decade-long silence, and will have to overcome the past and himself to revive her faith in the possibility of an all-consuming love.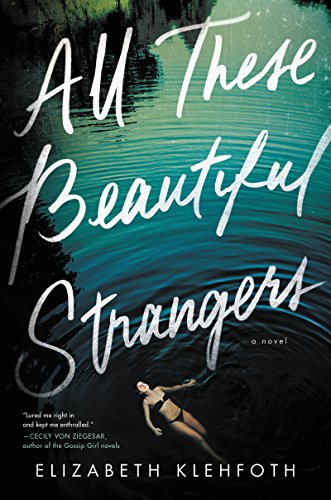 A young woman haunted by a family tragedy is caught up in a dangerous web of lies and deception involving a secret society in this highly charged, addictive psychological thriller that combines the dishy gamesmanship of Gossip Girl with the murky atmosphere of The Secret History.
One summer day, Grace Fairchild, the beautiful young wife of real estate mogul Alistair Calloway, vanished from the family's lake house without a trace, leaving behind her seven-year old daughter, Charlie, and a slew of unanswered questions.
Years later, seventeen-year-old Charlie still struggles with the dark legacy of her family name and the mystery surrounding her mother. Determined to finally let go of the past, she throws herself into life at Knollwood, the prestigious New England school she attends. Charlie quickly becomes friends with Knollwood's "it" crowd.
Charlie has also been tapped by the A's, the school's elite secret society well known for terrorizing the faculty, administration, and their enemies. To become a member of the A's, Charlie must play The Game, a semester-long, diabolical high-stakes scavenger hunt that will jeopardize her friendships, her reputation, even her place at Knollwood.
As the dark events of past and present converge, Charlie begins to fear that she may not survive the terrible truth about her family, her school, and her own life.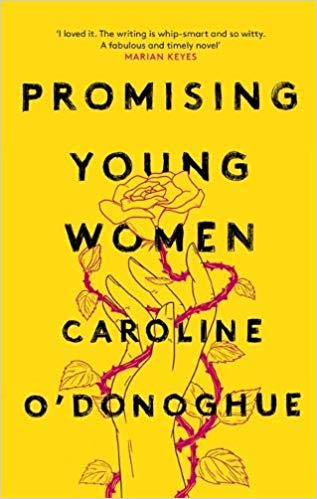 Shortlisted for the Irish Book Awards for Newcomer of the Year, Caroline O'Donoghue's debut novel is a gothic, darkly witty novel about sex, power, work and being a young millennial woman in a man's world.
Jane Peters is an adrift twenty-something by day, and a world-weary agony aunt by night. But when an office party goes too far, Jane dissolves into the high-stakes world of being the Other Woman: a role she has the right advice for, but not the smarts to follow through on. What starts out as a drunken mistake quickly unravels as Jane discovers that sex and power go hand-in-hand, and that it's hard to keep your head when you've become someone else's dirty little secret.
Soon, Jane's friendships, her sanity and even her life are put into jeopardy.
Described as hilarious, dark, and gripping in reviews, I can't wait to get my hands on this one.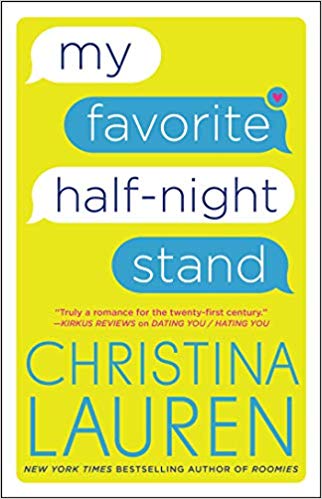 Millie Morris has always been one of the guys. A UC Santa Barbara professor, she's a female-serial-killer expert who's quick with a deflection joke and terrible at getting personal. And she, just like her four best guy friends and fellow professors, is perma-single.
So when a routine university function turns into a black tie gala, Mille and her circle make a pact that they'll join an online dating service to find plus-ones for the event. There's only one hitch: after making the pact, Millie and one of the guys, Reid Campbell, secretly spend the sexiest half-night of their lives together. But mutually decide the friendship would be better off strictly platonic.
But online dating isn't for the faint of heart. While the guys are inundated with quality matches and potential dates, Millie's first profile attempt garners nothing but dick pics and creepers. Enter "Catherine"—Millie's fictional profile persona, in whose make-believe shoes she can be more vulnerable than she's ever been in person. Soon "Catherine" and Reid strike up a digital pen-pal-ship…but Millie can't resist temptation in real life, either. Soon, Millie will have to face her worst fear—intimacy—or risk losing her best friend, forever.
And fun fact:
Since I was curious and had to look it up (😂), a "half-night stand" is when you have sex with someone and they only stay half the night/don't sleep over.

"There is so much to relate to and throughout the novel, there is a sharp feminist edge. Loved this one, and you will too."—New York Times bestselling author Roxane Gay
The New York Times bestselling author of The Wedding Date serves up a novel about what happens when a public proposal doesn't turn into a happy ending, thanks to a woman who knows exactly how to make one on her own…
When someone asks you to spend your life with him, it shouldn't come as a surprise or happen in front of 45,000 people.
When freelance writer Nikole Paterson goes to a Dodgers game with her actor boyfriend, his man bun, and his bros, the last thing she expects is a scoreboard proposal. Saying no isn't the hard part—they've only been dating for five months, and he can't even spell her name correctly. The hard part is having to face a stadium full of disappointed fans…
At the game with his sister, Carlos Ibarra comes to Nik's rescue and rushes her away from a camera crew. He's even there for her when the video goes viral and Nik's social media blows up—in a bad way. Nik knows that in the wilds of LA, a handsome doctor like Carlos can't be looking for anything serious, so she embarks on an epic rebound with him, filled with food, fun, and fantastic sex. But when their glorified hookups start breaking the rules, one of them has to be smart enough to put on the brakes.
This one is a Reese Witherspoon x Hello Sunshine Book Club Pick. That's always a good sign!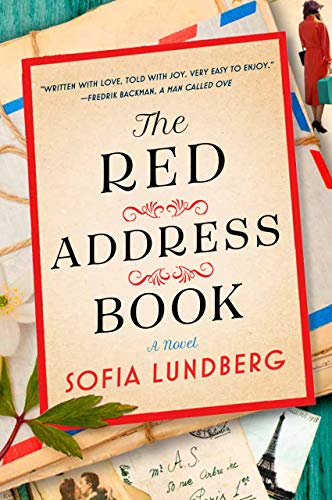 The global fiction sensation, publishing in 32 countries around the world, that follows 96-year-old Doris, who writes down the memories of her eventful life as she pages through her decades-old address book. But the most profound moment of her life is still to come…
Meet Doris, a 96-year-old woman living alone in her Stockholm apartment. She has few visitors, but her weekly Skype calls with Jenny, her American grandniece, and her only relative, give her great joy and remind her of her own youth.
When Doris was a girl, she was given an address book by her father, and ever since she has carefully documented everyone she met and loved throughout the years. Looking through the little book now, Doris sees the many crossed-out names of people long gone and is struck by the urge to put pen to paper. In writing down the stories of her colorful past—working as a maid in Sweden, modelling in Paris during the 30s, fleeing to Manhattan at the dawn of the Second World War—can she help Jenny, haunted by a difficult childhood, unlock the secrets of their family and finally look to the future? And whatever became of Allan, the love of Doris's life?
A charming novel that prompts reflection on the stories we all should carry to the next generation, and the surprises in life that can await even the oldest among us, The Red Address Book introduces Sofia Lundberg as a wise—and irresistible—storyteller.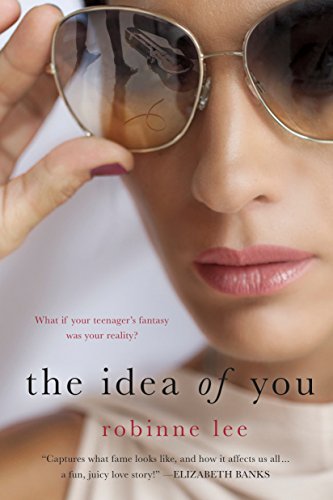 Solène Marchand, the thirty-nine-year-old owner of an art gallery in Los Angeles, is reluctant to take her daughter, Isabelle, to meet her favorite boy band. But since her divorce, she's more eager than ever to be close to Isabelle. The last thing Solène expects is to make a connection with one of the members of the world-famous August Moon. But Hayes Campbell is clever, winning, confident, and posh, and the attraction is immediate. That he is all of twenty years old further complicates things.
What begins as a series of clandestine trysts quickly evolves into a passionate and genuine relationship. It is a journey that spans continents as Solène and Hayes navigate each other's worlds: from stadium tours to international art fairs to secluded hideaways in Paris and Miami. For Solène, it is a reclaiming of self, as well as a rediscovery of happiness and love. When Solène and Hayes' romance becomes a viral sensation, and both she and her daughter become the target of rabid fans and an insatiable media, Solène must face how her romantic life has impacted the lives of those she cares about most.
I am SO intrigued by this one, especially since friends who've read it have already spilled that it's an absolutely great read. I live for the kind of book you simply can't put down and this book promises to be one of them!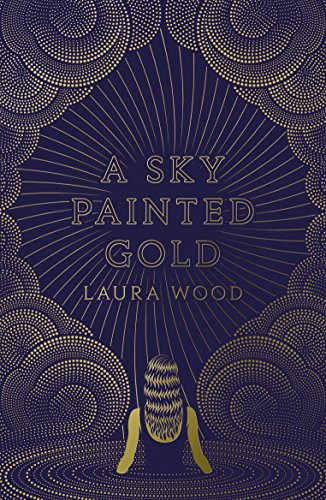 Growing up in her sleepy Cornish village dreaming of being a writer, sixteen-year-old Lou has always wondered about the grand Cardew house which has stood empty for years.
When the owners arrive for the summer, a handsome, dashing brother and sister, Lou is quite swept off her feet and into a world of moonlit cocktail parties and glamour beyond her wildest dreams. But, as she grows closer to the Cardews, is she abandoning her own ambitions… and is there something darker lurking at the heart of the Cardew family?
A gorgeously dreamy coming-of-age romance set against a stunning Gatsby-esque backdrop, this is perfect for fans of 'I Capture the Castle' and Eva Ibbotson.
This glamorous read, set in 1929 (always love a book with a great dose of history), details a glamorous world of parties, trips to London, beautiful clothes, and shiny new wealthy friends, with what promises to be the MOST satisfying ending.
I'm totally looking forward to this one!

"If you're still obsessing over A Star Is Born (because, same) you'll love this new romance novel by Erin Hahn." – Cosmopolitan
Annie Mathers is America's sweetheart and heir to a country music legacy full of all the things her Gran warned her about. Superstar Clay Coolidge is most definitely going to end up one of those things.
But unfortunately for Clay, if he can't convince Annie to join his summer tour, his music label is going to drop him. That's what happens when your bad boy image turns into bad boy reality. Annie has been avoiding the spotlight after her parents' tragic death, except on her skyrocketing YouTube channel. Clay's label wants to land Annie, and Clay has to make it happen.
Swayed by Clay's undeniable charm and good looks, Annie and her band agree to join the tour. From the start fans want them to be more than just tour mates, and Annie and Clay can't help but wonder if the fans are right. But if there's one part of fame Annie wants nothing to do with, it's a high-profile relationship. She had a front row seat to her parents' volatile marriage and isn't interested in repeating history. If only she could convince her heart that Clay, with his painful past and head over heels inducing tenor, isn't worth the risk.
Erin Hahn's thrilling debut, You'd Be Mine, asks: can the right song and the perfect summer on the road make two broken hearts whole?

Let me preface this by saying that if you haven't yet read Sally Thorne's debut novel, The Hating Game, you must, must, must pick up that book and read it immediately. I wrote a full review here.
Readers and critics alike raved over USA Today bestselling author Sally Thorne's smash hit debut, The Hating Game, which has sold in over 20 countries. Now she's back with an unforgettable romantic comedy about a woman who finally has a shot at her long time crush. If she dares.
Crush (n.): a strong and often short-lived infatuation, particularly for someone beyond your reach…
Darcy Barrett has undertaken a global survey of men.
She's traveled the world, and can categorically say that no one measures up to Tom Valeska, whose only flaw is that Darcy's twin brother Jamie saw him first and claimed him forever as his best friend. Despite Darcy's best efforts, Tom's off limits and loyal to her brother, 99%. That's the problem with finding her dream man at age eight and peaking in her photography career at age twenty, ever since, she's had to learn to settle for good enough.
When Darcy and Jamie inherit a tumble-down cottage from their grandmother, they're left with strict instructions to bring it back to its former glory and sell the property. Darcy plans to be in an aisle seat halfway across the ocean as soon as the renovations start, but before she can cut and run, she finds a familiar face on her porch: house-flipper extraordinaire Tom's arrived, he's bearing power tools, and he's single for the first time in almost a decade.
Suddenly Darcy's considering sticking around to make sure her twin doesn't ruin the cottage's inherent magic with his penchant for grey and chrome. She's definitely not staying because of her new business partner's tight t-shirts, or that perfect face that's inspiring her to pick up her camera again. Soon sparks are flying. And it's not the faulty wiring. It turns out one percent of Tom's heart might not be enough for Darcy anymore. This time around, she's switching things up. She's going to make Tom Valeska 99 percent hers.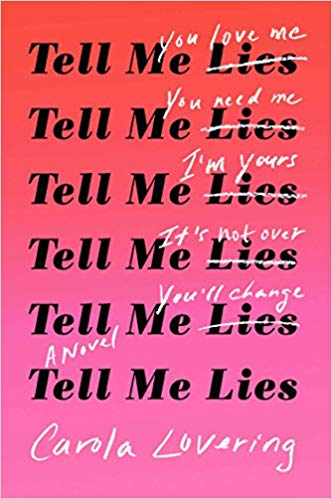 Everyone remembers the one. No, not that one. The other one. The one you couldn't let go of. The one you'll never forget.
Lucy Albright is far from her Long Island upbringing when she arrives on the campus of her small California college. And happy to be hundreds of miles from her mother, whom she's never forgiven for an act of betrayal in her early teen years. Quickly grasping at her fresh start, Lucy embraces college life and all it has to offer. New friends, wild parties, stimulating classes. And then she meets Stephen DeMarco. Charming. Attractive. Complicated. Devastating.
Confident and cocksure, Stephen sees something in Lucy that no one else has, and she's quickly seduced by this vision of herself, and the sense of possibility that his attention brings her. Meanwhile, Stephen is determined to forget an incident buried in his past that, if exposed, could ruin him, and his single-minded drive for success extends to winning, and keeping, Lucy's heart.
Lucy knows there's something about Stephen that isn't to be trusted.
Stephen knows Lucy can't tear herself away. And their addicting entanglement will have consequences they never could have imagined.
Alternating between Lucy's and Stephen's voices, Tell Me Lies follows their connection through college and post-college life in New York City. With psychological insight and biting wit, this keenly intelligent and staggeringly resonant novel chronicles the yearning ambitions, desires, and dilemmas of young adulthood, and the difficulty of letting go, even when you know you should.
So there you have it: 12 must-read books on my spring reading list. Are there any good new books you have your eye on? Have you read anything great lately?
SHOP THE SPRING READING LIST. CLICK LEFT & RIGHT ARROWS TO EXPLORE
Looking to binge-watch a few great shows instead? I've got you covered. The Best Shows to Binge-Watch on Netflix, Hulu, and Amazon Prime Streaming (This list is HUGE!)
…