This post contains affiliate links, which means that if you click on one of the product links, I'll receive a small commission. Thank you so much for clicking through and helping to support this little blog business of mine! Read more about our site, privacy, and disclosure policies here.
Over the last few years, I've become a bit of a home décor junkie. It started with the big stuff – the furniture, the paint colors, the layout – as the years have gone by, I've really loved filling in the blanks with fun items that really speak to our family's personality. I think that's what I love most about vintage home décor: the pieces tell a story; they all come from somewhere, and add so much character and richness to a space. All of my favorite vintage finds are conversation-starters. Plus, we're on a budget, and some of  the best vintage finds have cost me less than a dollar. You guys, I LOVE a bargain.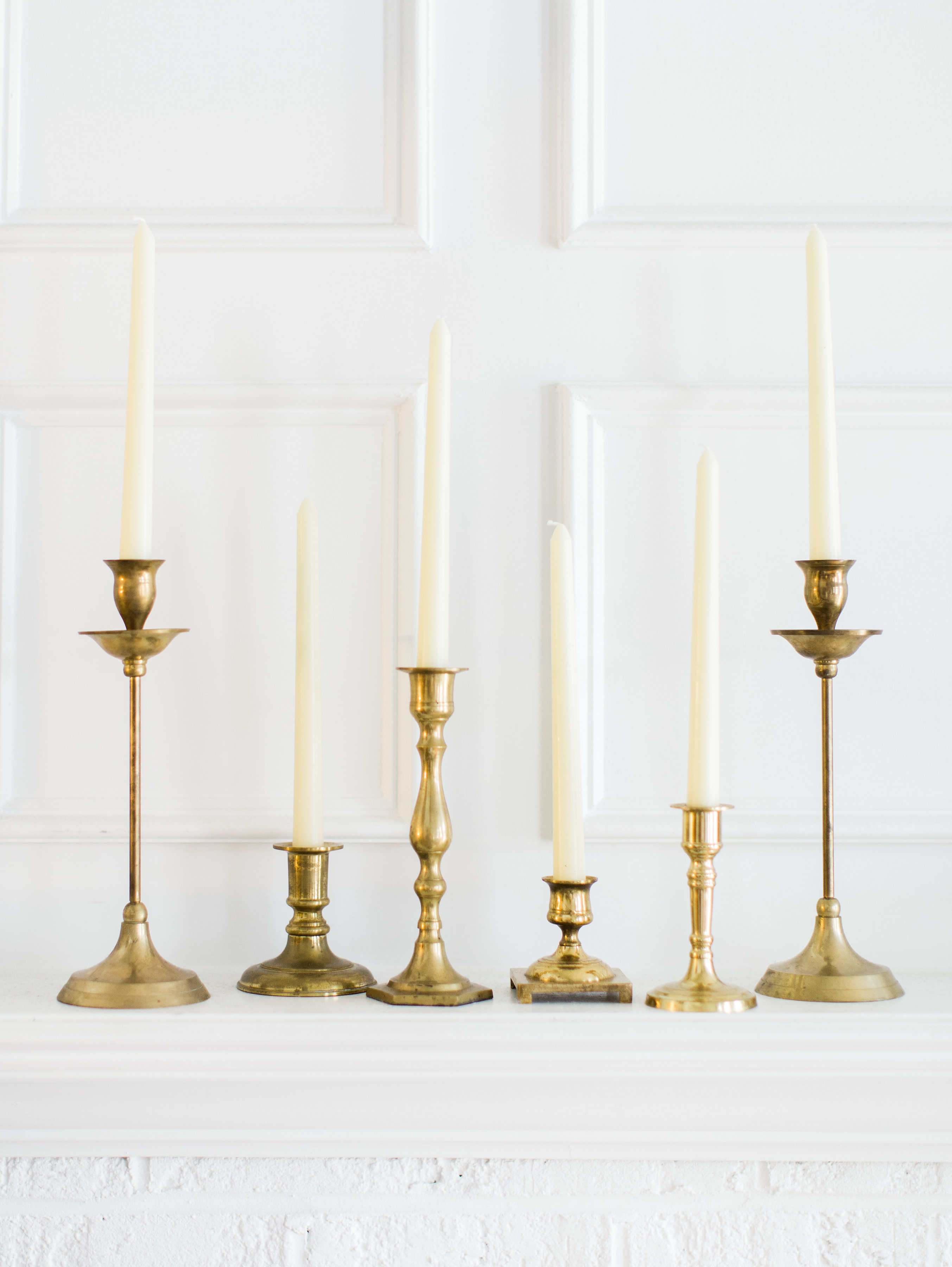 A Trick for Finding Great Vintage Home Décor Items
One of my favorite tricks for finding great home décor items is one I borrowed from my mom: both in our own cities (my mom in Miami and us here in Durham, though I also search the surrounding areas like Raleigh, Cary, and Chapel Hill), and anywhere we travel (particularly in Asheville and Maine), we always pick up the town newspaper and hunt for the best yard sales, estate sales, and community sales. Of course, you can always Google the best thrift shops, consignment stores, and the like in the city or town you're vintage shopping in, but for whatever reason, it's hard to find the smaller and individual sales online. It's the local printed newspapers that ALWAYS list the smaller yard sales, garage sales, and estate sales.
The best time to look for sales is in the weekend paper. Especially on vacation, we'll grab a Saturday or Sunday paper and scour the ads over breakfast. Then we'll hit the nearby yard sales one by one.
The last time we were in Maine, we found this great community yard sale. They handed us paper grocery bags and told us to fill it with as much as we wanted for $5. We couldn't stop laughing at how many things they told us "counted" as fitting in our one $5 bag. I'm pretty sure my brother, Sam, got a keyboard, my mom picked up a vintage chair, a million vintage sewing things, fabric, and two silver trays, we got stacks of puzzles and books for the kids, a vintage trunk, necklaces, tea cups, jelly jars, and I snuck in these great brass candlestick holders.
Guys, I cannot tell you how long I've been searching for brass candlesticks like these … and I'm pretty sure the whole lot of them couldn't have cost more than a dollar (probably less considering all of the other goodies we stuffed into our $5 bag!) Oh, and they were selling cupcakes. Morning made.
So there you have it: one pretty awesome trick for finding great vintage home décor items.
Do you have any favorite spots to go thrifting? Vintage shopping gems? I'm all ears!
By the way, in case you've also endlessly been searching for the perfect vintage brass candlesticks, there are tons of affordable brass candle holders on Etsy!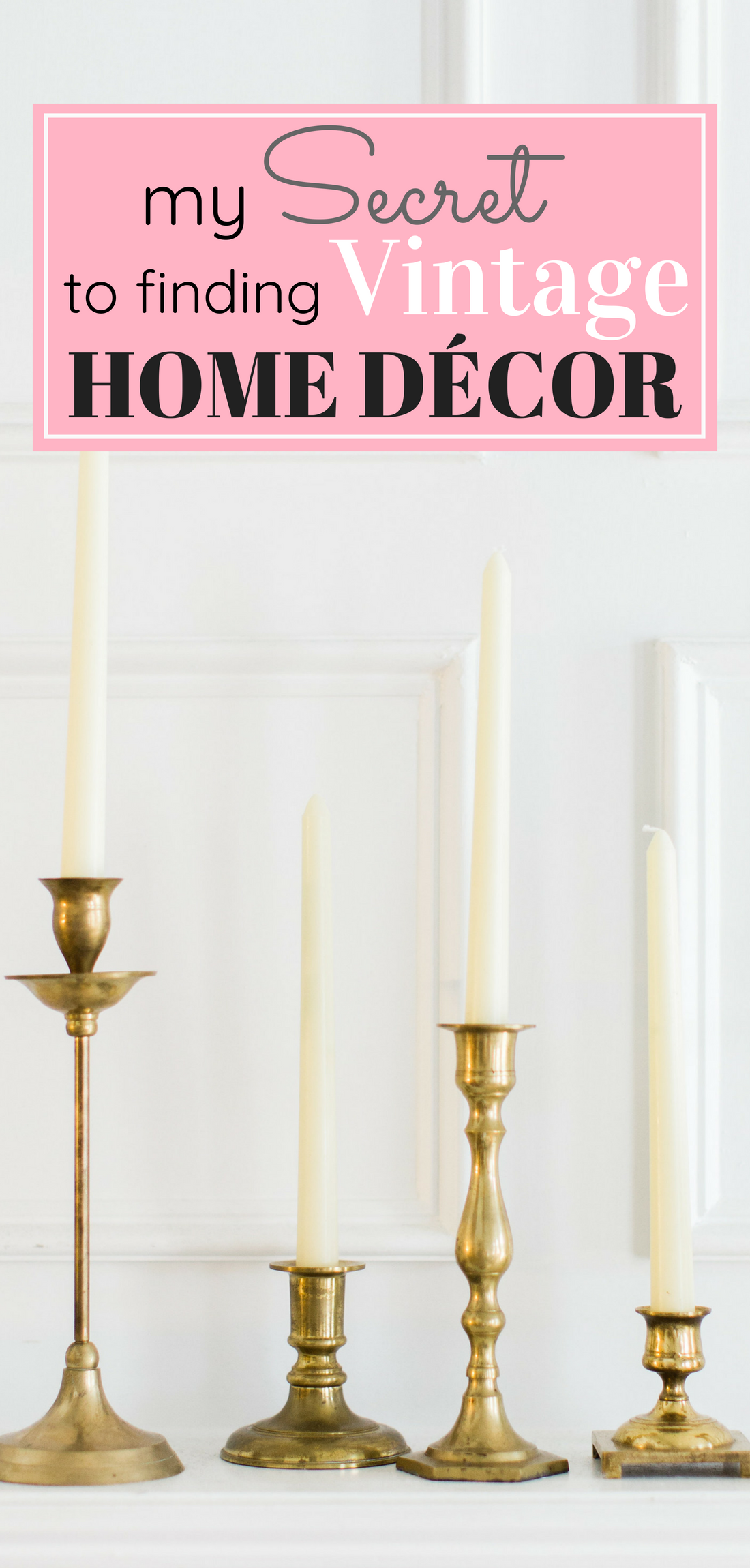 Photos by Annie Timmons Photography for Glitter, Inc.