This post has been sponsored by Huhtamaki, Inc. makers of the Chinet® brand. All thoughts and opinions are my own.
Soak up the great outdoors and serve dinner outside this summer. We're showing you exactly how to throw a simple backyard BBQ picnic your whole family will love!
School's out and summer is here, and we are taking our fun outside … naturally. This summer, the girls and I have big plans to splash in our little plastic pool, chalk up our front porch, go on nature walks, craft up some fun DIY's (like our favorite 3-ingredient glitter slime), and blow tons of bubbles, but we're also big fans of getting Dad in on the action. Since he works at the hospital during the day, we try to enjoy the great outdoors in the evenings as well.
Especially now that we've moved to Boston, I know it's going to be key to soak up all of the sunshine in summer (while we can get it!). One of the ways we're spending more time outside as a family is by eating dinner outside while the daylight hours are still long. Our favorite meal to eat in the great outdoors: BBQ, of course! Our favorite way to serve those easy backyard dinners: the Chinet® Classic White™ line. We're big fans of the Chinet Classic White dinner plates because they're convenient, compostable, thick and sturdy, strong enough for extra helpings, and they make cleanup a breeze.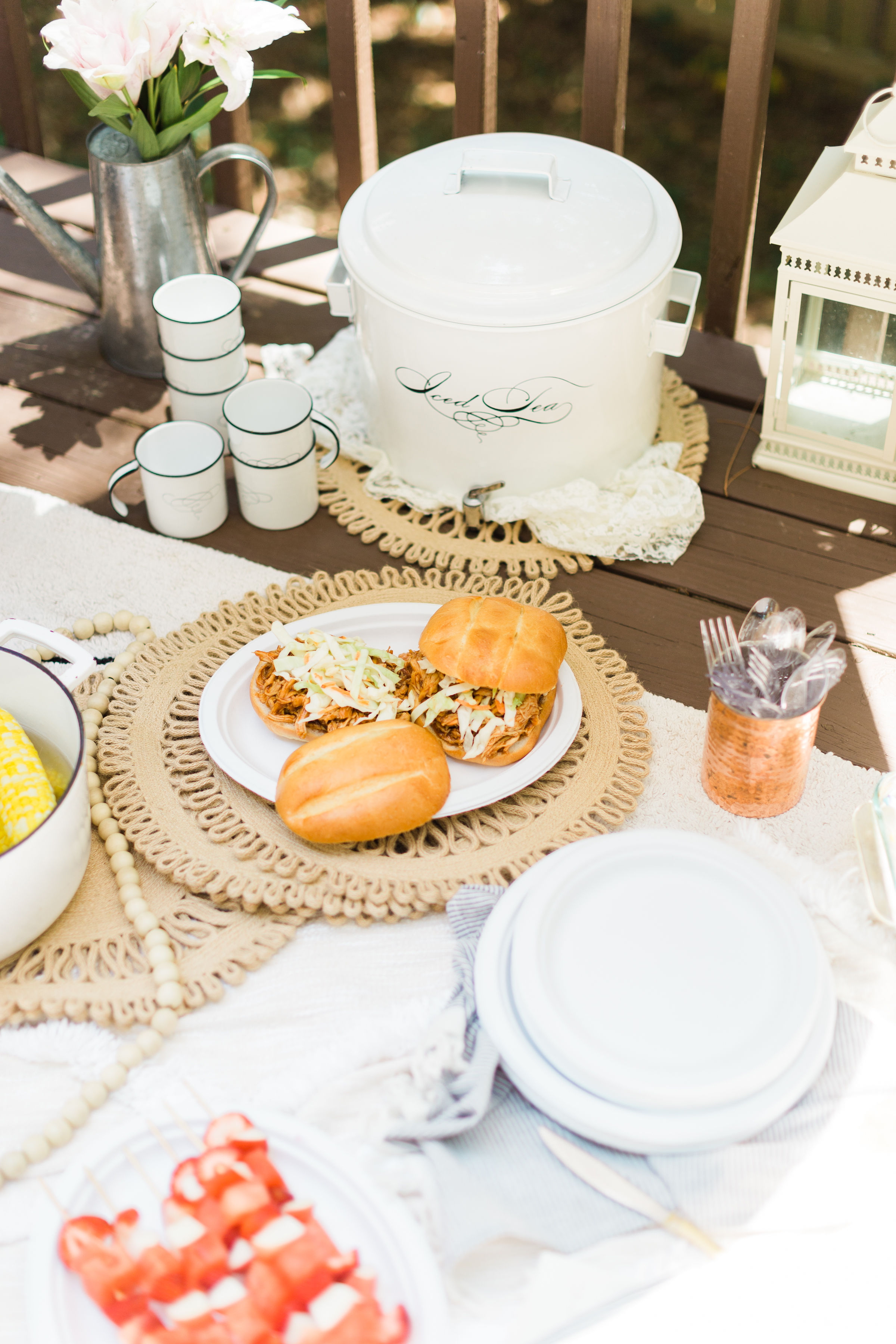 Styling a Southern-Elevated Backyard BBQ Dinner Party
Because I look for any excuse to celebrate and throw a festive little party, for our first outdoor dinner of the summer (and our last in North Carolina!), I decided to create a chic, yet still laid-back summer dinner party for our family, complete with no-fuss barbecue, fruit skewers, and cake.
I'm all for finding reasons to celebrate and keeping the prep work as stress-free as possible so that you'll want to keep hosting little parties again and again.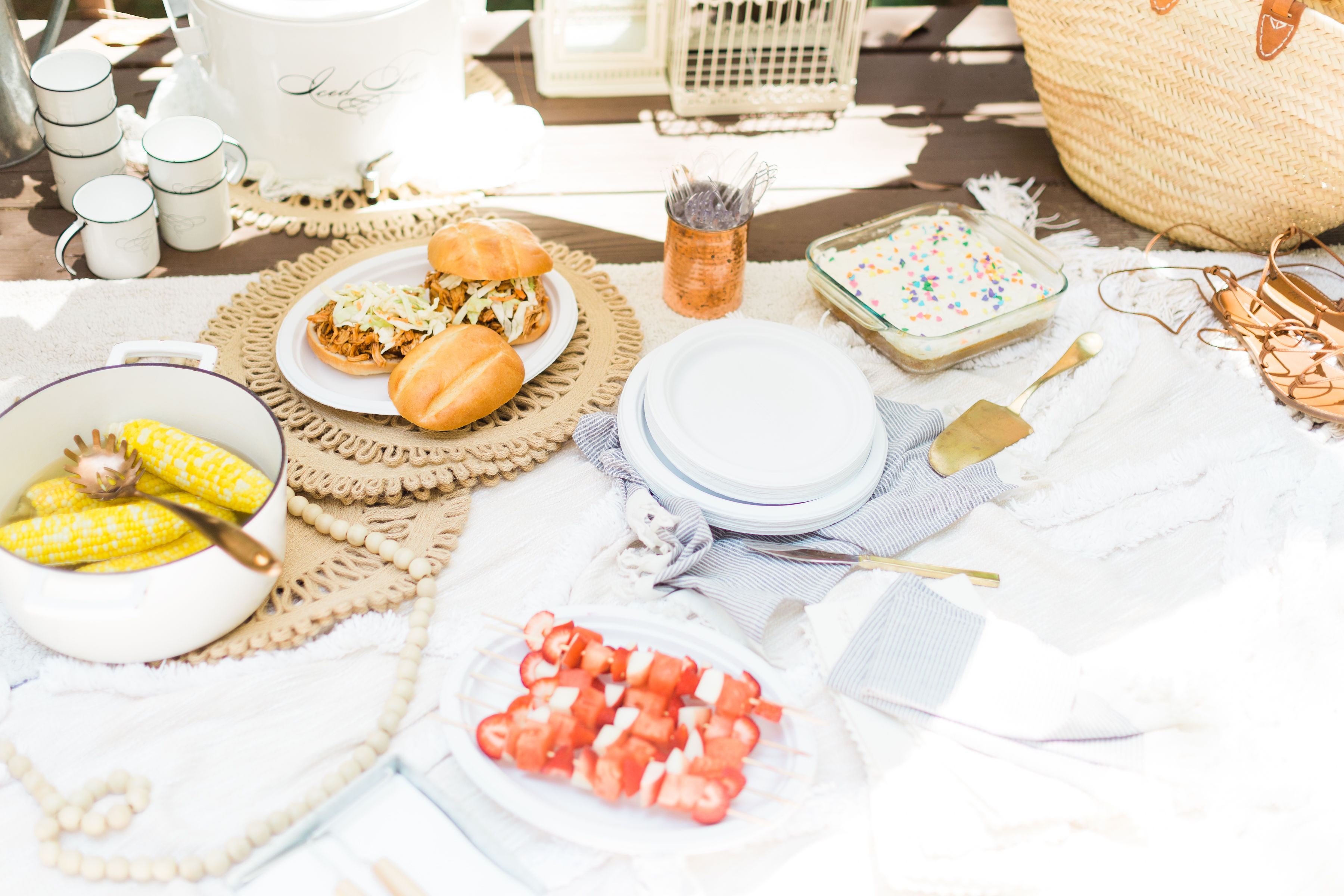 My goal with this simple backyard BBQ dinner, in particular, was to make the meal look a bit more "southern sublime"—a nod to our southern home in North Carolina for the past four years. To achieve the southern look, I used lace, a mix of stripes and crochet details, copper, outdoor lanterns, a straw market tote as picnic basket, etc.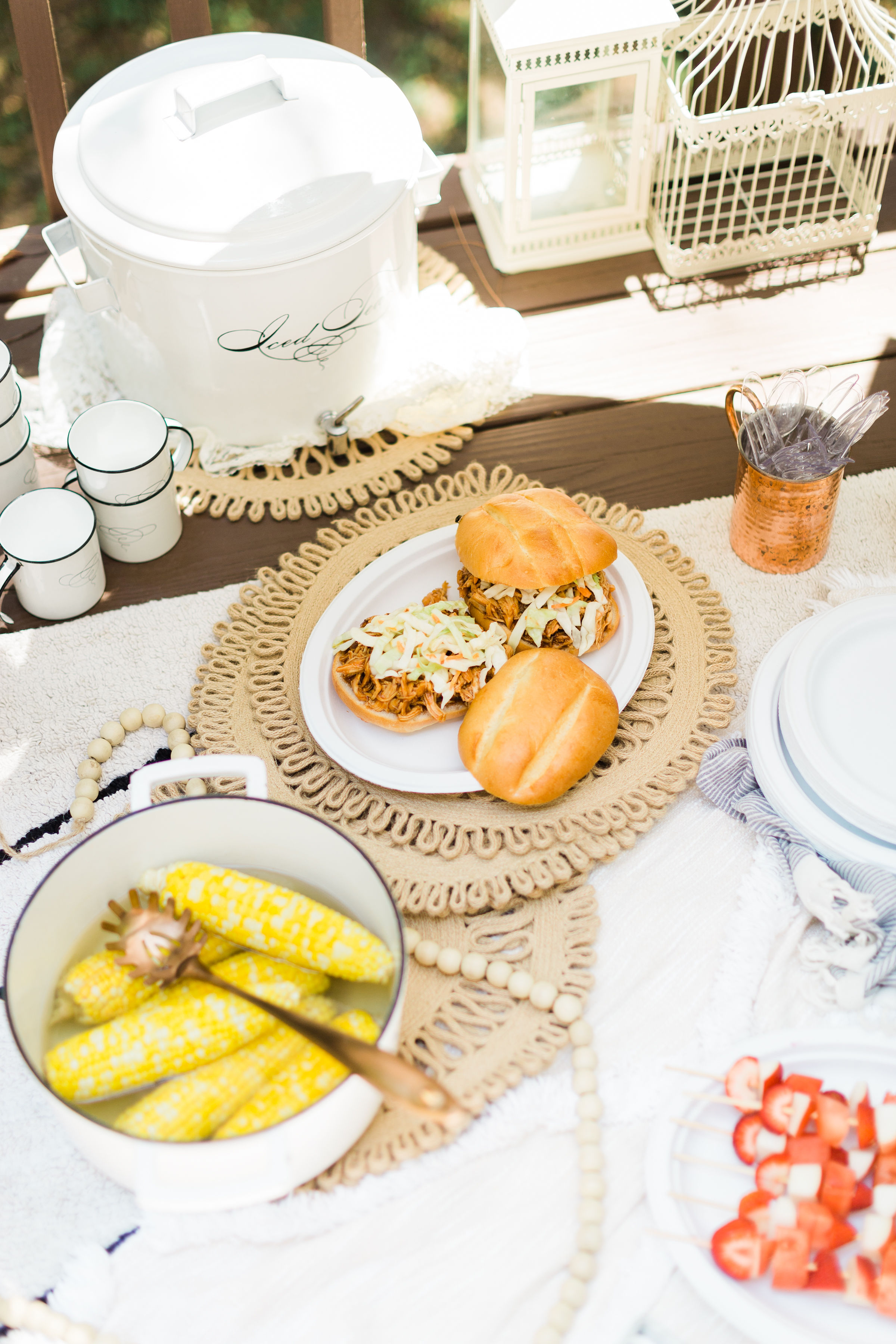 On the Backyard BBQ Picnic Menu
For the dinner itself, I served pulled chicken sandwiches topped with coleslaw using our secret weapon, super easy crockpot pulled barbecue chicken. (More on that soon!)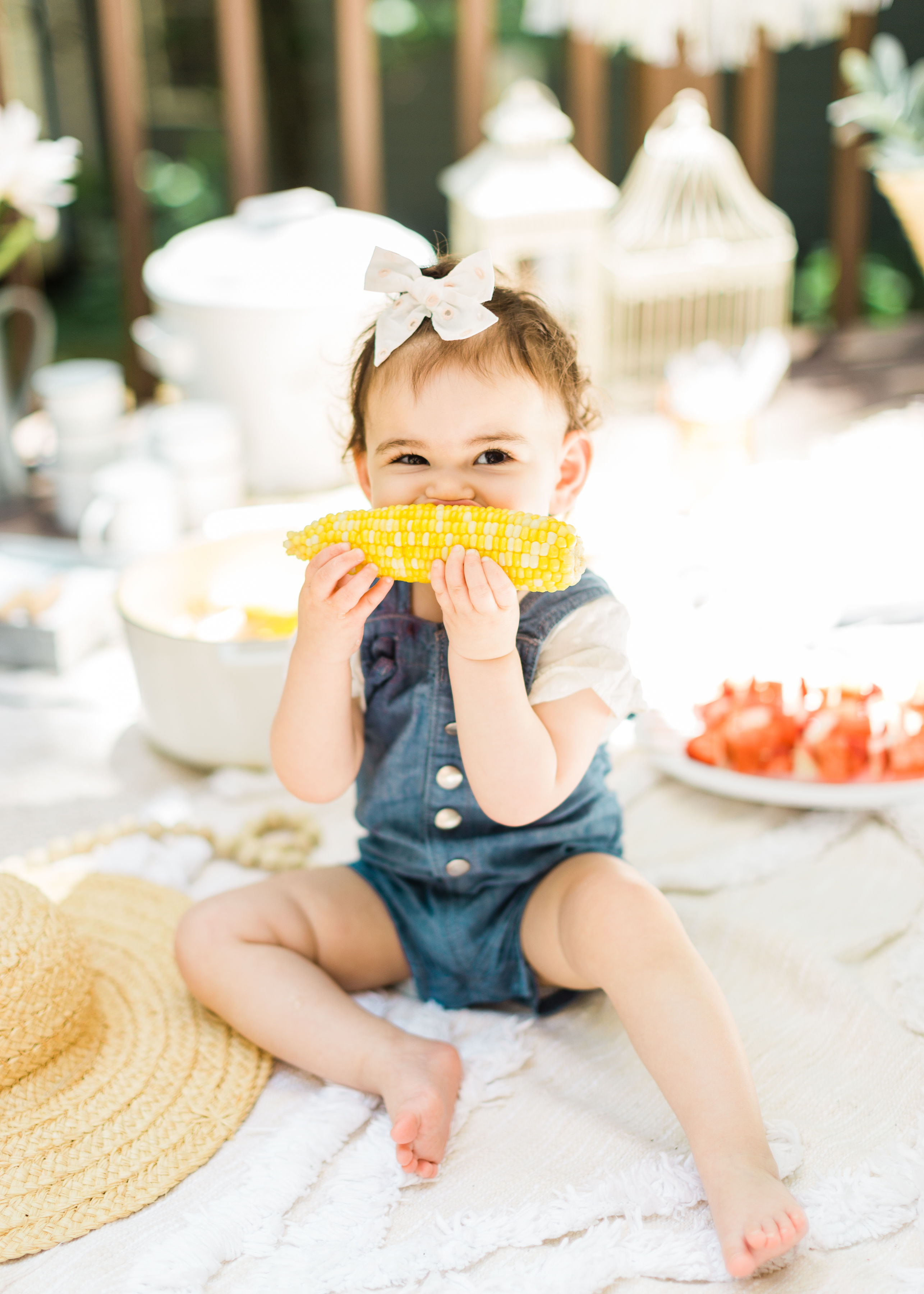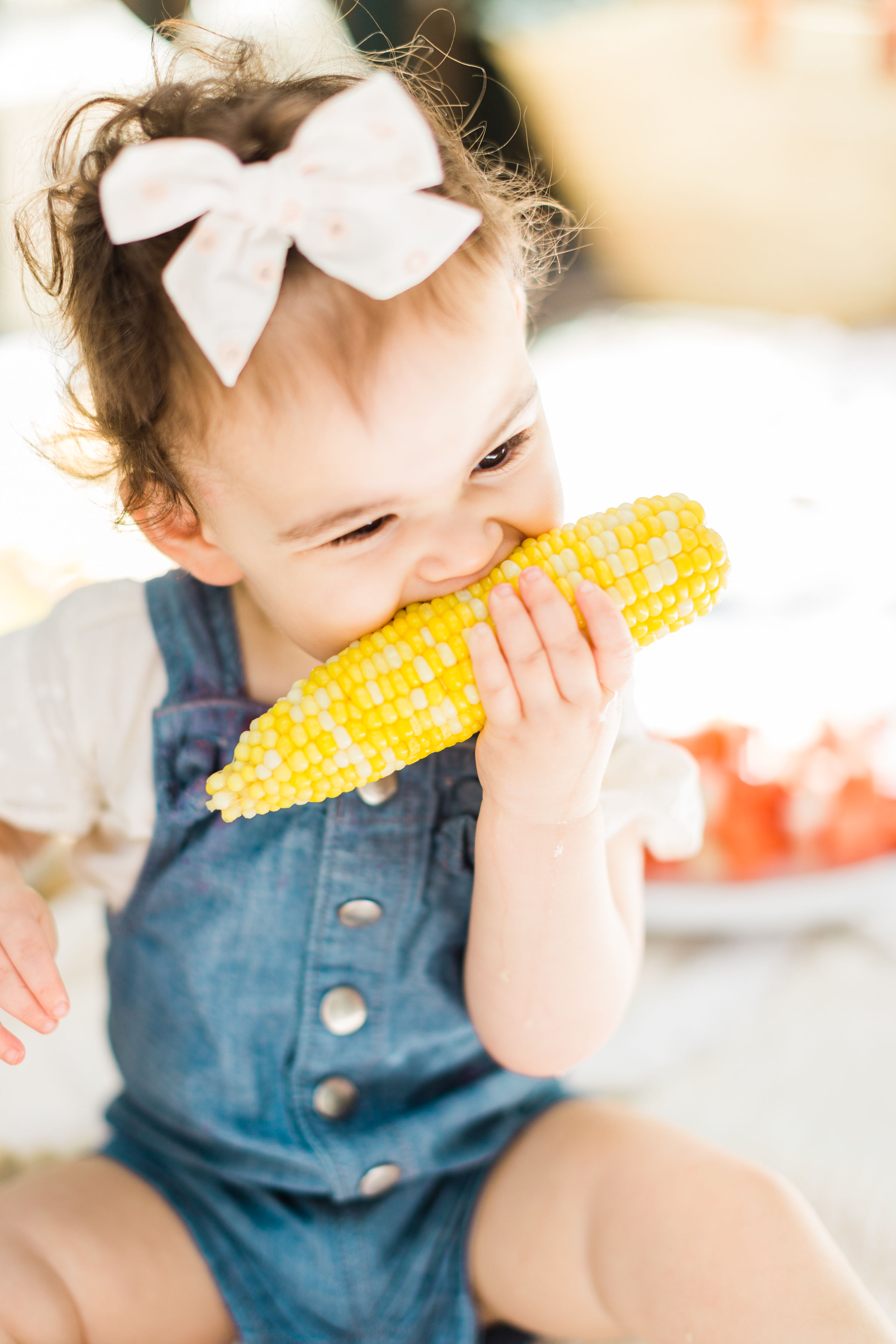 In addition to the BBQ pulled chicken sandwhiches, I served corn on the cob (my girls loooooove corn on the cob!), fruit skewers stacked high with chunks of watermelon, white peaches, and strawberries, and vanilla frosted cake. Every good party should have cake.
'A party without cake is just a meeting.' — Julia Child
I also made a big container of iced tea. Goodness, will I ever miss Southern tea.
How to Throw a Simple Backyard BBQ Picnic
Whenever I'm throwing a backyard dinner party, I like to start the setup with a wipeable tablecloth, or better yet, a light-colored blanket or sheet that I can easily toss in the wash after our meal. (Told you I was all about easy cleanup!)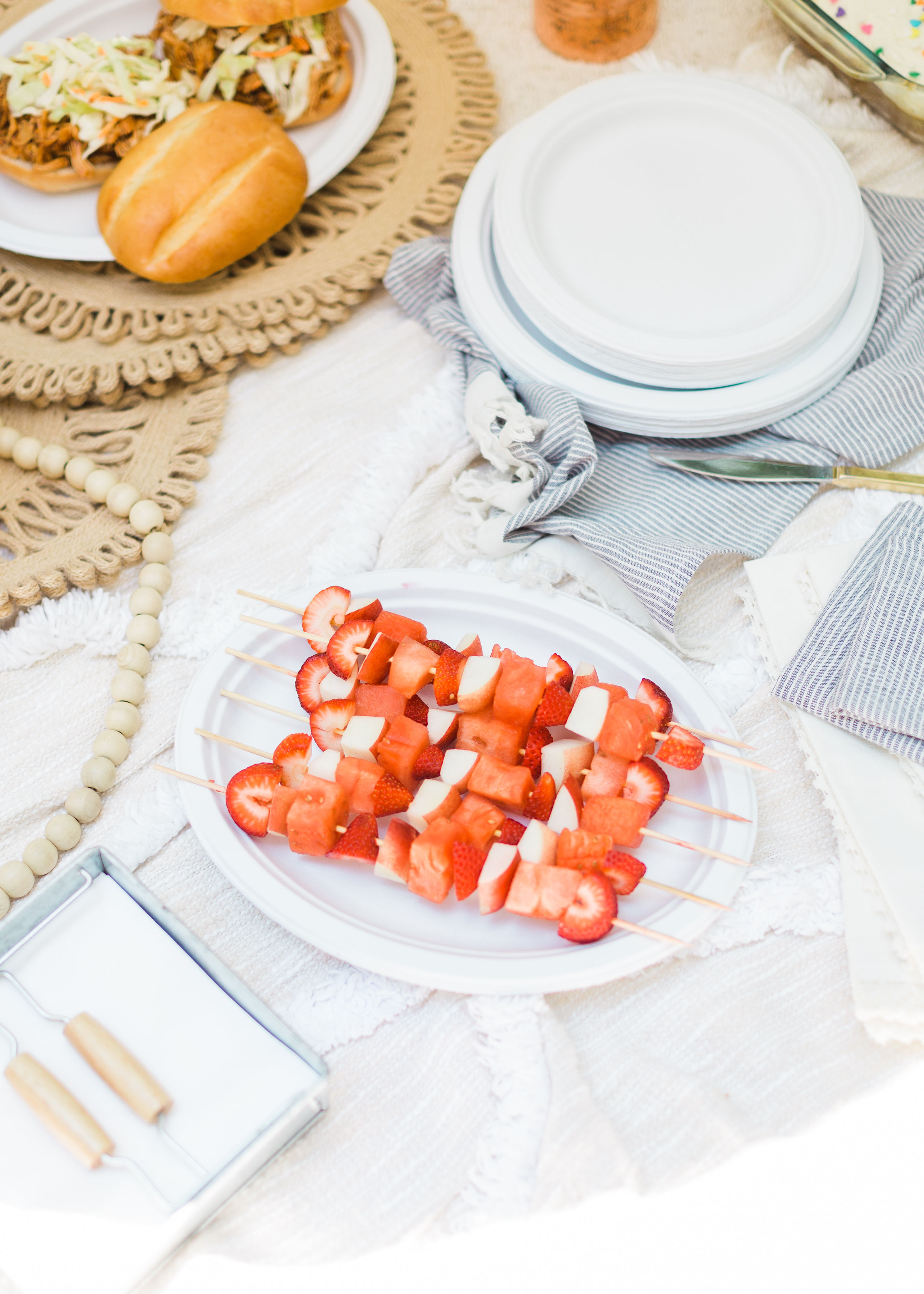 After that, I set out stacks of disposable Chinet Classic White dinner plates, appetizer/dessert plates and napkins, and Chinet® Cut Crystal® cutlery and 14oz cups for easy cleanup as well. Depending on the meal we're having, we'll also sometimes use the Chinet Classic White compartment plates; the girls really love those.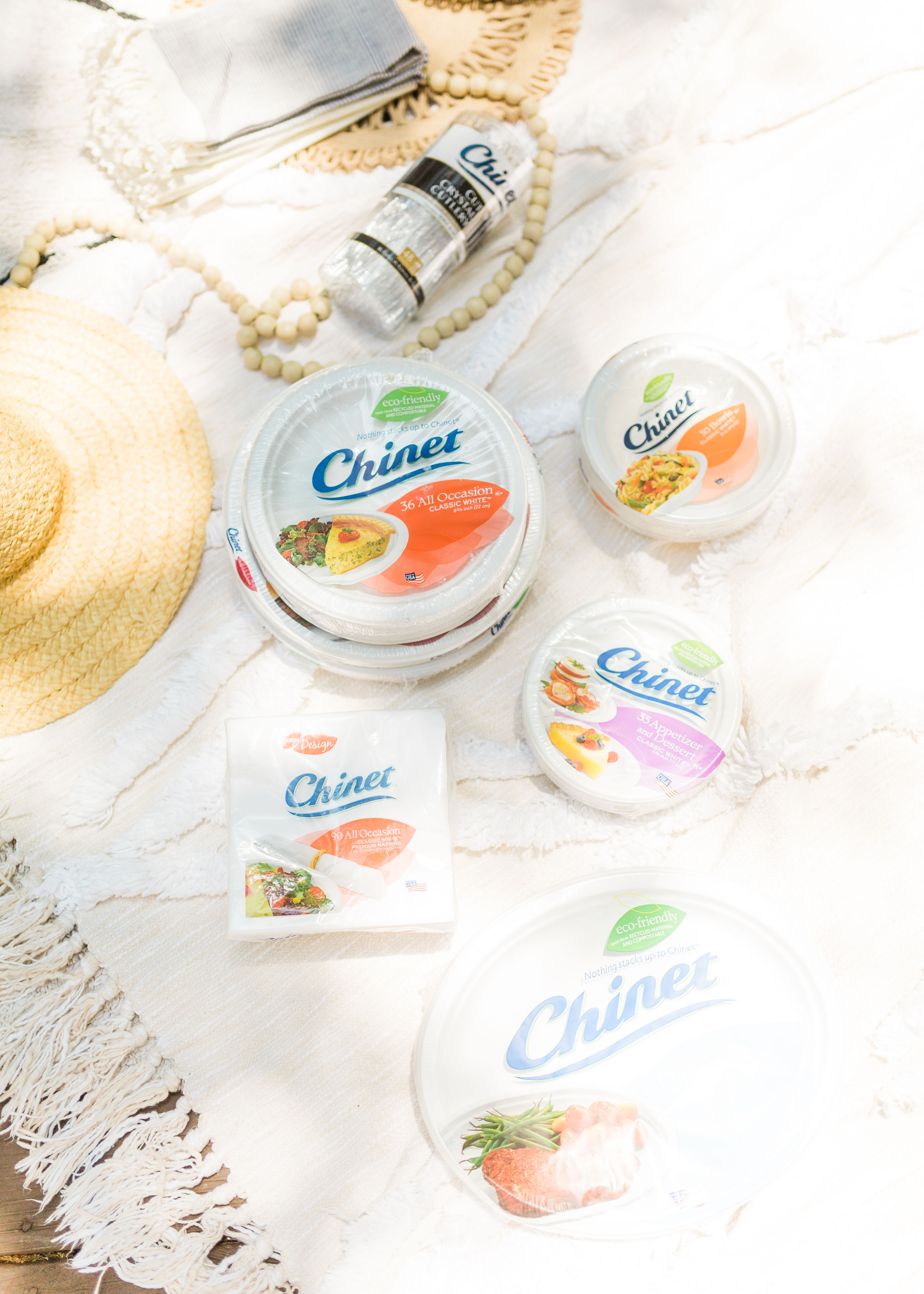 With the durable and sturdy Chinet Classic White line, it's never been easier to throw a backyard picnic, easy and fun happy hour on the patio, or pack for a weekend camping trip away with little preparation and super easy clean-up.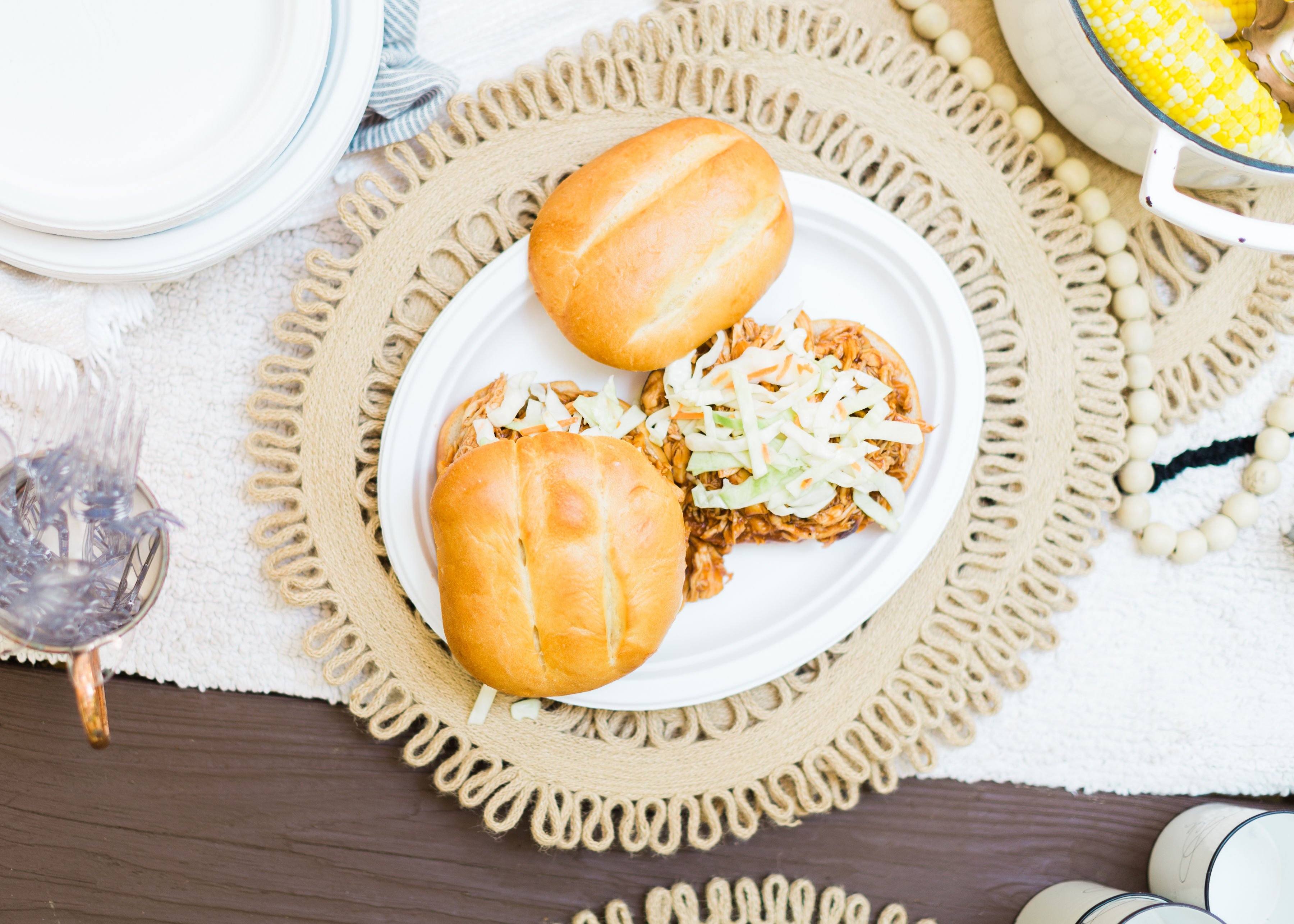 These BBQ pulled chicken sandwiches turned out so well. BBQ can be messy, but our disposable plates stood up to the challenge.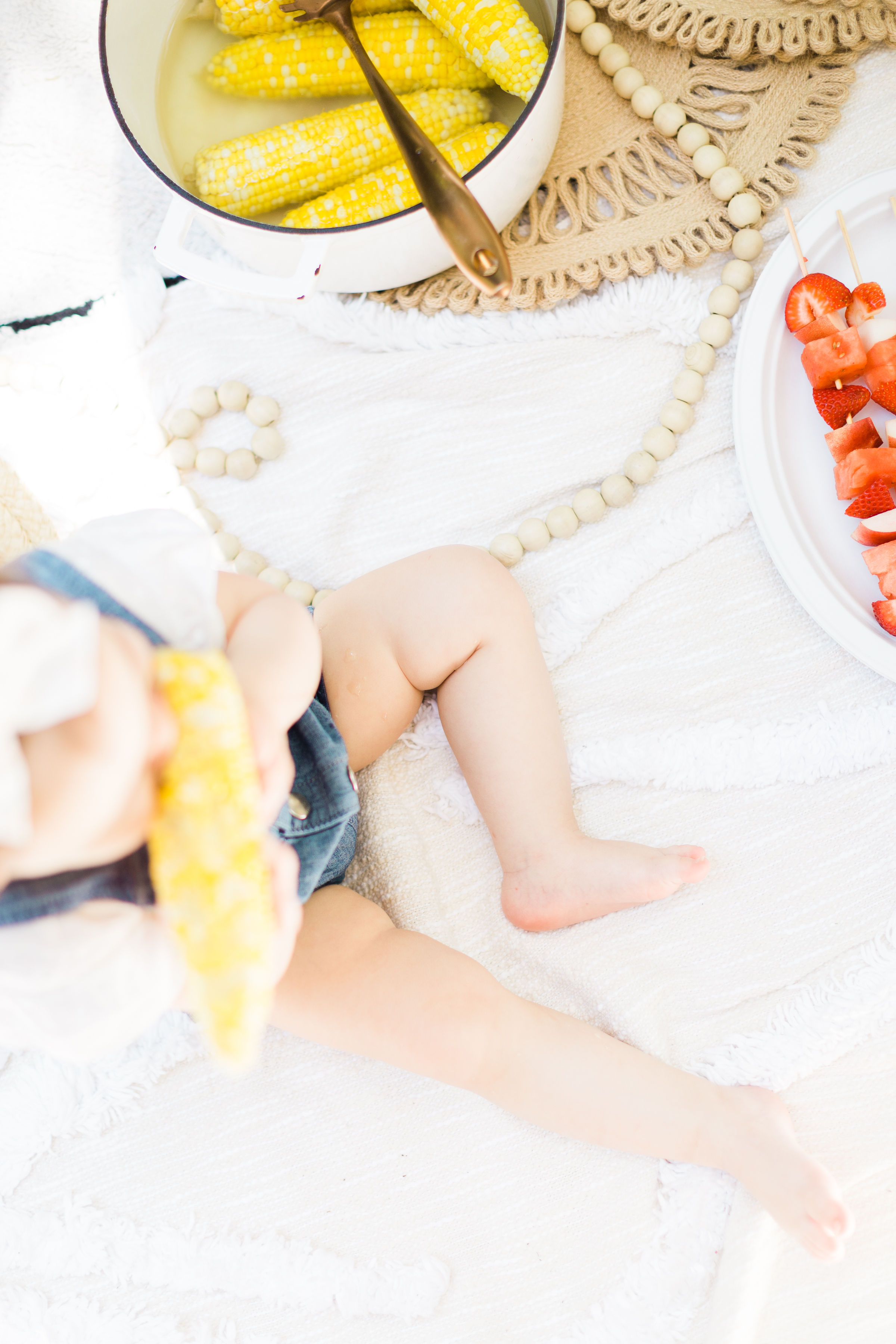 After dinner, comes dessert!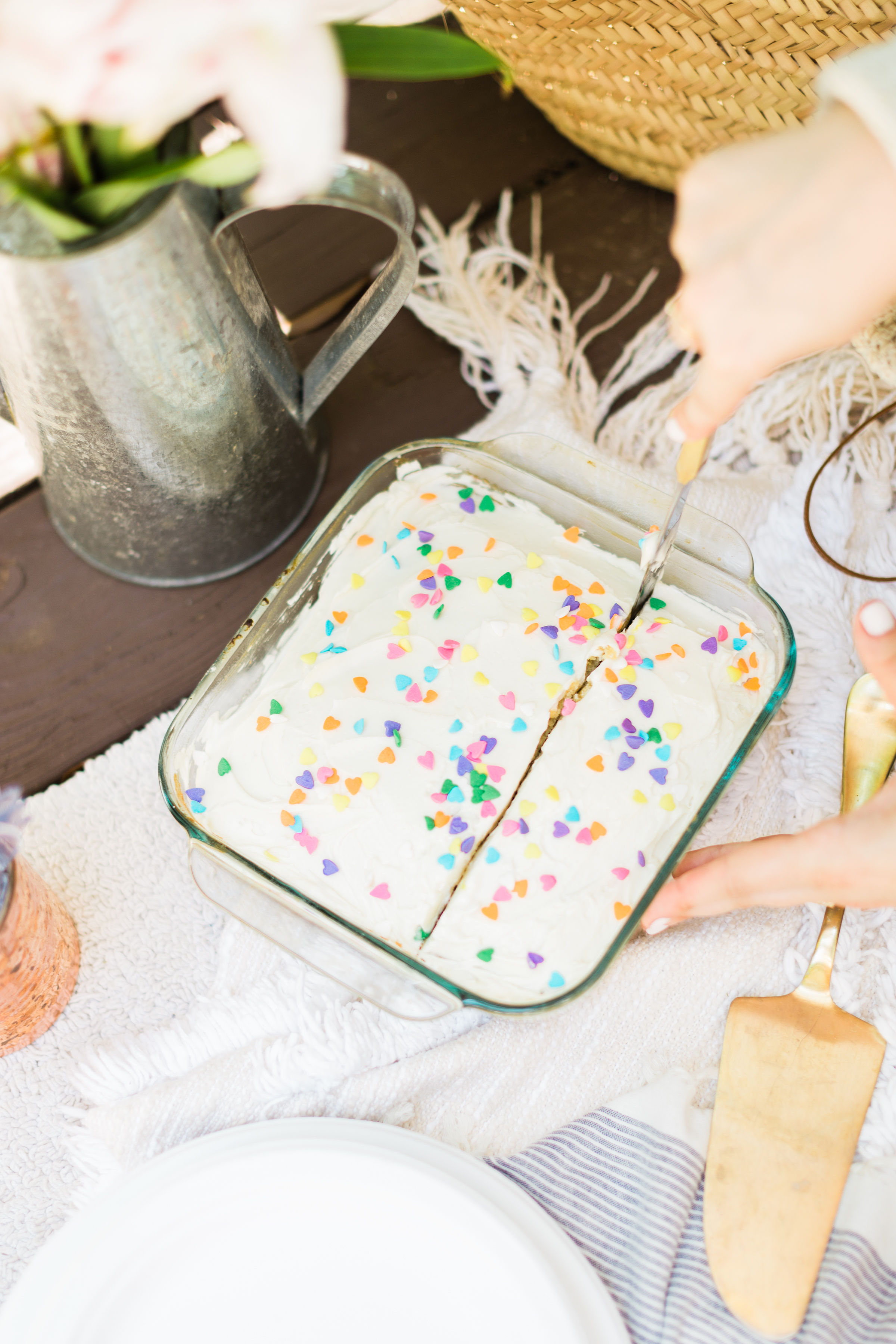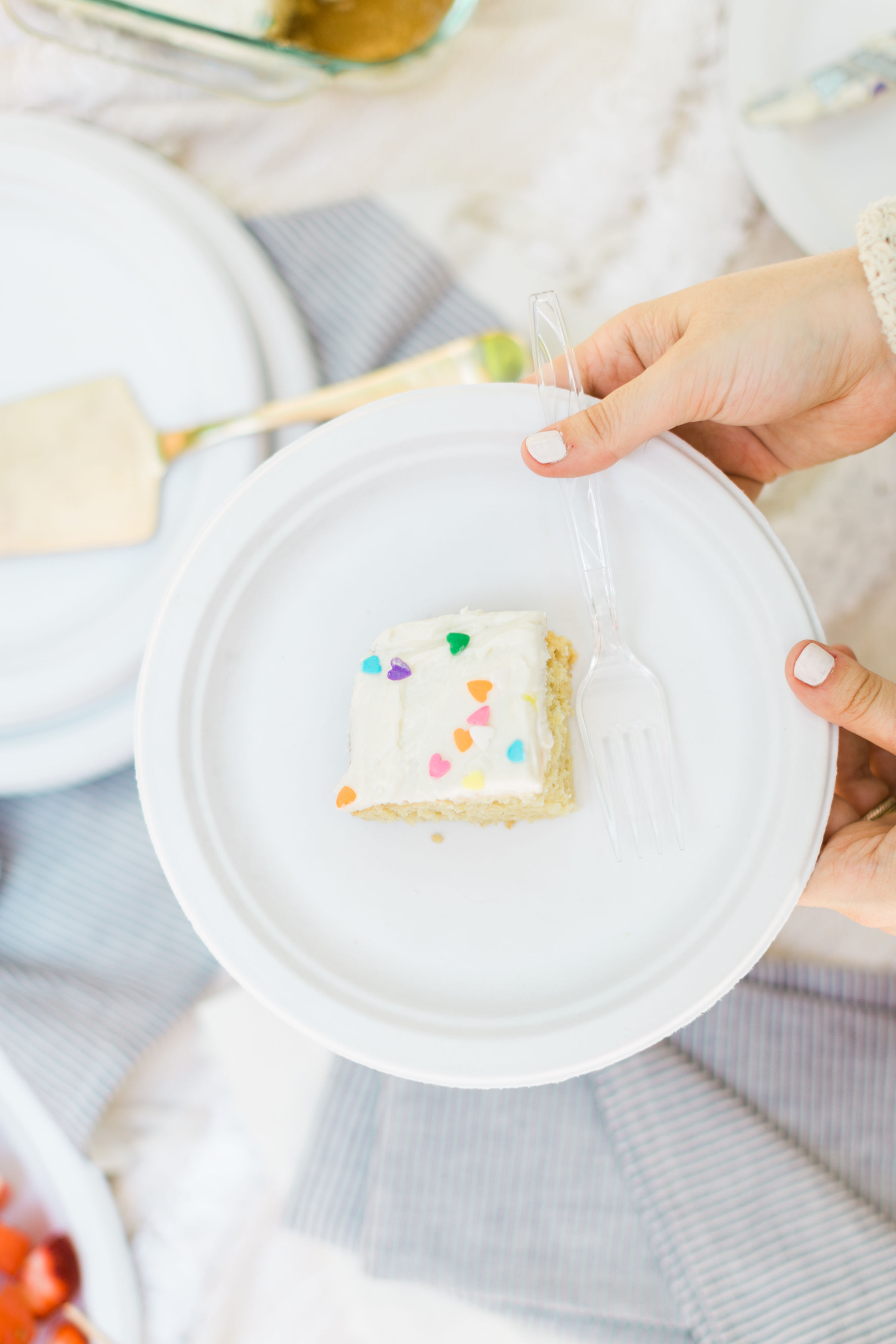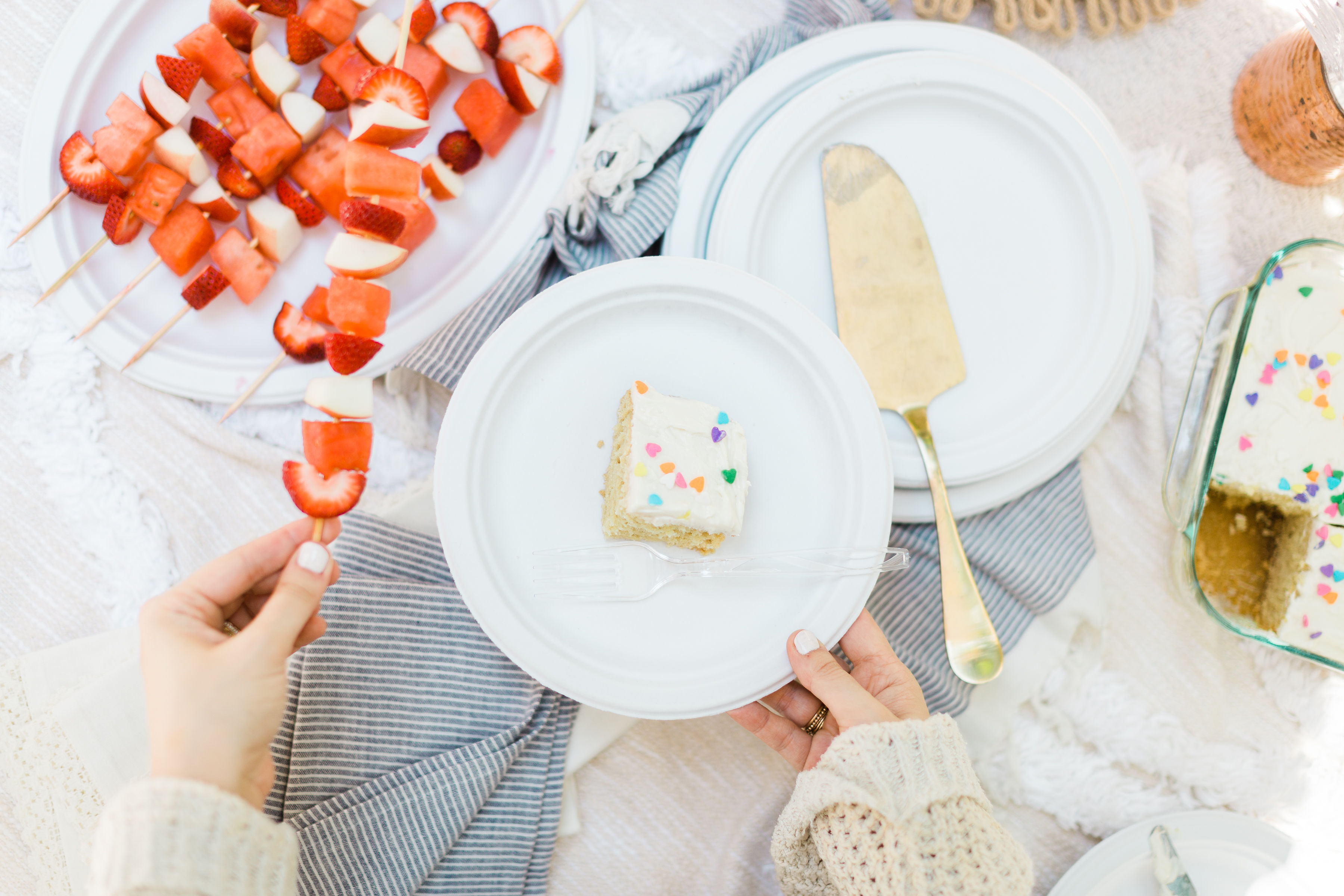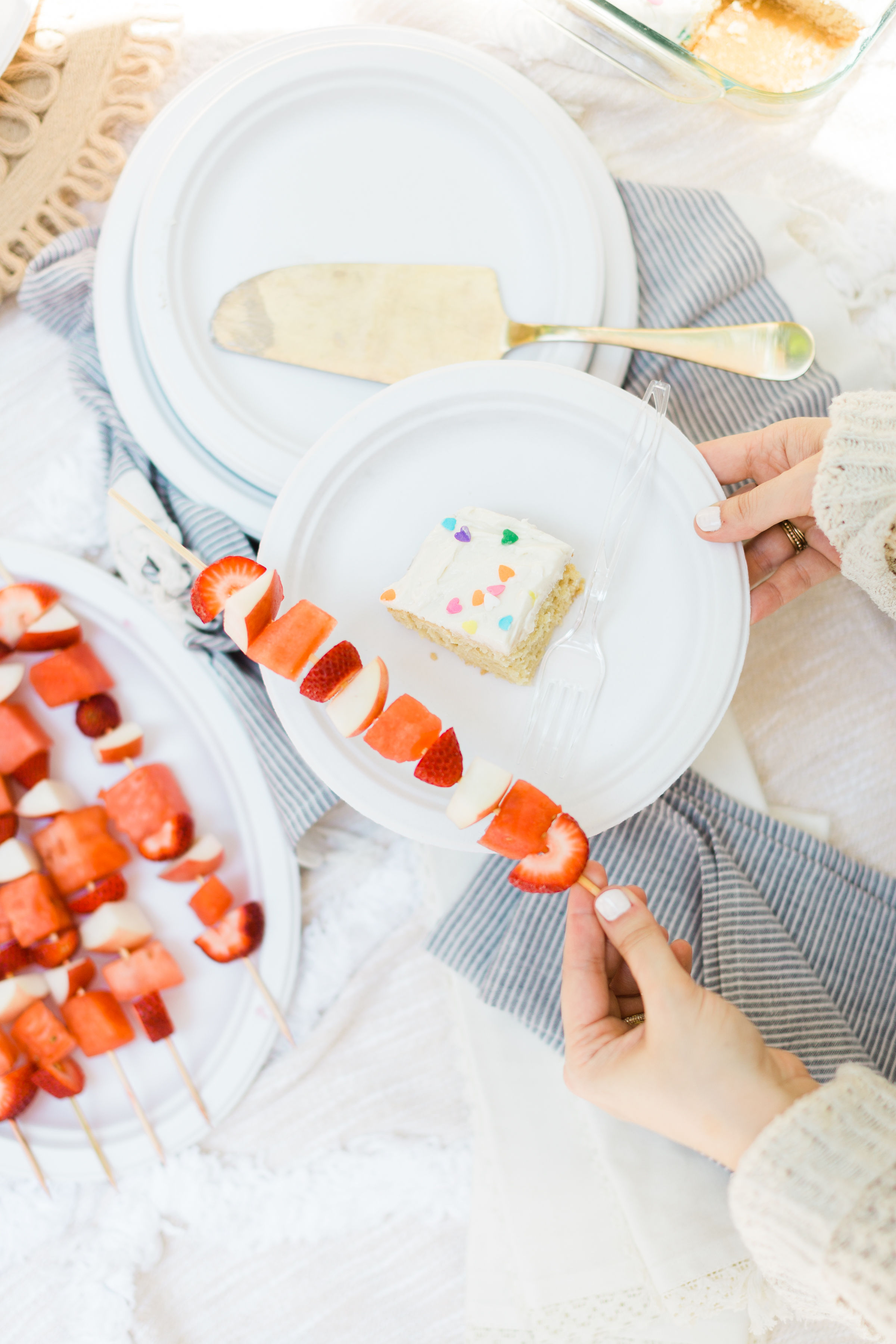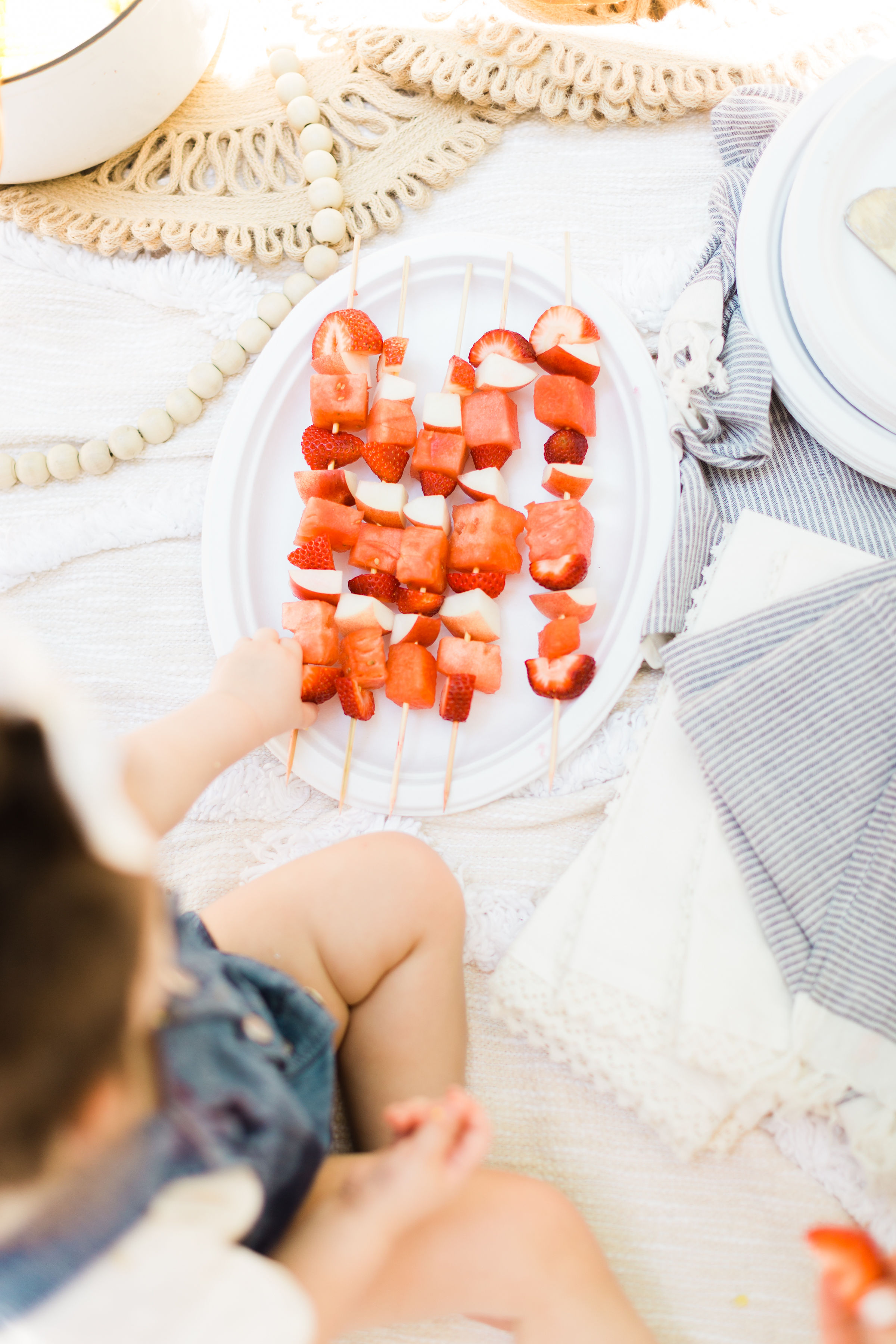 And our towering fruit kabobs.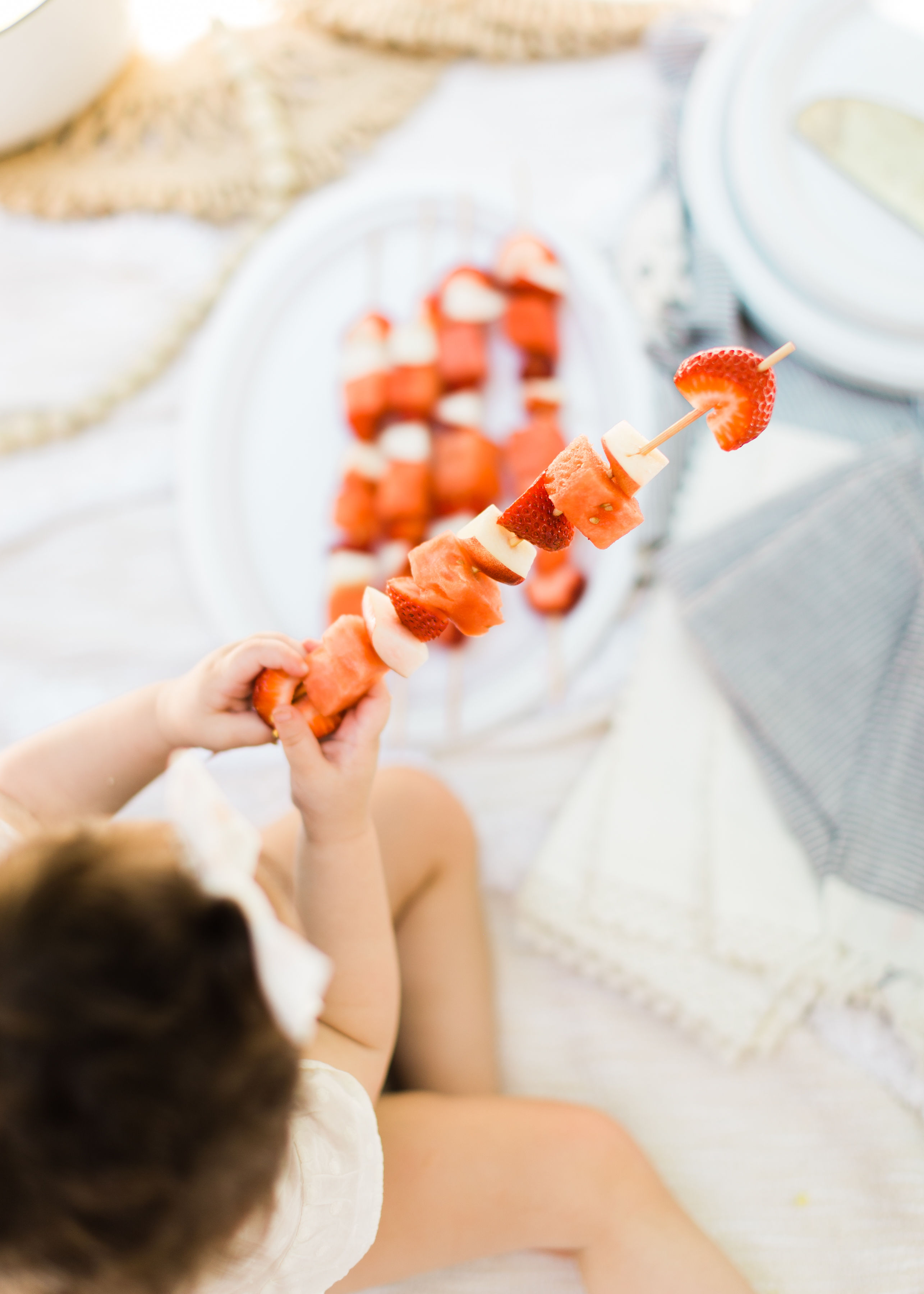 Do you like throwing outdoor summer dinner parties? Any favorite meals to serve outside?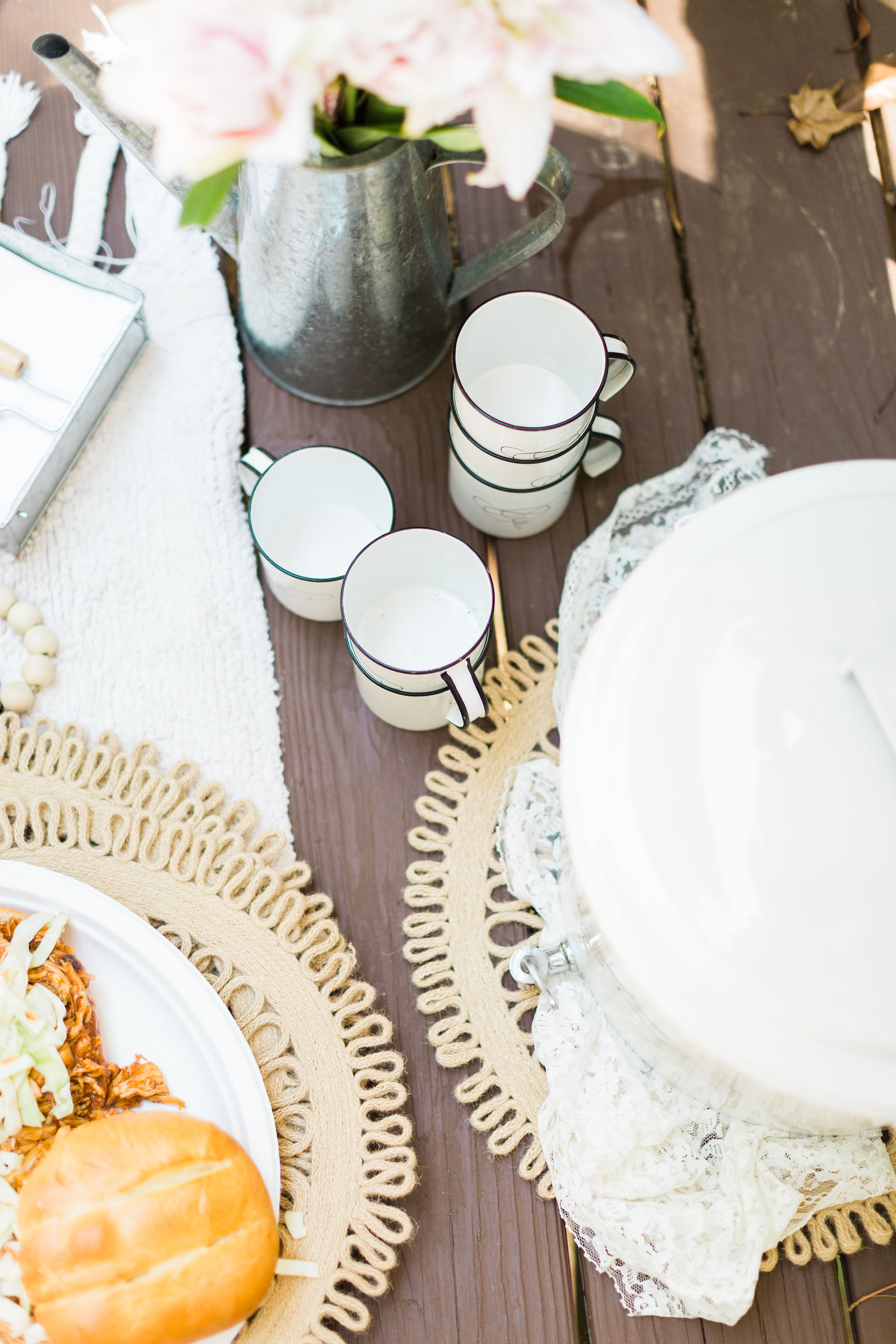 For more ideas and inspiration, visit MyChinet.com.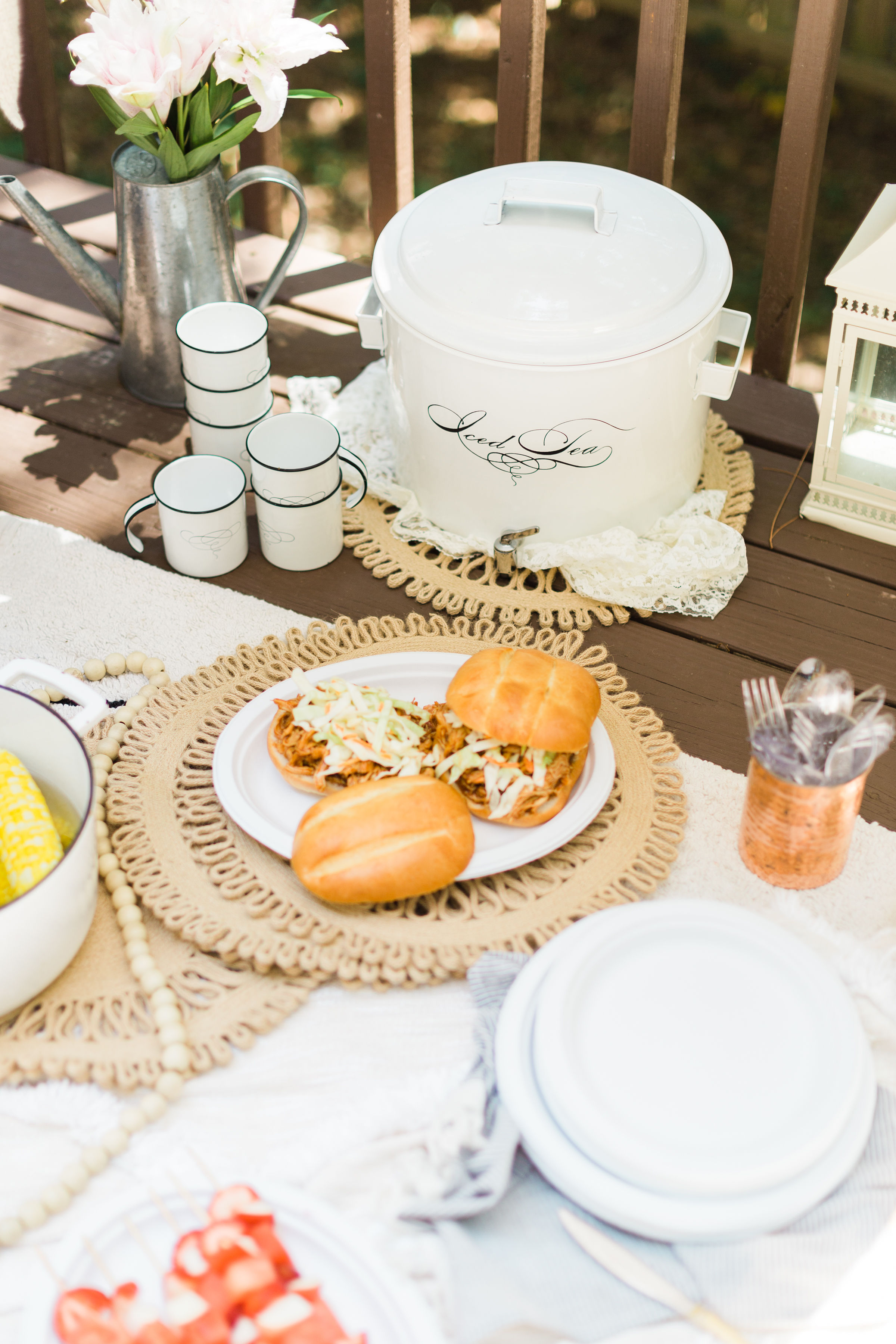 Love this backyard BBQ dinner party? Check out all of our parties here; and if you put together your own outdoor summer meal, be sure to tag me on social media (@glitterinclexi) so I can live vicariously through all of your get-togethers!
Photos by Annie Timmons Photography for Glitter, Inc.