This post contains affiliate links, which means that if you click on one of the product links, I'll receive a small commission. Thank you so much for clicking through and helping to support this little blog business of mine! Read more about our site, privacy, and disclosure policies here.
Get cozy and dive into a new romance novel with one of these 9 delightfully good romance books (that I recently read and loved!), all perfect to add to a cold weather reading list!
Okay, this may sound a little weird (but then, I feel like at least half of everything that comes out of my mouth is a little weird!), but I LIVE for reading a good book all cuddled up under a pile of blankets with a cup of tea in hand. I think I may actually be a ninety year old Grandma. (And truth: I've been that way a LONG time. I've always been dubbed "an old soul." Feel free to picture little Lexi here as a nerdy 8 year old hiding in my bedroom closet well after midnight, reading books.)
Reading those books under a pile of blankets in 90 degree weather is a tad counter-productive though, so I'll admit, peek reading seasons for me are undeniably fall and winter. Cooler weather reading is where it's at. I mean, don't get me wrong, I read all year long, but there's something about the dipping temperature that motivates me to dive into book after book, rather than get sucked into another reality tv show marathon. (But seriously, when is The Bachelorette starting again?) And of course, I can't resist a good modern romance, rom com, even the cringe-worthy "chick lit" category, you name it! Sometimes you just need to dive into a great love story.
So if you're anything like me, and you love diving into a page-turning, heart-stopping modern romance all bundled up under a cozy blanket, then this reading list is for you! Let's call it a "cooler weather reading list," shall we?
Delightfully Good Romance Books to Read ASAP
And the best part about these romance books – because they mostly fall into the modern romance category (with a dystopian YA exception, because I couldn't resist sharing the newest series from Kierra Cass!) – many of these romance books feature stronger female leads, diverse characters and backgrounds, and a little more depth than say, a rote Harlequin romance novel. (But seriously, no judgment there! Reading is always a good idea!)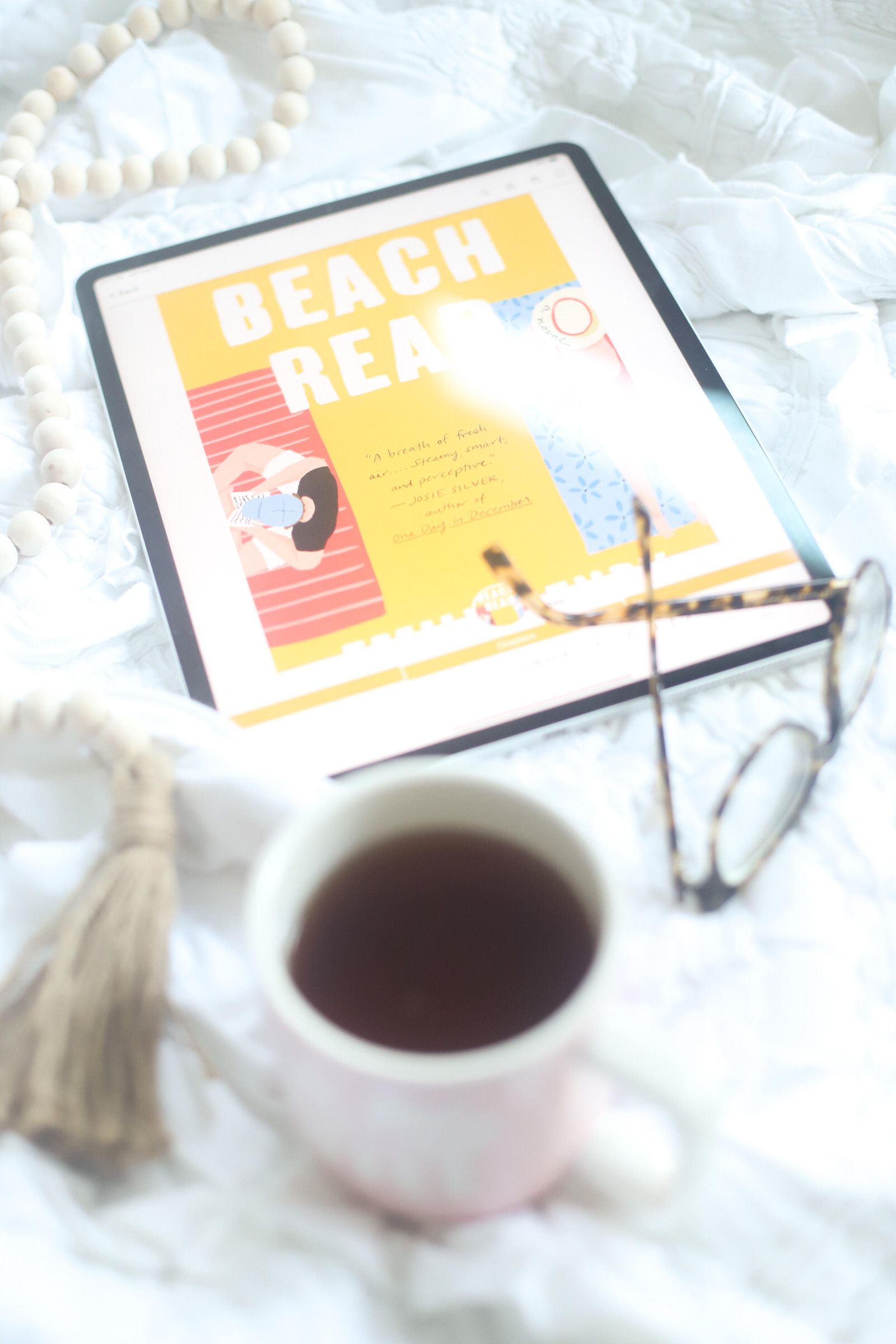 Want even more books I've read and loved?
Now let's talk about those heart-stopping, gut-wrenching, smile from ear-to-ear romance novels; or at least the ones I recently read and loved, that is!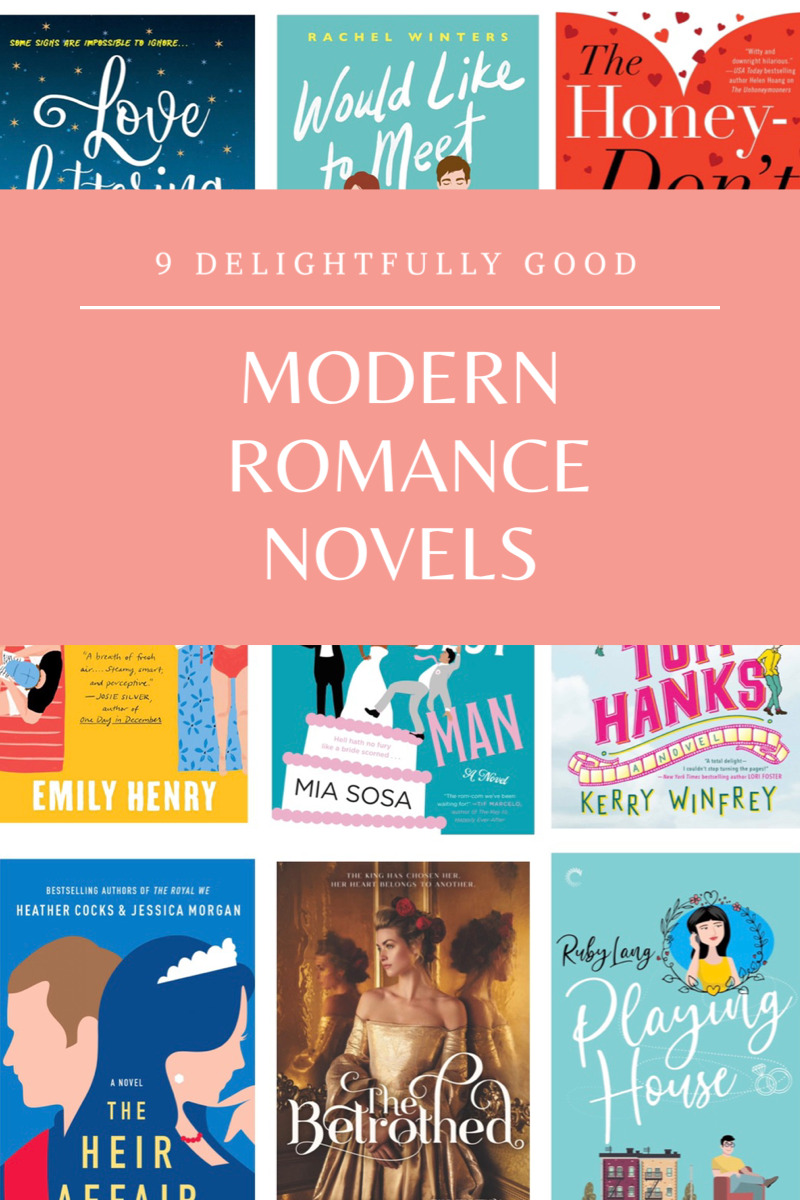 9 Great Romance Books I Recently Read and Loved
a.k.a., a Cold Weather Reading List
So in case you're looking for a great new book to pick up, I'm sharing 9 books I recently read; a.k.a., stayed up way too late devouring the words on the pages, and absolutely loved.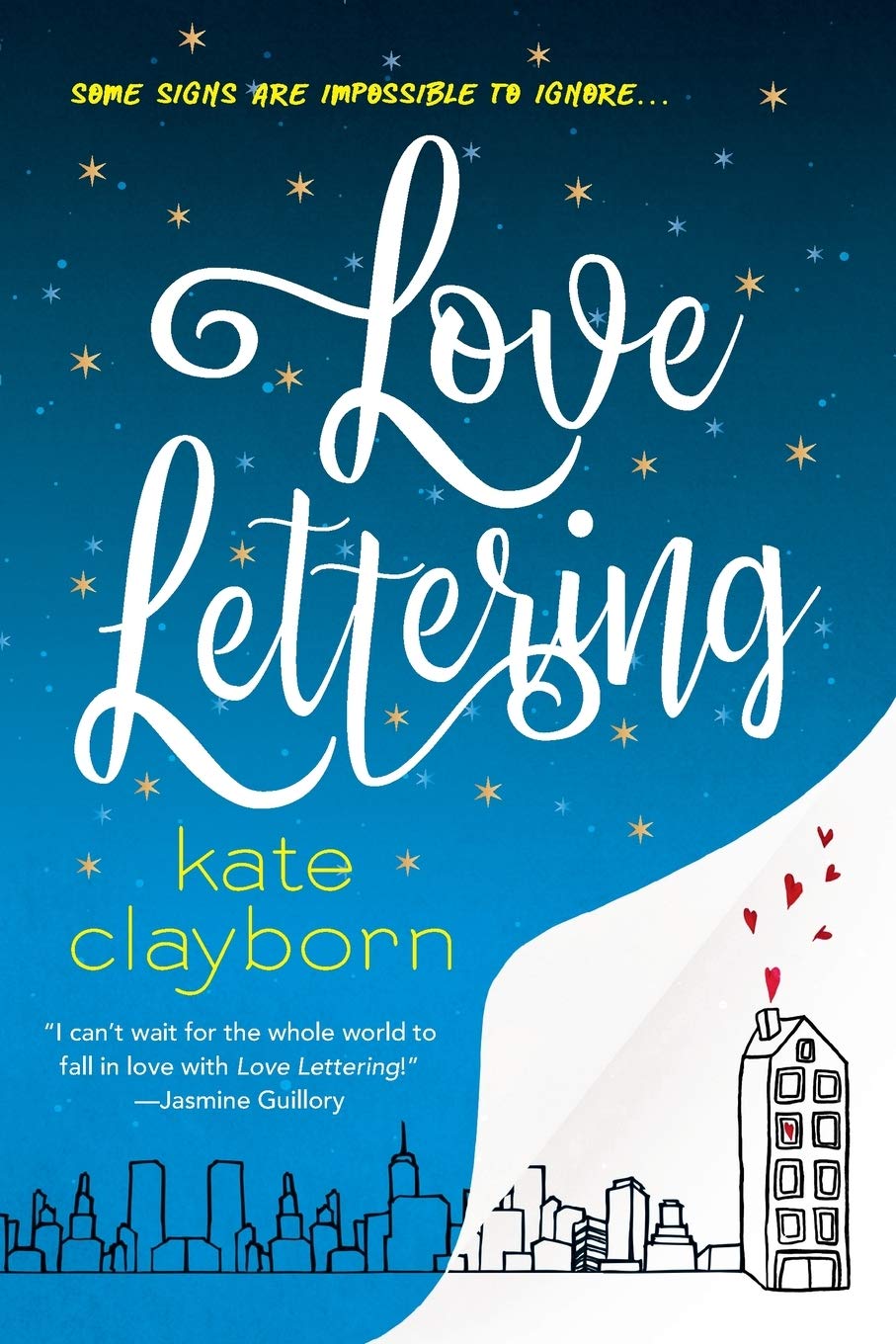 I just finished this book and totally loved it. It's definitely a guilty pleasure type read. Not only is the romance perfectly paced, Kate Clayborn's writing is so good. Such a good read.
From Amazon:
PopSugar Crazy Popular Books of 2020
Amazon Best Romance of the Month
Top Ten Best Romances of 2019—Entertainment Weekly
SheReads' Most Anticipated Books of 2020
Bustle 17 Best New Books Of December 2019
HelloGiggles 8 Best New Books To Read In December
"The perfect quarantine read. It's funny, sweet, and beautifully written. The romance is so perfect it made me ache."
—Alisha Rai, Bustle
A funny, sexy, and empowering story from acclaimed author Kate Clayborn that fans of Tessa Bailey, Jen DeLuca, and Rachel Winters will adore.
In this warm and witty romance from acclaimed author Kate Clayborn, one little word puts a woman's business—and her heart—in jeopardy . . .
Meg Mackworth's hand-lettering skill has made her famous as the Planner of Park Slope, designing custom journals for her New York City clientele. She has another skill too: reading signs that other people miss. Knowing the upcoming marriage of Reid Sutherland and his polished fiancée was doomed to fail is one thing, but weaving a secret word of warning into their wedding program is another. Meg may have thought no one would spot it, but she hadn't counted on sharp-eyed, pattern-obsessed Reid.
A year later, Reid has tracked Meg down to find out how she knew that his meticulously planned future was about to implode. But with a looming deadline and a bad case of creative block, Meg doesn't have time for Reid's questions—unless he can help her find her missing inspiration. As they gradually open up to each other, both try to ignore a deepening connection between them. But the signs are there—irresistible, indisputable, urging Meg to heed the messages Reid is sending her, before it's too late . . .
Buy the book here.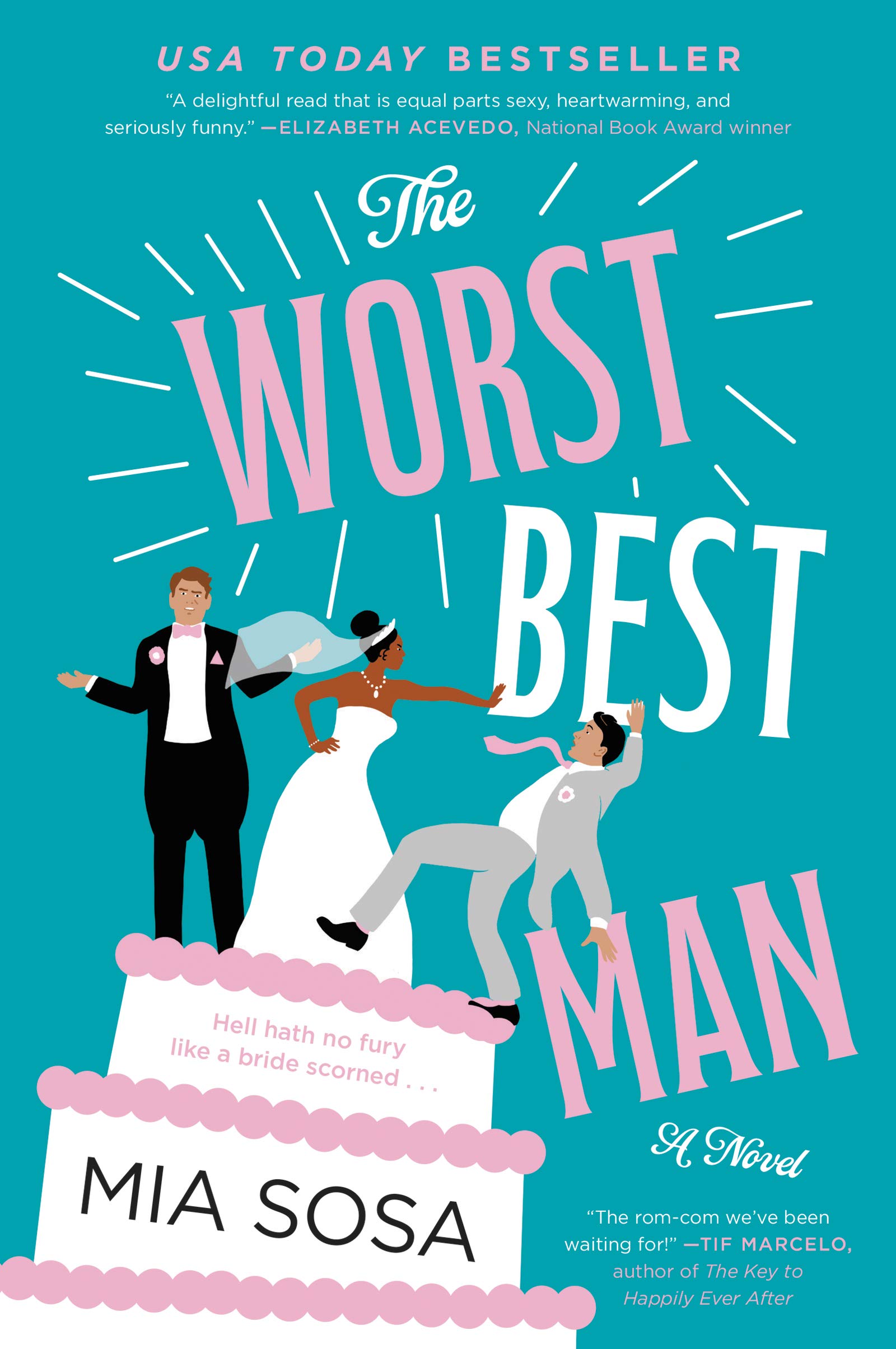 The Worst Best Man is modern rom com done so well. Mia Sosa is such a strong writer and the dialogue in particular between the characters keeps the humor wry and on point. The protagonist, Carolina, is strong and determined, and instantly likable behind the tough exterior. This was a definite page turner.
From Amazon:
"A romantic comedy that's fun and flirty, young and fresh." – PopSugar
One of Oprah Magazine's 21 Romance Novels That Are Set to Be the Best of 2020, EW's 20 New Books to Read in February, and PopSugar's 25 Brilliant New Books Hitting Shelves. A LibraryReads Pick for February and Amazon Best Romance of the Month!
Mia Sosa delivers a sassy, steamy #ownvoices enemies-to-lovers novel, perfect for fans of Jasmine Guillory, Helen Hoang, and Sally Thorne!
A wedding planner left at the altar? Yeah, the irony isn't lost on Carolina Santos, either. But despite that embarrassing blip from her past, Lina's offered an opportunity that could change her life. There's just one hitch… she has to collaborate with the best (make that worst) man from her own failed nuptials.
Marketing expert Max Hartley is determined to make his mark with a coveted hotel client looking to expand its brand. Then he learns he'll be working with his brother's whip-smart, stunning—absolutely off-limits—ex-fiancée. And she loathes him.
If they can nail their presentation without killing each other, they'll both come out ahead. Except Max has been public enemy number one ever since he encouraged his brother to jilt the bride, and Lina's ready to dish out a little payback of her own.
Soon Lina and Max discover animosity may not be the only emotion creating sparks between them. Still, this star-crossed couple can never be more than temporary playmates because Lina isn't interested in falling in love and Max refuses to play runner-up to his brother ever again …
Buy the book here.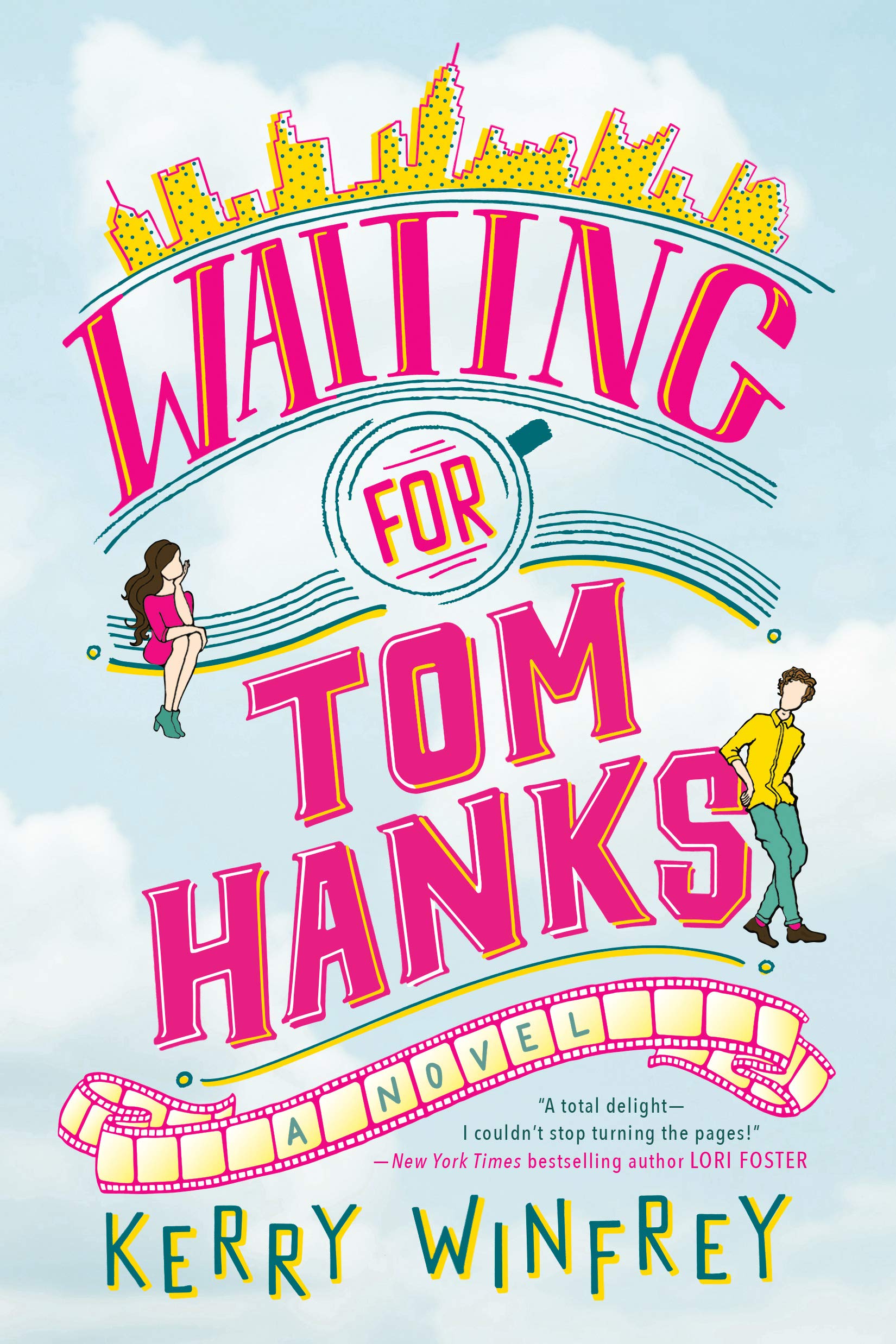 I'll admit, the title alone of this book was a bit off-putting. I was afraid this book would be too syrupy sweet, too over-the-top "chick lit"; instead, I ate it up. Sure, the main character took some adjusting to. She came off a bit annoying at first, but I wound up liking her, and the story. It was kind of like a great Hallmark movie, in book form, of course. This was an easy and fun read, and definitely something cute to dive into.
From Amazon:
A rom-com-obsessed romantic waiting for her perfect leading man learns that life doesn't always go according to a script in this delightfully charming and funny novel.
Annie Cassidy dreams of being the next Nora Ephron. She spends her days writing screenplays, rewatching Sleepless in Seattle, and waiting for her movie-perfect meet-cute. If she could just find her own Tom Hanks—a man who's sweet, sensitive, and possibly owns a houseboat—her problems would disappear and her life would be perfect. But Tom Hanks is nowhere in sight.
When a movie starts filming in her neighborhood and Annie gets a job on set, it seems like a sign. Then Annie meets the lead actor, Drew Danforth, a cocky prankster who couldn't be less like Tom Hanks if he tried. Their meet-cute is more of a meet-fail, but soon Annie finds herself sharing some classic rom-com moments with Drew. Her Tom Hanks can't be an actor who's leaving town in a matter of days…can he?
Buy the book here.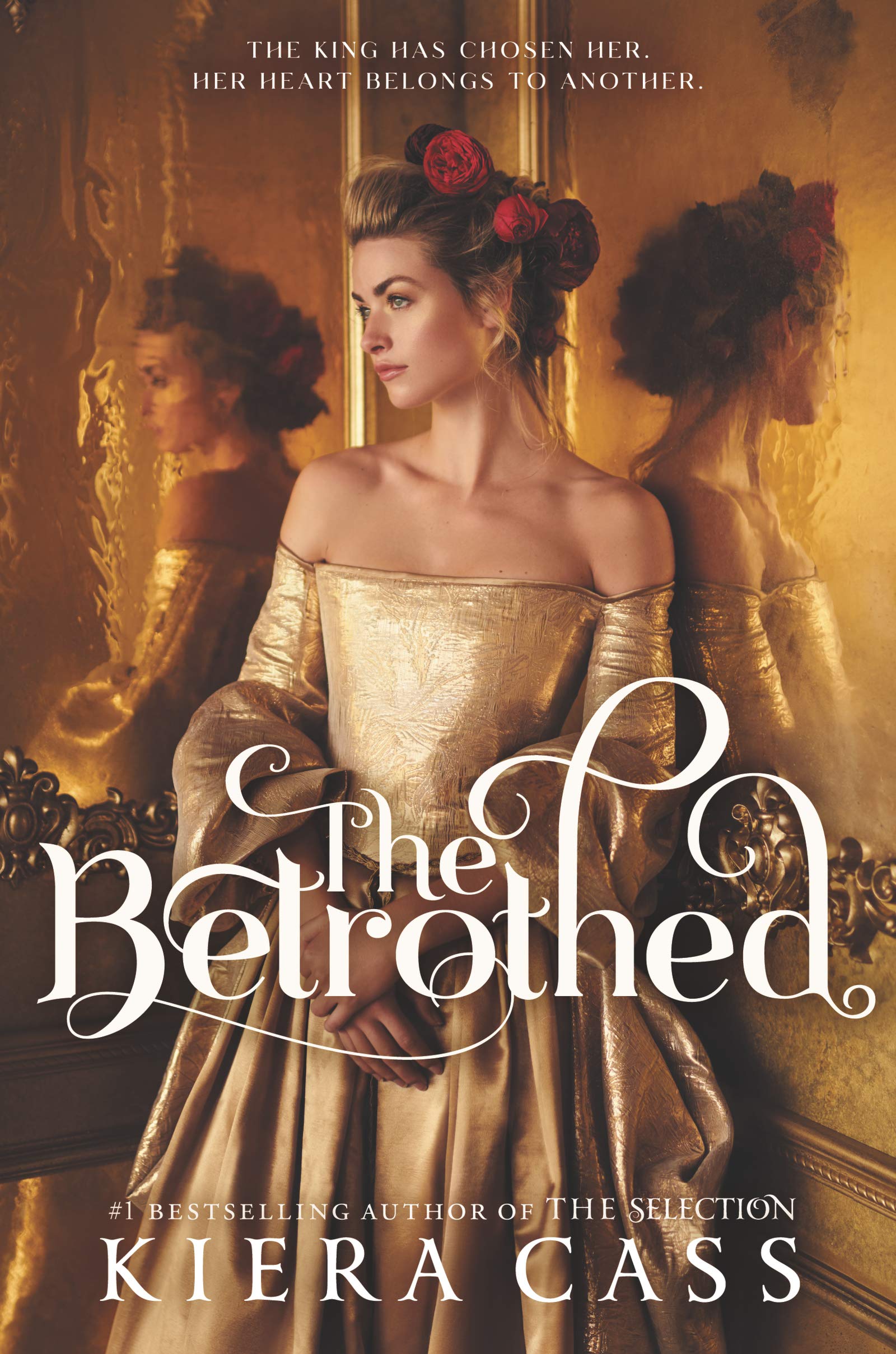 This is actually a YA novel (young adult), the newest by the super popular Kiera Cass, author of The Selection series. (If you haven't read The Selection series, and you love a good dystopian YA novel, you definitely need to read those first!)
The Betrothed is a quick read and like most of the author's other novels, begs for a second book (which I'll be patiently awaiting!) Snag this one for a fast-paced royal romance.
From Amazon:
Kiera Cass is back with a glittering royal romance sure to captivate her legion of loyal readers and lovers of courtly intrigue alike.
A would-be queen. A handsome young king. A perfect match…or is it?
When King Jameson declares his love for Lady Hollis Brite, Hollis is shocked—and thrilled. After all, she's grown up at Keresken Castle, vying for the king's attention alongside other daughters of the nobility. Capturing his heart is a dream come true.
But Hollis soon realizes that falling in love with a king and being crowned queen may not be the happily ever after she thought it would be. And when she meets a commoner with the mysterious power to see right into her heart, she finds that the future she really wants is one that she never thought to imagine.
Buy the book here.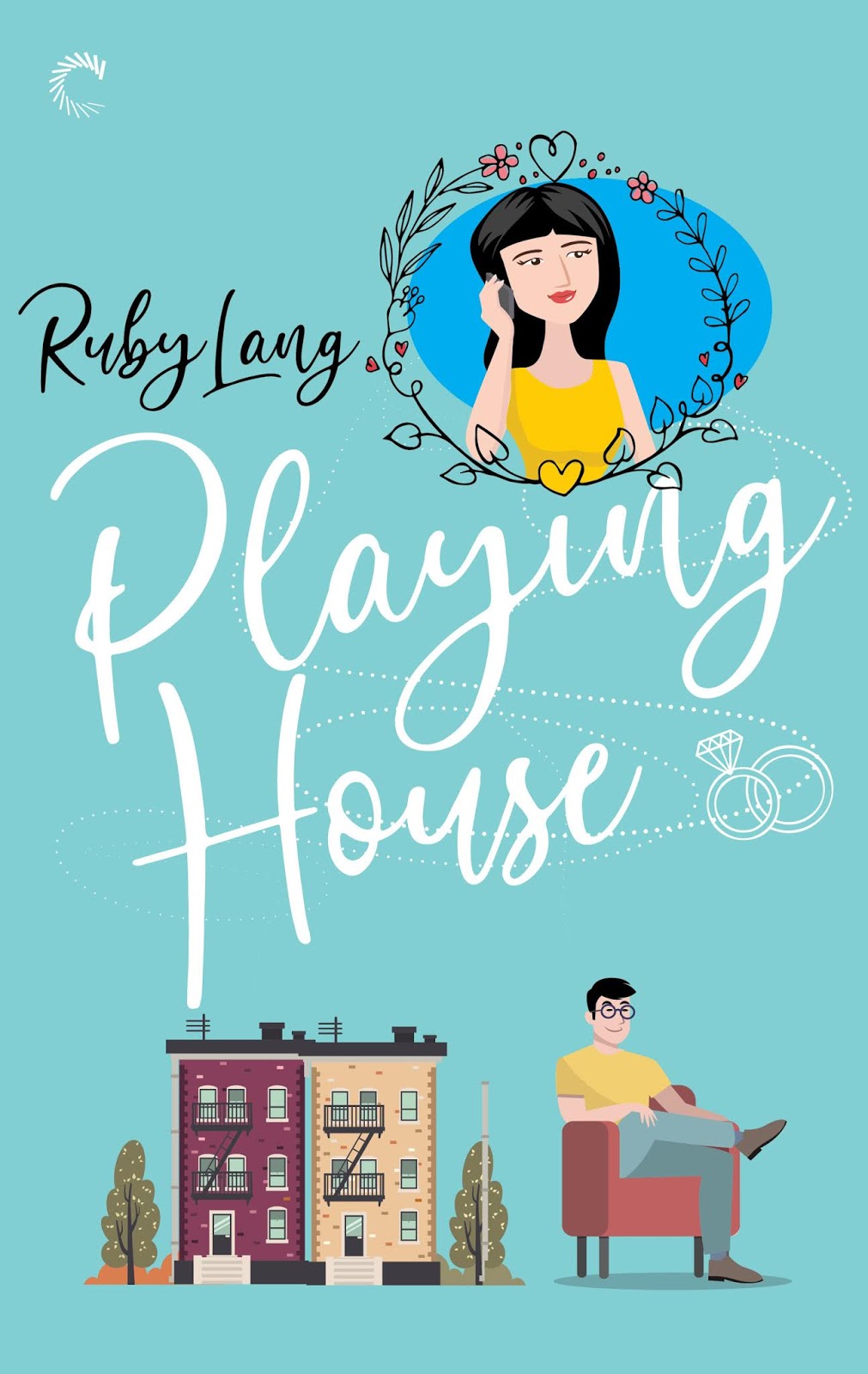 This short and sweet rom com was a charmingly good read. Grownup characters, rich details of city architecture and city planning (I actually learned a lot!), and all of the meet cute, romantic tropes that keep the book light and enjoyable. This was a fun read for sure.
From Amazon:
Romance blossoms between two city planners posing as newlyweds in this first in a bright new series by acclaimed author Ruby Lang.
The last thing Oliver Huang expects to see on the historic Mount Morris home tour is longtime acquaintance Fay Liu bustling up and kissing him hello. He's happy to playact being a couple to save her from a pushy admirer. Fay's beautiful, successful and smart, and if he's being honest, Oliver has always had a bit of a thing for her.
Maybe more than a bit.
Geeking out over architectural details is Oliver and Fay's shared love language, and soon they're touring pricey real estate across Upper Manhattan as the terribly faux but terribly charming couple Darling and Olly.
For the first time since being laid off from the job he loved, Oliver has something to look forward to. And for the first time since her divorce, Fay's having fun.
Somewhere between the light-filled living rooms and spacious closets they've explored, this faux relationship just may have sparked some very real feelings. For Oliver and Fay, home truly is where their hearts are.
Buy the book here.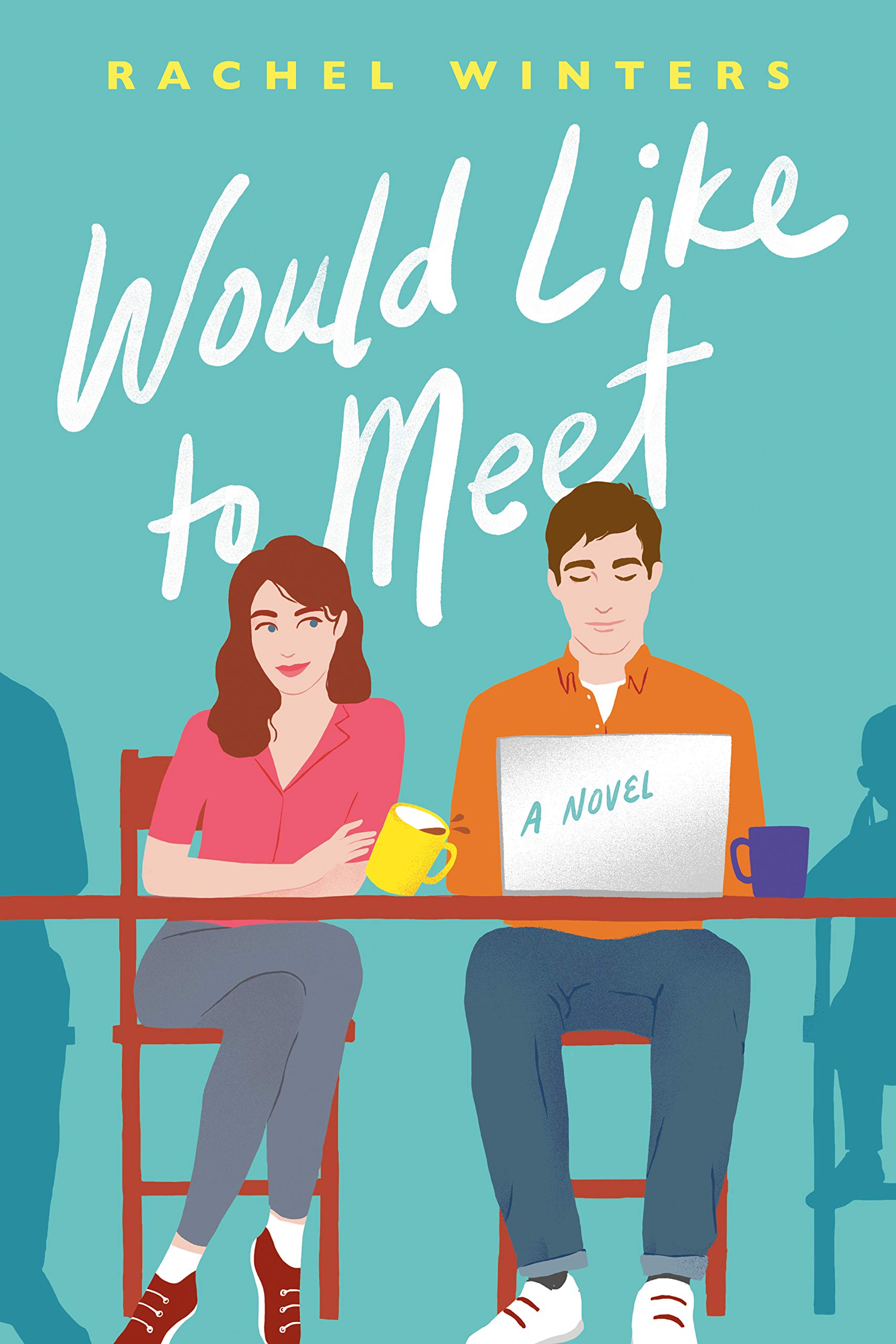 While the book was a teensy bit predictable, I really enjoyed the writing and storytelling as the main character, Evie Summers, reenacted and re-created iconic rom-com tropes in public in an attempt to show a disbelieving screenplay writer, Ezra Chester, that rom-coms aren't unrealistic. This was a sweet read, and of course, I was rooting on the characters all throughout the story; happy ending included.
From Amazon:
Can you fall in love like they do in the movies?
It's Evie Summers's job to find out. Because if she can't convince her film agency's biggest client, Ezra Chester, to write the romantic-comedy screenplay he owes producers, her career will be over. The catch? He thinks rom-coms are unrealistic–and he'll only put pen to paper if Evie shows him that it's possible to meet a man in real life the way it happens on the big screen.
Cynical Evie might not believe in happily ever after, but she'll do what it takes to save the job that's been her lifeline . . . even if it means reenacting iconic rom-com scenes in public. Spilling orange juice on a cute stranger? No problem. Leaving her number in books all over London to see who calls? Done. With a little help from her well-meaning friends–and Ben and Anette, the adorable father-daughter duo who keep witnessing her humiliations–Evie is determined to prove she can meet a man the way Sally met Harry. But can a workaholic who's given up on love find a meet-cute of her very own?
Buy the book here.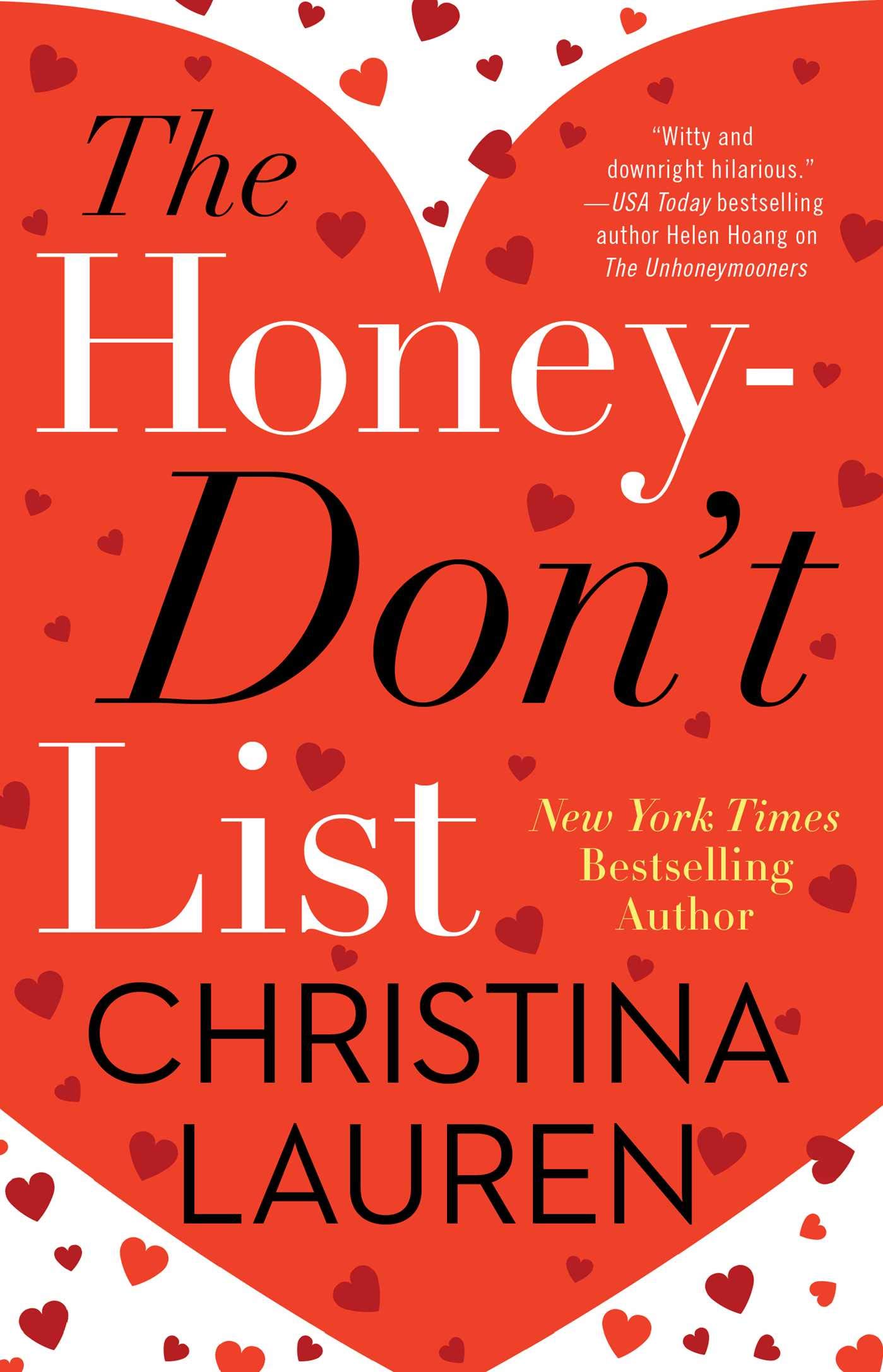 I've said it before, I'll say it again: Christina Lauren knows how to create great modern romance books. I found it fascinating to watch the behind the scenes of a powerful duo behind a fictional (and very famous) home remodeling and design show unraveling, with the main characters, Cary and James, trying mostly in vain to fix it all. The pair were an unlikely couple themselves. But the story was good enough that it kept the pace. And by the end, the burgeoning romance made a lot of sense.
If you do read this one, tell me: were you totally picturing Chip and Joanna Gaines here? 🤣
From Amazon:
From the New York Times bestselling author behind the "joyful, warm, touching" (Jasmine Guillory, New York Times bestselling author) The Unhoneymooners comes a delightfully charming love story about what happens when two assistants tasked with keeping a rocky relationship from explosion start to feel sparks of their own.
Carey Duncan has worked for home remodeling and design gurus Melissa and Rusty Tripp for nearly a decade. A country girl at heart, Carey started in their first store at sixteen, and—more than anyone would suspect—has helped them build an empire. With a new show and a book about to launch, the Tripps are on the verge of superstardom. There's only one problem: America's favorite couple can't stand each other.
James McCann, MIT graduate and engineering genius, was originally hired as a structural engineer, but the job isn't all he thought it'd be. The last straw? Both he and Carey must go on book tour with the Tripps and keep the wheels from falling off the proverbial bus.
Unfortunately, neither of them is in any position to quit. Carey needs health insurance, and James has been promised the role of a lifetime if he can just keep the couple on track for a few more weeks. While road-tripping with the Tripps up the West Coast, Carey and James vow to work together to keep their bosses' secrets hidden, and their own jobs secure. But if they stop playing along—and start playing for keeps—they may have the chance to build something beautiful together…
From the "hilariously zany and heartfelt" (Booklist) Christina Lauren comes a romantic comedy that proves if it's broke, you might as well fix it.
Buy the book here.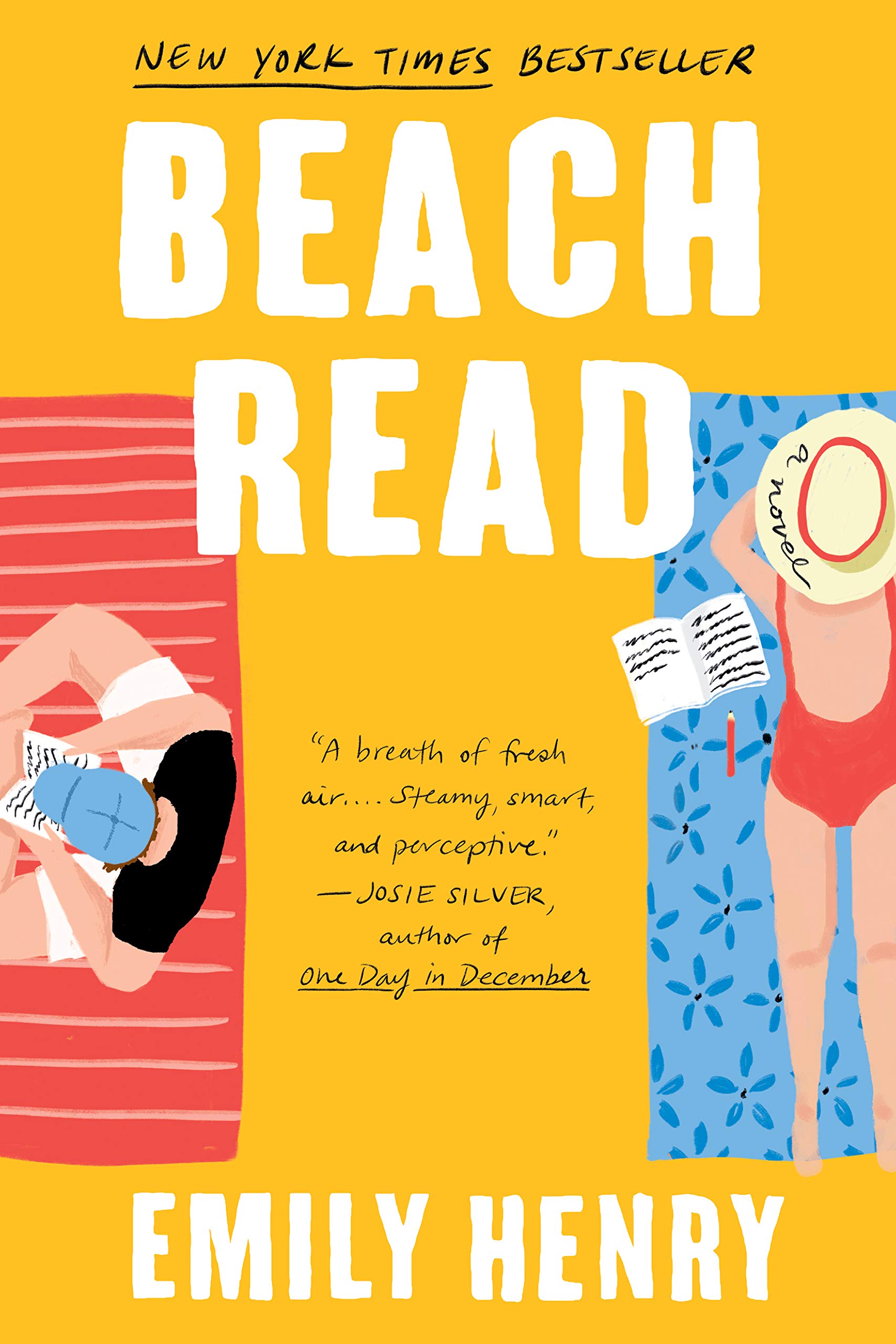 Okay, now I know most of us aren't headed to the beach much as it gets colder (although maybe you have a tropical beach vacation planned this winter?! Jealous!) Still, Beach Read will transport you to the seaside, but not at all in a cliche kind of way. The banter, the humor, the heartbreak, the baggage. This is definitely worth a read.
From Amazon:
THE INSTANT NEW YORK TIMES BESTSELLER!
"Original, sparkling bright, and layered with feeling…"—Sally Thorne, author of The Hating Game

A romance writer who no longer believes in love and a literary writer stuck in a rut engage in a summer-long challenge that may just upend everything they believe about happily ever afters.
Augustus Everett is an acclaimed author of literary fiction. January Andrews writes bestselling romance. When she pens a happily ever after, he kills off his entire cast.
They're polar opposites.
In fact, the only thing they have in common is that for the next three months, they're living in neighboring beach houses, broke, and bogged down with writer's block.
Until, one hazy evening, one thing leads to another and they strike a deal designed to force them out of their creative ruts: Augustus will spend the summer writing something happy, and January will pen the next Great American Novel. She'll take him on field trips worthy of any rom-com montage. And he'll take her to interview surviving members of a backwoods death cult (obviously). Everyone will finish a book and no one will fall in love. Really.
Buy the book here.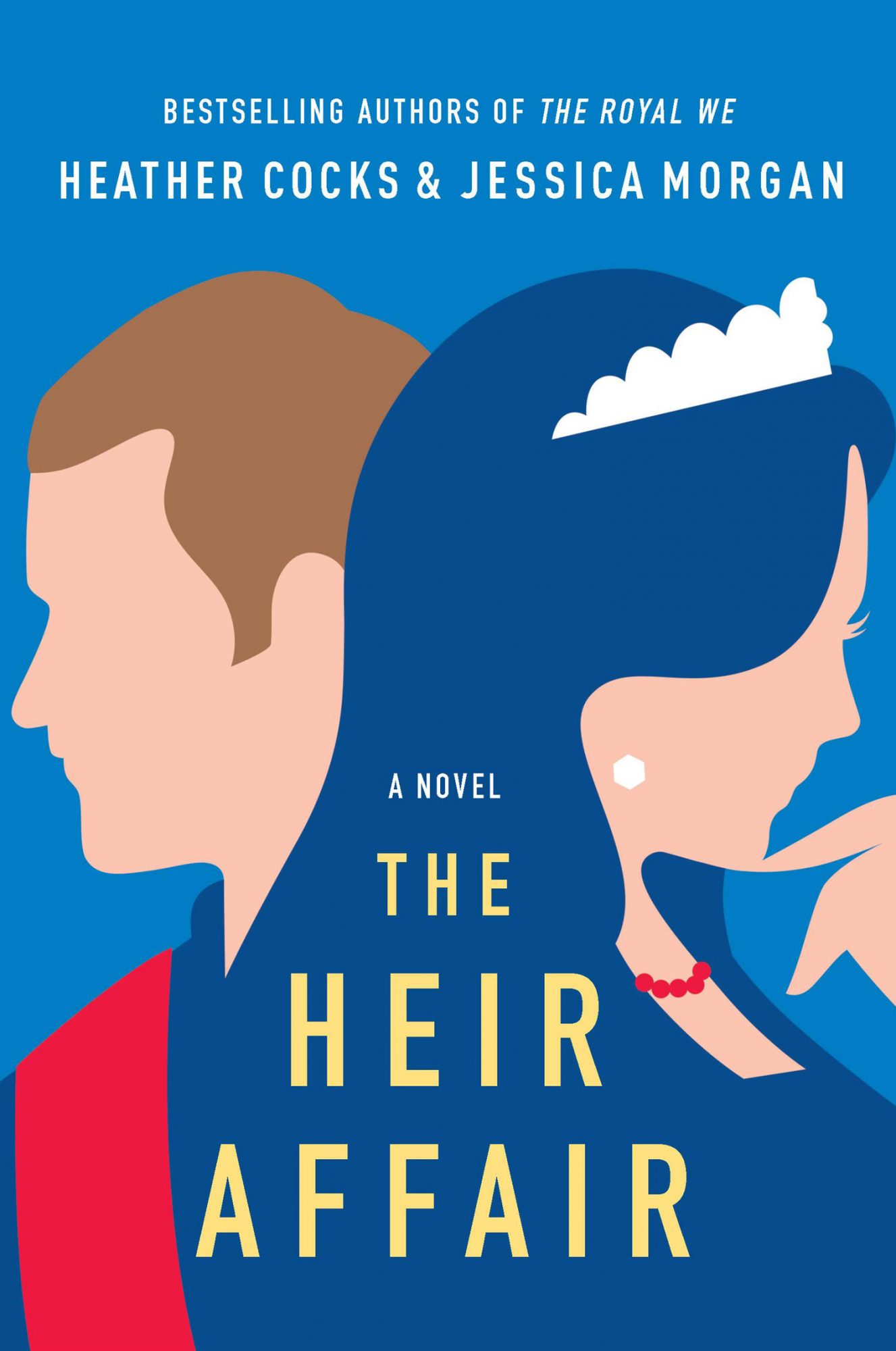 The Heir Affair by Heather Cocks and Jessica Morgan
Now admittedly, I haven't yet read this one, but it's at the very top of my list. Because it's actually a sequel to The Royal We, which I absolutely positively loved. (You can read my full review on The Royal We, right here!) I'm so looking forward to reuniting with Bex, Nick, and Freddie; all such great characters.
From Amazon:
Making it up the aisle was the easy part: Rebecca "Bex" Porter must survive her own scandals and adjust to royal British life in this "timely and positively delicious" follow-up to The Royal We that's "just as fun, charming, and delightful as the first." (Taylor Jenkins Reid)
After a scandalous secret turns their fairy-tale wedding into a nightmare, Rebecca "Bex" Porter and her husband Prince Nicholas are in self-imposed exile. The public is angry. The Queen is even angrier. And the press is salivating. Cutting themselves off from friends and family, and escaping the world's judgmental eyes, feels like the best way to protect their fragile, all-consuming romance.
But when a crisis forces the new Duke and Duchess back to London, the Band-Aid they'd placed over their problems starts to peel at the edges. Now, as old family secrets and new ones threaten to derail her new royal life, Bex has to face the emotional wreckage she and Nick left behind: with the Queen, with the world, and with Nick's brother Freddie, whose sins may not be so easily forgotten — nor forgiven.
Buy the book here.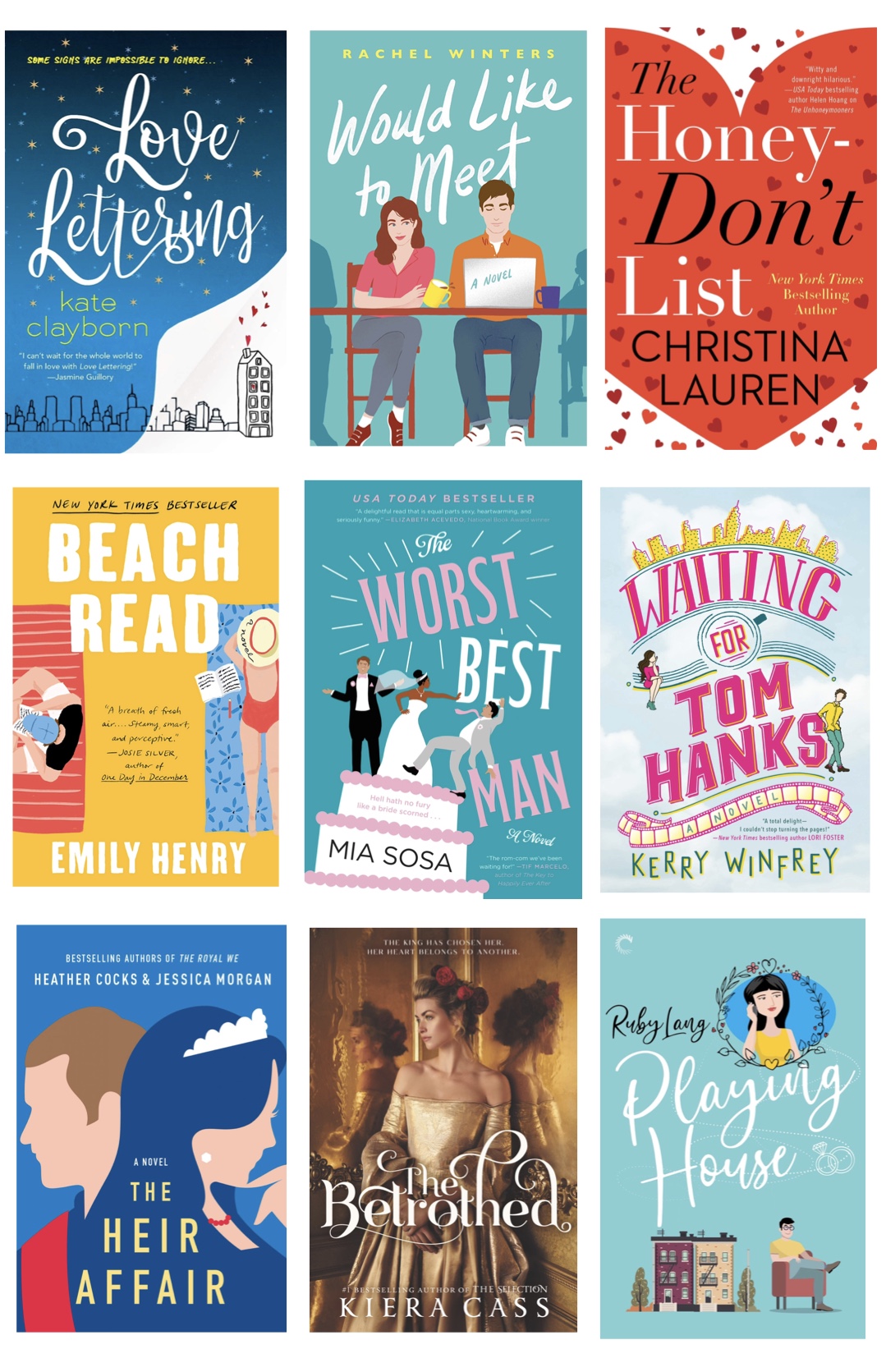 So grab a cup of coffee or tea, curl up under a cozy blanket, and dive into a good book. The cooler weather totally gives you the go-ahead!
Then head back to this post, or find me (on Instagram, Facebook, and Twitter ), and let me know what you're reading! You can also always share your favorite books by tagging your picture and/or review with #GlitterBookClub on Instagram!
SHOP THE ROMANCE NOVELS POST | CLICK LEFT & RIGHT ARROWS TO EXPLORE

Yep, I like books a lot.
And in case you're curious, you can read all about why I started a book club right here. Happy reading!