This post contains affiliate links, which means that if you click on one of the product links, I'll receive a small commission. Additionally, as an Amazon Associate I earn from qualifying purchases. Thank you so much for clicking through and helping to support this little blog business of mine! Read more about our site, privacy, and disclosure policies here.
A few years back, hubby and I started the Valentine's Day tradition of … drumroll … staying at home. Of course now, with an 18-month-old, it's easier to keep our Valentine's Day date night low key, but long before our baby girl was here, we actually relished in a night in on the sofa.
The key to keeping your inexpensive Valentine's Day date night at home romantic and meaningful is to put down your technology. I'm a repeat offender of breaking out my iPhone at the dinner table, but on a night that's meant to be special, it's a really good idea to put the tech away. Then of course, taking a walk down memory lane, snacking on nothing but yummy junk food, and watching classic (a.k.a., cheesy) romantic movies, all set the mood for adorable fun. Even if you're looking for something a bit more outside-the-box, I have a few cute ideas for you to make this Valentine's Day – in your living room – a memorable (and affordable) one.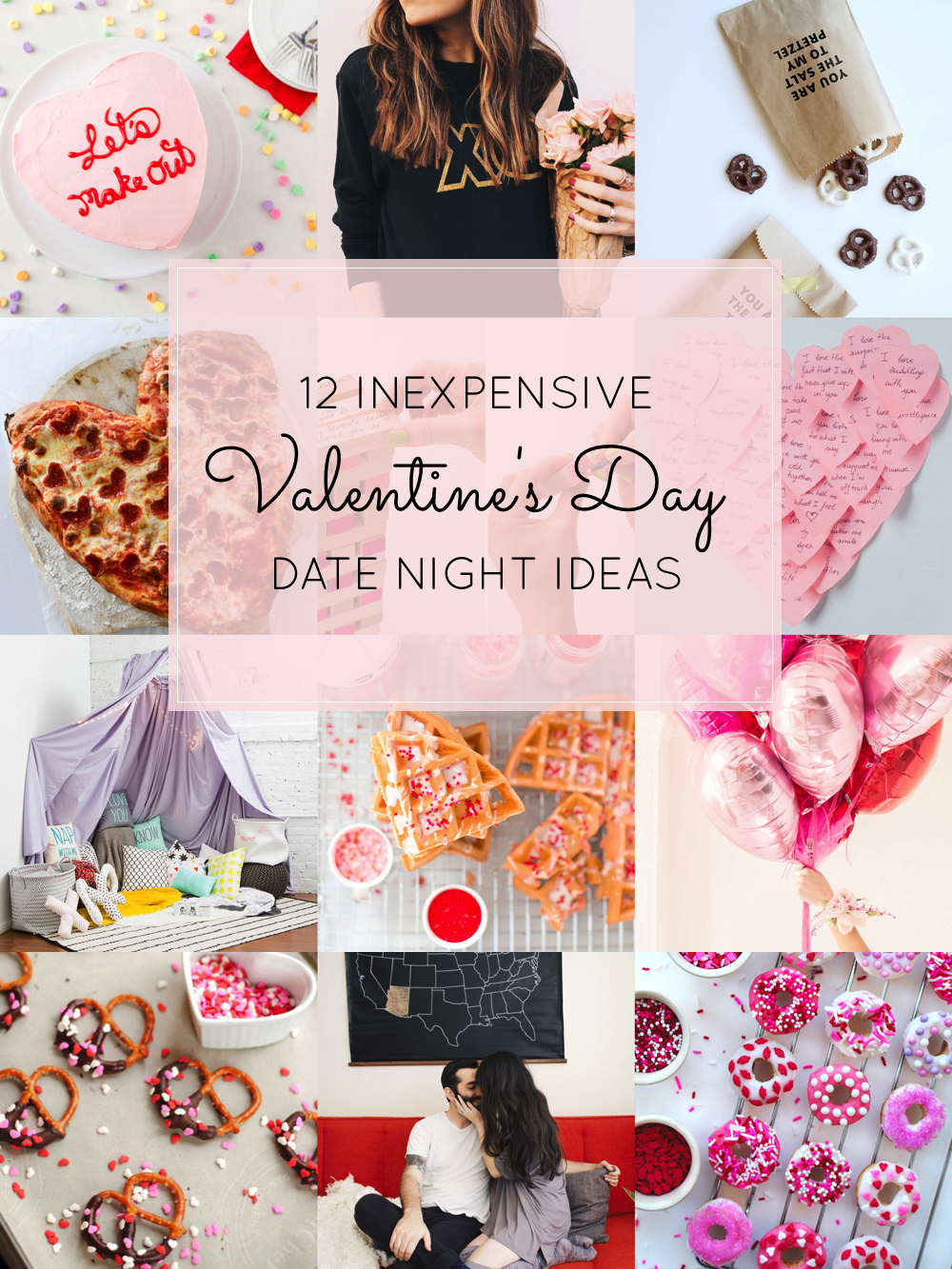 12 Inexpensive Valentine's Day Date Night Ideas
So without further ado, here are 12 inexpensive Valentine's Day date night ideas I think you and your special someone will love … (you know you want to get on the valentine's-day-on-the-sofa tradition bandwagon!)
Throwback Date Night
Party like it's 1999, or whatever year you started dating. Make a playlist of the year's top songs and rent the year's movie hits to watch all night long – you'll be strolling through memory lane in no time. (image via New Darlings)
Hang Out in a Grown-up Fort
Build a grown-up fort and camp out for the night. Cheap and so much fun. (via Brit + Co.)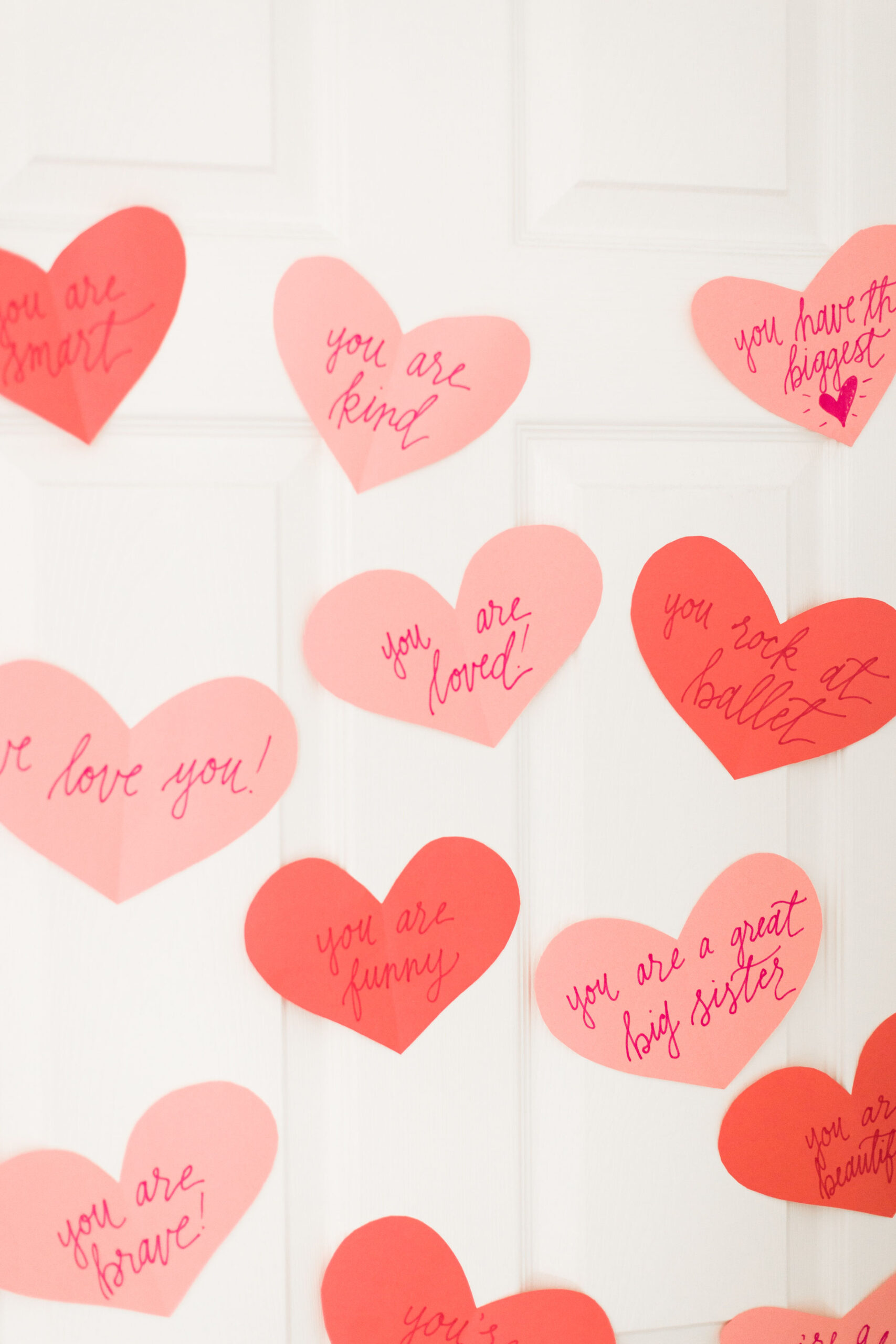 "Why I love you" Love Notes
Leave "Why I love you" messages all over the house or on someone's door. This DIY "heart attack" – a.k.a., tons of paper hearts spelling out the reasons you love your Valentine, splashed all over their bedroom door – is sure to surprise and delight kids and grown-ups alike!(For a grownup version, don't be afraid to get cheesy with it: "I love the way you remember to put the toilet seat back down;" "I love when you spare me, and do all of the dishes early in the morning;" "I love how good you smell.") (image via A Subtle Revelry)
Pizza, duh
Make your own homemade Valentine's Day Heart Pizza from How Sweet Eats. Or, keep it simple and order your favorite pizza and glue this adorable printable sign from Oh Happy Day on top of the box. Pizza is always a good idea.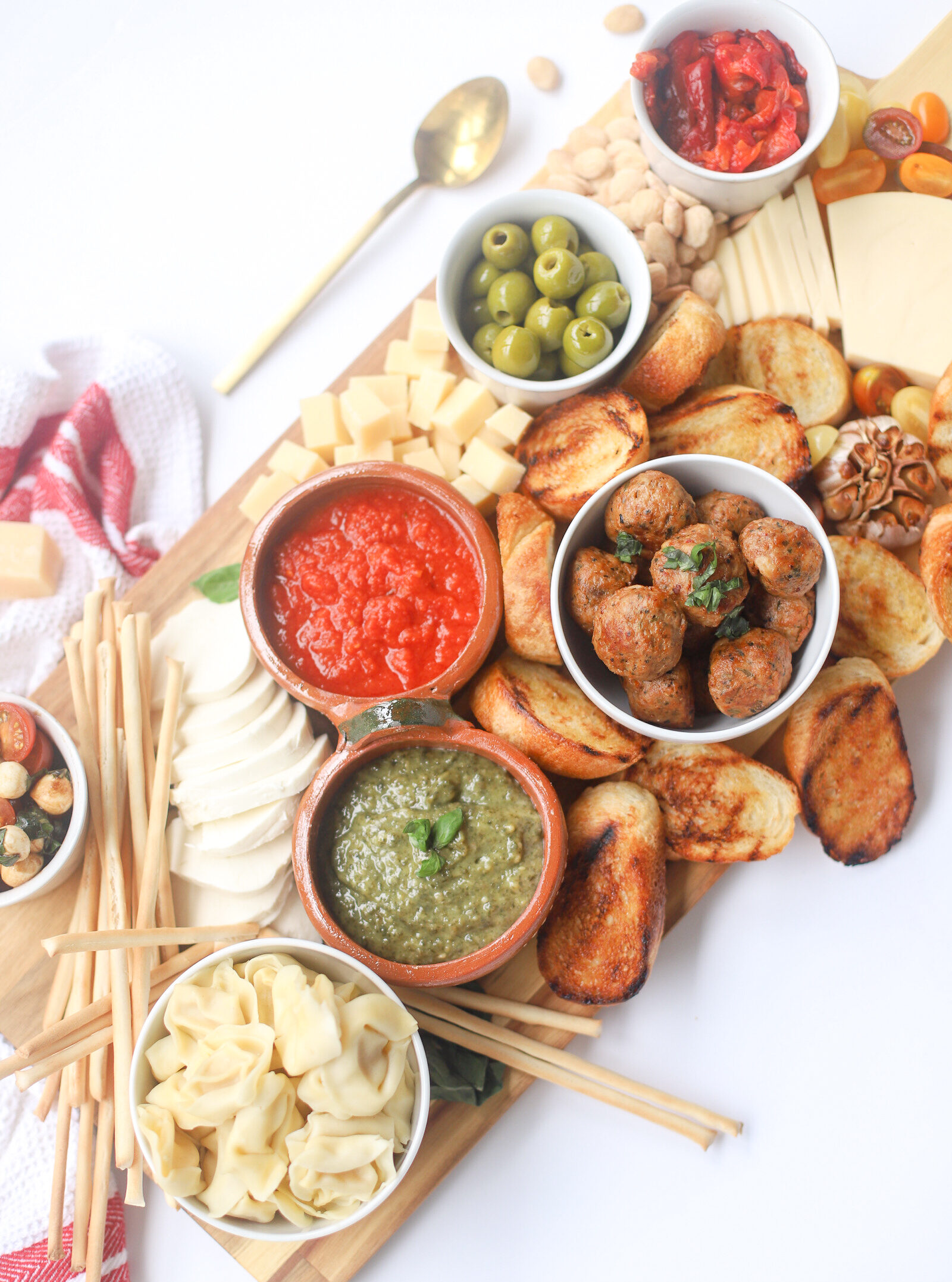 Cook Something Special
If you're feeling ambitious (and want to take a quick detour from the couch), cook something together. Be sure to have all of the ingredients ahead of time, or use a service like Home Chef to have the ingredients delivered to your doorstep, and then whip up something yummy, like this simple chicken pad thai, to share. (You can see all of our favorite dinner recipes here.)
You can also make a great big charcuterie board which requires minimal or no cooking at all yet feels extra special and fancy. We may be recreating this epic Italian Family Dinner Charcuterie Board this Valentine's Day.
Game Night
Play a game of DIY Date Night Jenga from Brit + Co. Or take out a whole stack of your favorite games and just have fun with it.
Dream of Travel
Plan your next vacation. Really plan it. Get out a pen and paper, make a list of the top five places you want to go, and start researching. I don't know about you, but planning our next adventure always puts a smile on our faces. (via New Darlings)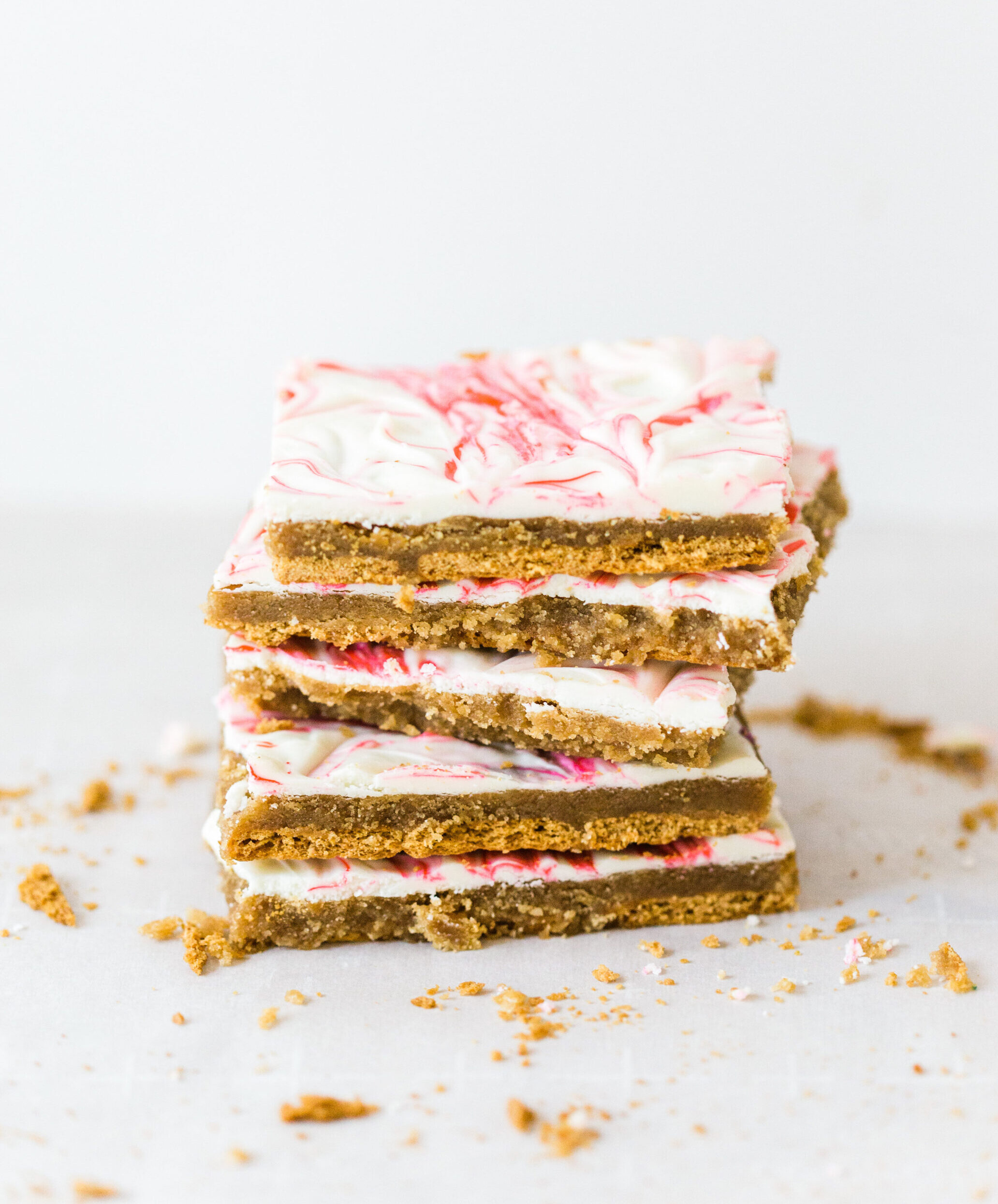 Snack Time
Make snacks you can munch on while watching all of your favorite rom coms; i.e.,marbled graham cracker Toffee Bark, chocolate-covered pretzels, valentine mini baked donuts, chocolate dipped krispie treats, etc. ("You are the salt to my pretzel" treat bags via Red Stamp)
Bake a Cake
Wow your special someone with a homemade cake. I mean, cake is always a good idea. (For the most adorable inspiration, check out this Let's Make Out Cake via Brit + Co. and for a super simple cake recipe, this simple and delicious homemade vanilla cake is our favorite.)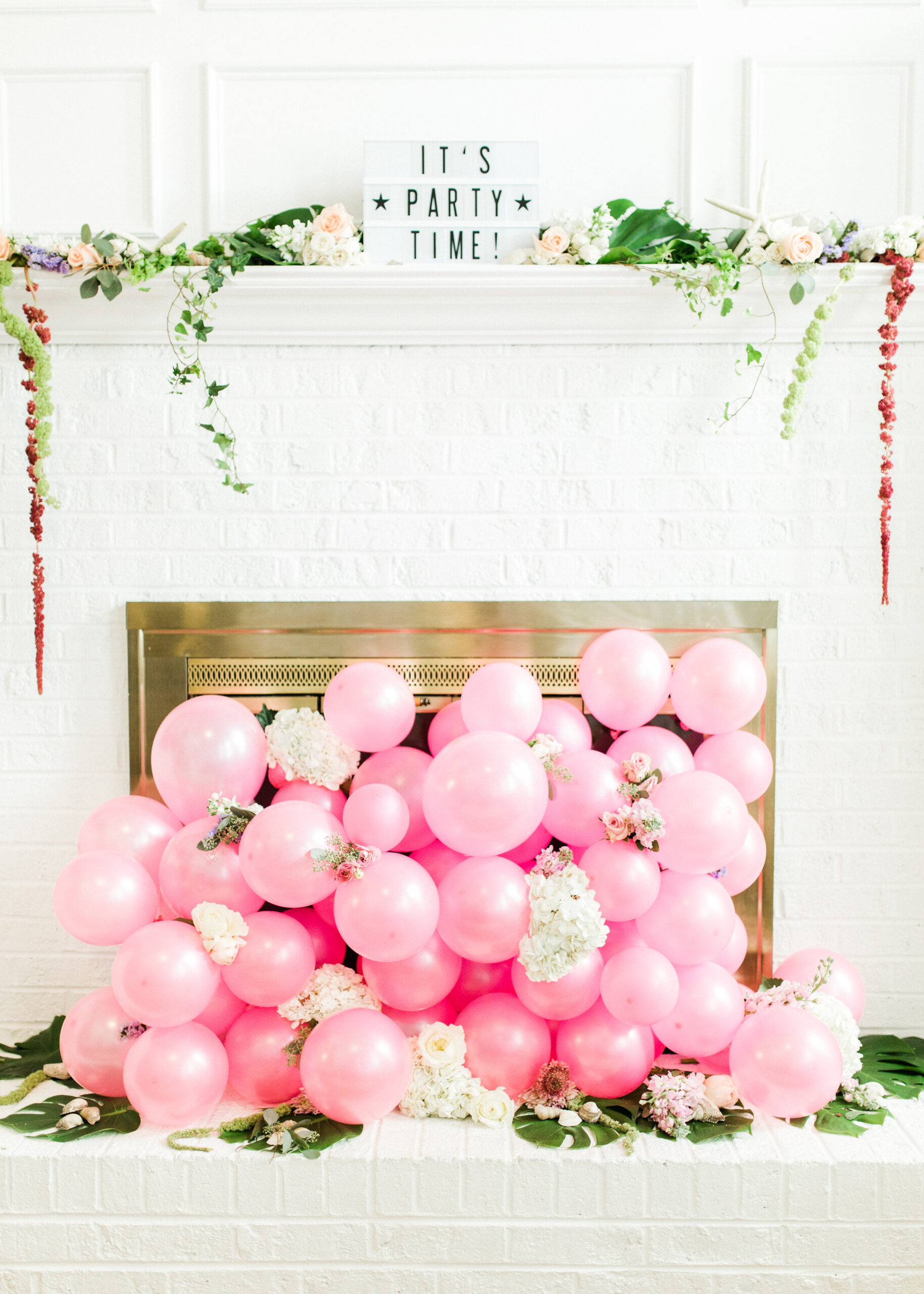 All of the Balloons
Fill your living room with heaps of balloons. (This picture was from that time we filled our fireplace with pink balloons at our Magical mermaid Birthday Party for Scarlett!)
Breakfast for Dinner
Make breakfast for dinner with these pink Valentine's Day waffles via Hello Wonderful.
Have a Pajama Party
And of course, don't forget to dress up for the big occasion! PJ's mandatory. (Love this Glitter XO Sweatshirt DIY via Merrick's Art.)
How about you? How are you spending this Valentine's Day? Do you have big plans to celebrate this Valentine's Day from the comfort of your sofa?