Today I've partnered with Moroccanoil to share my updated winter beauty routine. Being new to winter (seriously, there's just no such thing in sunny Miami), winter weather has been tough on my skin and hair. When the rest of the world was complaining of dry winter skin, I was lathering on more sunscreen to brave Miami's balmy 78°. And then just like that, we were living in North Carolina and I was totally unprepared for the crazy ups and downs of a truly southern winter.
The freezing cold air is harsh and leaves my hair static-clinging to everything, the bizarrely humid weather causes my hair to unexpectedly frizz, and it starts to feel like one bad hair day after another. My poor hair had become a bit beholden to the weather. And worse still, don't even get me started on dry, cracking winter skin. I've always been moisturizer happy – I was totally that girl who carried three different kinds of Bath & Body Works scented lotions in my backpack in high school. But cute, fragrant lotions weren't going to cut it with this weather.
Luckily, Moroccanoil reached out and sent several of their most popular products – most packed with argan oil, and let me tell you, I couldn't be happier to mix up my daily routine and mix in a few argan oil-infused beauty products. The brand has been a pioneer of argan oil, and I can completely see why.
I test-drove a few incredibly popular Moroccanoil products, to give you the scoop on what I'm loving (and adding to my new winter beauty routine) …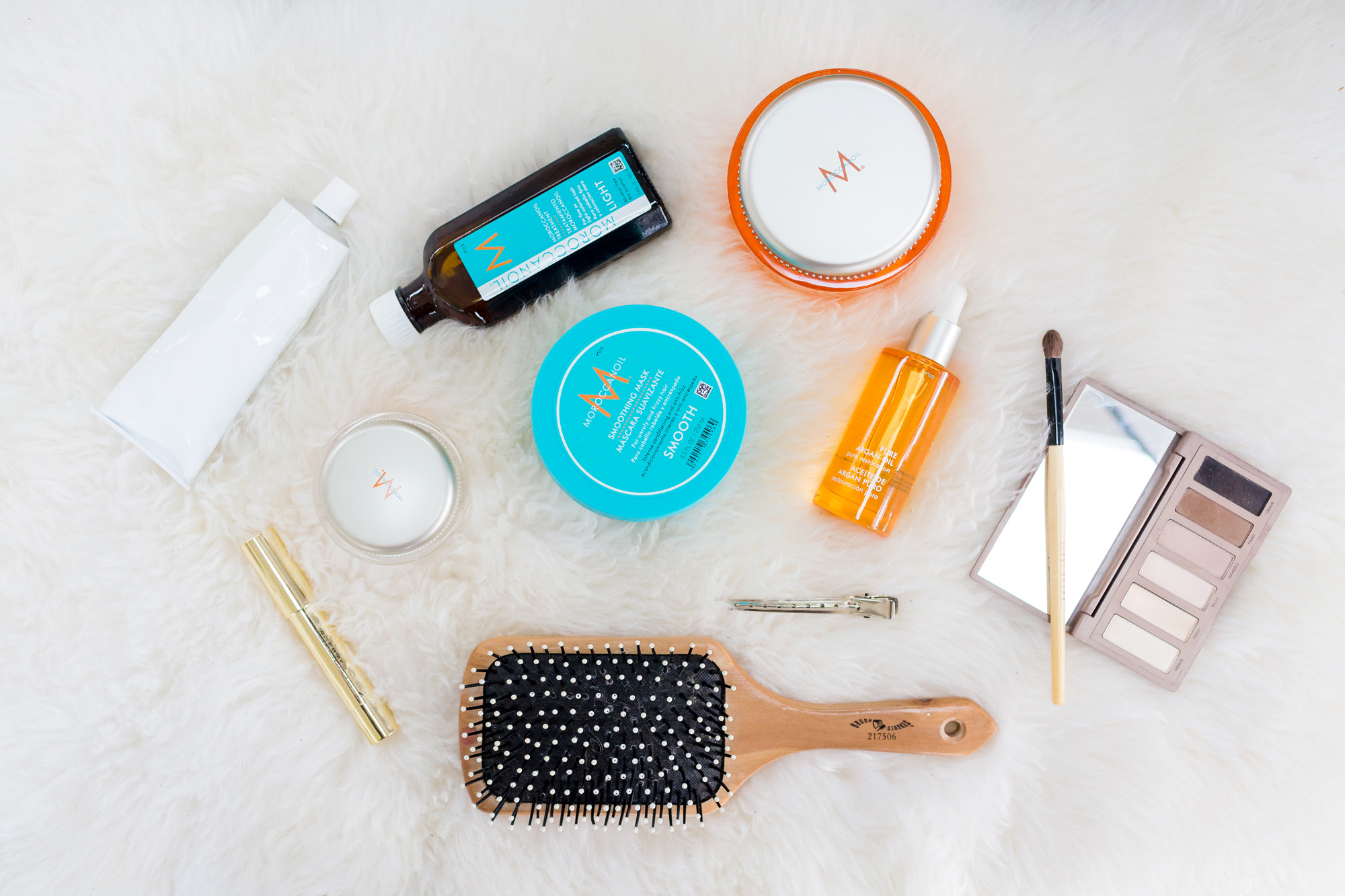 Looking for shinier, healthier hair? Moroccanoil Treatment Light has got you covered. Winter skin got you feeling dry? Pure Argan Oil can do the trick. No matter your hair or skincare troubles, Moroccanoil's got a go-to thanks to their extensive range of argan oil infused beauty products. After testing a variety of Moroccanoil's most popular products, and a few I just had to try, I'm keeping all of them in my winter beauty rotation.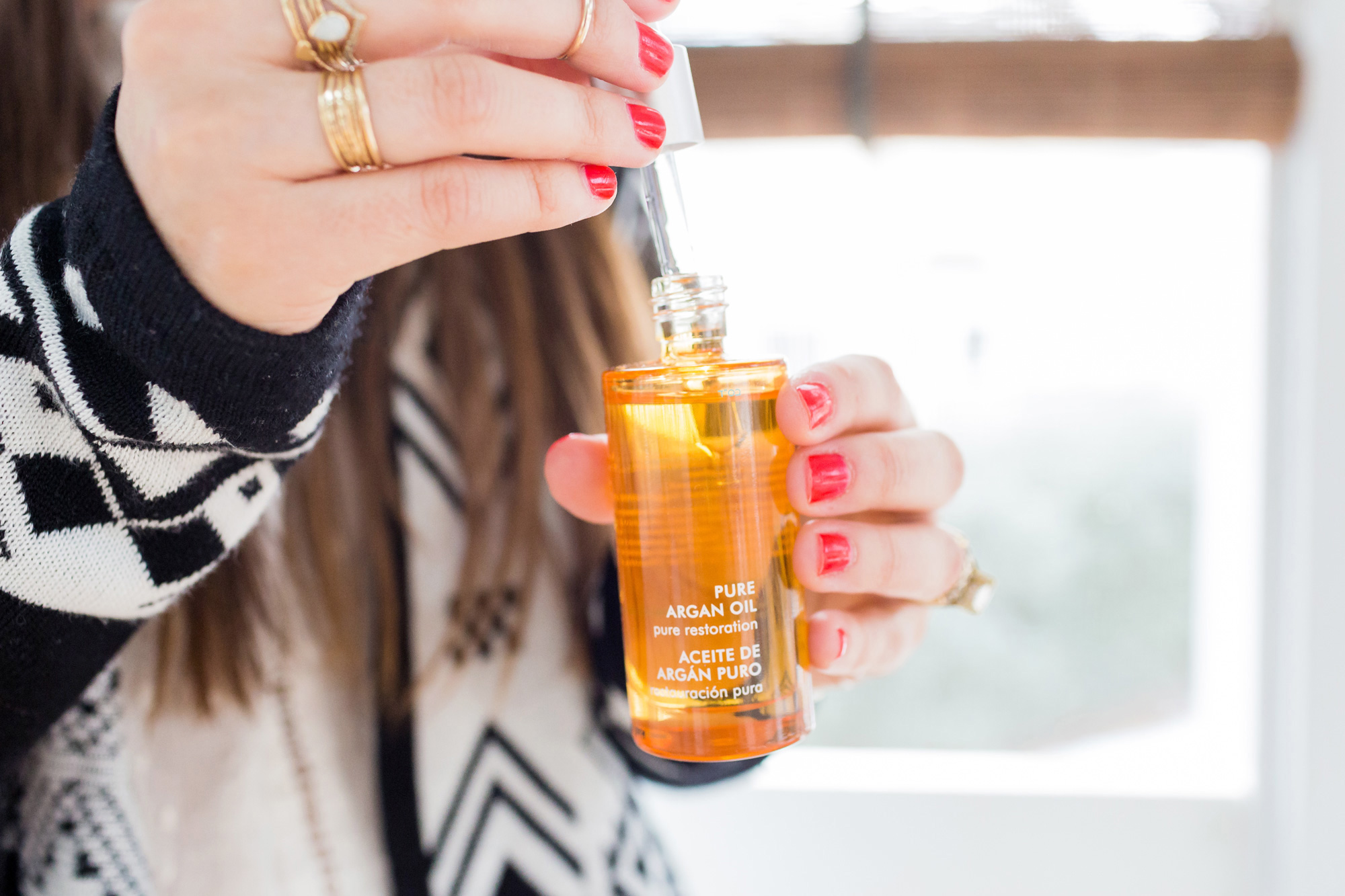 If you're looking for one fix-all in a bottle, go for Pure Argan Oil. It's a great multi-purpose product during the winter months. You can use it on your skin, hair, even your nails, it goes on smooth and isn't greasy, and of course, is super moisturizing.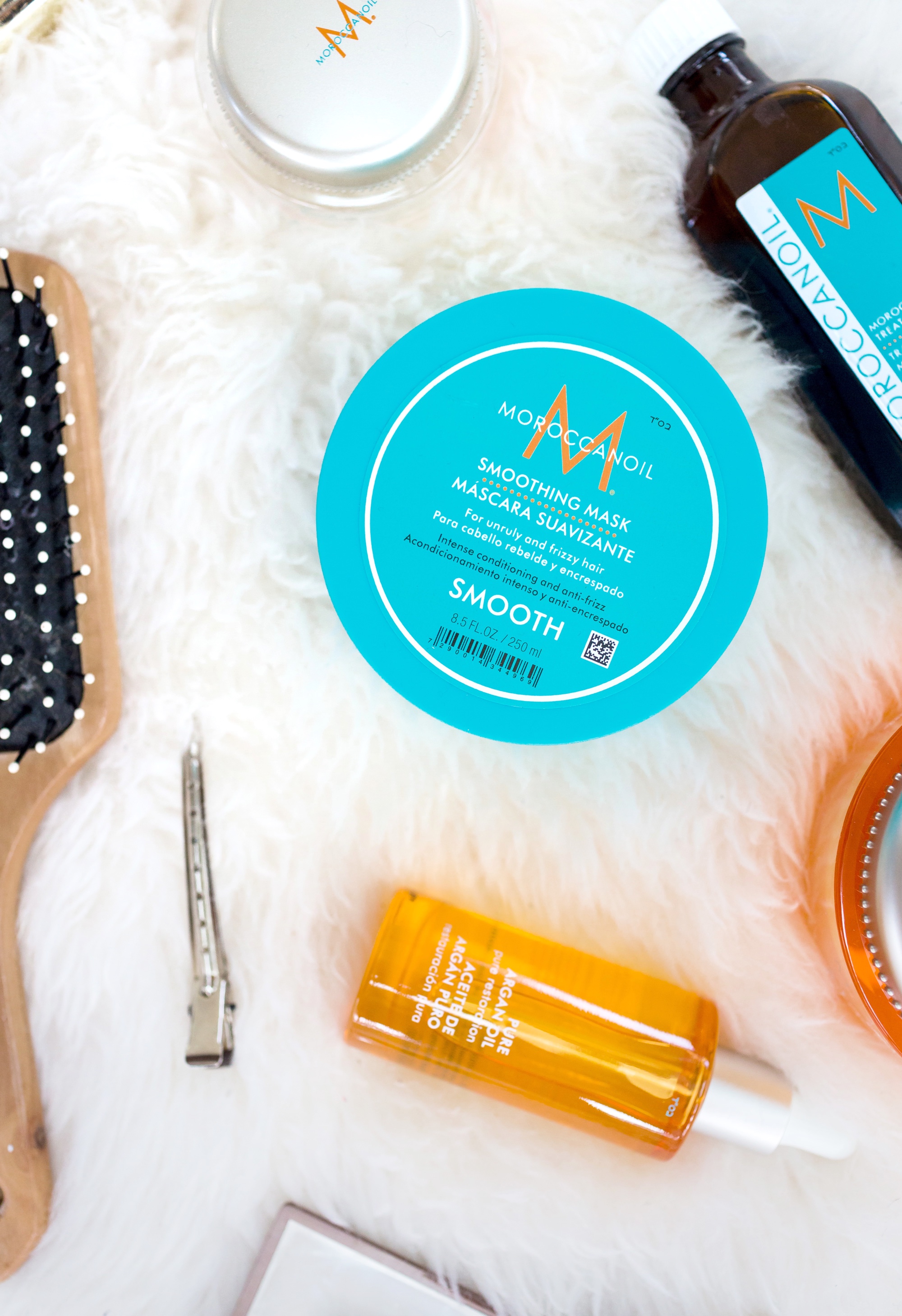 I've been using the Restorative Mask for years now (it's such a great leave-in treatment for damaged hair), but I got the chance to try the Smoothing Mask and now I'm hooked on that one as well. I went for the Smoothing Mask this time because although the Restorative Mask works wonders, it's a bit heavy on my fine hair, and I've always been careful to only use it maybe once or twice a month. The Smoothing Mask on the other hand, will still drastically improve on lifeless, dry hair with tons of moisture, but the formula is much lighter and the argan oil rich high-performance formula hydrates and conditions fine hair while dramatically improving its texture, elasticity, shine and manageability. I left the mask in for about 15 minutes and the results have blown me away. My hair is noticeably softer, smoother, and glossy without feeling heavy or greasy at all. I'm not sure how I've gone on for so long without this mask.
By the way, if you've never taken the time to do a hair mask now and then, it's time.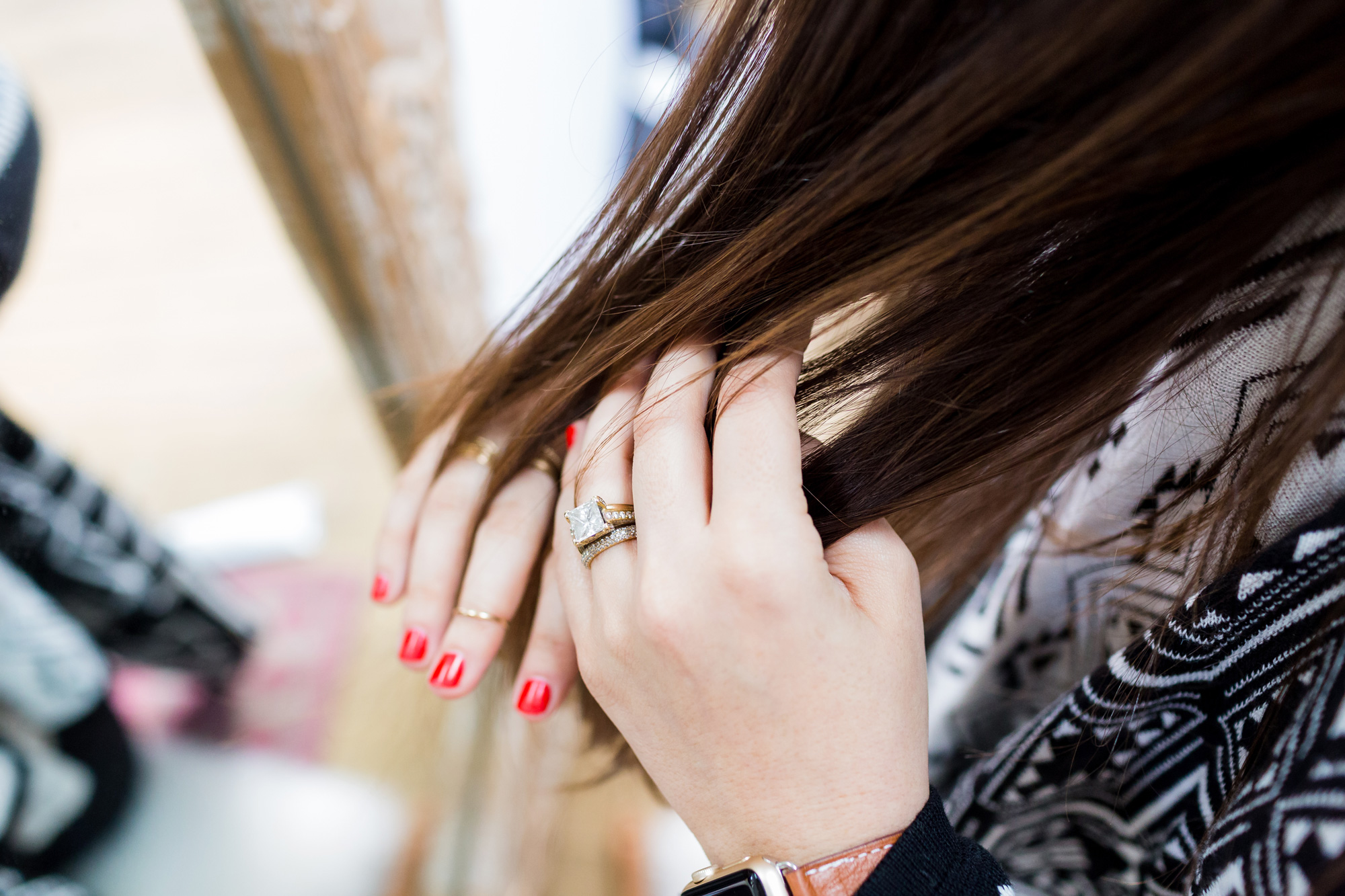 A standout for me has been the Moroccanoil Treatment Light. Moroccanoil Treatment Light can be used as a conditioning, styling and finishing tool for your hair. It's infused with antioxidant-rich argan oil and shine-boosting vitamins, detangles, speeds up drying time and boosts shine – leaving you with nourished, manageable and smooth hair.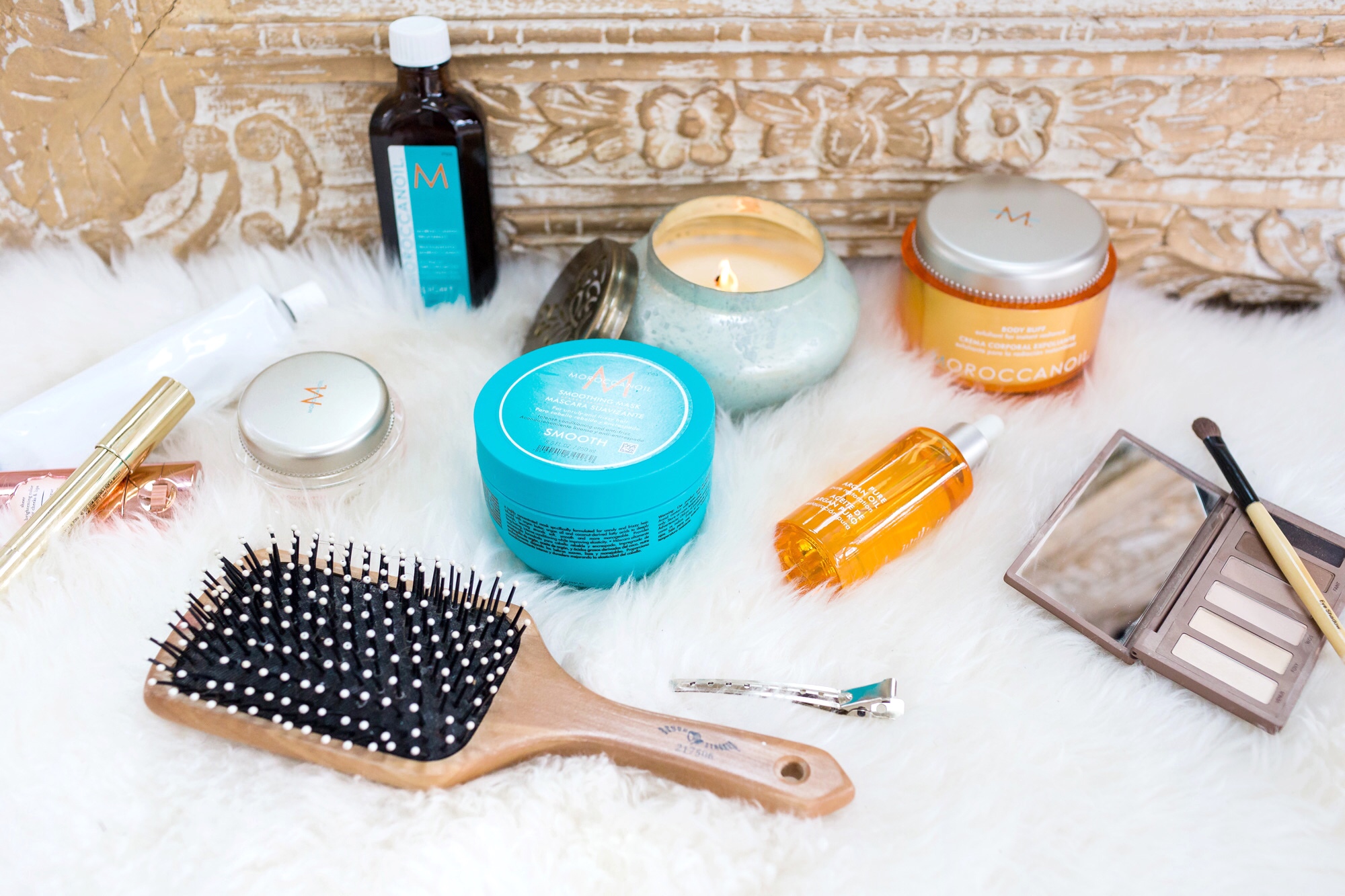 The Body Buff has me dreaming of spring and summer. Made with naturally exfoliating orange peel, Moroccanoil's Body Buff in Fleur d'Oranger is an energizing, daily-use body scrub that gently polishes away dead skin cells and softens skin with intense moisture. It also smells like orange blossoms … yum.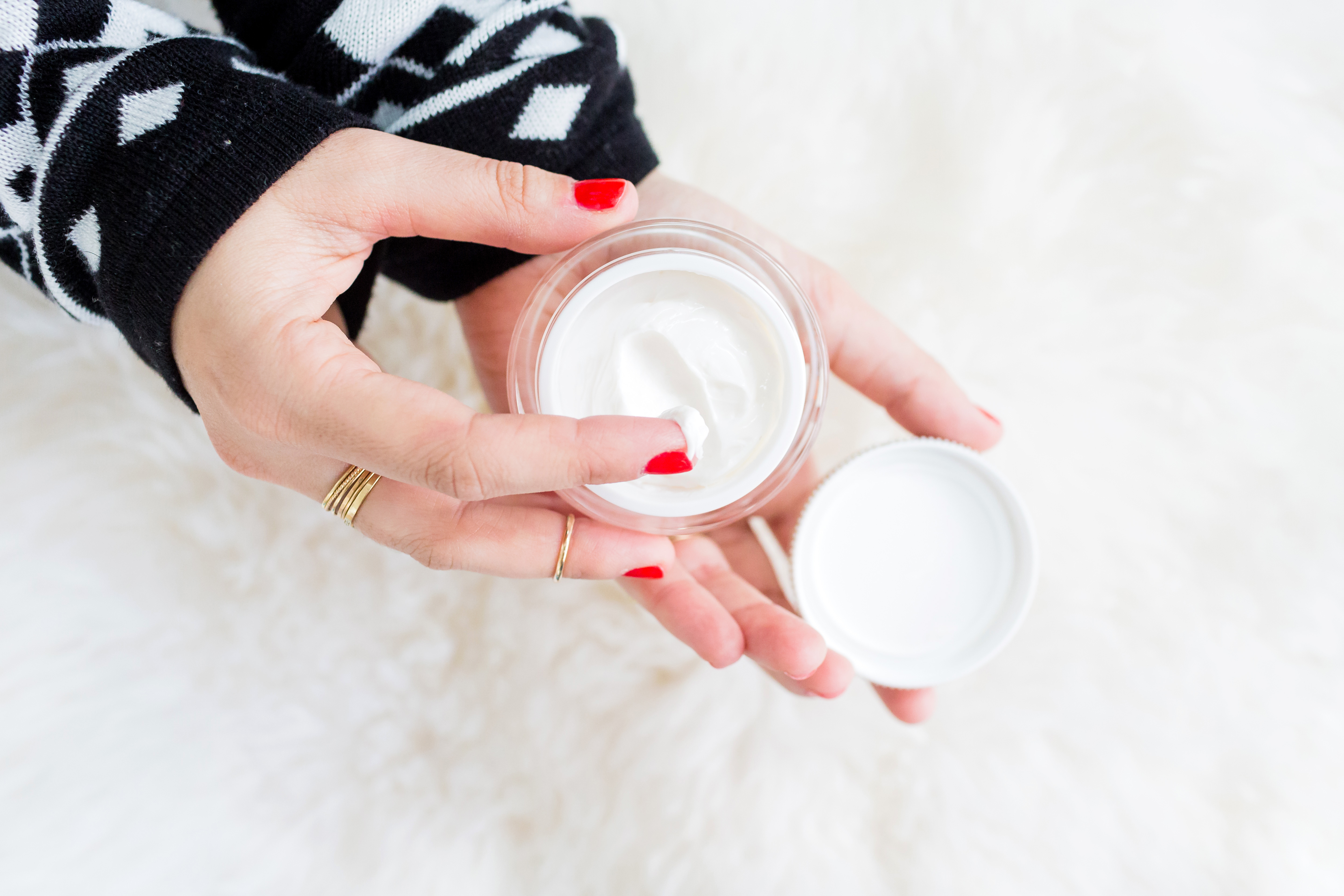 The grown-up version of the scented lotions of my high school days, Moroccanoil's Body Butter in Fleur de Rose is so incredibly luxe I'm almost scared to waste it. Almost. I've been lathering up in this gold-in-a-bottle after every shower and bath – it smells incredible and is so thick and creamy without being greasy. Now I want everything from their Fleur de Rose collection.
So tell me, how do you combat the winter chill? Do you have any tried and true cold weather beauty tricks?
SHOP THE STORY / CLICK LEFT & RIGHT ARROWS TO EXPLORE

Photos by Six Foot Photography
This post is sponsored by Moroccanoil. Thank you so much for supporting the sponsors that make Glitter, Inc. possible!