This post contains affiliate links, which means that if you click on one of the product links, I'll receive a small commission. Thank you so much for clicking through and helping to support this little blog business of mine! Read more about our site, privacy, and disclosure policies here.
In case you missed the news on my Instagram, Scarlett's Mermaid Birthday Party (celebrating our baby girl turning three years old!) was published on Inspired By This a few weeks back! The magical, whimsical mermaid celebration was full of balloons, flowers, so much food and of course, dessert, and you guessed it: mermaids. I wanted to share a bit of the back story, inspiration, and some fun behind-the-scenes details and DIY projects from the birthday party today, so here goes …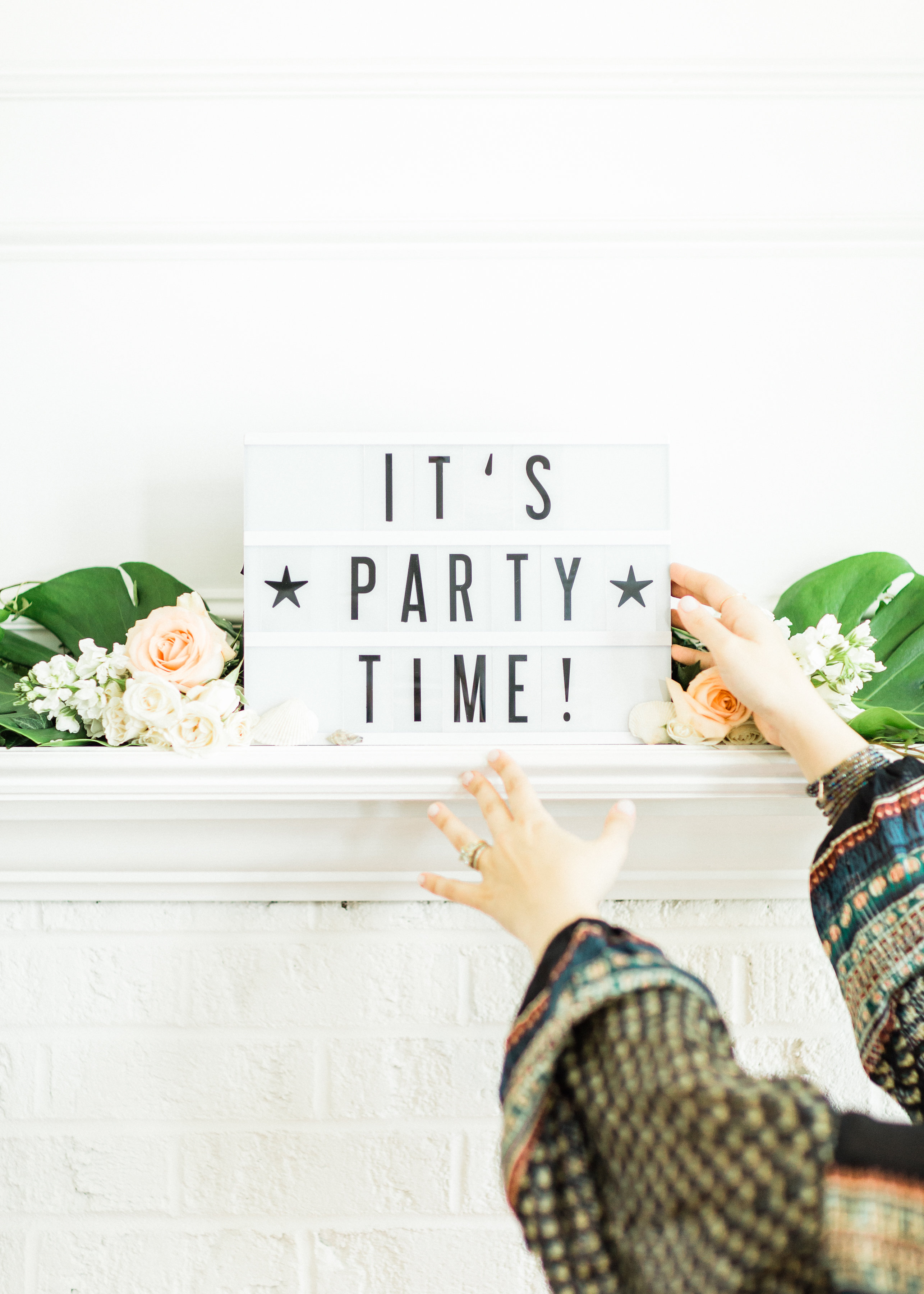 Not one to shy away from an excuse to celebrate, when our then almost-three-year-old, Scarlett, asked for a mermaid birthday party (repeatedly), I knew I'd make her under-the-sea dreams a reality. Truth be told, I LOVE throwing parties; especially parties for our little girls. The challenge was balancing it all with an eight-months-pregnant belly*, but I totally think we succeeded.
*Huge thanks to Amy and Cassie for helping SO much the day of the party!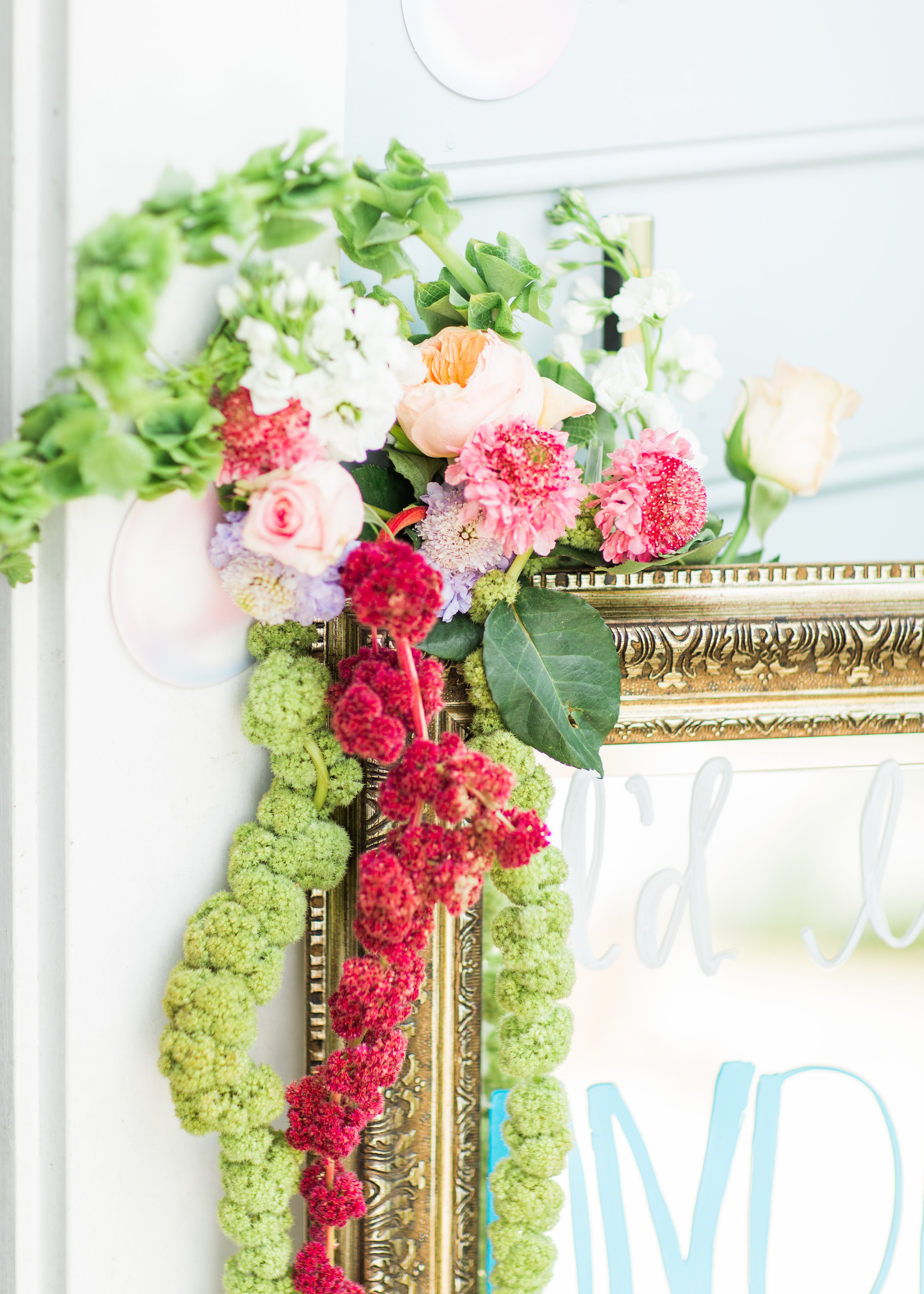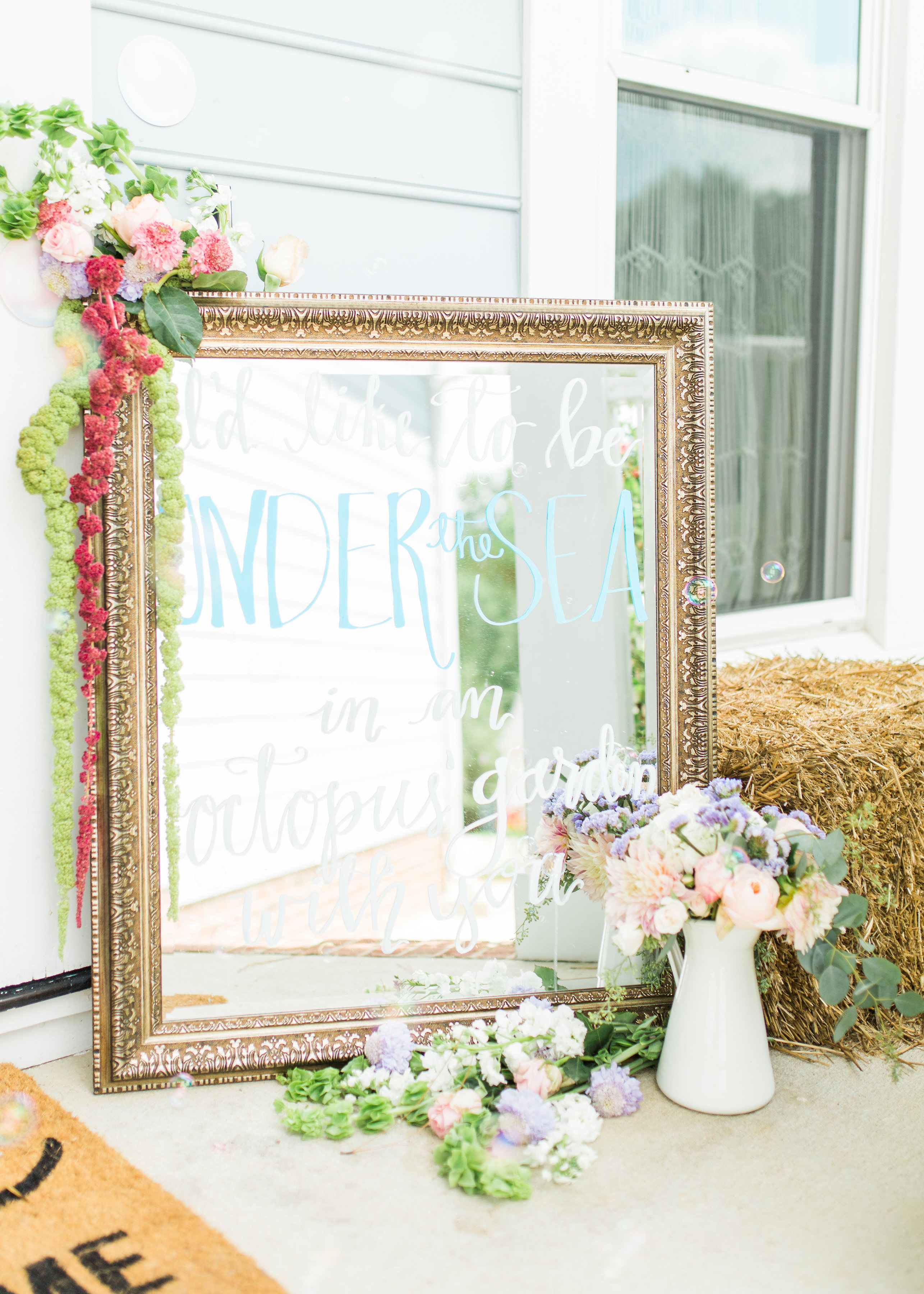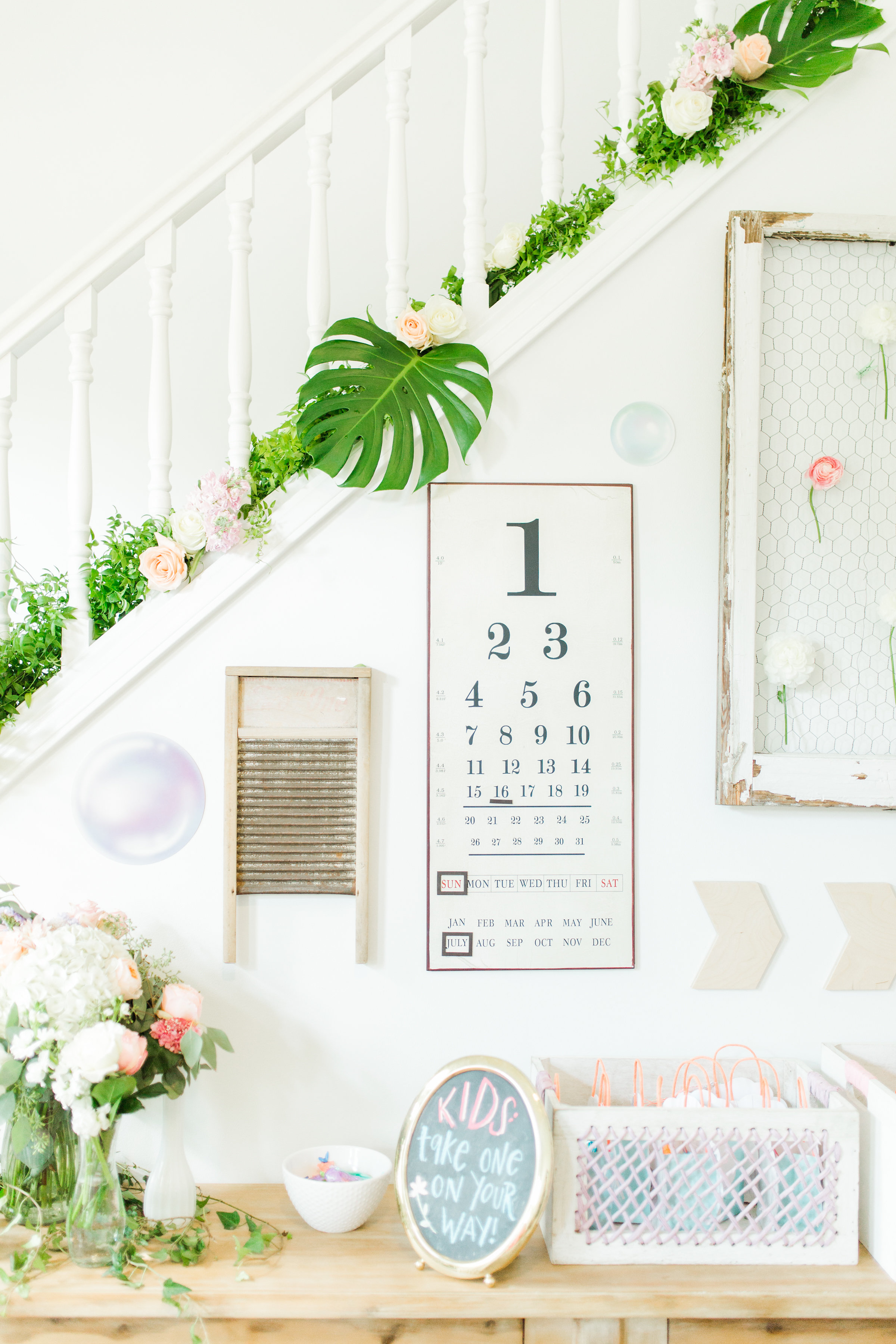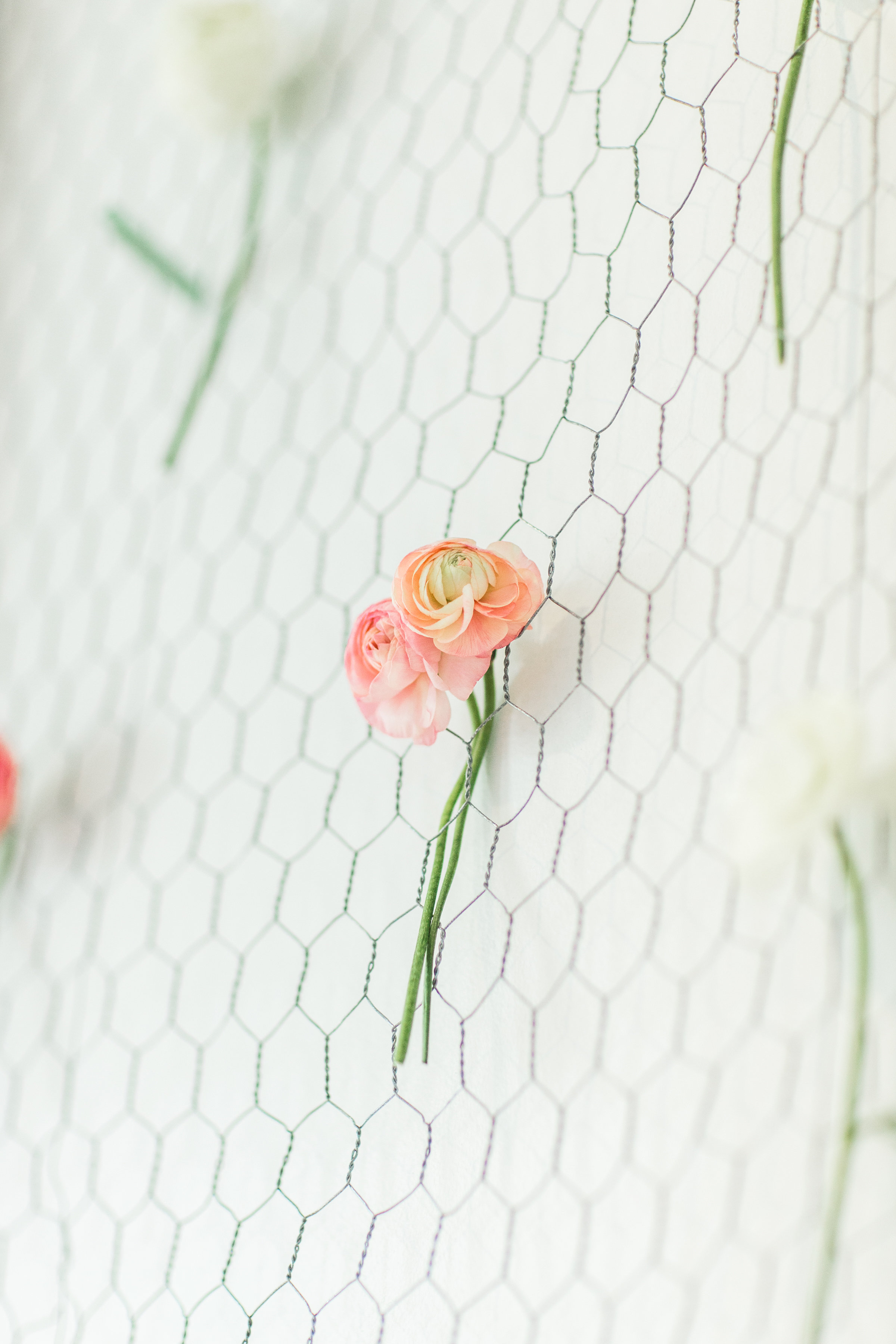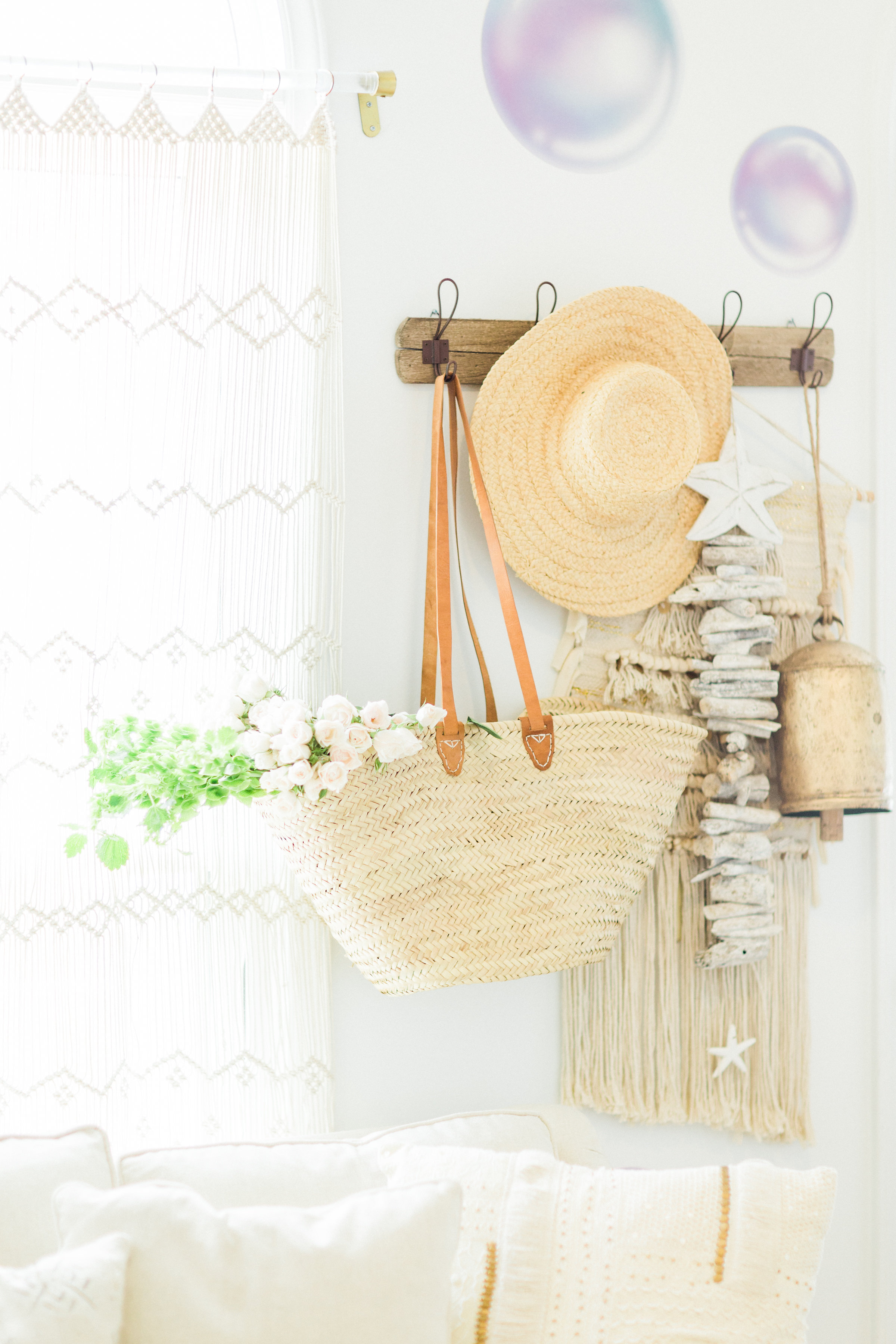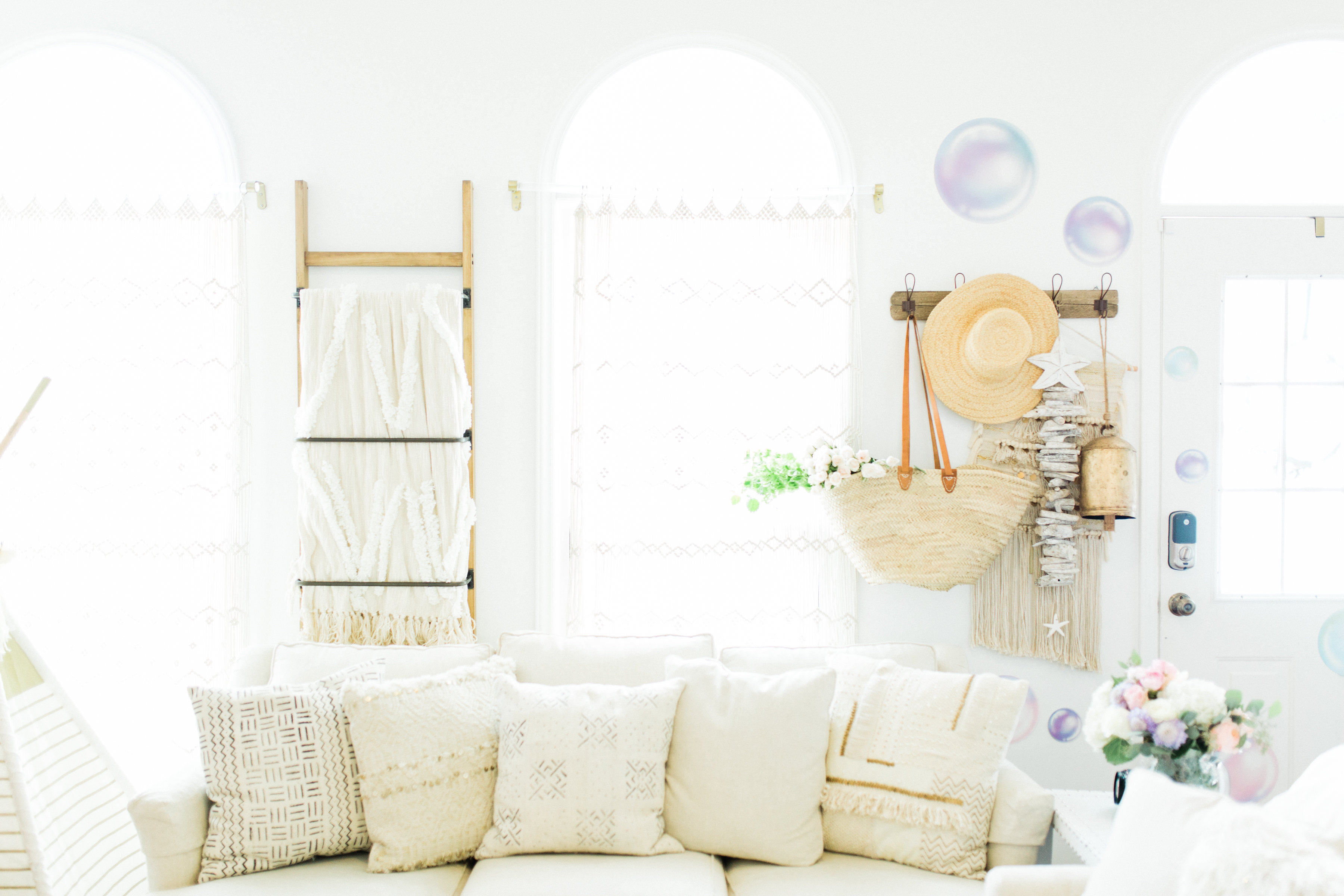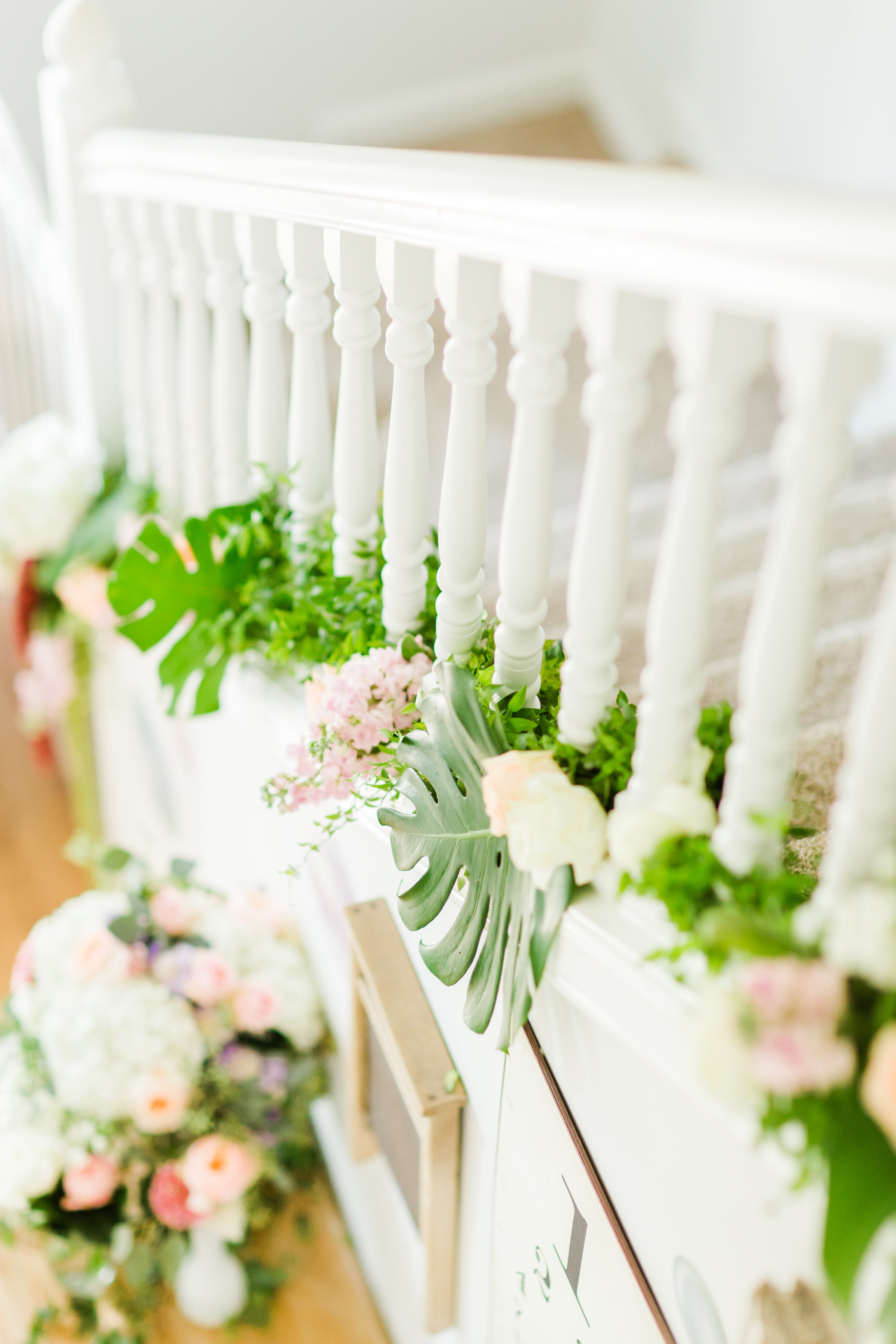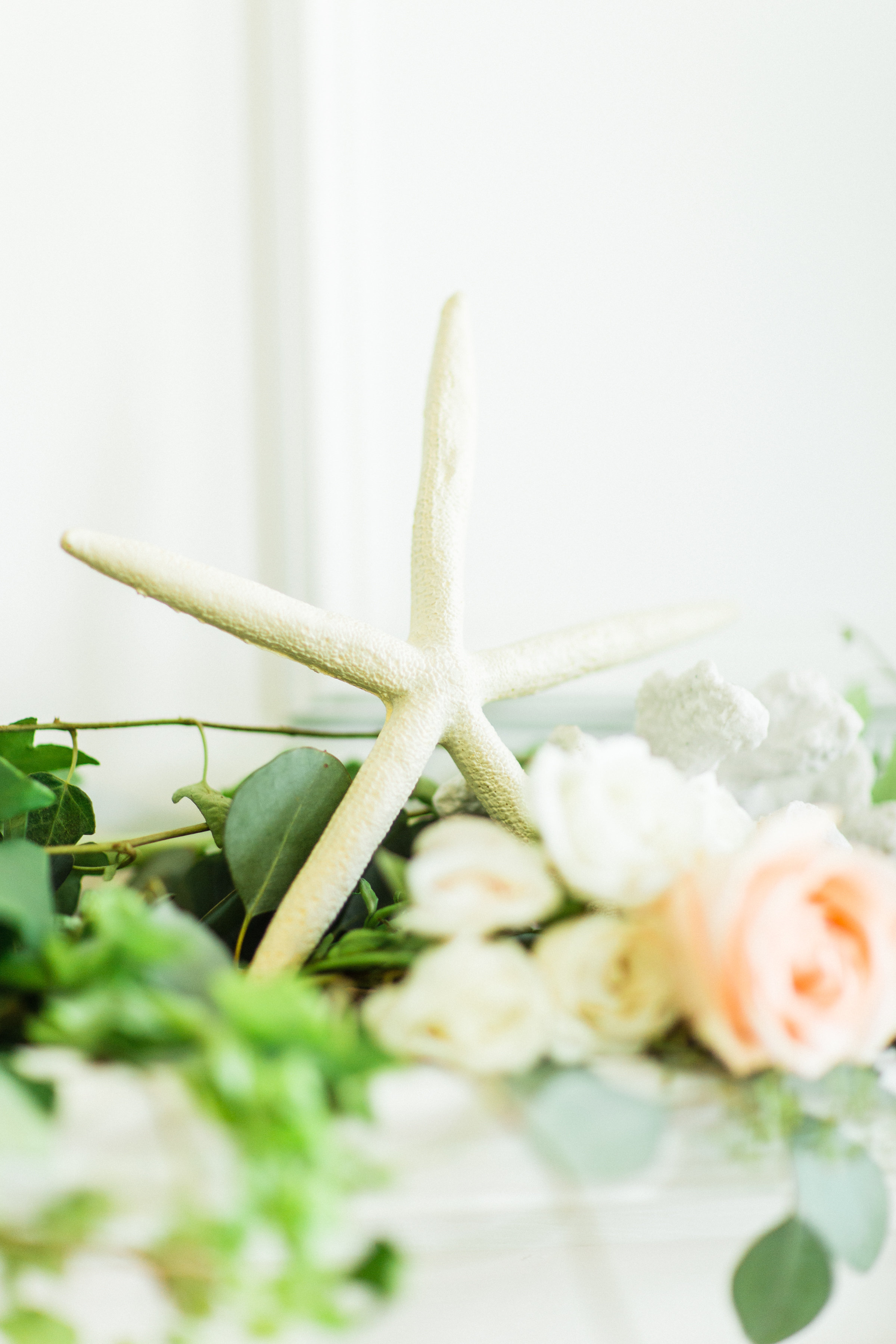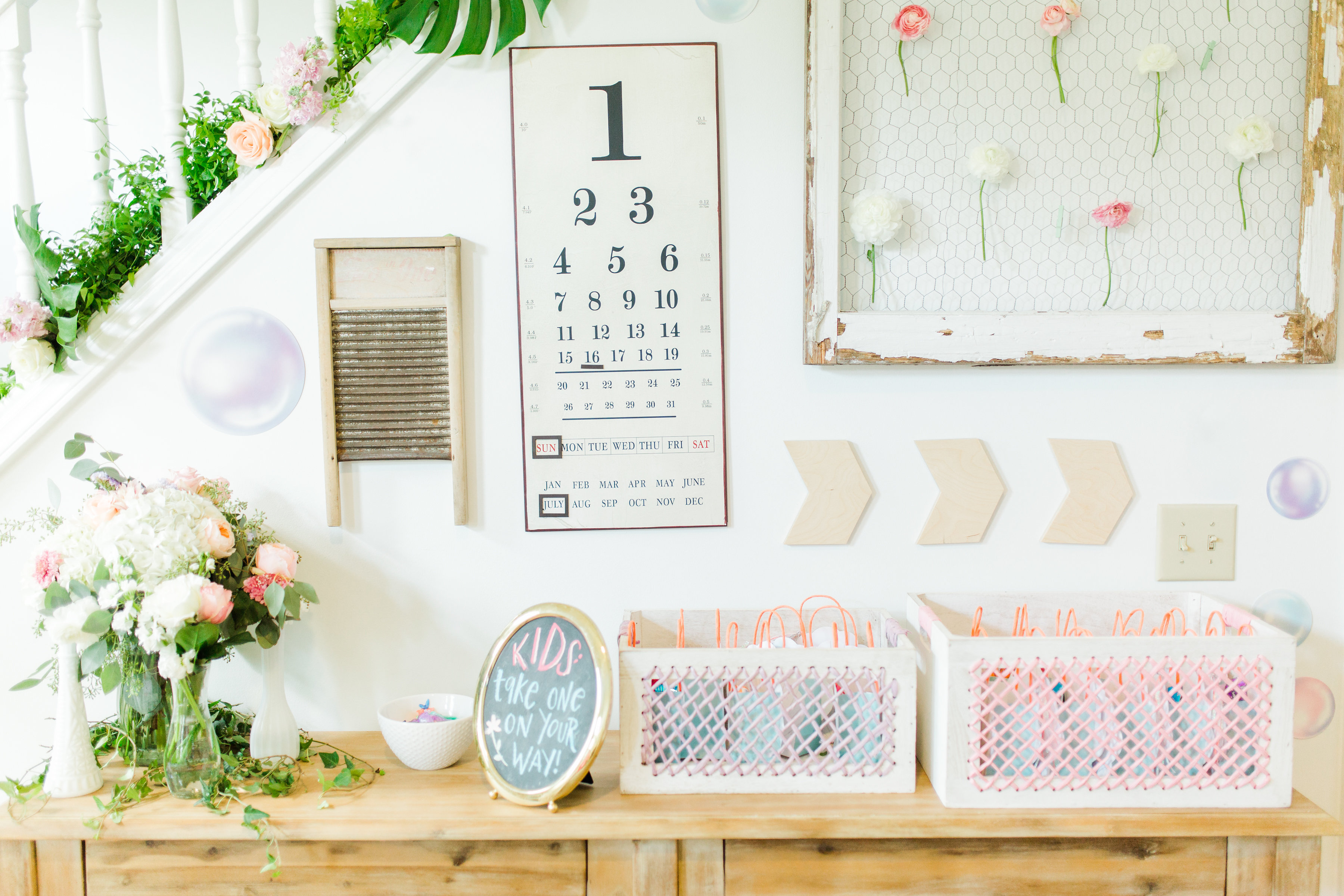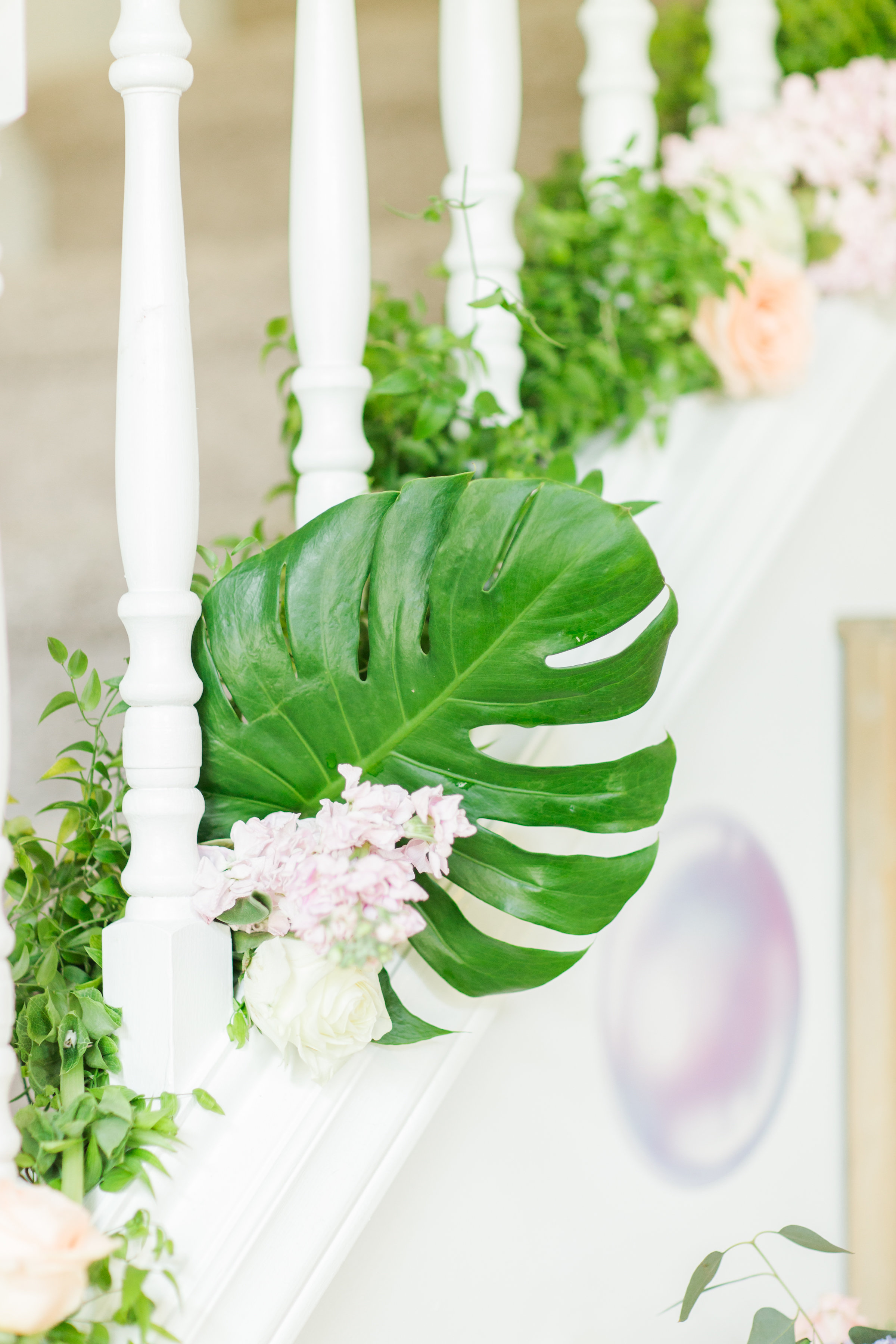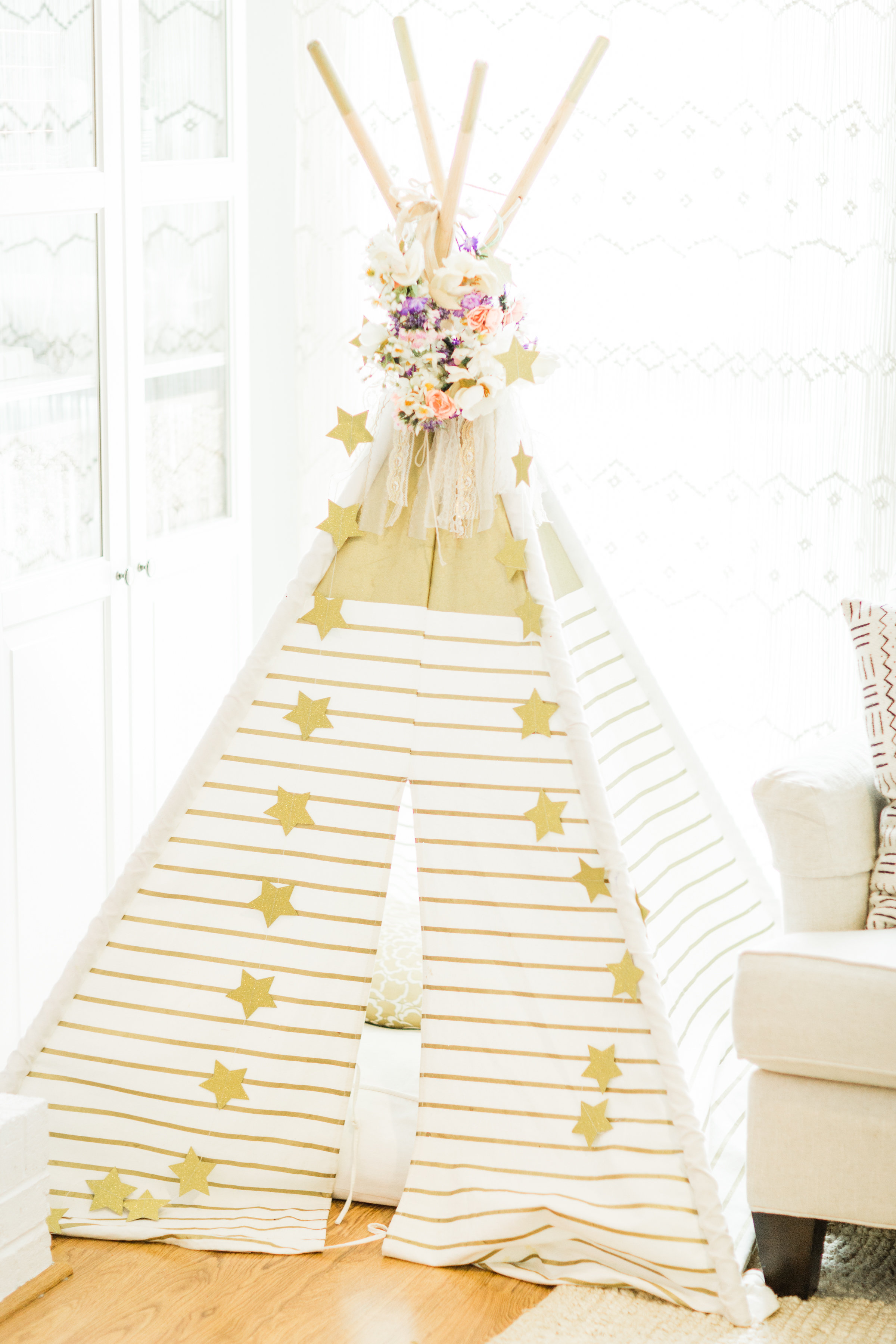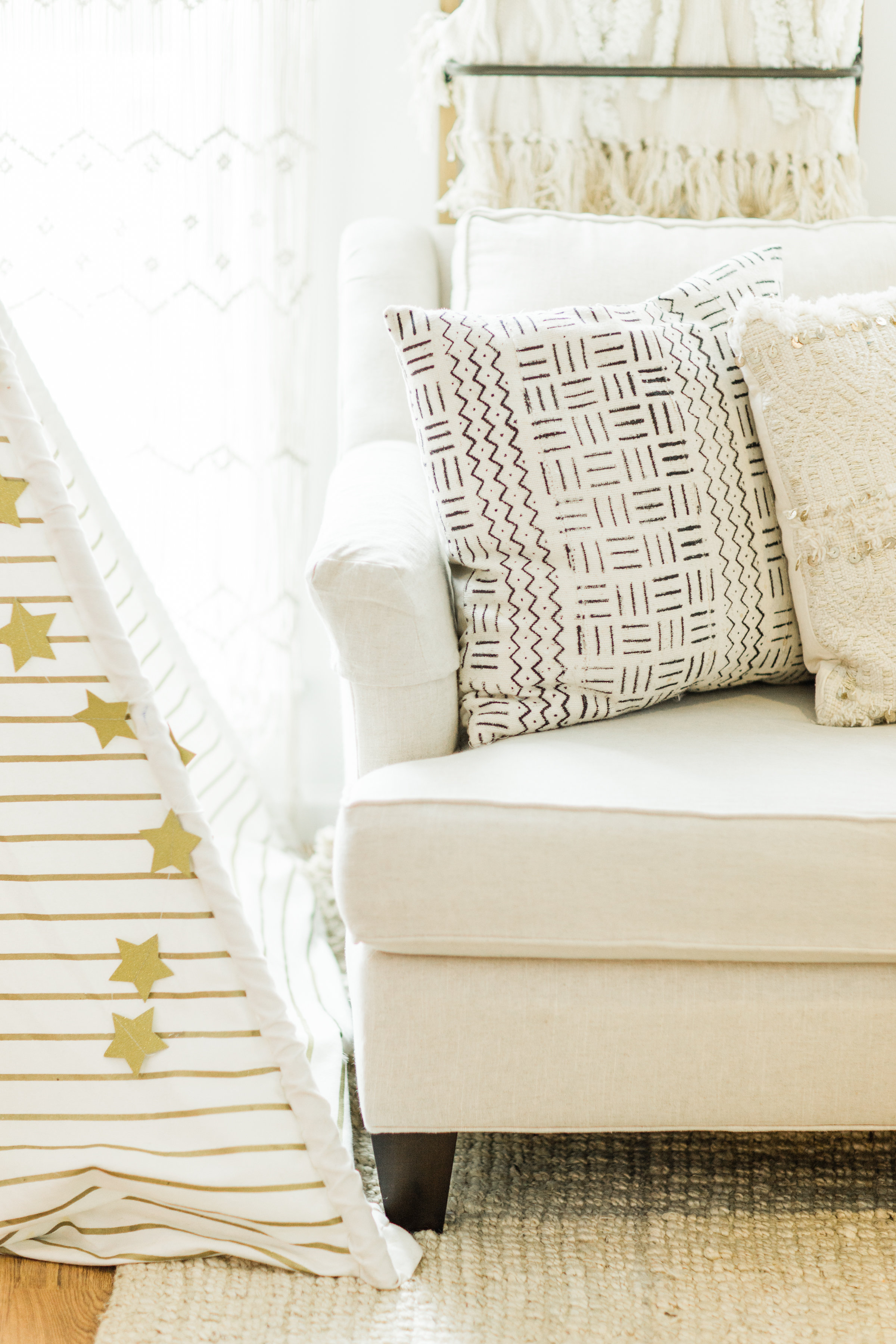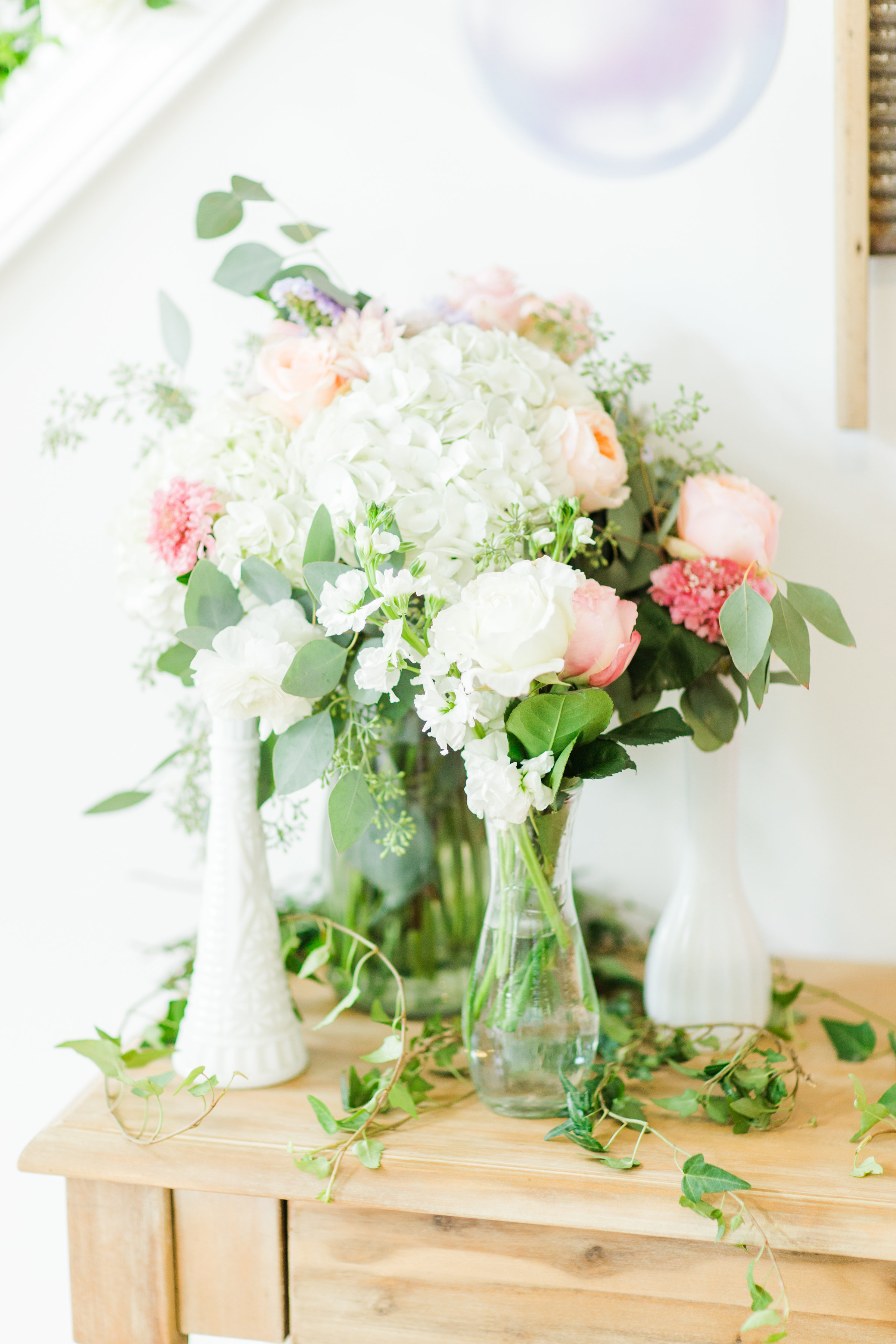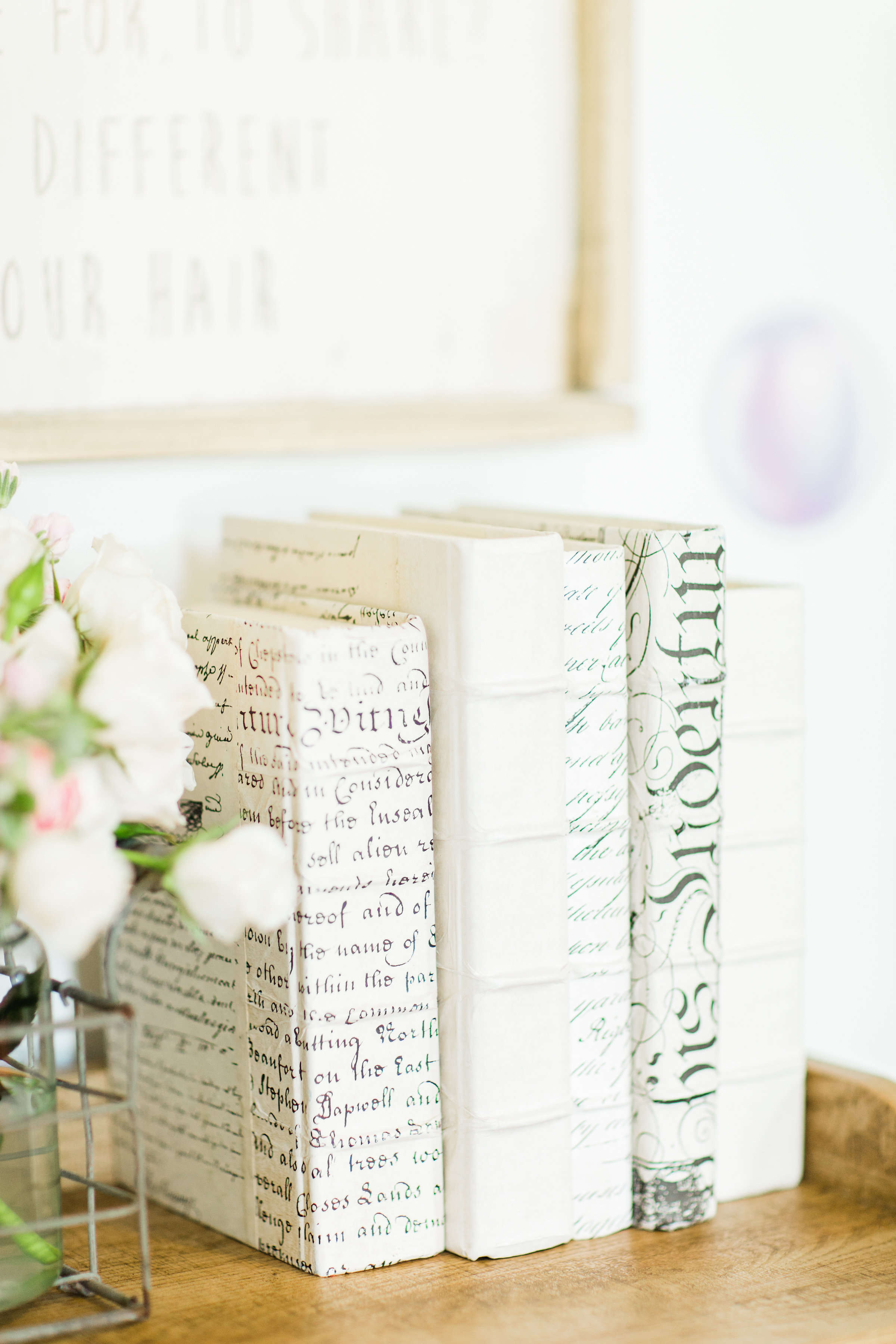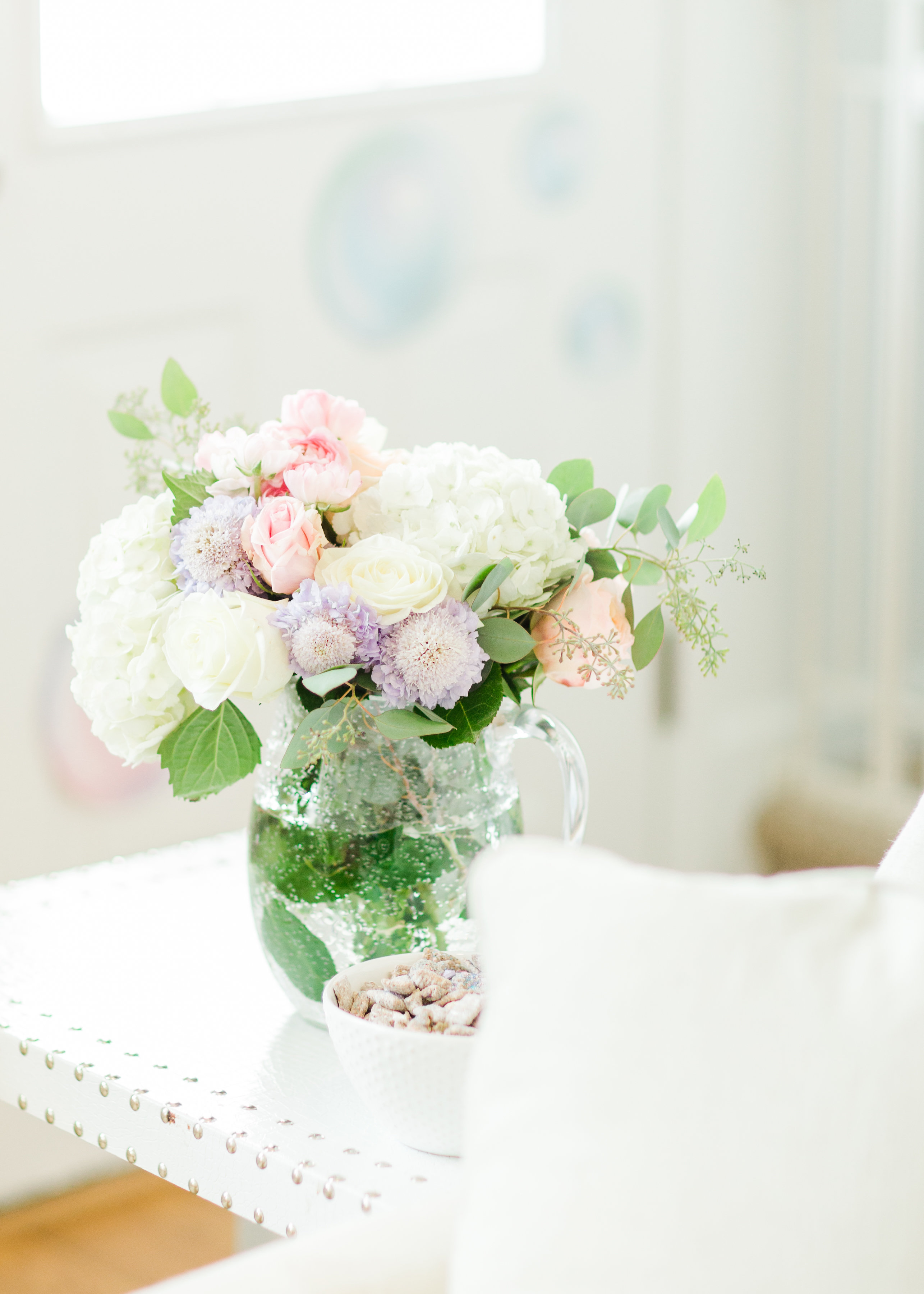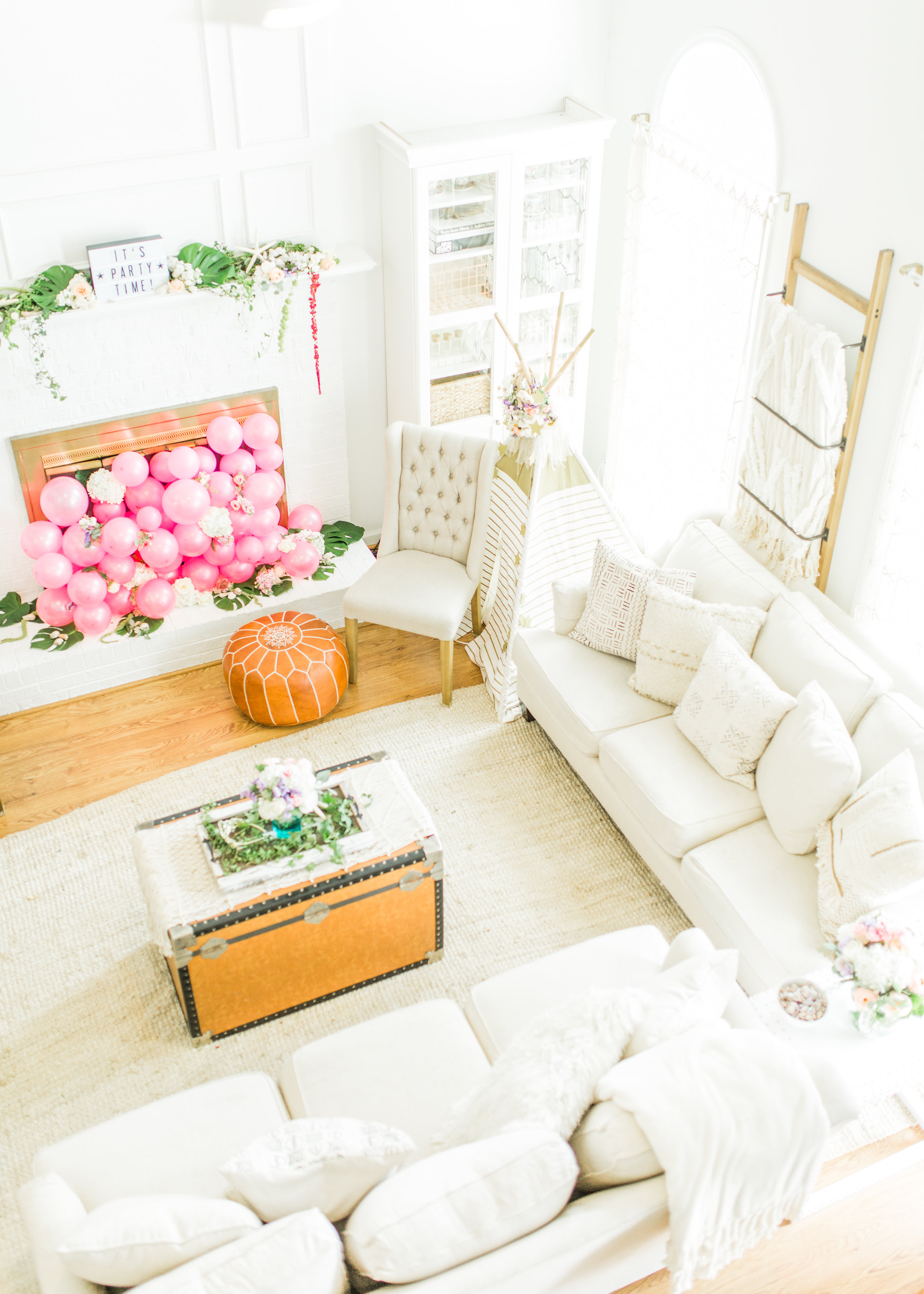 When guests arrived to the party, they were greeted with a steady stream of bubbles and our hand-lettered Octopus' Garden mirror sign. We ran garland and flowers up the stair case and every step into the house was full of iridescent bubbles, fresh flowers and greenery like dahlias, ranunculus, scabiosa, anemones, hydrangea, smilax, garden roses, seeded eucalyptus, cascading Ivy, monstera leaves, bells of Ireland, and more, sparkling gold sea stars, and macramé, sea shells and starfish.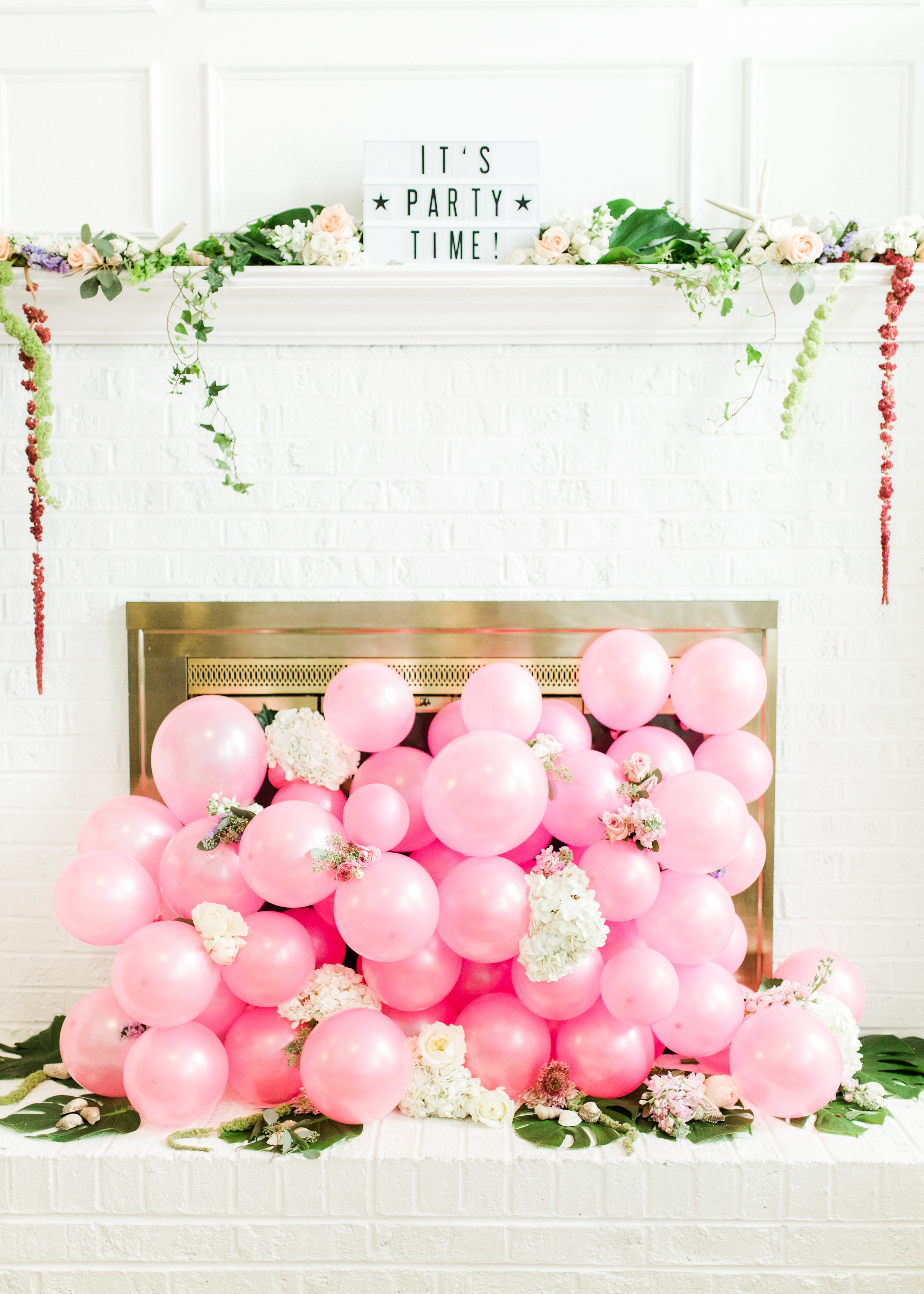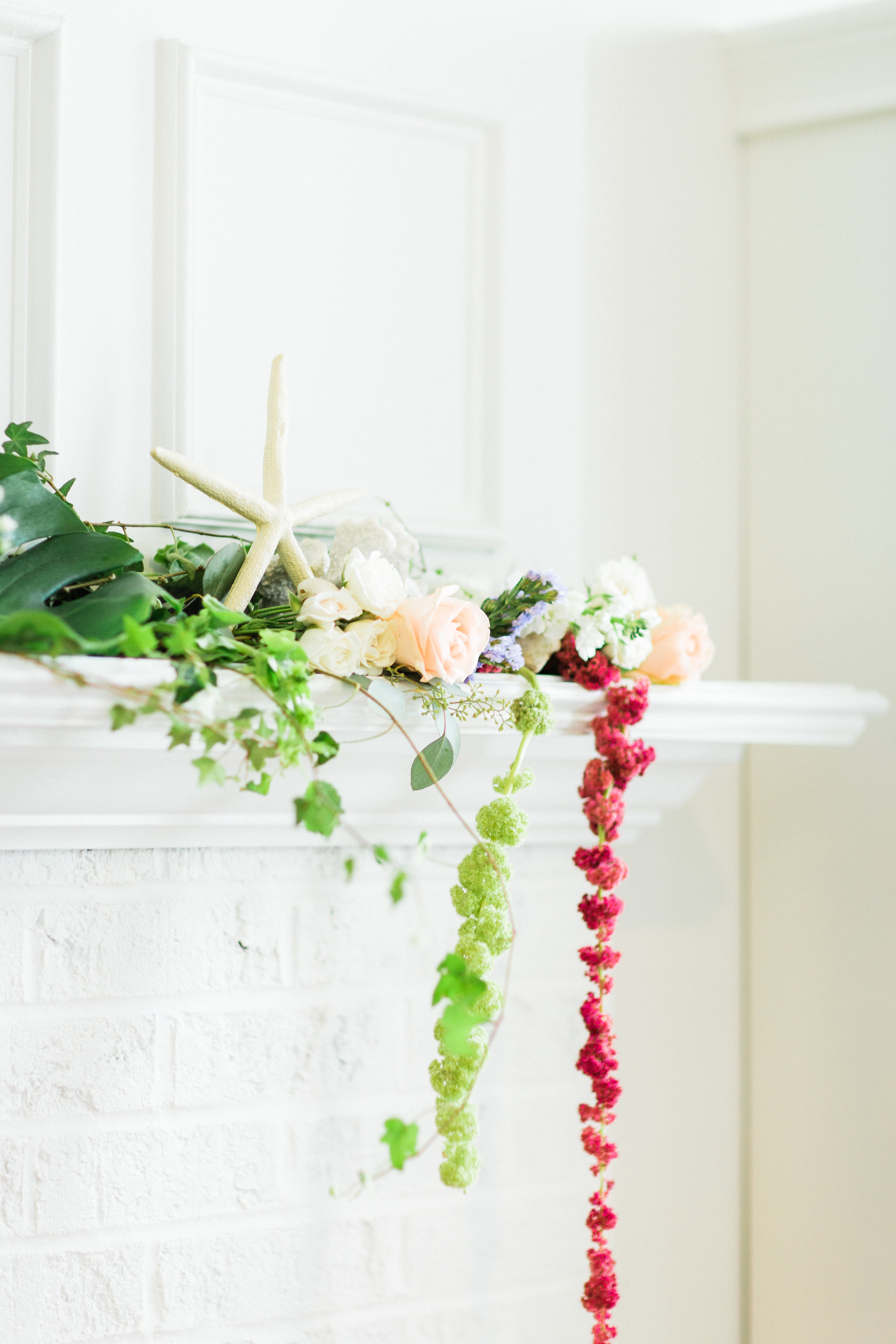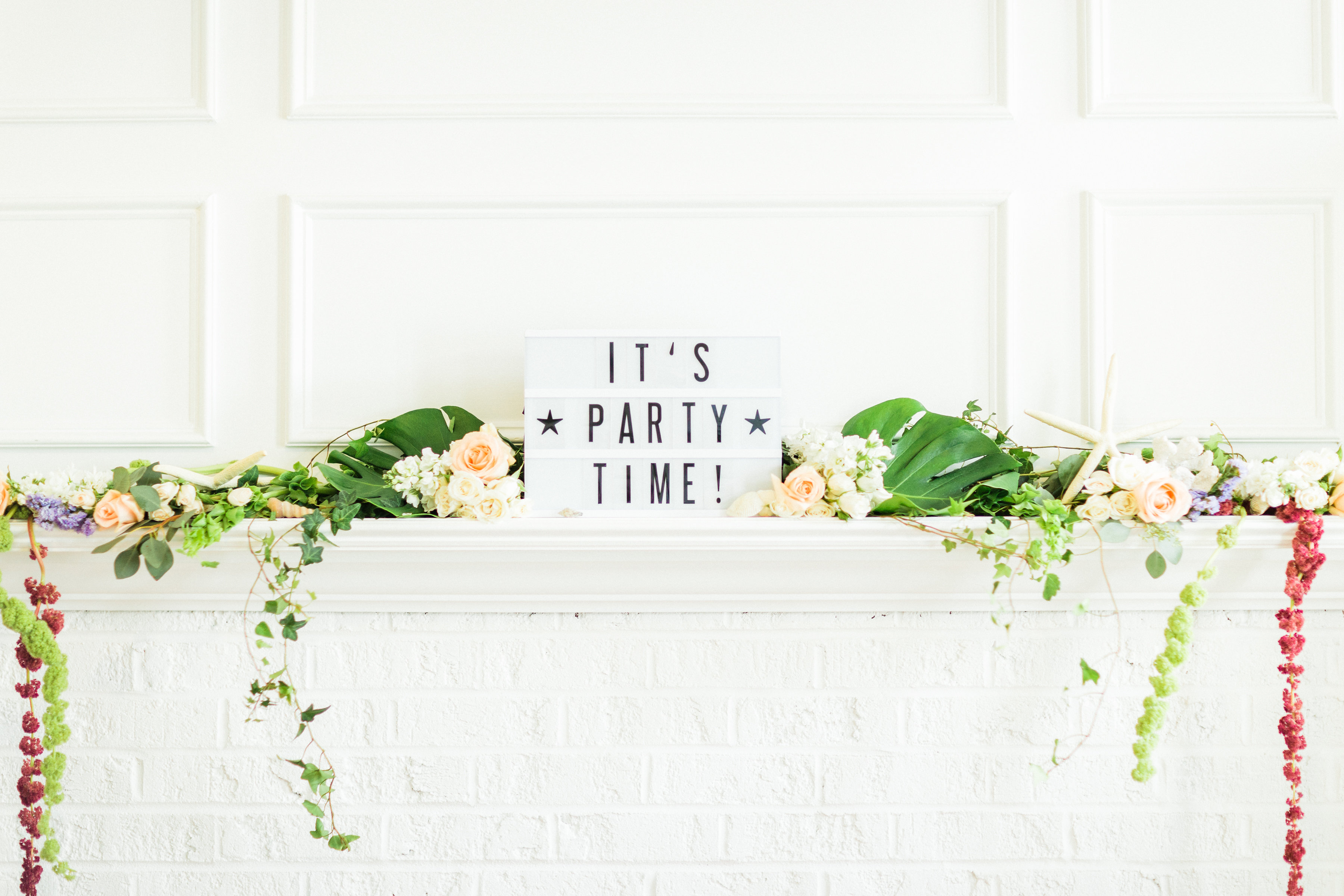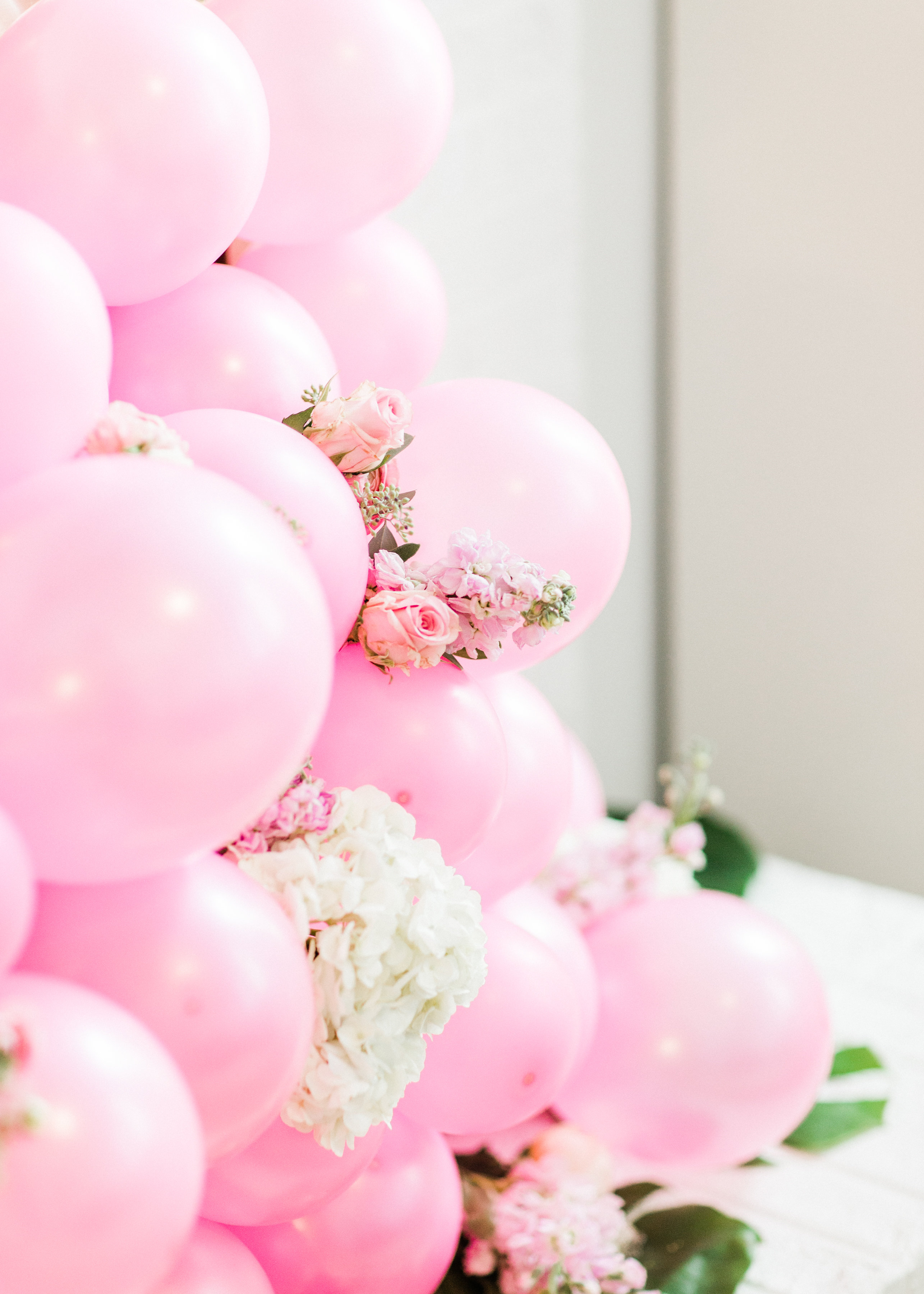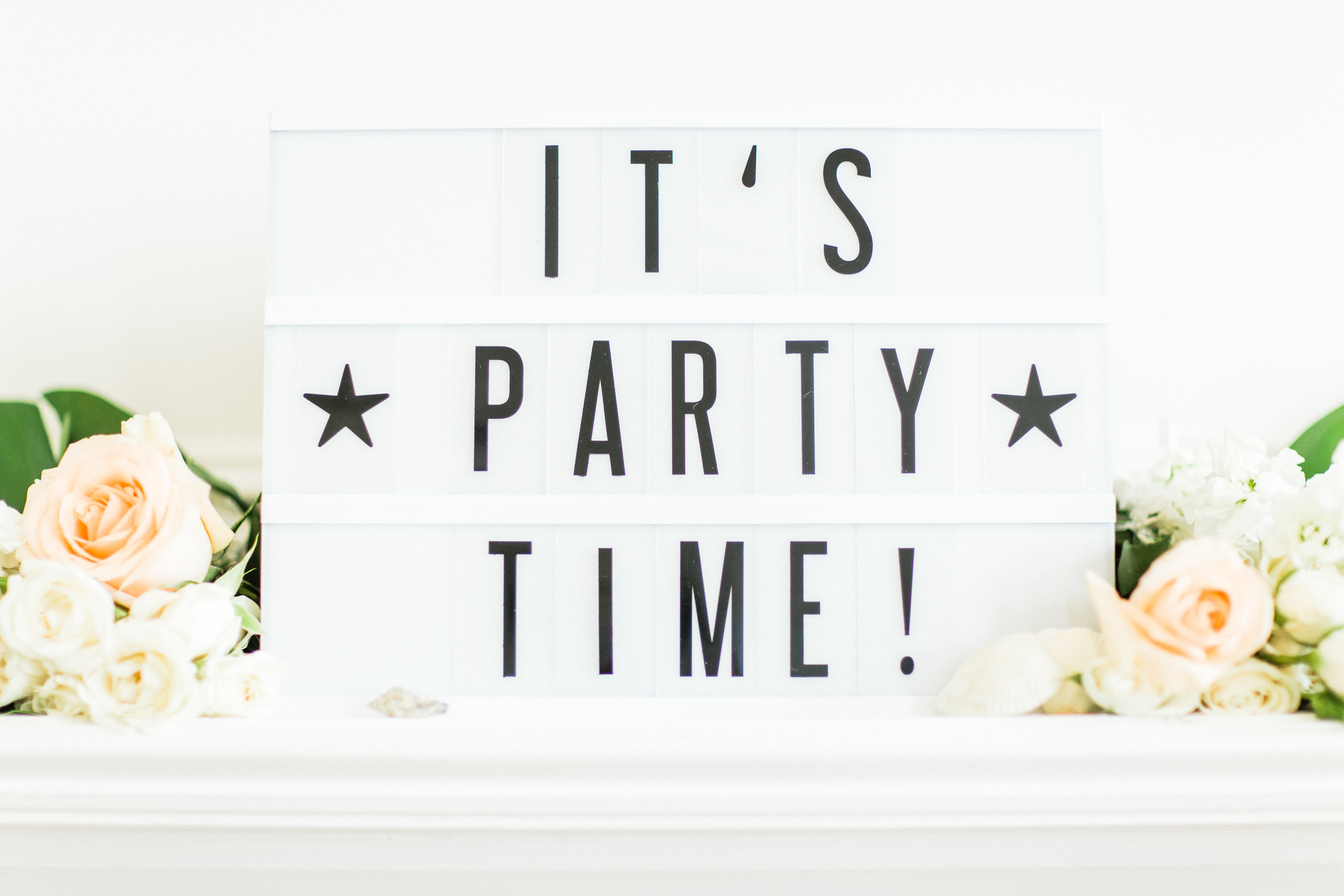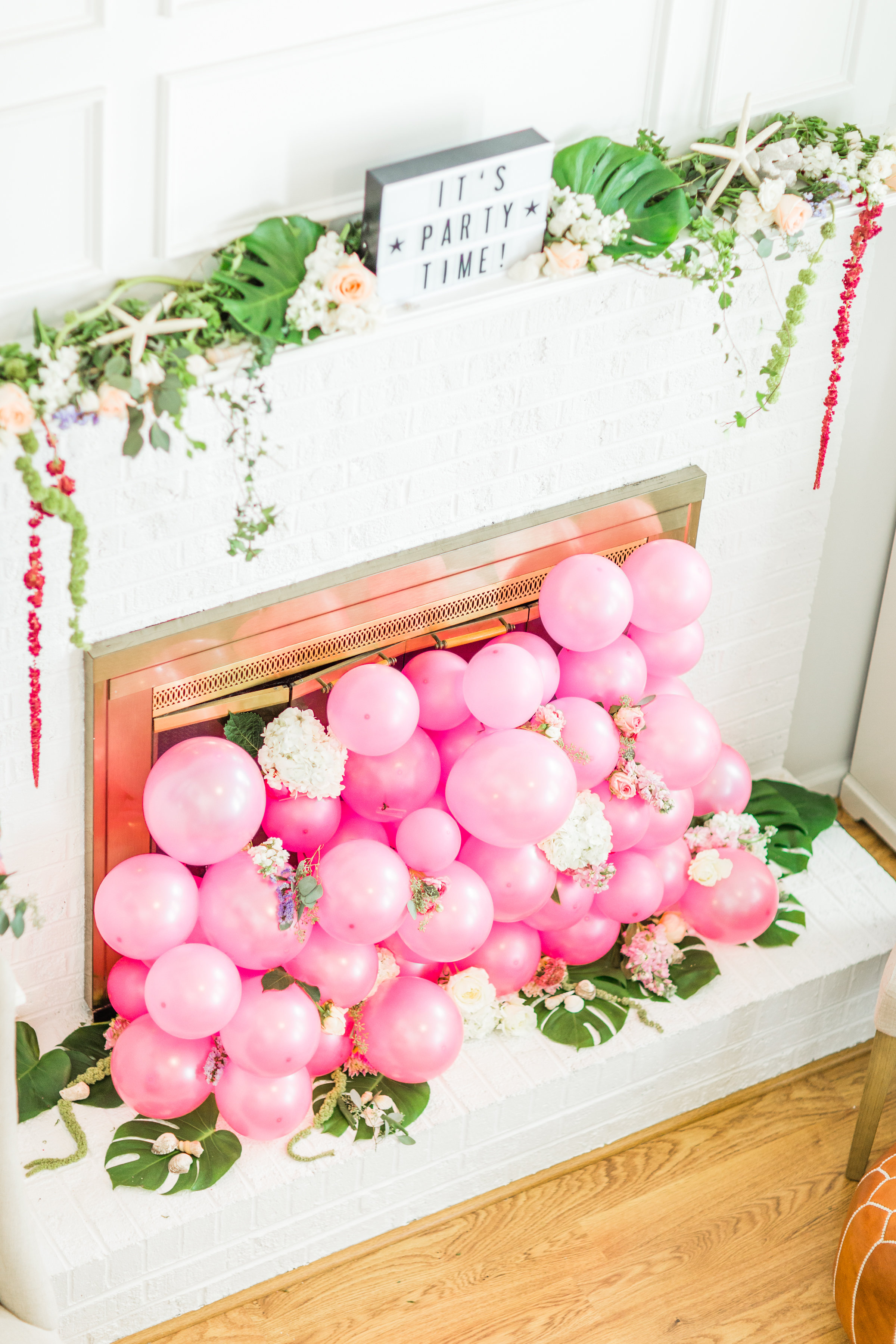 We even filled the fireplace with pink balloons and plenty of flowers and greenery.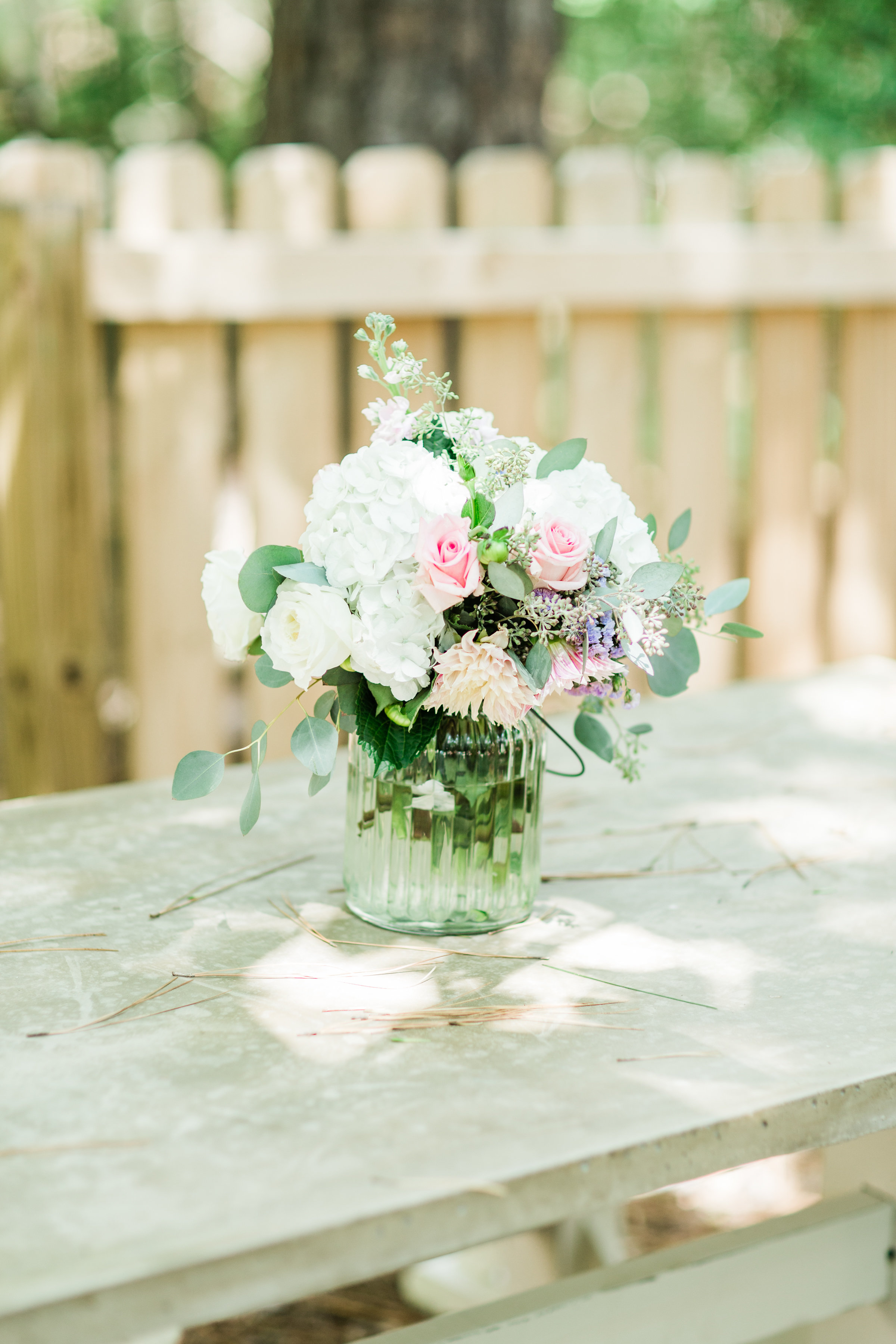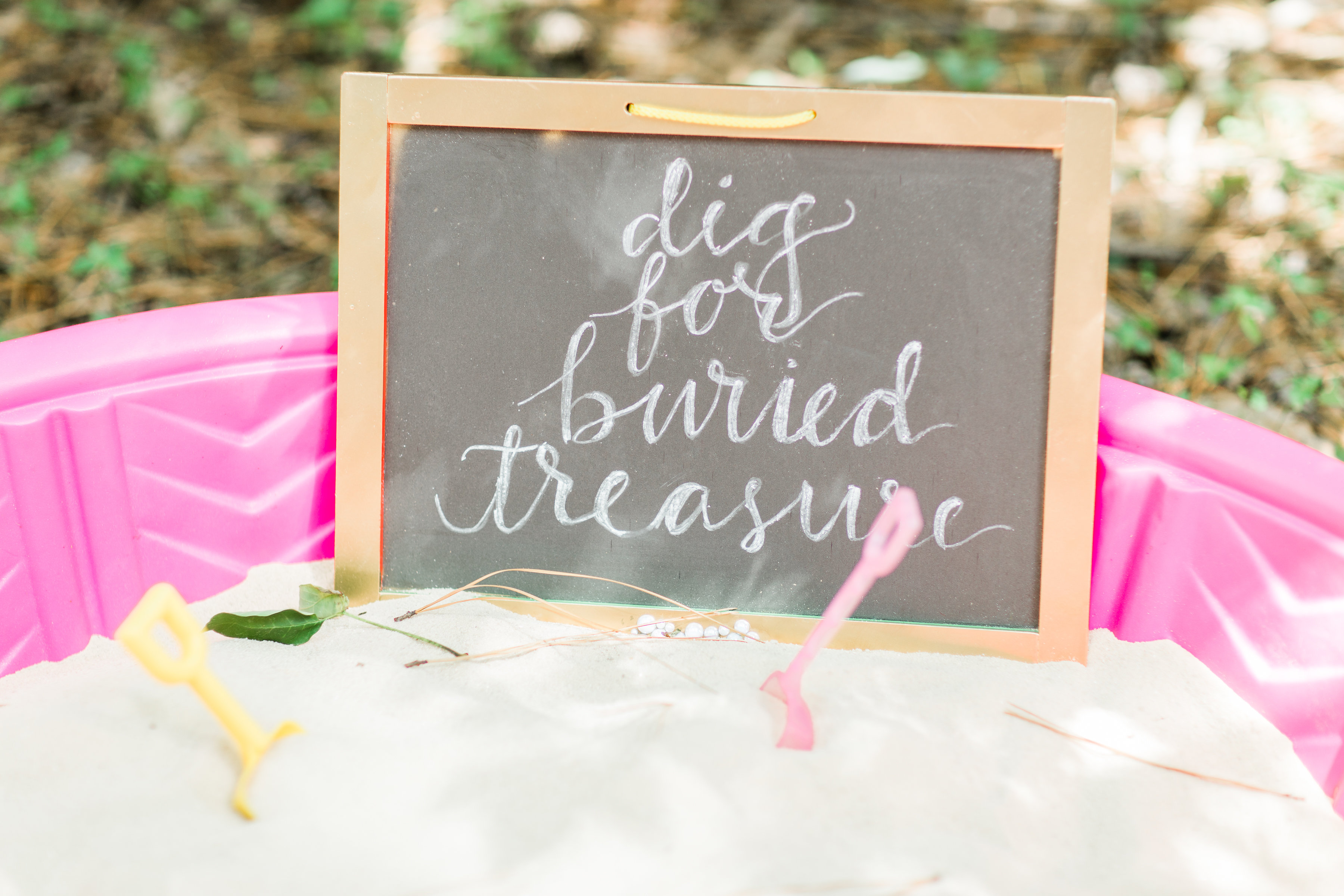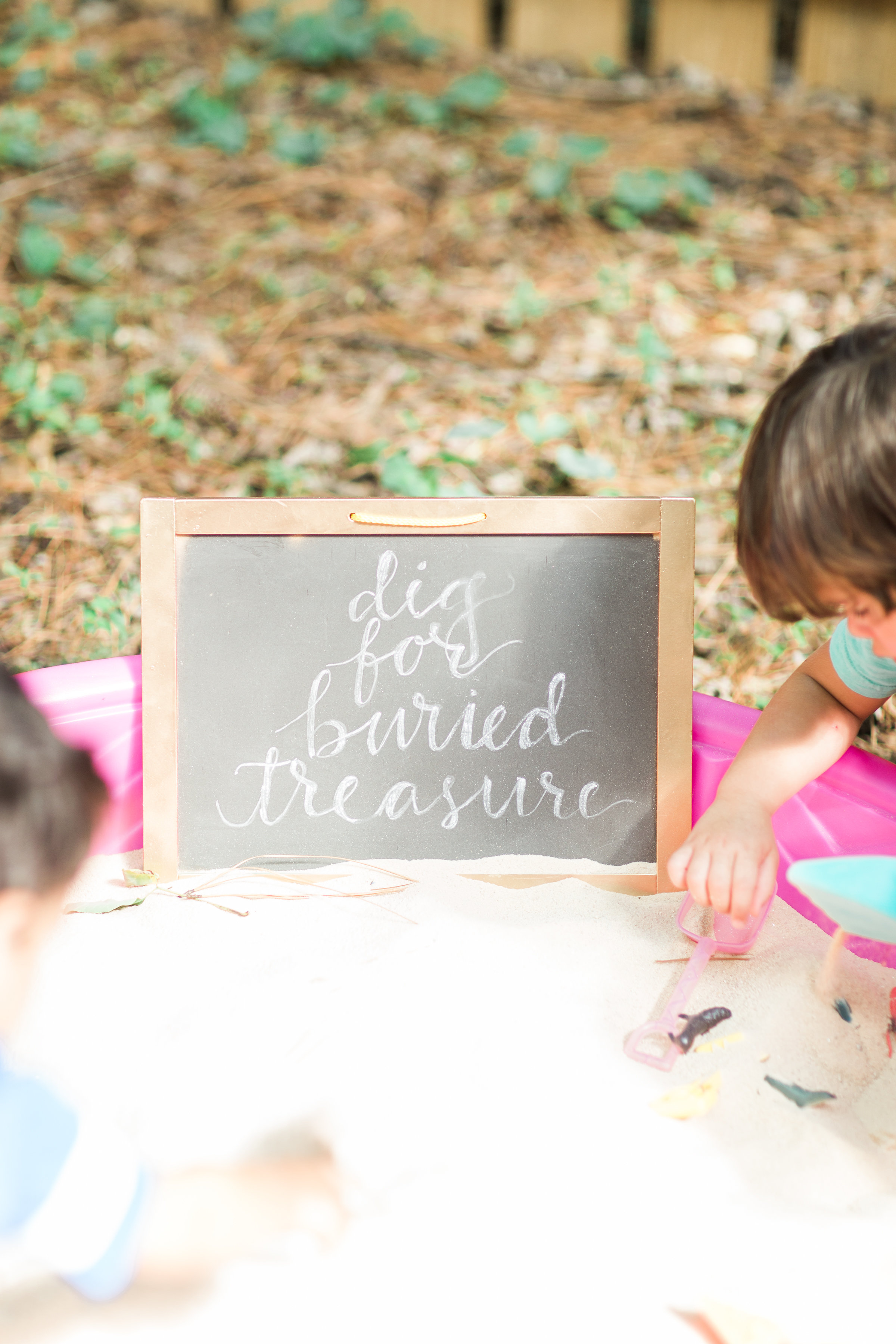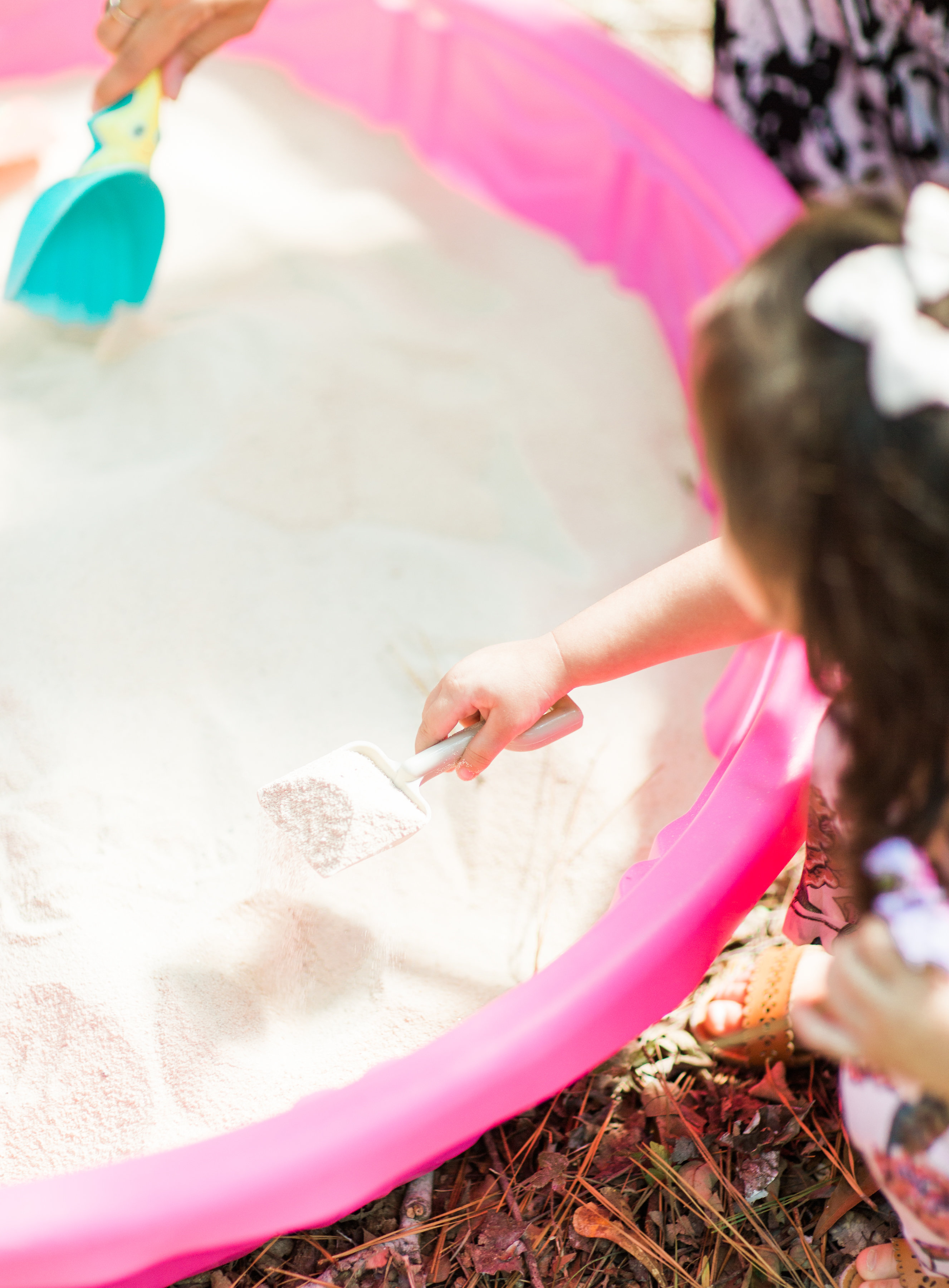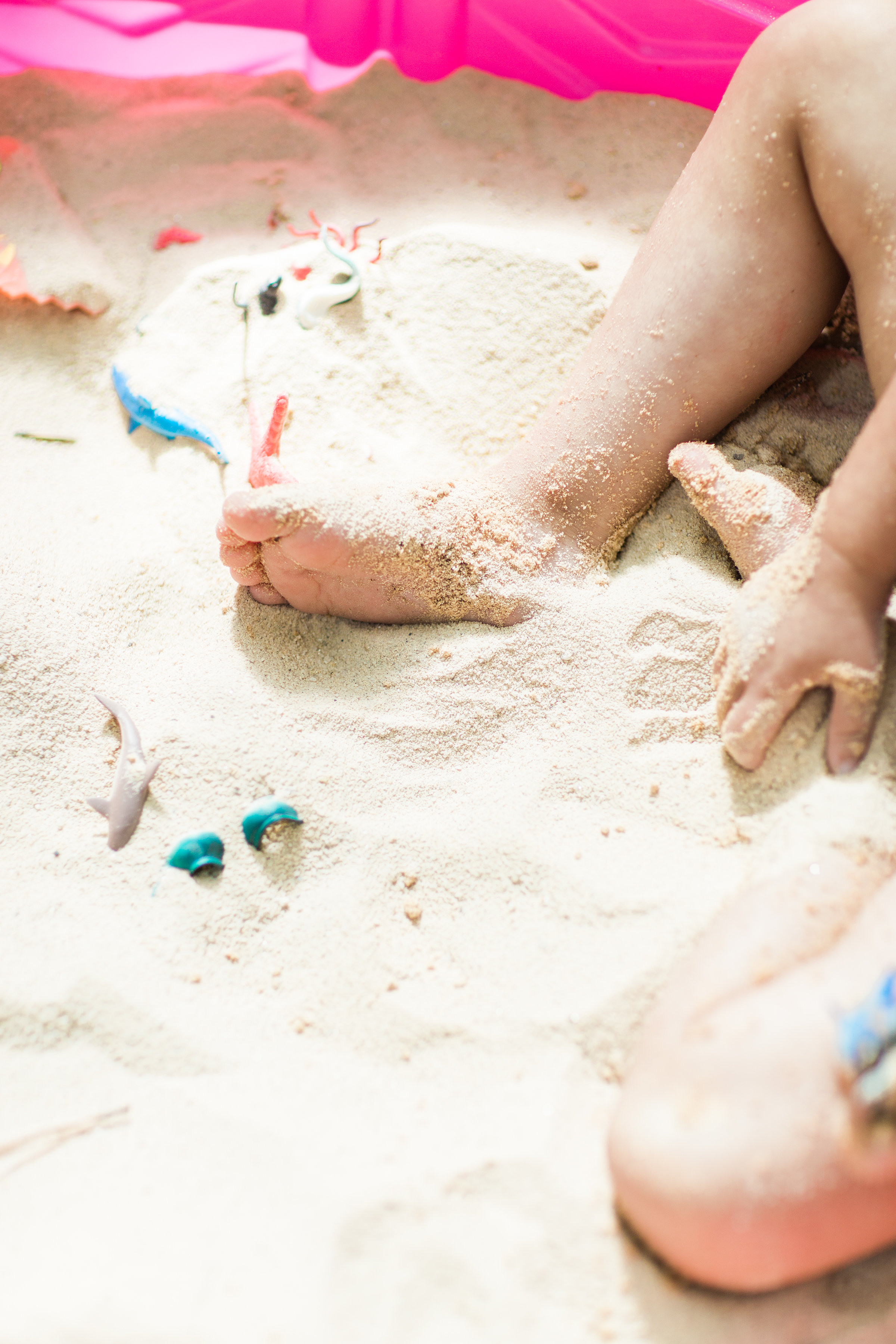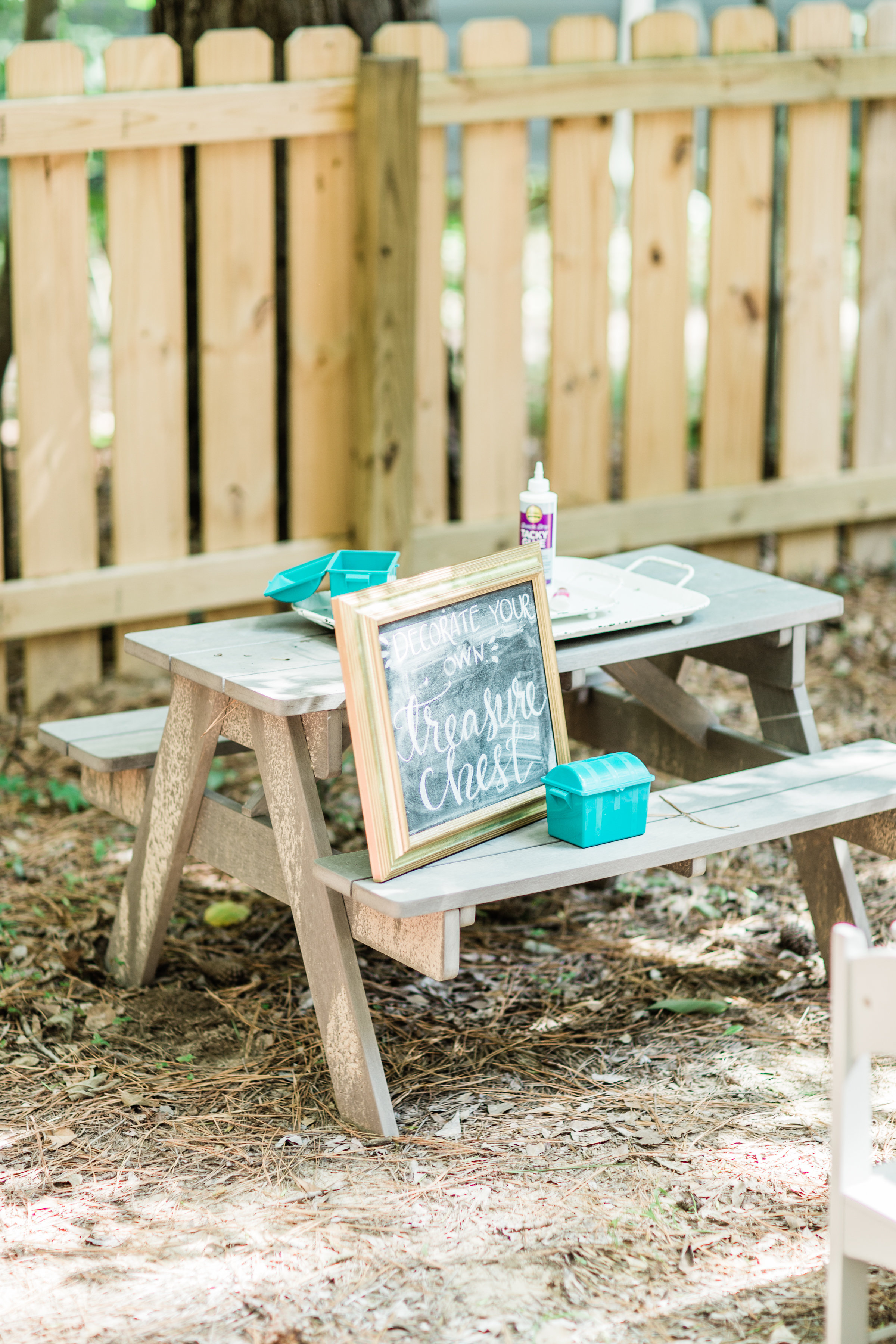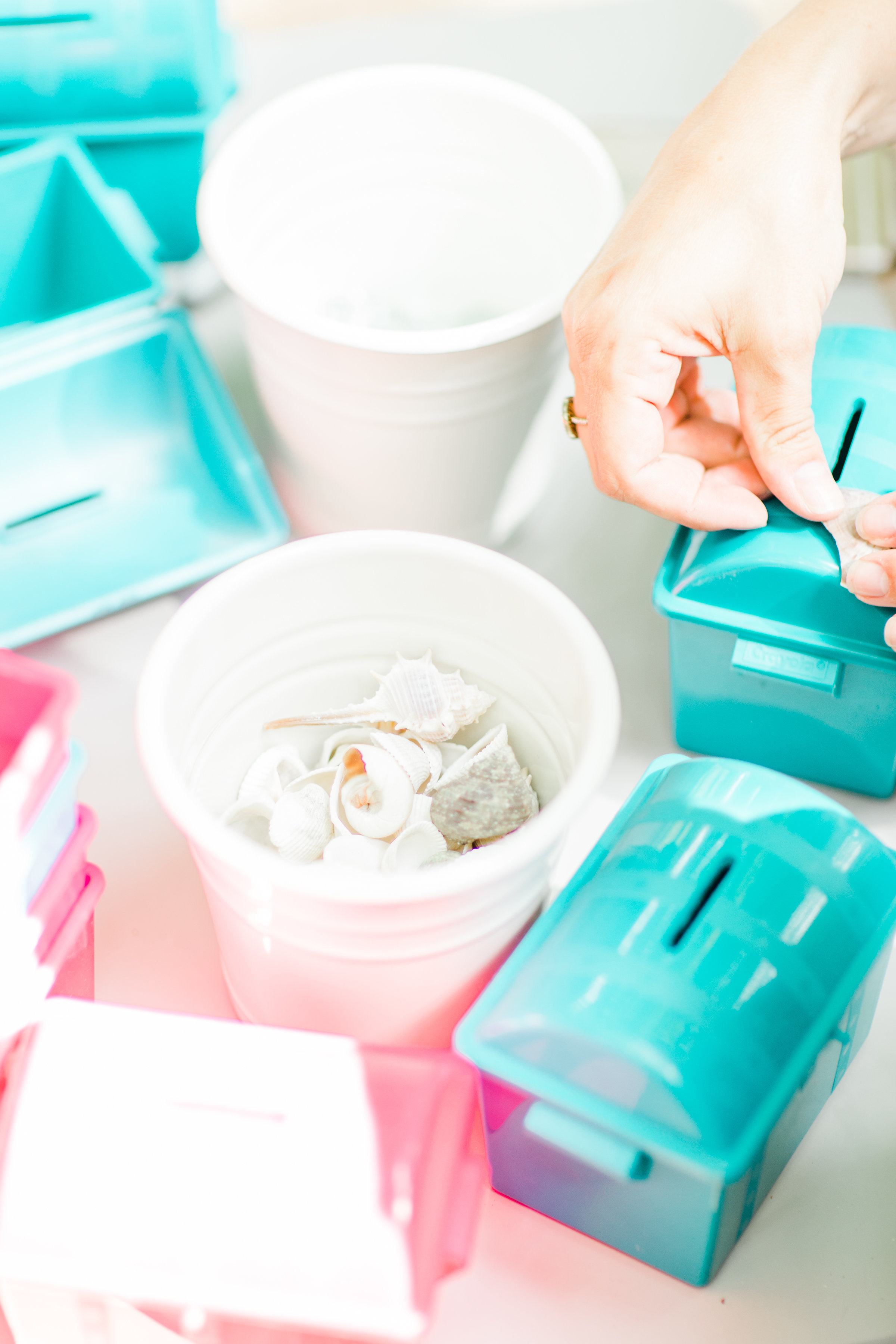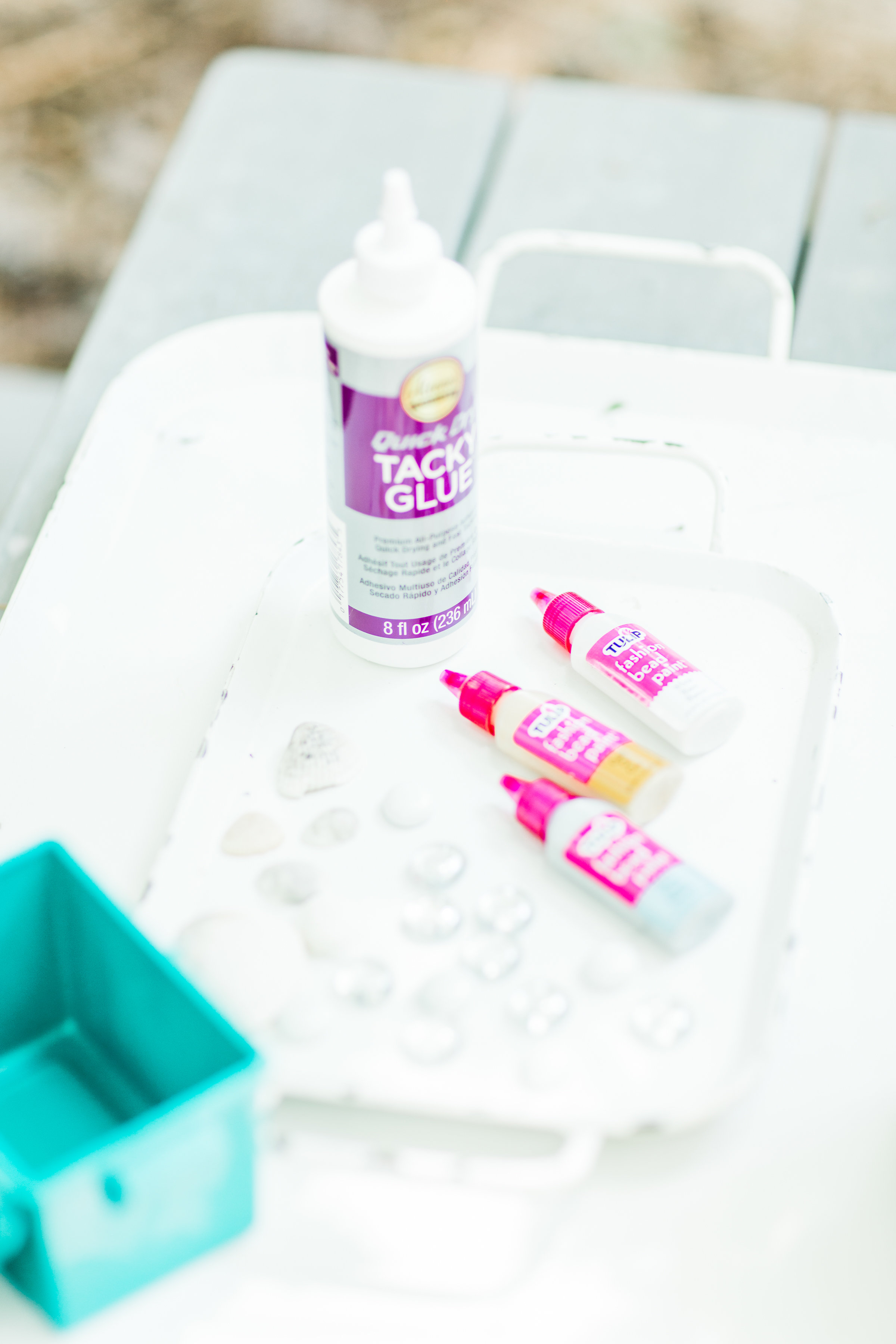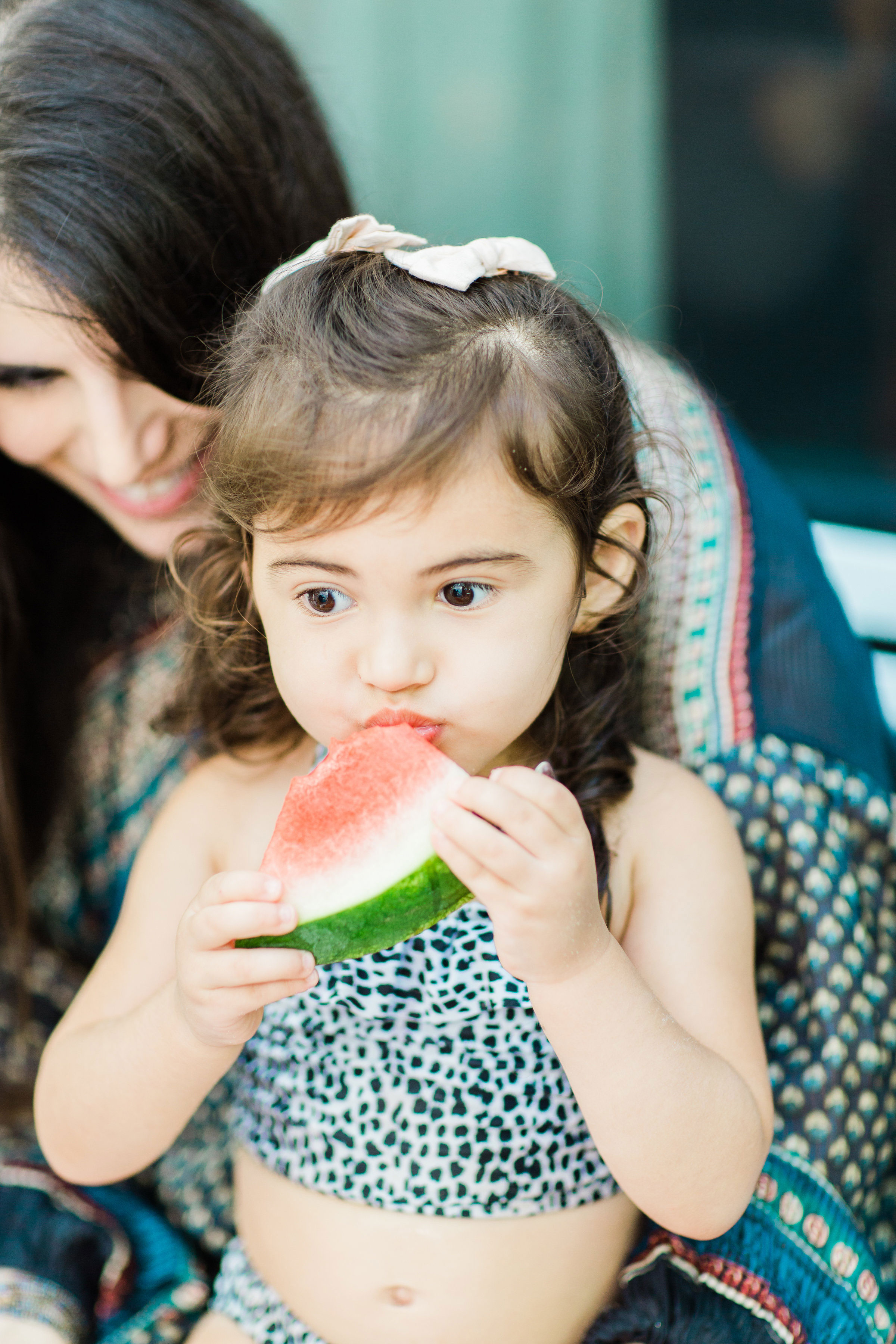 Toddler-friendly activities were also a must. We had the kids hunt for buried treasure in a pink plastic swimming pool filled with sand, shovels, and sea creatures. They decorated their own treasure boxes to fill with their treasure hunt finds. There was a mermaid splash area and a toddler wading pool for all of the kids to cool off.
And of course, plenty of watermelon.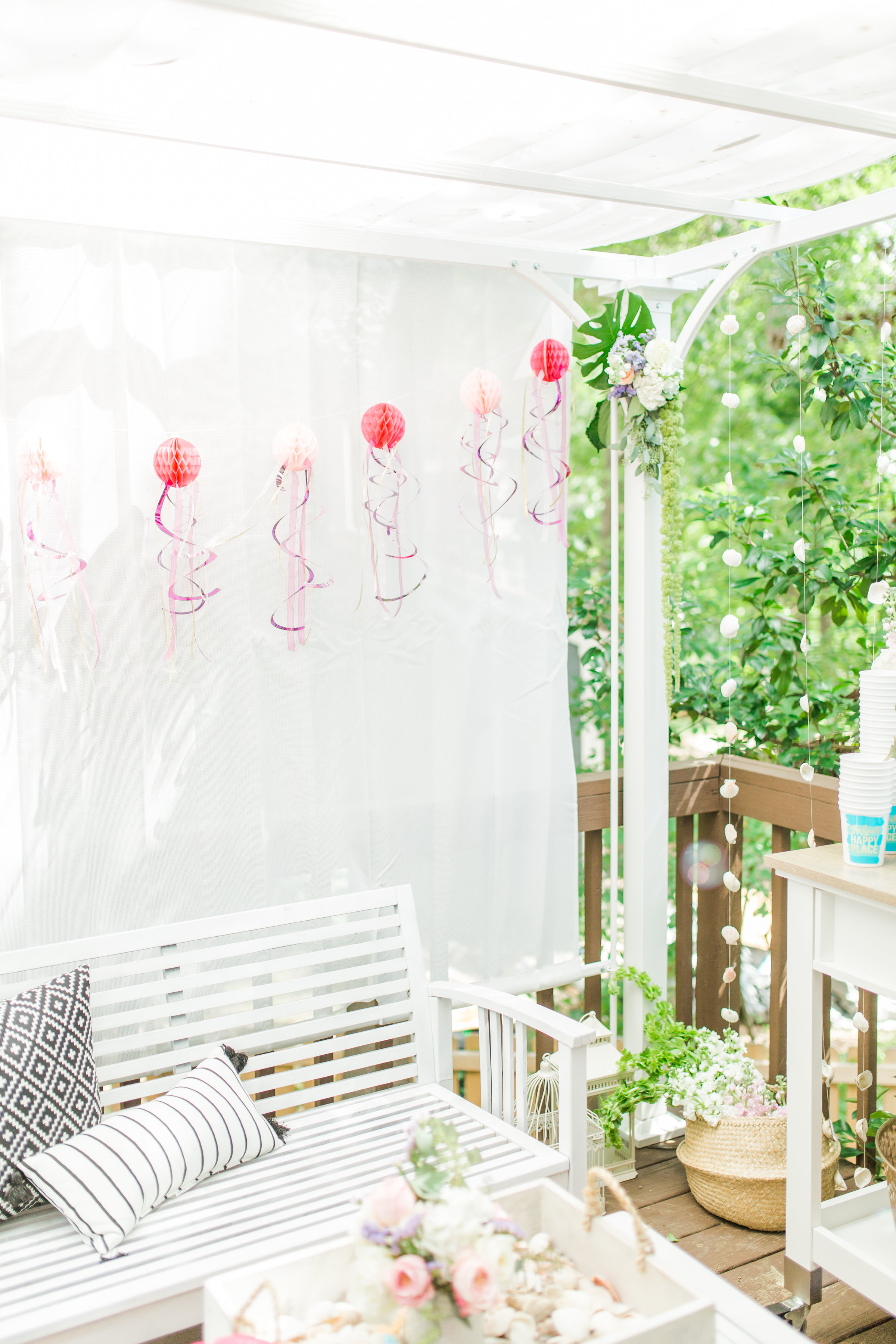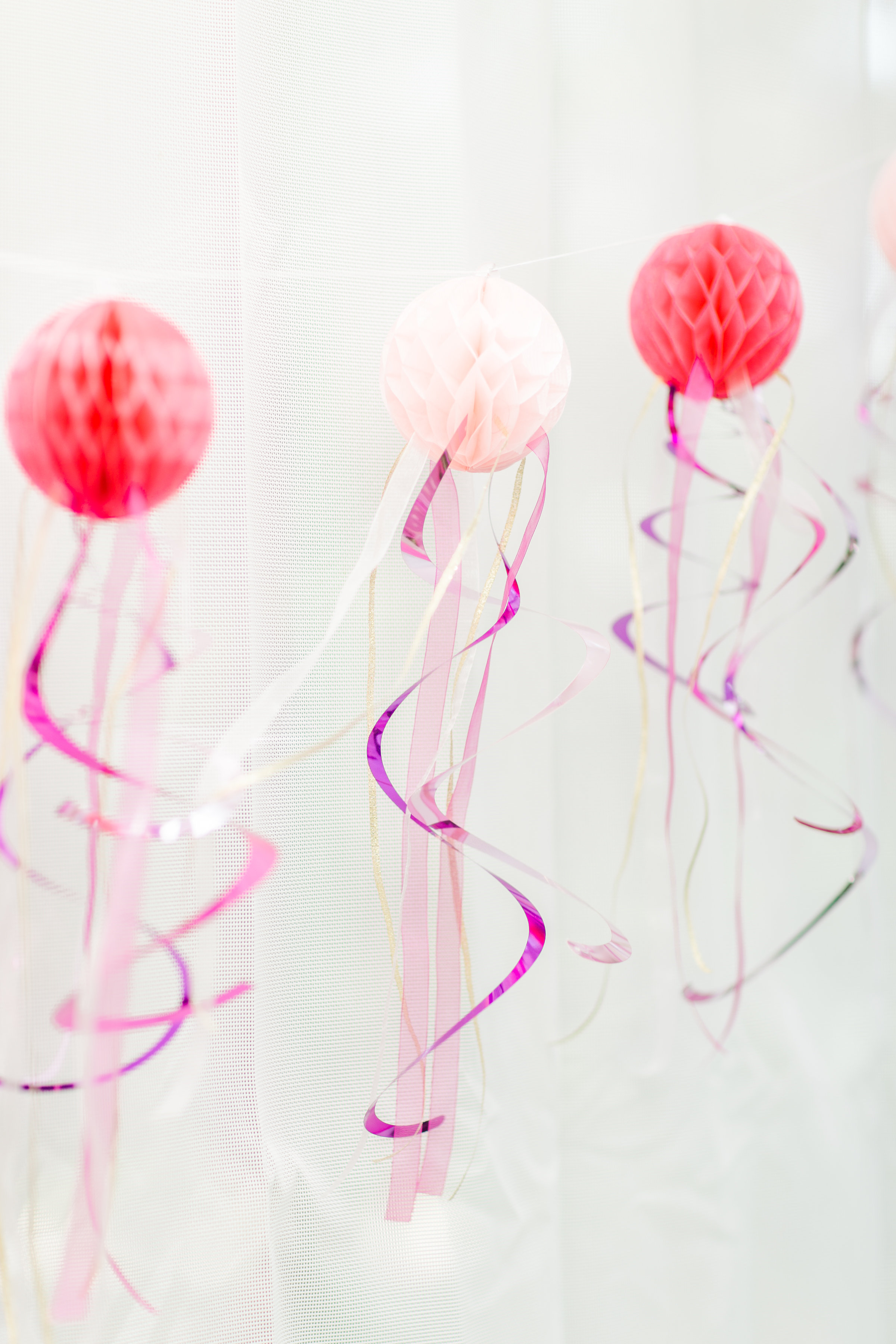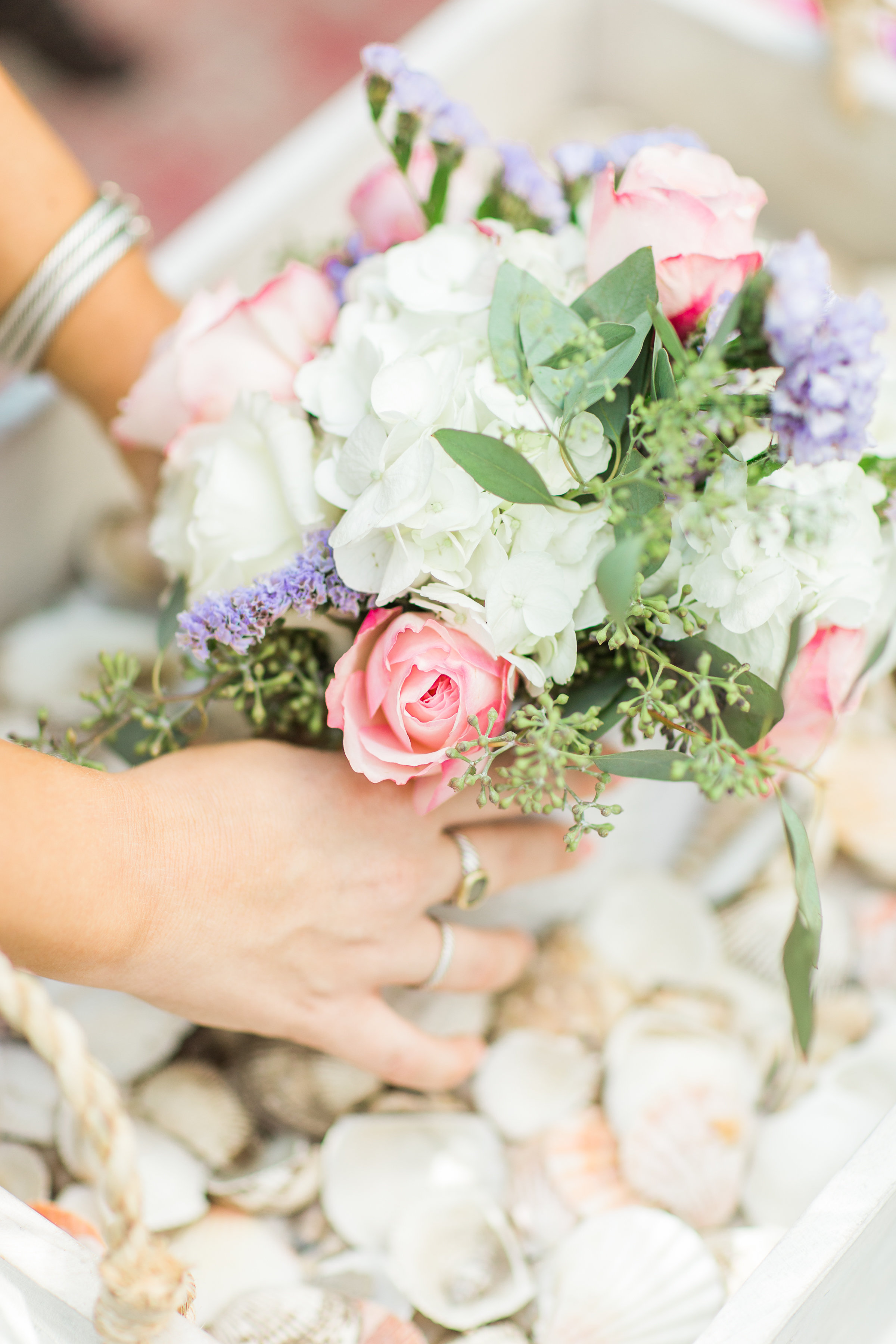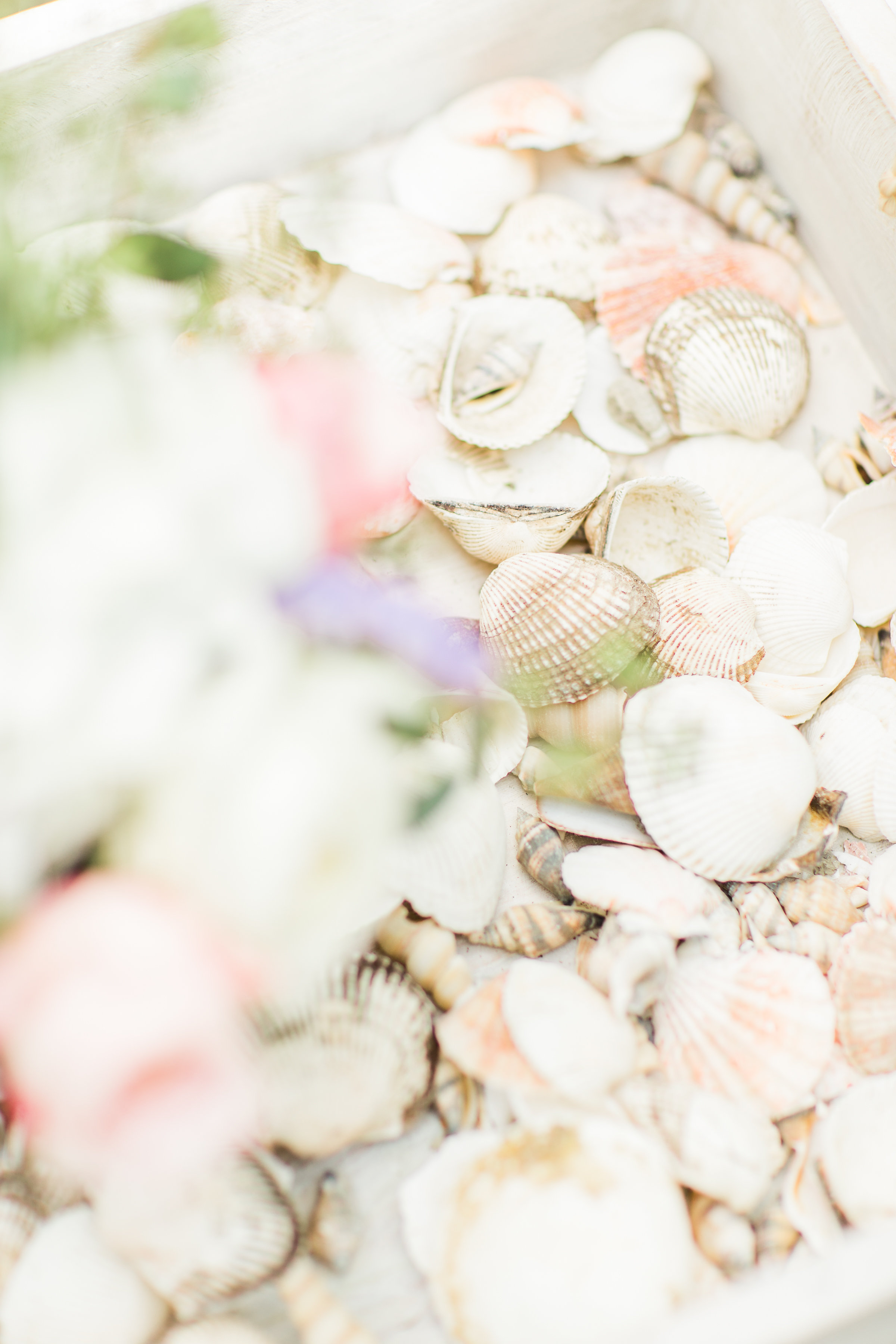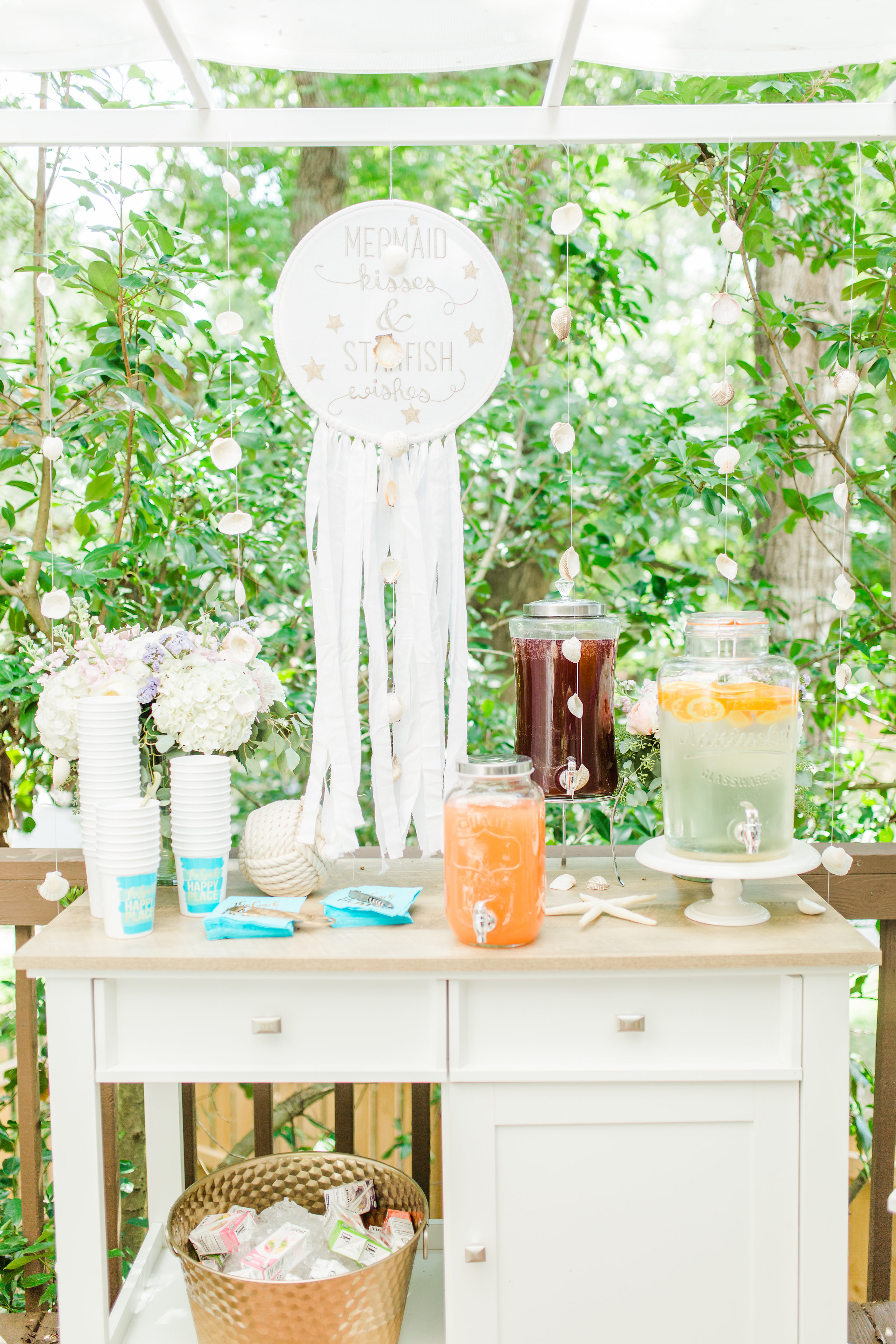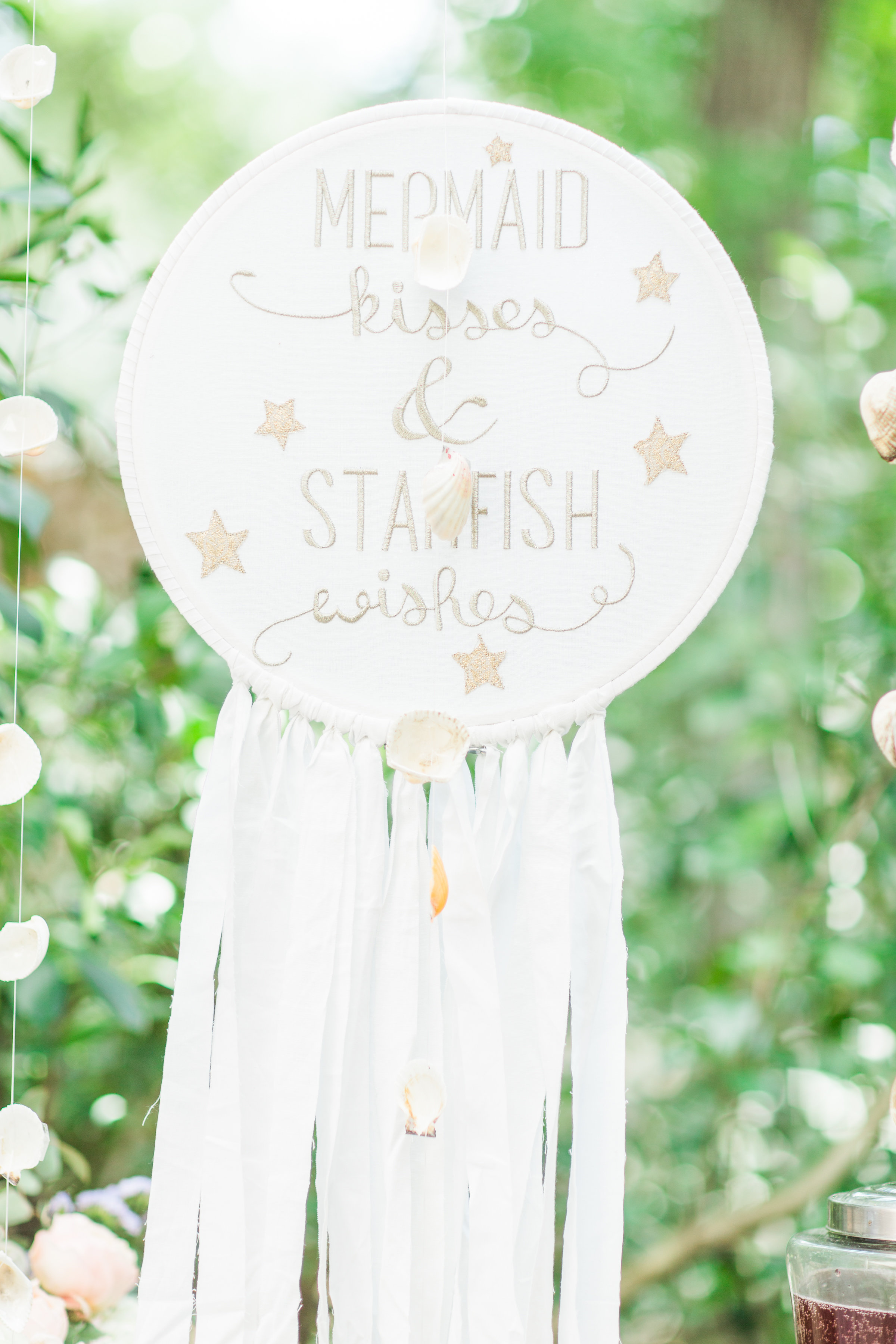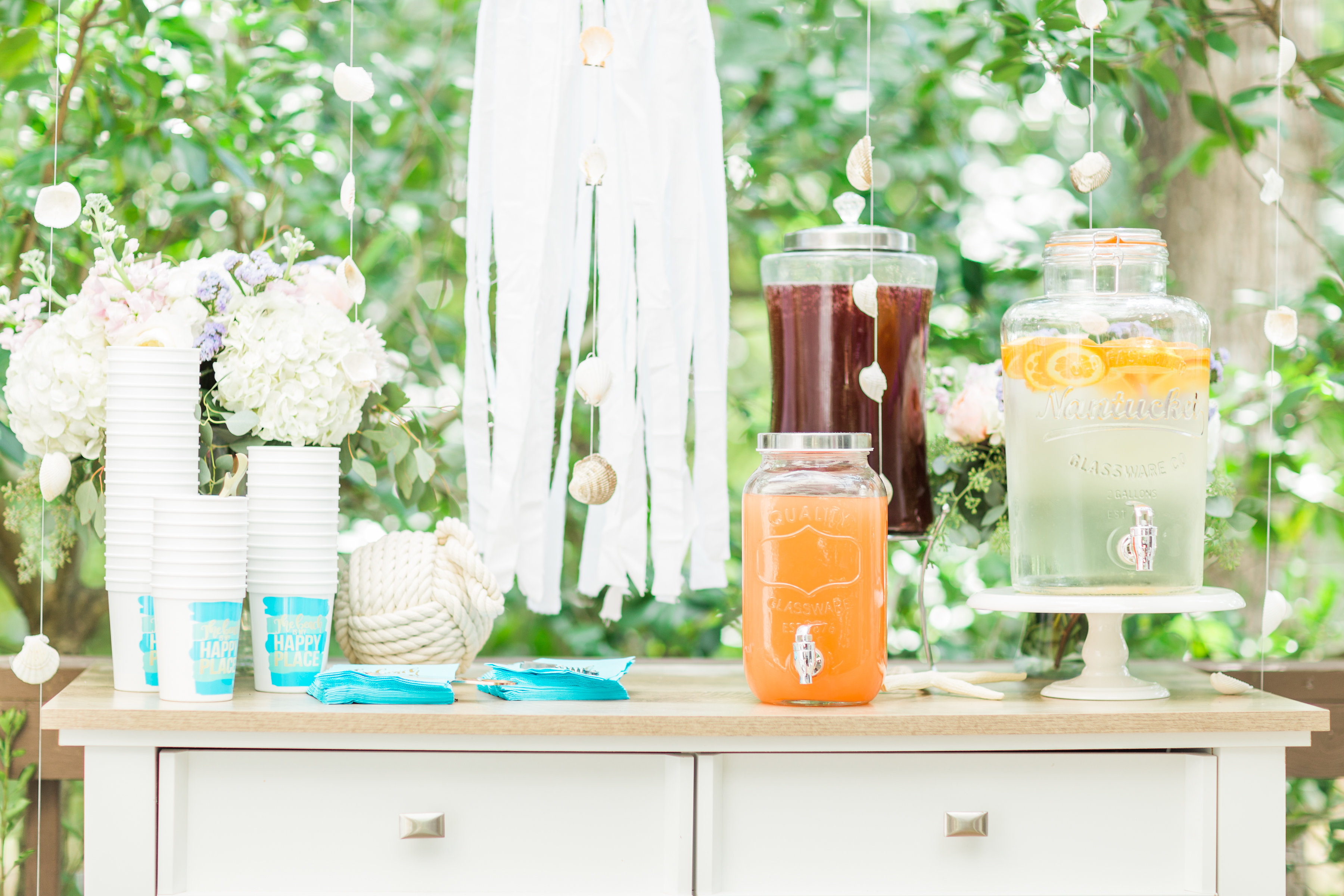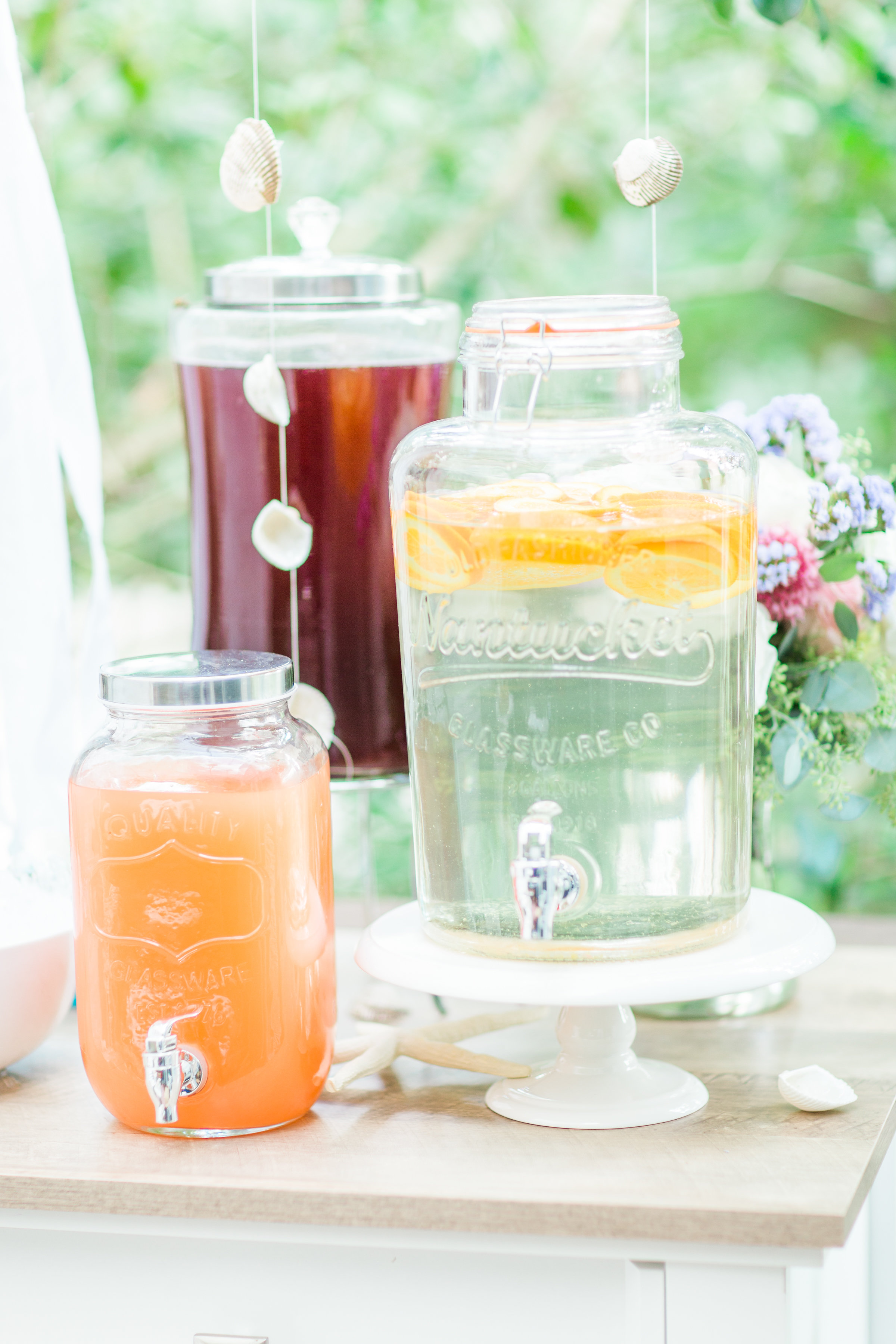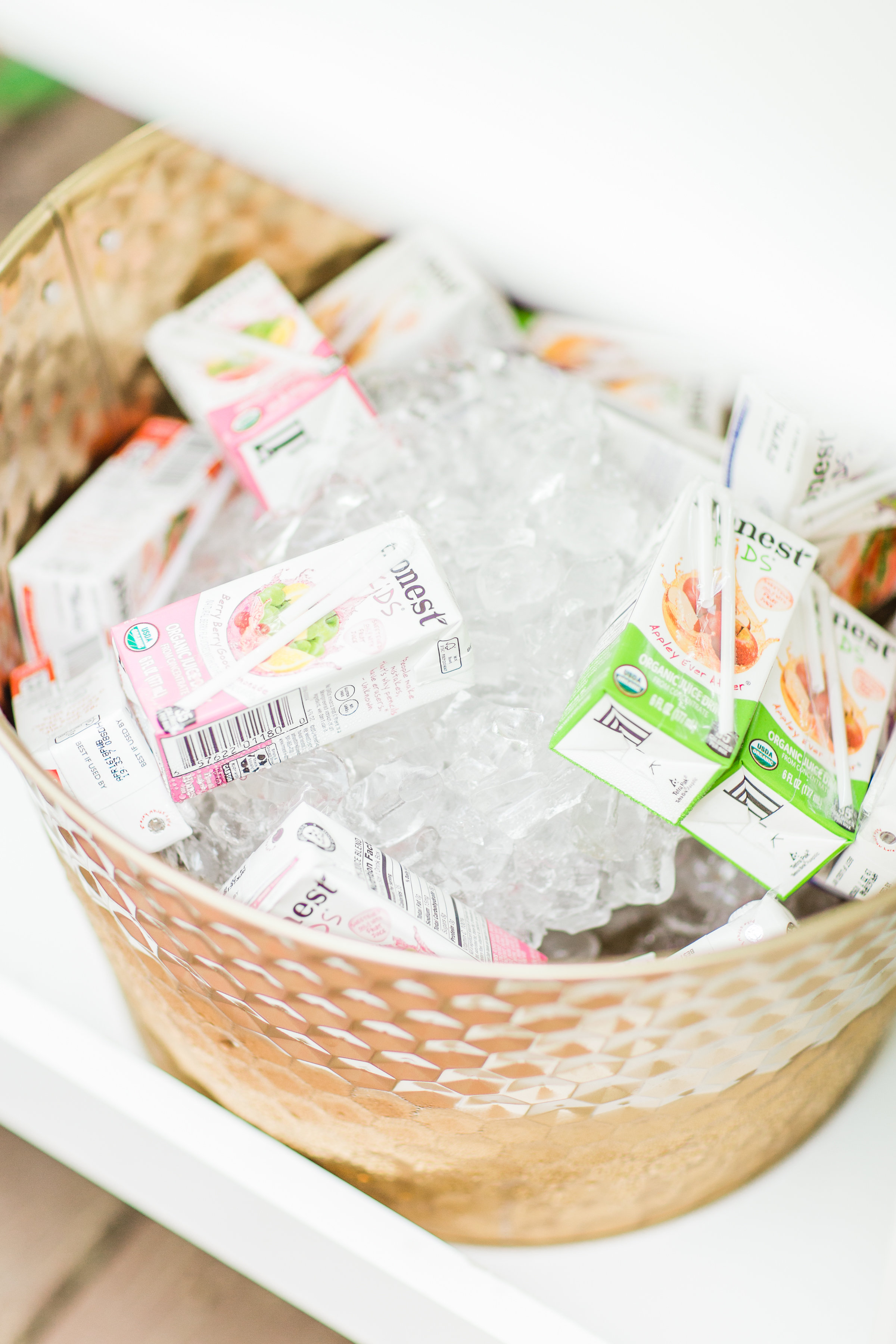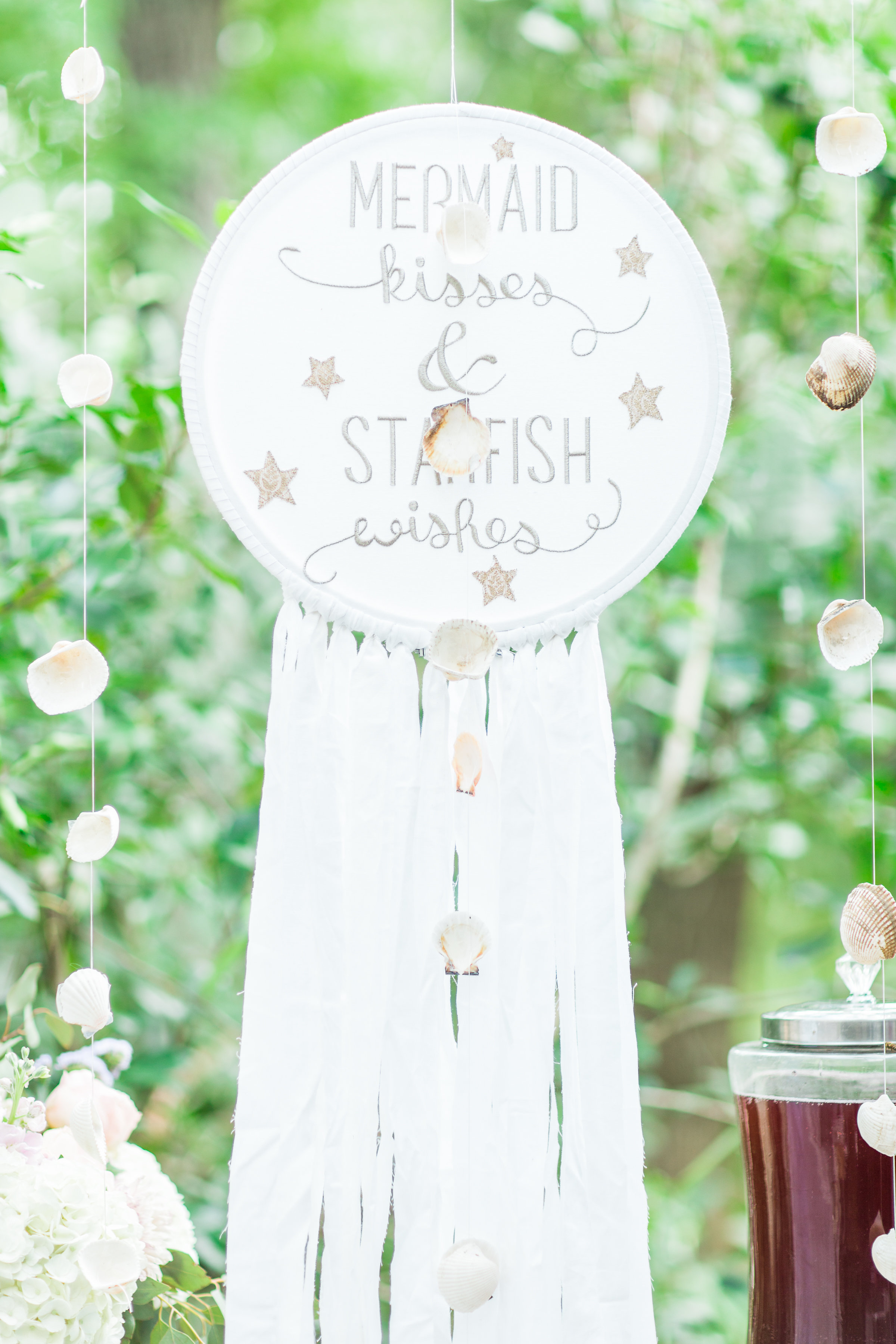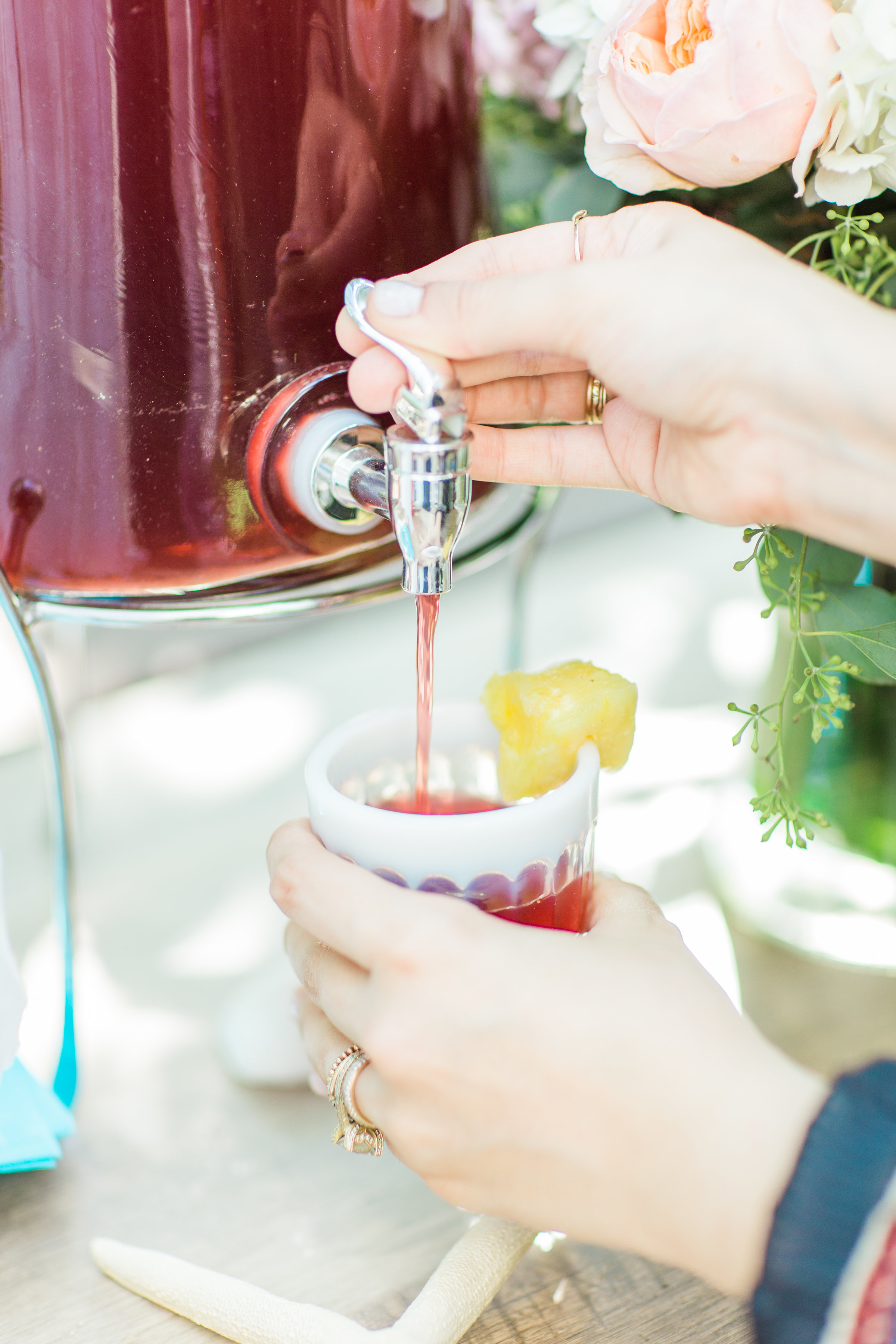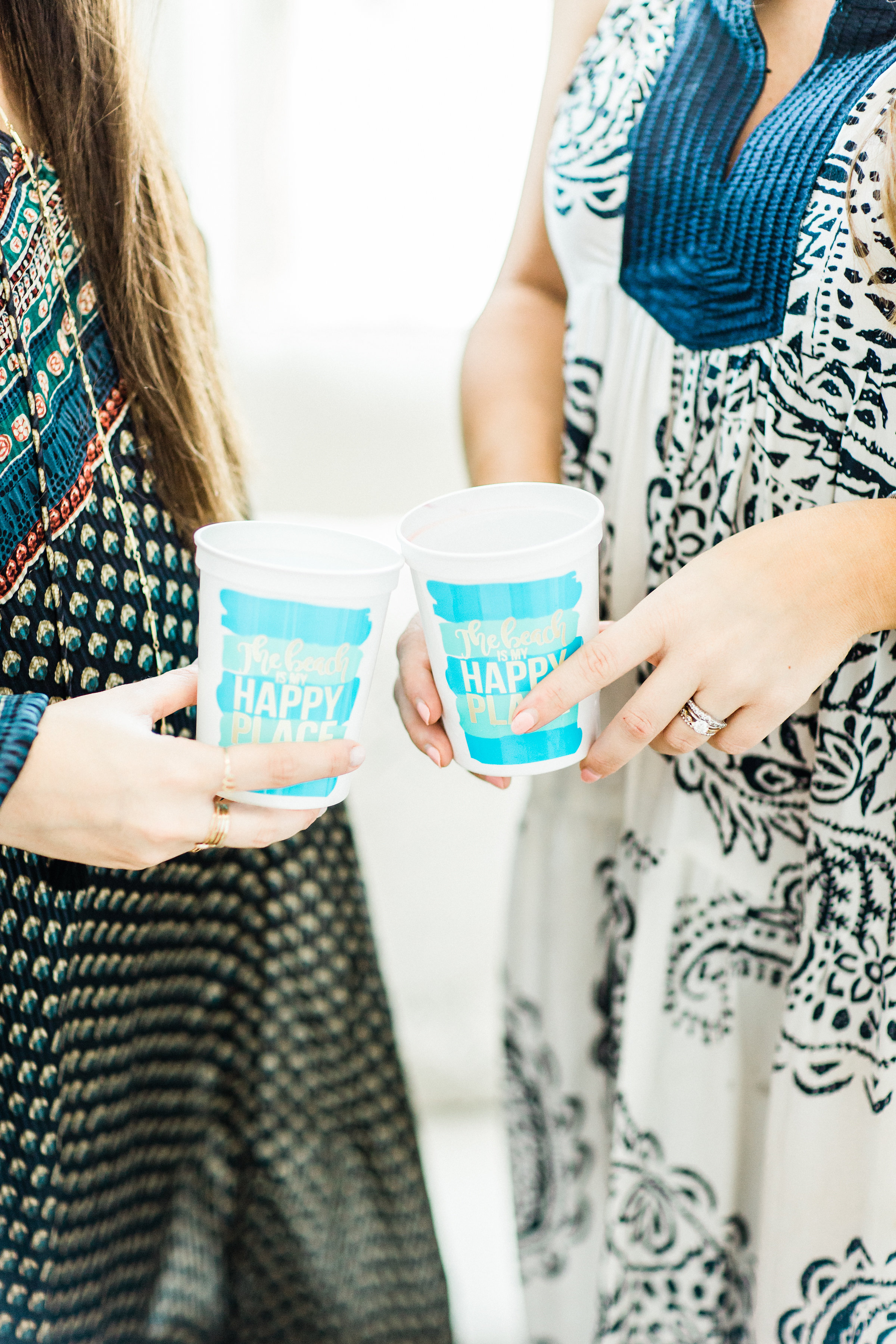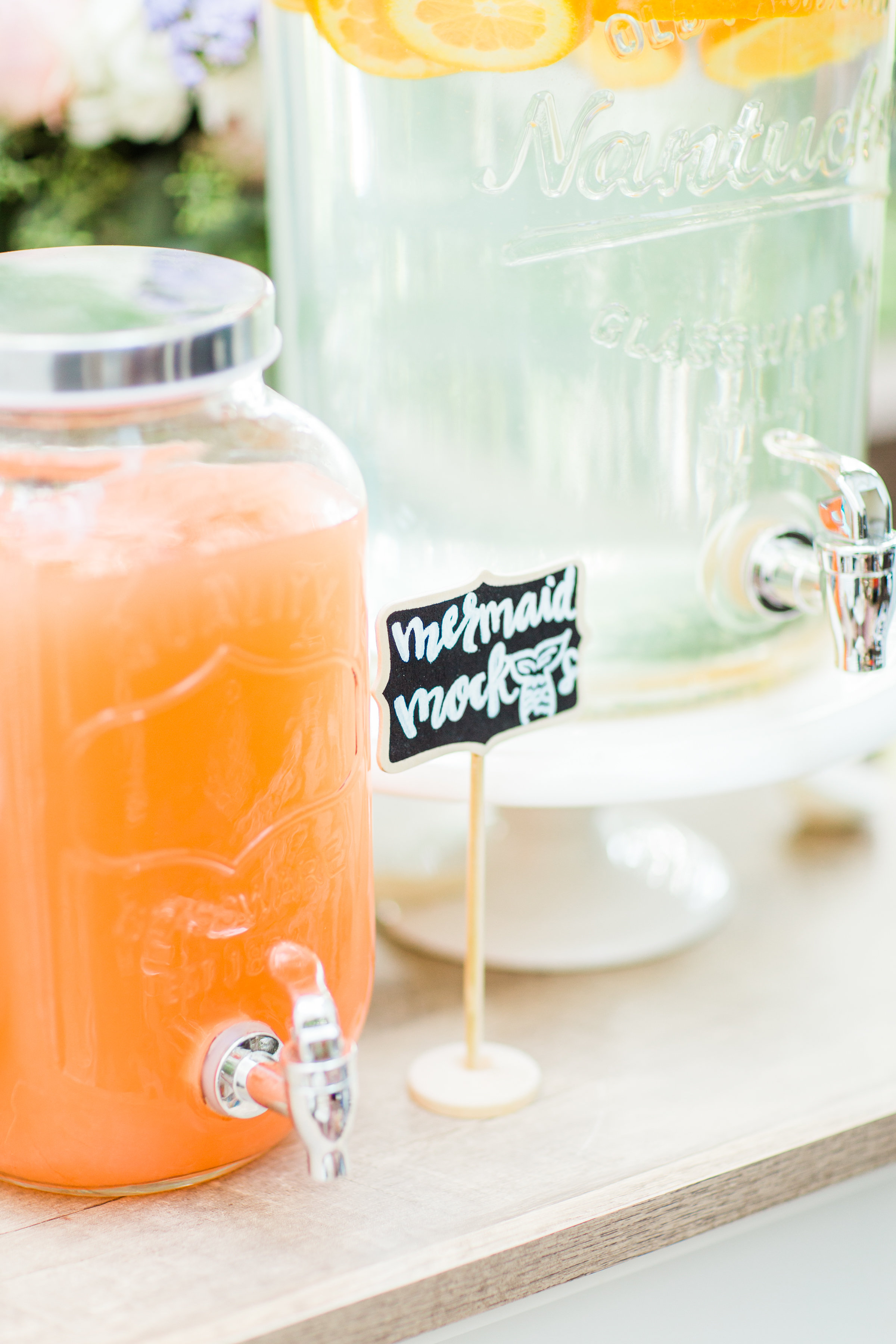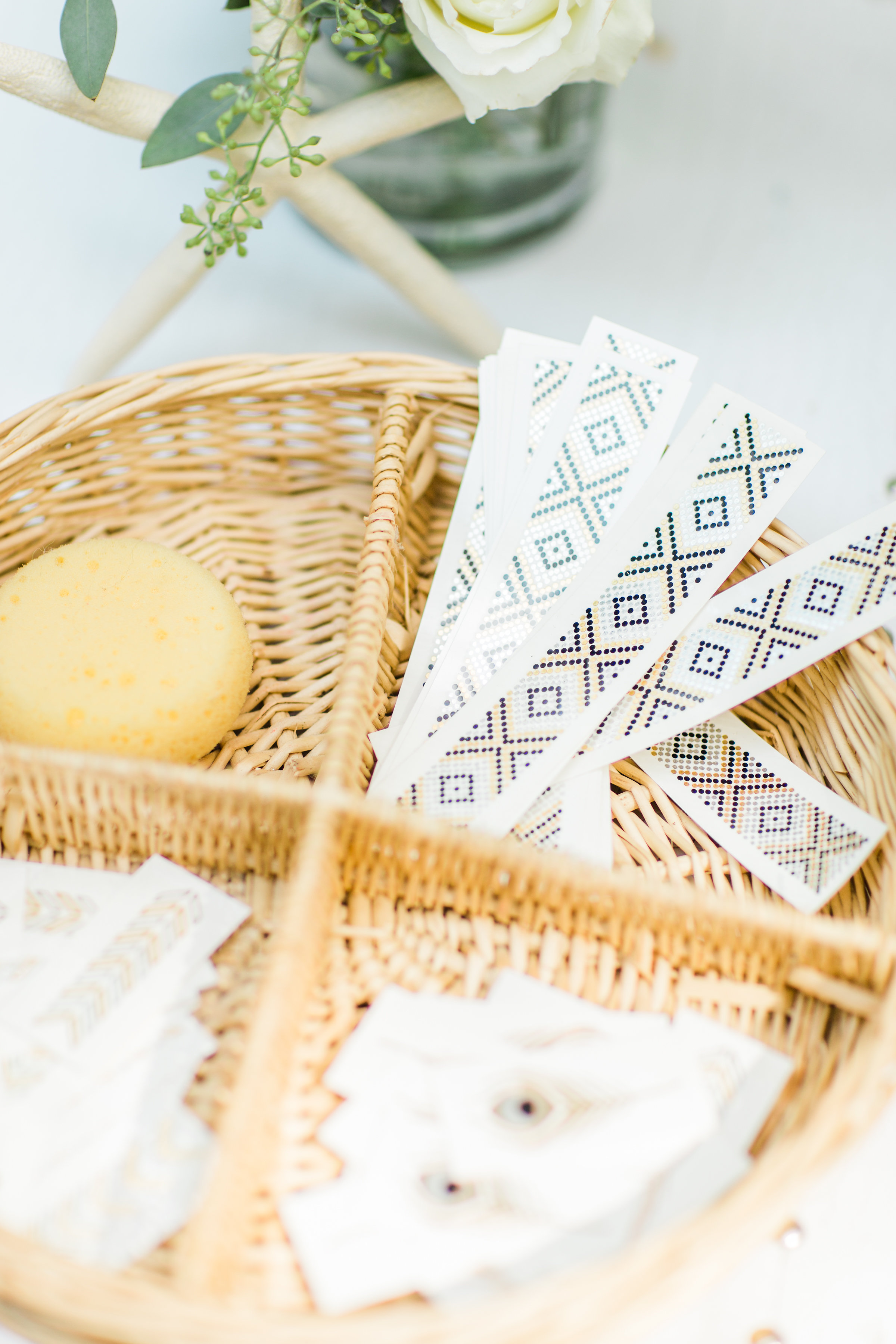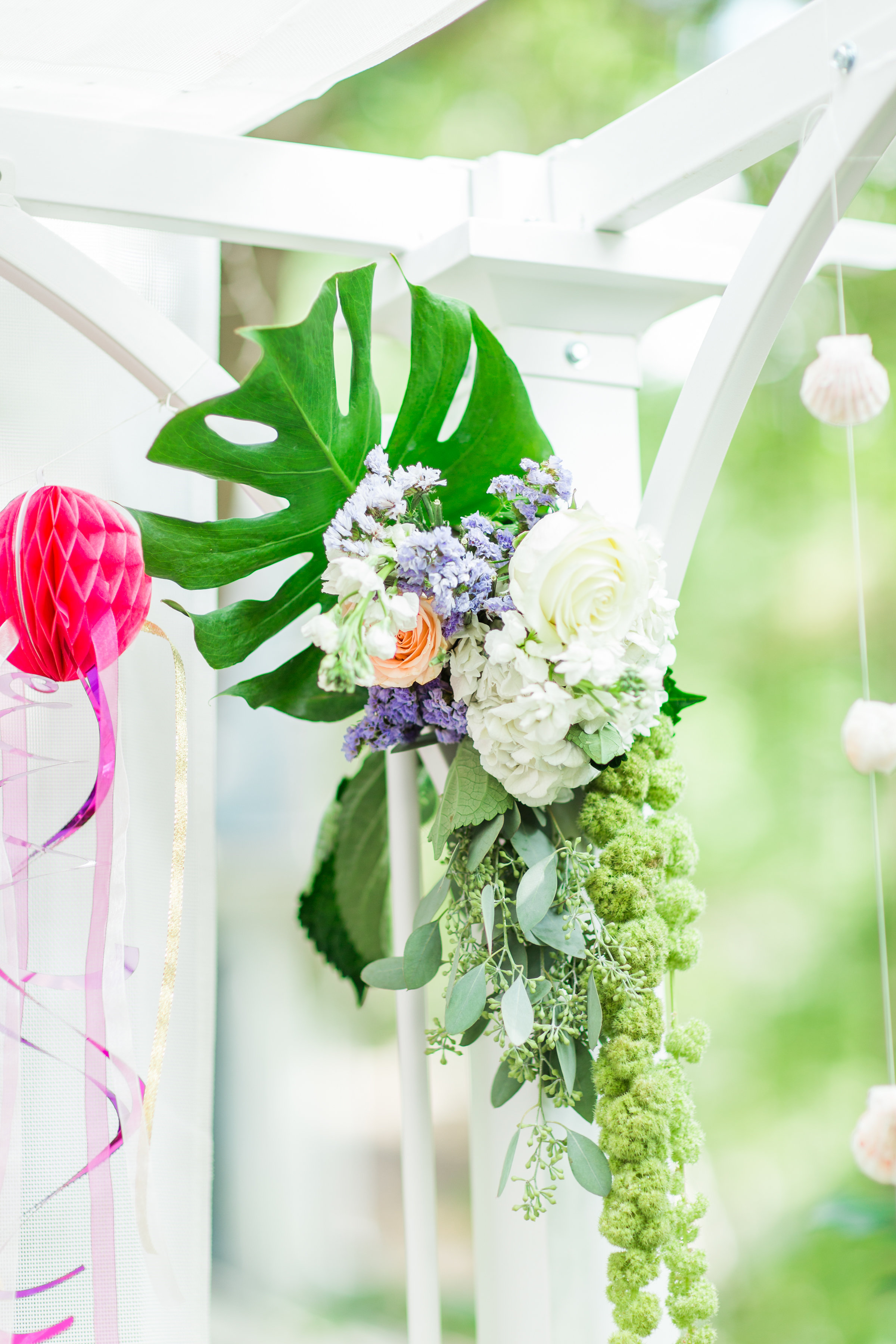 On the patio, we had a drink station complete with beer, wine, mocktails, orange water, and juice boxes. There was a hanging sea shell backdrop we created by gluing sea shells onto clear elastic string and a string of DIY pink jellyfish made from paper lanterns and streamers. We also had a DIY metallic temporary tattoo station that kids and grownups alike loved. And of course, another bubble maker, floating bubbles across the deck during the party.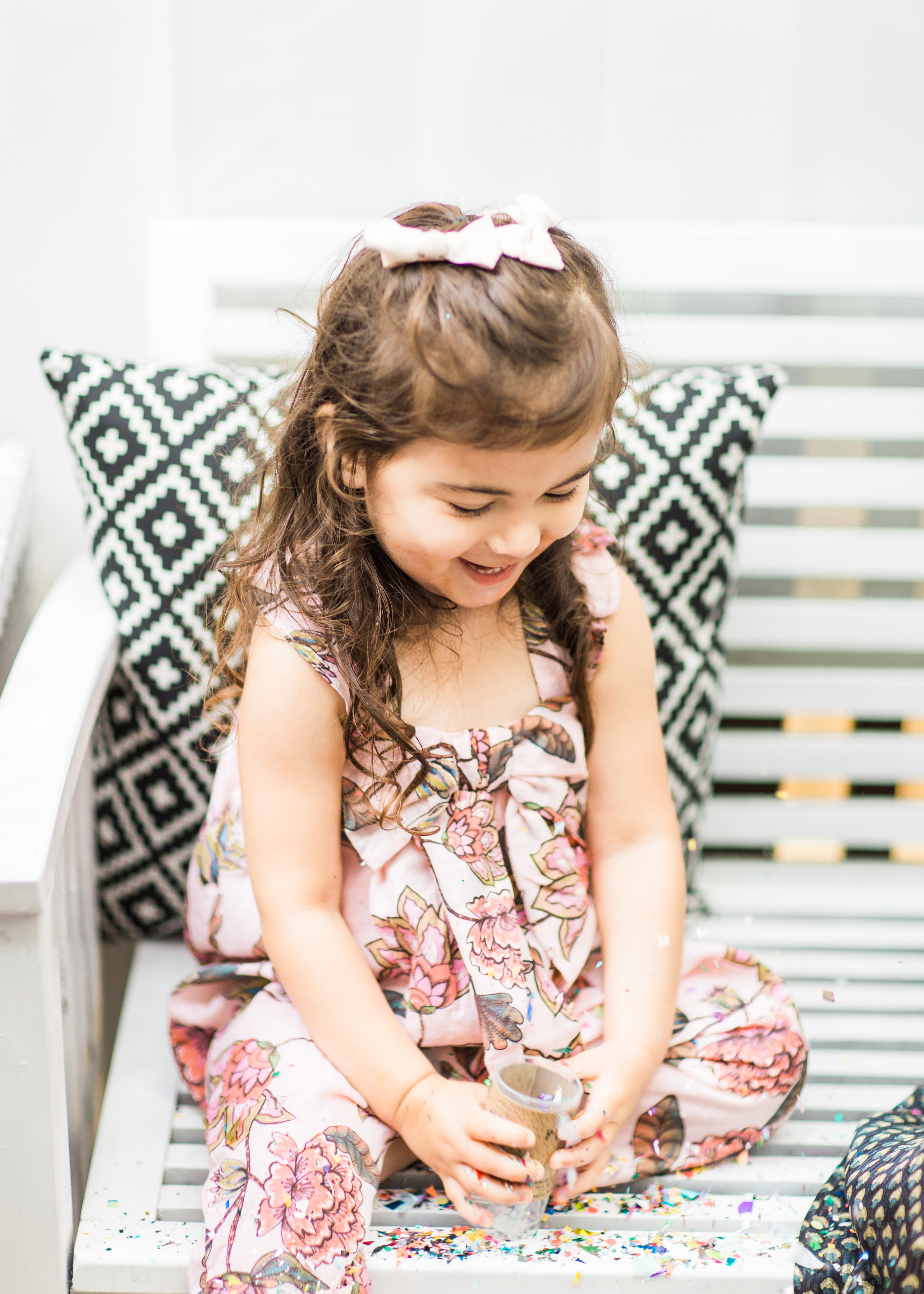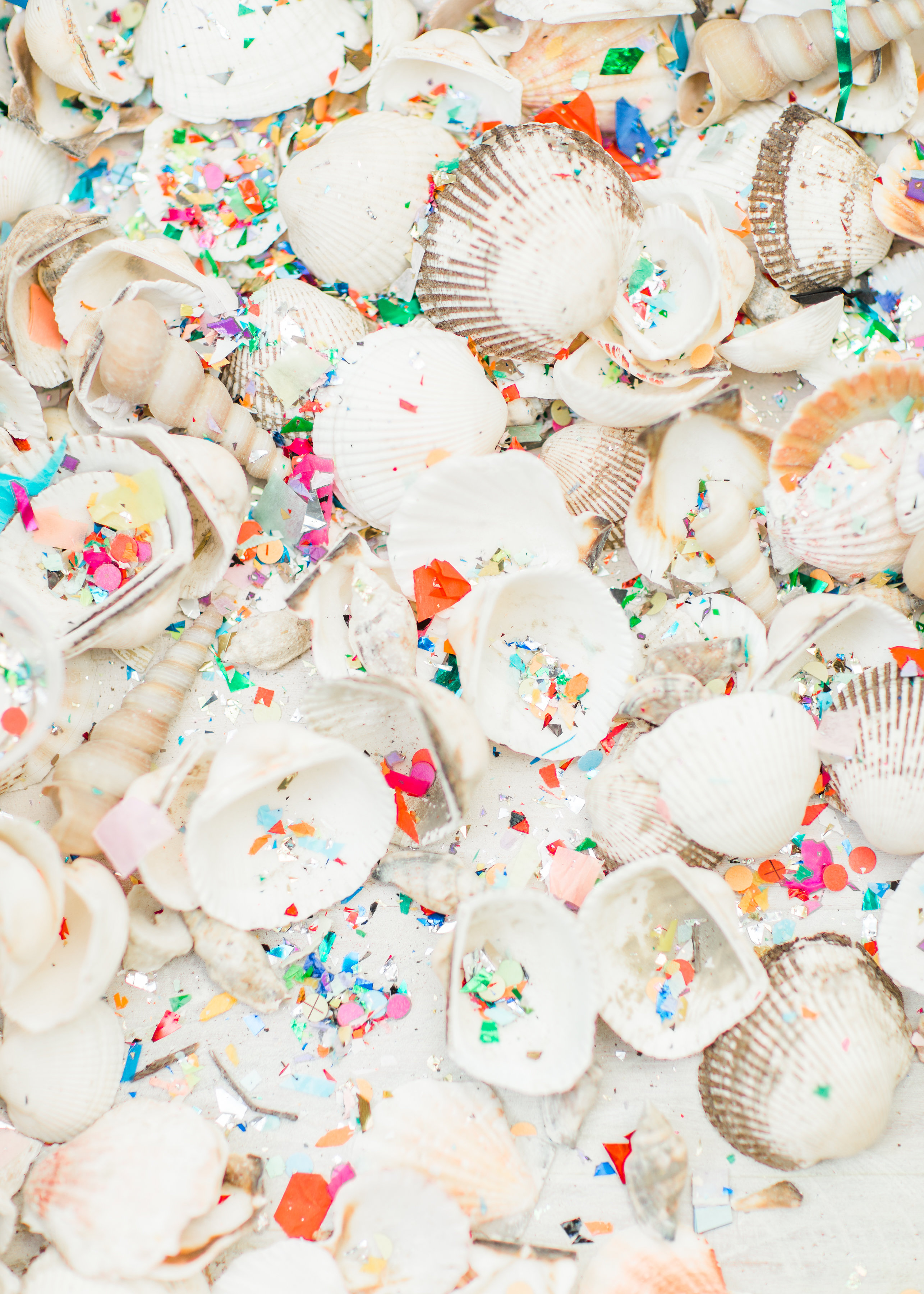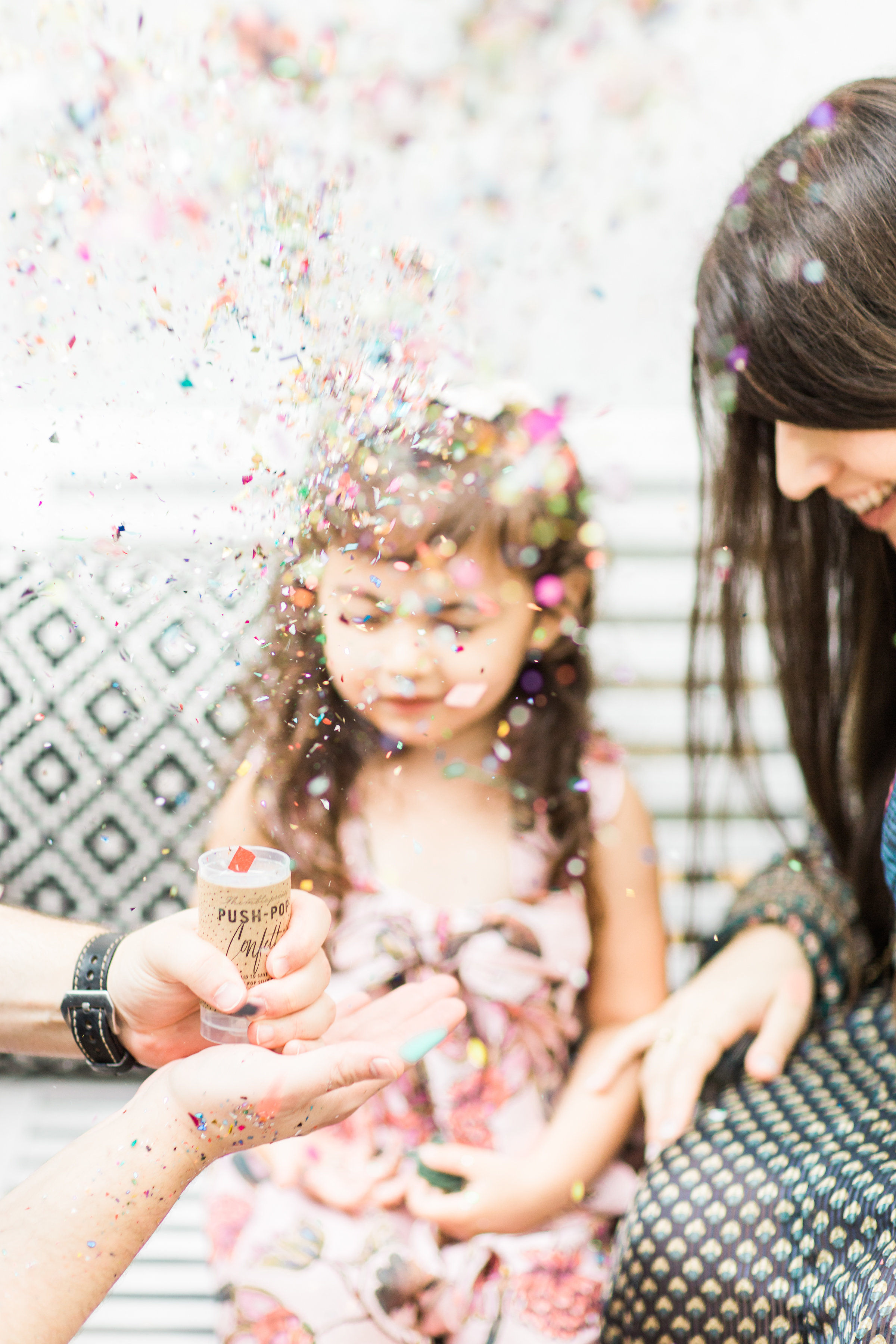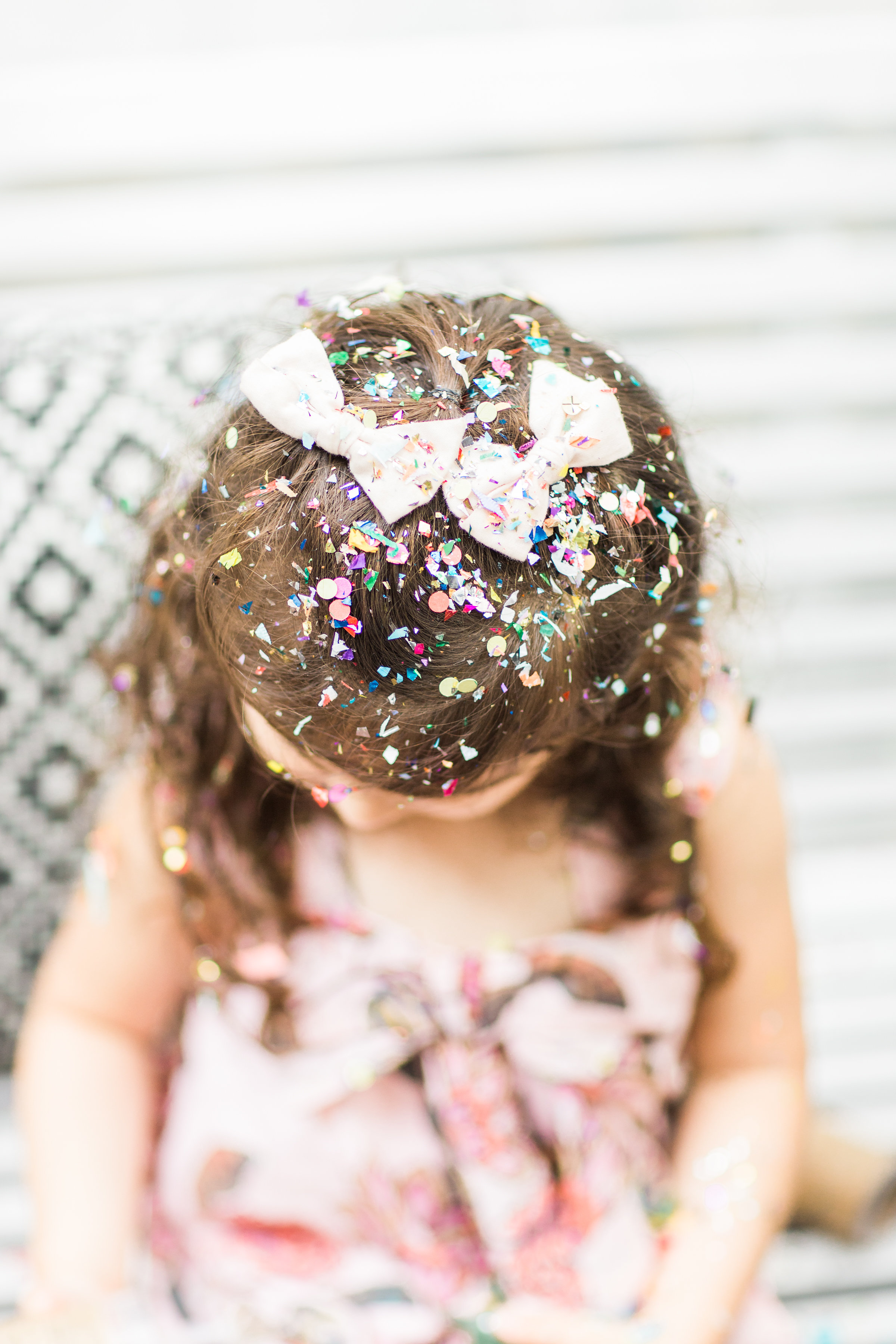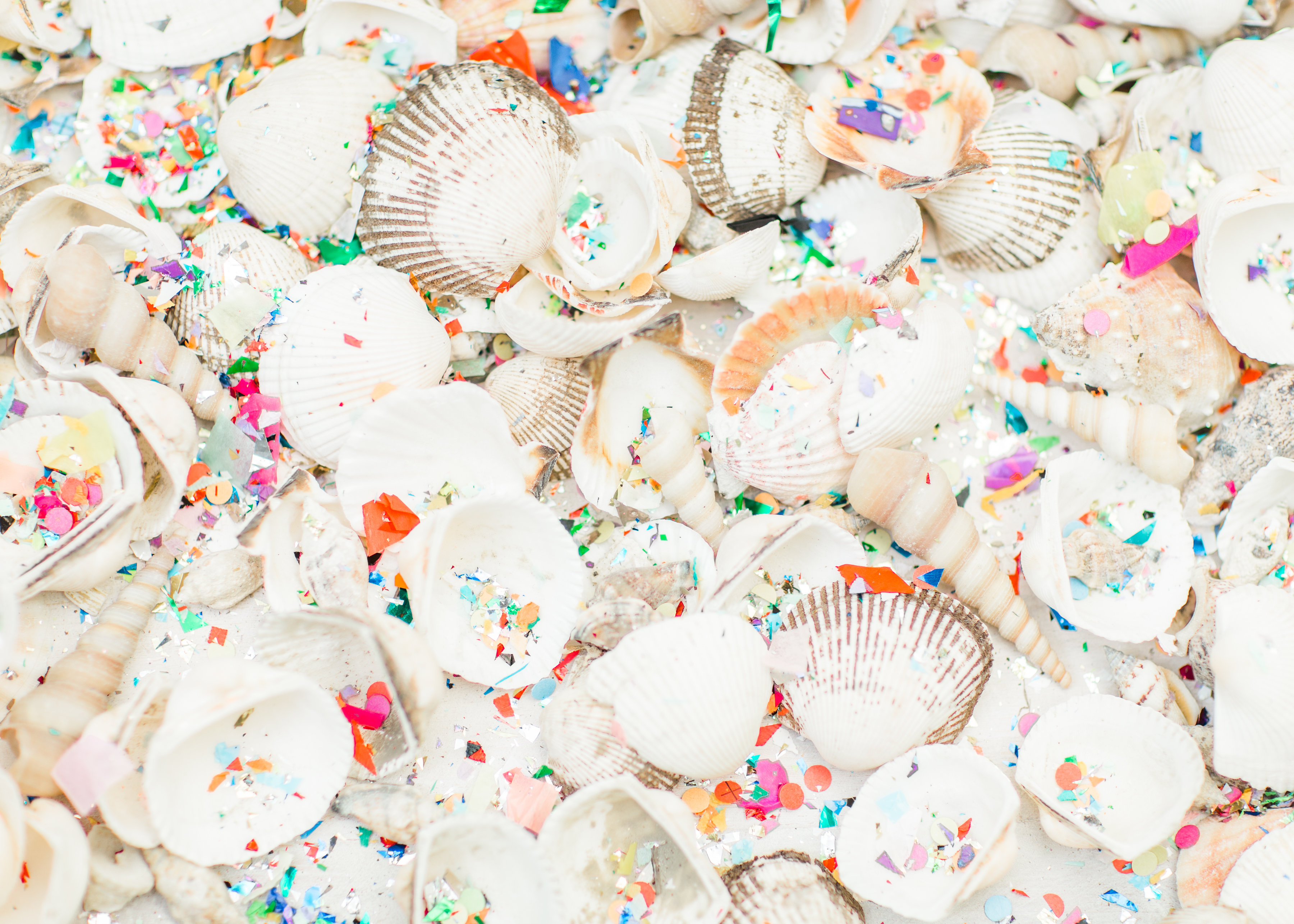 Oh yeah, and confetti poppers … because this was a party, after all.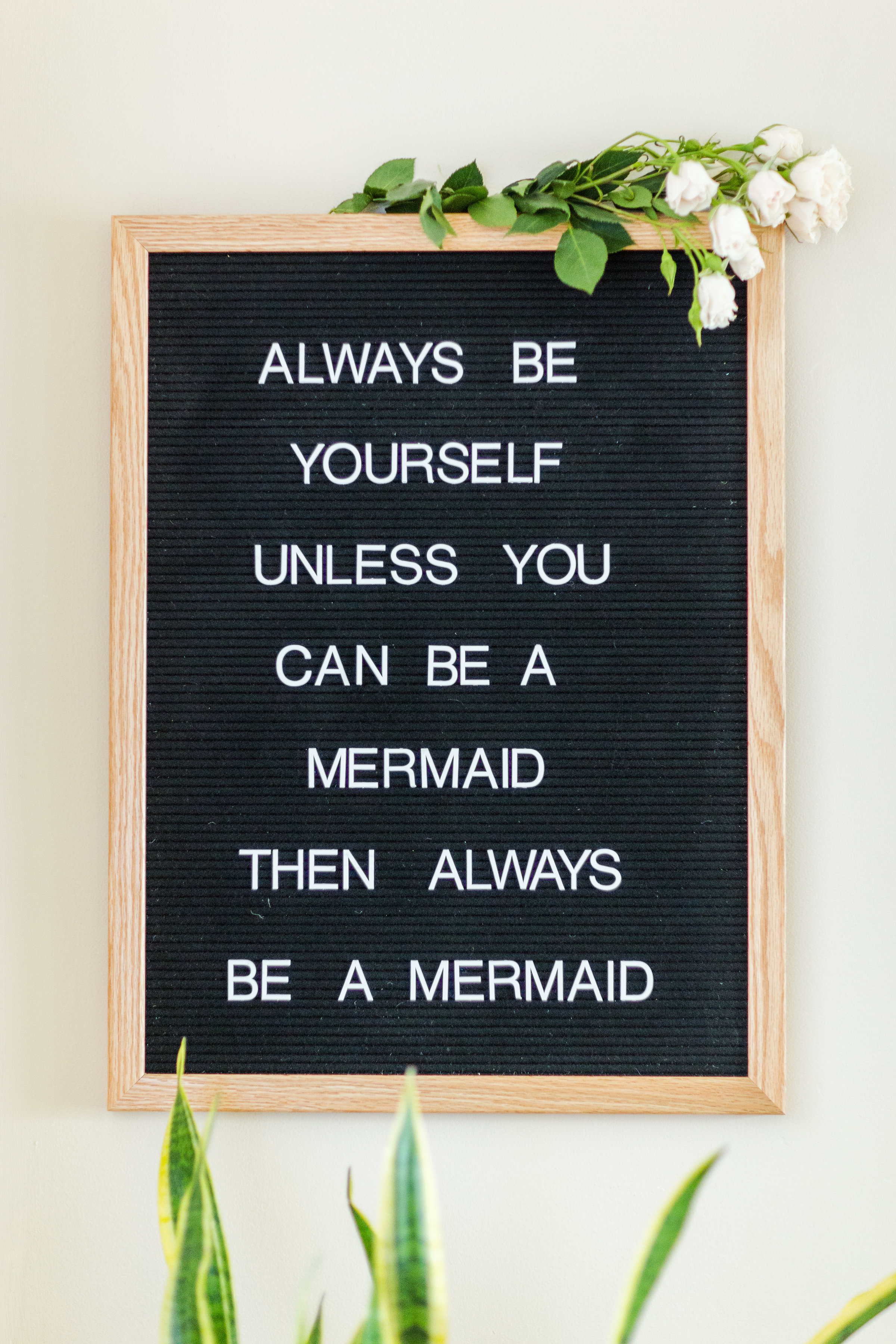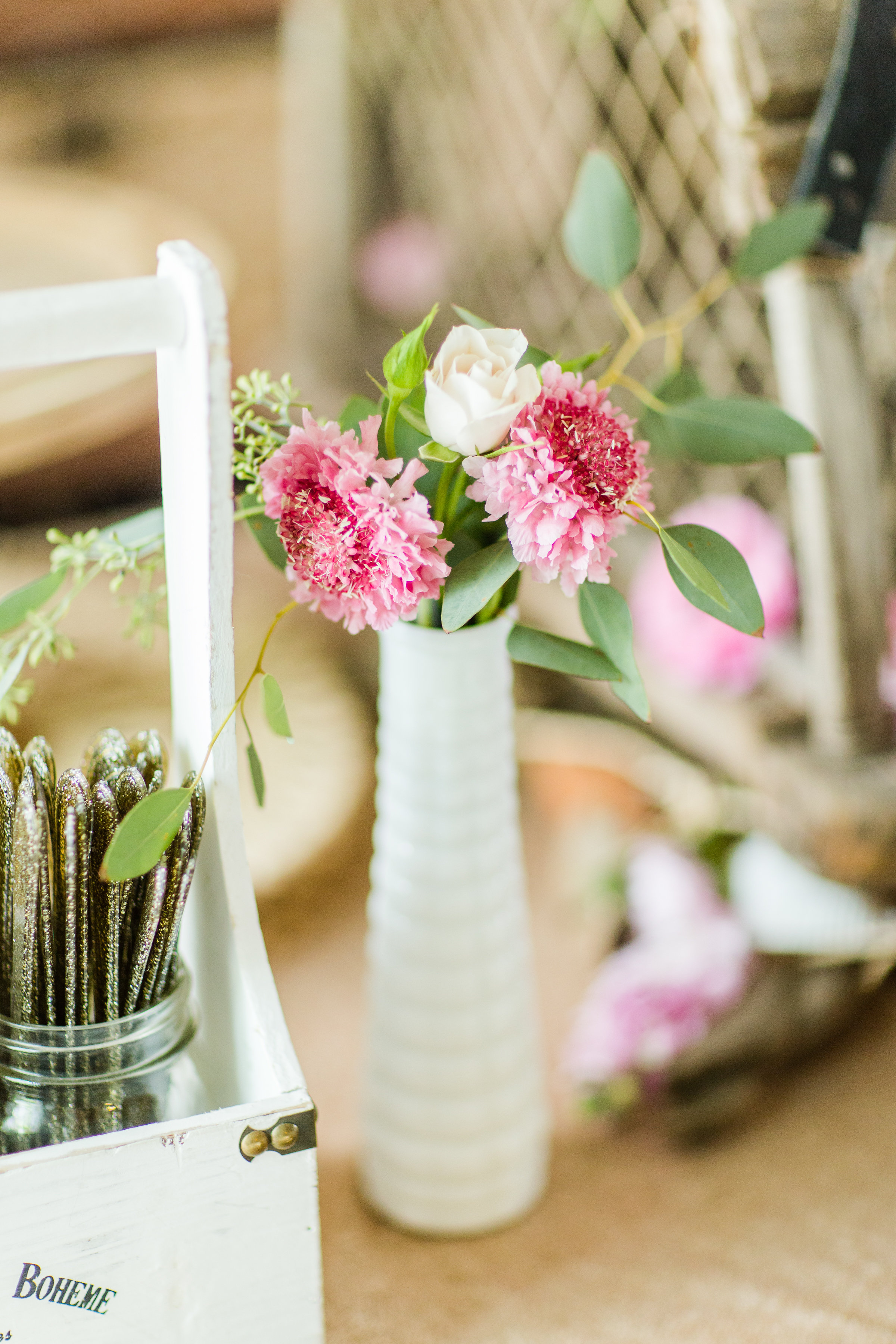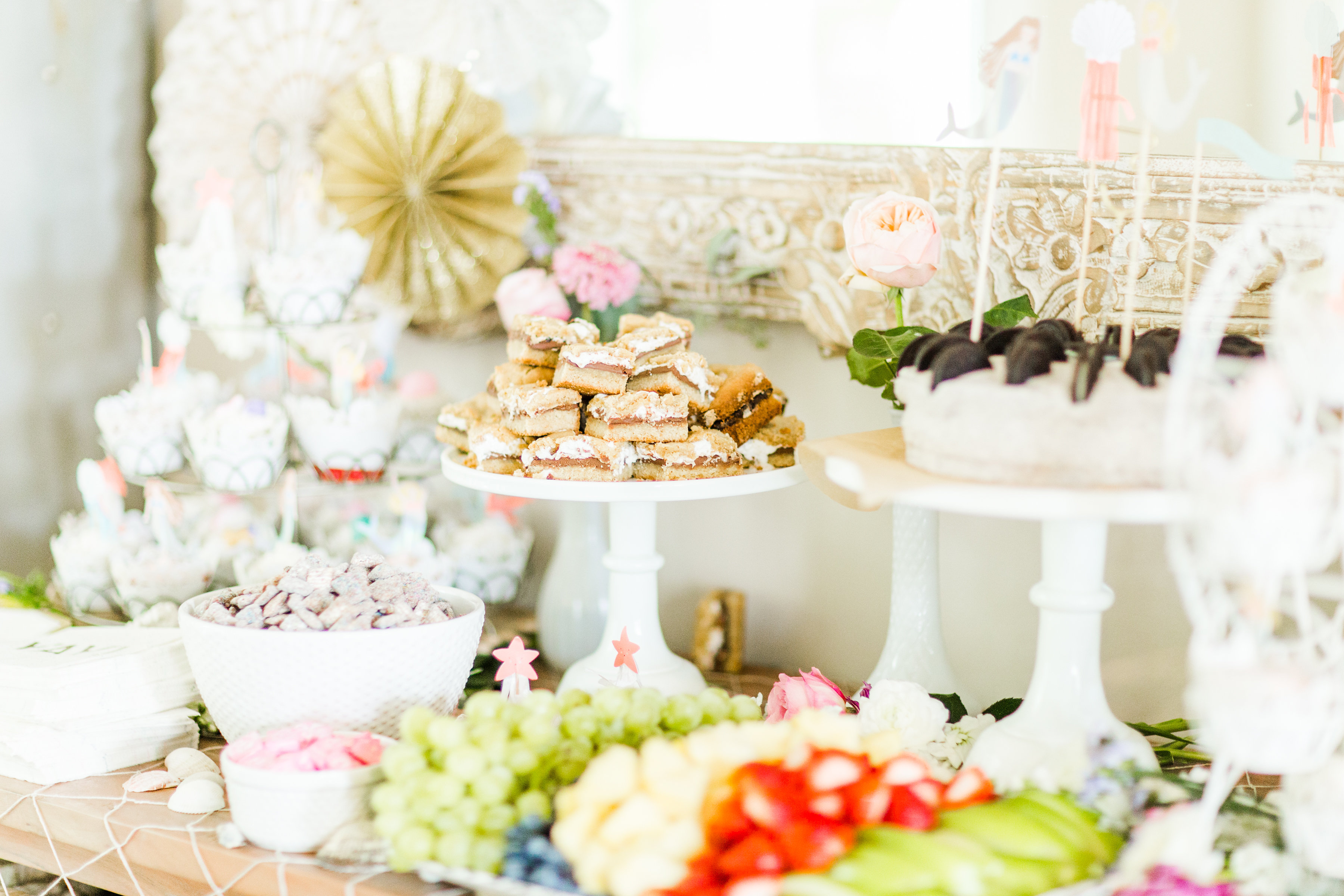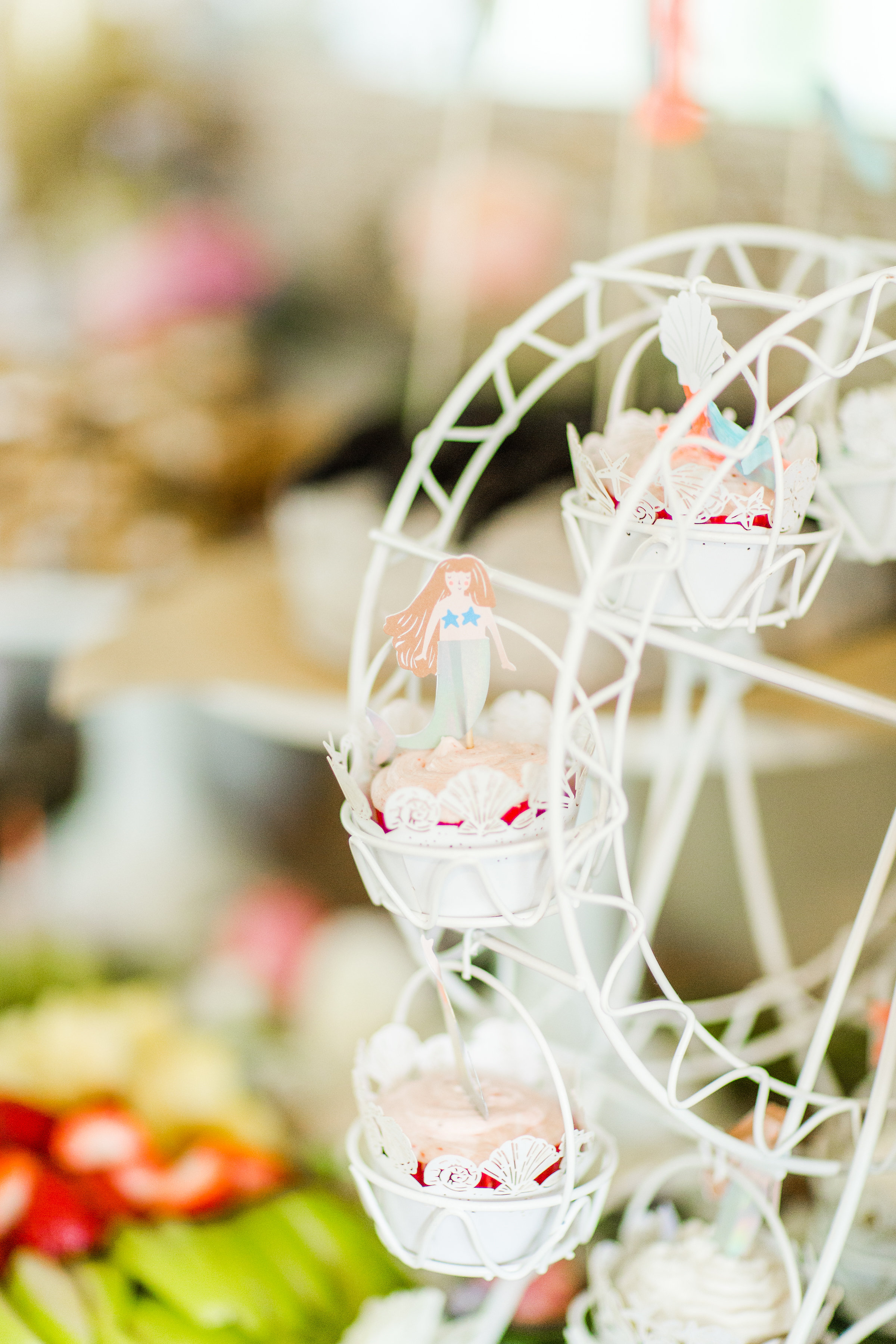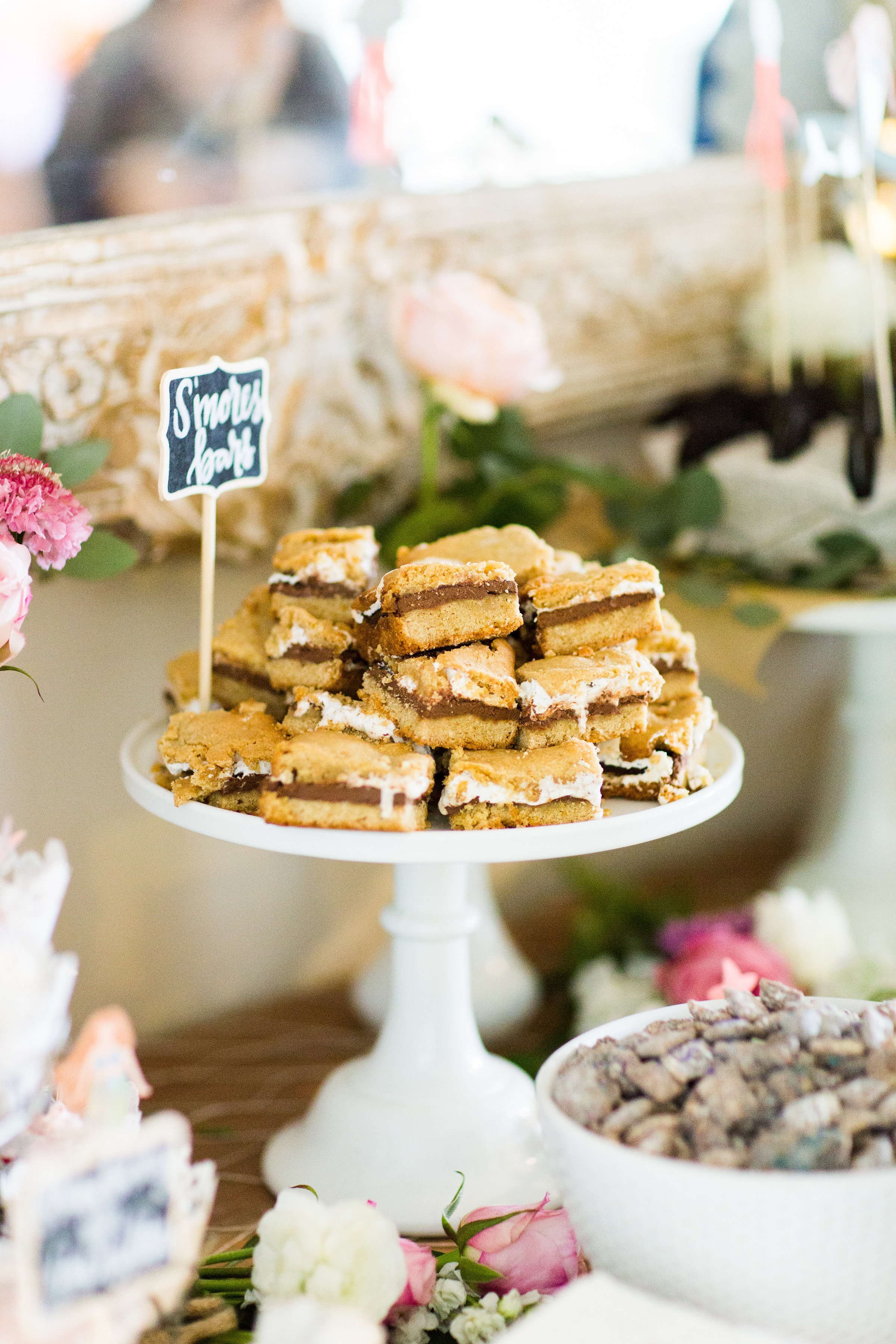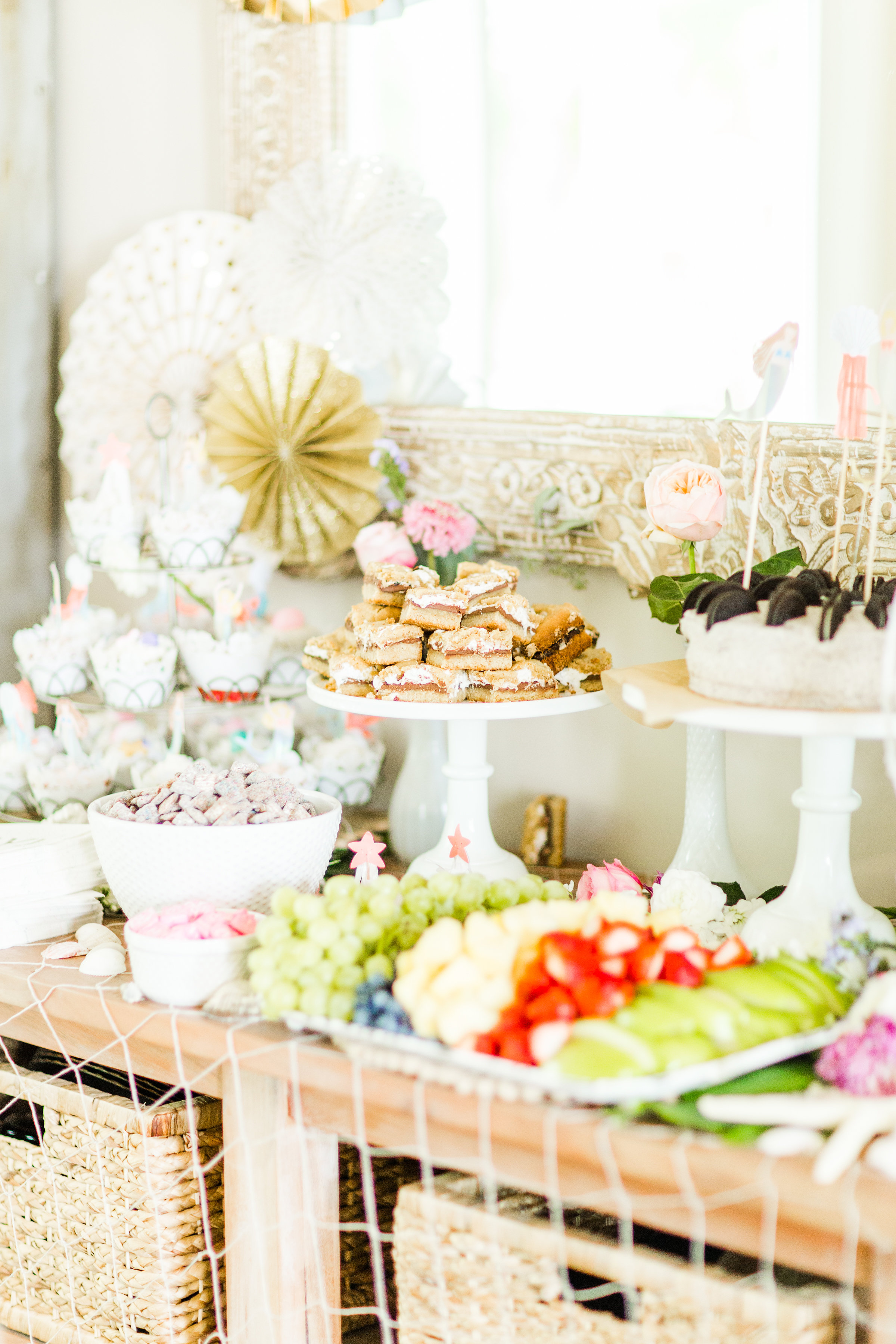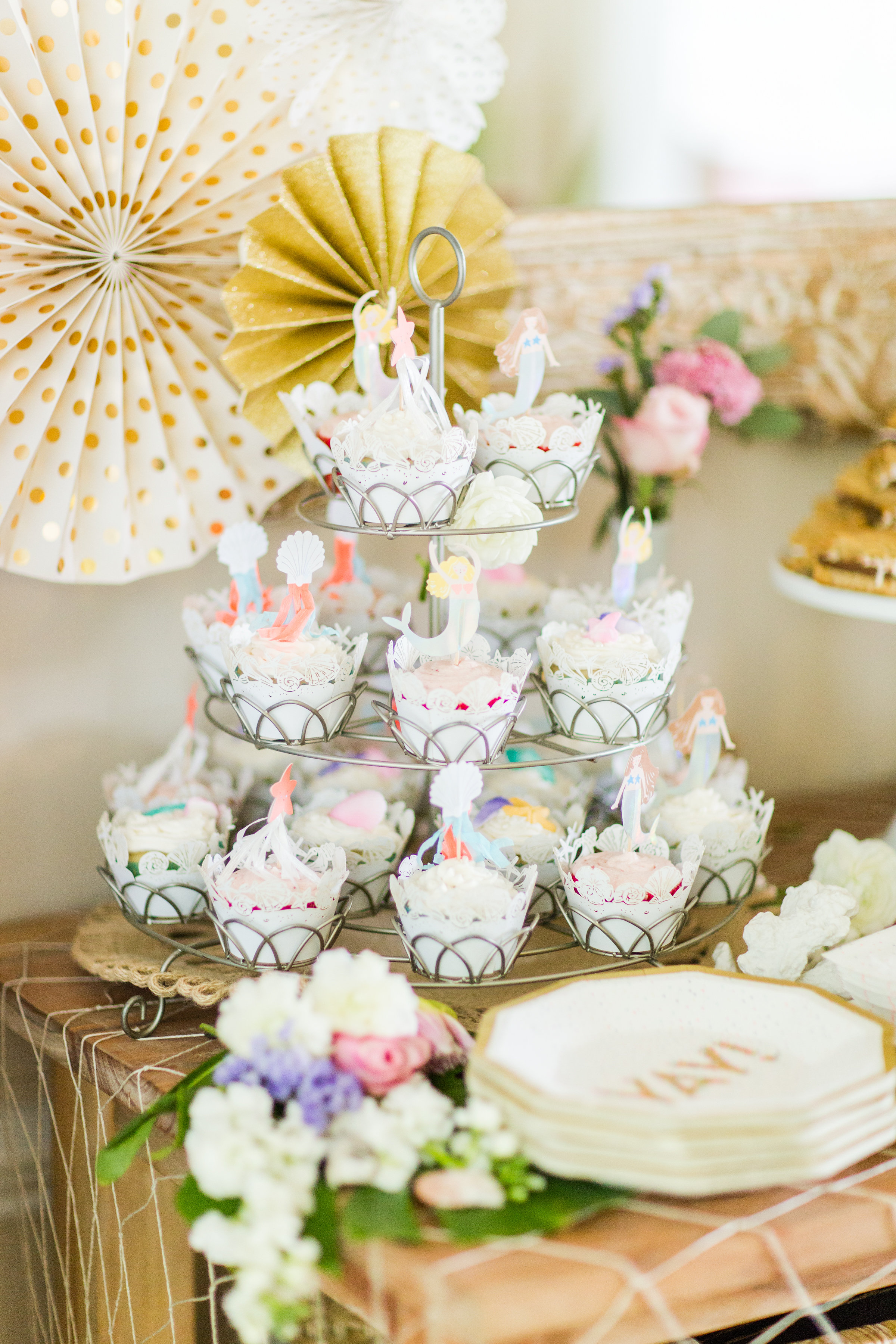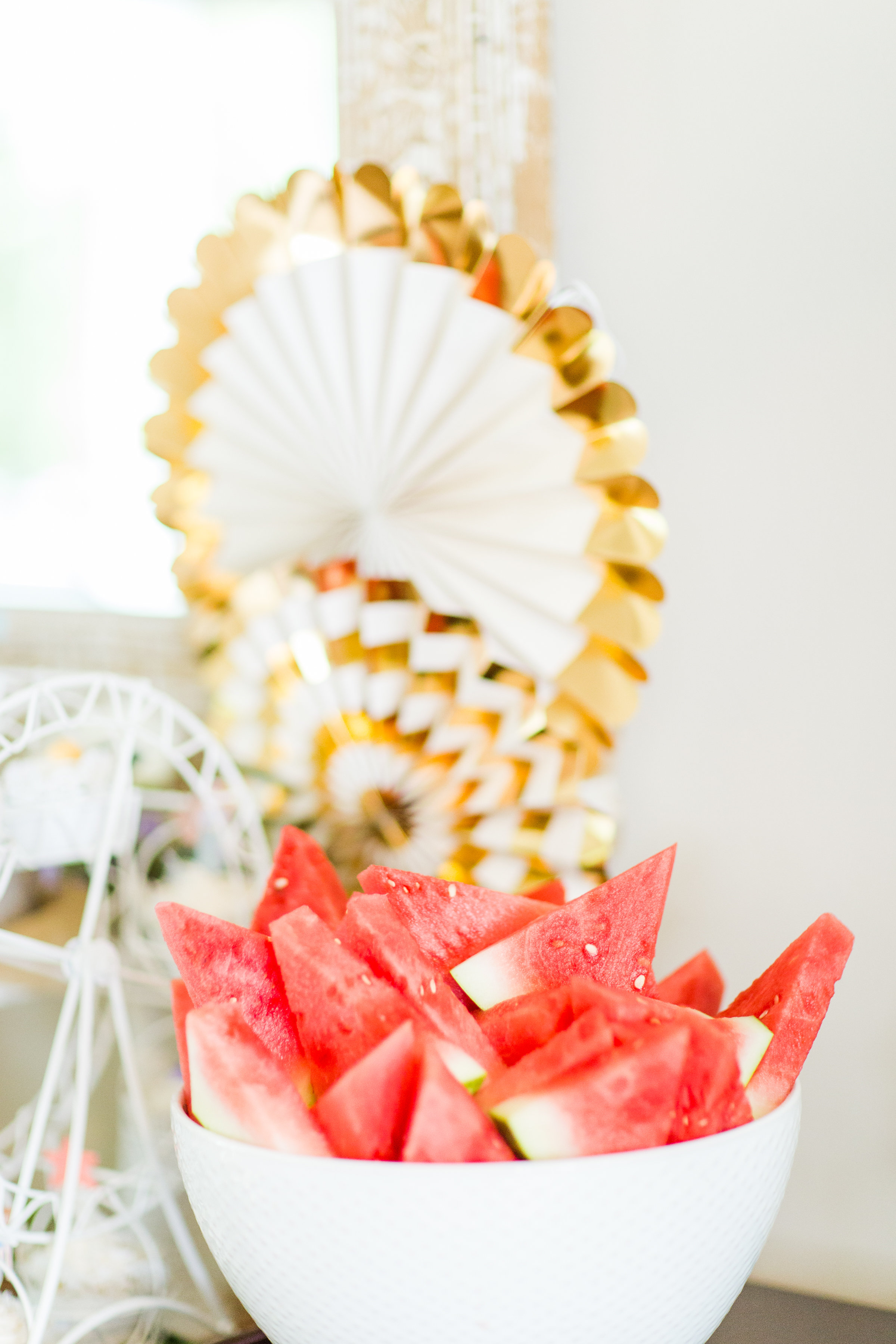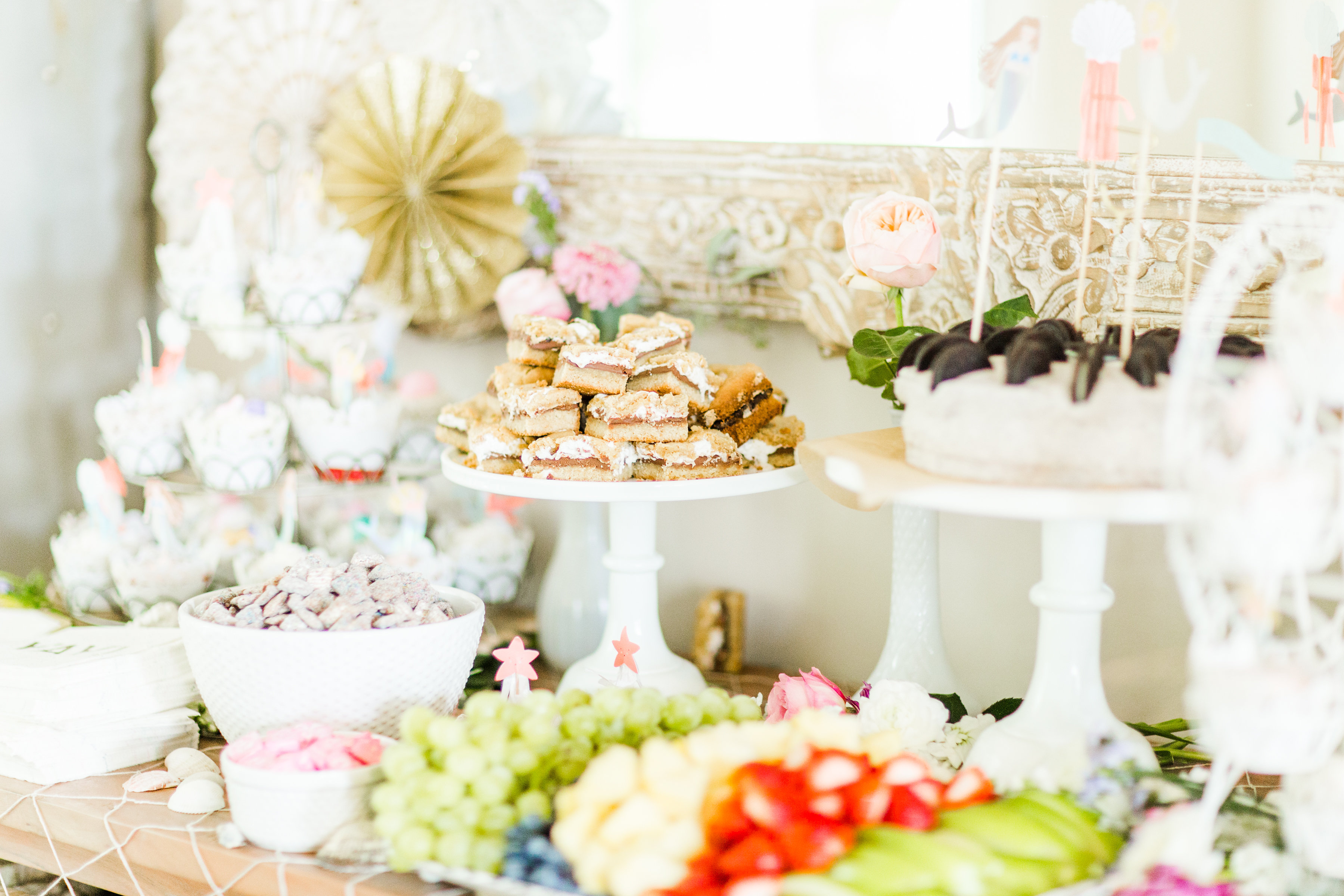 We set up a dessert station on our buffet with fishing net and a pinwheel backdrop on the mirror. Desserts included the Oreo cake, cupcakes topped with sugar pearls and pastel sugar sea shells on a rotating carousel, our favorite s'mores bars, sweet mermaid munchies, fresh fruit, and pink Starburst.
Did you know you can buy a bag of just pink Starburst? Life-changing.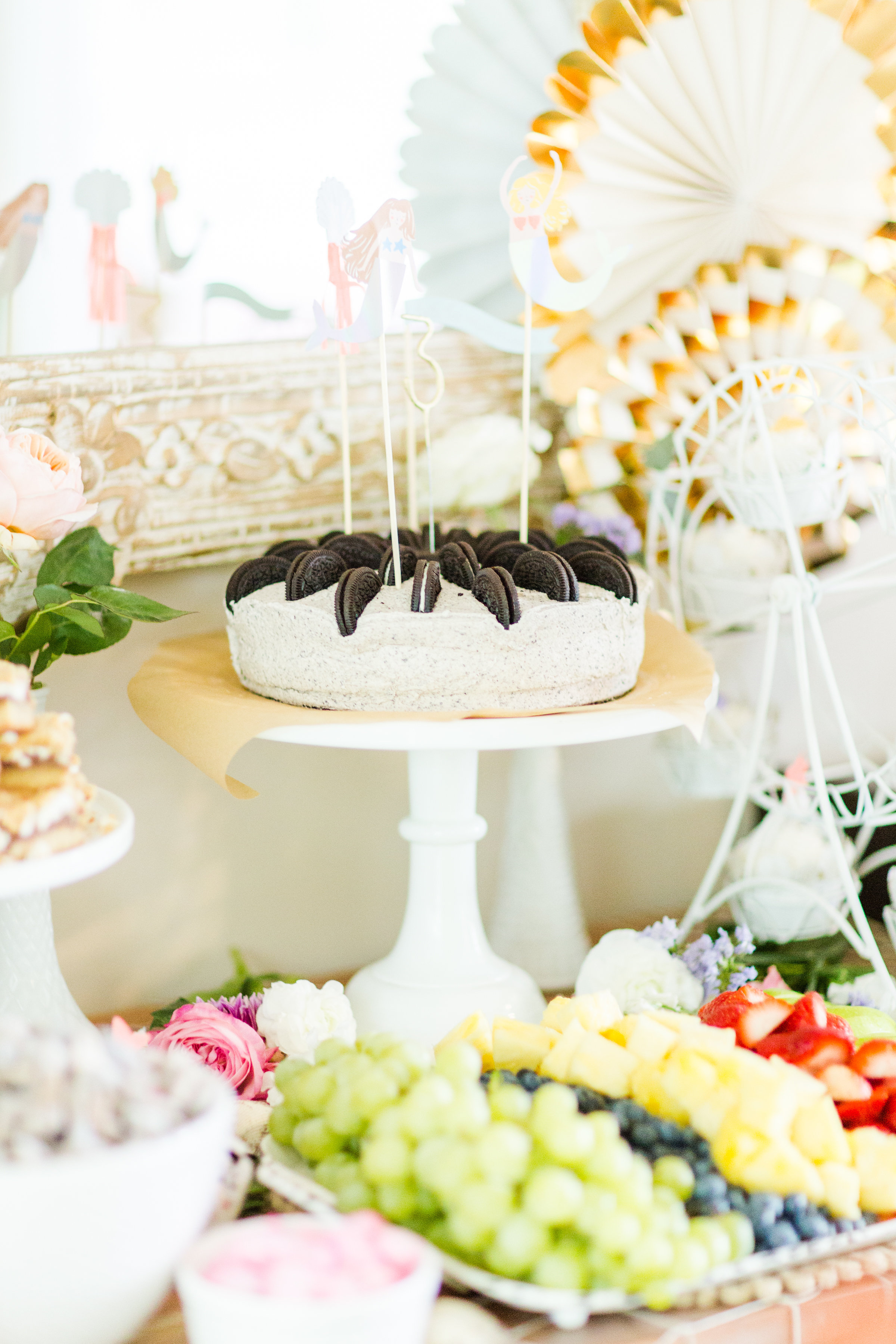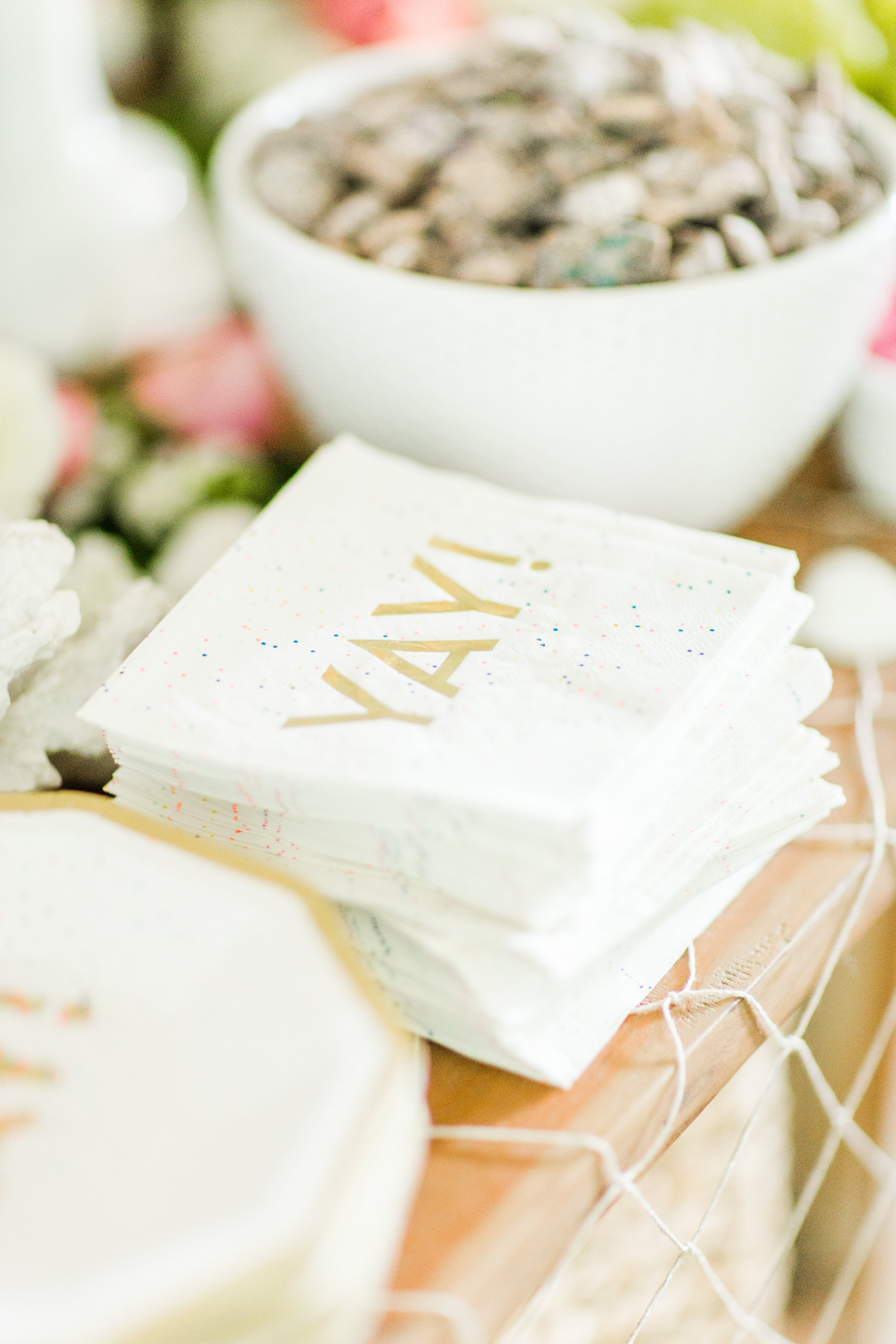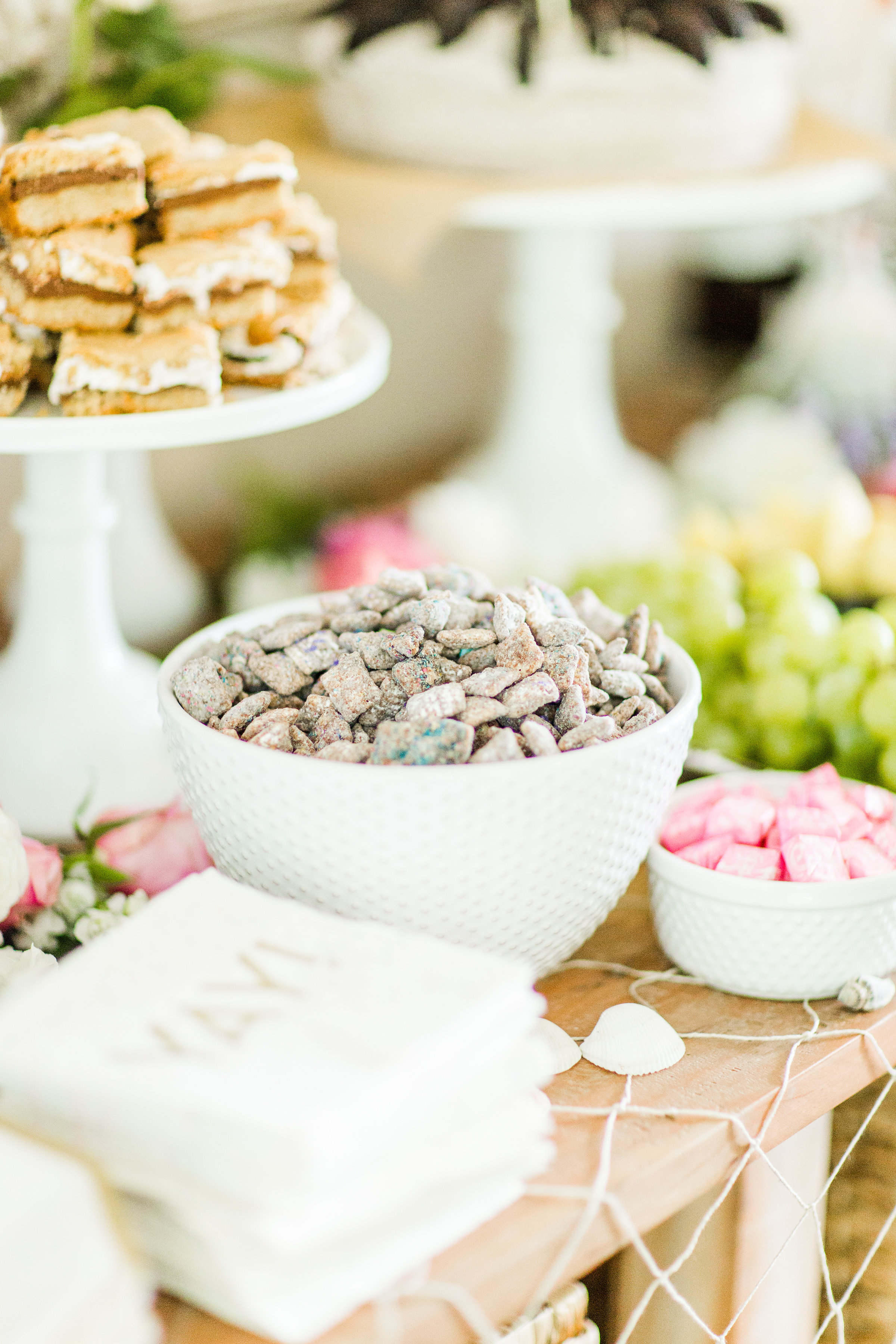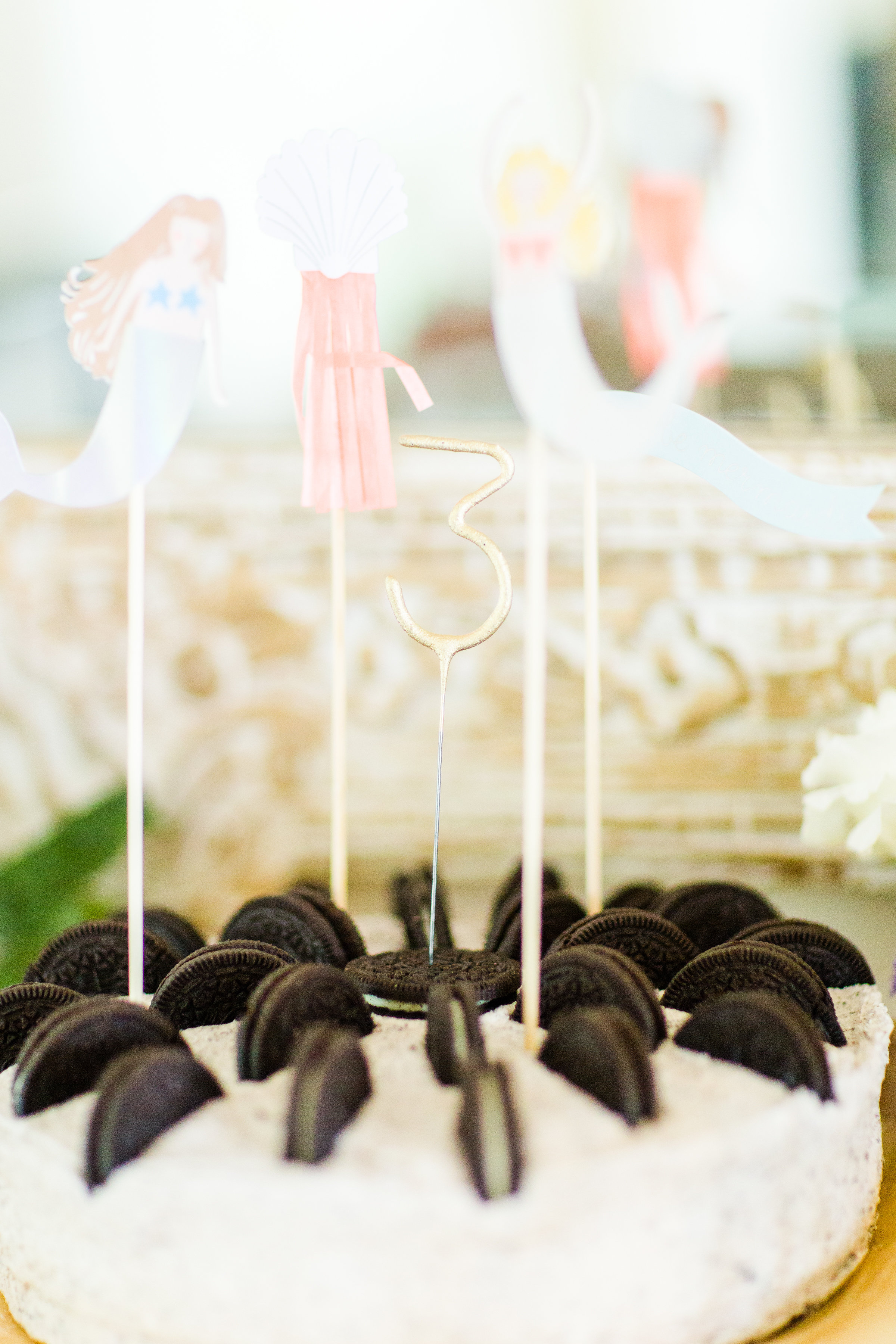 Though in years past, I've cooked and baked like a madwoman in the days and hours leading up to our parties, thanks to my mom's advice, we brought an amazing local vegan baker on board, Kristin Anderson, to bake up special treats for Scarlett, who has a milk protein allergy, and we had our favorite tacos catered for the big event. We covered our dining room table with a sequin tablecloth, a lobster trap we found on our flea market adventures in Maine (that we then covered in fresh flowers and sea shells), and plenty of food. Any party with tacos and cupcakes is a success in my book.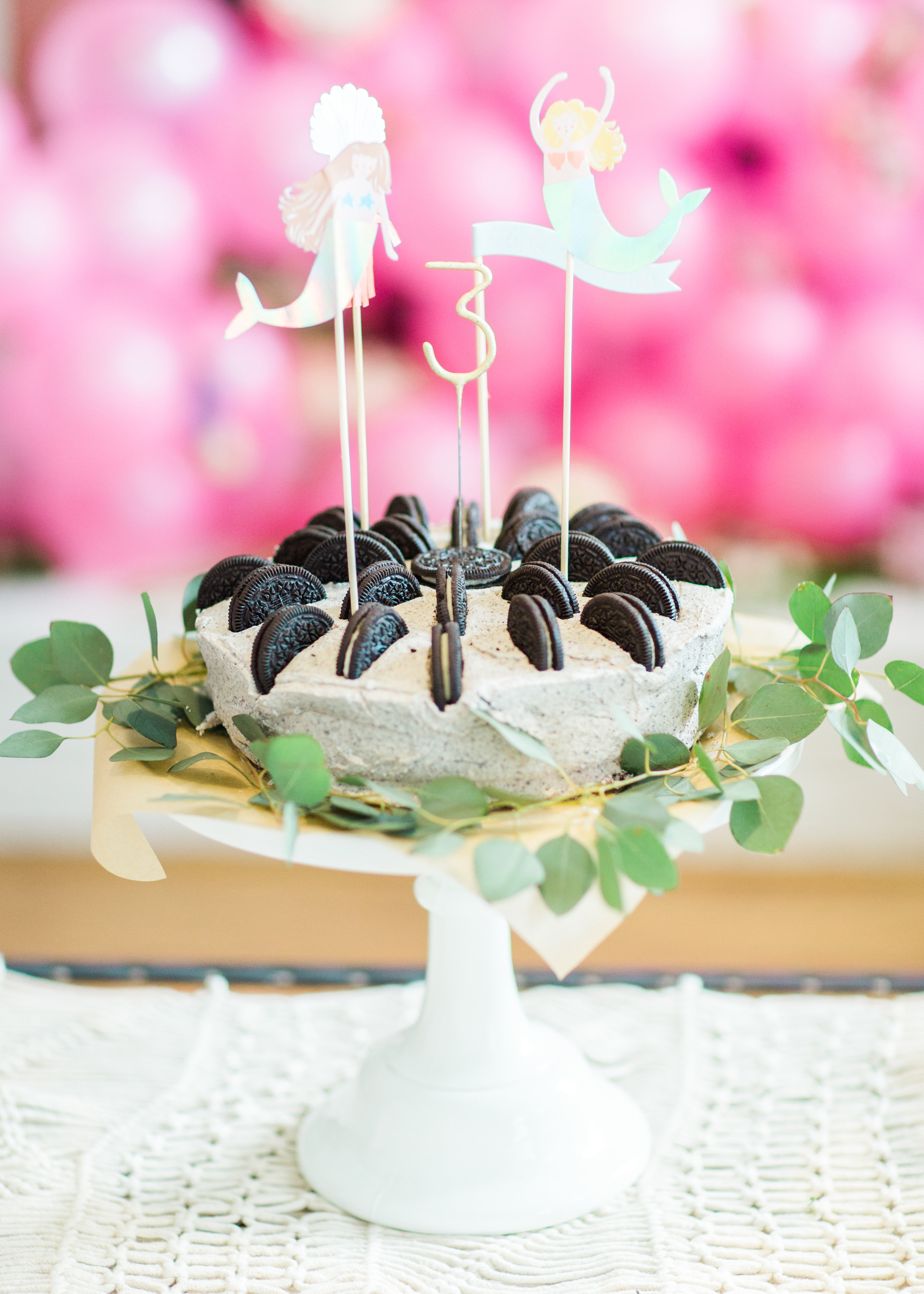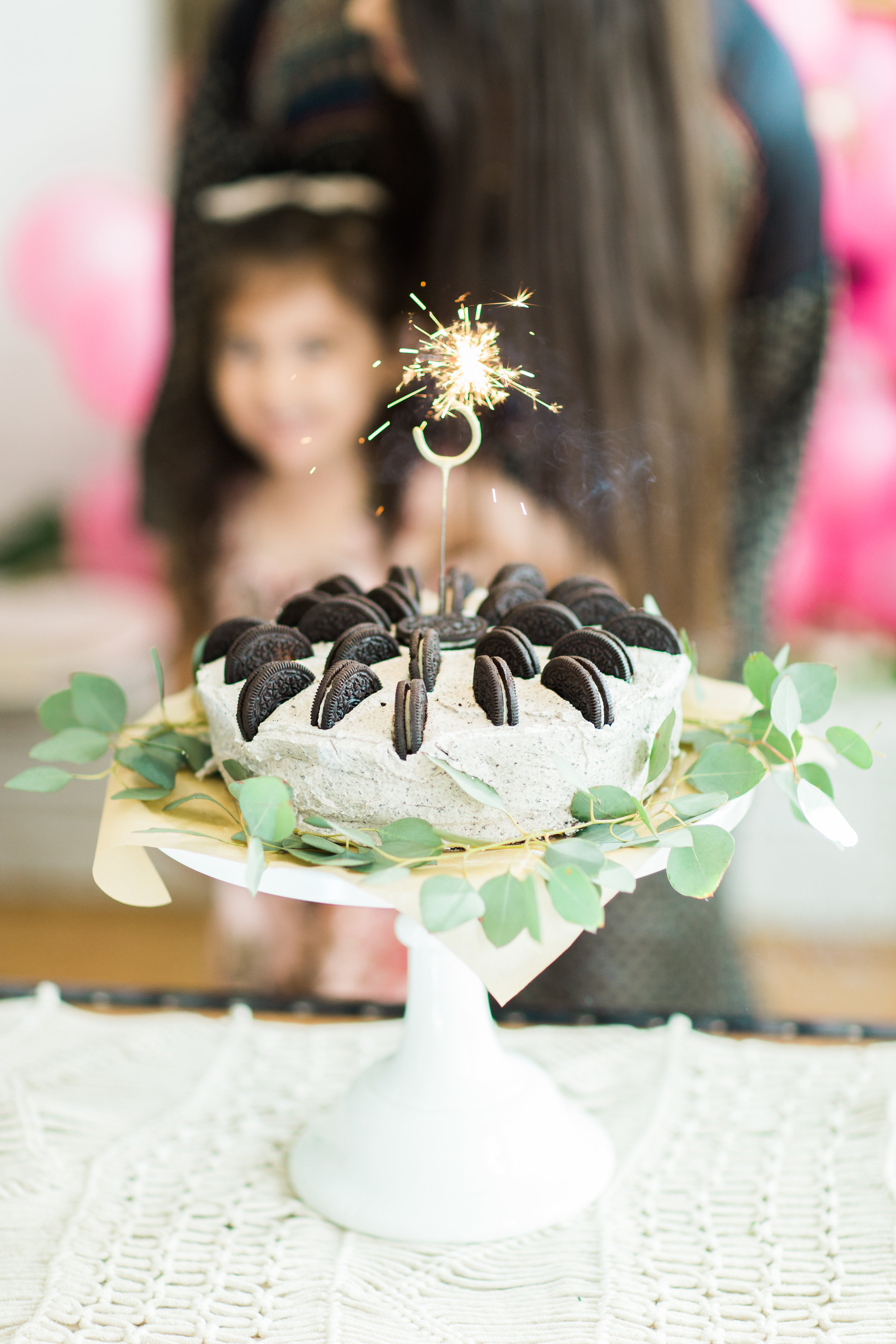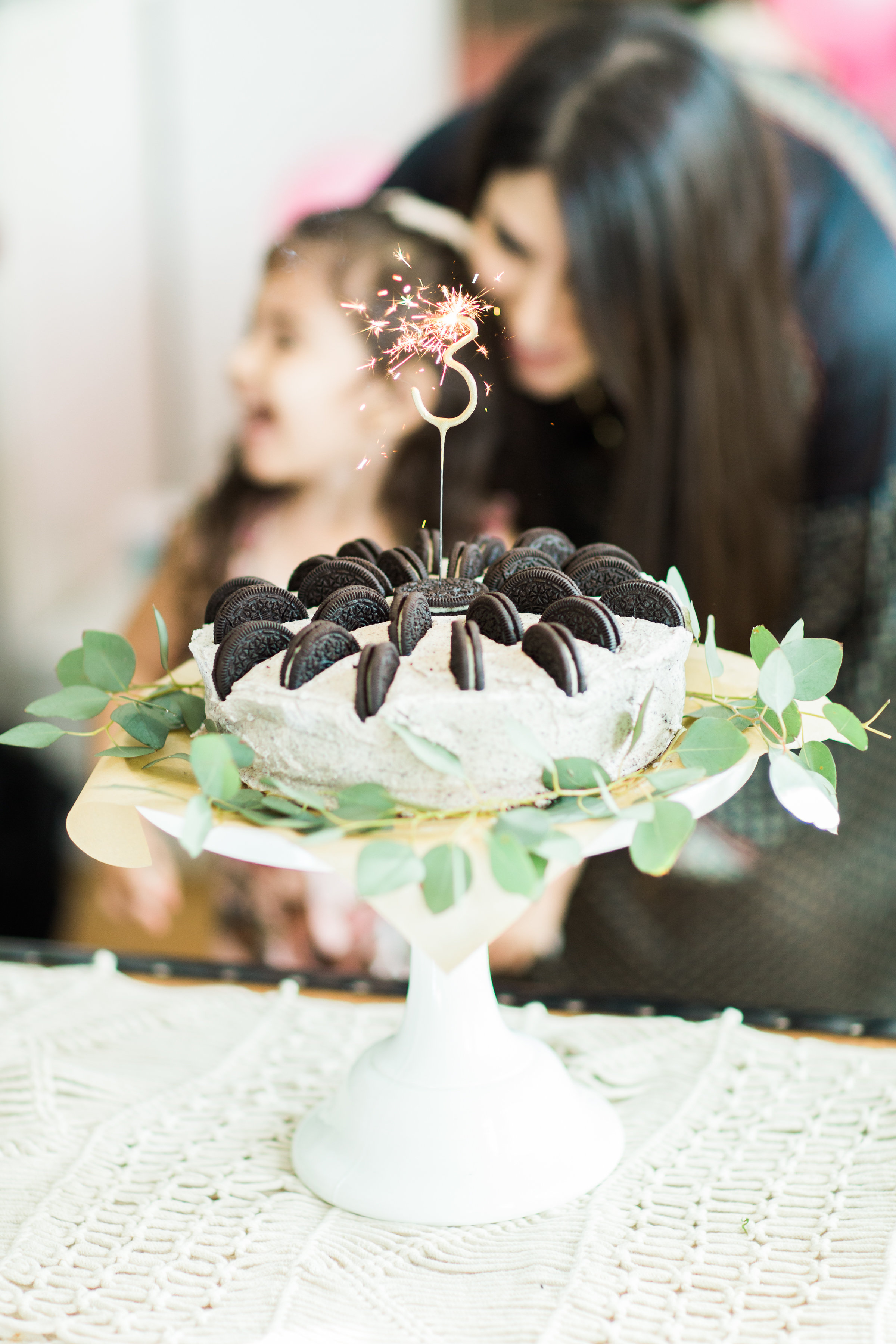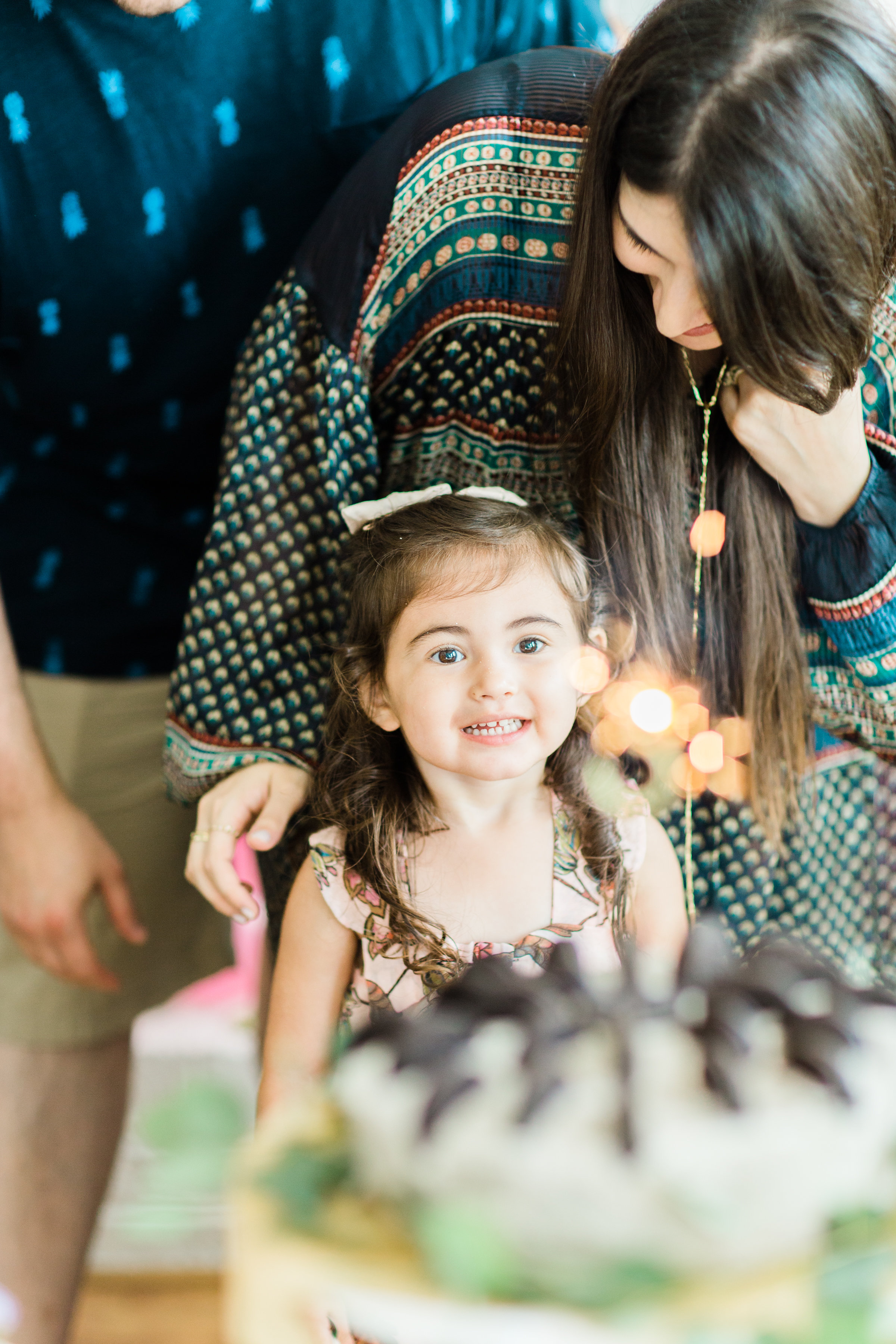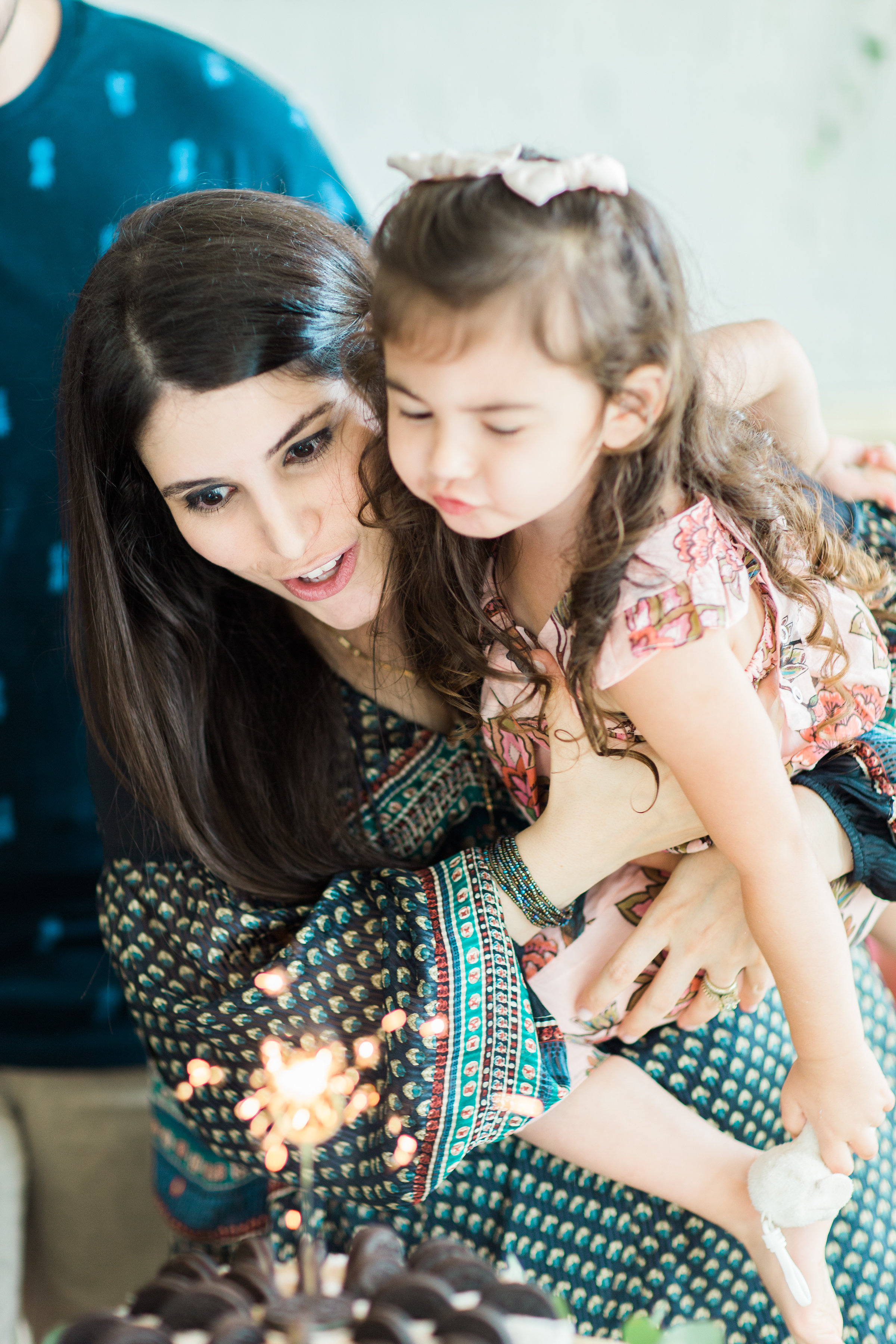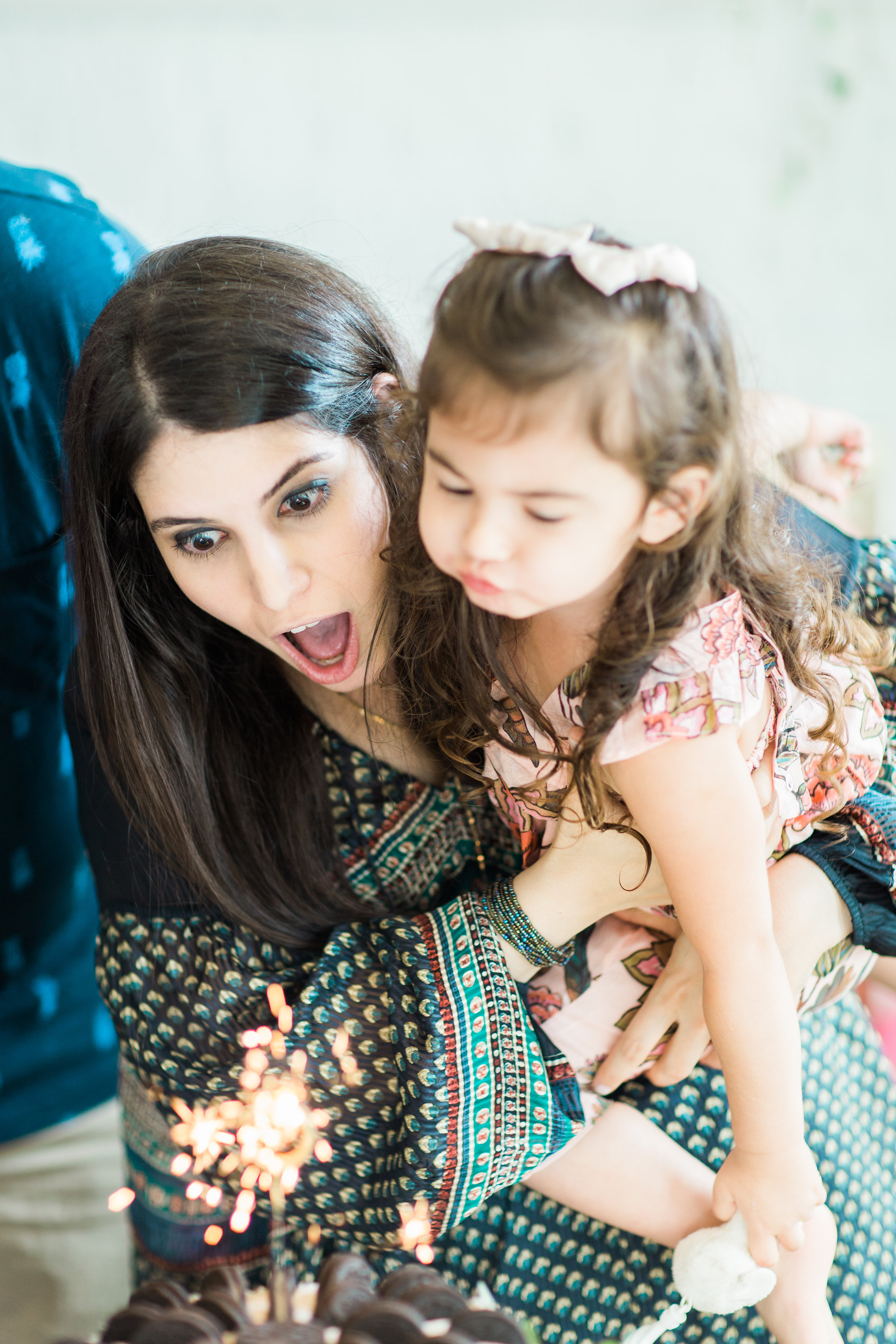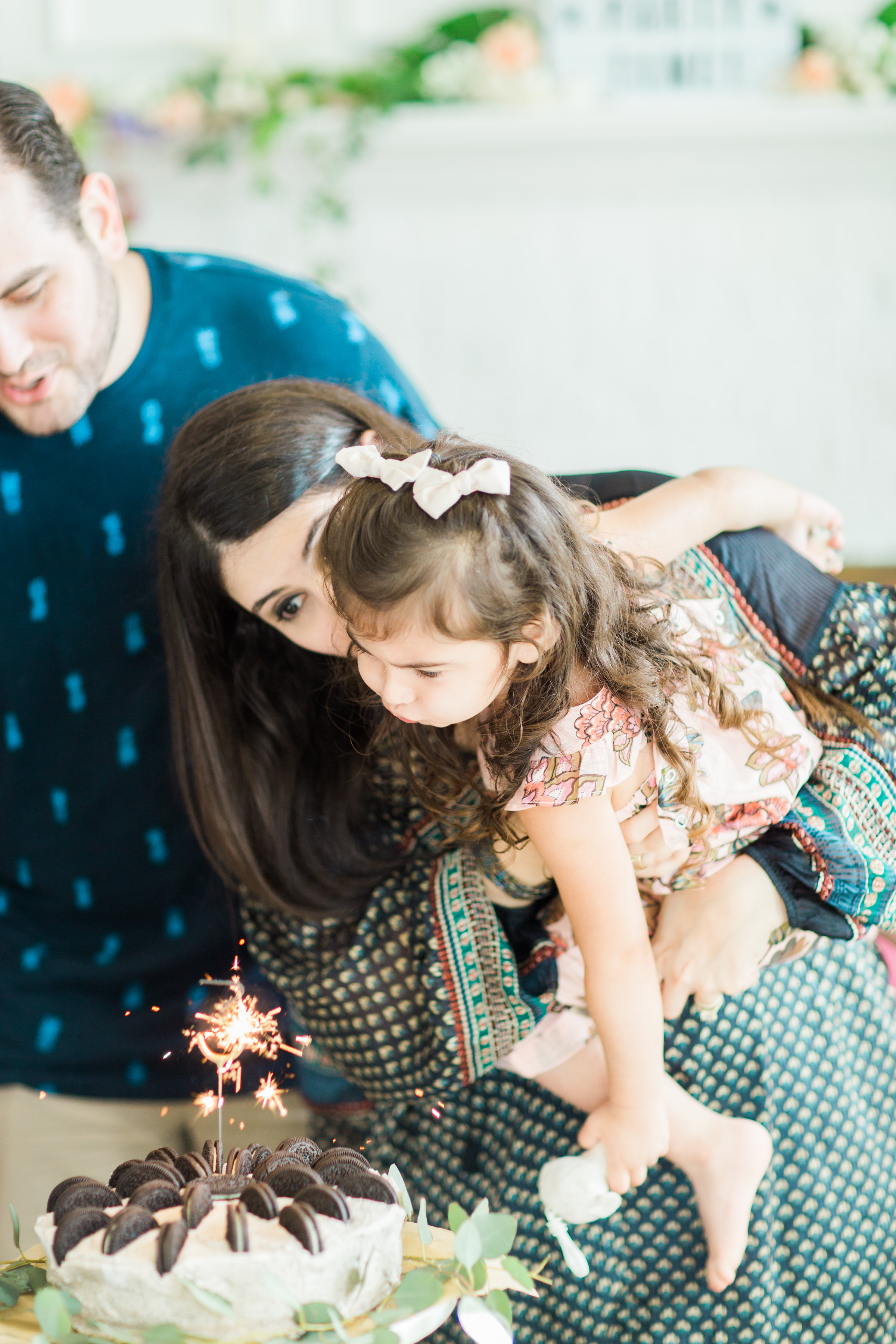 The vegan Oreo cake and strawberry and vanilla cupcakes were a huge success!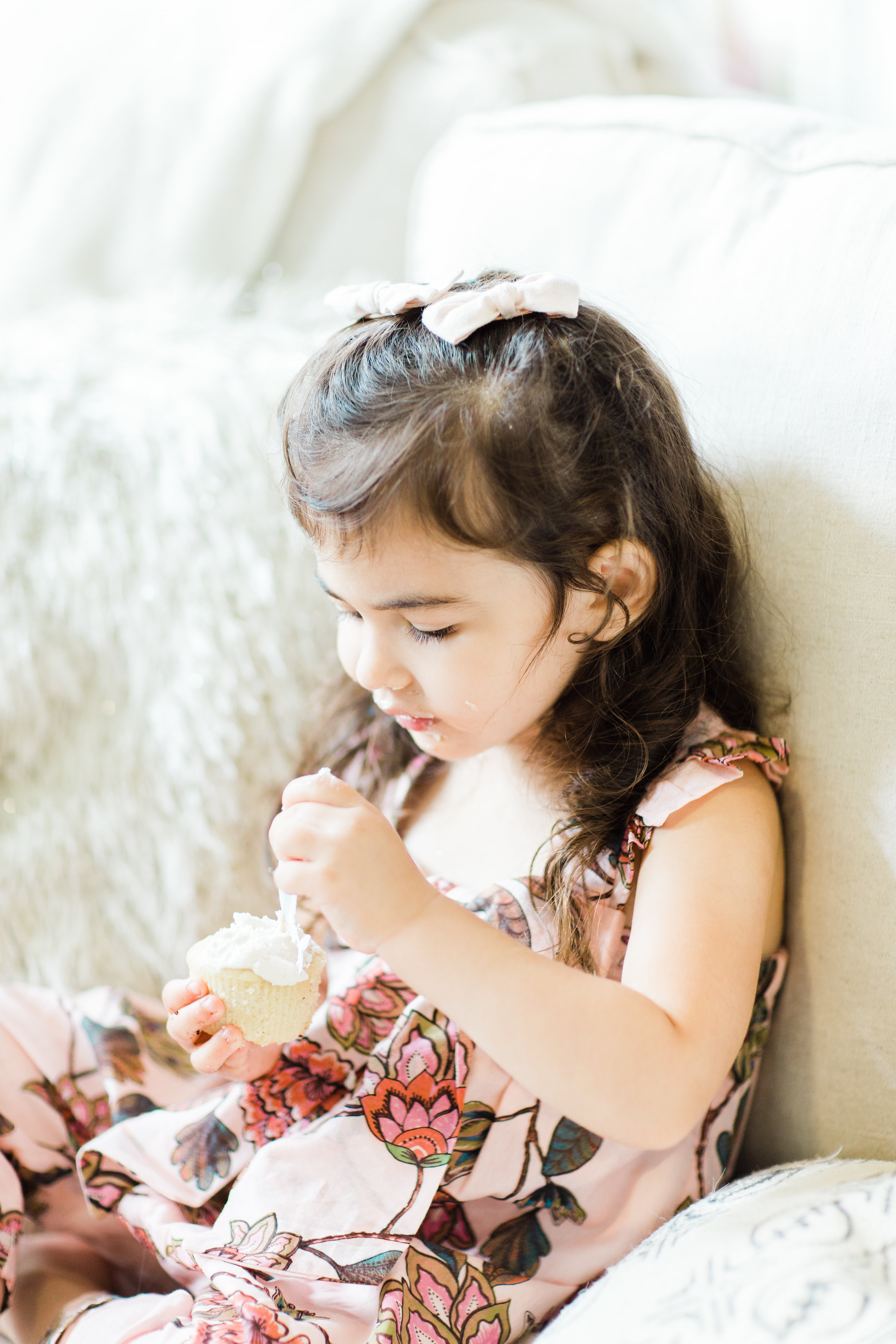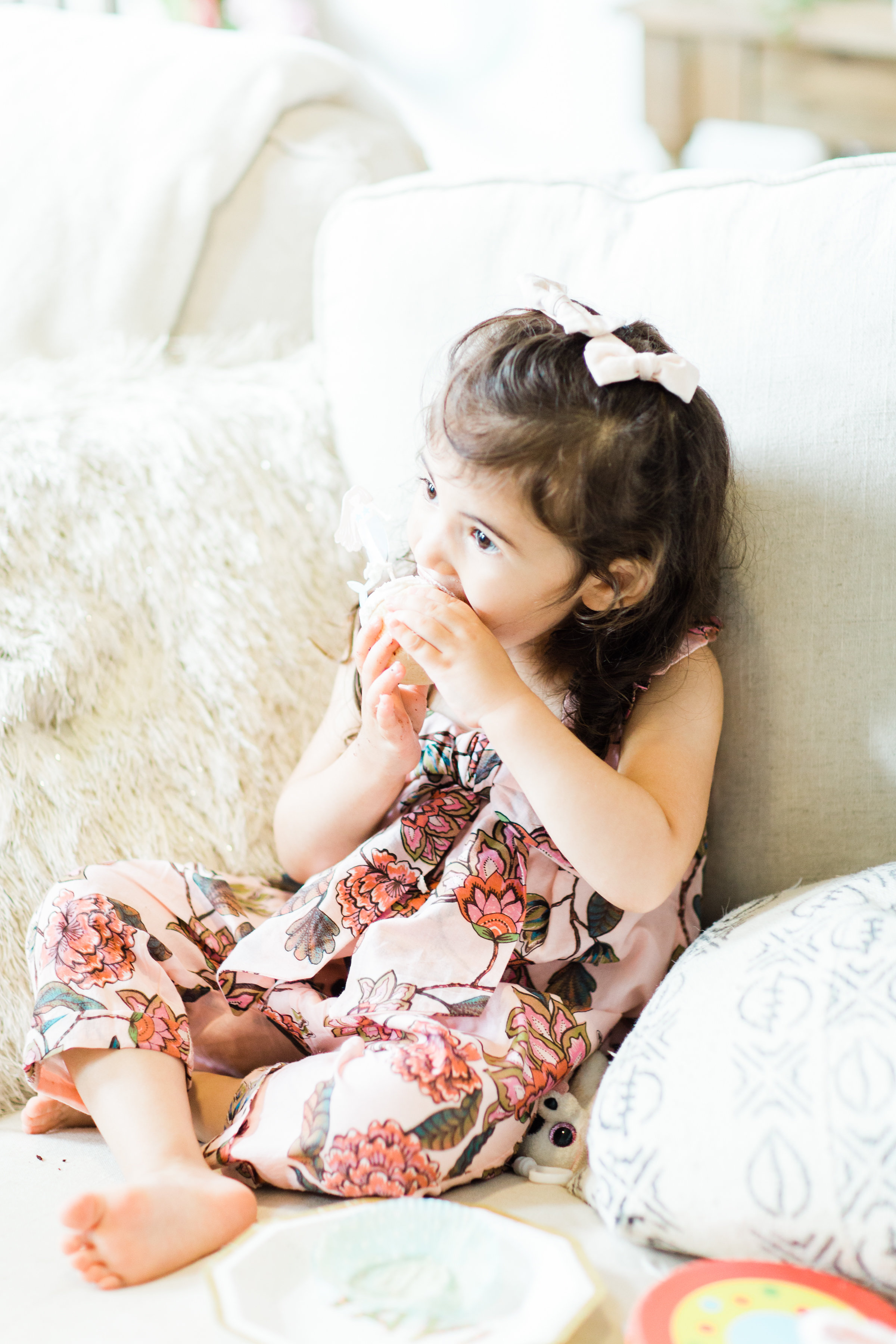 Despite all of the chaos and fun, Scarlett managed to give herself some quiet time with a cupcake. It was adorable.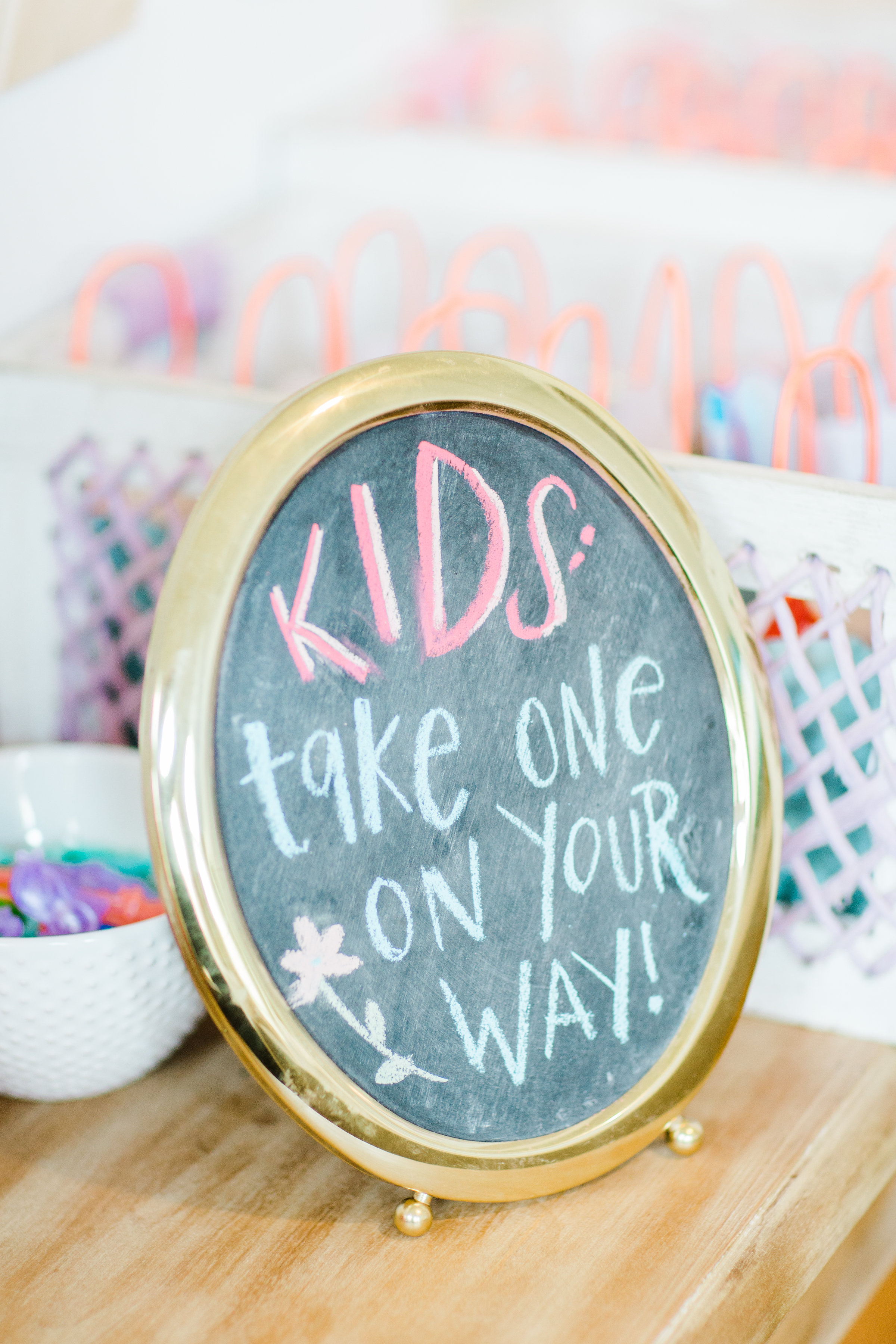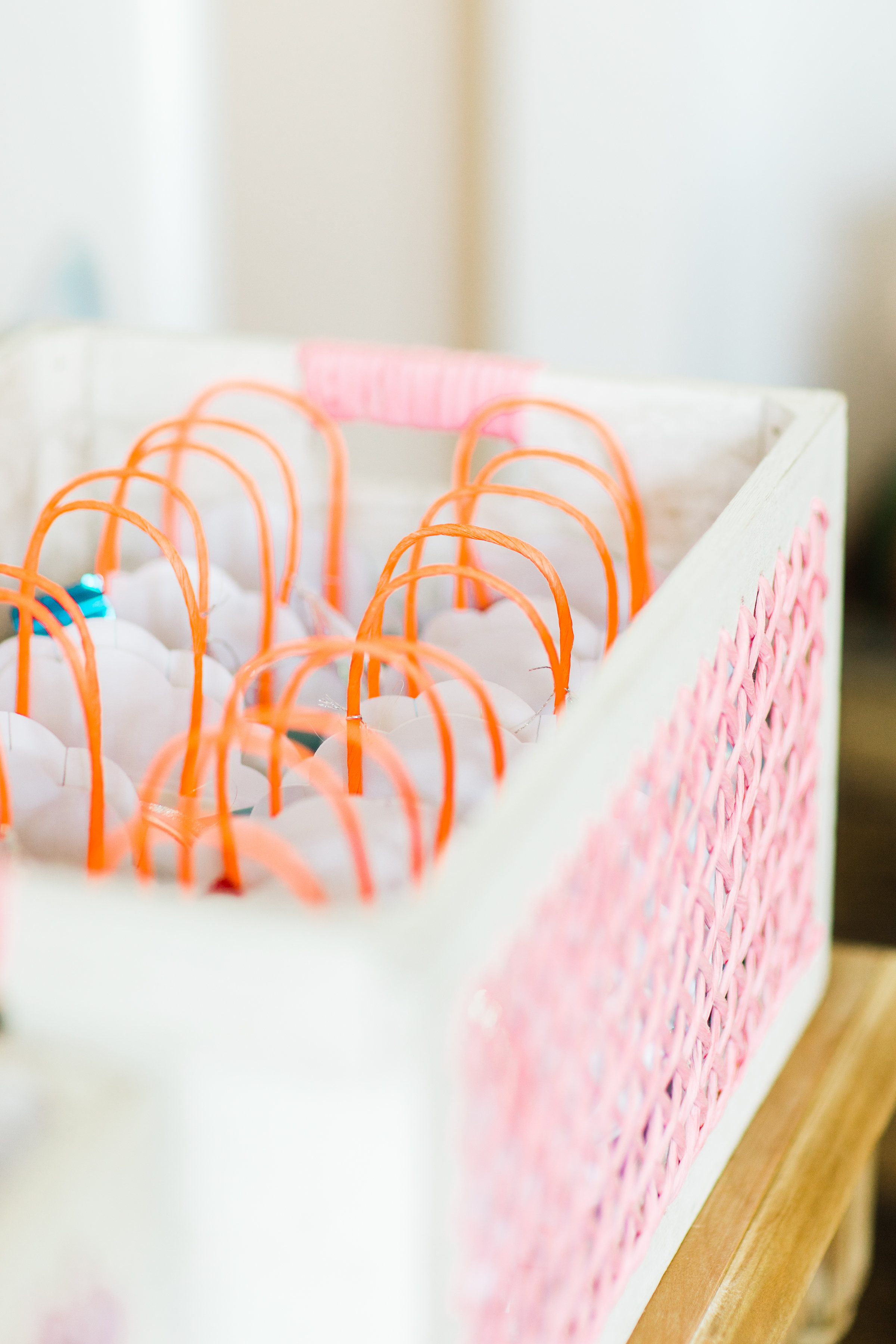 Each child got to take home a seashell party bag filled with more under-the-sea goodies like fish squirt toys, stretchy mermaids, mermaid stampers, growing sea life creatures, plastic sunglasses, and mermaid treats.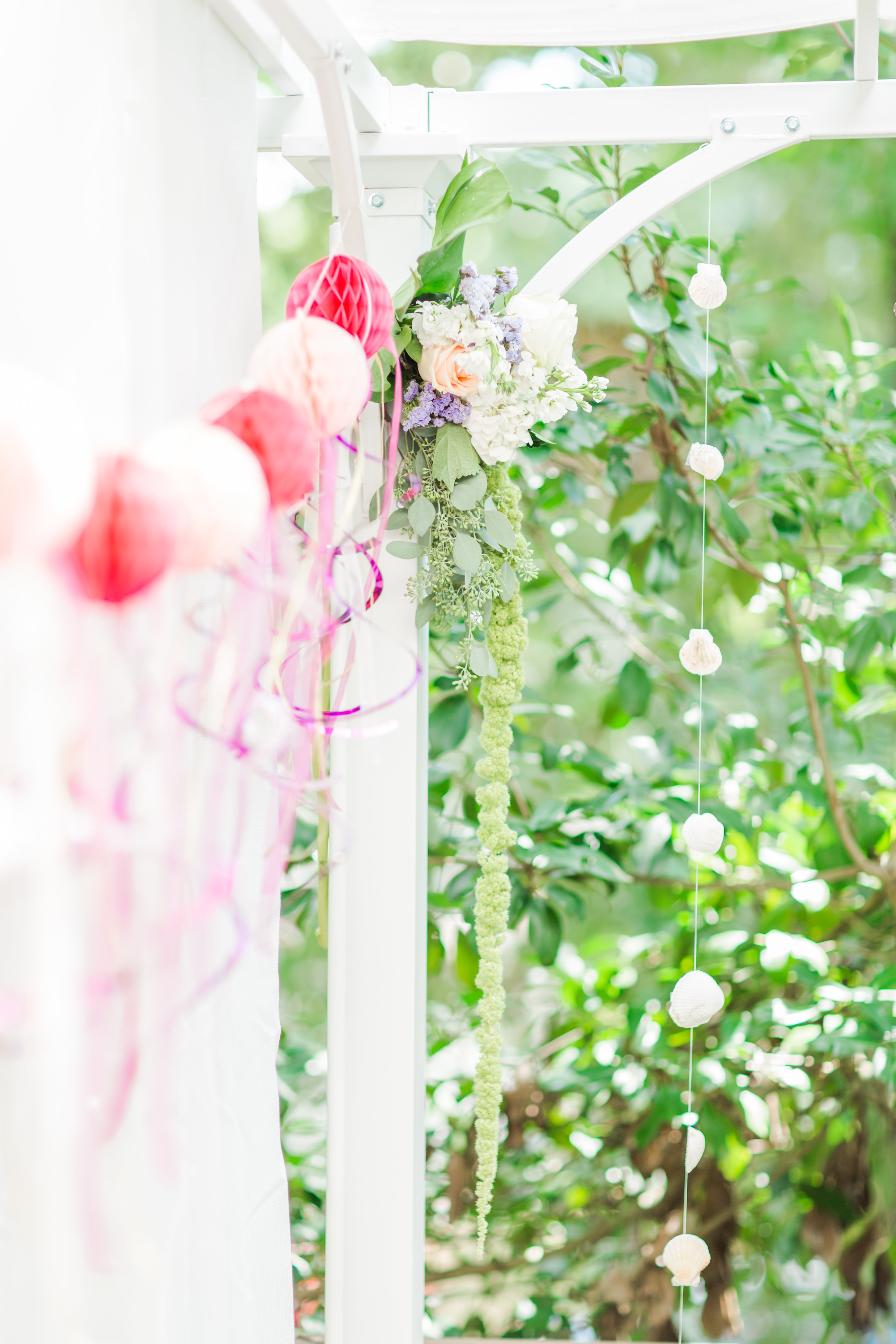 Scarlett still tells anyone who will listen about her magical mermaid birthday party and her special mermaid cupcakes. Toddler dreams = met. Scarlett's 3rd mermaid birthday party was a total labor of love and we couldn't have been happier with the result. It was the perfect party for both the grownups and the kids, and I hope we can keep throwing these great house parties for years to come! (Though mayyyybe I'll try to throw the next party when I'm not SO pregnant.)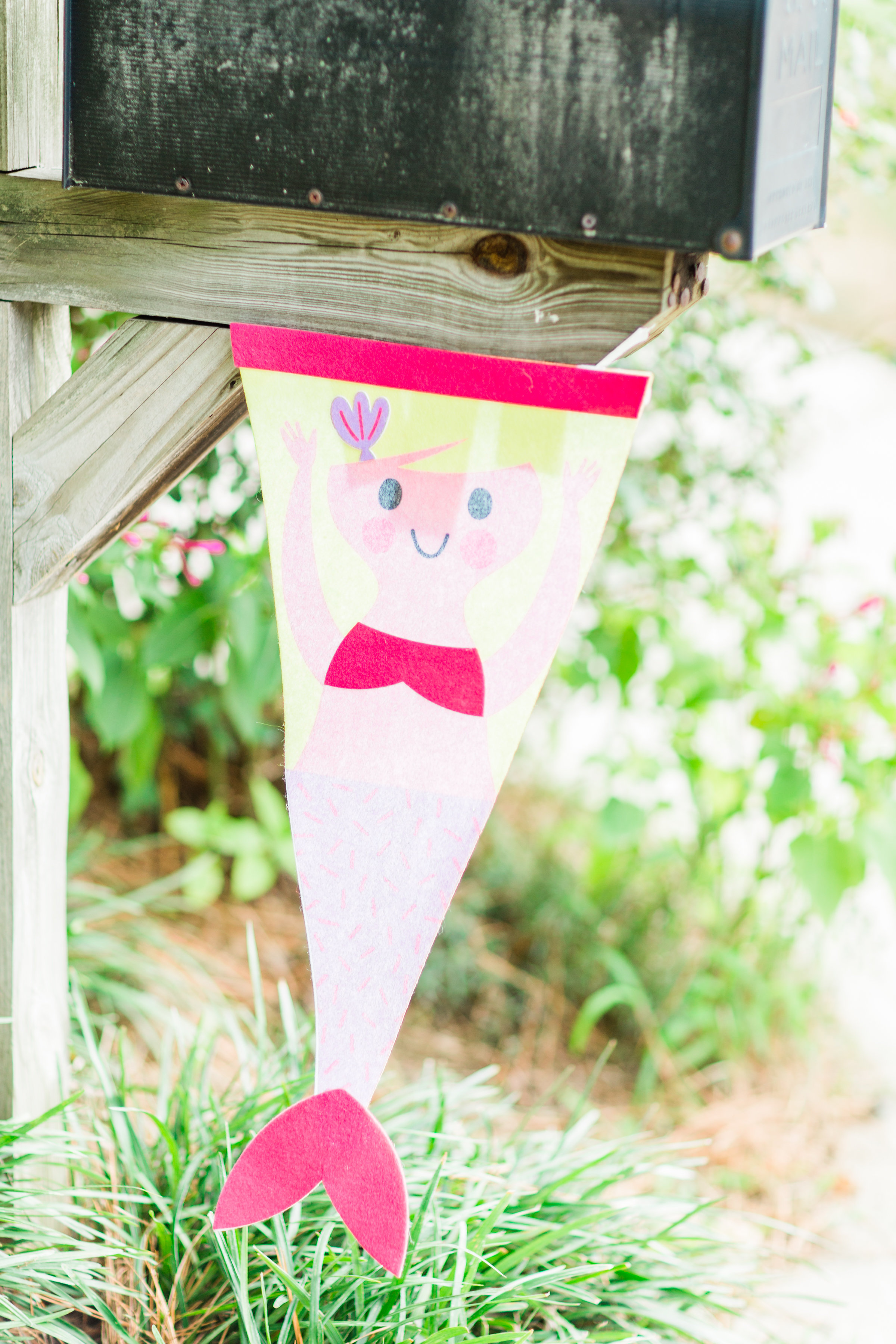 Love this party? You can see all of our parties right here, plus don't miss Scarlett's first birthday bohemian party and second birthday festival backyard party.
Photographer: Annie Watts Photography, @anniewattsphotography // Planner/Designer: Lexi Holzberg Kritzer of Glitter, Inc., @glitterinclexi (Special thanks to Amy Loochtan of Coffee Beans & Bobby Pins, @amy_cbandbp) // Flowers Provided by Fifty Flowers, @fiftyflowers // Lexi's Dress: Doen // Scarlett's Outfit: Lil Lemons // YAY! Paper Plates and Napkins: HomeGoods // Gold Glitter Cutlery: Amazon // Plastic Cups, Napkins, Mermaid Cake and Cupcake Toppers, Party Bags, etc. Provided by Swoozies, @soswoozies // Vegan Oreo Cake and Vegan Cupcakes: Kristin Anderson, @plot.twist.art // Mocktails Provided by Ocean Spray // Hand-Lettering: Cassie Loch Hernandez, @cloch1 // Sequin Tablecloth: Amazon // Iridescent Bubbles: Amazon // Pink Balloons: Amazon // Sparkling Gold Stars: Amazon // Letter Board: Amazon // Wood Sign: AR Workshop // Light Box: My Cinema Light Box // Mermaid Kisses & Starfish Wishes Dreamcatcher: Pottery Barn Kids // Temporary Tattoos: Flash Tattoos // Gold Teepee: Land of Nod // Outdoor Pillows: Target, here and here // Living Room Throw Blanket: Anthropologie // Living Room Pillows: Lulu & Georgia, here and here // Living Room Bookcase: Amazon
Big thanks to Inspired By This for sharing our sweet girl's birthday party!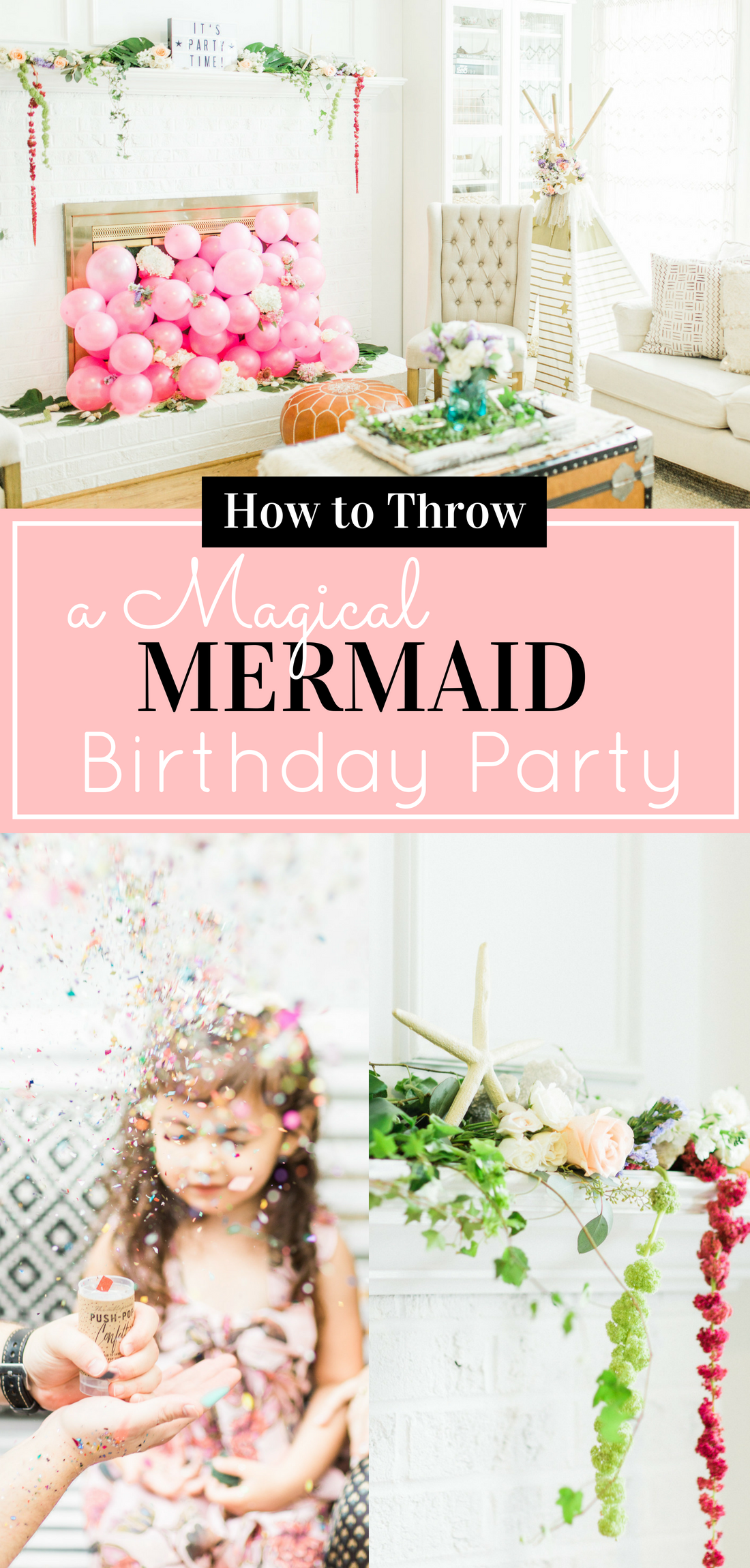 SaveSave