This post contains affiliate links, which means that if you click on one of the product links, I'll receive a small commission. Thank you so much for clicking through and helping to support this little blog business of mine! Read more about our site, privacy, and disclosure policies here.
Did you know that Amazon is currently running a HUGE sale on children's books? With up to 60% off on bestselling children's books, this is one book sale you do not want to miss!
This is the perfect time to add a few new books to your kids' collection or stock up on favorites to use as gifts.
How To Find the Children's Books on Sale
The only hitch is, there isn't actually one central sale page on Amazon, so you'll need to search for the specific book you're looking for on Amazon to see if it's on sale. Luckily, I'm a sucker for a good sale, especially a sale on BOOKS, so I scoured for some of the most popular children's book titles and I'm rounding up a few of the best deals from the Amazon Children's Book Sale!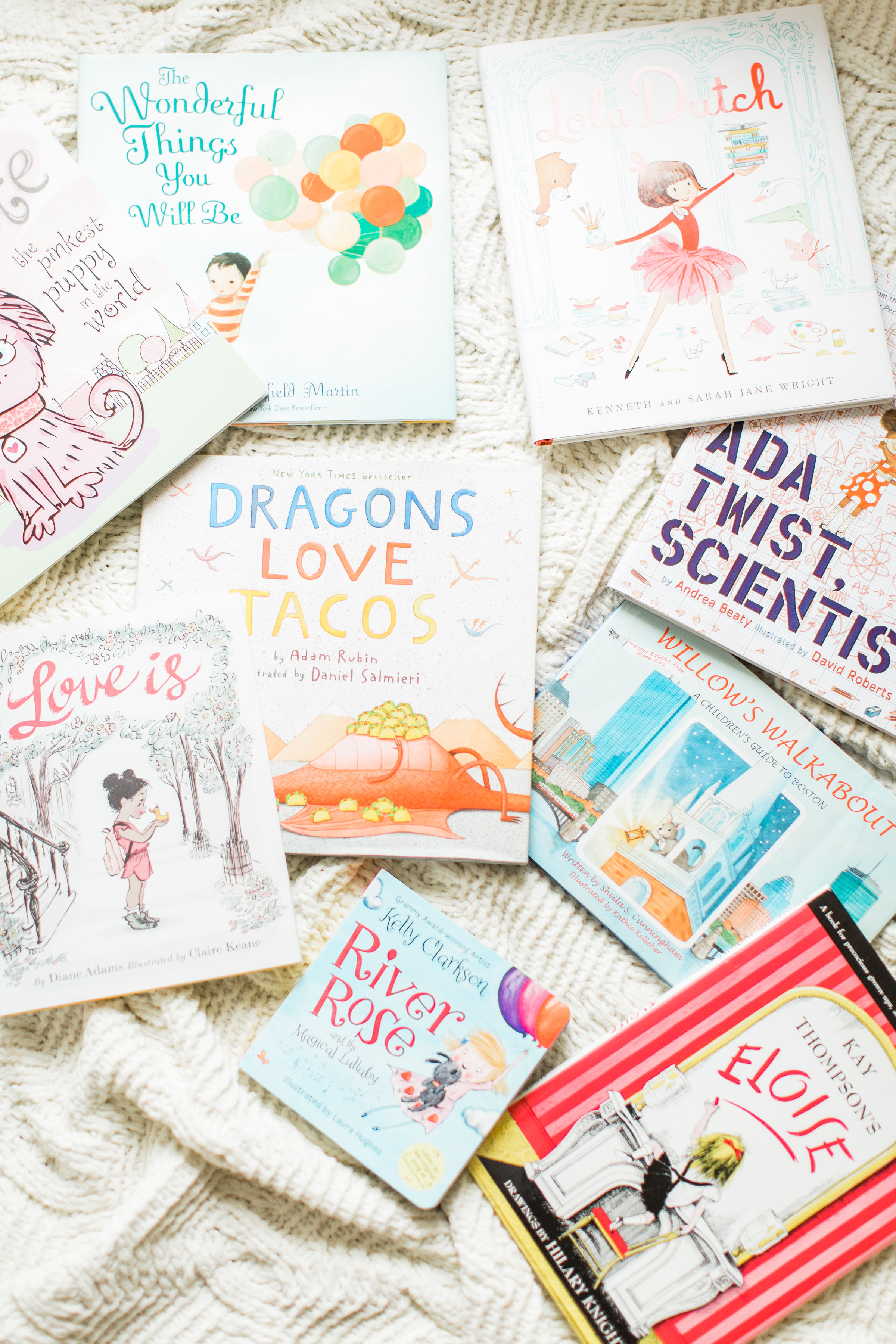 Hardcover Books on Sale
Eloise by Kay Thompson (Reg. $19.99, On Sale: $10.98) – One of my all-time favorites.
Lola Dutch by Kenneth Wright (Reg. $17.99, On Sale: $9.98) – We have and love this one!
The Wonderful Things You Will Be by Emily Winfield Martin (Reg. $17.99, On Sale: $8.64) – This book is beautiful.
Rosie Revere, Engineer by Andrea Beaty (Reg. $17.95, On Sale: $7.20) – We actually just fell in love with this book at the library today and it's now in my Amazon cart (such a steal at $7.20!). We also have and love Ada Twist, Scientist.
Mighty, Mighty Construction Site by Sherri Duskey Rinker (Reg. $16.99, On Sale: $7.99)
The Day the Crayons Quit by Drew Daywalt (Reg. $17.99, On Sale: $9.16)
Dear Girl by Amy Krouse Rosenthal (Reg. $17.99, On Sale: $9.19) – Just ordered this one!
I Wish You More by Amy Krouse Rosenthal (Reg. $14.99, On Sale: $6.88)
Dragons Love Tacos by Adam Rubin (Reg. $16.99, On Sale: $6.80) – We have and love this one. Kids love tacos? Kids love dragons? Then your kids will definitely adore this sweet book.)
The Case of Stinky Stench (Lady Pancake & Sir French Toast) by Josh Funk (Reg. $16.95, On Sale: $9.95)
Princesses Save the World by Savannah Guthrie (Reg. $17.99, On Sale: $8.17) – Guthrie's first book, Princesses Wear Pants, is also on sale.
The Book With No Pictures by B. J. Novak (Reg. $17.99, On Sale: $9.36) – Also have this one in my cart! 4,600+ glowing reviews can't be wrong.
In My Heart: A Book of Feelings by Jo Witek (Reg. $16.95, On Sale: $7.10)
A Unicorn Named Sparkle by Amy Young (Reg. $16.99, On Sale: $7.41)
Where the Wild Things Are by Maurice Sendak (Reg. $18.95, On Sale: $10.63) – Forever a classic.
Press Here by Herve Tullet (Reg. $15.99, On Sale: $9.33) – This is SUCH an adorably fun interactive book. Our 5 year old asks to read it again and again.
What Do You Do With an Idea? by Kobi Yamada (Reg. $16.95, On Sale: $10.68) – Everyone raves about this book.
Love You Forever by Robert Munsch (Reg. $14.95, On Sale: $8.85 and the paperback is only $4.00!) – Such a classic. Makes me cry every time.)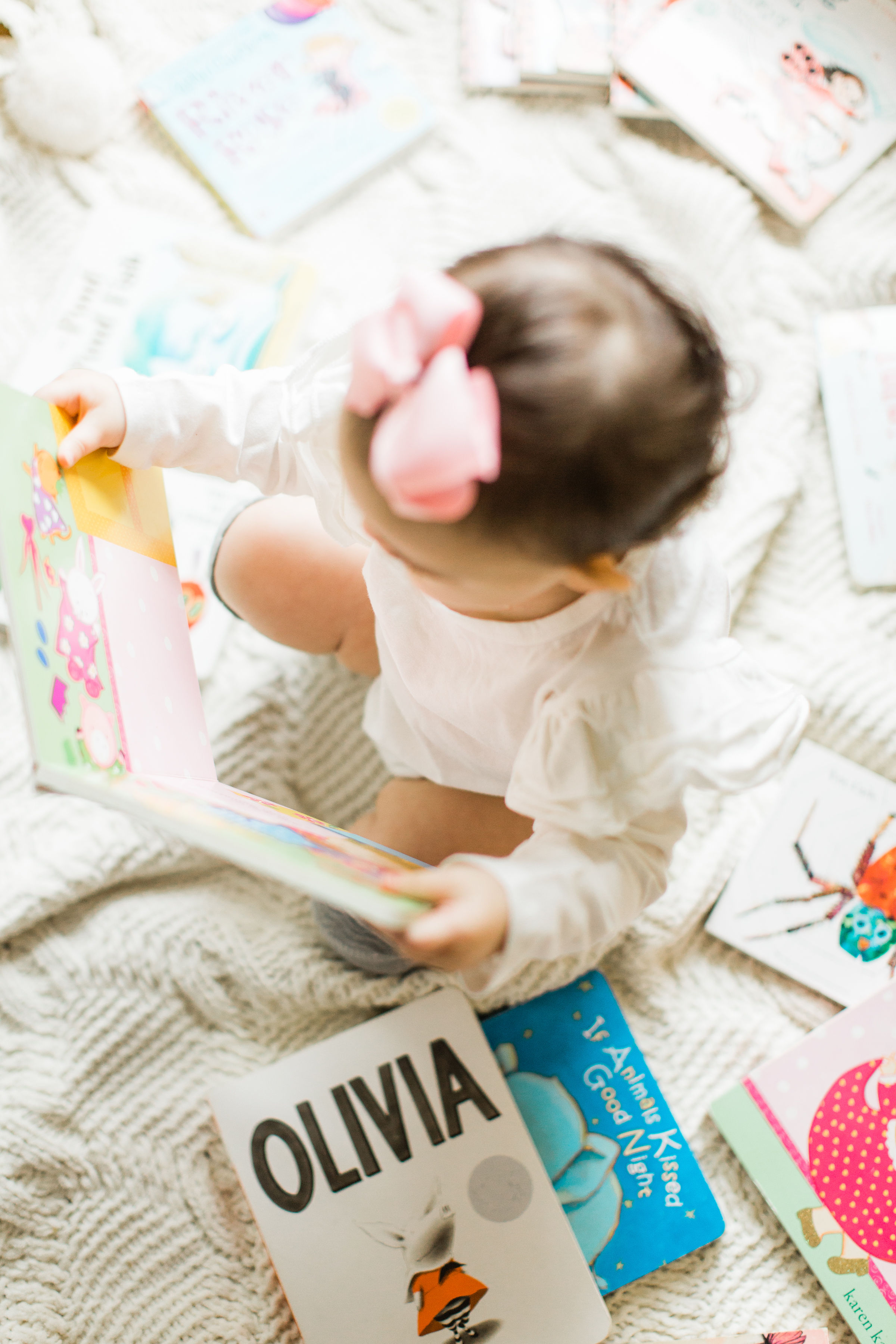 Board Books on Sale
On The Night You Were Born by Nancy Tillman (Reg. $7.99 on sale for $4) – We absolutely love this book. So beautifully written.
Corduroy by Don Freeman (Reg $7.99, On Sale: $4.80)
Giraffes Can't Dance by Giles Andreae (Reg $6.99, On Sale: $4.00) – Have and love this one!
Goodnight Moon by Margaret Wise Brown (Reg. $8.99, On Sale: $5.23)
Guess How Much I Love You by Sam McBratney (Reg $7.99, On Sale: $4.62)
See also: Our Favorite Board Books for the Baby and Toddler Years
IF YOU LOVED THIS CHILDREN'S BOOKS POST, YOU CAN SEE MORE BEHIND-THE-SCENES OF OUR LIFE WITH TWO LITTLE ONES, PLUS OUR FAVORITE PARENTING HACKS HERE, INCLUDING: 
How I Keep My Purse and Diaper Bag Organized
Our Favorite Board Books for the Baby and Toddler Years
The Best Toys and Activities to Bring on a Plane for Kids, Toddlers, and Babies
How to Travel with Young Kids: 10 Tips for Smooth Road Trip or Flight
How we Taught Our Baby to Sleep Through the Night (this post is hugely popular!)
The Best Snacks to Bring on a Family Road Trip
How to Make Your Own First Birthday Smash Cake
7 Tips for Helping Babies with Acid Reflux
How we Transitioned Baby from a Bottle to a Sippy Cup
Must-Have Baby Items for the First Year: What You Really Need on a Baby Registry
How to Create Healthy Snack Bins for Kids
SHOP THE SALE ON CHILDREN'S BOOKS | CLICK LEFT & RIGHT ARROWS TO EXPLORE

Photos by Annie Timmons Photography for Glitter, Inc.