This post contains affiliate links, which means that if you click on one of the product links, I'll receive a small commission. Thank you so much for clicking through and helping to support this little blog business of mine! Read more about our site, privacy, and disclosure policies here.
Home with your young kids? Here is a huge list of fun and educational activities to do at home with young kids, including exactly how to entertain your children during school closures, cold and flu days, vacation breaks, and more.
It's on everyone's mind right now: keeping our families healthy and safe, and then, how on earth to entertain and continue to educate the millions of kids home right now due to school closures. It can feel like a really daunting task trying to figure out exactly how to juggle all of these things in such an uncertain climate.
We should all start to prepare for the very real possibility of extended school closures and a whole lot of time at home with our kids. For most of us, that will mean finding fun and creative ways to entertain and occupy kids used to having a whole lot of structure to their days.
How to Entertain Young Children At Home
My hope is that this post, in addition to the blog as a whole, will be a resource for parents and caregivers everywhere. This is a huge list of fun and educational activities to do at home with young kids, including exactly how to entertain your children with plenty of affordable activities to help keep children busy and happy.
A few tips for entertaining kids at home:
Create a daily schedule. Break the day into chunks and do things one at a time. So for example, if you still need to work from home, try to block schedule chunks of time when you plan to work and figure out what your kids can do during that time. (As far as I'm concerned, a little screen time in order to keep paying the bills is a-okay. And again, this list has a done of great FREE apps for kids. We're also really big fans of OSMO Learning Games for the iPad and Fire Tablet.) Once your work time is done, try hard to set it aside and give your undivided attention to a craft or project or activity.
Kids need structure, and giving them your full attention, as they would get at school during more focused activity and learning time, is going to be HUGE here for keeping kids' day-to-day more stable.
I found this short video on routine, consistency, and a daily schedule during long stretches at home really helpful. "We need routine, routine, routine; because that makes kids feel safe."
I'm going to share a much more detailed daily schedule for at-home learning soon!
Focus on activities that are easy for you to prepare and fun for them to do.
Why are activities so great? Activities are a tool. They're a way for me to help break up the day, keep the kids entertained and engaged, and having the activities somewhat loosely pre-planned takes a lot of pressure off of my own shoulders when I get the inevitable, "I'm BORED."
Take your time
Collect supplies as you need them and bring them out slowly over time so that the activities are new and novel each time you bring something out. Kids look forward to a good surprise, so even if you're just switching up the craft or activity or sensory bin's contents (as an example) day to day, the little tweaks will make a big difference in their engagement.
Try to organize crafts and activity groups in bins so that all of your activities don't wind up a jumbled mess.
We really like storage bins with lids like the Pillowfort Toy Storage Bins and the 14.5qt. Latchmate Blush Storage Box with Tray by Recollections from Michaels. (You can also find the Latchmate Storage Boxes on Amazon!)
If you're tired of the mess, take it to the bath tub.
We live in a small city rental, so I'm always paranoid about mess in these cramped quarters. My girls paint in the bath tub, eat popsicles in the bath tub, do kid-friendly science experiments in the bath tub. The bath tub is our BFF.
Give yourself grace.
I know for me, my biggest fear is how to still "educate" my kindergartener while also keeping my 2 year old preschooler happy, and still making deadlines for my own work, all from home. (By the way, I found this post talking about how to homeschool preschool really informative.) No one expects you to become a teacher overnight.
Lean on friends and family for moral support, words of wisdom, and general encouragement.
I'm also a huge fan of both Busy Toddler and The Mama Notes for endless activity inspiration for kids!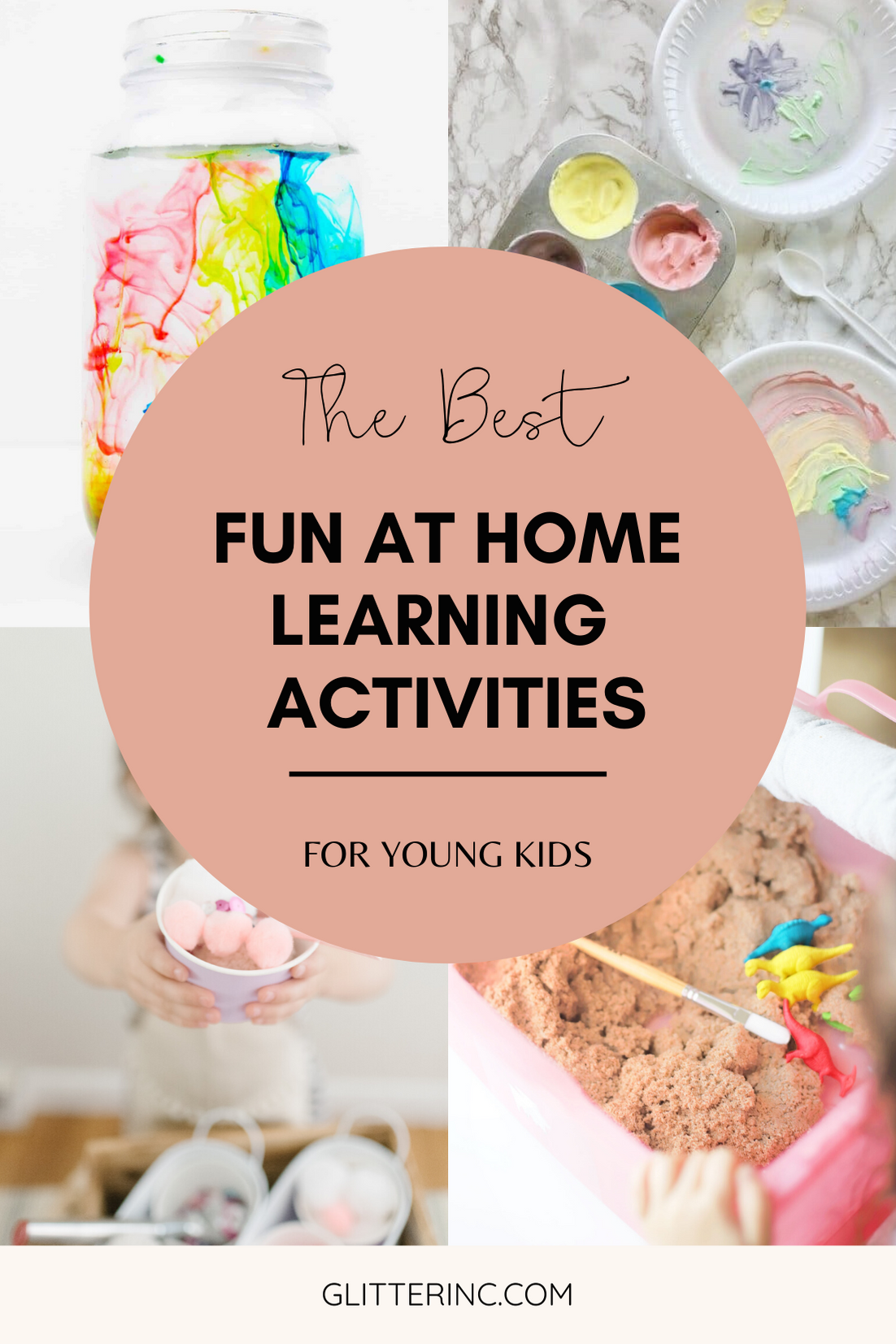 A Huge List of Fun and Educational Activities to Do at Home with Young Kids
As for this huge roundup, I'll not only include crafts and at-home activities that you can easily make and do at home for cheap or free, but I will also include some of the apps and online learning tools that we think are great. If you haven't already spotted this amazing Google Doc making the rounds on Facebook, definitely be sure to check out this incredible resource – Education Companies Offering Free Subscriptions due to School Closings.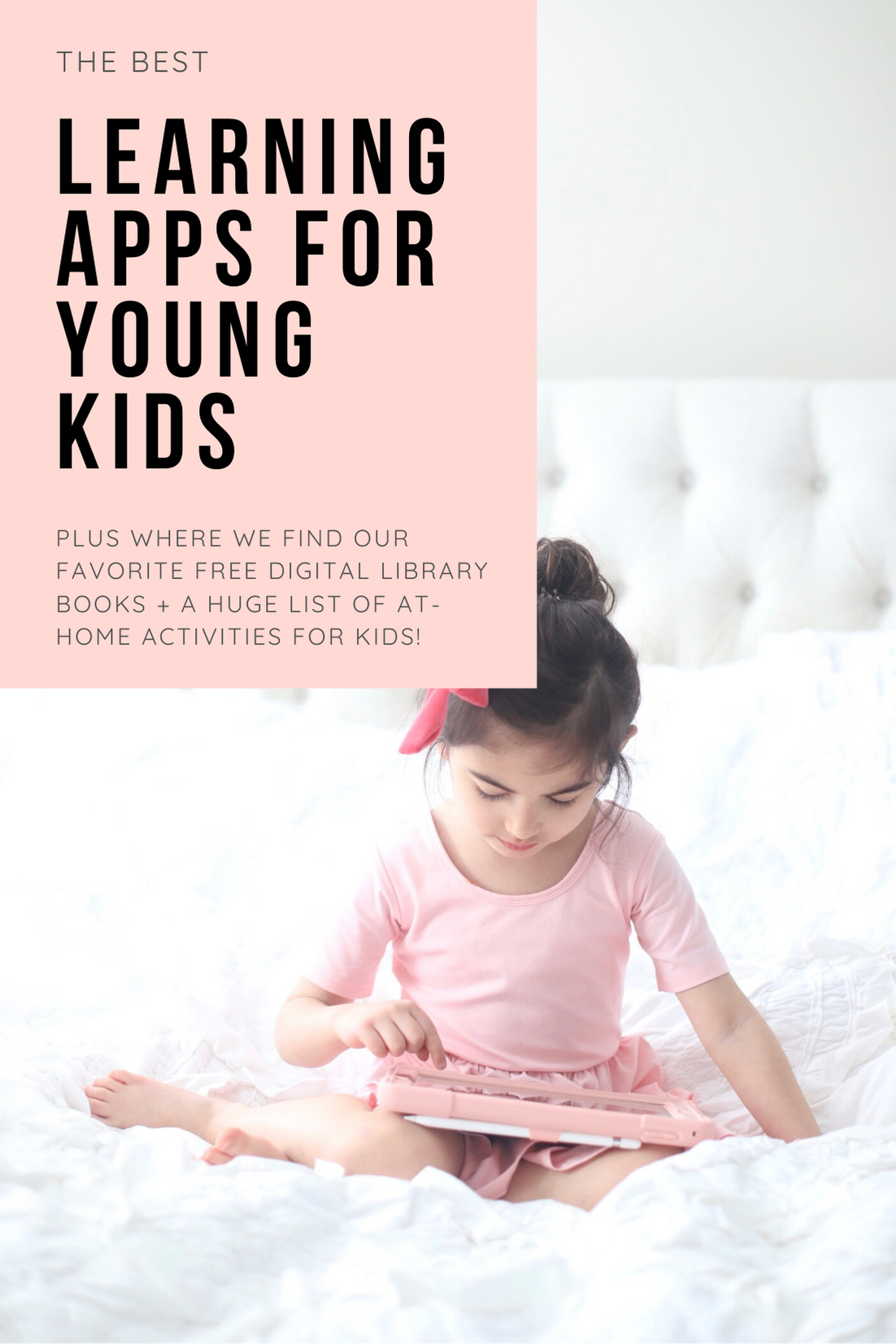 Educational Apps and Online Resources
Utilize Your Local Library Resources
Did you know that your local library has an online treasure trove of resources? You can check out ebooks, audiobooks, and even read-a-long books (books that read aloud and digitally go page-by-page for your kids) through Overdrive all for FREE with your library card!
Okay, storyline is AWESOME!! A librarian friend of a friend highly recommended it and WOW. The videos are great quality and really engaging, and if you click the "teacher's guide" link under each video it gives you step by step instructions to do various related activities covering math, literacy, etc.
Even when schools are closed, you can keep the learning going with these special cross-curricular journeys. Every day includes four separate learning experiences, each built around a thrilling, meaningful story or video. Kids can do them on their own, with their families, or with their teachers. Just find your grade level and let the learning begin!
Travel + Leisure just shared a list of 12 Famous Museums Offer Virtual Tours You Can Take on Your Couch. How cool is that?!
Zoos, farms museums, and national parks from around the country are sharing virtual field trips! SO awesome.
Free printable worksheets and educational activities to help making learning fun. Resources arranged by grade or subject.
In response to schools across the country closing due to COVID-19, PBS KIDS is introducing a new newsletter, with activities and tips you can use to play and learn at home with your child. From special episodes to recipes, and activities to crafts, they'll be sharing tips each day.
Kids' favorite children's book authors are now doing virtual storytimes! Search the hashtag #OperationStoryTime on Facebook, Instagram, and YouTube to find a beloved author or discover a new one!
Mo Willems — in conjunction with The Kennedy Center for Performing Arts — is offering a daily Lunch Doodle from 1 PM – 1:20 PM through March 27. Learners worldwide can draw, doodle and explore new ways of writing by visiting Mo's studio virtually once a day for the next few weeks. Grab some paper and pencils, pens, or crayons and join Mo to explore ways of writing and making together.
Epic! is another Digital Library for Kids 12 & Under. Though there is typically a monthly subscription fee of $7.99, the first 30 days are free and will give you instant access to 35,000 books, learning videos, quizzes & more.
Author Oliver Jeffers is reading one of his books every weekday on his Instagram Live, and talking about some of the things that went into making it.
Every weekday at 3pm, the Cincinnati Zoo shares Home Safari Facebook Lives introducing us to one animal a day. Our kids have been absolutely LOVING these and look forward to meeting a new zoo animal each afternoon!
Be delighted by the antics of sea otters or mellow out to the hypnotic drifting of jellies. With ten live cams to choose from, you can experience the wonder of the ocean no matter where you are.
Osmo is a little pricey but it's been well worth it! It's educational and fun games on the iPad or Fire tablet and it truly captures the attention of young kids all while teaching them so much. In addition to the classic Osmo Genius Kits for kids ages 6-10, there is now an Osmo Little Genius Kit for ages 3-5 and parents are raving about it.
GoNoodle is essentially indoor exercise through a really fun app. It gets kids up and moving to fun, engaging content and games. Every dance party, yoga session, mindfulness activity, and game session is an opportunity for kids to wake up their bodies, engage their minds, and be their best.
Yoga, mindfulness and relaxation for kids. Interactive adventures which build strength, balance and confidence – and get kids into yoga and mindfulness early. Also, a great way to break up the day and get some of the wiggles out!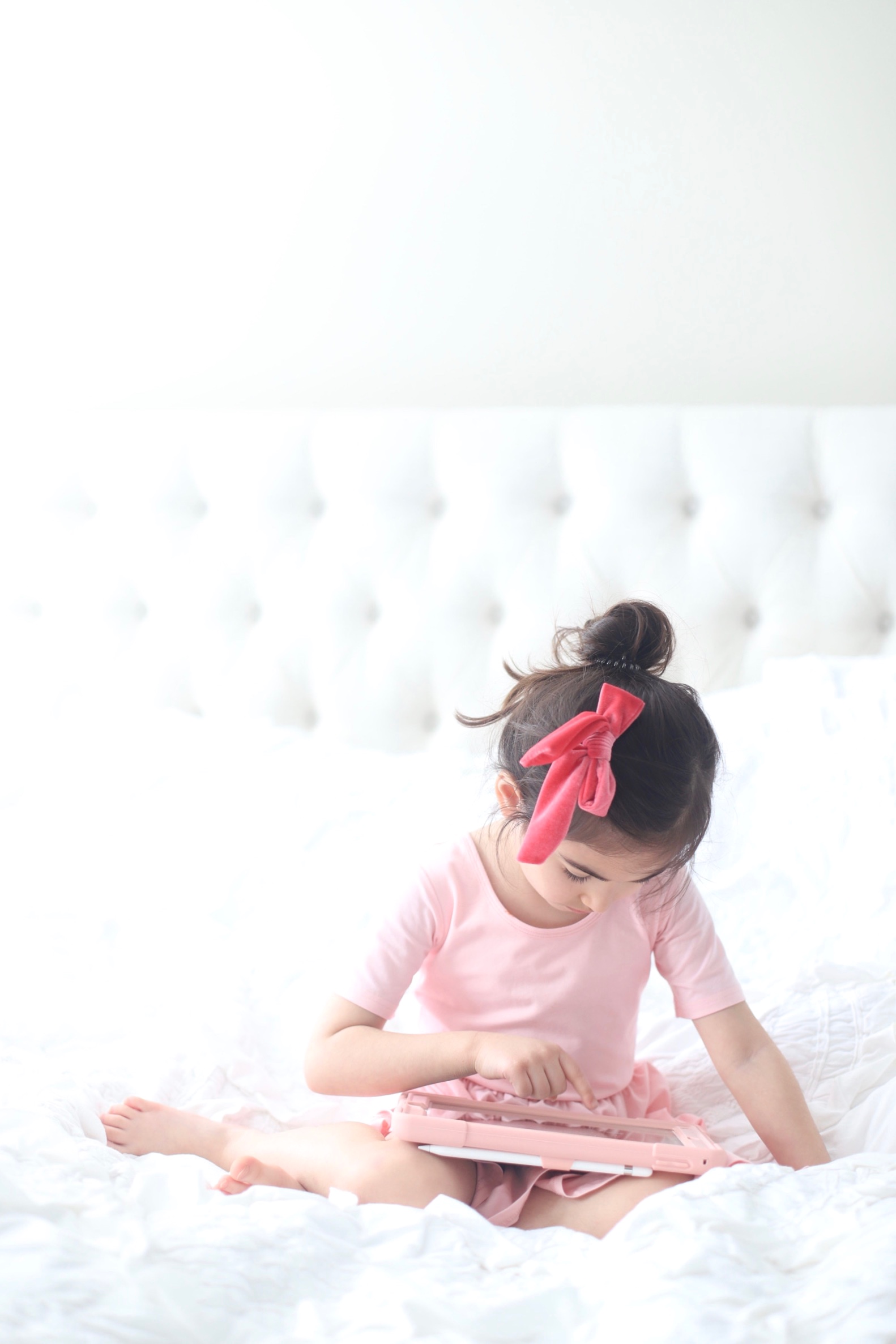 Educational Apps and Games with High Praise:
ABC Mouse
Peekaboo Apps
Starfall
Apps by Sago Mini
PBS Kids Apps
Brown Bear, Brown Bear App
Busy Shapes
Hat Monkey
Endless Alphabet
Endless Numbers
Prodigy
Monkey Preschool
Khan Kids
Letter School
Sesame Street App
Kiddopia
Teach your Monster to Read
Bob Books Reading Apps
Easy and Affordable Activities
All of these activities are easy to put together, you should have most of the supplies at home, will keep the attention of young kids, and should quickly jumpstart kids who are struggling to find something to DO.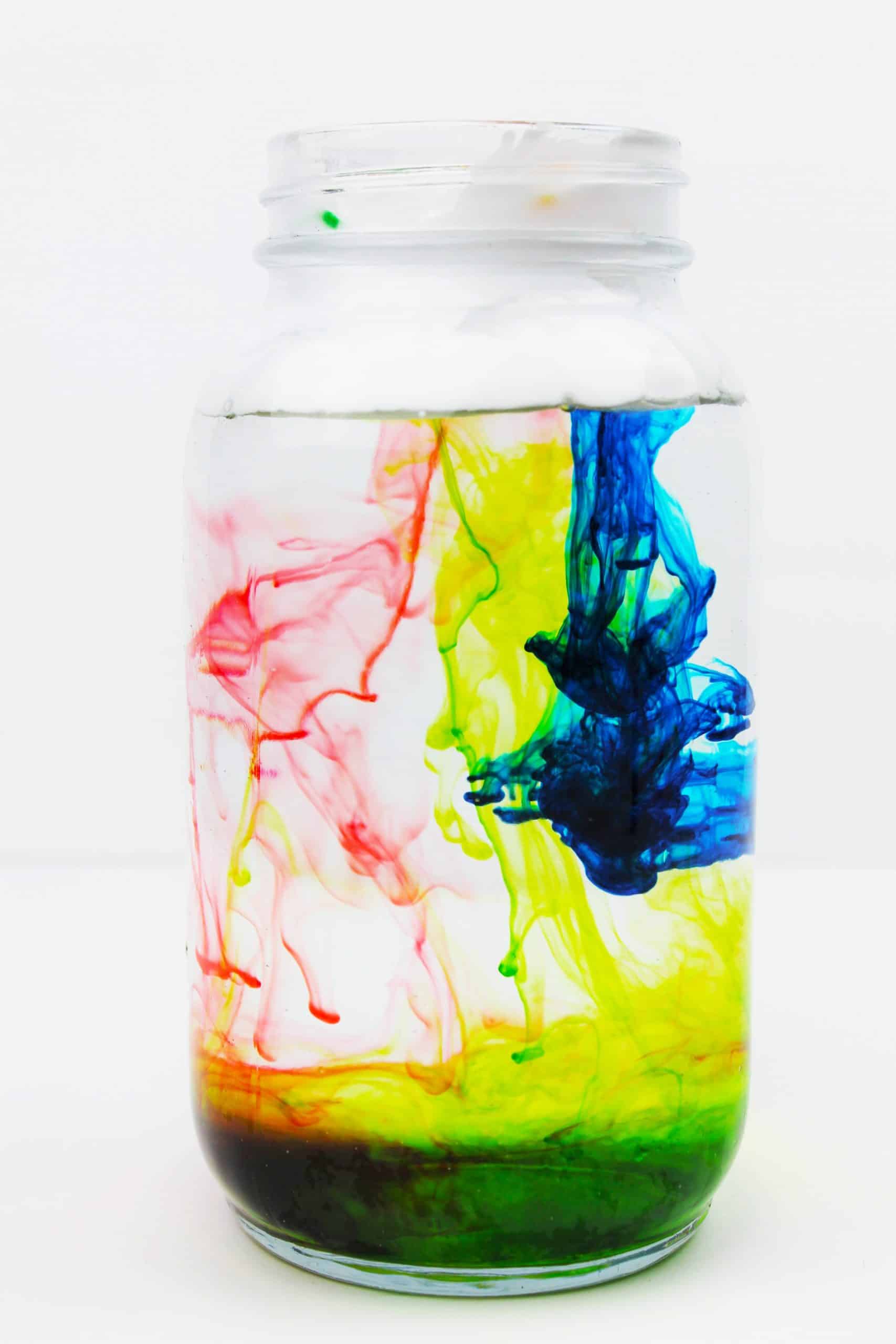 This shaving cream rain clouds activity is a fun and easy way to teach children how it rains. Kids will love the magical wow factor and YOU'LL love the easy prep!
Theme Days
Write a bunch of themes on slips of paper and put them in a basket. Every night, have your kids choose a piece of paper out fo the basket to determine the theme for the next day; i.e., everything today will have to do with castles, nature, weather, etc. Make lunch fit the theme, activities, games, coloring, watch a movie with the theme, etc.
Microwaving a bar of soap is a simple science experiment for kids that you can do at home. The end result: a soap cloud!
This post shares exactly how to make a stop motion video at home with kids! All you need to do is download a free stop motion app, set up a scene (i.e., with goldfish crackers), and take lots of pictures slightly moving the object each time.
How cute is that?!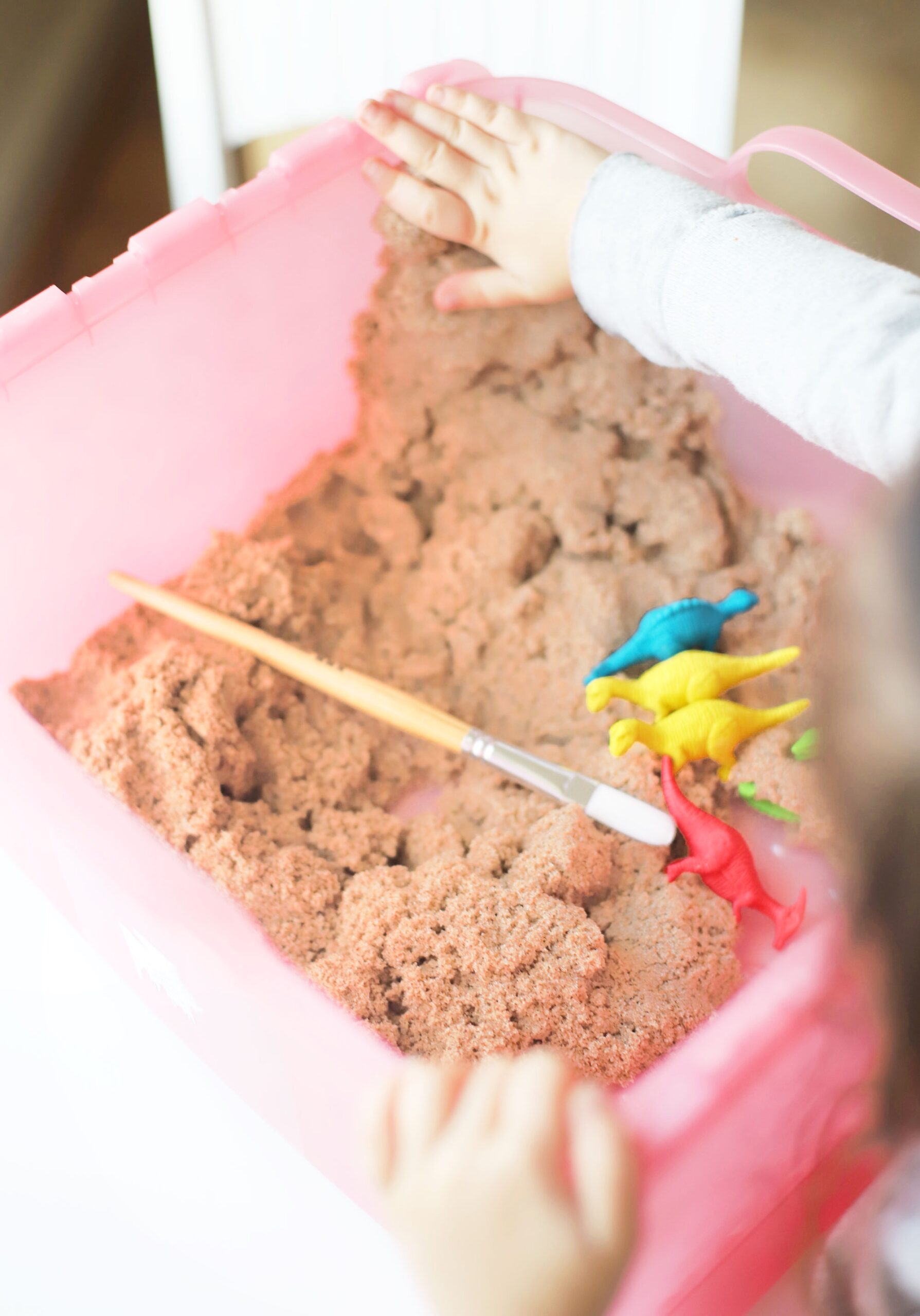 Create your own DIY kinetic sand dinosaur dig that your kids can pull out and play with again and again. This kids activity is an awesome, mostly mess-free way to dig into sensory play, all in one convenient bin.
Hide and Seek
That's right, play good old fashioned hide and seek with your kids! Or hide stuffed animals, certain toys, etc.
Chalk Art
Chalk up your sidewalks, your backyard fence, rocks, etc. Better yet, make a sidewalk chalk obstacle course.
Sensory bins are amazing for toddlers and preschoolers. They captivate them like no other activity. Plus, rainbow rice is surprisingly simple and fun to make and it will last forever.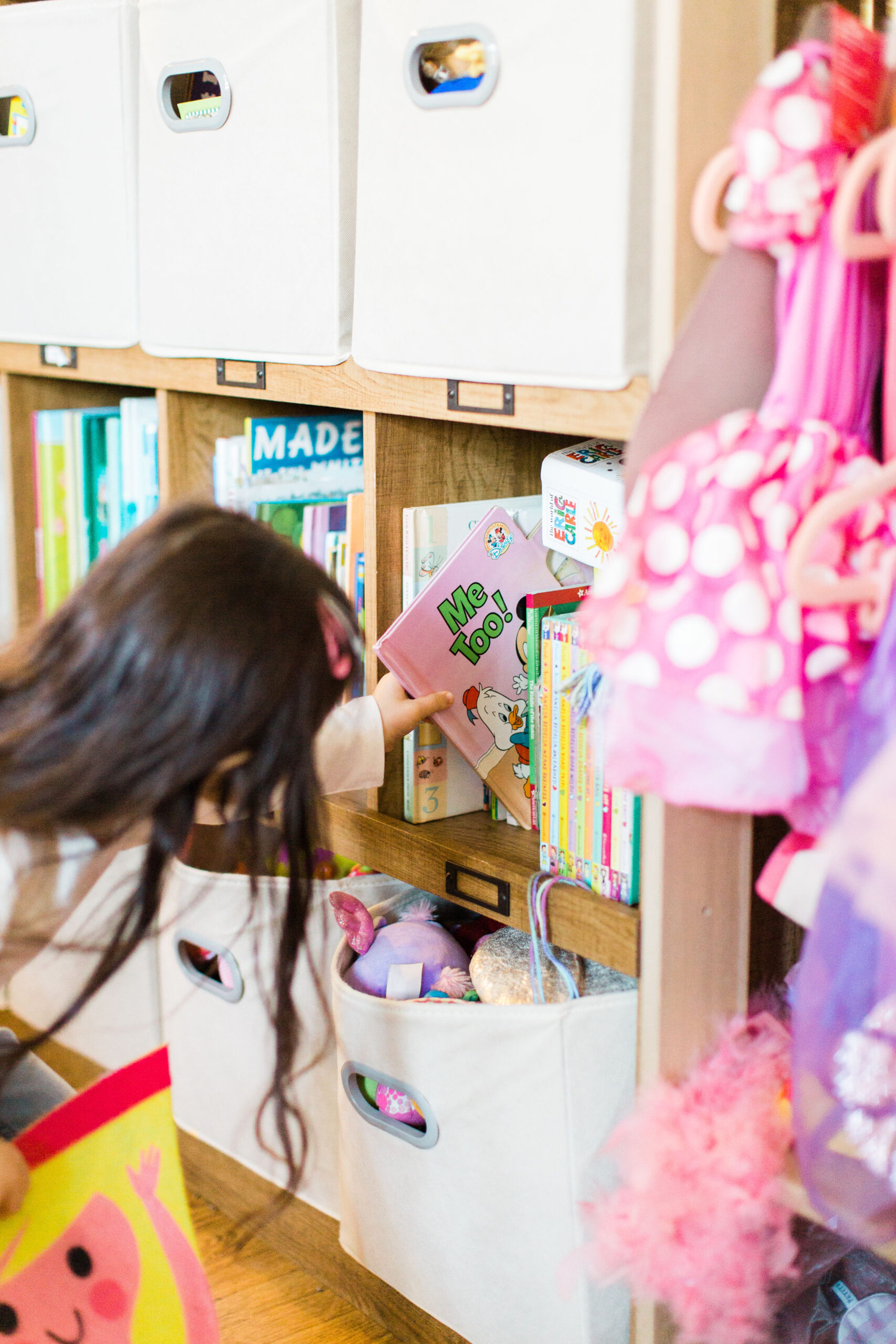 Story Time
At the same time each time, announce that it's story time. Have your kids choose the books and read whatever stack they bring you. My girls love getting to pick the books and sometimes we'll even go with themes, etc.
Open up a Play-Doh Bakery
Use paper cupcake liners to make play-doh cupcakes. Use dried pasta to put candles in play-doh cake and then "blow out" the "candles". Make "cookies" using cookie cutters. Use sequins for sprinkles. Make a bunch of "treats" and then open up a bakeshop.
Play Outside
Bring out all of the tricycles, balance bikes, scooters, etc. and have some fun in your own backyard!
These I Spy Bottles are so much fun to make and keeps little ones entertained!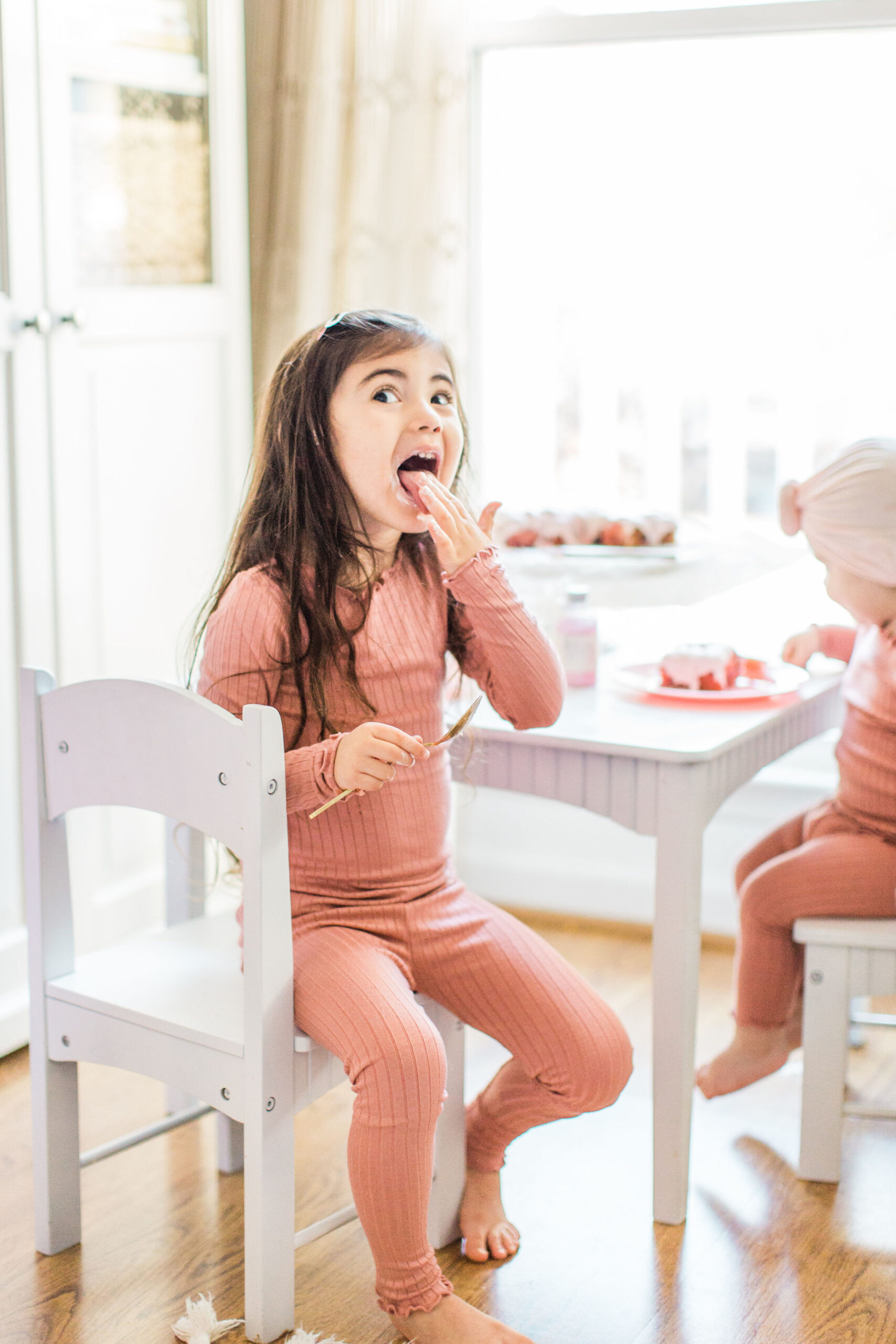 Flex those baking muscles and make kid-friendly cookies, banana bread, cake, anything! Then celebrate your baking victories with that yummy snack! I have SO many kid-friendly recipes here; some of our favorites are:
Easy Pink Strawberry Cake (above!)
The Yummiest Vegan Vanilla Donuts
Our Very Favorite Oatmeal Raisin Cookies
Our Favorite 3-Ingredient Peanut Butter Cookies
The Best Sugar Cookies for Decorating
3-Ingredient Easy Homemade Pop-Tarts
Chewy and Soft Chocolate Chip Pretzel Granola Bars
Classic Peanut Butter Chocolate Squares
The best way to play and learn for babies and toddlers is through sensory play! This list has 27 of the best sensory activities and bonus – they are all taste safe!
This mini greenhouse is made with just two plastic cups, easily purchased at the dollar store. And it's a great way to show kids how seeds grow at home or at school! All you need is a few cups, soil, seeds, and tape!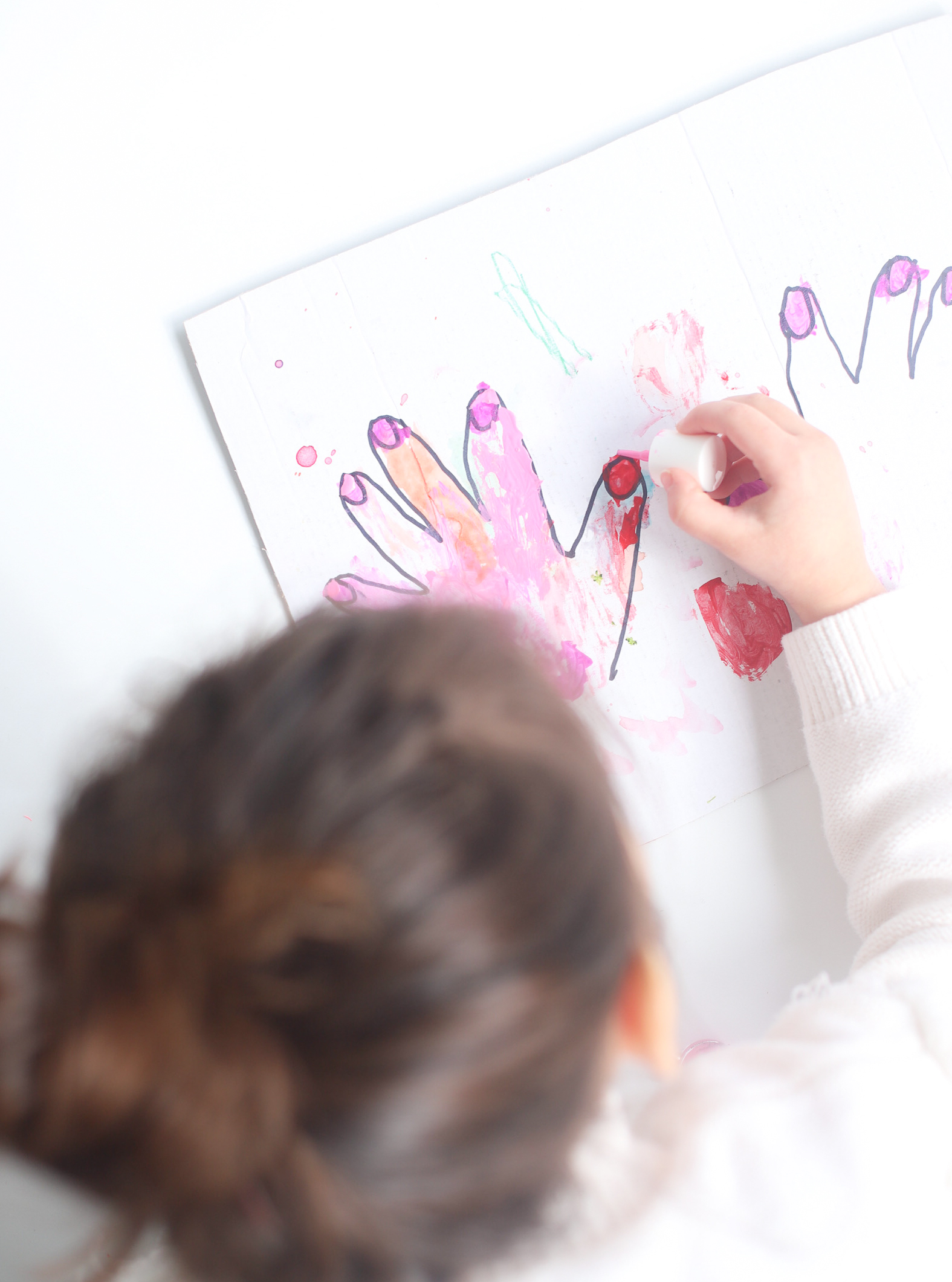 This Kids Cardboard Manicure Activity is easy to set up, you definitely have everything you will need at home already, and kids LOVE painting the pretend nails with real nail polish!
Make Sock Puppets
Dig through your discarded solo sock pile and pick a few socks to make sock puppets. Glue on googly eyes, draw a mouth and nose, decorate with glitter, tulle, you name it. Then put on a puppet show behind the back of the sofa!
Write and Illustrate a Book
Work on a page a day, and write a story together with your kids. Let them help to write the story if they can, or you write and they can do all of the illustrations, page by page. Make a beautiful cover page. Then bind the book with staples of duct tape and read it again and again. There are also these really sweet Illustory Make-A-Book Kits to make it extra special. Plus a Lulu Jr. Illustory Book Making Kit for younger kids.)
Dance Parties
This one's simple, throw on a kid-friendly playlist and dance, dance, dance.
I love Caitlin's idea to make tunnels for race cars and trains using construction paper and tape. You can also draw roads and "parking lots" with a pen or permanent marker and let your kids play with their cars on those. You'd be surprised how long this will entertain young kids.
Cardboard Boxes Are Great
Use cardboard boxes to build things like a dollhouse, fort, rocket ship, race car, fairy garden, etc. Let your kids cover a cardboard box in stickers or sit them inside a big cardboard box (to contain them and the mess!) and let them finger paint, paint with watercolors, or use chalk to decorate the inside. Honestly, the cardboard box possibilities are endless!
Play Treasure Map
Hide a toy somewhere in the house. Draw a treasure map for the kids to use to find the toy. You could even have a little prize at the end as incentive.
Scavenger Hunts
Make a list of all of the items you've hidden around the house. For younger kids, draw simple pictures of what they're looking for and keep the hidden objects to one room, and for older kids, write out the words in easy to read letters and have them find the objects throughout the house. You can add extra excitement to the game by timing the search or giving clues by saying "Hot/Cold" as your kids get closer to each object they're looking for. This pre-made Indoor Treasure Hunt for Children is super awesome!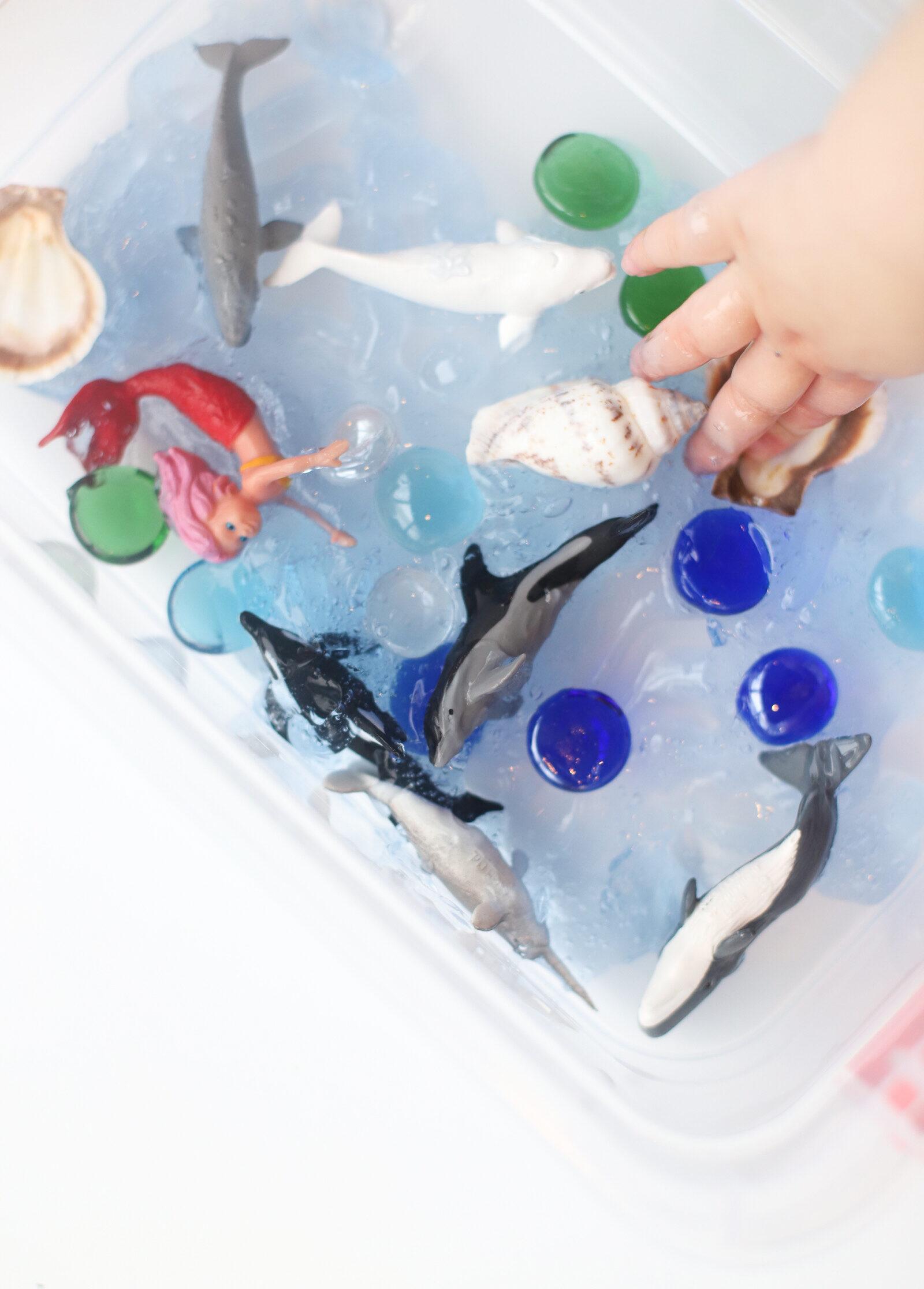 Make your kids an Easy and Fun Kids Ocean Sensory Bin Activity with inexpensive items and watch their imaginations run wild! Plus, a no mess option, and how to store and re-use the DIY ocean sensory bin again and again. This craft is a perfect learning activity for toddlers, preschools, kindergarteners, and beyond!
Play Freeze Dance
Put on a fun playlist, dance, press pause, freeze, and repeat! You can also play Animal Freeze Dance on Youtube.
How simple and cute is this little spelling box! Building words with foam letters makes things so much more fun than ordinary letter cards! This is also a great activity to keep your preschoolers and early elementary schoolers learning and interested.
I have a huge post sharing 15 surprising and amazing ways Amazon Echo; a.k.a., Alexa, can make your life easier as a mom, and entertain your kids.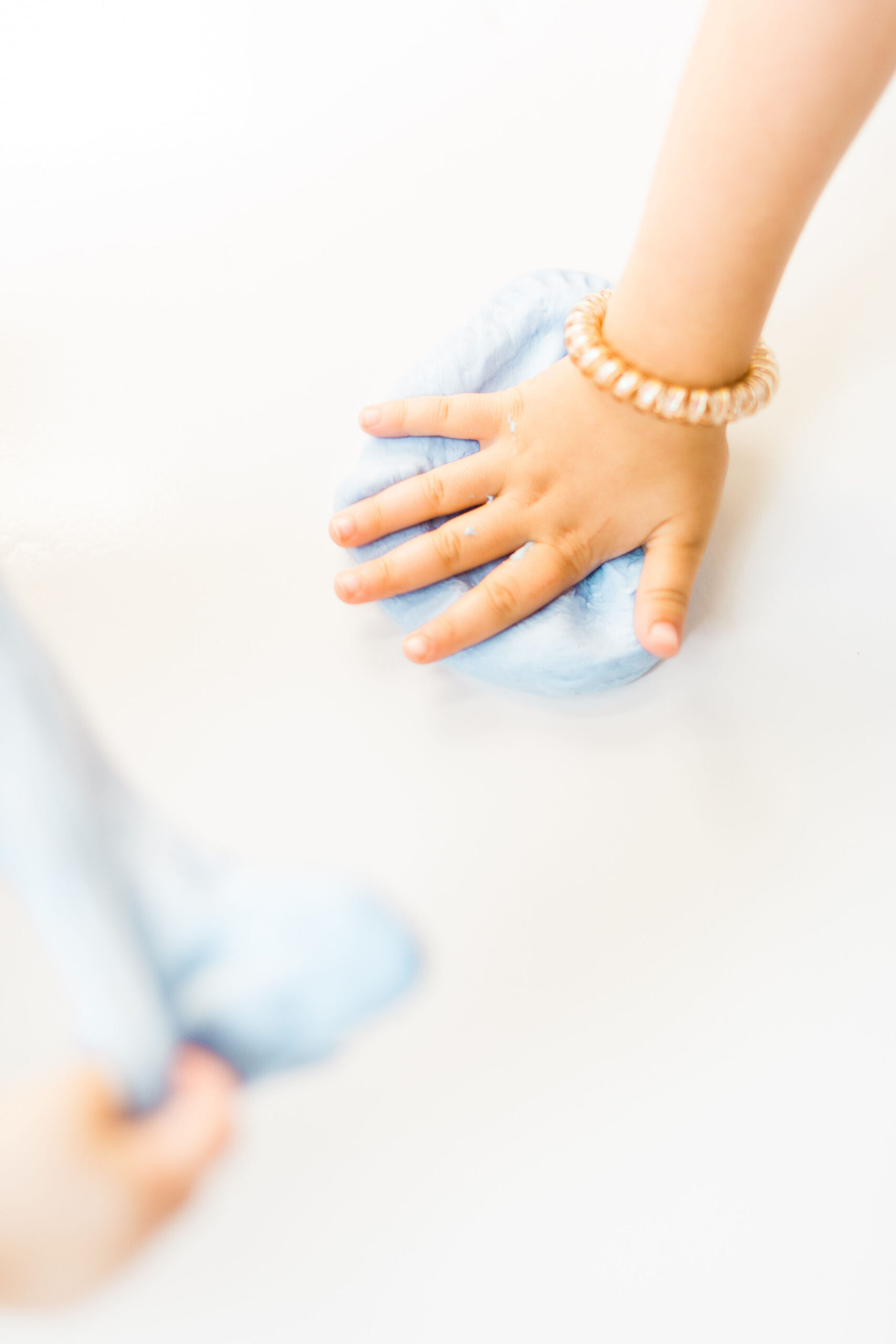 Make Homemade Slime (and Fluffy Slime)
Here is our super easy 3-ingredient recipe for (glitter) slime, and this one is for extra fluffy slime.
Not only is it a recipe to make with the kids, but the end result is something fun they can play with! (You can also find the recipe for Jello Playdough here.)
Have a Tea Party
Make mini finger sandwiches, serve cookies and fruit on tiny plates, drink tea (or lemonade), invite the kids stuffed animals and dolls, dress everyone up in "fancy" clothes for the big event.
The Pom Pom tube ramp is absolutely one of the best activities for kids – and it's also one of the most fun to make.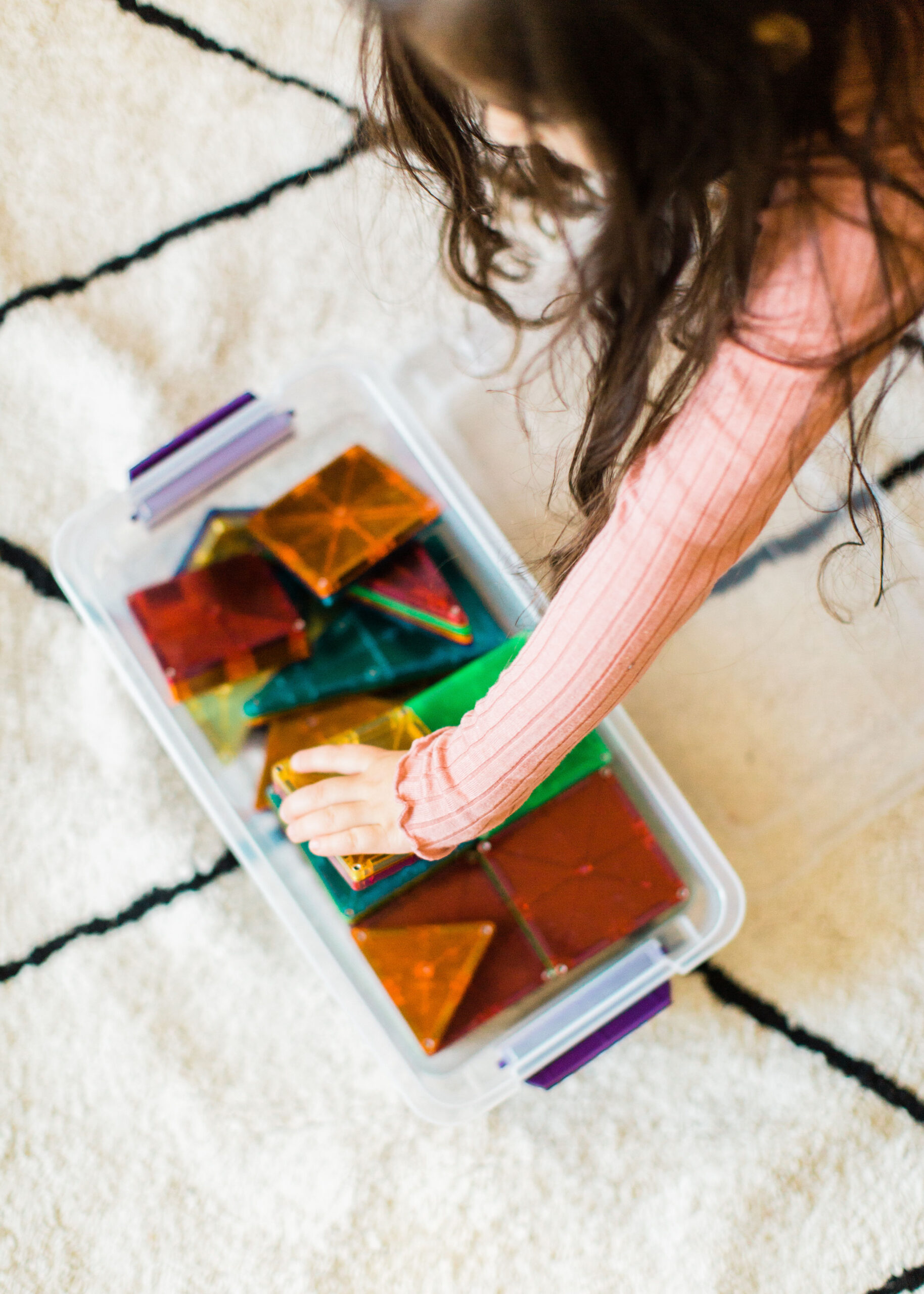 Make Lego or Magna-Tiles Projects
Plan a whole city, and work on the project over the course of a few hours or even days. Make sure you have or buy either LEGOS or Magna-Tiles that suit your kids' age so that they won't get too frustrated with too daunting a task for their skill level.
Definitely keep things like LEGOS or Magna-Tiles in a plastic bin when the kids are not playing with them to keep things organized.
Have a Picnic
Whether it be on your patio, in your backyard, or even on your living room floor, throw a picnic. Lay down a blanket, serve picnic food like sandwiches, chips, and cut up fruit, and enjoy.
Throw an Unbirthday Party
Plan the party with your kids, getting them excited for the big celebration. Blow up balloons, hang streamers from the door, bake a cake—and then sing, blow out the candles, and eat it! (Might I suggest our favorite super easy homemade vanilla sheet cake?)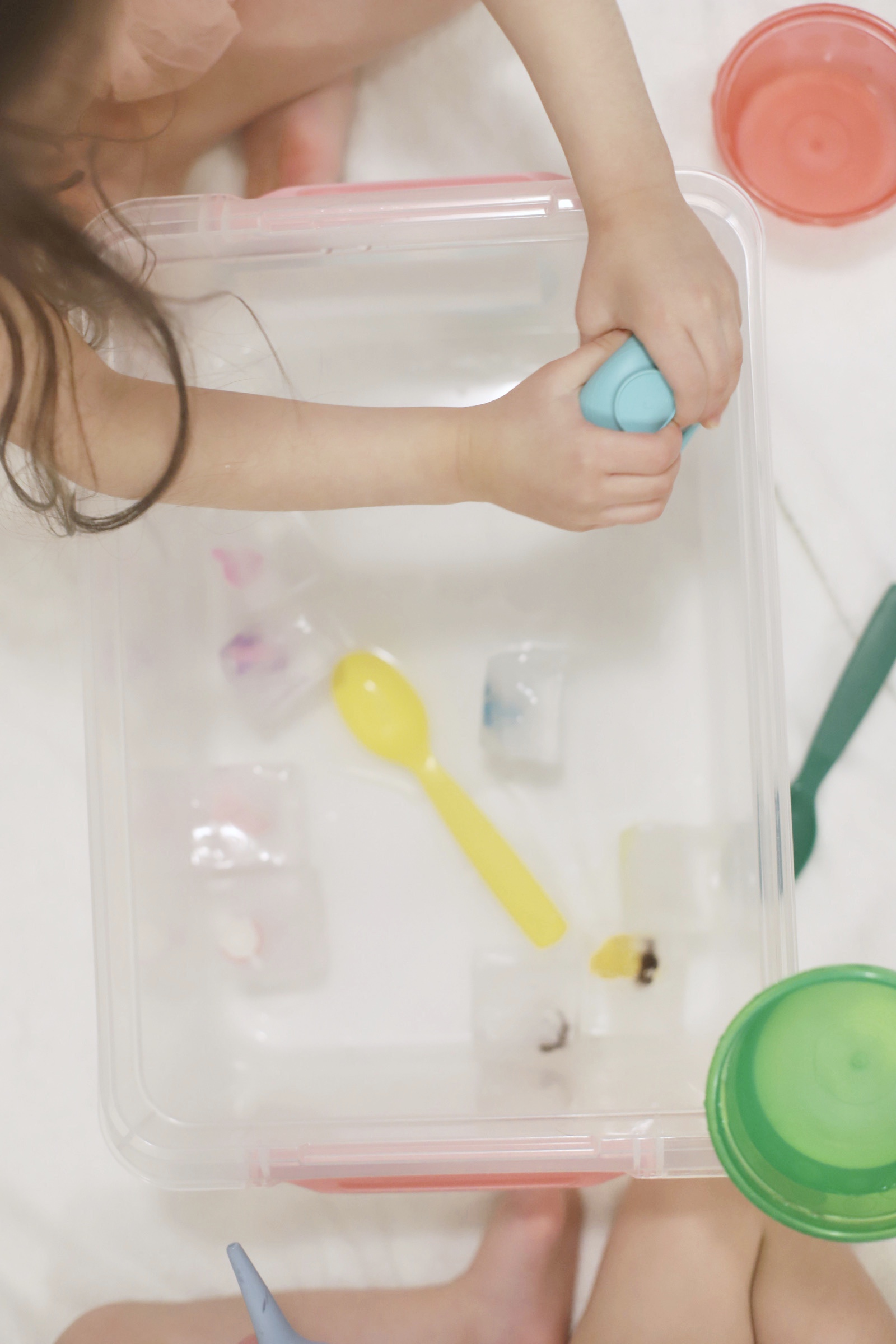 Ice Excavation
Hide little toys, beads, plastic letters, etc. in ice cubes and let your kids dig them out. Basically, I take a large ice cube tray (we love these large Silicone 2 Inch Ice Cube Trays), place a few small objects in each cube, top with water (and sometimes I'll add a drop of food coloring to make colored ice cubes), and freeze overnight. The next day, I give them the ice cubes and a bunch of tools – plastic tweezers, tongs, shovels, wood spoons, droppers with warm water, and even big salt crystals, to try to excavate the little toys.
Color Sorting and Cereal Necklace Stringing
Open up a box of Fruit Loops and set out several small plastic bowls. Have your kids sort the colors first, separating each color group into each bowl. Next, Give them a long piece of yarn, tied off at one end, and let them make their own cereal necklace.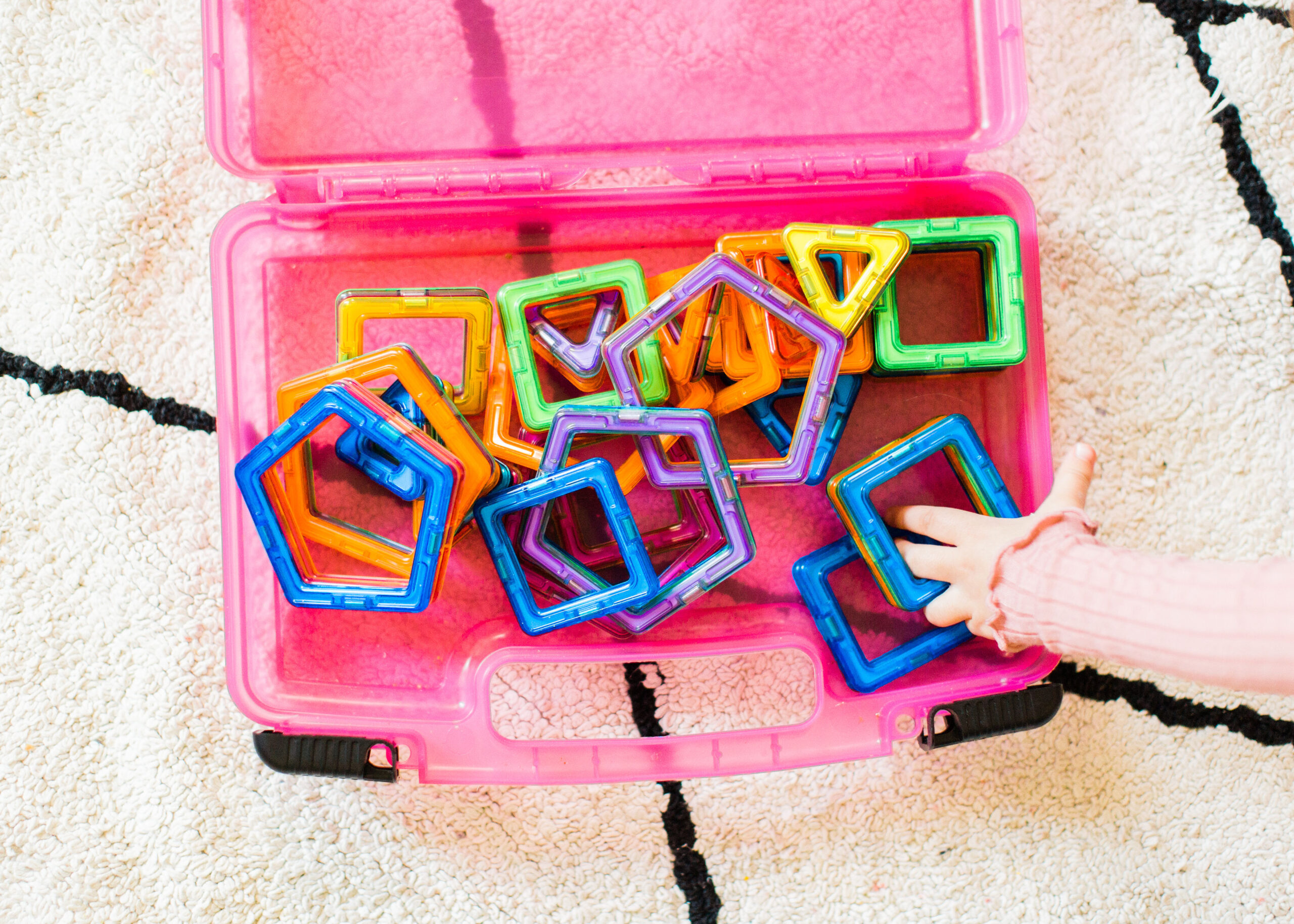 For toddlers, we really like magformers since they're easier for our two-year old to manipulate. (We also love this awesome case for them!)
Make Your Own Fairy Garden
Get creative using toys and accessories you already have, or order one of these simple kits. (The unicorn garden kit is on sale!) Then explore your own backyard for twigs, pebbles and rocks, pinecones for little "trees", moss, etc. You could even set up your fairy garden in a fishbowl – kind of like a terrarium – to make it an indoor activity. (And, avoid bringing soil into your house by swapping out dirt for aquarium gravel! This brand comes in a bunch of fun colors and is around $5, shipped.)
Build a Fort
Turn your living room into a cozy fort using pillows, sofa cushions, blankets, and more. Bring in flashlights and read books in your new fort.
Jello fish bowls! A super fun edible craft idea that isn't too difficult to pull off with the right materials. Kids will love to help make and of course, eat these!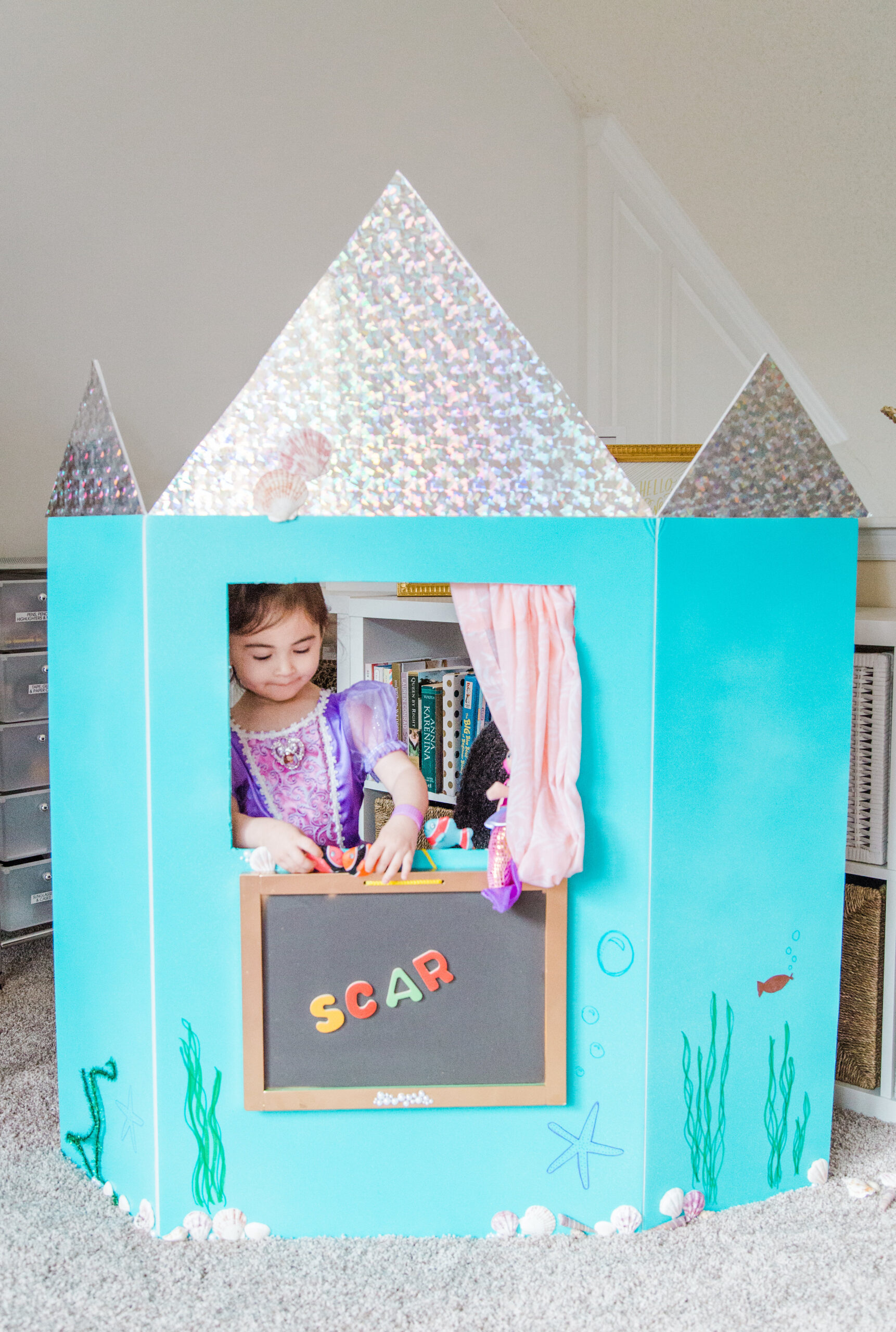 And then act out plays and performances in the puppet theatre. (By the way, this post shows you how to make a DIY puppet theatre that doubles as a great way to teach learning colors, numbers, and letters too … in an under-the-sea CASTLE!)
Pen Pals
Have your kids write a letter/draw a picture to mail to a family member or friend and ask them to send a little note or letter back. Kids love getting mail!
This easy edible finger paint is a great boredom buster for kids! Make this tasty paint using 2 basic ingredients that you probably already have on hand!
Sensory Sticky Wall
This is a brilliant use of contact paper! Just tape up clear contact paper using duct tape or painters tape, and then set out bowls of things like felt, paper punches, feathers and pom poms, and let your kids stick and unstick and make patterns and pictures on the sticky wall.
Trace your kiddo on a big sheet of paper then let them paint it!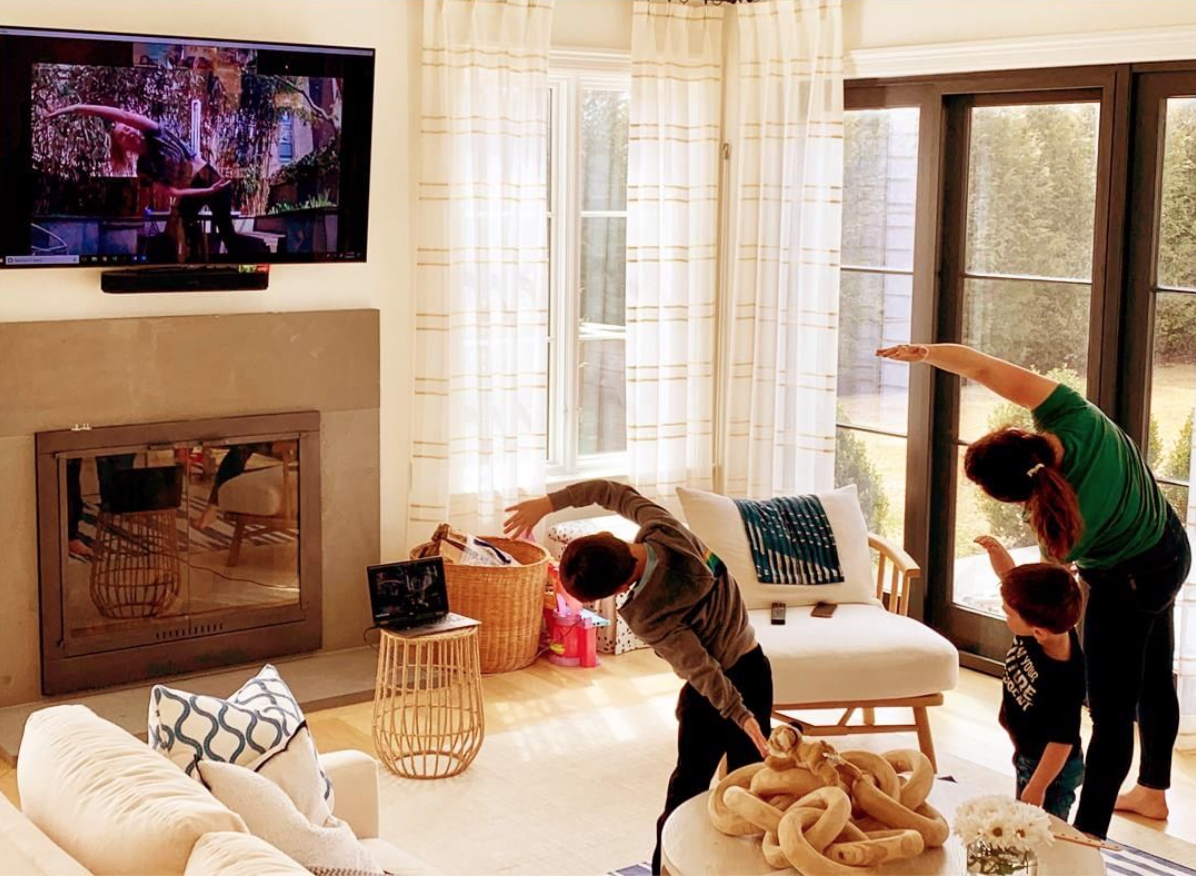 I just learned about Circletime online and it sounds awesome. Similar to circle time at your local library, etc., Circletime offers kids classes from home that you and your kids can watch on-demand or even participate live, interacting with an expert instructor. Circle Time is geared towards young kids, 0-6 years old.
image via @circletimefun
Glitter DIY snow globes are fun to make, are a great craft to do with kids, and double as a calm down sensory bottle for a little quiet time on days when the whole family is going a little stir crazy!
Dance Recital
Let your kids choose a favorite song and make up a little dance routine. Then practice the routine throughout the day and throw a mini performance of your "dance recital" that evening.
You probably did this very color changing flowers science experiment as a kid, and honestly, it never gets old! It is really easy to do and the kids love watching the flowers change color. It's also the perfect science activity for spring!
Toy Wash
It's as simple as it sounds: grab a big plastic bin, or stick your kids in the bath tub, and let them scrub their toys clean. Give them water, dish soap, a few sponges, a bottle brush, even a new toothbrush, and let them have fun.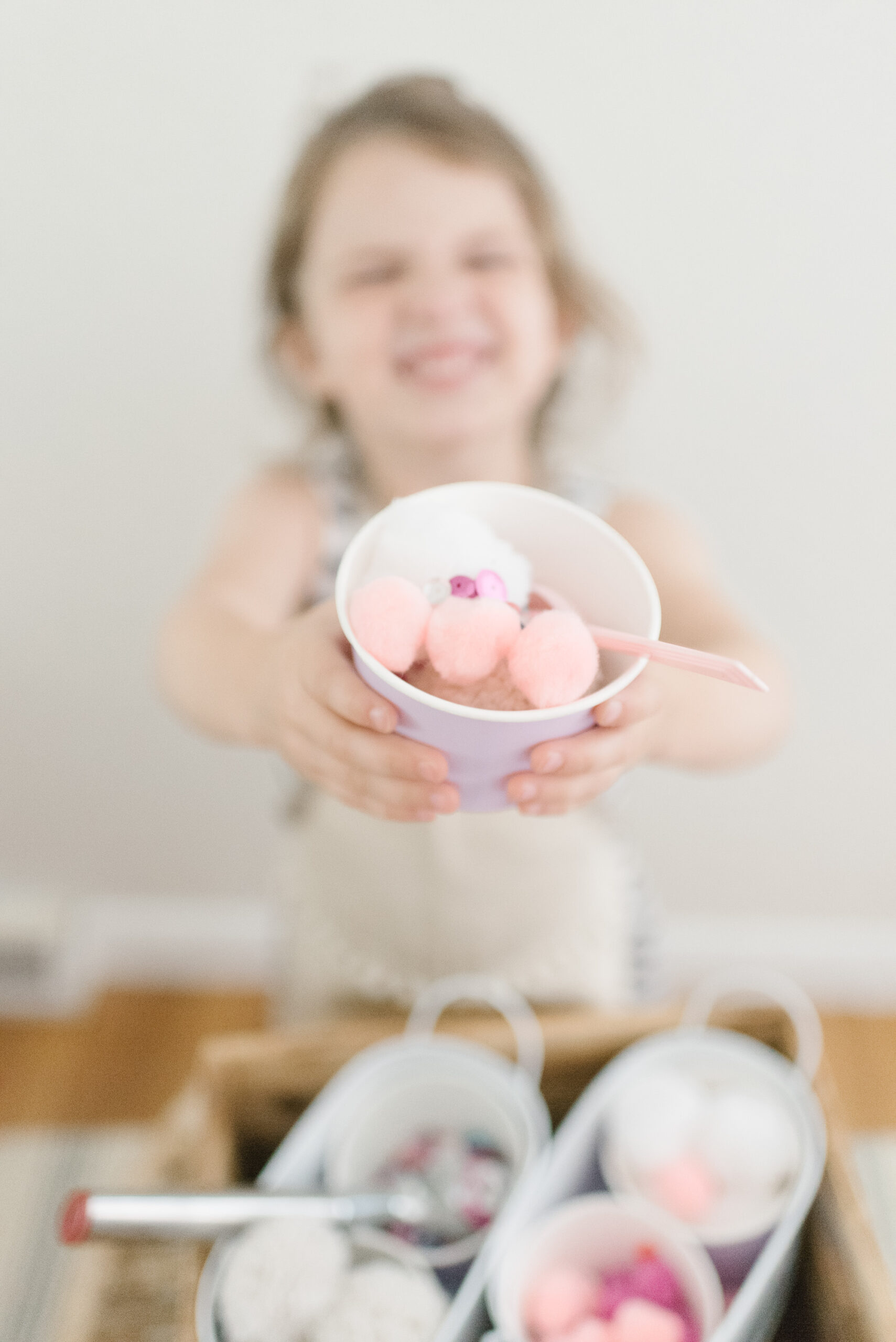 This is one of my favorite activities dreamed up by Caitlin. All you need for this activity is pom poms, an ice cream scoop, cups, and sequins for sprinkles. So cute!
Refrigerator Magnet Words and Stories
Scarlett, my 5 year old, and I have been using our refrigerator letter magnets to spell words and write little stories. It's so much fun to see what she comes up with and it's such a great way for her to practice spelling and word recognition. (We have and love these colorful letter magnets.)
Music Video
Turn their dance performance into a music video! Just record their dance to a song on your phone and then share the video with family and friends.
We recently bought two puzzles for our five year old and I was amazed at how much she enjoyed putting it together and she was super proud of her accomplishment when it was done!
This lava lamp experiment is super cool! Your kids will love exploring colored water and oil, but a surprise ingredient will make this science activity even more exciting. It's always a hit with the kids.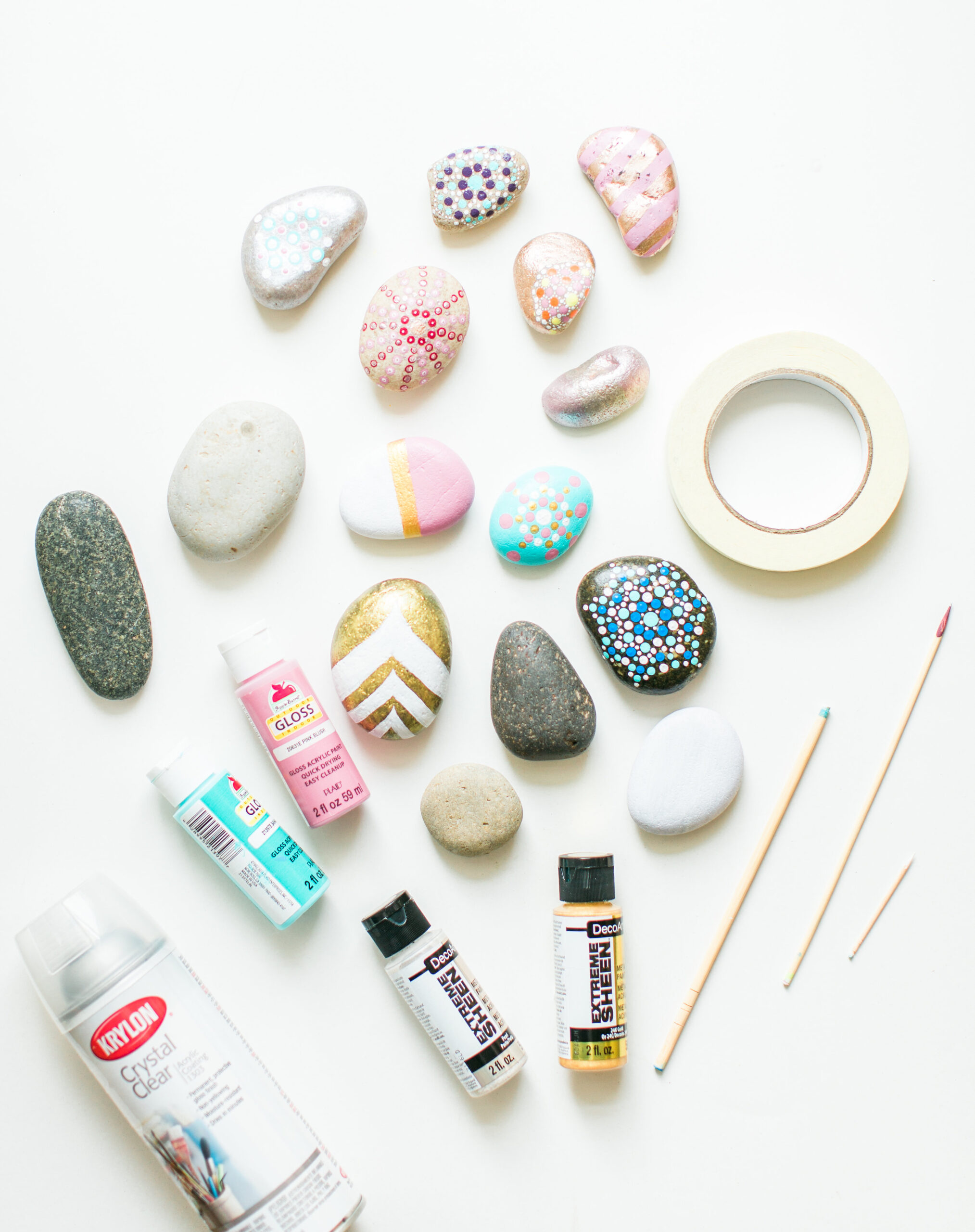 These easy DIY painted rocks are fun to collect, make, and decorate the house with! Plus, the kiddos will have a blast making them!
Transform popsicle craft sticks and felt into a magical rainbow craft. This popsicle stick rainbow and cloud project is a fun crafts and adults to make.
Wikki Stix Letters
Practice making letters with Wikki Stix. Simplify things by snagging either the WikkiStix Alphabet Cards Set or these Bright Creations 36-Pack Kids Jumbo Dry Erase Alphabet Letters and Numbers Tracing Cards and using the Wikki Stix on those easily wipeable cards. Work your way through the whole alphabet!
This Insta-Snow Powder is amazing and kids are obsessed with playing with it. Build snowmen and ice castles. Trace letters and numbers in the snow and practice letter and number recognition.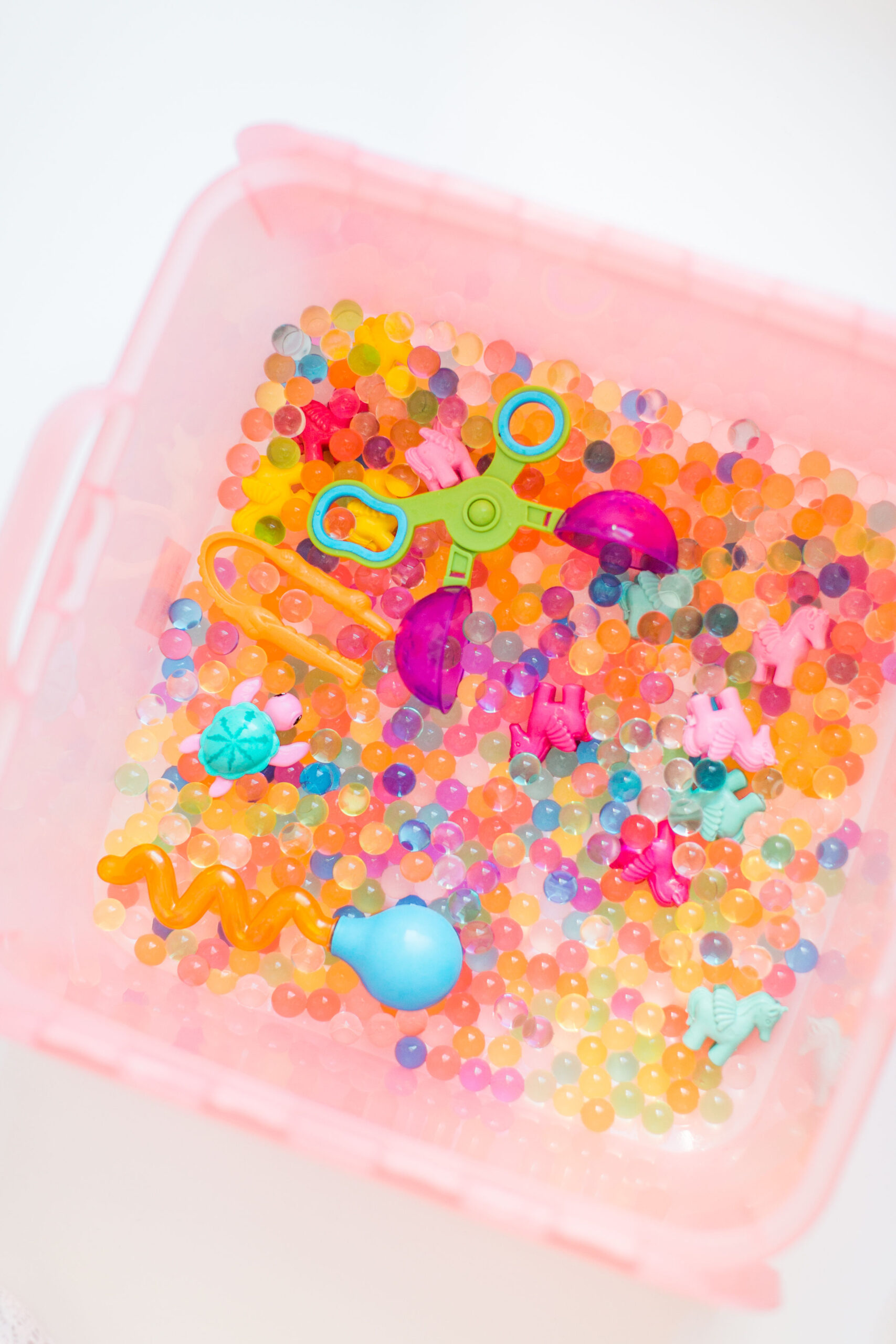 Create the best ever water beads sensory bin, complete with our favorite water bead accessories, for endless hours of entertainment and bonus fine motor skills development.
I know this may sound a little nutty, but there is so much value and fun in everyday items/tasks in your house! Now would be a great time to help your child learn tasks of daily living: cooking skills, helping with laundry, cleaning, dressing (buttoning, zipping, tying shoes!). It's free and it's a really great bonding/learning opportunity.
Ready to have some science fun? Let your kids make some potions! Mixing, pouring, stirring, experimenting … this one is a really fun "controlled mess."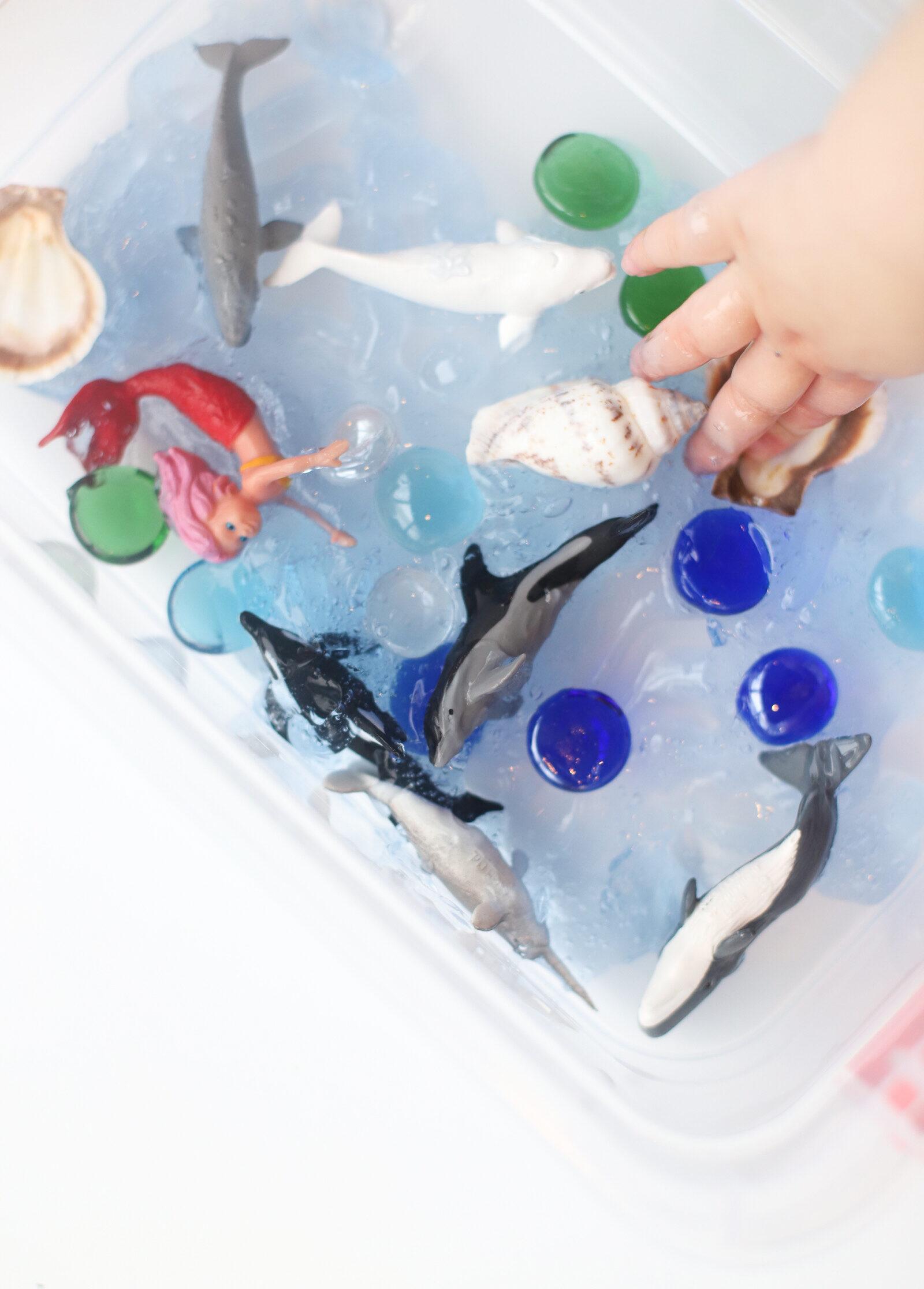 Make your kids an Easy and Fun Kids Ocean Sensory Bin Activity with inexpensive items and watch their imaginations run wild! Plus, a no mess option, and how to store and re-use the DIY ocean sensory bin again and again.
Grab a large plastic bin, fill it with inexpensive blue hair gel, and give your kids sea shells, rocks, mermaids, and ocean sea animals and let them play in the most amazing messy underwater world.
This craft is a perfect learning activity for toddlers, preschools, kindergarteners, and beyond!
Paint with Watercolors
I LOVE watercolors because they're less messy and water soluble. Also, if you really want to get fancy, there are free tutorials and outlines from 'Let's Make Art' available online.
Make Pipe Cleaner Necklaces and Bracelets
Practice fine motor skills and hand eye coordination by having your toddlers and young kids thread oversized toddler-friendly beads onto pipe cleaners.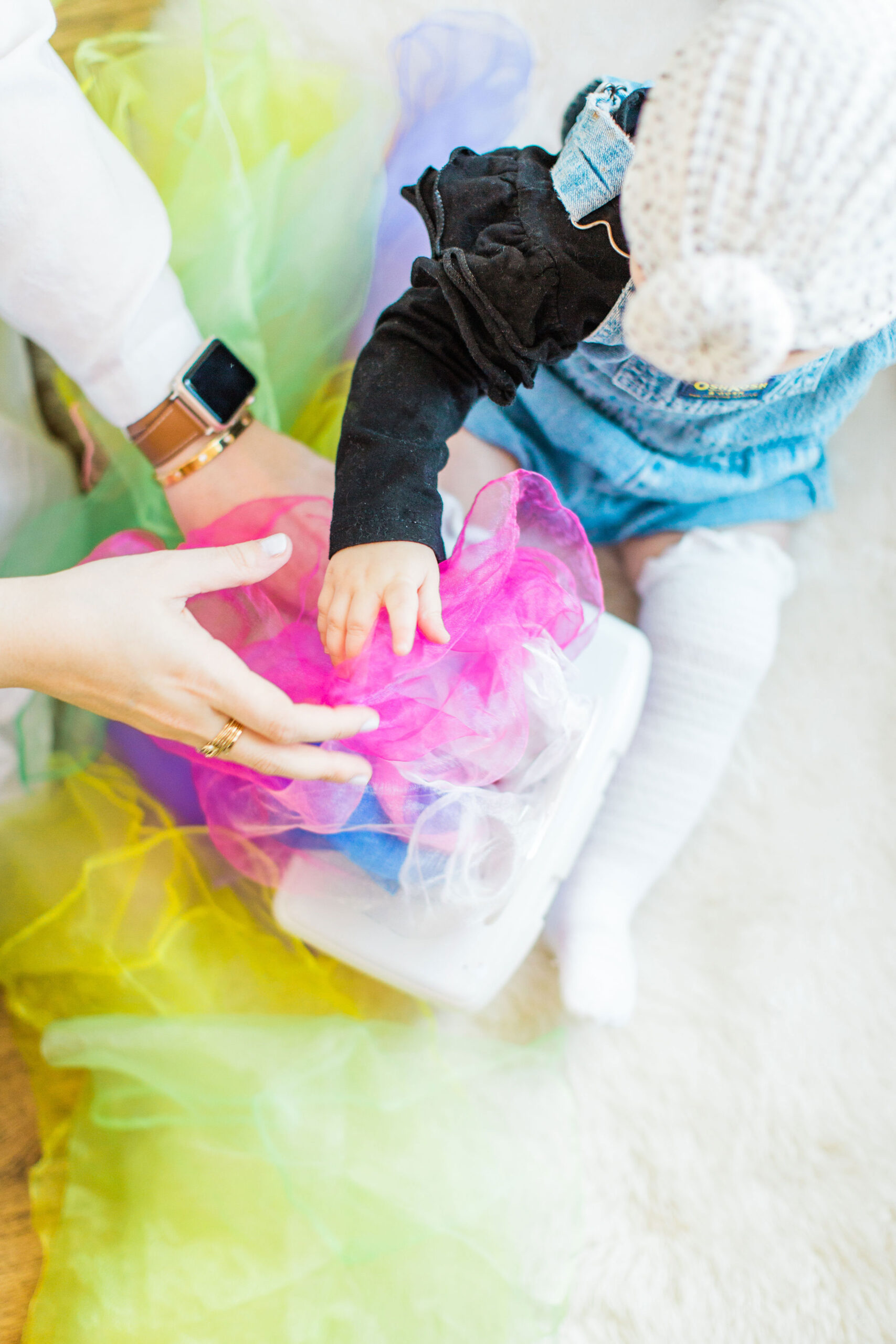 This one is geared more towards babies, but my older daughter always loved helping our then baby with it. The scarves also as great costumes and for imaginative play.
Yep, that's right, pom pom balls can get wet and live to tell about it! And the best part: kids are SO impressed when they get to play with pom poms IN a big vat of water. Let them sort by colors and sizes while they're at it.
Popsicle Bath
This one is super simple, but kids totally dig the novelty of it! Just serve popsicles while your kids are in the bath. (Better yet, buy popsicle molds and make your own popsicles first.)
Open up a big cardboard box up to make it lay flat and draw a road map. Then, let your kids use race cars to drive around their new town. They can also use blocks and small animals and toy people to really fill their city out!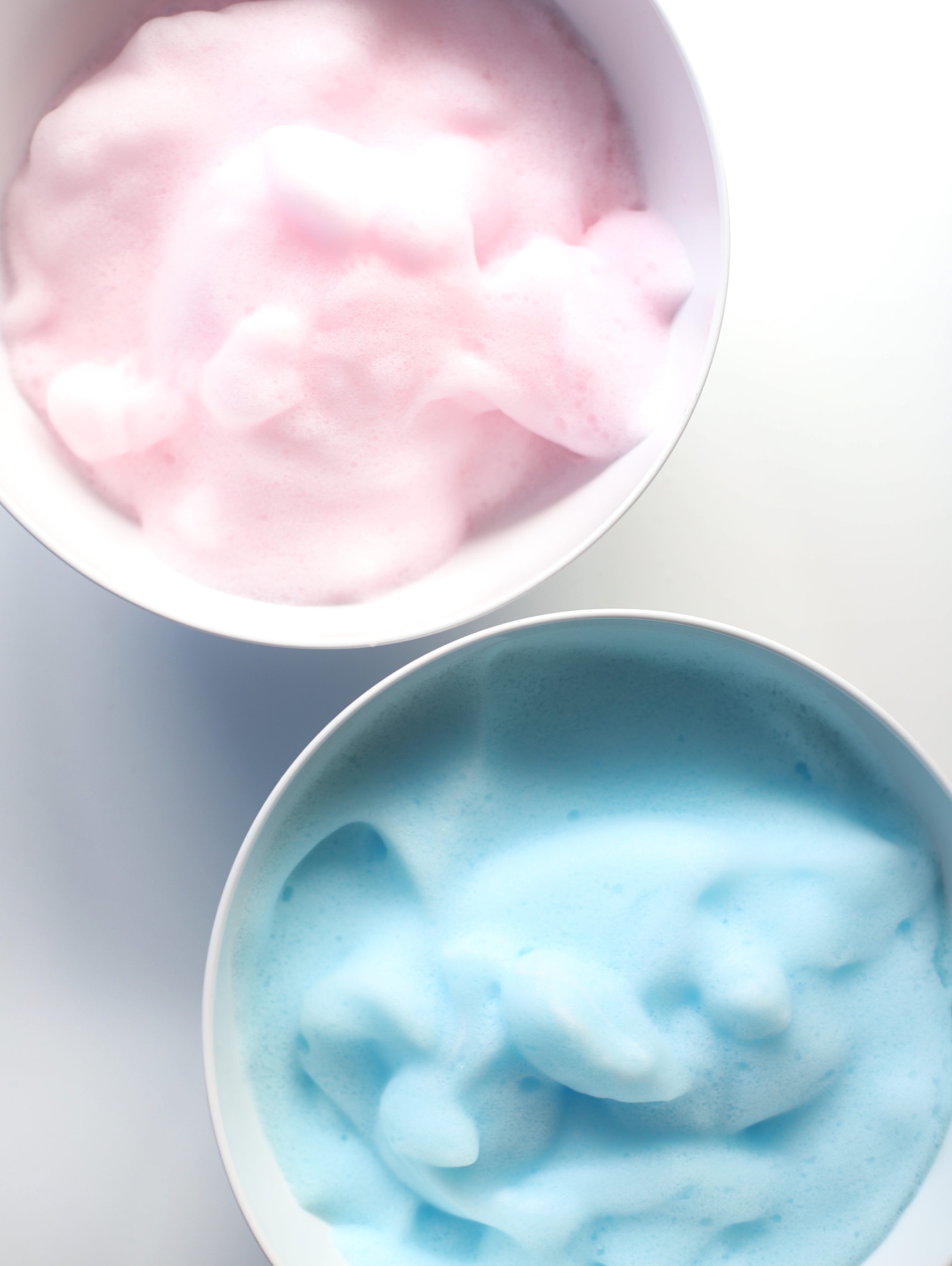 Make your own super fluffy DIY bubble foam (our kids call it bath snow) and watch the bath time magic unfold! Make your kids' DIY bubble foam extra colorful or keep it white as snow. Either way, kids will love this awesome and easy activity made using just two ingredients you definitely have at home!
I don't know what it is about dot markers, but kids love them! And frankly, I love them too, because they look like paint, but they're so much less messy and more contained. Draw shapes, letters, and numbers on construction paper or card stock and let your kids paint and trace them.
Sponge Art
Buy a big pack of inexpensive sponges and let your kids dip them in paint to make their own stamp designs and creations.
SHOP OUR FAVORITE KIDS ACTIVITIES, CRAFTS, AND ACCESSORIES

If you find yourself at home with your kids, try one or a bunch of these fun activities. I hope you all stay healthy, happy, and mostly sane during this long stretch of isolation!
AND IF YOU LOVED THIS POST, YOU CAN SEE MORE OF OUR LIFE WITH TWO LITTLE ONES HERE.