This post contains affiliate links, which means that if you click on one of the product links, I'll receive a small commission. Thank you so much for clicking through and helping to support this little blog business of mine! Read more about our site, privacy, and disclosure policies here.
I love when happy miracles happen in the kitchen. Like deciding I would make a banana cake lower carb by replacing some of the flour with almond flour. Sometimes, when you do that, all you get is a dry, flattened, disaster; but lucky for me (and you!), this healthier vegan banana cake turned out to be incredible. The almond flour was a welcome addition. Three cheers for little cooking victories!
With a very busy toddler in the house these days, bananas are frequently on our counter. Though we love this vegan chocolate chunk banana bread recipe (It's a little more dense and rich, as a chocolate-filled banana bread should be!), I wanted a lighter, fluffier banana cake to add into the mix. This cake came out a winner. The cake is soft and moist and subtly sweet in the perfect way. And let me tell you, you'll never be able to tell at all that this cake doesn't have any dairy or eggs. Happy cake-making!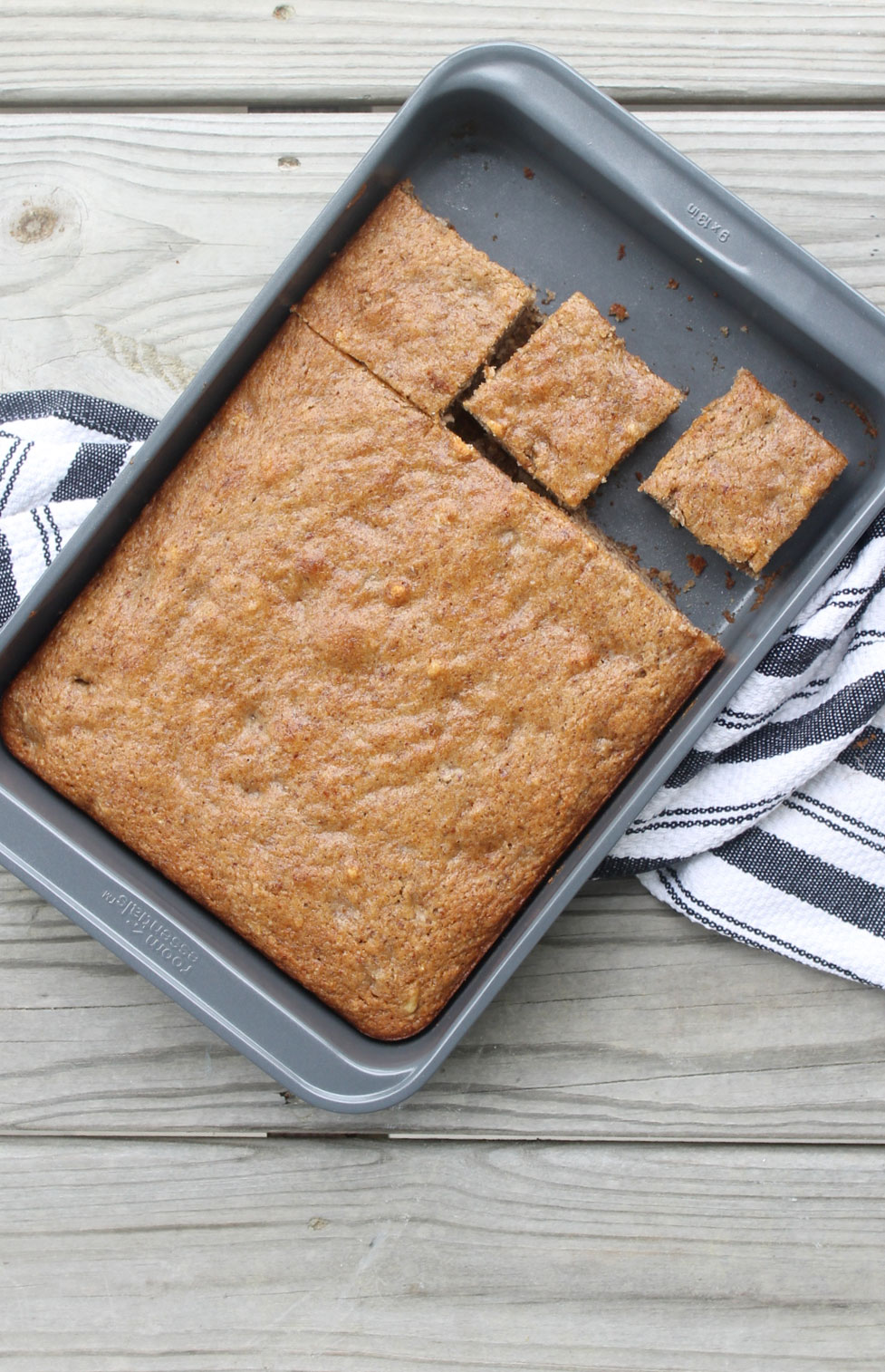 INGREDIENTS
2 cups all-purpose flour + 1 cup almond flour
1/2 cup to 1 cup white sugar (depending on how sweet you like your cake)
1/2 cup brown sugar
1 to 2 teaspoons ground cinnamon
2 teaspoons baking powder
1 teaspoon baking soda
1 teaspoon ground nutmeg
1 teaspoon salt
2 cups mashed ripe bananas (about 4 small bananas)
1 cup canola oil or coconut oil (melted)
1 cup coconut milk or almond milk (I used almond milk but either would work!)
DIRECTIONS
Preheat oven to 350 degrees F (175 degrees C). Grease a 9×13 in pan (or 12 muffin cups.)
Mix flours, white sugar, brown sugar, cinnamon, baking powder, baking soda, nutmeg, and salt together in a large bowl. Stir bananas, oil, and milk together in a separate bowl; mix banana mixture into flour mixture until just combined.
Fill cake tin or muffin cups with batter.
Bake in the preheated oven until a tooth pick inserted in the center of a muffin comes out clean, 30 to 35 minutes.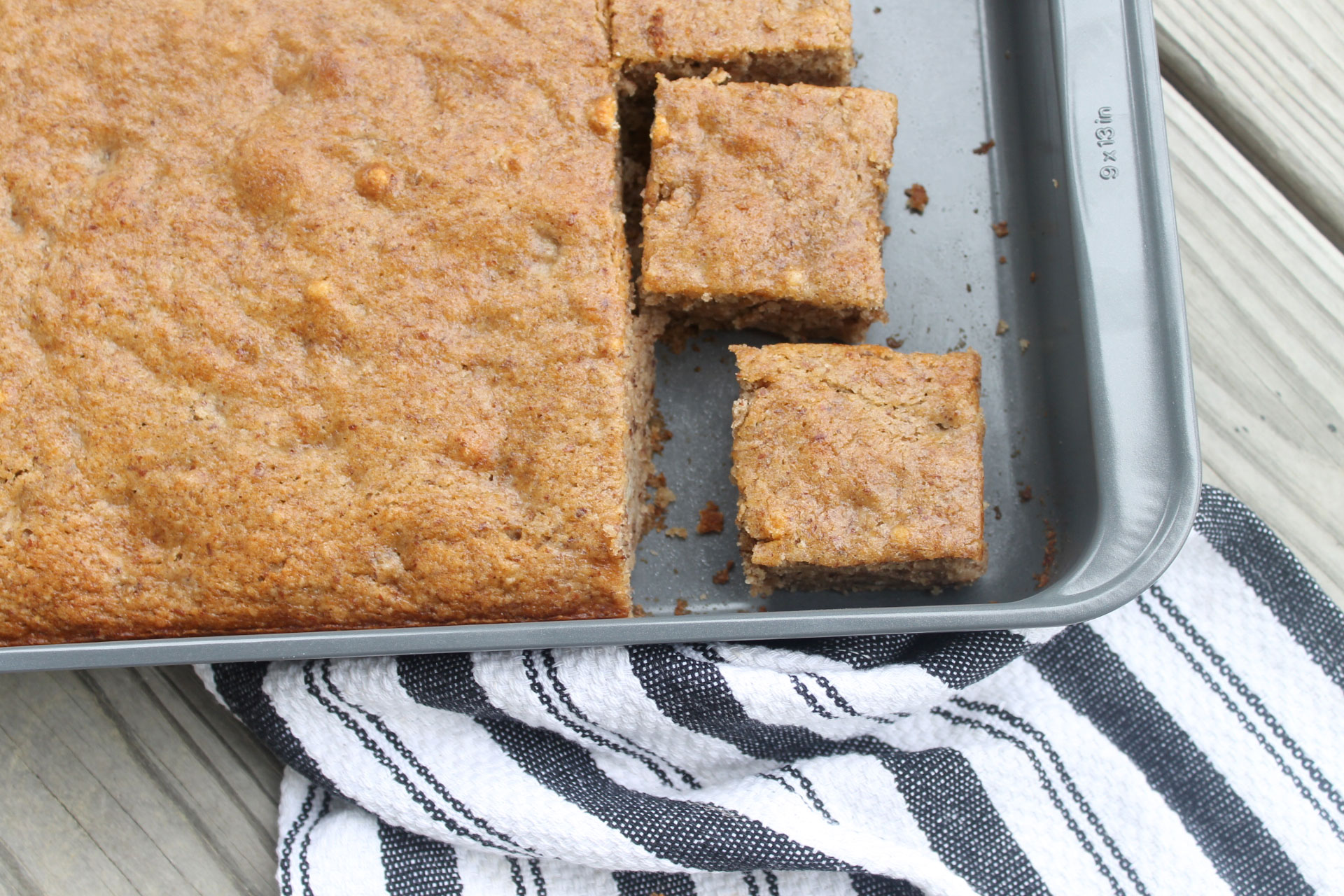 This recipe is really so adaptable. I was easily able to sub out one cup of flour for almond flour (and I may even go half regular flour, half almond flour next time), but I easily could have used whole wheat flour instead of the white flour as well. Melted coconut oil also works in place of the canola oil for a better-for-you result.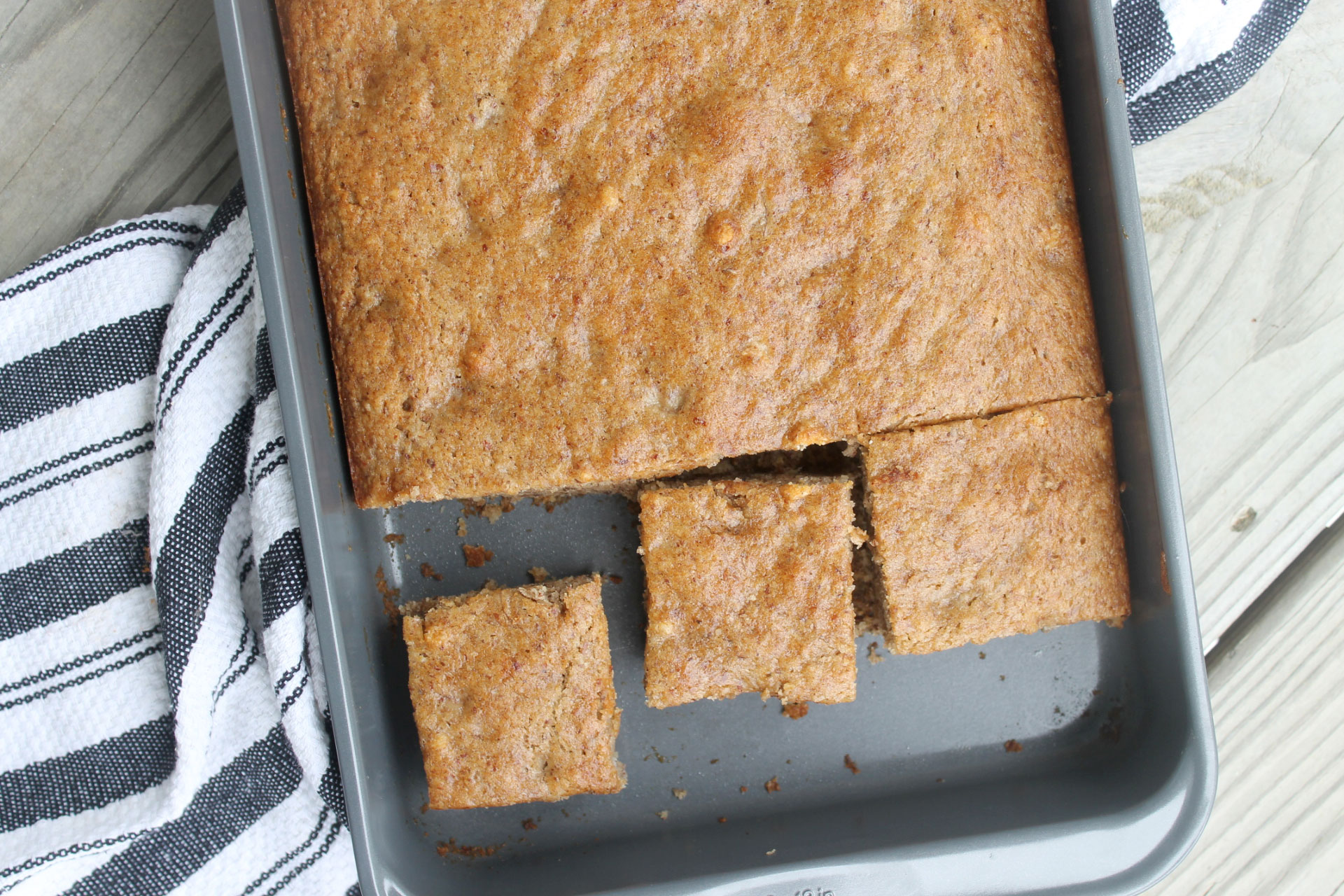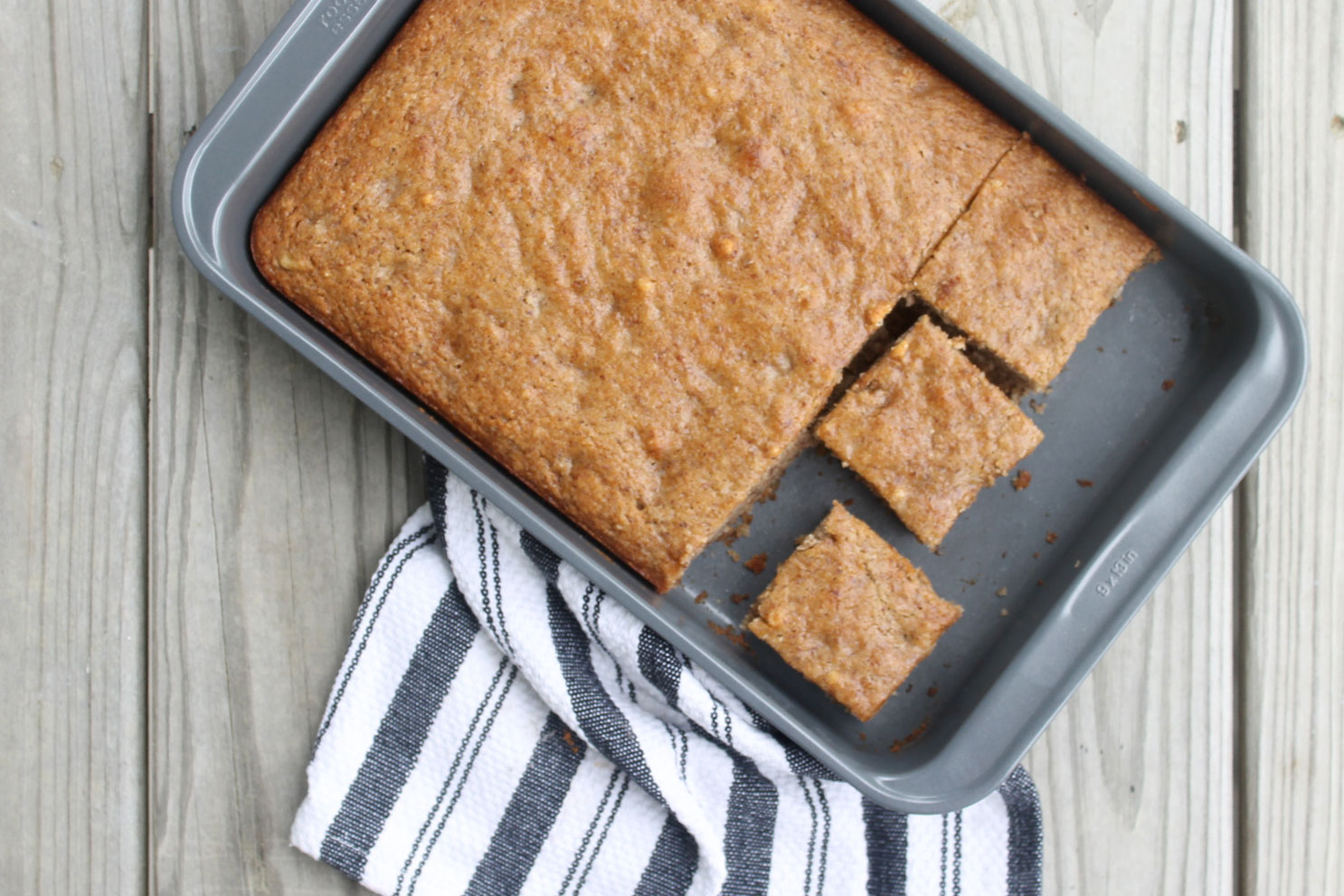 Recipe adapted via All Recipes