Remember those classic peanut butter chocolate squares from the school cafeteria and at bake sales? Probably because nostalgia is all the rage these days, these classic peanut butter chocolate squares have been making a comeback (mostly all over Facebook and Pinterest), and I've been determined to find a way to recreate this simple and delicious snack as a dairy-free option for my little girl. (She's allergic to milk protein, so we're always experimenting with vegan and dairy-free recipes.)
Because the recipe for these classic peanut butter chocolate squares is actually relatively simple (they're no-bake and can be thrown together in a matter of minutes!), with a few minor tweaks, we were able to have our very own dairy-free bars in a snap. And honestly, you'd never know the difference! Which, I might add, is not always the case with vegan and dairy-free versions of recipes.
These bars are SO good. You will fall in love with this throwback dessert all over again!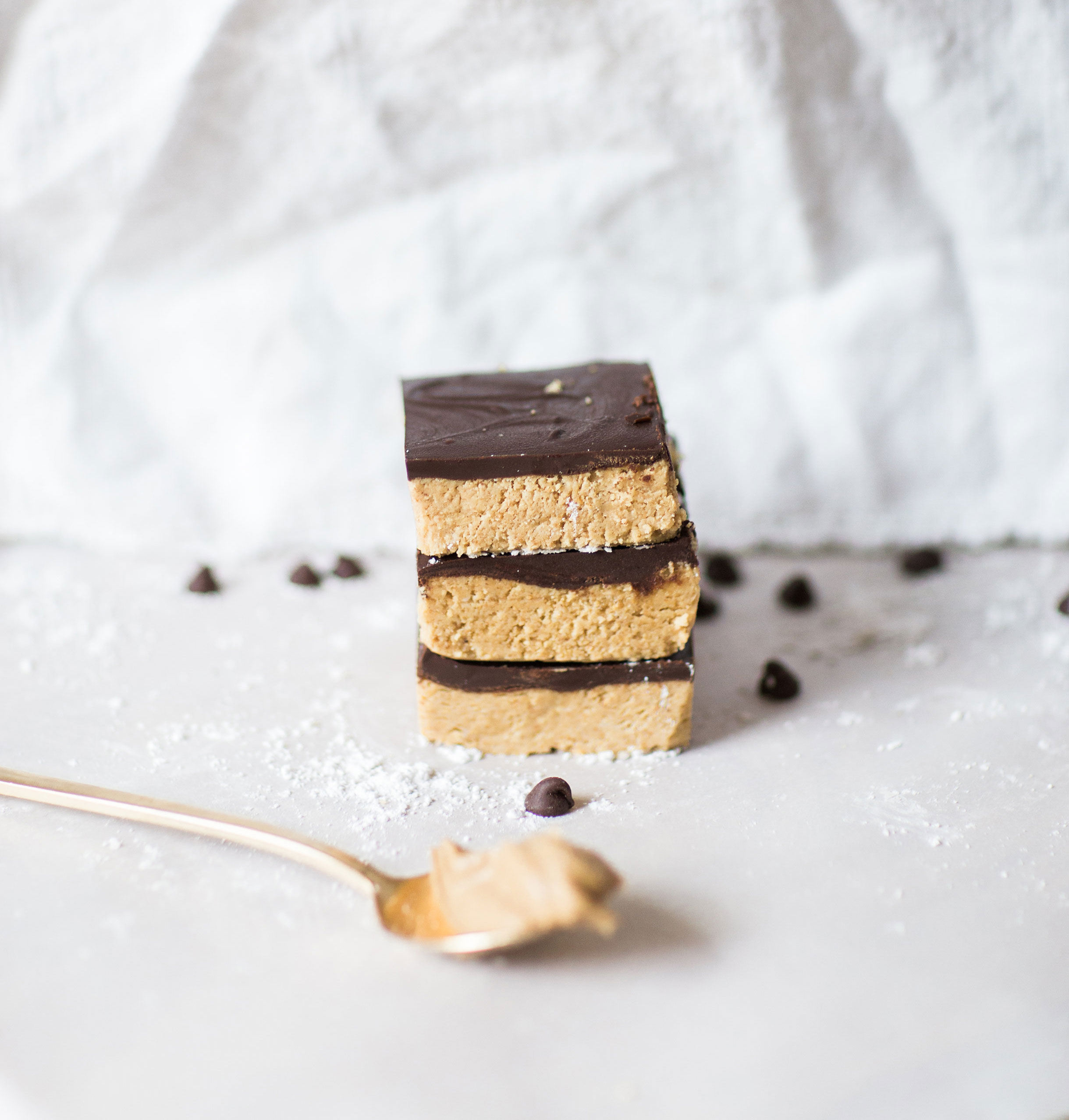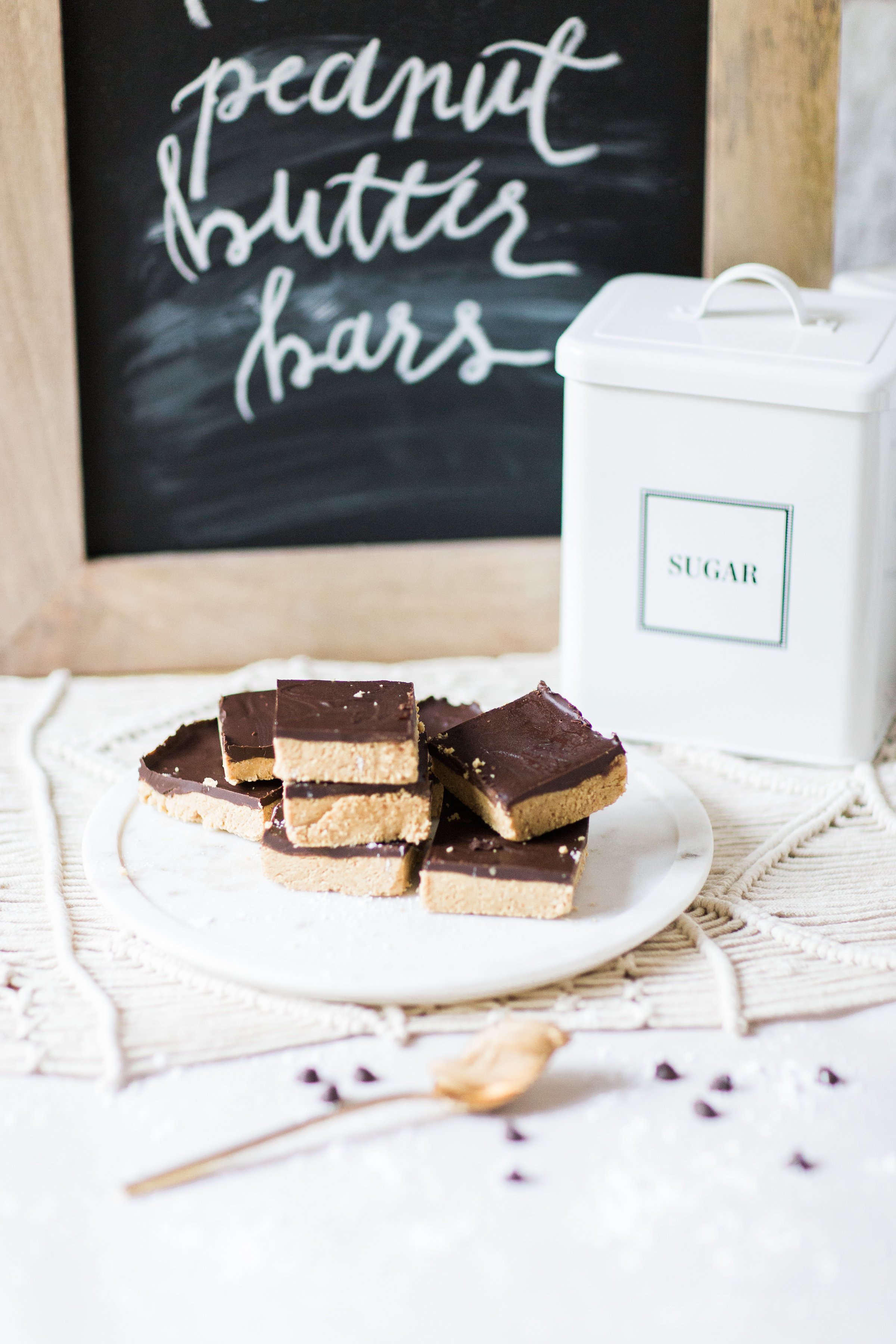 The peanut butter chocolate squares keep really well in the refrigerator and can be cut into squares or even smaller cubes to give to your kids as a treat.
This is a great dessert to throw together at the last minute when you have company or want something sweet to bring to a party or gathering. It's always a crowd-pleaser, and no one will ever know it's missing the dairy.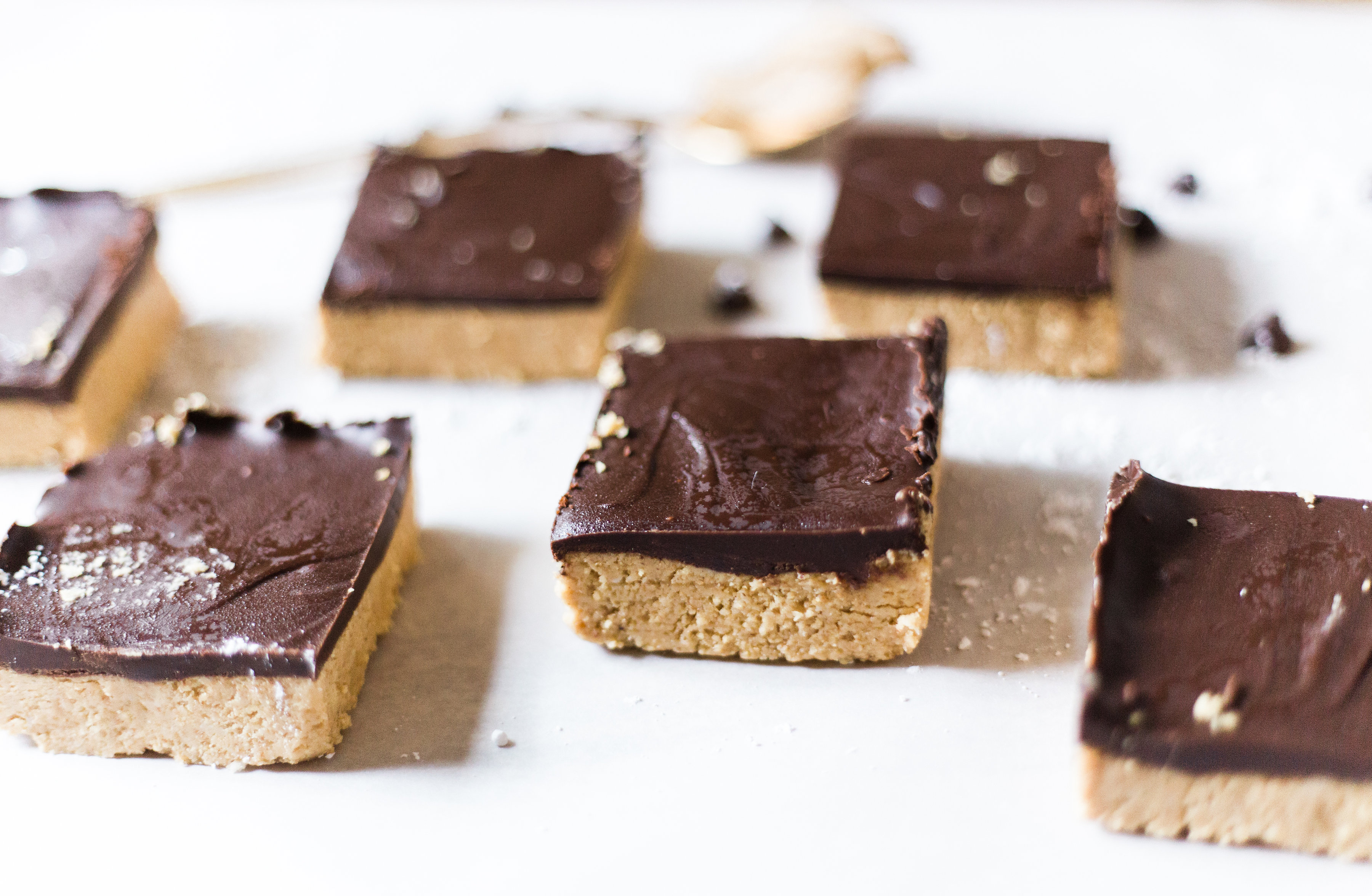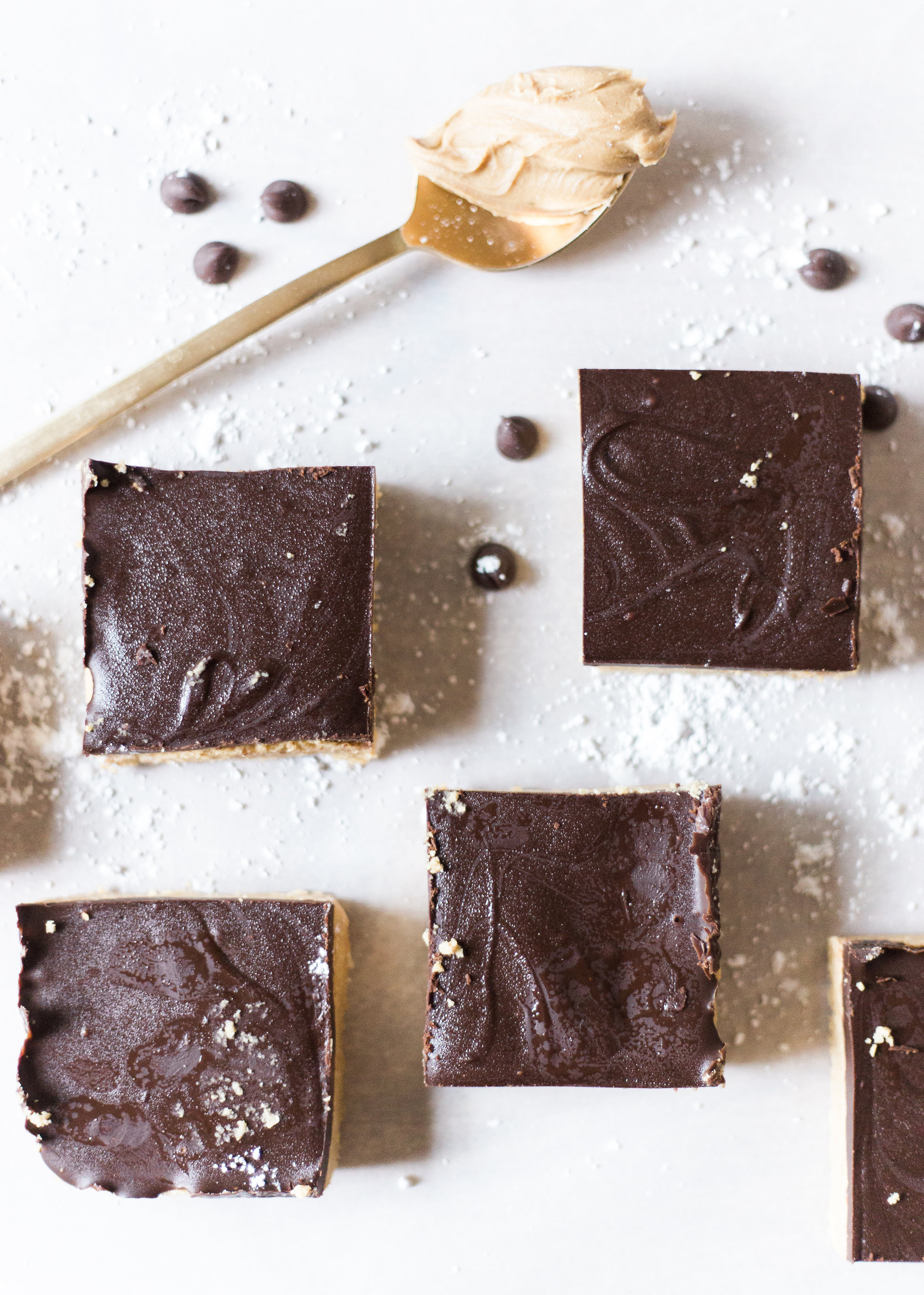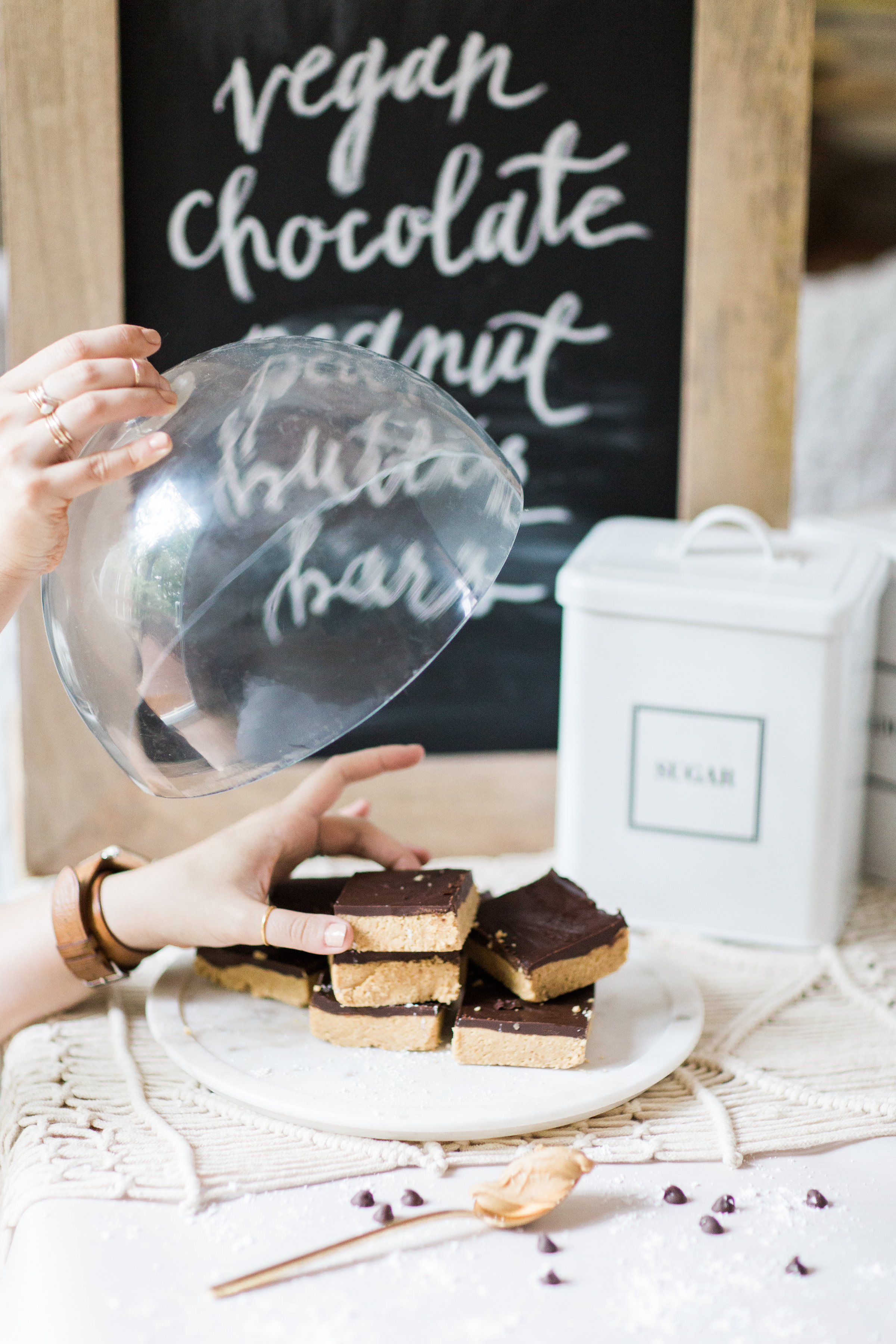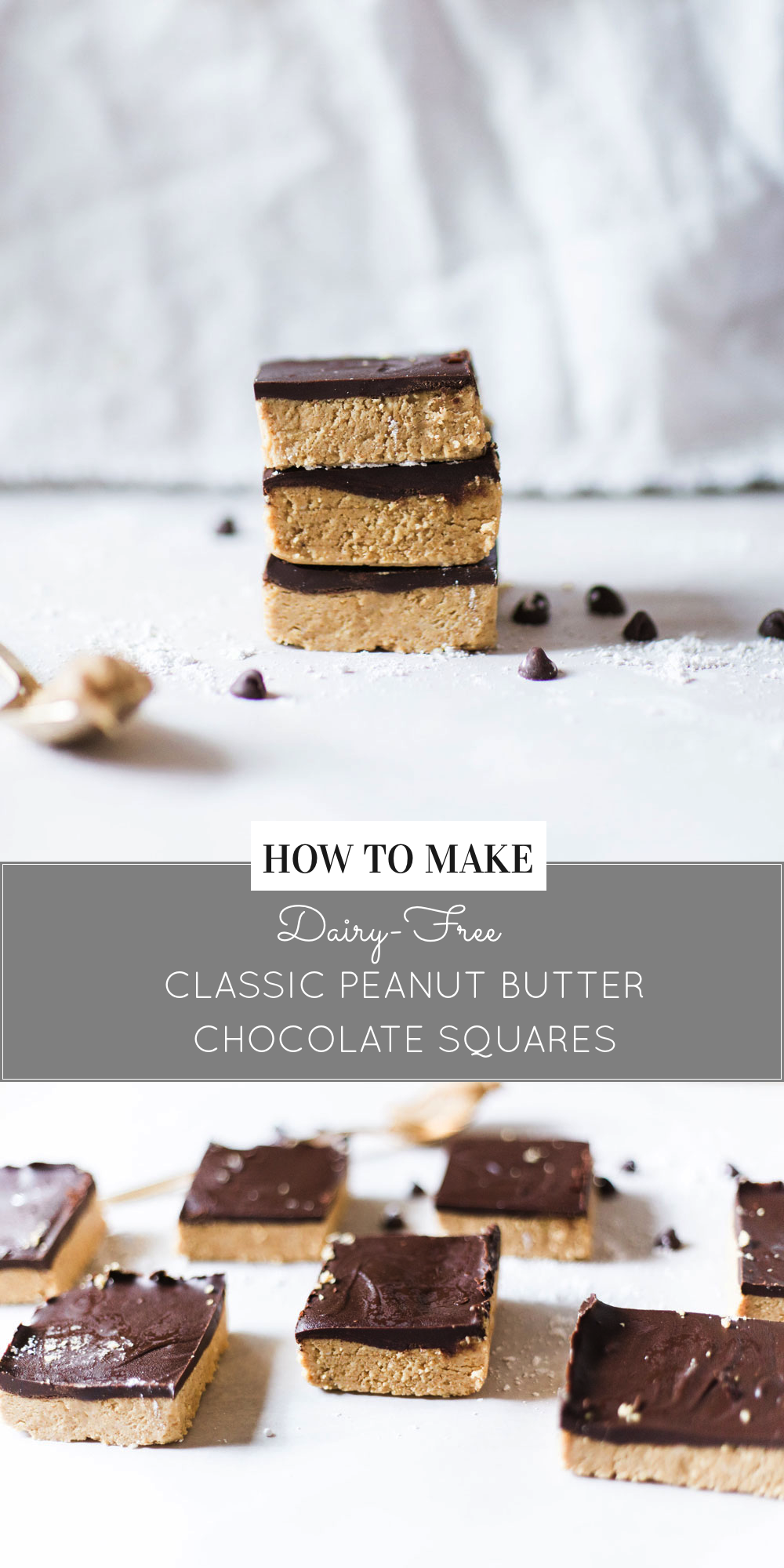 Dairy-Free Classic Peanut Butter Chocolate Squares
INGREDIENTS
1/2 cup vegan butter* (We use Earth Balance Vegan Buttery Sticks.)
2 cups powdered sugar
1 1/2 cups graham cracker crumbs (about 12 graham crackers)
1 cup peanut butter
12 ounces Dairy-Free Chocolate Chips*
DIRECTIONS
Cut butter into pieces and place in a large microwave-safe bowl. Microwave for about 1 minute or until butter is melted.
Stir in powdered sugar, graham cracker crumbs, and peanut butter. Stir well until all of the ingredients are incorporated.
Line a 9 x 13 inch dish with parchment paper (or foil). You can use a smaller baking dish if you want thicker squares, i.e., more peanut butter per bite. Drape the parchment paper over the sides of the dish so that you can easily remove it once the bars set.
Press the peanut butter mixture into the bottom of the dish.
Melt the semi-sweet chocolate according to package directions. Once melted, spread the chocolate over the peanut butter mixture.
While the chocolate is still warm, but not runny, cut the bars. Allow to set for at least an hour. Like most no-bake desserts, these are best stored in the refrigerator.
Recipe adapted via Center Cut Cook
*While we use vegan butter as a substitute in this recipe, obviously you can use regular butter if you don't need these to be vegan or dairy-free.
*We use Enjoy Life chocolate chunks and chips; they're gluten-free, dairy-free, nut-free, and soy-free, and totally delicious. They also bake incredibly well. Even Target carries them! Obviously, you can use regular semi-sweet chocolate here instead if you don't need to keep the recipe vegan or dairy-free.
NOTE: While most peanut butter is vegan, not all peanut butter is. Be sure to check the label if you want to be sure your bars are 100% vegan. (For instance, there are Omega 3s, which are not always vegan, in some JIF peanut butters.)
Same goes for graham crackers: both Nabisco Grahams Original and Keebler Grahams Original are vegan.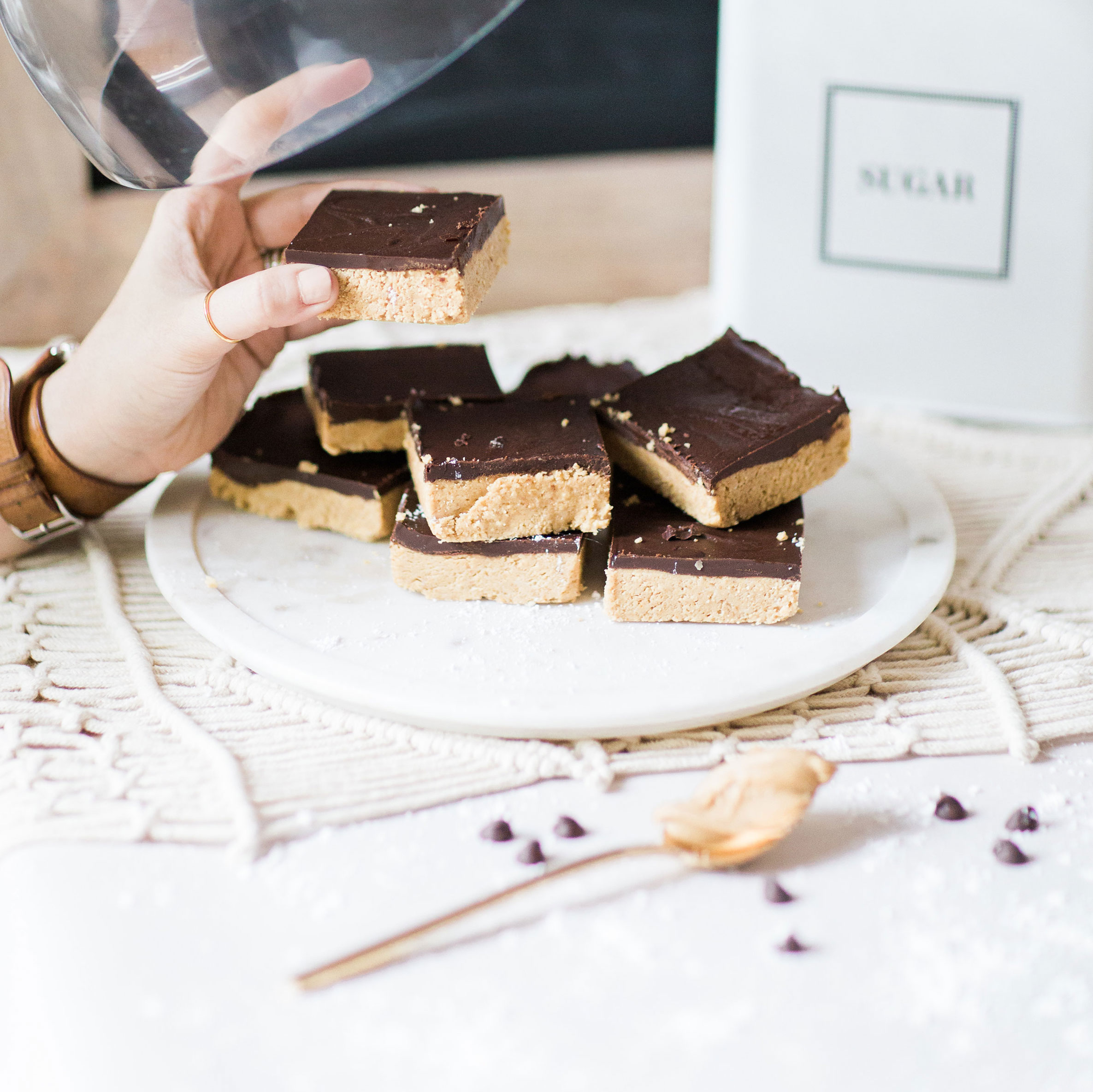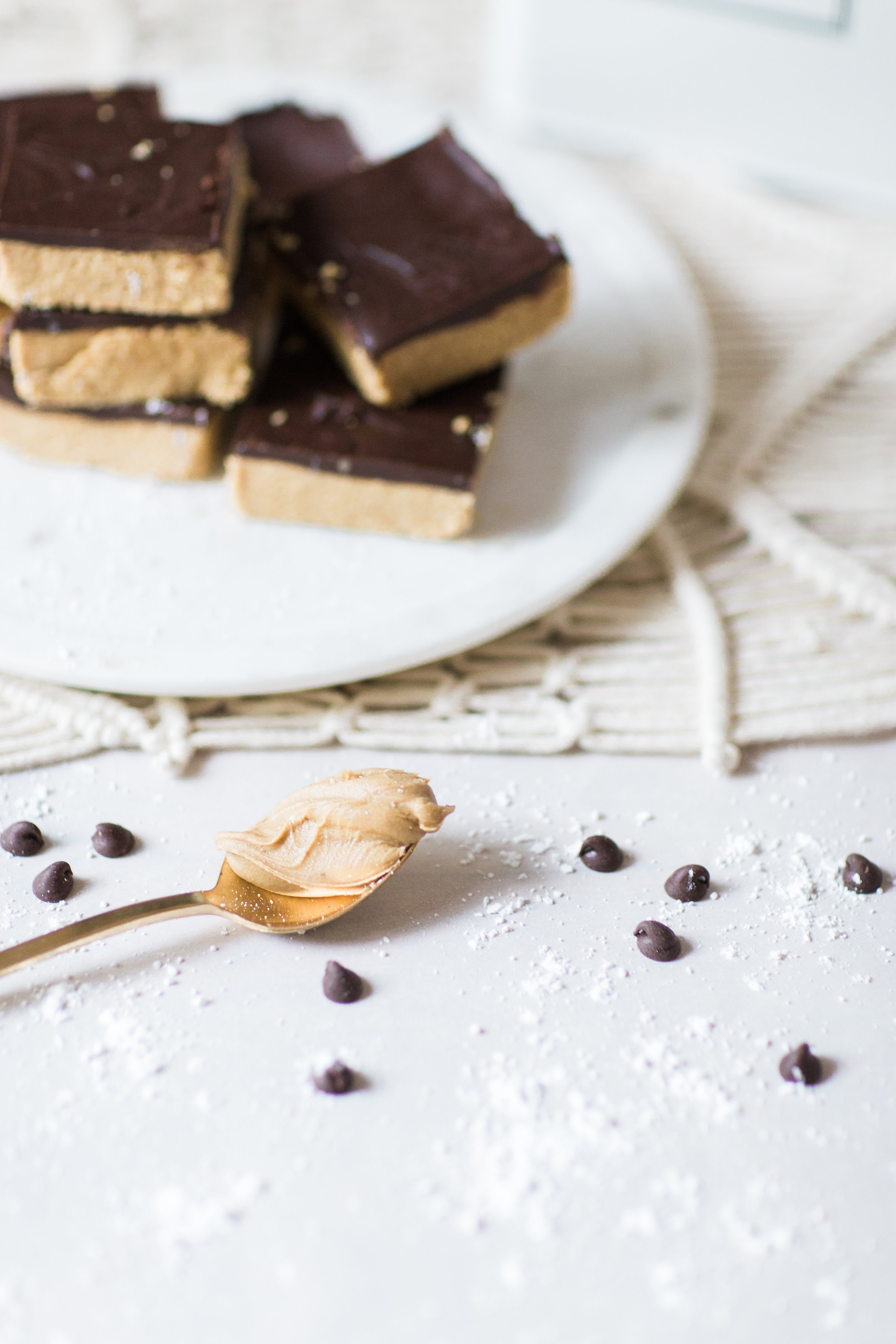 I mean, who doesn't love peanut butter everything? And chocolate and peanut butter were practically made for each other.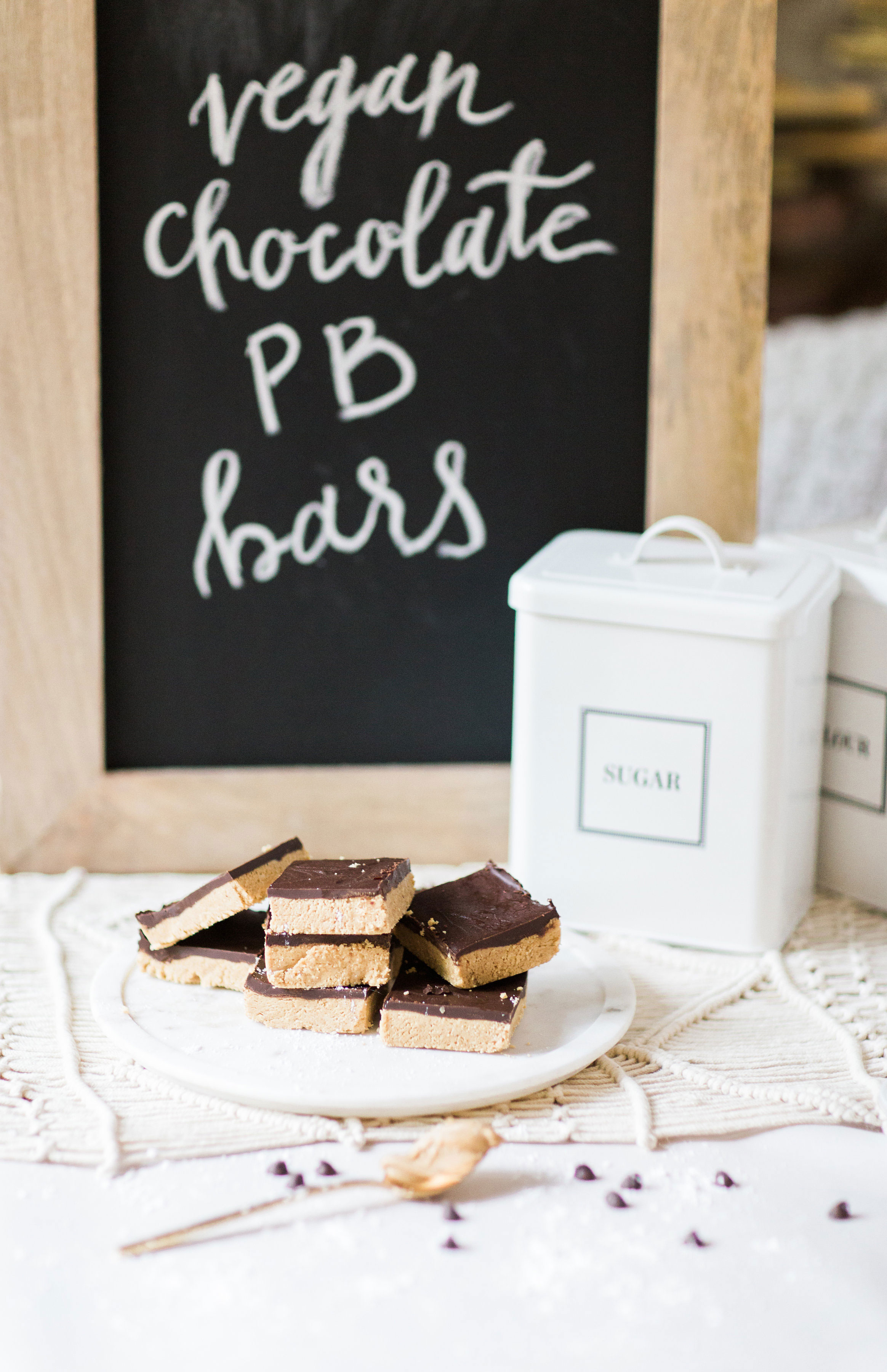 If you find yourself throwing together a batch of these classic peanut butter chocolate squares, be sure to tag me on social media (@glitterinclexi) so I can live vicariously through all of your fun snacking!
Photos by Annie Watts Photography