I received the UPPAbaby G-LINK 2 in exchange for my honest review. We've had this stroller for years and I'm excited to share our thoughts. This post also contains affiliate links, which means that if you click on one of the product links, I'll receive a small commission. Additionally, as an Amazon Associate I earn from qualifying purchases. Thank you so much for clicking through and helping to support this little blog business of mine! Read more about our site, privacy, and disclosure policies here.
Looking for a lightweight double stroller for two little ones? Sharing a review of our trusted UPPAbaby G-LINK 2 and why it's the perfect double stroller for travel with two kids.
Digging through the archives the other day, I realized I never shared our full review on the UPPAbaby G-LINK 2 double stroller. I get all sorts of questions via email and DM's over on Instagram asking for stroller advice – especially in regards to travel strollers and double strollers for a growing family – and the UPPAbaby G-LINK 2 has been our travel BFF for years now.
I actually snapped these photos when the girls were 5 years old and nearly 2 years old. (Talk about the sweetest blast from the past! 😭)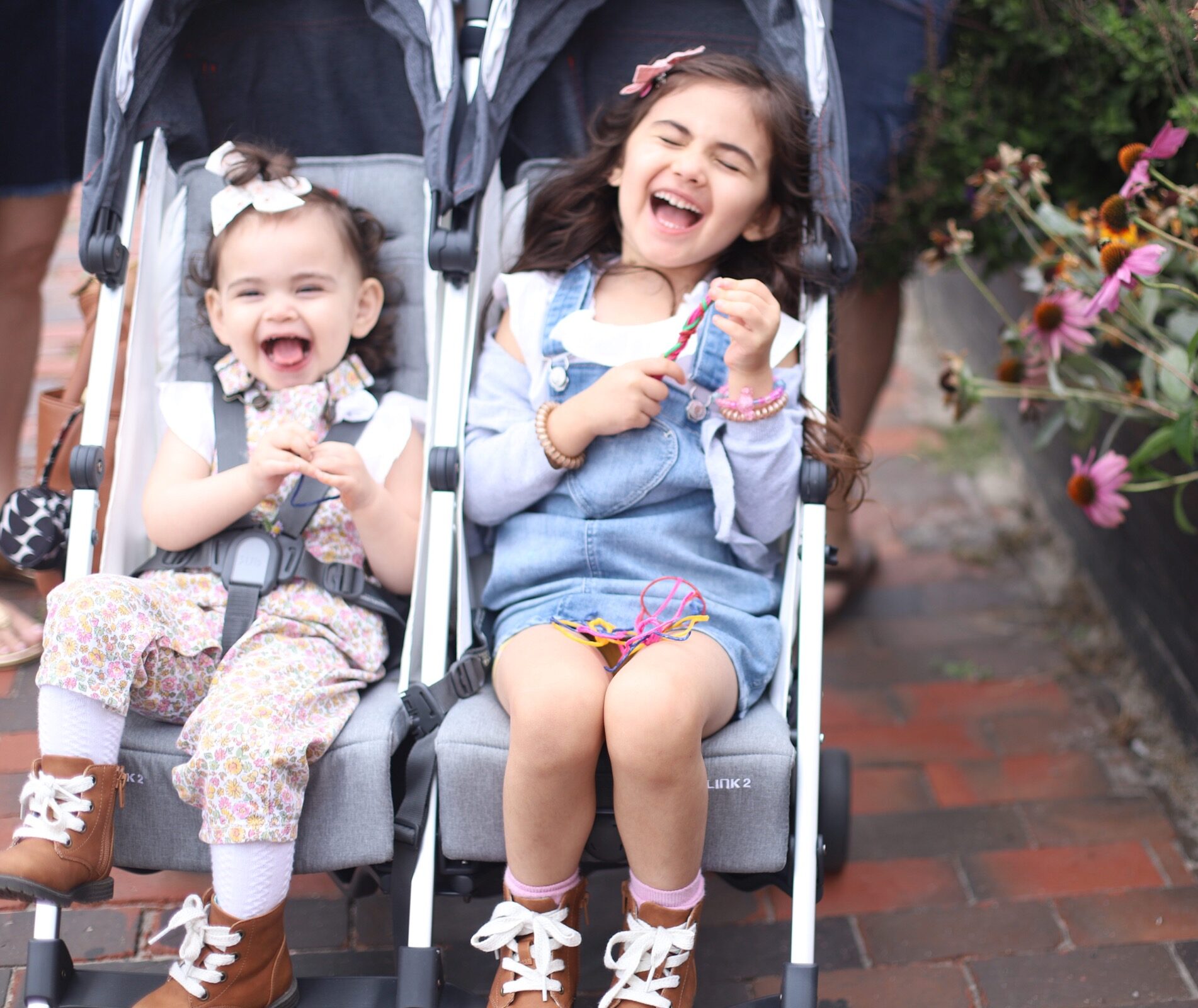 My baaaaabies! 🥰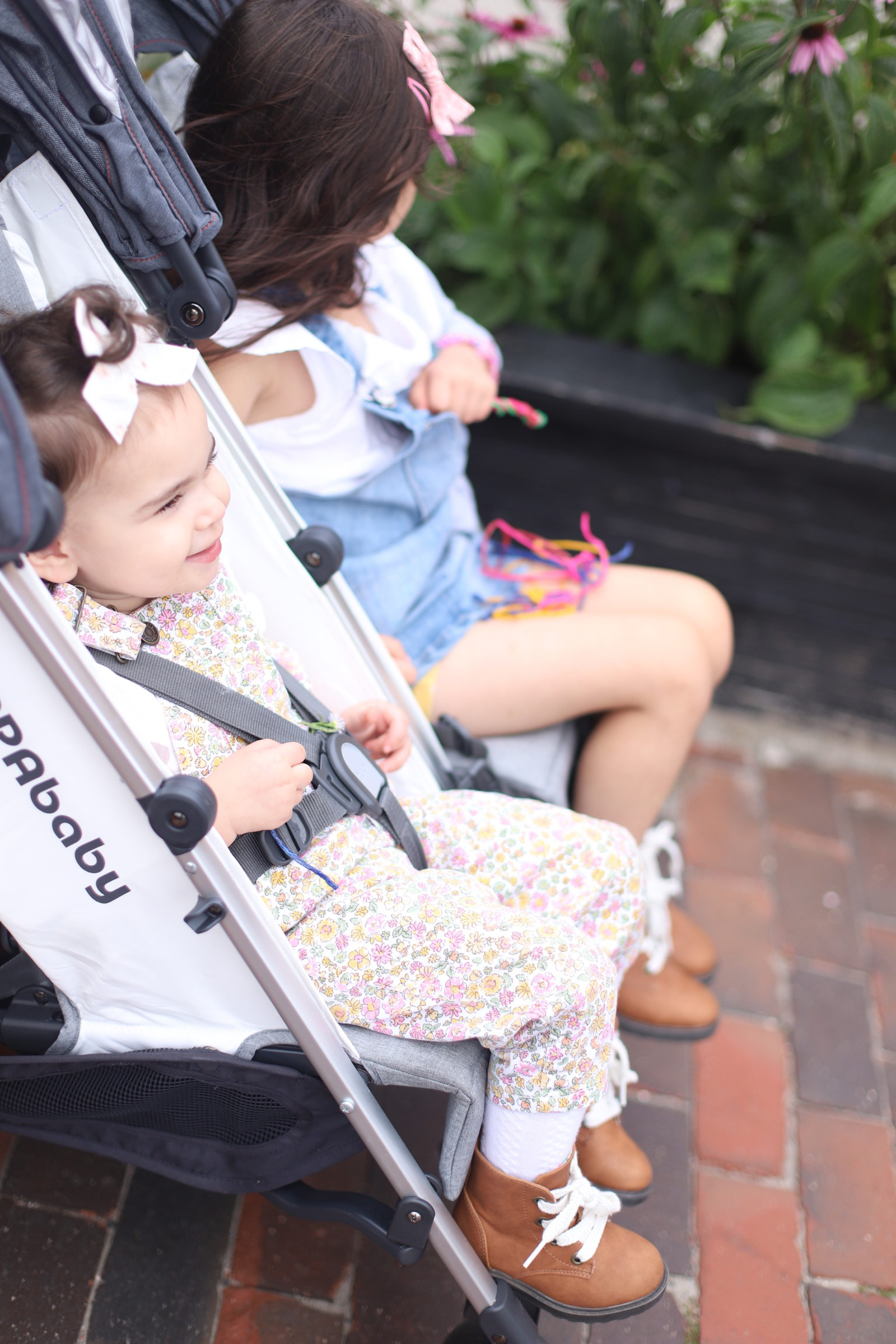 Now let's talk about our very awesome travel stroller …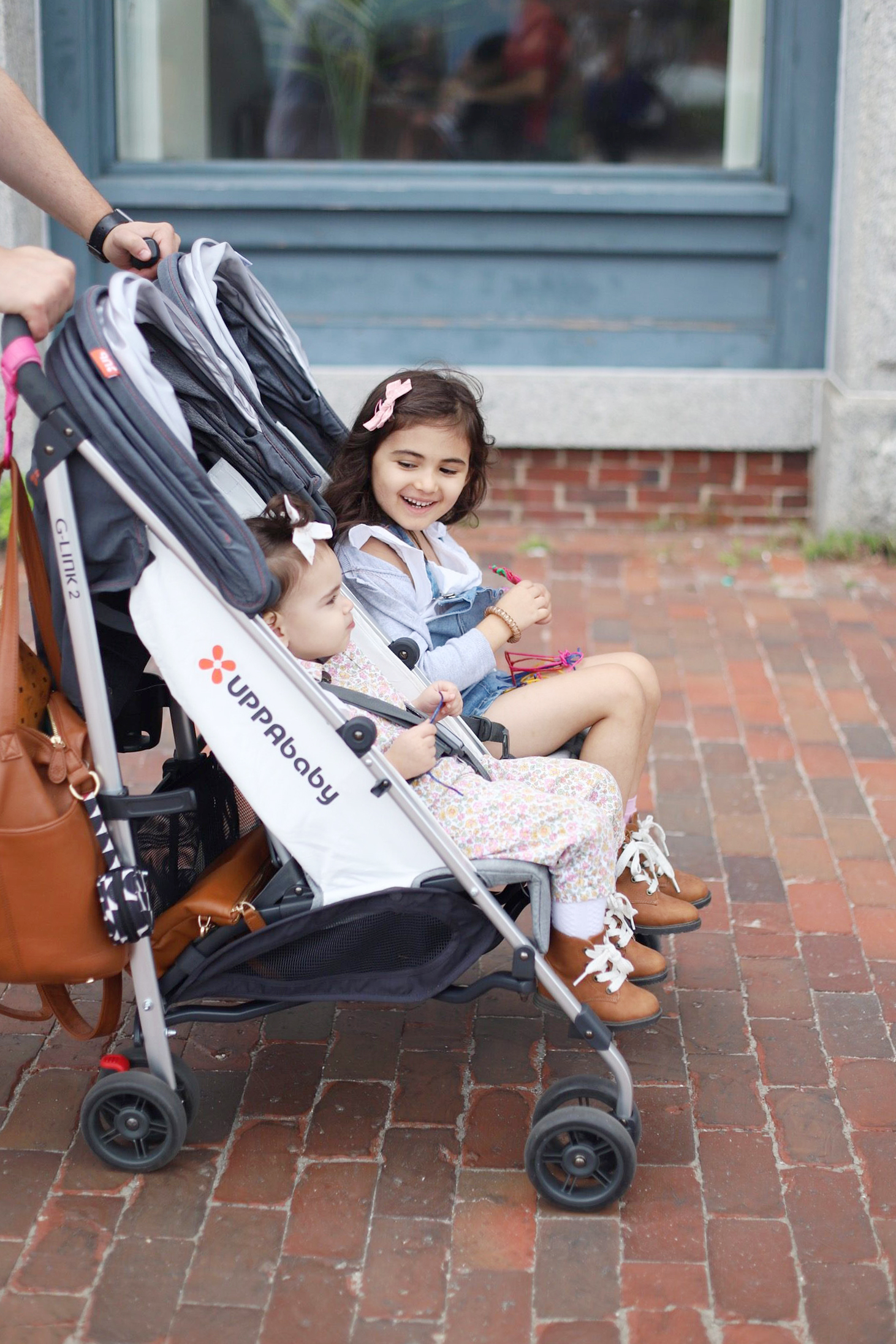 Our Review of the All New UPPAbaby G-LINK 2 Double Stroller
We've been using and loving our UPPAbaby G-LINK 2 double stroller for a couple of years now and I am obsessed. We were on the hunt for the ideal travel stroller for both girls for what felt like ages, so when we had the opportunity to check out the UPPAbaby G-LINK 2, I was thrilled.
Basically, the The UPPAbaby G-Link 2 is a high-end double umbrella stroller, perfect for two.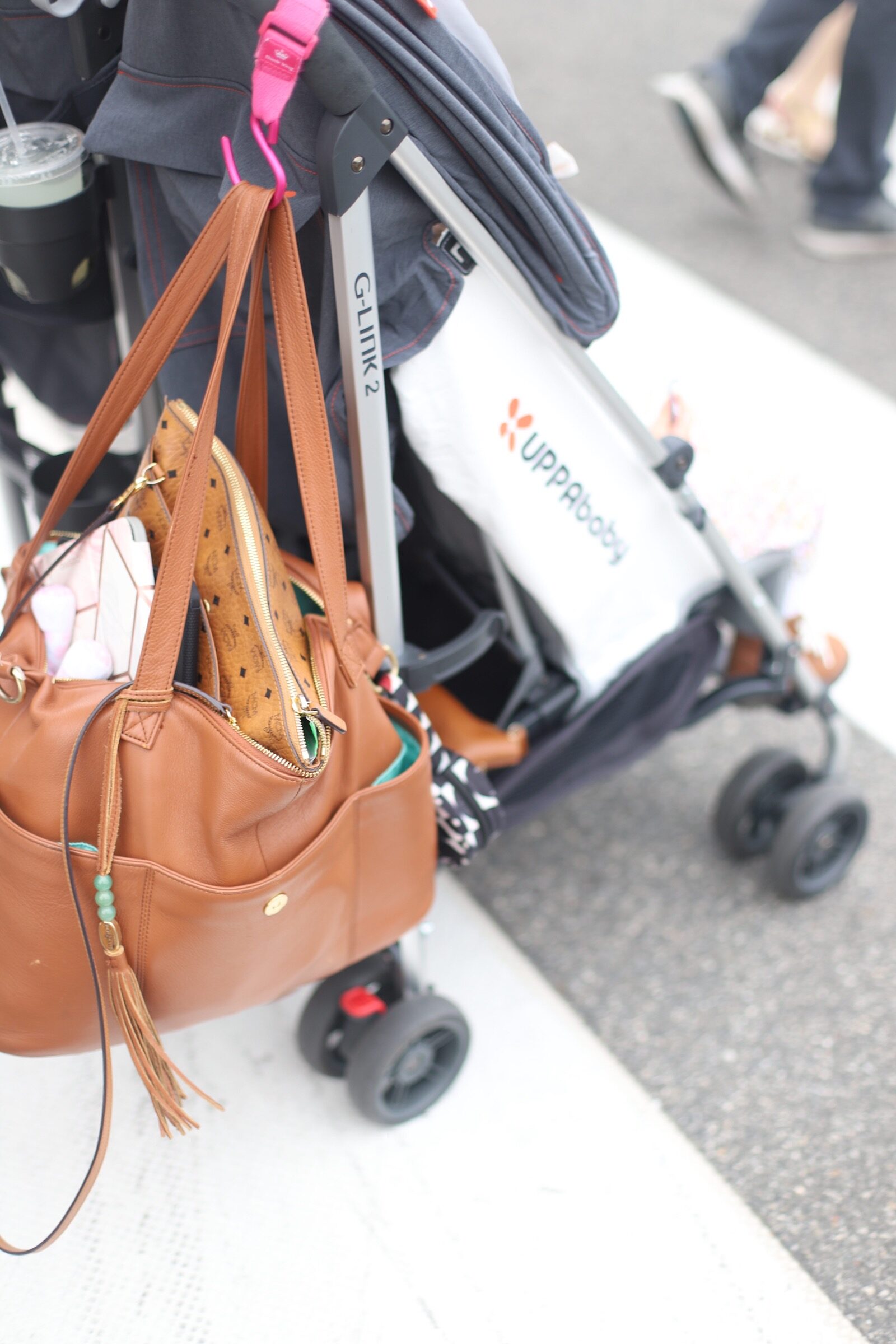 Our oldest kiddo, Scarlett, 5, likes to walk most places, but we've found over the years, with all of our travels, that it really helps to have a lightweight double stroller, especially for the airport (it gives me so much more peace of mind to have both kids strapped in and safe while we walk through busy airports, especially during peak holiday travel), and on longer walks around big cities, theme parks (i.e., Disney, etc.)
For reference, Scarlett weighs around 33 pounds and us just over 36 inches, so she is on the smaller side.
Anyone else's 5 year old decide halfway through a long walk that they're "too tired to walk"?
Admittedly, my husband and I are big fans of walking for hours on end exploring cities, and because we travel to places like New York City, Chicago, Portland, etc., having that double stroller for both of our kids is essential.
A few of our favorite features of the UPPAbaby G-LINK 2:
lightweight (including canopy, wheels, and basket: 22.3 lbs); still feels sturdy
Suitable from 3 months to 55 lbs/seat
super easy fold and unfold (and convenient carry handle)
independent reclining seats
independent, adjustable sunshades (and the sunshades are UPPAbaby's signature – and awesome – extra-large, multi-paneled canopies with pop out UPF 50+ sunshades)
narrow design; a.k.a., it fits through all doorways, through aisles in tighter shops, etc.

includes

a removable cup holder (!!!) and can hold up to two cup holders
double storage pockets on the back of the canopies and a roomy basket
attractive – I know that may sound silly, but it really is just a pretty stroller
Cons:
the 4-wheel smaller design makes it so that the G-LINK 2 isn't amazing on serious bumps, cracks in the cobblestone, off-roading, etc. and doesn't have that super smooth turning radius of say, a VISTA (but admittedly, I may just be spoiled by our VISTA!)
the basket below is a bit hard to get things in and out of but it does have a surprisingly decent amount of room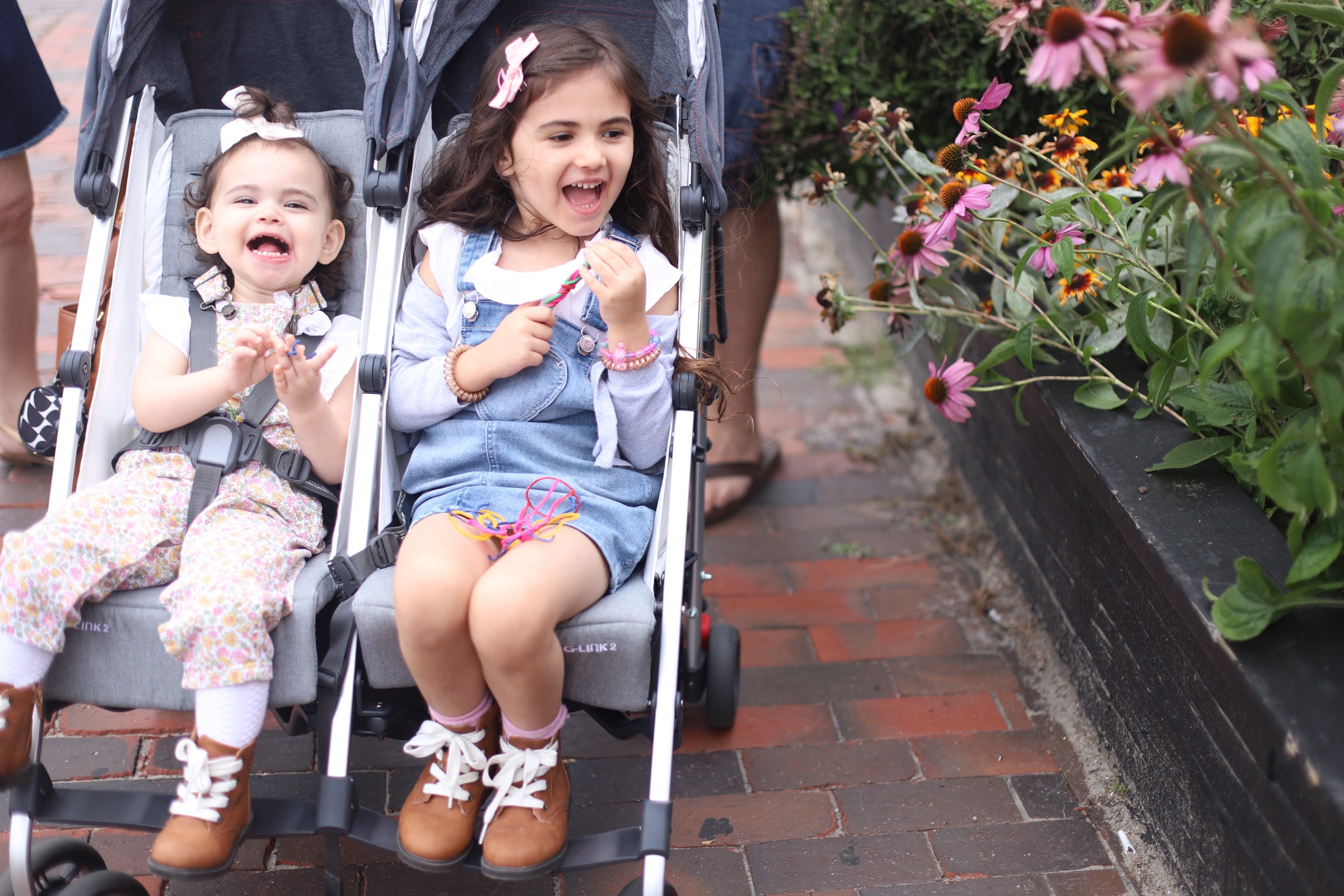 Why the UPPAbaby G-LINK 2 is a Great Travel Stroller
The G-LINK 2 really is the perfect travel stroller. It's so easy to open and close, is super lightweight, yet still feels solid, fits both our 5 year old and almost 2 year old comfortably, and has the best sunshades and recline for when our littlest one needs a nap on the go. While the wheels aren't necessarily intended for tougher terrain, our goal with any great travel stroller is ease of use and portability and the G-LINK 2 completely nails those things.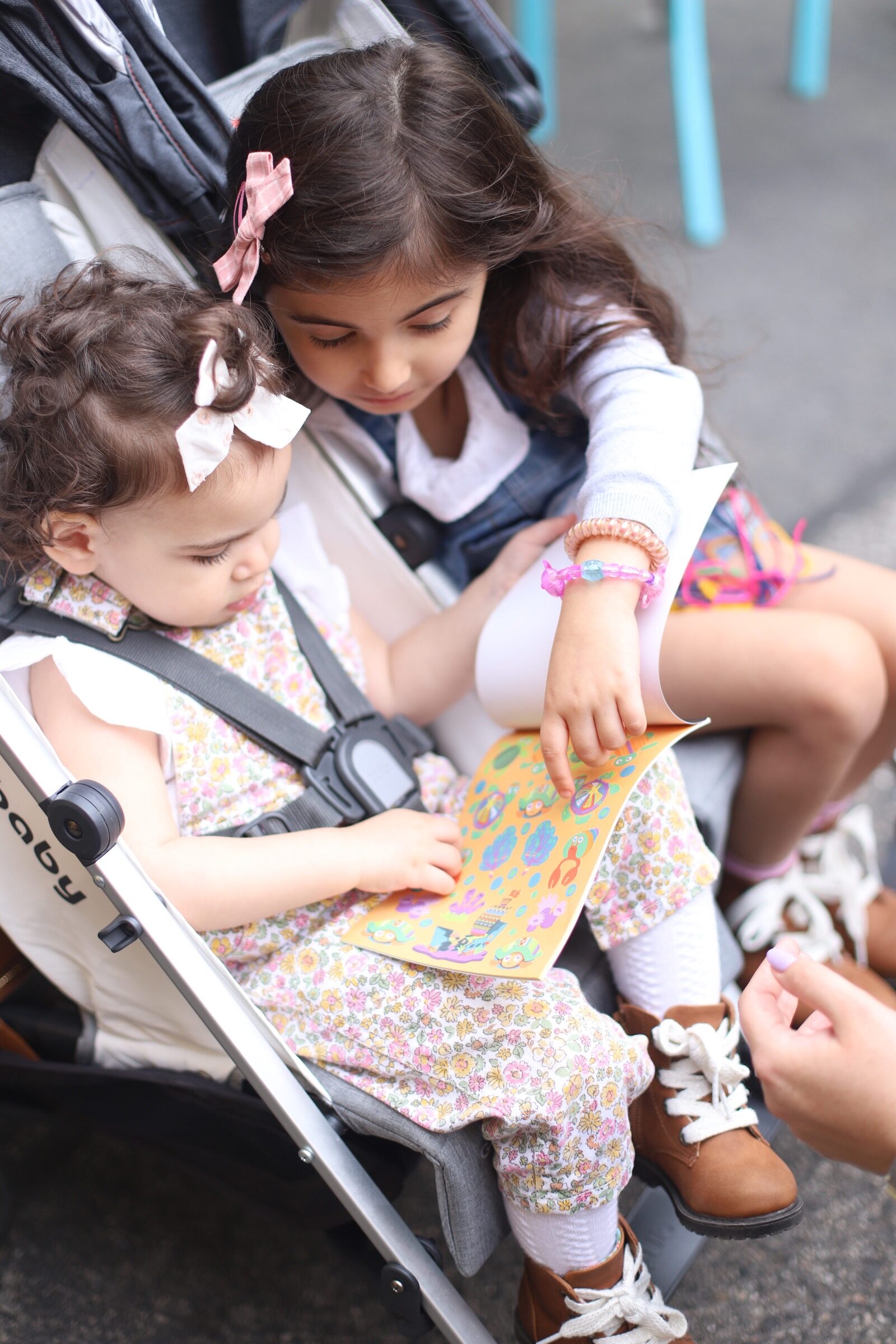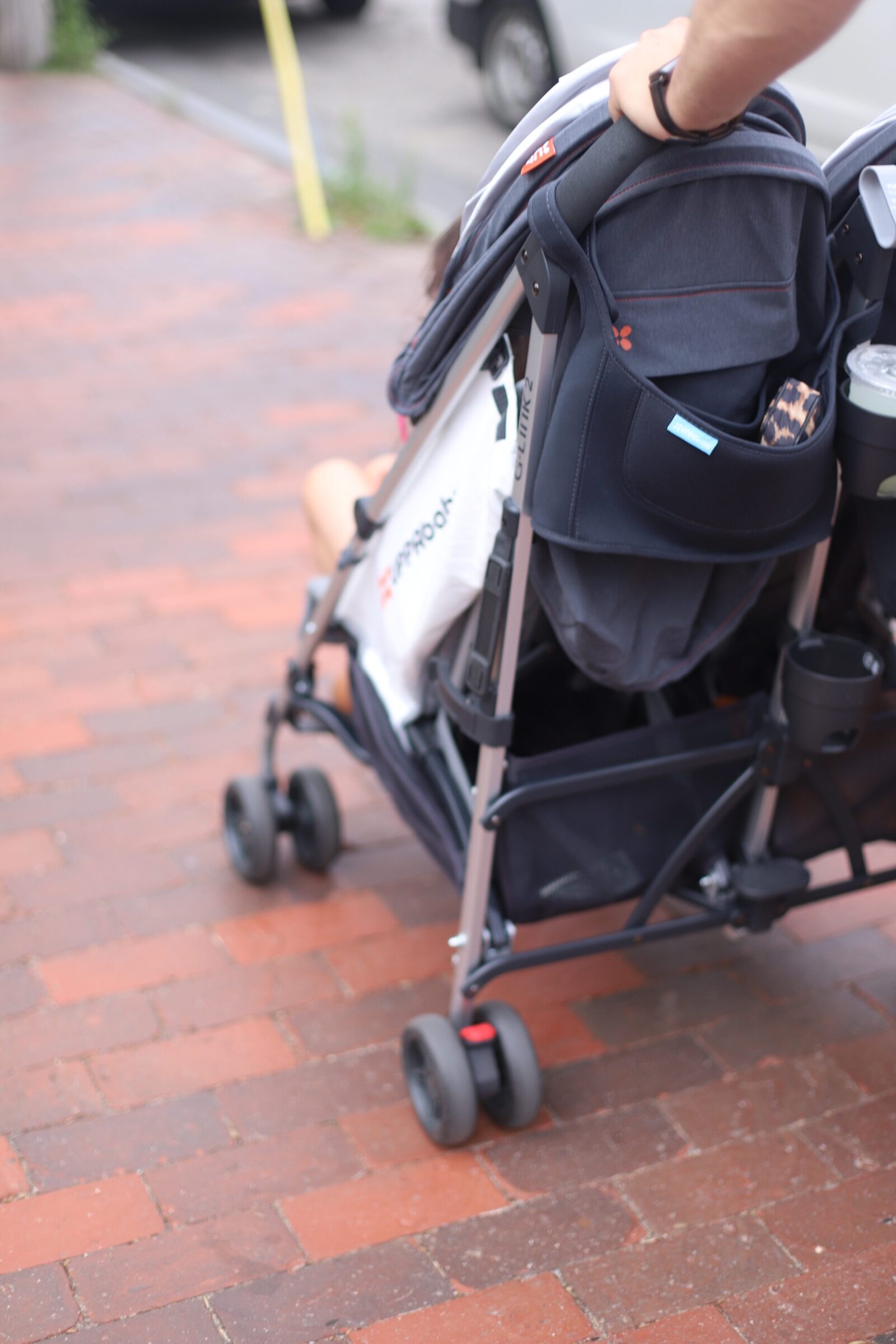 UPPAbaby G-LINK 2 Accessories
In terms of accessories, we love using the Cup Holder (and have an extra) and the Carry-All Parent Organizer. The more hands-free I can be when pushing our kids in their stroller, the better!
If you plan to fly with your G-LINK 2, the UPPAbaby G-LINK Stroller Travel Bag is awesome. It will protect your stroller and is easy to check.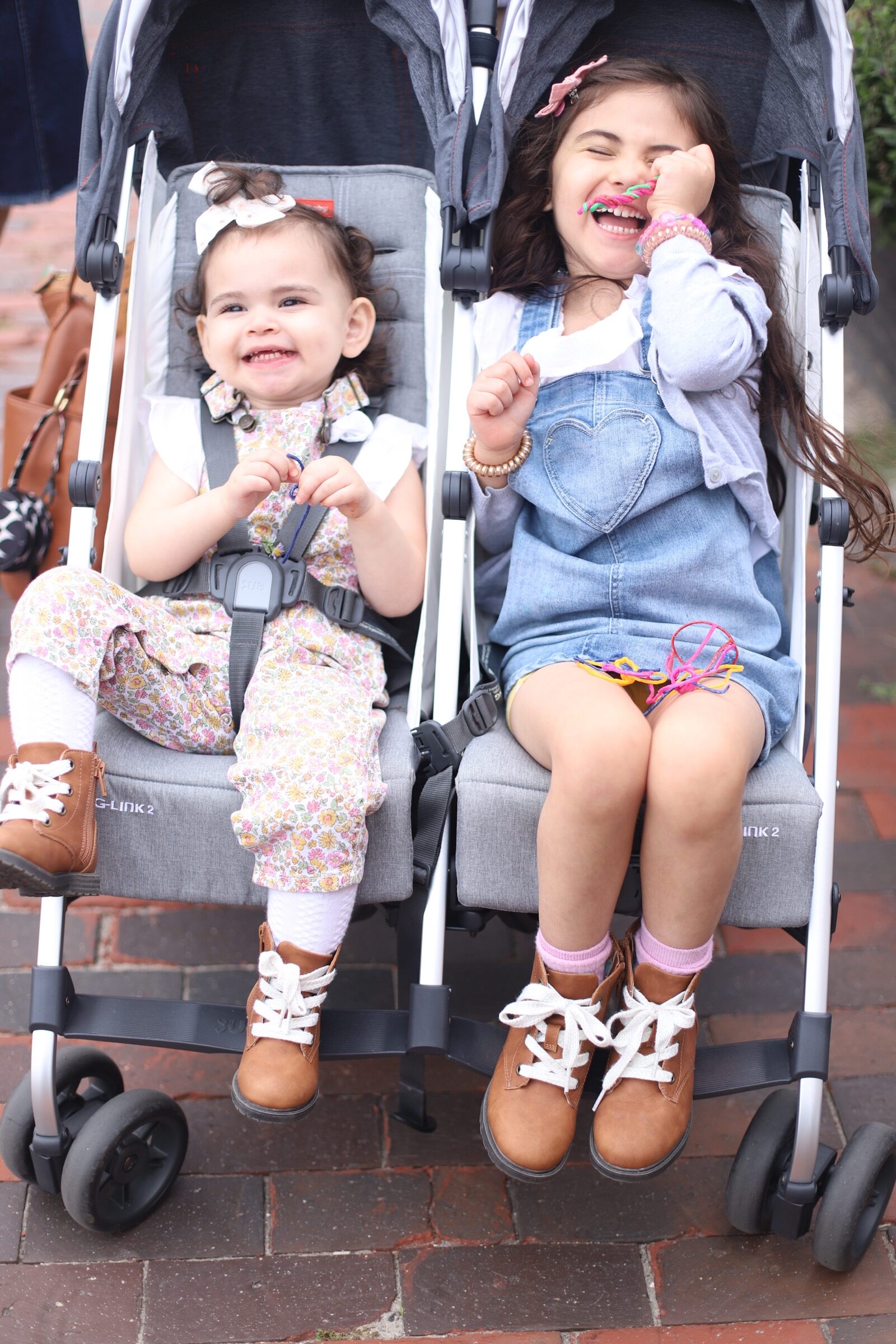 MOM HACK: Whenever we travel, or I know we'll be walking for a bit or waiting in a restaurant or doctor's appointment for a while, I bring a pack of WikkiStix. The kids absolutely love them and provide plenty of entertainment.
(We've traveled with our kids a ton, and this is a HUGE list of the very best toys, games, and activities to bring on a plane, road trip, train ride, etc. for your babies, toddlers, and kids.)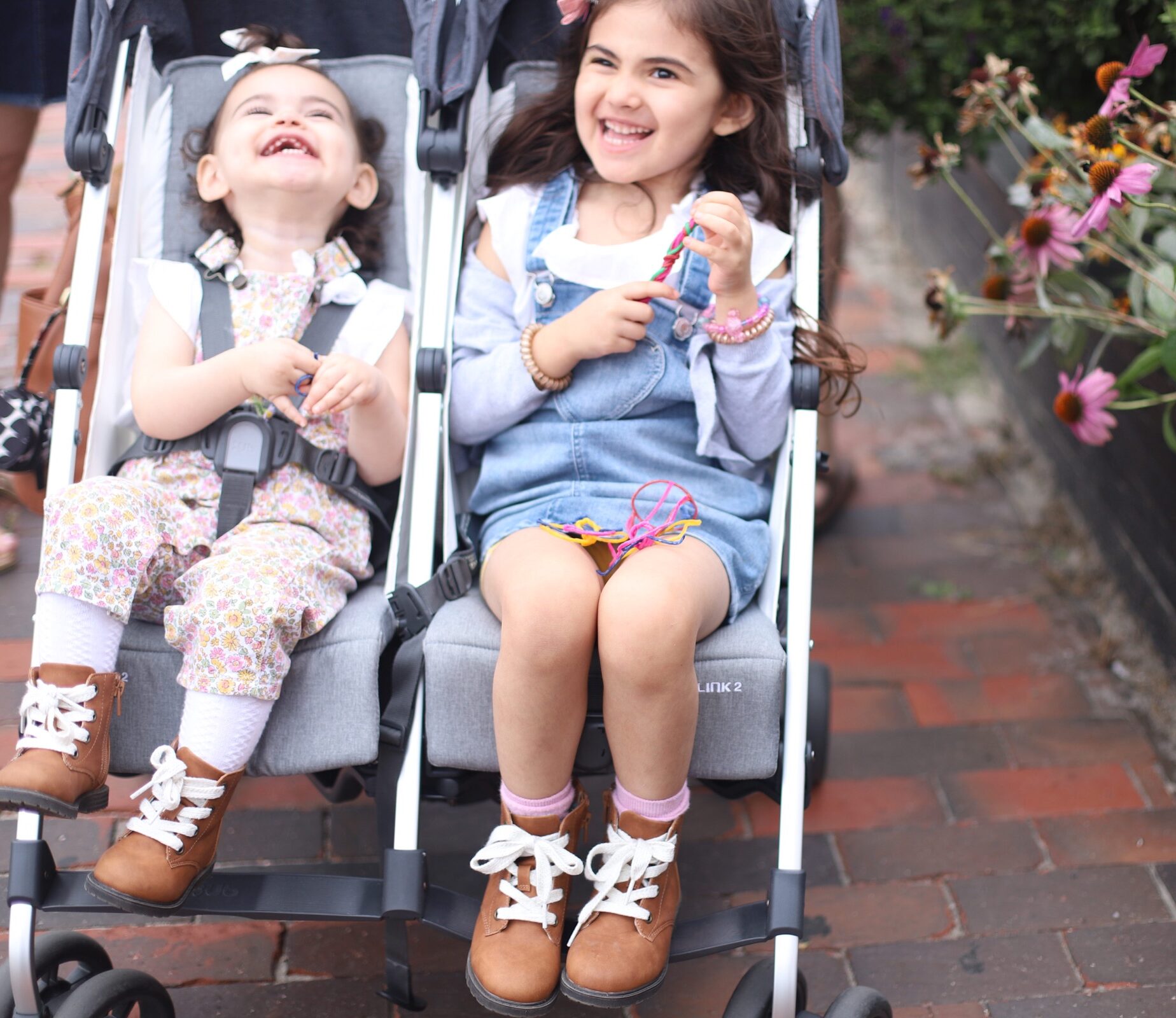 I hope you found this review of the UPPAbaby G-LINK 2 Double Stroller helpful! Do you have a travel stroller you love? Any double strollers that have worked well for your family when traveling?
IF YOU LOVED THIS BABY GEAR POST, YOU CAN SEE MORE OF OUR LIFE WITH TWO LITTLE ONES HERE; PLUS SOME OF OUR MOST POPULAR BABY POSTS, INCLUDING: 
How We Taught Our Baby to Sleep Through the Night
Must-Have Baby Items for the First Year: What You Really Need on Your Baby Registry
Our Favorite Board Books for the Baby and Toddler Years
How to Make a New Mom Survival Gift Basket
SHOP THE UPPABABY G-LINK 2 DOUBLE STROLLER REVIEW POST | CLICK LEFT & RIGHT ARROWS TO EXPLORE