This post contains affiliate links, which means that if you click on one of the product links, I'll receive a small commission. Additionally, as an Amazon Associate I earn from qualifying purchases. Thank you so much for clicking through and helping to support this little blog business of mine! Read more about our site, privacy, and disclosure policies here.
Looking to bake up a batch of delicious cookies but short on time? We've got you covered with more than 40 of the best easy cookie bars to make for the holidays and beyond! These bar cookie recipes are sure to become fast favorites.
I bake by far and away the MOST cookies during the holiday season. (And my guess is, you do too!) Many cookie recipes though are more labor intensive, and during the busy season, it's tough to whip up batch after batch of individually scooped (and sometimes cut out and frosted) cookies. Enter the cookie bar – the greatest solution to fast and easy cookies in a snap there ever was!
Even better: cookie bars work for every season. So whether you're here looking for a few super yummy holiday or Christmas cookies to add to your recipe repertoire, need a few big batches of cookie bars to bring to school or an office event, want to treat your neighbors to a batch of homemade cookies, or you just really need a cookie any 'ol time of year (hint: afternoon snack, anyone?), this post of 40+ amazing cookie bars has got you covered!
As for the cookie bar recipes, I only went for simple cookie bar recipes for this post; you know the type – mixed up in one or two bowls, made in a sheet pan or cake pan, ready in under a half hour, and so darn good no one will ever guess they took so little work.
40+ Amazing Cookie Bars (The Best Easy Bar Cookie Recipes Perfect for the Holidays!)
So if you're looking to bake up a batch of delicious cookies and you're short on time, today we're sharing more than 40 recipes for the best easy cookie bars!
Bonus: cookie bars are perfect to bake during the holidays, especially when you want to make Christmas cookies in big batches, because they are quick and easy to make, travel well, and taste delicious!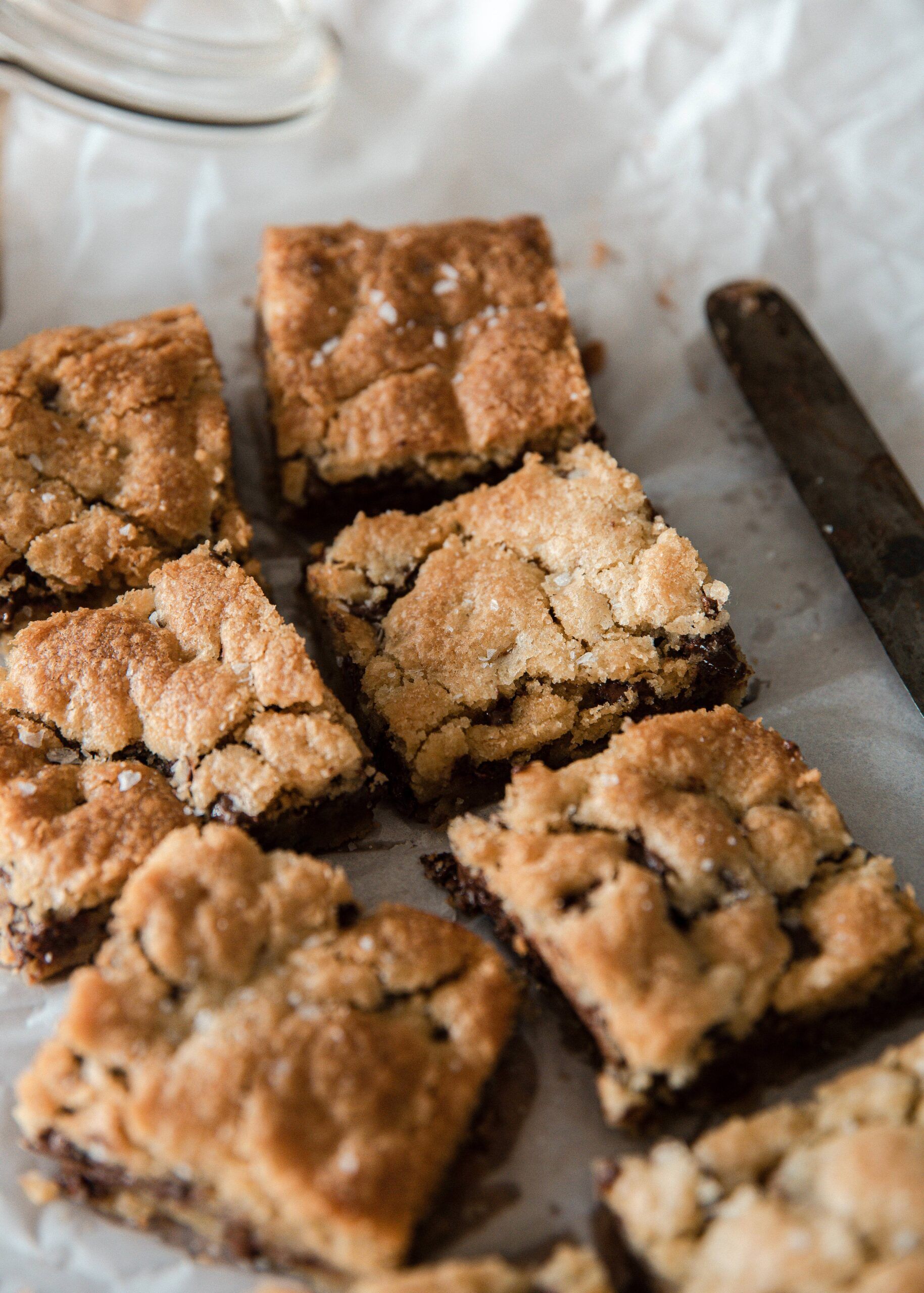 Goodness do I ever love a chewy cookie bar. If you too dig a decadent, yet classic chocolate chip cookie (in bar form), you're going to love these! Full of buttery goodness, chocolate chips, and sprinkled with sea salt for the perfect finishing touch, these cookies are simple to make and the end result is completely delicious.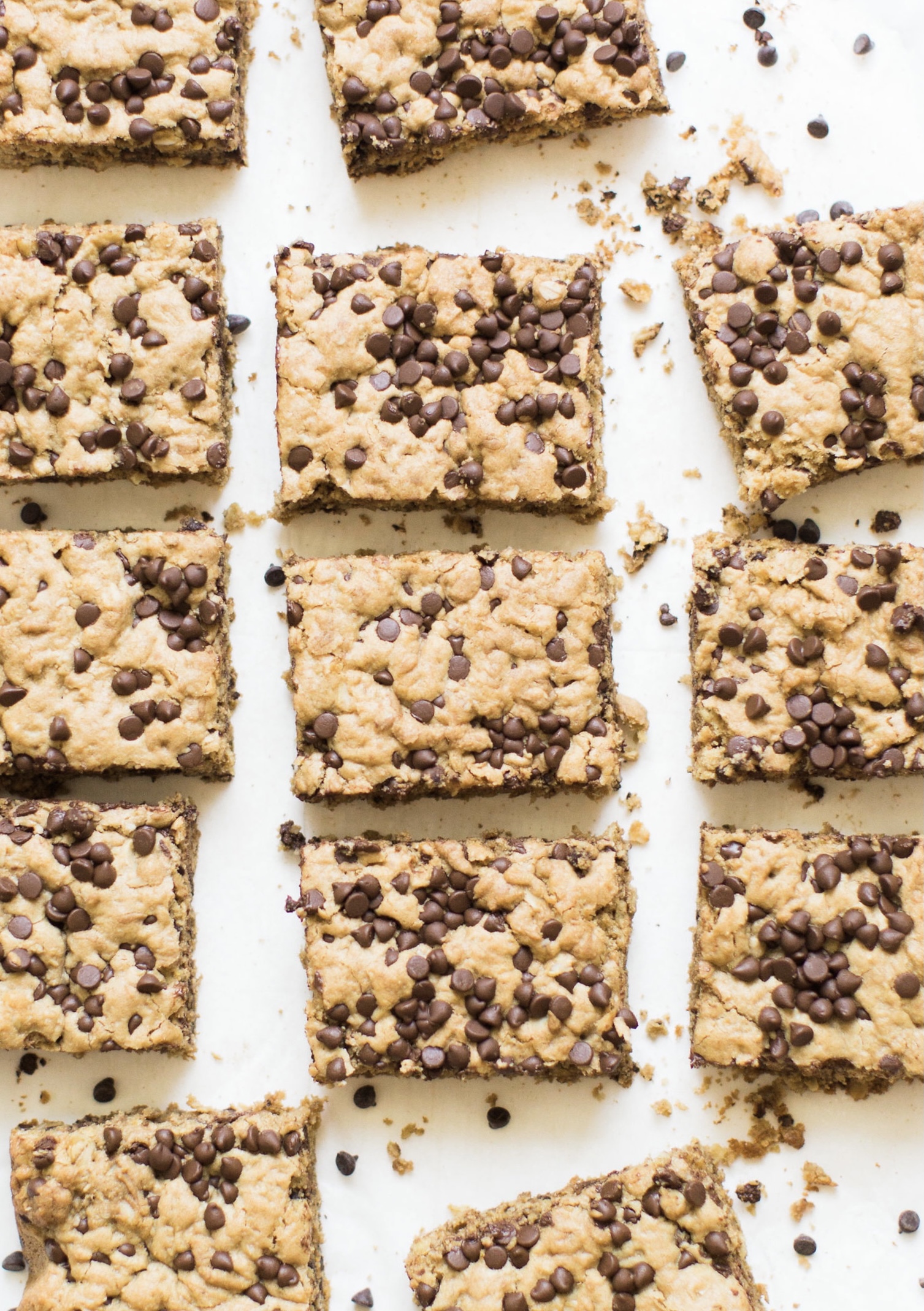 Incredibly satisfying chocolate chip oatmeal cookies made extra simple by baking them up in a big batch of easy bars, these super moist chocolate chip oatmeal cookie bars are a family favorite, and for good reason!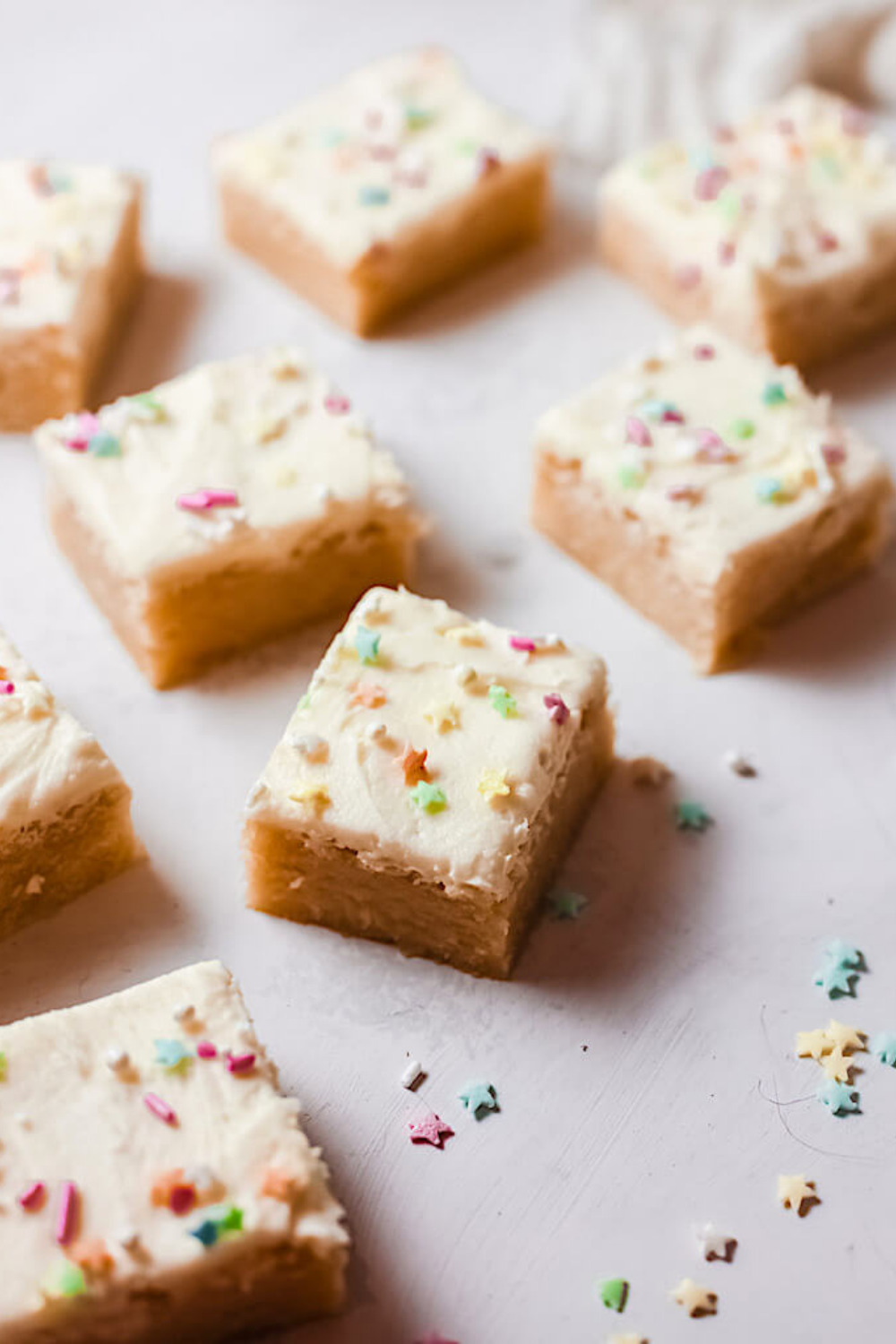 These frosted sugar cookies are super soft and chewy and topped with colorful sprinkles. Best of all? These cookie bars are gluten free! Plus, the recipe is so easy to make, everyone can make it, including little ones (making it a really sweet activity to do with the kids!)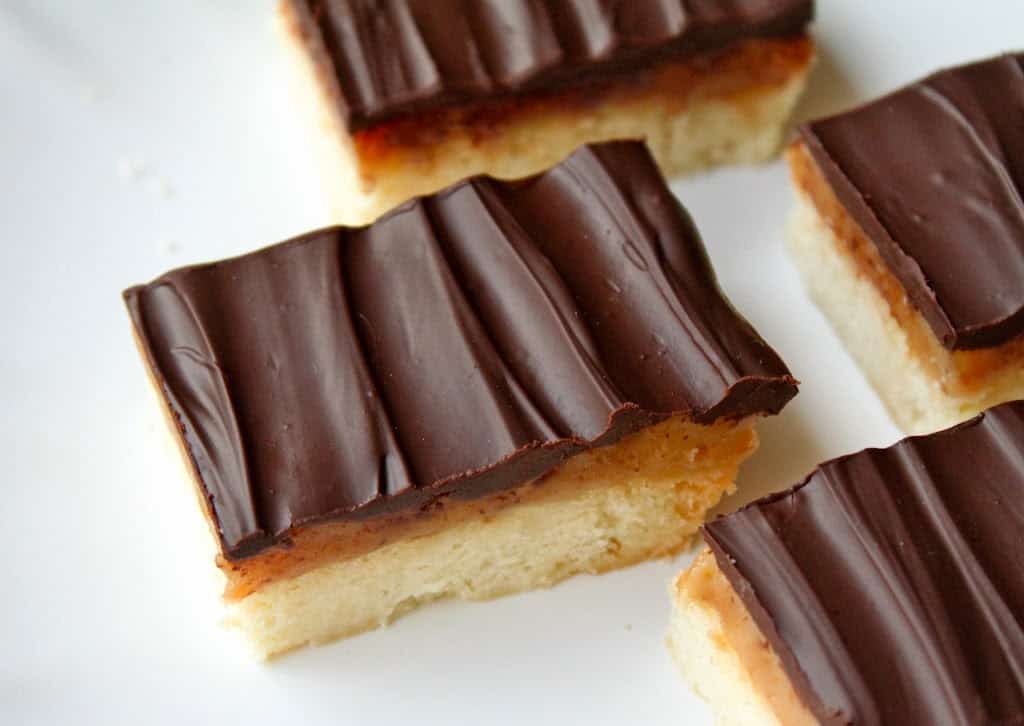 Did you know that Millionaire's Shortbread is a classic Scottish sweet treat? Millionaire's shortbread or caramel shortcake; a.k.a., shortbread with caramel and chocolate, will satisfy just about anyone's sweet tooth. The recipe is surprisingly easy and basic and the end result is decadently good!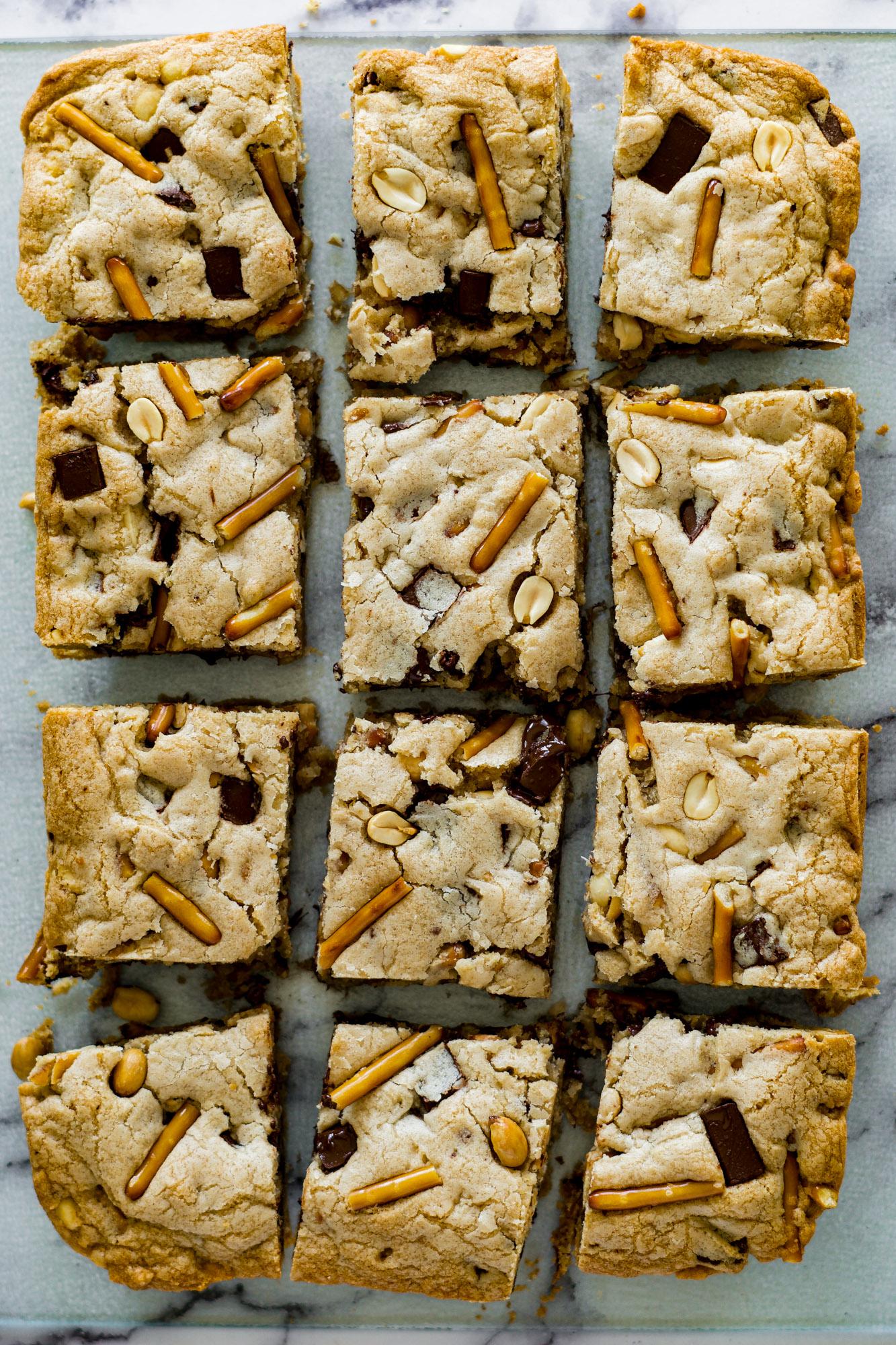 These blondies get a fun spin when they're turned into snack bars. They are the perfect mix of sweet, salty and nutty. (A perfect combination if you ask me!)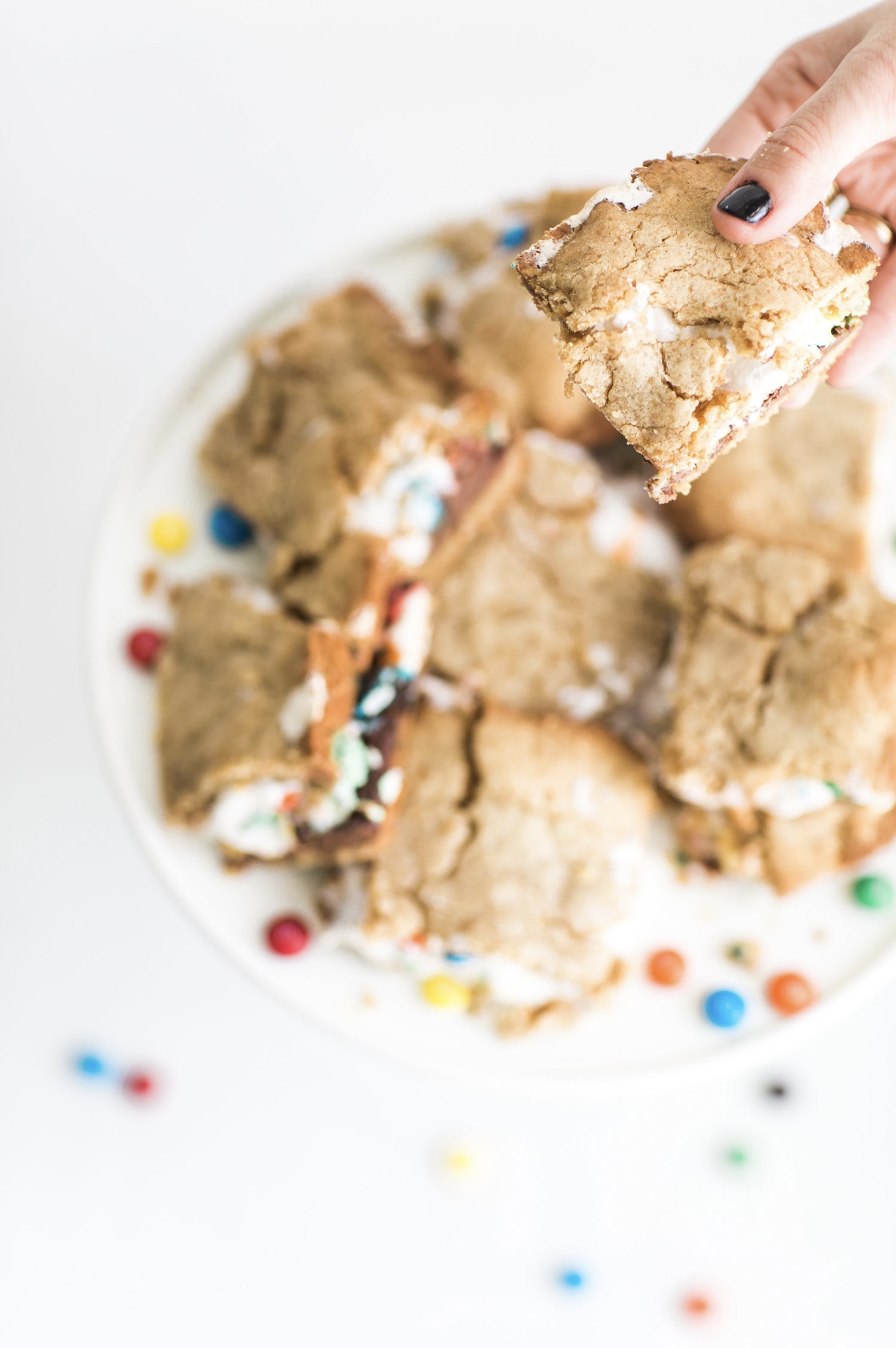 S'mores cookies bars. You guys, you aren't living until you've tried these s'mores cookie bars. They are easily in my top three most requested desserts of all time. These s'mores cookie bars are decadent, gooey, rich, and surprisingly easy to make. You know you wanna.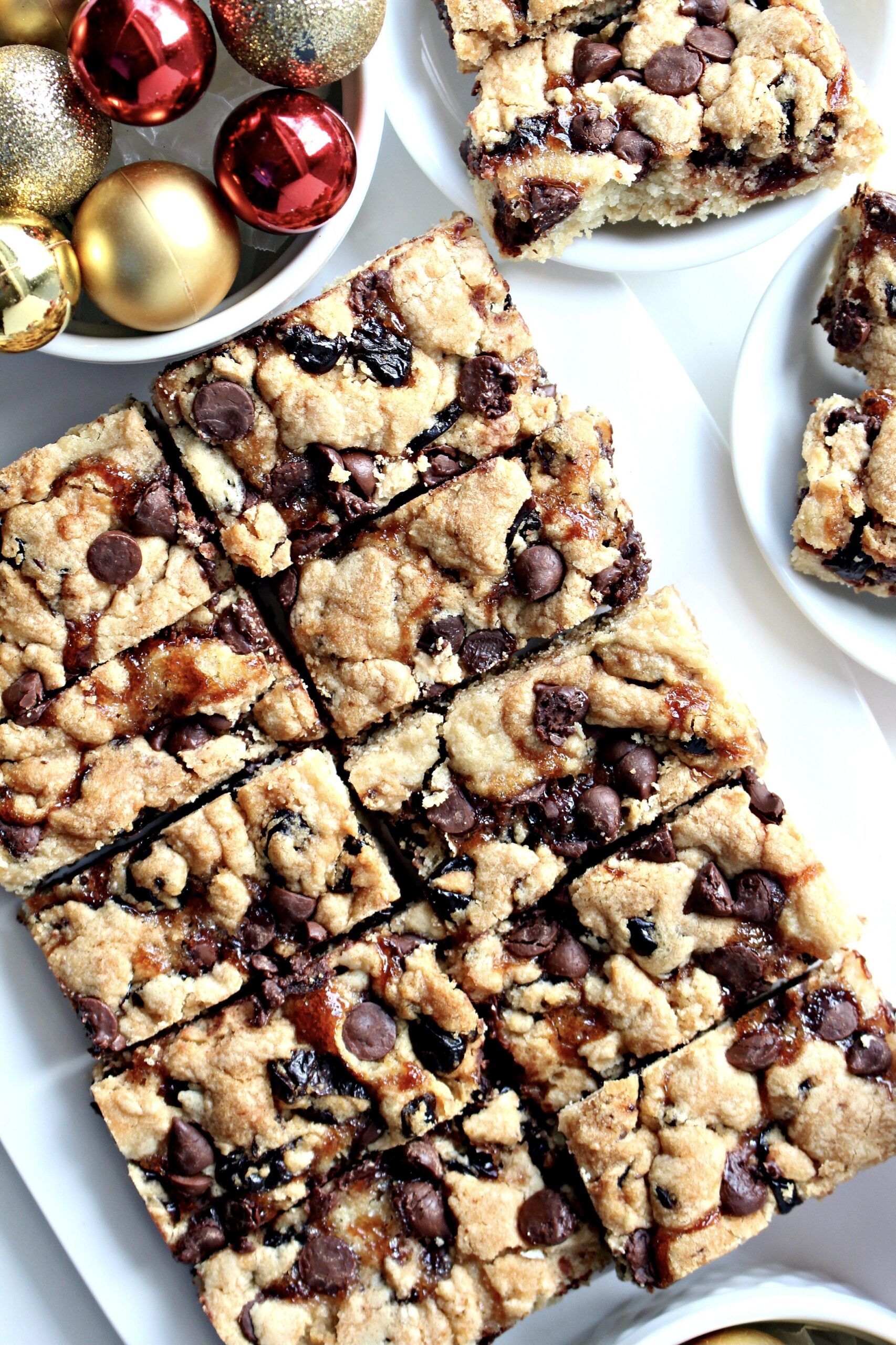 These delicious Chocolate Covered Cherry Bars are the unexpectedly delightful dessert you never knew you needed. Chewy and chocolaty, with a sweet-tart tang from dried cherries and preserves, the chocolate covered cherries take these cookie bars to the next level.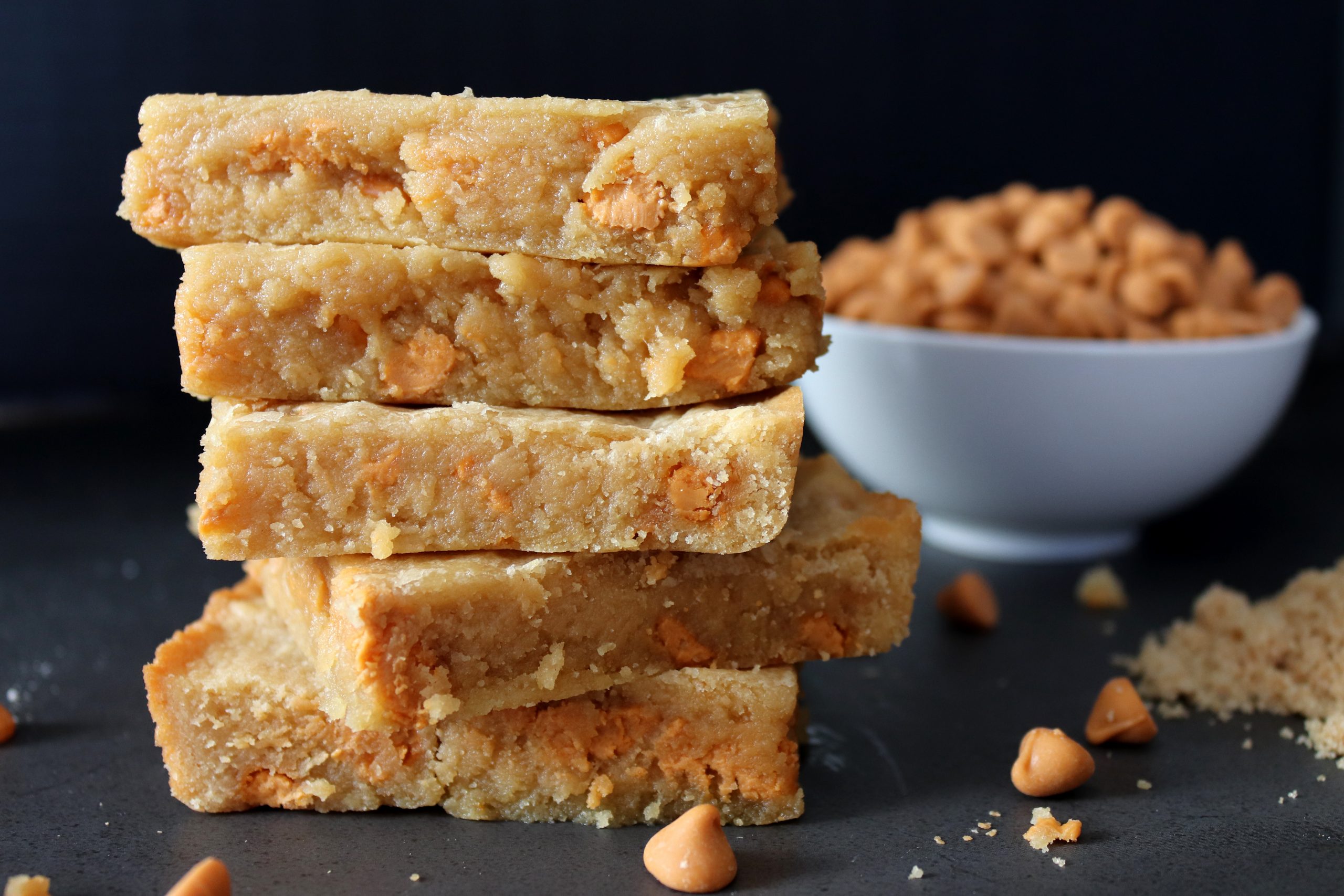 Rich, chewy blondies with butterscotch chips baked right into the traditional Blondie batter to give an extra sweet burst of flavor; these bars are the blondie version of a brownie (in cookie bar form) and have every bit of chewy, decadence for it.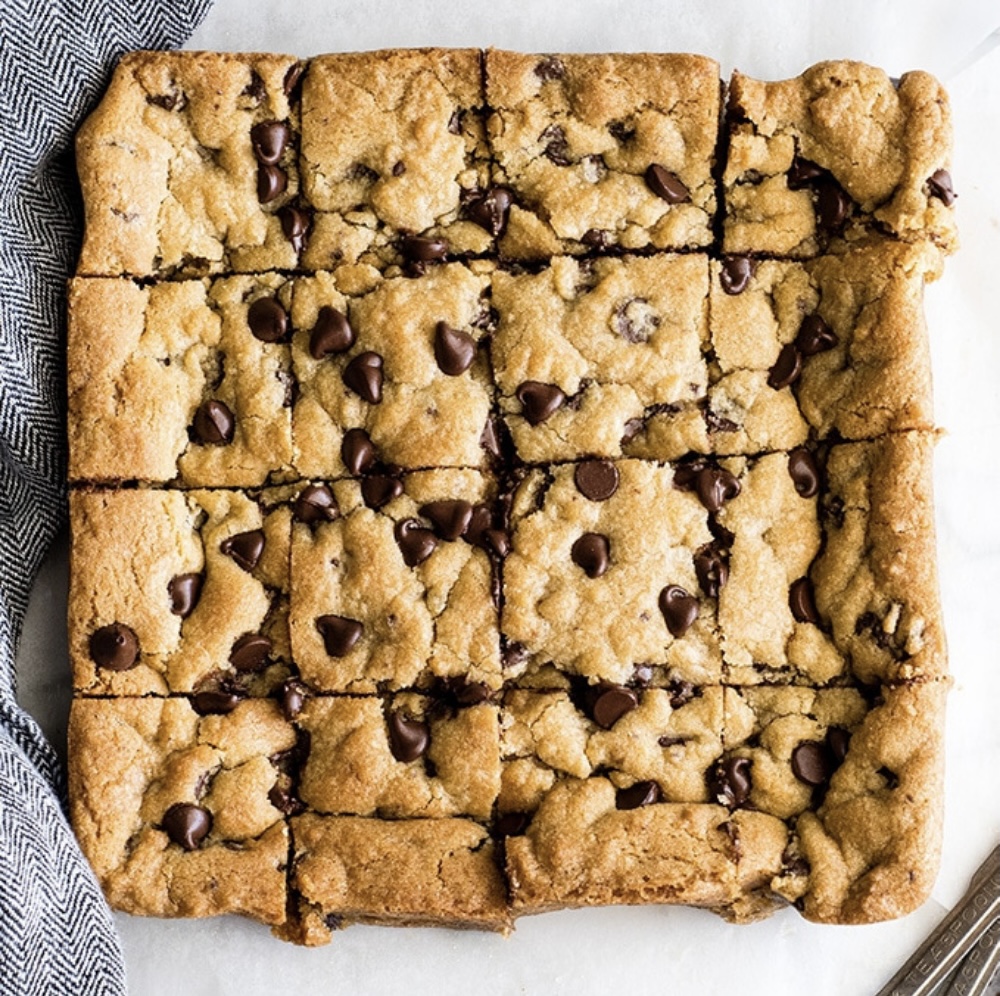 These are the absolute best chocolate chip cookie bars EVER. This cookie bar recipe is easy to make (5 minutes to mix, 20 minutes to bake) and results in a gooey, chewy, doughy yet fully cooked chocolate chip cookie bar that is 100% irresistible. Serve warm with a scoop of ice cream!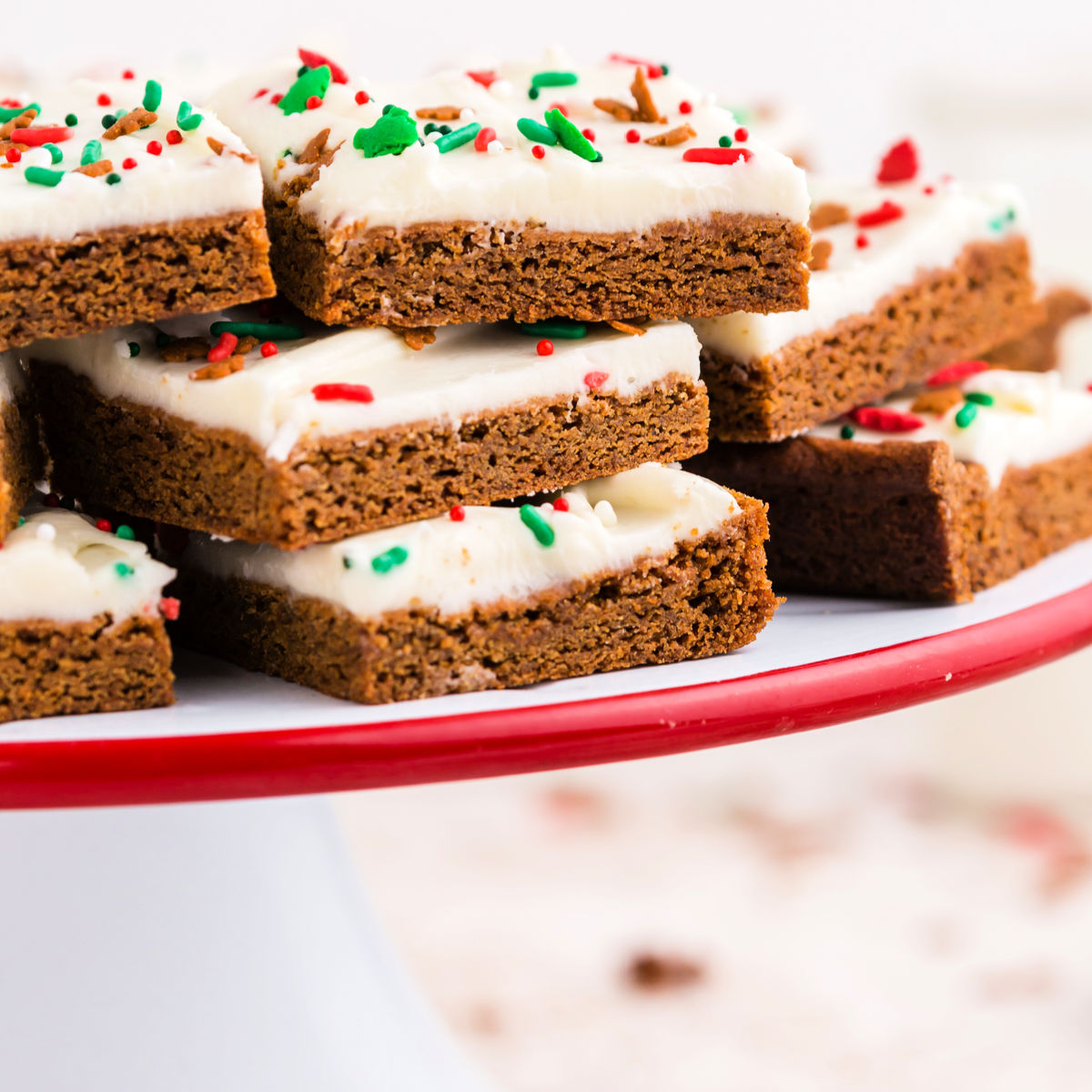 Looking for an easy alternative to individual gingerbread men? You have got to try these soft and chewy Gingerbread Bars. They're simple to make, deliciously spicy and balanced with just the right amount of sweet cream cheese frosting! They feed a crowd, making these cookie bars perfect for holiday parties and cookie trays.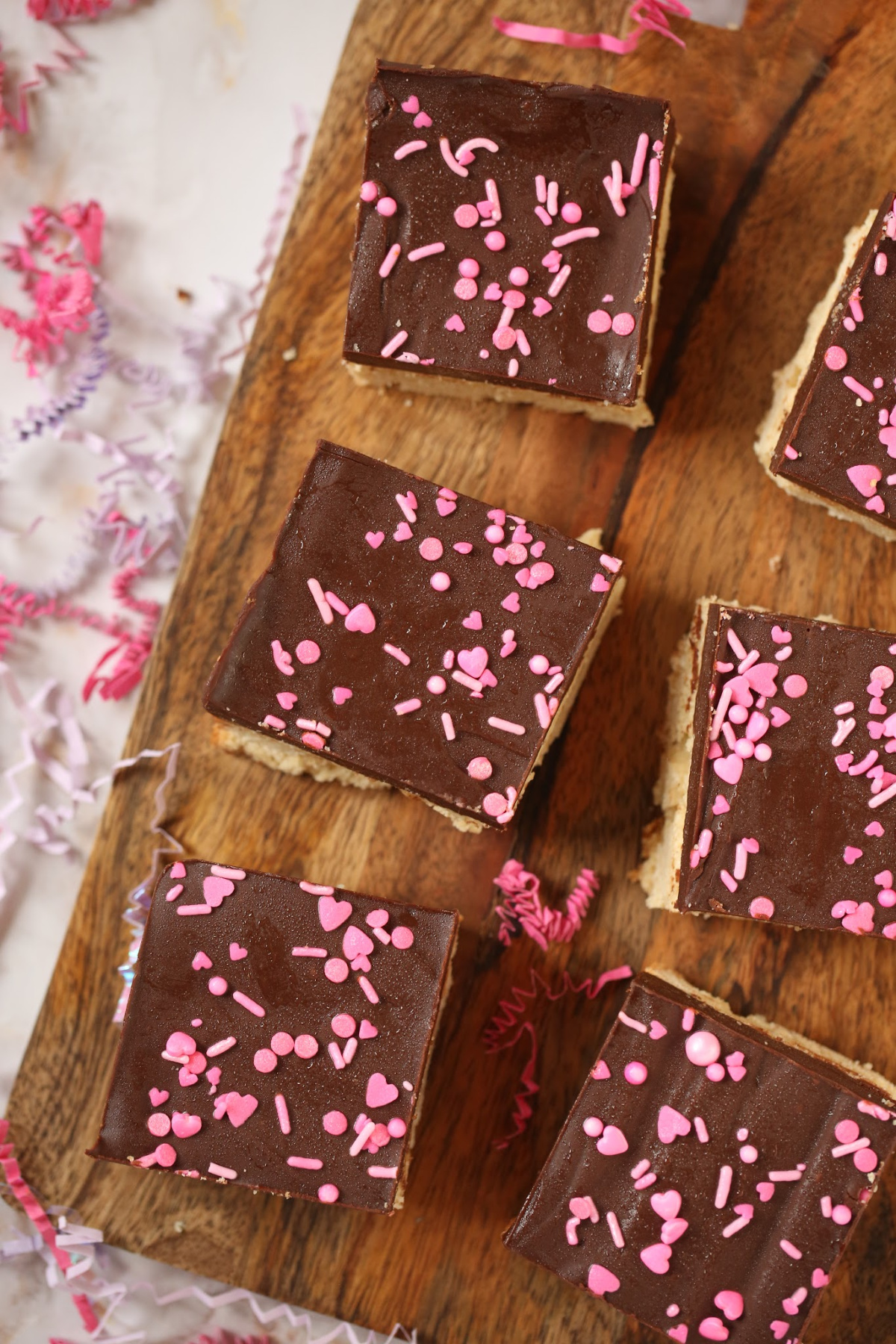 Sugar Cookie Bars get a seriously simple but decadent upgrade when they're topped with a rich homemade chocolate ganache. These cookie bars are a wonderful sweet treat for a crowd!
These Magic Cookie Bars are totally easy to make and will disappear from the plate in no time! Buttery graham cracker crumbs are layered with chocolate, nuts, coconut, and creamy sweetened condensed milk to create an irresistible dessert cookie bar that will quickly become a family favorite.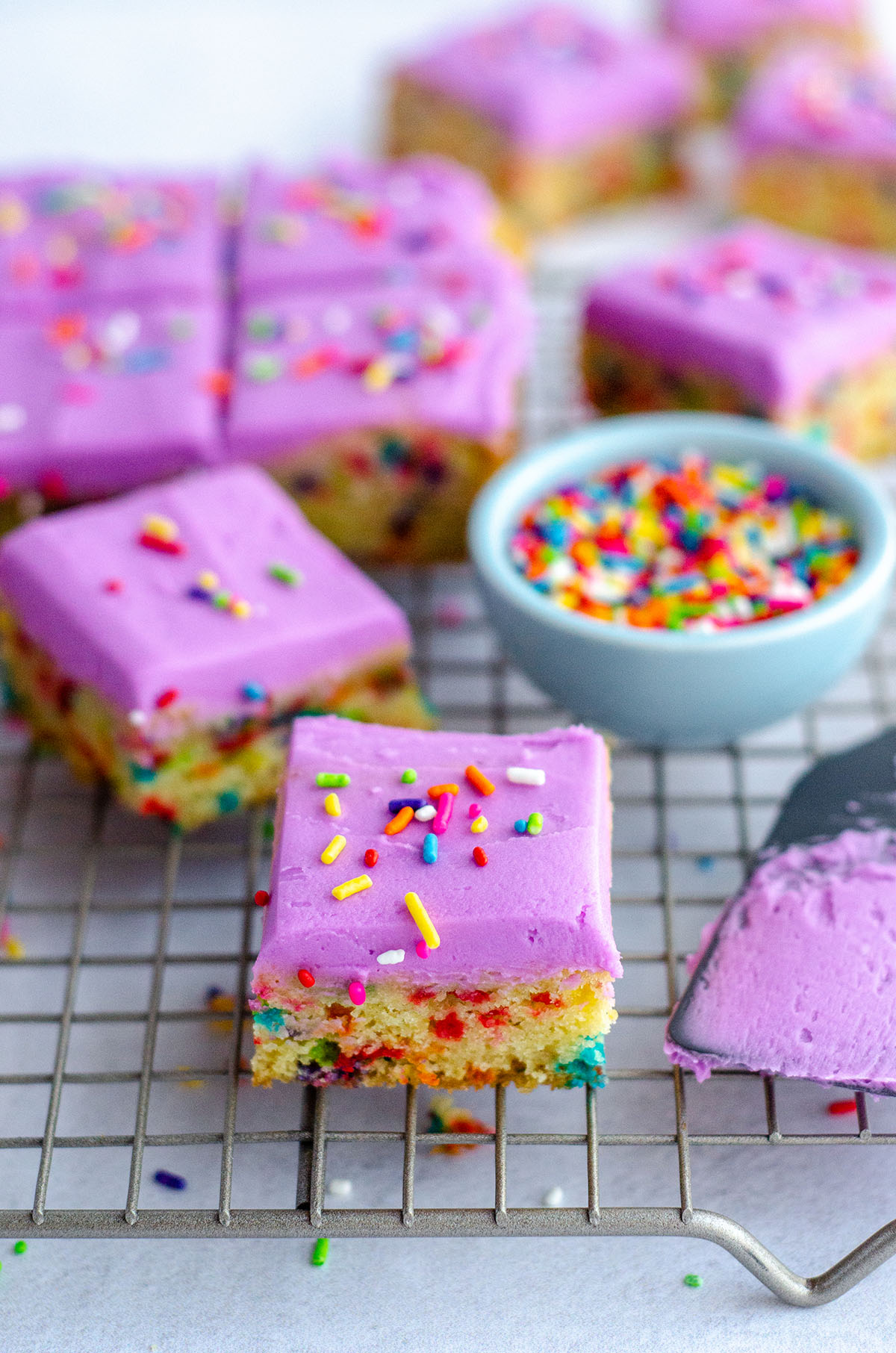 Soft and buttery sugar cookies in easy-to-serve bar form; what could better? Topped with a colorful buttercream and rainbow sprinkles for an extra pop of color, these sprinkle cookie bars – a.k.a., funfetti cookie bars – are a delightful treat.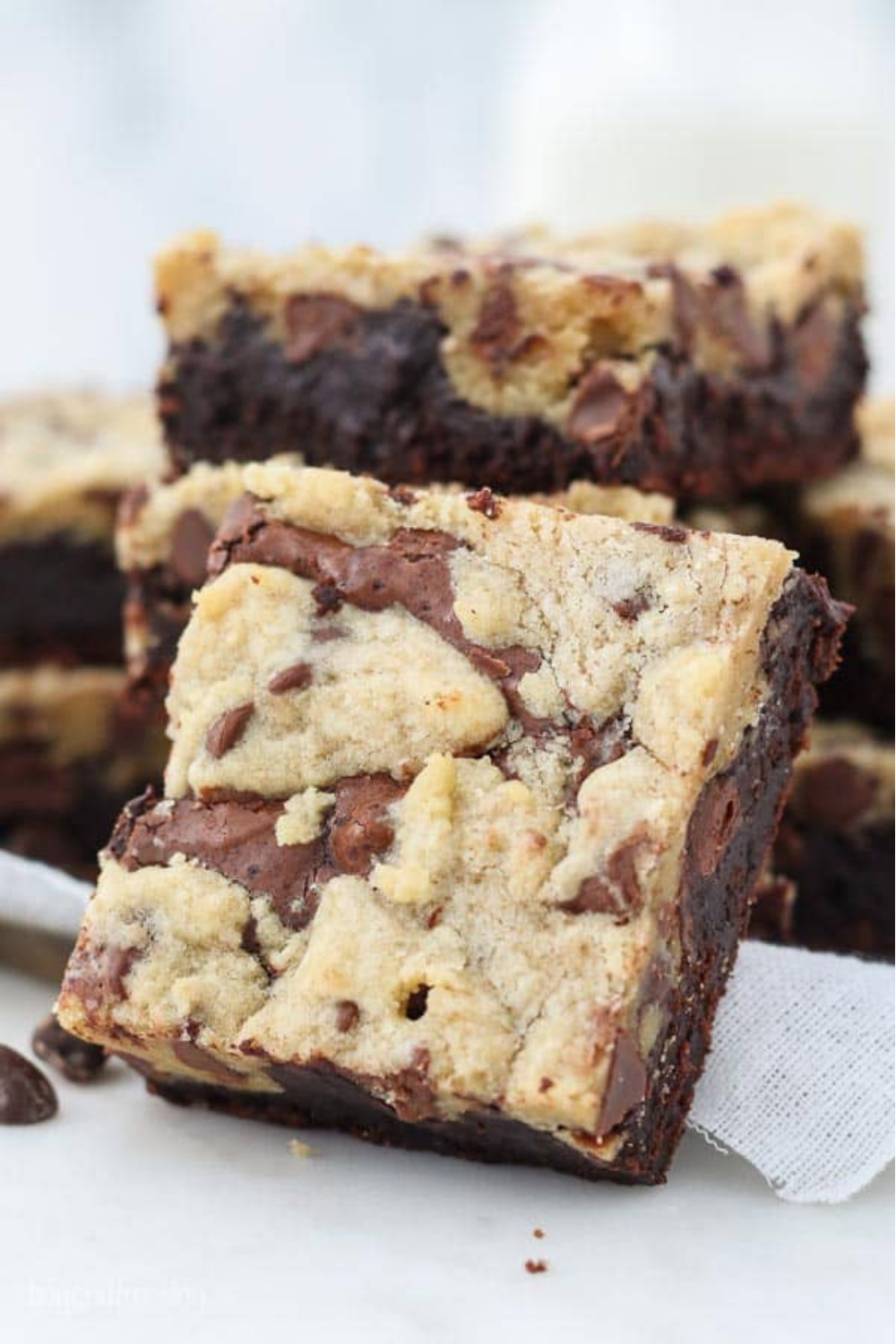 This Homemade Brookie Recipe is made with both an easy chocolate chip cookie recipe base and a fudgy brownie on top; combining the two classics into one standout dessert. Why decided between a cookie or a brownie when you can have both?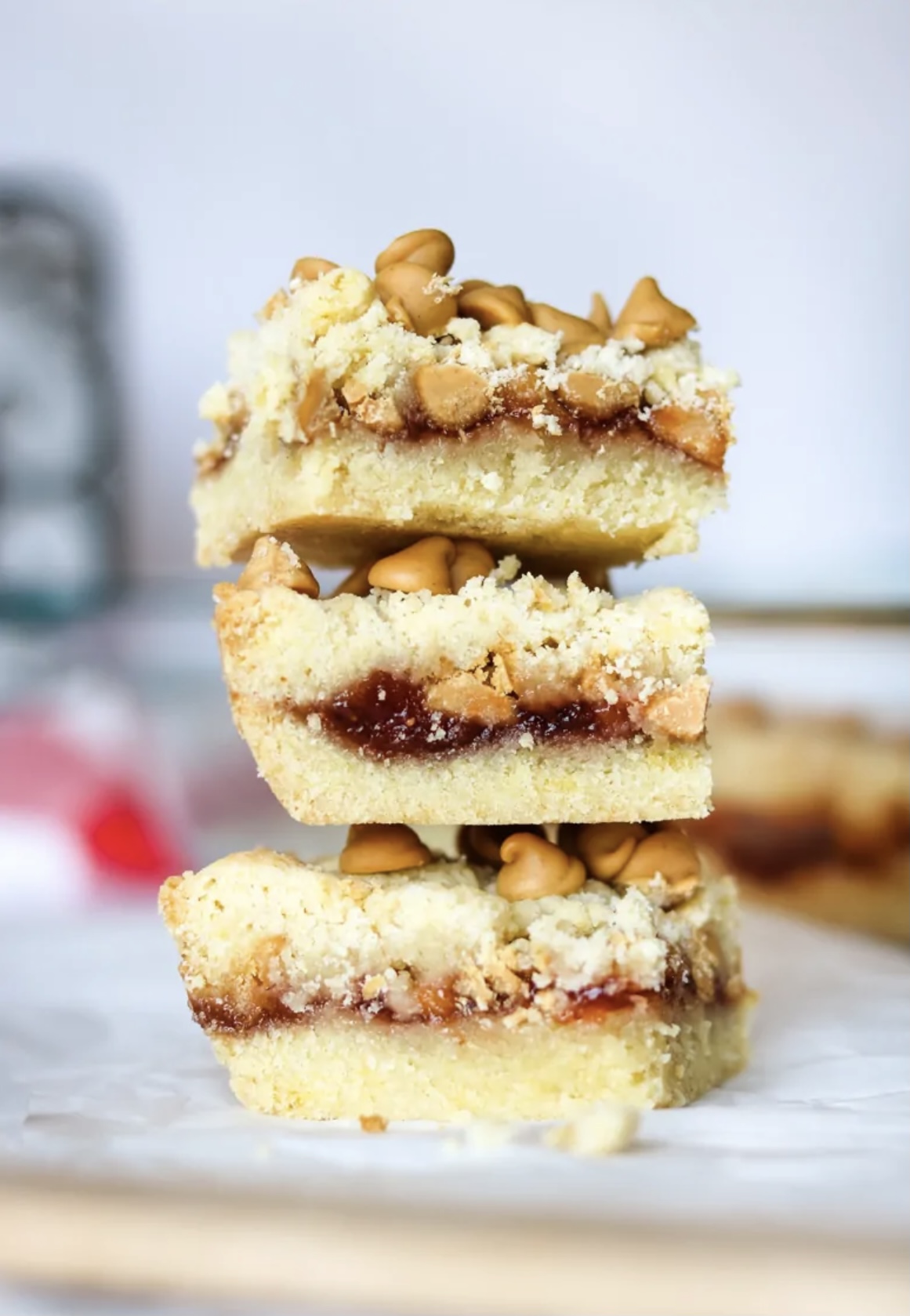 Love the combination of peanut butter and jelly? (I mean, who doesn't?) The classic flavors of these peanut butter and jelly bars will not only be a huge hit with the kids, they'll have you reminiscing about your childhood, one delicious bite at a time.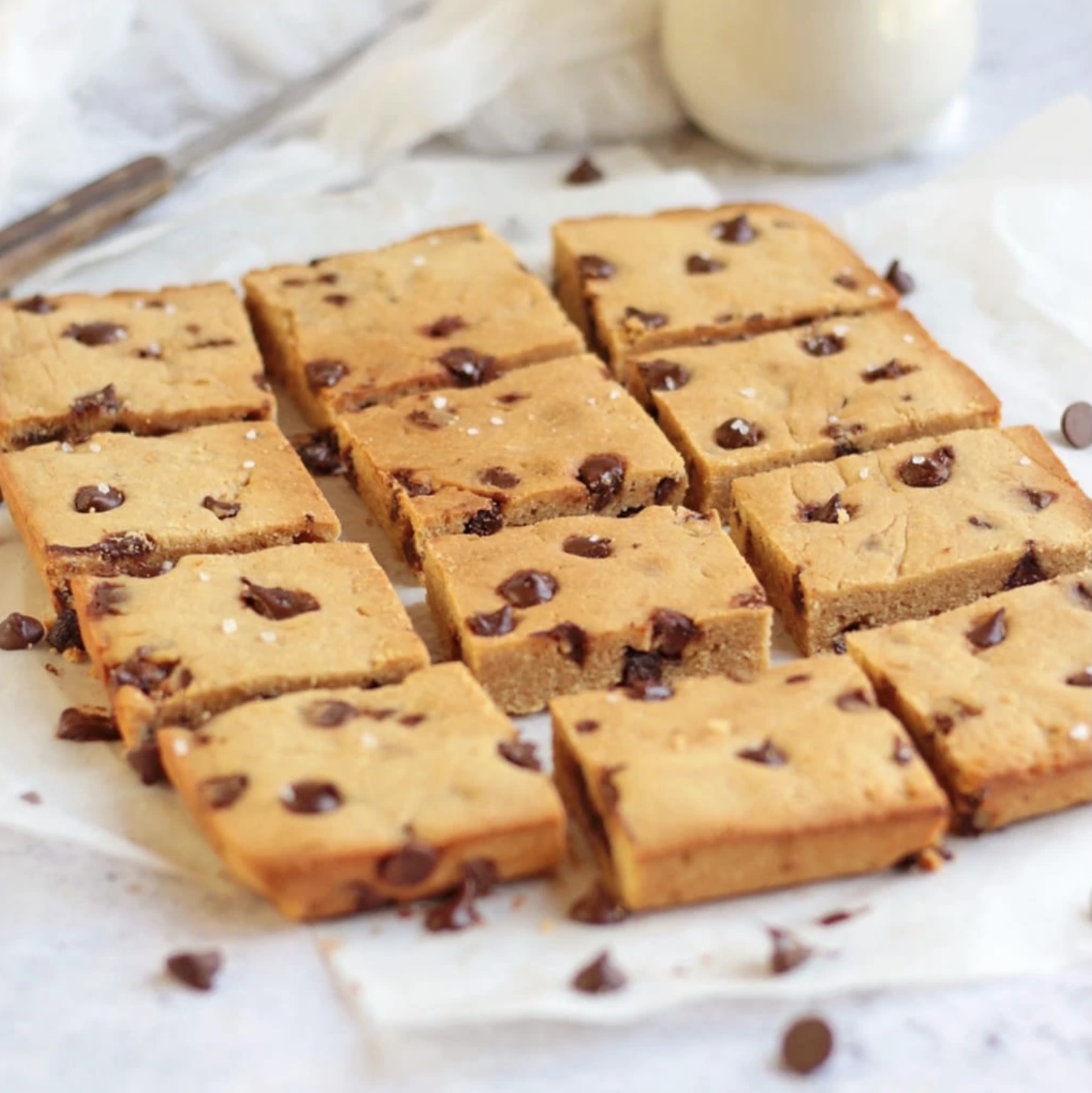 These Chocolate Chip Blondies with Peanut Butter are the best sweet treat. Rich, chewy and oh so decadent, these peanut butter blondies are a must try if you love the combination of chocolate and peanut butter!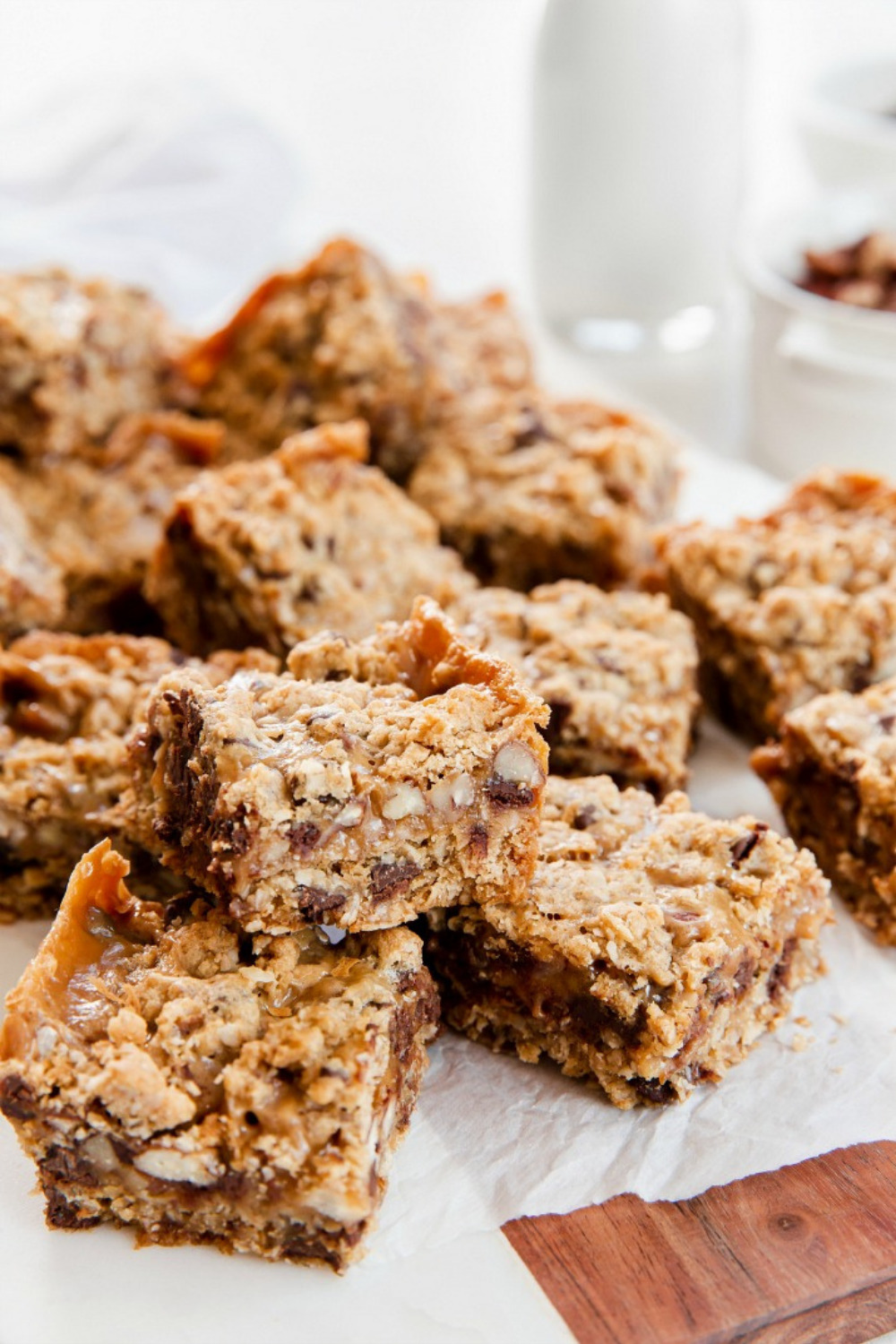 These Baked Chocolate Chip Oatmeal bars, studded with caramel and pecans, make for an easy dessert for any occasion. This recipe uses refrigerated cookie dough and combines chocolate chips, nuts, oats, caramel sauce, and a hint of coarse sea salt for an explosion of flavor.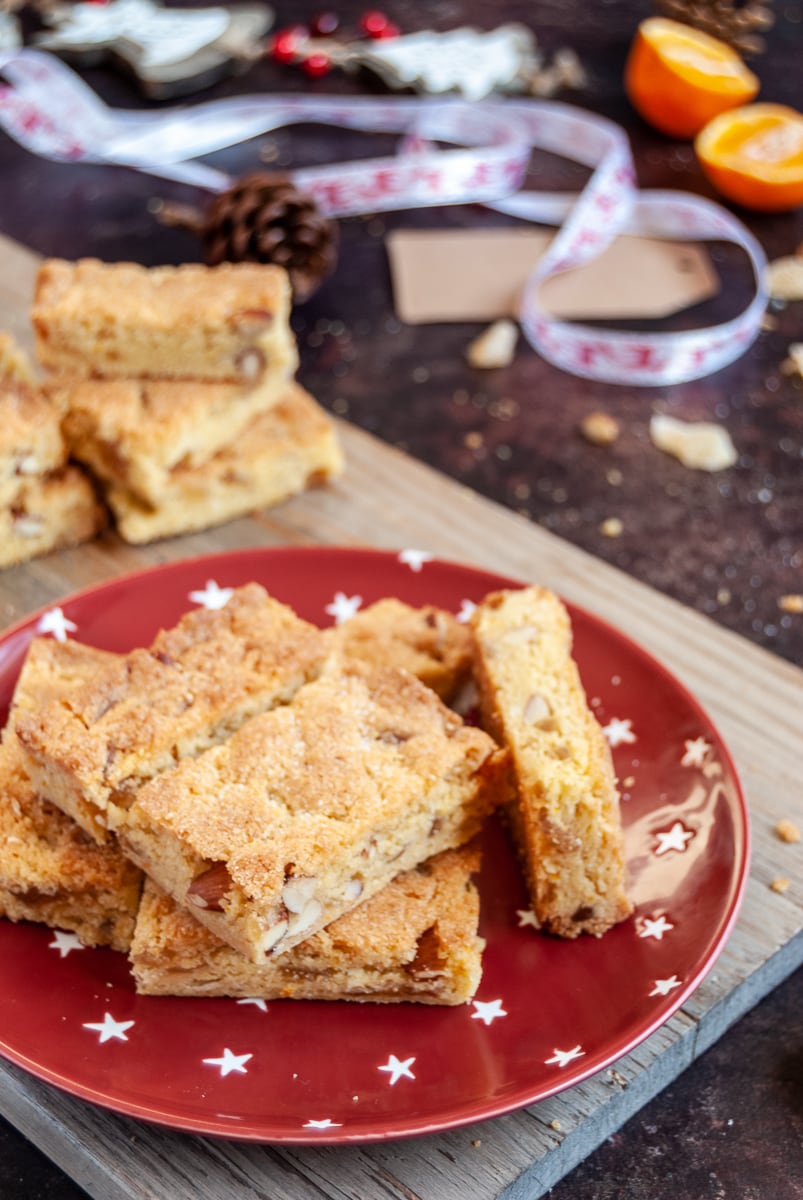 These buttery, chewy orange ginger and almond bars are full of festive flavor! They are absolutely perfect partner served with a cup of tea, especially during the holidays.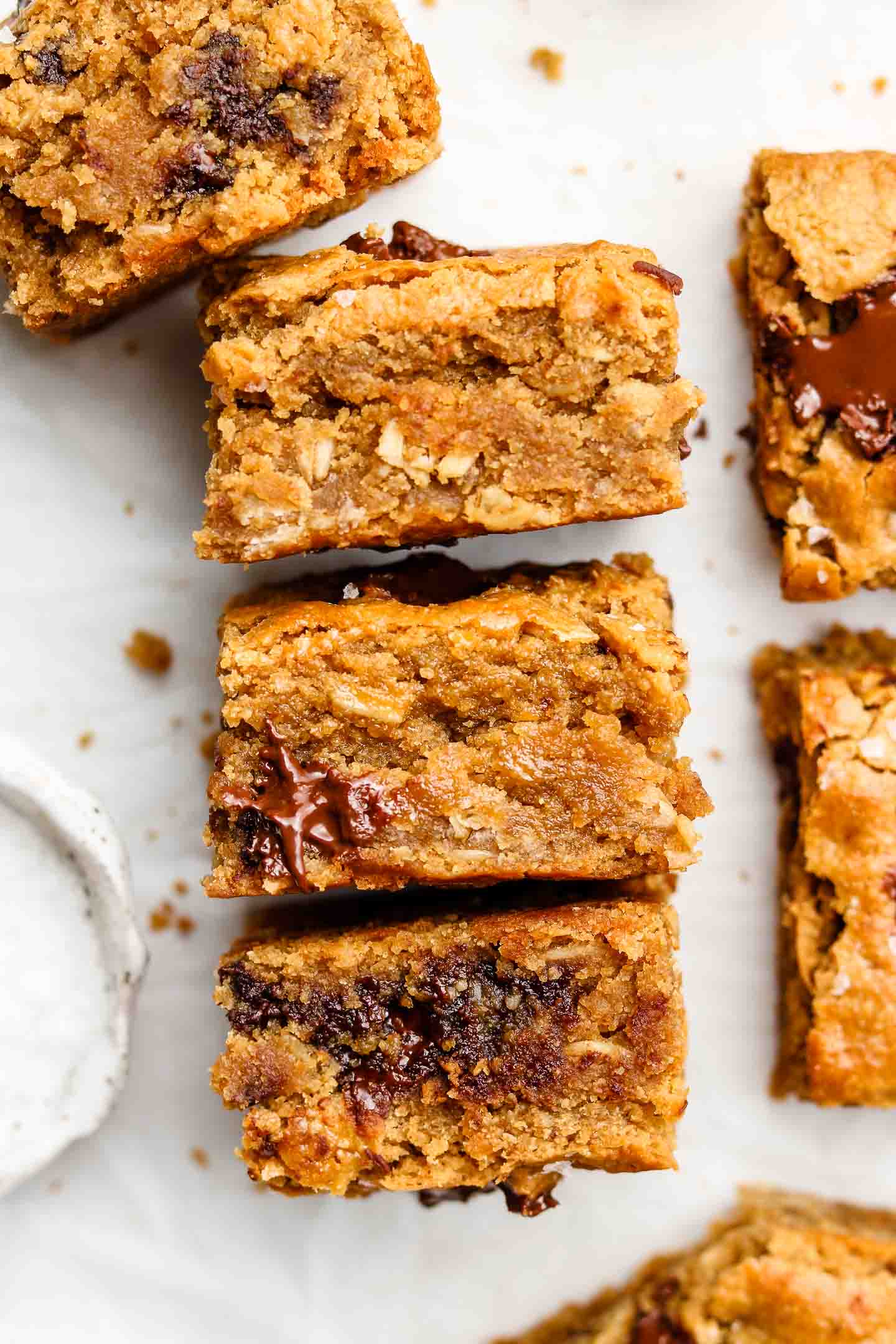 In case you're looking for something a little on the healthier side, these Healthy Peanut Butter Oatmeal Chocolate Chip Cookie Bars are made with simple ingredients like natural peanut butter, coconut sugar and rolled oats. These vegan gluten free peanut butter cookie bars are thick, chewy and sprinkled with chocolate chips for a delicious healthy treat! These cookie bars are also gluten free and freezer friendly.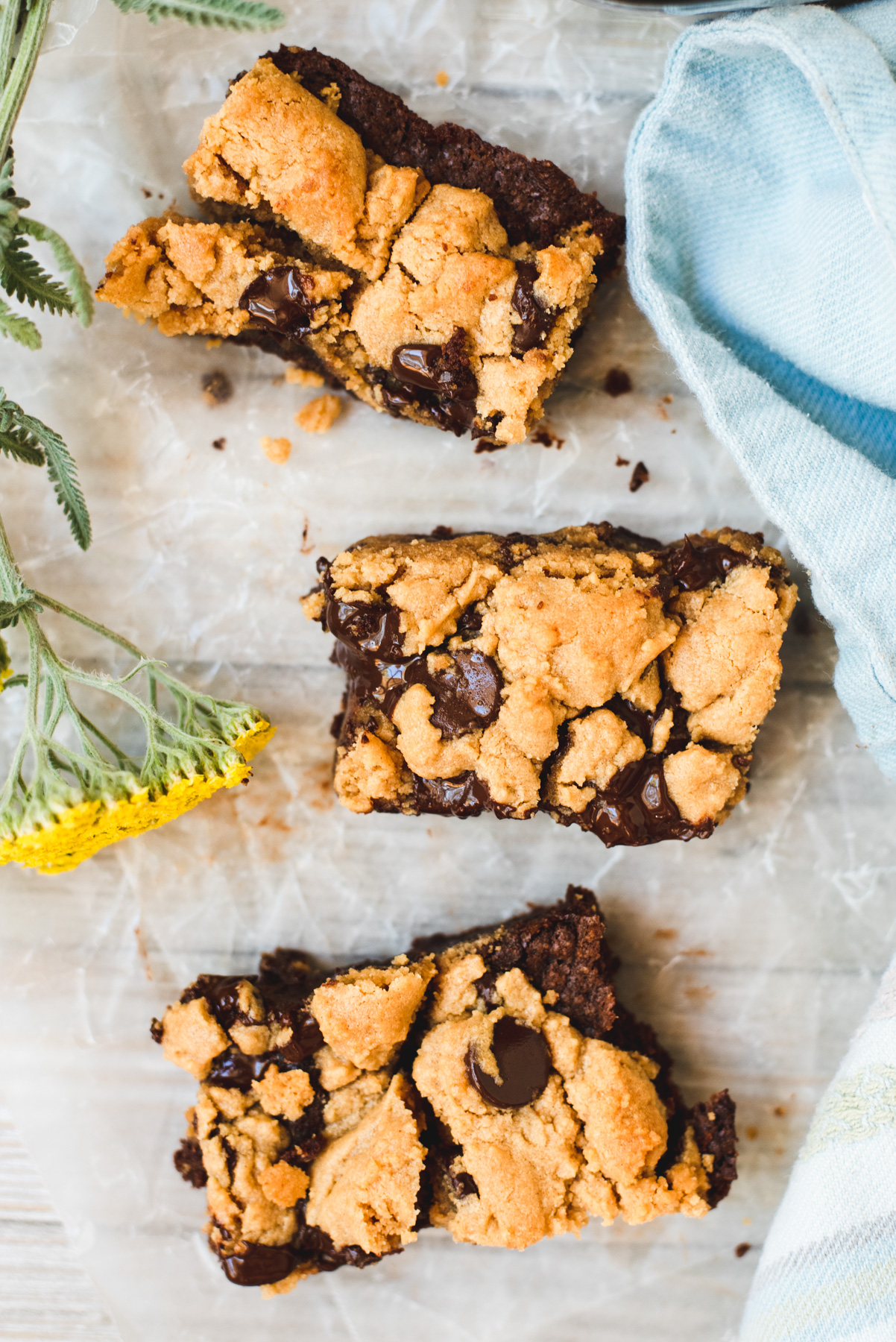 Peanut Butter Brookies, also known as peanut butter cookies and brownies (cookie brownies!) in bar form, are soft, fudgy and plain old delicious! Made in two bowls using traditional baking ingredients, the two desserts come together to form one heavenly bar.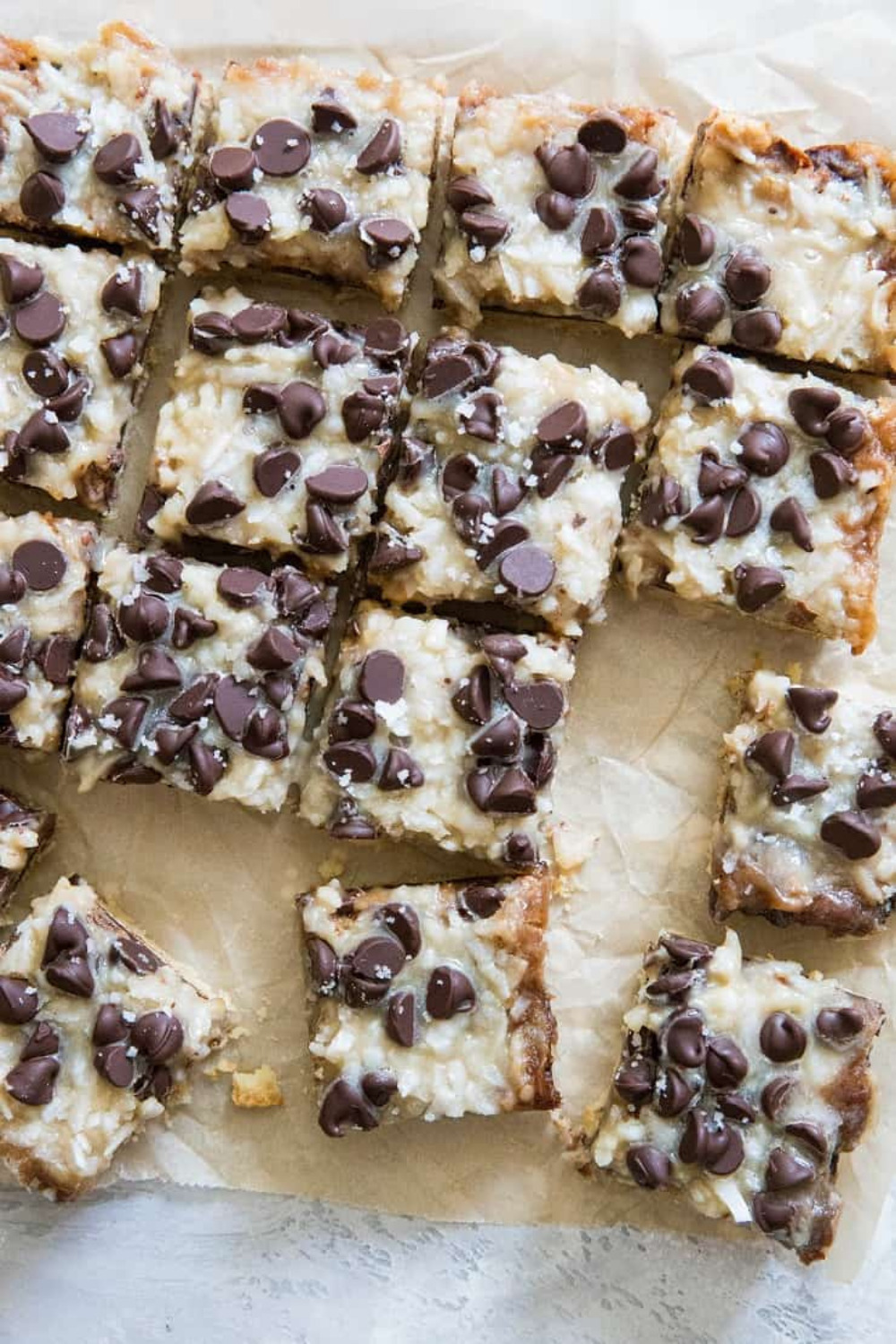 If you adore 7-Layer Magic Bars but you're looking for something a bit healthier, these 7-Layer Paleo Magic Bars include seven layers of bliss! A grain-free version of classic magic bars, these easy-to-assemble bars are great for serving at a party, and are magnificent for holiday cookie exchanges.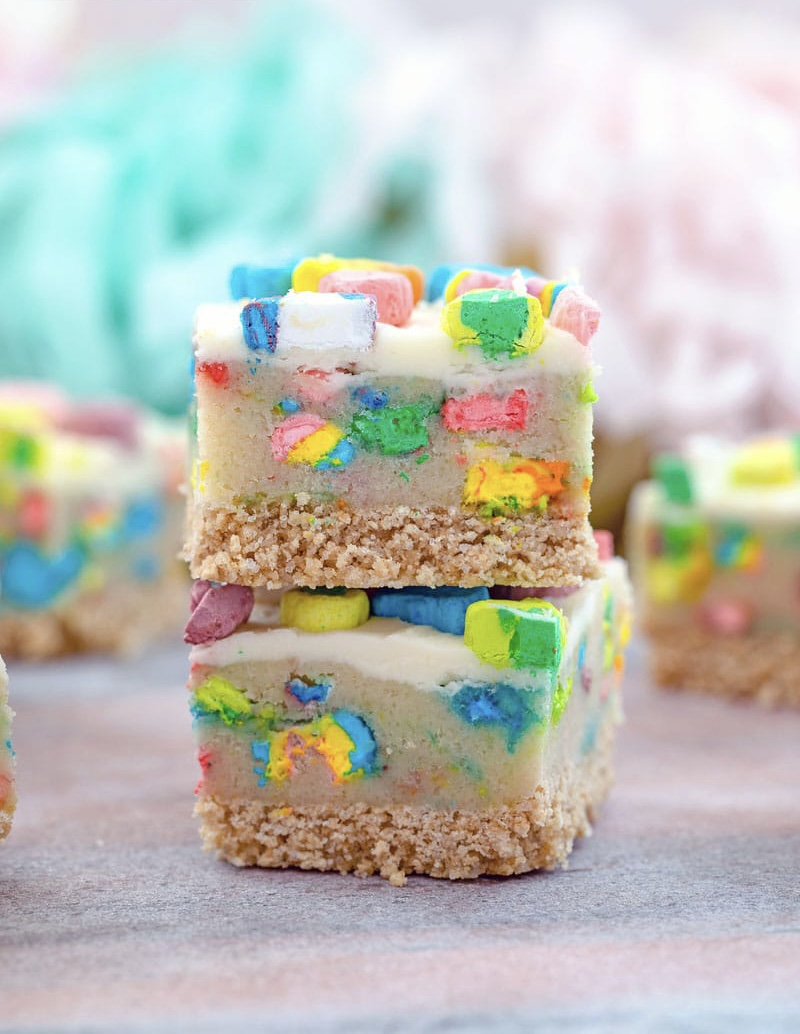 These Lucky Charms Cookie Dough Bars are a magically delicious dessert made up of three decadent layers: a sweet and buttery cereal crust, a marshmallow packed cookie dough middle, and a simple buttercream frosting top. Plus, they're no-bake cookie bars, making them extra easy and fun!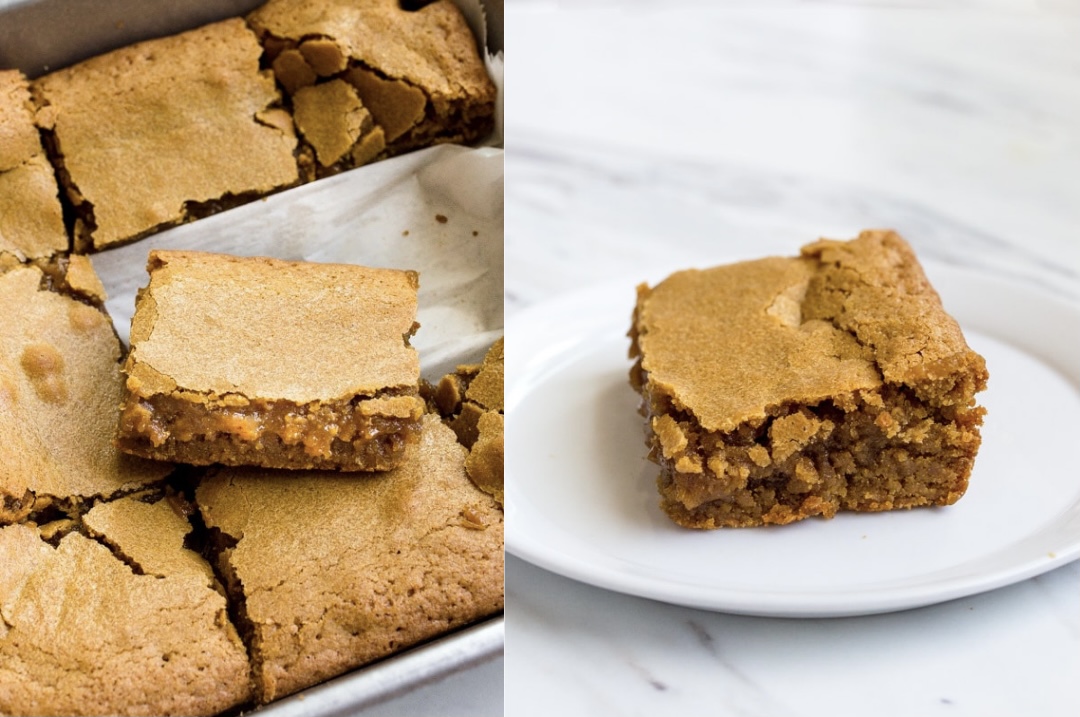 This recipe for classic blondies features a hearty dose of brown sugar, made entirely in one bowl—no mixer required, and offers a recipe for both a small batch or a big batch of blondies. Everyone loves these chewy blondies with that classic thin crispy sugar crust on top!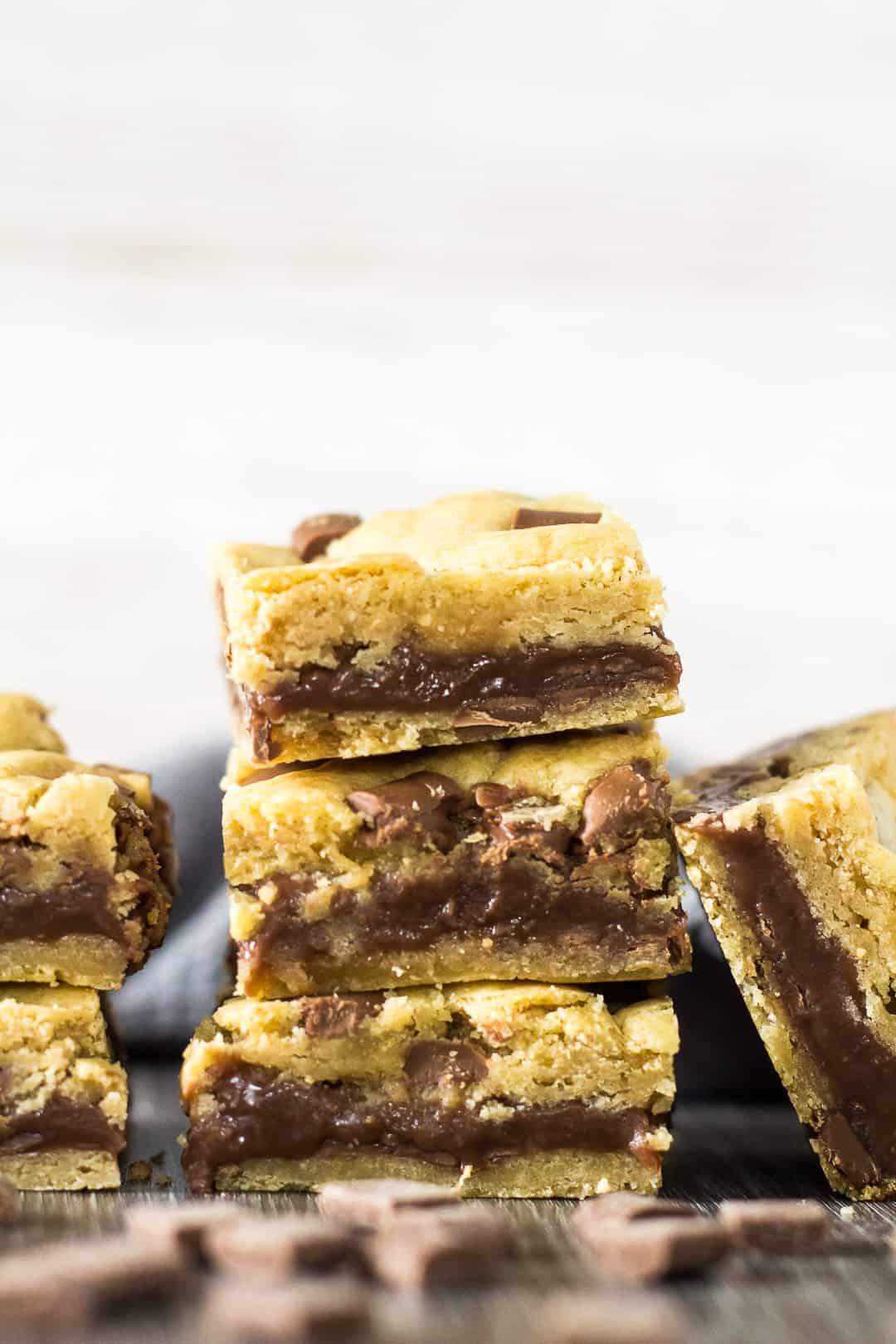 Say hello to Fudge Stuffed Chocolate Chip Cookie Bars! Deliciously thick and chewy chocolate chip cookie bars stuffed with a creamy chocolate fudge center = OMG. These bars take cookie bars to a whole new level of YUM!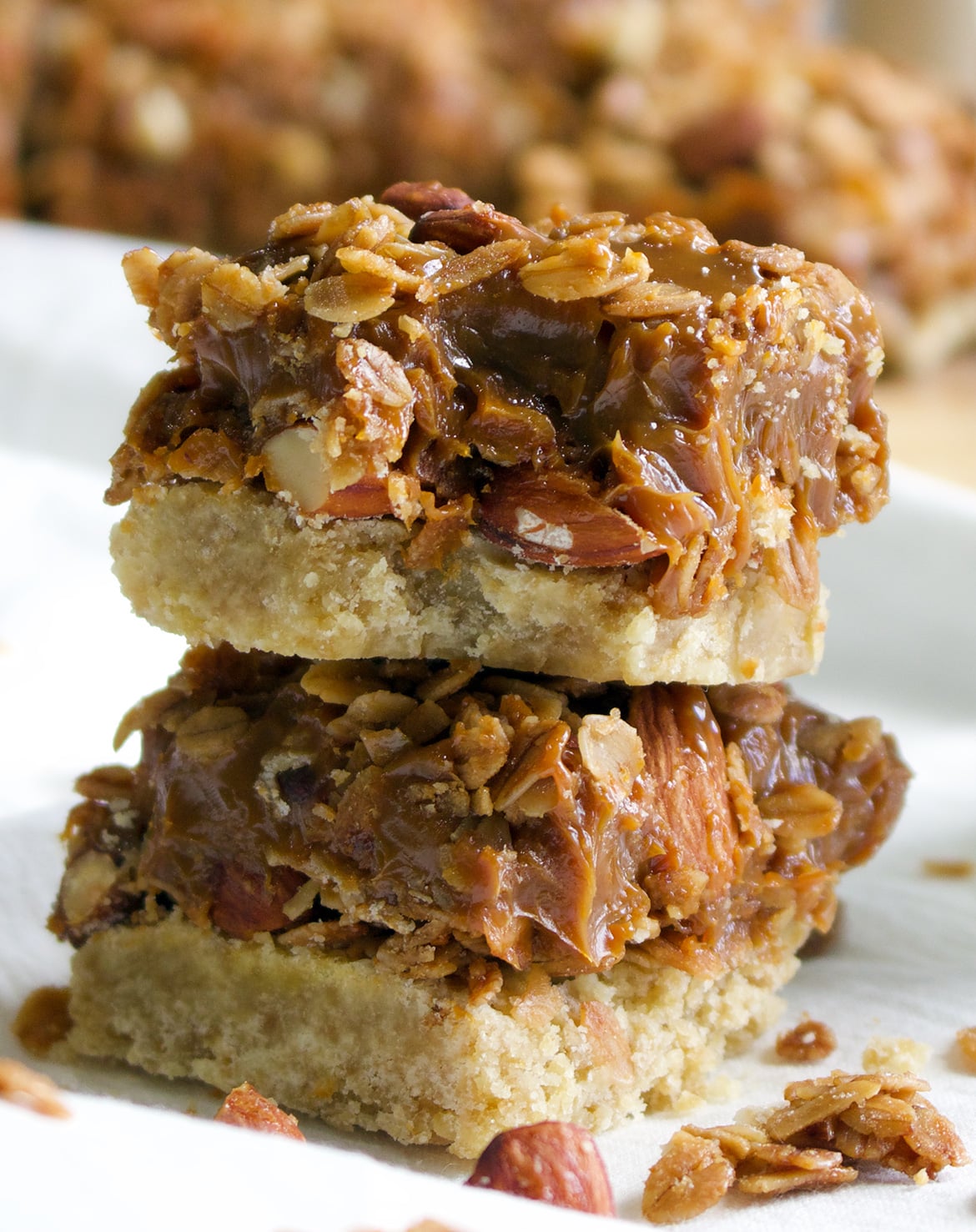 These cookie bars are messy and gooey and obsessively perfect. Prepare to lick the caramel and crumbs off your fingers and the plate (because why would you let such a thing of beauty go to waste?)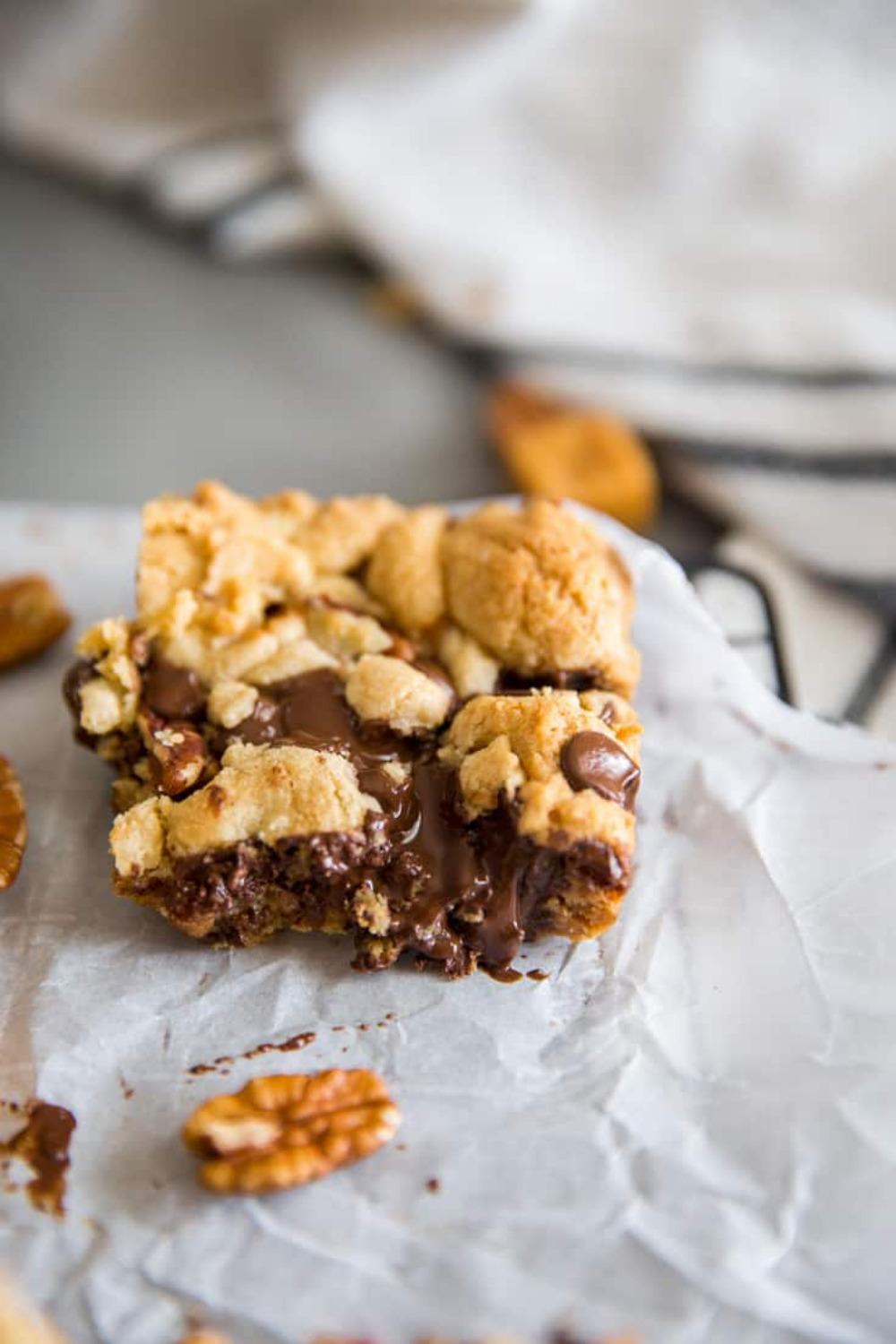 Salted Caramel chocolate chip cookie bars are buttery, sweet, crunchy and chewy, studded with chocolate, caramel, and pecans, and every bit as marvelous as you imagine them to be. They are the perfect treat any time at all!
Just as delicious as a classic cookie, cookie bars are simple to make and come together in no time at all. And these vegan chocolate chip cookie bars in particular are moist, chewy, and a total crowd-pleaser! (Plus, you'd never know they're vegan!)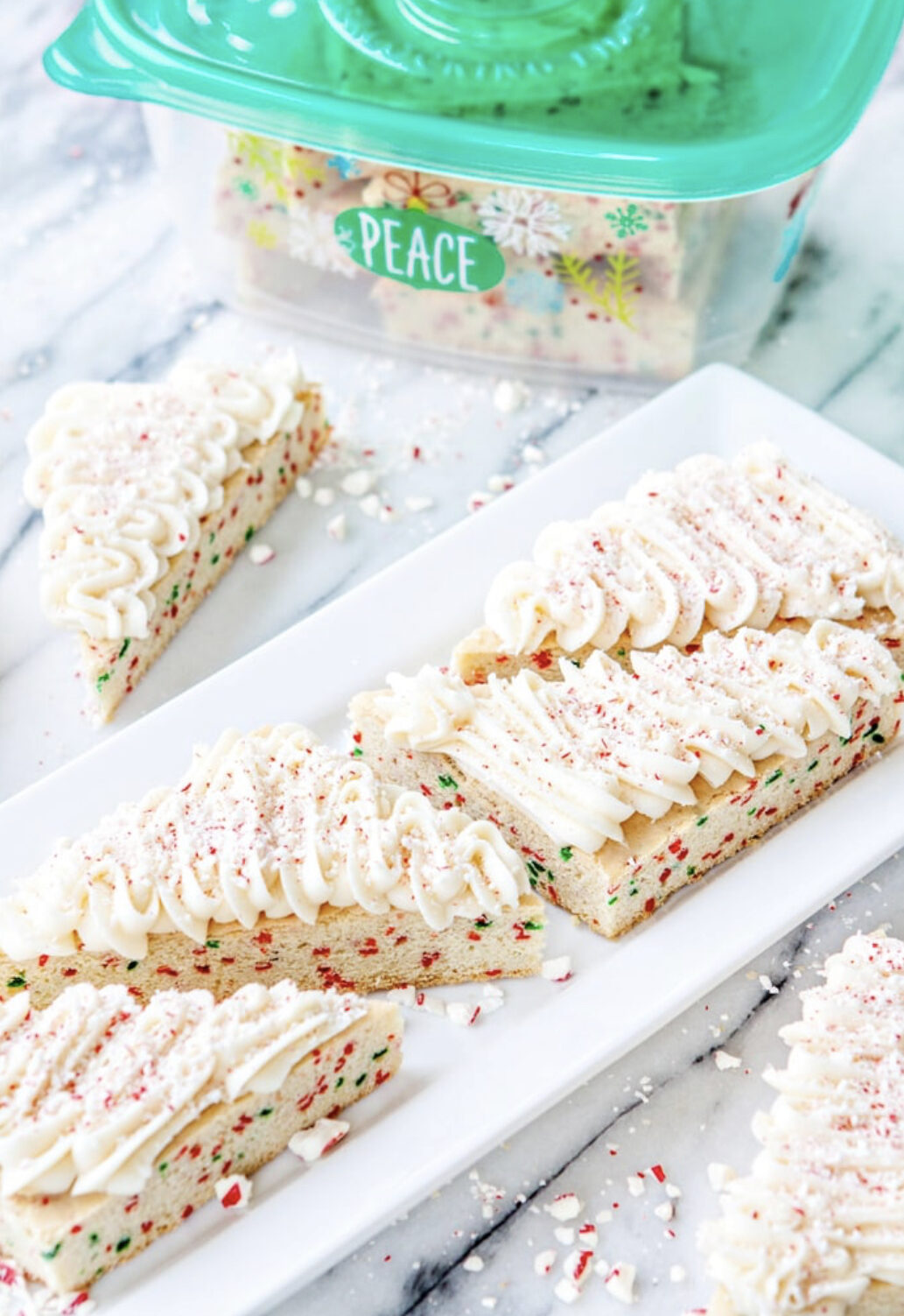 Candy Cane Crunch Funfetti Sugar Cookie Bars are super festive with red and green funfetti and crunch up candy cane sprinkled on top.
Cookie dough Oreo brownies – also known as "slutty brownies" 🤣 – are a cookie/brownie hybrid that's layered with cookie dough, Oreos and brownie batter to create the ultimate insanely delicious dessert bar.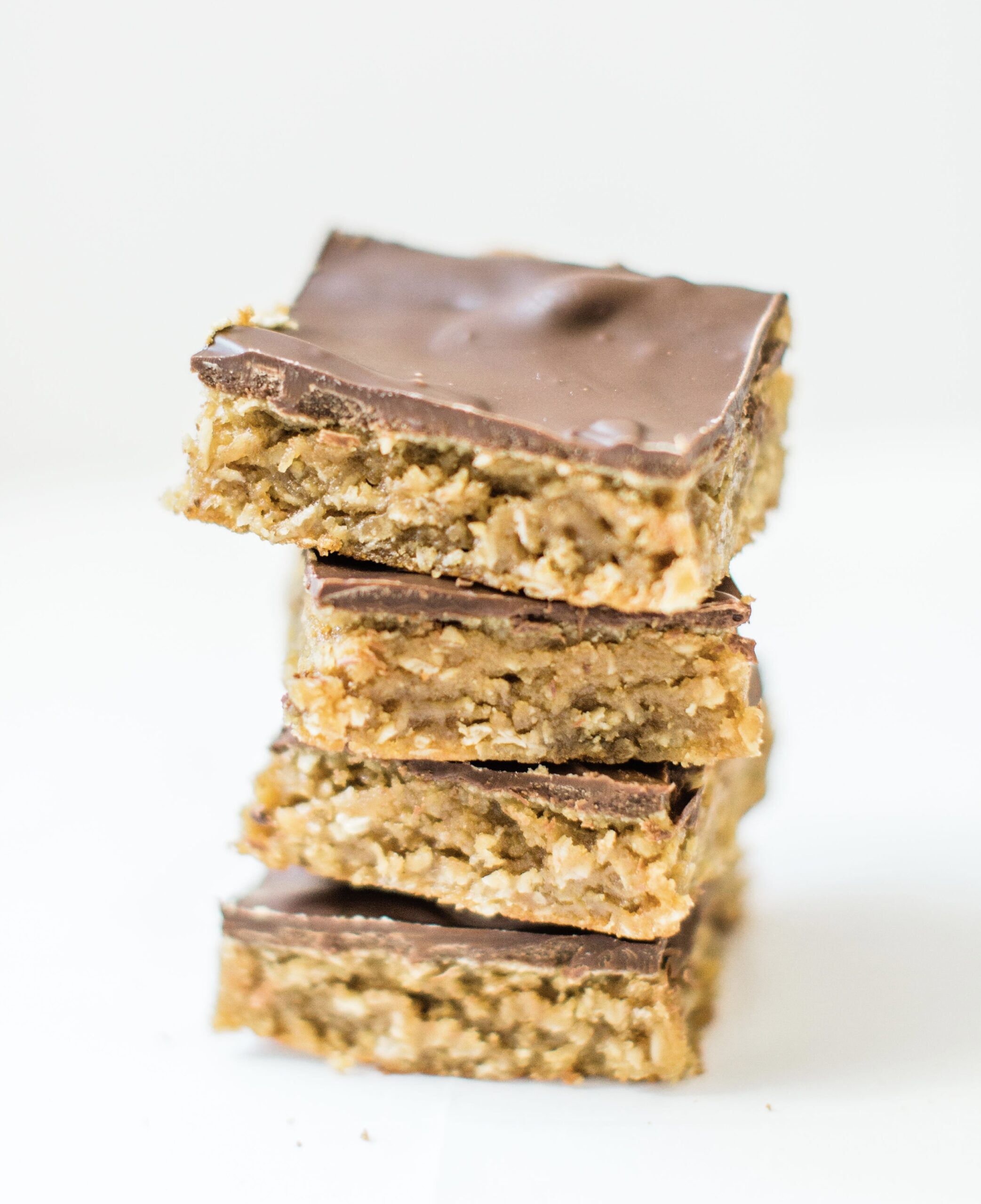 Sheet pan chocolate peanut butter oatmeal cookie bars are totally simple to whip up, completely yummy, and can easily feed a crowd or sliced up for gifting. Not to mention, these easy no-bake cookies are a total fan favorite!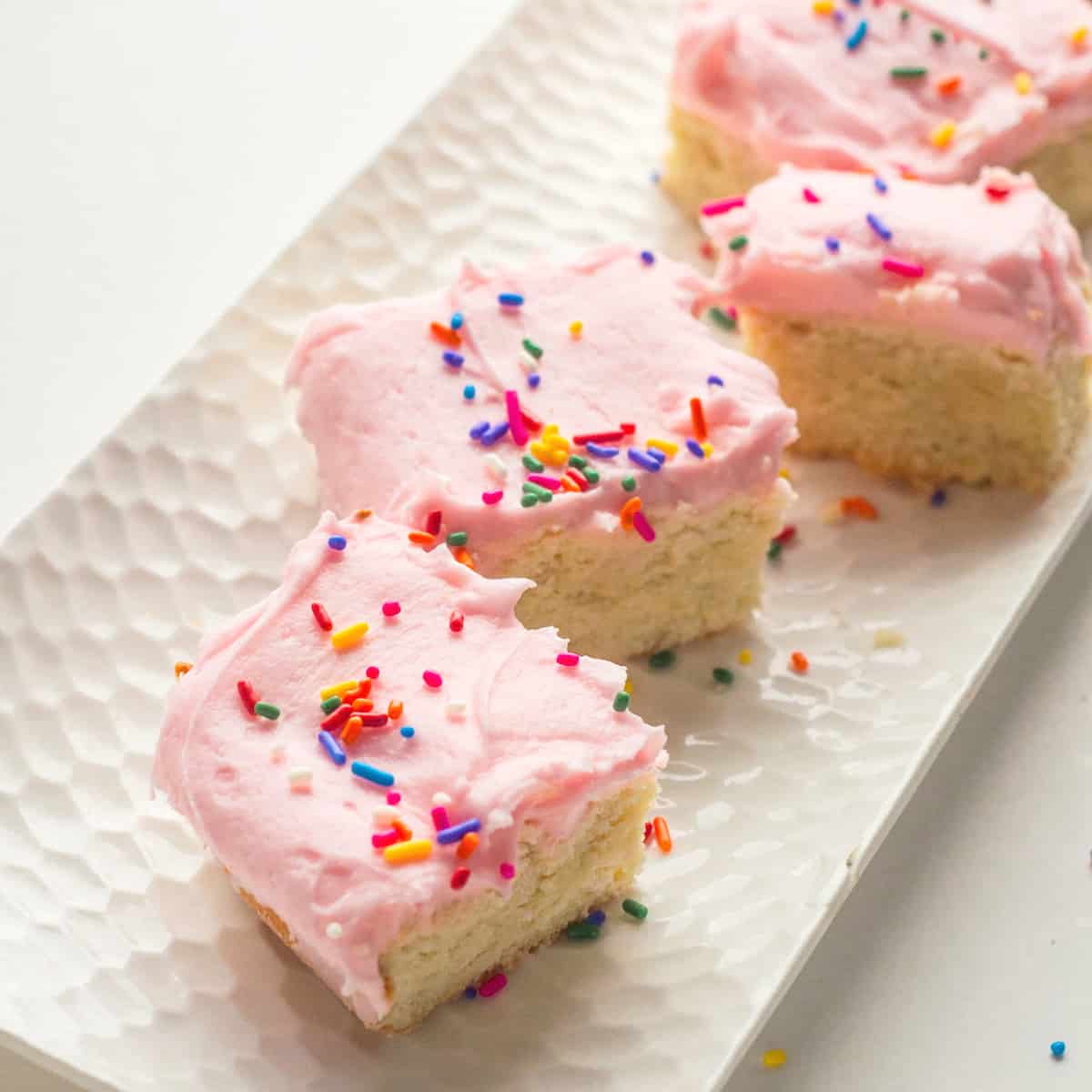 Classic Shortbread sugar cookie bars are a simple and delicious bar cookie. These shortbread bars are easy to make and topped with the yummiest buttercream icing. They're also pretty enough o decorate for all of the seasonal holidays!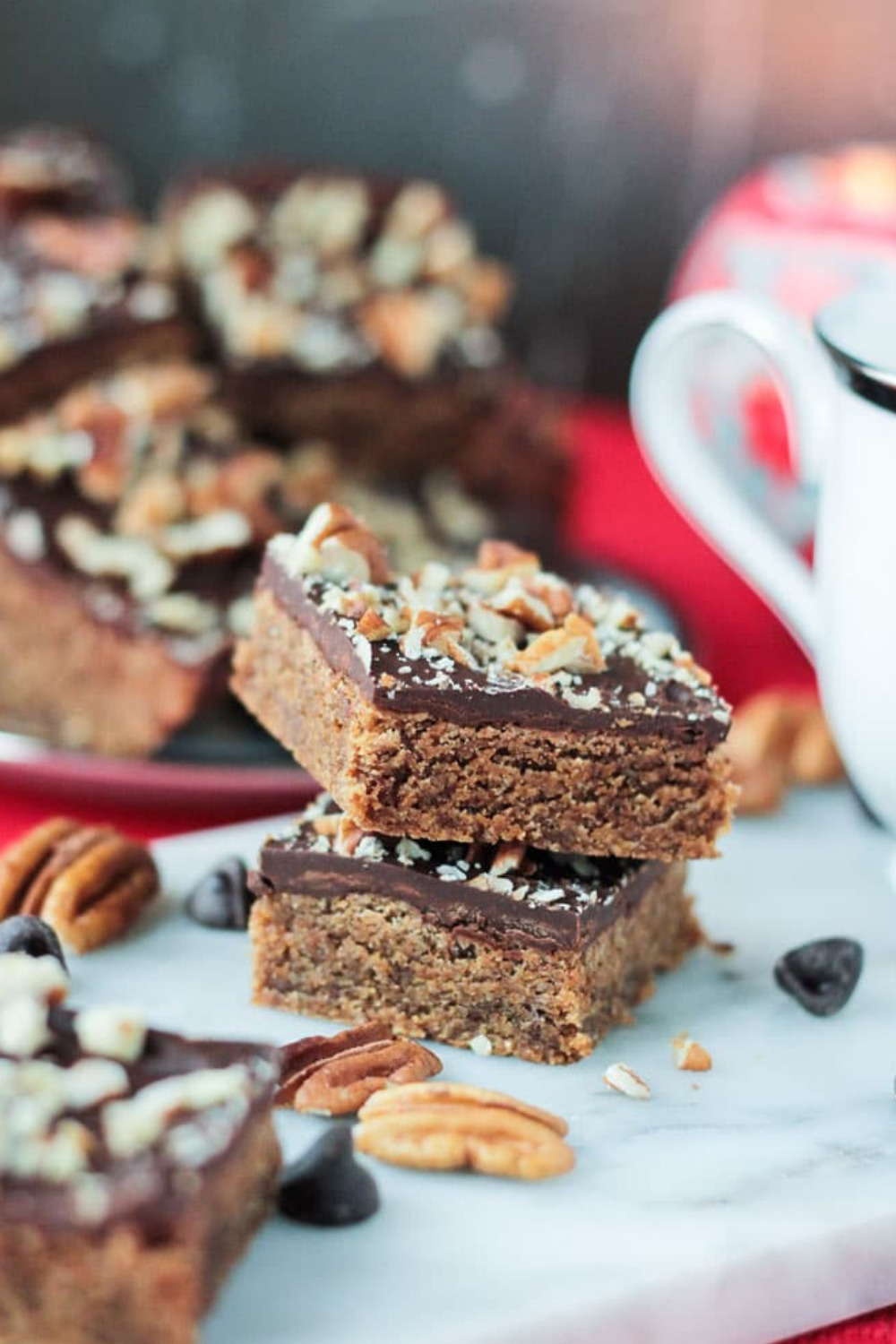 Classic toffee bars are reinvented with no butter, no oil, no eggs, and no refined sugar, making them a healthier spin on a traditional toffee bar. These vegan bars are deliciously chewy bars that have that classic toffee flavor thanks to a little pecan butter and coconut sugar.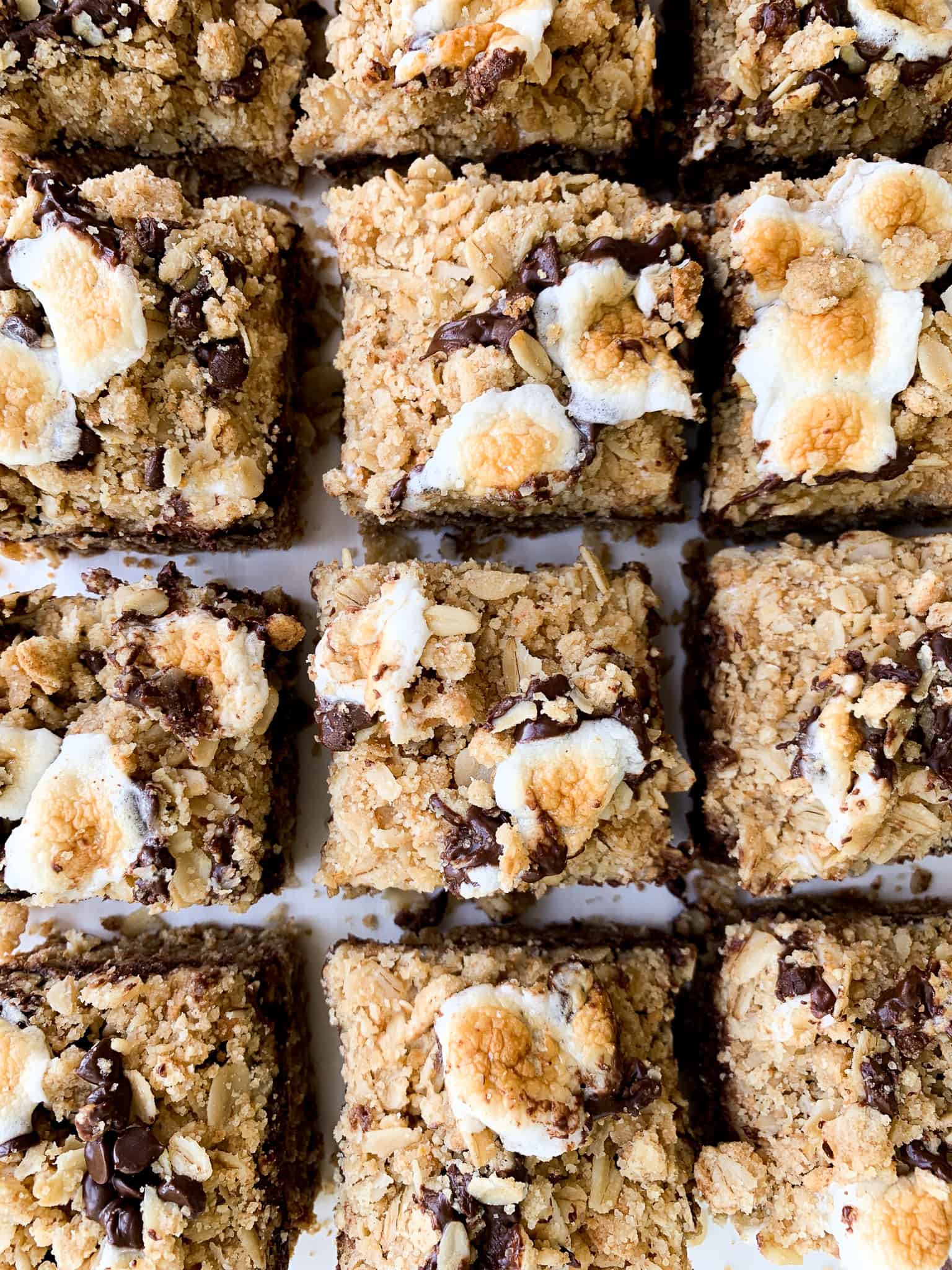 I will forever love s'mores, and these Oatmeal S'mores Cookie Bars are a healthier version with the classic S'mores flavors all in a quick and easy bar form. Made with whole wheat flour and oats, this s'mores recipe is healthier than most bar recipes. Enjoy your favorite childhood treat, on the lighter side!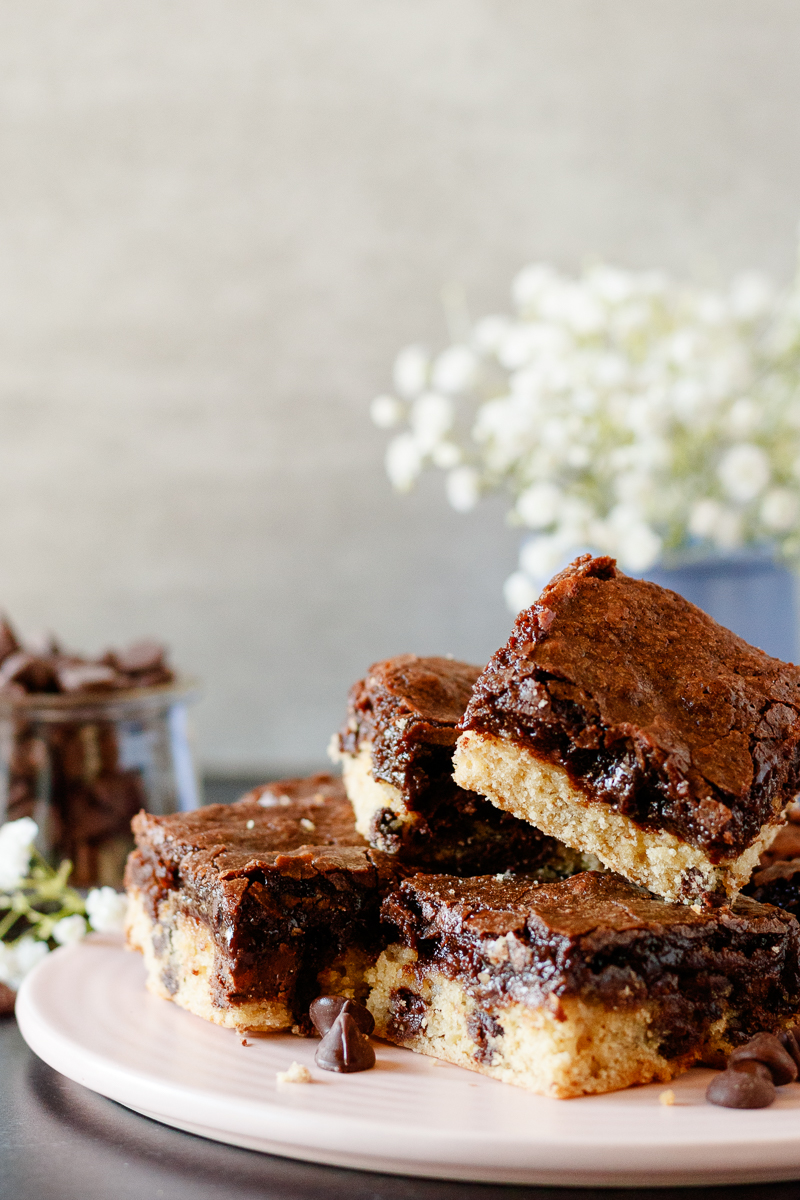 This version makes for a super light brookie! Why choose just one dessert when you can bake up these easy brookie bars? Also known as a brownie and cookie bar in one; a.k.a.,a chocolate chip cookie base and a brownie layer on top.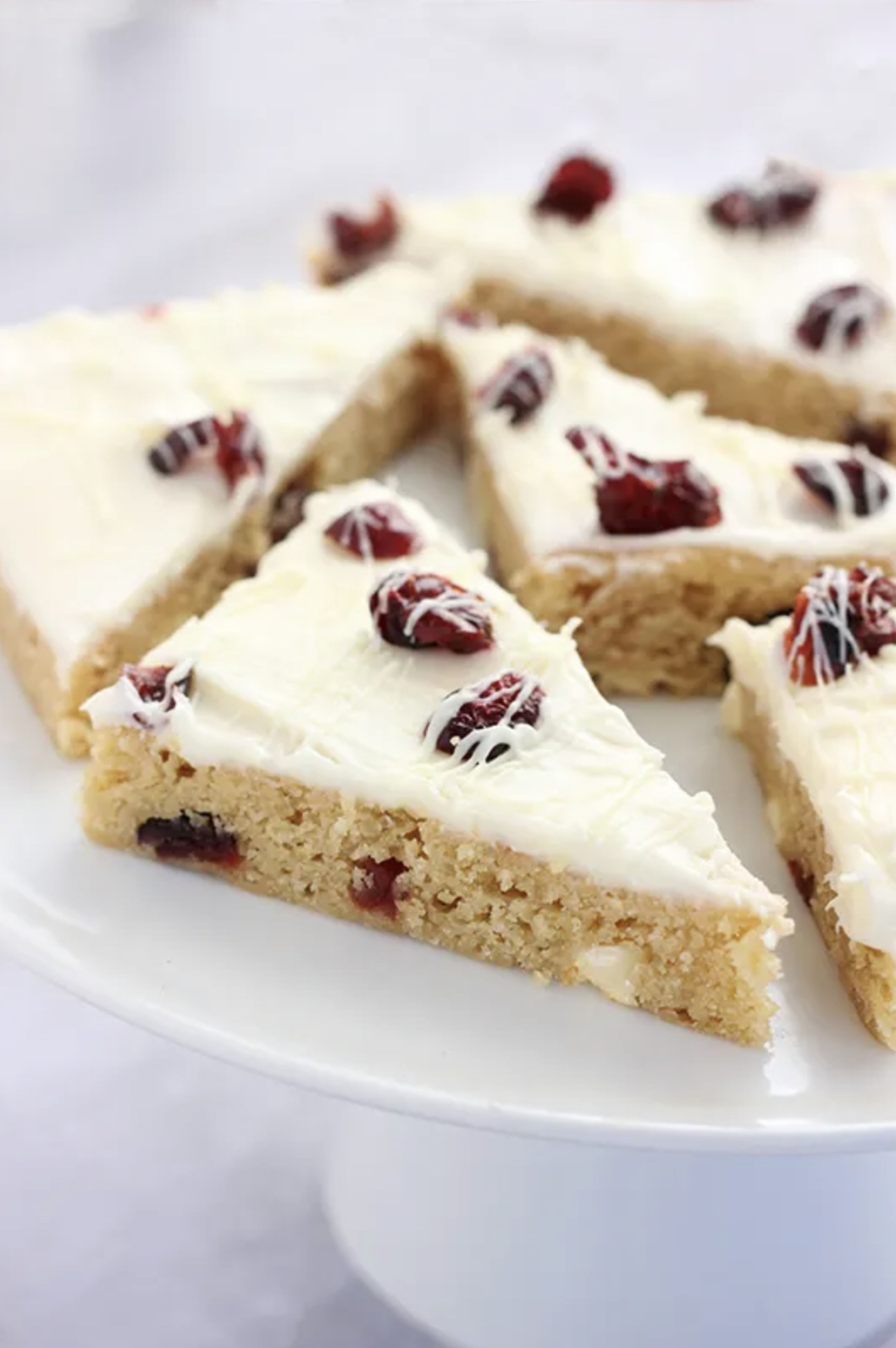 These cranberry bliss cookie bars are a Copycat Starbucks Cranberry Bliss Bars version. Sweet ginger bars sprinkled with dried cranberry and white chocolate and topped with a tangy cream cheese frosting; SO darn good.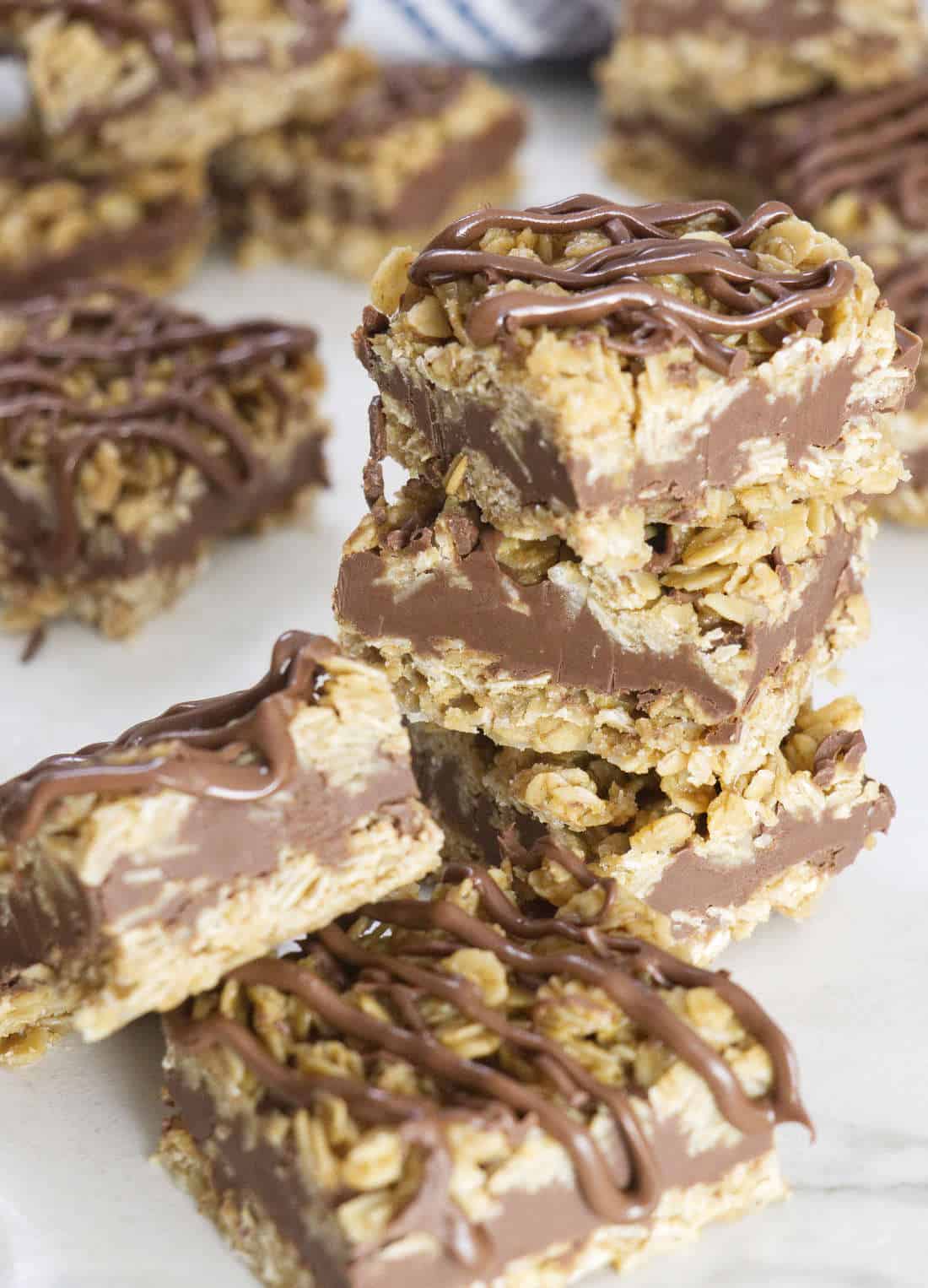 No-bake chocolate Nutella oatmeal bars are a beautiful thing indeed. Crunchy oatmeal granola and a creamy chocolate Nutella filling (plus a hearty drizzle of Nutella on top, for good measure of course!) make the perfect pairing.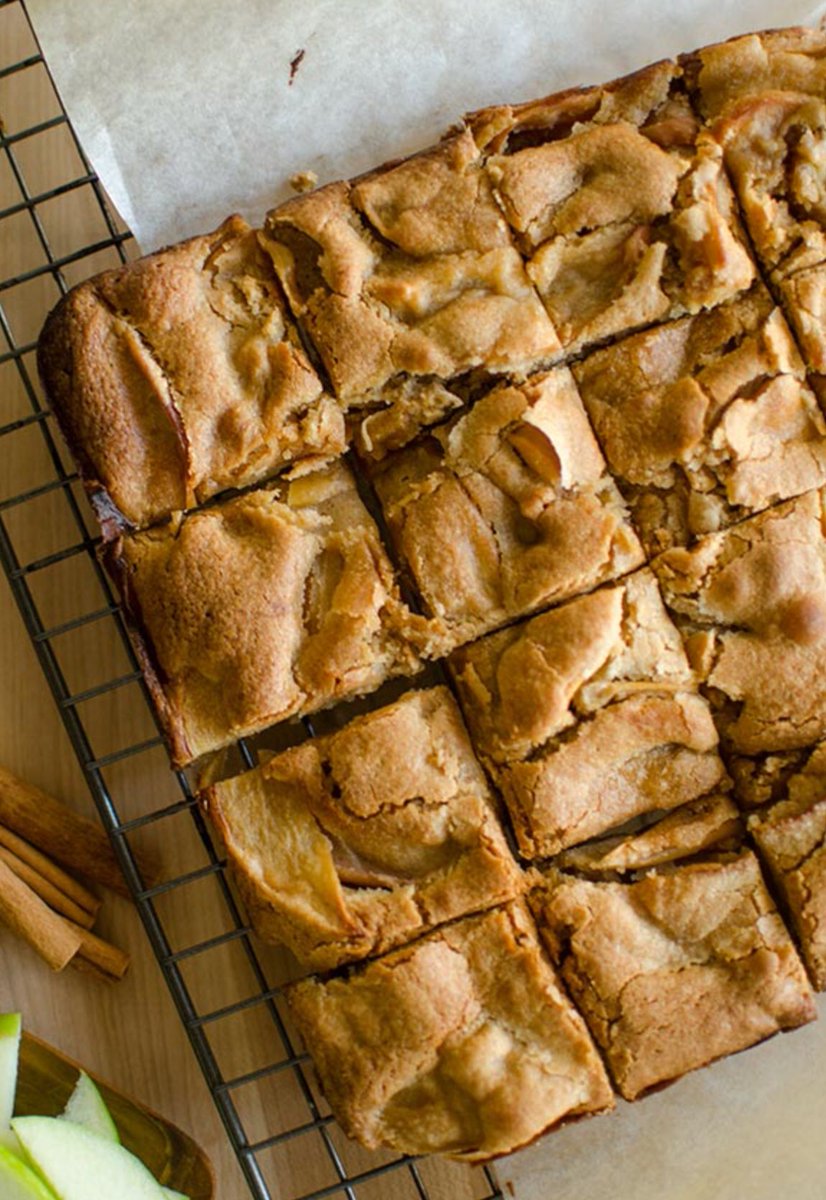 Make the most incredible apple blondies with melt-in-your mouth flavor, fresh apples right in the batter, cinnamon and nutmeg, all in cookie bar form.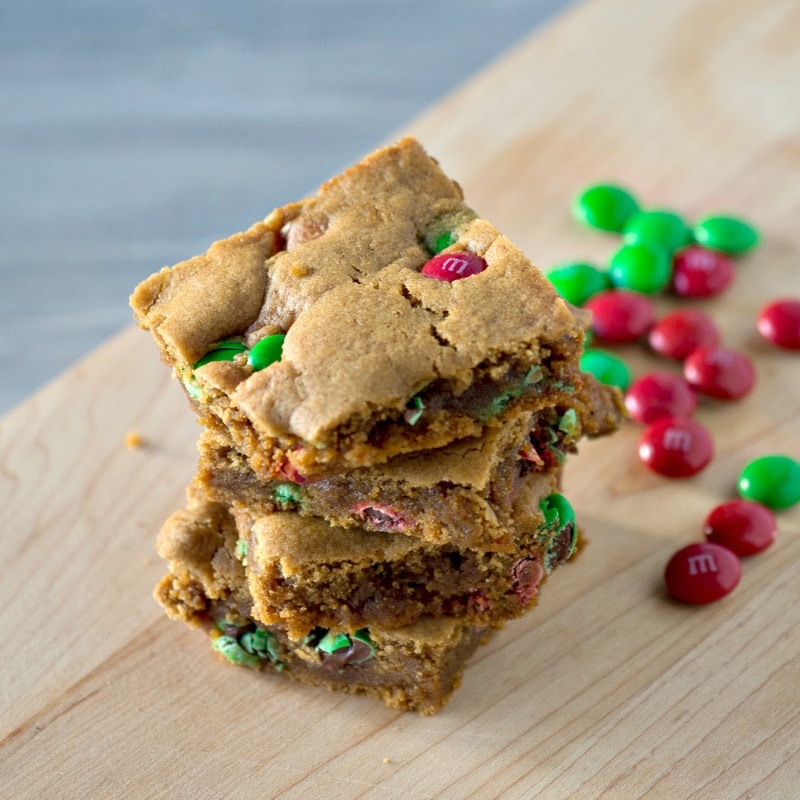 Rich molasses, ginger and cinnamon for spice combine to make the most delicious and chewy Holiday Gingerbread Cookie Bars. The added added M&Ms make these cookie bars even more decadent and festive! These cookie bars are a quick and easy alternative to making gingerbread men for your holiday dessert table (and might possibly taste even better).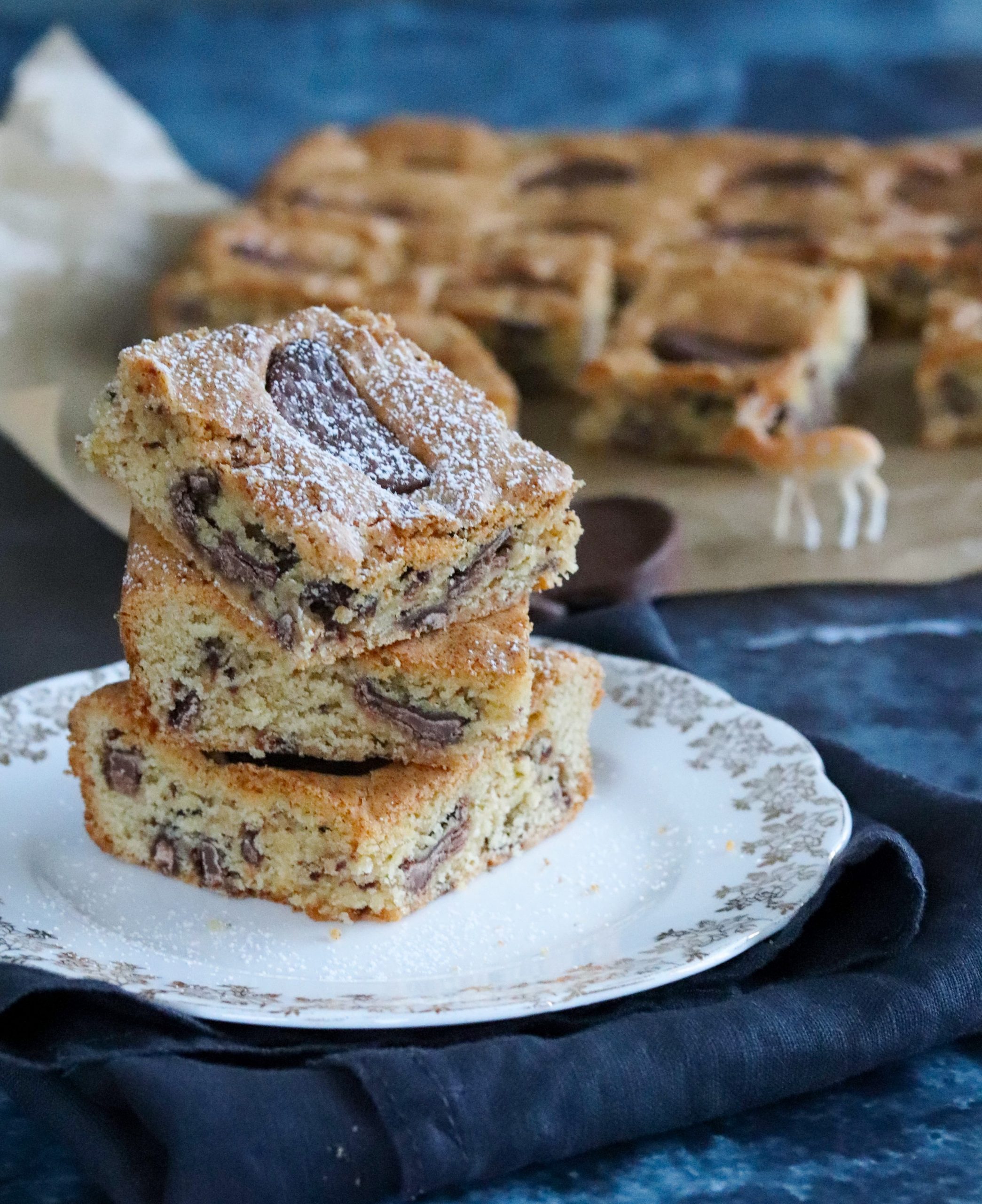 If you love those decadent chocolate orange slices sold around Christmas-time, you're going to adore these chocolate orange cookie bars. And you can enjoy the holidays all year long with these yummy cookie bars.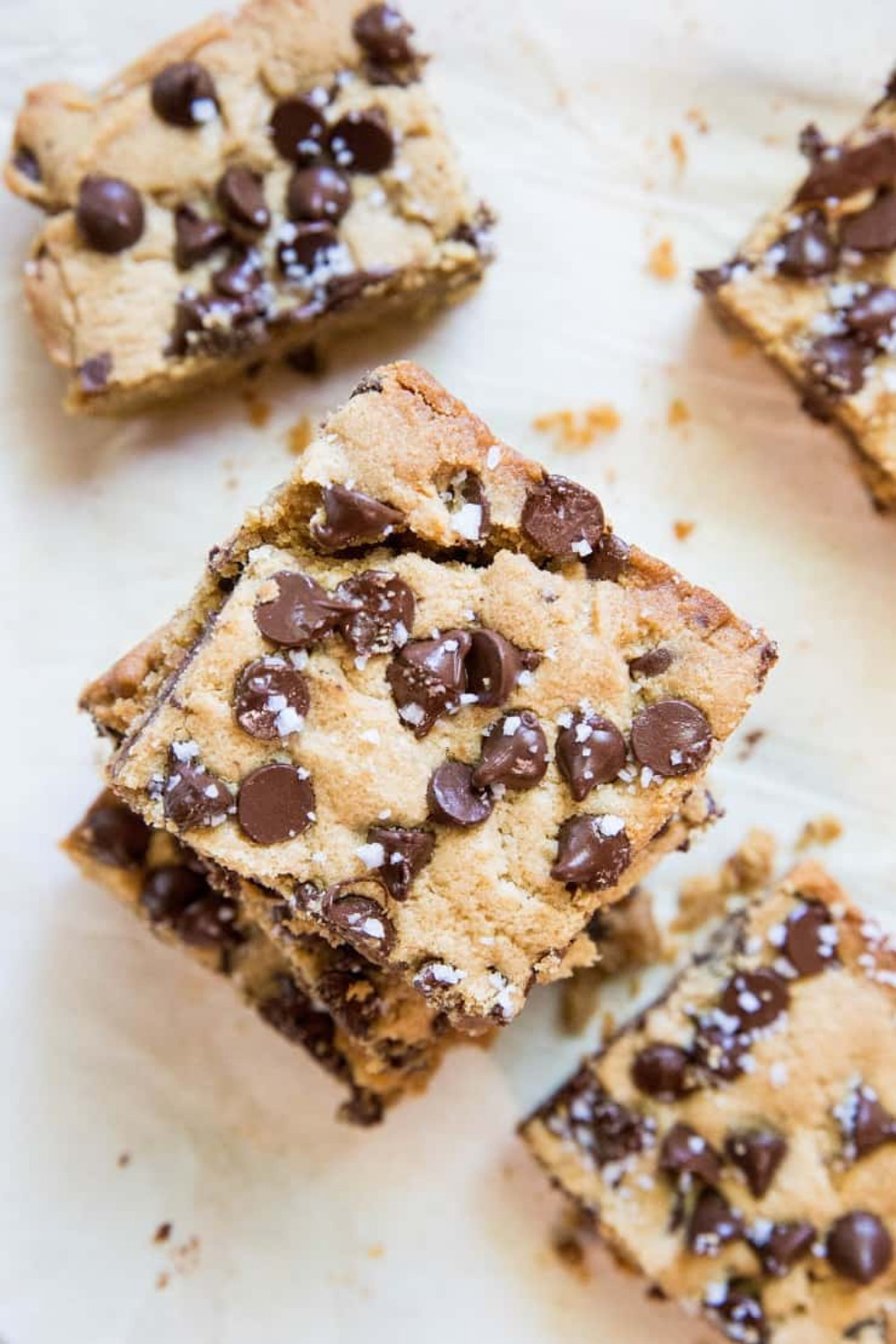 Gluten-free peanut butter chocolate chip cookie bars are such a crowd pleaser! (And your guests will never know these cookie bars are actually gluten free!) Perfectly moist, flaky yet chewy and gooey, these bars are a sweet delight. Bonus points: they also happen to be refined sugar-free.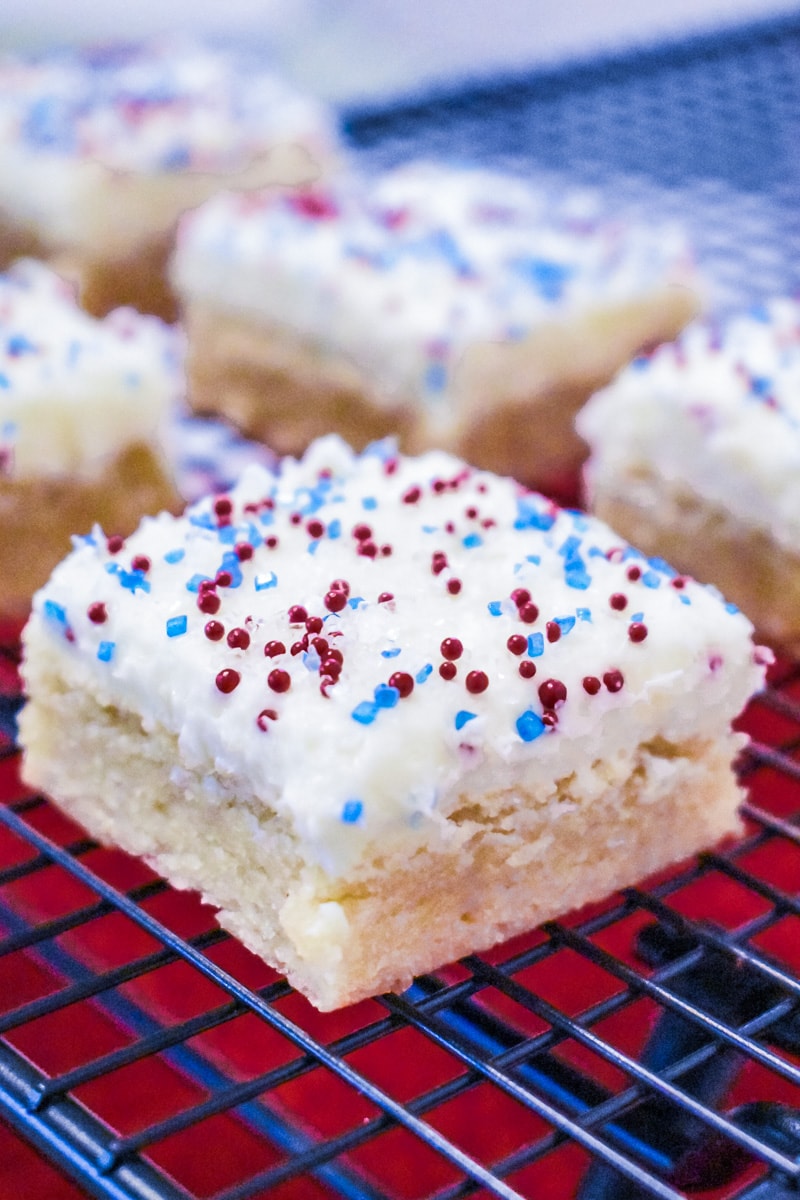 These Sugar Cookie Bars are not only super easy to make, they are SO good! This version is soft and chewy and topped off with a thick layer of sweet vanilla frosting and sprinkles, of course. These cookie bars are also simple to decorate for any occasion – or to just enjoy for a simple family treat.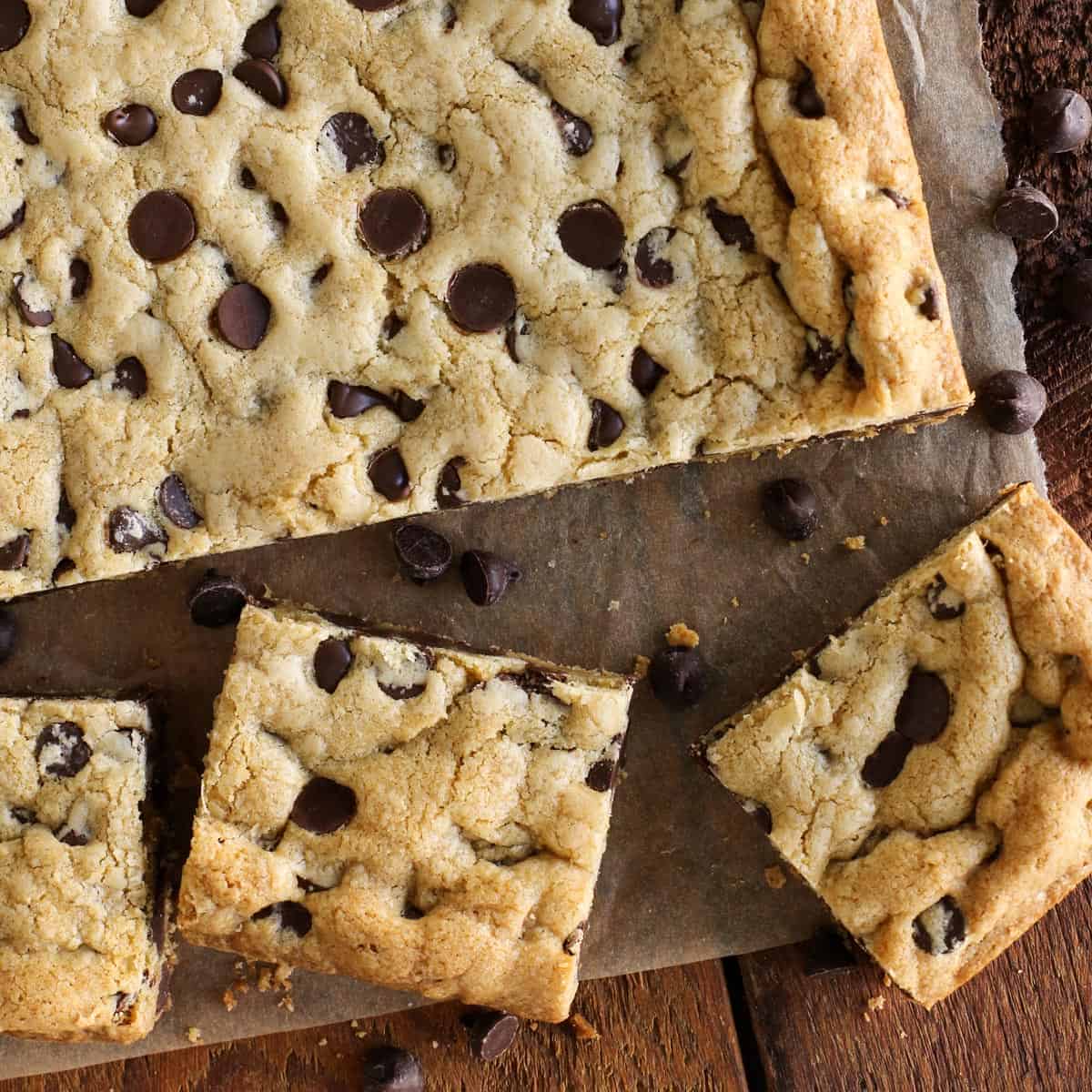 These Chewy Chocolate Chip Cookie Bars are baked in a quarter sheet pan, and make for a quick and totally easy chocolate chip cookie recipe with no mixer and no chilling required. You will love how soft and buttery these cookie bars are!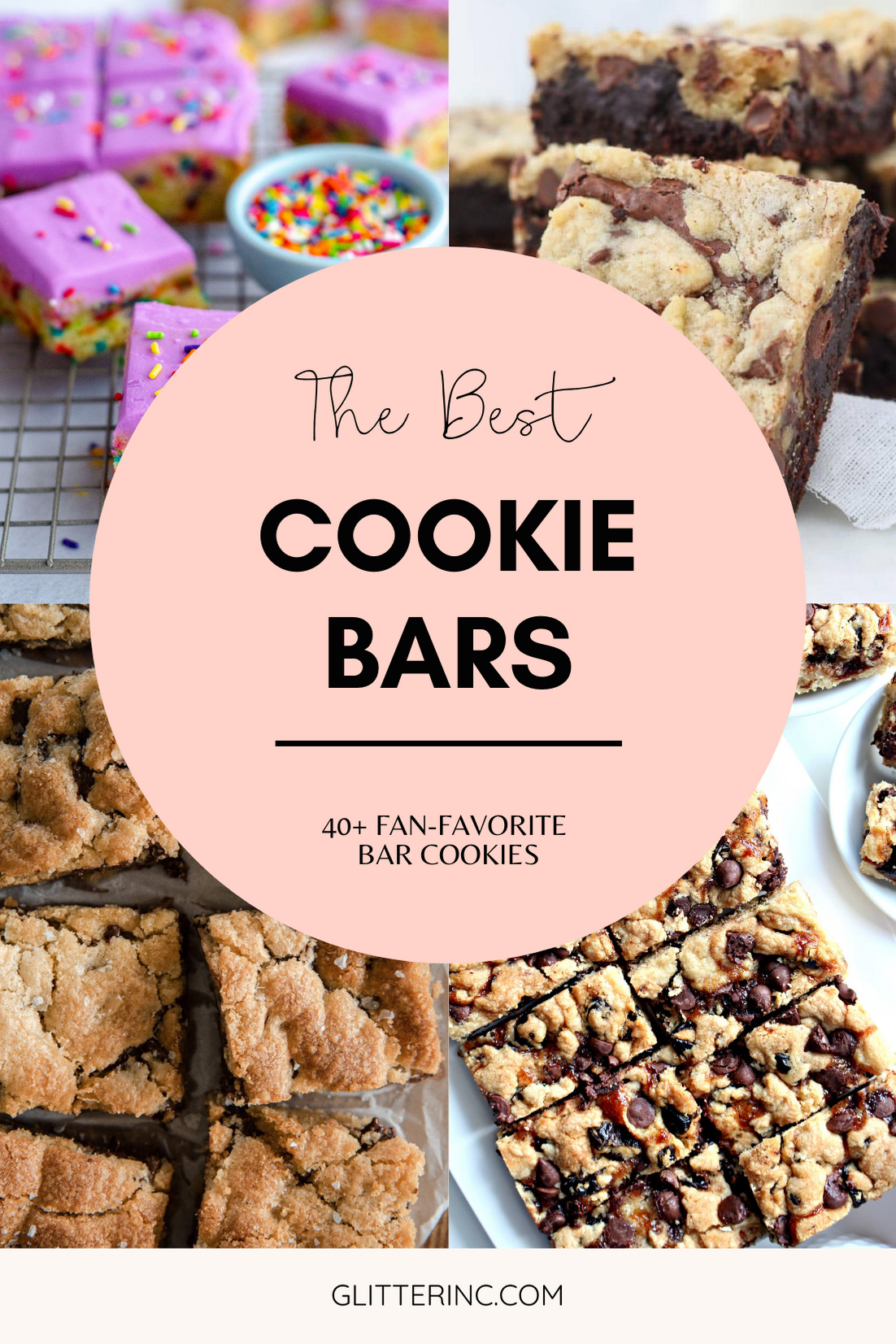 And now, after putting together this massive post of all of the best cookie bars, I'm off to bake! Wanna guess what I'm making? 🙈
SHOP THE COOKIE BARS RECIPE POST | CLICK LEFT & RIGHT ARROWS TO EXPLORE

Loving all of these amazing cookie bars? Head to our recipe page to check out what else we're dreaming up in the kitchen!