This post contains affiliate links, which means that if you click on one of the product links, I'll receive a small commission. Thank you so much for clicking through and helping to support this little blog business of mine! Read more about our site, privacy, and disclosure policies here.
It's Back to School season!! Celebrate their first day of school by creating an extra special family tradition that they'll cherish from preschool, kindergarten, all the way up through high school.
I love a good tradition, especially one I can celebrate with our kids. So of course, for us, the first day of school is no exception. The past few years, we've been having an extra special dinner (and dessert!) on the first night of preschool, but now that our oldest, Scarlett, is starting Kindergarten (😭) and in a brand new city, no less, I really wanted to come up with a simple and sweet tradition that we could celebrate with our kids on their first day of school for years to come.
I asked my closest friends, and went to our GLITTER MOMS group, to get all the details, and gathered some super special, simple, and memorable ideas for celebrating your kiddos on their first day of school in the best kind of ways.
So here they are: a dozen back-to-school traditions so adorably memorable, you'll want to steal them for your own kids. (And you totally should!)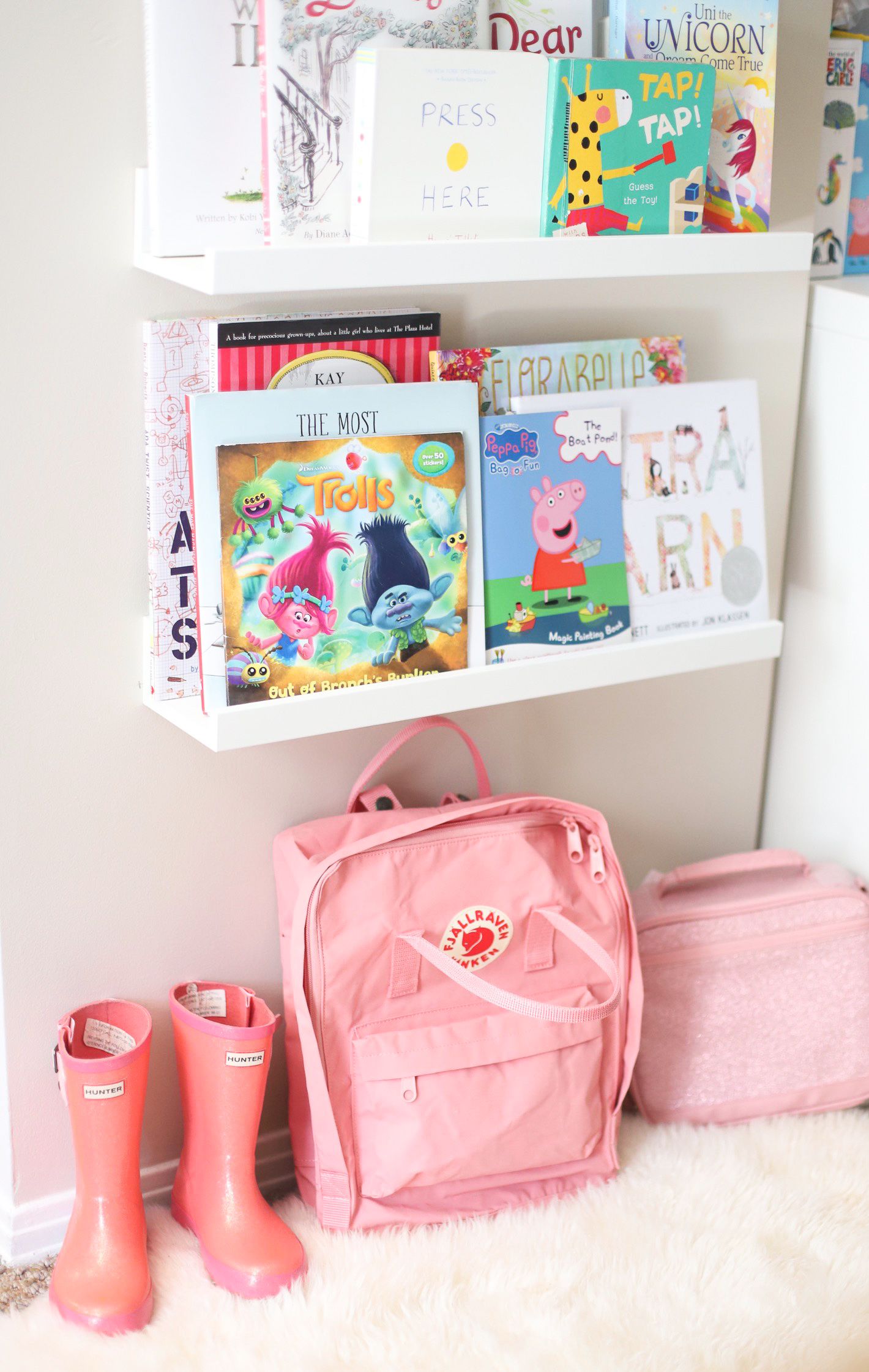 12 Super Sweet First Day of School Traditions
Count Down
Start a count down to the big day. Make the first day of school something to look forward to by crafting a countdown paper chain. Each day, tear one link off of the paper chain and ask your kid(s) to name something they're looking forward to about school. You can see this adorable craft in action on Brassy Apple.
Celebratory Dinner Out
Have a celebratory dinner out, or make their favorite meal, or order in something fun. Let your little one choose a favorite meal and have a "first day of school" night out (or in!) Talk about their day at dinner, share highs and lows, favorite parts of the day, etc.
Pancake Breakfast
Start the morning off right and have a pancake breakfast the first morning of school.
First Day Surprise
Give them a sweet first day of school surprise. Make them a little basket or fill a brand new pencil case with a few fun back-to-school goodies; things they'll need for school, plus a fun little keychain or set of erasers.
A Special First Day of School Book
The night before the first day of school, read a special book with your kids. You could even write the date and names of your kids (plus what grade they're starting) in the flap, so that you can always remember the special day.)
Some back-to-school book favorites include:
Oh, The Places You'll Go! (This classic Seuss book encourages readers to find the success that lies within. Perfect as a keepsake.)
The Wonderful Things You Will Be (We have and love this book, and I get all teary-eyed every time I read it to our girls.)
Monty the Manatee (This one has a really great anti-bullying message.)
The Kissing Hand (Especially good for kids who are nervous about their first day of school.)
Amelia Bedelia's First Day of School (Anyone else love Amelia Bedelia as a child? So excited to share these books with our girls.)
Mermaid School (Just ordered this one for our girls since they're both obsessed with mermaids and the book is about Molly's first day at mermaid school.)
Start a New School Year Calendar
Hang a calendar on the wall and sit with your kids, marking down big dates on the calendar. Use stickers and markers to block out really exciting days. If you have younger/Elementary aged kids, try a monthly calendar and focus just on one month at a time. (Love this Melissa & Doug Monthly Magnetic Calendar and this Learning Resources Calendar & Weather Pocket Chart.)
Hang your calendar right in the kitchen or living room, so that the whole family can reference it whenever they want. This will help your kids get excited about things they can look forward to throughout the school year.
Throw a Mini School Year's Eve Party
Ever heard of School Year's Eve? It's the perfect excuse to throw a little party on the night before the kids' first day of school. Order a pizza, get a pack of cupcakes (or bake your own super easy crazy cake cupcakes), play with poppers or noisemakers, and throw a little living room dance party.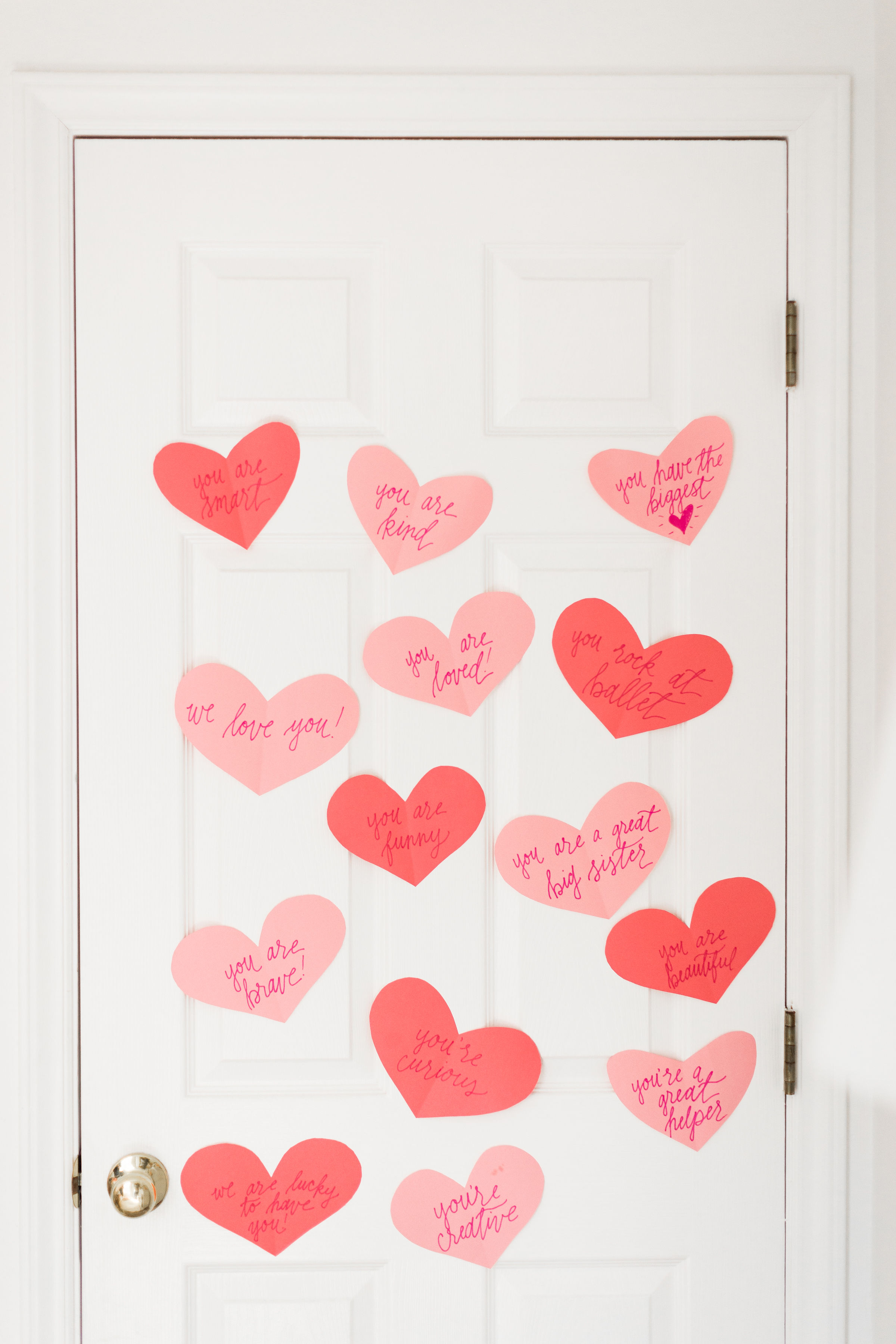 Decorate Their Door The Night Before
Have your kids wake up to a door full of positive affirmations. Just like our DIY Valentine's Day "heart attack" paper hearts, fill their door with an explosion of paper hearts on their bedroom door the morning of their first day of school, all of them written with affirmations and words of encouragement, to spoil your rising student with love.
Pack an Extra Special Lunch
Make them their favorite lunch for the first day of school, or cut everything up into fun shapes using cookie cutters, or sneak a love note into their lunchbox. No matter what you go with, they'll love the lunchbox surprise.
Put Together an Ice Cream Sundae Bar
Buy a few tubs of ice cream, all of the toppings – like sprinkles, whipped cream, fudge and caramel sauce, maraschino cherries, etc. – and set up an at-home ice cream sundae bar. Make sundae creations and then cheers to your little ones' success for a sweet new school year.
Interview Your Kids
Write down a list of questions to ask your kiddos about their first day of school, turn on your camera, and record a pretend "interview" style session, asking about their day, their teachers, their favorite part of their new class, new friends, funny stories, etc. Record the same Q&A video on the first day of school each year, and you'll be crying your eyes out playing the home videos for years to come.
And of course, don't forget to take a first day of school (and last day of school) picture!
I love comparing each year's first and last day of school pictures, and the whole extended family adores seeing them too.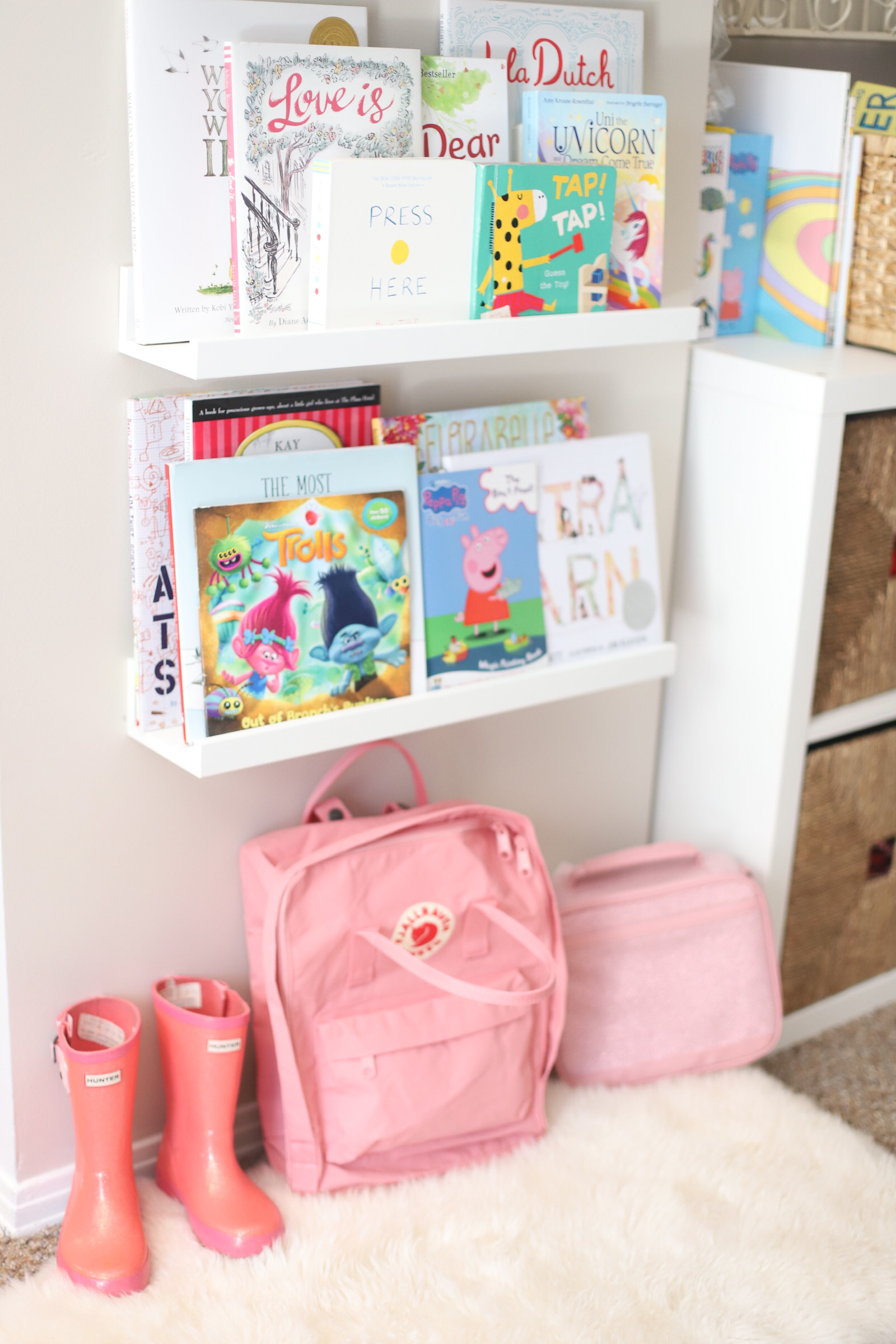 SHOP THE FIRST DAY OF SCHOOL TRADITIONS / CLICK LEFT & RIGHT ARROWS TO EXPLORE

YOU CAN SEE MORE OF OUR LIFE WITH TWO LITTLE ONES HERE.