This post contains affiliate links, which means that if you click on one of the product links, I'll receive a small commission. Thank you so much for clicking through and helping to support this little blog business of mine! Read more about our site, privacy, and disclosure policies here.
Make these fluffy, moist, and delicious chocolate cupcakes with our favorite easy chocolate crazy cake recipe. These foolproof (and magically egg-free and dairy-free) cupcakes are perfect for your next party!
In my humble opinion, everyone should have a handful of awesome cake, cookie, and cupcake recipes in their baking arsenal, and this recipe for classic crazy cake chocolate cupcakes is easily one of our go-tos.
The chocolate cake for this recipe is completely moist, rich, and delicious, and these cupcakes are especially GREAT because crazy cake is so unbelievably simple to whip together and produces a perfect cupcake (or cake) every single time; you'll probably wonder why you ever made cake or cupcakes from a box mix.
Goof-proof cupcakes are my kind of cupcakes! Especially when I need cupcakes in a pinch.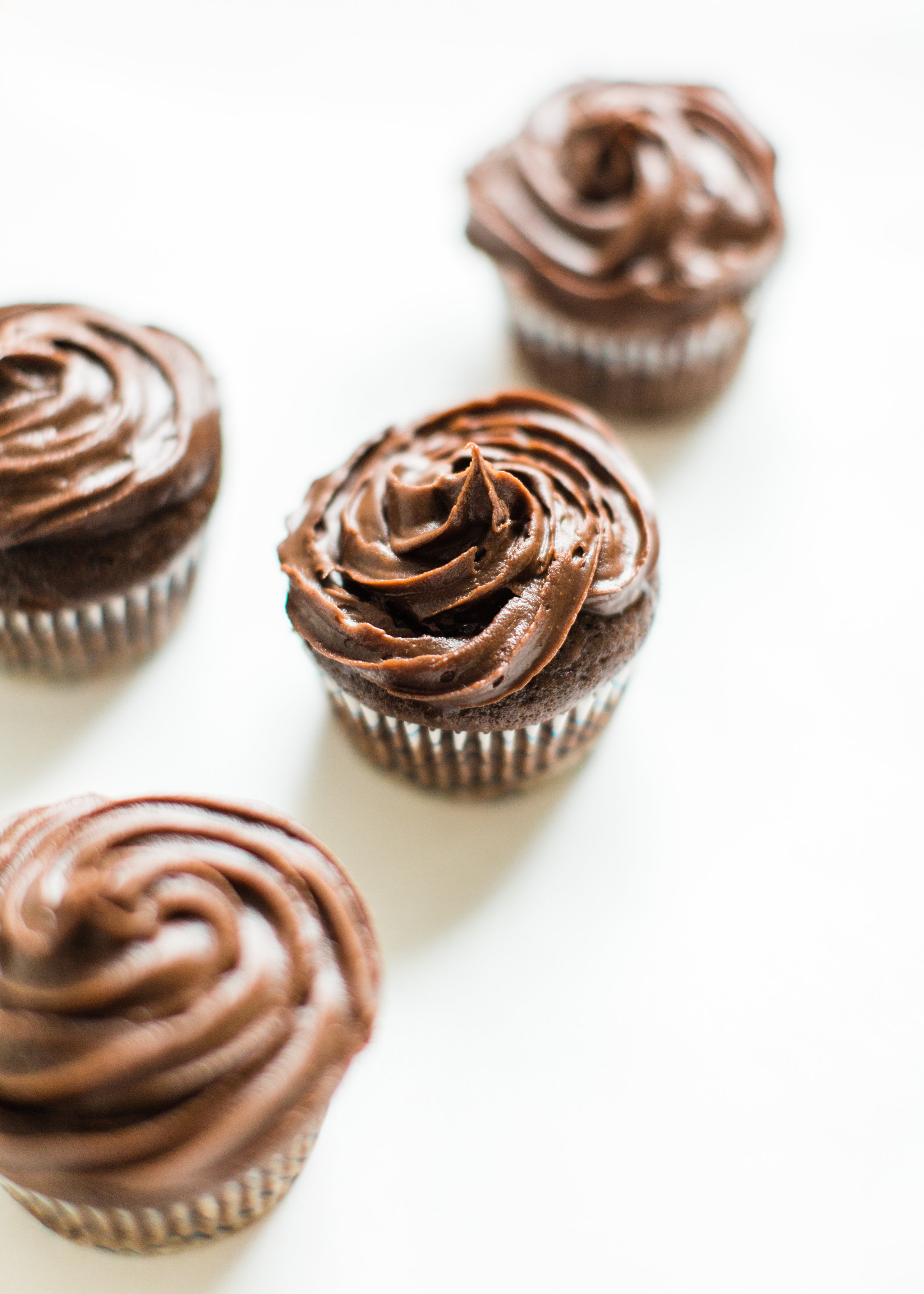 Lucky for us all, there is crazy cake. And let me tell you, you are going to love these super moist, totally incredible cupcakes.
Crazy Cake is the Best!
You may remember Emme's first birthday cake smash that we shared, which also used a vanilla crazy cake recipe. And of course, there's our favorite vanilla sheet cake … again, the magic of crazy cake! If you've never heard of crazy cake, it's time to hop on the yummy, easy cake bandwagon. Crazy cake is crazy good, dairy-free – though you'd never know it, SUPER SIMPLE to make, and wayyyyy better than a boxed cake mix (especially since it isn't full of weird ingredients.)
Also, Crazy Cake commonly referred to as "Wacky Cake" and "Depression Cake" (because the recipe actually dates back to the Great Depression) – has no eggs, milk, or butter, can be mixed and baked in one pan if you're making a cake (rather than cupcakes), and still miraculously comes out super moist and delicious every single time.
Crazy Cake Chocolate Cupcakes are perfect for birthday parties, kids with allergies, and school events!
This is our go-to recipe for egg/dairy allergies, since it has no eggs, milk, or butter; and, fun fact: you can even sub out the all purpose flour for your favorite gluten-free flour, and they still come out great!
Plus, crazy cake is a really fun cake to make with kids, so I like whipping up a batch of these with our girls when we bring cupcakes in for a school event or birthday party.
Chocolate crazy cake in particular is so moist, rich, and decadent, and totally my personal favorite. Chocolate is life. 🍫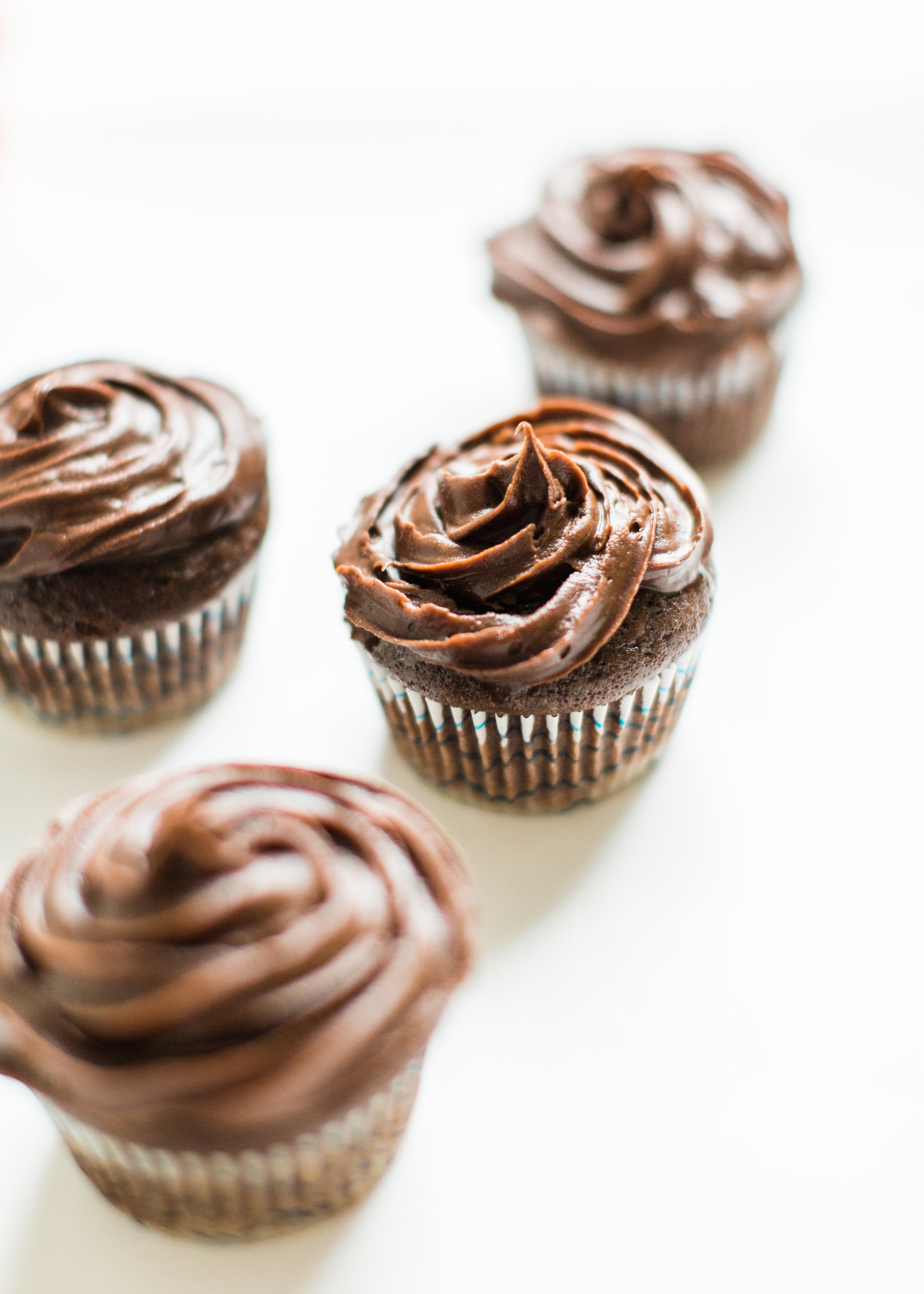 How to Make Crazy Cake Chocolate Cupcakes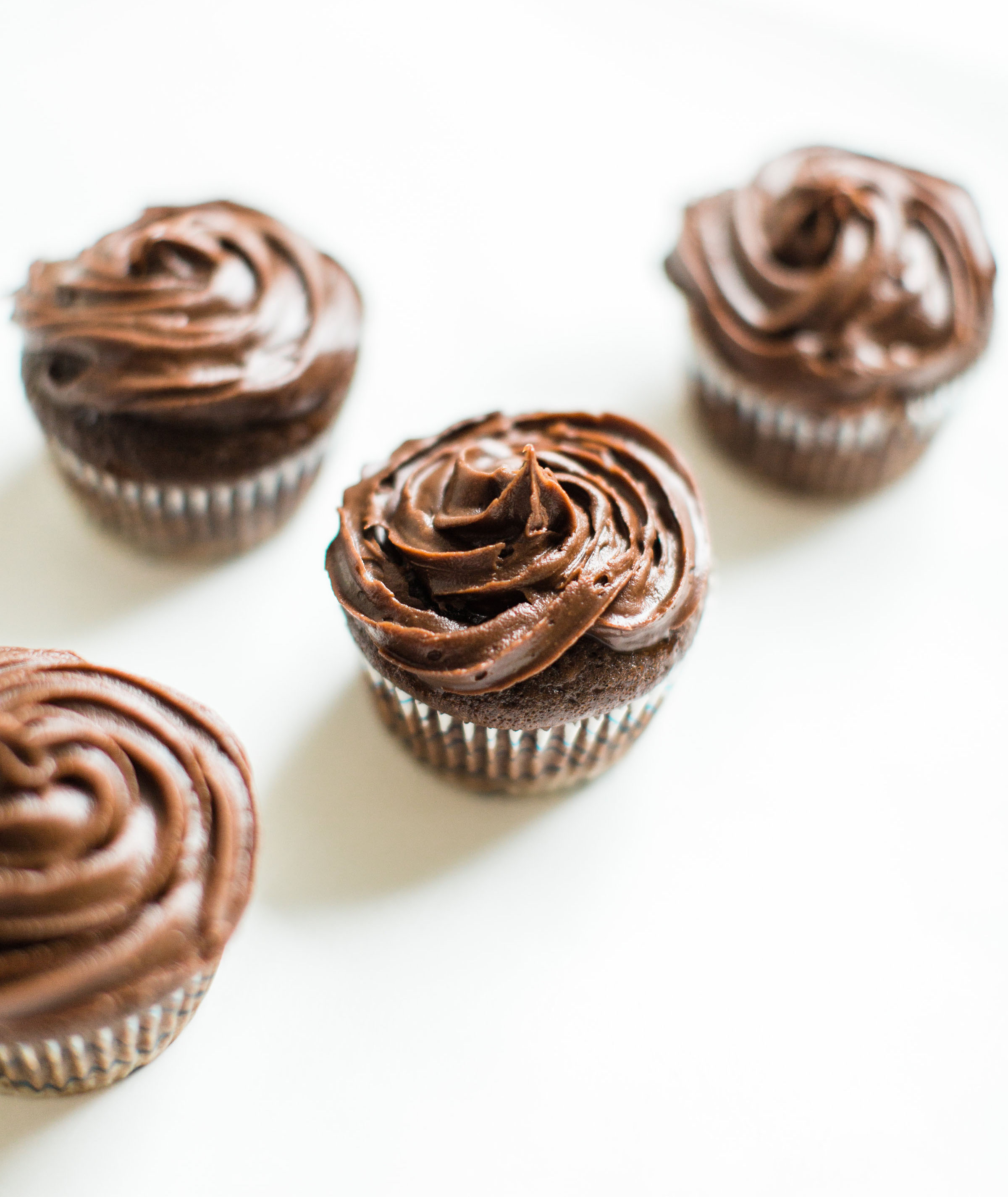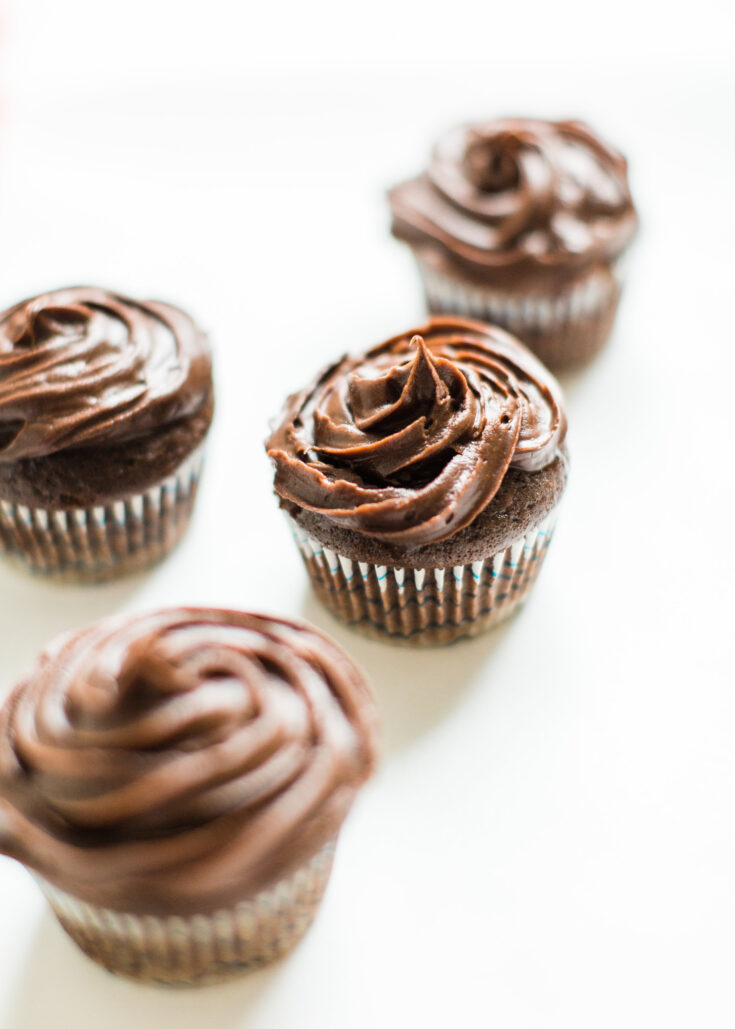 Yield:

12 cupcakes
Classic Crazy Cake Chocolate Cupcakes
Ingredients
1 1/2 cups all-purpose flour 
3 tbsp. cocoa 
1 cup sugar
1 tsp. baking soda
1/2 tsp. salt
1 tsp. white vinegar
1 tsp. pure vanilla extract 
5 tbsp. vegetable oil 
1 cup water 
Instructions
Preheat oven to 350 degrees F. Line a standard size non-stick cupcake pan with cupcake liners. I like to lightly spray over the top of the muffin tin with non-stick baking spray to prevent sticking as well.
In a mixing bowl or mixer, mix the first 5 dry ingredients in your bowl. Make 3 depressions in dry ingredients – two small, one larger. Pour vinegar in one depression, vanilla in the other and the vegetable oil in third larger depression. Pour water over all of it. Mix well until smooth.
Fill each cupcake liner 3/4 full with batter. Bake on middle rack of oven for 15 to 20 minutes. Check the center of a cupcake with a toothpick to make sure it comes out clean. Allow to cool completely before topping cupcakes with your favorite frosting. Enjoy!
Notes
Oven baking times may vary, be sure to check your cupcakes to make sure you do not over bake.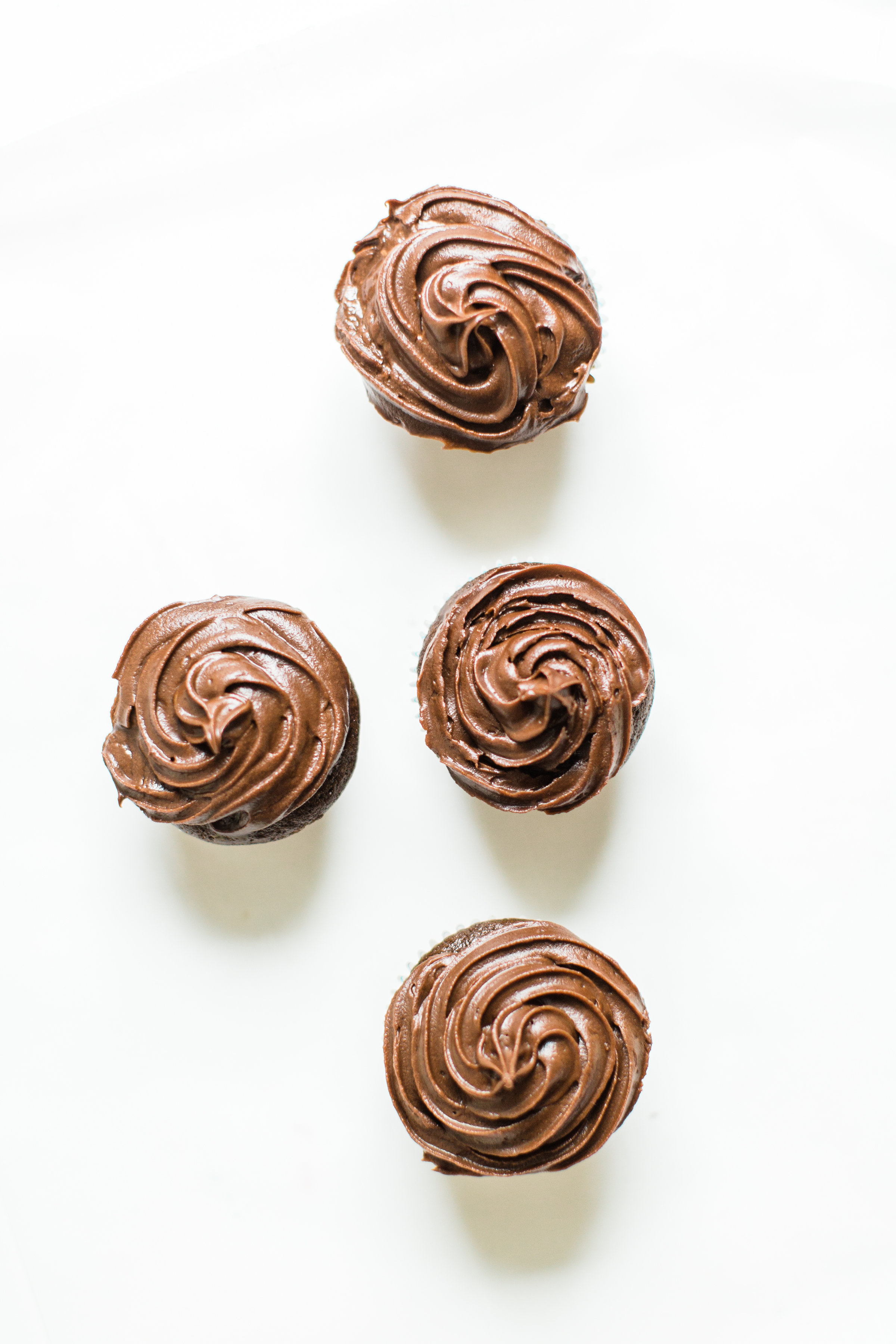 These really are the chocolate cupcakes we make every time we need a batch of chocolate cupcakes! They're absolutely my go-to chocolate cupcake recipe.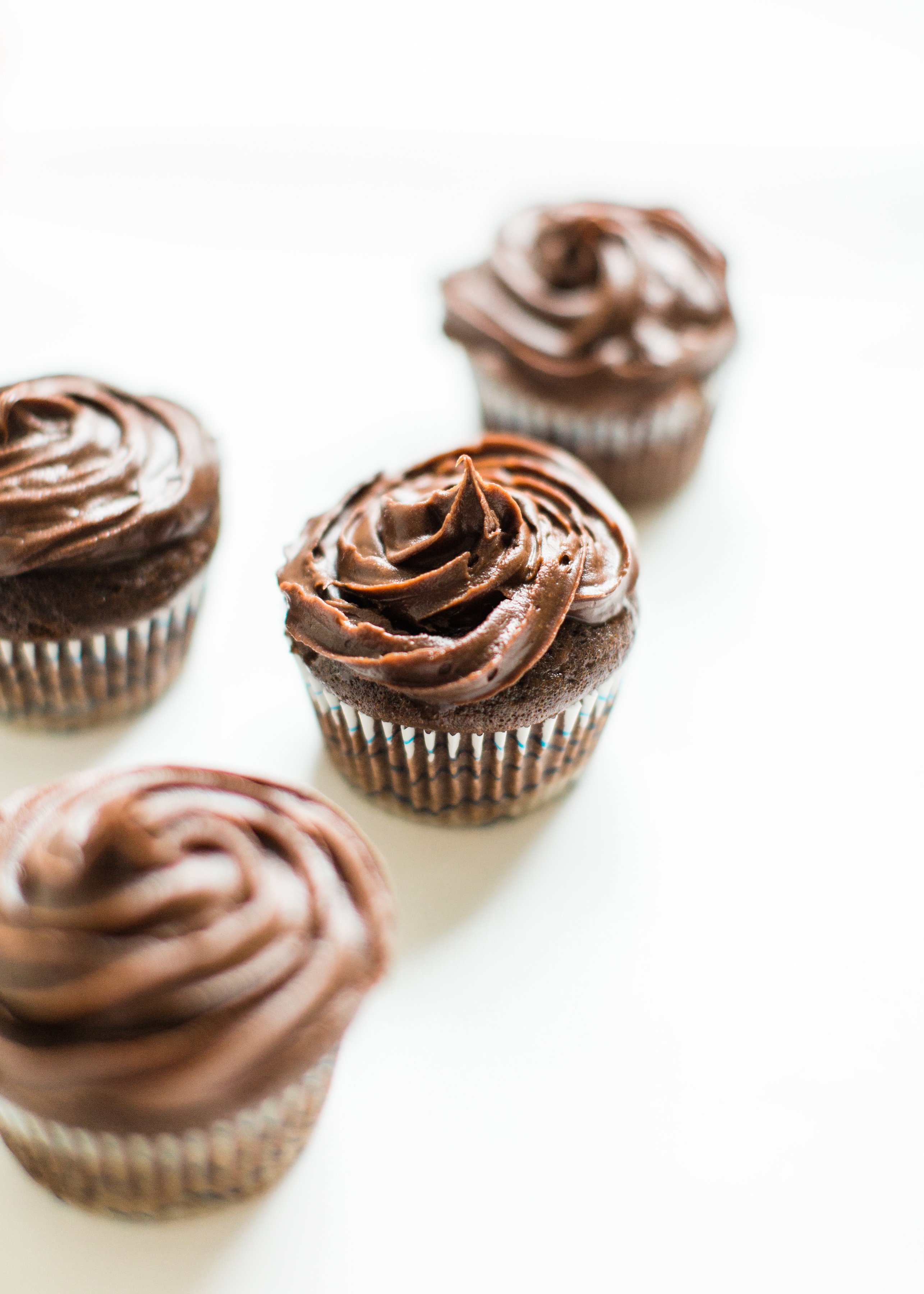 Of course, decorate your chocolate cupcakes with your favorite sprinkles. Also, we love crushing up oreos in a ziploc bag and topping our cupcakes with the crumbled oreo cookies. Yum!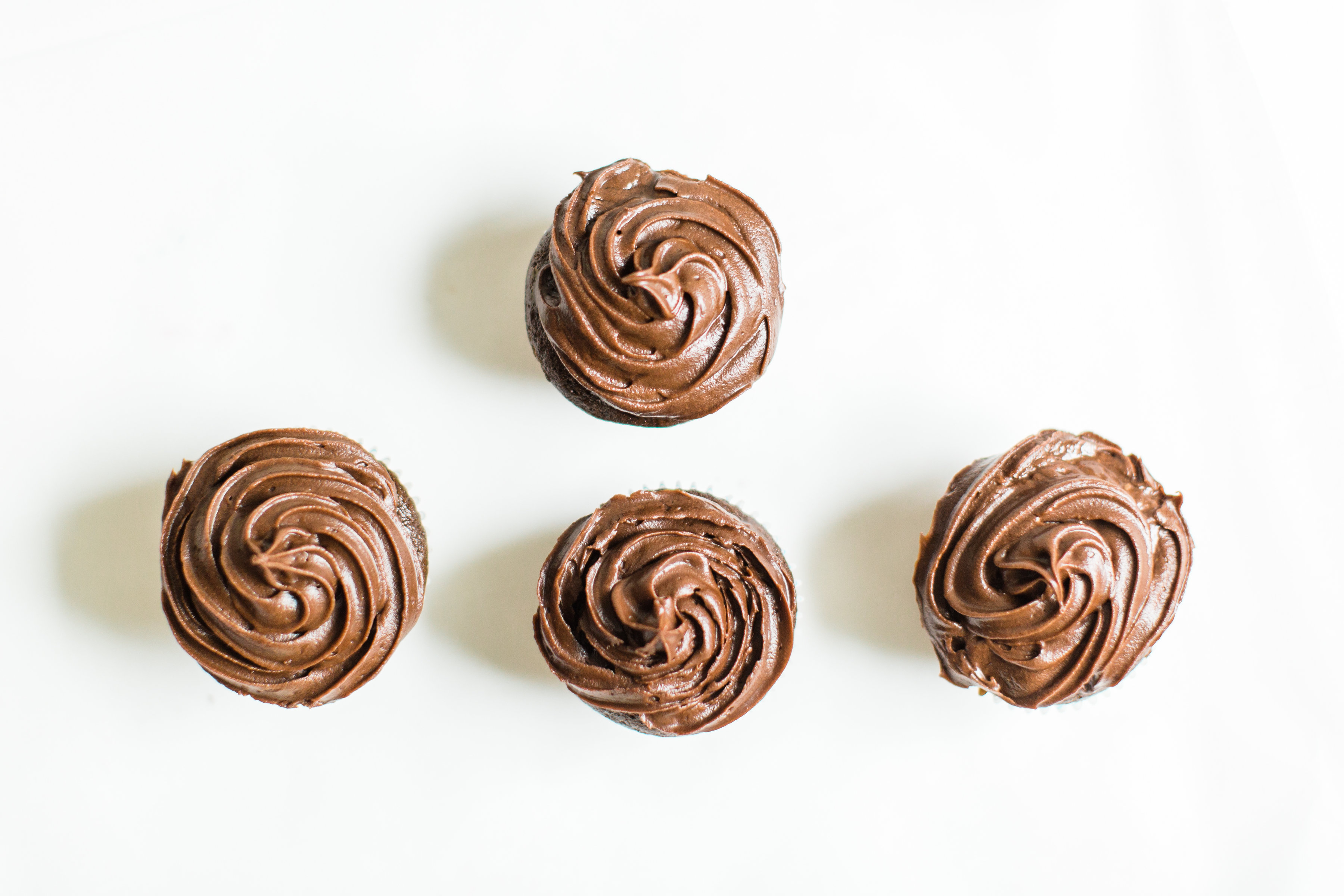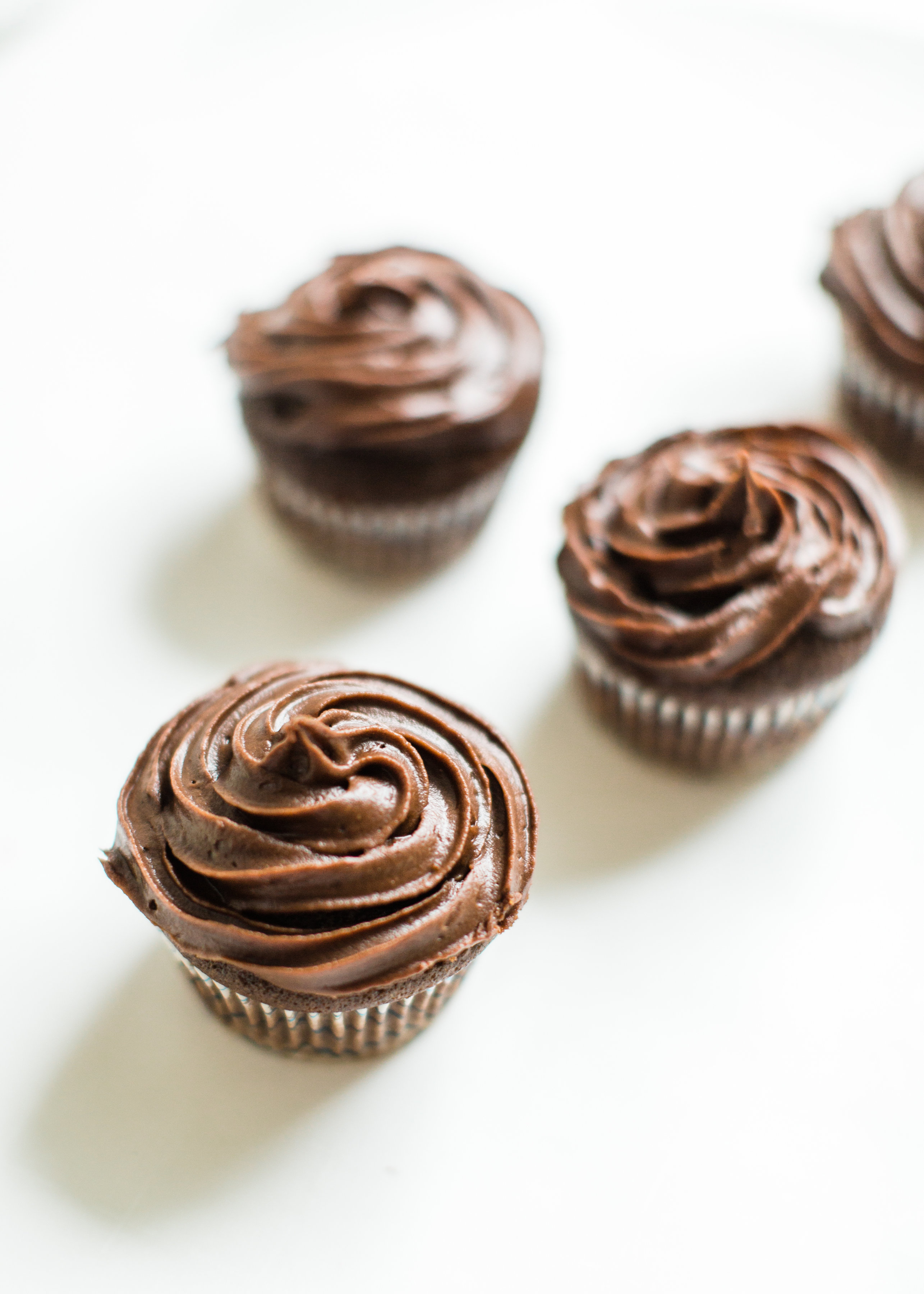 We like to celebrate!
Check out all of our parties here and head to our recipe page to check out what else we're dreaming up in the kitchen. If you make your own crazy cake chocolate cupcakes, be sure to tag me on social media (@glitterinclexi) so I can live vicariously through all of your delicious desserts!
SHOP THE CHOCOLATE CUPCAKES RECIPE POST | CLICK LEFT & RIGHT ARROWS TO EXPLORE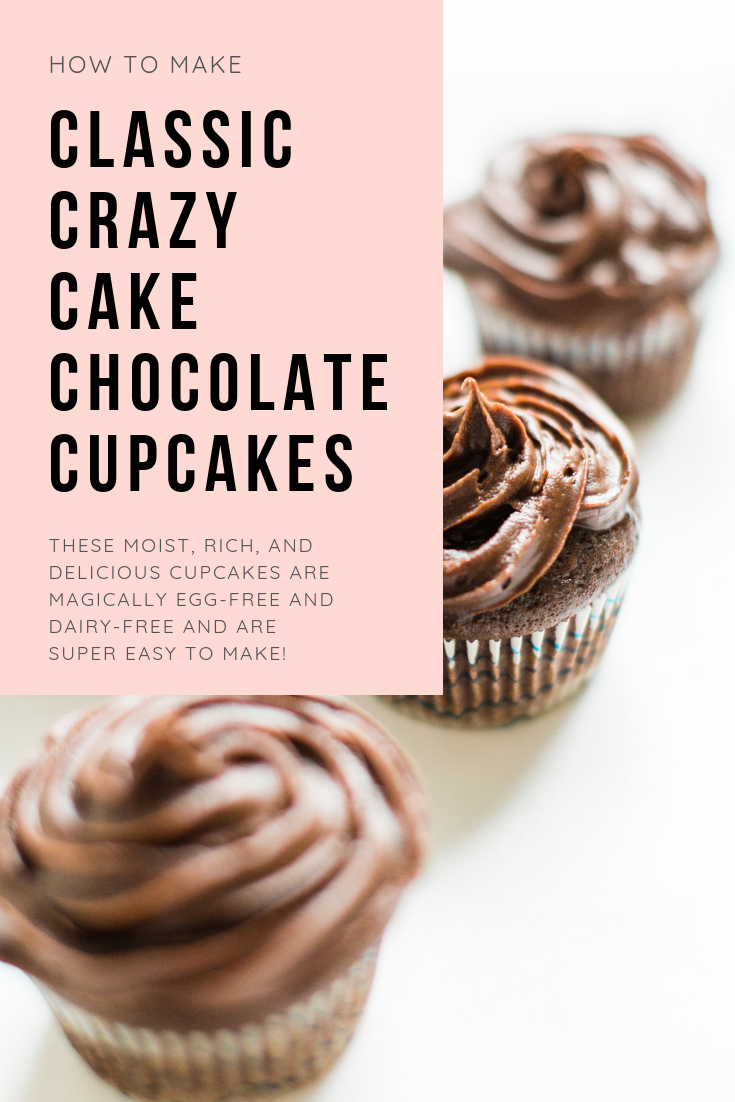 Photos by Annie Timmons Photography for Glitter, Inc.