This post contains affiliate links, which means that if you click on one of the product links, I'll receive a small commission. Thank you so much for clicking through and helping to support this little blog business of mine! Read more about our site, privacy, and disclosure policies here.
These lemon ricotta pancakes are the perfect homemade pancake! With a subtle but delicious lemon flavor, these pancakes are slightly sweet with just a hint of citrus-y tang. They are an incredible combination of thick, fluffy, and tender; basically what every great pancake should be!
I've never been a huge breakfast person, but when you turn breakfast into dessert … and top it with syrup … I'm happy to join the breakfast and brunch fan club. I mean, it's dessert, that comes with coffee; that sounds a lot like love.
I have also been wanting to try ricotta pancakes for months now. They've become somewhat trendy in the brunch world, and the combination sounded incredible in my book.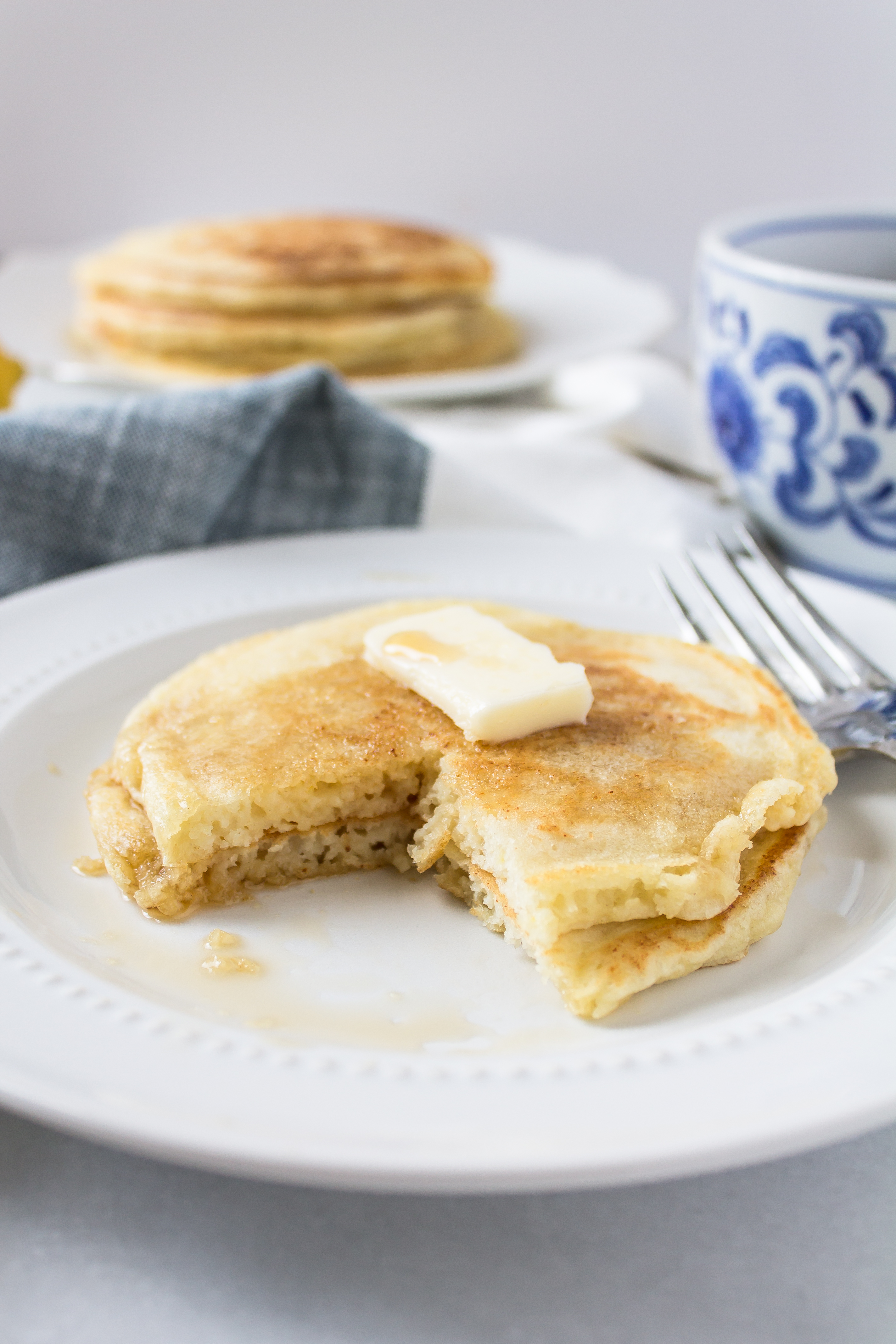 Delicious Lemon Ricotta Pancakes
Our favorite baker and food contributor, Hope, took a shot at ricotta pancakes, but with her own spin, and the result is AMAZING. Say hello to lemon ricotta pancakes. I'm thinking these might just be ideal for a Mother's Day brunch.
Hope says: These lemon ricotta pancakes are hands-down my favorite homemade pancake! With a subtle but delicious lemon flavor, these lemon ricotta pancakes are slightly sweet with just a hint of tang. They are the perfect combination of thick, fluffy, and tender.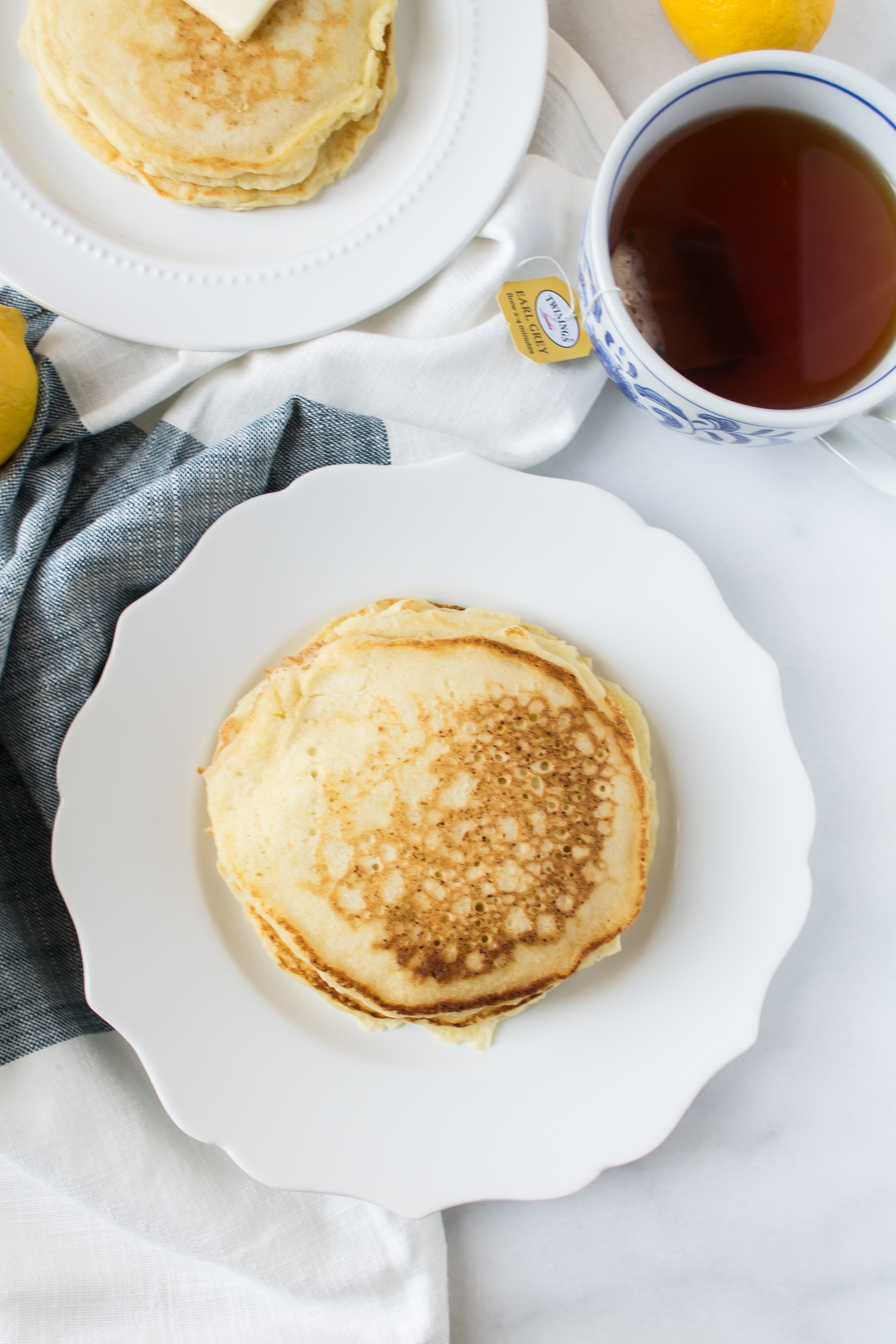 Lemon Ricotta Pancakes
Makes 12 to 14 4-inch pancakes
INGREDIENTS
2 large eggs
1 cup ricotta
¾ cup milk
3 tablespoons butter, plus extra for buttering skillet
1 ½ teaspoons lemon zest
½ teaspoon vanilla
1 ¼ cups all-purpose flour
2 tablespoons sugar
1 tablespoon + 1 teaspoon baking powder
½ teaspoon salt
DIRECTIONS
Place half of the butter in a microwave safe bowl and heat until it is melted. Stir in the rest of the butter until all of the butter has melted together. This keeps your butter from being too hot when you add it to the wet ingredients later.
In a large bowl, whisk together the eggs and ricotta. Stir in the milk then the melted butter, lemon zest, and vanilla.
In a small bowl, combine flour, sugar, baking powder and salt. Stir the flour mixture into the wet ingredients until all of the dry ingredients are wet. It is fine if you still have a few lumps left.
Heat your skillet or griddle to medium heat. Melt butter in the pan or on the griddle where you will pour the pancakes and spoon about ¼ cup of the batter onto the hot pan at a time, leaving a few inches between each pancake. When the tops of the pancakes are covered in bubbles and the edges are cooked (about 3-4 minutes), flip the pancakes and cook for a few more minutes (about 3), or until the undersides of the pancakes are golden. Depending on the ricotta and type of milk you use, your batter may be slightly thick. If it is too thick for your liking, gently press the pancakes down at this point. If you notice that your pancakes are cooking more quickly, reduce the heat.
To keep pancakes warm when feeding a crowd, heat the oven to 200°F and place the pancakes on a baking tray as they come out of the pan. When you have cooked all of the batter, transfer the pancakes to a serving plate. Serve and enjoy!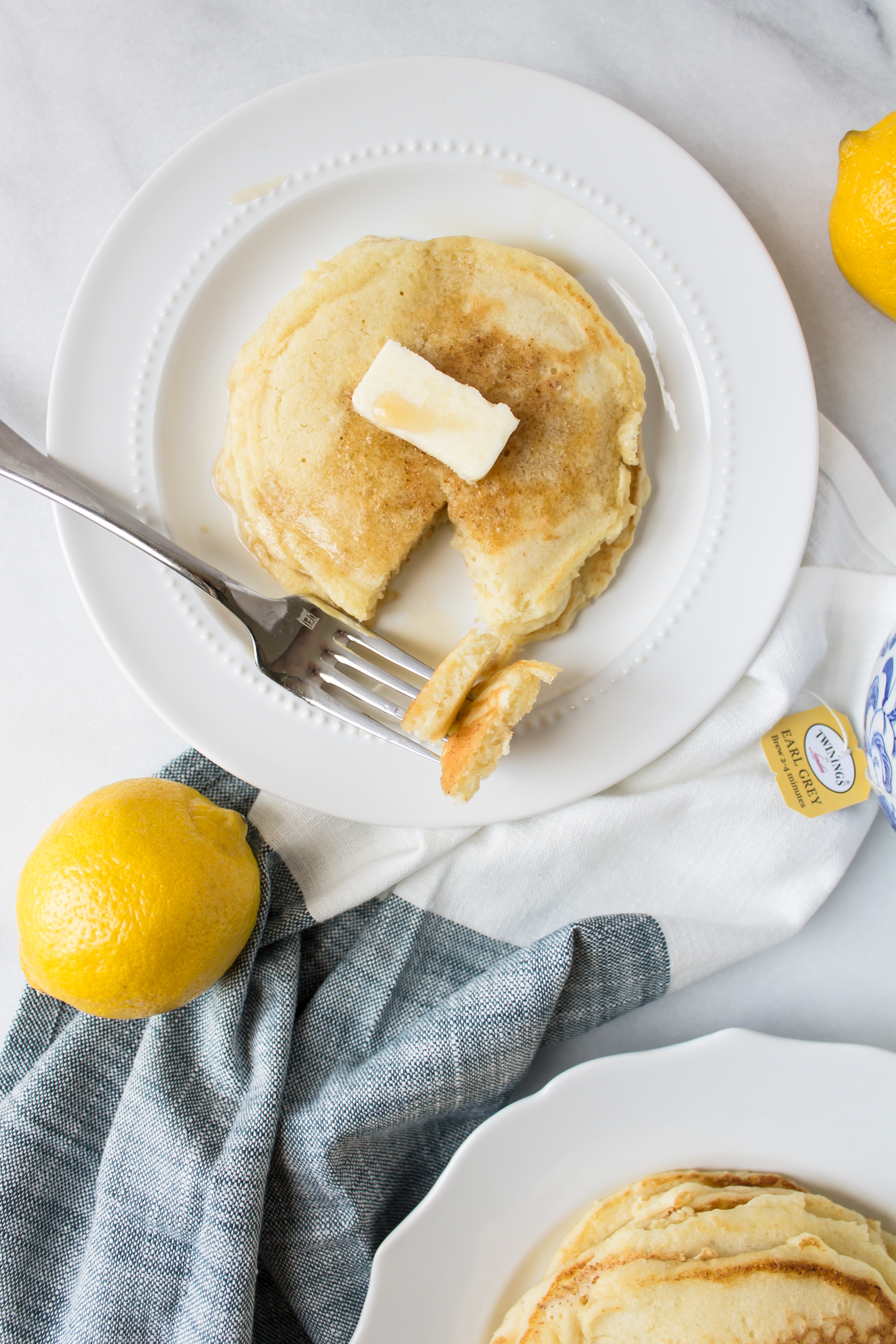 More Delicious Brunch Recipes from Glitter, Inc.:
Quick Strawberry Bread with Strawberry Glaze (So good!)
How to Make Overnight Oats (3 Ways!)
My Mom's Insanely Amazing Overnight Crème Brûlée French Toast Casserole
Raspberry Crumb Breakfast Bars (A huge brunch hit!)
Slow Cooker Apple Cinnamon Steel Cut Oats
Roasted Peaches with Yogurt and Homemade Streusel
Be sure to head to our recipe page to check out what else we're dreaming up in the kitchen. If you make your own lemon ricotta pancakes, tag me on social media (@glitterinclexi) so I can live vicariously through all of your delicious creations!
SHOP THE POST: White Dishes via HomeGoods // Blue and White Mugs via Neiman Marcus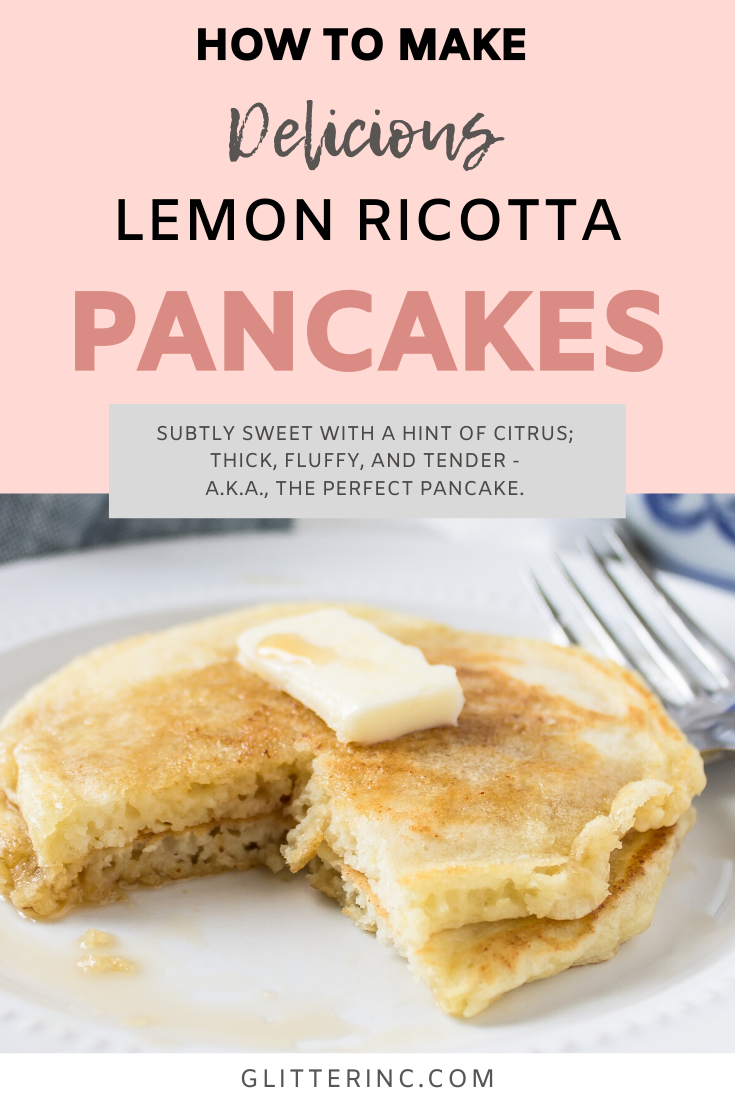 Recipe and Photos by Hope Woodhouse of Pass the Cookies for Glitter, Inc.