This post contains affiliate links, which means that if you click on one of the product links, I'll receive a small commission. Thank you so much for clicking through and helping to support this little blog business of mine! Read more about our site, privacy, and disclosure policies here.
With these simple and adorably awesome Halloween costumes for families, kids, toddlers, and babies, you'll be picking out the sweetest DIY family costume in no time!
Believe it or not, Halloween is right around the corner! Now that we're a family of four, I have all of these visions of grandeur of the world's cutest family Halloween costumes. Truth be told: coming up with a group Halloween costume that works for everyone in your family is actually pretty tricky. And I'll admit, for years, I simply wore all black and topped it off with cat ears (zero points for creativity, I know!); but having kids has made me just a tad nerdier! I am SO here for the frighteningly fun (and cheesy) festivities.
Thus the family halloween costume struggle …
This year, for instance, Scarlett, our oldest, wants to be a mermaid; and by some miracle of miracles, we were able to snatch up an adorable mermaid costume at our local HomeGoods weeks ago. So far, she's still sticking firm to her choice – here's to hoping she doesn't change her mind at the eleventh hour! I've floated the idea of dressing my poor, unsuspecting husband up as a merman, King Tritan, or a pirate, and so far, I think I miiiiight have swayed him into a very cool pirate. Now if only I could find a cute baby mermaid costume for little Emmeline. Also, me? Oh, who knows! Isn't it always the mom's costume that comes as an afterthought? 🙈😂
Anyhoo, to spare you all the struggle that is finding a simple and fun family halloween costume, I've pulled together 10 of my favorite awesome Halloween costumes for families; most of which you can easily DIY! (Thank goodness for Amazon and their free two-day Prime shipping. Ahem, last-minute family Halloween costumes are A-OK.)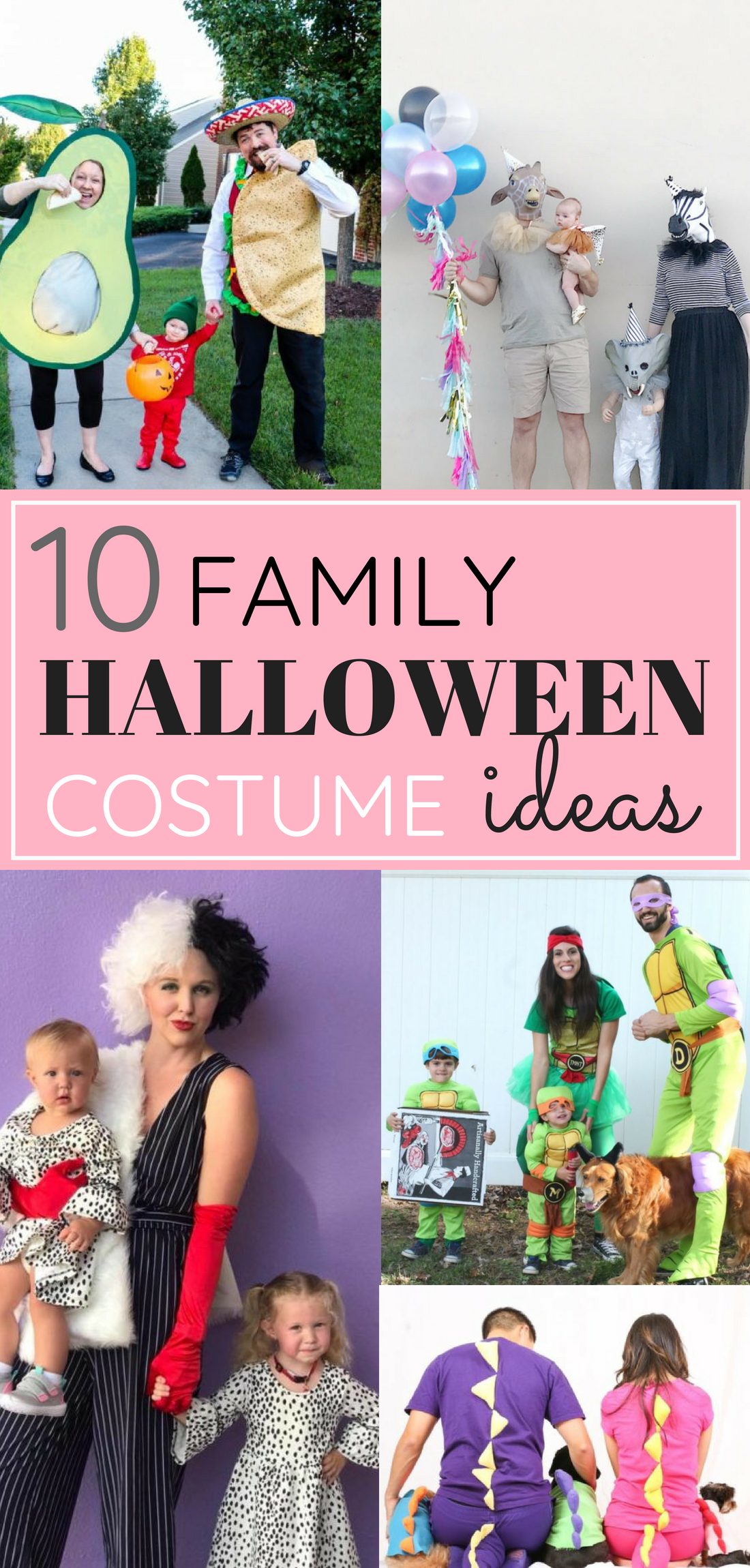 10 Adorably Awesome Halloween Costumes for Families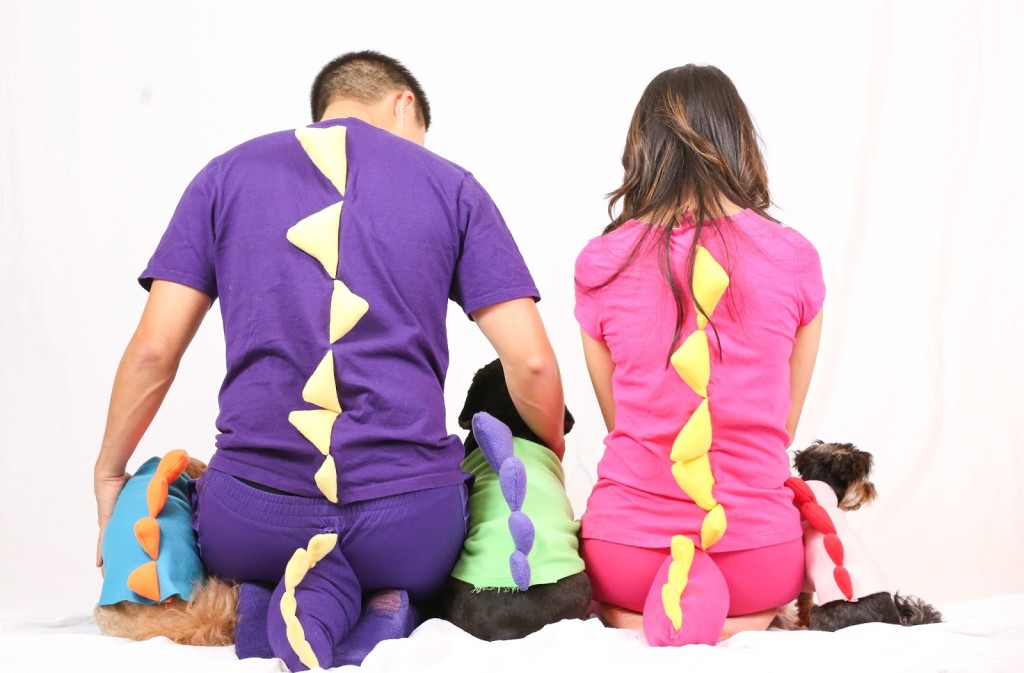 Halloween Dinos And Pupasaurs via Just a Tina Bit (I LOVE that this couple's DIY Halloween costumes included their family dogs, and it could work just as well for babies and kids!)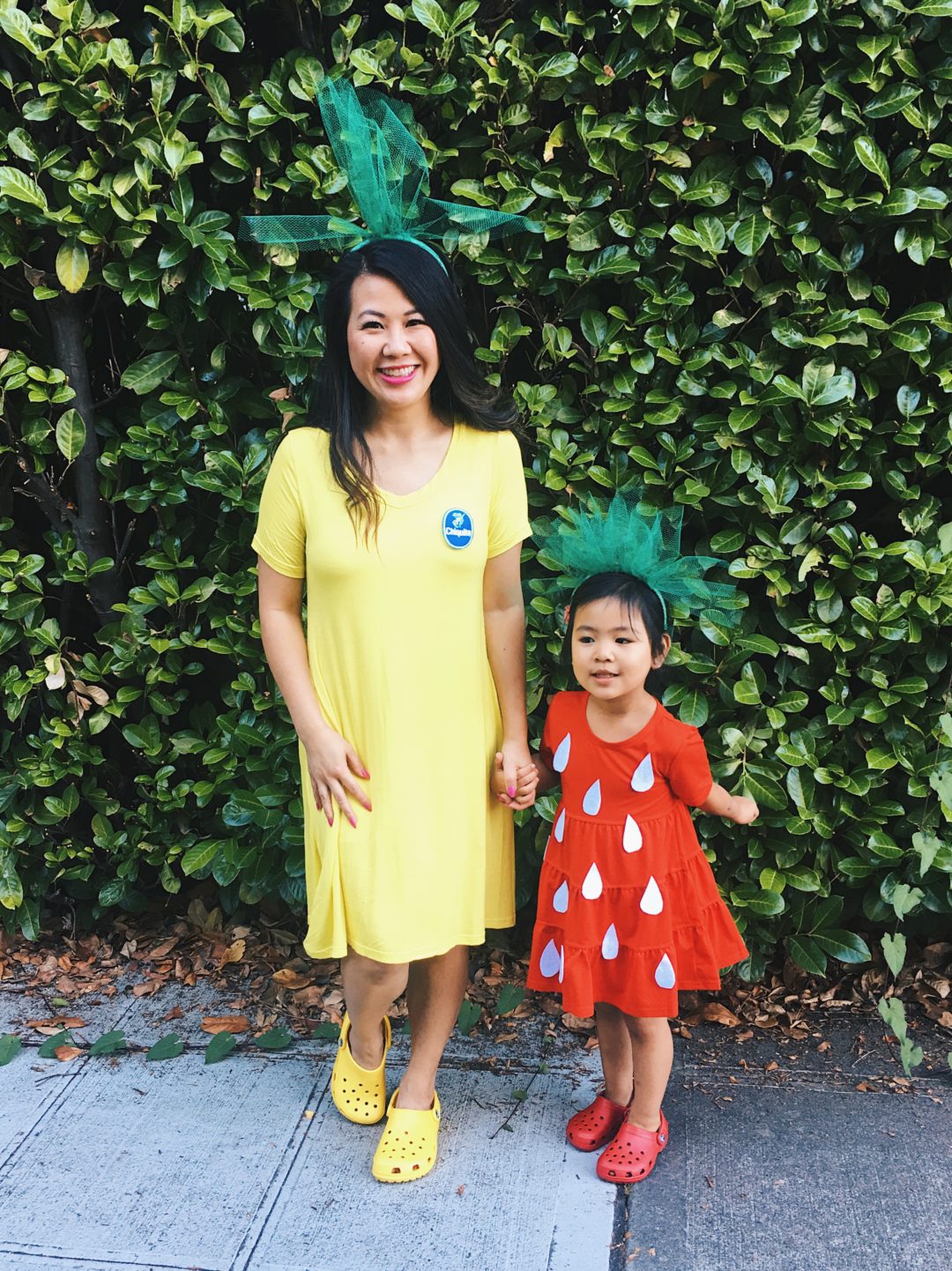 DIY Mommy and Me Strawberry and Banana Halloween Costumes via I Am Style-ish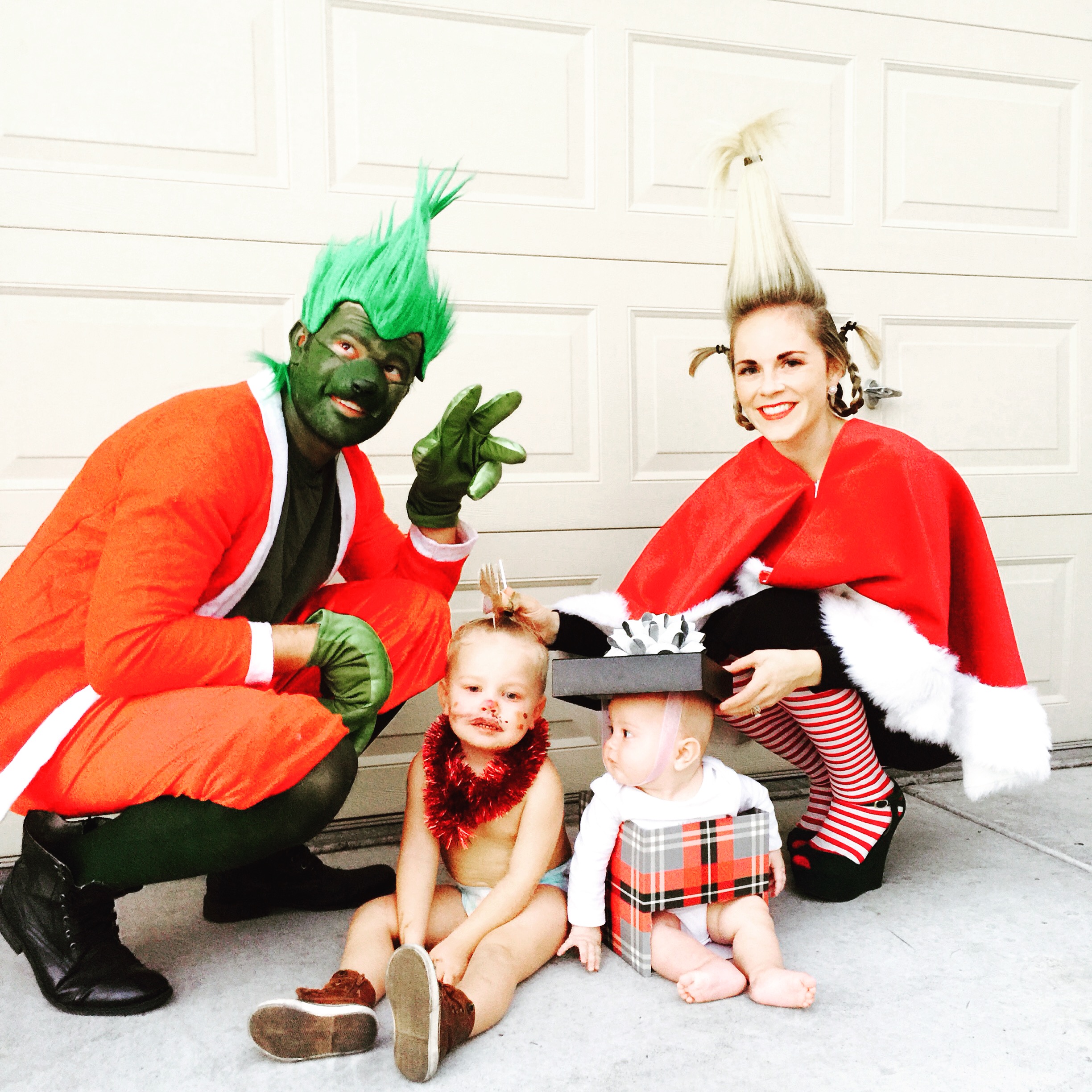 THE GRINCH, Cindy Lou Whoo, Max the dog, and a Present via Life of a Sister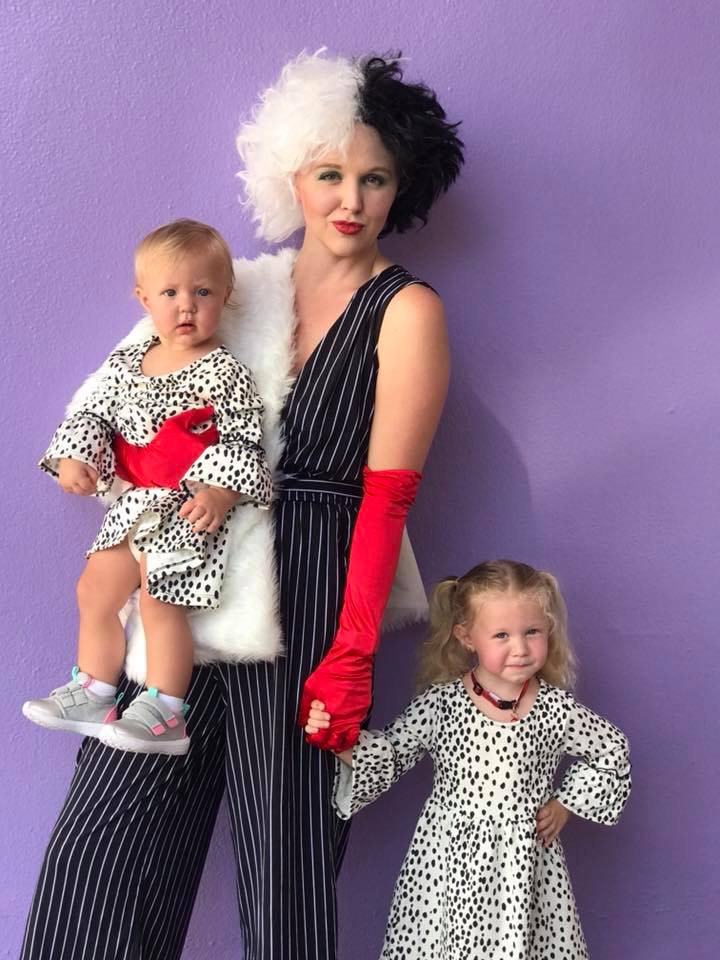 Cruella de Vil and Dalmatian Puppies via Mommy of a Princess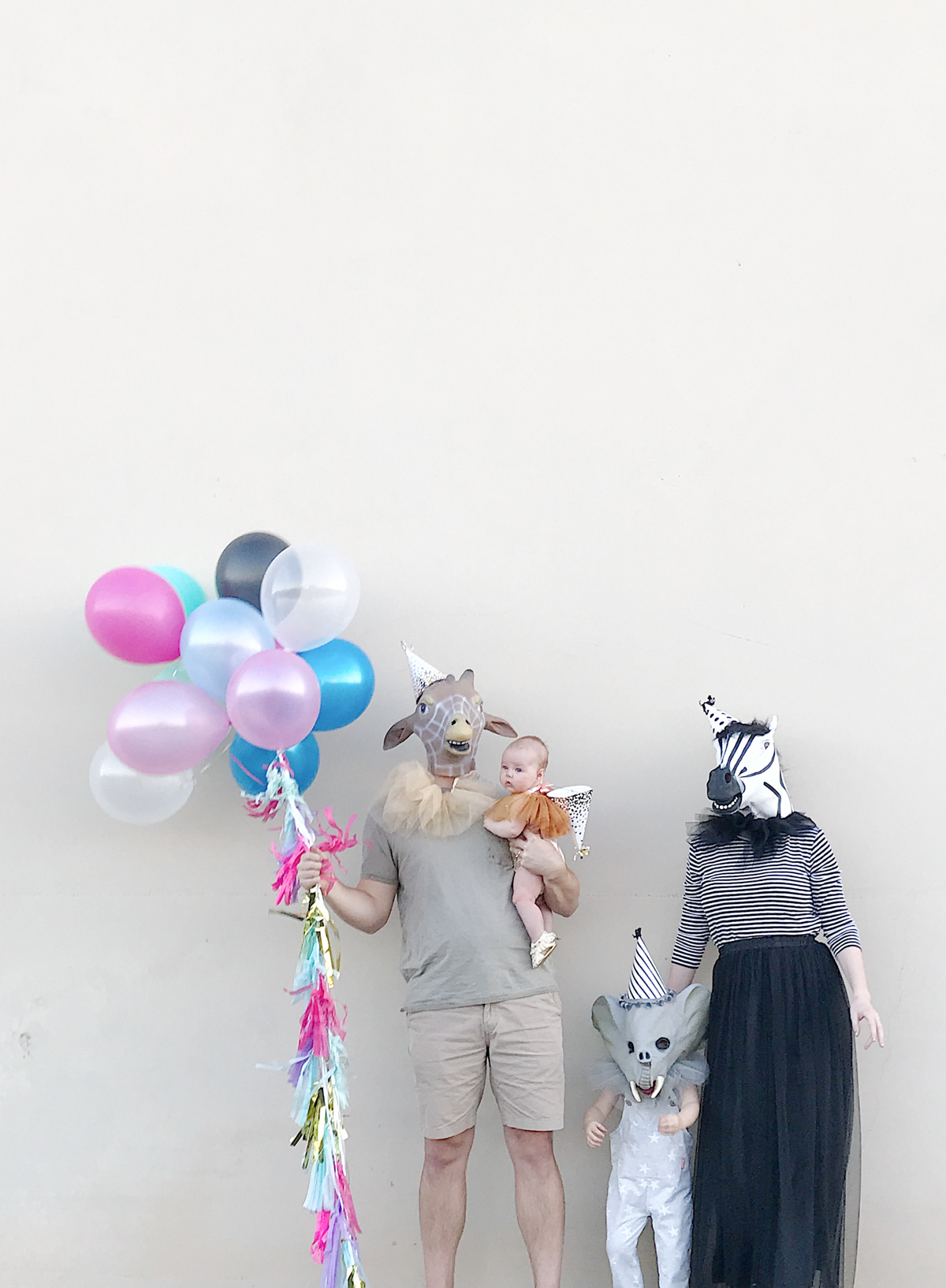 Party Animals (Love the sweet and simple circus theme!) via Momma Society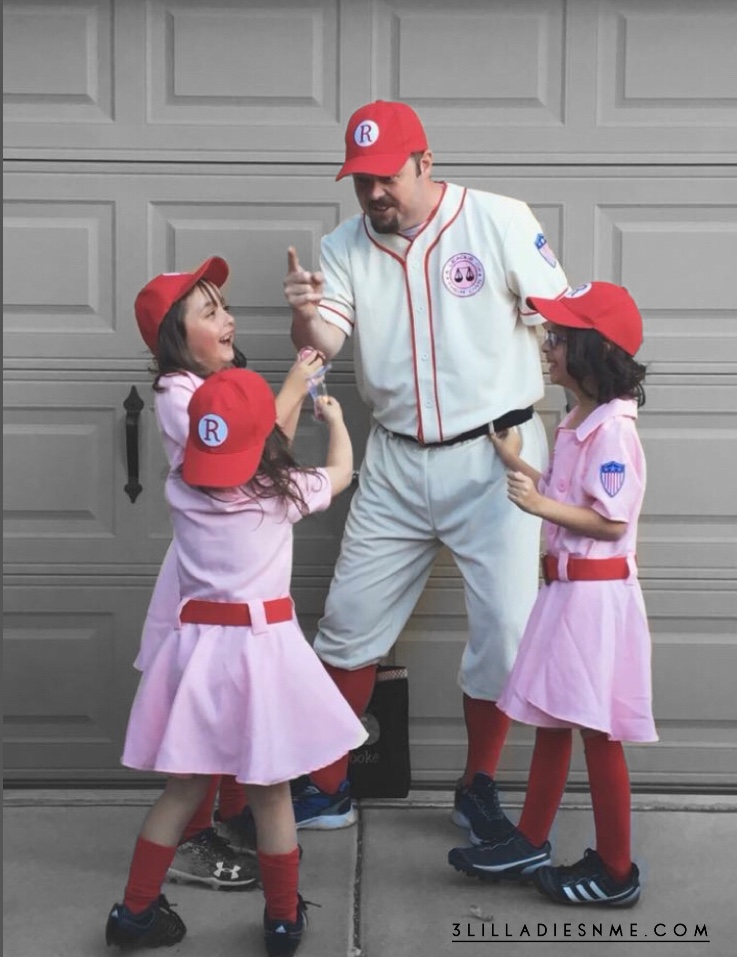 A league of Their Own Family Costume (Perfect for a Dad and Daughters) via Three Lil Ladies N Me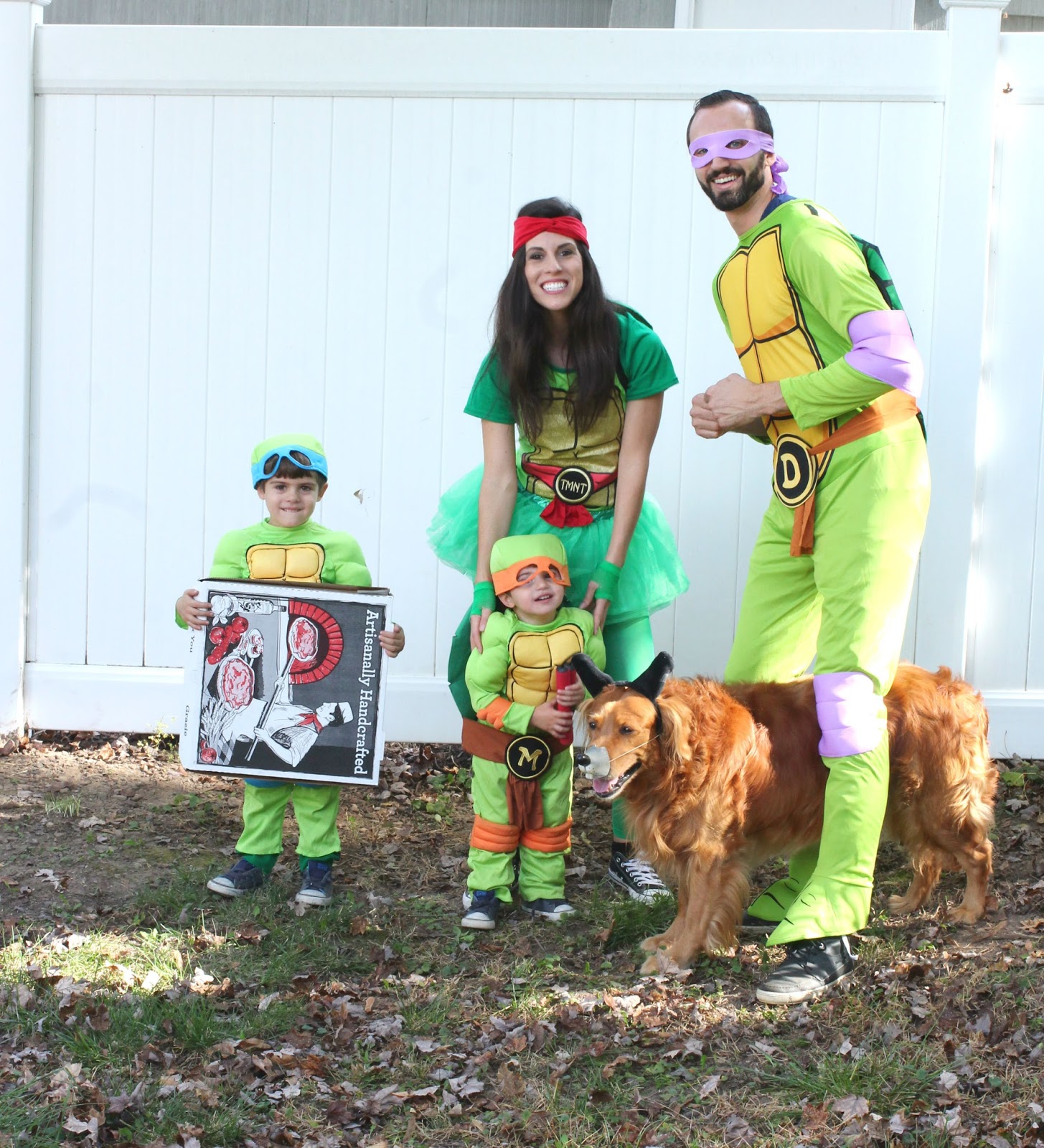 Ninja Turtles Family Costume via Beautifully Candid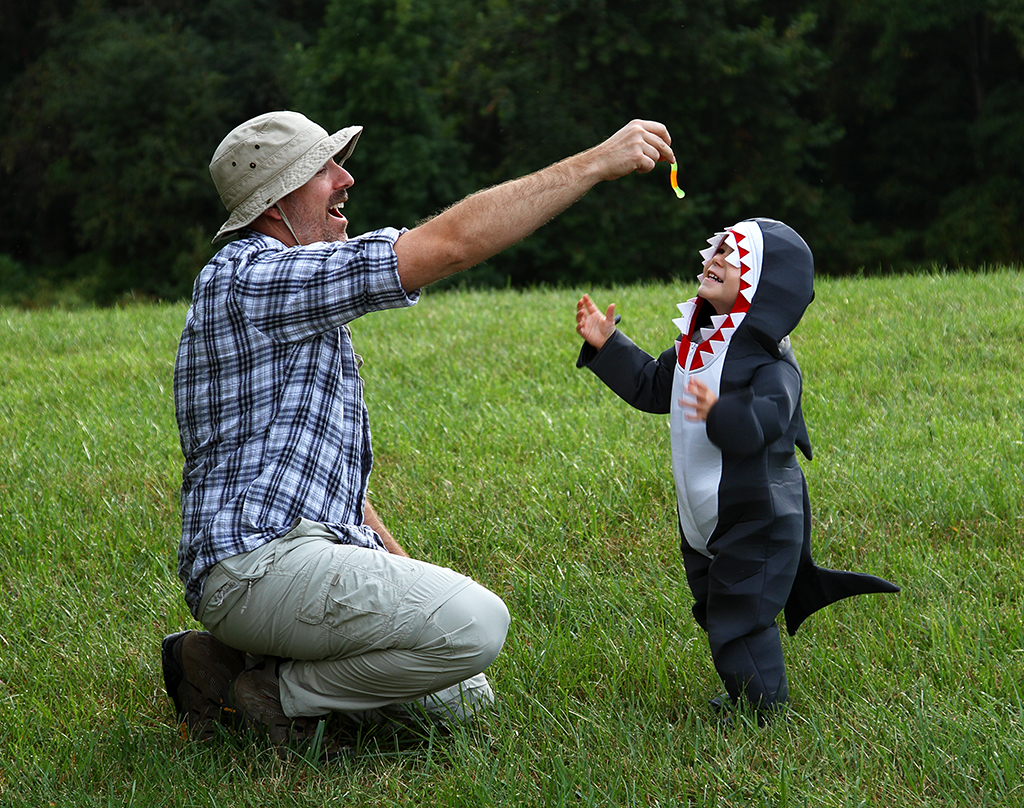 Daddy and Me Fisherman and Shark Costumes Take Time for Style (Psst … There are so many cute baby shark costumes on Amazon!)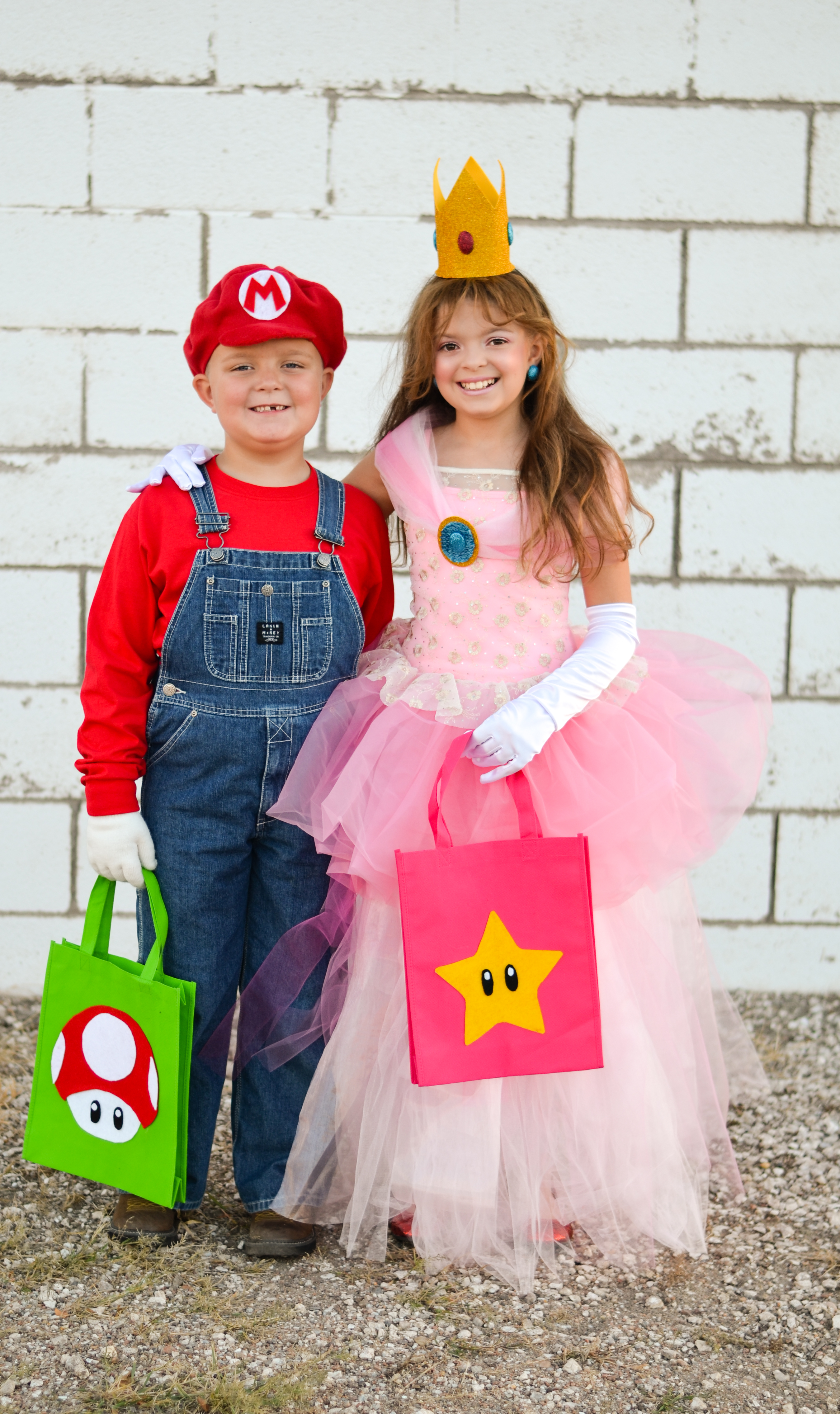 Mario and Princess Peach Kids Halloween Costumes via Huckleberry Life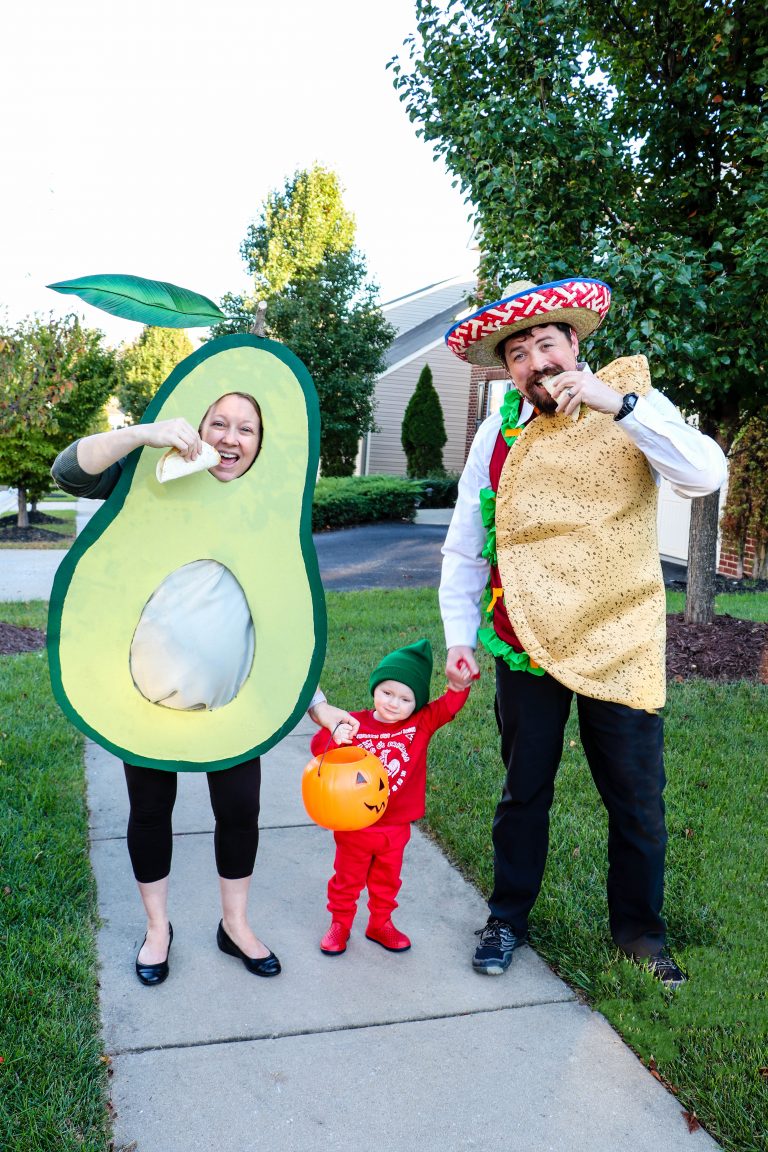 DIY Maternity Avocado, Baby Sriracha, and Dad Taco Family Costume via Saving Amy (Is an avocado not the CUTEST maternity Halloween costume? Loving this idea!)
SHOP THE FAMILY HALLOWEEN COSTUME POST | CLICK LEFT & RIGHT ARROWS TO EXPLORE

What are you and your family dressing up as for Halloween this year? Are you into the whole family costume thing or do you just let your kiddos dress up as whatever they want to be?
Love these 10 adorably awesome Halloween costumes for family, kids, and babies? Looking for more spooky fun Halloween ideas? We can't stop making these DIY marbled pumpkins, dip-dye glitter pumpkins, homemade twix bars, oreo macarons, s'mores cookie bars, and this pumpkin cake with fluffy chocolate frosting.