It's no secret that I'm a glitter fanatic, and this project is simple and utilizes a whole lot of glitter. I am also admittedly one of the many who obsesses over all things pumpkin during the Fall holidays. Dipping the pumpkins in glitter is easy and fun, and looks really fancy. Basically, this DIY is perfect for me … and I suspect, for a lot of you too.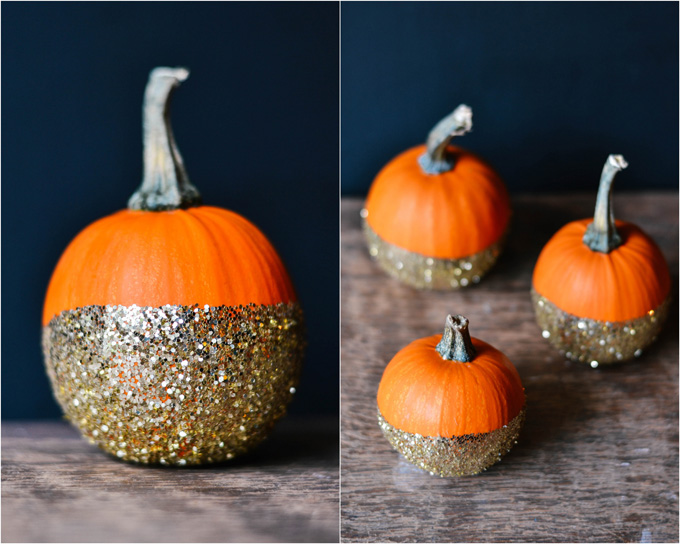 And of course, these glitter-dipped pumpkins are perfect for a Halloween decoration or as rustic-meets-glam centerpieces for a Thanksgiving tablescape.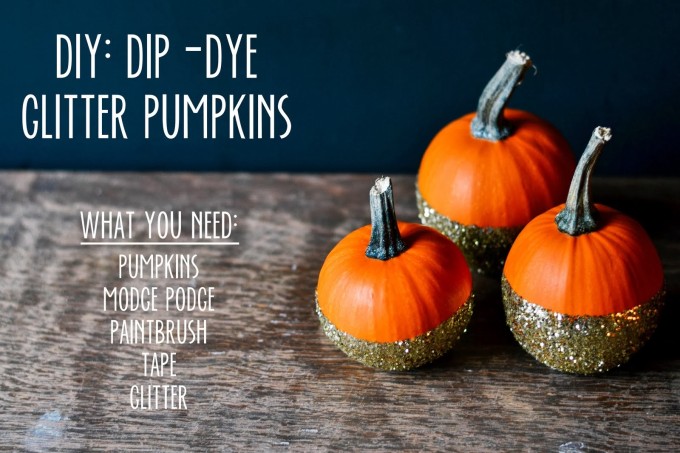 MATERIALS
pumpkin(s)
glitter
mod podge
tape (masking tape or painter's tape)
paintbrush
INSTRUCTIONS
Be sure your pumpkins are clean and dry.
Here the pumpkins are only covered in glitter halfway up, you can use masking tape to tape about halfway down the pumpkin and mod podge below the line of tape.  Or you could freehand it; it all looks great.
Paint on the mod podge wherever you want the glitter, then sprinkle glitter generously over the mod podge.
Shake off any extra glitter and touch up any spots you missed.
Once your pumpkins have completely dried, it's a good idea to gently paint on another coat of modge podge. This will dry clear and will help keep the glitter from getting on everything.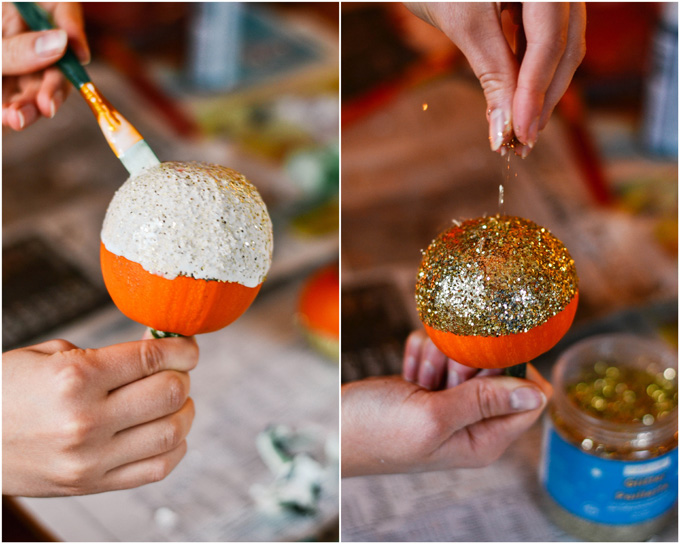 Voila – you have sparkly pumpkins that will keep your table adorable and festive through the holidays!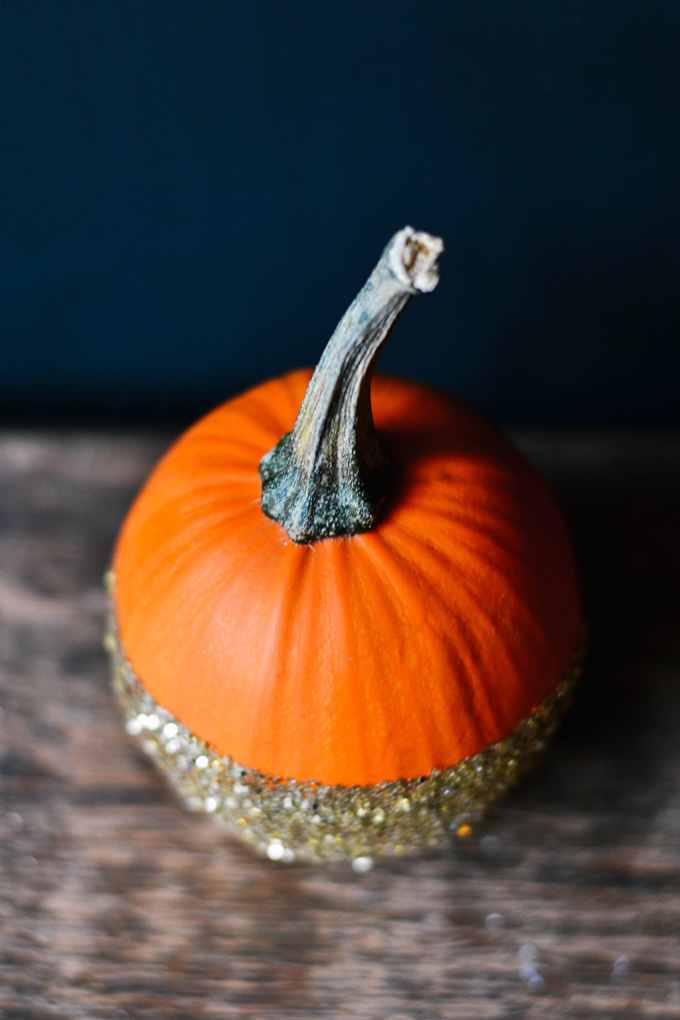 This fabulous DIY was submitted by Kelsey of P.S. Heart – check out her blog for more great projects and recipes!