This post contains affiliate links, which means that if you click on one of the product links, I'll receive a small commission. Additionally, as an Amazon Associate I earn from qualifying purchases. Thank you so much for clicking through and helping to support this little blog business of mine! Read more about our site, privacy, and disclosure policies here.
Happy Christmas week! It's been a super busy one and I'm grateful for the break. School is off for winter break starting this afternoon, and I'm so looking forward to a slower pace and a much-needed break for the holidays. How about you? Any plans for the post-holiday down-time?
Meanwhile, I'm still finding so many beautiful finds around the internet, so I figured I should go ahead and share the goods! 🙈 You do not want to miss the most gorgeous handmade jewelry, the sweetest kids clothing line on Amazon, one awesome book to read over the break, a huge Pottery Barn holiday clearance (already in full swing!), and so much more. (Just scroll on down!) You can also check out past weeks' finds right here.
If you're ever looking for something specific, don't be shy! Shoot me an e-mail, comment here on the blog, or over on Facebook, Twitter, or Instagram, and I'll do my best to find you my favorite picks!
Here are the weekly finds that I'm loving this week …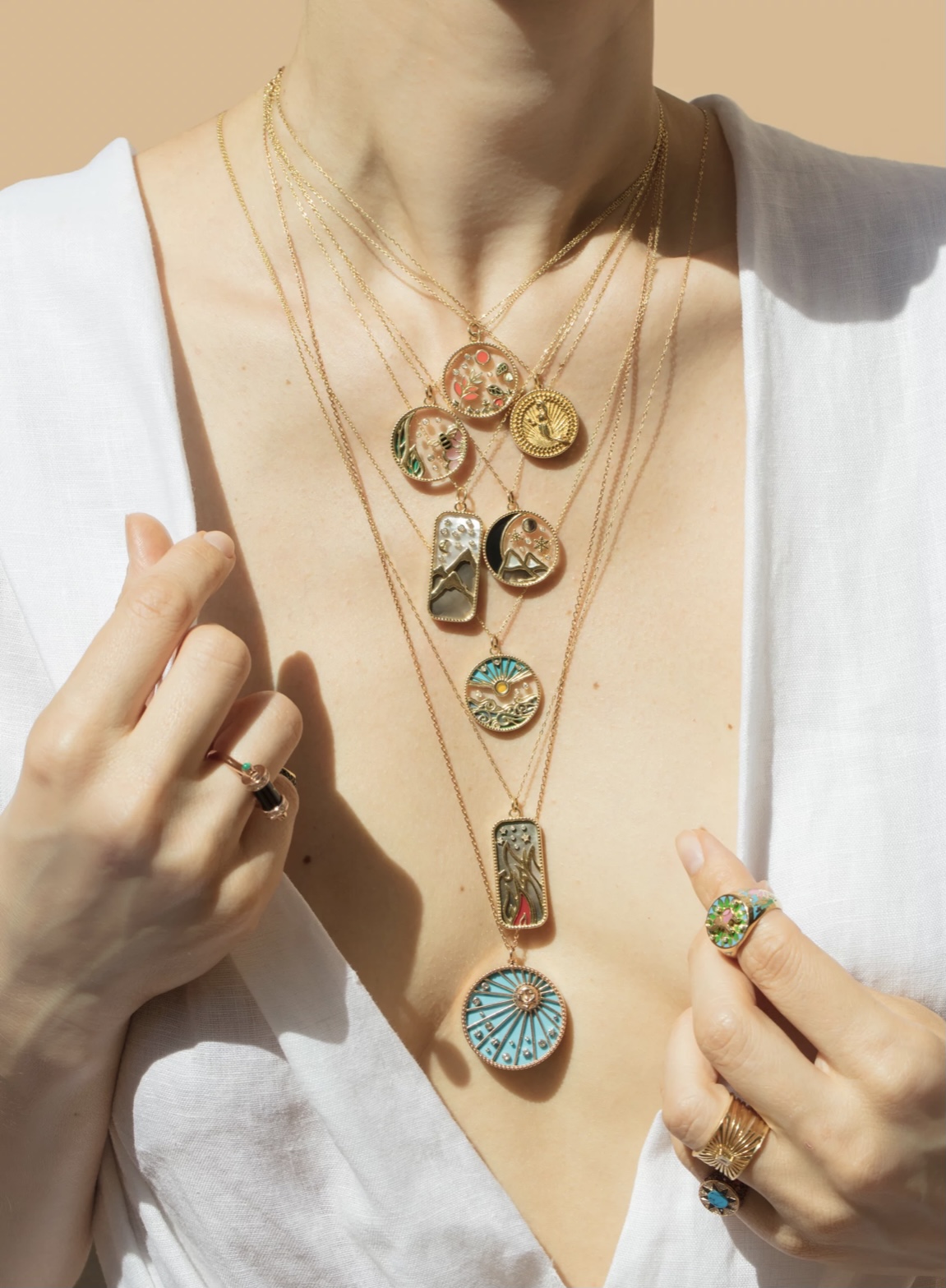 These beautiful handmade necklaces (and rings) are so stunning. Handcrafted by local female artisans from communities in need, L'Atelier Nawbar uses ethically sourced materials to create modern, vibrant pieces designed to be worn every day. Definitely a splurge, but goodness, are they beautiful, timeless pieces. 😍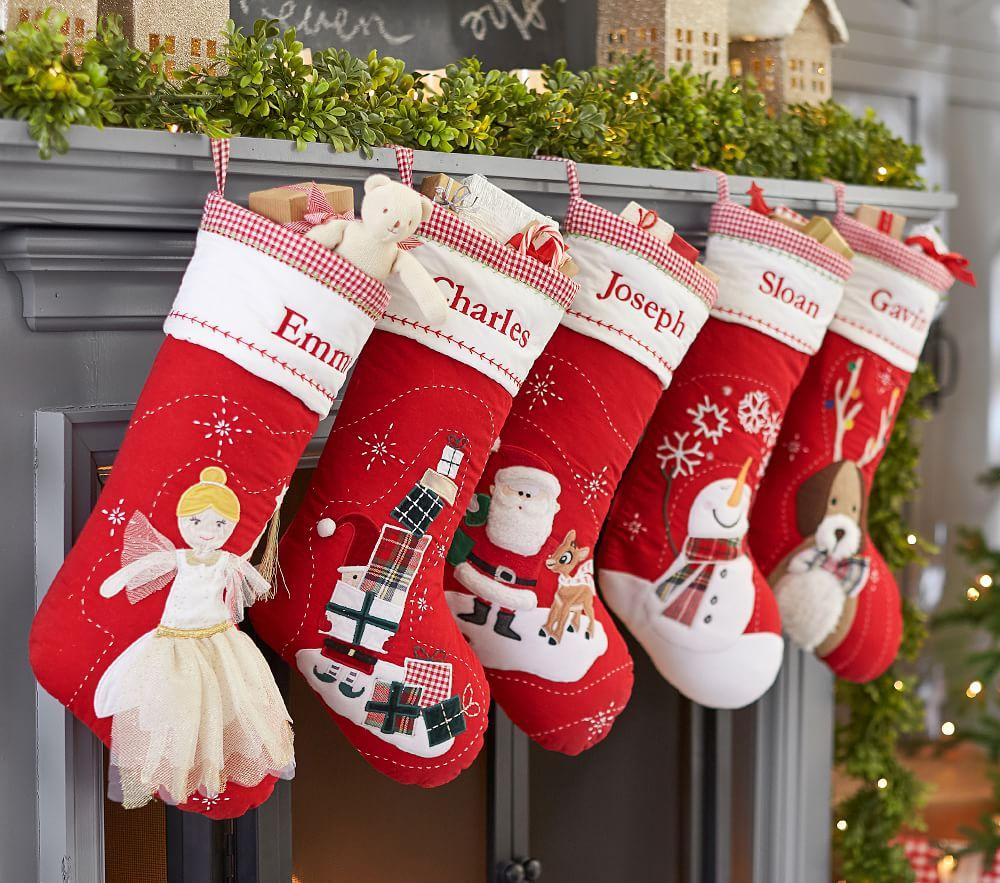 The holiday clearance is already on at Pottery Barn! Personalized stockings, wreaths, holiday decor, and Hanukkah decor are all on clearance starting today!
I love that this lounge set comes with cozy joggers and a cardigan you could easily wear out of the house as well. (The set also comes in black and copper.)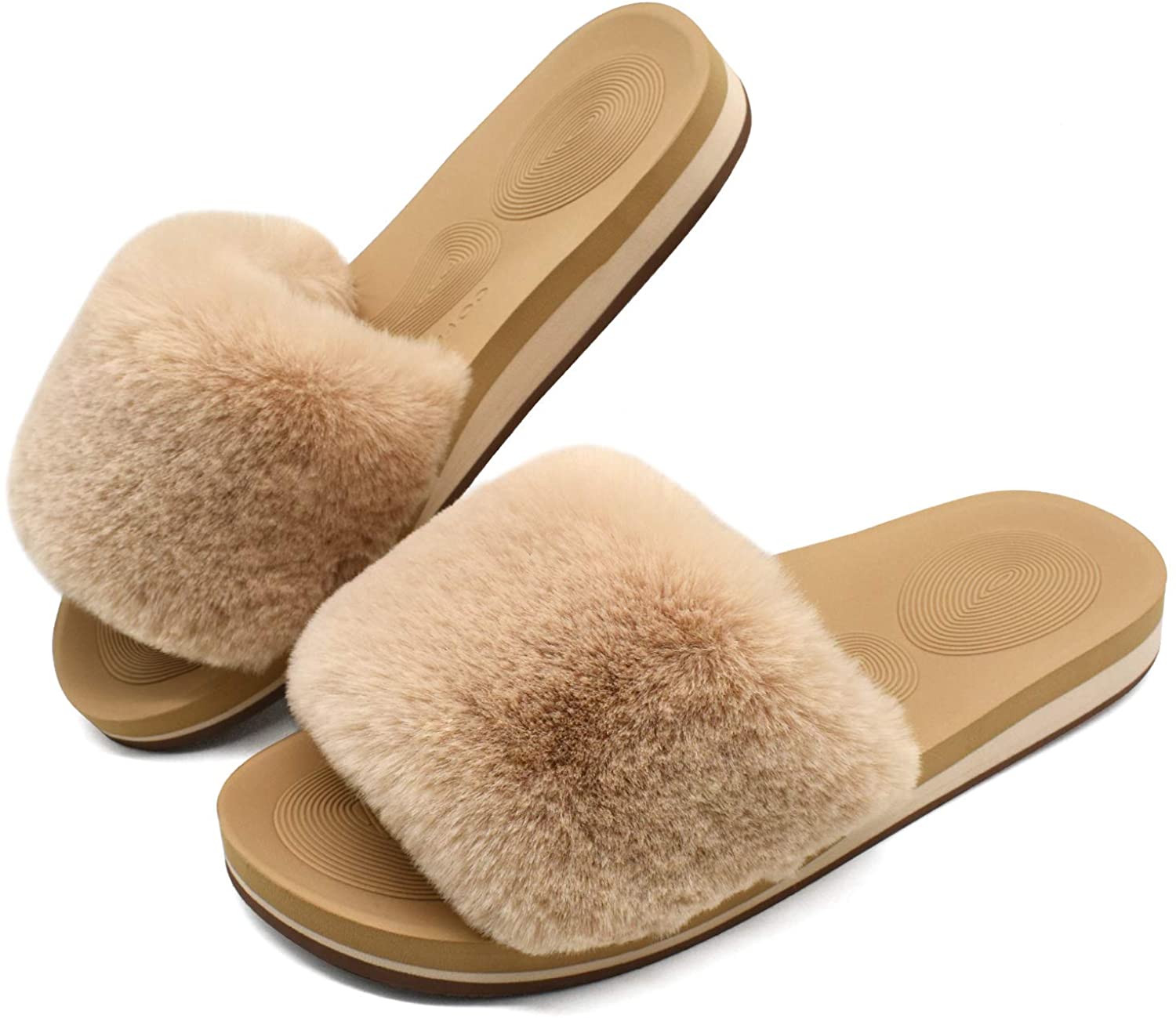 These slipper slides from Amazon are so similar to a MUCH pricier designer pair and are still chic AF. They're also made with memory foam, plus they have arch support and anti skid bottoms. 🙌🏻 At under $25, you can totally treat yo' self this holiday season!
I'm already dreaming of spring and summer meals on the front porch and these gorgeous mosaic, pale blue dishes are calling my name.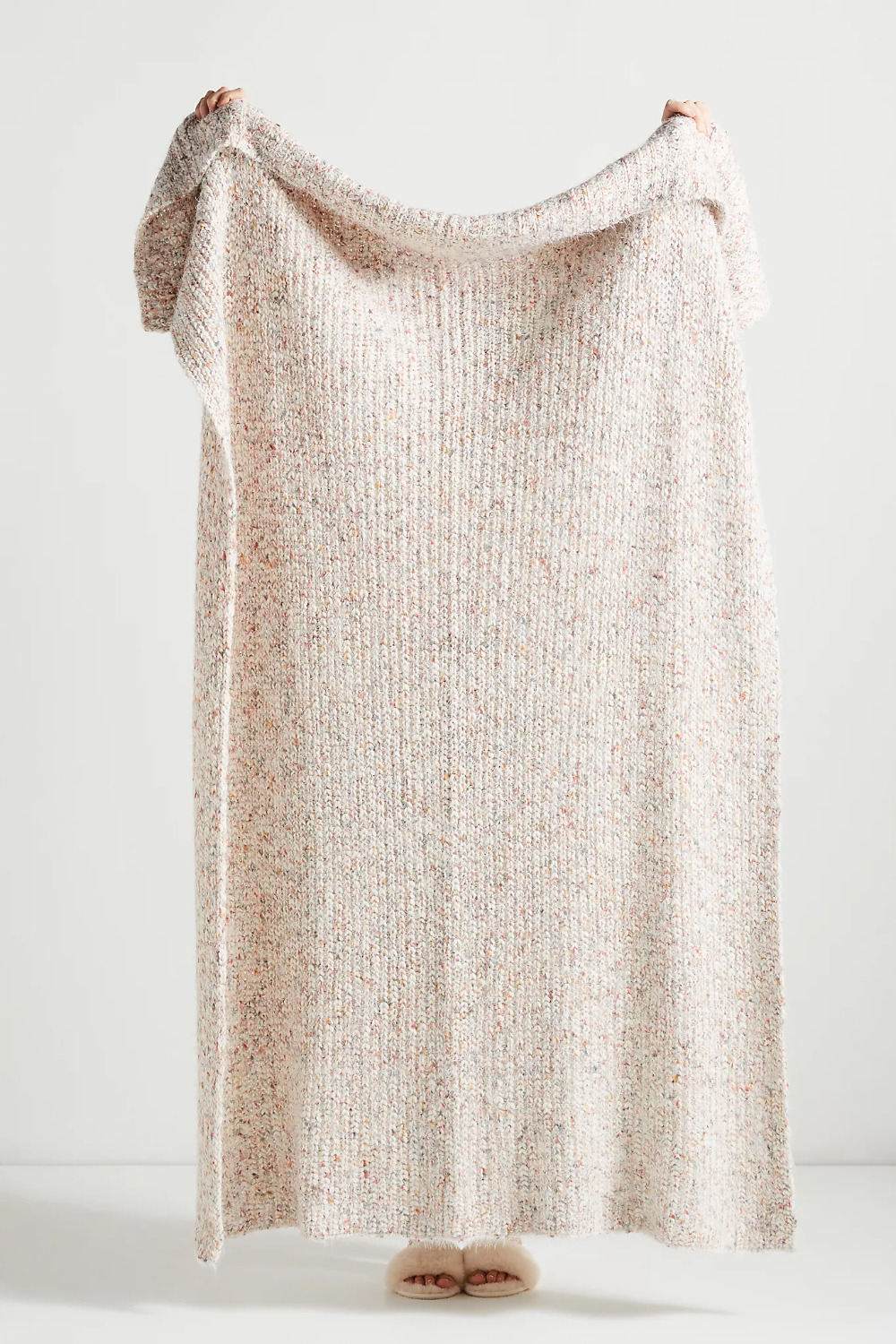 This dreamy throw blanket is 40% off right now!! I adore throw blankets from Anthropologie; they're always beautiful quality and so unique, and this blanket is no exception. One reviewer even said, "this throw is gorgeous and oh-so-silky soft". Perfect.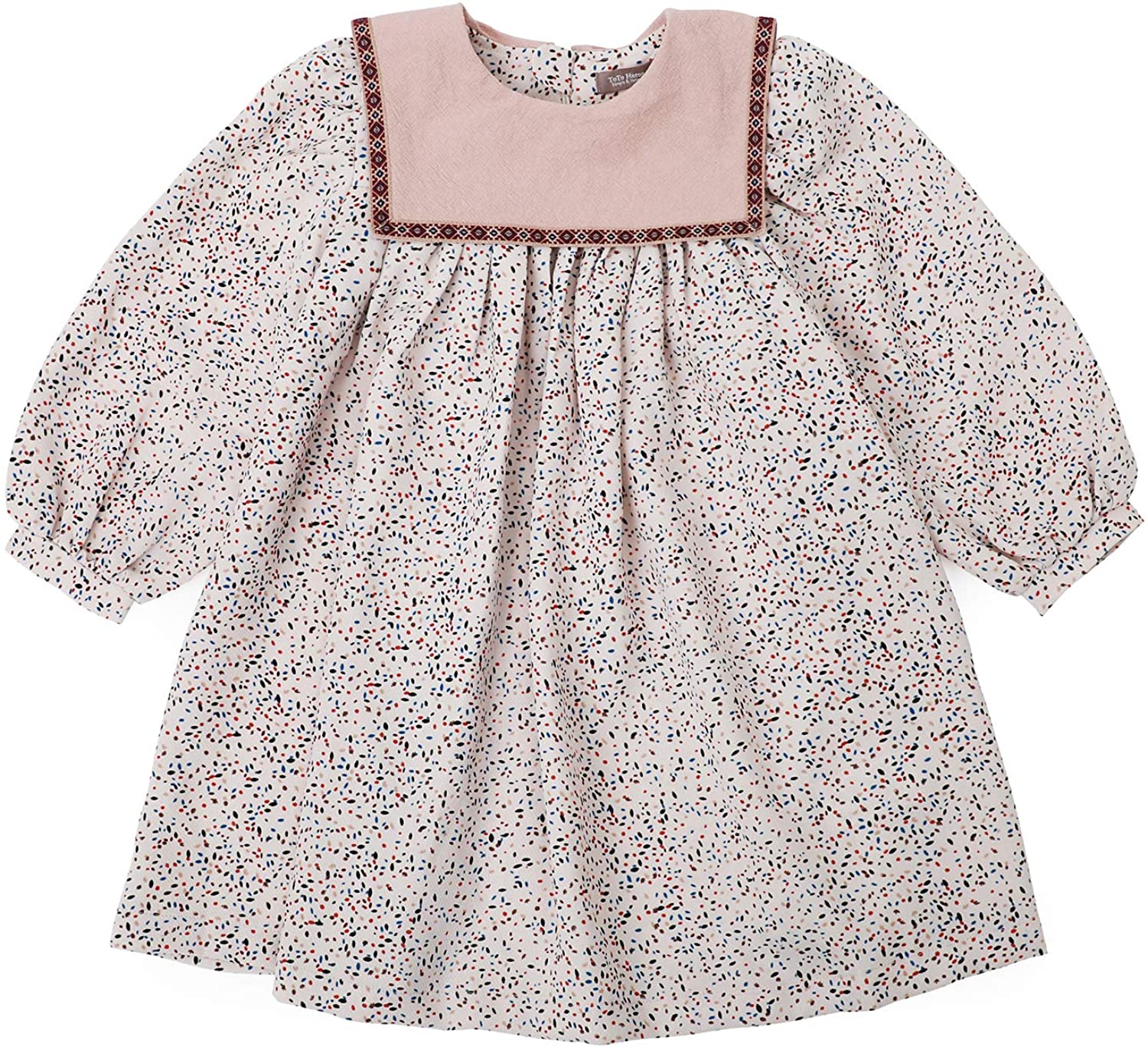 Can you believe this beautiful little girls dress is from Amazon? The brand, TOTO HEROS, has so many stunning kids clothes, including this lace collar sweatshirt and this darling frill dress.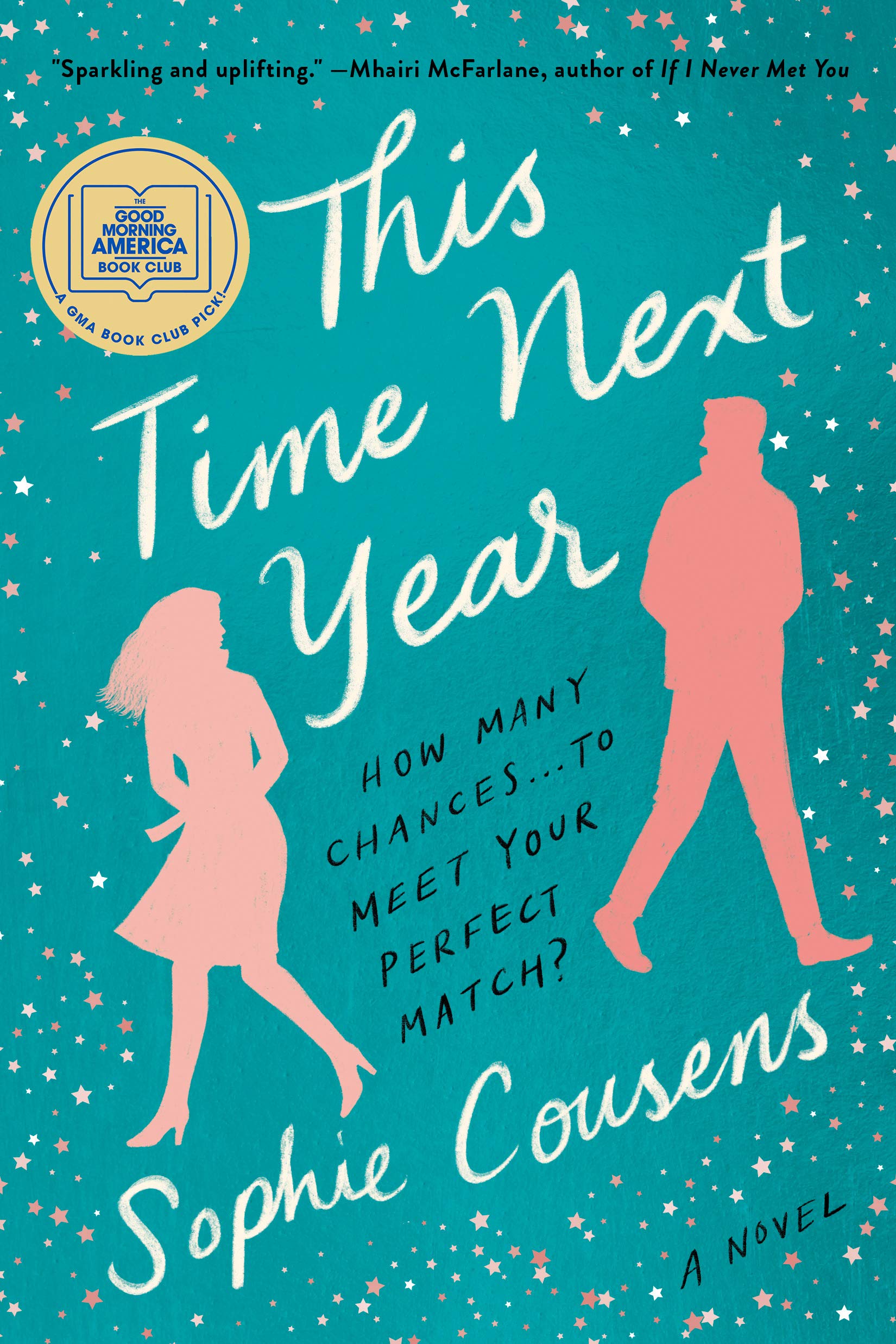 With vacation comes a few new books and I'm especially excited about this book that just came out at the beginning of December. Described as – " A moving, joyful love story, This Time Next Year explores the way fate leads us to the people we least expect–no matter what the odds." The book is already racking up 5-star reviews and I can't wait to pick up a copy!
In case you need more book recommendations for your holiday break, check out the Glitter, Inc. BOOK CLUB page! 📚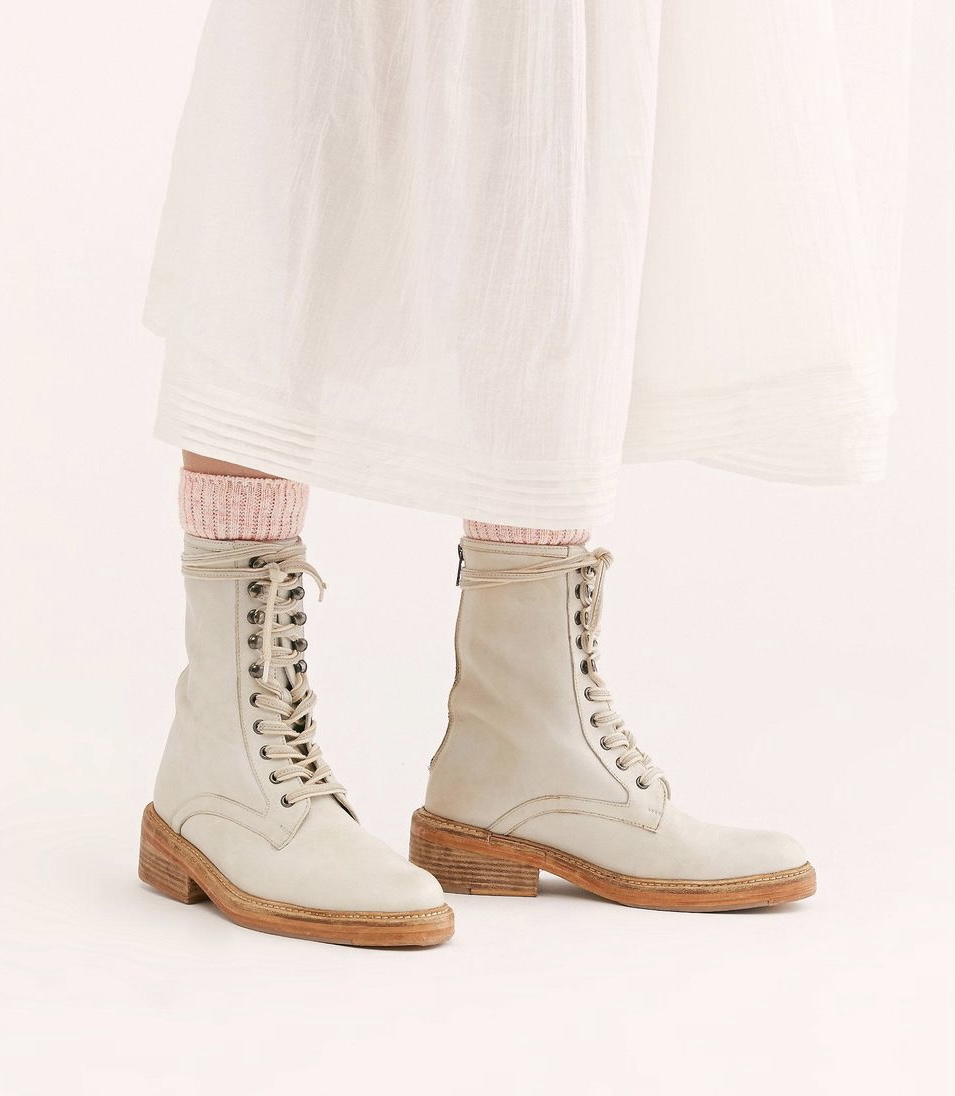 It's no secret that I love, love, love boots and this season, I'm drawn to the more neutral, cream-colored boots to have fun with winter whites.
SHOP MY FAVORITE WEEKLY FINDS | CLICK LEFT & RIGHT ARROWS TO EXPLORE

Any favorite finds from around the web this week? What do you have your eye on?
Cover Image: L'Atelier Nawbar