This post contains affiliate links, which means that if you click on one of the product links, I'll receive a small commission. Thank you so much for clicking through and helping to support this little blog business of mine! Read more about our site, privacy, and disclosure policies here.
Celebrate the month of love with our favorite kids books for Valentine's Day! These adorable books are fun for the whole family and are the perfect books to read aloud to your preschoolers and elementary schoolers!
One of my favorite things to collect is books. I adore our ever-growing collection and it makes my heart so happy to know my girls love them too! Instilling a love of reading in our kids early is one of my proudest accomplishments as a mama so far. (You can read more about that here.)
One of my favorite traditions is to decorate our little book wall for each new season (and holiday).
For this year's Valentine's Day collection, I tried to pull together books that teach our girls to spread love and kindness and friendship and goodness.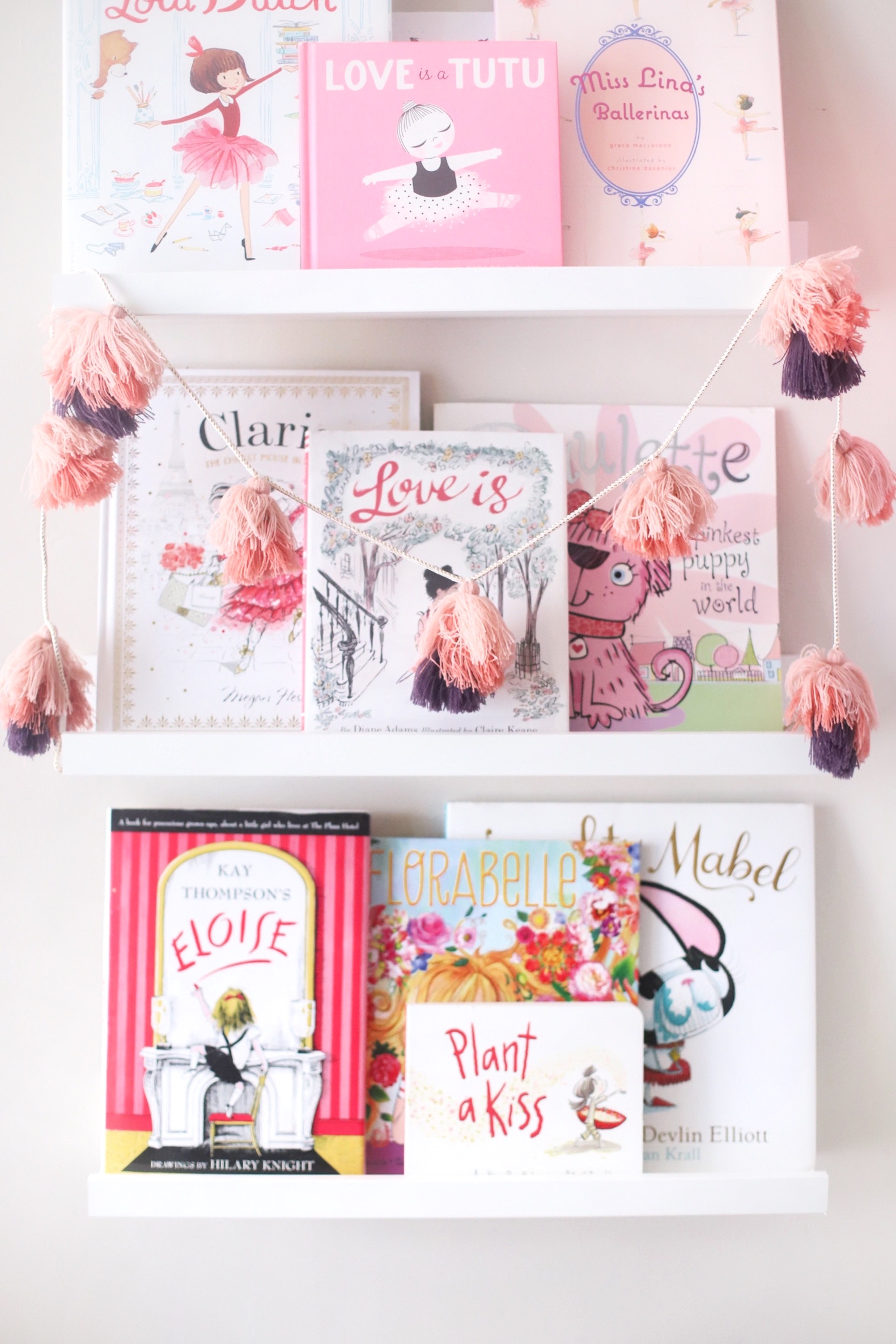 Displaying Our Favorite Kids Books
Our bookshelves are from Ikea – the IKEA Mosslanda Picture Ledge, to be exact (similar here) – and I am obsessed.
We have books in every room of our tiny apartment in the city, but I am most in love with our display shelves in the living room. Rotating out new books for the different seasons and holidays and putting them right there on display in the girl's play area really helps to get our kids excited about the seasons and holidays, and most importantly, it makes them want to read! Having such an obvious display of books out, means our girls are constantly pulling new books off of the wall to read. Now that our oldest, Scarlett, who is five, is reading, it's so exciting to let her choose books to read aloud to her sister.
You can easily drop in to your local library once every couple of weeks to rotate out your books. Truly, putting new books in front of your kids is the best way to promote that love of reading!
Any books I buy for the girls are books I intend to keep forever, and eventually pass on to their own kids (😭), so it makes our ever-growing collection all the more worthwhile to me. And the best part about this list of books for Valentine's Day? They're all available on Amazon with free two-day Prime shipping, so you can dive right into your family Valentines reading in no time!
Now let's get to that Valentine's Day reading list, shall we? These are the books we're reading the next few weeks to celebrate the month of love!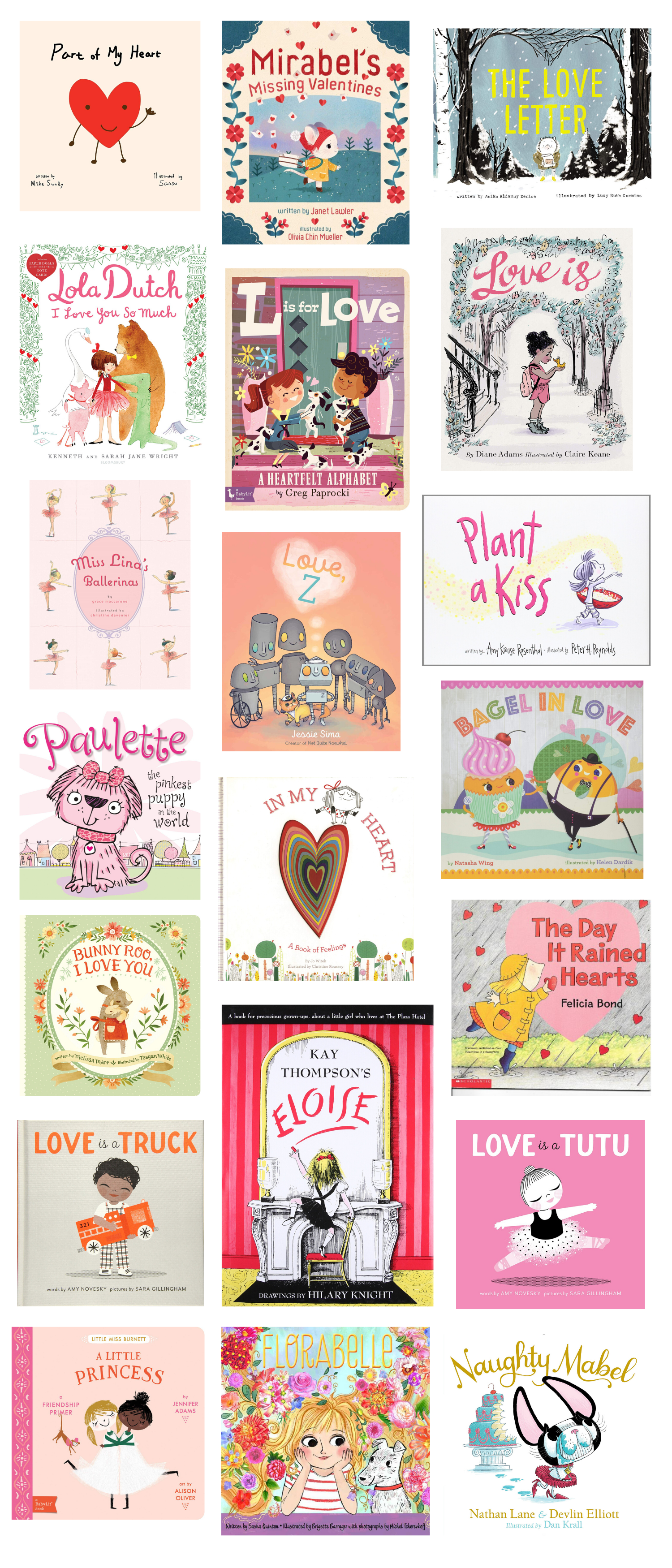 Valentine's Day Reading List: Our Favorite Kids Books to Celebrate the Month of Love
Welcome Valentine's Day with these adorable books about love, friendship, and kindness, that are perfect to read aloud to your preschoolers and elementary schoolers!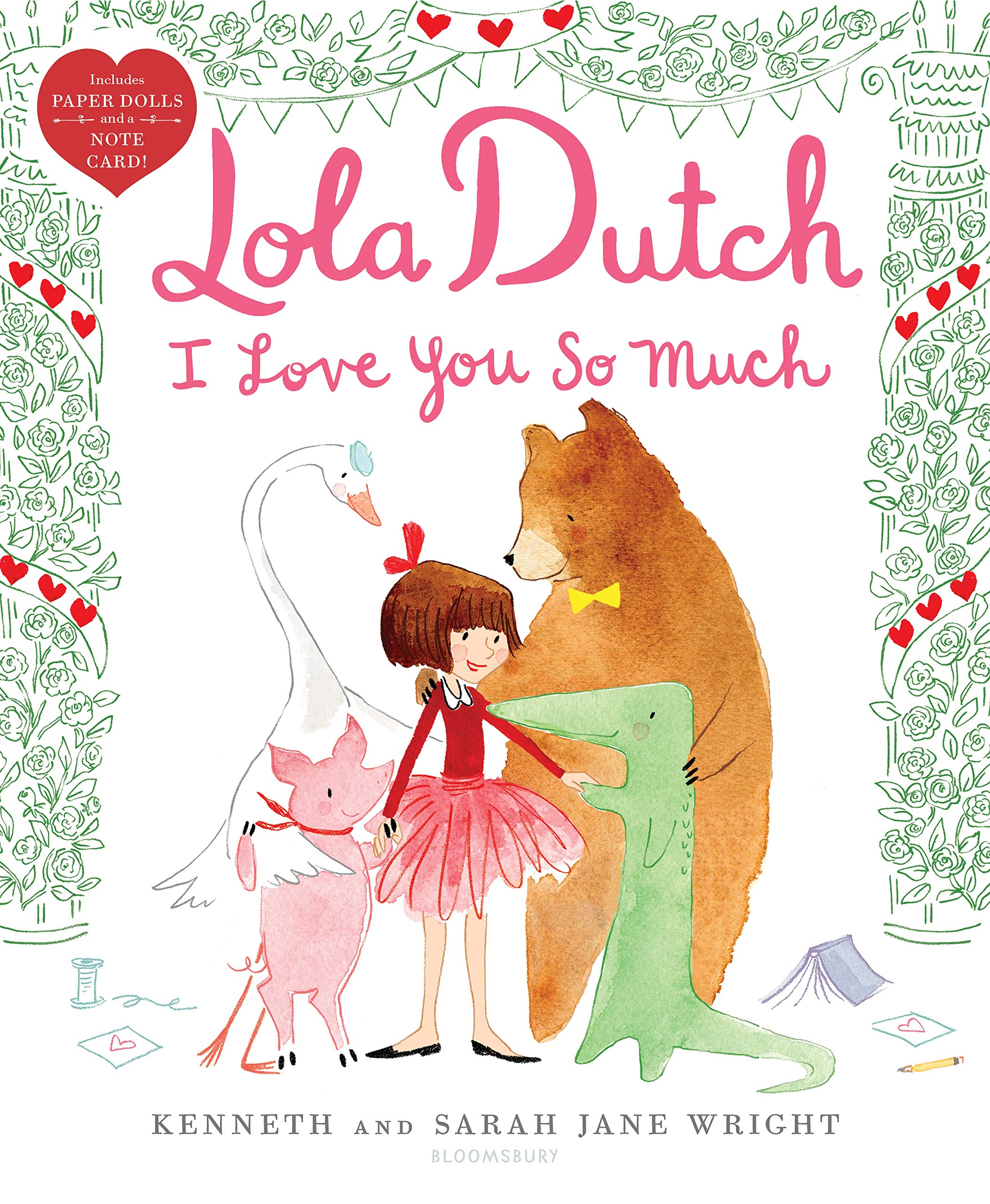 This is Lola Dutch, a delightfully creative girl who loves her friends SO much. When they're having a bad day, Lola knows just what to do to make each of them feel better:
She sews cozy pajamas for Gator,
constructs the perfect reading nook for Crane,
and takes Pig to the park!
Lola loves showing her friends how much she loves them! But there's one special friend she's forgotten–Bear! Can Lola decide on the perfect way to express how much he means to her?
The curious and inspired Lola Dutch knows that when it comes to showing friendship and appreciation, there's no such thing as too much. And maybe because of that, the thing Lola's friends love the most is . . . LOLA DUTCH!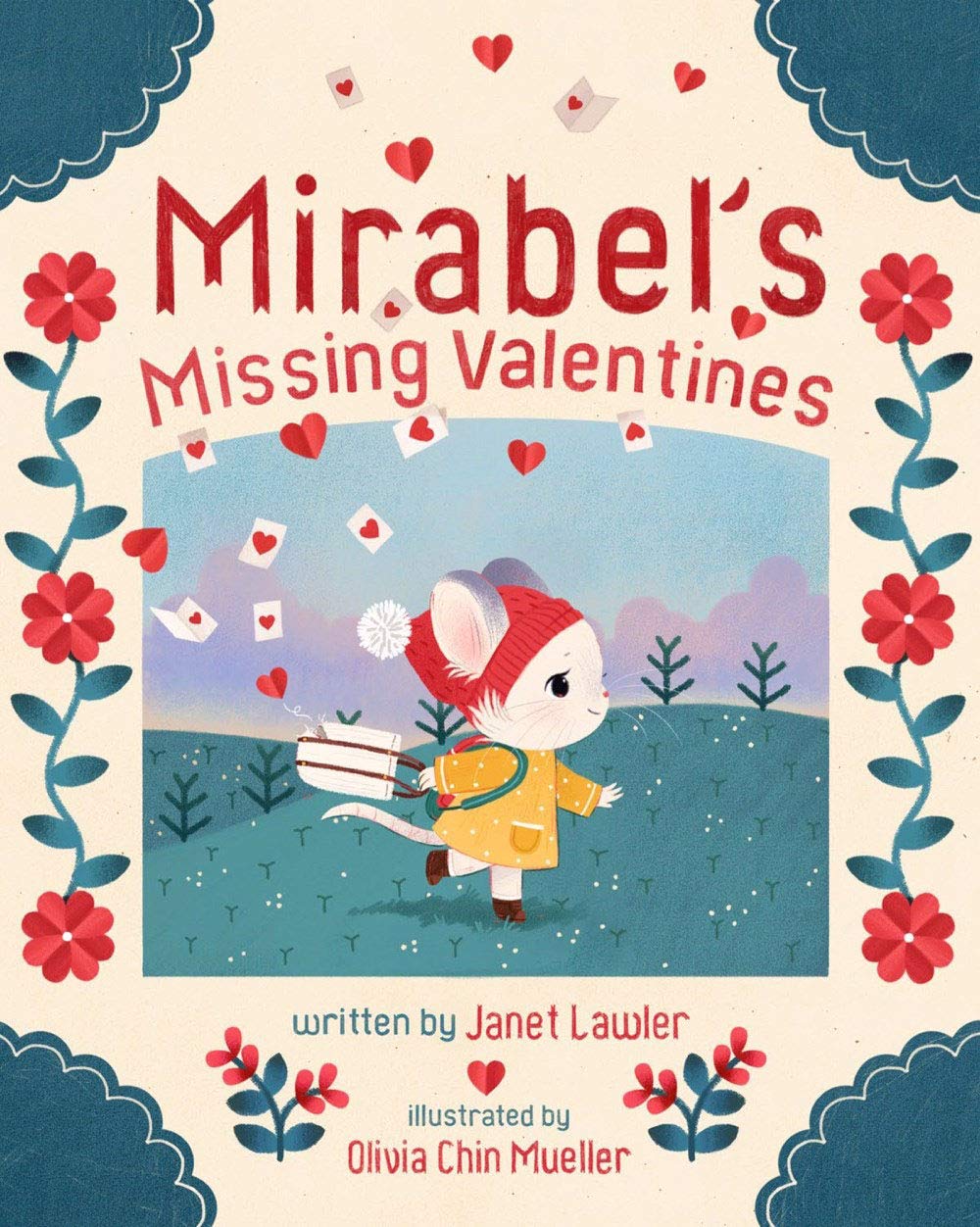 When Mirabel's valentines fall out of her bag on the way to school, the shy little mouse panics. But those lost cards brighten some days . . . before making their way back to her.
"This sweetly inspiring story of a timid mouse stepping outside her comfort zone is a winner. Great for Valentine's or any day." —School Library Journal
From the creator of Not Quite Narwhal comes the story of a young robot trying to find the meaning of "love."
When a small robot named Z discovers a message in a bottle signed "Love, Beatrice," they decide to find out what "love" means. Unable to get an answer from the other robots, they leave to embark on an adventure that will lead them to Beatrice—and back home again, where love was hiding all along.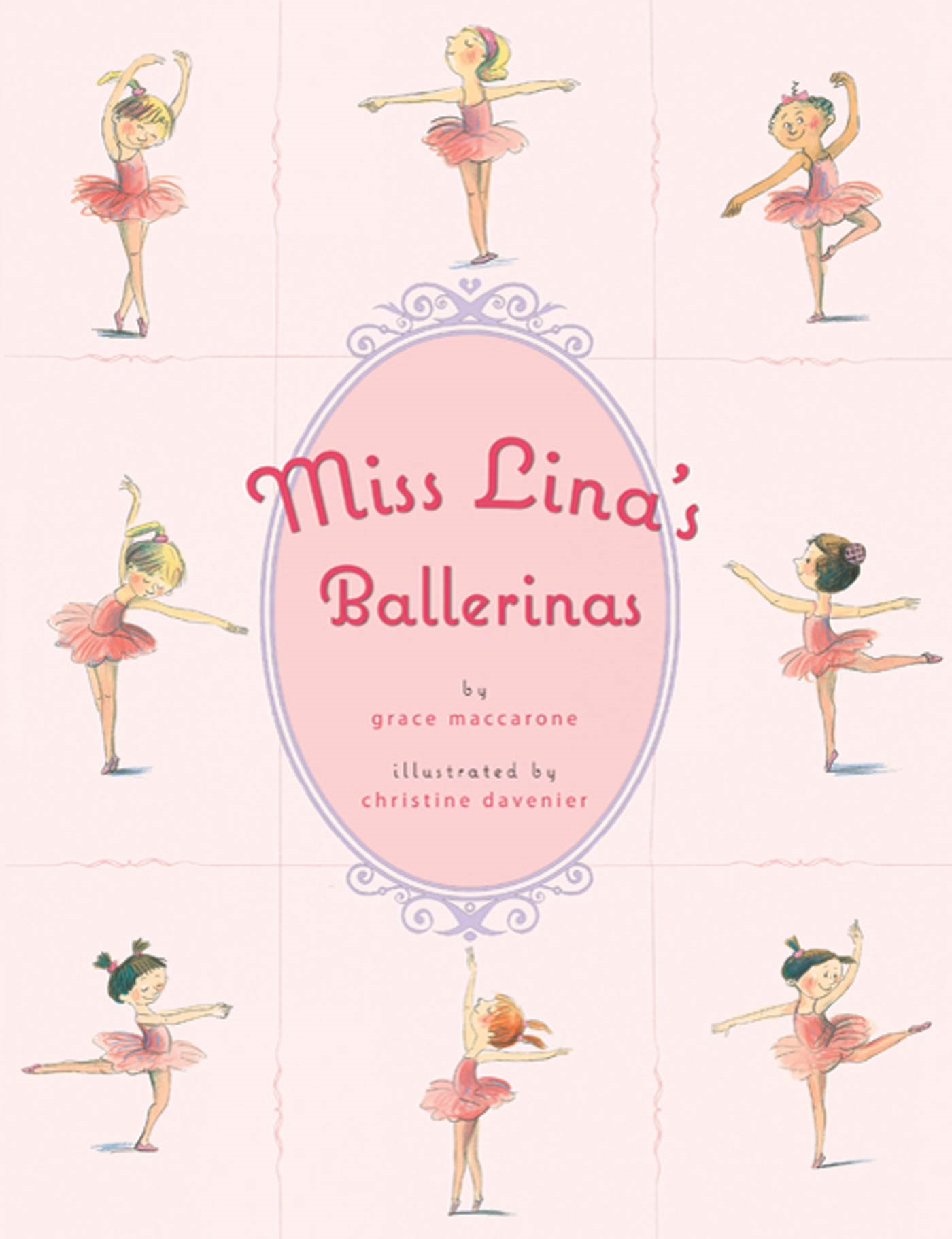 In four rows of two, Miss Lina's eight ballerinas—Christina, Edwina, Sabrina, Justina, Katrina, Bettina, Marina, and Nina—dance to the park, at the zoo, and even while doing their schoolwork. They are one perfect act, but when Miss Lina introduces Regina, a new girl, the group of nine's steps become a mess.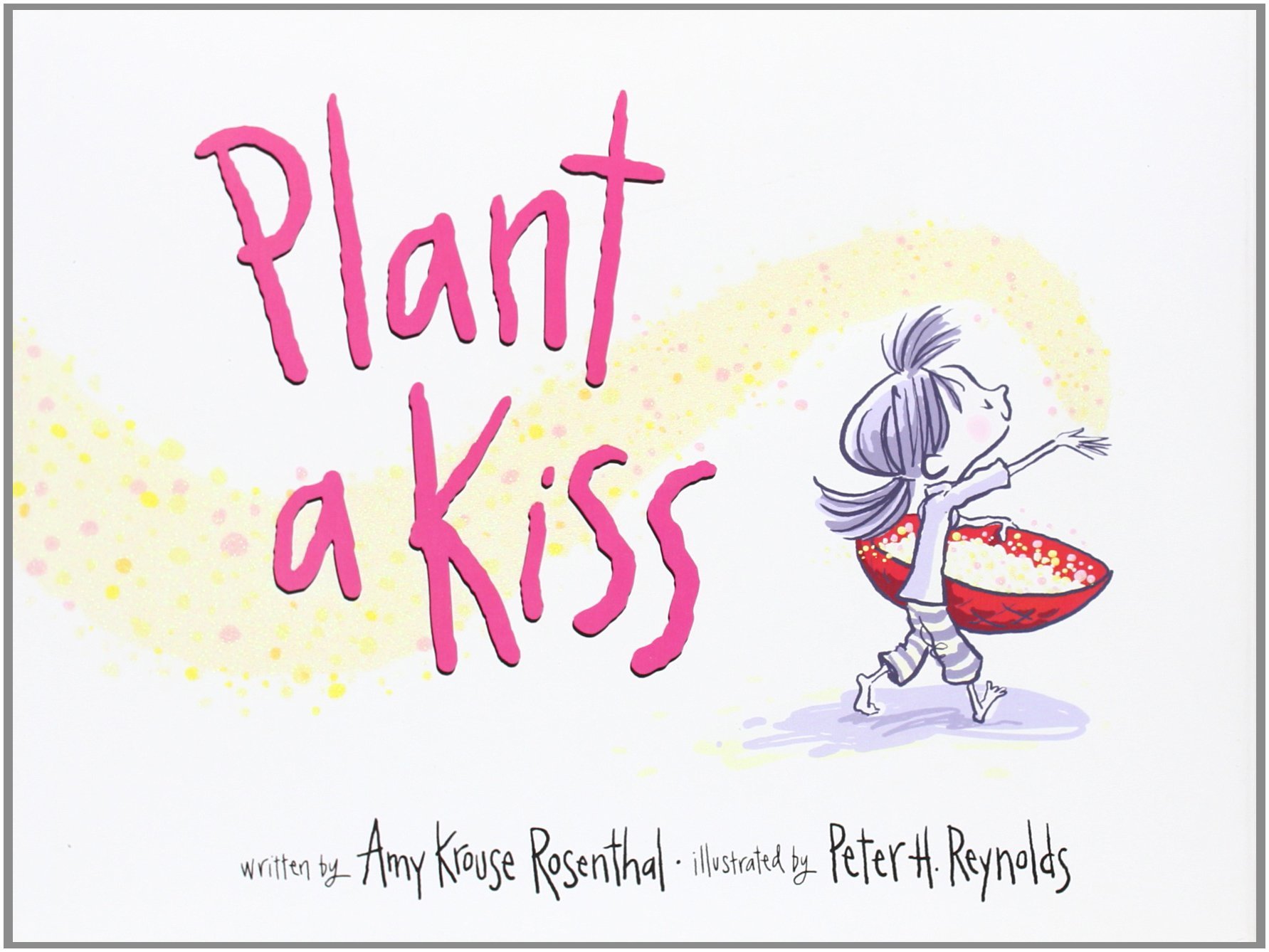 From the beloved New York Times bestselling author of I Wish You More, Amy Krouse Rosenthal, a simple and timeless celebration of the power of love.
Little Miss planted a kiss…
One small act of love blooms into something bigger and more dazzling than Little Miss could have ever imagined in this epic journey about life, kindness, and giving.
Amy Krouse Rosenthal and Peter H. Reynolds team together to share a message of hope and to remind us all of the joys to be gained from being open and unselfish.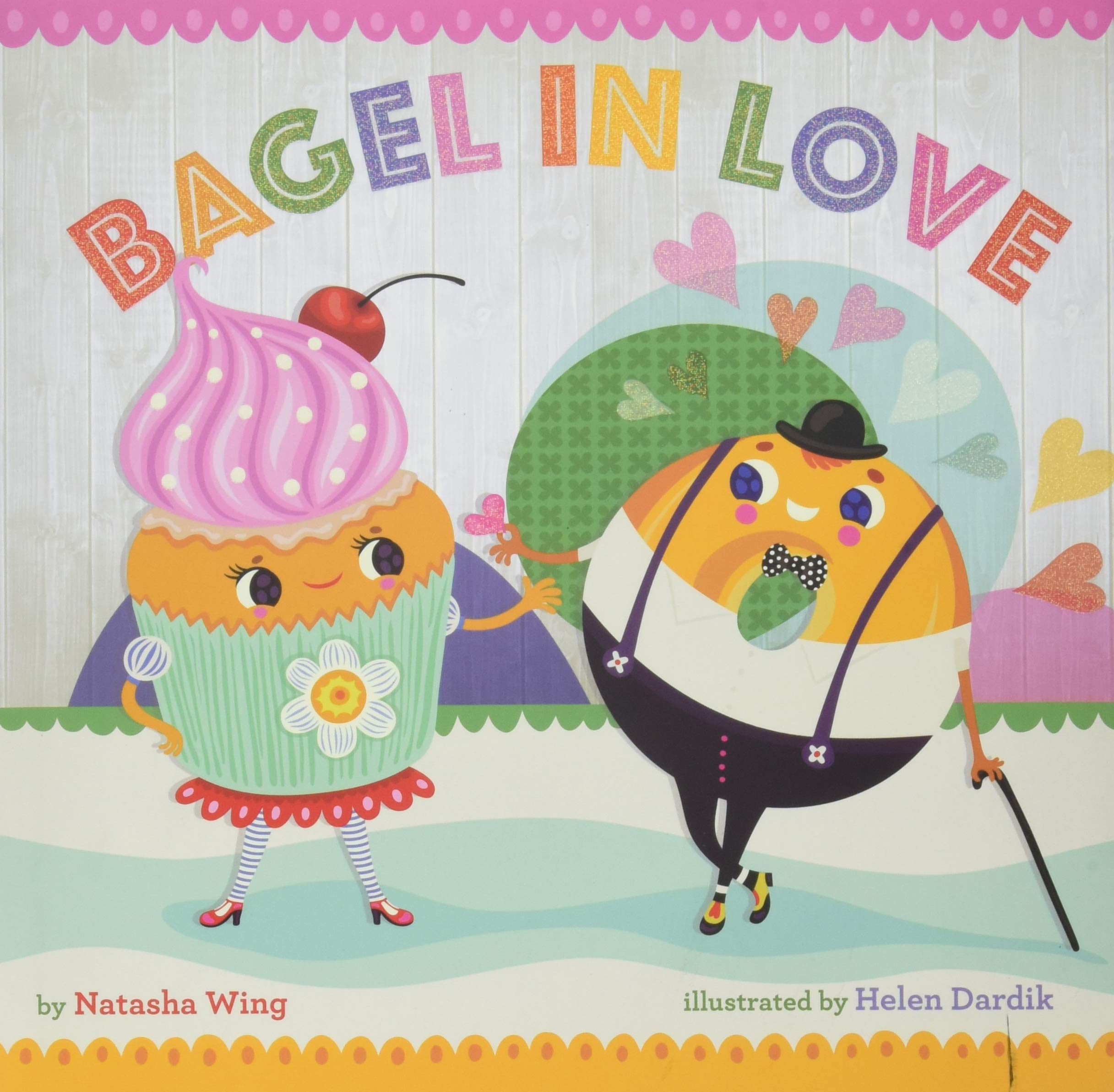 Poor Bagel! He dreams of entering the Cherry Jubilee dance contest . . . but no one wants to be his partner! Can he find a sweet-tart who doesn't think his steps are half-baked?
Bagel loved to dance. It made him happier than a birthday cake! And more than anything, he wants a partner who will spin and swirl, tap and twirl with him in the dance contest. But Pretzel sniffs that he doesn't cut the mustard, Croissant thinks his moves are stale, and Doughnut's eyes just glaze over. Can a cute cupcake save the day for our would-be Fred Éclair? Witty and pun-filled, this picture book really takes the cake.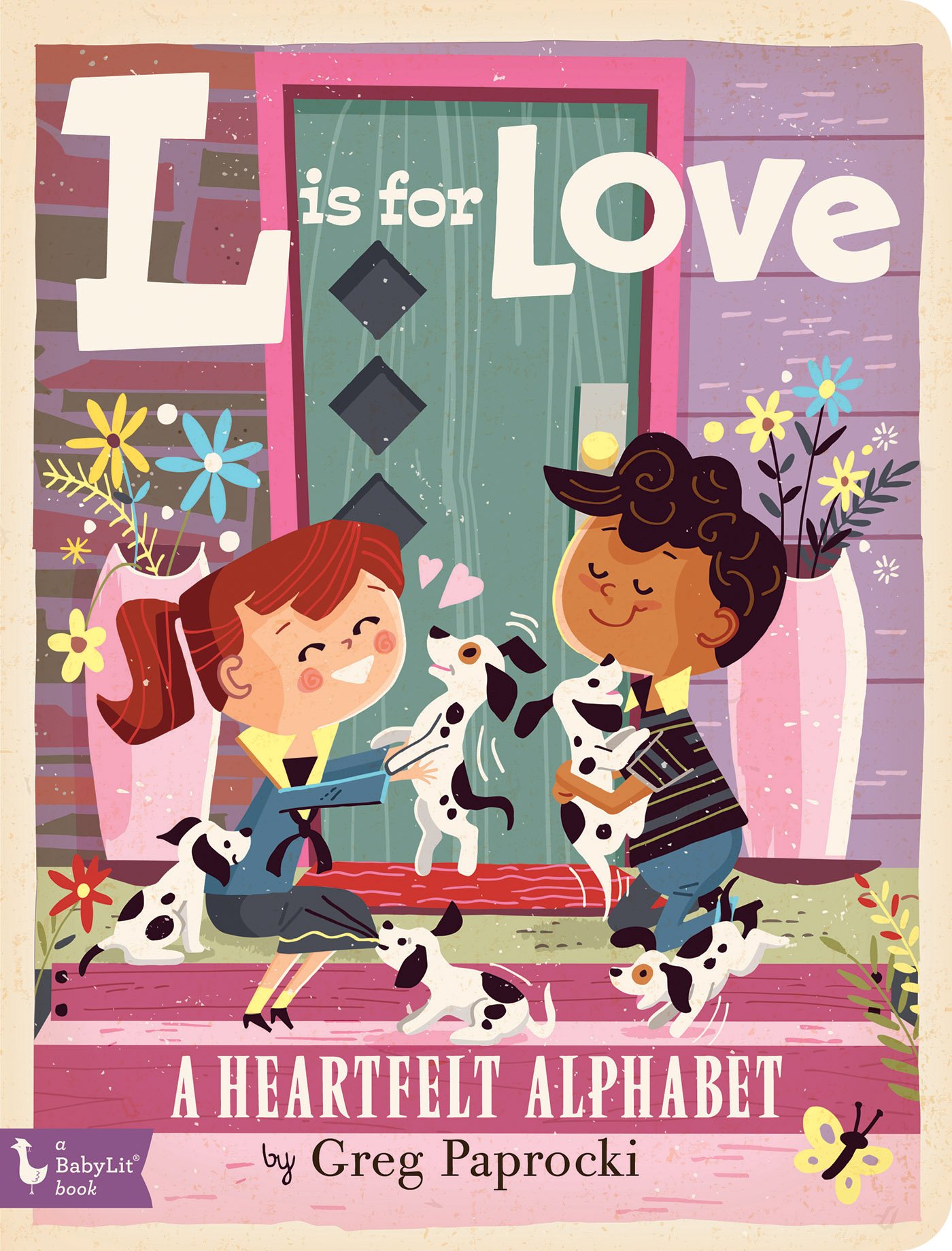 Introduce your brilliant baby to the ABCs with this colorfully illustrated primer about love and friendship.
Valentine's Day is a time to reflect on the themes of love and friendship, and what better way to introduce toddlers to these concepts than with a new ABC volume from artist Greg Paprocki. The book's 26 fully illustrated pages take aim just like Cupid's arrow at lovebirds, sweethearts, BFFs, and secret admirers. Part of the BabyLit Alphabet Series.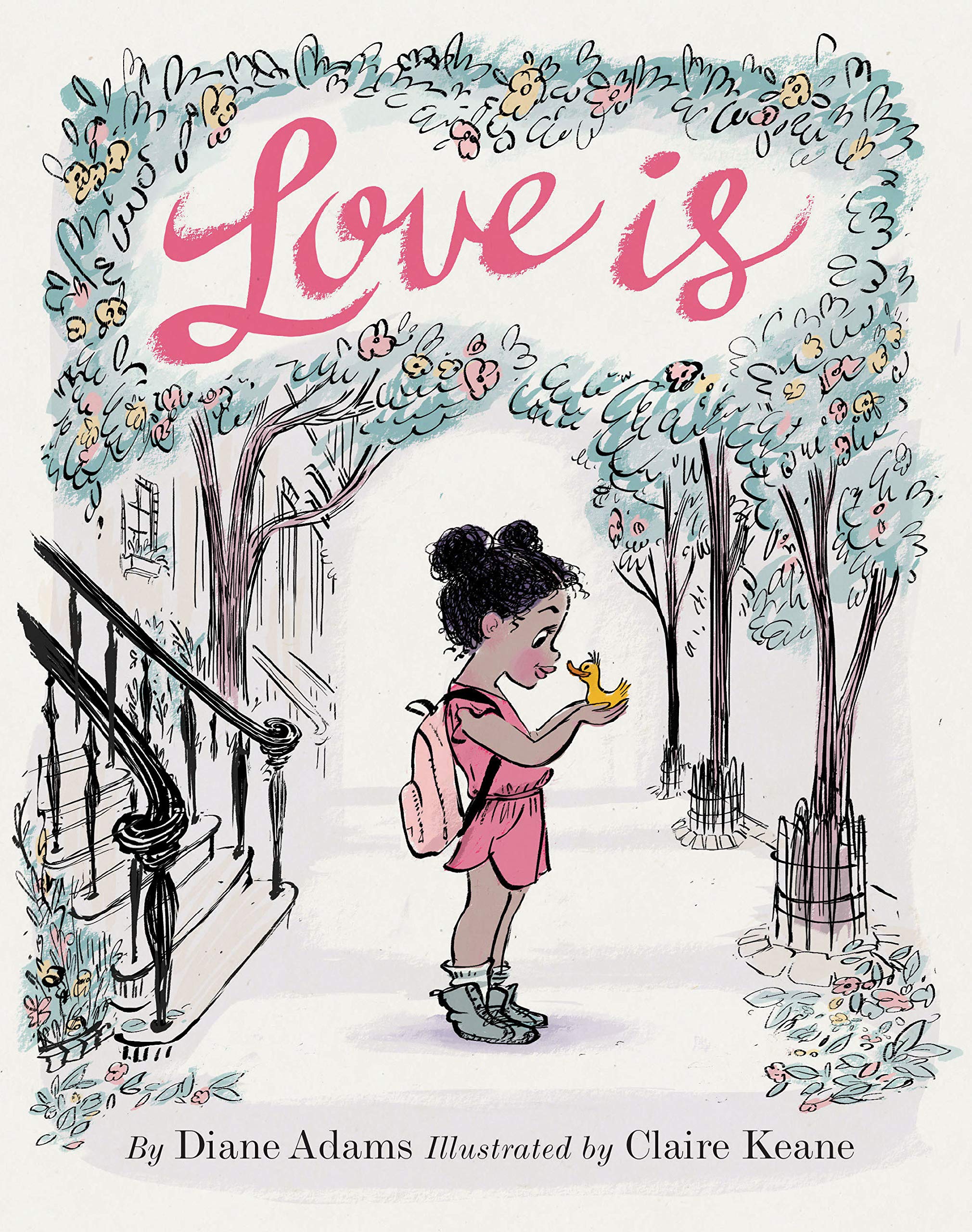 This beautifully illustrated book tells the heartwarming story of a little girl and a duckling, who both grow to understand what it means to care for each other as they learn that love is as much about letting go as it is about holding on. A little girl finds a duckling who has wandered away from the park onto the city streets, and takes it home to care for it. The baby duck requires constant attention—early morning feedings, bathing, and tidying—until the time comes to say goodbye. When her pet has grown too big for the bath, the girl takes the full-grown duck back to the pond. Afterward, she misses it and wonders if it remembers her. One day, the duck comes back—with six ducklings of her own.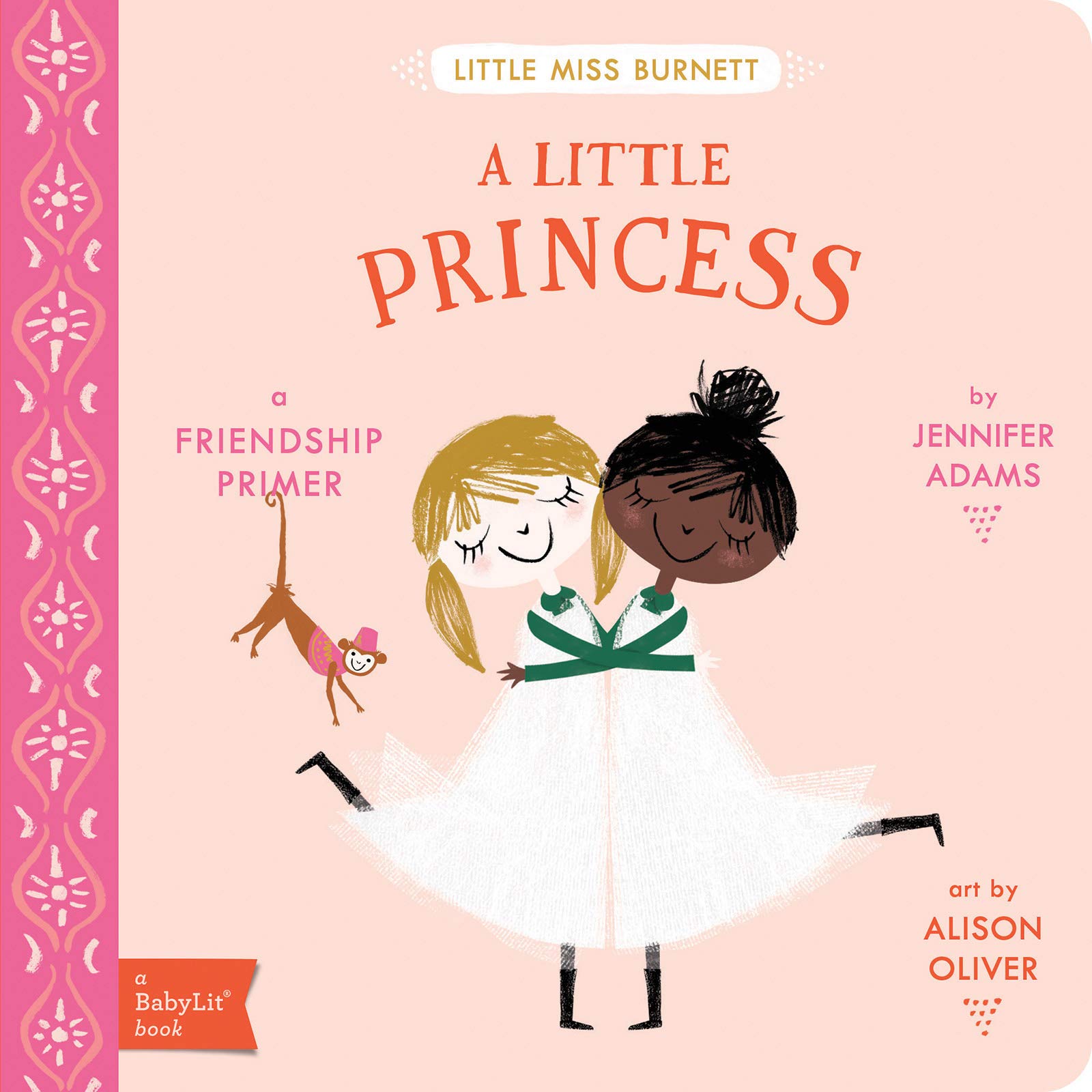 Adams and Oliver team up again to teach literary-minded tots the importance of friendship in A Little Princess: A BabyLit® Friendship Primer. Each page introduces Sarah's friends with text from the original novel, A Little Princess, showing little ones that friends can be found in surprising places.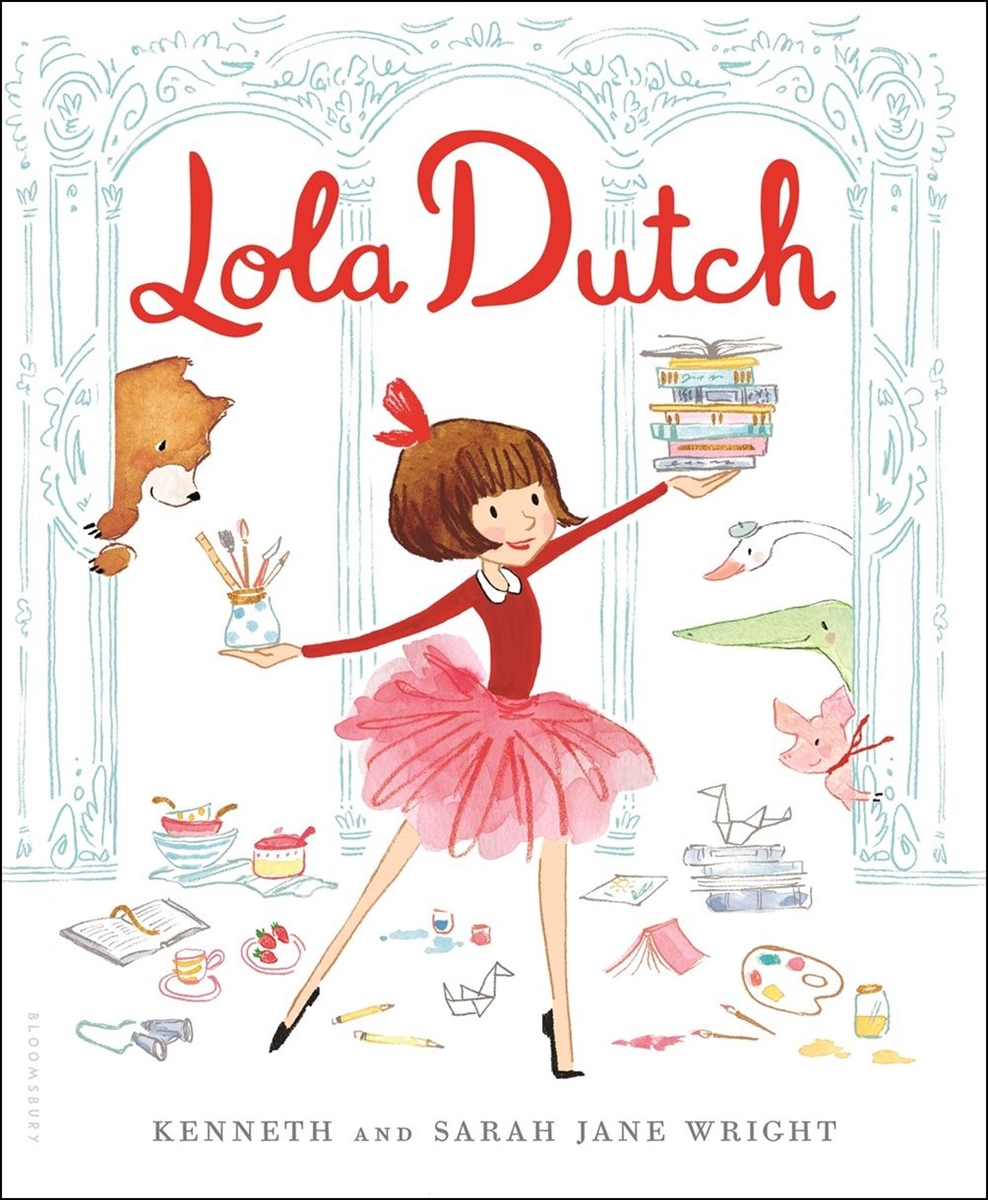 Meet Lola Dutch, a delightfully creative girl who is bursting with grand ideas.
From the best ways to serve breakfast — an elegant feast! — to the ideal sleeping spot — a majestic blanket fort, of course! — Lola is inspired all day long.
Her dear companion Bear sometimes says she is just too much, but Lola is rich with imagination and originality, which even Bear will agree is AMAZING.The unstoppable Lola Dutch is about to show you how to make every day grand and full of fun. You'll love her so much!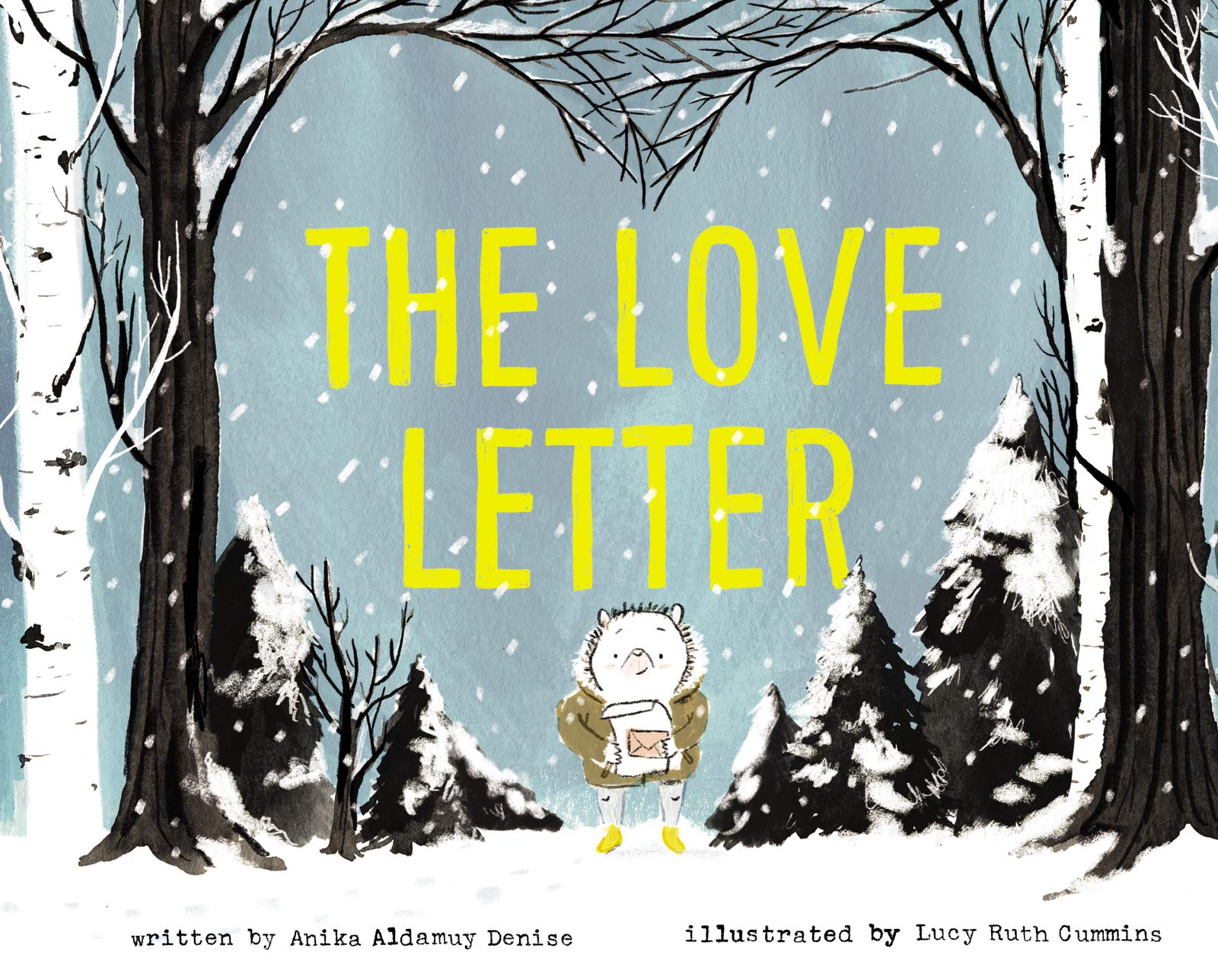 Fall in love with this endearing and adorable picture book that illustrates how a little bit of heart goes a long way to making the world a better place.
Hedgehog, Bunny, and Squirrel are best friends. One day, they each find a letter. But not just any letter…
A love letter.
My word!
My whiskers!
Aww, nuts!
Someone loves them. But who? The answer may surprise you!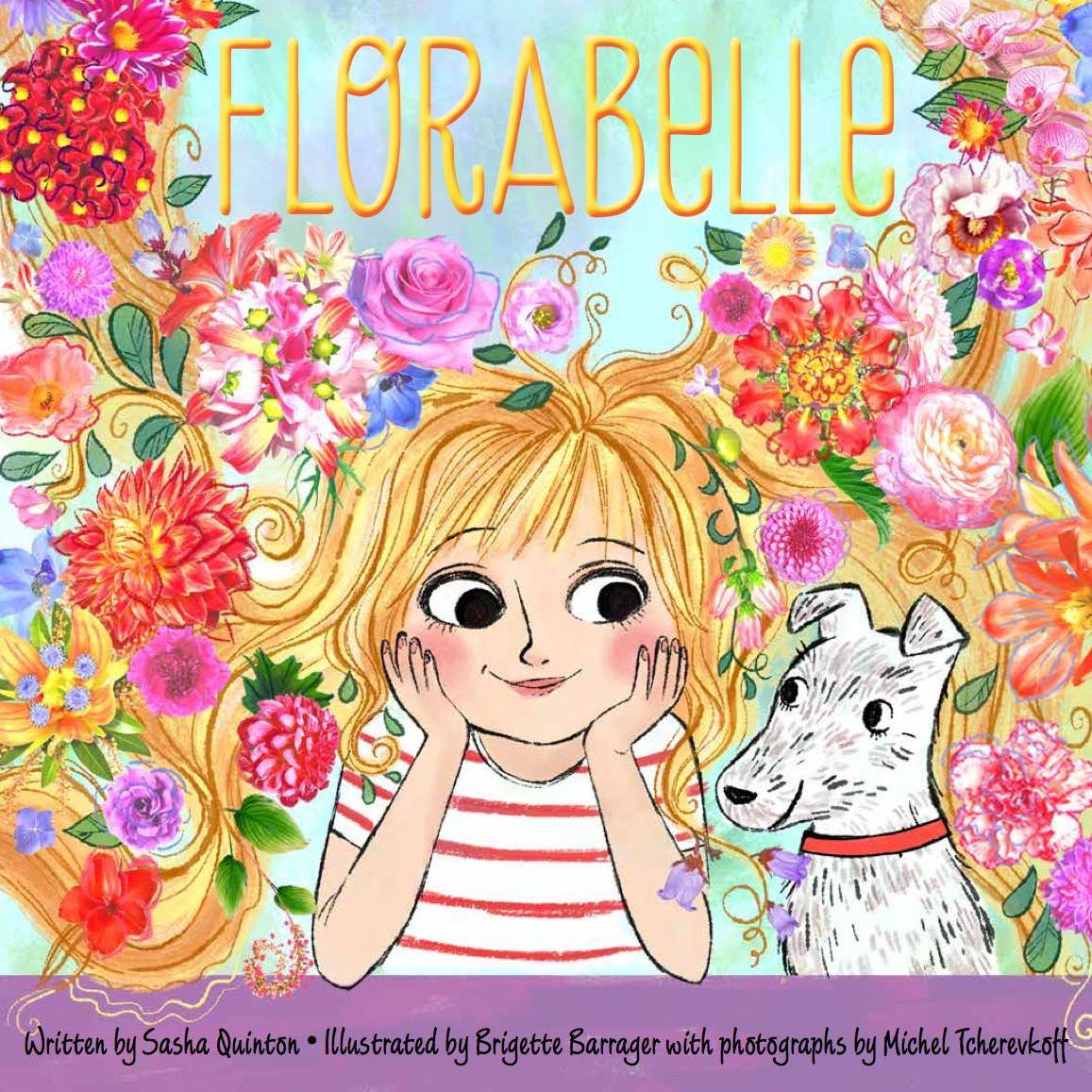 Meet Florabelle—a little girl with a BIG imagination!
Florabelle just can't seem to pay attention. And although her family can be a bit serious at times, she knows that life is always more fun when you use your imagination.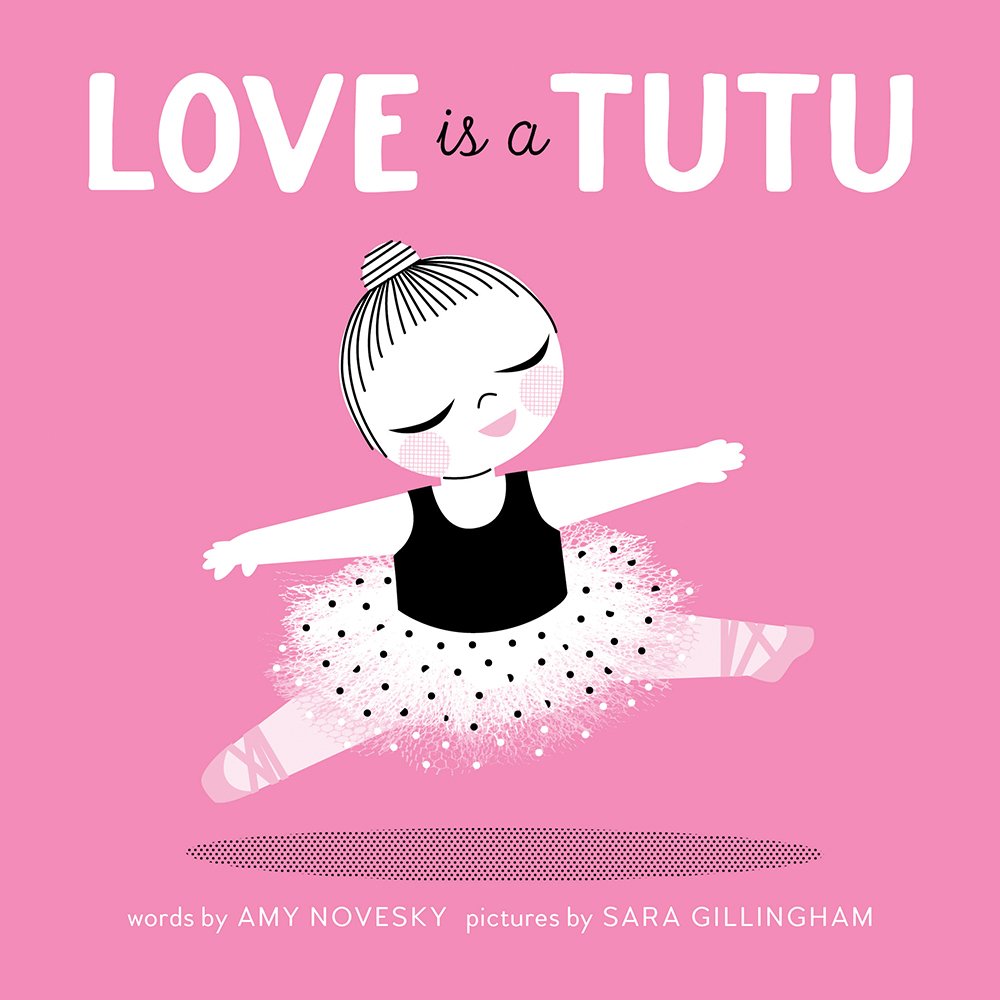 This beautifully designed and playfully illustrated novelty board book is the perfect starting point for tiny ballerinas and parents alike. Sweet and spare rhymes prance across the pages, engaging the reader with real ballet terms and plenty of pink. Parents and toddlers together will sigh Bravo as they turn off the light.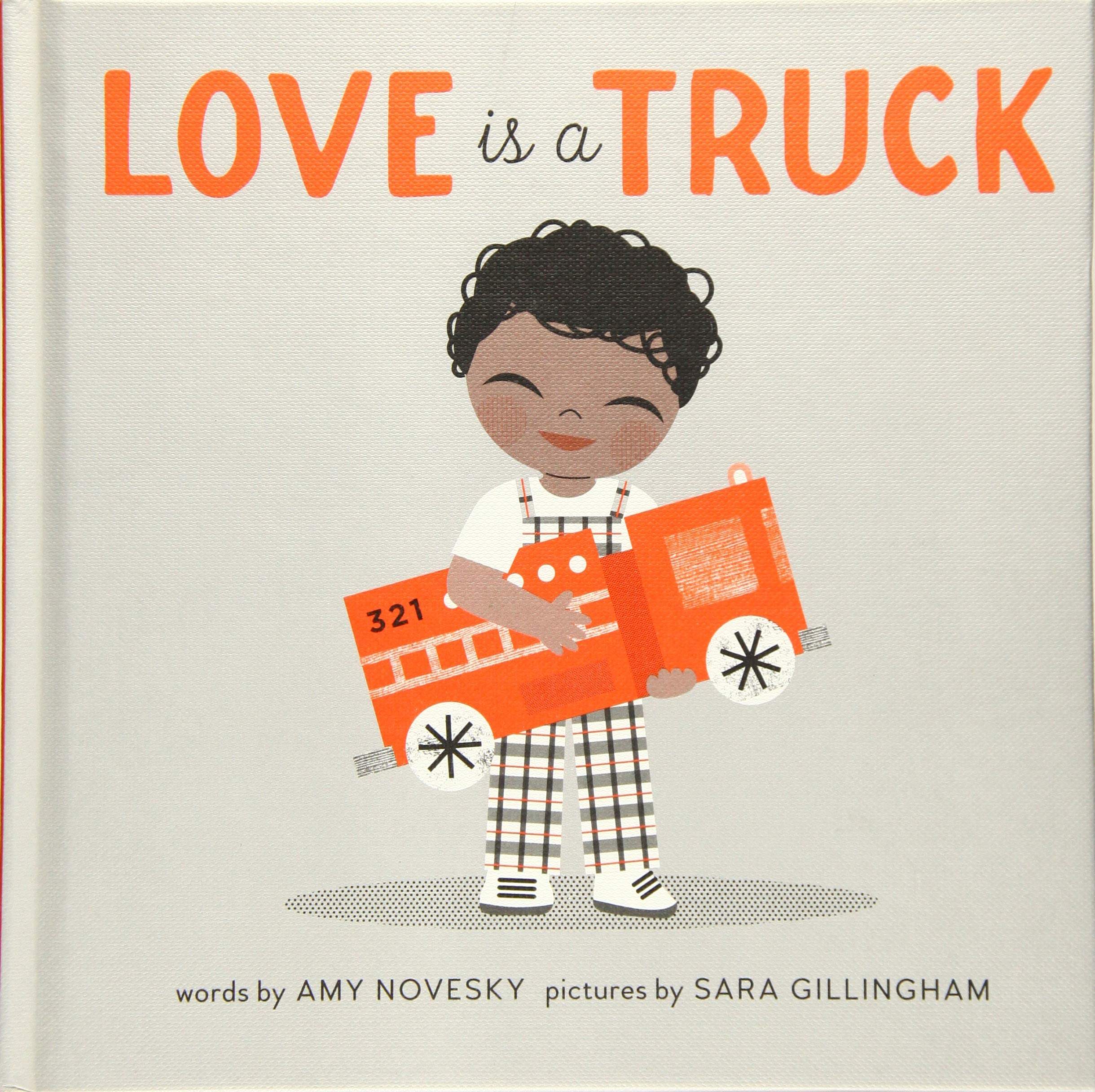 Graphically appealing two-color illustrations pair perfectly with a spare, rhythmic ode to beloved trucks of all kinds – from fire trucks to dump trucks to ice cream trucks, the sweetest trucks of all – and to the kid who loves and collects them, Love Is a Truck follows Love Is a Tutu (our ballet-inspired ode to tutus and toe shoes) in our Love Is series. A smaller square format with thick, sturdy pages, make these little picture books perfect for young readers, ages 2-6, and for reading aloud again and again.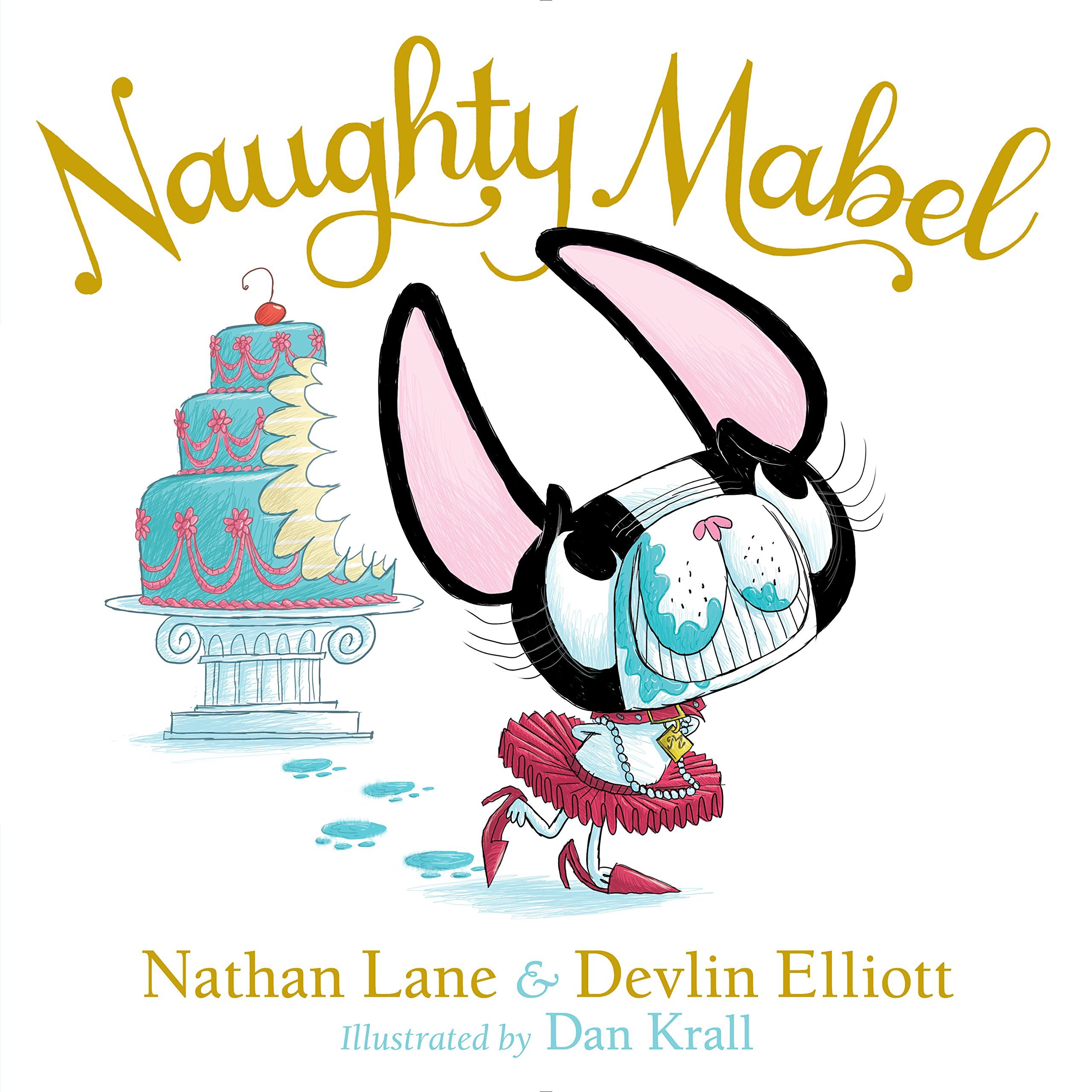 A pampered pup takes center stage at her parents' party in this charmingly hilarious picture book from film and Broadway star Nathan Lane (of The Lion King and The Producers fame) and Devlin Elliott!
Meet Mabel, the fanciest French bulldog the Hamptons have ever seen. Mabel is many things: sassy, classy (and sometimes a bit gassy!), but especially…naughty! Mabel's always getting herself into trouble—and with style like hers, can you really blame her? When Naughty Mabel's parents throw a party and try to leave her out of the fun, of course she must take matters into her own perfectly pedicured paws. As the hilarity ensues, Mabel and her parents learn that through thick and thin, naughty or nice, they'll always be a family, just as they are.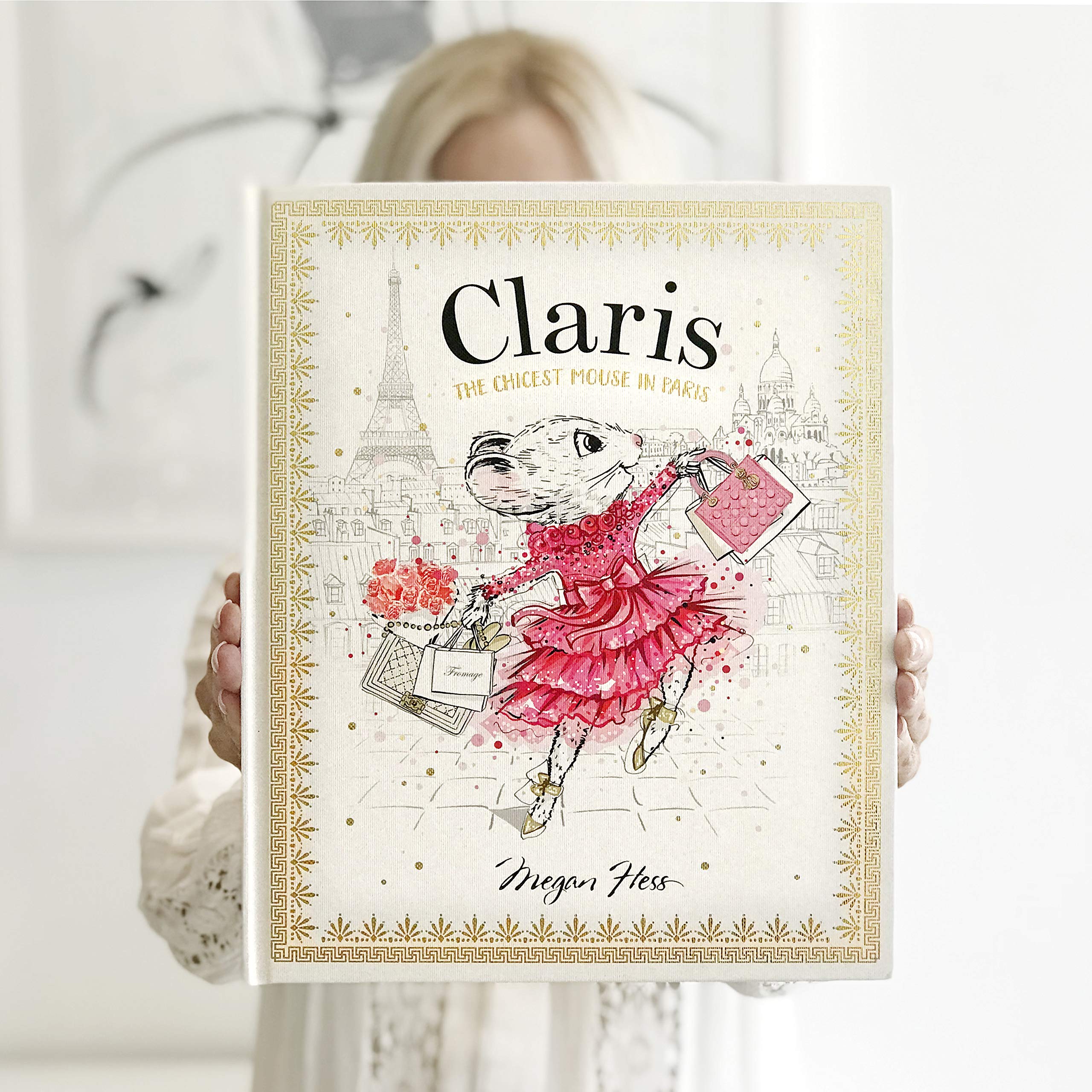 An infectious rhyming tale about courage, compassion and a stylish little mouse, from international fashion illustrator Megan Hess.
Claris: The Chicest Mouse in Paris follows an adorable mouse who dreams of moving to Paris to follow her fashion dreams. One day, she bravely takes the leap – only to find a mean little girl with a horrible-looking cat standing in the way of her perfect Parisian apartment! Can Claris use all her wit, warmth and – of course – style to make her dreams come true?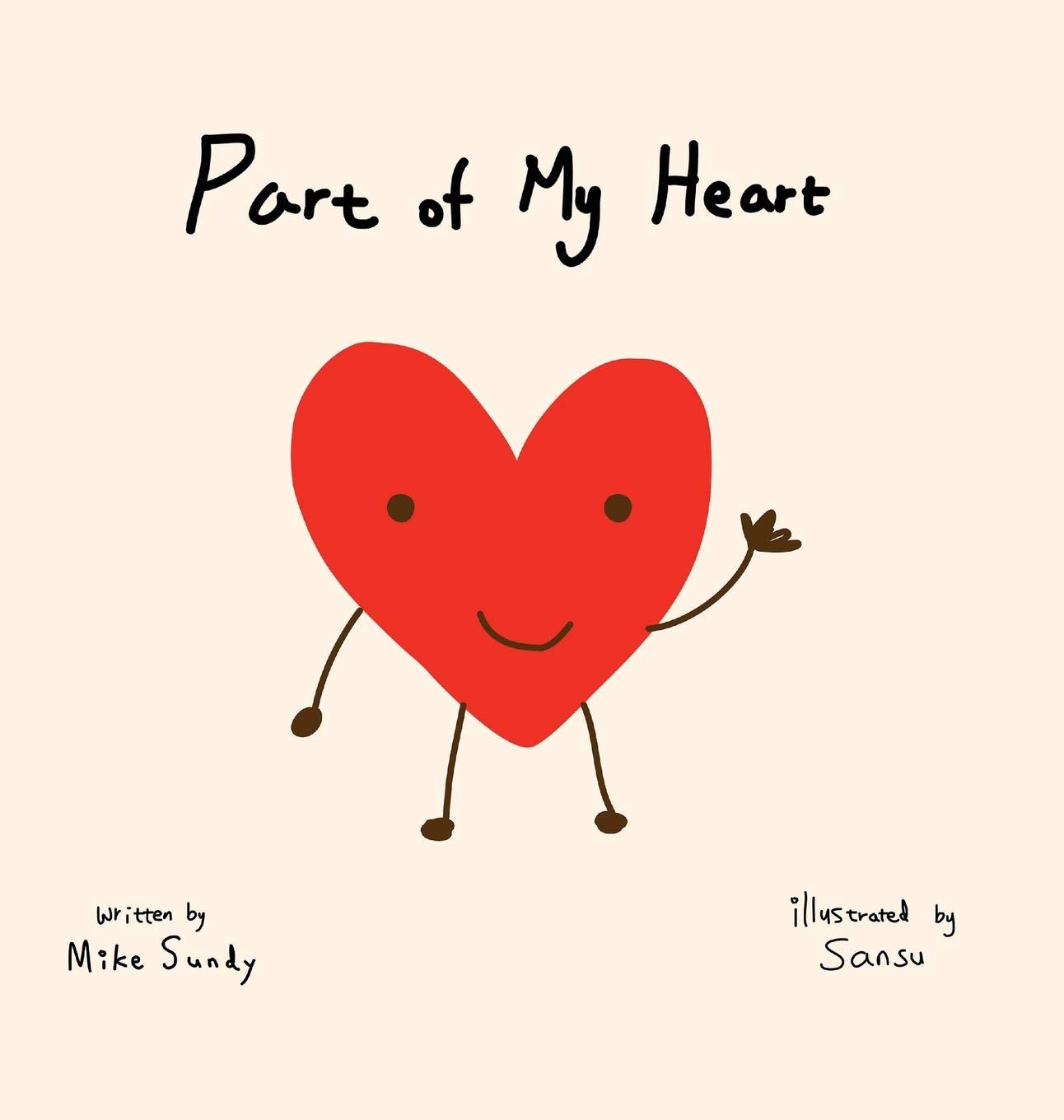 "You are a part of my heart. Before you were born, Mommy and Daddy gave a part of their hearts to each other. And that made you."
So begins the sweet and simple tale that has delighted thousands of readers and moved many to tears. Beautifully tells a child how much they are loved.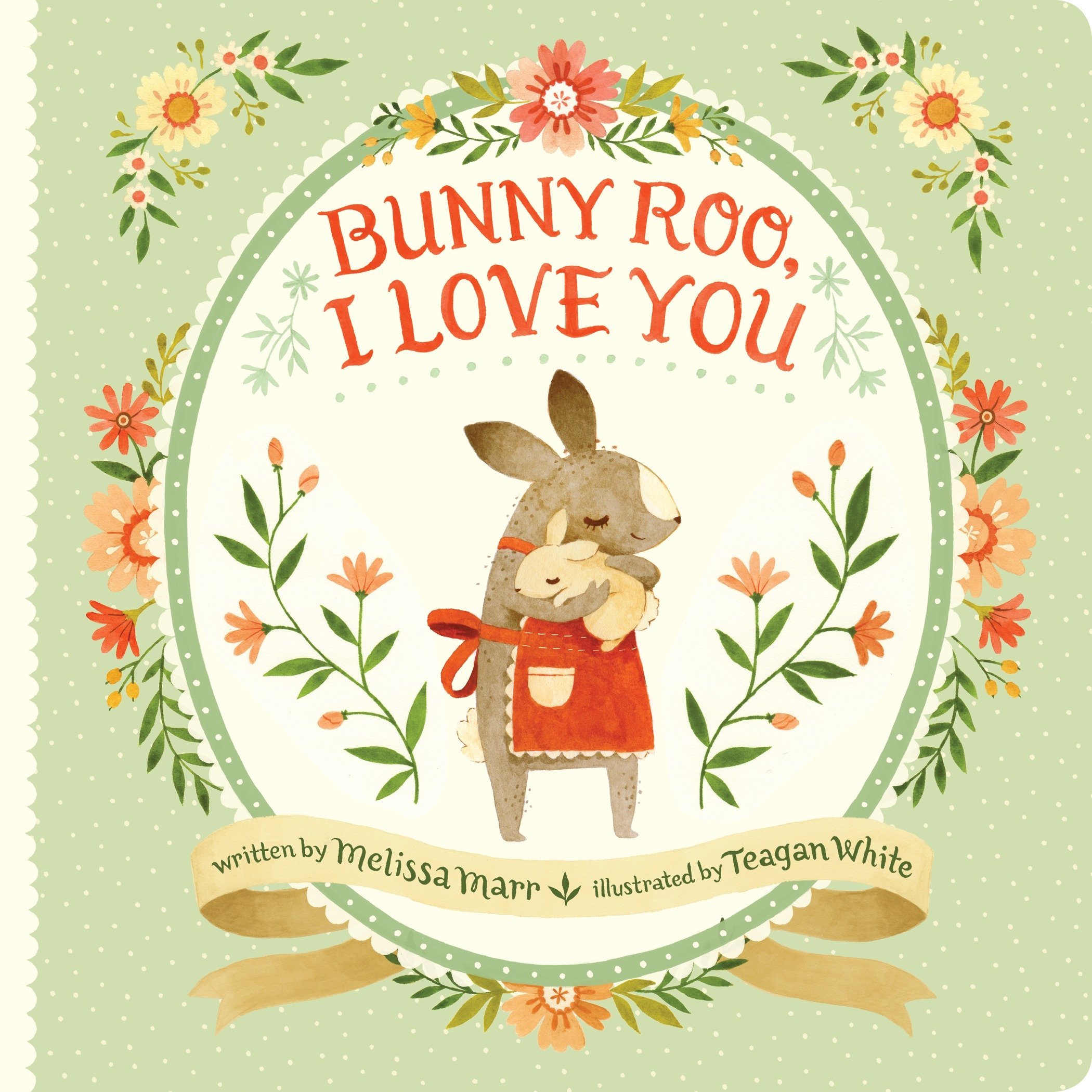 A warm and tender welcome to the world!

In a gorgeous picture book that's playfully sweet and visually captivating, New York Times bestselling author Melissa Marr and talented new illustrator Teagan White celebrate the many ways parents make their new babies feel at home.

The world can seem like a big, bewildering place for new babies—fortunately, their mamas know just how to soothe and comfort them. Through enchanting scenes portraying all kinds of mama animals looking out for their little ones, the mother in this story reassures her baby, and young children everywhere, that their caretakers will always love them and keep them safe. This beautiful picture book has the feel of a classic and its heartwarming premise should make it a family favorite.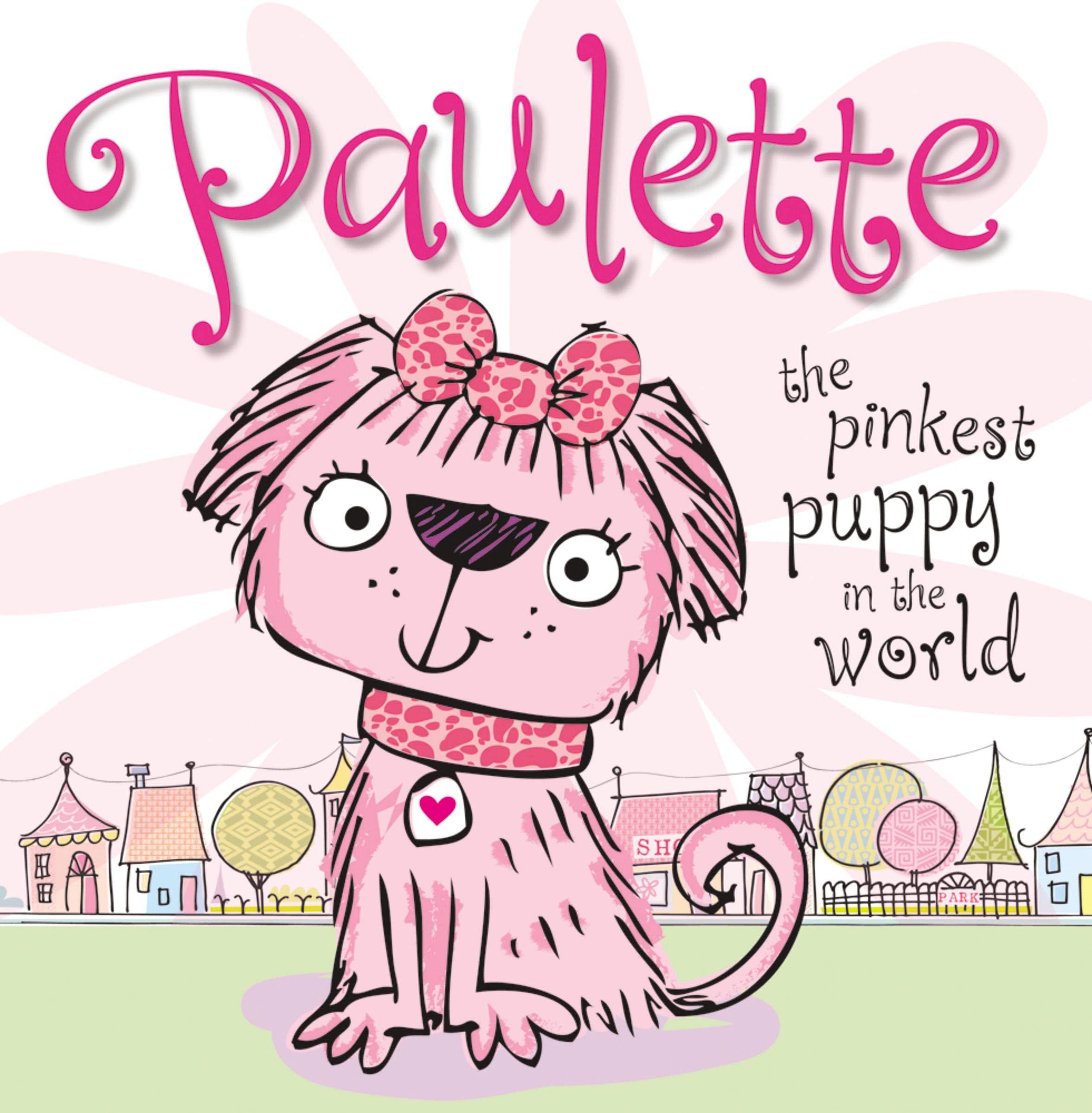 A charming story about Paulette the pinkest puppy, who learns to celebrate the things that make her unique!
Paulette the Pinkest Puppy is the heart-warming tale of Paulette the puppy, who is born with a very unusual feature – her fur is completely pink! Paulette struggles with being different until she and her puppy friends realize they have more in common than they thought.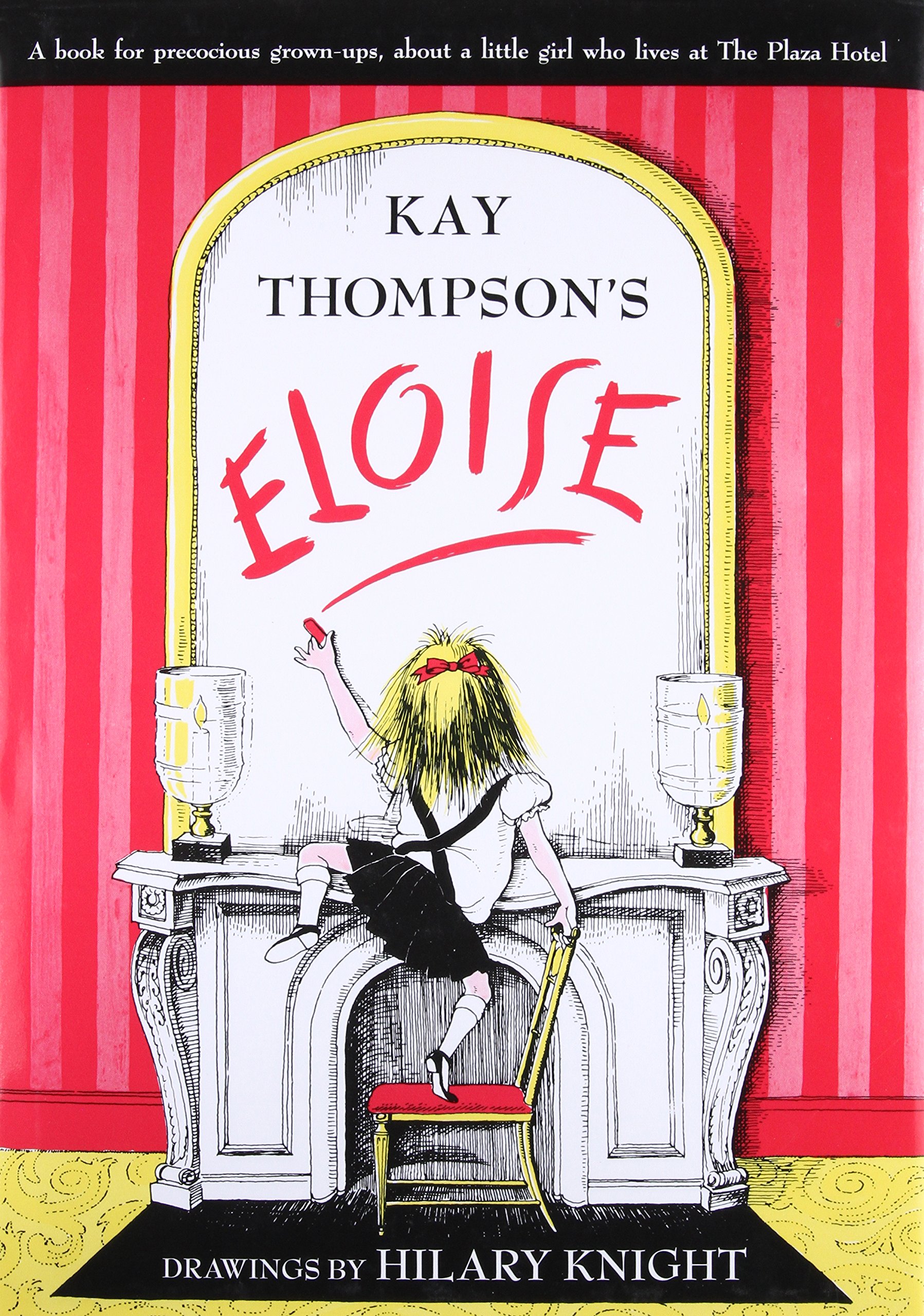 Meet Eloise, the precocious darling of the Plaza Hotel!
Eloise is a little girl who lives at The Plaza Hotel in New York. She is not yet pretty but she is already a Person.
Henry James would want to study her.
Queen Victoria would recognize her as an Equal.
The New York Jets would want to have her on their side.
Lewis Carroll would love her (once he got over the initial shock).
Eloise knows everything about The Plaza. She is interested in people when they are not boring.
She has Inner Resources.
If you take her home with you, you will always be glad you did.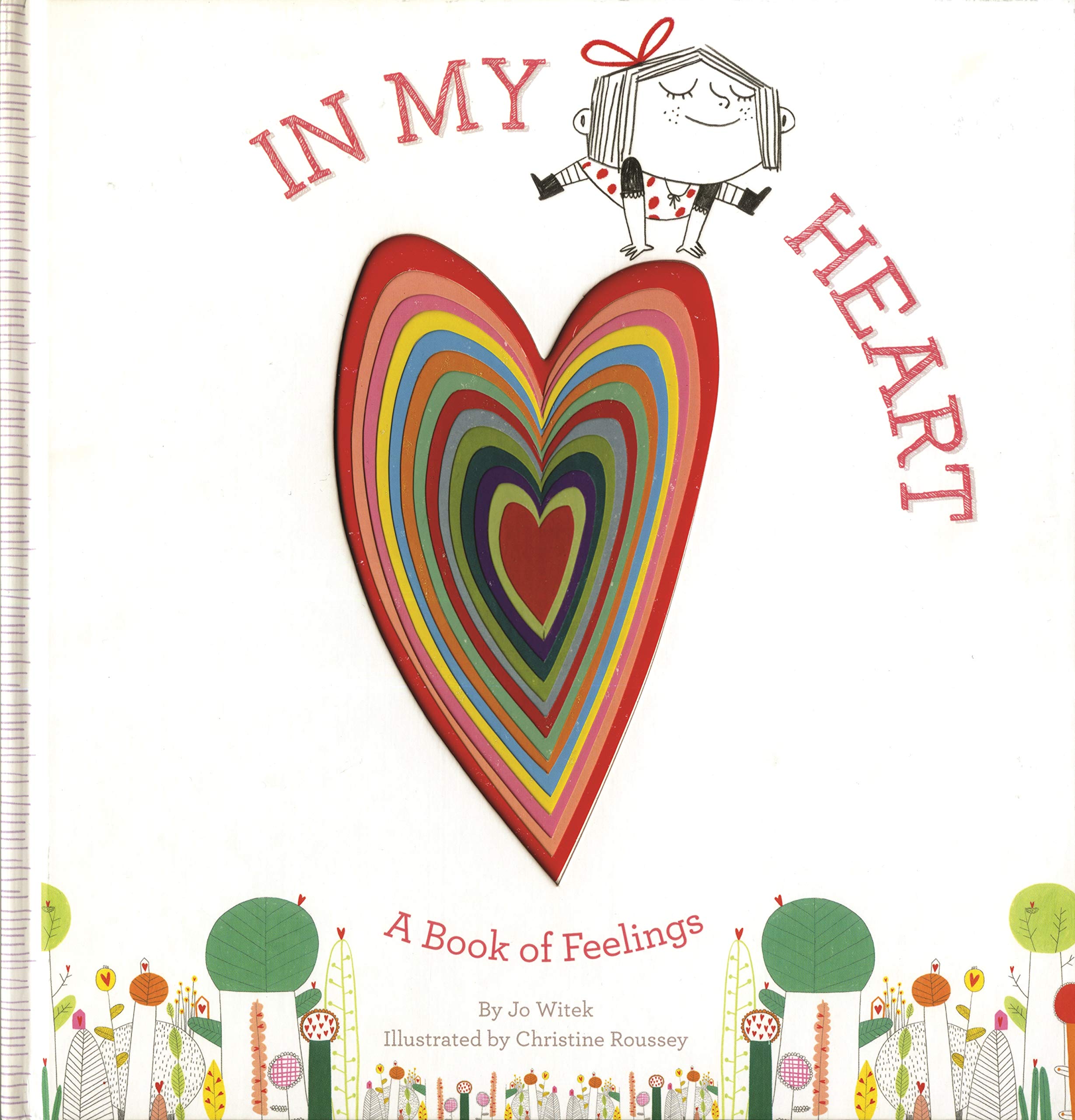 Sometimes my heart feels like a big yellow star, shiny and bright.
I smile from ear to ear and twirl around so fast,
I feel as if I could take off into the sky.
This is when my heart is happy.
Happiness, sadness, bravery, anger, shyness . . . our hearts can feel so many feelings! Some make us feel as light as a balloon, others as heavy as an elephant. In My Heart explores a full range of emotions, describing how they feel physically, inside. With language that is lyrical but also direct, toddlers will be empowered by this new vocabulary and able to practice articulating and identifying their own emotions. With whimsical illustrations and an irresistible die-cut heart that extends through each spread, this unique feelings book is gorgeously packaged.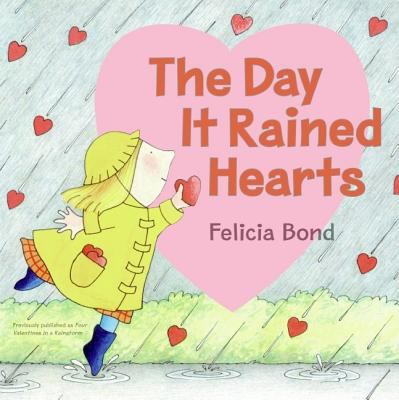 A creative and sweet story, perfect for Valentine's Day, that helps open the hearts of young readers. From the beloved illustrator of If You Gave a Mouse a Cookie.
One day it rains hearts, and Cornelia Augusta catches them. She realizes that the hearts are perfect for making valentines. Each heart is special in its own way, and Cornelia Augusta knows exactly who to send them to: her animal friends.
A fun way to spark creativity and thoughtfulness! The perfect book to pair with Valentine's Day crafts.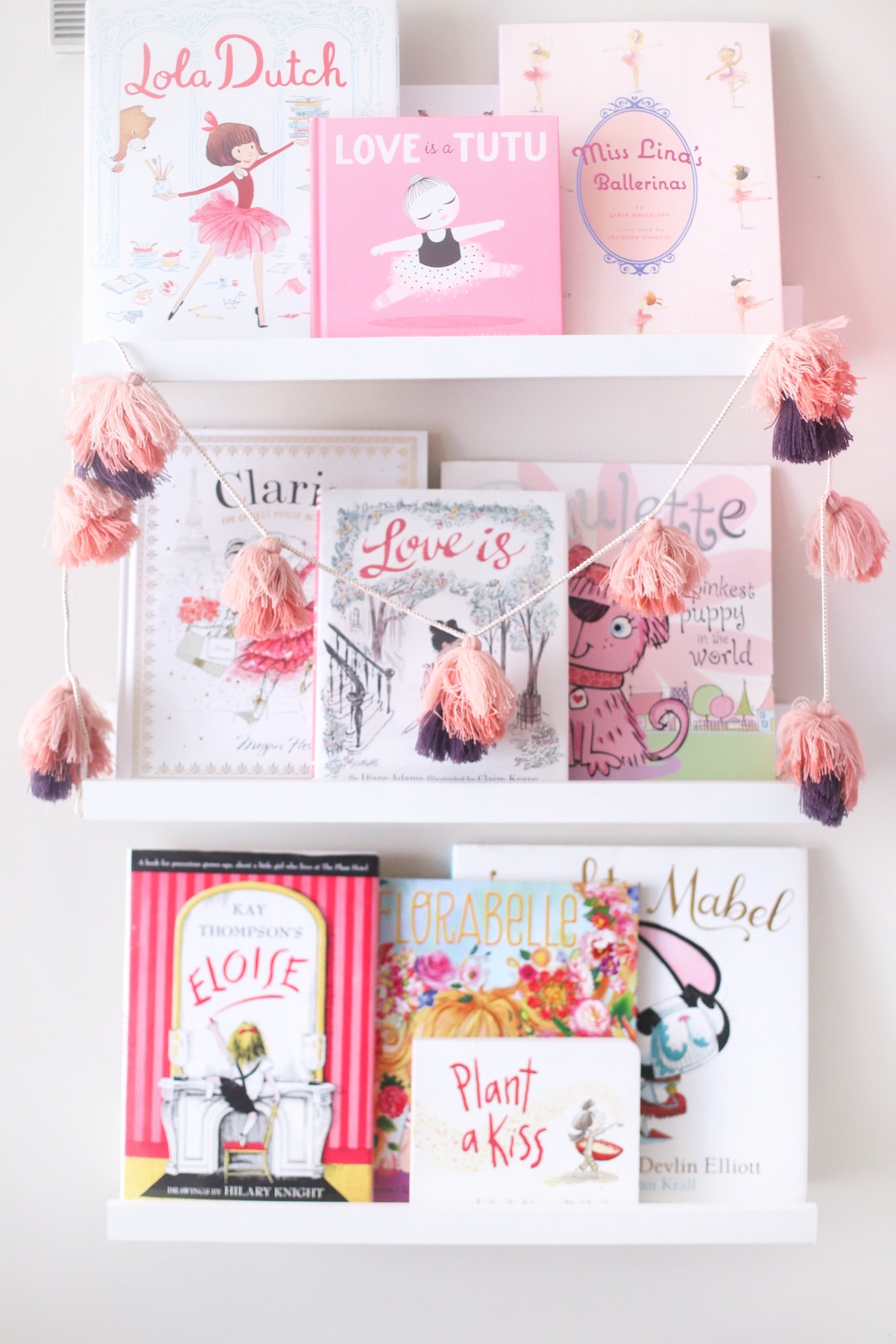 What about you? Do you and your kids have any favorite Halloween books? Are you a fan of breaking out seasonal books, especially around the holidays?
SHOP OUR VALENTINE'S DAY BOOK FAVORITES | CLICK LEFT & RIGHT ARROWS TO EXPLORE

Did you know that there's a whole catalog of my favorite books over on my BOOK CLUB page? Find something new – and amazing – to read today!