This post contains affiliate links, which means that if you click on one of the product links, I'll receive a small commission. Thank you so much for clicking through and helping to support this little blog business of mine! Read more about our site, privacy, and disclosure policies here.
Happy almost weekend! It's been so beautiful here in the city and we've played outside nearly every day. I'm hoping to continue that trend with a trip to the beach or a park this weekend.
Other than that, I may make a big pot of ramen at some point this weekend, and baking up something sweet is always in the cards. On Sunday, Mike works a shift at the hospital, so aside from a craft or two with the girls, I'm going to dive into my new book.
Little Love Notes + What I'm Reading This Weekend
What I'm Reading
Have you read the book, In Five Years? I'm really excited about it after reading all of the glowing reviews.
Basically, a very meticulous lawyer, Dannie, falls asleep engaged and with a promotion, and wakes up for exactly one hour five years in the future before she wakes again in her own home on the brink of midnight—but it is one hour she cannot shake because in that hour her life is entirely different (different man, different job, the works). In Five Years is "an unforgettable love story, but it is not the one you're expecting". (You can see more of my favorite books, plus so many great suggestions in case you're on the hunt for a new book, in our BOOK CLUB.)
How about you? Any exciting weekend plans?
Anyhoo, because it's finally Friday, it's time for another LITTLE LOVE NOTES; a.k.a., the weekend link roundup!
In case you don't yet follow along, I'll be sharing what we're up to throughout the weekend over on instagram (lots of fun behind-the-scenes on my insta stories too!), facebook, and twitter. Follow along!
With that, a few little love notes to the things I loved most this week …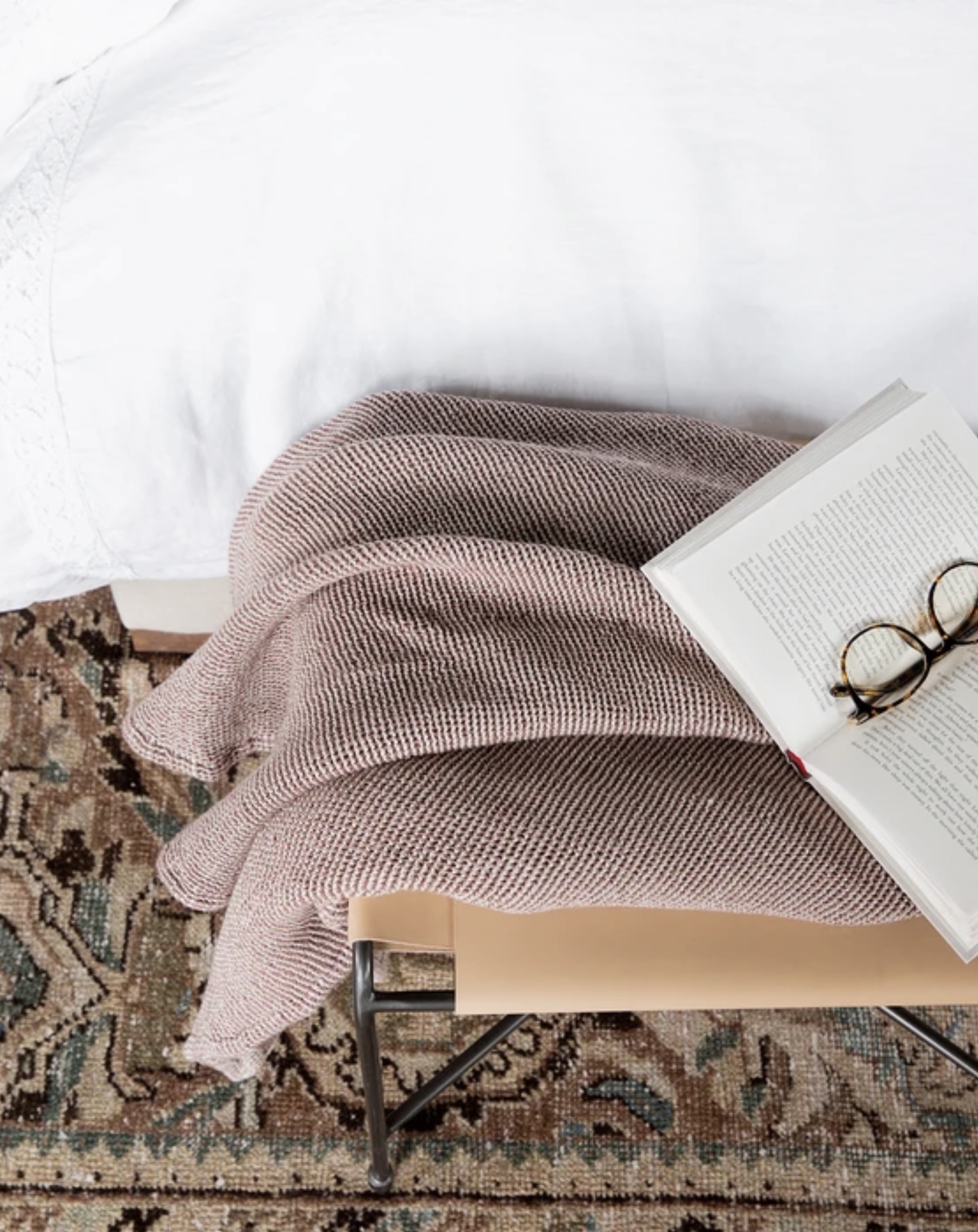 Dear lessons in leadership, "I was raised to believe I belong in every single room I've ever been in". LOVED Shonda Rhimes' leadership lessons.
Dear weekend giggles, Moms: The Vacation of Your Dreams Awaits You in the Dentist's Chair.
Dear outdoor dining daydreams, everyone's favorite acrylic drink glasses are finally back in stock at Crate & Barrel! Snag the short drink glasses and tall highball glasses before they sell out again. (BONUS: acrylic glasses are also amazing if you have kids!)
Dear tech refresh, Liz shared the cutest desktop and phone wallpaper for spring. I have the daisy print as my desktop background as I type. So pretty!
Dear relationships with food, read this piece about diet culture from cookbook author Julia Turshen. "I started to believe my wife when she said there was a version of my life that didn't revolve around feeling bad about my body."
Dear DIY's to try, make your own beautiful color glazed stacked vases.
Dear skincare 101, with spring own the horizon, if you haven't been already, don't forget to wear your sunscreen! This Supergoop! Unseen Sunscreen is THE BEST for wearing on your face and even under makeup.
Dear amazing nature in action, a photographer caught the moment starlings formed in the shape of a huge bird. (Watch the video; it's incredible.)
Dear weekend baking, LA's Beloved Old-Fashioned Buttermilk Bar Donuts. (See more of my favorite recipes here!)
Get the origins of these sweet little love notes, here, and catch up on love notes of the past.
SHOP THIS WEEK'S LITTLE LOVE NOTES POST | CLICK LEFT & RIGHT ARROWS TO EXPLORE

Have you read anything inspiring this week? Send it my way!
image via McGee and Co. – Whitby Woven Throw