Isn't it funny how mixing together a cocktail or celebratory mixed drink can really make even the simplest event feel special? Blended fruit and bubbly, is one of life's simple pleasures if you ask me. And when it comes to these boozy strawberry slushies, these perfectly pink drinks are whimsical, fun, and taste freaking delicious. They'd be perfect for nearly any spring or summer-time celebration, but could also totally work for Valentine's Day (or Galentine's Day!)
Prep is minimal, so you'll be blending party cocktails in no time, and call this drink what you will – frozen cocktails, boozy slushies, spritzers – a frozen alcohol-spiked beverage is always a crowd pleaser.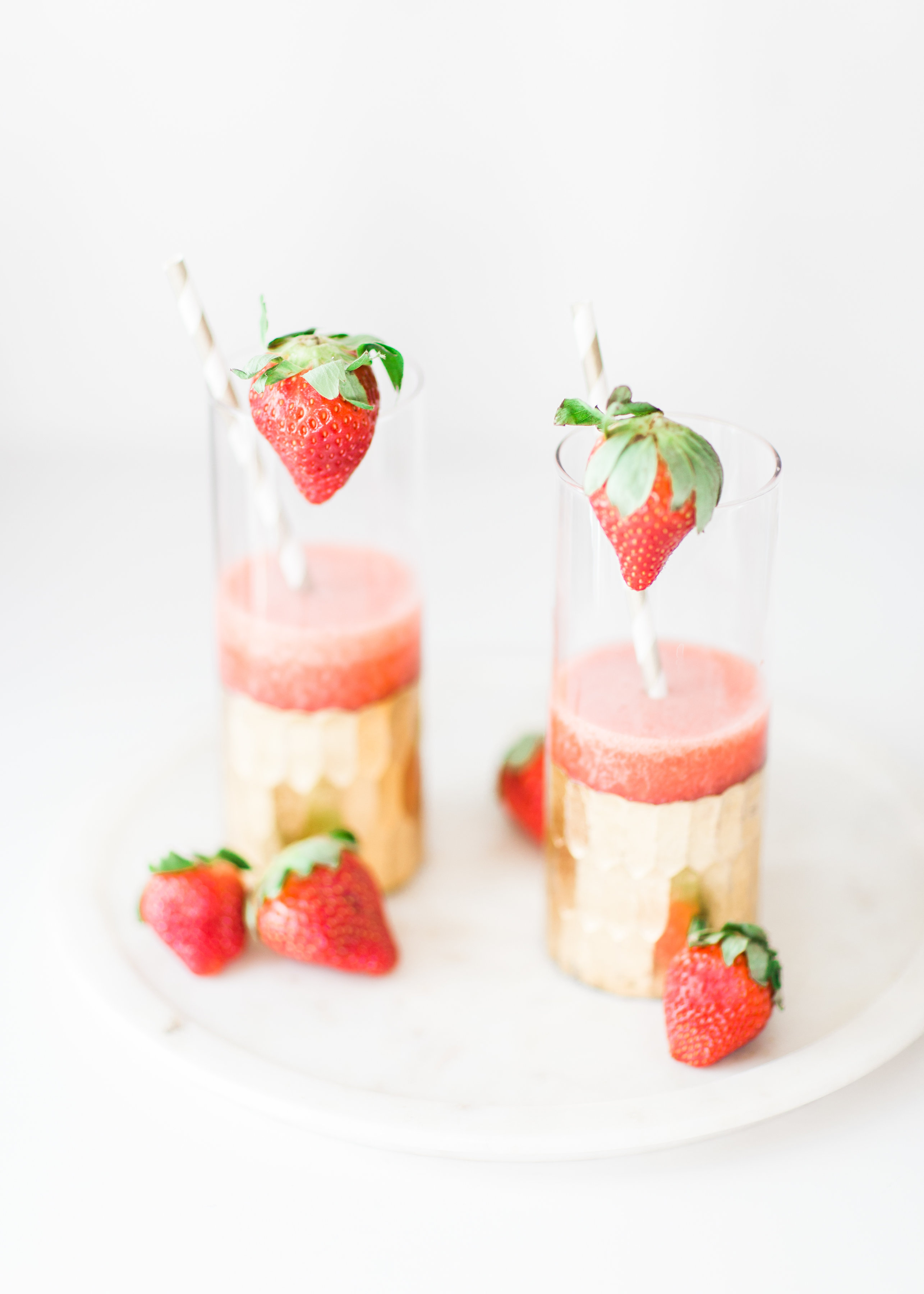 How to Make Boozy Strawberry Champagne Slushies
INGREDIENTS
1 16 oz container strawberries (hulled, washed and drained)
about 2 tablespoons honey
1 bottle of champagne or prosecco
ice cube trays
DIRECTIONS
Add strawberries and honey to blender and blend until all chunks have disappeared. Pour the strawberry mixture into ice cube trays and freeze until completely solid.*
Once ice cubes have frozen, remove them from the trays and toss them back into your blender. Add approximately one bottle of champagne or prosecco and blend until a thick slushy consistency has formed.
Serve immediately.
*NOTE: If you want your slushies to be extra thick, you can blend together the champagne or prosecco with the strawberries and honey and freeze the entire mizture in several ice cube trays before blending again to serve. (See step 1.)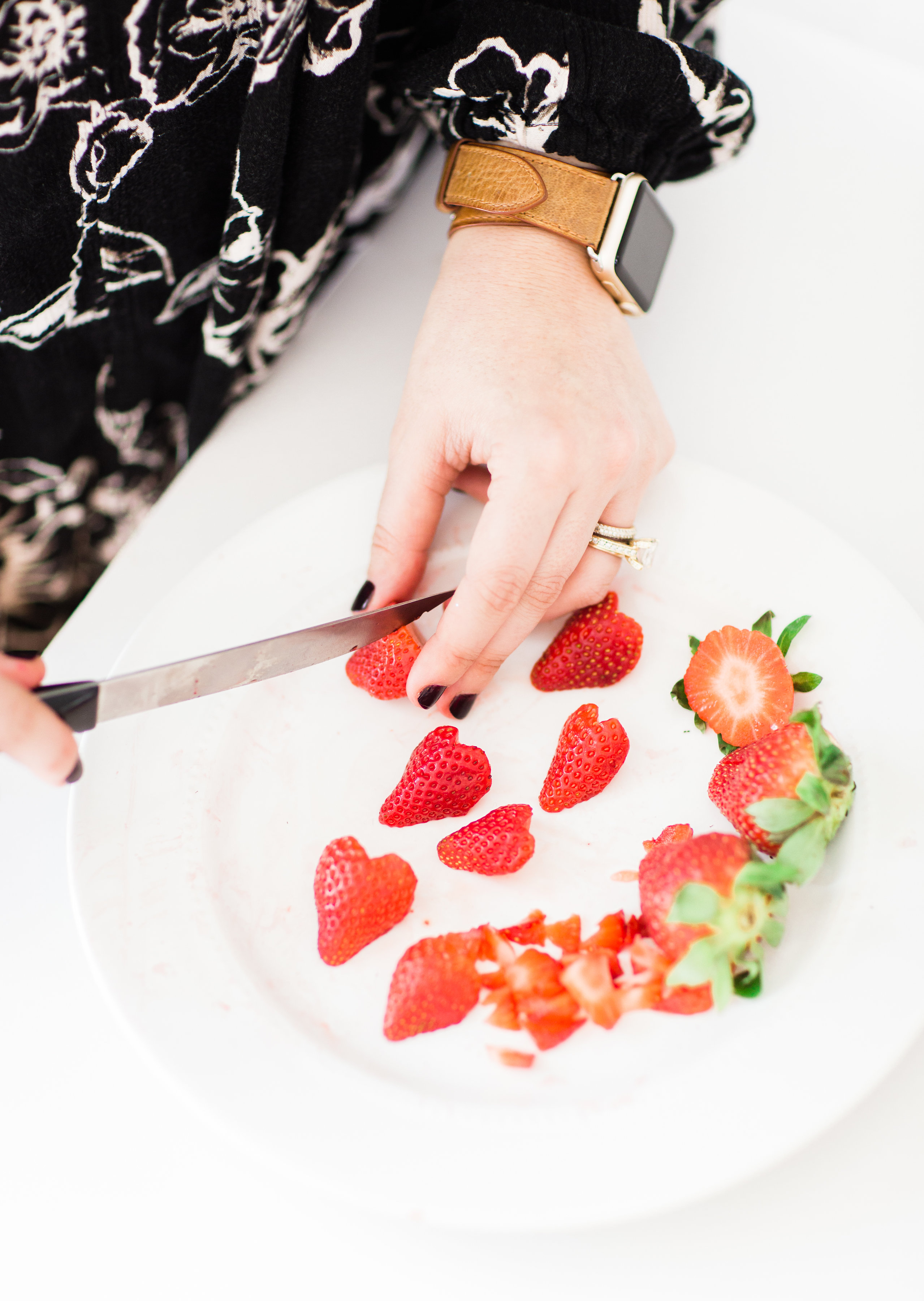 Fun tip: Using a small, sharp knife (like a paring knife), you can make hearts out of your strawberries. Just slice your strawberries in half, cut a "V" at the top center, and then using the tip of your knife round out the corners. So pretty and a cute way to decorate your glasses.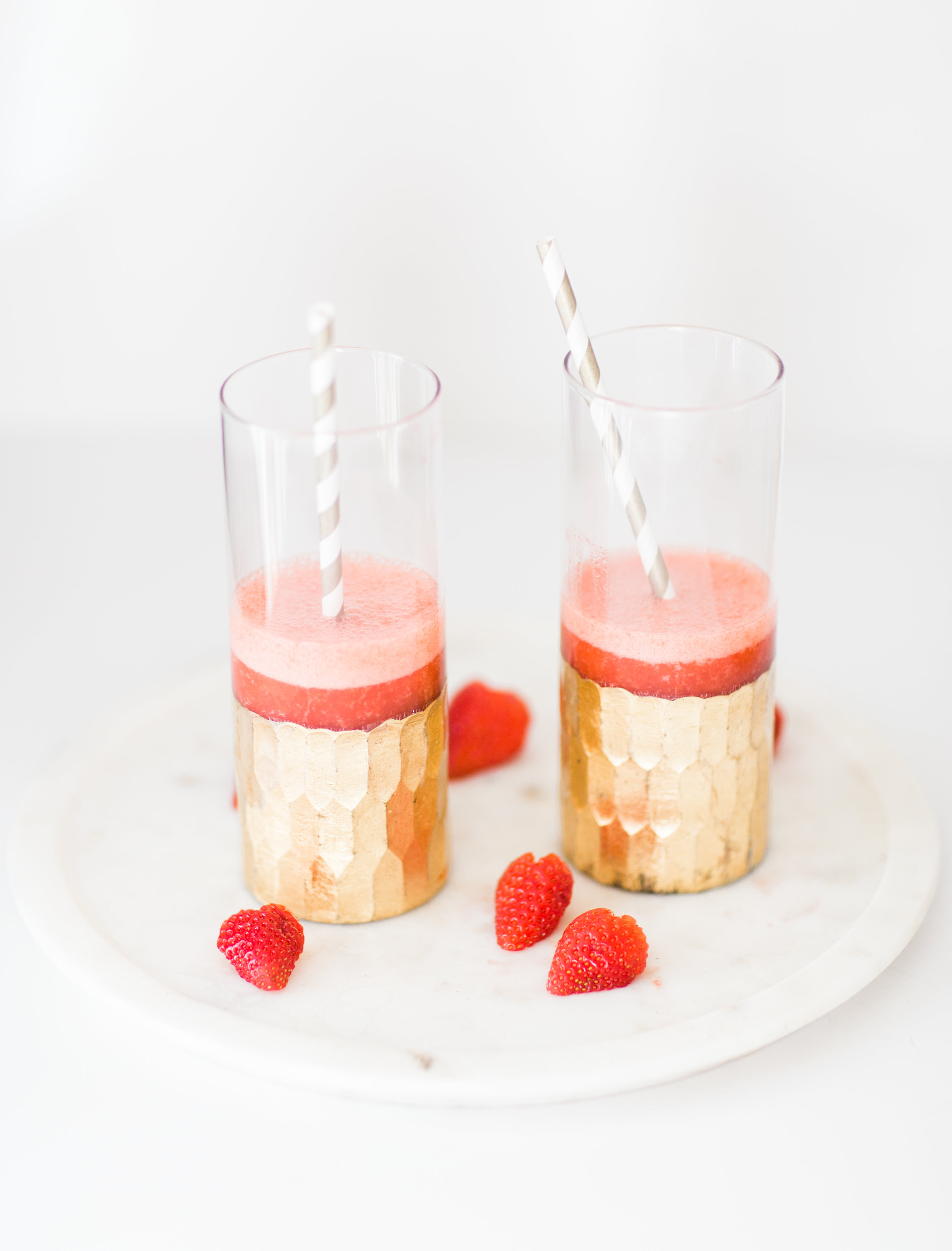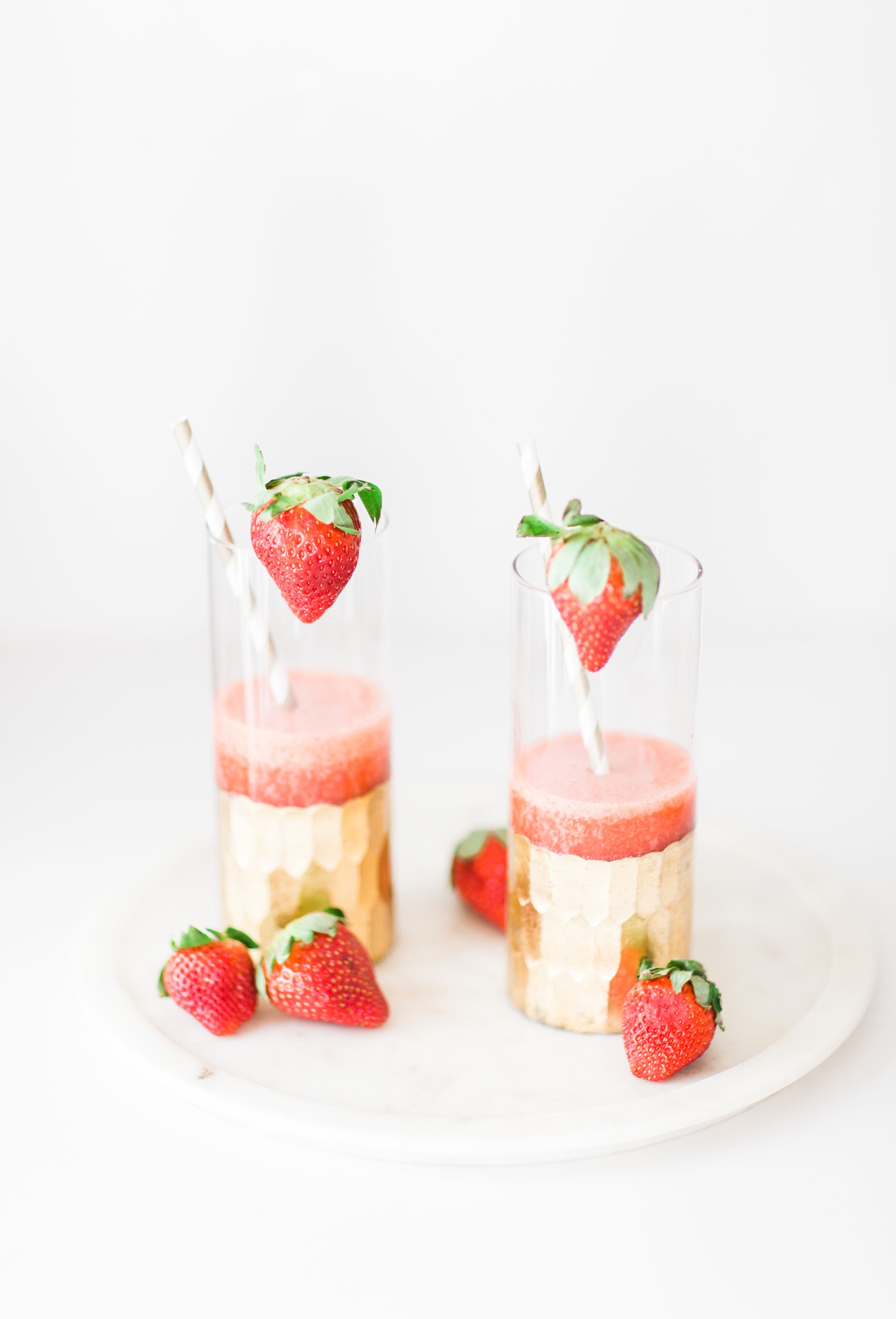 By the way, you can find these pretty gold-plated glasses here.
If you find yourself blending up a batch of boozy strawberry slushies, be sure to tag me on social media (@glitterinclexi) so I can live vicariously through all of your fun parties and celebrations!
Photos by Annie Watts Photography
This post contains affiliate links, which means that if you click on one of the product links, I'll receive a small commission. Thank you so much for clicking through and helping to support this little blog business of mine! Read more about our site, privacy, and disclosure policies here.