Hello, warm weather, ice cream cones, festival vibes, dresses, and sandals. Festival season is in full swing this spring, and I'm channeling that back-to-nature feel in today's post. Target Beauty has been teaming up with some incredible beauty brands, and so many new products are perfect for festival season, spring, summer, and beyond.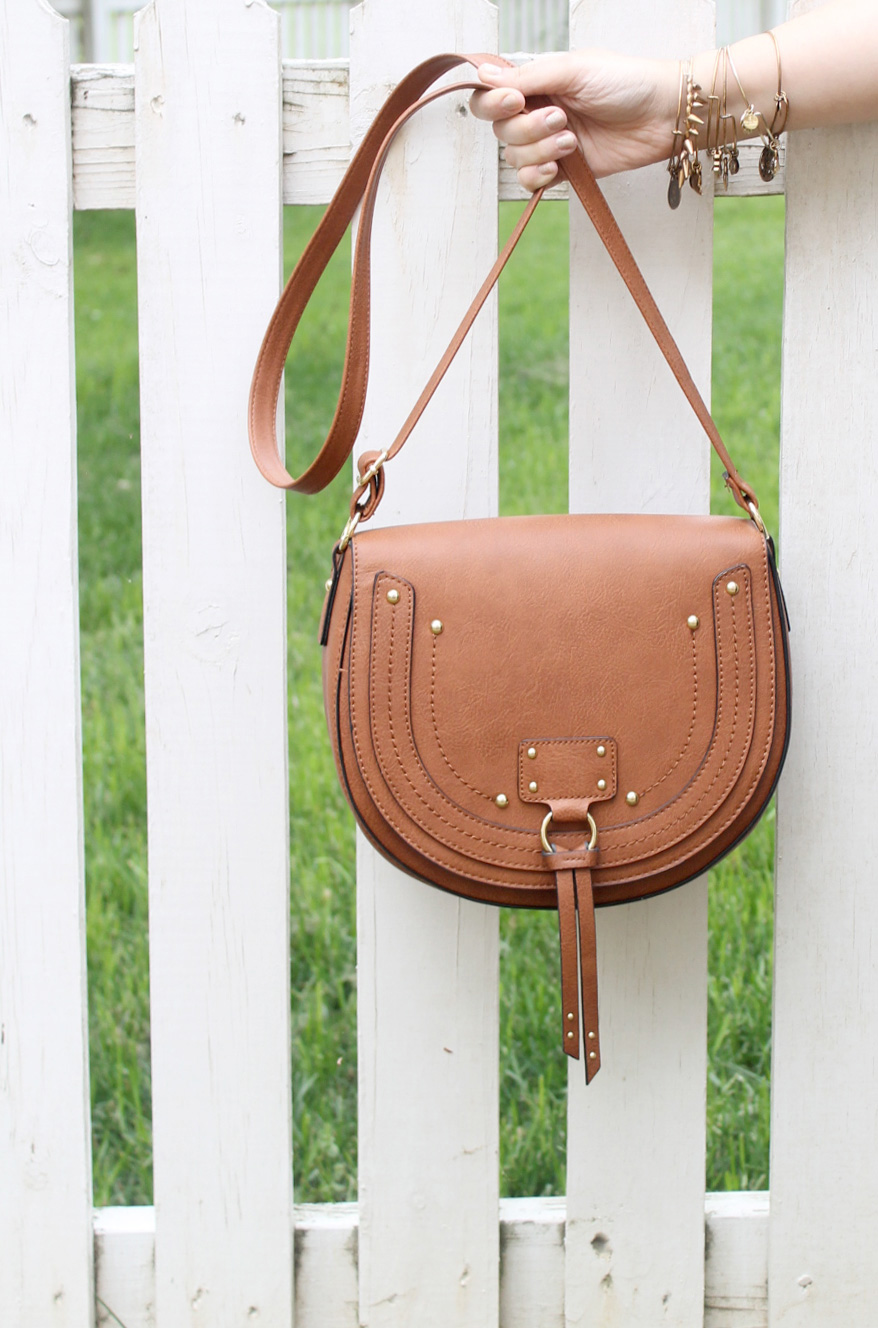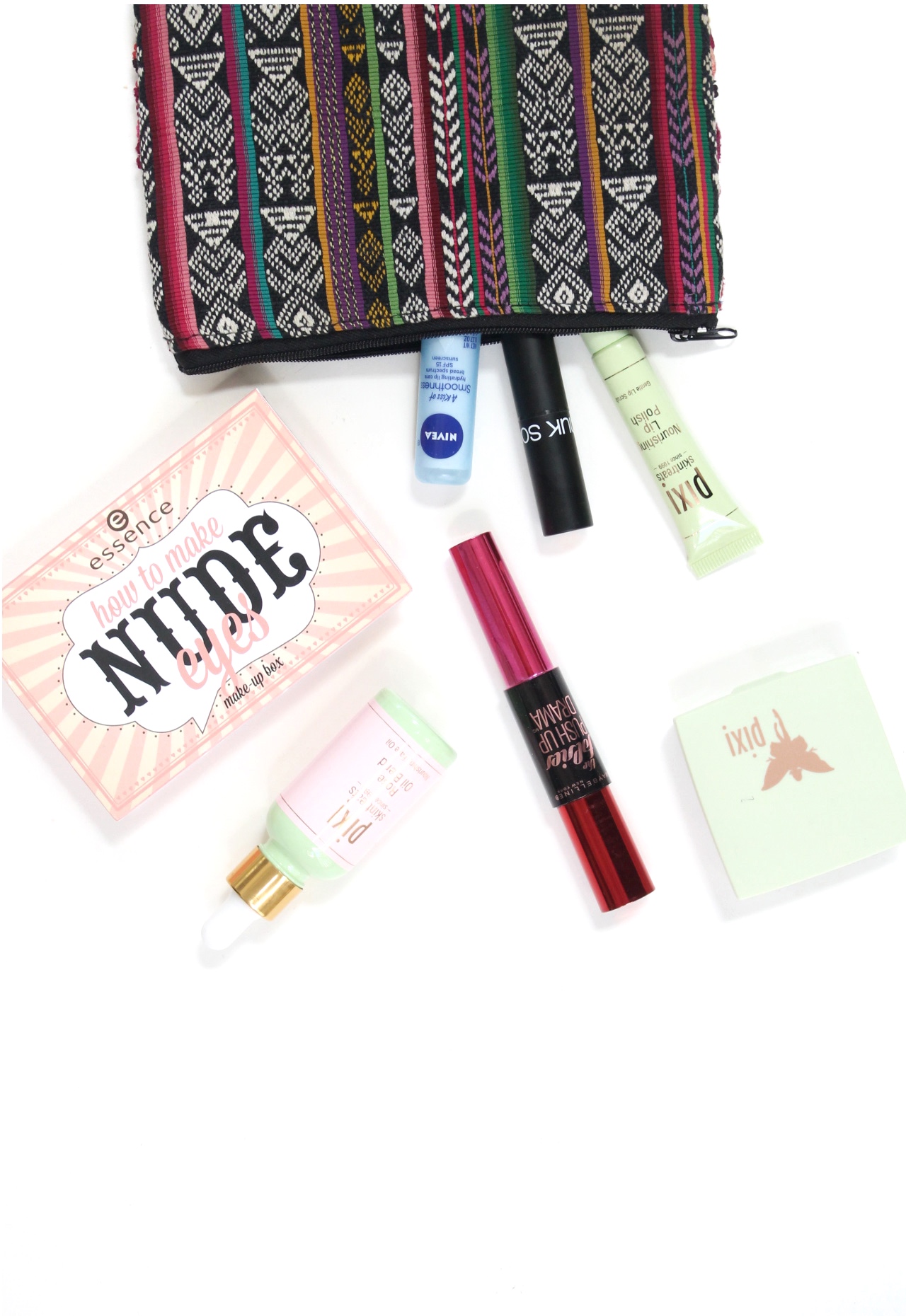 I'm packing my essentials (in the world's most adorable, affordable crossbody saddle bag, I might add!), and spilling the details on everything I love – and you're definitely going to want to check out – this spring and summer. (Plus, a peek at my go-to milkmaid braided updo; a.k.a., my hairstyle of choice for the next six months.)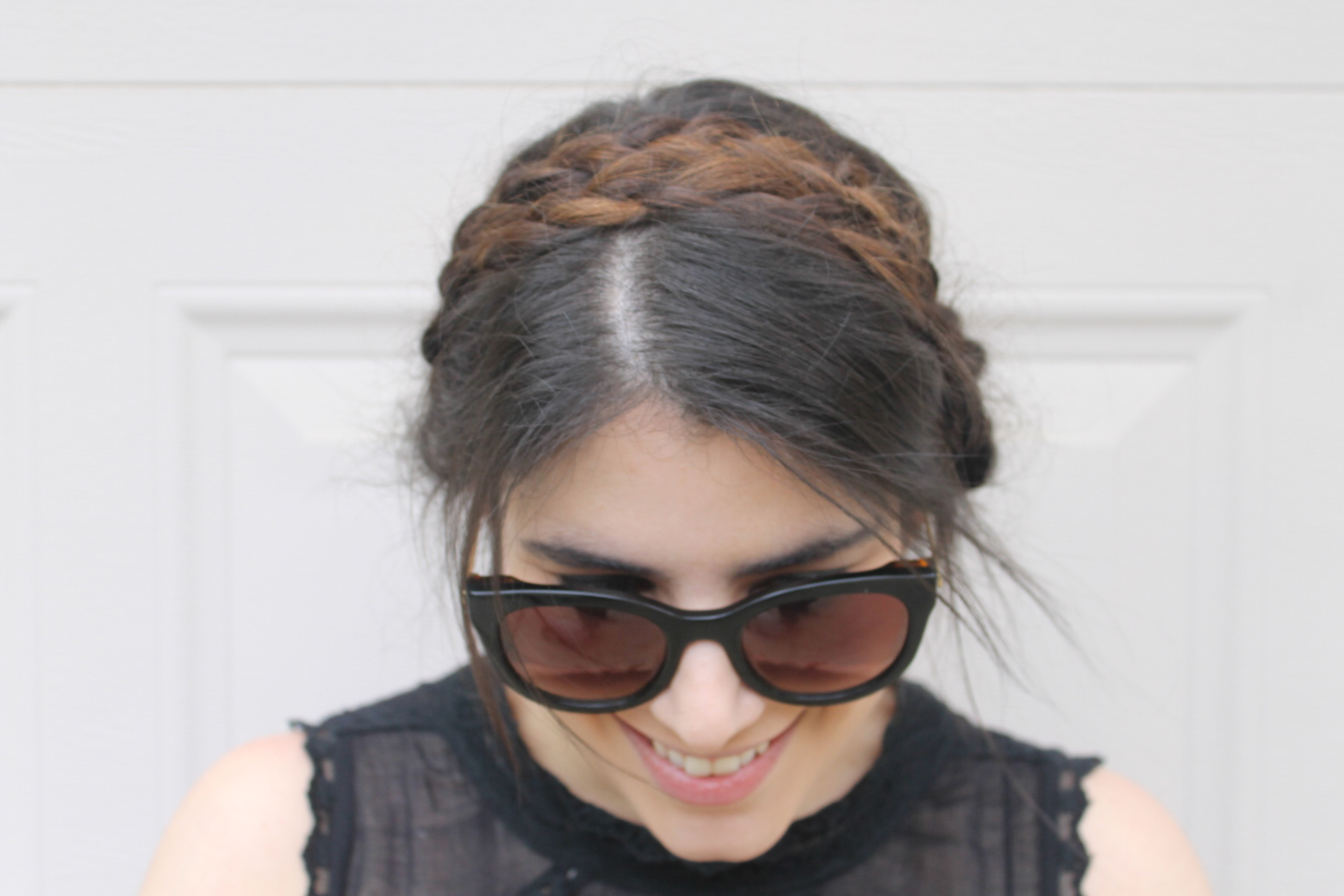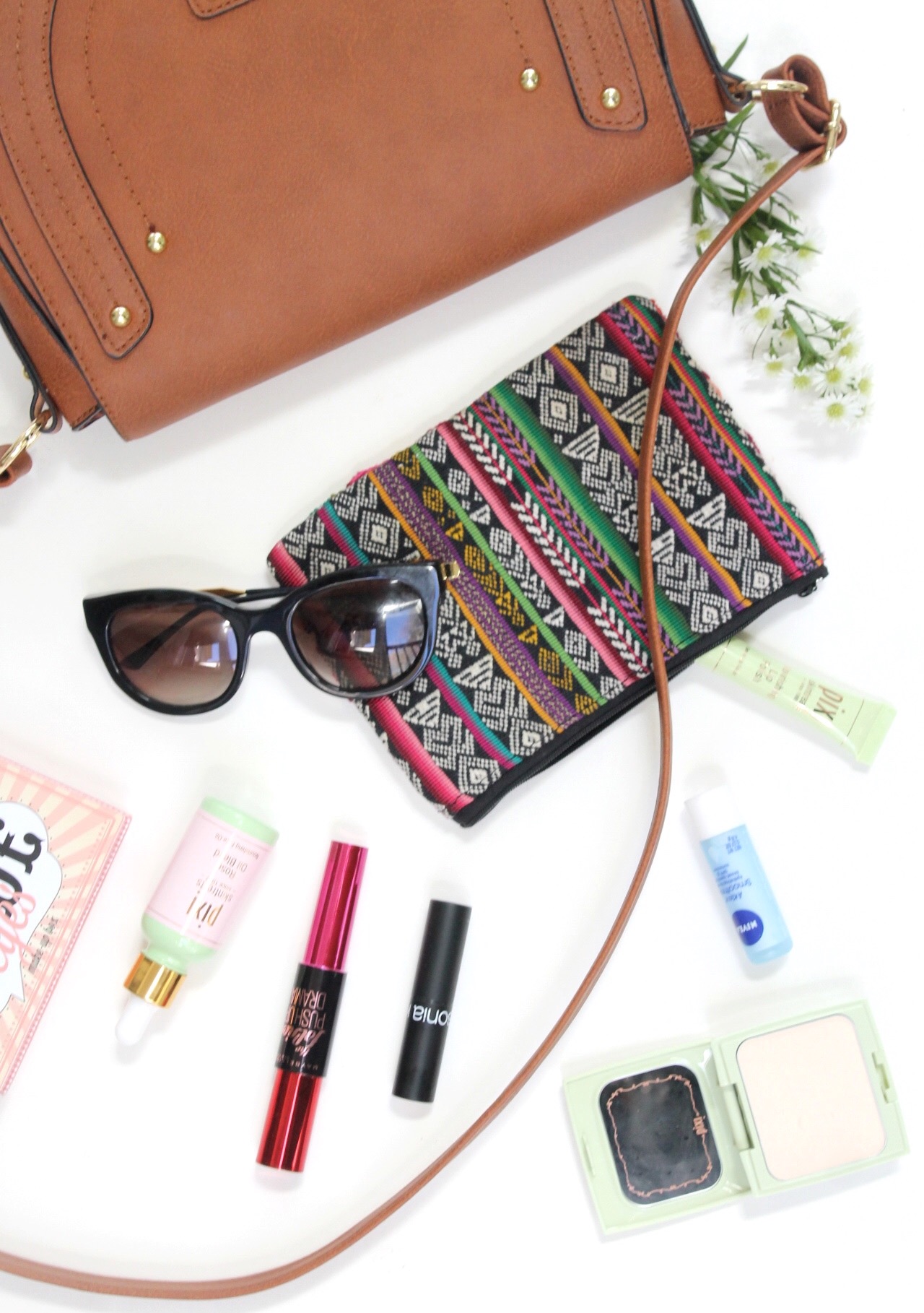 My Favorite Festival-Worthy Back-to-Nature Beauty Must-Haves:
Pixi Rose Oil Blend: Let's start with this rose oil, shall we? I've had my eye on this pretty little bottle for weeks now. I've wanted to try a facial oil blend and because I love Pixi products, and also because I am a diehard rose fan (everyone needs a lovely rose scent in their morning routine), I had to have this product. This serum manages to pull off oil's silky texture with a non-oily finish. It's magic, I tell you. The botanical blend is infused with youth-preserving oils to help improve skin's elasticity and glow. Sweet almond, rosehip, jojoba, pomegranate seed, and rose geranium oils nourish the complexion, leaving it comforted and smooth to the touch.
Pixi Nourishing Lip Polish: A two-in-one lip exfoliator and nourisher that helps to repair and protect dry, sensitive lips – a.k.a., just what I need after a long, cold winter. The luxe, nutrient-rich formula smoothes lips with shea butter and a blend of sweet almond, apricot, and evening primrose oils. The unique massage applicator stimulates circulation, giving a healthy, plumped effect. Totally awesome.
NIVEA A Kiss of Smoothness: After you exfoliate, top your lips in this lip-saving balm. Enriched with organic shea butter and natural jojoba oil, this stuff is natural and kissable.
Pixi Flawless Finishing Power Translucent: This skin-brightening and sheer setting powder perfectly tops off any beauty look. Its shine-free finish holds makeup in place and gives you a fresh, soft-matte finish while brightening the skin. It's an instant pick-me-up, even after days on the festival trail.
Essence Eyeshadow Box in How to Make Nude Eyes: I will forever love a nude eyeshadow palette, and this palette (ringing in at under $10!) is AWESOME. (Could you hear me singing that at the top of my lungs? Yeah, it's that perfect.) With go-anywhere shades of beige, gold, apricot, grey, and brown, and step-by-step instruction cards, a mirror, and an applicator, you basically have your perfect subtle smoky eye any time, anywhere.
Maybelline® Volum' Express® Falsies® Push Up Drama™ Washable Mascara in Blackest Black: Shout-out to my little sister, who swore up and down that this was the absolute best mascara; now that I've tried it, I'm hooked. This is the kind of mascara you can just keep piling on, depending on just how dramatic you want to go. Perfect to start your day with a quick coat and dance through the night in a second or third coat for major "wow" factor.
Sonia Kashuk Take Cover Concealing Stick in Dawn: As temperatures warm back up, and you're out and about soaking in the spring sunshine all through festival season, this Sonia Kashuk Take Cover Concealing Stick, with a creamy base and easy to blend application, offers long-wear and plenty of coverage. Total face saver.
Mossimo Cross Body Handbag Cognac: I haven't taken this bag off since it arrived in the mail last week. I've had my eye on the updated saddle bag styles (plenty of evidence here), but I couldn't justify the price tag. Lucky for me, Target, like the rock stars that they are, created this perfect saddle crossbody bag. It's roomy, hands-free, on-trend, and looks expensive. Can't argue with that.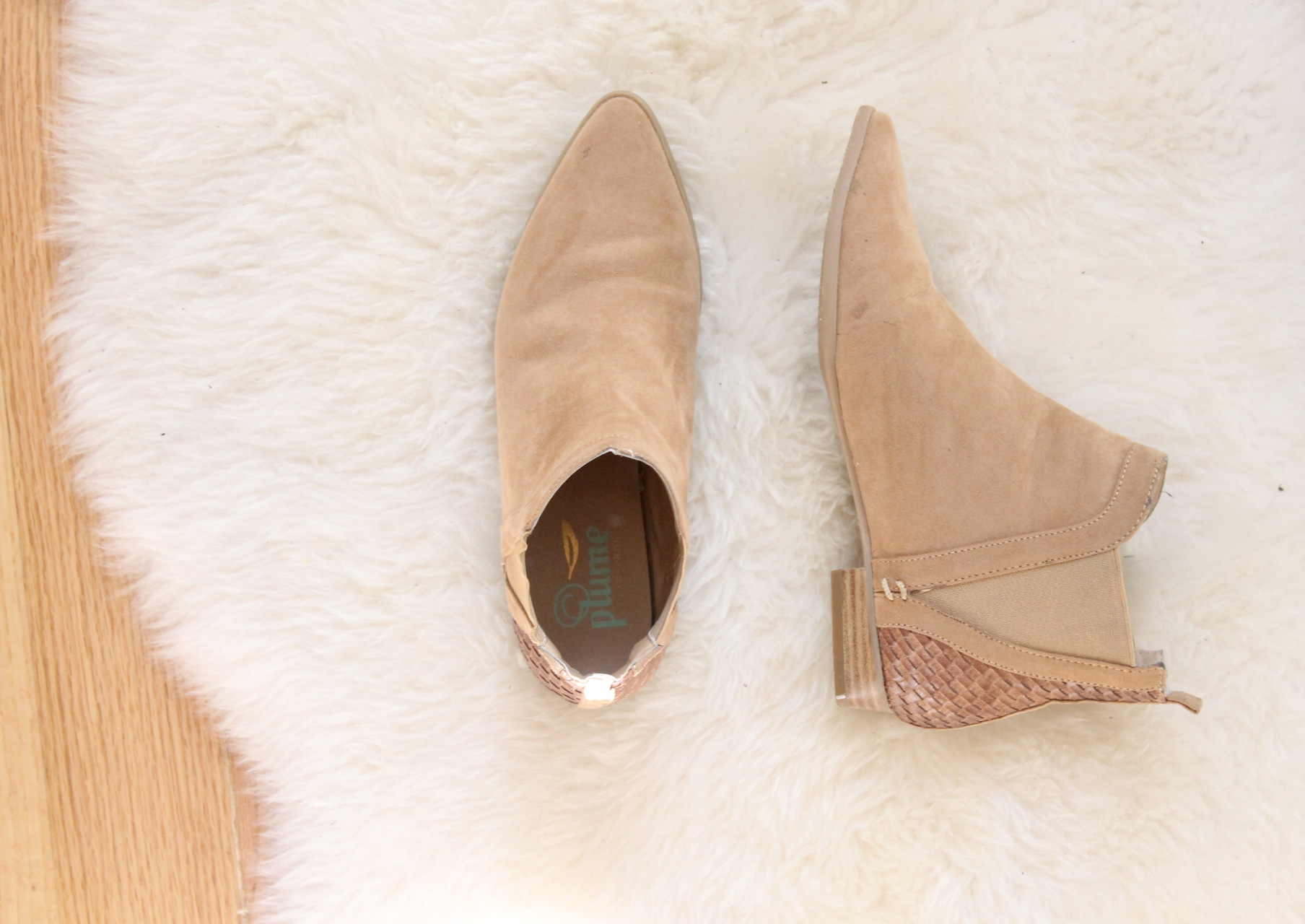 And in case you need an excuse to buy the most perfect spring festival-worthy boots, say "hello" to the Plume Sonia Woven Back Ankle Boot in Sand. These beauties are comfy, chic, and, with a pointed toe and neutral color, totally leg-lengthening. Basically, you couldn't ask for a better flat spring boot. Clearly I'm an enabler.
SHOP THE LOOK:

So tell me: What are your favorite festival beauty trends?
target="_blank">

Find your style @targetstyle