Spring break travel season is here, and I'm sharing our tried and true packing and travel tips, all with little ones in mind. Because let me tell you, traveling with a toddler is a whole new ballgame, and we've learned plenty along the way. Some things we found out by trial and error, some ideas we got from friends, and plenty we learned from our own parents (thanks, mom!) Hope it helps you on your next family adventure!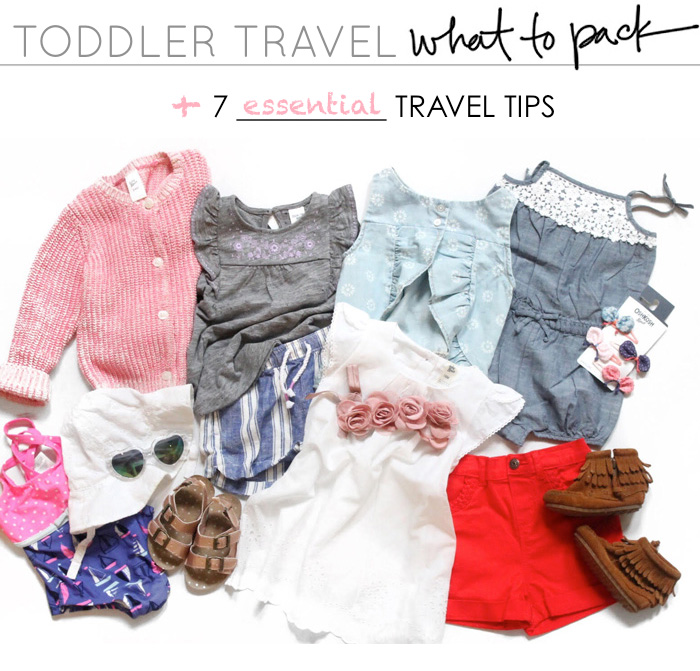 Toddler Travel Tip #1: Pack Smart. I like to plan almost all of Scarlett's outfits ahead of time, plus backup. Comfortable separates are a favorite now that she's so active. (OshKosh and Carter's are our go-to for comfy, adorable clothes that Scarlett can play in.) If she crawls through dirt, all I have to do is switch her pants or shorts; if she drops an ice cream cone on her top, I switch out her shirt. Easy peasy.
Toddler Travel Tip #2: Plan your trip around their schedule. Try to encourage a nap during their normal nap time, and plan to get to your hotel or final destination in time for bed time. If you do plan on staying in a hotel, this on-the-go sound machine is so helpful. Of course that's not always possible, but we've found that the toughest nights are those where Scarlett doesn't get the rest she needs. We recently heard a tip from friends who said they start their road trips at 4 or 5 in the morning. Sure, it's tough on the grown-ups (though coffee and a good night's sleep the night before sure helps!), but you can easily put your little one in the car seat and hit the road with the hope that they may sleep until 8 or 9 am, shaving several hours off the trip before they've even seen daylight. Brilliant.
Toddler Travel Tip #3: Dress for the day. We usually travel with Scarlett in leggings, a comfy top and cardigan. The leggings are great because they're comfy but also easy to do quick changes. Nothing gets you to change your little one faster than an airplane bathroom change mid-flight or a less-than-spectacular gas station bathroom. A light sweater is also great because you can easily take it off if your little one gets too warm.
Toddler Travel Tip #4: Don't forget the essentials. I know it may sound silly, but it's surprisingly easy to forget the diapers. Have a checklist and keep those essentials by the door – diapers, wipes, any medicine, hand sanitizer, zip-top bags, pacifiers or a lovey, headphones if you're flying, etc.
Toddler Travel Tip #5: Pack "surprises" (a.k.a., plenty of toys and games). Growing up, my mom always had a "surprise bag." All four of us could be hushed for hours in anticipation of our prize. Little did we know, my mom was collecting dollar store and Target bin finds for months. I love buying up these imagine ink books (they're mess-free – gotta love that invisible ink marker! – and keep Scarlett entertained for long stretches of time). Same goes for sticker books (these are great because she can't rip the stickers. Toddlers do not take well to a torn sticker.) I usually bring a small bottle of no-spill bubbles for rest stops; it lets Scarlett run around and stretch her legs, and we all get to enjoy a little sunshine. Also, never underestimate the power of an iPad (in a protective case) for long stretches of travel — pre-downloaded movies and games are a lifesaver. (And, fun fact: if your little one likes to push the main button that exits them out of the app or video they're in, you can set up 'Guided Access' and they won't be able to click out of whatever is currently open or running on the iPad.)
Toddler Travel Tip #6: Bring plenty of portable snacks. Scarlett's favorite mess-free snacks are almond butter squeeze packs, Kind bars, squeeze packs, mini bagels, boxes of dry cereal, apples, bananas, blueberries, cucumber and carrot sticks, shelled pistachios, homemade cookies, individual packs of veggie straws and animal crackers, and of course, juice, water, and milk (love these sippy cups because they really don't leak easily.)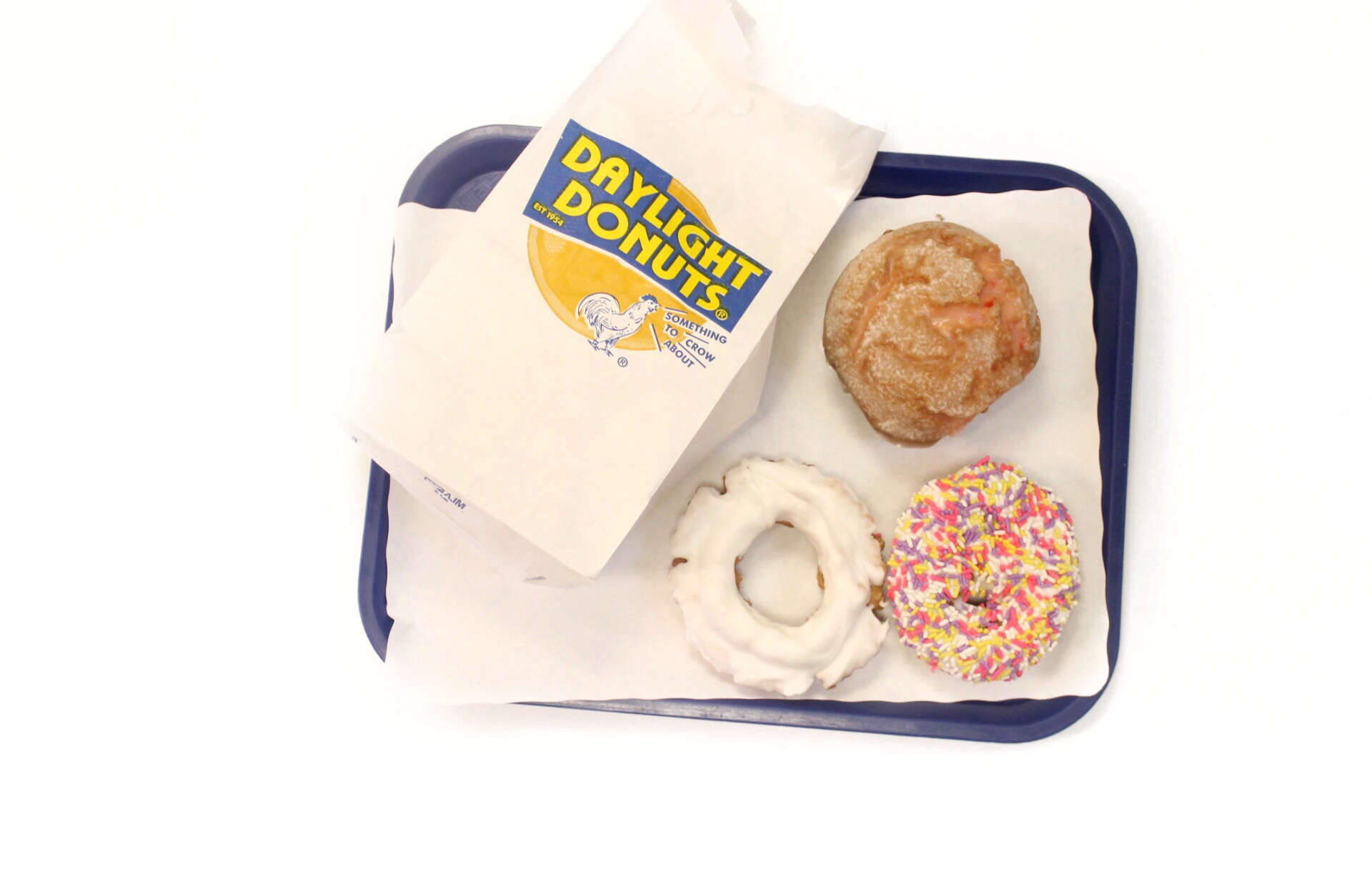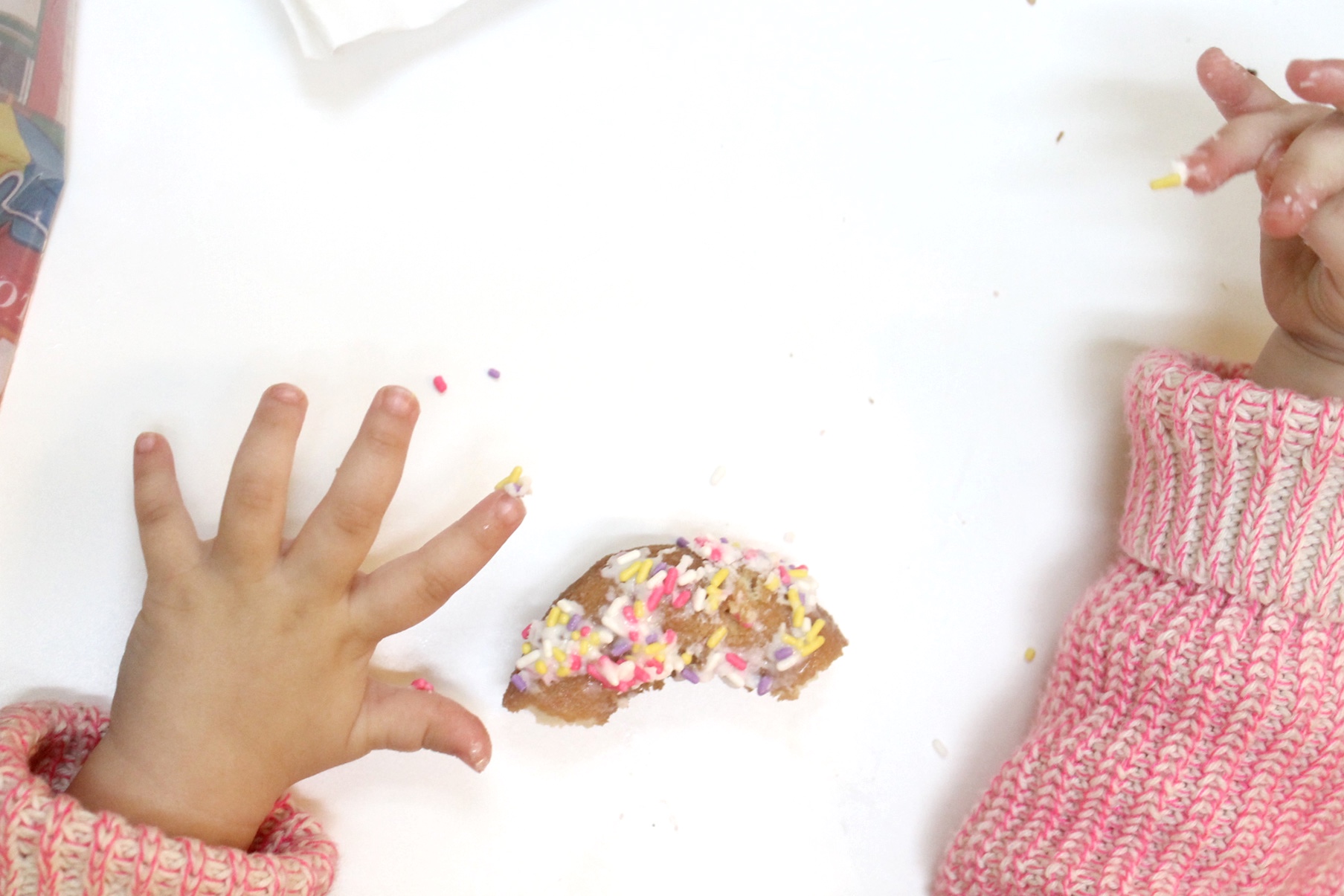 Toddler Travel Tip #7: Be prepared to make fun little pit stops here and there on road trips. One of our favorite parts of driving to our vacation destinations with Scarlett are all of the fun, random stops. What used to take us 12 hours to get home, easily takes us 16 now. But we make the most of it: stop at all of the cheesy roadside state souvenir stores (it's where I found my awesome Mexican blanket), the yummiest candy (you haven't lived until you've tried a nougat pecan log at the enormous pecan stop off the highway in Georgia!), and some of the best memories. I also like to scan Yelp for local gems like diners and donut shops.
We usually break in the early evening for a fun dinner – we totally love Cracker Barrel, it's a chain, but its great – and then we crash for the night at an easy hotel off the highway. TIP: join a hotel rewards program like Hilton or Marriott and earn points towards free hotel stays.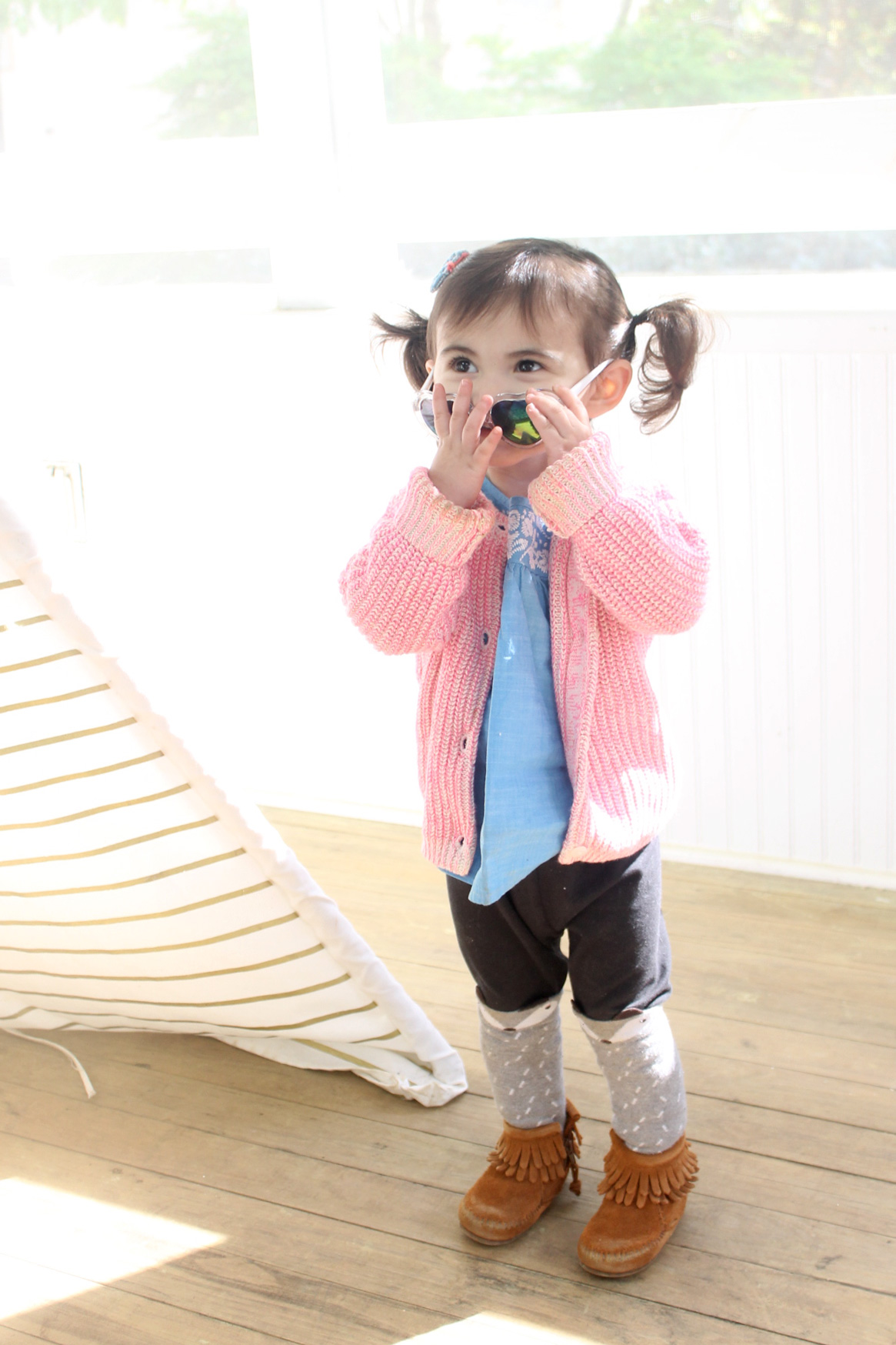 Whew! And there you have it: our essential vacation packing and travel tips for a toddler. Anything you would add? I'm always looking for helpful travel tips.
All of the clothes in this post are from OshKosh; they have SO many adorable clothes out for Spring! You can find your local store here. And guess what? Until April 30th, you can take 25% off your entire order with this coupon. (The code for online orders is "Spring16".)
By the way, you can see what's inside my updated spring break bag here.
I am a member of the Everywhere Society and Everywhere has provided me with compensation for this post. Read more about our site, privacy, and disclosure policies here.