It started with my crush on the Chloé Hudson bag. The updated caramel suede made the boho crossbody purse perfectly irresistible, at least in my book. Then one day, I was searching online for a more affordable cross body saddlebag option, and I stumbled upon this Rebecca Minkoff Vanity Saddlebag (perfect, I might add), and then suddenly I was falling down the bohemian purse rabbit hole and I was in love. I adore a great cross body bag (Exhibit A: an ode to the classic black crossbody handbag) – they're convenient and comfortable and fit this busy mama's lifestyle – but the boho spin on these new bohemian purses adds a touch of slouch and an upgraded roomy factor for everyday wear I think is just brilliant. A crossbody bag I can actually fit all of my junk in? Sign me up!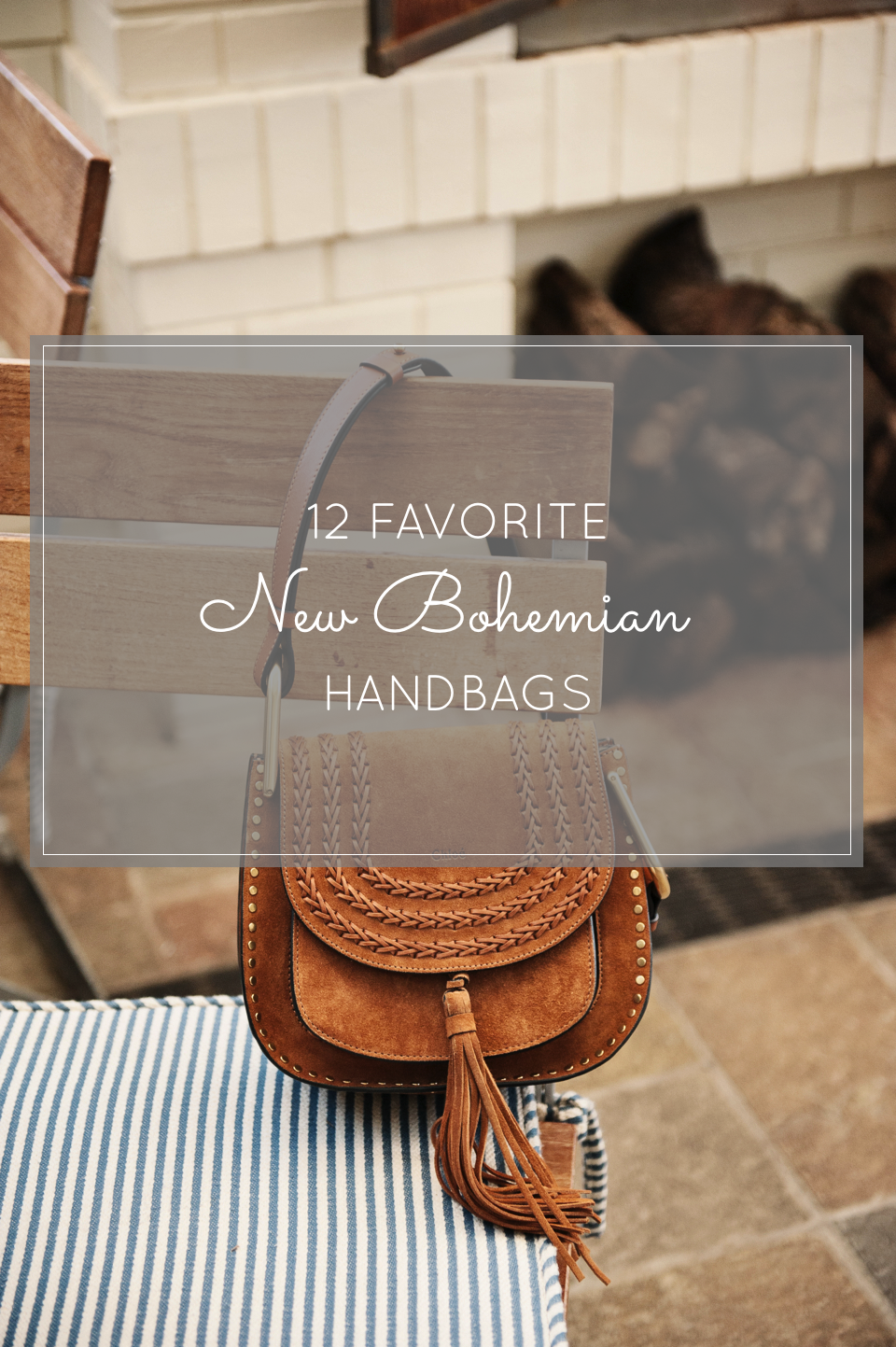 These are a few of my favorite everyday new bohemian handbags (in every price range) …
[CLICK THE "+" ICON OVER THE PURSE YOU WANT TO SHOP]
I especially love the bags with a little more oomph, i.e., fringe and studs. Now the real question is, classic black, boho cognac, or an off-white or cream to really stand out and carry the look into spring?
SHOP THE STORY / CLICK LEFT & RIGHT ARROWS TO EXPLORE

So tell me, are you a fan of the new bohemian trend in bags? Would you go this bohemian or is the classic little black crossbody bag more your style?
This post contains affiliate links, which means that if you click on one of the product links, I'll receive a small commission. Thank you so much for clicking through and helping to support this little blog business of mine! Read more about our site, privacy, and disclosure policies here.
image via Cheetah is the New Black