The Jewish holiday of Passover officially begins this Friday, and though we're keeping it low-key this year (not going home until the end of the holiday because of hubby's schedule), we are celebrating with my mother-in-law and our little family of three (plus Belly of course!) I've already planned our menu for our seder, though I'm still on the hunt for a few fun recipes to add into the mix. Classics like matzo ball soup and charoset are a must; trying out a new salmon recipe, and our family-favorite mashed potatoes, plus my favorite recipe for Zabar's famous candied matzoh brittle.
But I've found so many amazing recipes on my search, so I'm sharing 15 go-to, favorite Passover seder recipes, whether you're cooking your own Seder dinner or bringing a dish to a Passover party.
Happy holiday!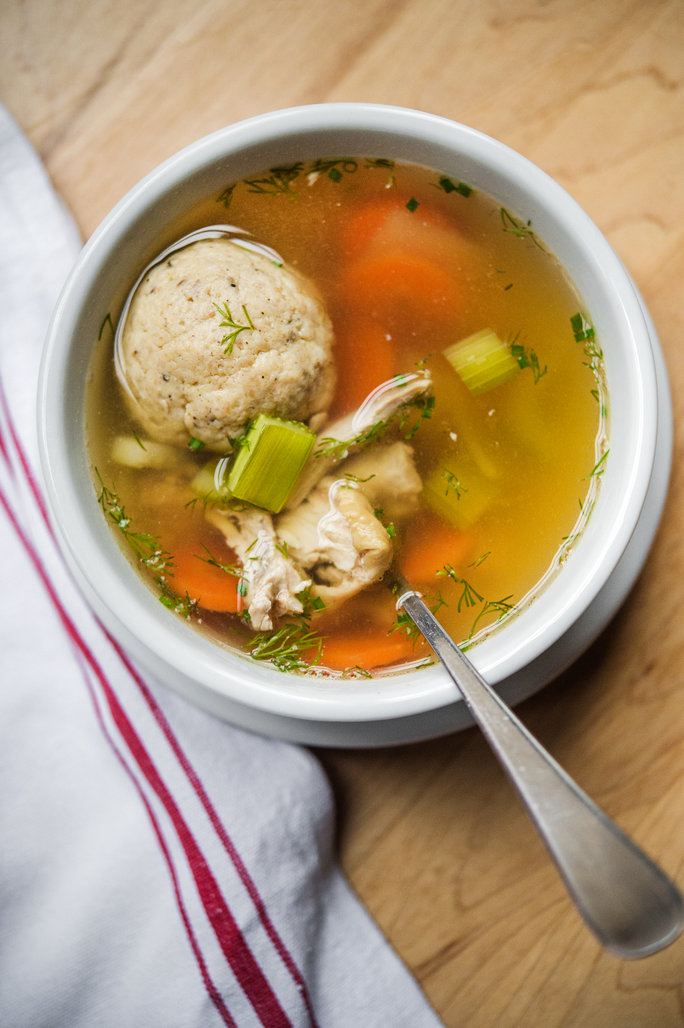 Matzoh Ball Soup via InStyle (My family's recipe is pretty similar to this, plus a ton of veggies cooked in – carrots, parsnip, a sweet potato, a sweet onion, celery, and plenty of fresh dill and parsley.)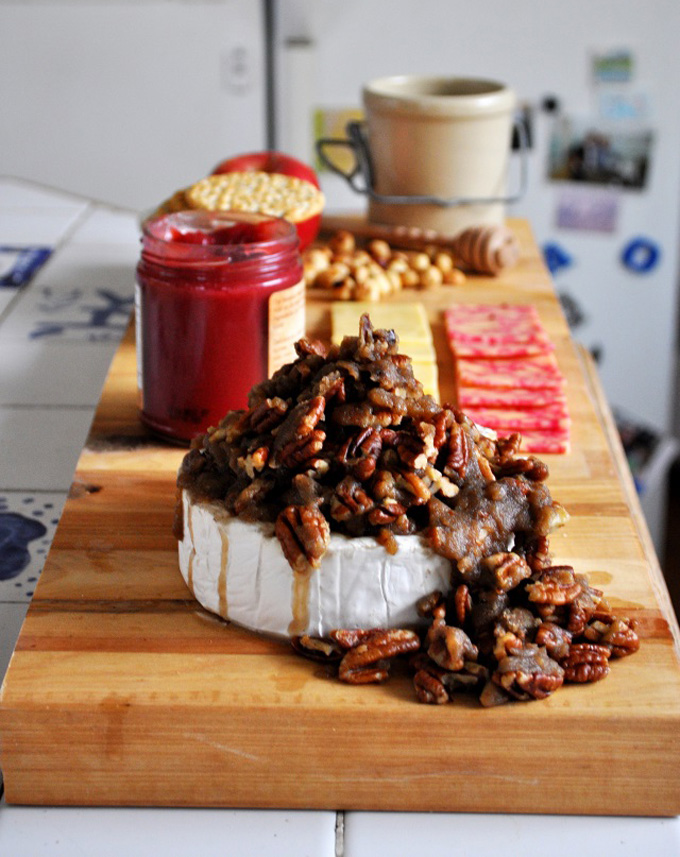 Brie Topped with Roasted Brown Sugar Pecans via Five Sisters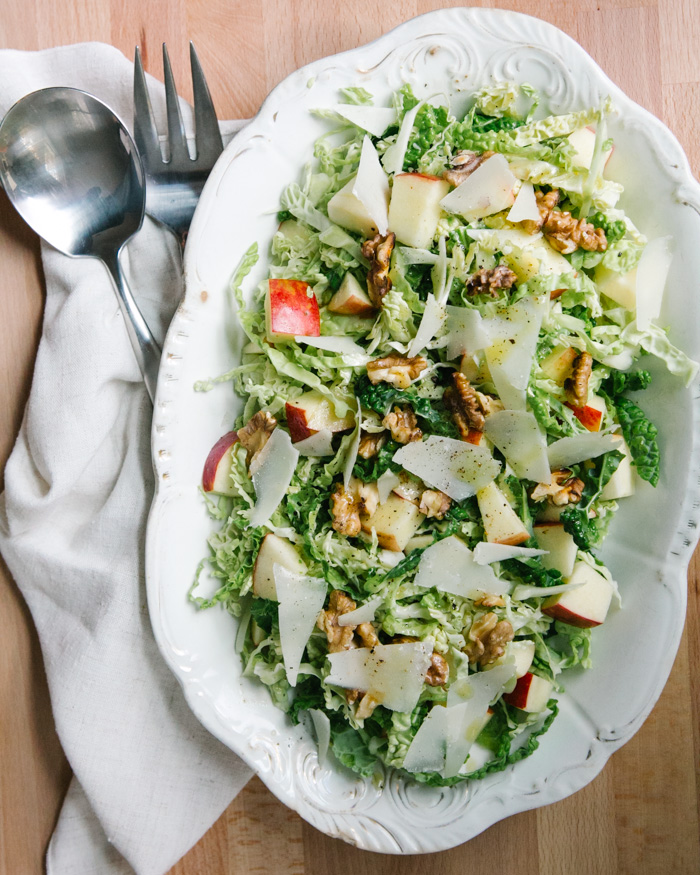 Apple, Walnut and Savoy Cabbage Salad via A Couple Cooks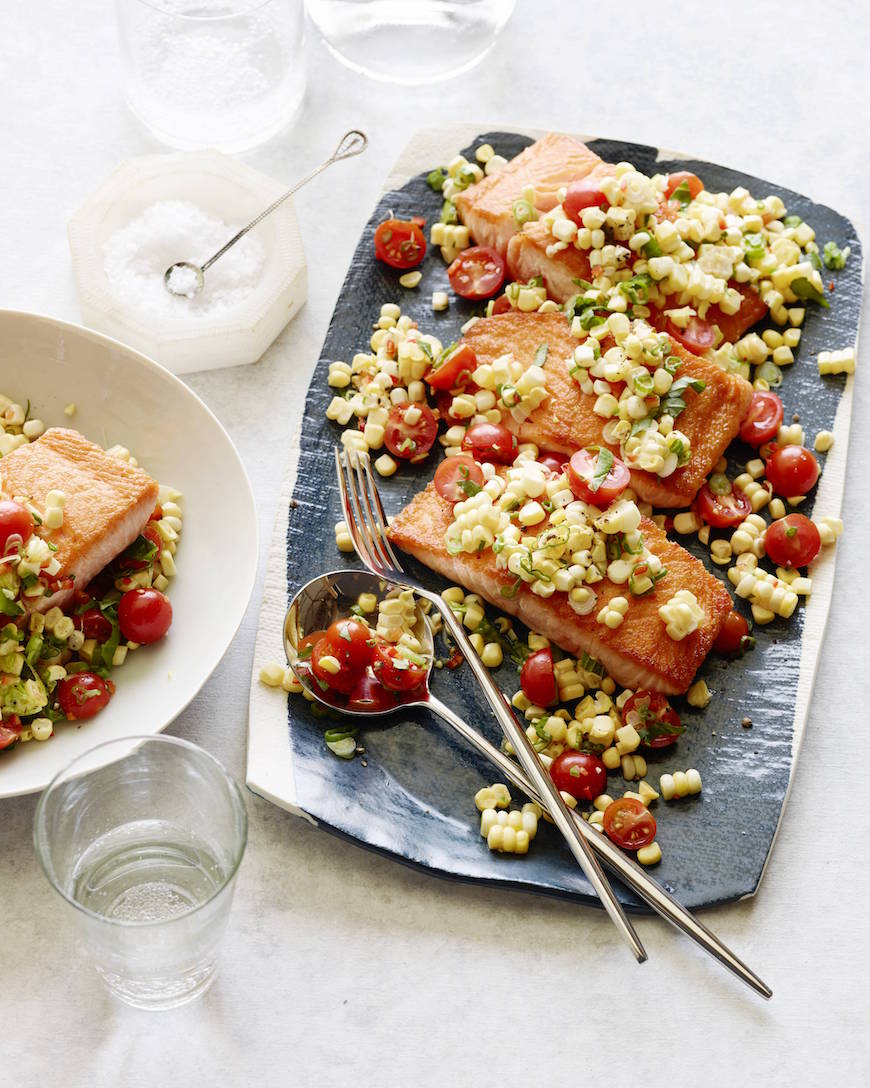 Crispy Salmon Succotash via What's Gaby Cooking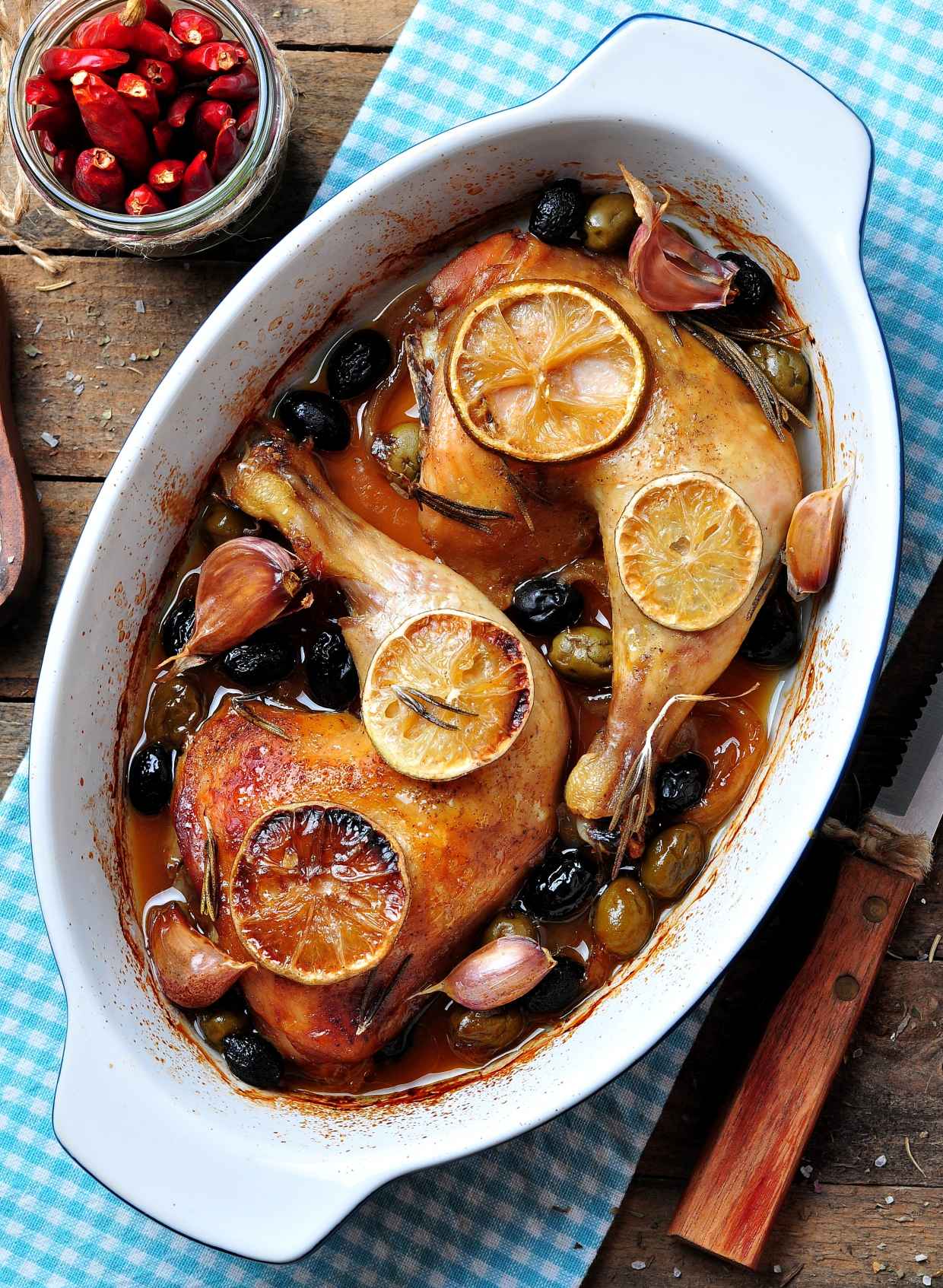 Chicken with Prunes, Apricots, and Olives via Joy of Kosher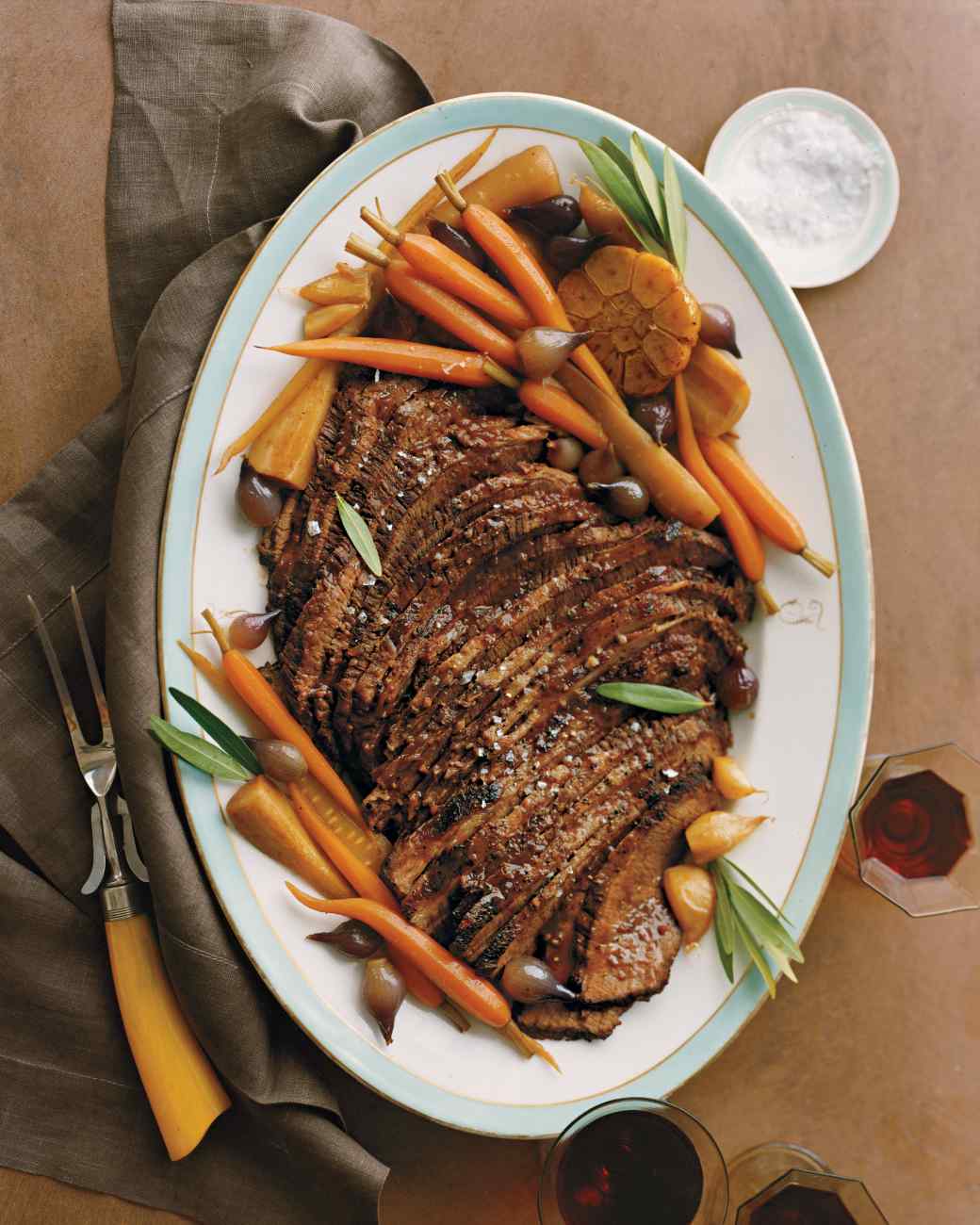 Braised Brisket with Carrots, Garlic, and Parsnips via Martha Stewart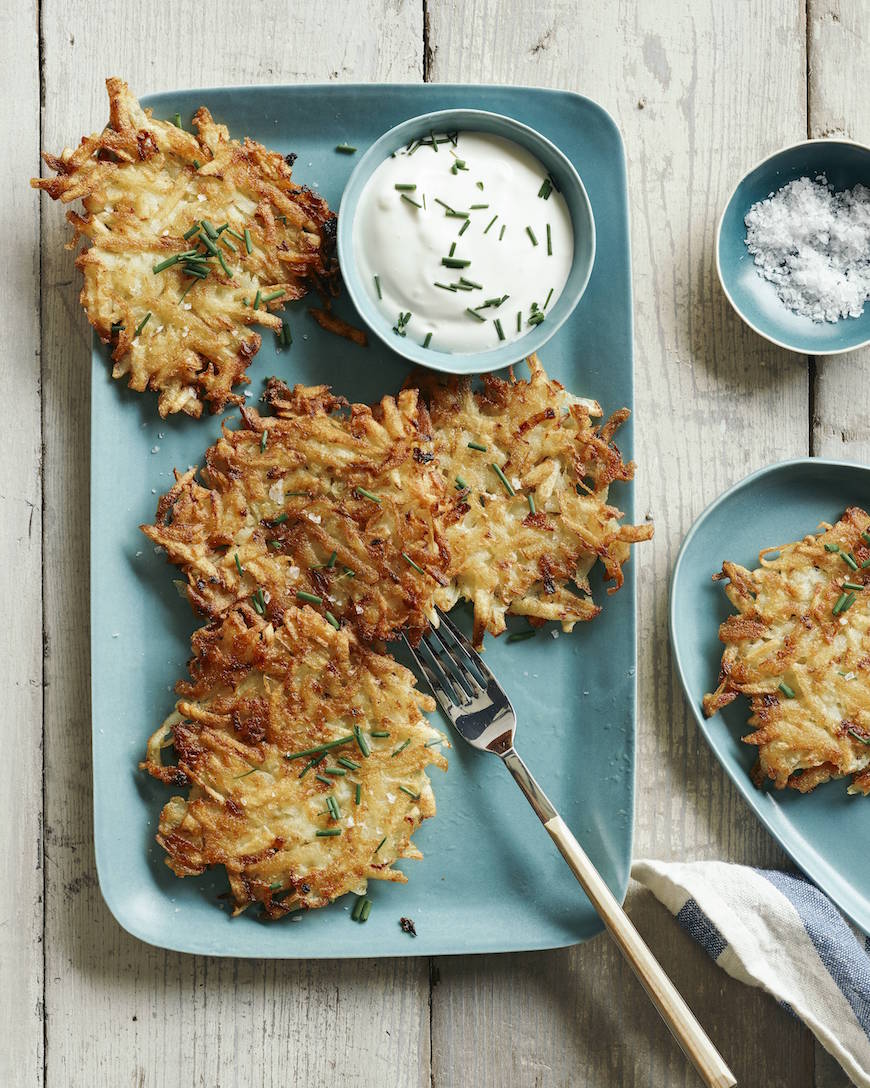 Crispy Potato Latkes via What's Gaby Cooking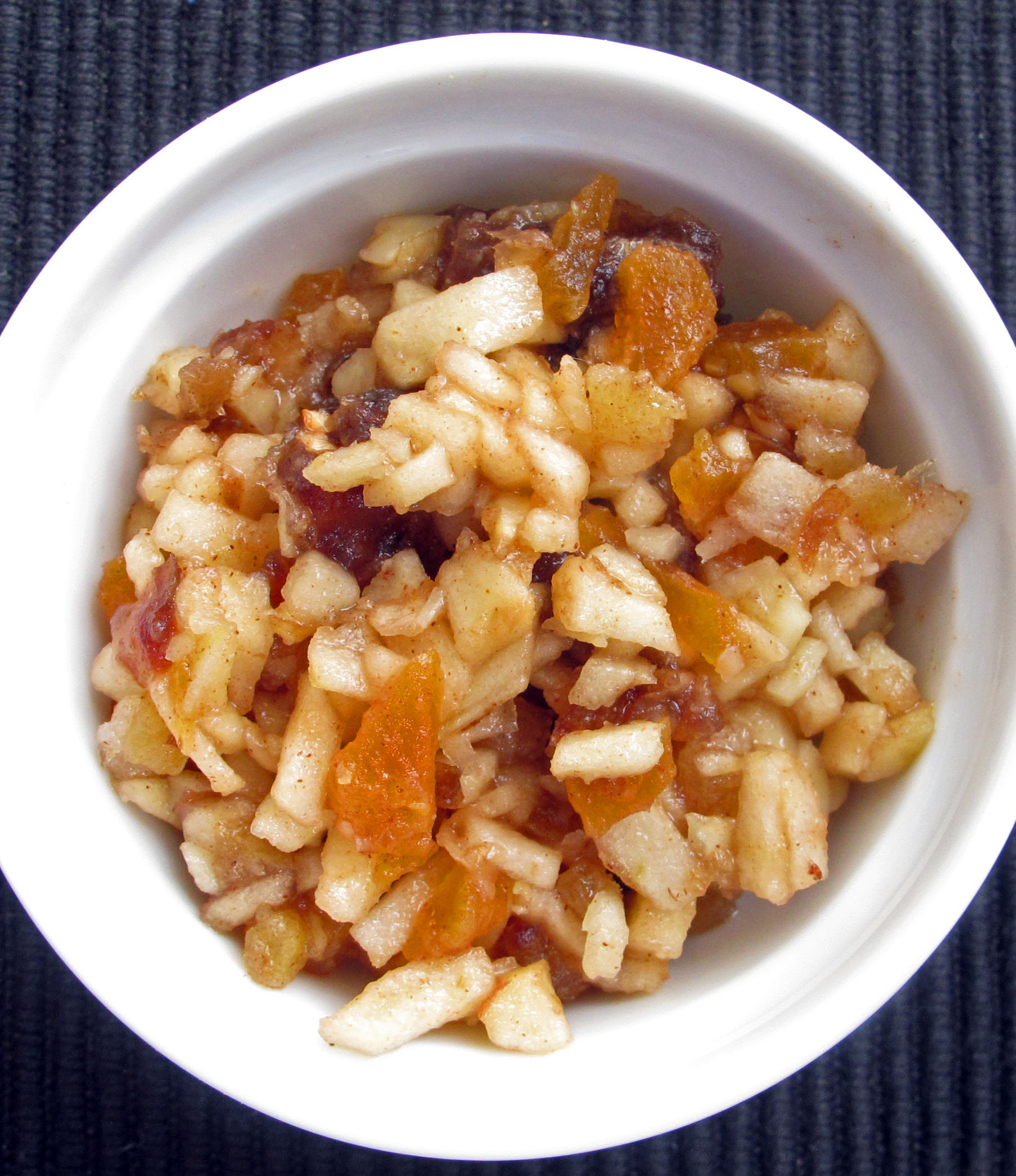 Charoset via Mother Would Know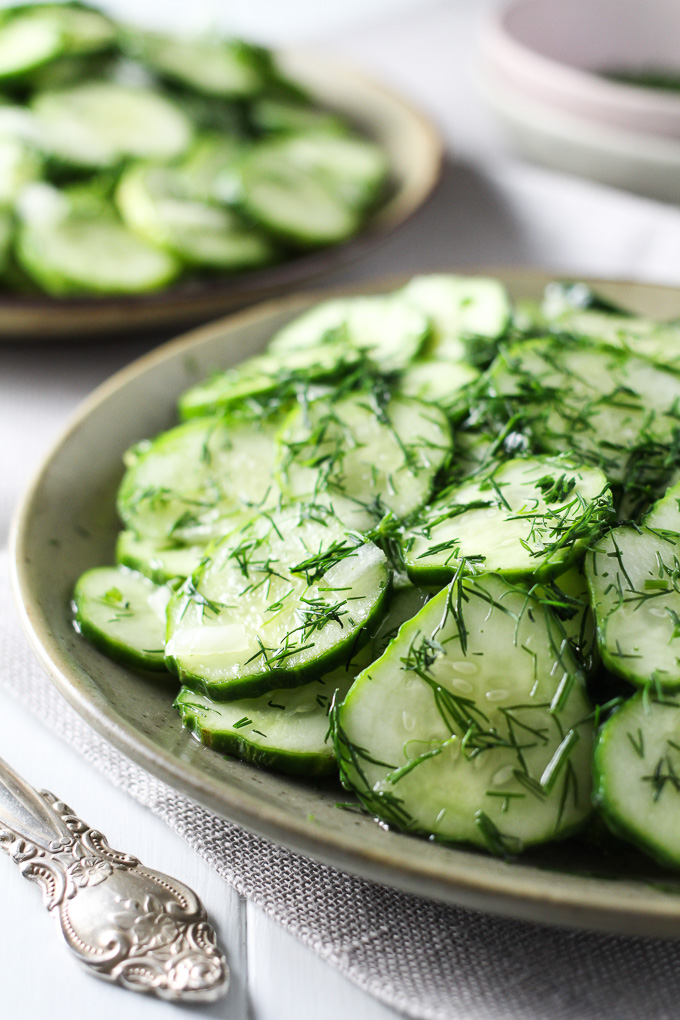 Cucumber Salad via Maria Ushakova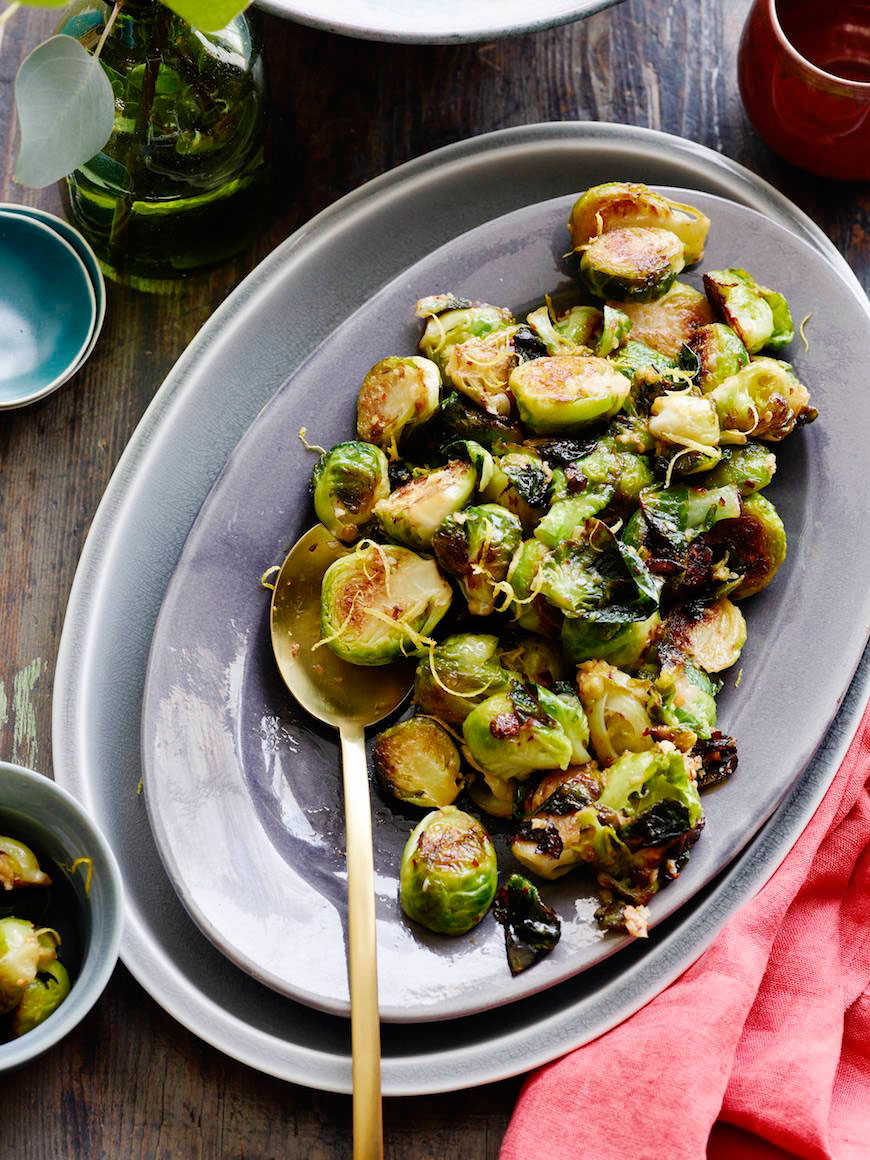 Sautéed Brussels Sprouts with Lemon Garlic Butter via What's Gaby Cooking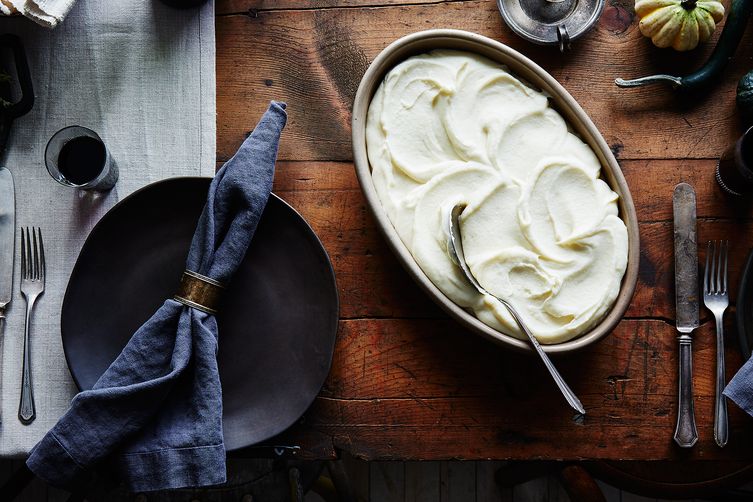 Silver Palate's Mashed Potatoes via Food 52 (This recipe uses cream cheese to give the potatoes that extra richness, though sour cream or mayonnaise also work really well here.)
Zabar's Famous Candied Matzoh Brittle via Glitter, Inc. (Also love the sound of this Dark Chocolate Matzoh Brittle via Saveur.)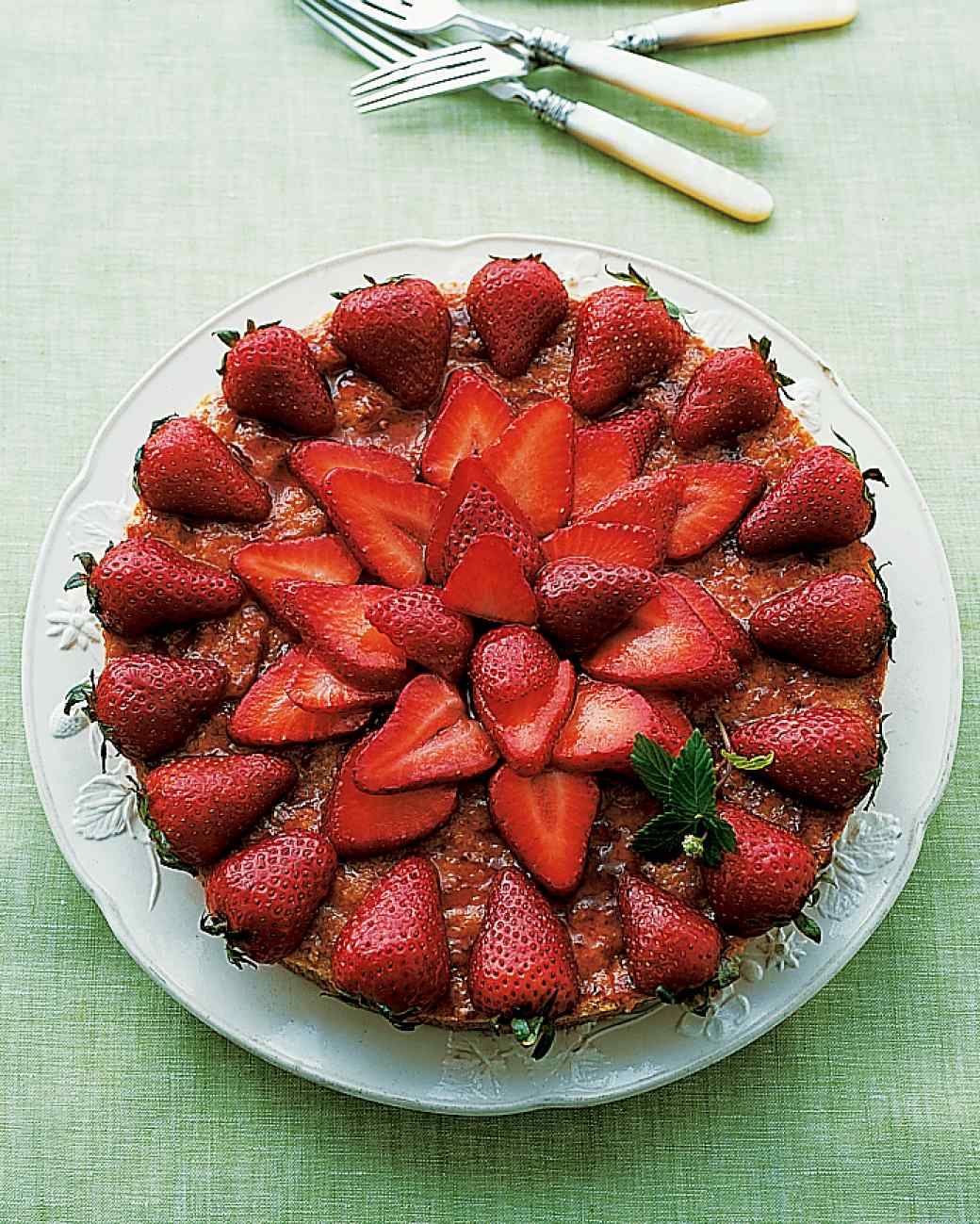 Almond Macaroon Galette with Strawberries via Martha Stewart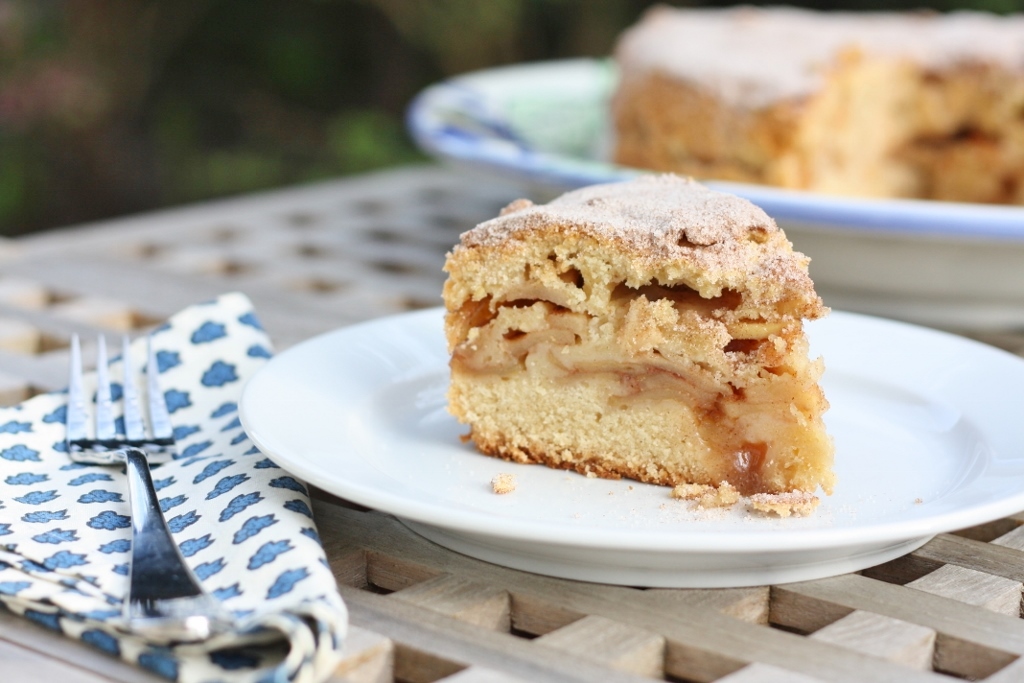 Passover Apple Cake via First Look, Then Cook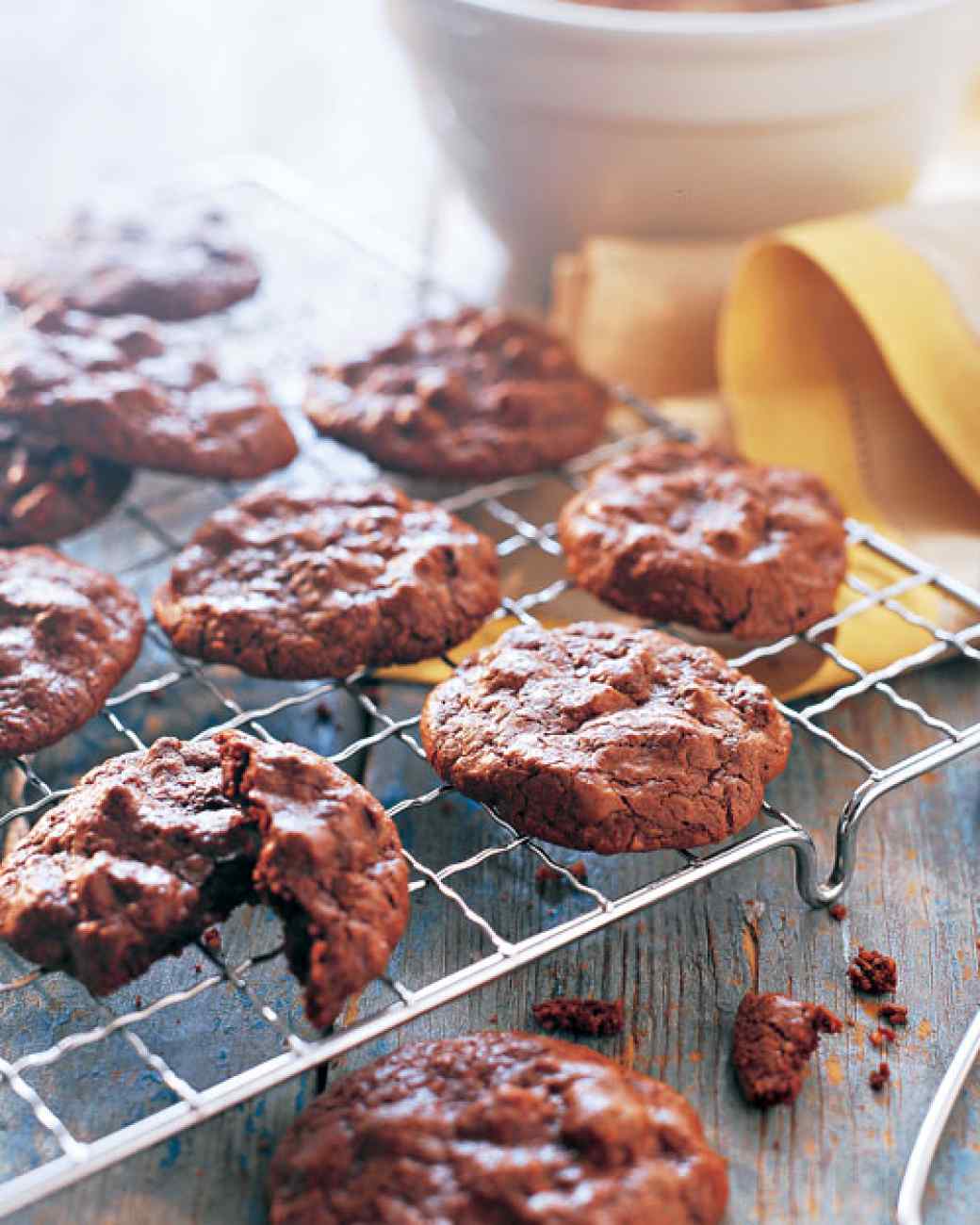 Chocolate Passover Cookies via Martha Stewart
What are your favorite Passover seder recipes?