This post contains affiliate links, which means that if you click on one of the product links, I'll receive a small commission. Thank you so much for clicking through and helping to support this little blog business of mine! Read more about our site, privacy, and disclosure policies here.
Get inspired this spring and put together the sweetest DIY Easter baskets for your kids. We're showing you everything we put in our own kids' Easter baskets this year, and we can't wait to see what you do for yours!
Spring has arrived and Easter is just a few weeks away. We love getting into any holiday spirit that there is to be had, so the girls and I are all about putting together adorable Easter baskets.
This year, from the moment I stumbled upon these adorable $3 white wire baskets in the Target Dollar Spot, I knew they'd be perfect for our Easter baskets this year. The wood handle totally makes them! Hello, farmhouse chic Easter baskets!!
By the way, these adorable little wire baskets also double as a great way to organize the girls' play kitchen. We use them to hold all of the play food and fruits and vegetables in their KidKraft Uptown kitchen. So cute and such a simple way to store all of the loose kids' kitchen accessories and food. And at $3 a basket, they're affordable, on-trend, and functional; gotta love it!
As for what we filled our Easter baskets with? Well, that's what you're here for, isn't it?! We're sharing everything we put in our DIY Easter baskets this year, including a new special book for each of our girls, a fun new craft, the sweetest unbelievably soft bunnies, bubbles, race cars, the best ever hair bows, and so much more. You're sure to find plenty of awesome Easter basket inspiration here, and in case you need EVEN MORE to make your own, I've teamed up once again with some of my favorite mom bloggers, Caitlin of The Mama Notes, Mandy of Momma Society, and Arin of Happily Inspired – and they're all sharing exactly what they're putting in their kids' Easter baskets this year too!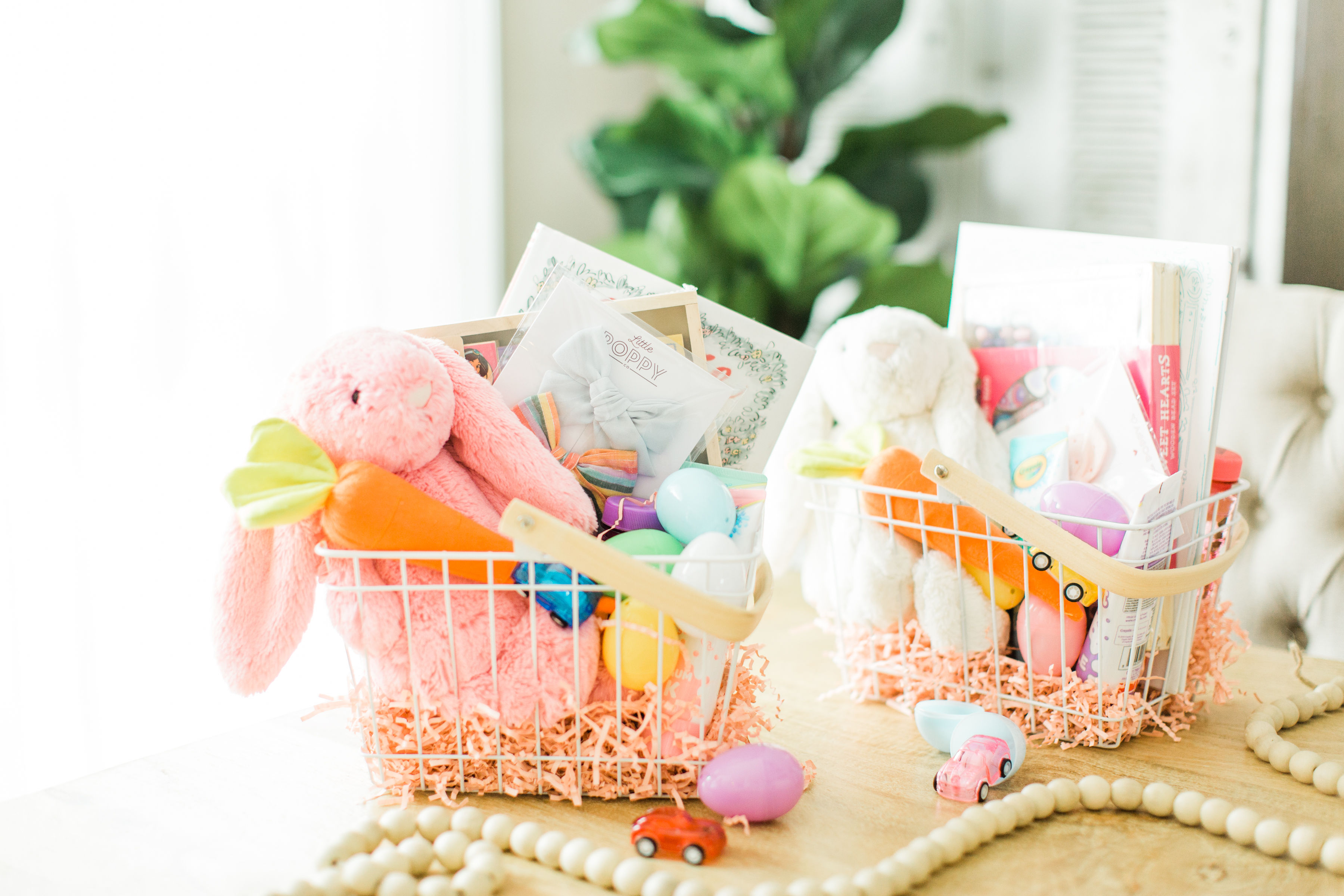 Plus, stay tuned: later this week, I'll be rounding up a ton of adorable things to put in your own kids' Easter baskets, with some super creative and budget-friendly ideas as well.
And, for even more amazing Easter inspiration, don't miss:
Some Bunny Loves You Kids Indoor Easter Picnic Party
The Cutest DIY Kids Easter Basket Station
Carrot Cake Scones with Cream Cheese Glaze
22 Amazing Brunch Recipes that are Perfect for Easter
The Yummiest Easter Bunny Sugar Cookies
Insanely Amazing Overnight Crème Brûlée French Toast Casserole (another perfect Easter brunch recipe)
Super Simple Sugar Cookie Fruit Pizza (the kids LOVE this)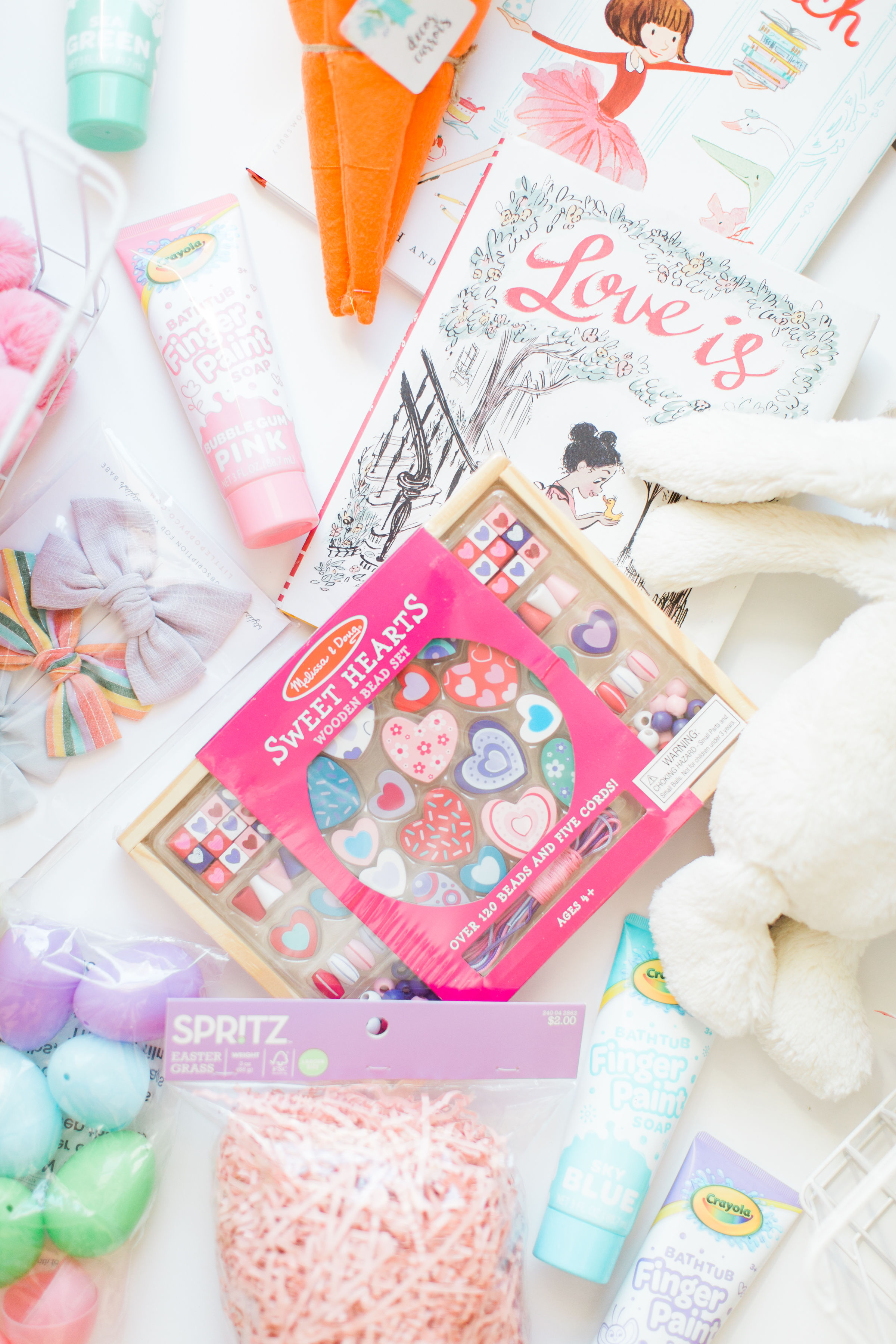 Now let's get to it: here's exactly what we put in our little girls' Easter baskets this year.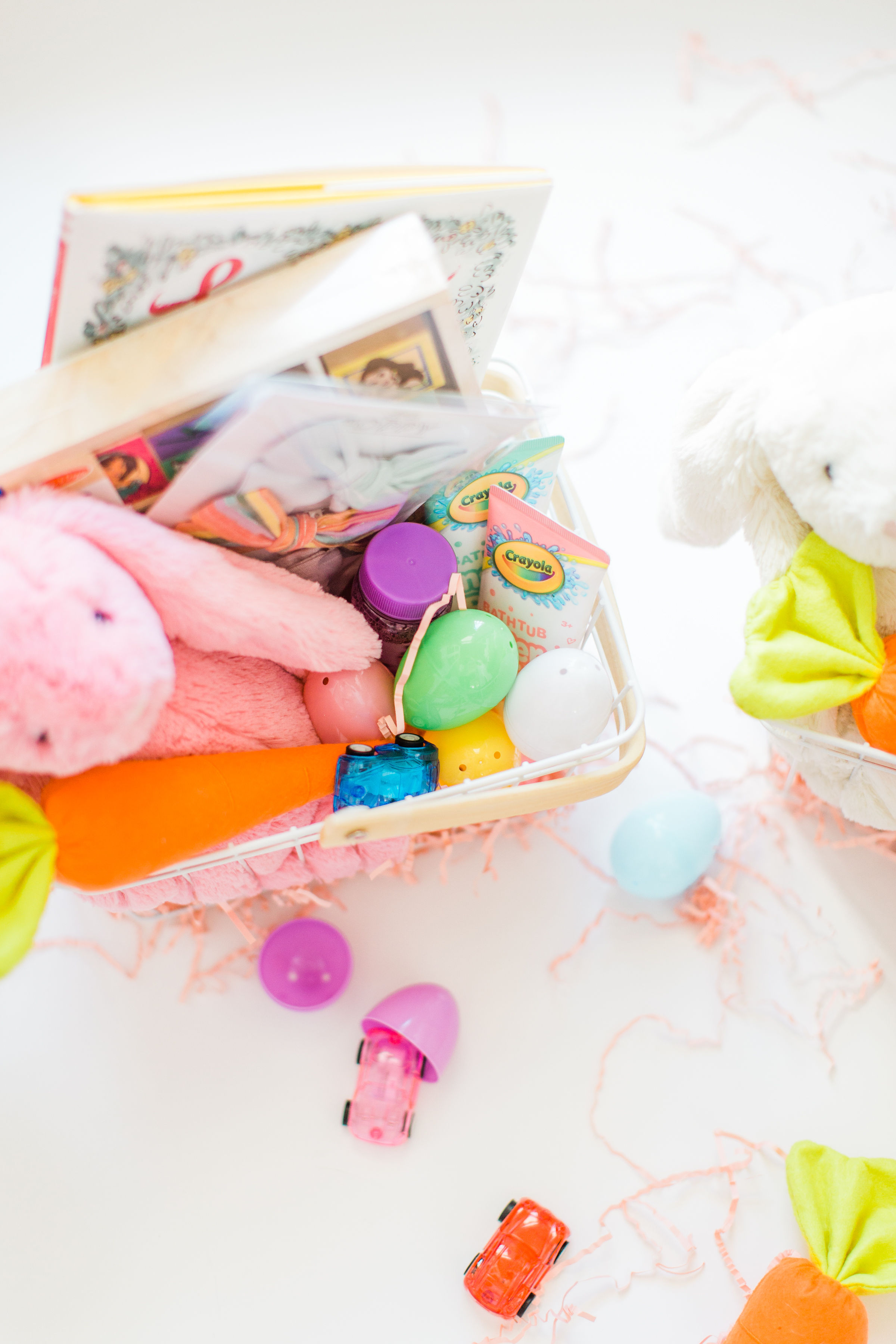 Everything We Put in Our Kids' DIY Easter Baskets This Year:
Jellycat makes our most favorite stuffed animals ever. They are so soft and beautiful. We actually have three of these bunnies and Emme still cuddles with hers every day.
Oh my goodness, the girls looooove these bath paints. Sometimes I'll even sit them in the tub in bathing suits, and let them paint the entire tub, before turning on the water and eventually bathing them. Hours of entertainment, I tell you.
Plastic Easter eggs are always fun to fill with small candies, like jelly beans, individual stickers, temporary tattoos, mini erasers, etc. And if you really want to make life easy, did you know you can buy prefilled plastic Easter eggs?)
Race Cars
You can find these sweet little race cars in the Target Dollar Spot. They're great to keep in your diaper bag or in a busy bag because they're small enough and light enough to take anywhere, and the girls really like playing with them when we're waiting at restaurants, etc. They'll build whole highways out of sugar packets for their cars to drive on and more.
Goodness, we love these bows. I'm not sure who gets more excited every month when a new pink package arrives in our mailbox – me or the girls. Both girls pretty much wear these ALL of the time.
Emme is just now getting into coloring. Mostly she just mimics her big sister – which is adorably sweet – but I thought that stamps might be a really simple and fun way for her to explore other crafts and mediums. Stamps are great for toddlers and honestly, DIY projects with the kiddos are always fun.
Now that Scarlett, our four year old, is getting older, she is slowly but surely starting to love playing dress-up, trying on my necklaces and bracelets, etc. I think she'll love getting to make her own necklaces and bracelets, and I'll admit, I'll love making them with her. 😉 (By the way, this set is especially perfect because the kit comes with simple snap-clasps that make necklaces easily removable and endlessly reusable.)
Bubbles
Bubbles are always a good idea! I usually always include bubbles and/or sidewalk chalk.
Easter Basket Books
From the best ways to serve breakfast — an elegant feast! — to the ideal sleeping spot — a majestic blanket fort, of course! — Lola is inspired all day long. The unstoppable Lola Dutch is about to show you how to make every day grand and full of fun. You'll love her so much!
This story of a girl and a duckling who share a touching year together will melt hearts old and young. In this tenderly funny book, girl and duckling grow in their understanding of what it is to care for each other, discovering that love is as much about letting go as it is about holding tight. Children and parents together will adore this fond exploration of growing up while learning about the joys of love offered and love returned.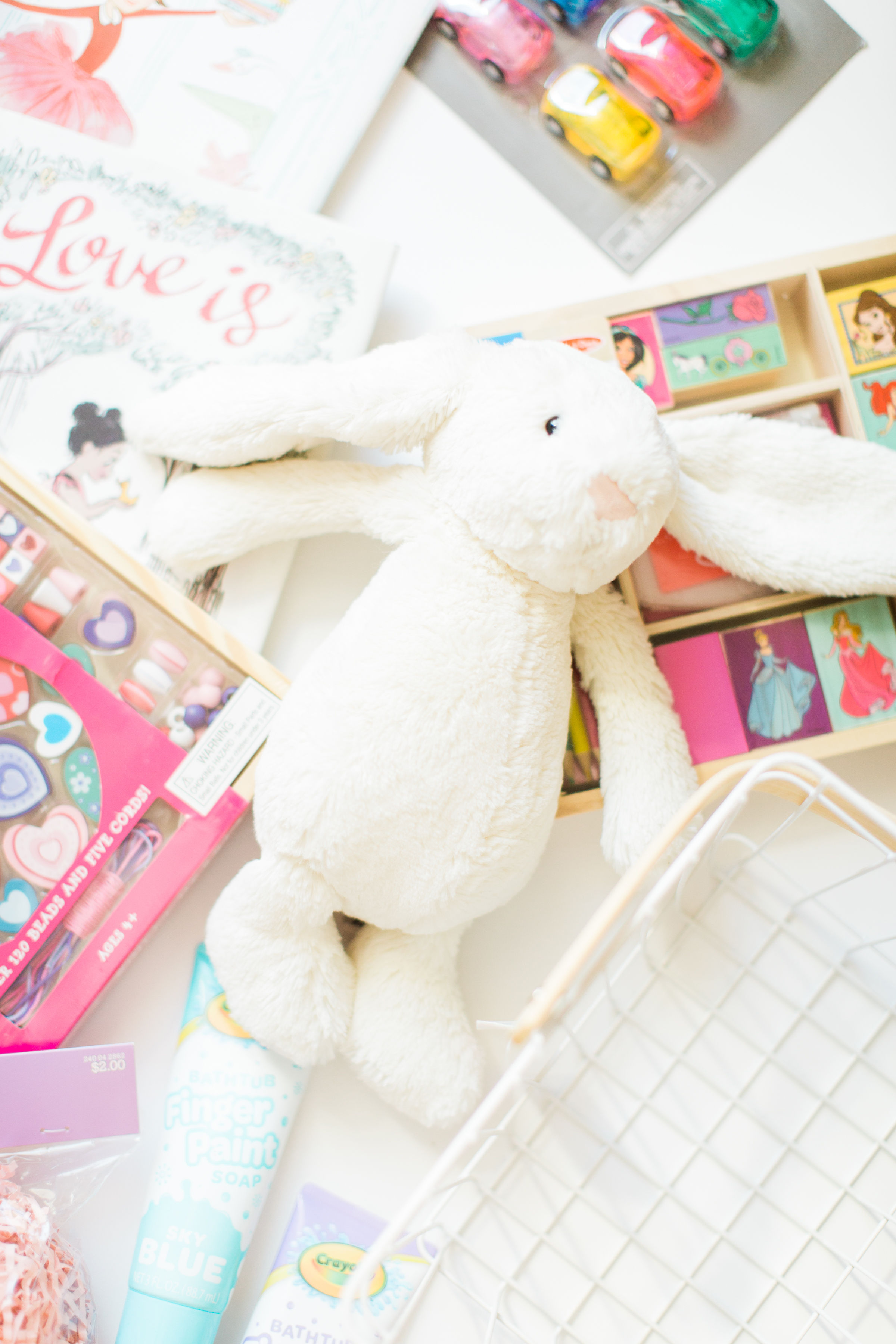 We also used the metal wire baskets from Target and paper Easter grass (also from Target.)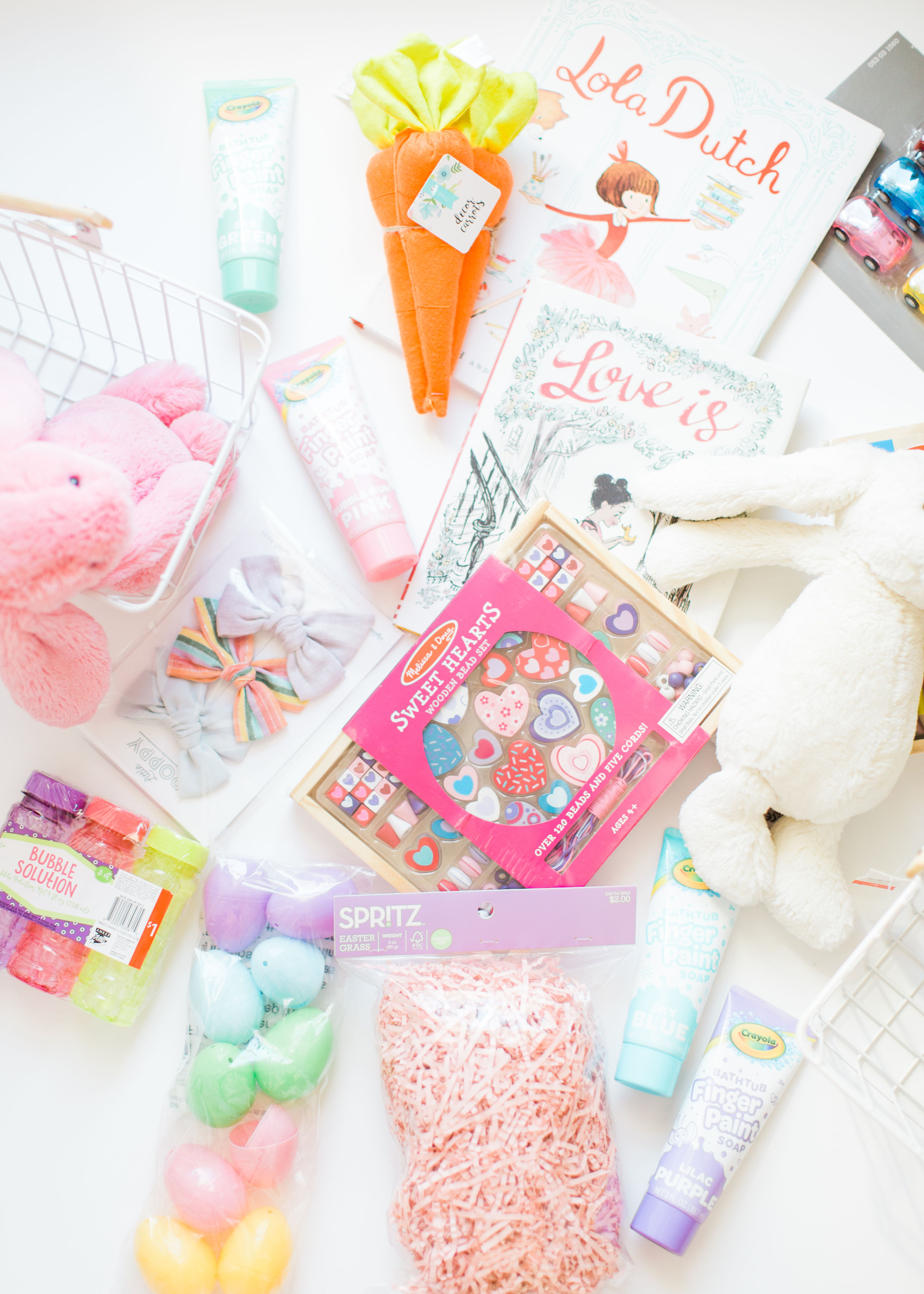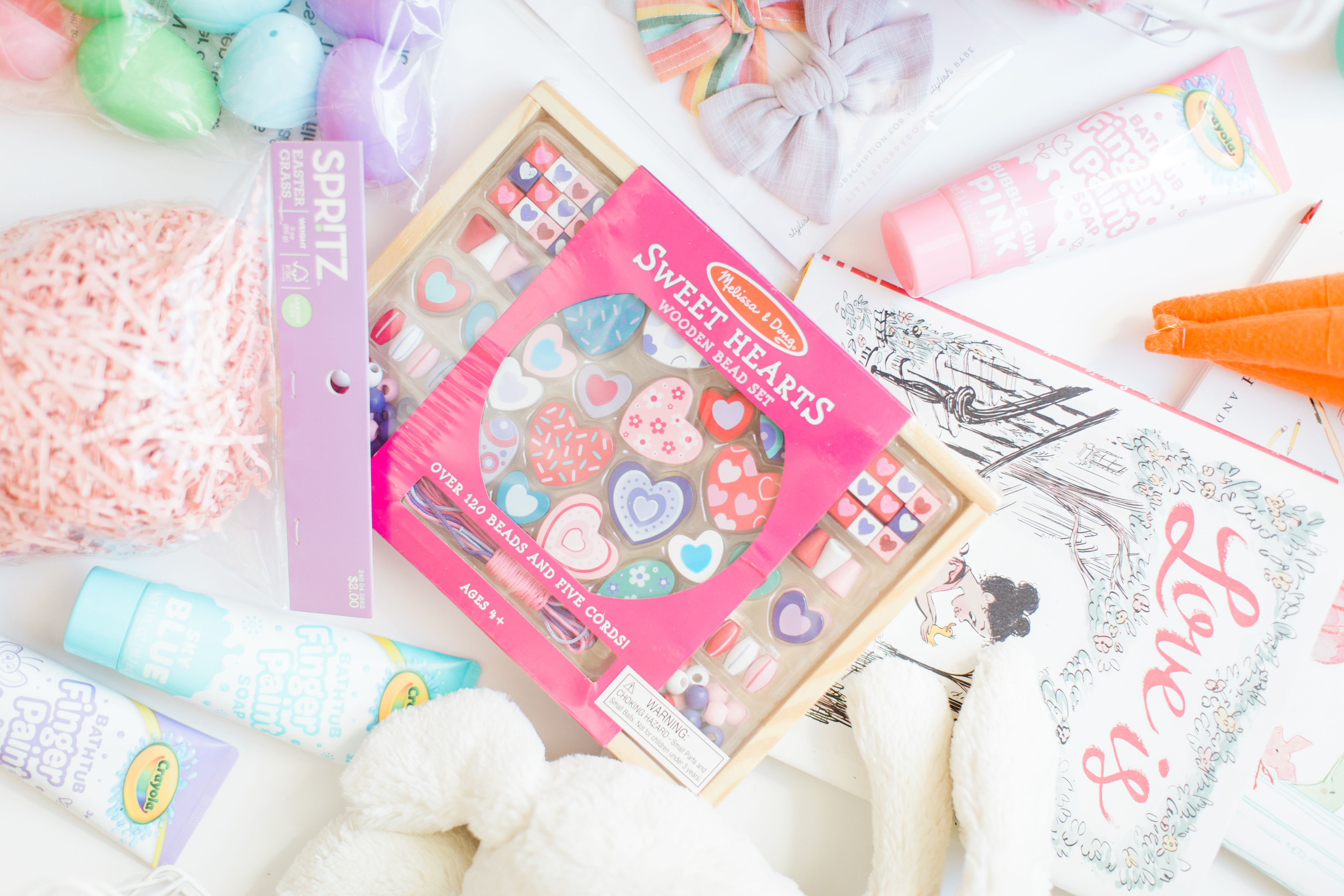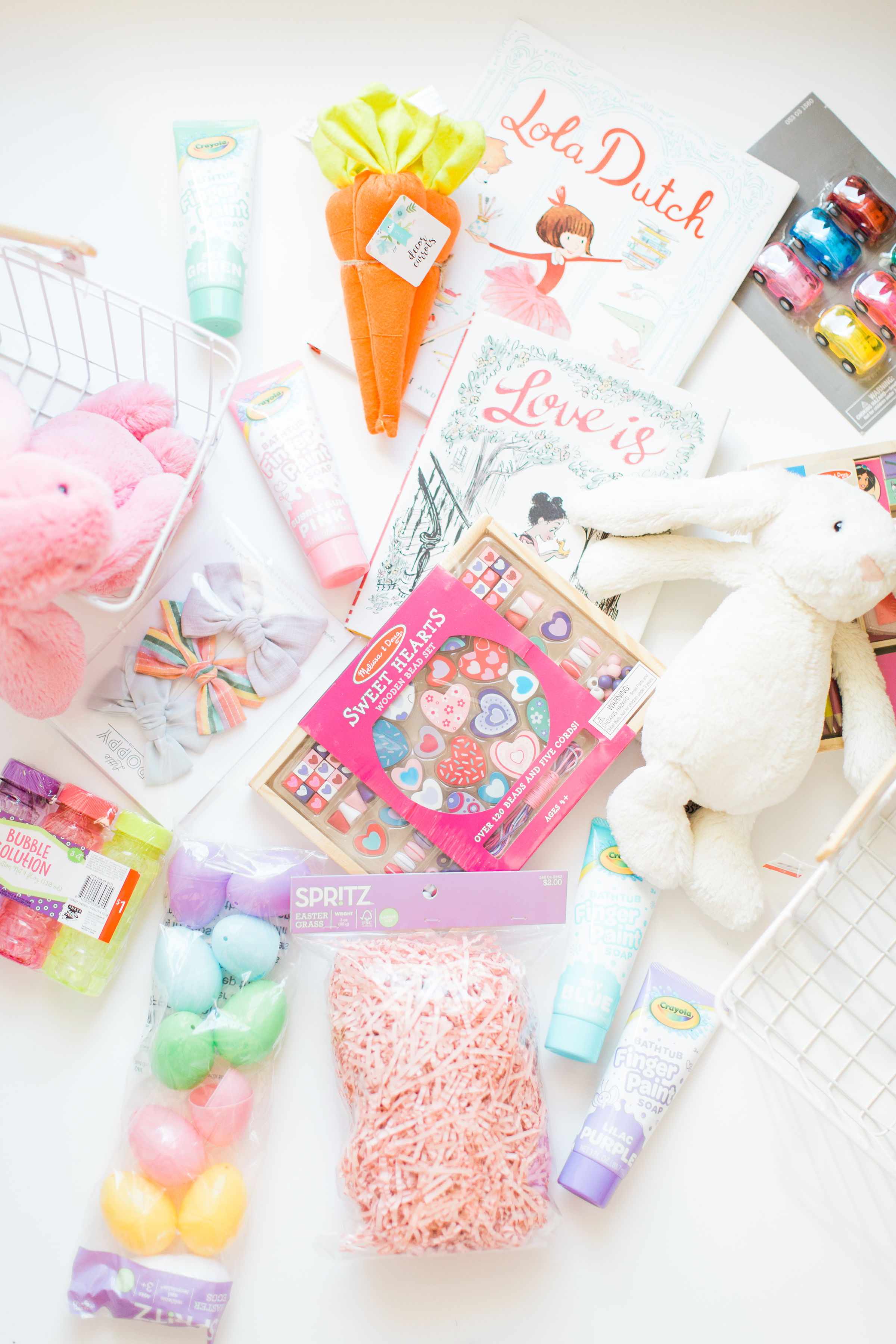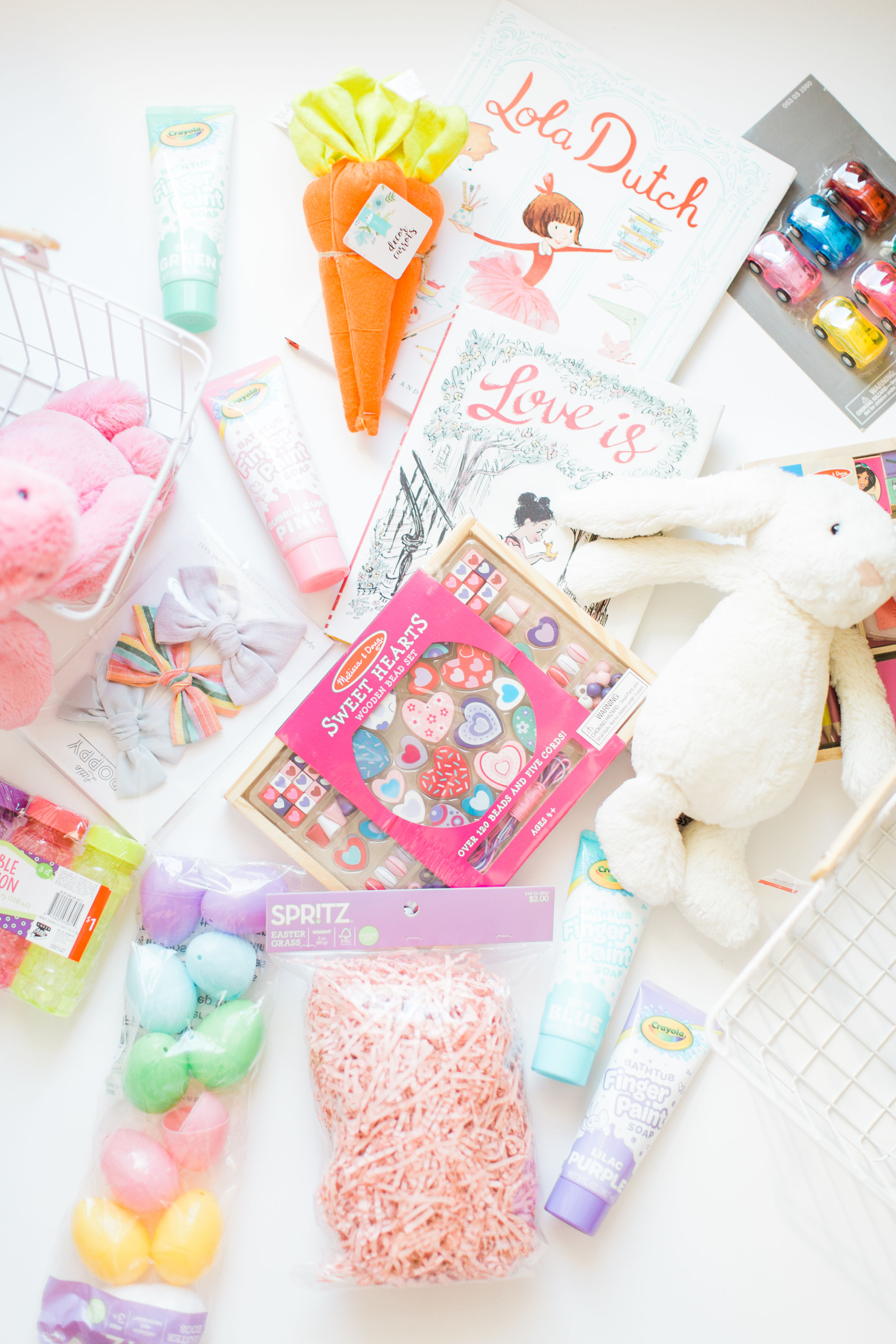 I had way too much fun putting these sweet Easter baskets together.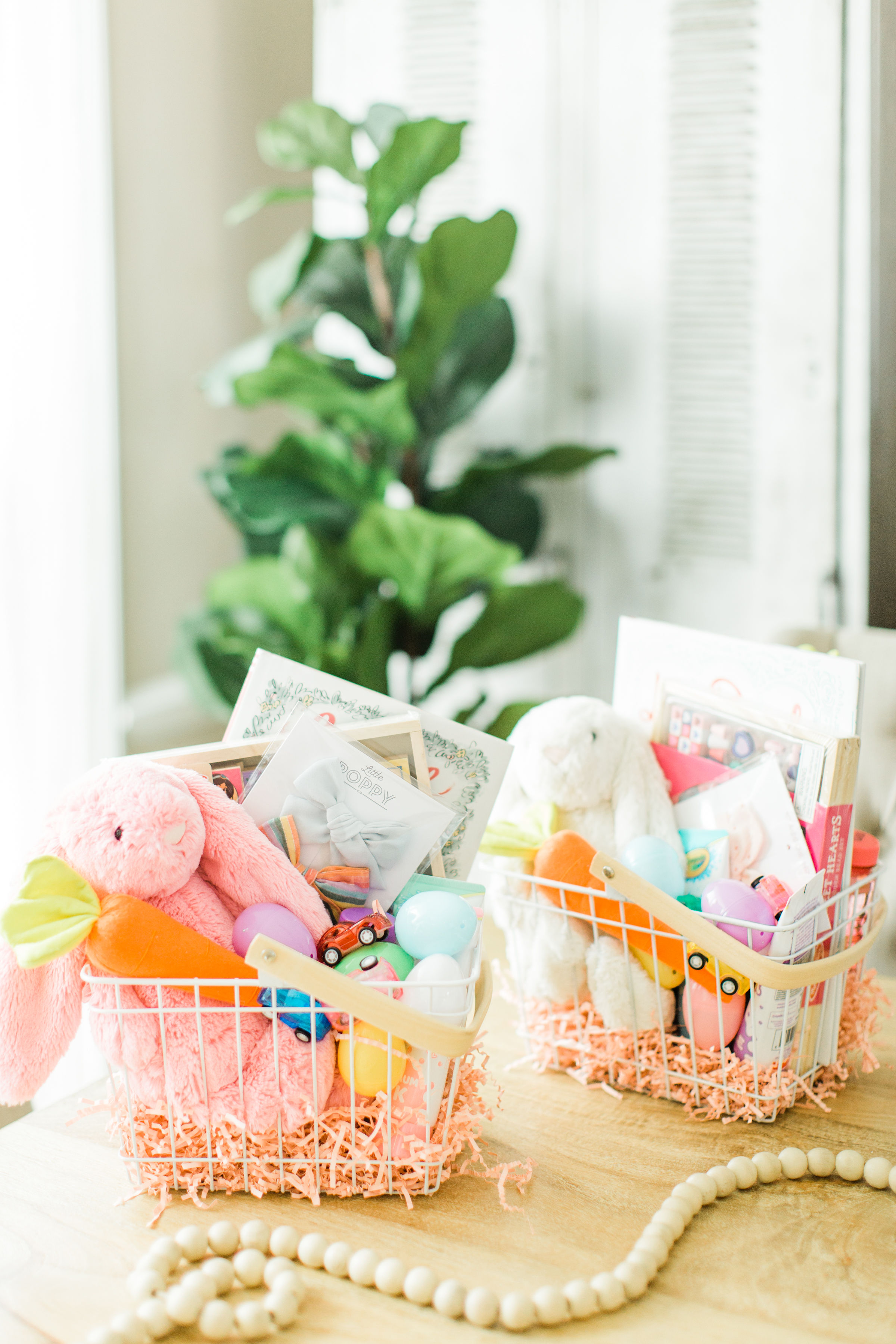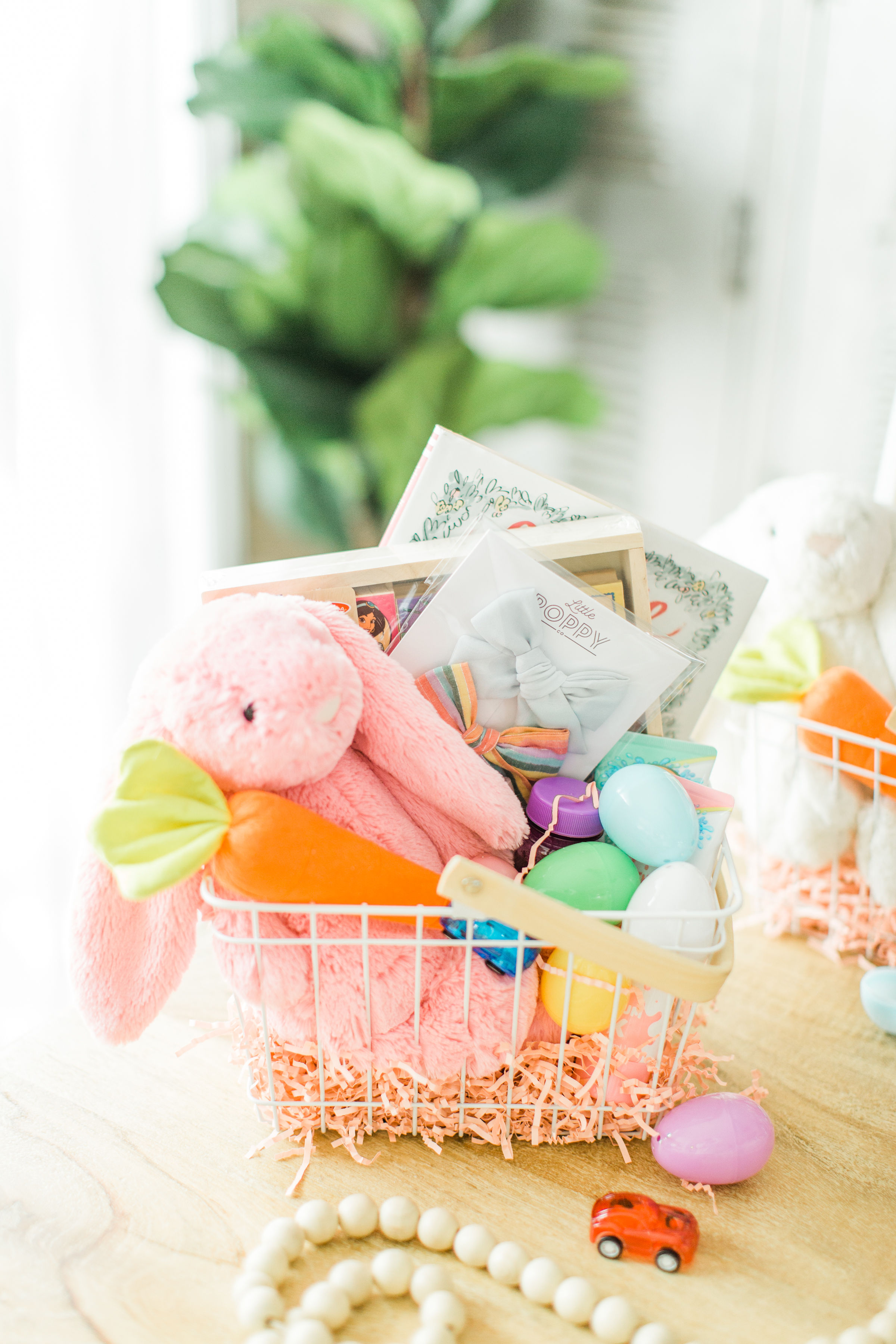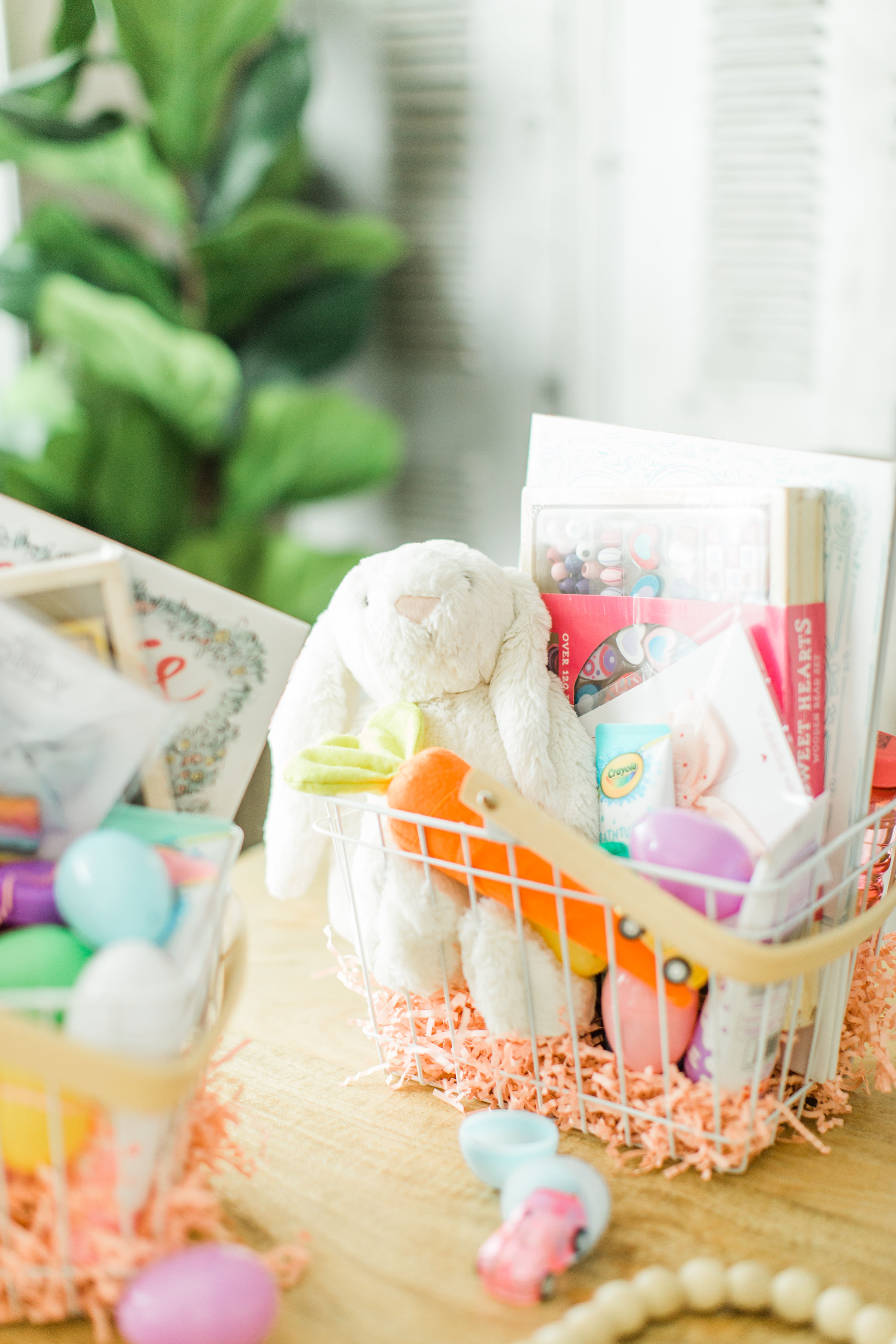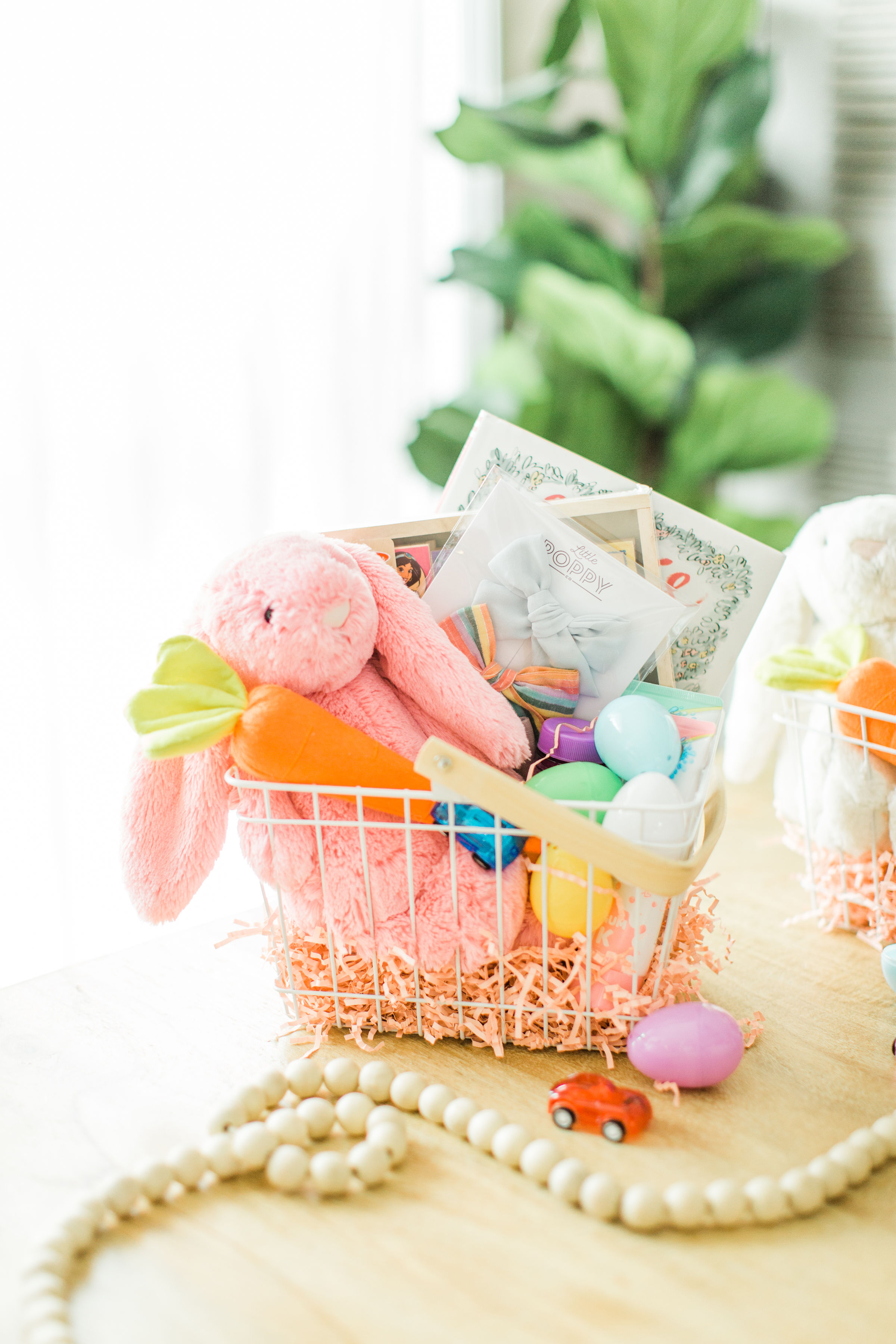 I think our kids are going to love them!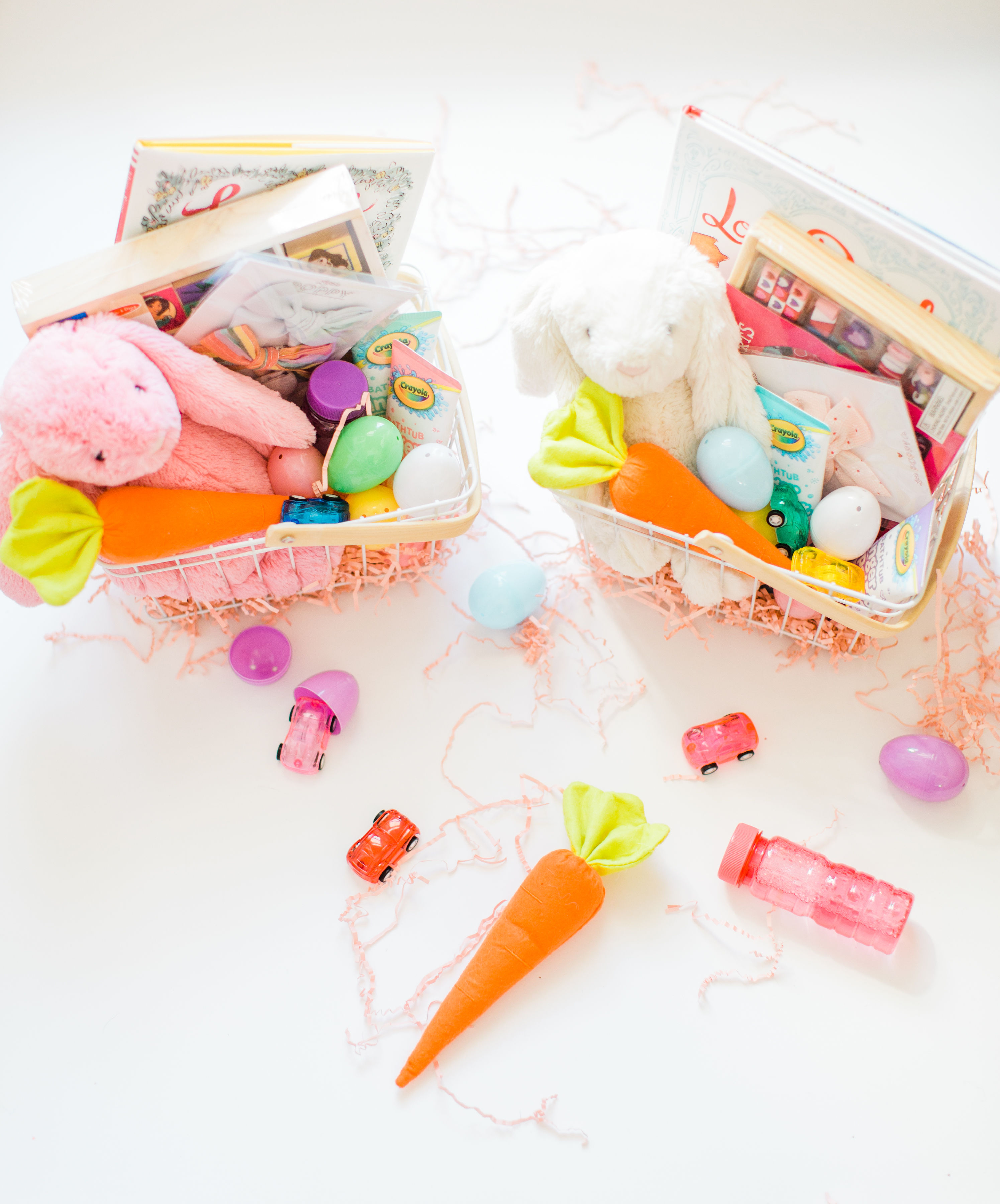 Don't forget to check out the other mamas' Easter baskets posts: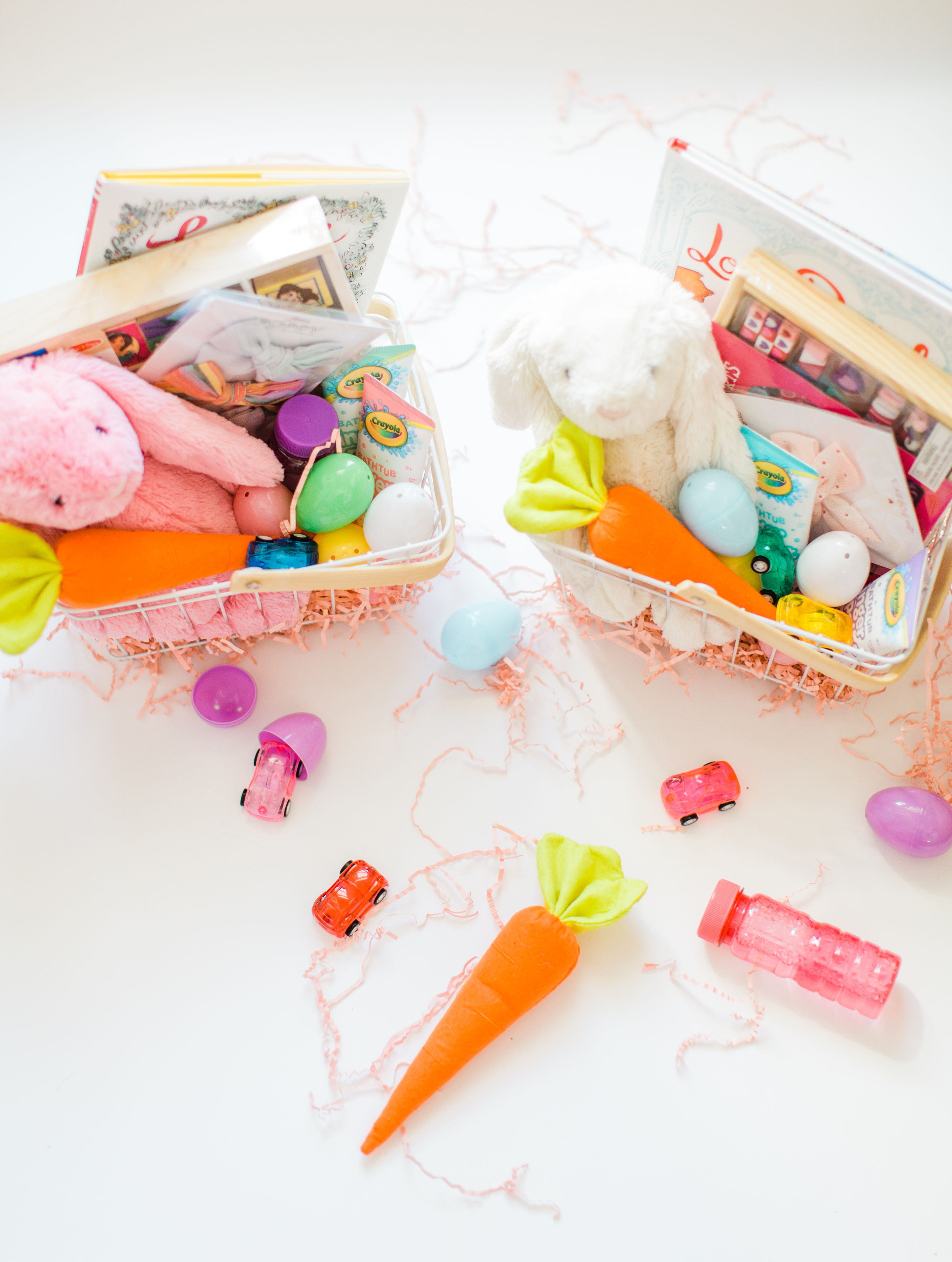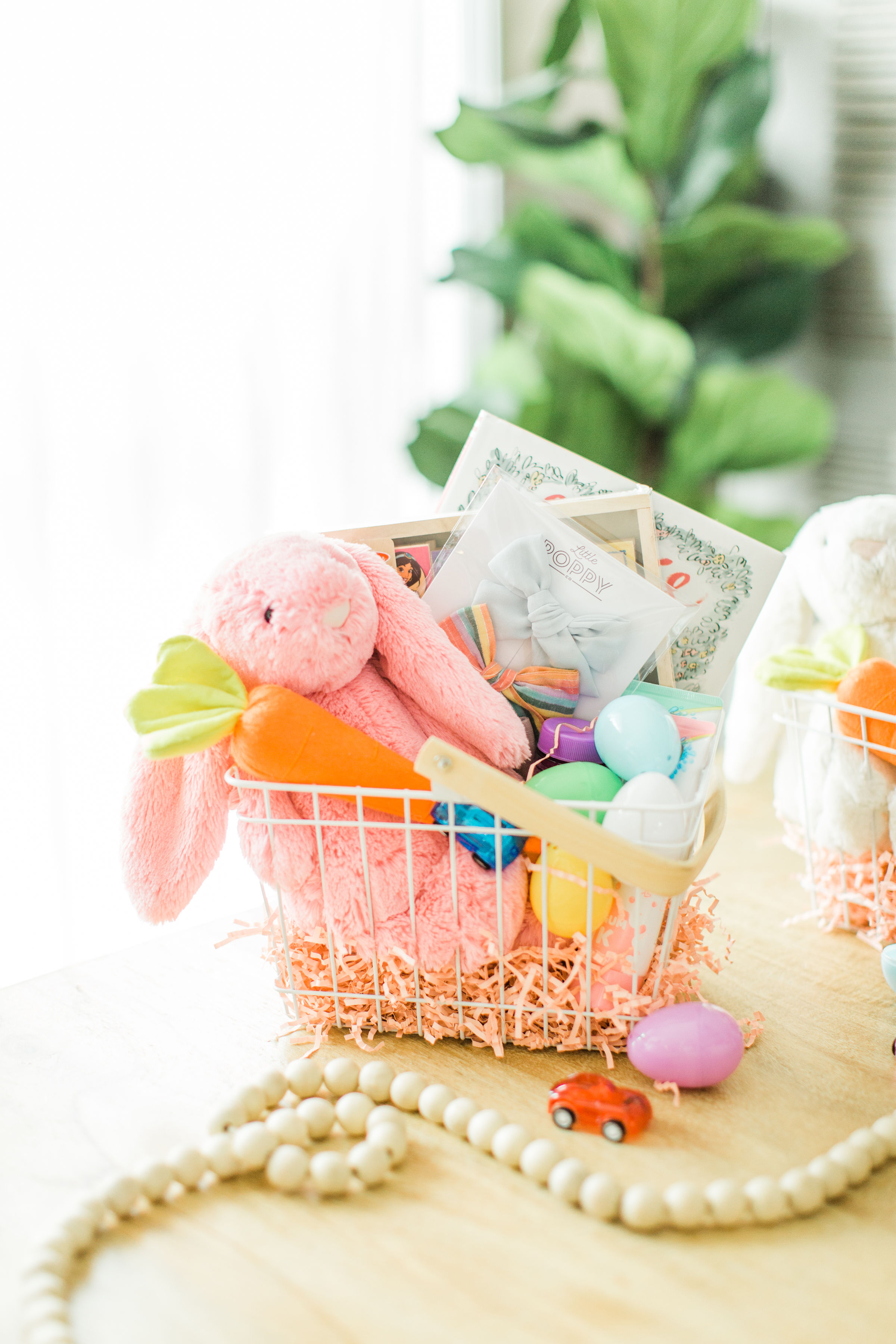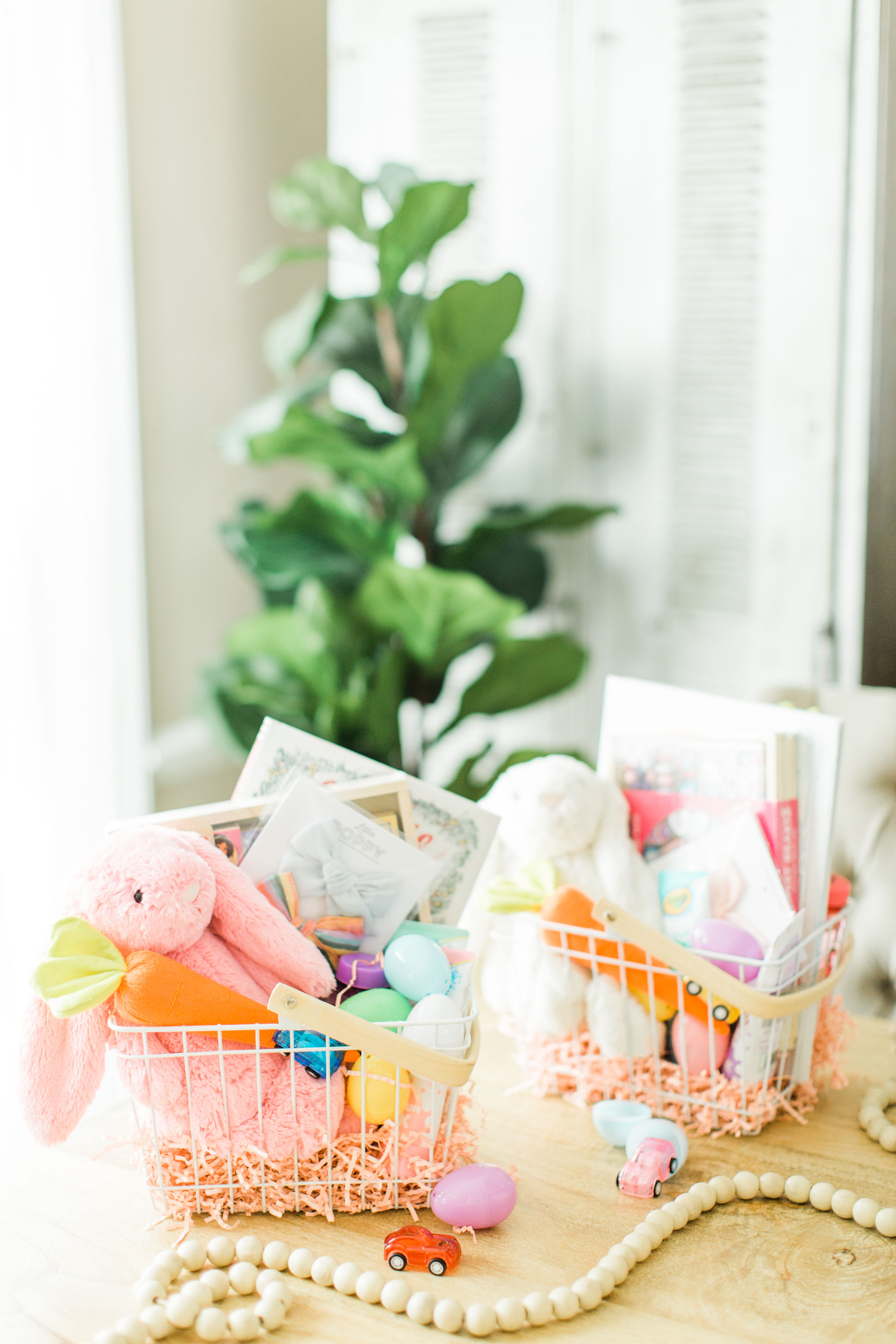 SHOP THE EASTER BASKET POST | CLICK LEFT & RIGHT ARROWS TO EXPLORE

IF YOU LOVED THIS KIDS POST, YOU CAN SEE MORE OF OUR LIFE WITH TWO LITTLE ONES HERE.
Photos by Annie Timmons Photography for Glitter, Inc.