This carrot banana bread post contains affiliate links, which means that if you click on one of the product links, I'll receive a small commission. Thank you so much for clicking through and helping to support this little blog business of mine! Read more about our site, privacy, and disclosure policies here.
Love carrot cake? Love banana bread? This cross between a delicious carrot cake and your favorite moist slice of classic banana bread is going to become a fast favorite.
I've said it before, I'll say it again, any dessert that counts as breakfast, a.k.a., something I can devour with a big 'ol cup of coffee, is my kind of baked good. And this carrot banana bread is the perfect addition to any Spring breakfast, brunch, or snack.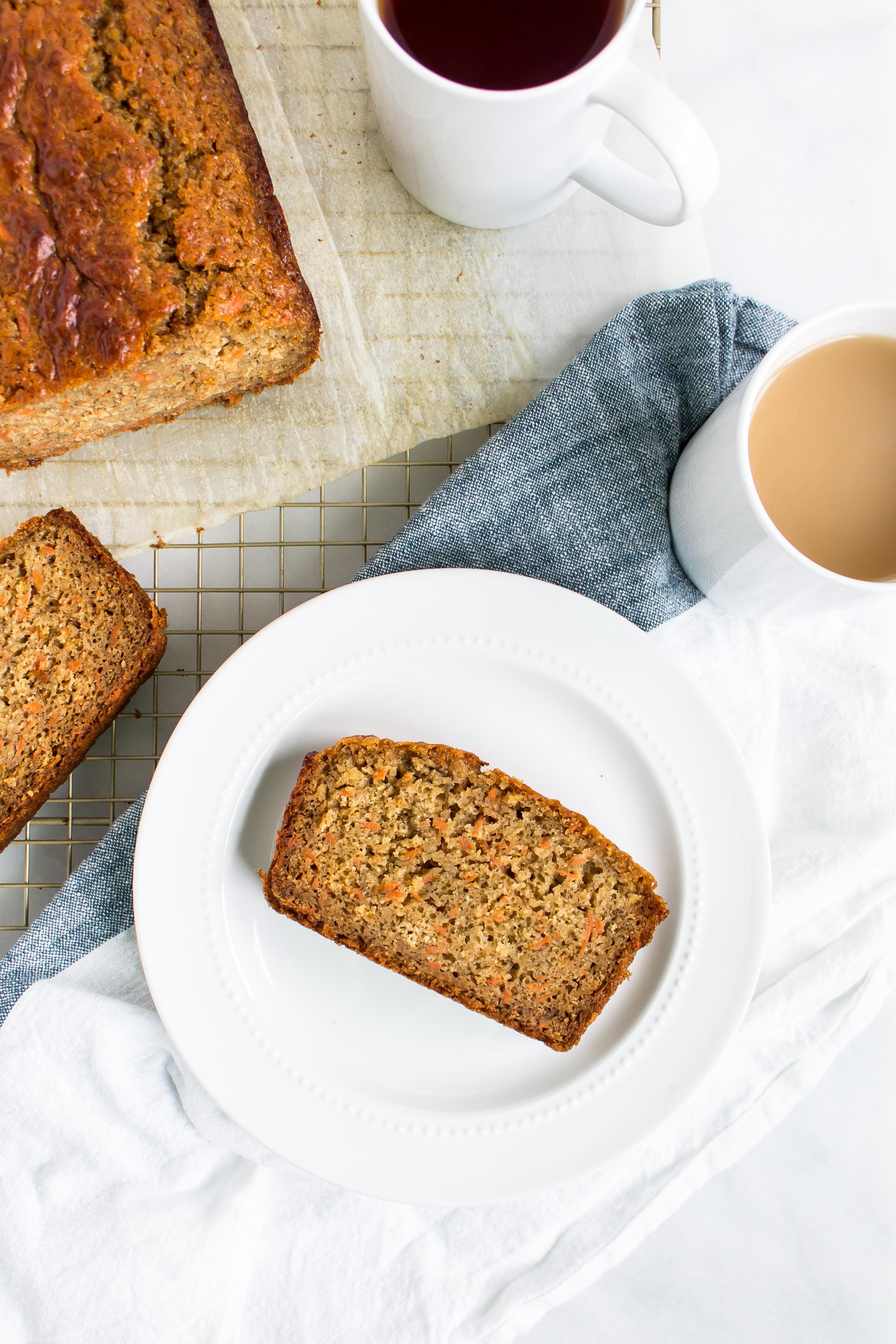 Carrot banana bread is a delicious hybrid between spiced carrot cake and comforting banana bread. Think carrot cake, packed with moisture from bananas, without the too-sweet frosting. A thick slice of the perfectly moist bread makes for the perfect breakfast or snack! This cake is subtle and sweet and packed yet still packed with flavor. The cake itself has bounce and warmth, and it's encased in the perfect sweet bread crust.
You can also easily make this recipe into carrot banana bread muffins, for such a yummy, on-the-go breakfast.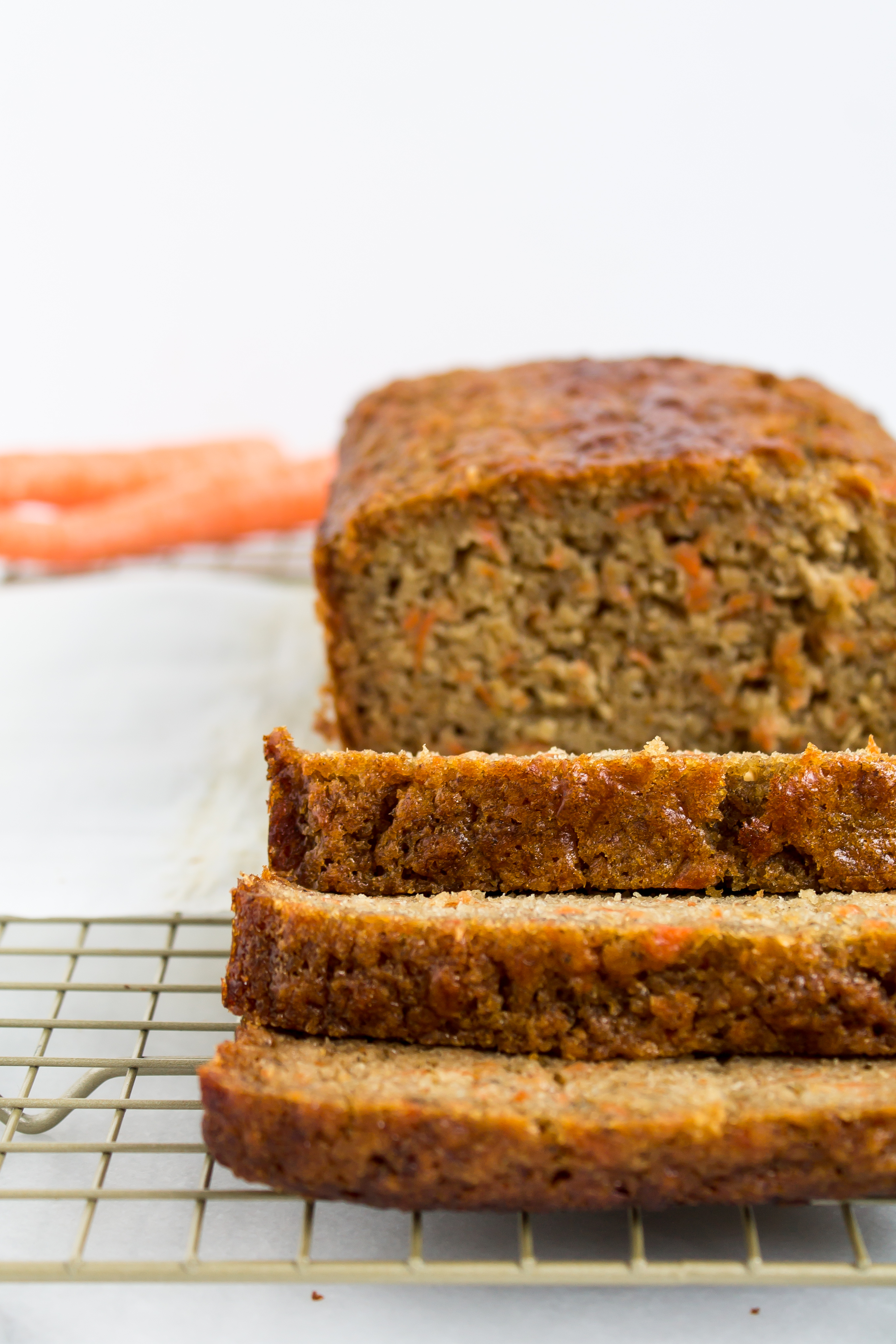 Yield:

1 loaf
Carrot Banana Bread
Total Time:
10 hours
50 minutes
Ingredients
2 ripe bananas
1 ½ cups shredded carrots
2 cups flour
2 teaspoons baking powder
1 teaspoon baking soda
½ teaspoon salt
1 ½ teaspoons cinnamon
½ teaspoon cloves
½ teaspoon nutmeg
2 eggs
½ cup honey
½ cup canola oil
1 tablespoon vanilla extract
¼ cup plain Greek yogurt (or coconut yogurt, to make this dairy-free)
Instructions
Preheat the oven to 350 degrees F. Coat a loaf pan with non-stick cooking spray or line it with parchment paper. Set aside.
In the bowl of a stand mixer, mash the bananas with a fork then beat a few times to ensure that they are fully mashed. Add the shredded carrots and mix until the two ingredients are combined. Pour in all of the dry ingredients and mix until there are no pockets of flour. Stir in the eggs.
In a smaller bowl, combine the honey, oil, vanilla, and Greek yogurt. Fold the wet ingredients into the dry ingredients until fully incorporated.
Pour the batter into your prepared pan and bake for about 50 minutes, or until a toothpick inserted in the center comes out clean. Let the bread cool in the pan for 10-15 minutes before transferring it to a wire cooling rack.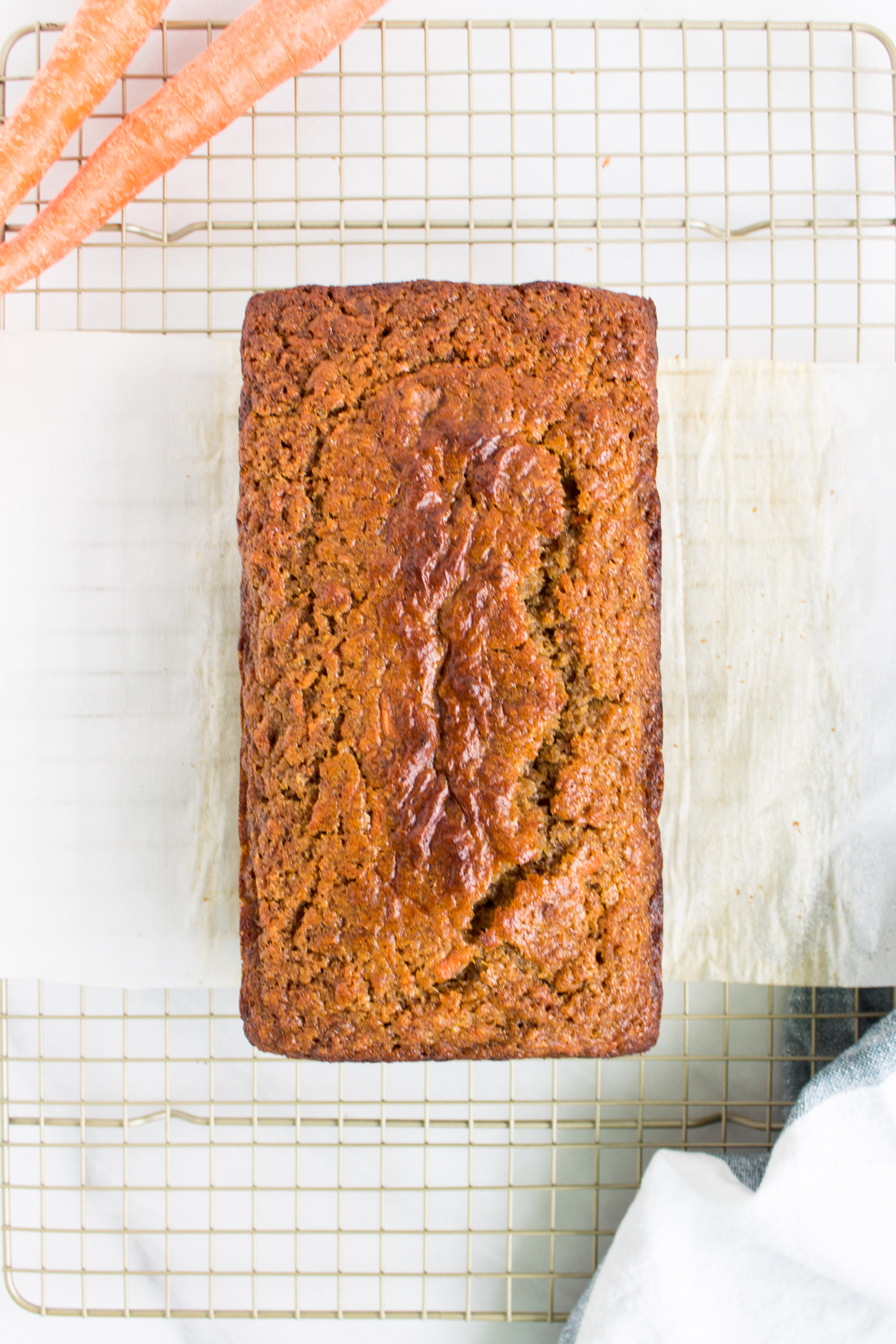 I mean, just look at that golden crust. This carrot banana bread has just the right ratio of sweet crispy crust with a heavenly moist inside to balance it out.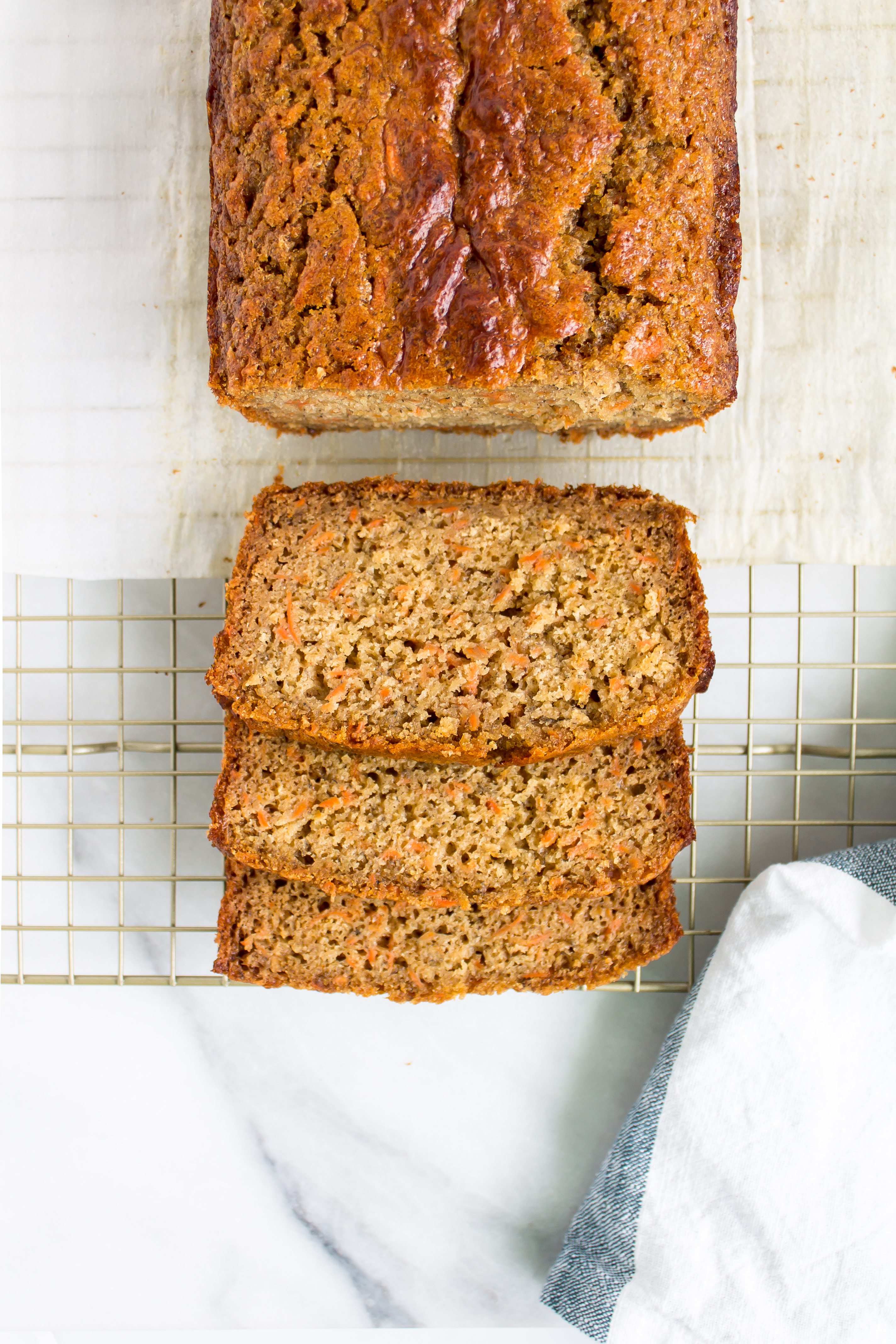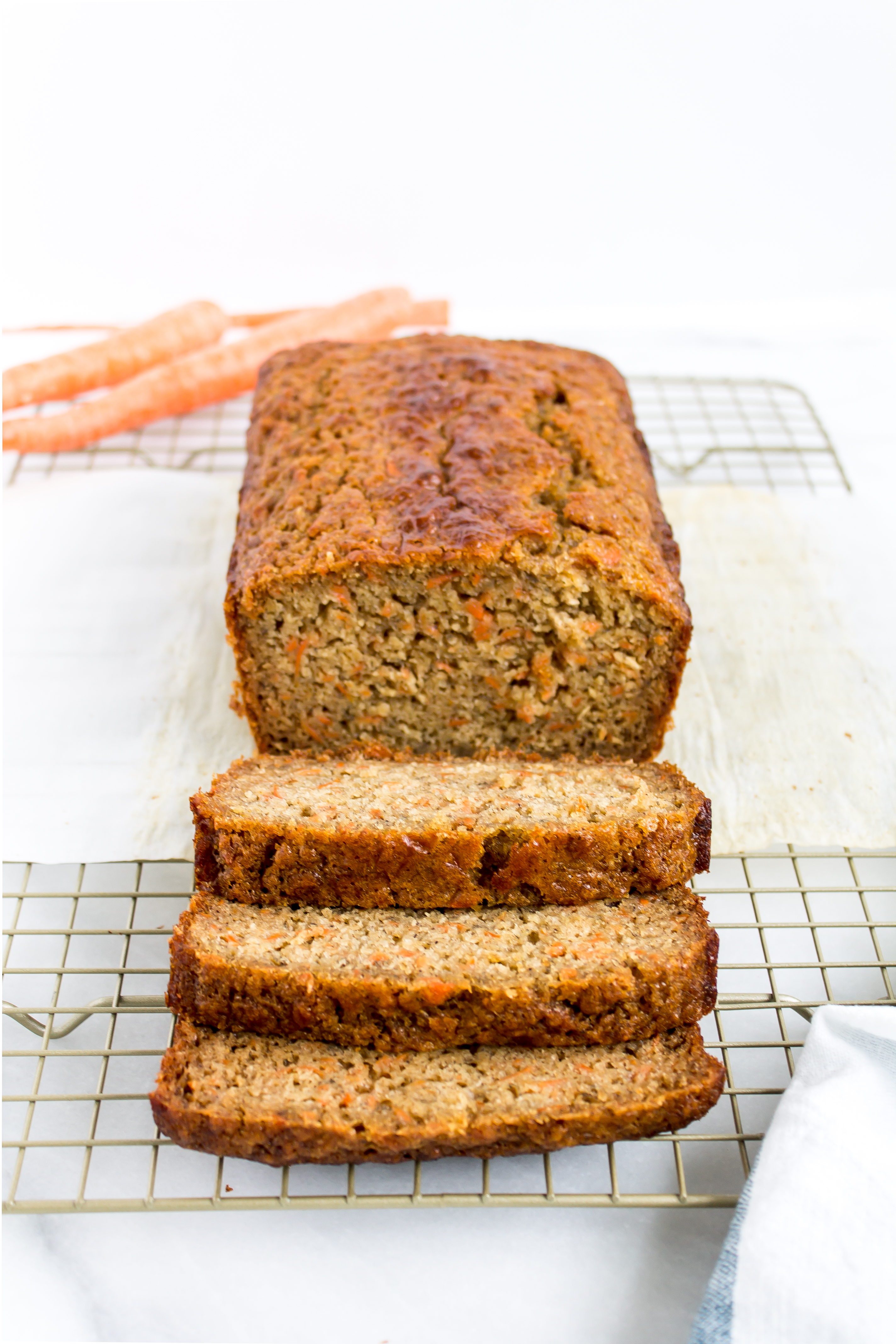 It works warm or at room temperature – my favorite way to have it is to cut a thick slice and toast it with a smear of butter that fills in all of the crevices of the bread as it melts. The loaf is a bit sweet, with some of the sweetness coming from the bananas, but the sweetness isn't overpowering, which makes it great for snacking.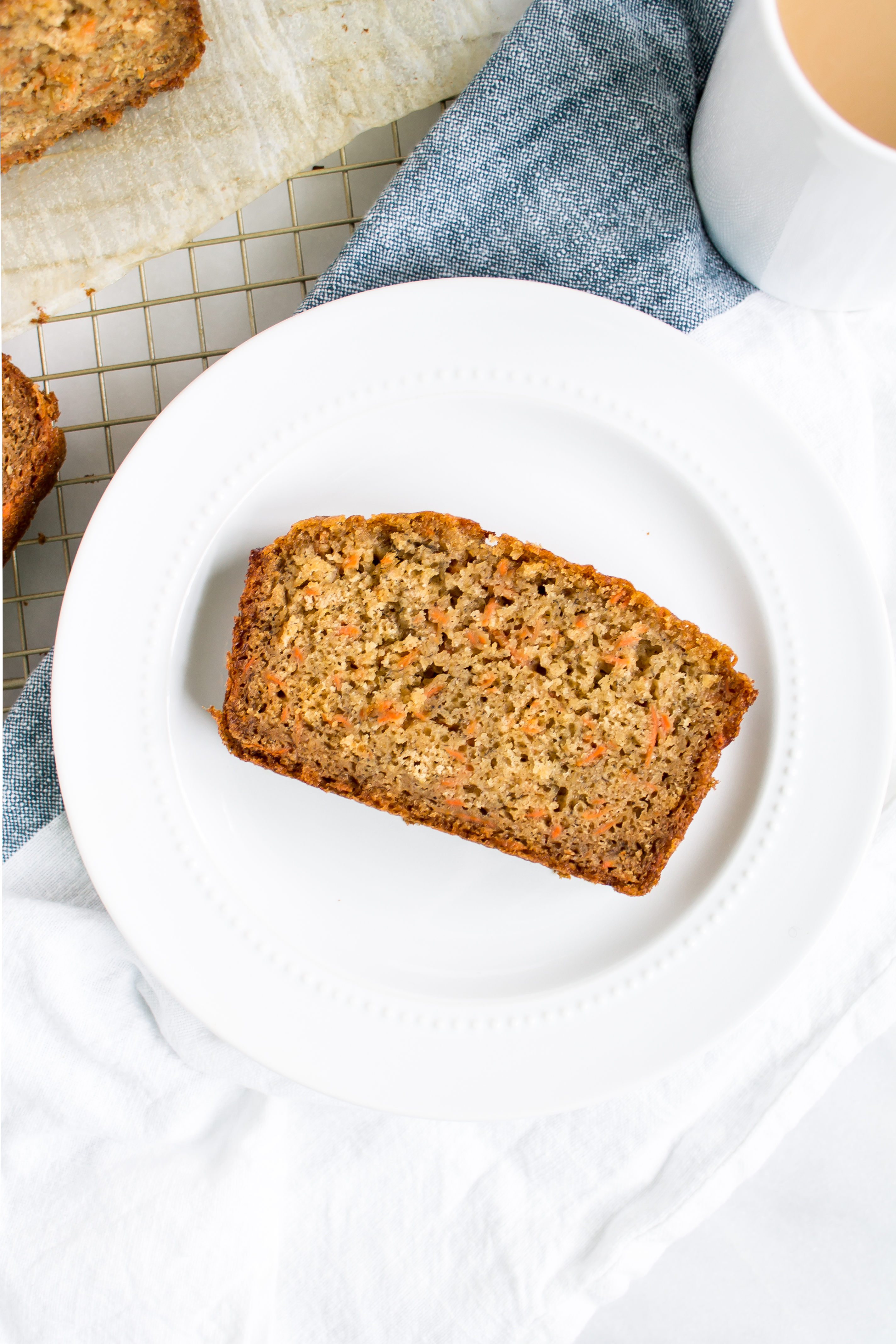 Recently, I have found that I love having a quick bread available when we have guests stay at our house. Guests always feel welcome to cut a slice if they wake up before everyone else in the house, or snack on it after coming back from exploring the area. My go-to quick bread is pumpkin bread, but I wanted to come up with something that was more seasonal. I have a carrot cake loaf that I love, and with spring and Easter around the corner, it seemed like that was a great solution, but not quite what people usually eat for breakfast. To make it a bit healthier and breakfast-worthy, I combined carrot cake with a classic banana bread. The shredded carrots and the overripe bananas made this tasty bread wonderfully moist and addicting!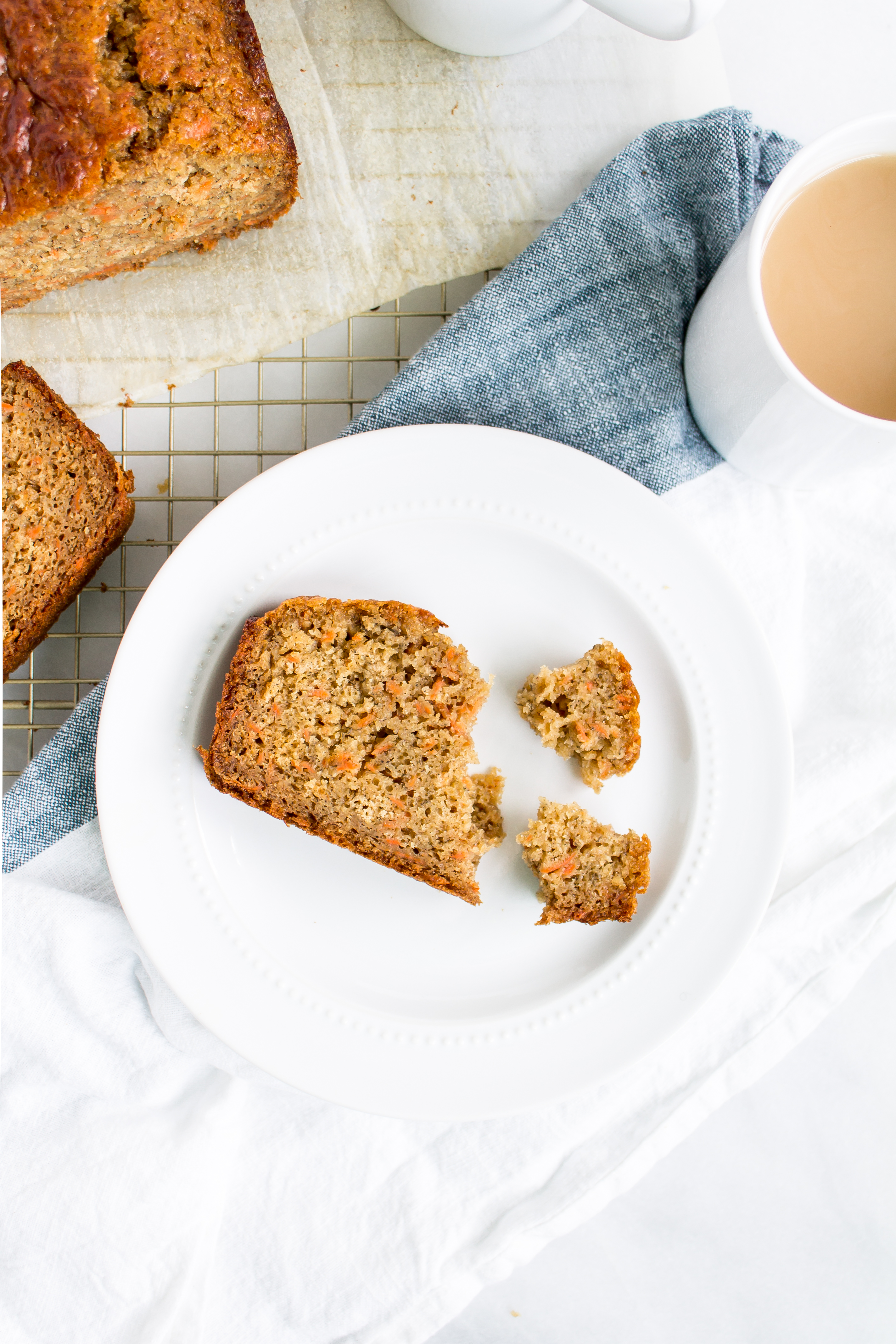 Love this carrot banana bread recipe? Head to our recipe page to check out what else we're whipping up in the kitchen!