Spring and Easter are just around the corner (Can you believe we're already into March?), and it's time to start dreaming in pastels, sweets, brunch, and sunshine. (Even though it's probably still pretty darn cold where you are!) Plus, if you're a planner like me, you'll want to start planning your Easter brunch, lunch, or dinner menu soon.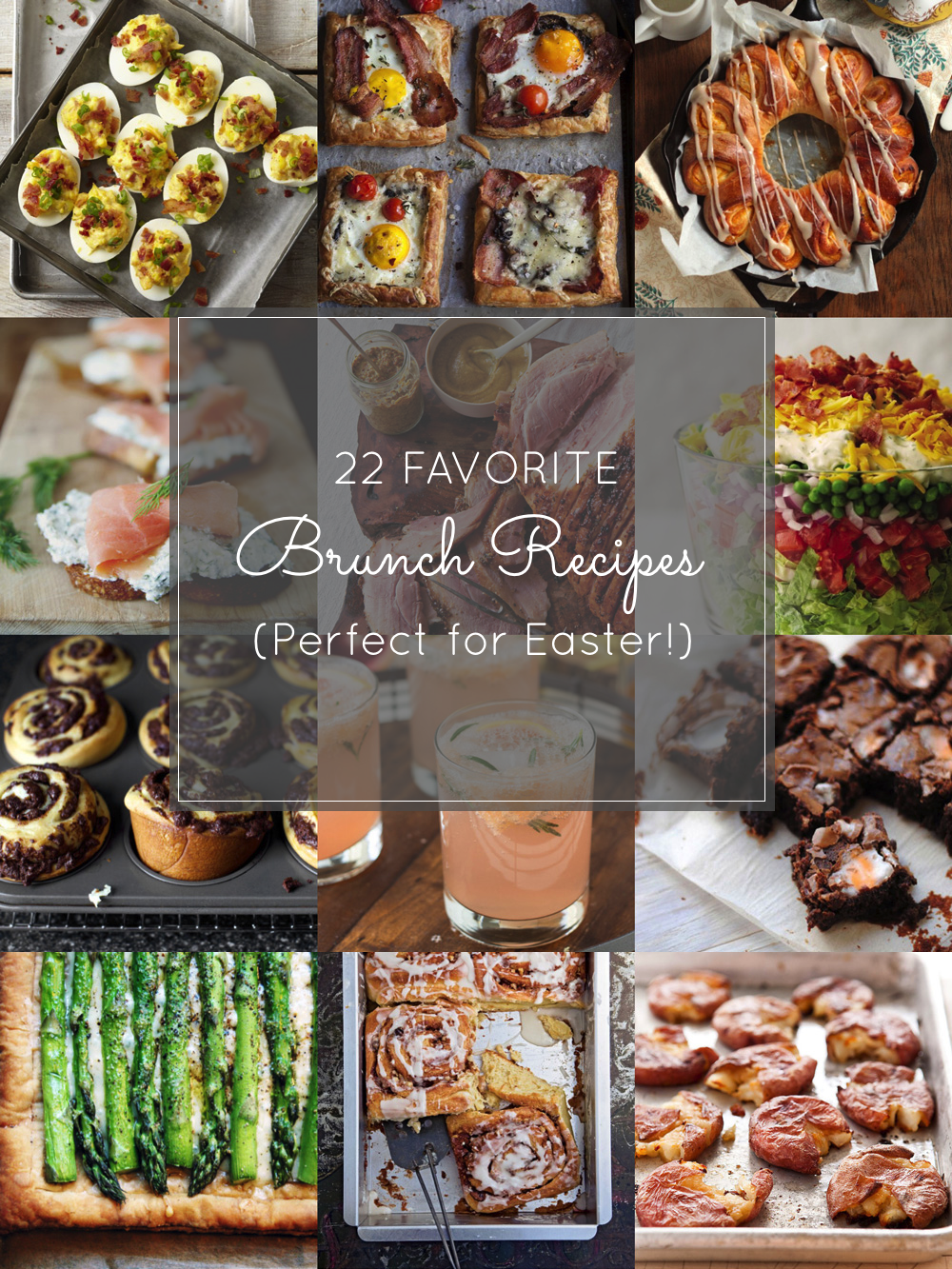 I love traditional items with recipes that pass down in a family from generation to generation (think candied ham, deviled eggs, popover rolls, etc.) but I also adore trying new things and introducing friends and family to awesome treats. I'm rounding up some of my favorite recipes (21 favorite brunch recipes, to be exact!) – including appetizers, main dishes, sweets, and drinks – so you can start adding to your Easter menu too. By the way, I'm a forever fan of a big beautiful brunch, but most of these recipes could easily work for any meal.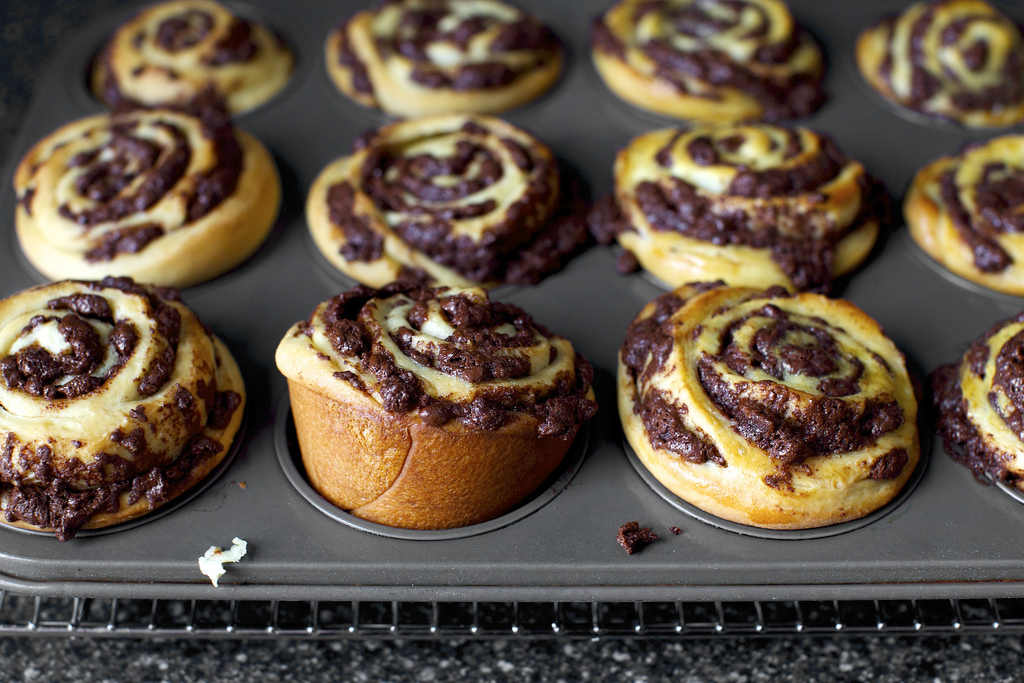 Chocolate Swirl Buns via Smitten Kitchen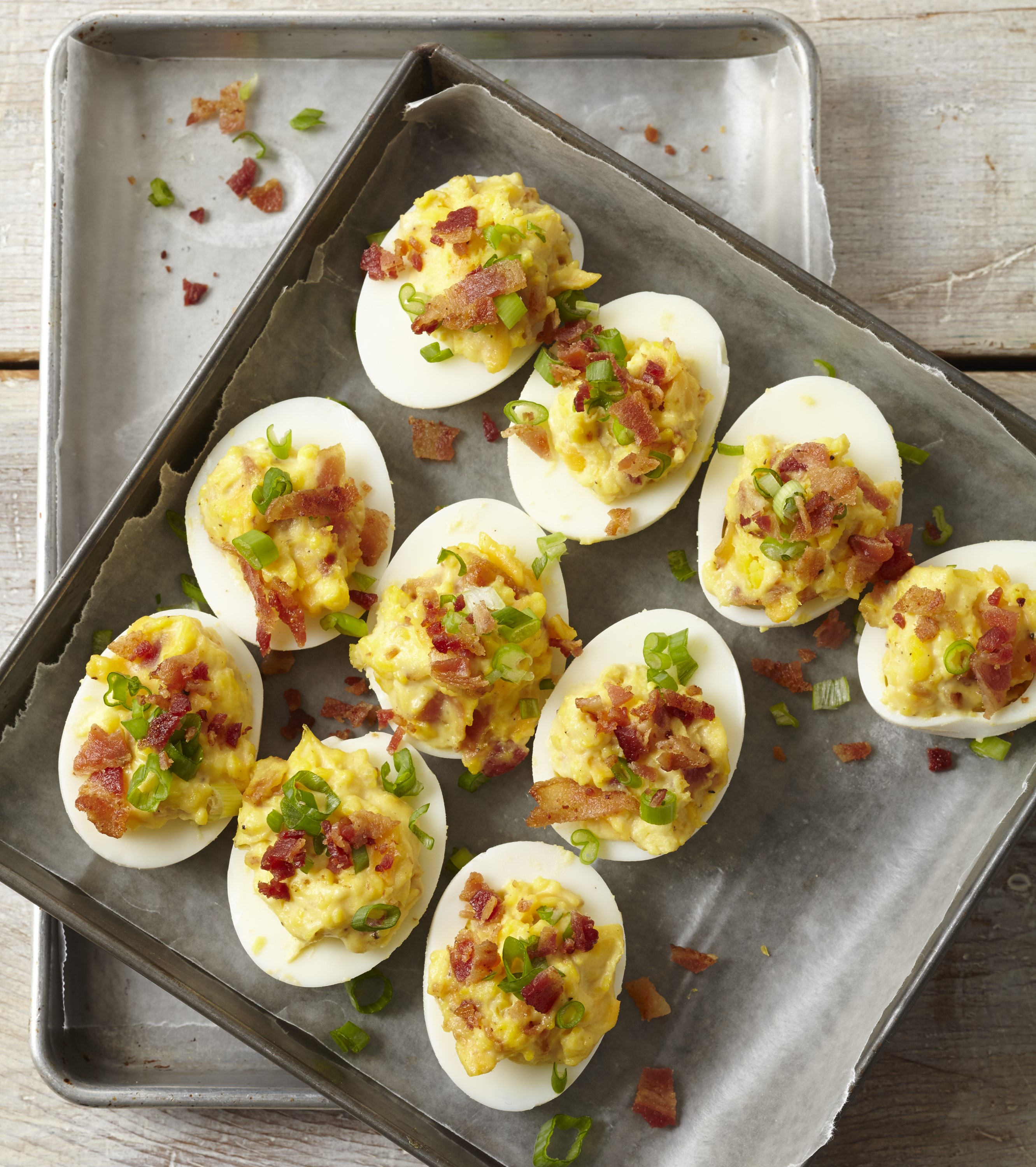 Bacon Topped Deviled Eggs via All Recipes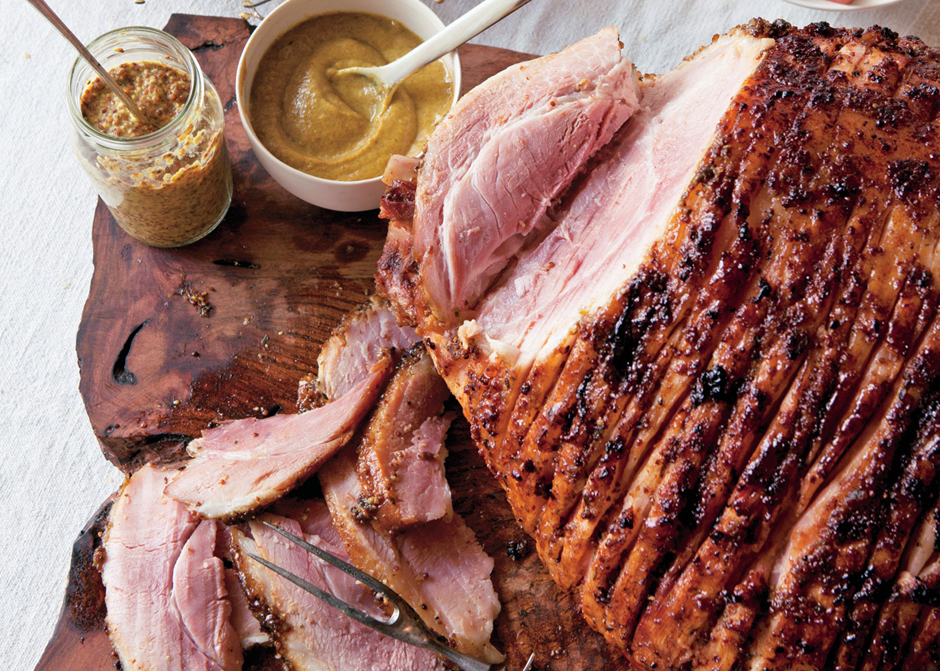 Holiday Ham with Riesling and Mustard via Bon Appétit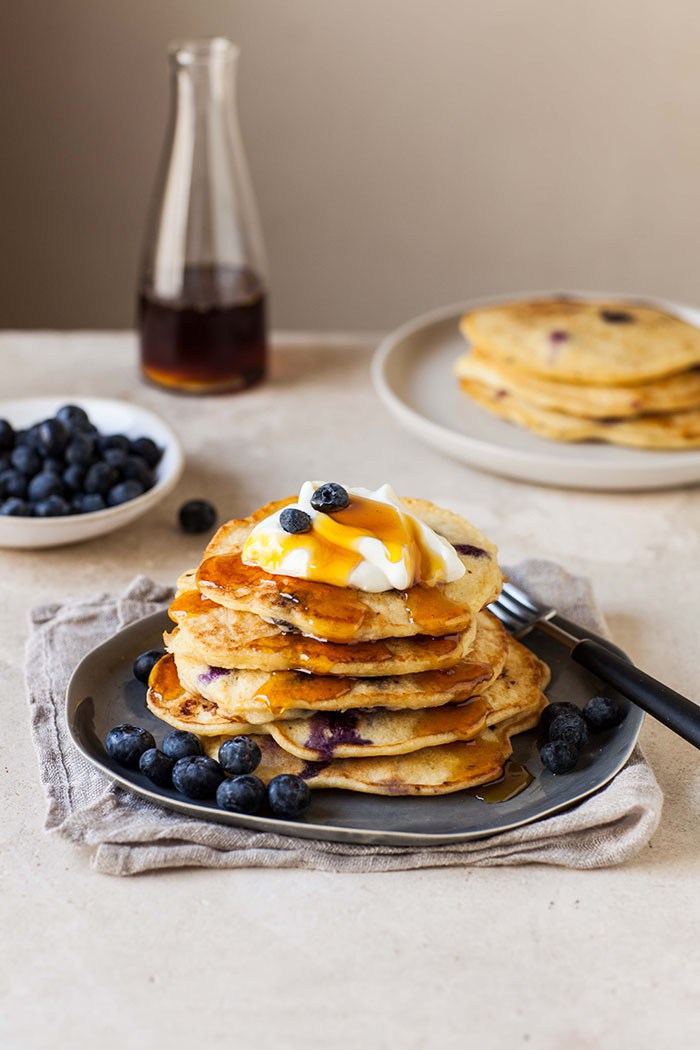 Blueberry Pancakes with Ricotta and Orange via Drizzle & Dip
By the way, did you know that if you add ricotta to your pancake batter you'll get a much richer, fluffier and not as sweet result? So yummy and perfect for brunch because you can make the batter ahead of time and refrigerate until you're ready to make your pancakes.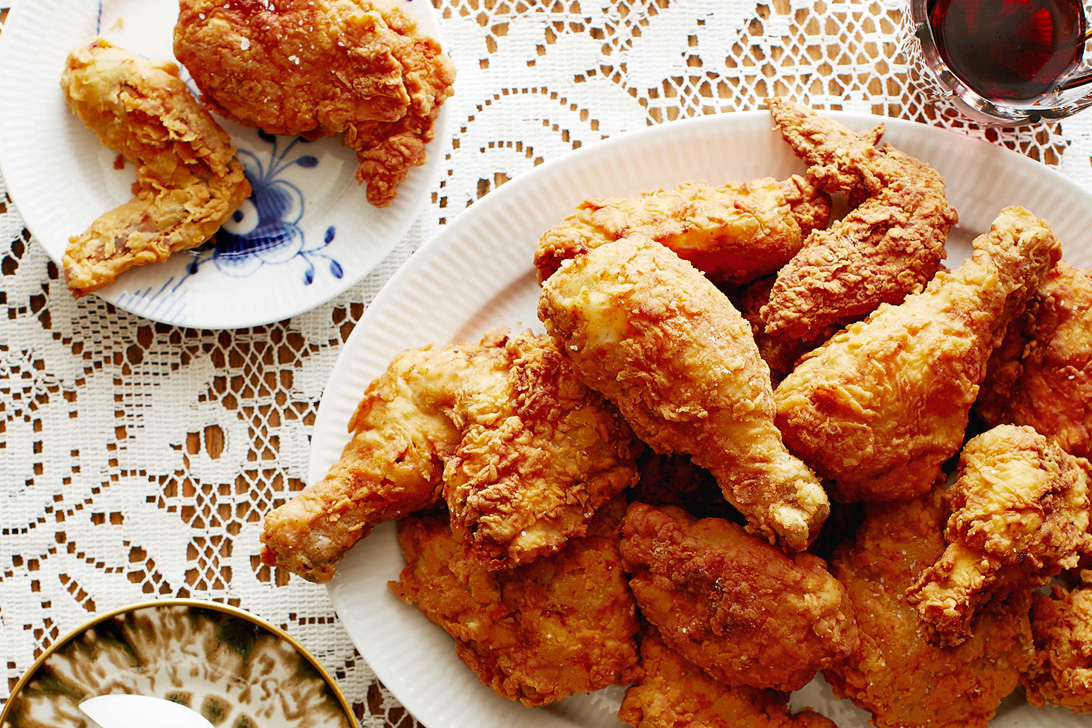 Simple Fried Chicken via PopSugar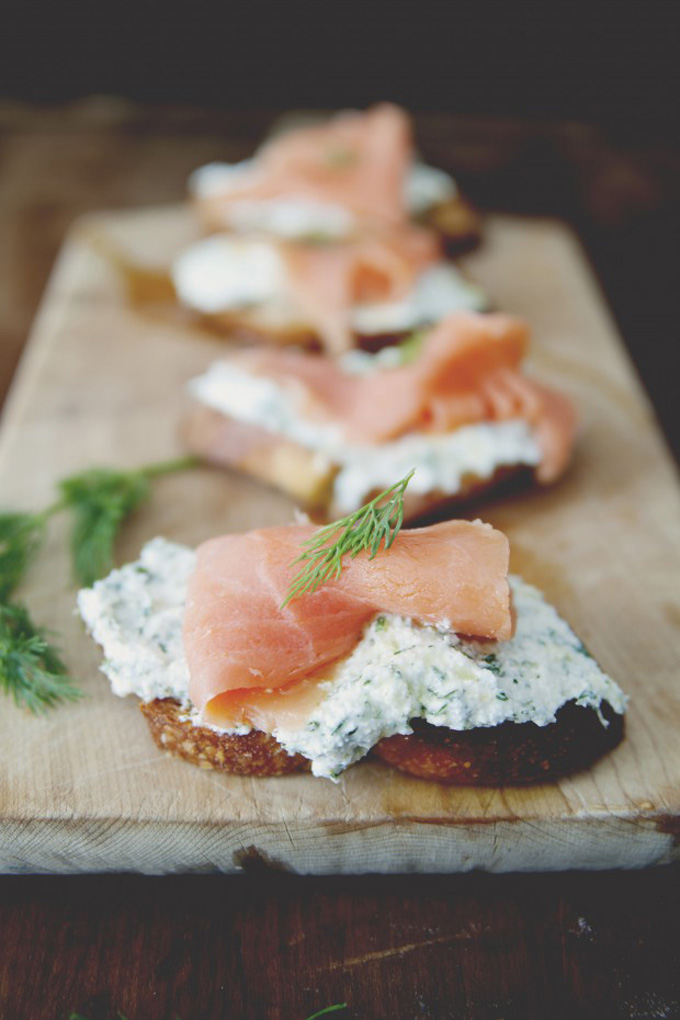 Lemon Herb Ricotta Salmon Crostini via The Kitchy Kitchen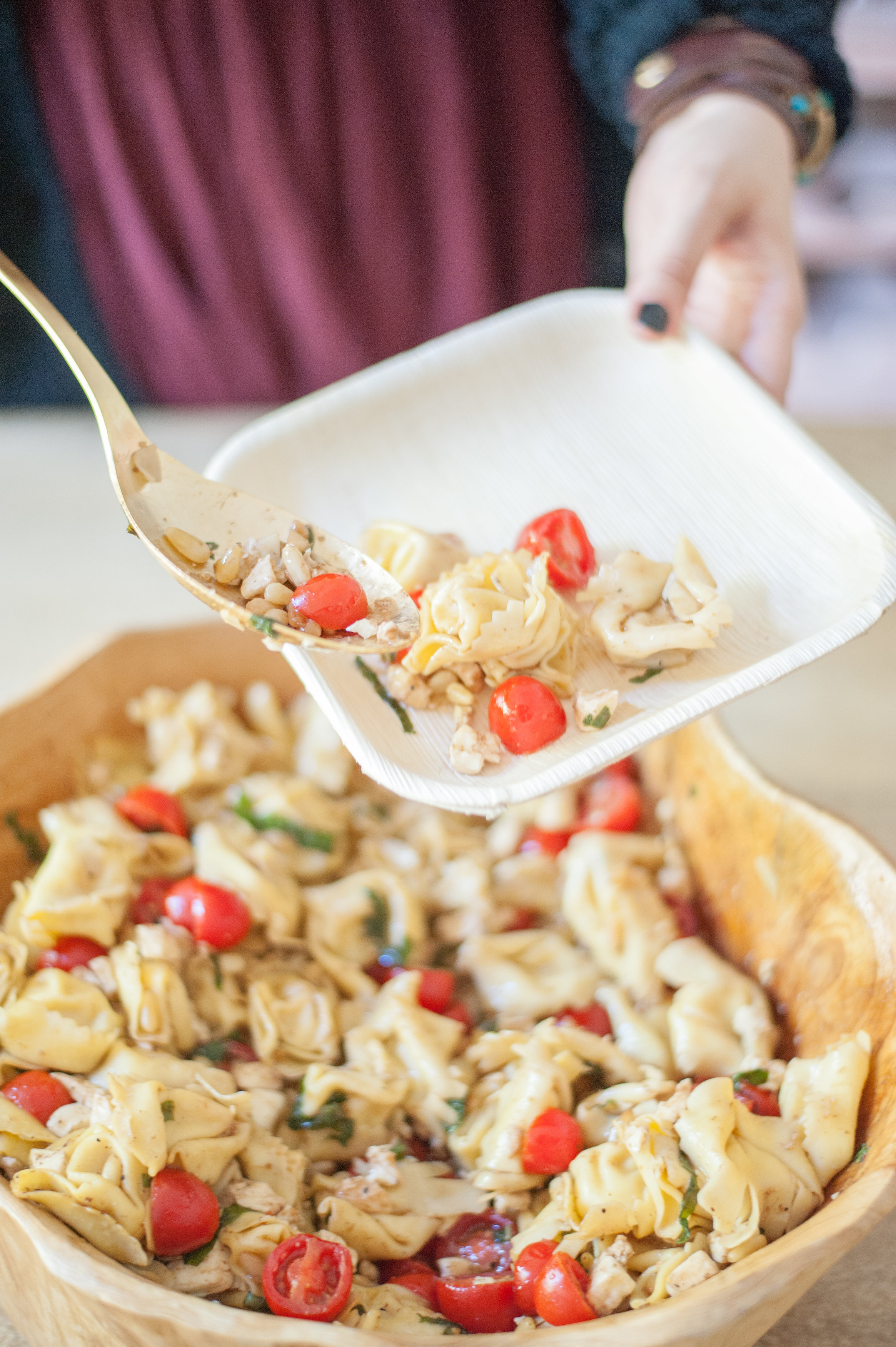 Caprese Tortellini Salad with Toasted Pinenuts, Fresh Mozzarella, Basil & Tomatoes via Glitter, Inc.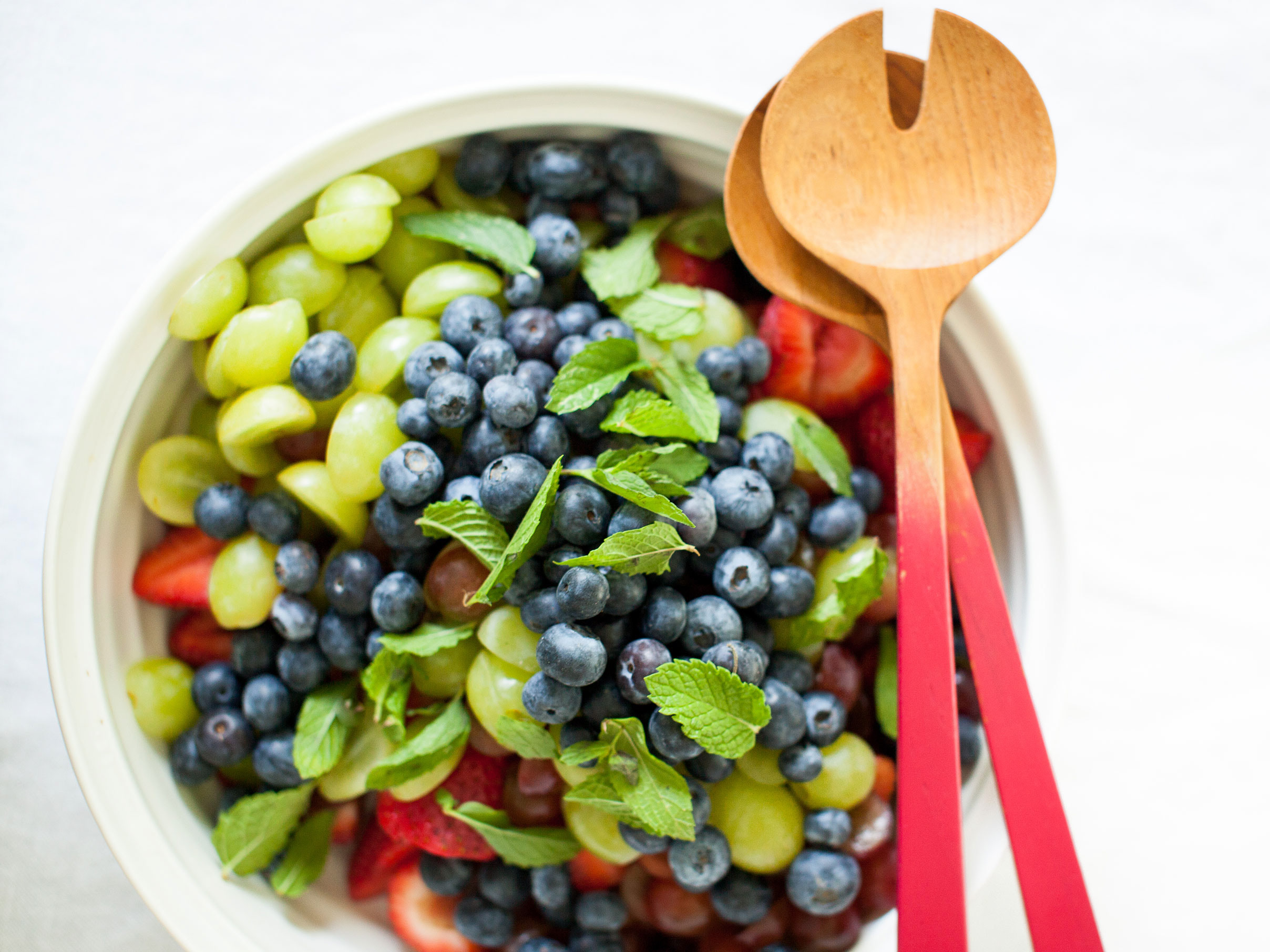 Fruit Salad with Orange-Vanilla Syrup Recipe via Food Network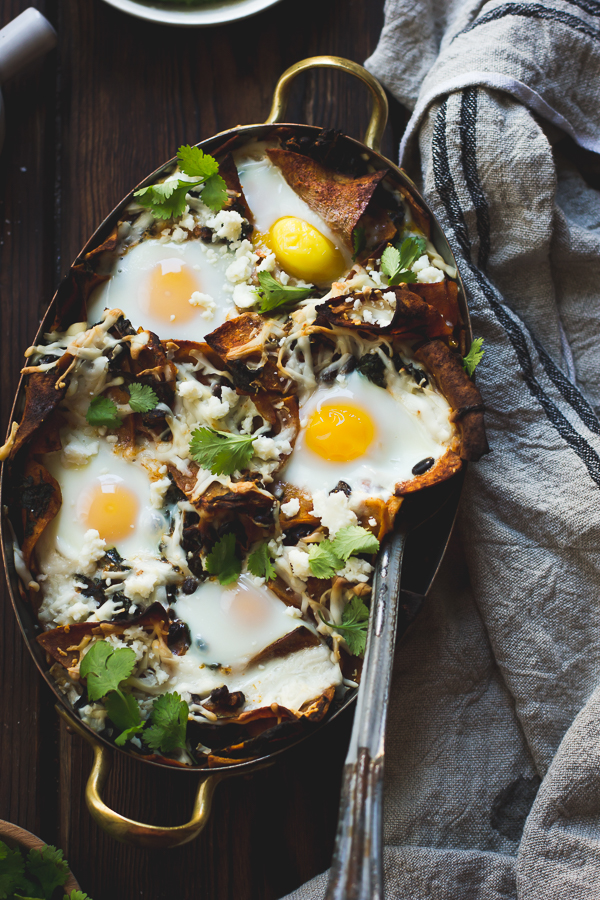 Baked Chilaquiles with Black Beans and Kale via The Bojon Gourmet (image by Alanna Taylor Tobin)
Never heard of chilaquiles? They're tortilla chips sauteed in red chile sauce; per The Bojon Gourmet: a cross between nachos and enchiladas, but brunchier.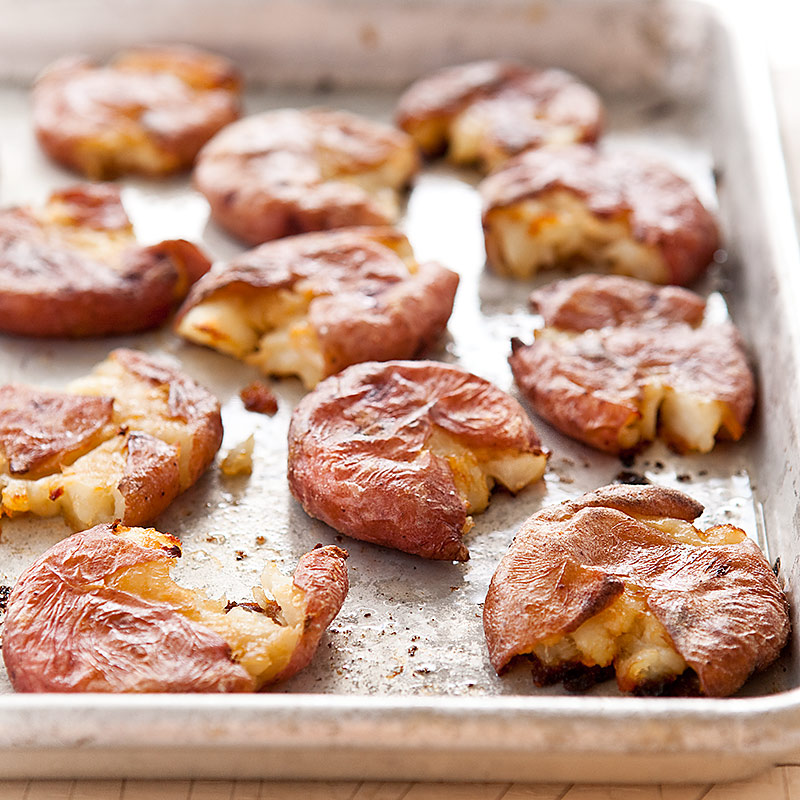 Roasted Smashed Salt-and-Vinegar Potatoes via Cook's Country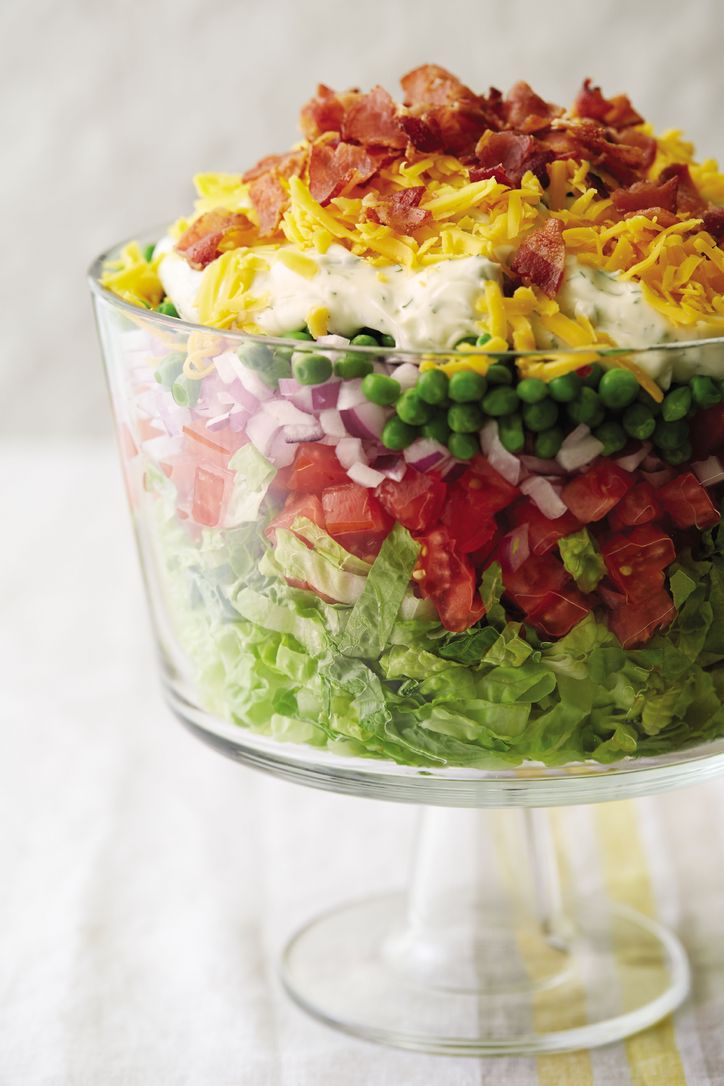 Classic Layered Salad via Glamour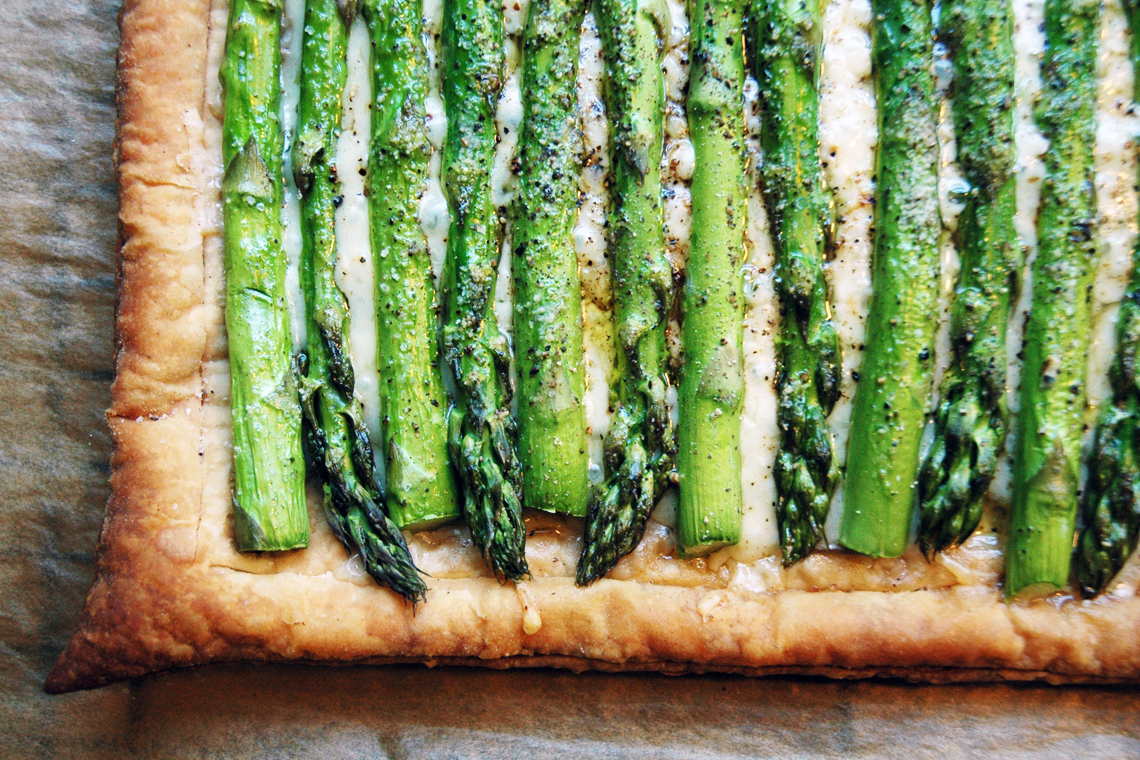 Asparagus Gruyere Tart via Bite This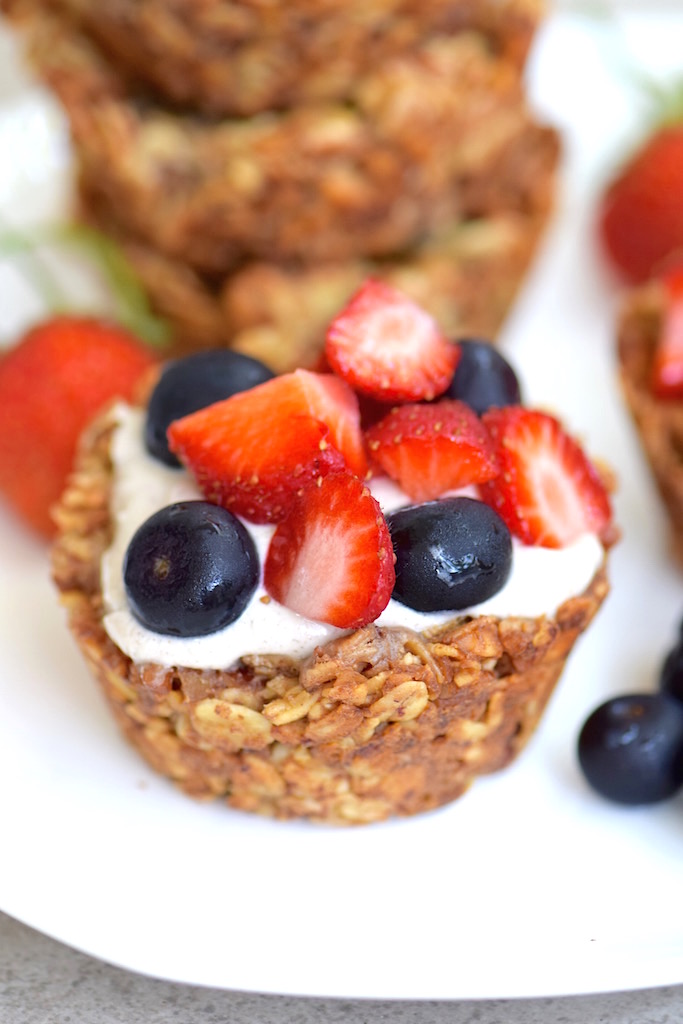 Gluten-Free Granola Cups with Yogurt (sub banana cream to keep this vegan) via The Tasting Page
I love that these can easily be made ahead of time!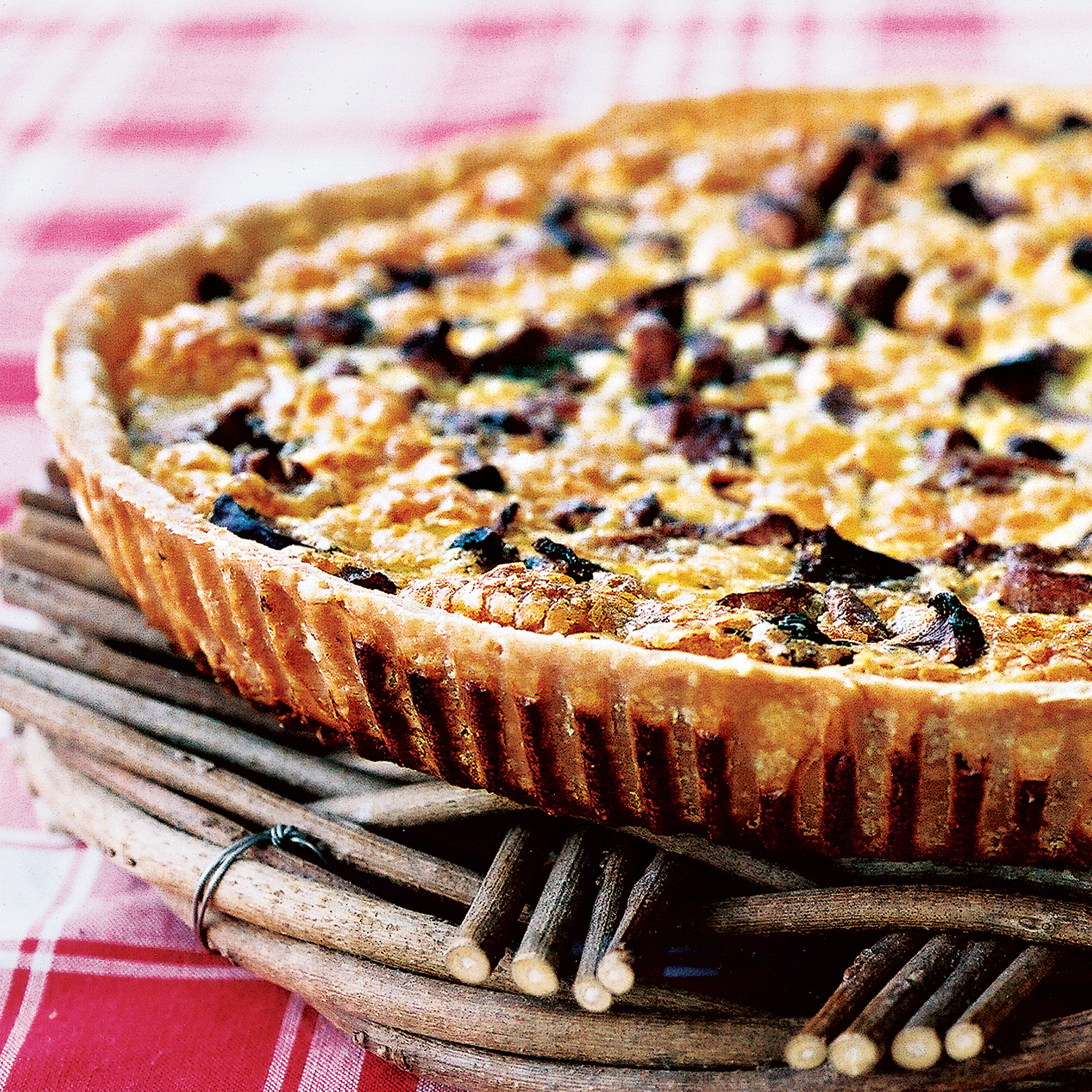 Mushroom, Ham and Cheese Quiche via Food & Wine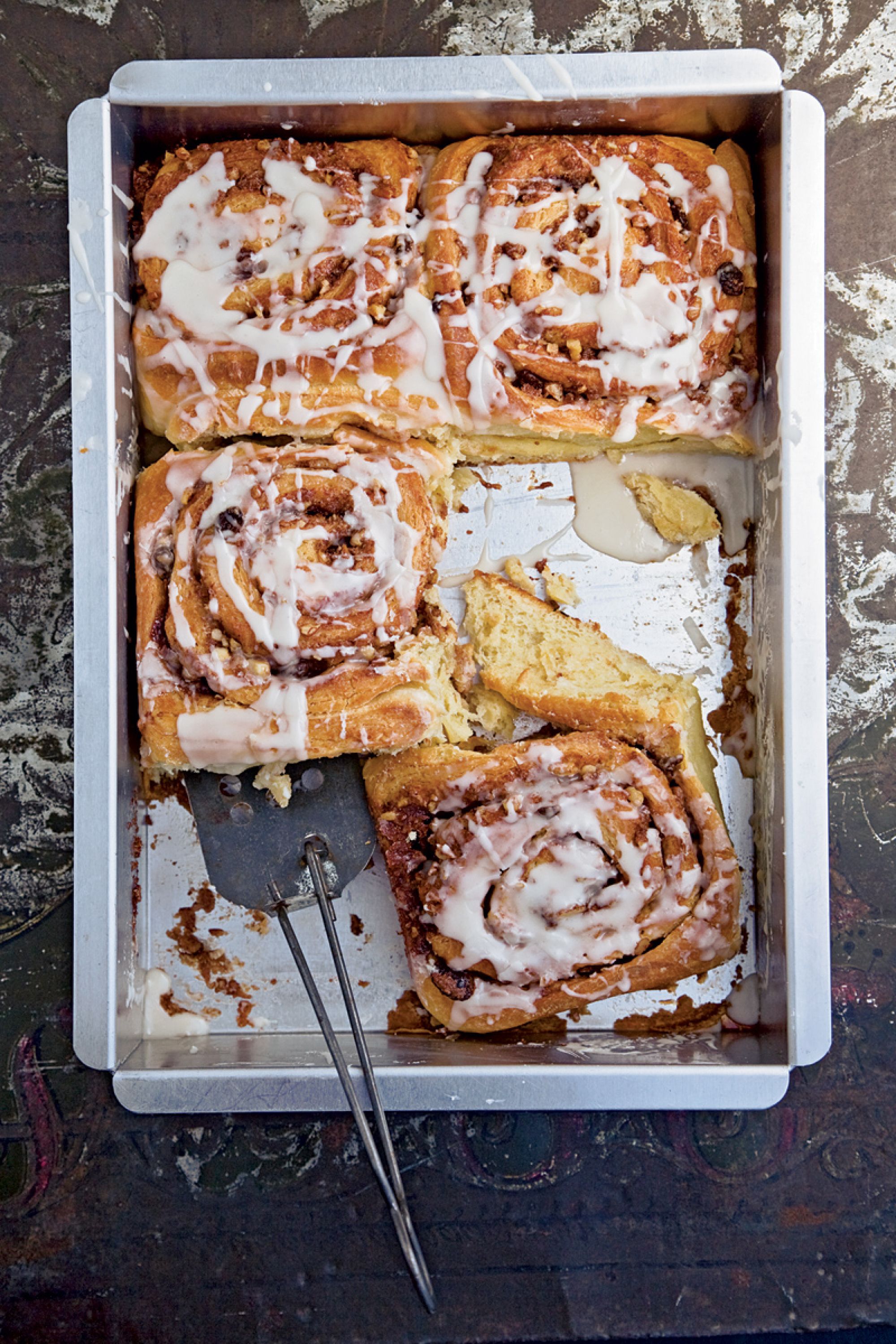 Cream Cheese Cinnamon Rolls via Saveur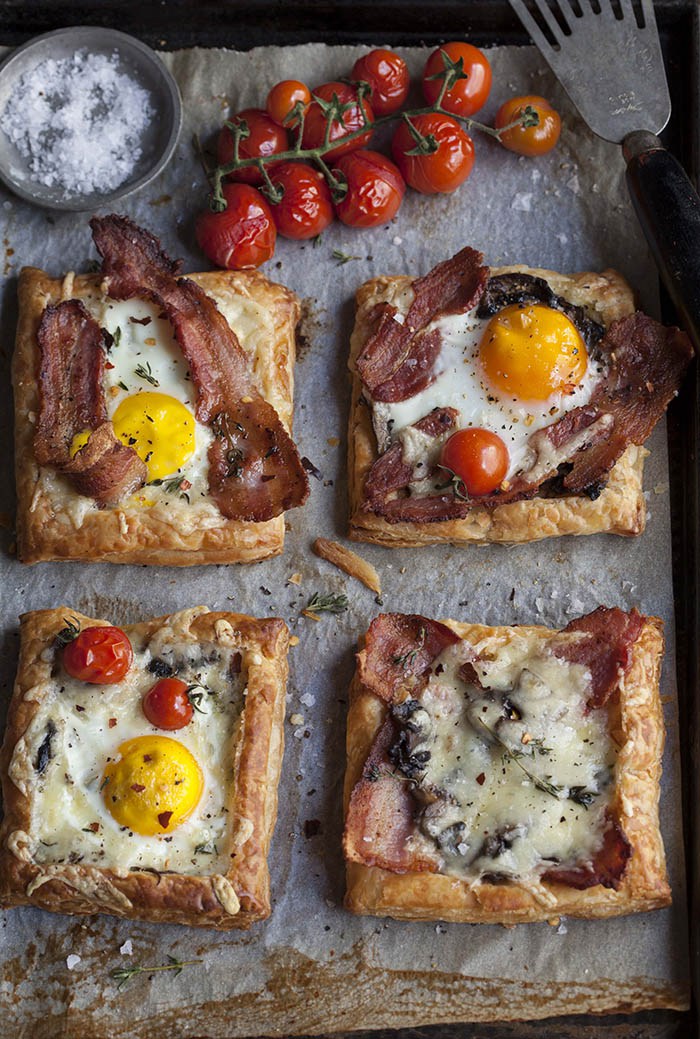 Bacon and egg breakfast pies via Drizzle & Dip
These breakfast pies are made all the more simple using store-bought puff pastry. Remember this roundup of my 22 favorite ways to use puff pastry? Solid entertaining gold.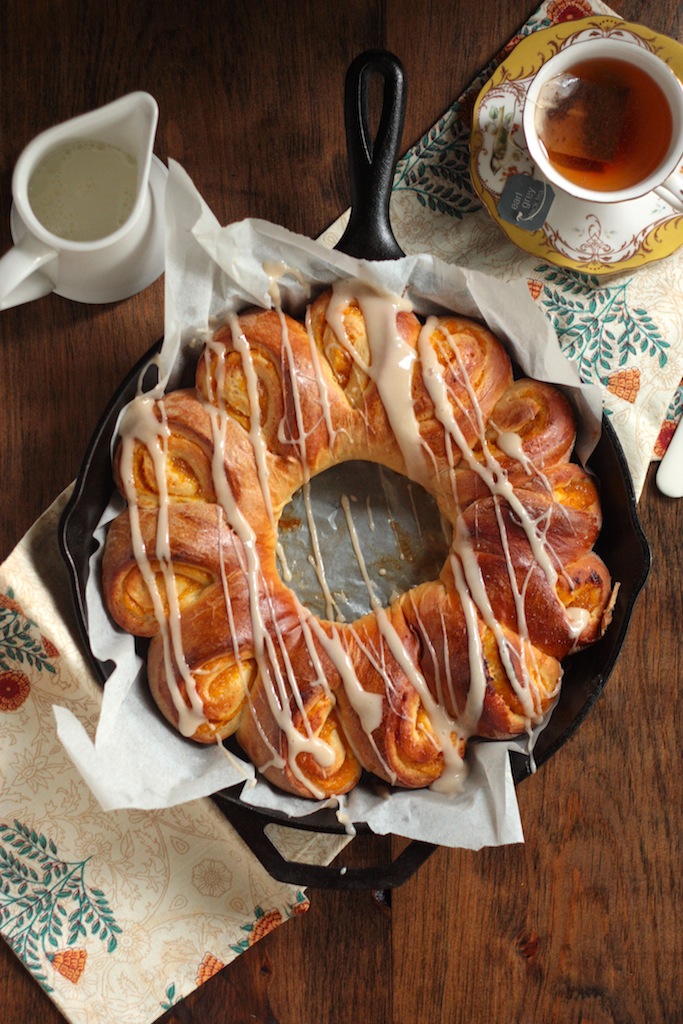 Gooey Apricot Orange Twisted Coffee Cake via Country Cleaver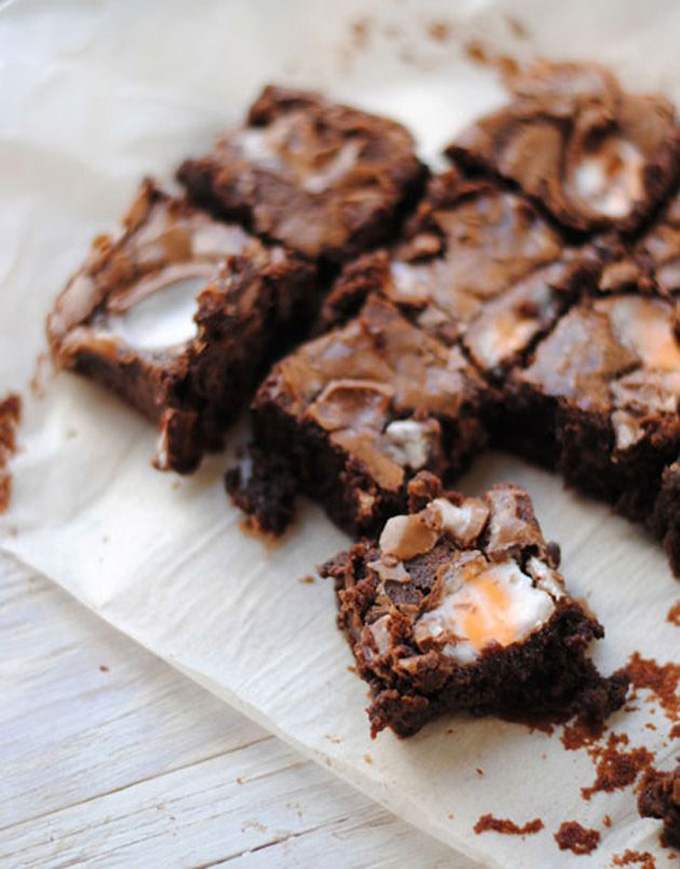 Cadbury Creme Egg Brownies via Leanna Bakes
Because if you're going to go for it, you might as well really go for it.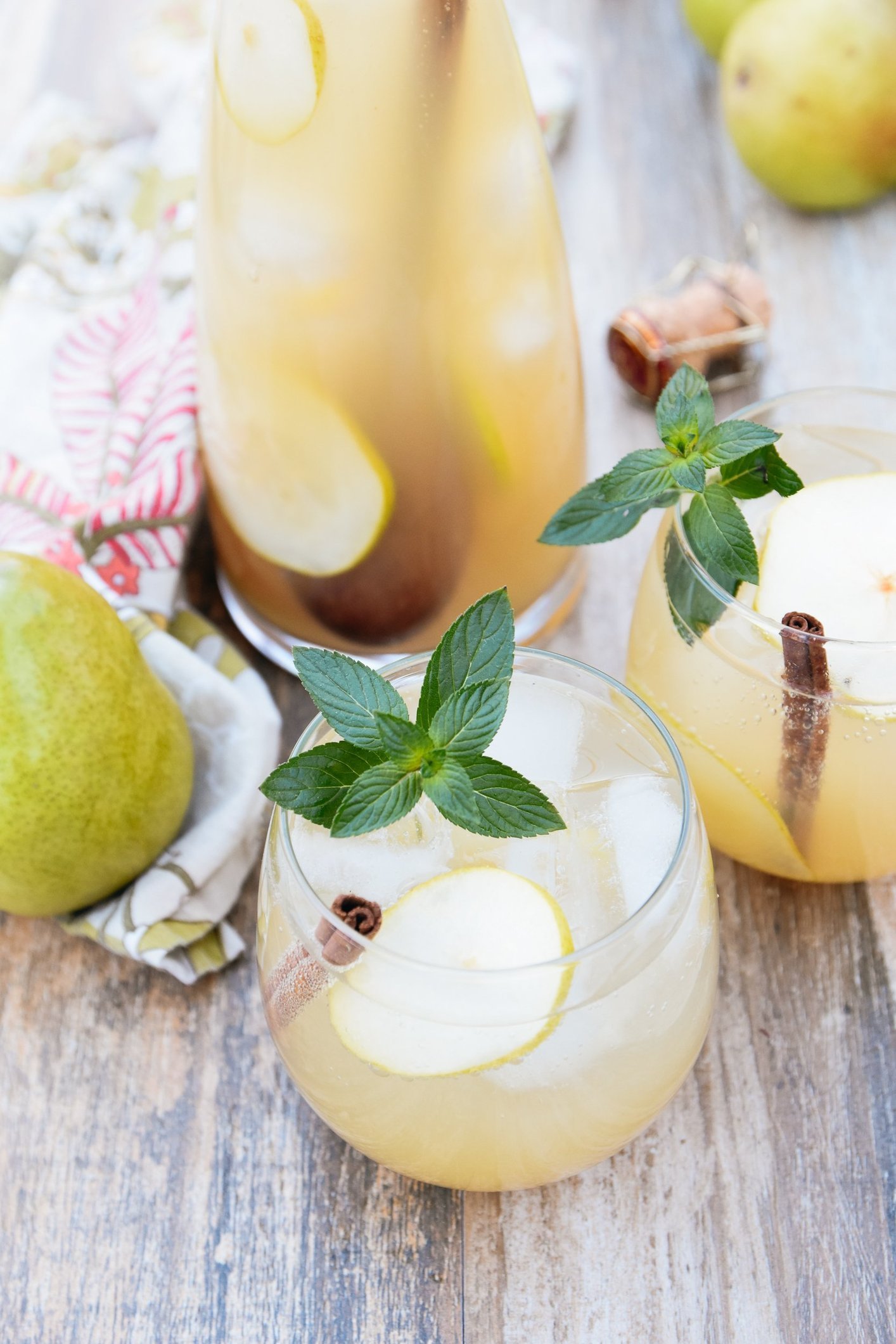 Spiced Pear & Ginger Cocktail via The Kitchn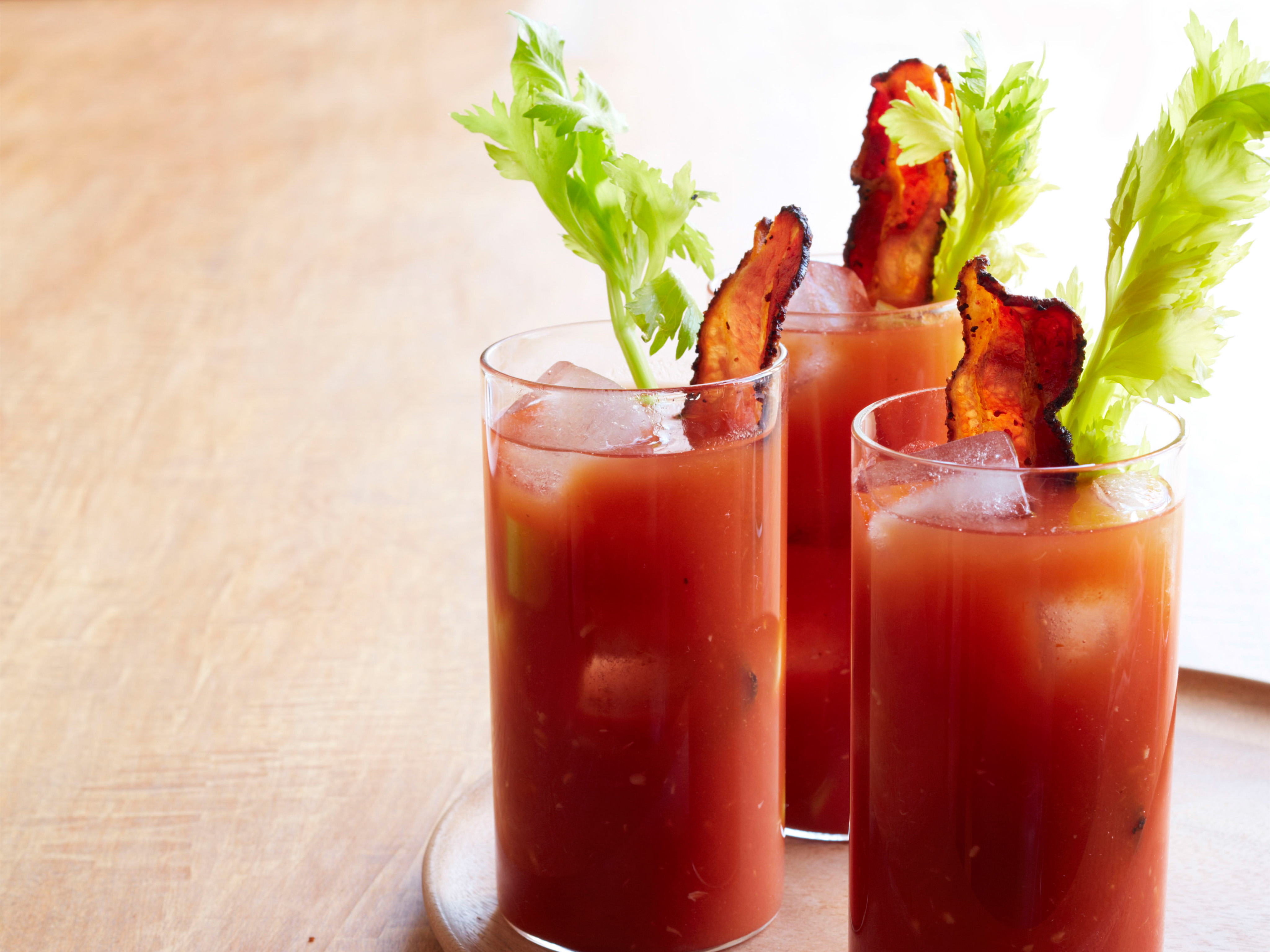 Smoky Bloody Mary via The Food Network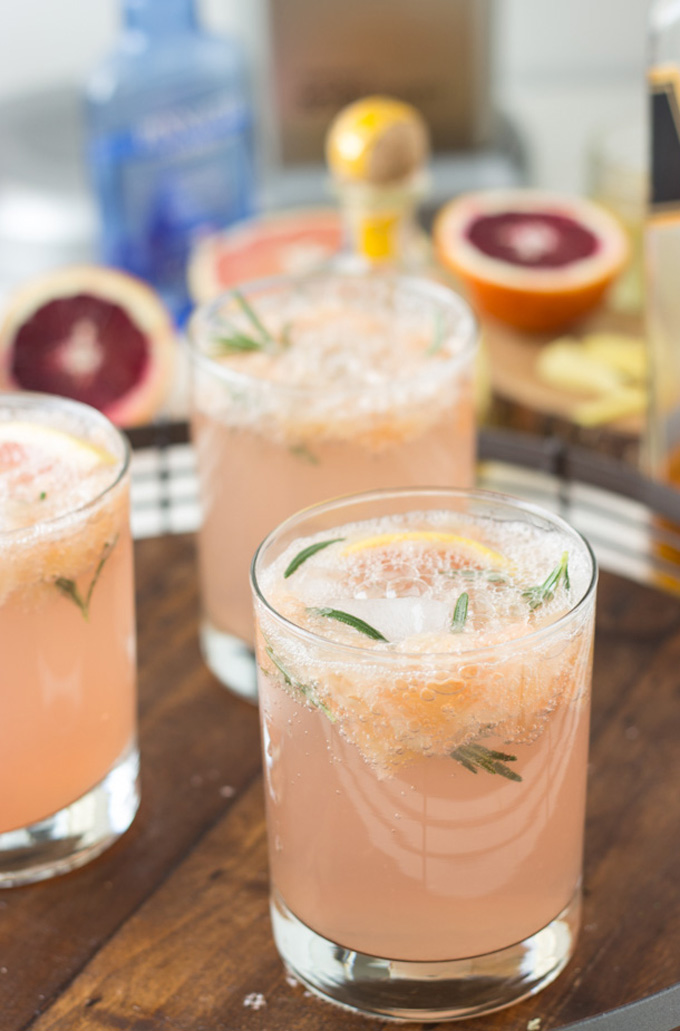 Sparkling Grapefruit Cocktails via Blahnik Baker
Any favorites? What do you usually make for Easter brunch?