This Easter party post has been sponsored by Wholesome. All thoughts and opinions are my own. This post contains affiliate links, which means that if you click on one of the product links, I'll receive a small commission. Thank you so much for clicking through and helping to support this little blog business of mine! Read more about our site, privacy, and disclosure policies here.
Looking for the sweetest Easter party for your little ones this Spring? Have I got a celebration for you! This "Some Bunny Loves You" kids picnic Easter party has it all!
I totally LOVE Easter. Pastels, sweets, bunnies, and Spring in the air; what's not to love? Today, we're sharing an Easter party using Wholesome and Surf Sweet's line of organic and allergy safe candies. If you've been following along, or are a fan of our recipes, you'll know that Scarlett, our three-year-old daughter, has a pretty severe milk protein allergy. We've had to really adjust our lives, and the way we eat, cook, and celebrate, to make sure she's always kept healthy and safe. And truthfully, she's made us all more mindful, better eaters and snackers because of it.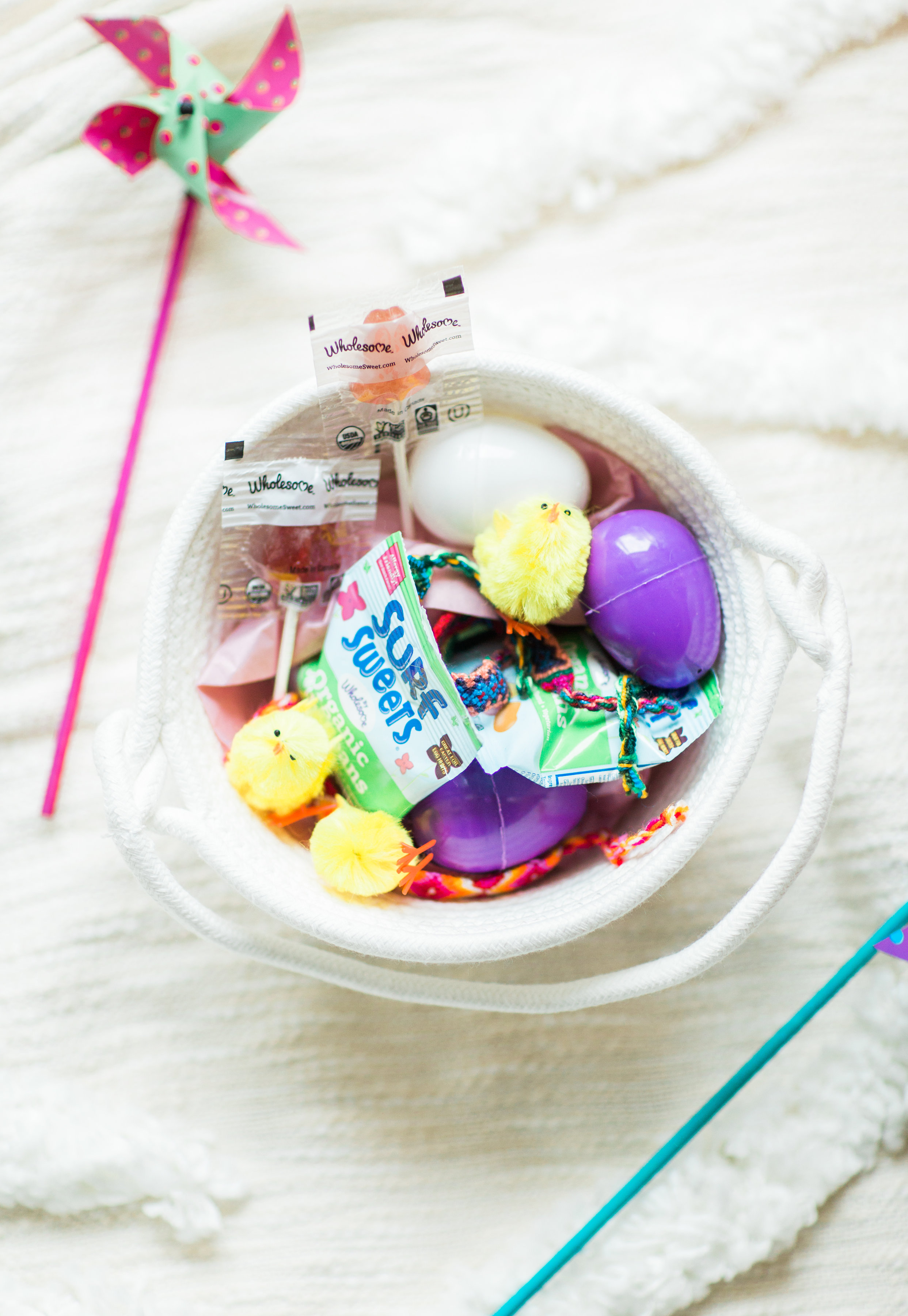 As you can imagine, having a toddler with an allergy makes holidays tough. Celebrations can get tricky when so much is full of milk. We love Wholesome and Surf Sweets because their candies allow us to celebrate life's sweet moments without having to worry. (Read more about that here!) At this year's Some Bunny Loves You Easter party, Scarlett can fill her basket with better-for-you-candy that we can feel good about because Wholesome and Surf Sweet candies have no synthetic colors like red dye #40, they're naturally flavored, corn syrup free, and they're allergy-friendly (a.k.a., free of the top 10 allergens).
Music to my ears.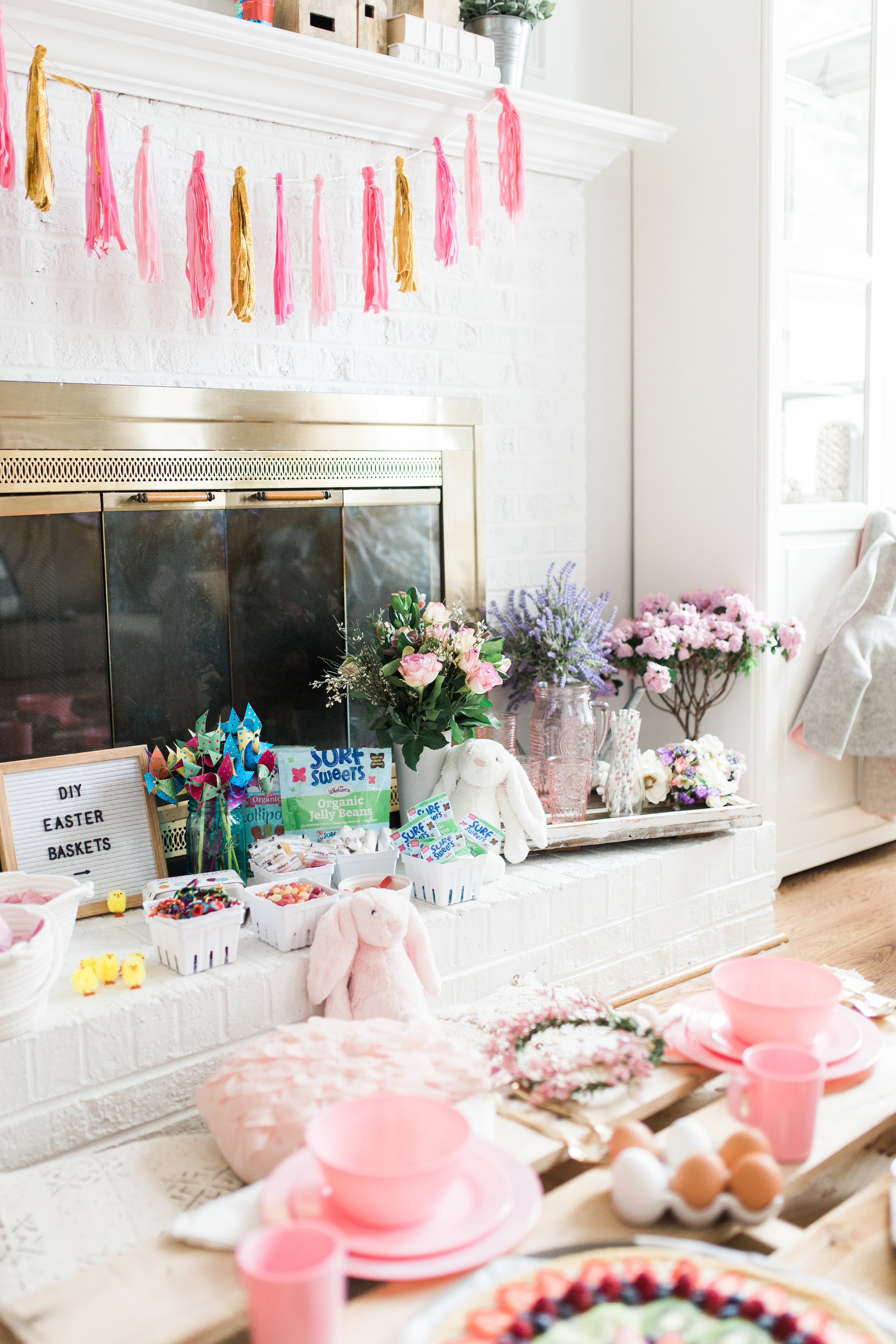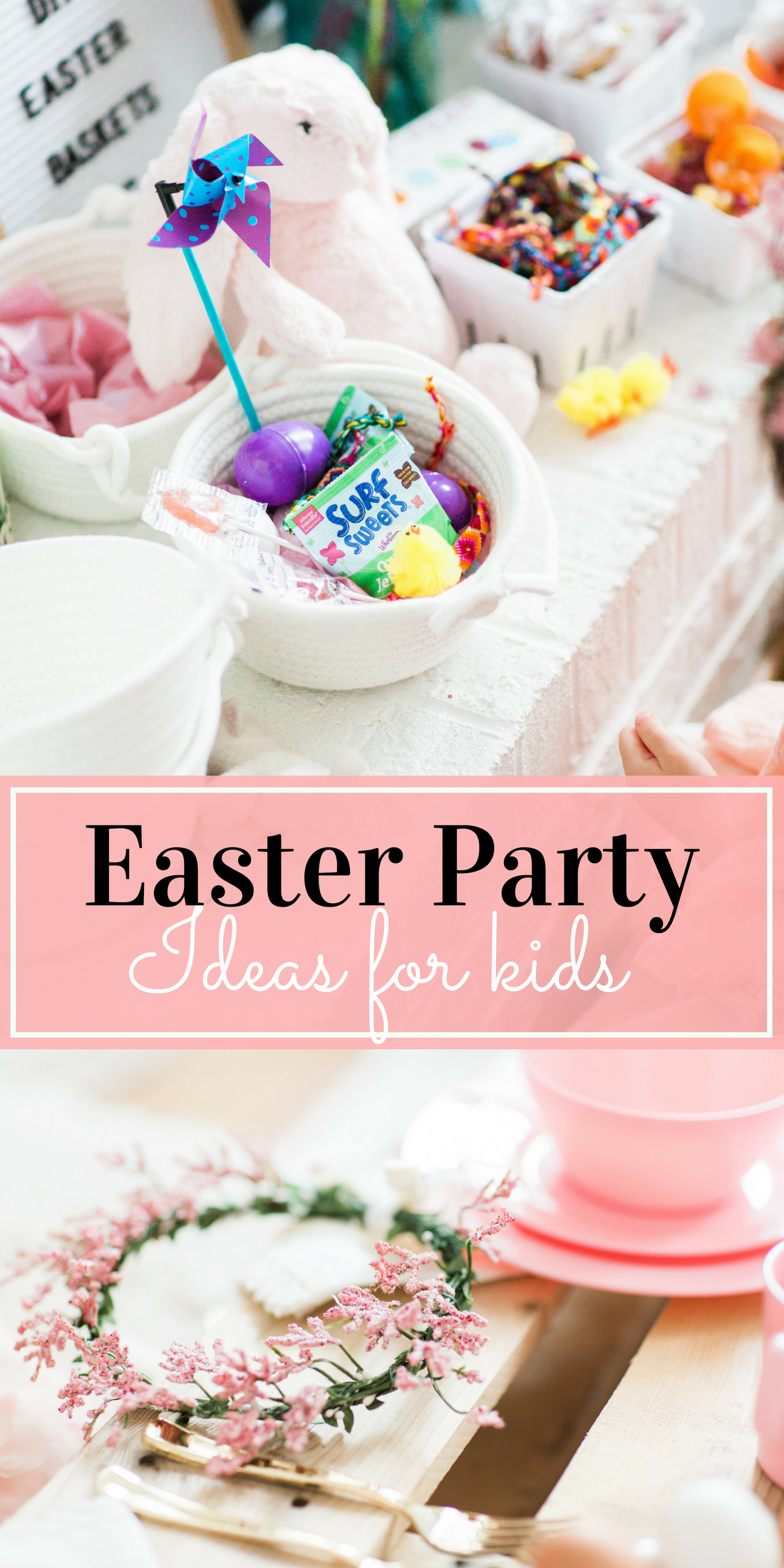 As for our "Some Bunny Loves You" themed Easter party, we turned our living room into the sweetest little kids' picnic space.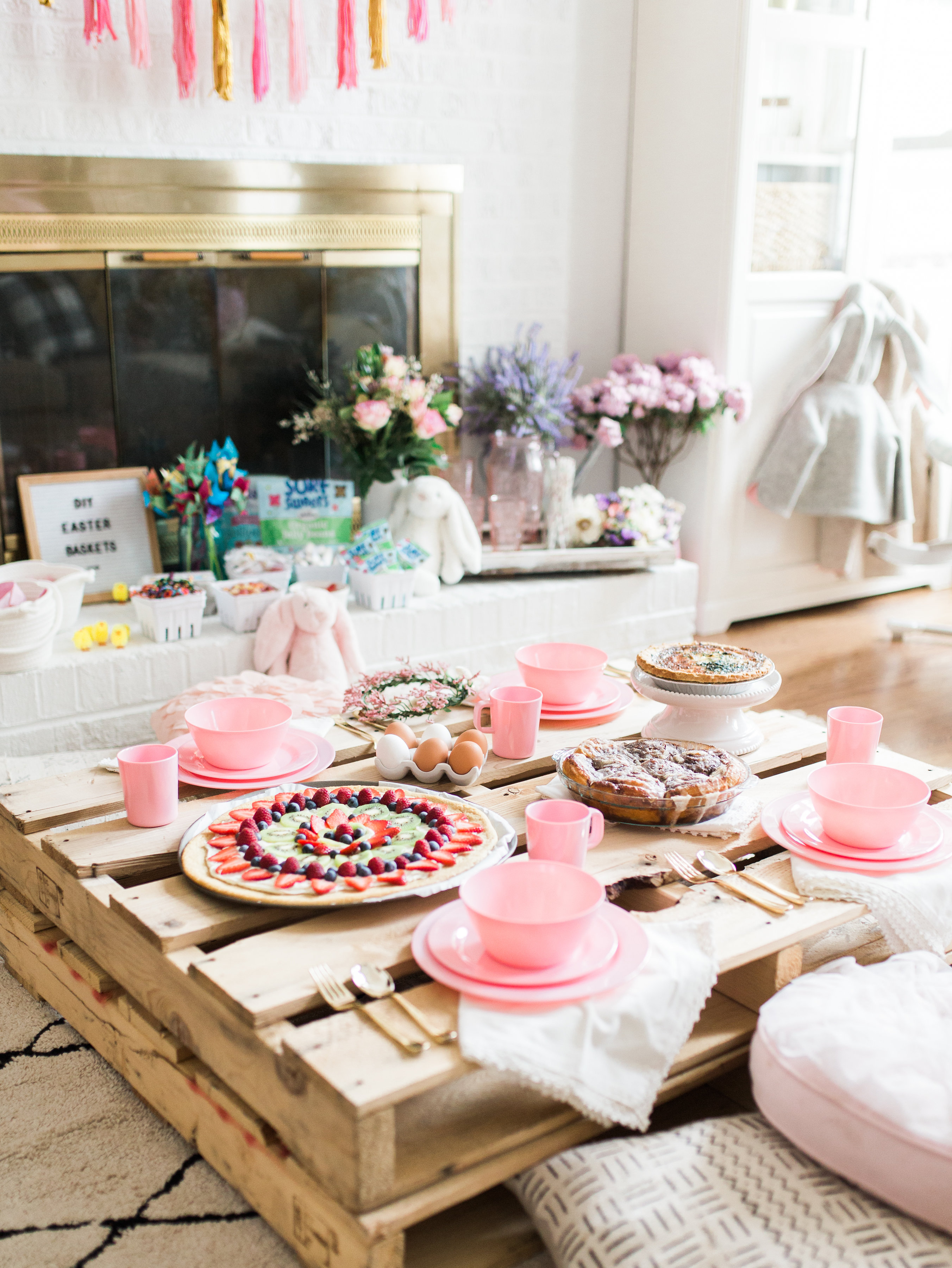 Using leftover wood palettes (most stores will give them to you if you ask!), we stacked one on top of the other to create a low table; and then we put pillows and cushions around our "table" to create cozy seating for the kids.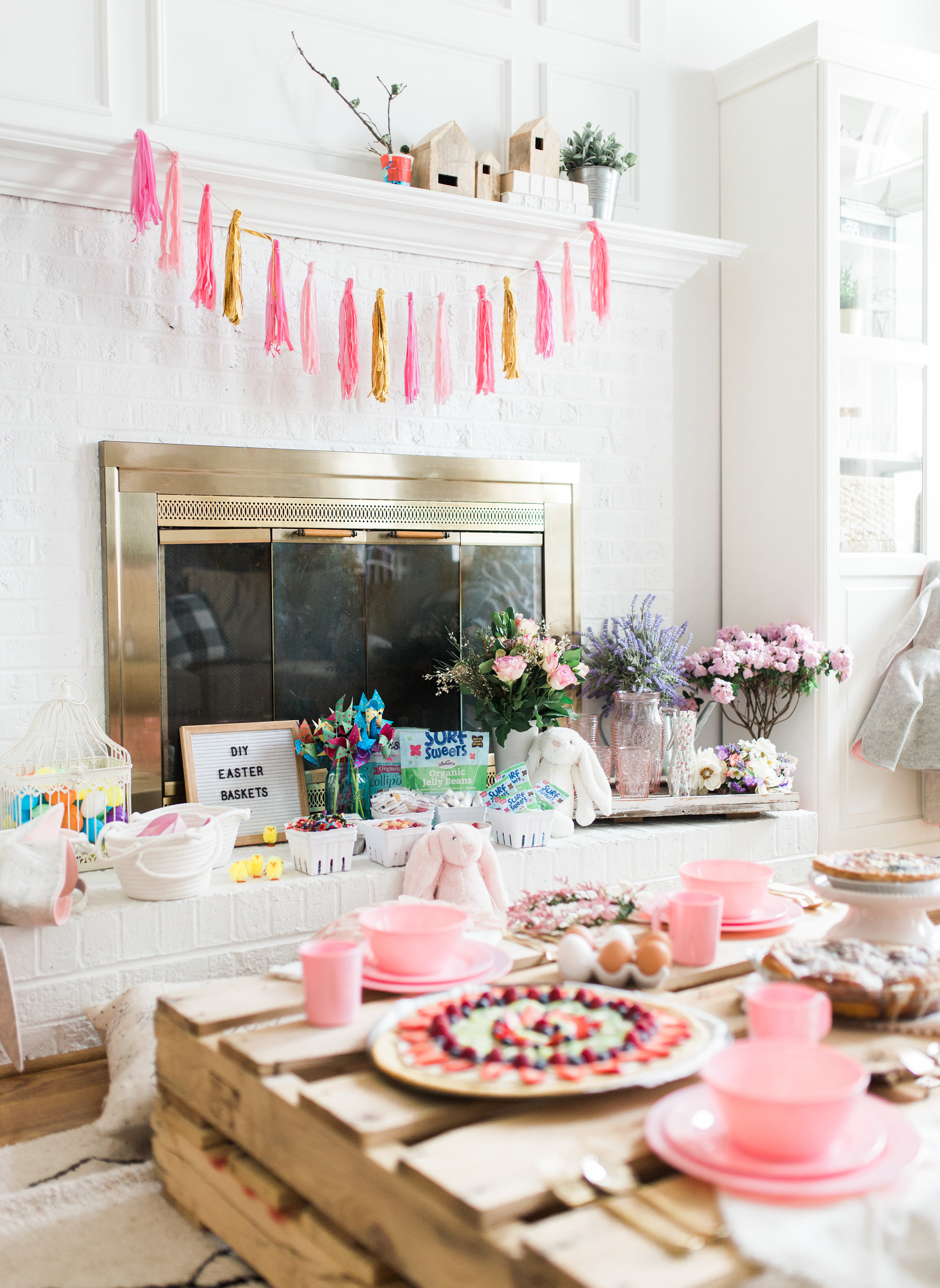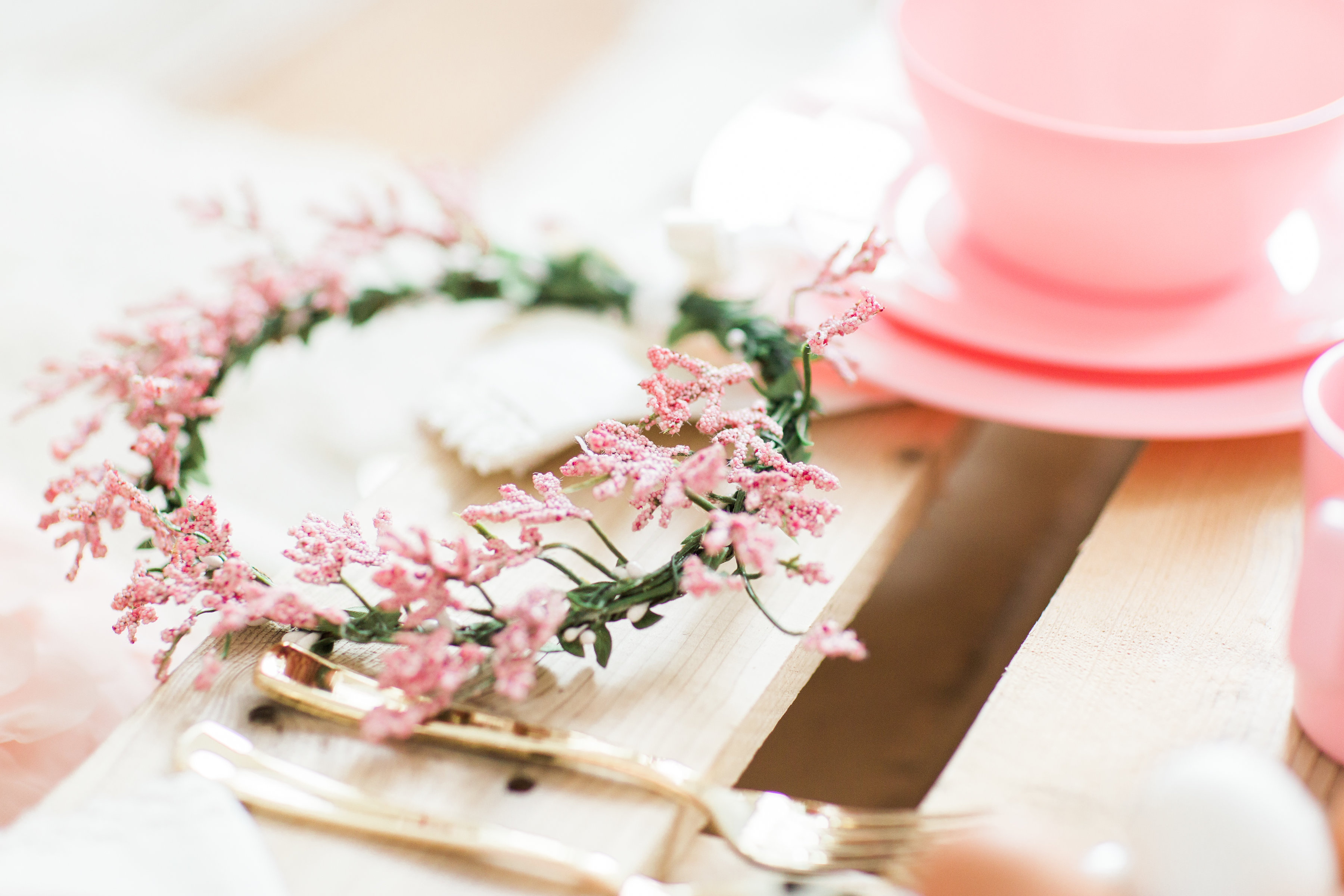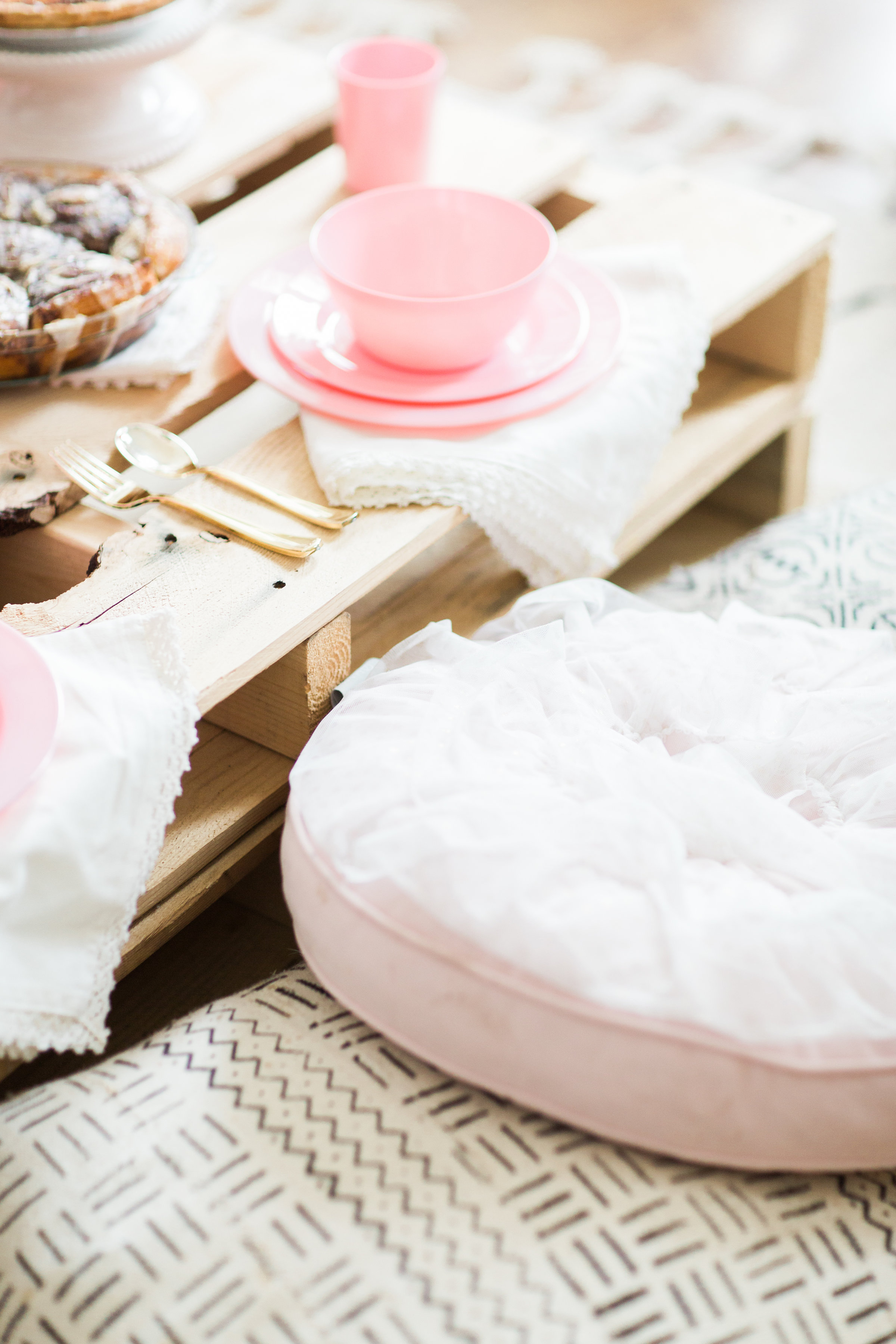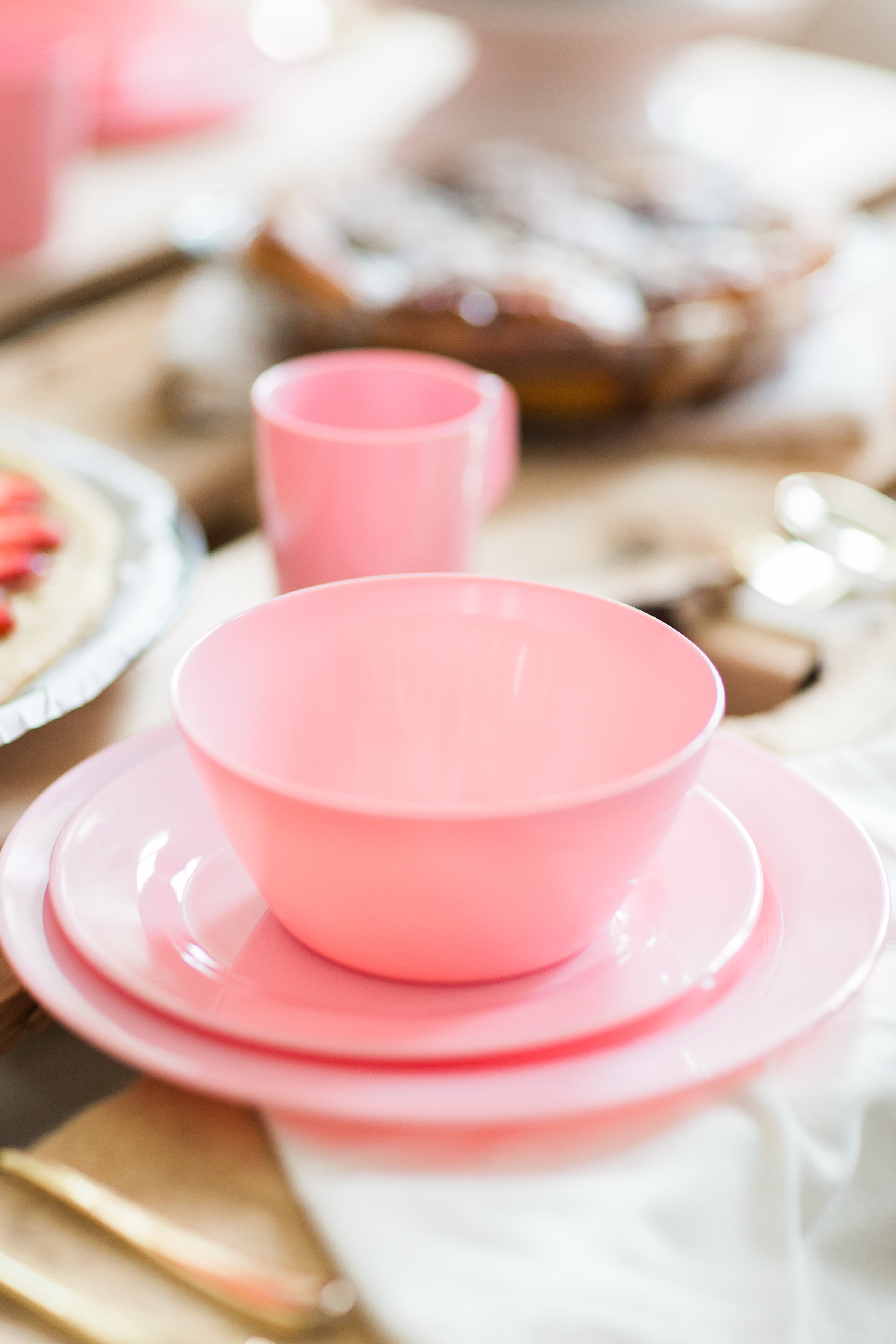 We set the table with the cutest pink melamine dishes that we actually love and use for the girls because it's so durable (and dishwasher safe!) Then it was crocheted napkins (found at HomeGoods), and plastic gold flatware, and voilà: table done.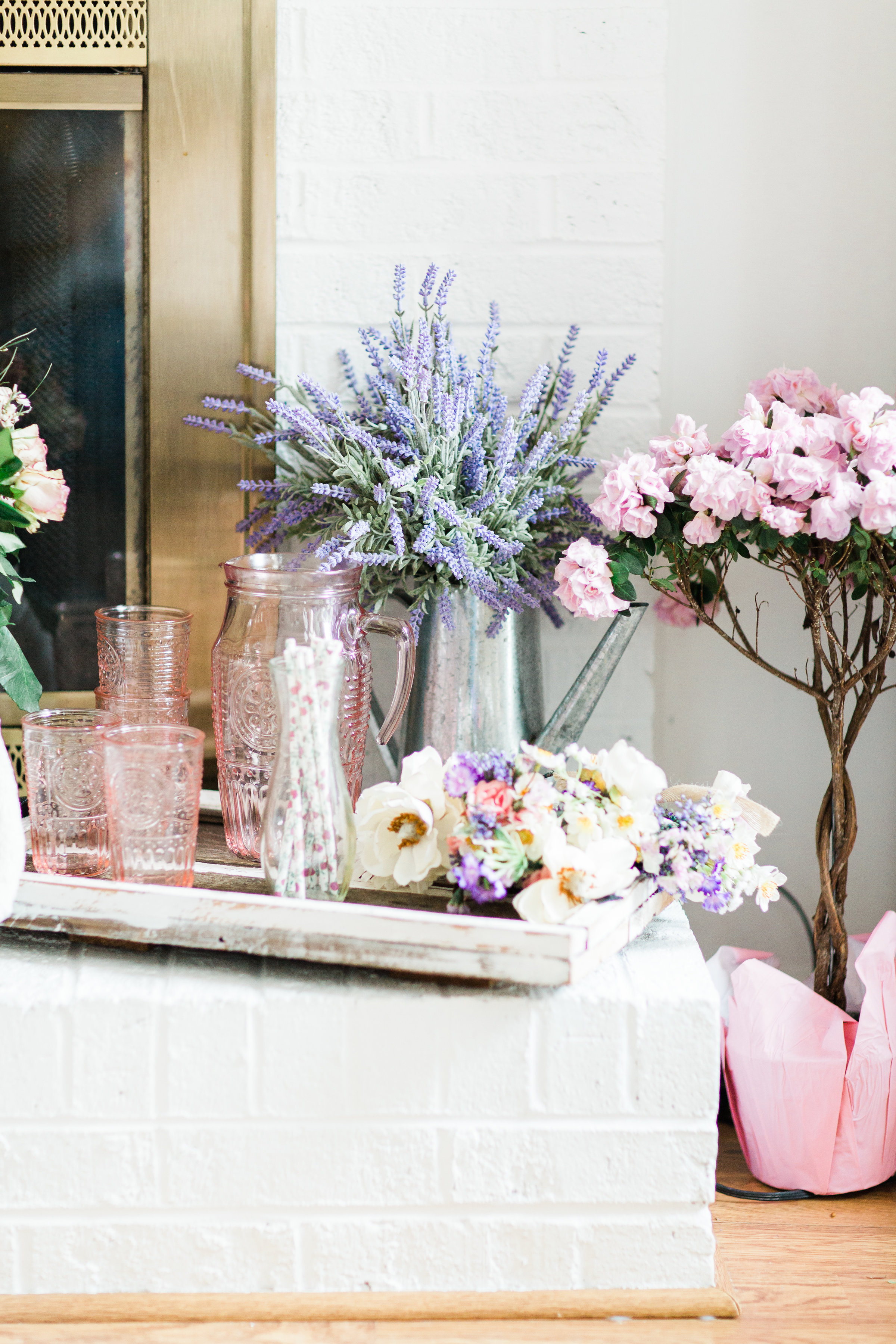 We created a little drink station off to one side as well.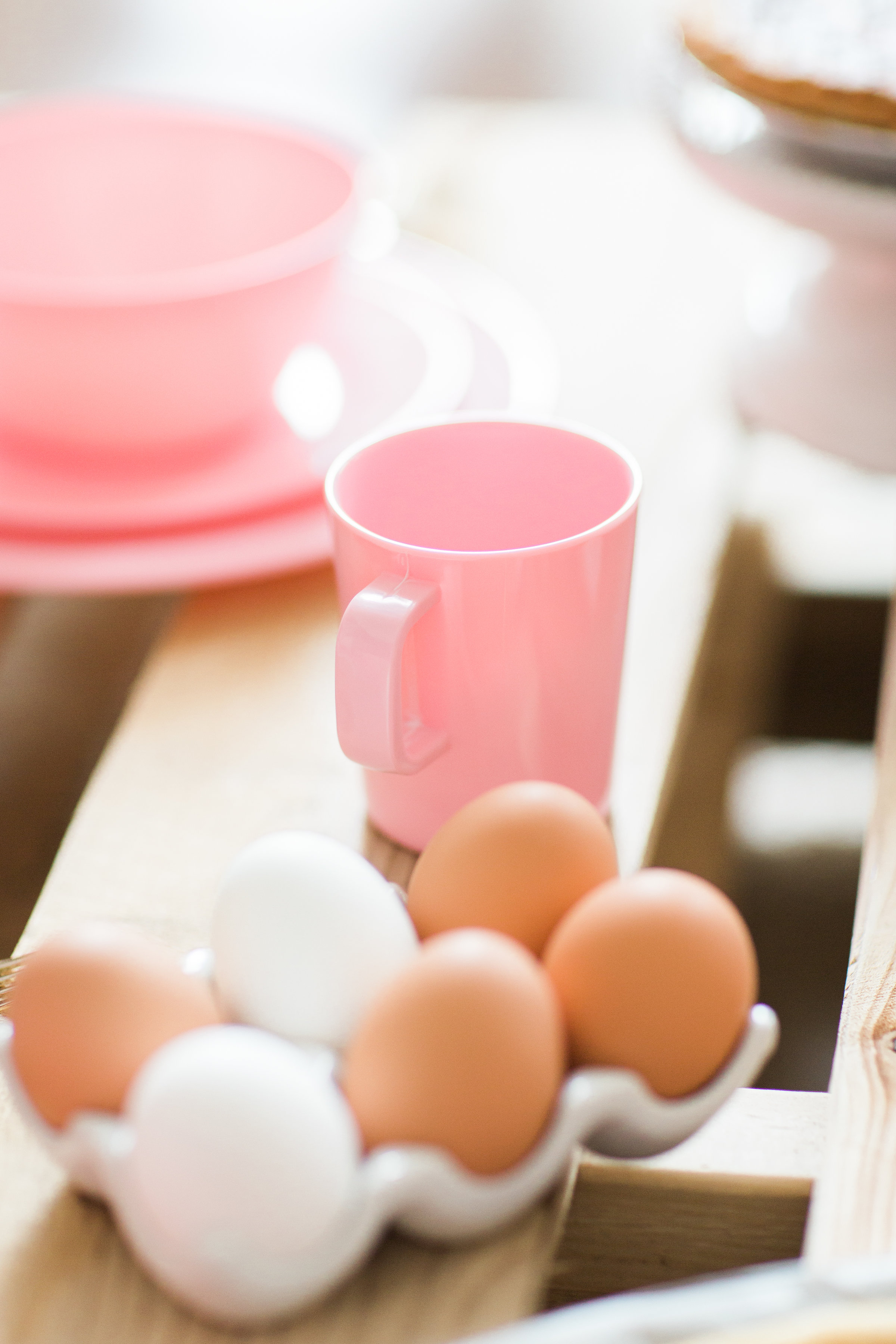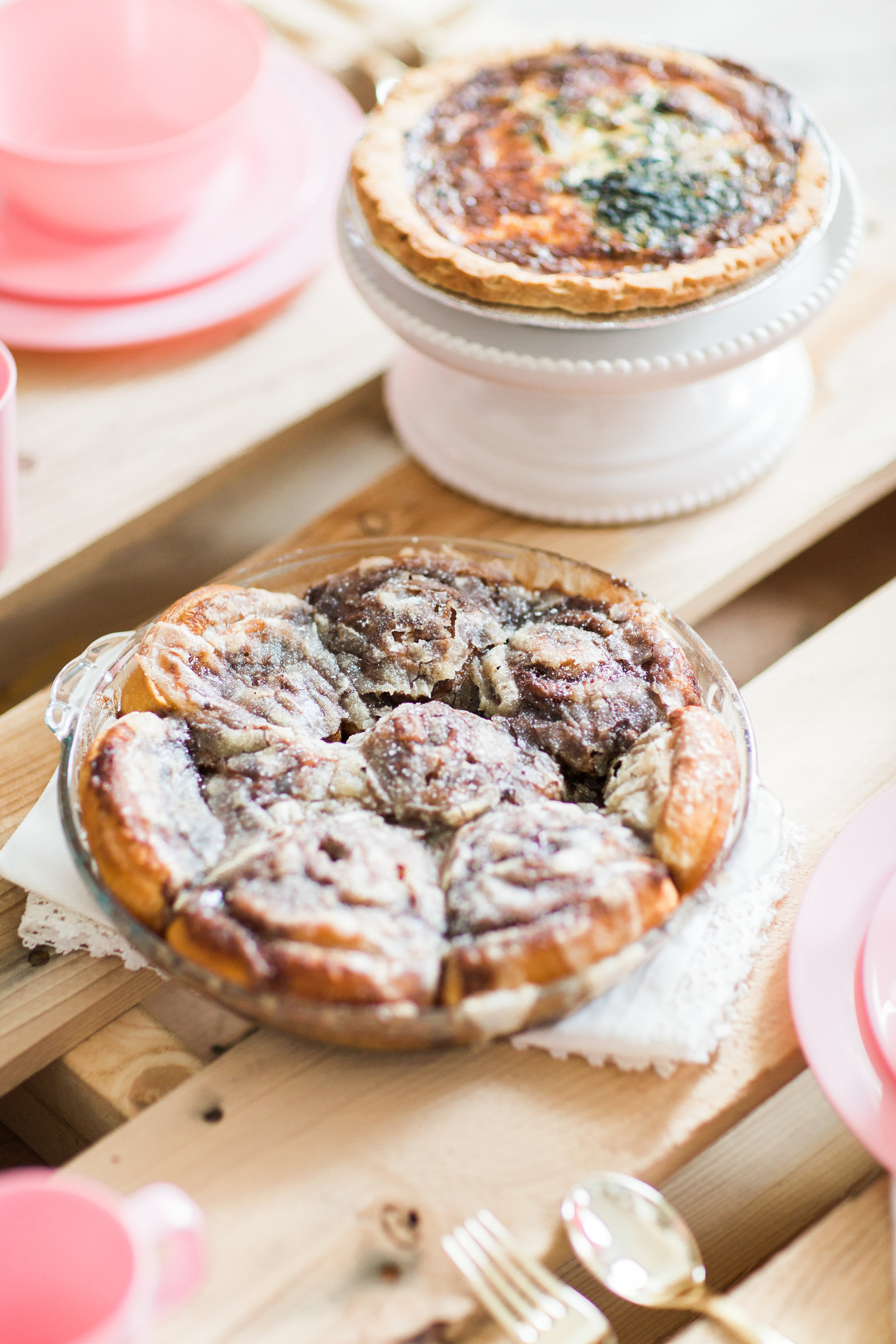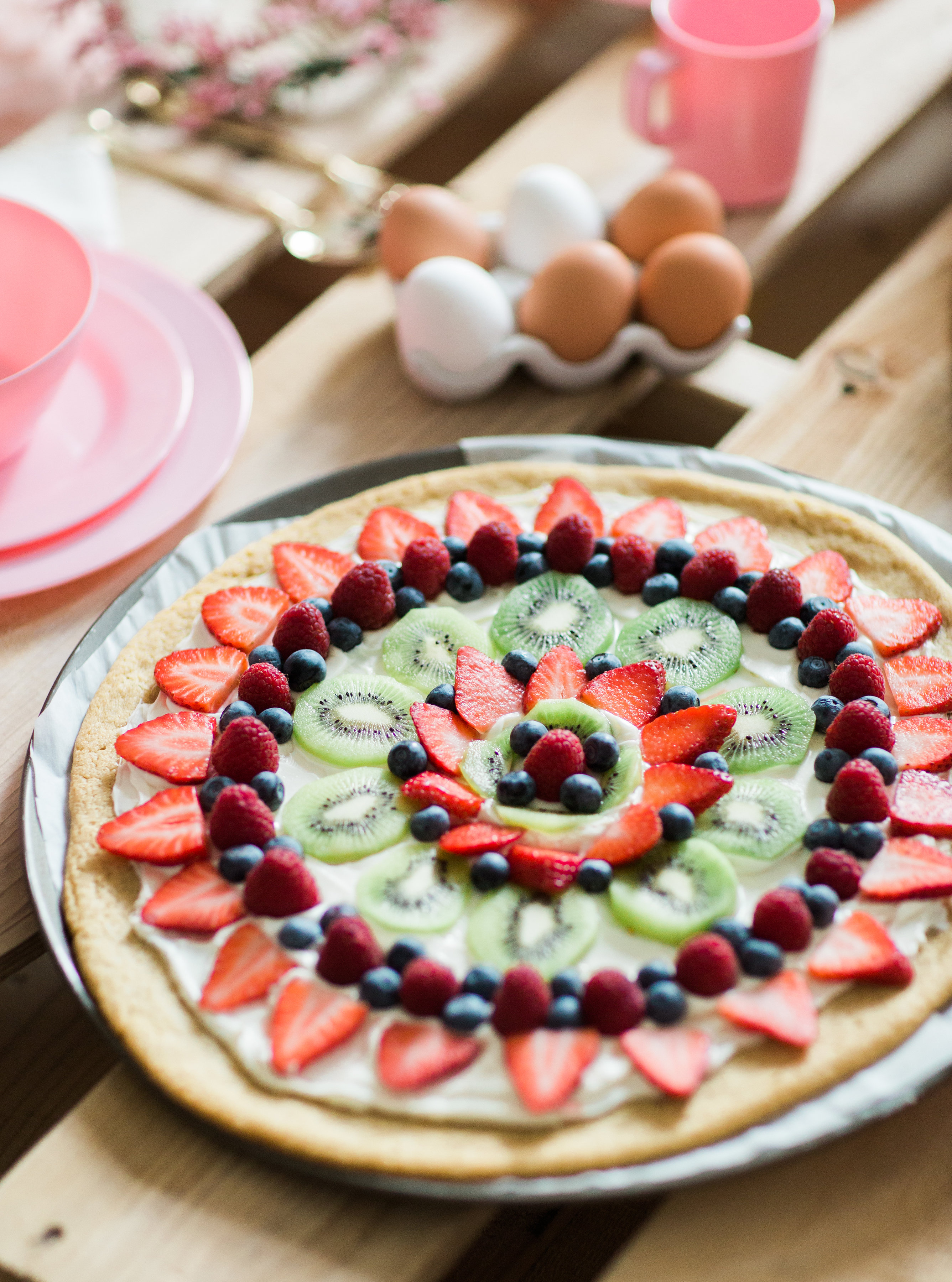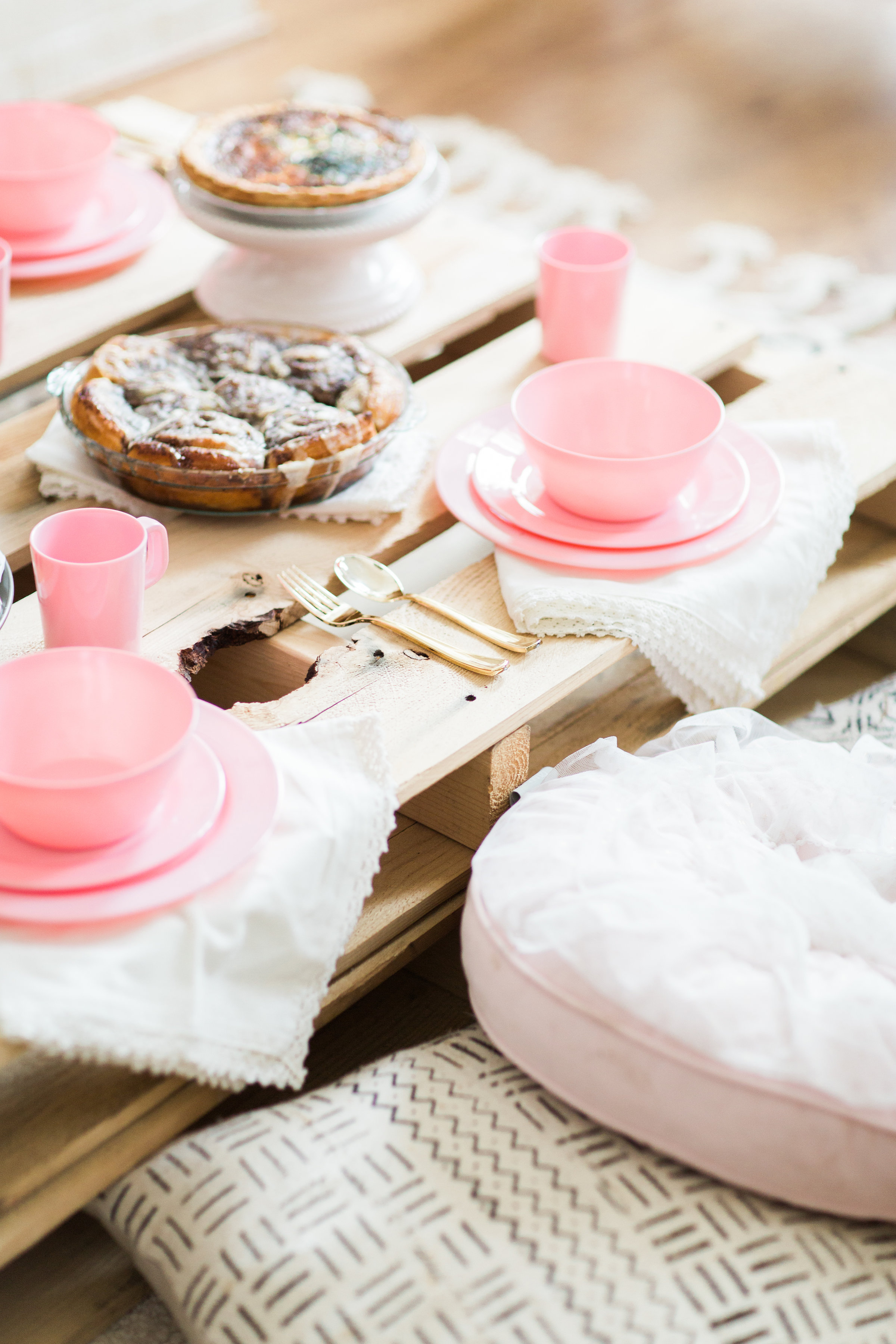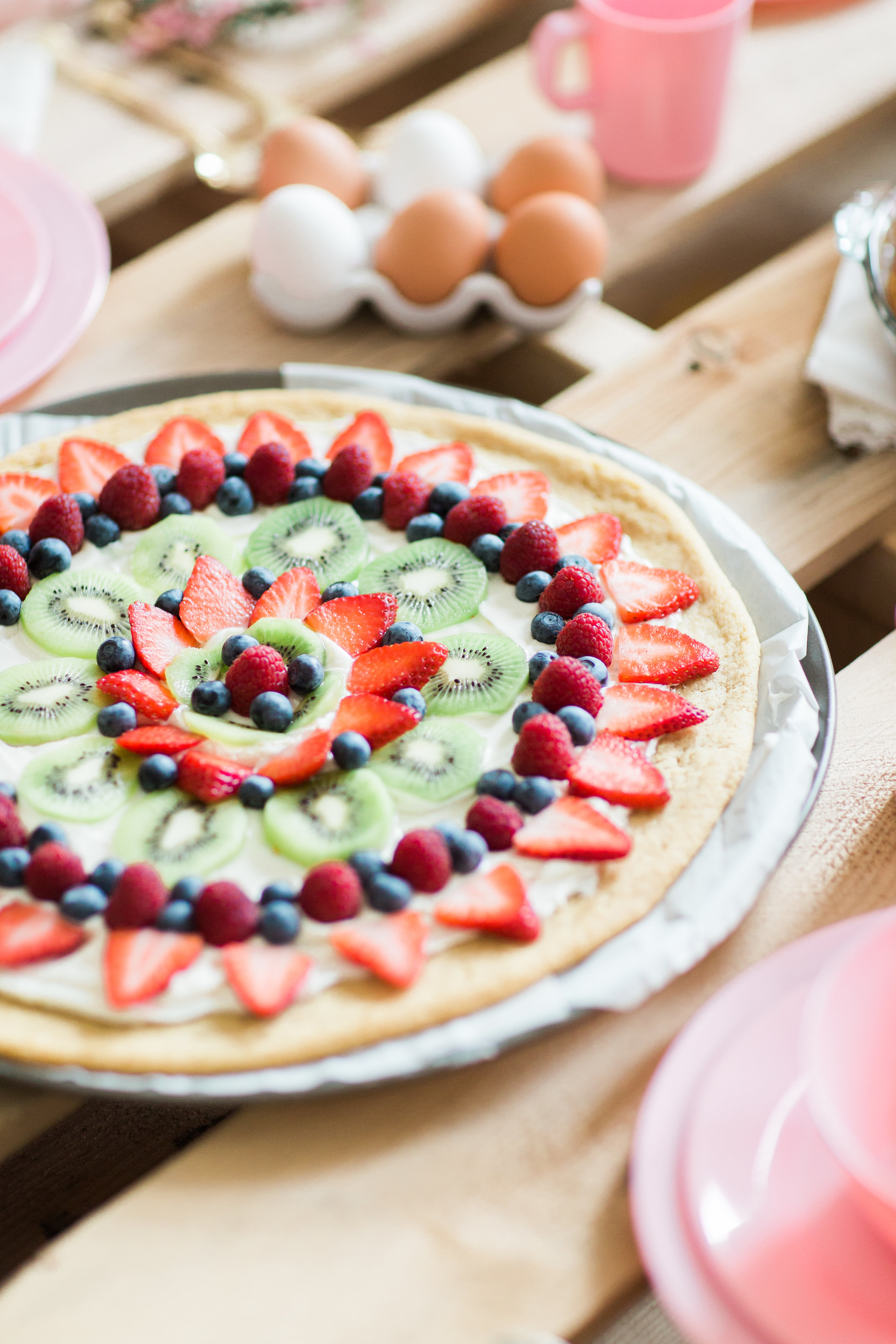 We served hard-boiled eggs, a vegetarian cheese and spinach quiche, cinnamon buns, a giant sugar cookie fruit pizza, and of course, Surf Sweet and Wholesome candies.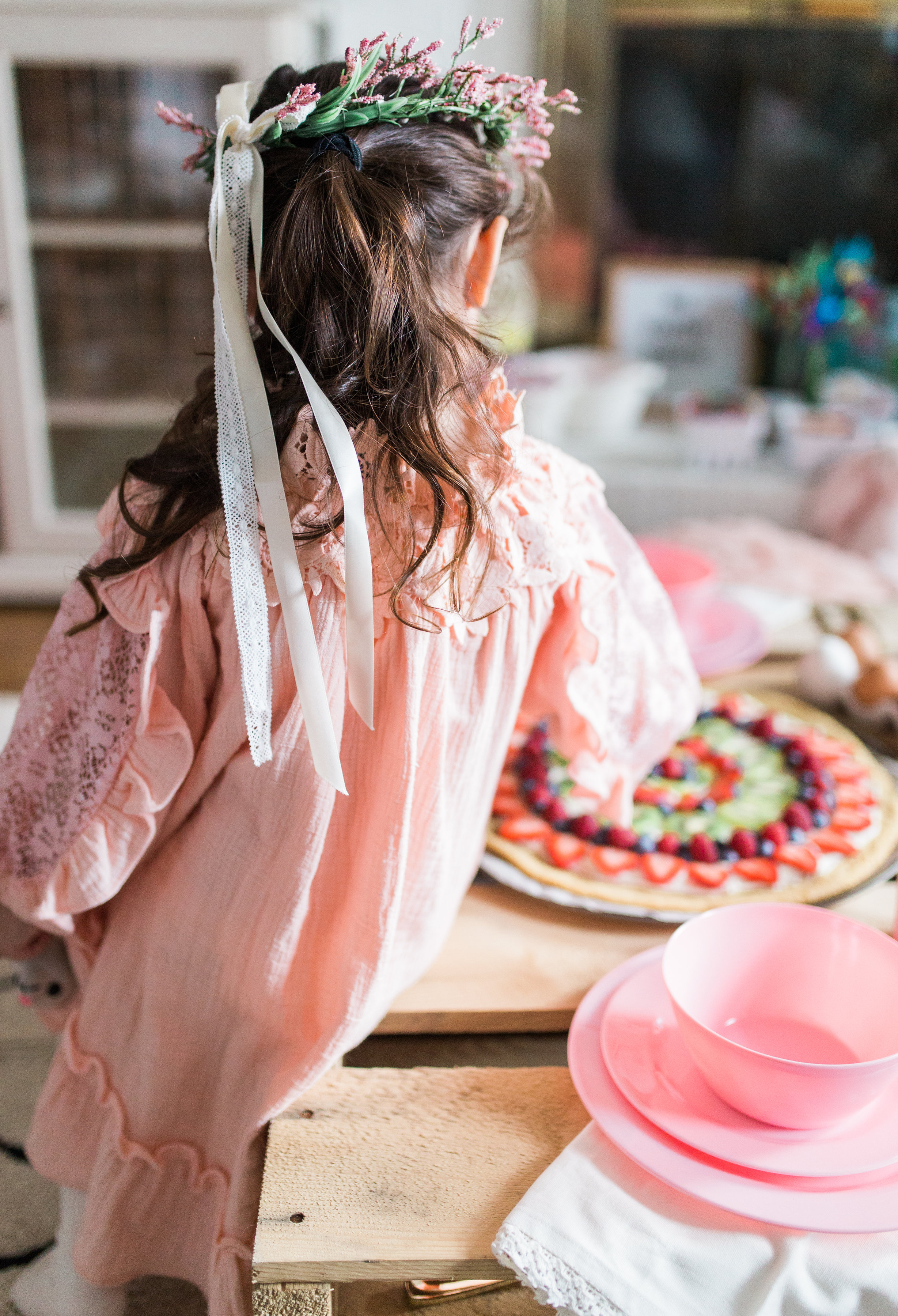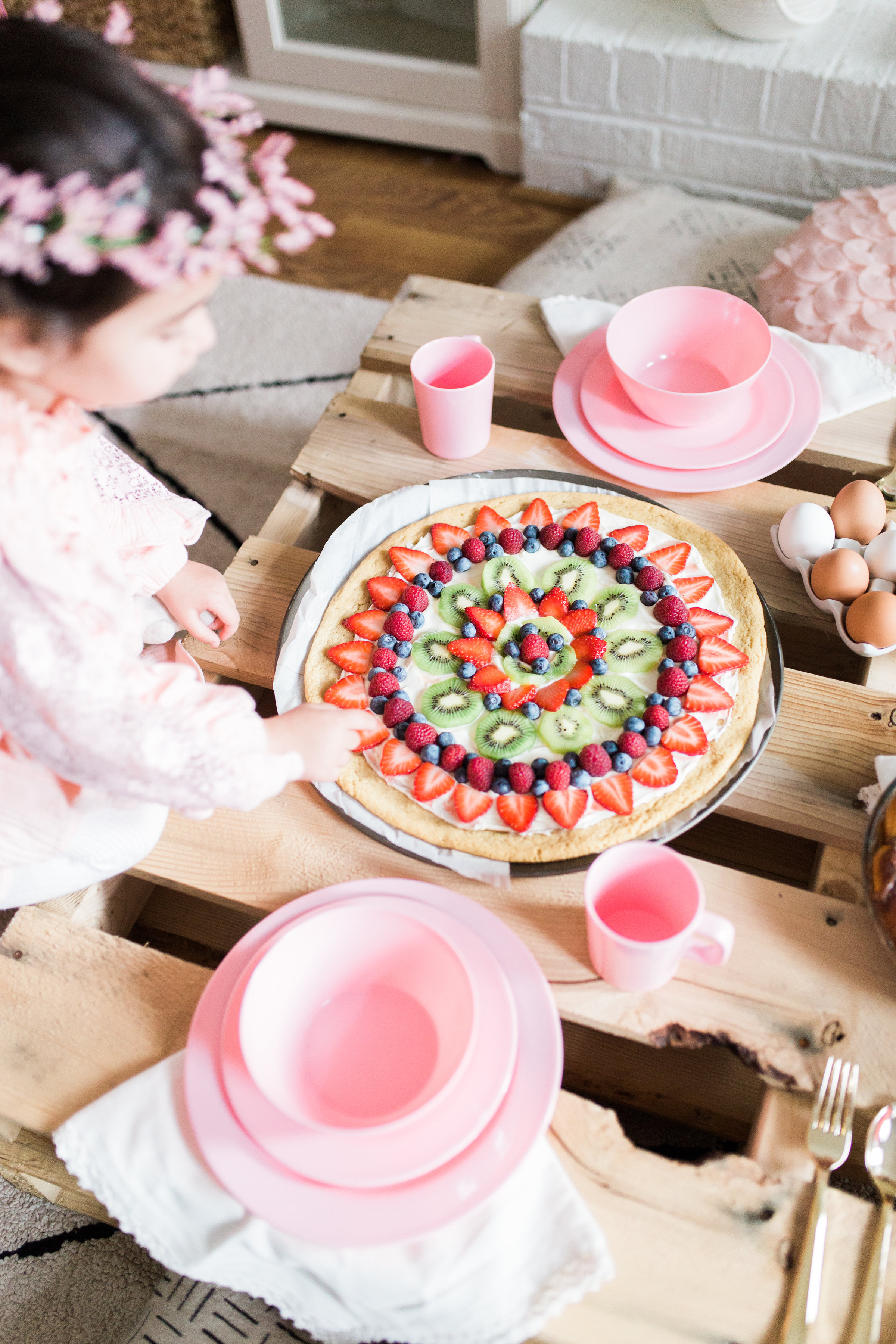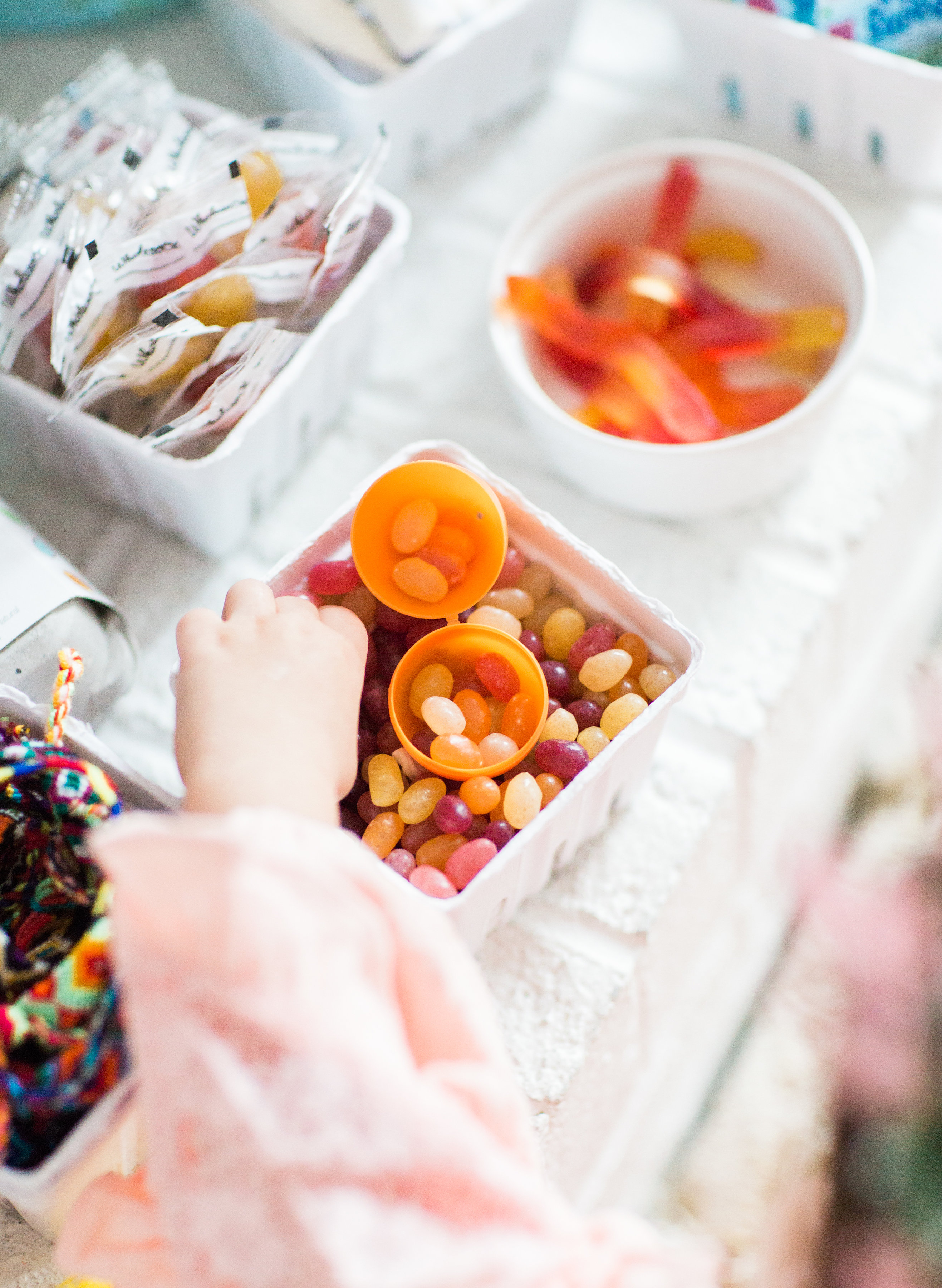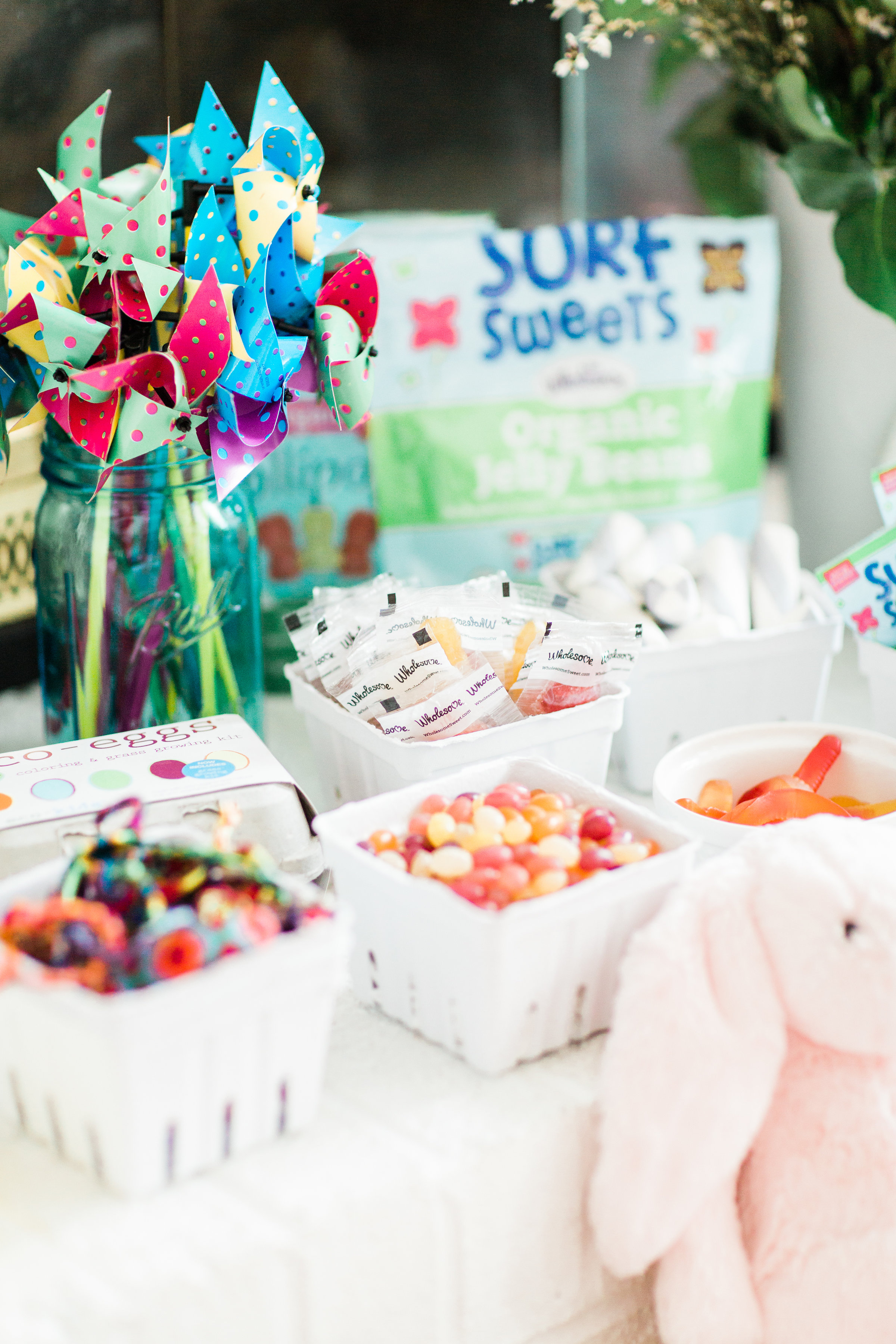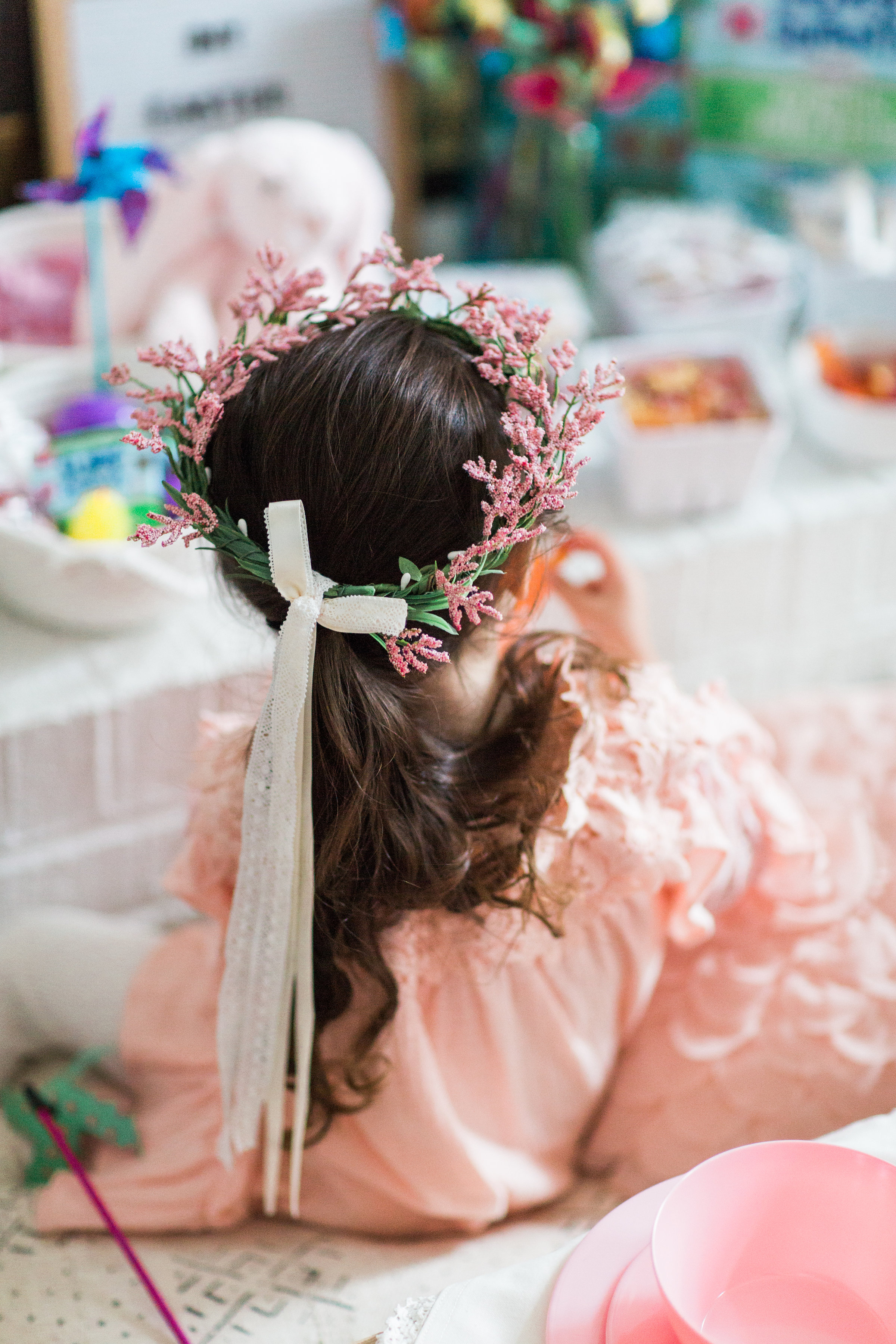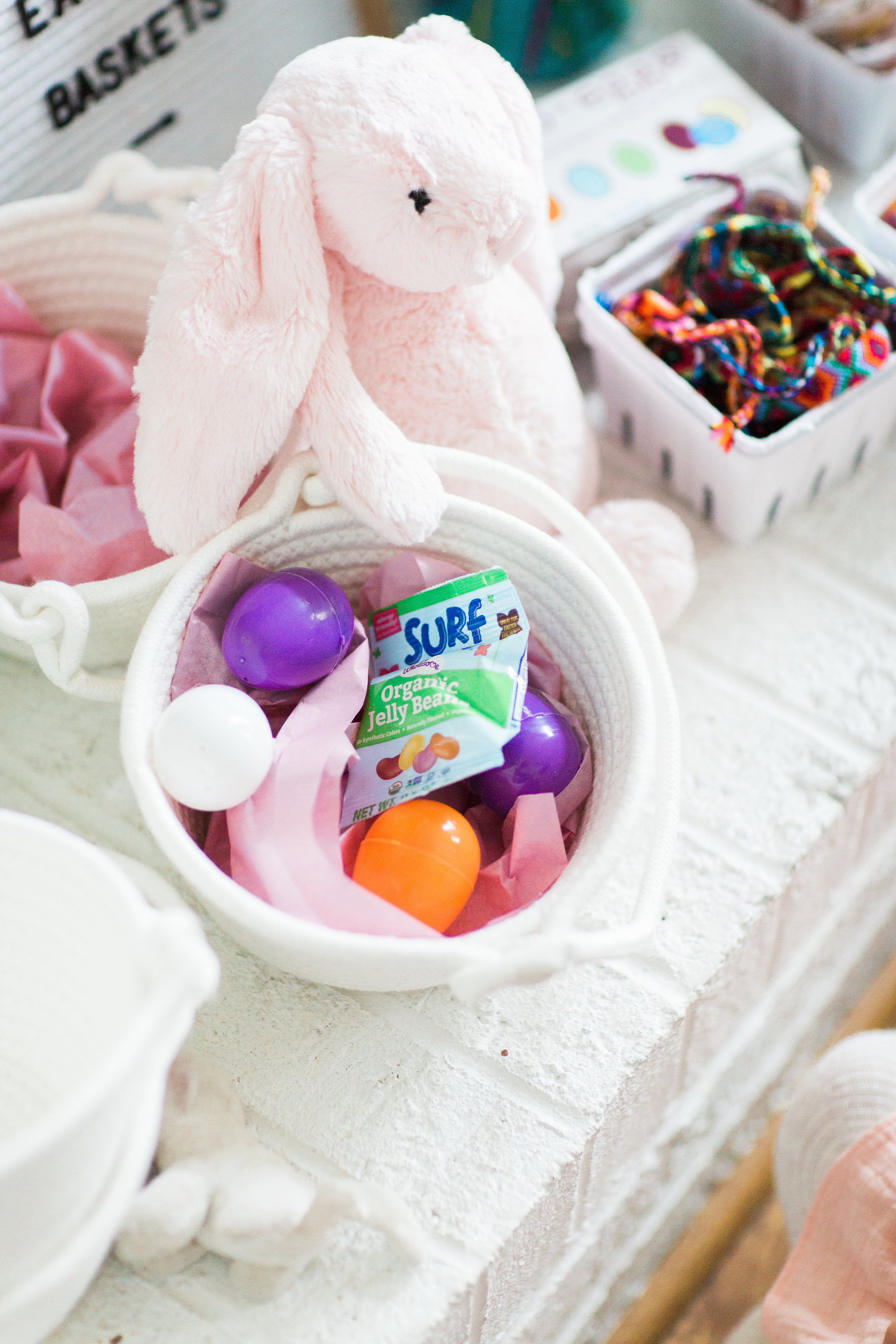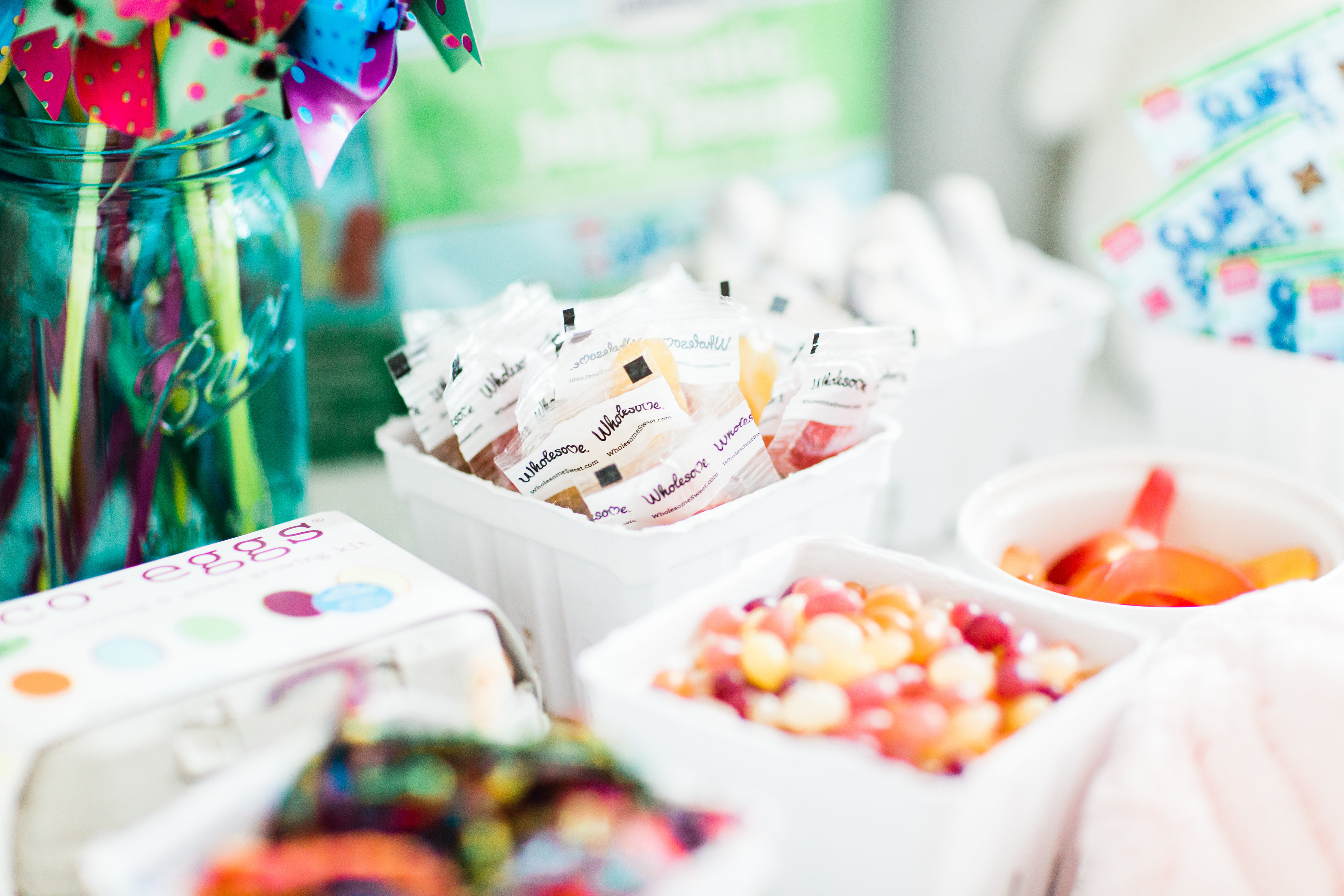 We even created a DIY Easter basket station. More on that coming to a post soon!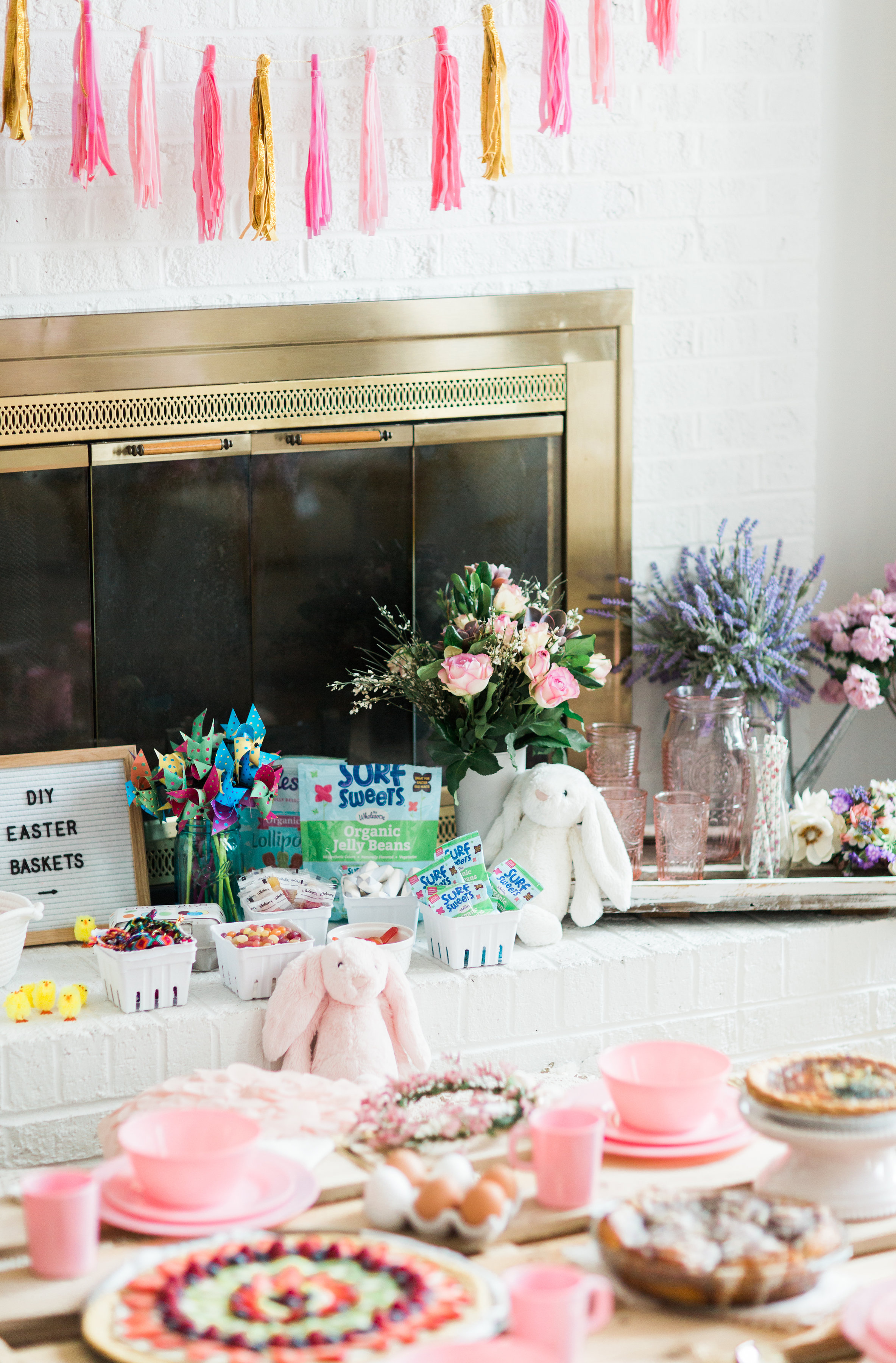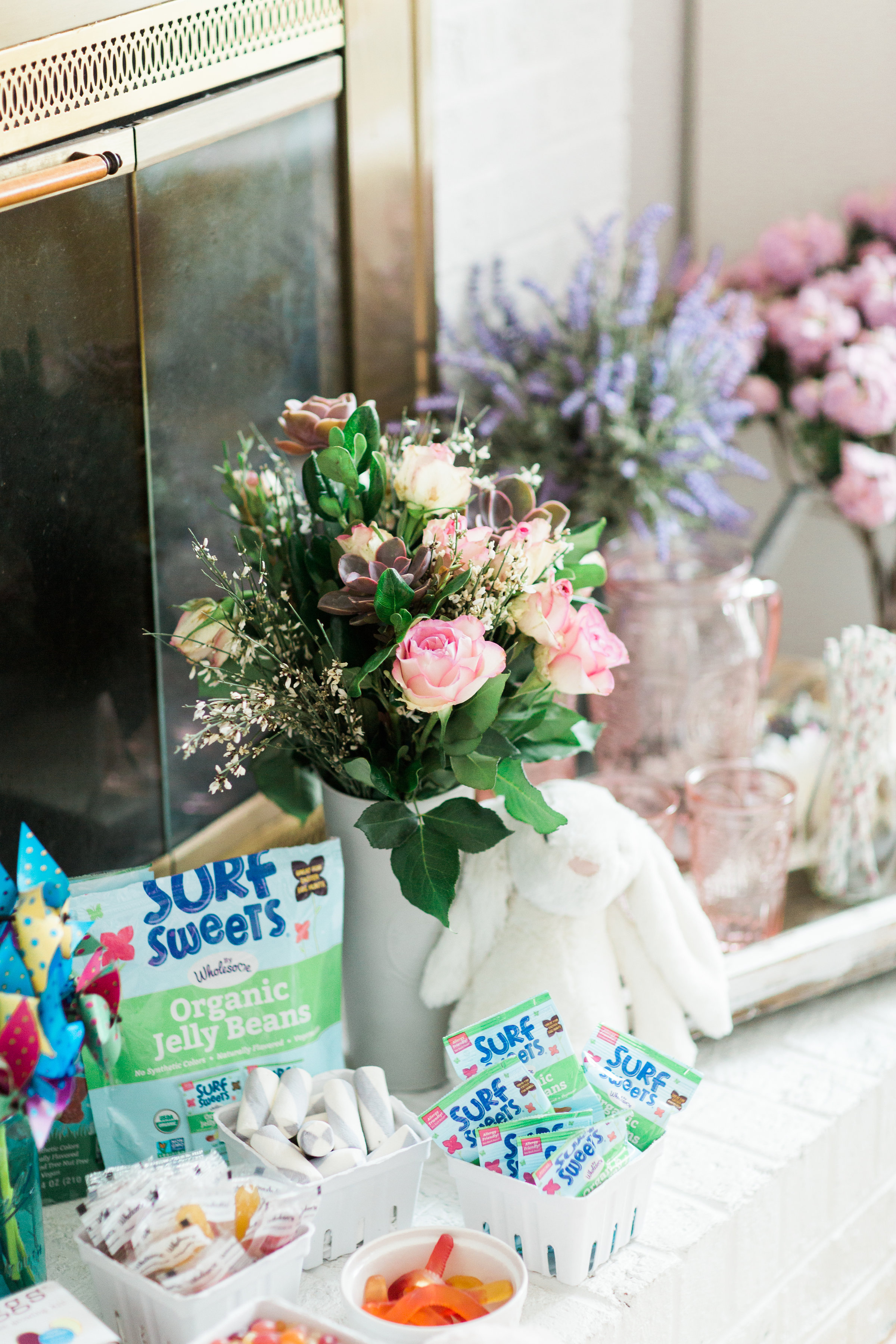 We had all of our favorite candy – everything from Surf Sweets Organic Jelly Beans, Surf Sweets Multi-pack, Surf Sweets Gummy Worms, to Surf Sweets Jelly Beans (Scarlett's favorite!)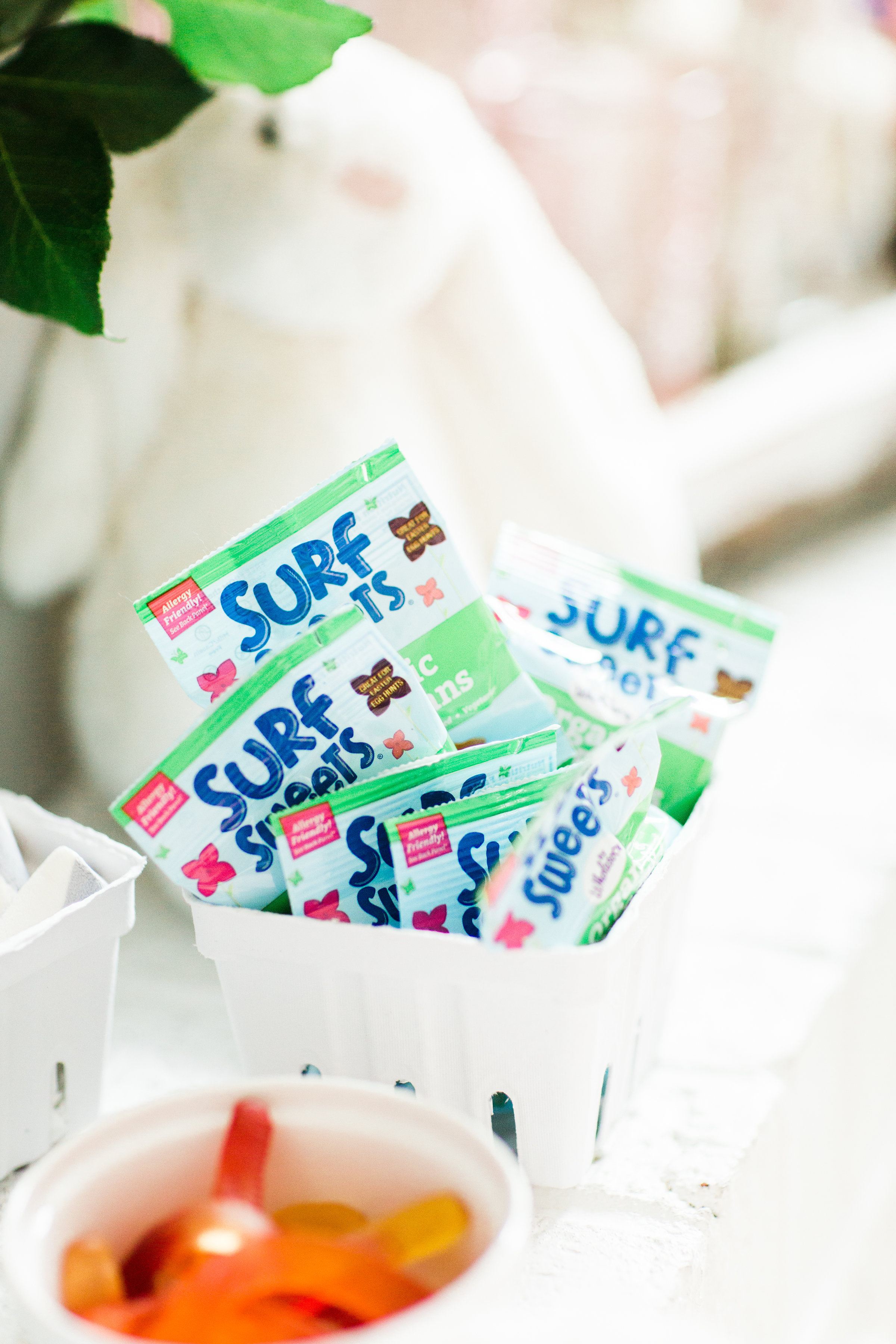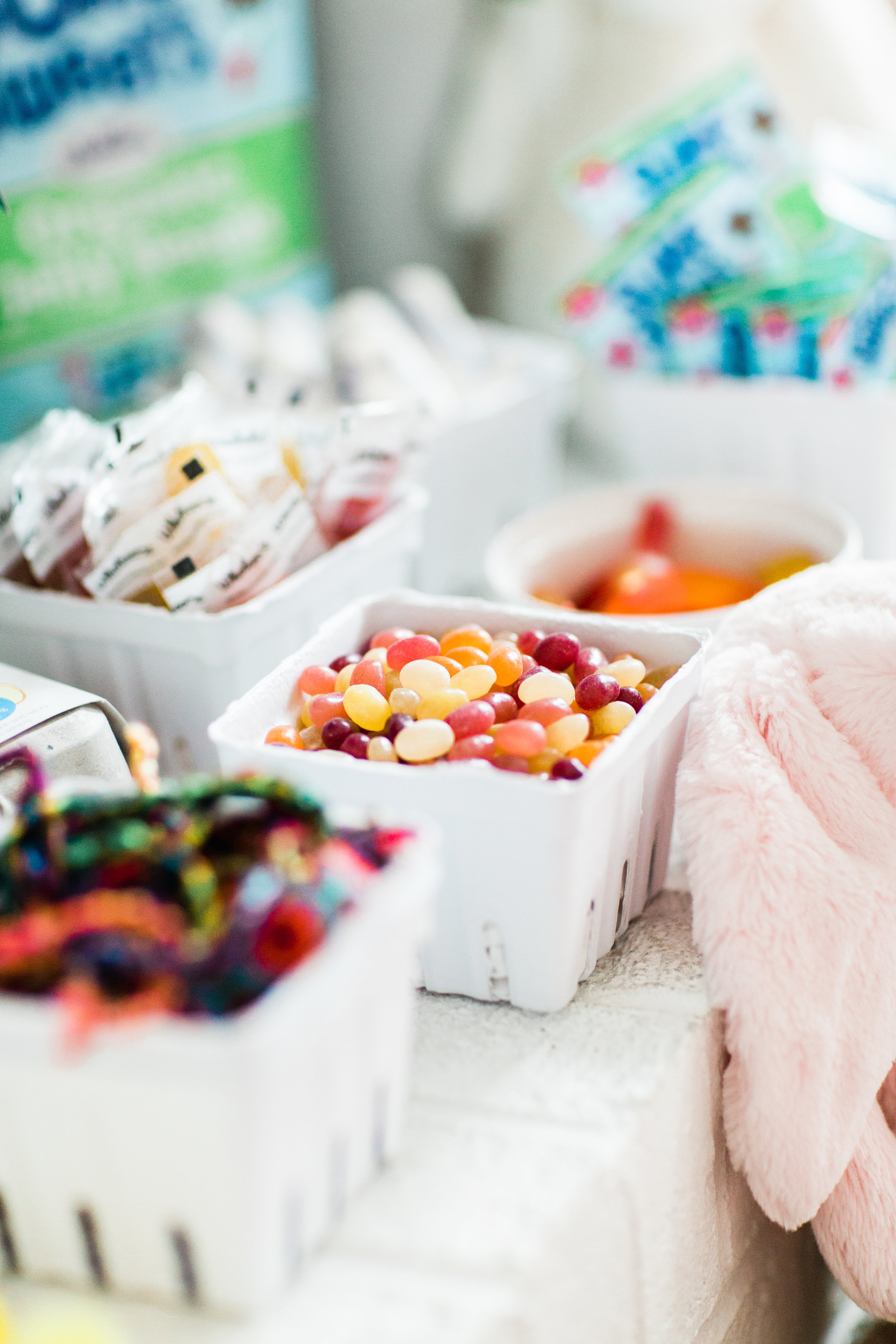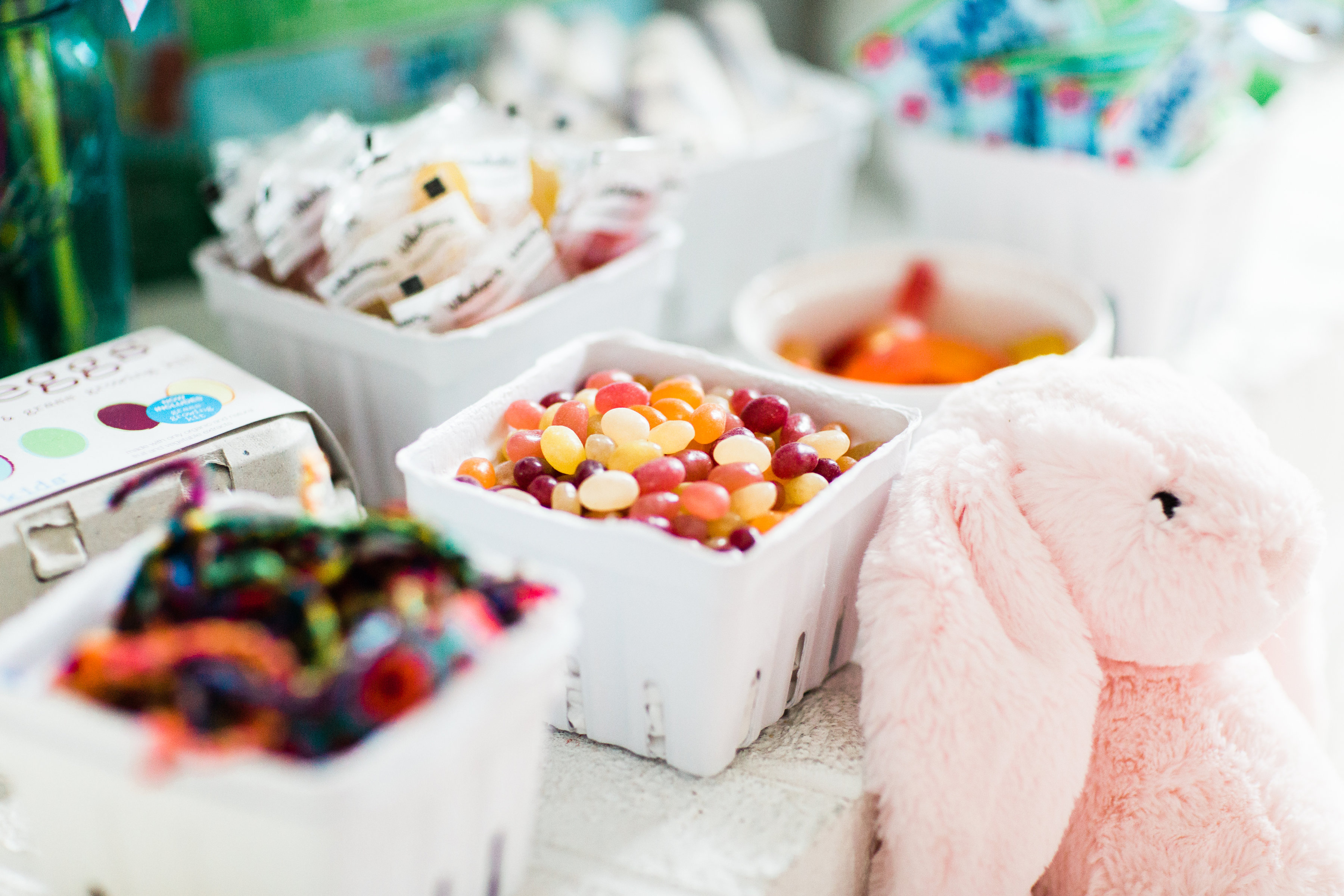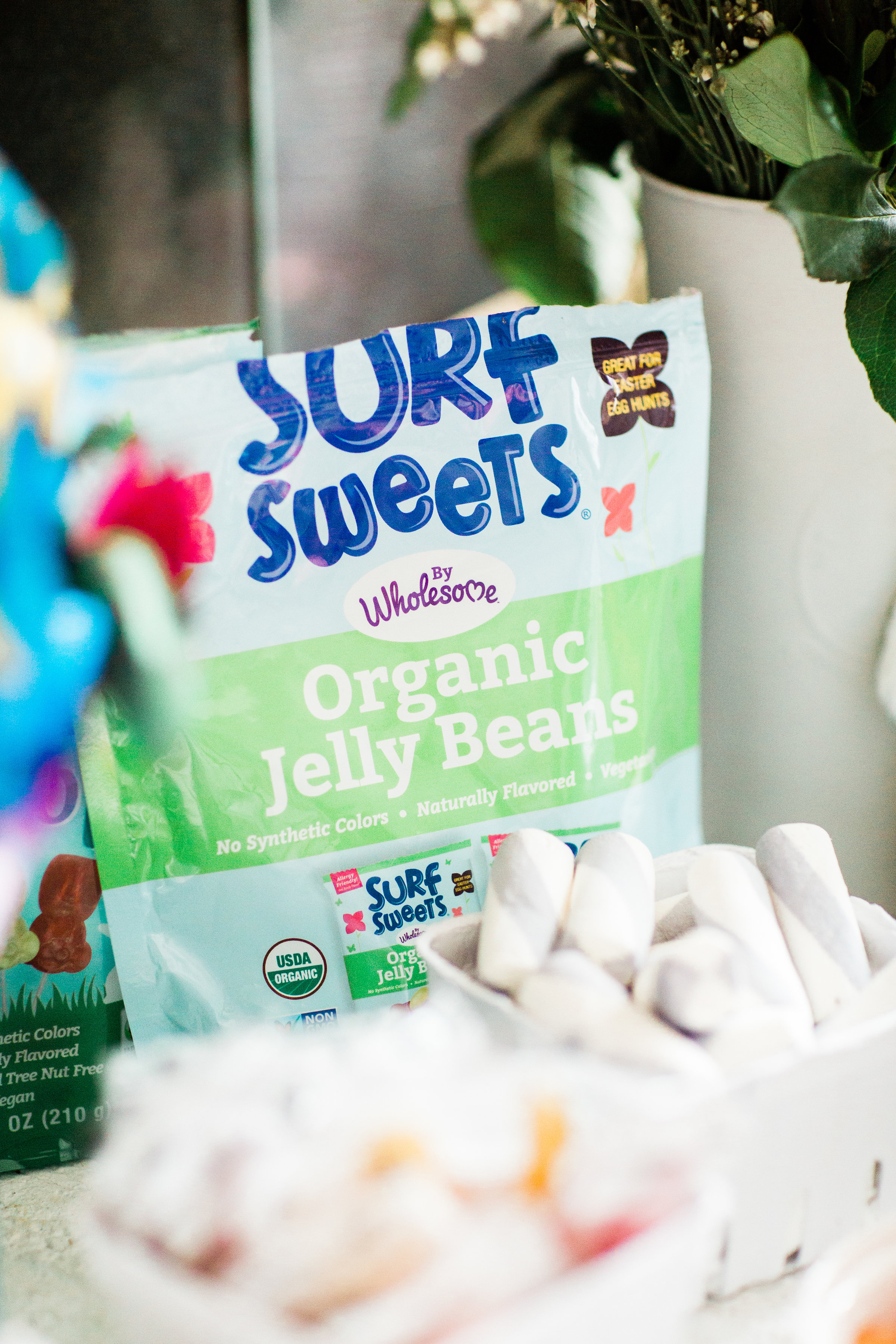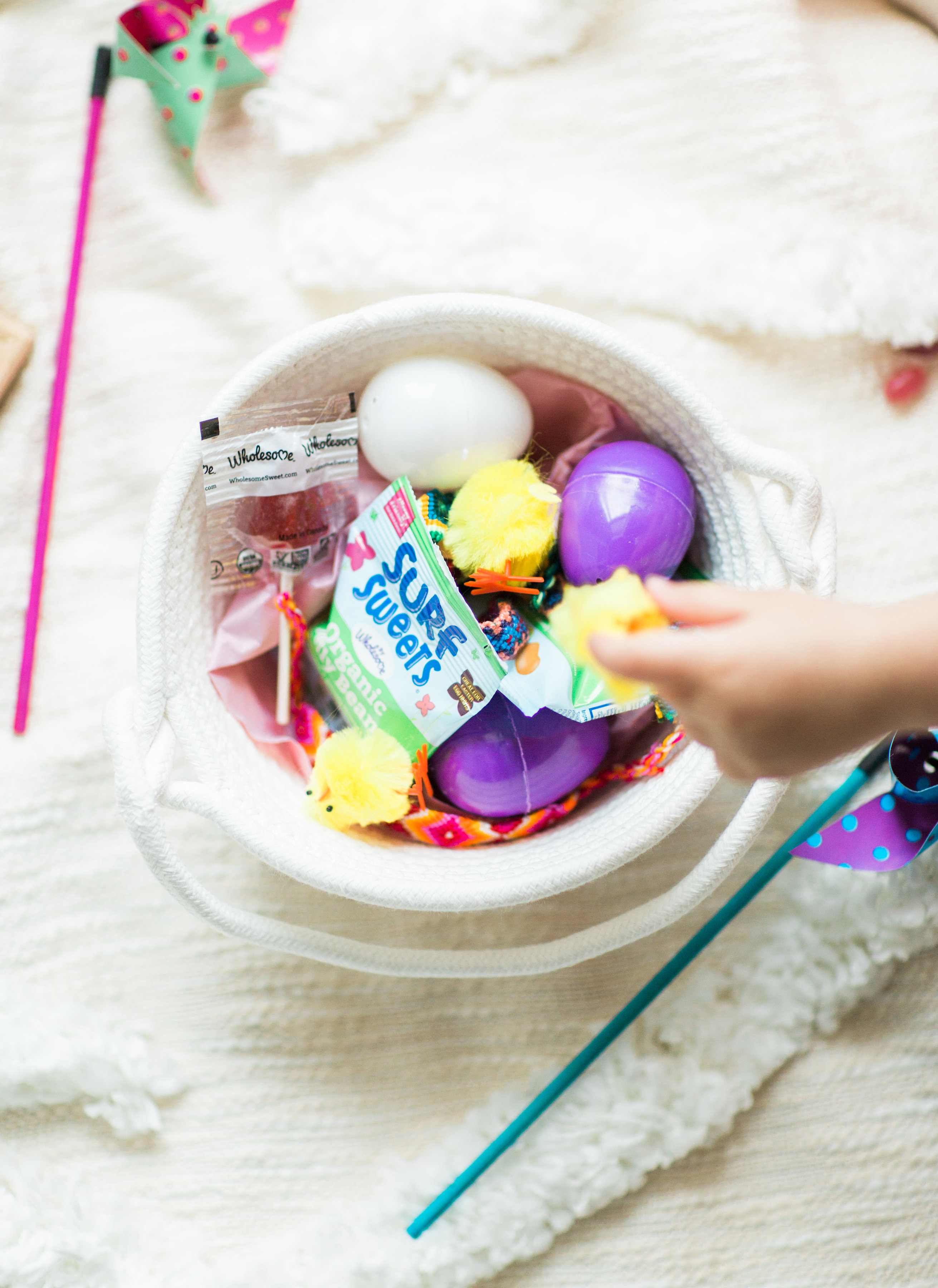 You can shop for Wholesome Sweeteners and Surf Sweets this Easter at your local grocer by using their store locator; or grab it from their online store or Amazon page.
Don't forget to go on an Easter egg hunt with your little ones. They'll love getting to add all of the extra prize- and candy-filled eggs they find to their baskets! And if you're wondering what to do with all that leftover Wholesome and Surf Sweet candy, be sure to check out their recipe page for ideas and inspiration!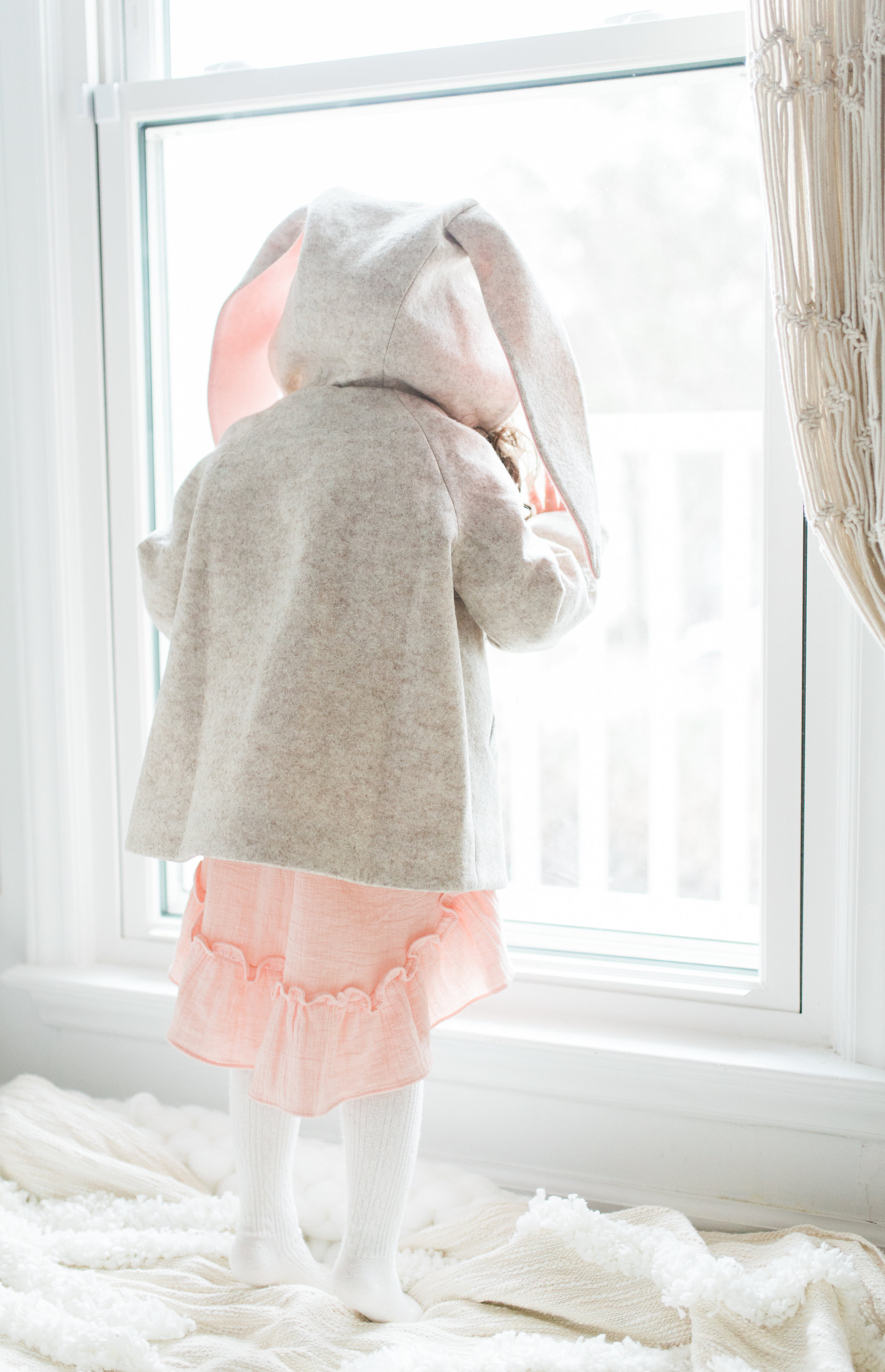 Love this celebration? Check out all of our parties here; and if you're looking for an amazing Easter dessert option, this super easy sugar cookie fruit pizza is INCREDIBLE.
If you throw your own Easter party this year, be sure to tag me on social media (@glitterinclexi) so I can live vicariously through all of your fun soirées!
Photos by Annie Watts Photography