This post contains affiliate links, which means that if you click on one of the product links, I'll receive a small commission. Thank you so much for clicking through and helping to support this little blog business of mine! Read more about our site, privacy, and disclosure policies here.
It's time to simplify! Here are 22 of the most ridiculously useful items to make life a whole lot easier, more streamlined, and organized, all found on Amazon.
Finding great deals on basically everything that I could possibly need, that arrive to my house in two days or less with free shipping, might very well be my love language. So it's really no surprise that Amazon and I are best friends forever. Since moving to a big city, I've found myself relying on the ease and convenience of Amazon even more. Amazon has, well … everything.
And with the new year in full swing, I've got organization on the brain. Anything that helps to make life easier scores a ten out of ten in my book.
Luckily, Amazon has an incredible selection of totally chic finds to get us all organized in the new year, and the best part: they all ship for free with prime two-day shipping.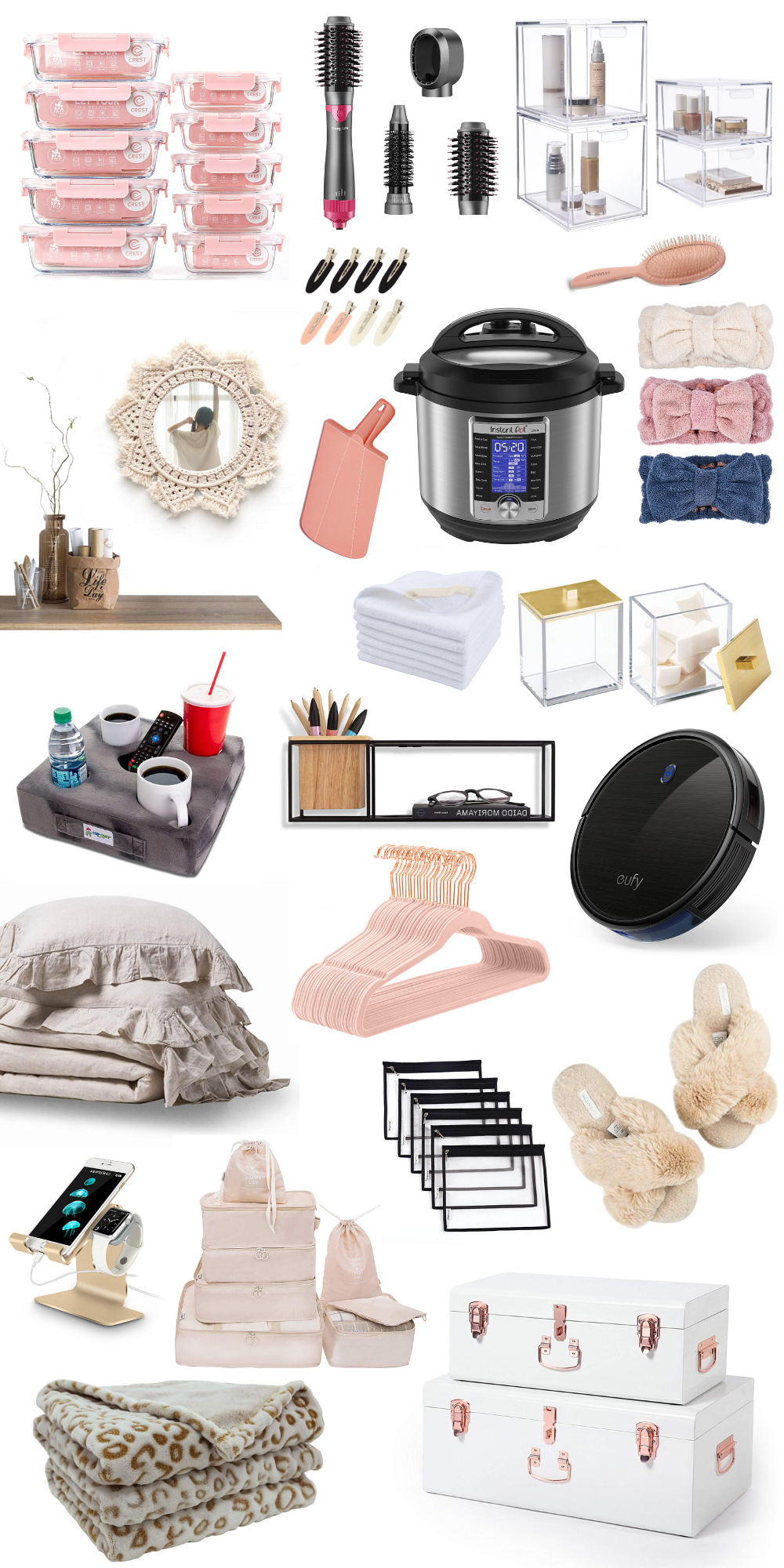 22 Awesome Amazon Finds to Help Make Life Easier
I dug and dug and dug, and found 22 of the most ridiculously useful items I could find, all on Amazon, and I'm spilling the beans so that you can make life a whole lot easier, stat.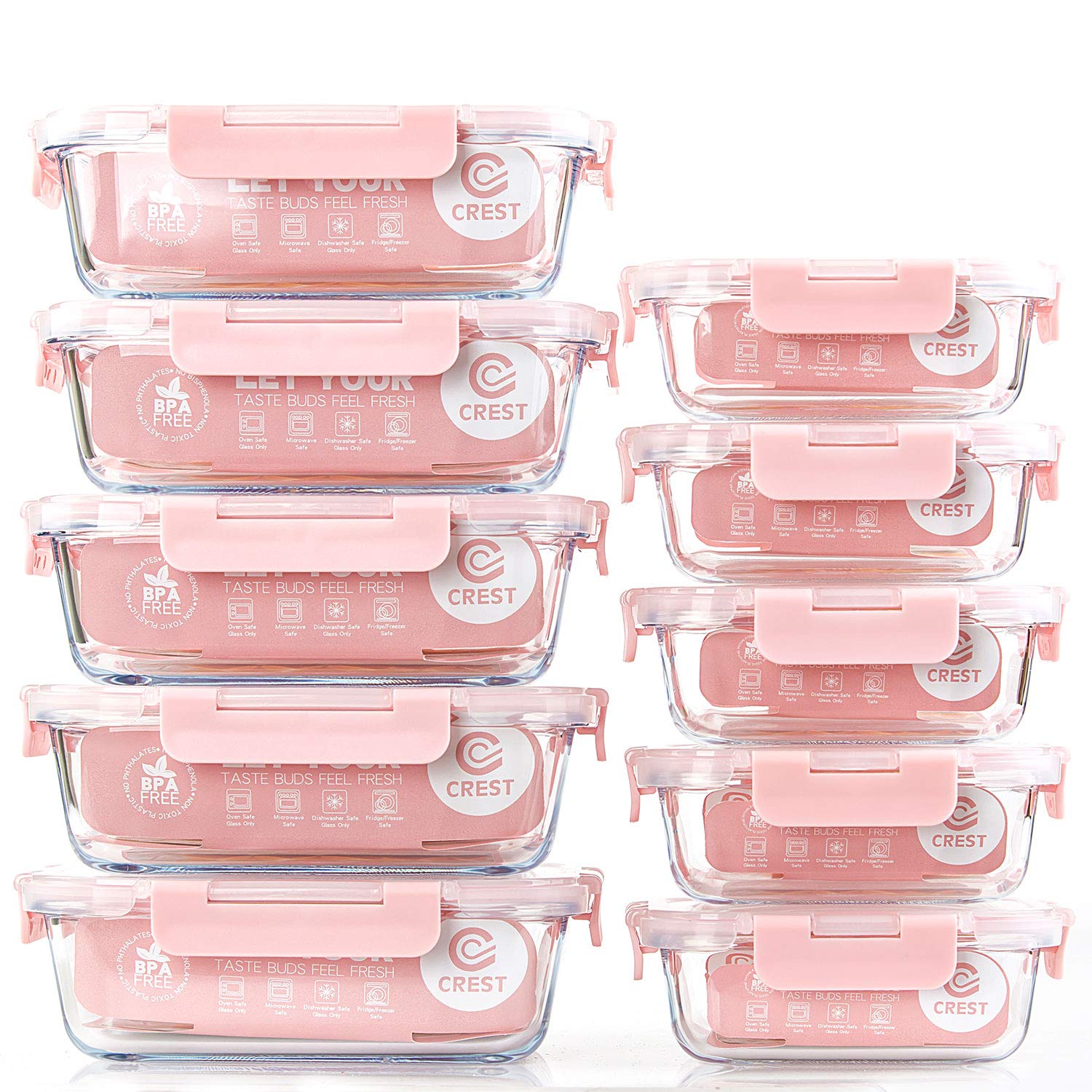 These kitchen storage containers are awesome because they're Microwave, Oven, Freezer and Dishwasher Safe, are BPA free, and come in a bunch of great colors at an affordable price.
I'm also loving this 10 Pack of Glass Meal Prep Containers (that comes with it's own lunch bag!)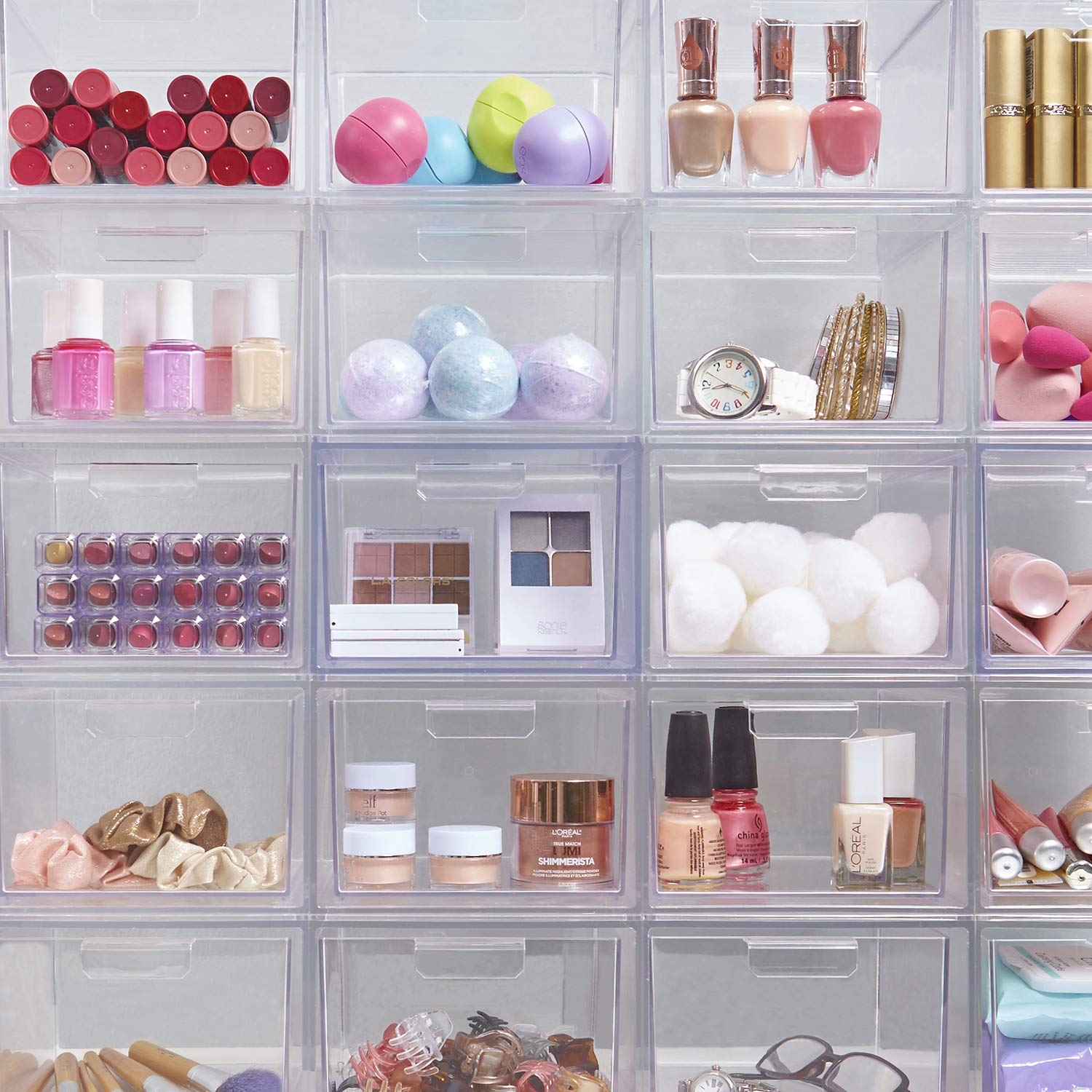 These stackable clear organizer drawers are fantastic for makeup, crafts, kids activities, baking, and so much more. I love the two different sizes available.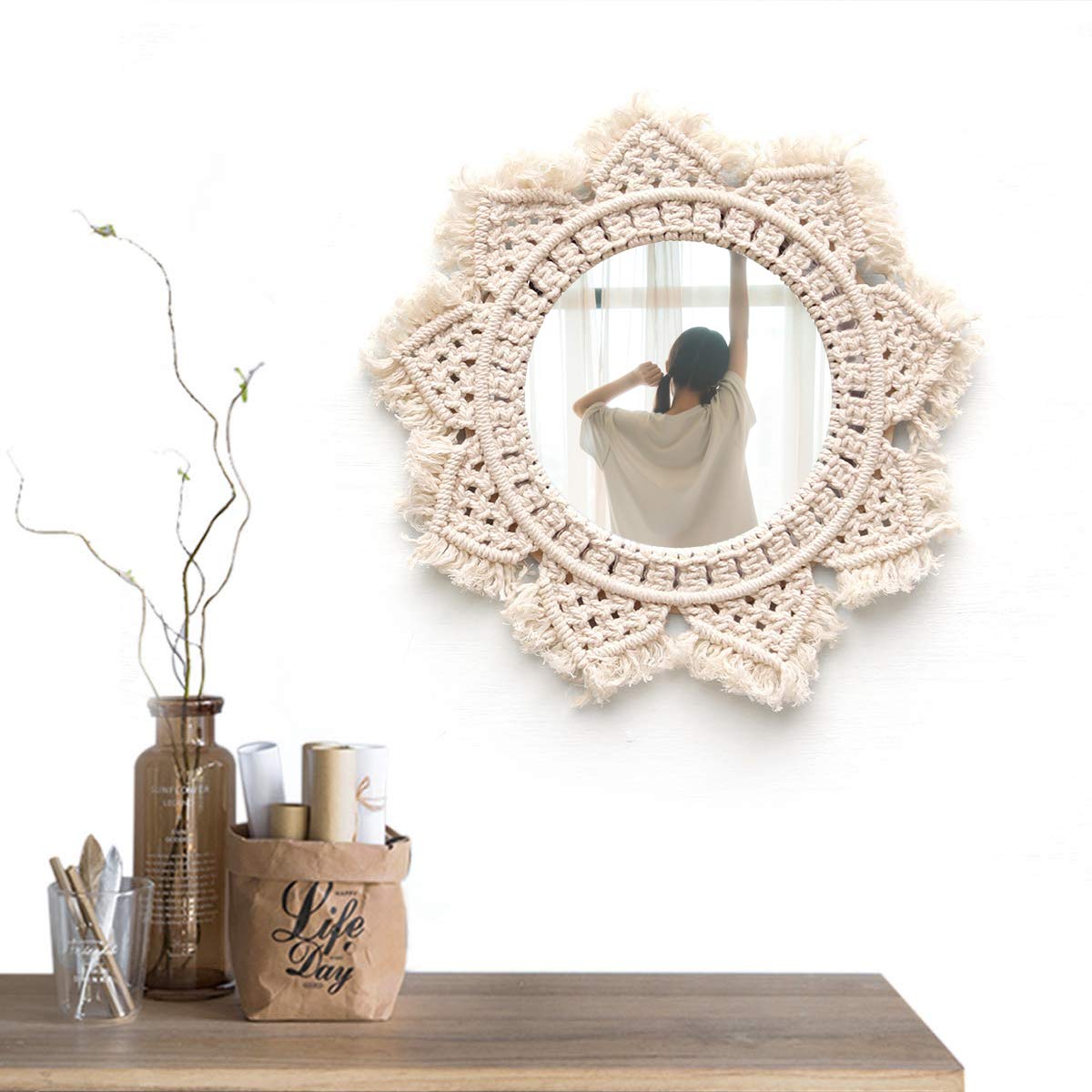 Living in a small space, I find myself constantly vying for a spot in front of the mirror, especially amidst the morning chaos of trying to get four people ready and out the door. This little mirror is utterly chic, hangs easily with a Command Strip, and is just the ticket for an extra mirror at an affordable price.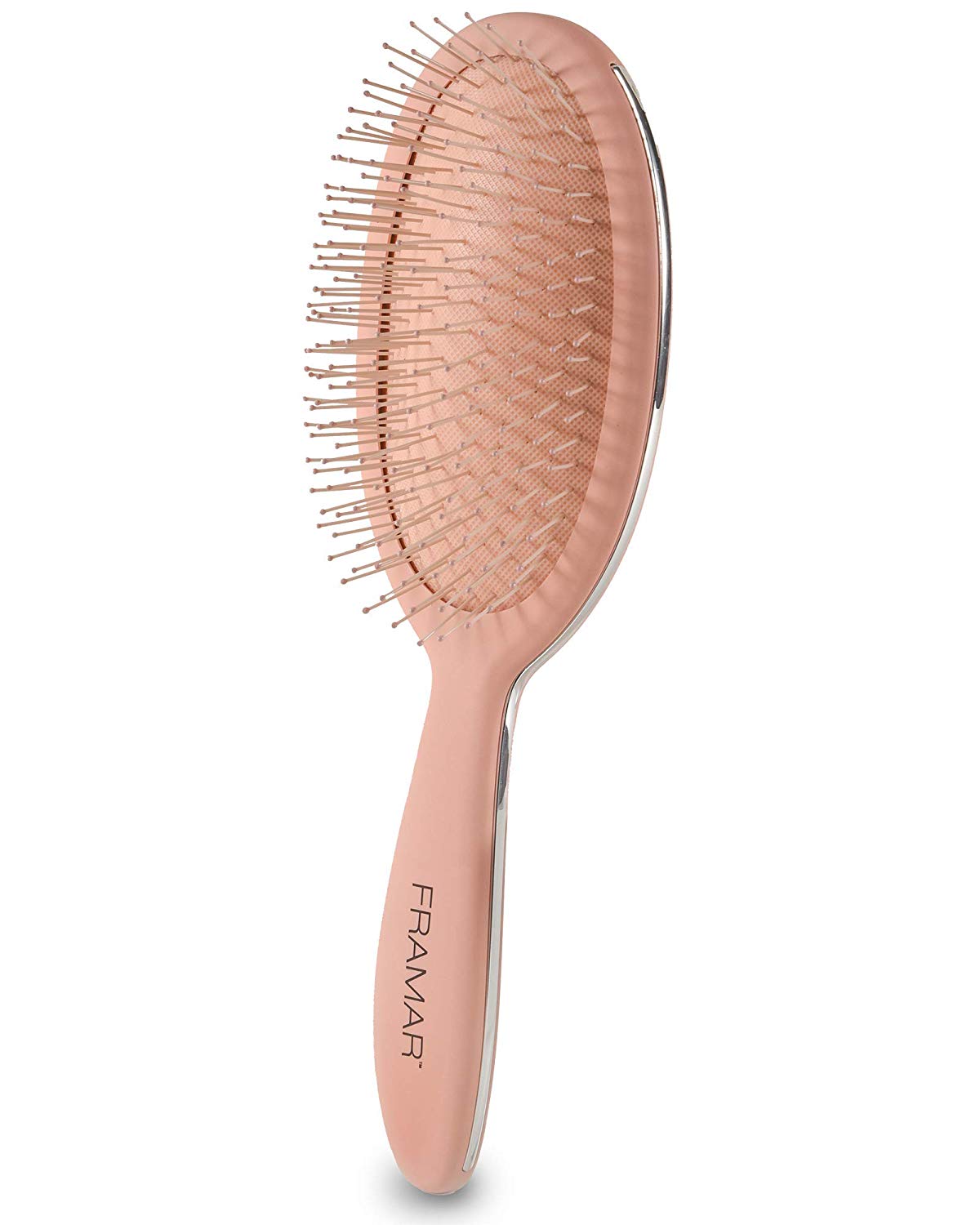 If you haven't yet snagged yourself a proper detangling brush, now's the time. You can't imagine how much a great detangling brush will change your life. Seriously, I wrote a whole post dedicated to great brushes. I'm a woman obsessed.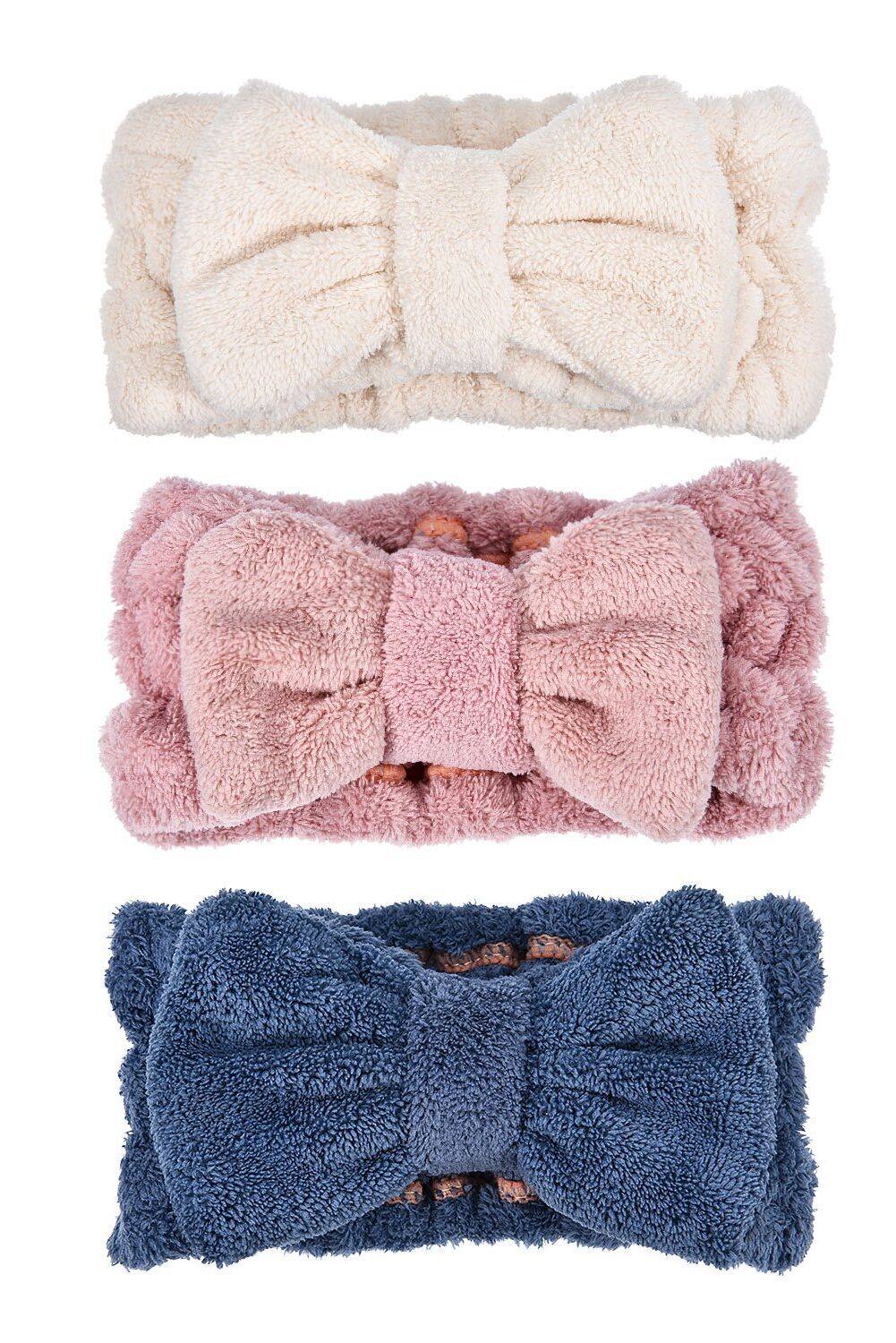 Another brilliant addition to my beauty routine: the spa headband. I totally snagged one from my sister over the holidays and now I can't get enough. Women of the 1950s had it right. Putting on a headband before washing your face, removing your makeup, etc. makes things so much easier.
Also, I'm pretty sure I look ADORABLE. I'm a sucker for that bow.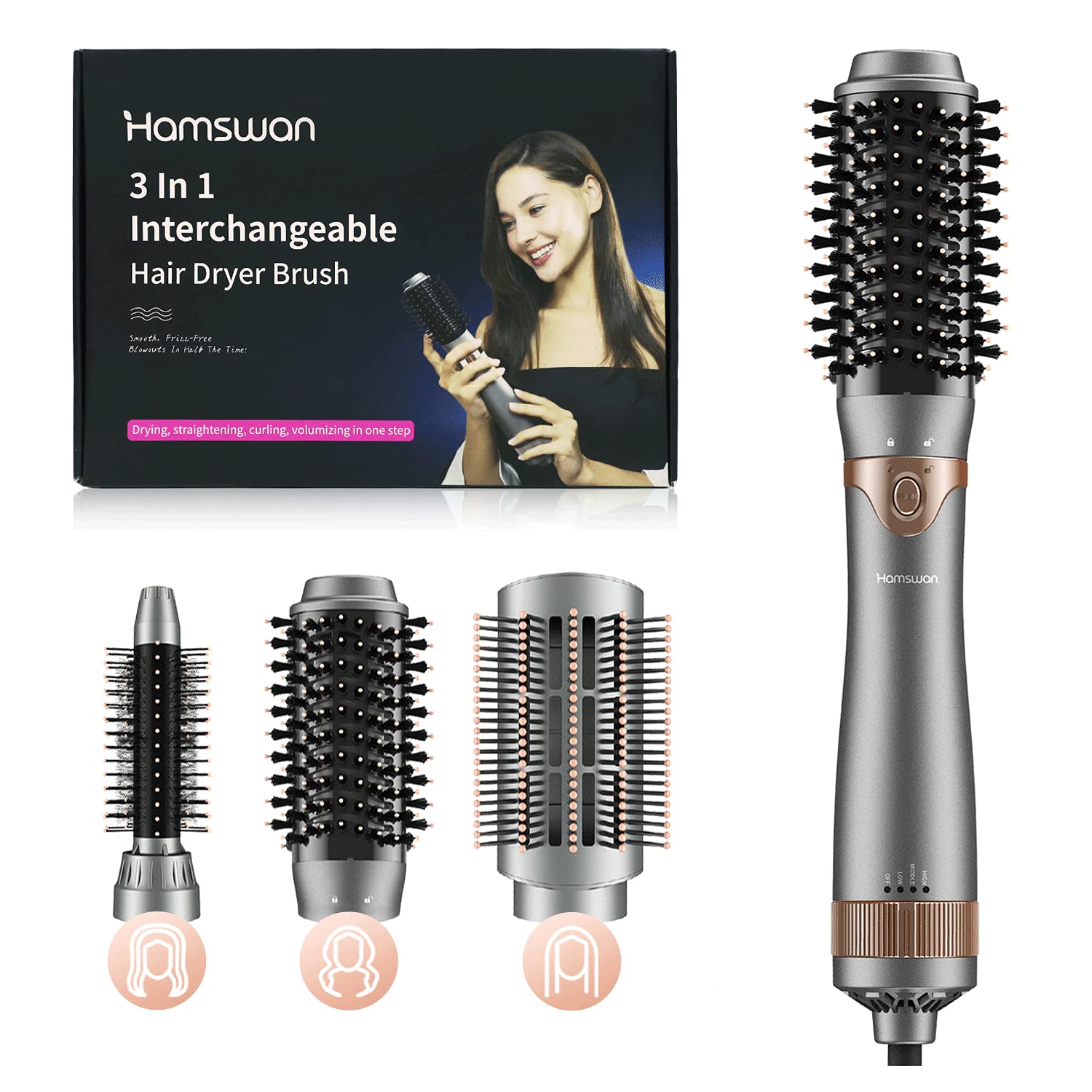 Like a hybrid between the uber popular Revlon One-Step Hair Dryer & Volumizer Hot Air Brush and the cult favorite Dyson Supersonic Hair Dryer, I actually just got this dryer a few days ago from Amazon, and so far, it's love. I'll be sure to get a review up soon!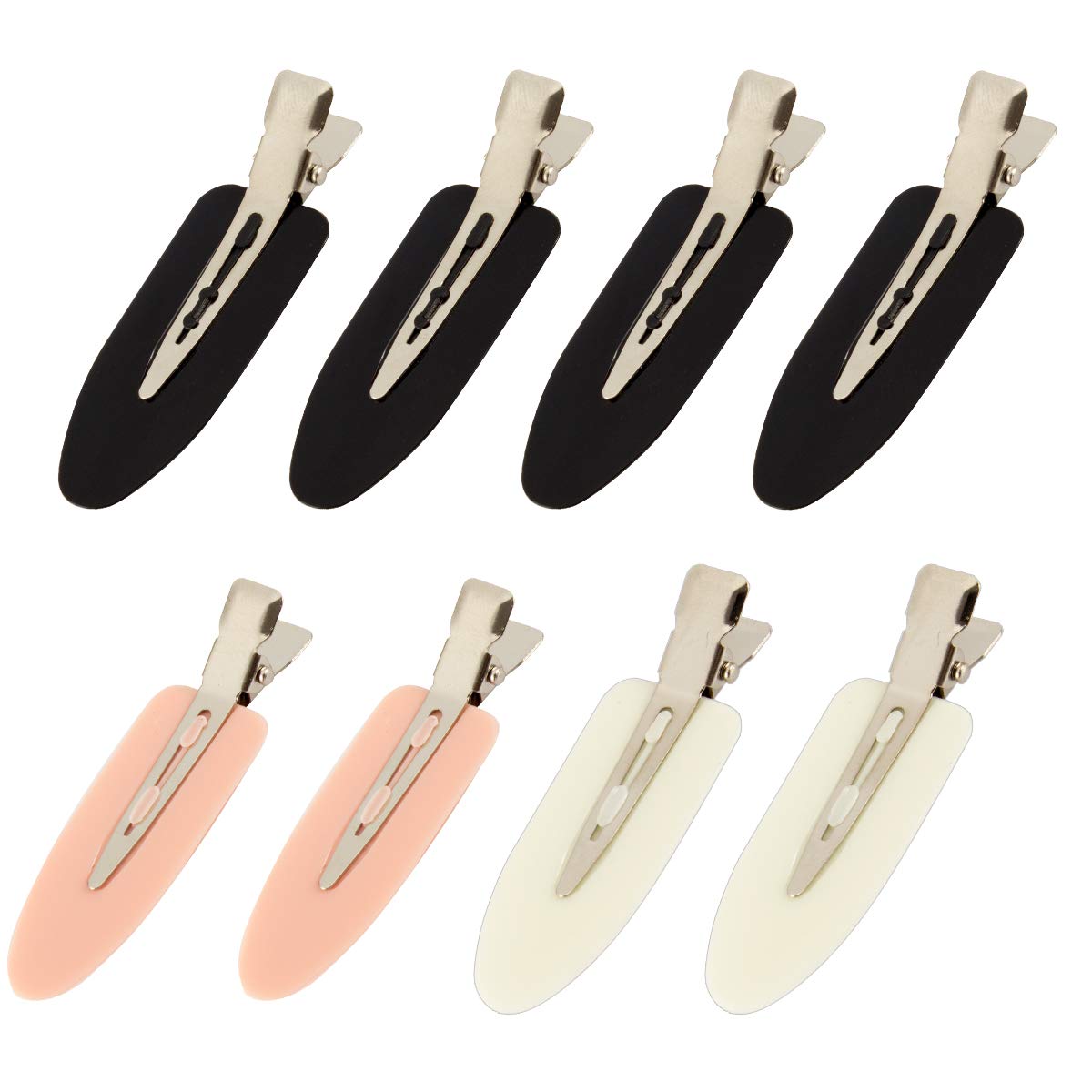 These hair clips are perrrrrfect for getting your hair out of your face while you apply your makeup. Brilliant.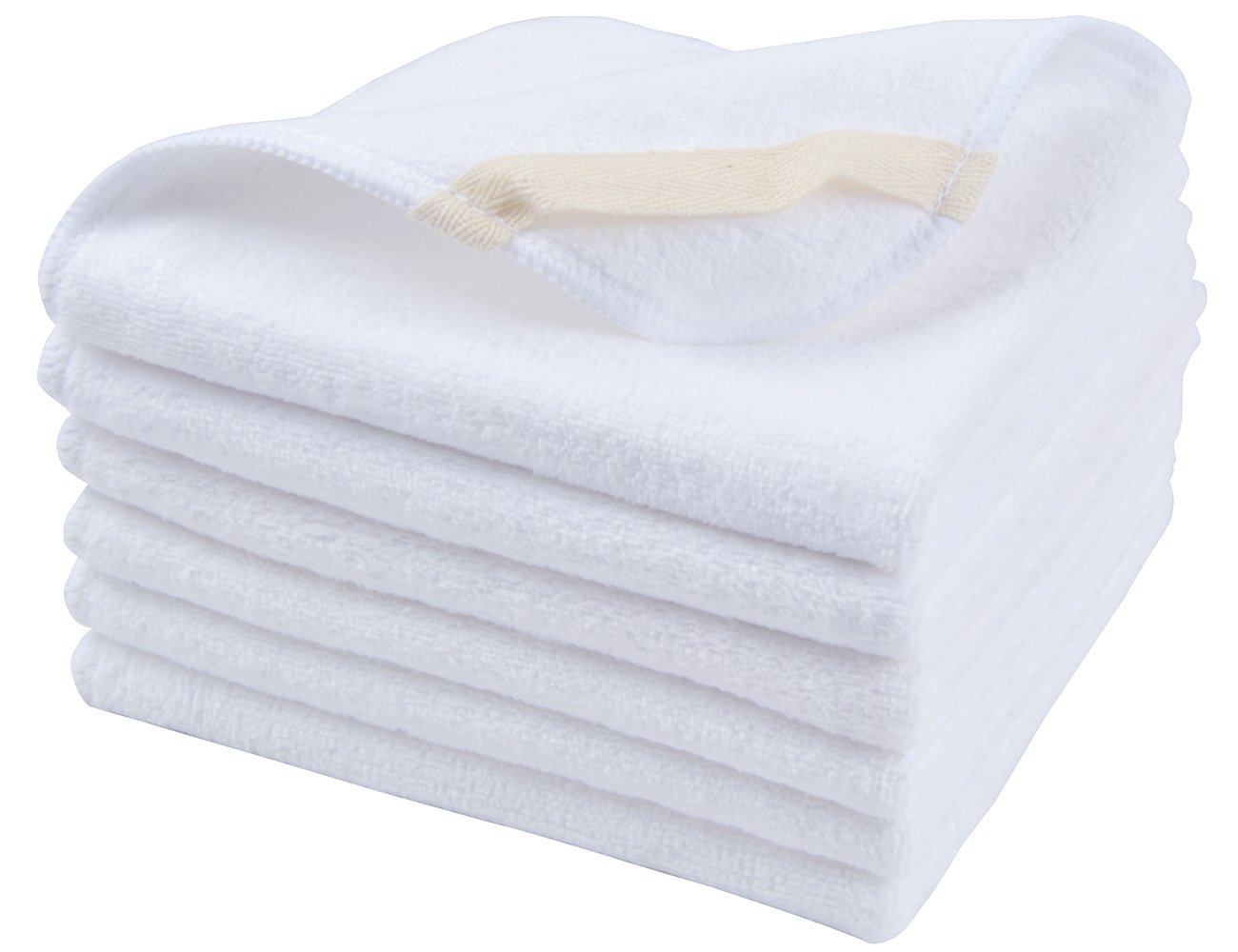 My Grandma always, always, always used a washcloth to take her makeup off at the end of the day, and she was clearly onto something. Nothing takes off your makeup as completely as a good microfiber washcloth. These have great reviews and come in packs of 2, 6, and 10; plus, there are so many pretty colors to choose from.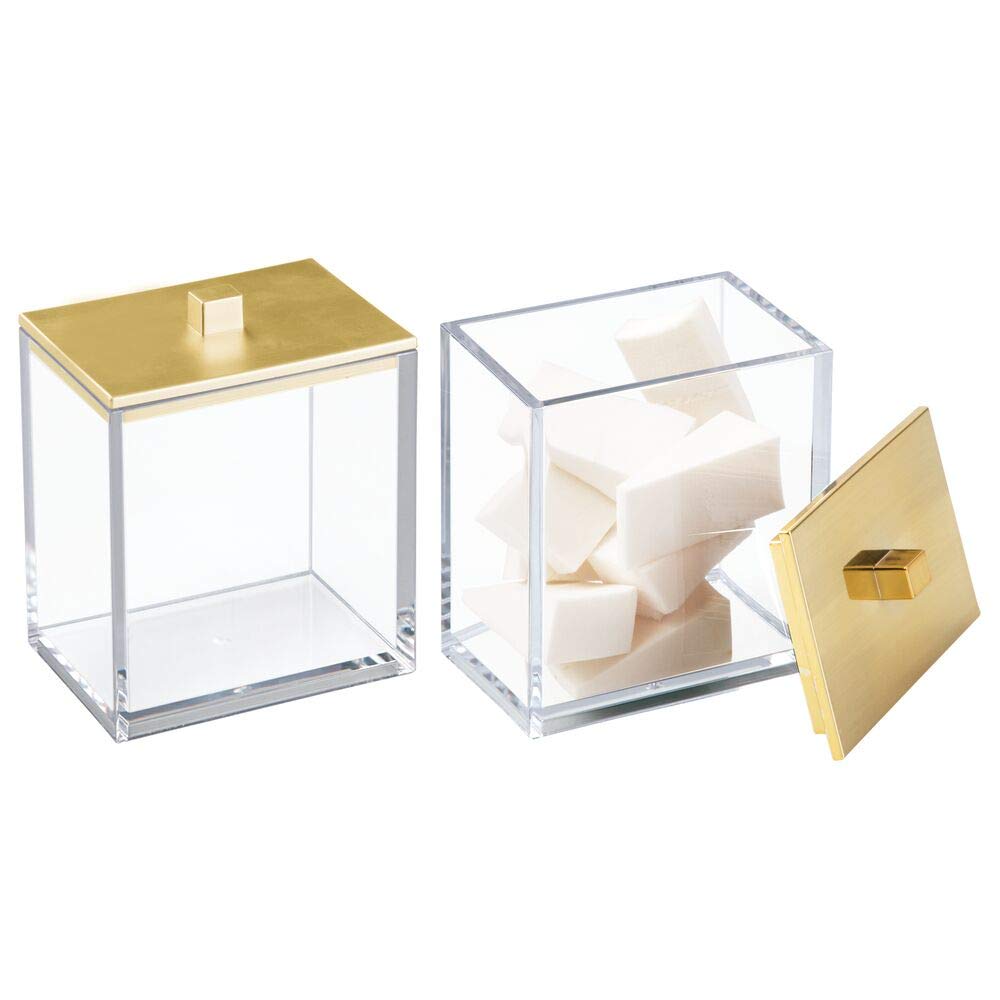 This year, of the many rooms to tackle, I want to get our bathroom more organized and just plain functional. These Modern Square Bathroom Vanity Countertop Storage Organizer Canister Jars are sleek and make finding a cotton ball so much easier.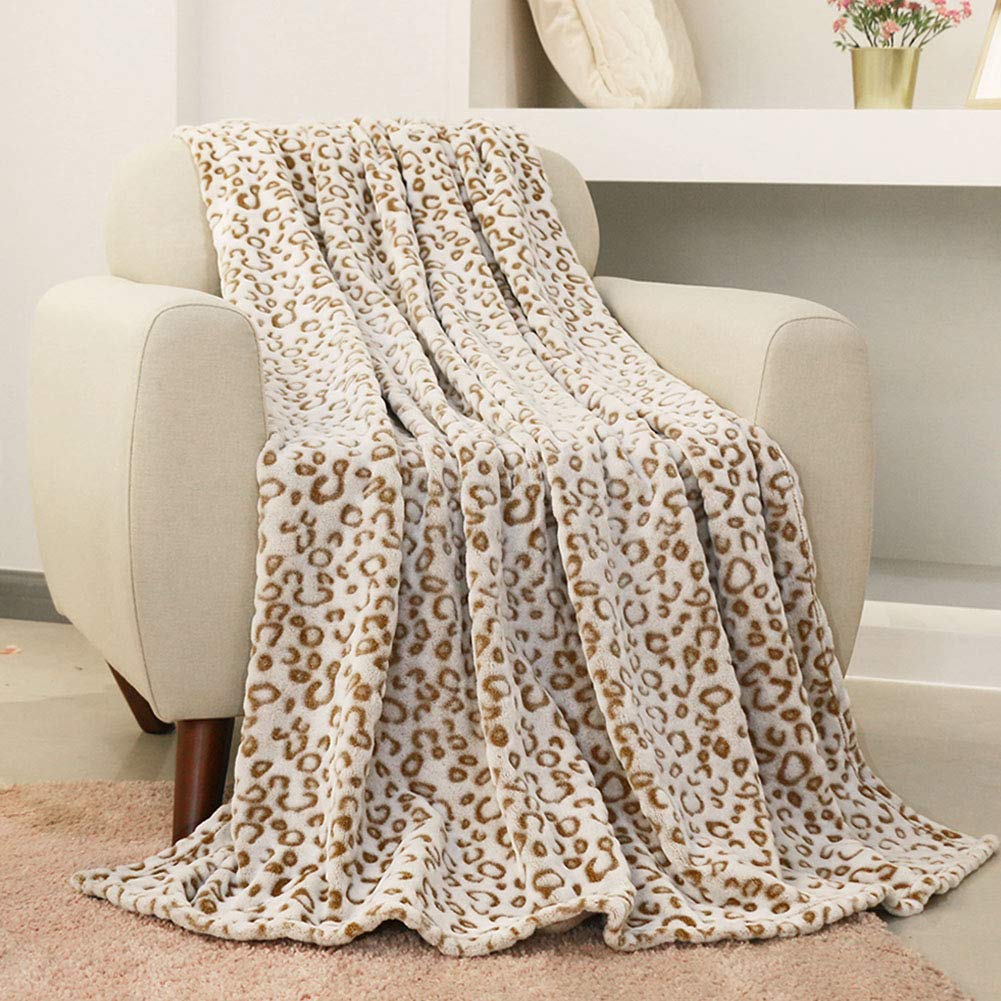 I feel like I am always cold in winter. I try to keep throw blankets all around the house so that I can mindlessly grab one wherever I am to warm back up. These Cozy Plush Leopard Throw Blankets remind me a lot of the much more expensive (though still incredible!) Barefoot Dreams throw blankets (also available on Amazon), for a serious fraction of the price. At just $22.99, these super soft blankets get rave reviews. Ordering.
Update, 2022: I recently discovered these luxury leopard throw blankets on Amazon and goodness are they an amazingly similar cozy blanket to the higher end blanket we all know and love. Snag one while they're on sale!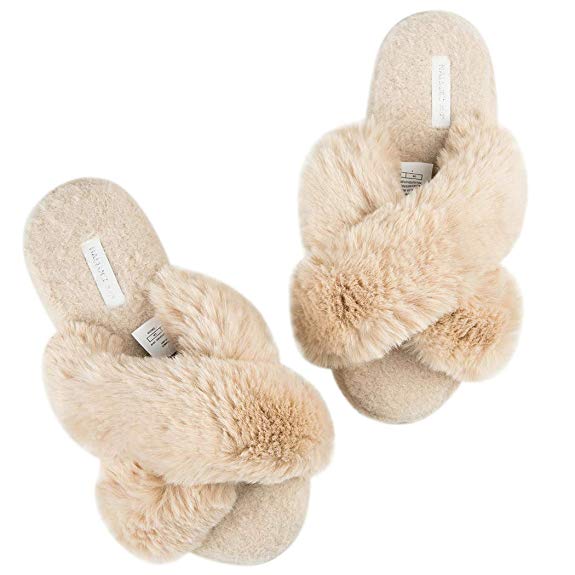 Like I said: always cold. And I hate socks. I know, I'm weird. I blame growing up in Miami. Needless to say, having a pair of cozy slippers on hand is the perfect cozy solution. These slippers come in several really pretty colors.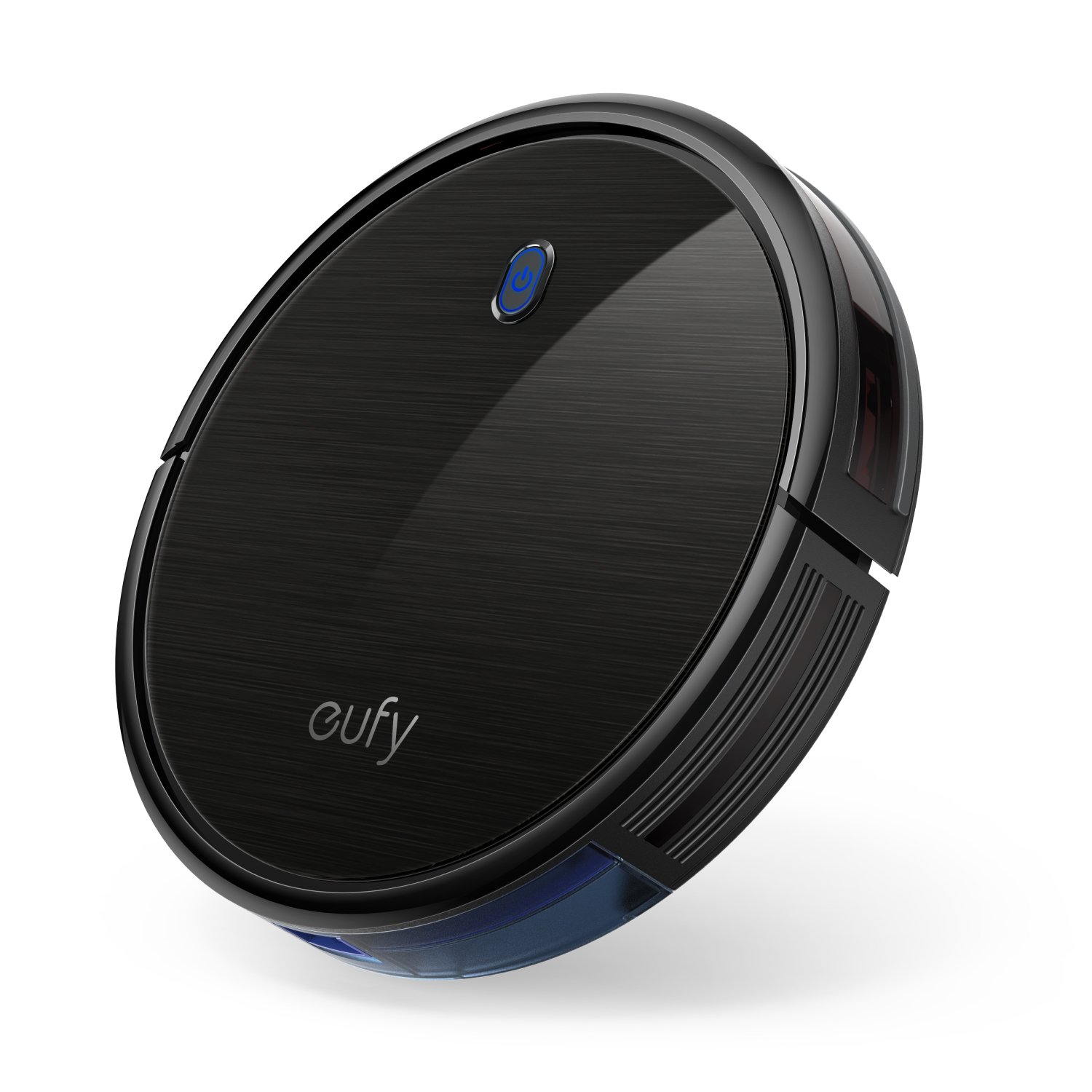 This Eufy RoboVac has been named the number 1 affordable robot vacuum on Amazon again and again, and it's not hard to see why: it's more affordable than most comparable robot vacuums, it picks up dirt better than other models, and it's super quiet. I mean, who likes vacuuming anyway?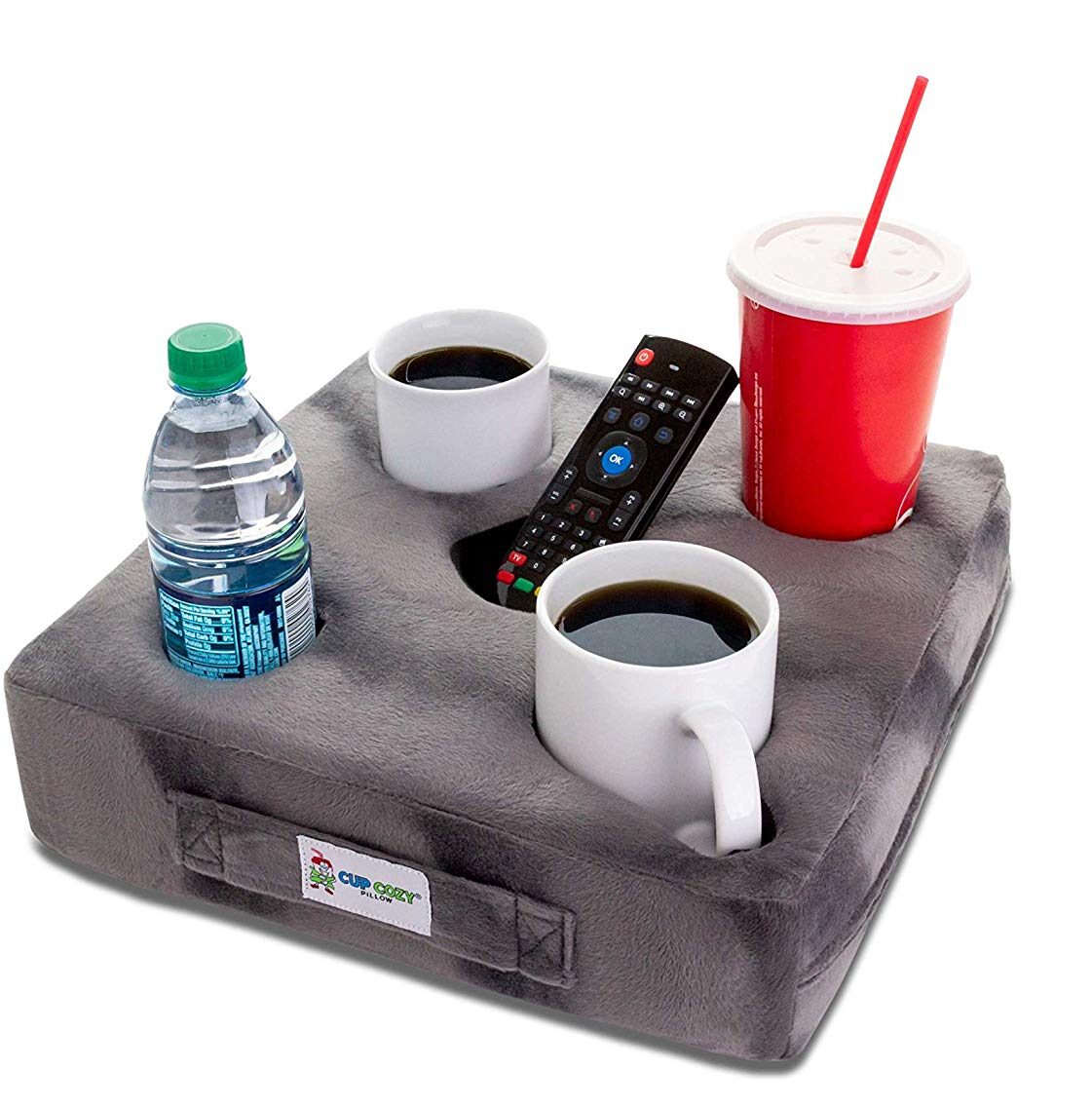 Okay, so this mini pillow table is admittedly kind of totally ridiculous … but also maybe sort of completely freaking awesome? 🤷🏻‍♀️
Whether you're in bed or on the couch, you can keep your favorite beverage by your side thanks to this clever cup cozy pillow. The pillow's five compartments fit most cup and mug sizes, and the insulation keeps drinks hot or cold for longer. Plus, if spills do occur, the soft cover is easily removable and machine-washable.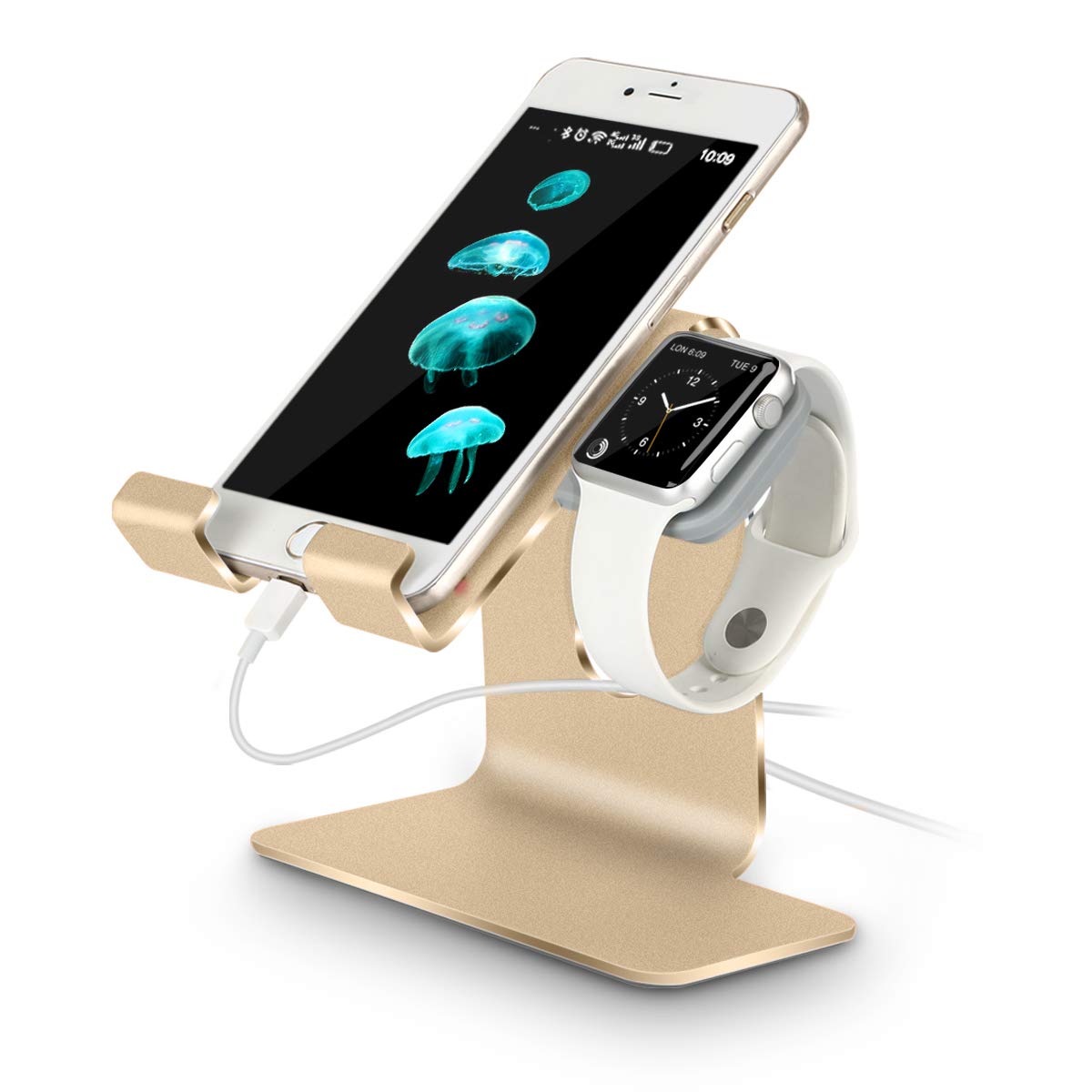 Technology, simplified. Love the simple yet genius design on this sleek charging stand that allows you to charge both your iPhone and Apple Watch.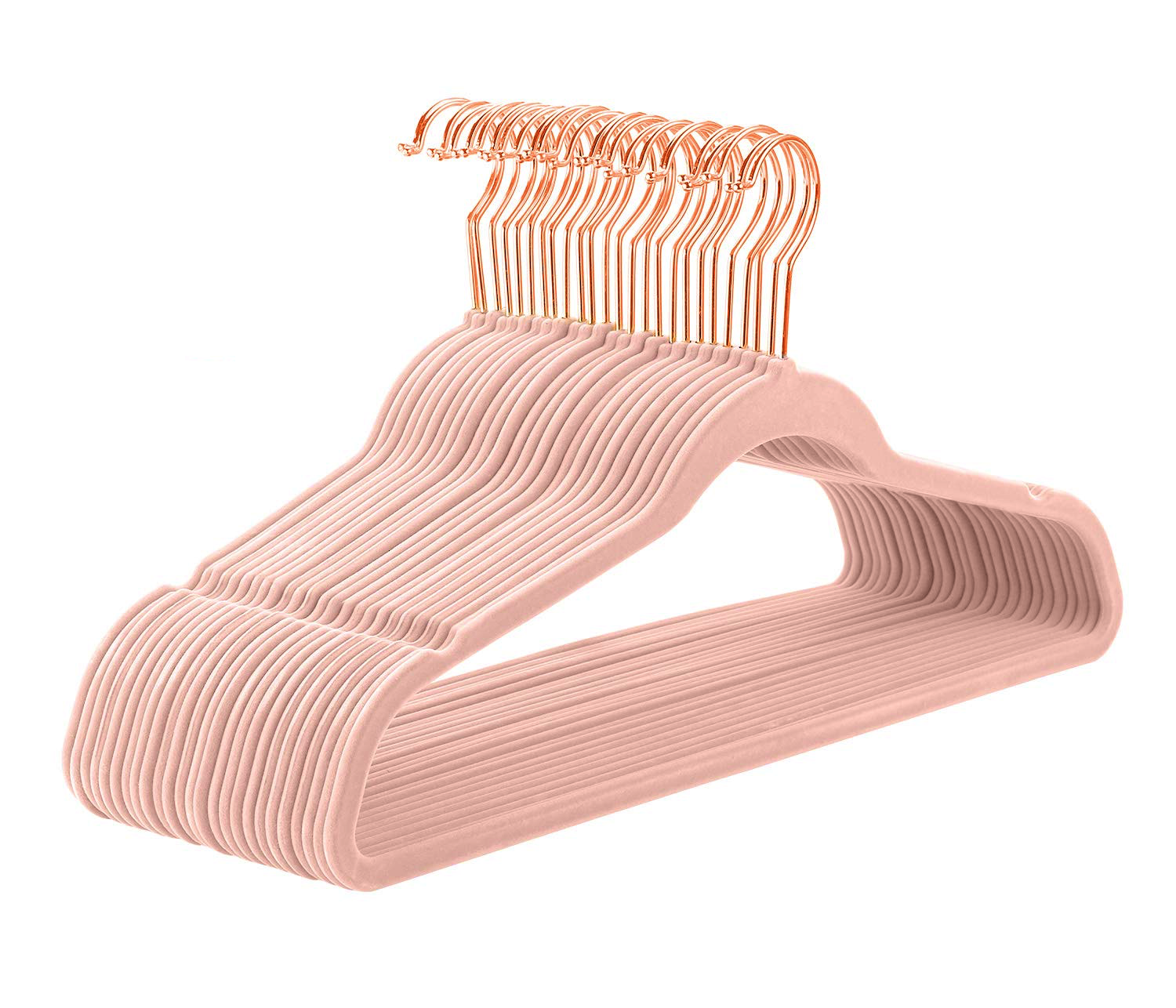 If you haven't yet tried velvet hangers, now's the time to give these nifty hangers a try. The velvet keeps your clothes from sliding around and falling off the hangers. Such a simple solution for a nagging problem. These come in a bunch of colors and are heavy duty.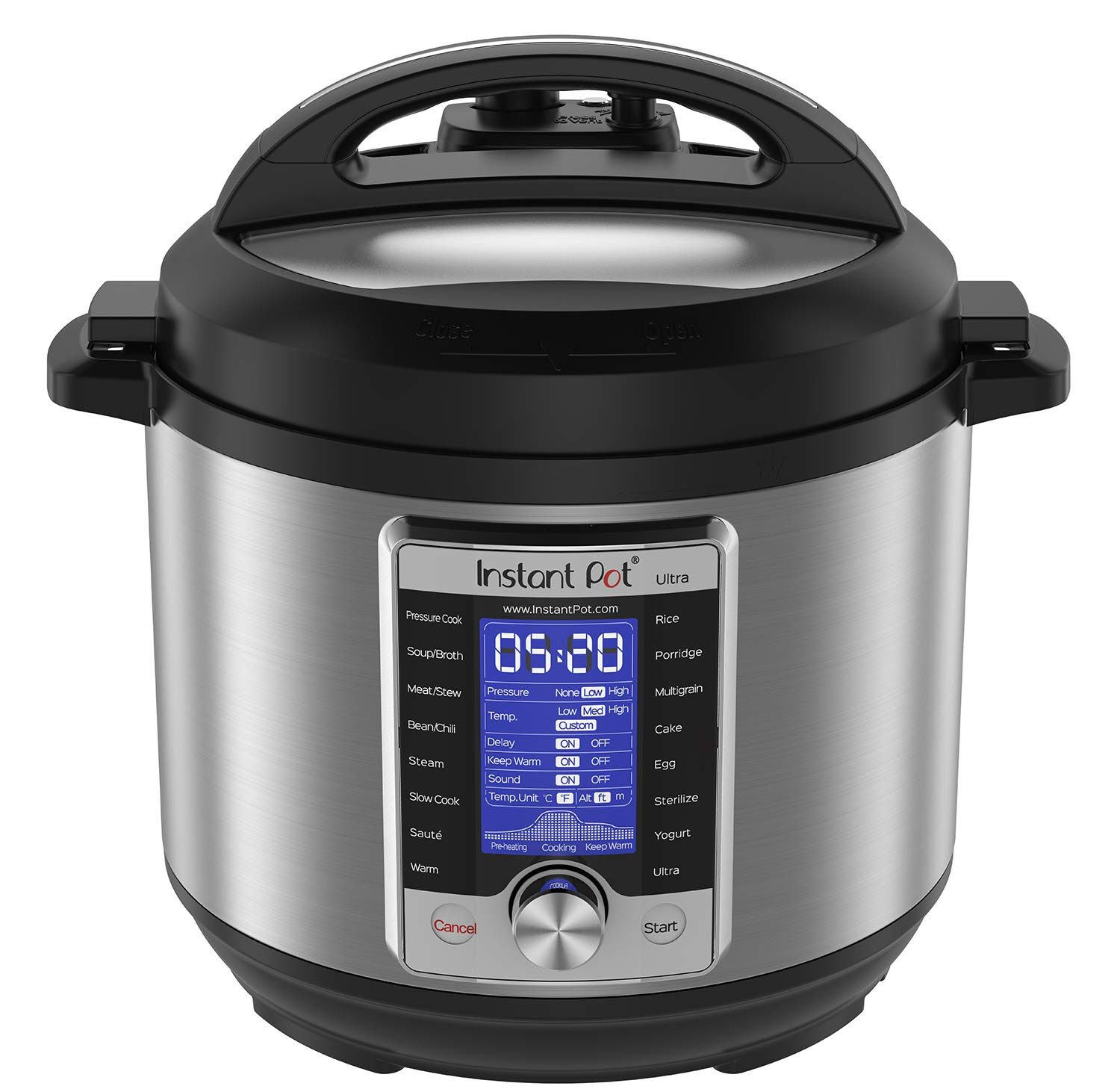 I am so in love with our Instant Pot. We cook dinner out of the Instant Pot at least twice a week. I mostly use the slow cooker, pressure cooker, and rice cooker features, but there are still SO many options I have yet to explore.
You can find our favorite Instant Pot and Slow Cooker Recipes here.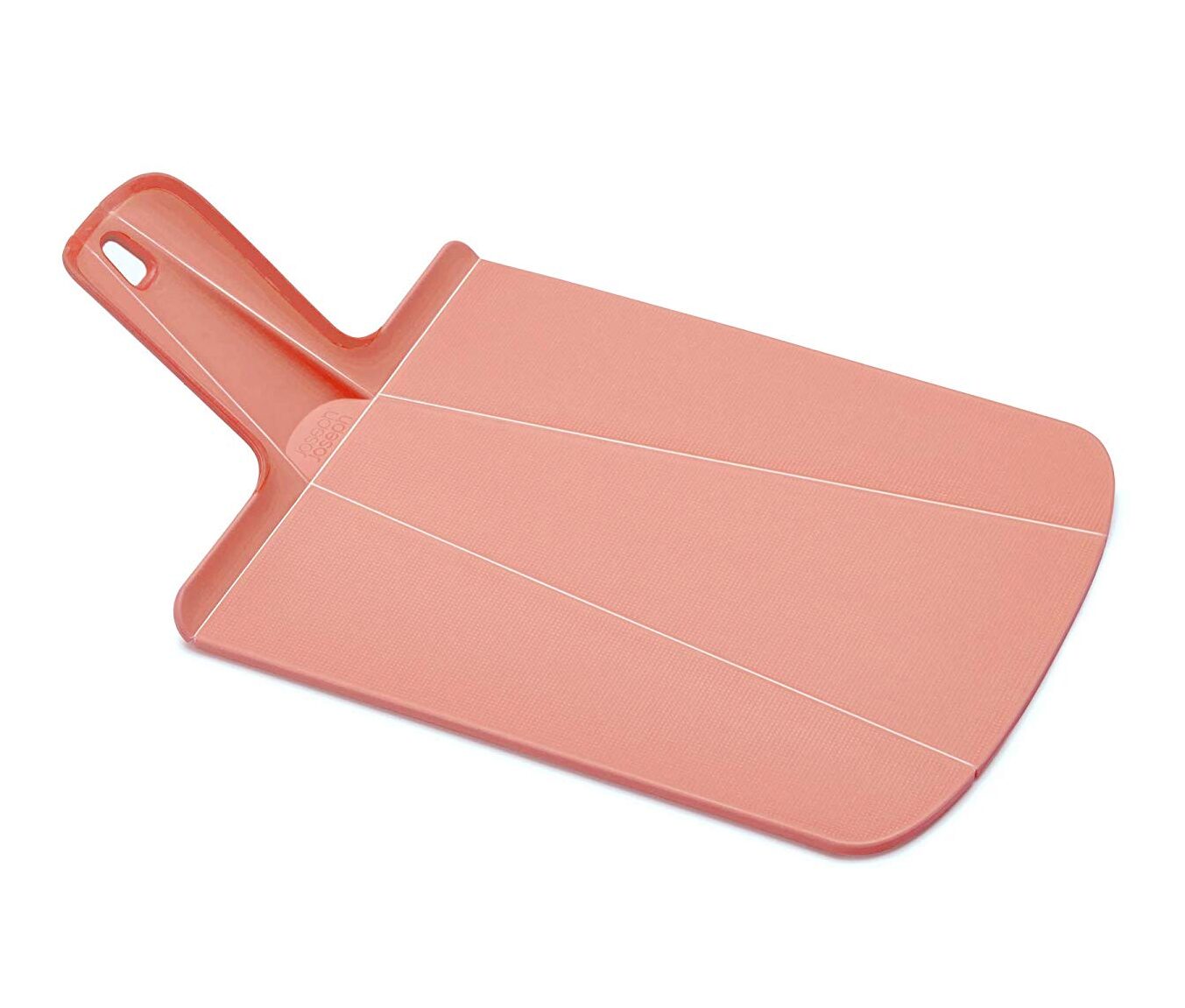 This cutting board makes things a whole lot cleaner in the kitchen — it actually folds inward to create a chute-like spot to transfer food from the cutting surface to other containers, like bowls and pots, with total ease. Made with a soft grip handle and durable cutting surface, this board comes in several versatile sizes and colors, making for a great addition to the kitchen.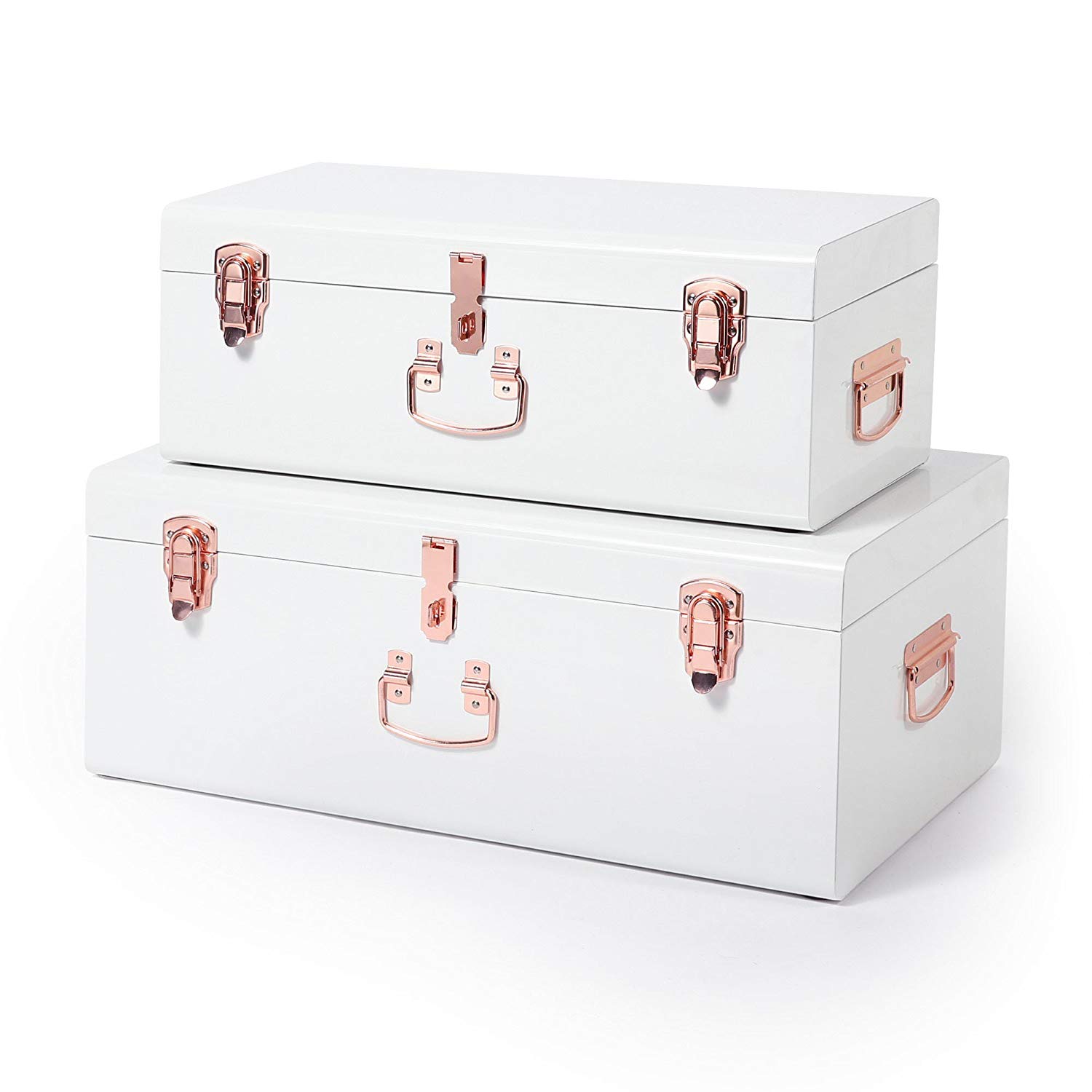 Do you know what's great about trunks? They store all manner of stuff and look totally stylish and intentional … even though they're holding ALL OF THE THINGS. These trunks are particular gorgeous with that rose gold metal hardware. Swoon. (The set also comes in a really pretty blush and grey.)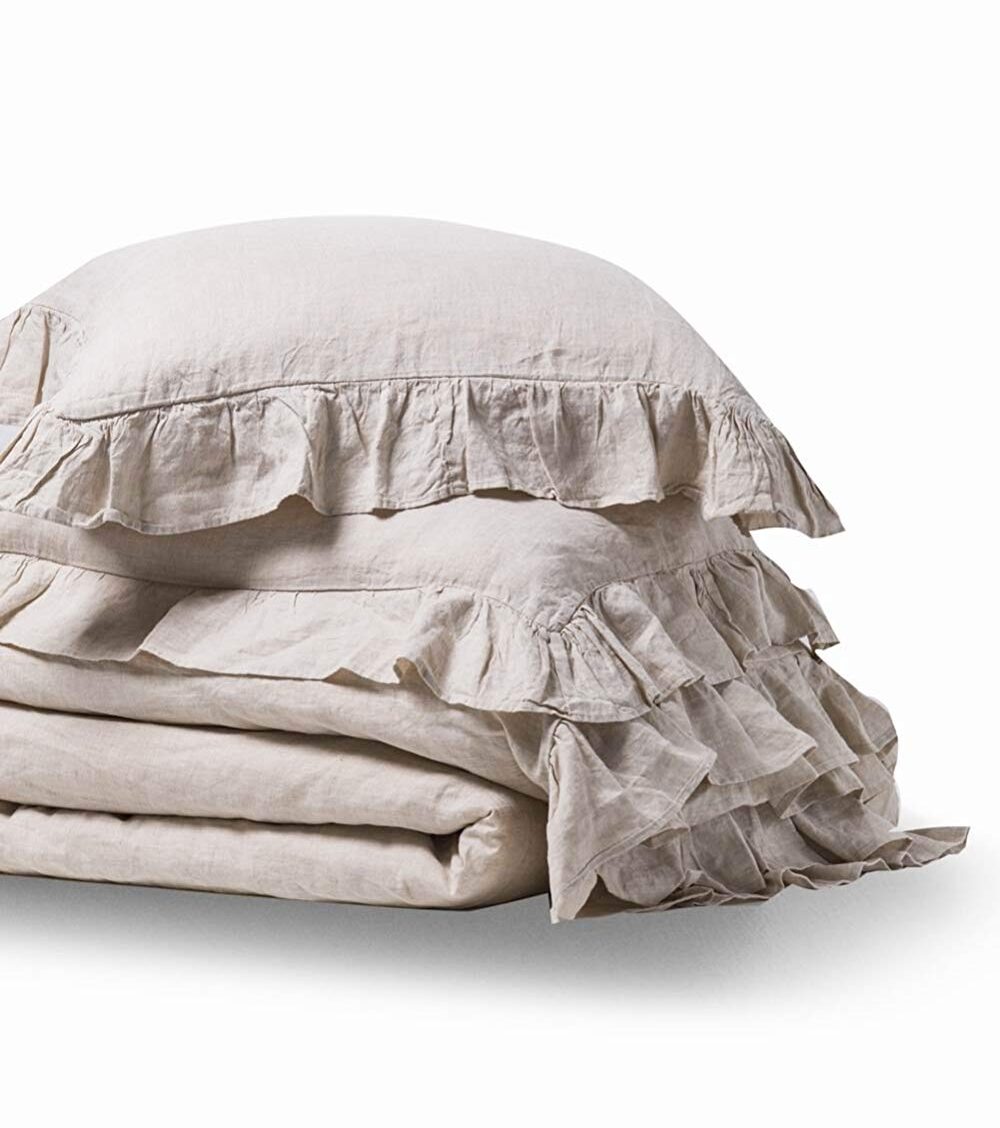 If you've never tried linen bedding, now's the time! Linen is awesome because it looks great straight out of the wash (and washes easily, no dry cleaning or ironing necessary!), is soft, durable, and looks chic. We have this duvet set and these linen sheets and I'm obsessed.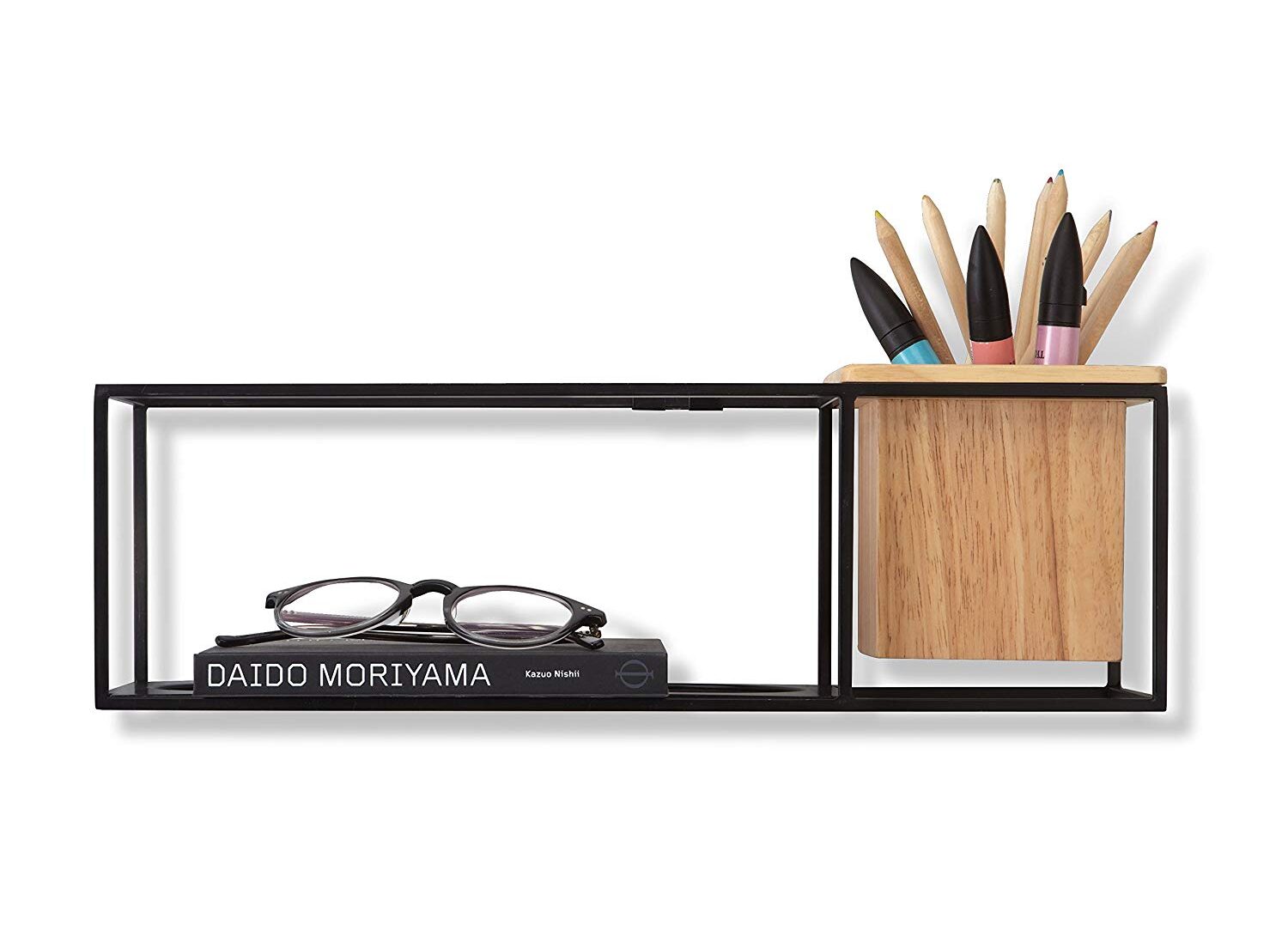 Though this doubles as a modern desk organizer, what I really love about this shelf is it's floating capability. Our bedroom is small and we don't have room for two night stands; I love that this floating shelf can be mounted by a bed — it's the perfect place for a cellphone, book, and glasses.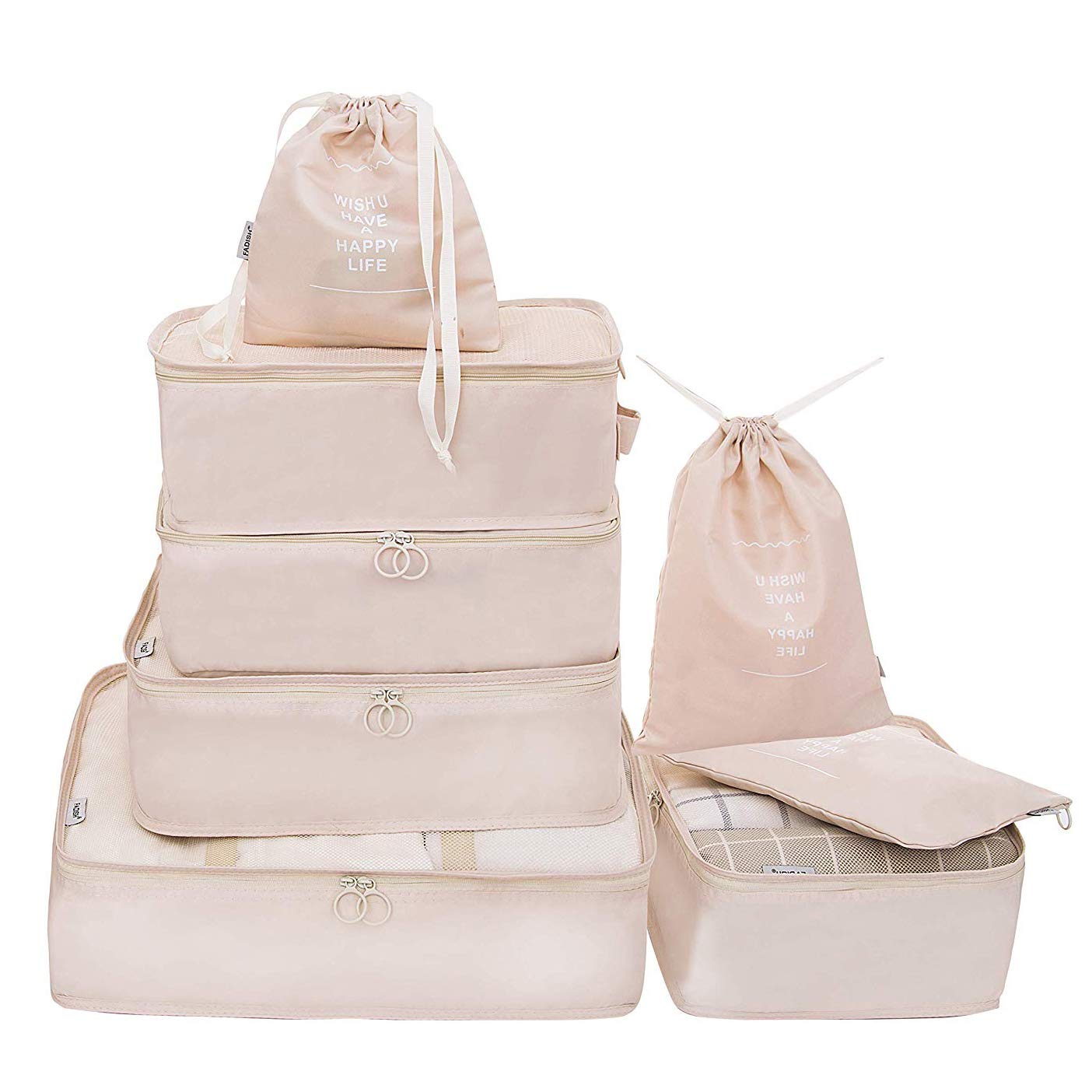 I have always been a terrible packer. I tend to majorly overpack, especially with two kids who pretty much need everything. About a year ago I discovered packing cubes and suddenly, packing, and travel in general, was so much easier. I am such a packing cubes convert these days, I actually have out sets of packing cubes for Christmas and Hanukkah presents this year!
These packing cubes are durable, wash easily, and will keep your suitcase – and unpacking in hotels – organized, so you can overpack to your heart's content.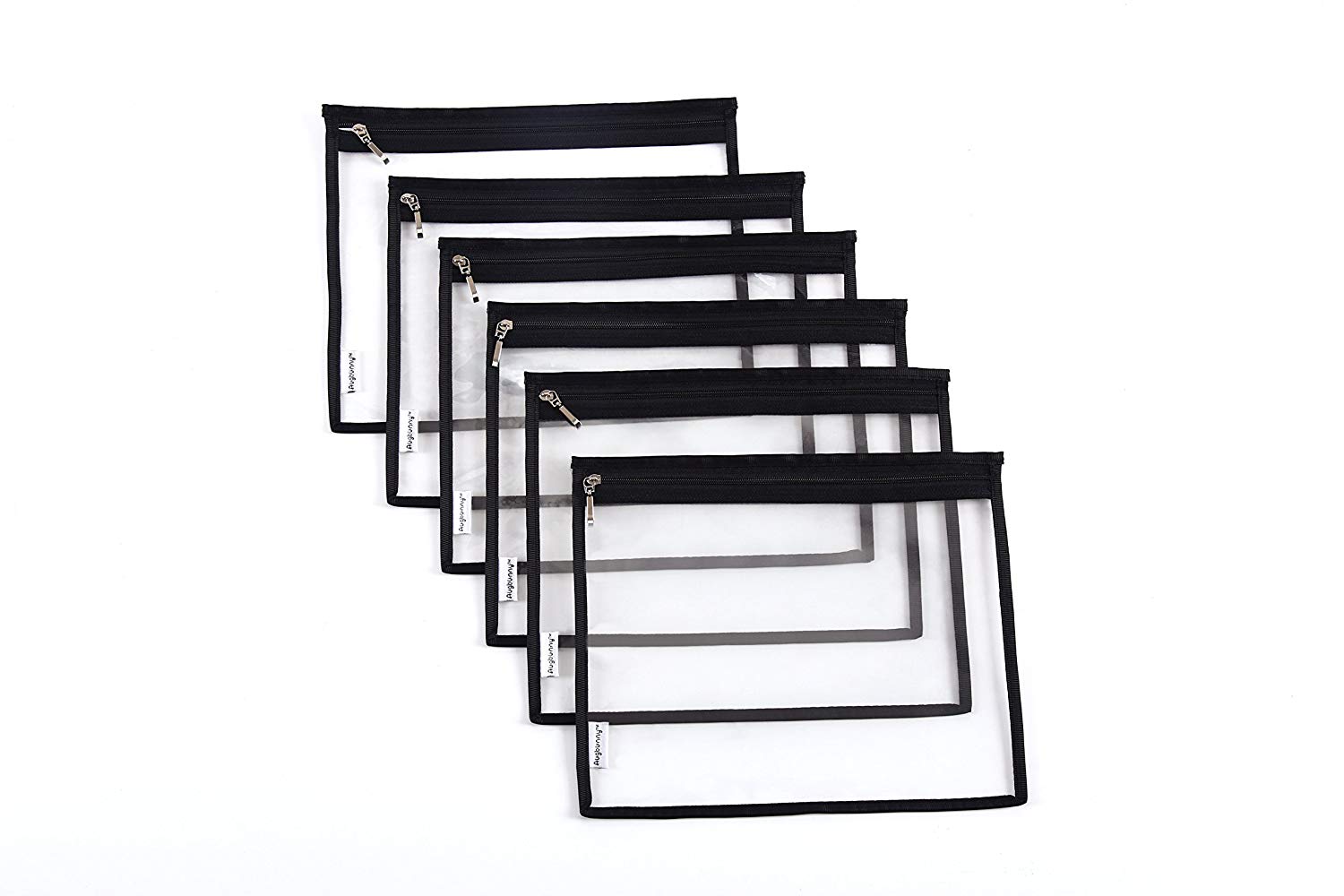 I love using reusable zip pouches. They're actually how I keep my diaper bag organized. (This is a must-have mom hack, by the way!) They can be used for toiletries, beauty on the go, snacks, or smaller items you want to keep track of.
The durable reusable pouches come in small, medium, and large sizes.
SHOP MY FAVORITE AMAZON FINDS | CLICK LEFT & RIGHT ARROWS TO EXPLORE

Love Amazon as much as I do? Check out these Amazon post favorites:
The Amazon Makeup Organizer Travel Bag Everyone is Buying (Plus a Comparison of the Sizes)
20 Neutral Amazon Home Décor Finds for Winter
25 Gorgeous Amazon Home Décor Finds
50+ Adorable Fall and Winter Amazon Outfits for Girls
18 Totally Chic Pullover Sweaters and Tunics From Amazon
Any amazing Amazon finds lately? I'm always on the lookout.