This post contains affiliate links, which means that if you click on one of the product links, I'll receive a small commission. Thank you so much for clicking through and helping to support this little blog business of mine! Read more about our site, privacy, and disclosure policies here.
Visiting Boston? These are the must see and can't miss sights and attractions in Boston, including the best parks, museums, shopping, historic sites, and places to eat throughout the city!
Somehow we blinked and it's been six months living here in Boston. Goodness, time flies when you're having fun and soaking up every minute of a great city.
We're constantly exploring all of the different areas of Boston, and I definitely have wild dreams of bouncing around all of the different areas, living in swanky brownstones all over this awesome city. Though truth is, I'm pretty darn taken with Cambridge.
Living in and Visiting Boston
As for the city of Boston itself, ZOMG, you guys, I'm in love. I mean, yes, I always fancied myself an NYC kind of gal, but there's something about Boston that just feels right. Sure, it's cold, but so is New York.
Boston oozes charm and a rich history. It reminds me so much of New York; less crazy and hectic, a little cleaner, with a touch of that coastal New England vibe we can't get enough of. (Did you know we got married in Maine?)
I absolutely love living here. And I will happily tell anyone who is considering a trip up the coast, to visit Boston.
I mean, for starters …
Boston is
extremely

walkable. The city is smaller than you might think, and most everything is within a twenty minute walk of downtown. Public transportation is easy and reliable; though honestly, we prefer to walk almost everywhere because of how accessible everything is.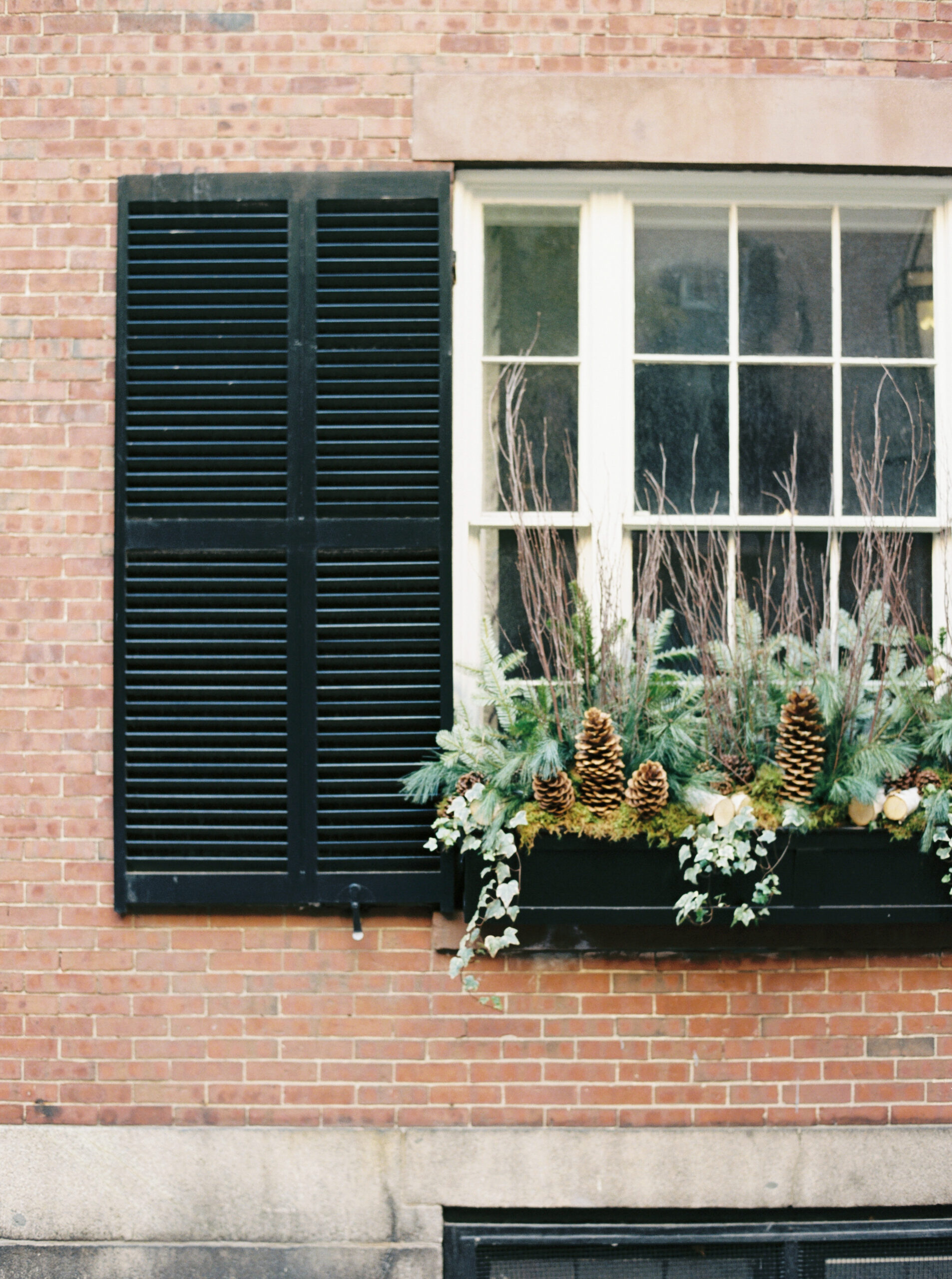 Boston is SUCH a visual treat.
The architecture here, the brownstones, the Emerald Necklace (a name for the 1,100-acre chain of parks linked by parkways and waterways in Boston and Brookline, Massachusetts); this place looks right out of a movie.
And Boston in winter; I can't stop sighing over how stunning the city looks set against the cold backdrop. Christmas decorations here were truly something to be seen. Now that the trees are mostly barren, and it's just endless rows of brick and cobblestone, I find myself snapping photos wherever we go.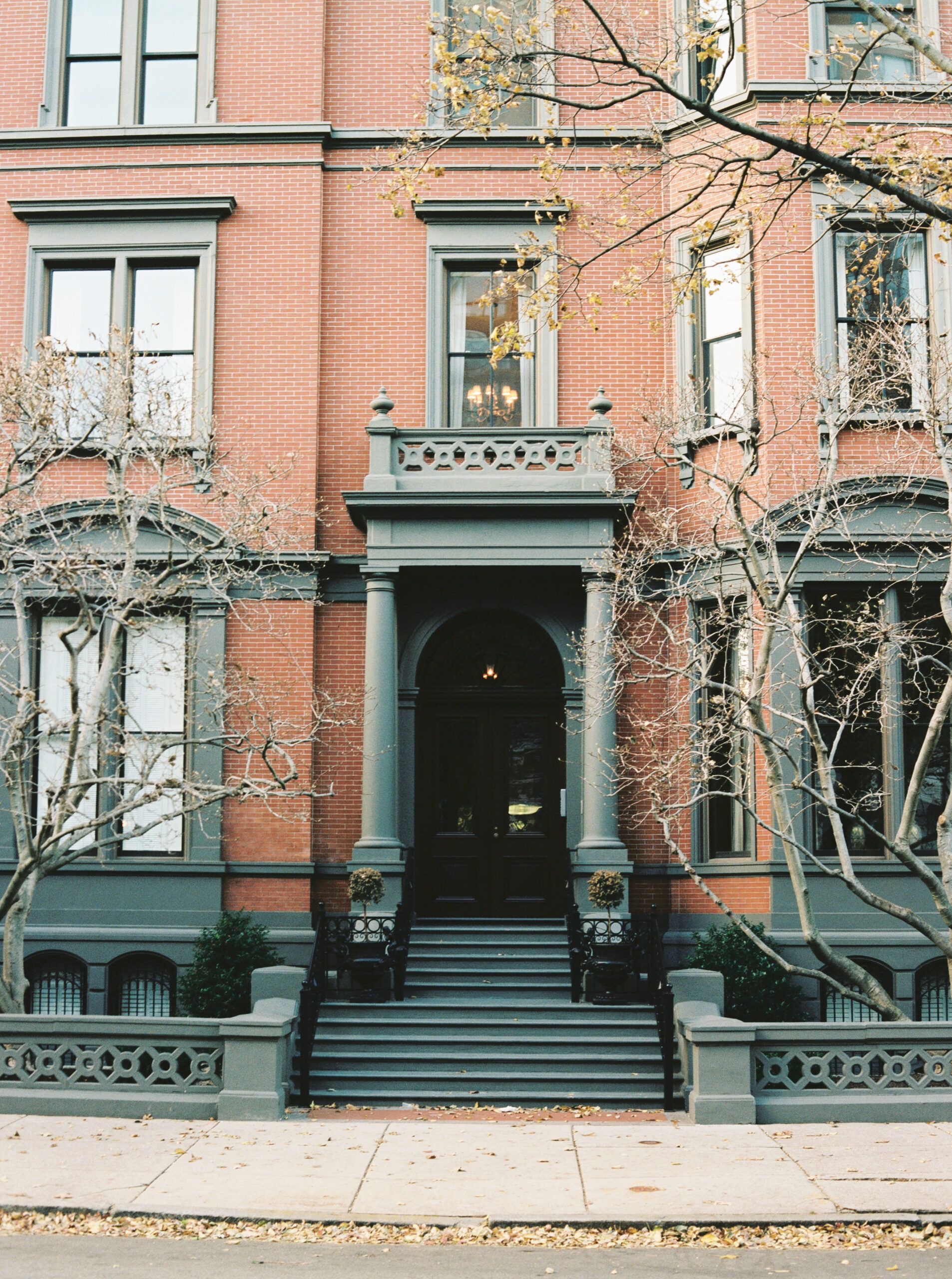 I mean, every single doorstep throughout Back Bay, Beacon Hill, and Brookline is completely magazine worthy.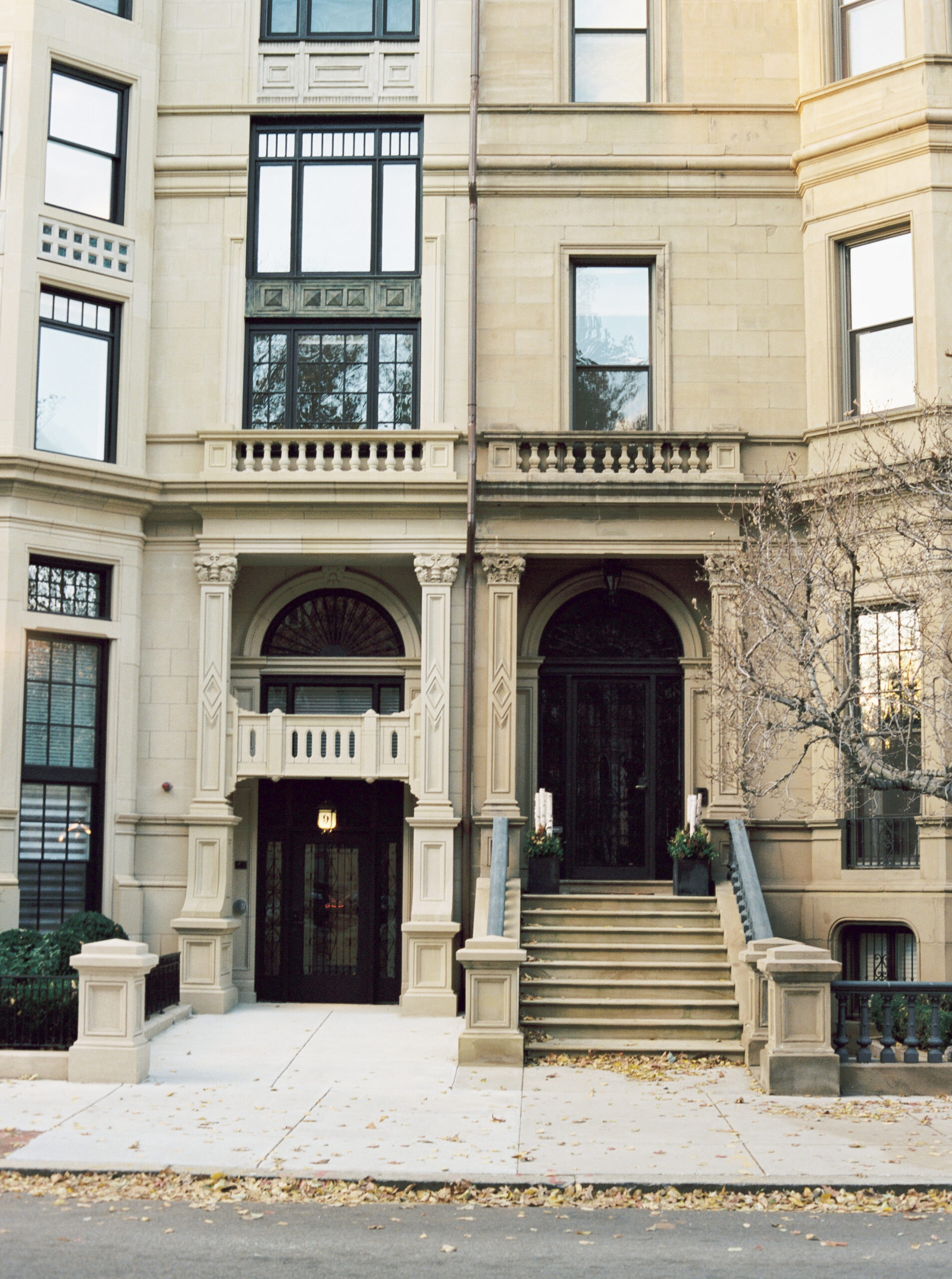 There really is SO much to do here in Boston, including some of the best sights and attractions.
There are endless sights and attractions to visit in Boston and we spend most weekends wandering either the city (including museums, parks, boutiques, historic landmarks, and the chicest little restaurants, coffee shops, and cafes), or taking long drives out to incredible towns throughout New Hampshire, Rhode Island, and more.
Also, the food is incredible. I haven't had a bad meal. Seriously.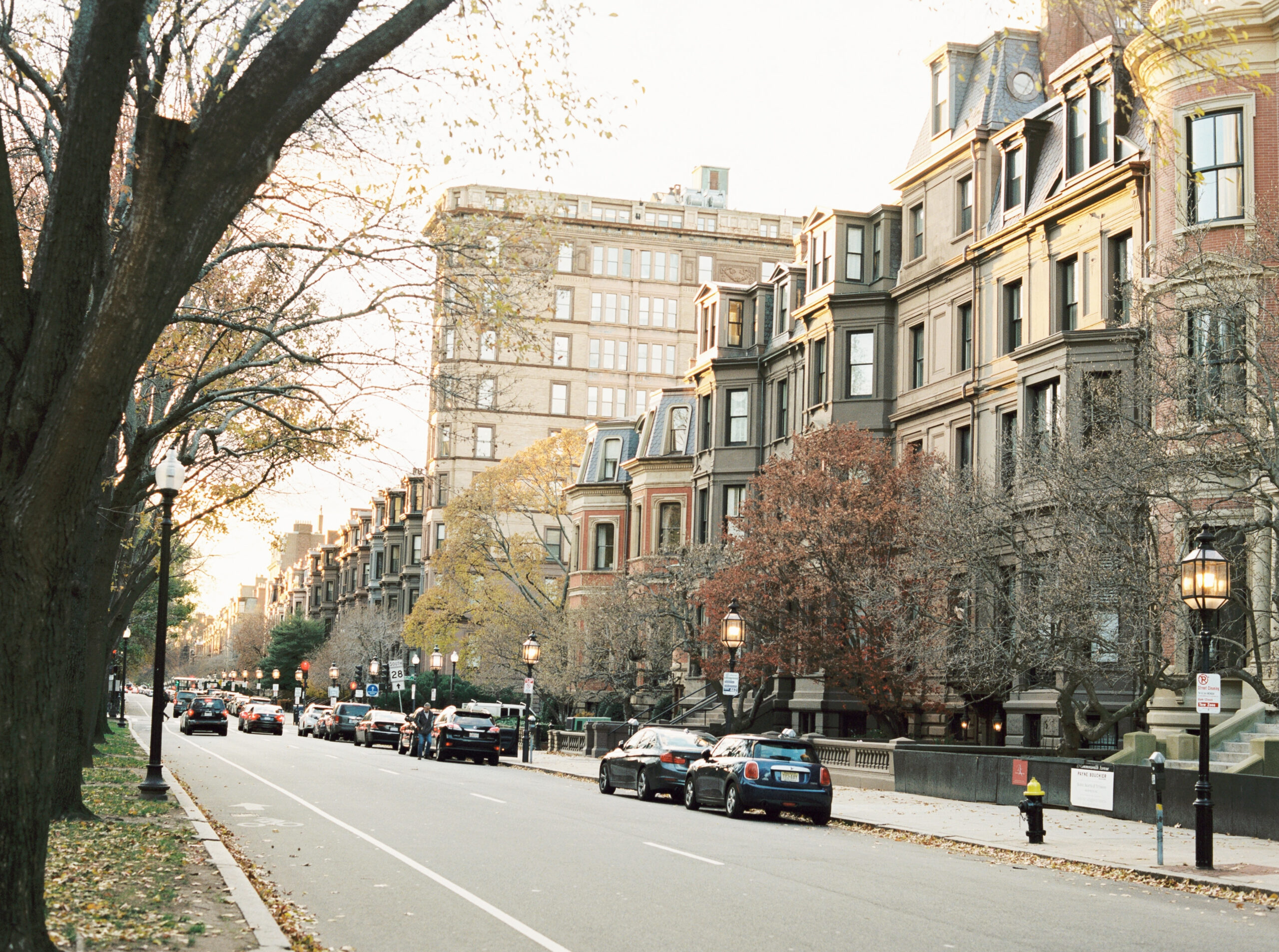 There are a ton of weekend getaways just a few hours drive in every direction from Boston.
In 2020, we plan to do all of the New England road trips. At the top of my list: Newport, Cape Cod, Nantucket, Salem, Martha's Vineyard, and Woodstock.
Though a mere three hour drive to my parents beach house in Maine makes that trip a hard one to pass up on as often as we can.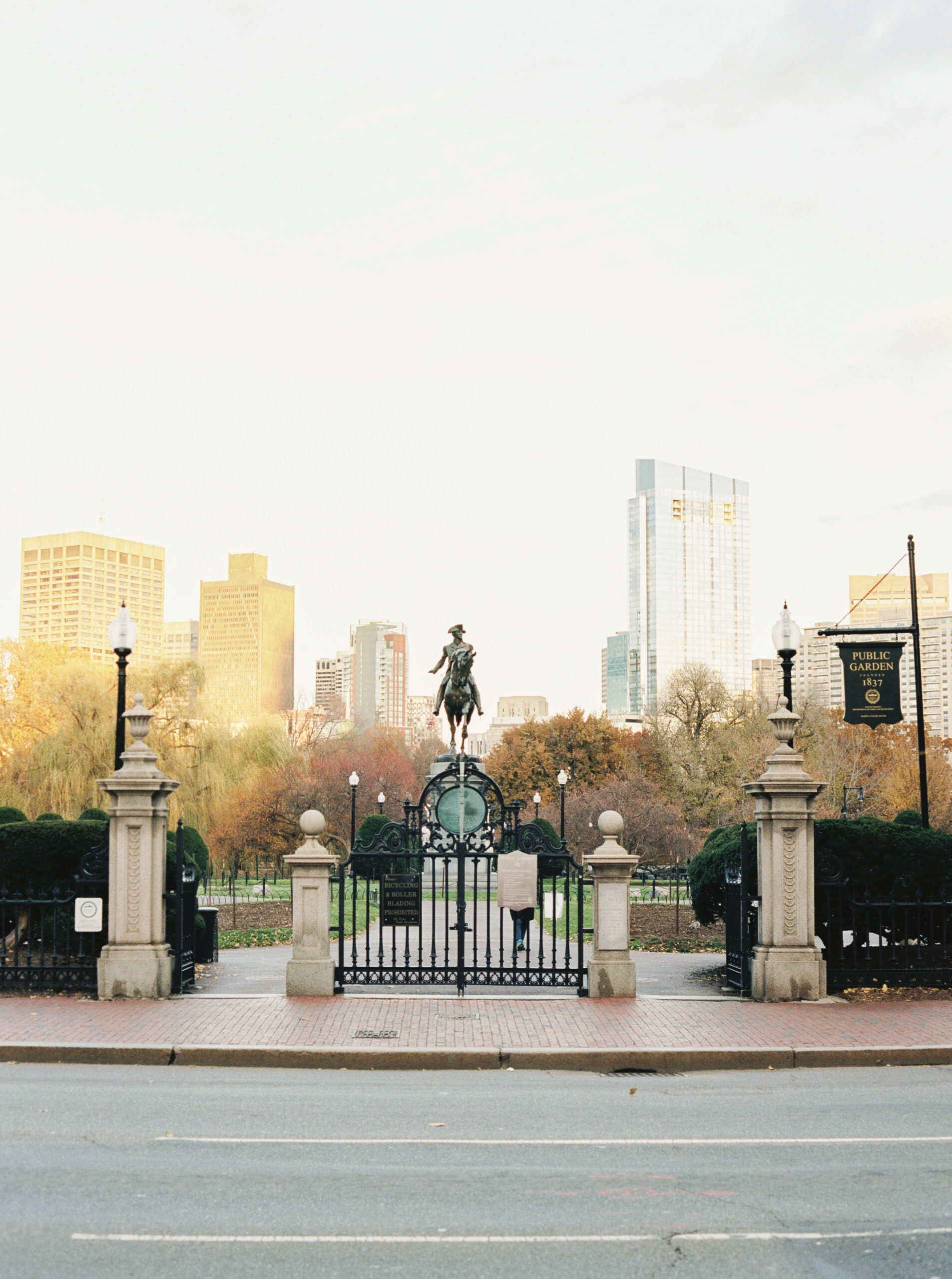 We also decided that for the girls' "spring break" – a week off of school in February here in Boston – we're simply going to staycation.
I'm a big nerd, so I plan on coming up with an itinerary for our week off, that way we can get in all of the big sights we've been meaning to check out. Especially because we still feel so new in this city, I'm excited to play tourist and really enjoy all of the amazing things that Boston has to offer.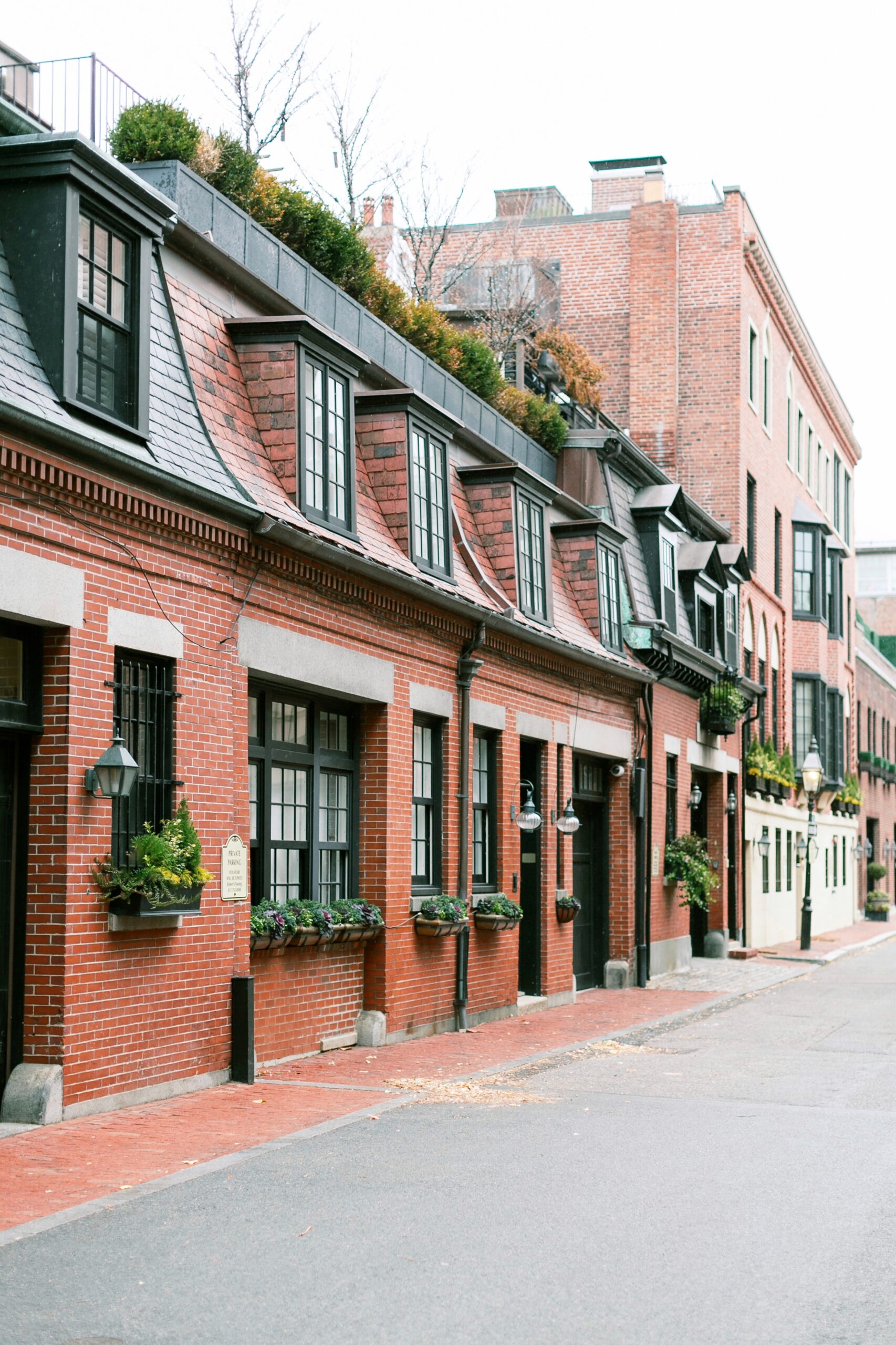 I hope to have a post all about the best things to do in Boston with kids soon, but in the meantime, these are a few (okay, more like 30+) of those most-see sights and places to visit throughout Boston, with plenty sure to be on our Boston staycation to do list …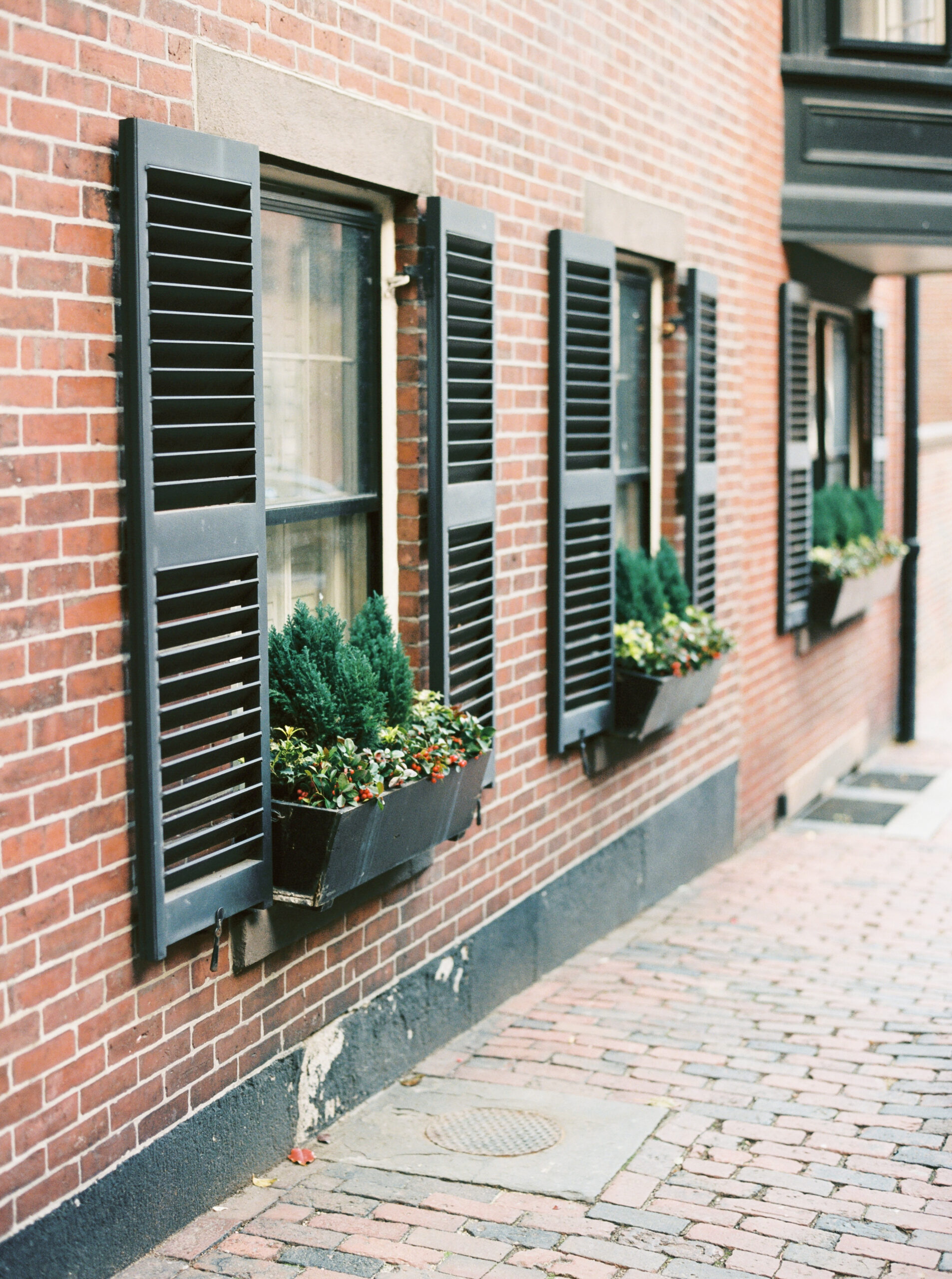 Visiting Boston: More Than 30 of the Very Best Things to Do in Boston
Beacon Hill is one of the most charming (and widely photographed) neighborhoods in Boston. Odds are, if you've seen pictures of Boston, most are of the famous streets nestled all throughout Beacon Hill. Think iconic gas lamps lit over brick sidewalks, Federal Style row houses, antique shops, boutique stores, and the sweetest little restaurants. Beacon Hill is also home to the famous Cheers bar!
Fun Fact: Acorn Street is known as the "Most Frequently Photographed Street in the United States", and it's really no surprise, with its cobblestone streets and utterly charming row houses.
When we first visited Boston, after Mike was offered a job and we knew we'd be moving here, Beacon Hill was our first stop. I could spend hours upon hours meandering through the little streets.
Be sure to give yourself time to wander along the cozy cobble-stoned streets and admire the historic brick buildings, glamorous doorways and door knockers, and hanging planters full of blooming flowers. Then fall into Tatte for a delicious pastry and cup of coffee.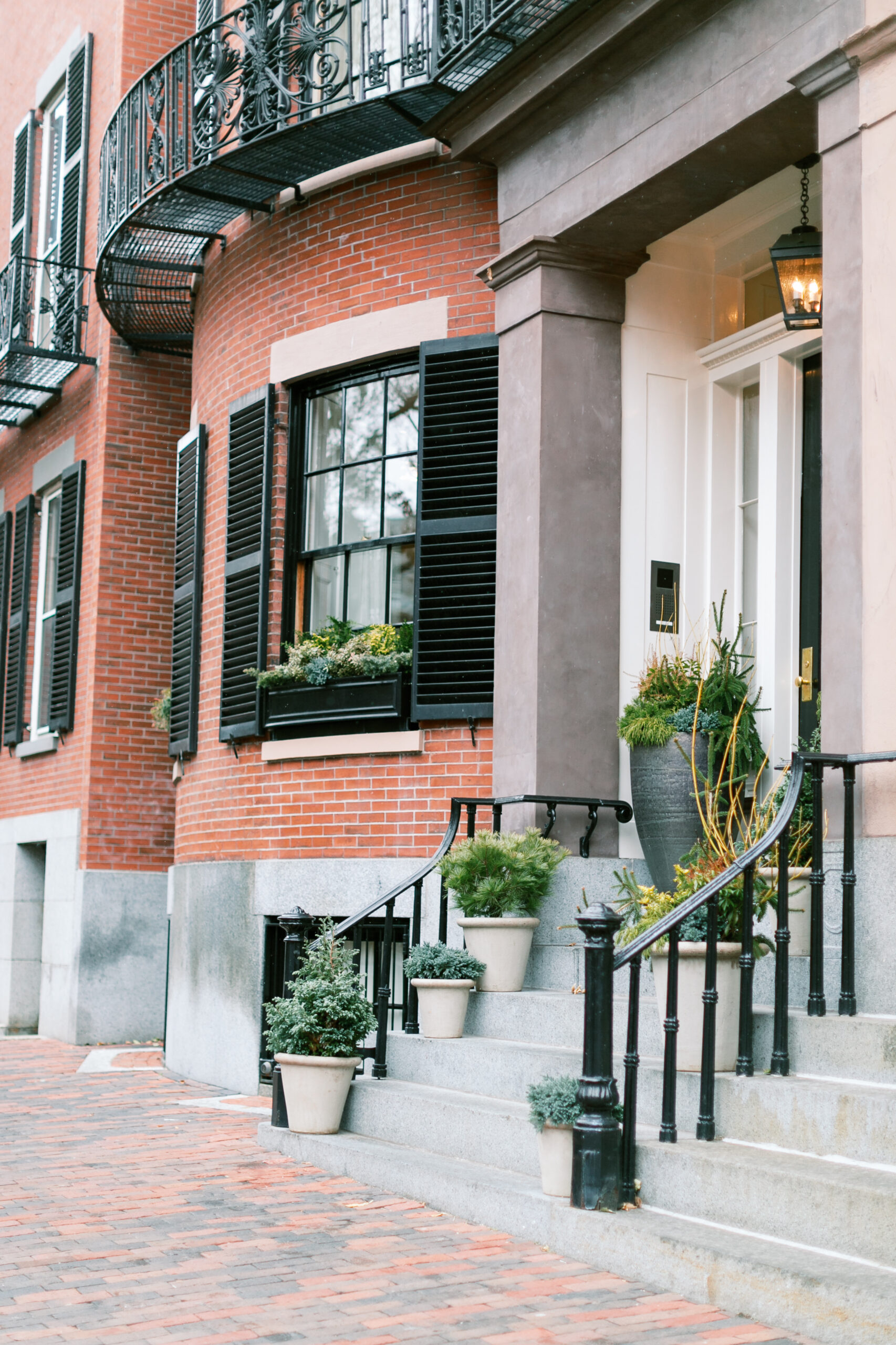 Back Bay
Back Bay, home to all of the gorgeously massive and stately Victorian houses, is also where you'll find some of the city's best shopping. If shopping is your jam, you're going to love Back Bay.
Newbury Street – the most glamorous shopping street in all of Boston, is probably most similar to New York City's Fifth Avenue. Newbury Street is comprised of eight blocks of stores and boutiques. I have such a crush on Newbury Street, and could spend all day there sipping coffee in the local coffee shops, window shopping at high end retailers like Cartier and Valentino, plus boutique gems like Allbirds, LIT Boutique, etc. And of course, Newbury Street has the best people watching.
Just adjacent to Newbury Street is Copley Place, an upscale shopping mall located on Boylston Street, which is famous for the finish line of the Boston Marathon, the Boston Public Library, and Copley Square. Copley Place includes high end retailers like Christian Dior, Tory Burch, Tiffany & Co., Jimmy Choo, David Yurman, Louis Vuitton, Salvatore Ferragamo, Saint Laurent, Burberry, Furla and Gucci. The mall is connected directly to the Shops at Prudential Center via a skybridge over Huntington Avenue.
The Prudential Center – also boasts epic shopping opportunities, and is anchored by Lord & Taylor and Saks Fifth Avenue. Even better, the Prudential Center is home to Boston's only Eataly, a swanky and huge indoor Italian market (which is fabulous, I might add!)
The Boston Public Library was founded in 1848, and this location was built in 1888 and offers one of the largest lending collections in the U.S. with over 23 million items. Free tours are offered seven days a week, focusing on the sweeping, Renaissance-style architecture, inspired by Paris' Bibilotheque Nationale and art-filled spaces with sweeping murals. Don't forget to make a wish by rubbing the tail of one of the stone lions leading up the staircase of the grand entry inside.
The Skywalk Observatory is at the top of the Prudential Tower in Back Bay and is a must on a clear, sunny day in Boston. At 50 floors up you'll get an incredible view of the entire city, and rumor has it, you can see for 100 miles, to the beaches of Cape Cod to the south and the mountains of New Hampshire to the north. Audio guides with interesting facts and history about the city are provided to visitors, including a special audio guide for kids, to listen to while you check out the views. You can also grab a bite to eat on the 52nd floor at the Top of the Hub Restaurant.
Fun Fact: Boston Common is America's oldest public park! The unexpected 50-acre green expanse is nestled into the heart of the city, is a perfect place to picnic and recharge, is chock full of history, and constantly has something fun going on! (i.e., over the holidays, the huge tree lighting was held in the Common.) Boston Common also hosts concerts, gatherings, protests, and speeches. There are also always food carts, balloon creations, face painters, and more. Boston Common the Frog Pond – which becomes an ice skating rink in winter and a spray pond in summer, plus a carousel and a playground nearby.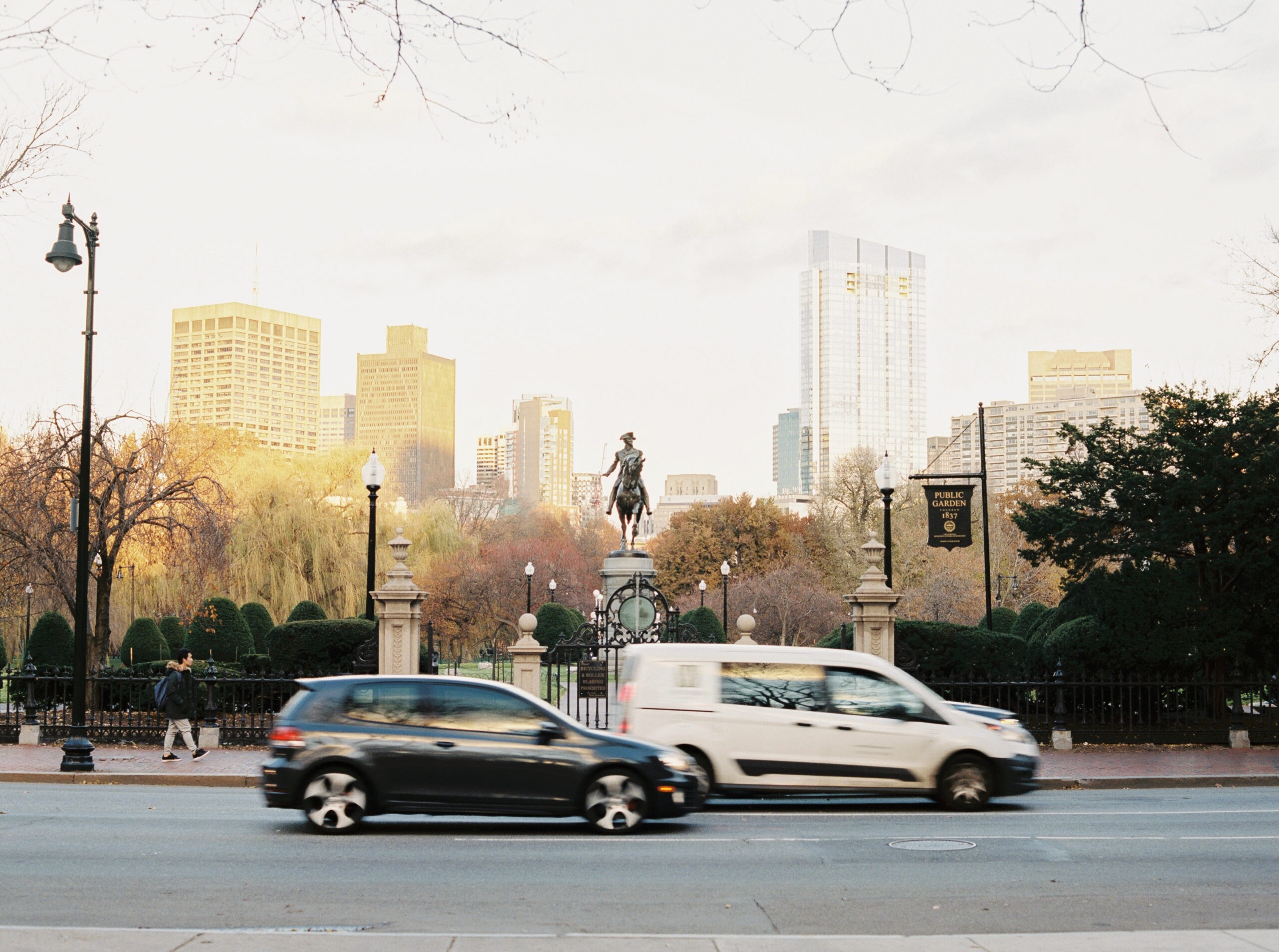 Adjacent to Boston Common, Boston Public Garden is a large botanical garden in the middle of the city. The Boston Public Garden is where you'll find the famous Victorian swan boats, which have been operating for over 100 years. Anyone who has read Robert McCloskey's much-loved book, Make Way for Ducklings will also want to see the Public Garden where it took place and to see the statues honoring Mrs. Mallard and her brood, who were immortalized in the classic tale.
Boston's Historic Cemeteries
Throughout downtown Boston you'll find numerous burial grounds and historic cemeteries that were the final resting place of Revolutionary War-era patriots like Samuel Adams and Paul Revere.
Notable cemeteries include King's Chapel Burying Ground (the oldest cemetery in Boston and a site along the Freedom Trail) and Granary Burying Ground.
Home to the Boston Tea Party Ships & Museum and the Boston Convention and Exhibition Center, there's so much more to do in and around the Seaport. Part of South Boston, the area has gone under a dramatic redevelopment effort in recent years; the restoration of the Seaport began with the completion of the Big Dig. Filled with restaurants, hotels, bakeries, shops, and more, you can have a ton of fun wandering the Seaport. Be on the lookout for One Seaport, a two-block destination for retail, dining, fitness and entertainment, including popular retailers like Away luggage, Bonobos, L.L.Bean, lululemon, Outdoor Voices and Warby Parker. (There's also a by CHLOE. – an awesome vegan restaurant and bakery – in the Seaport.)
If you love aquariums, you won't want to miss the New England Aquarium. Perfect for kids and grownups alike, the aquarium boasts penguins, sharks, sea turtles and exotic lionfish, sea dragons, seals, sea lions, a touch tank full of sea stars and hermit crabs, and the real show stopper is the four-story Giant Ocean Tank through the middle of the aquarium. The aquarium is also located right by the Seaport, so it's always fun to go exploring after a visit to the aquarium. In the summer, the Barking Crab, right on the water, is a perfect casual and fun lunch spot nearby with great seafood and incredible water views!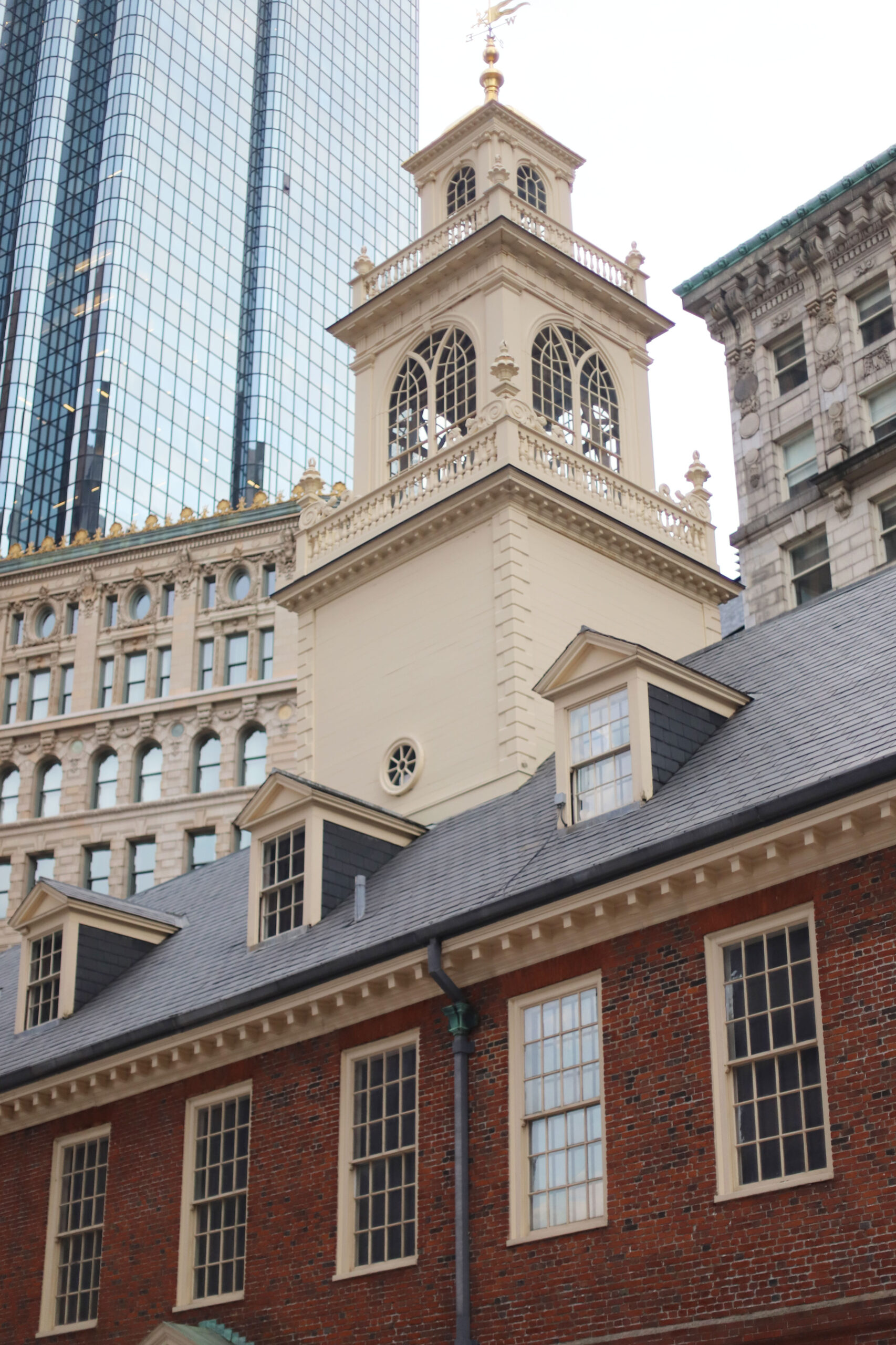 If you're looking for a fun lesson in American history, definitely walk the Freedom Trail. Boston's Freedom Trail runs 2 1/2-miles of red-brick line, beginning in the Boston Common and winding it's way past 16 historic landmarks all the way to Charlestown, and includes sites like the Old South Meeting House and Old State House, bringing to life the events that led to American Independence. Your best bet is to break the trail up in sections – Boston Common, Fanueil Hall for the Paul Revere House and Old North Church, and then Boston's North End. The Trail is part of Boston National Historic Park maintained by the National Park Service. Brochures for self-guided tours and many guided and walking tours, plus the hop-on, hop-off trolley tour, are available at the park's Faneuil Hall Visitor Center as well as at the Boston Common Visitors Center at 148 Tremont Street.
The Black Heritage Trail is a path in Boston, Massachusetts, winding through the Beacon Hill neighborhood and sites important in African-American history, including the Abiel Smith School (the first public school for free black Americans), the African Meeting House (first black church in America; central rallying place for the abolitionist movement), and the Lewis and Harriett Hayden House (a stop on the Underground Railroad).
Faneuil Hall – also called Quincy Market – made up of 3 historic market buildings and a beautiful promenade to explore – offers 100+ stores, artisan pushcarts, restaurants, and pubs right on Boston's famed Freedom Trail. We're big fans of Faneuil Hall. It's a bit touristy, and definitely gets crowded, but there's plenty of great local Boston food to sample, and it's really pretty to walk. There's always live music, and makes for a really fun morning or afternoon activity.
Also widely recognized as Boston's own "Little Italy," the North End area is the oldest inhabited area of Boston, with brick streets and a truly old world feel. Buildings here are centuries old and include the Paul Revere House from the late 1600s and the Old North Church from the early 1700s. In the early twentieth century, the neighborhood became the home to the largest population of Italian immigrants in the city and still maintains that character, with dozens upon dozens of authentic Italian restaurants, bakeries, and vendors selling everything from fresh pasta, to pizza, to olive oil, cannolis and coffee.
Have a cannoli. Seriously, wait in the ridiculous line (that I promise moves fast) at Mike's Pastry, and get yourself a cannoli … or three. We've tried so many cannolis and I'm still convinced that Mike's are the best. Modern Pastry is our go to for Italian cookies and cakes.
If you happen to be in Boston on the last Sunday in August, you won't want to miss the Feast of St. Anthony, with its decorated streets, 10 hour long parade, live music, and over a hundred Italian food carts; a celebration named by National Geographic as "The feast of all feasts."
Toss your own bag of tea overboard as you learn about the famous protest, and one of the first defiant acts that helped change the course of American history. Start at the Meeting House where you can grab a protest handbill from one of the "colonists "and hear the story of the fateful night of December 16, 1773. You'll be given a "Mohawk" disguise and join the Sons of Liberty marching to Griffin's Wharf to board a ship and dump tea beside the patriots, protesting the unfair British tax on tea for the colonies.
The USS Constitution, better known as "Old Ironsides" is the oldest commissioned warship afloat in the world. It launched in 1797, built by order of George Washington to protect America's ports. She earned her nickname fighting the British during the war of 1812 because cannonballs seemed to bounce off her wooden hull. She was never defeated in battle. In 2015, the Constitution went into dry dock in the Charleston Navy Yard for a three-year restoration. It remains open for public tours as does the USS Constitution Museum where hands-on exhibits show what life was like at sea over 200 years ago.
Nearby is the 221-foot tall hilltop Bunker Hill Monument marking the site of the first major battle of the American Revolution in 1775. Colonel William Prescott's famous command here, "Don't fire until you see the whites of their eyes." You can also climb the 294 steps to the top of the monument for a sweeping view.
One of the oldest and largest children's museums in the world, founded in 1913, this engaging learn-and-play wonderland has pioneered some of the most popular museum activities for kids. It also happens to be a GREAT museum for young kids as well as older kids, which is awesome. The museum also has a full program of activities and events including performances, and arts and craft workshops. The Children's museum is located in Boston's Jamaica Plain neighborhood, another cool place to explore.
Right in Cambridge, and an easy train ride from downtown Boston, the Museum of Science is a pretty epic science museum with easy parking, in case you're traveling by car (!!!) We're talking indoor lightning bolts produced by the world's largest air-insulated Van de Graaff generator, the Investigation Station, hands on engineering design in Design Challenge, live animal exhibits, an enclosed butterfly garden, planetarium shows and I-Max films.
Home to the city's beloved Boston Red Sox, Fenway Park is the oldest ballpark in MLB. Located right near Kenmore Square, you can easily catch a baseball game and then explore the awesome surrounding area.
We actually just went to Timeout Market for the first time this past weekend, and it was incredible. Time Out Market Boston, a trendy and upscale food hall, is located in the vastly revamped Fenway building. All of the restaurants in Time Out Market Boston are fantastic. We had such a hard time choosing where to grab lunch, so we wound up getting a bit from a few different places and everything was amazing. (Don't forget to grab a donut at Union Square Donuts; the best!!) We went on a weekend, so there was also live music, making it extra special.
Another must do on our list this Spring is to take one of the famous Boston Duck Tours. These lighthearted 80-minute tours allow you to see the sights of Boston aboard a WWII style amphibious landing vehicle. "ConDUCKtors" mix lots of humor with the facts as you travel past Boston landmarks, and they encourage passengers at special stops to greet passers-by with a chorus of quacks. The grand finale is the splash down right into the Charles River for a cruise with views of the Boston and Cambridge skylines. This is a good introduction to the city, and ticket holders receive discounts at the Museum of Science and the New England Aquarium. You can board at either of those two locations or at the Prudential Center.
The Museum of Fine Arts in Boston, Massachusetts, is the fifth largest museum in the United States. The MFA is one of the most comprehensive art museums in the world; the collection encompasses nearly 450000 works of art. It's also spectacular to look at and a real treat for art enthusiasts. Be prepared to spend a few hours here since there really is so much to se! If you only have an hour or so, grab a highlights map, which leads visitors through twelve masterpieces in an hour, including Monet's Water Lilies.
Located on Union Street, the Holocaust Memorial stands out in modern glass and steel against the red brick backdrop of the oldest neighborhood in the city. The six towers are dedicated to the memory of those who died in the camps, with numbers etched into the outside glass and steam rising from underneath a black granite walkway. The six towers relate to the six million killed, the six concentration camps represented here, and the six years of genocide. Lit with coals beneath a metal grating, the memorial glimmers and is truly a sight worth visiting.
Boston Harbor
Still on our must do list is a Boston harbor tour. Most Boston harbor cruises depart from Long Wharf and last anywhere from an hour to four hours. Depending on whether you're just sightseeing or heading out for a whale watching trip too. The harbor cruises include live commentary about the history of Boston and the harbor and spectacular views.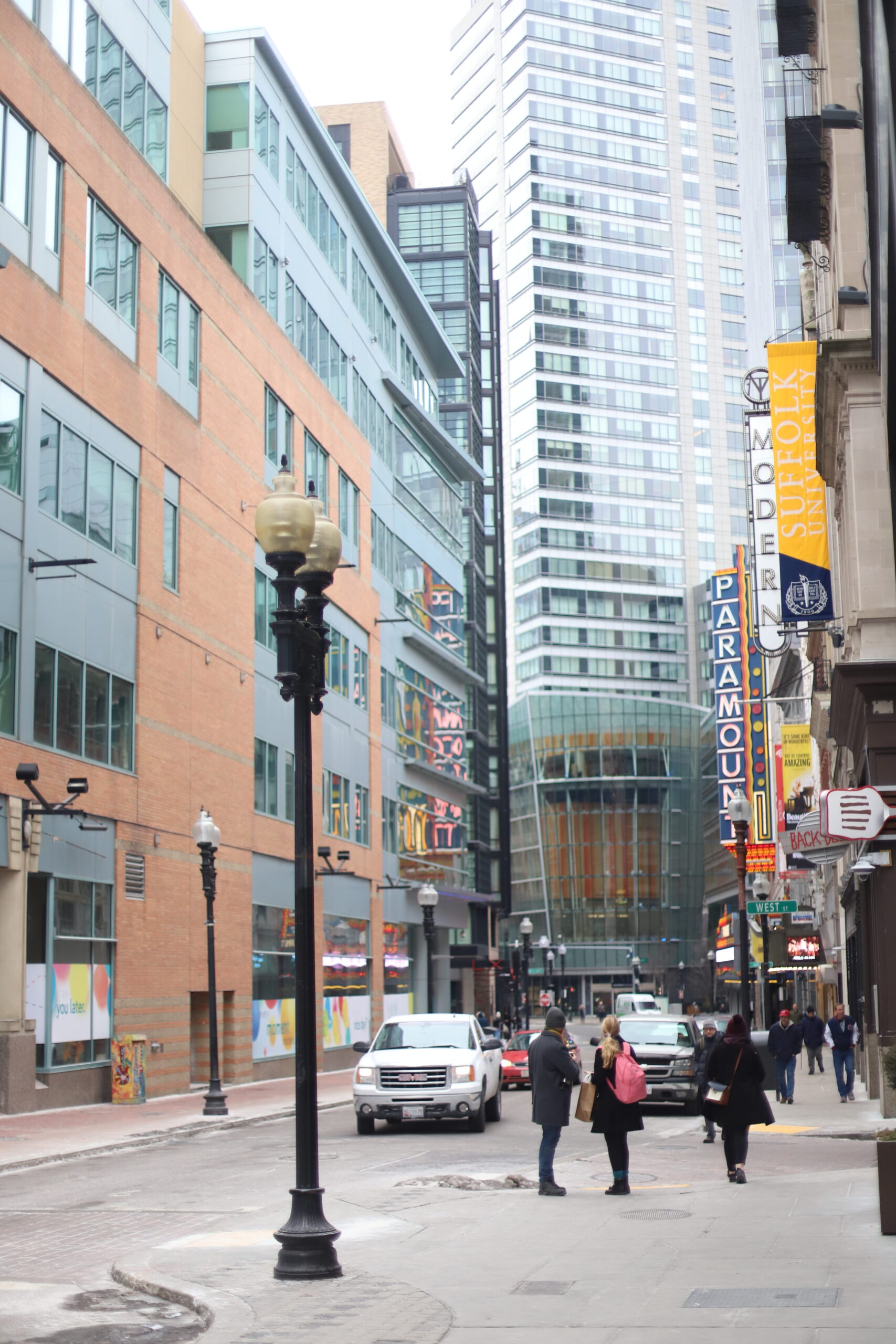 Theater District
The theater district is a lively area, somewhat reminiscent to a MUCH smaller Times Square, and is home to Boston's theater scene. There are also plenty of big name chain stores, restaurants, and street performers. And of course, so many theatre options to choose from! If you're visiting Boston for the first time, you might want to consider staying in the theater district because it's pretty central to everything and makes walking to Boston Common, Beacon Hill, and Back Bay relatively simple and quick.
The Isabella Stewart Gardner Museum is a palatial estate and art museum in Boston. Its collection includes paintings, sculpture, tapestries, and decorative arts. It is originally the home of Isabella Stewart Gardner, whose will called for her art collection be permanently exhibited "for the education and enjoyment of the public forever". Both the artwork within it and the home-turned-museum, designed to emulate a 15th-century Venetian palace, itself are stunning and surrounded by lush gardens.
Home to Harvard University, Harvard Square is a triangular plaza at the intersection of Massachusetts Avenue, Brattle Street, and John F. Kennedy Street, near the center of Cambridge, Massachusetts. It's also an easy train ride from the Beacon Hill area of Boston, just due north of the city on the opposite side of the Charles River.
We live in and LOVE Harvard Square!
For starters, the Harvard Museums can't be beat. We're big fans of the Harvard Museum of Natural History and the Harvard Art Museums. Wander around Harvard Yard. It's beautiful and incredible and rich with history (and a whole lot of smarts!)
Harvard Square is not only the home to Harvard, which lies mostly in and around Harvard Yard, but the area itself is a place of fantastic bookstores and coffee houses, fine dining, awesome shopping (both eclectic and independent boutiques and major retailers like Anthropologie and the Gap), old theaters, clubs and street-performers, and art.
If you're a pizza fanatic, be sure to grab a Sicilian slice at Pinocchio's – where Facebook founder Mark Zuckerberg eats every time he's back in town. It happens to be our favorite pizza in Boston!
The arboretum, run by Harvard University, is a living museum and a leading center for plant study, and was established in 1872. Open to the public, it provides the opportunity to see more than thousands of specimens of trees and plants from around the world. Free guided tours are available on designated days throughout the year. Though picnicking is not allowed, Lilac Sunday is the exception, when the Arboretum celebrates spring and its lilac collection.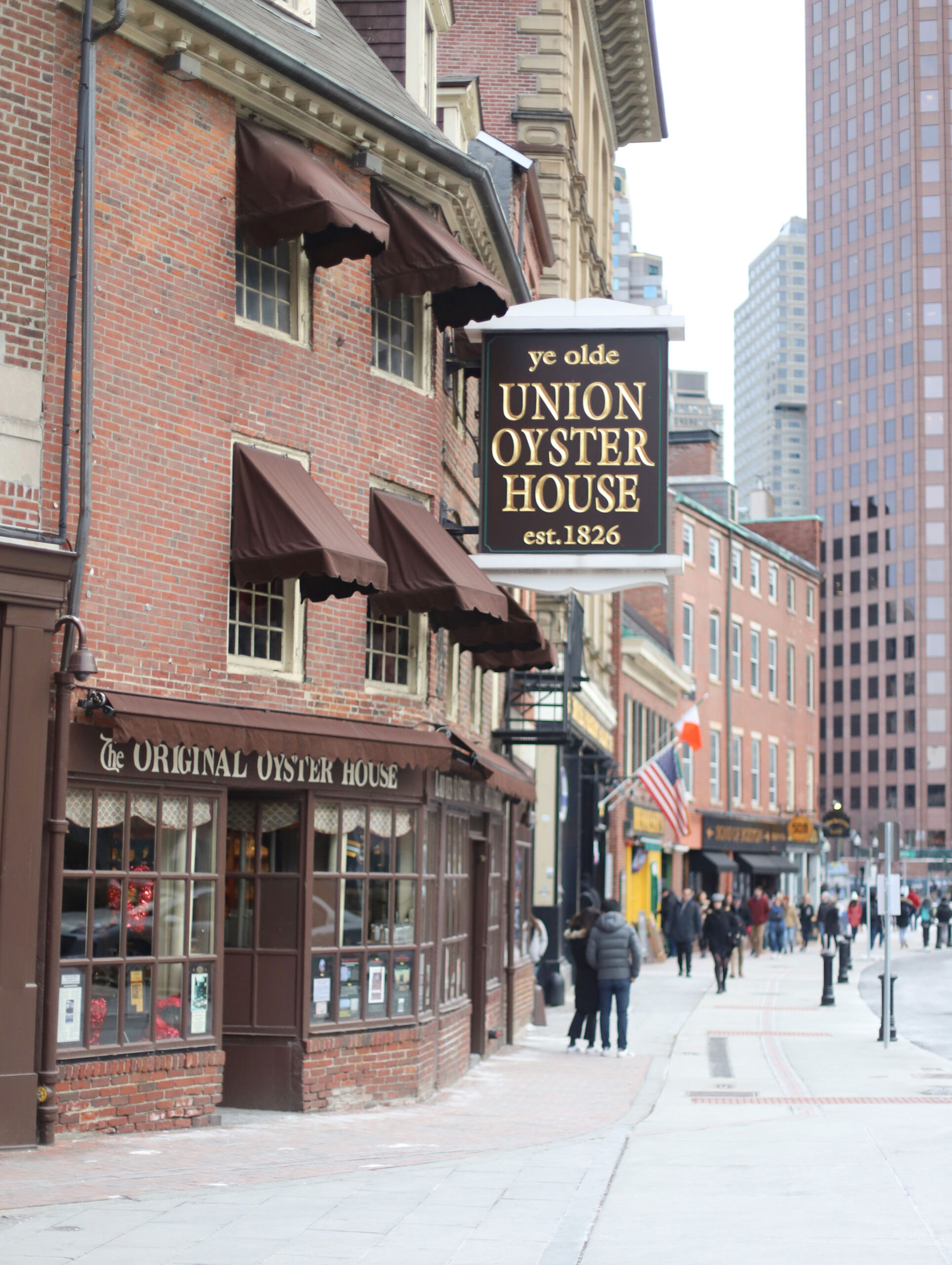 One of my favorites, and a new edition to the local food scene since 2015, the Boston Public Market. It is a year-round market, featuring over 40 local vendors of specialty produce, meats, wines, prepared foods, and more. Because it's all indoors, the farmers' market vibe continues throughout even the coldest weather, and on weekends spills outside with even more farmers' market vendors.
Union Oyster House, Boston's oldest restaurant, is just nextdoor.
On the Cambridge side of things, the Esplanade, parkland along the Charles River running for three miles from the Museum of Science to the Boston University Bridge, is a perfect stopping point. The park offers walking and biking trails, playgrounds, boat rentals and plenty of scenic open space for playing, kite-flying, or picnicking. The Hatch Memorial Shell is the scene of free summer family films known as Friday Night Flicks and many concerts, including the big Fourth of July celebration with the Boston Pops.
Brew Tours
The people of Boston take their beer seriously – which is probably one of the million reasons why my husband is obsessed with Boston (he loves his craft beer!) One of the best ways to experience the local beer scene is by going on a brewery tour. There are dozens of spots offering tours of their facilities around Boston. These generally include a lesson in craft and end with a tasting session. Many say Harpoon Brewery in the Seaport District offers the best tours, with over 20 varieties available to sample at the end.
Brookline
Brookline borders six of Boston's neighborhoods: Brighton, Allston, Fenway–Kenmore, Mission Hill, Jamaica Plain, and West Roxbury. Although it's somewhat nestled into Boston, Brookline is actually it's own city with it's own cool vibe. If you're craving classic Jewish deli, head to Brookline, stat. Brookline is also home to Harvard Medical School and was rated the best place to live in Massachusetts, according to Niche.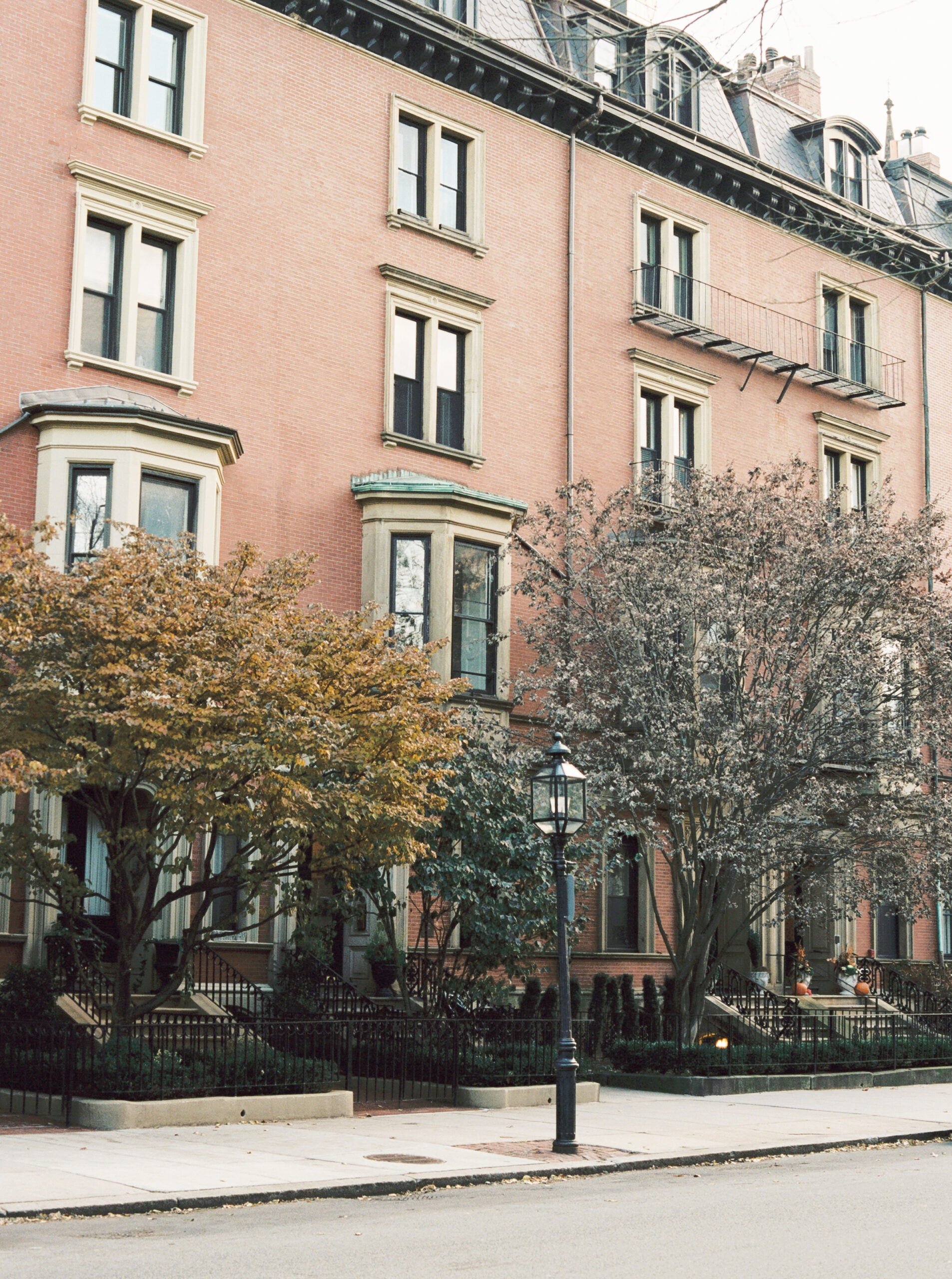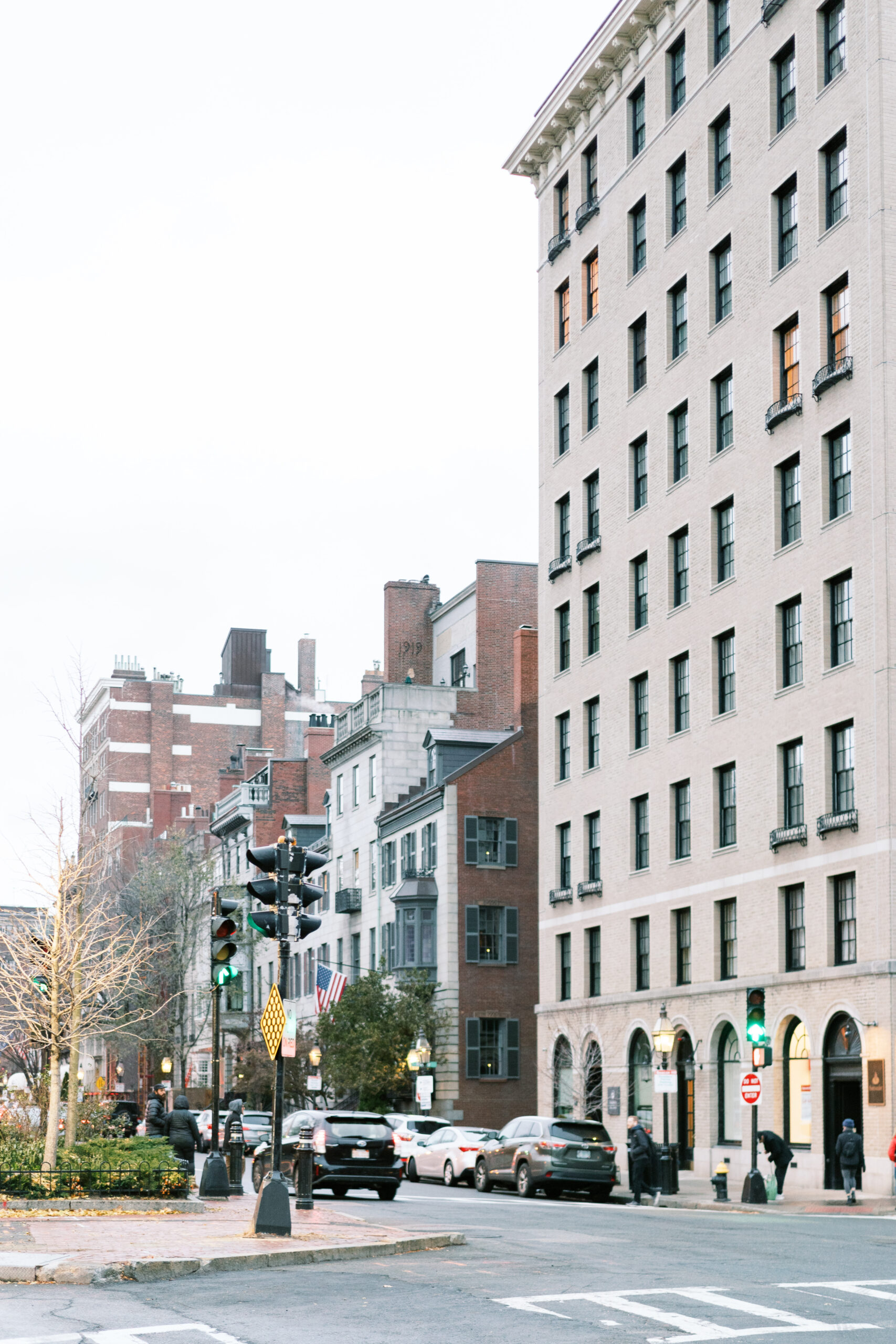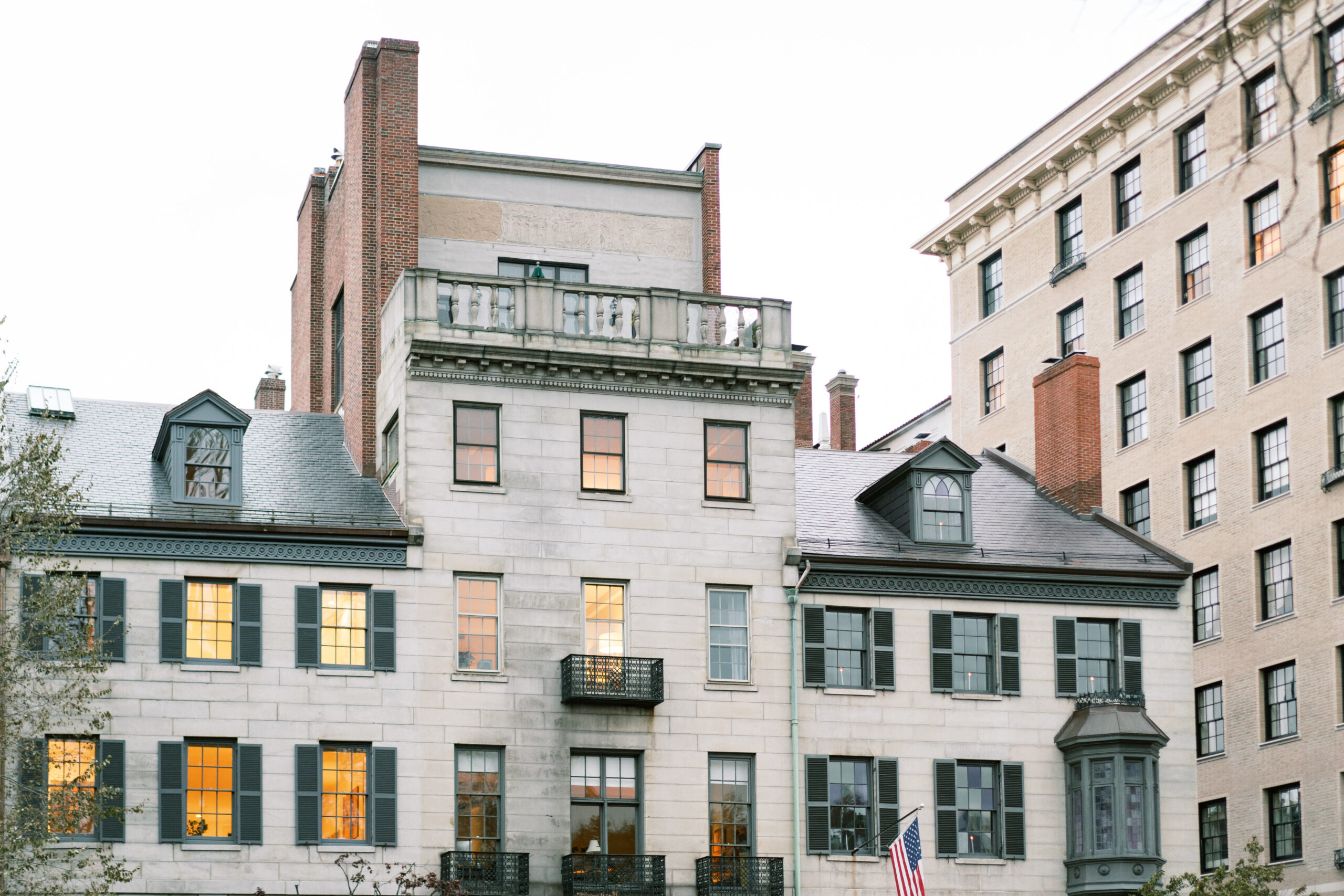 SHOP THE POST | CLICK LEFT & RIGHT ARROWS TO EXPLORE
If you loved these gorgeous pictures of Boston by Ruth Eileen Photography, be sure to check out our holiday family photos in Beacon Hill! You can see all of our travel posts right here.
Photography by Ruth Eileen Photography