How I've gone through life thus far without these two hair-saving brushes boggles my mind, but heck, I've found them now, and I'm going to share! So without further ado, the two life-changing brushes you never knew you needed in your beauty arsenal: The Wet Brush and an Olivia Garden Vented Ceramic and Ion Mega Brush.
Here's why …
If you haven't already hopped on the bandwagon, these two brushes are about to be your new secret hair weapons. And if you're laughing at me, because you've been using a wet brush and/or a giant ceramic brush (the good kind with holes IN it), then all I want to know is, Why oh why didn't y'all tell me sooner?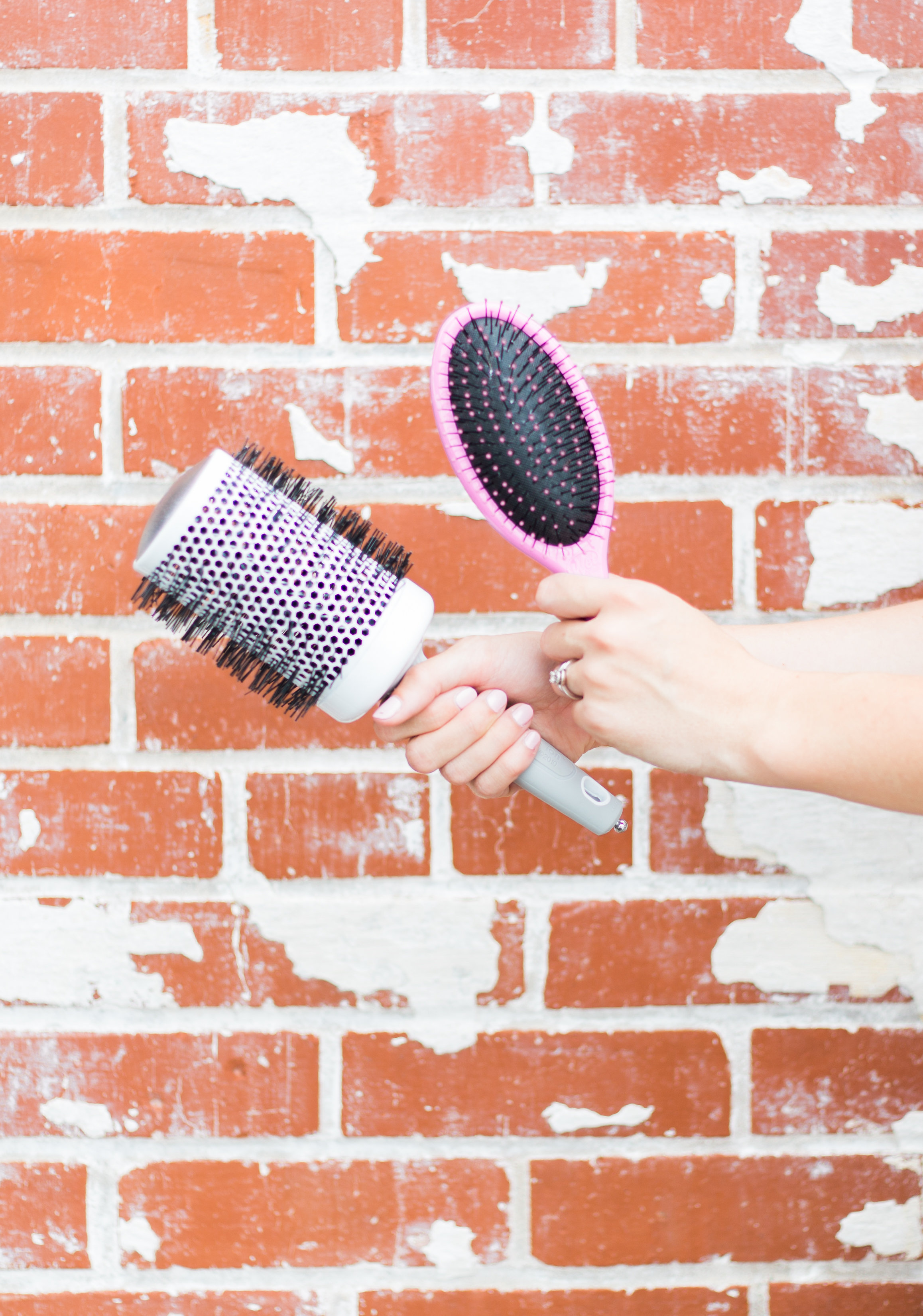 Let's get down to business, and talk about these brushes (and why you absolutely, positively need them in your life.)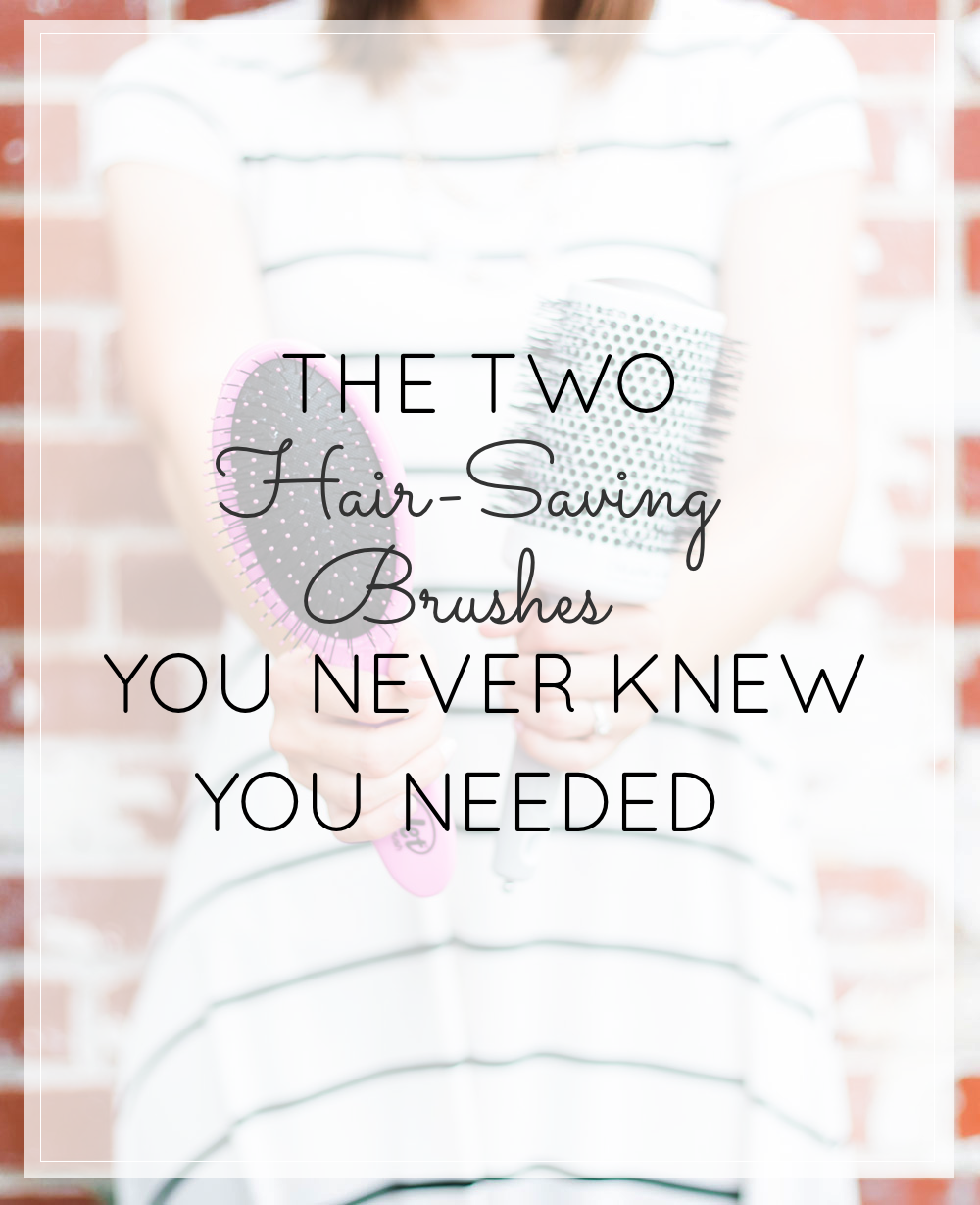 Why You Need a Wet Brush:
Did you know that every time you get out of the shower and brush your hair, you're damaging each and every strand? When hair gets wet, it swells because it absorbs water, which weakens the bonds within each strand. This makes them more likely to stretch and snap.
The Wet Brush is everyone's favorite detangling hairbrush, and the best part: just like it's namesake, it's meant for safely brushing wet hair. The Wet Brush glides effortlessly through wet or dry hair for healthy detangling and eliminates all of that unnecessary tugging, tearing, pulling and ripping. It also claims to be perfect for all hair types, including my extra-tangly, fine, sometimes wavy, sometimes curly, indecisive hair.
Your kids will love it too, because it runs effortlessly through hair, detangling without pulling or tugging. Scarlett loves the colors and it never gets caught up in her tangles.
I'm just bummed I hadn't known about this brush sooner.
Why You Need an Oversized Vented Ceramic and Ion Brush:
I have to give credit where credit is due: my friend Lauren recently introduced me to this brush, and I can't get enough. Her own stylist recommended the Olivia Garden Vented Ceramic and Ion Mega Brush as the blow-dry solution to unruly, frizzy hair; and boy, was she right. For starters, using a BIGGER round brush makes such a huge difference. I was hesitant to order such a big brush. I ended up going with a 3 1/2″ barrel, when truthfully, I probably could have gone for the 4 1/4″ barrel that Lauren's stylist recommended. But let me tell you, I really like the 3 1/2″. Compared to round brushes I've used in the past, this one is definitely still oversized, but it doesn't feel obnoxiously huge or uncomfortable to wield.
But here's the thing about an oversized barrel: it really dries and simultaneously smooths hair while you blow dry. The large vented ceramic barrel makes drying your hair so much faster, and the ion material helps smooth and shine hair.
You know how every time you go to the salon and THEY blow dry your hair, it looks like a million bucks? Well, detract points – since let's face it, we'll probably never blow dry hair like the pros – and then add tons of points because this brush IS how you cheat that salon-approved blowout at home.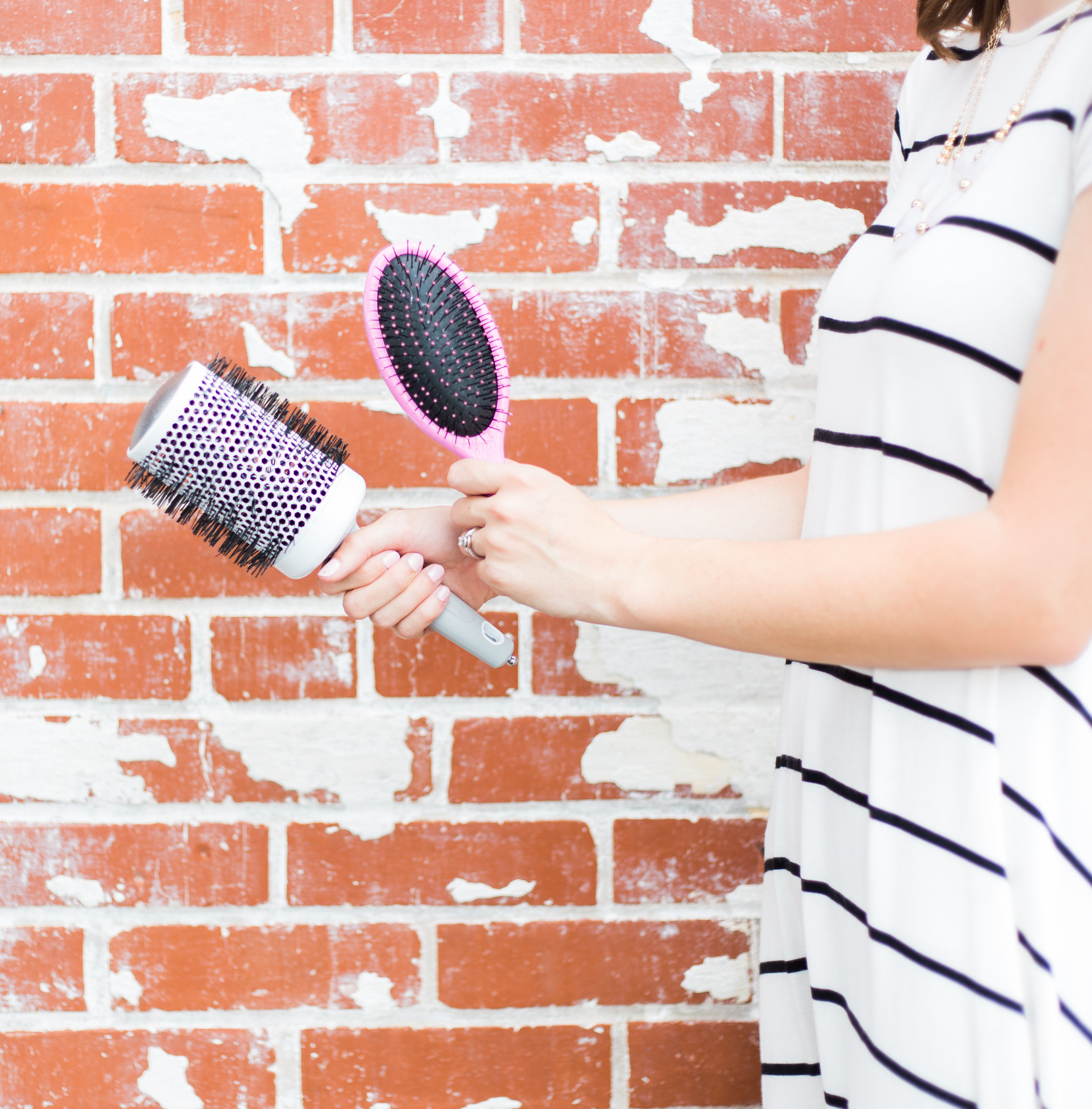 Bottom line: having better tools makes ALL of the difference. And The Wet Brush and Olivia Garden Vented Ceramic and Ion Mega Brush may just be two of the best.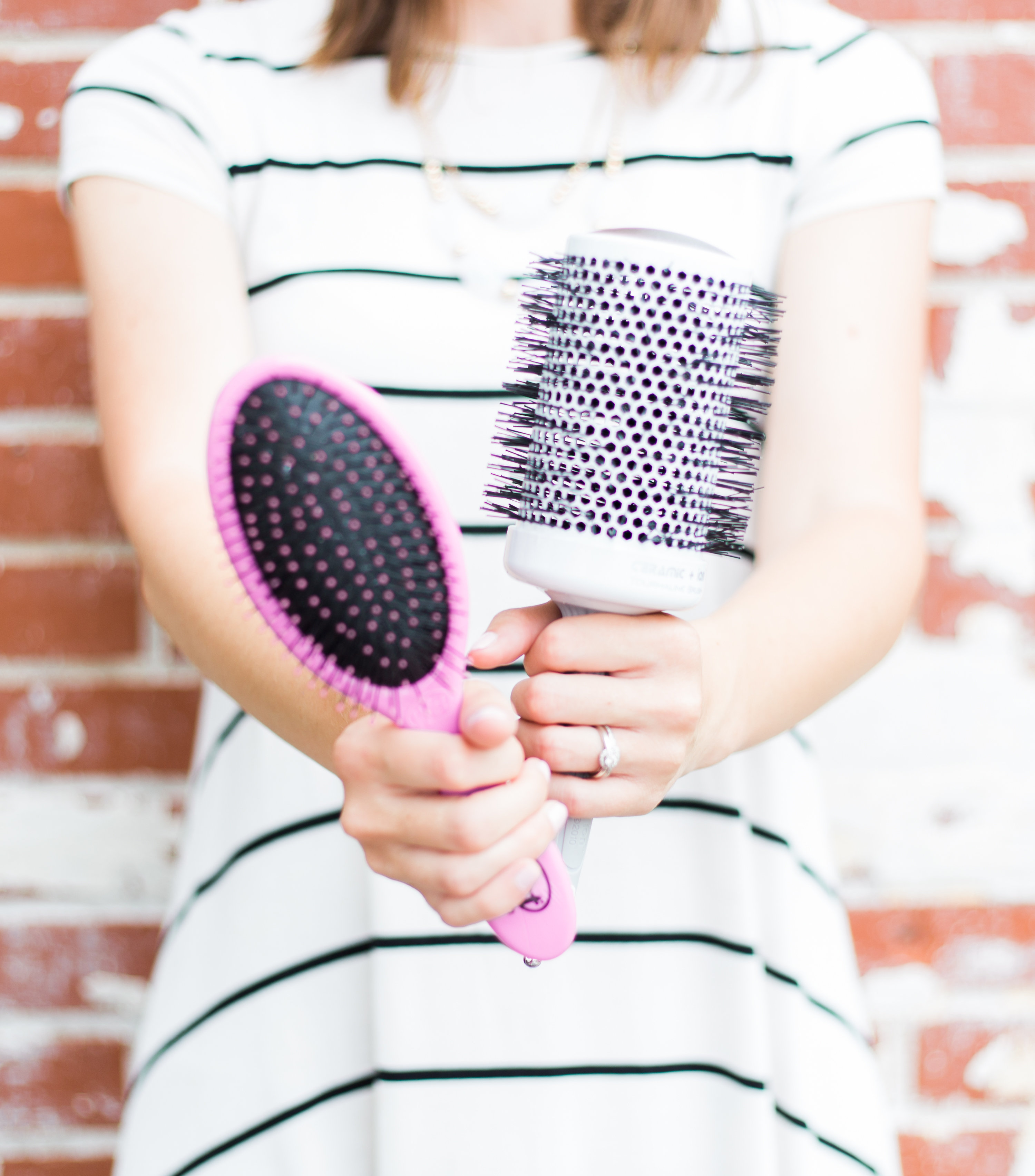 Next up: I'll be on the quest for the perfect blow dryer. Stay tuned! (And feel free to send me your recommendations!)
Photos by Annie Watts Photography
This post contains affiliate links, which means that if you click on one of the product links, I'll receive a small commission. Thank you so much for clicking through and helping to support this little blog business of mine! Read more about our site, privacy, and disclosure policies here.