This post contains affiliate links, which means that if you click on one of the product links, I'll receive a small commission. Thank you so much for clicking through and helping to support this little blog business of mine! Read more about our site, privacy, and disclosure policies here.
Looking for a little inspiration to kick your Spring bucket list (and to-do list!) into high gear? I'm sharing the 15 things topping my Spring to-do list, and I'm hoping it inspires you to get a fresh start with the season!
Ahhh, Spring. To say I've been waiting on the arrival of Spring would be an understatement. Don't get me wrong, I'm still kind of enamored by the season changes here in North Carolina, and snow certainly does hold it's charm for me (the Miami girl in me still squeals like it's Christmas morning every time I see a few flurries of snow); but I adore Spring. Everything just seems to suddenly spring to life here come mid-March. I love all of the gorgeous blossoms on the trees, and of course, here's something about Spring, that feels fresh and new. Shedding all of the layers is also pretty nice. (Though rumor has it, it's expected to snow AGAIN here this week!)
I'm also ALL about tackling a new to-do list come Spring. It's as good a time as any to start fresh in all areas of life, and I dig it. (Nerdy gardening pun totally intended. My husband would be so proud.)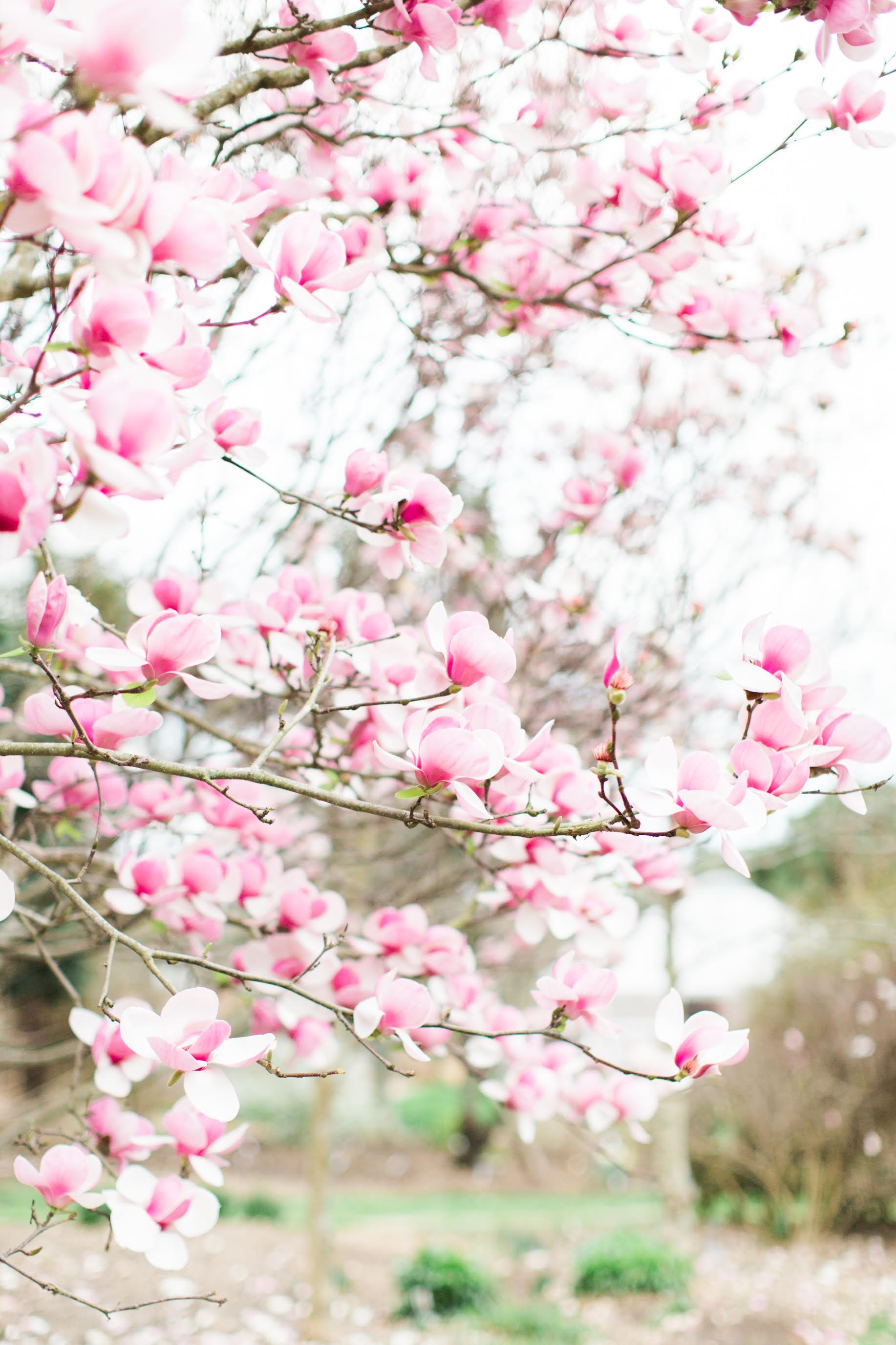 So I'm sharing this year's SPRING BUCKET LIST. I have a few fun plans in mind, and maybe some wishful thinking. Here's what's topping my Spring bucket list, plus 15 ideas for things you can do this Spring to get ready for the new season:
Start a Supper Club. I love the idea of a supper club; a way to bring good friends and good food together. Plus, as transplants to Durham, I think it could be such a great way to strengthen and grow friendships, because when you move a lot, your friends really do become like family.
Pick flowers. I've heard for years now that there's a lavender farm that's only open a few weeks a year in the Spring, and you can visit and collect your own fresh lavender. I'm determined to get there this year. Expect a lavender sachet tutorial in the future, since I will most definitely be shoving little bouquets of lavender everywhere.
Organize my beauty. You guys, my makeup is a disaster. I have random cubbies, trays, and drawers all over our master bathroom and bedroom filled with beauty products (most of which, I don't use.) I'm determined to find a more seamless way to use and organize my makeup. Anyone have any beauty storage they LOVE?
Plant flowers and herbs in our yard. Admittedly, I have a black thumb; but I'm determined to get it right this year. (#wishfulthinking)
Stick to Meatless Mondays, and possibly go full-on vegan for one day a week. I've always loved vegetarian and vegan dishes, and I'd like to not only get more adventurous with my cooking, but I think it would be good for so many reasons to try to cut meat, at least one solid day a week.
Go for more walks. Whether it's as part of a class (I'm looking into Stroller Barre; has anyone tried it?), or just strapping the girls into our double stroller and going on an evening stroll, I'd love to get outside more, and enjoy the gorgeous Spring air.
Plan trips. We actually have some fun travel coming up – a trip to Miami and a trip to NYC – and I want to start planning now, so that we can really enjoy every second of our vacations. Plus, I find when I plan a trip beforehand, it gets me more excited for the trip, and helps my mood in the weeks and months leading up to our travels. Bonus!
Consign and donate. I've been holding onto so much extra

stuff

for far too long. It's time to get organized – Spring cleaning, if you will.
Volunteer. I'd really like to get more involved in our community, and find ways to help out, even in small ways.
Visit Duke Gardens. Last year we went to the gardens in Spring, and the tulips were UNREAL.
Eat dinner outside. A few Fall's back, we had a Fall picnic, and it was so much fun enjoying dinner outside. Whether we sit on a blanket or lawn furniture on our little deck, I want the family to enjoy the outdoors more this Spring.
Learn more about my camera. I've had a DSLR for years now, but I would really like to start to hone in on my skills. I love taking pictures of our girls, and photos here and there for the blog, but I know I could learn so much more and be a whole lot better at using a camera. Any favorite online classes?
Take a flower-arranging class and brush up on this simple tutorial for making a DIY Spring floral arrangement.
Deep-clean my refrigerator and freezer. Most unsexy to-do list item … possibly, ever … but SO necessary.
Read more books. I love reading, and every season I try to pick a few books as must-reads. Plus, with the relaunch of Glitter, Inc. I have an all new way to catalog all of the books I love. Have you checked out our brand spanking new BOOK CLUB? I think you're going to love it.
What's on your Spring to-do list? Do you make a bucket list or wishlist for each new season?
Looking for more spring inspiration? Here's how to make a beautiful (and simple) Spring floral arrangement, a DIY neutral mani/pedi with polka dots that's perfect for Spring, Spring interiors to get you inspired, the prettiest Spring dishes from Amazon, and a ton of great recipes for your Spring table.
Photo by Annie Watts Photography