This post contains affiliate links, which means that if you click on one of the product links, I'll receive a small commission. Thank you so much for clicking through and helping to support this little blog business of mine! Read more about our site, privacy, and disclosure policies here.
Get into the spirit and take the plunge into a spooky romance novel this Halloween season! These stories are full of witches, vampires, the paranormal, and all are set against rich backdrops, stunning histories, and spellbinding storytelling.
Halloween is right around the corner, and it most definitely deserves to be celebrated. Break out your cauldrons, your pumpkins, your bats, your ghosts; it's haunting season and I am here for it! 👻
Yet somehow, despite loving and sharing so many of my must read books here on Glitter, Inc., I've never gotten around to sharing my favorite spooky romance books, perfecting for setting the mood for Halloween. Some of my absolute most loved books of all time are those about witches, vampires, the paranormal, etc.
Admittedly, I've always been skiddish. I can't watch a scary movie for the life of me. I think the last "scary" movie I watched was Silence of the Lambs. I saw it at a sleepover when I was barely a teenager and I was so terrified, I never watched another bone-chilling movie again. Yep, I haven't seen a scary movie in something like twenty years. And you guys, I'm pretty sure Silence of the Lambs doesn't even come close to counting as part of the scary movie genre. Whatever. It totally scarred me, and I was dunzo. 🙈
But books with spook factor, typically just don't freak me out. Now don't get me wrong, none of the 12 spooky romance books I'm about to recommend are that scary, but they will definitely have you nervous at moments. You'll find your heart racing. You'll read through page after page desperate to know what happens next. Still, there's romance, and a big 'ol chicken behind the screen recommending them. So rest assured, though these books are spooky, they're definitely not that spooky.
And they're all SO good. Some so good they helped shape my love for reading for years to come.
Want even more books I've read and loved?
Now let's talk about those heart-stopping, gut-wrenching, ever-so-slightly spooky books; or at least the ones I've read and loved and think are just perfect for the Halloween season, that is!
Of course, I'm sure I could add to this list a million times over, but I'm sharing 12 books that offer a little bit of something for everyone, with a sprinkle of great writing, incredible story-telling and scenery, and a whole lot of love sandwiched in.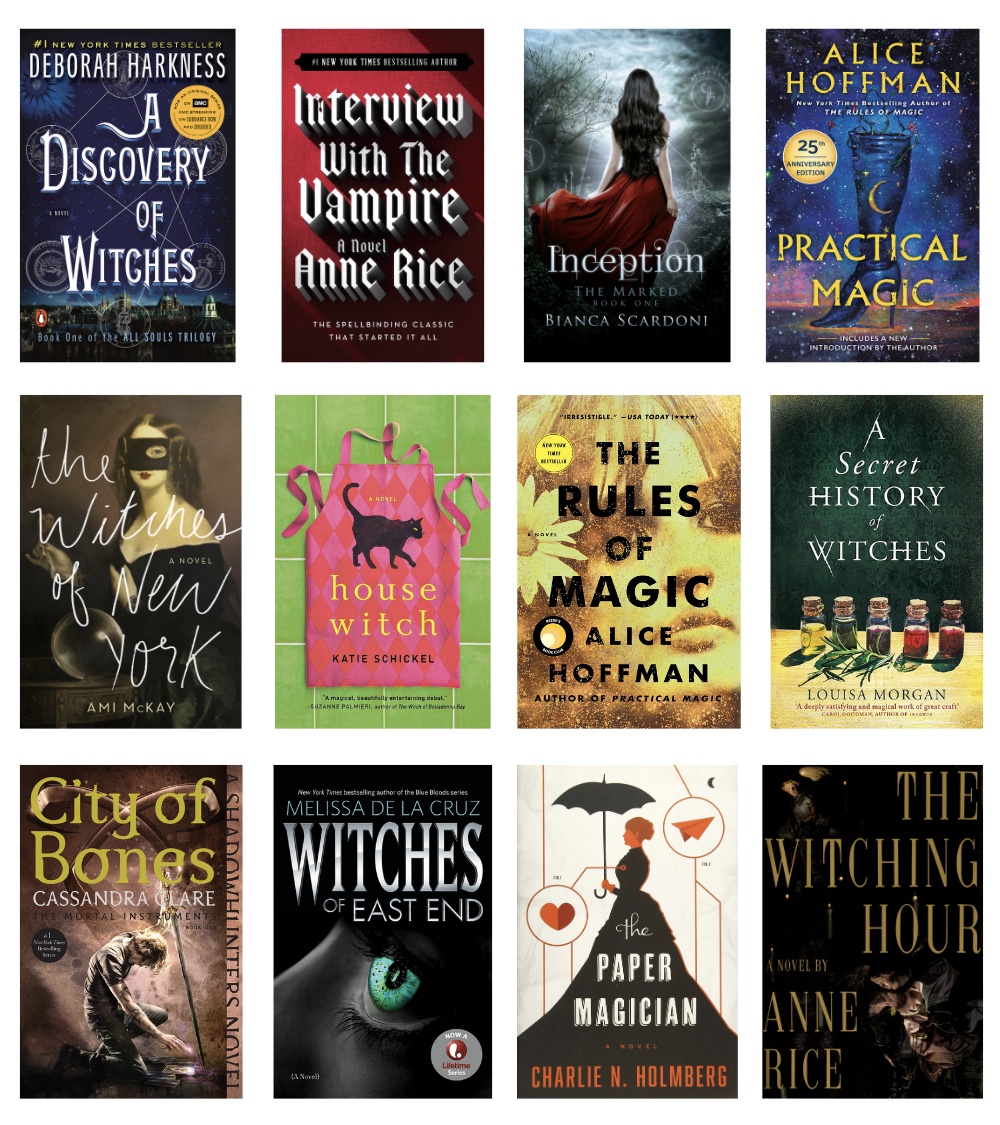 12 Spooky Romance Books to Get You in The Halloween Spirit
So in case you're looking for a great new book to get you in the spirit of Halloween, I'm sharing my favorite spooky romance novels; a.k.a., the books I've stayed up way too late devouring the words on the pages to, the books everyone is talking about, and more.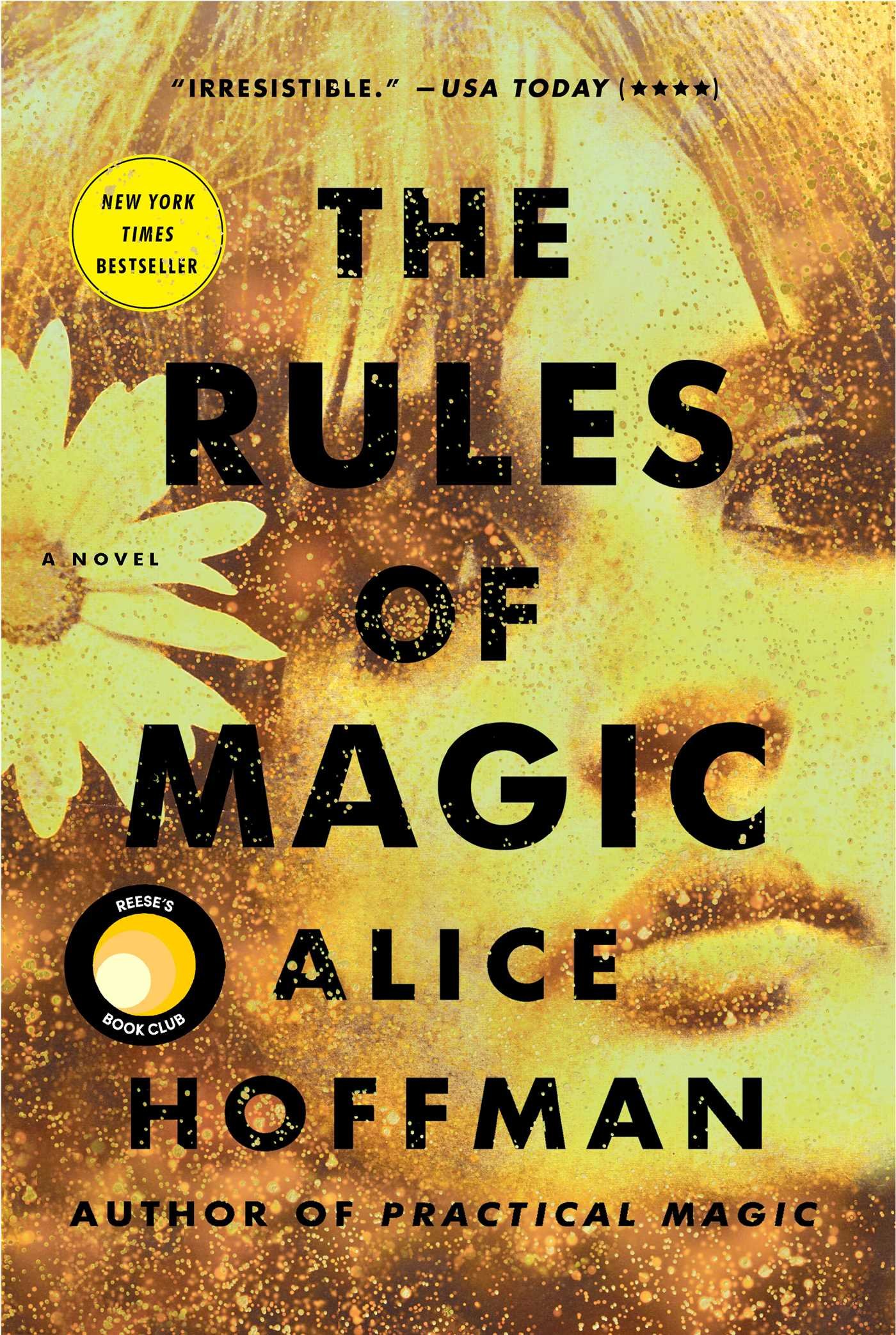 I've actually read this book twice; that's how much I've loved it. Admittedly, I'm fascinated by witches and witchcraft and all of the illustrious history surrounding them. And in case you didn't know, The Rules of Magic is actually the prequel to Practical Magic (we'll get to that later!); yep, the very popular Sandra Bullock and Nicole Kidman movie (first a book by Alice Hoffman.)
Hoffman is a story teller like none other. I devour every last page. Her descriptions, the characters; you're drawn into the rich setting from the very first page. Her books are positively spellbinding.
From Amazon:
An instant New York Times bestseller and Reese Witherspoon Book Club pick from beloved author Alice Hoffman—the spellbinding prequel to Practical Magic.
Find your magic.
For the Owens family, love is a curse that began in 1620, when Maria Owens was charged with witchery for loving the wrong man.
Hundreds of years later, in New York City at the cusp of the sixties, when the whole world is about to change, Susanna Owens knows that her three children are dangerously unique. Difficult Franny, with skin as pale as milk and blood red hair, shy and beautiful Jet, who can read other people's thoughts, and charismatic Vincent, who began looking for trouble on the day he could walk.
From the start Susanna sets down rules for her children: No walking in the moonlight, no red shoes, no wearing black, no cats, no crows, no candles, no books about magic. And most importantly, never, ever, fall in love. But when her children visit their Aunt Isabelle, in the small Massachusetts town where the Owens family has been blamed for everything that has ever gone wrong, they uncover family secrets and begin to understand the truth of who they are. Yet, the children cannot escape love even if they try, just as they cannot escape the pains of the human heart. The two beautiful sisters will grow up to be the memorable aunts in Practical Magic, while Vincent, their beloved brother, will leave an unexpected legacy.
Alice Hoffman delivers "fairy-tale promise with real-life struggle" (The New York Times Book Review) in a story how the only remedy for being human is to be true to yourself. Thrilling and exquisite, real and fantastical, The Rules of Magic is "irresistible…the kind of book you race through, then pause at the last forty pages, savoring your final moments with the characters" (USA TODAY, 4/4 stars).
Buy the book here.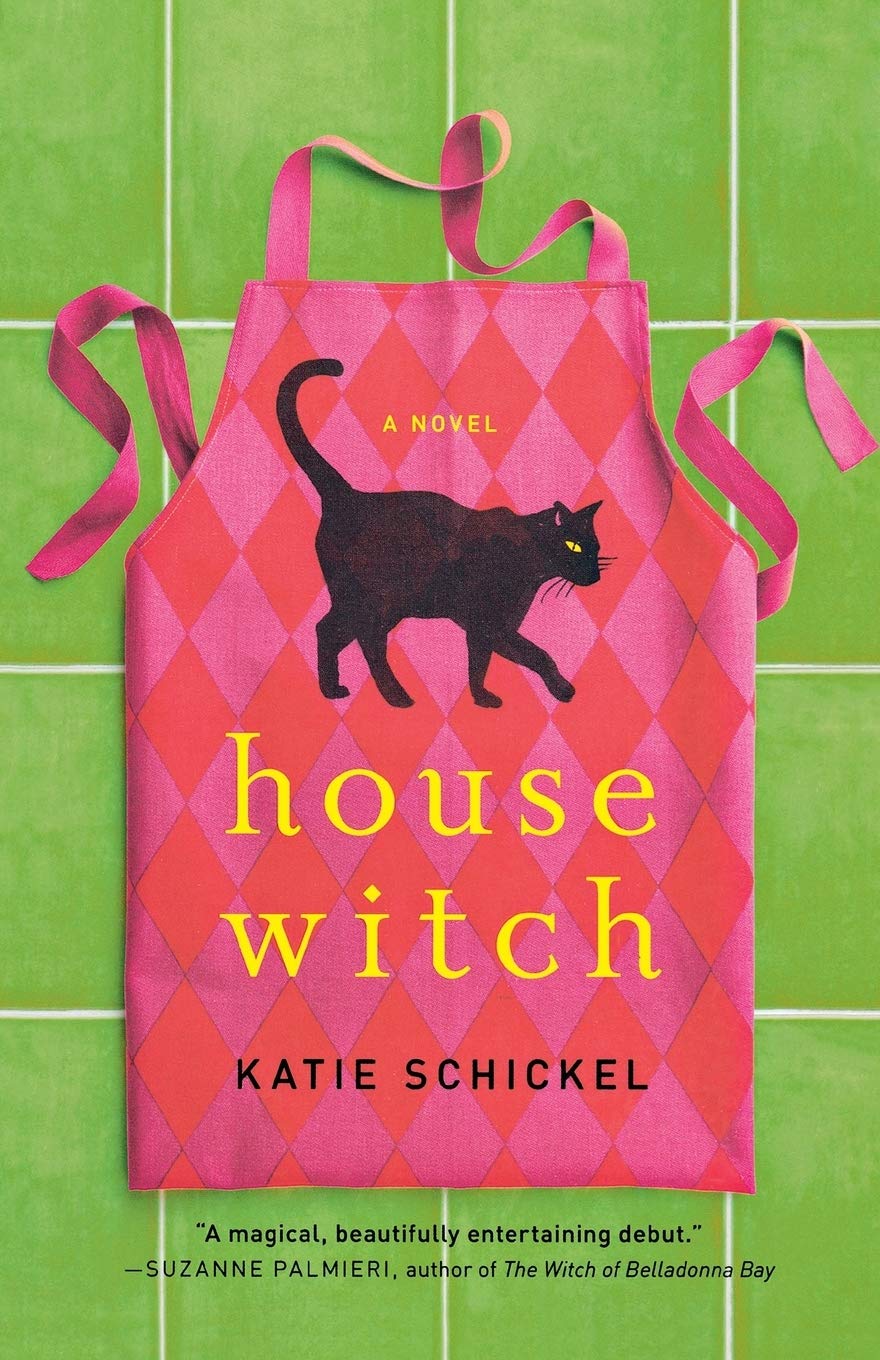 I picked this one up at a second library book sale in Maine, and I'm so glad I did. The story is kind of like Stepford Wives, with magic. It's clever and smart and utterly readable.
From Amazon:
Allison Darling, former foster child, now a stay-at-home mom of three, desperately wants to fit in with the organic latte drinking, hundred-dollar-yoga-pants-wearing moms who run Monrovia, her charming seaside village. Constantly feeling like an outsider, Allison dreams of more for her children.
When the Glamour Girls, a soap-selling company run by the most charismatic and powerful women in town, recruits Allison, she jumps at the invitation. The Glamor Girls have a hand in everything in Monrovia, from bake sales to business deals. This is what Allison's wanted her whole life—to be liked. To be popular. To belong.
After Allison's estranged mother passes away, she learns her family's heartbreaking legacy and the secret Allison's been fighting to suppress all her life emerges: she's a witch. What's more, she's not the only one in town. There's more to the Glamour Girls then it seems… and once you're a Glamour Girl, there's no going back.
Allison must use her rediscovered magic to defend Monrovia, protect her marriage and her children, and reclaim her legacy. Fighting tooth and nail for her family is easy, but what about for herself? Is it too late to confront her own demons and become the woman she dreams of being?
Buy the book here.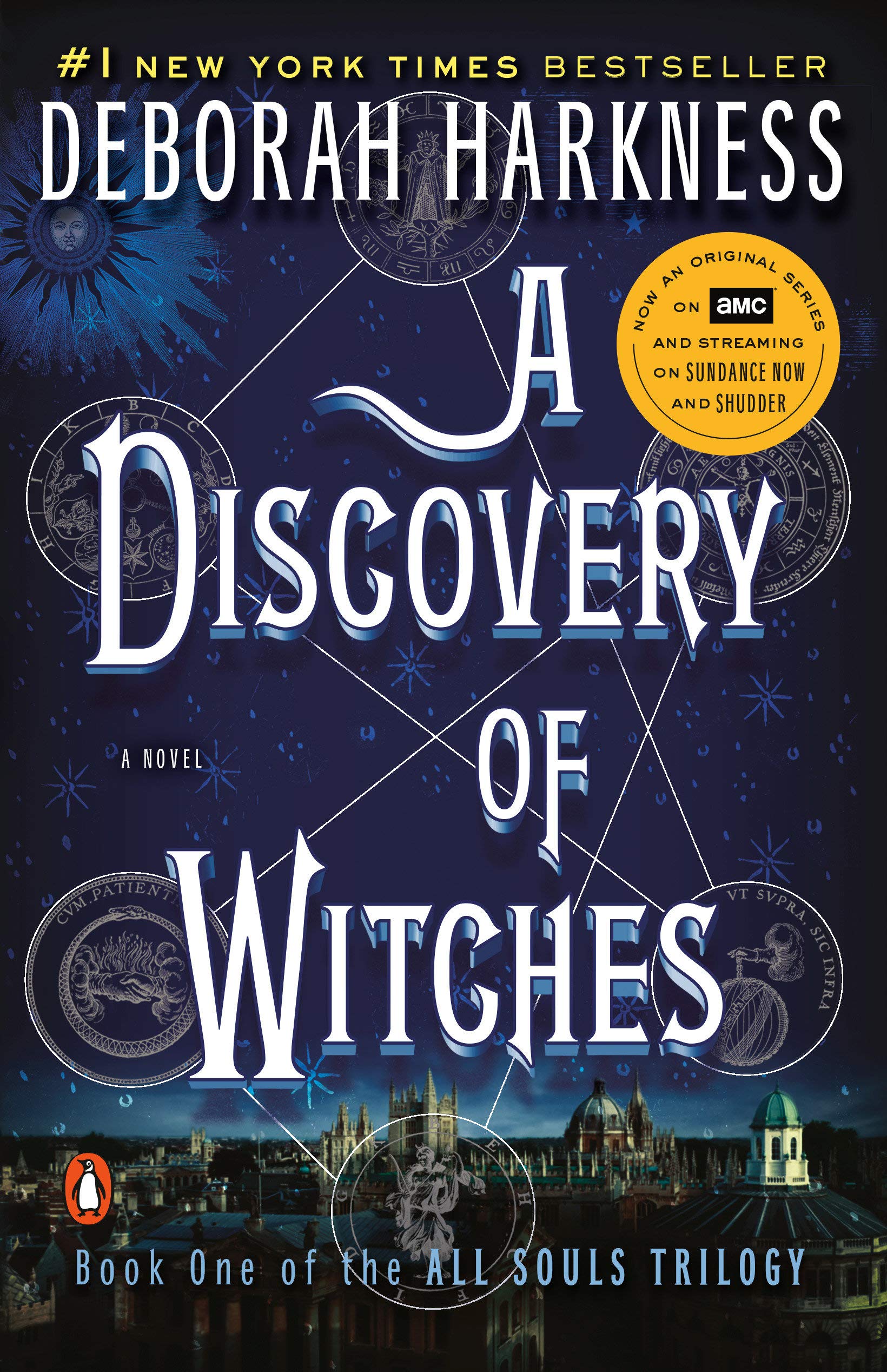 Admittedly, I had had this book on my reading list for years before finally getting around to reading it. My friend Hitha first recommended it to me, and since then, Amazon constantly recommended it to me as a book I would certainly like. I mean, I do love historical fiction, supernatural stuff, etc., so yeah, it seemed like a given.
Eventually, I snagged myself a copy. In truth, it took me a bit to get into this one; but once I did, oh my gosh, the obsession is REAL. This is actually the first book in a series of three books; the first of which was just made into a mini-series on AMC.
Honestly, I think for the same reason I felt this book had a slow start, I wound up absolutely adoring the book and it's characters. These books are all about the nuances, the descriptions, and the detail. My goodness, the detail. The level of historical details in this fictional, supernatural world, is astonishing. Harkness' writing is incredible. She leaves you hungry for more. Everything about this book is compelling and is most definitely a must read.
From Amazon:
Deborah Harkness's sparkling debut, A Discovery of Witches, has brought her into the spotlight and galvanized fans around the world. In this tale of passion and obsession, Diana Bishop, a young scholar and a descendant of witches, discovers a long-lost and enchanted alchemical manuscript, Ashmole 782, deep in Oxford's Bodleian Library. Its reappearance summons a fantastical underworld, which she navigates with her leading man, vampire geneticist Matthew Clairmont.
Harkness has created a universe to rival those of Anne Rice, Diana Gabaldon, and Elizabeth Kostova, and she adds a scholar's depth to this riveting tale of magic and suspense.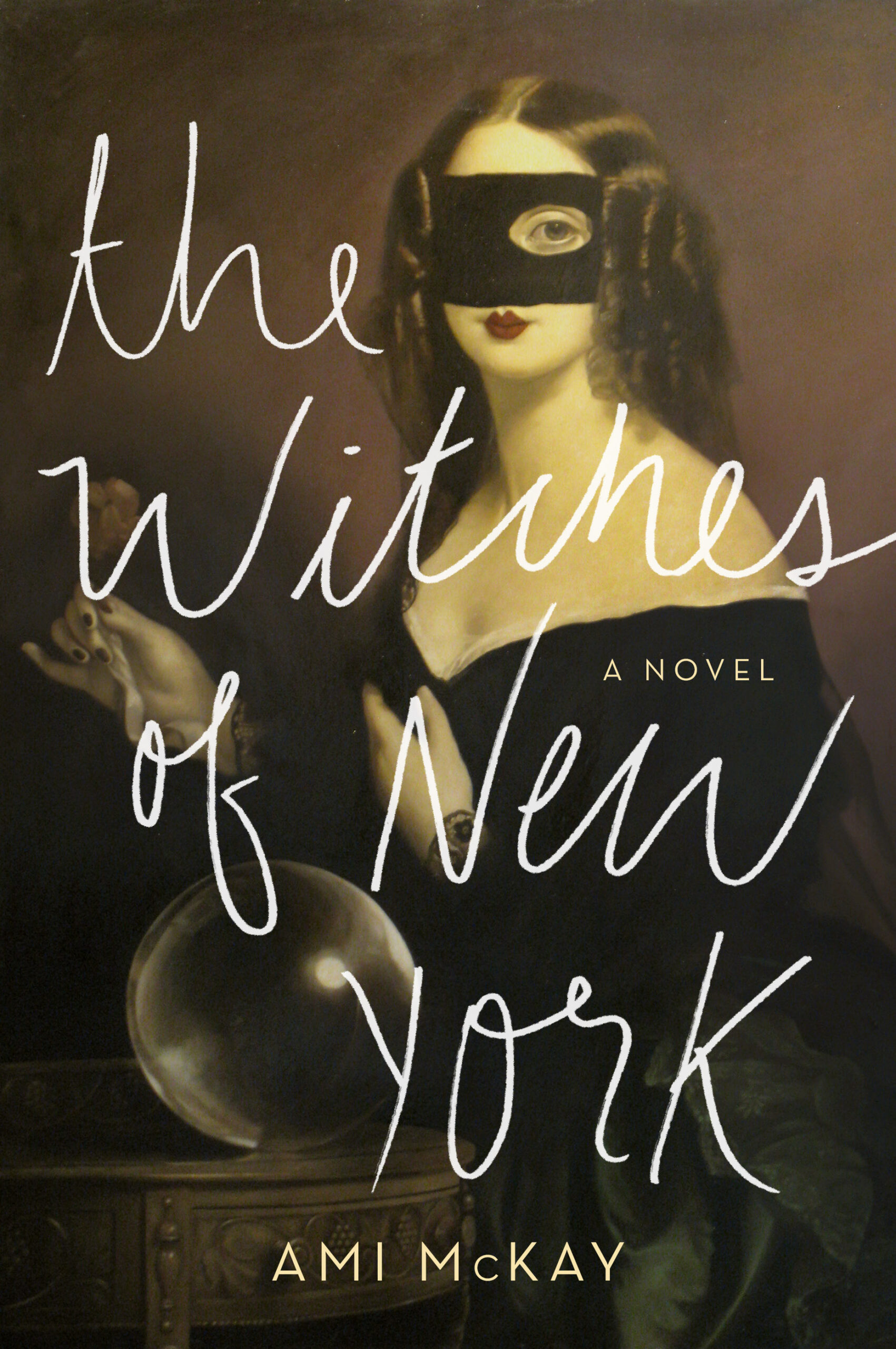 I actually just started reading this one today, and I am so excited for what's to come. This feminist tale, set in 1880s New York, sheds light on women's struggles as witches' struggles. The detail, characters, and writing, are all spellbinding and beautiful.
From Amazon:
Respectable Lady Seeks Dependable Shop Girl. Those averse to magic need not apply.
New York in the spring of 1880 is a place alive with wonder and curiosity. Determined to learn the truth about the world, its residents enthusiastically engage in both scientific experimentation and spiritualist pursuits. Séances are the entertainment of choice in exclusive social circles, and many enterprising women—some possessed of true intuitive powers, and some gifted with the art of performance—find work as mediums.
Enter Adelaide Thom and Eleanor St. Clair. At their humble teashop, Tea and Sympathy, they provide a place for whispered confessions, secret cures, and spiritual assignations for a select society of ladies, who speak the right words and ask the right questions. But the profile of Tea and Sympathy is about to change with the fortuitous arrival of Beatrice Dunn.
When seventeen-year-old Beatrice leaves the safety of her village to answer an ad that reads "Respectable Lady Seeks Dependable Shop Girl. Those averse to magic need not apply," she has little inclination of what the job will demand of her. Beatrice doesn't know it yet, but she is no ordinary small-town girl; she has great spiritual gifts—ones that will serve as her greatest asset and also place her in grave danger. Under the tutelage of Adelaide and Eleanor, Beatrice comes to harness many of her powers, but not even they can prepare her for the evils lurking in the darkest corners of the city or the courage it will take to face them.
A Buzzfeed Best Gift Book of the Year
"A dark, atmospheric, and feminist story of three women in New York City's Gilded Age, each determined to thrive in a society hell-bent on keeping them down, and using their coven to do so." —Buzzfeed
Buy the book here.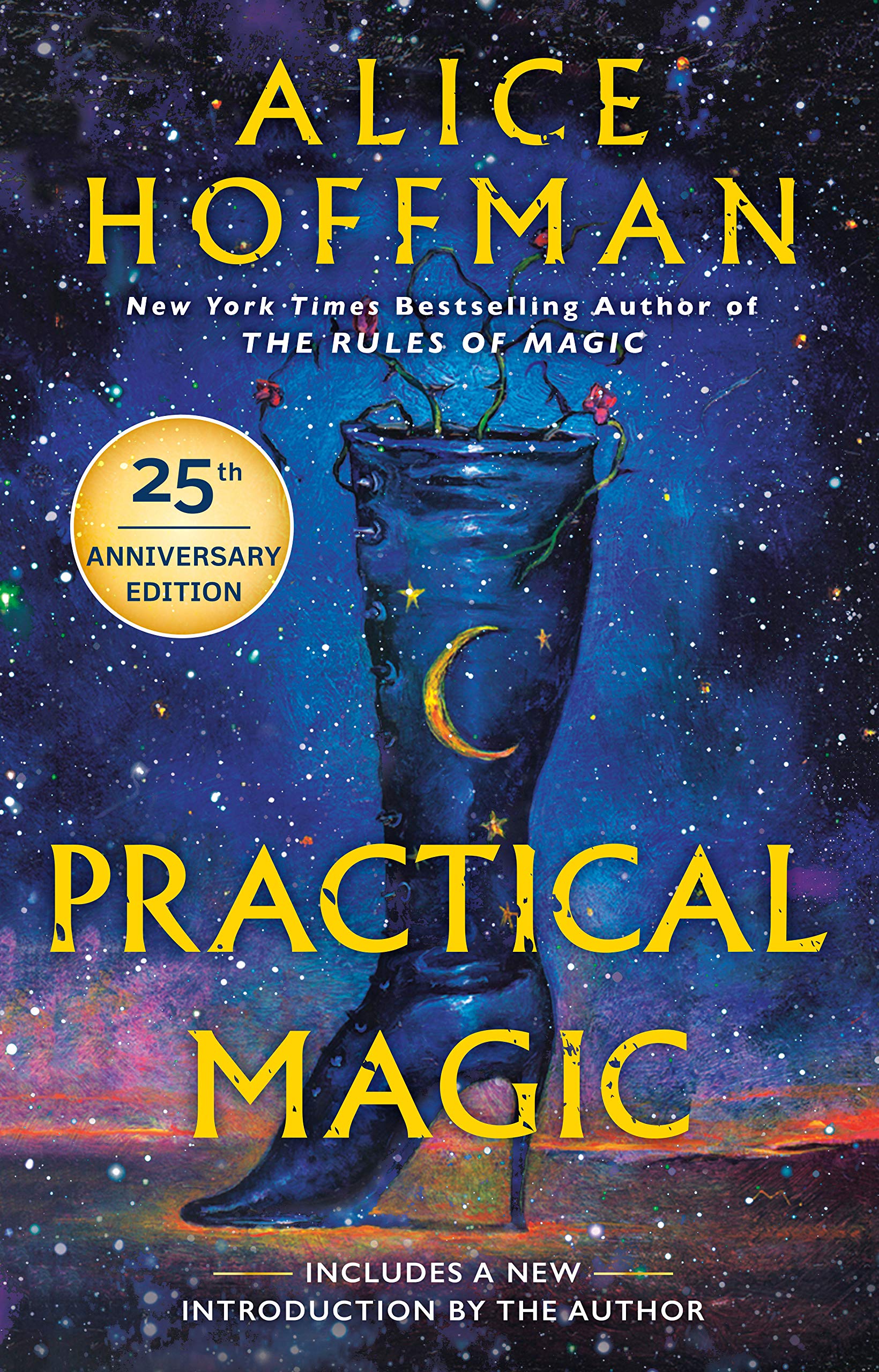 Alice Hoffman is such an incredible story teller. I read this book after I read The Rules of Magic, even though it technically comes before that book; and just as I did with the sequel, I read this one in just a few days. The descriptions, the characters; you'll 100% want more.
From Amazon:
The Owens sisters confront the challenges of life and love in this bewitching novel from the New York Times bestselling author of The Rules of Magic and Magic Lessons.
For more than two hundred years, the Owens women have been blamed for everything that has gone wrong in their Massachusetts town. Gillian and Sally have endured that fate as well: as children, the sisters were forever outsiders, taunted, talked about, pointed at. Their elderly aunts almost seemed to encourage the whispers of witchery, with their musty house and their exotic concoctions and their crowd of black cats. But all Gillian and Sally wanted was to escape. One will do so by marrying, the other by running away. But the bonds they share will bring them back—almost as if by magic…
"Splendid…Practical Magic is one of [Hoffman's] best novels, showing on every page her gift for touching ordinary life as if with a wand, to reveal how extraordinary life really is."—Newsweek
"[A] delicious fantasy of witchcraft and love in a world where gardens smell of lemon verbena and happy endings are possible."—Cosmopolitan
Buy the book here.
Melissa de la Cruz is a well-known young adult fiction writer, but she dabbles in great adult fiction as well. Both the Alex & Eliza trilogy (a series that brings to life the romance of young Alexander Hamilton and Elizabeth Schuyler) and the Witches of East End series are fantastic reads For adults.
Her Witches of East End trilogy was so popular, it was actually made into a Lifetime series.
From Amazon:
The three Beauchamp women-Joanna and her daughters Freya and Ingrid-live in North Hampton, out on the tip of Long Island. Their beautiful, mist-shrouded town seems almost stuck in time, and all three women lead seemingly quiet, uneventful existences. But they are harboring a mighty secret-they are powerful witches banned from using their magic. Joanna can resurrect people from the dead and heal the most serious of injuries. Ingrid, her bookish daughter, has the ability to predict the future and weave knots that can solve anything from infertility to infidelity. And finally, there's Freya, the wild child, who has a charm or a potion that can cure most any heartache.
For centuries, all three women have been forced to suppress their abilities. But then Freya, who is about to get married to the wealthy and mysterious Bran Gardiner, finds that her increasingly complicated romantic life makes it more difficult than ever to hide her secret. Soon Ingrid and Joanna confront similar dilemmas, and the Beauchamp women realize they can no longer conceal their true selves. They unearth their wands from the attic, dust off their broomsticks, and begin casting spells on the townspeople. It all seems like a bit of good-natured, innocent magic, but then mysterious, violent attacks begin to plague the town. When a young girl disappears over the Fourth of July weekend, they realize it's time to uncover who and what dark forces are working against them.
With a brand-new cast of characters, a fascinating and fresh world to discover, and a few surprise appearances from some of the Blue Blood fan favorites, this is a page-turning, deliciously fun, magical summer read fraught with love affairs, witchcraft, and an unforgettable battle between good and evil.
Buy the book here and the whole series here.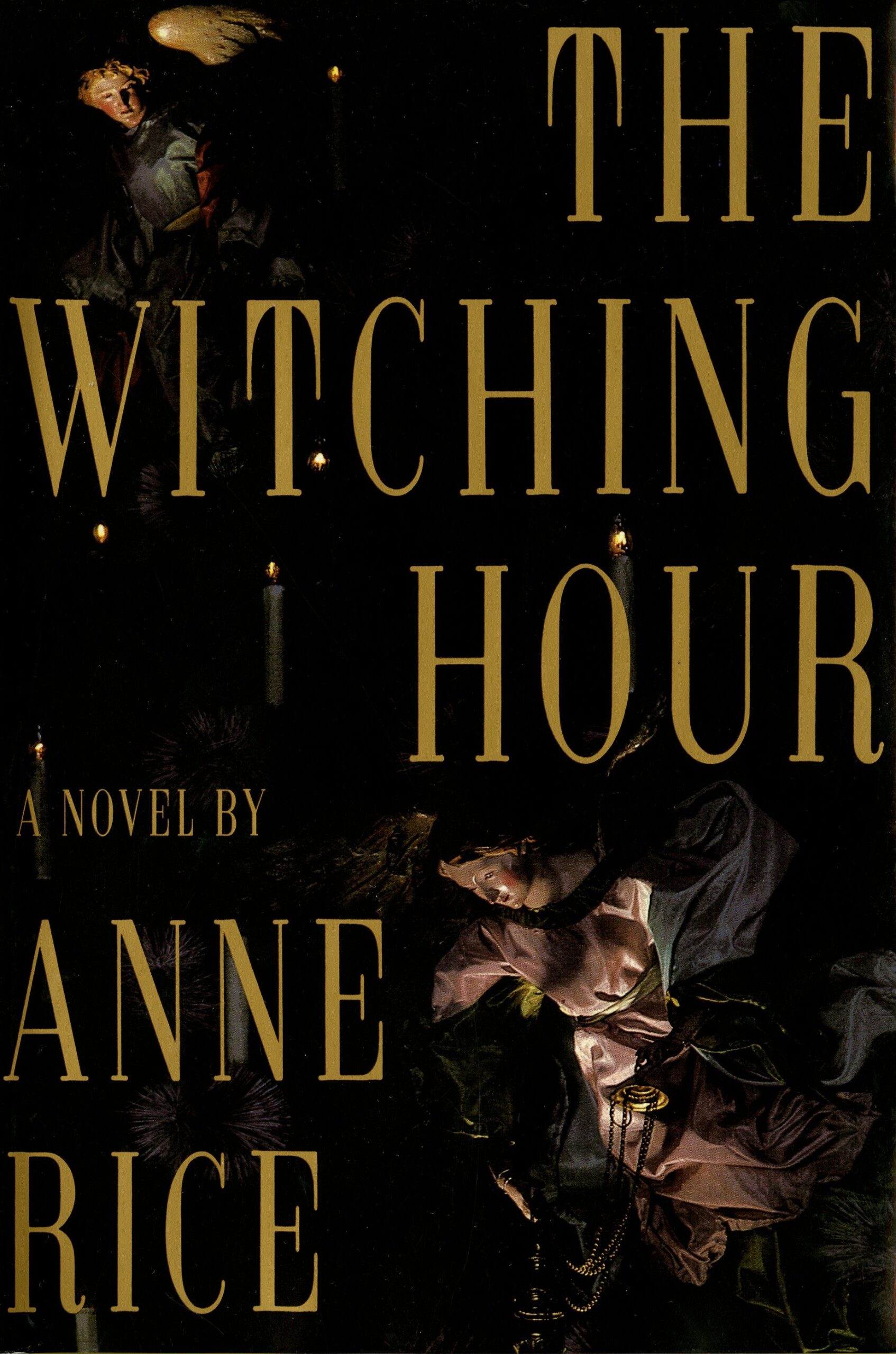 This is easily one of my favorite books ever, and definitely one of the books that really helped me to fall in love with reading. It's actually been AGES since I last read it, which means, I need to read it again! And the best part: it's the first book in a series, so plenty of great reading ahead.
Anne Rice is a stunning storyteller. Her descriptions of the locations, the people, the Mayfair Family and their long, messy history is just amazing. Read all of the books from The Lives of Mayfair Witches series, to fall absolutely in love with a riddled history of strong women, matriarchy, magic, and romance.
Fun Fact: my baby sister, Rowan, was actually named after the protagonist, Rowan Mayfair. Man, my parents are way cooler than I give them credit for.
From Amazon:
From the author of the extraordinary Vampire Chronicles comes a huge, hypnotic novel of witchcraft and the occult through four centuries.
Demonstrating, once again, her gift for spellbinding storytelling and the creation of legend, Anne Rice makes real for us a great dynasty of witches–a family given to poetry and to incest, to murder and to philosophy; a family that, over the ages, is itself haunted by a powerful, dangerous, and seductive being.
On the veranda of a great New Orleans house, now faded, a mute and fragile woman sits rocking . . . and The Witching Hour begins.
It begins in our time with a rescue at sea. Rowan Mayfair, a beautiful woman, a brilliant practitioner of neurosurgery–aware that she has special powers but unaware that she comes from an ancient line of witches–finds the drowned body of a man off the coast of California and brings him to life. He is Michael Curry, who was born in New Orleans and orphaned in childhood by fire on Christmas Eve, who pulled himself up from poverty, and who now, in his brief interval of death, has acquired a sensory power that mystifies and frightens him.
As these two, fiercely drawn to each other, fall in love and–in passionate alliance–set out to solve the mystery of her past and his unwelcome gift, the novel moves backward and forward in time from today's New Orleans and San Francisco to long-ago Amsterdam and a château in the France of Louis XIV. An intricate tale of evil unfolds–an evil unleashed in seventeenth-century Scotland, where the first "witch," Suzanne of the Mayfair, conjures up the spirit she names Lasher . . . a creation that spells her own destruction and torments each of her descendants in turn.
From the coffee plantations of Port au Prince, where the great Mayfair fortune is made and the legacy of their dark power is almost destroyed, to Civil War New Orleans, as Julien–the clan's only male to be endowed with occult powers–provides for the dynasty its foothold in America, the dark, luminous story encompasses dramas of seduction and death, episodes of tenderness and healing. And always–through peril and escape, tension and release–there swirl around us the echoes of eternal war: innocence versus the corruption of the spirit, sanity against madness, life against death. With a dreamlike power, the novel draws us, through circuitous, twilight paths, to the present and Rowan's increasingly inspired and risky moves in the merciless game that binds her to her heritage. And in New Orleans, on Christmas Eve, this strangest of family sagas is brought to its startling climax.
Buy the book here and the whole series here.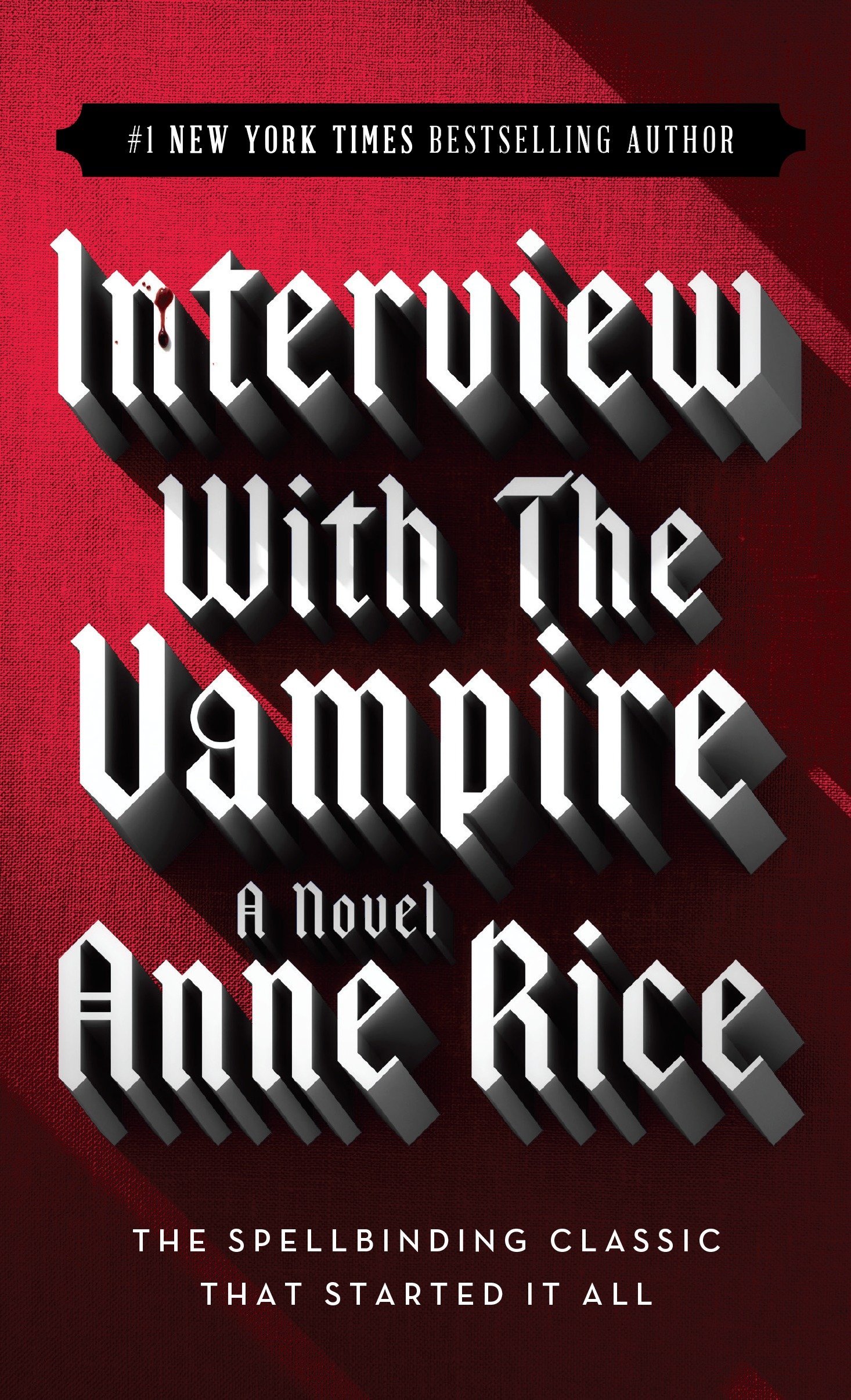 And while we're on the subject of Anne Rice, you can't talk about Anne Rice and her incredible books without mentioning The Vampire Chronicles Collection: Interview with the Vampire, The Vampire Lestat, and The Queen of the Damned. Each book is incredible in it's own right. You probably already know of Interview with the Vampire because of that movie with Brad Pitt (😍). Well, the book is EVEN BETTER. Seriously.
From Amazon:
The spellbinding classic that started it all from the #1 New York Times bestselling author

"A magnificent, compulsively readable thriller . . . Rice begins where Bram Stoker and the Hollywood versions leave off and penetrates directly to the true fascination of the myth—the education of the vampire."—Chicago Tribune

Here are the confessions of a vampire. Hypnotic, shocking, and chillingly sensual, this is a novel of mesmerizing beauty and astonishing force—a story of danger and flight, of love and loss, of suspense and resolution, and of the extraordinary power of the senses. It is a novel only Anne Rice could write.
Buy the book here and the whole series here.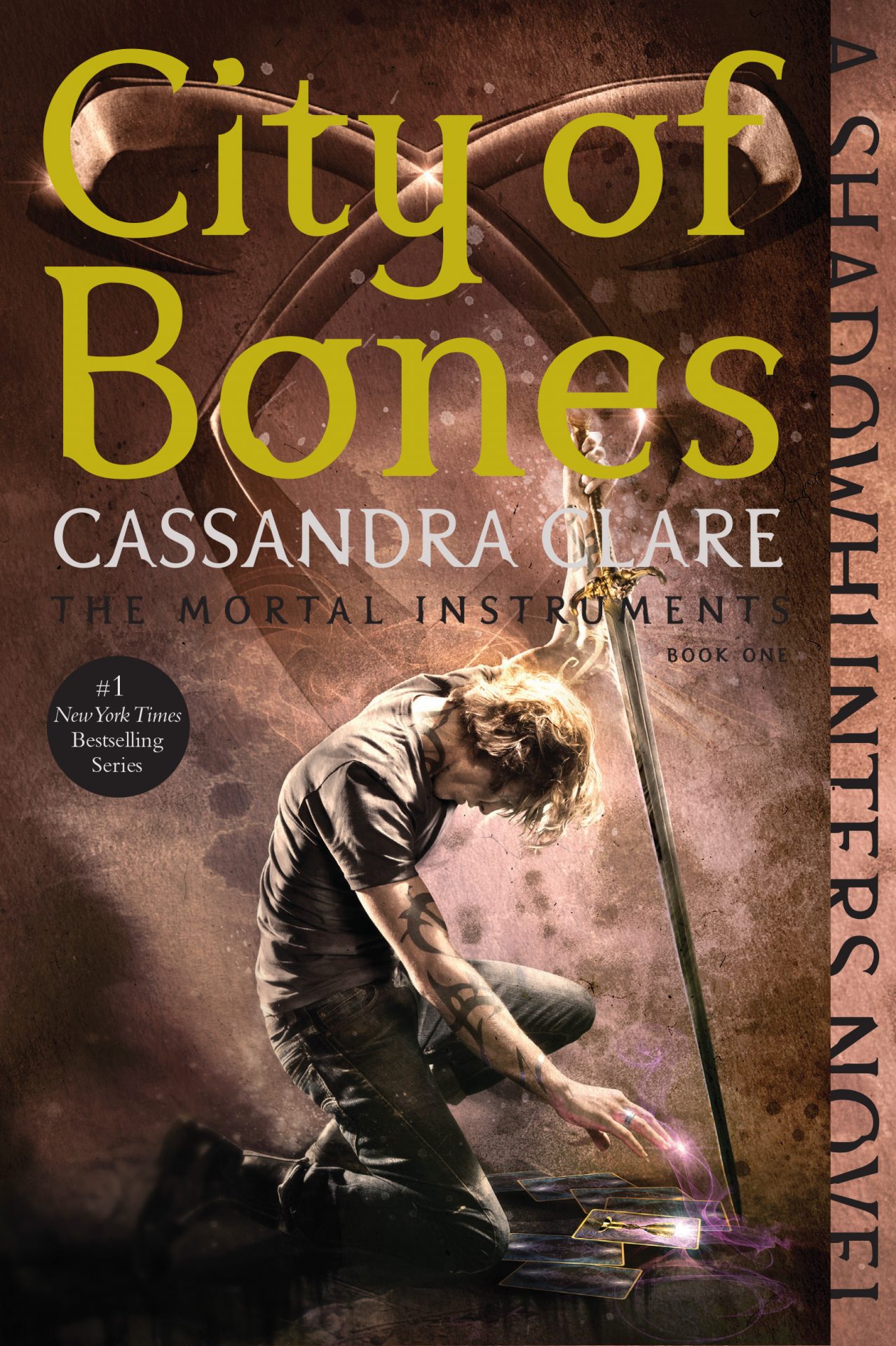 My sister actually got me into the super popular YA series, The Mortal Instruments. The books are great. The CW show: not so much. But let's focus on the books, shall we? The Mortal Instruments series is the kind of book series that will have you completely hooked. The story, the details, it's all so imaginative and brilliant.
Sure, there are moments you'll want to wring the characters' necks out of frustration, but the sign of a really great book (or series) is one that has you both rooting for and loathing the characters. Cassandra Clare has a way of really making the reader feel every inch of what's happening.
From Amazon:
When fifteen-year-old Clary Fray heads out to the Pandemonium Club in New York City, she hardly expects to witness a murder — much less a murder committed by three teenagers covered with strange tattoos and brandishing bizarre weapons. Then the body disappears into thin air. It's hard to call the police when the murderers are invisible to everyone else and when there is nothing — not even a smear of blood — to show that a boy has died. Or was he a boy?
This is Clary's first meeting with the Shadowhunters, warriors dedicated to ridding the earth of demons. It's also her first encounter with Jace, a Shadowhunter who looks a little like an angel and acts a lot like a jerk. Within twenty-four hours Clary is pulled into Jace's world with a vengeance, when her mother disappears and Clary herself is attacked by a demon. But why would demons be interested in ordinary mundanes like Clary and her mother? And how did Clary suddenly get the Sight? The Shadowhunters would like to know…
Exotic and gritty, exhilarating and utterly gripping, Cassandra Clare's ferociously entertaining fantasy takes readers on a wild ride that they will never want to end.
Buy the book here and the whole series here.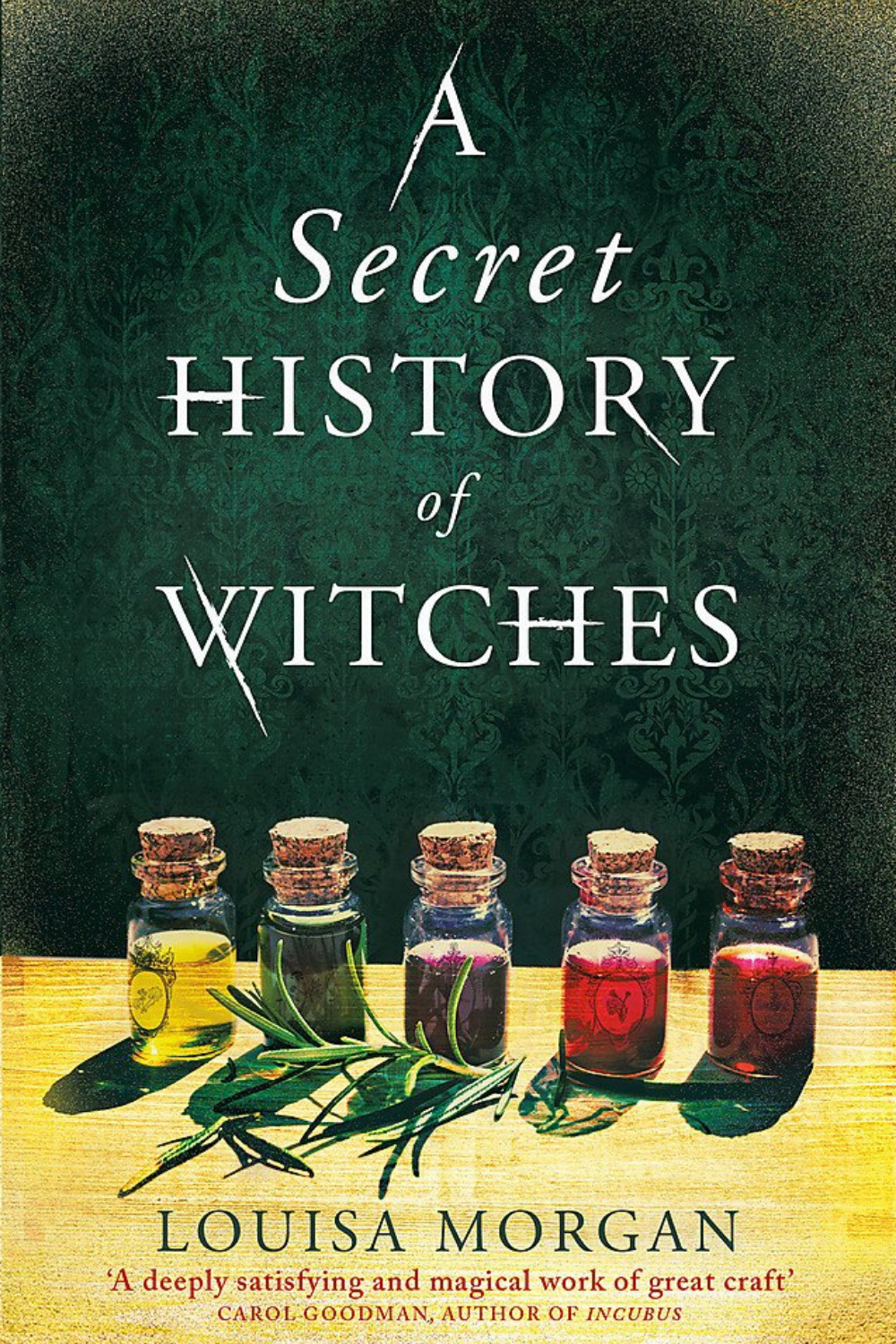 Louisa Morgan is known for her hugely popular books about witches, including A Secret History of Witches, The Age of Witches, and The Witch's Kind. A Secret History of Witches follows five generations of mothers and daughters from the early 1800s through the 1940s in unbelievable detail.
From Amazon:
A sweeping historical saga that traces five generations of fiercely powerful mothers and daughters — witches whose magical inheritance is both a dangerous threat and an extraordinary gift.
Brittany, 1821. After Grand-Mere Ursule gives her life to save her family, their magic seems to die with her.
Even so, the Orchires fight to keep the old ways alive, practicing half-remembered spells and arcane rites in hopes of a revival. And when their youngest daughter comes of age, magic flows anew.
/,br>The lineage continues, though new generations struggle not only to master their power, but also to keep it hidden.
But when World War II looms on the horizon, magic is needed more urgently than ever — not for simple potions or visions, but to change the entire course of history.
"I loved it. A beautiful generational tale, reminiscent of Practical Magic. . .. Grounded and real, painful and hopeful at the same time." — Laure Eve, author of The Graces
Buy the book here.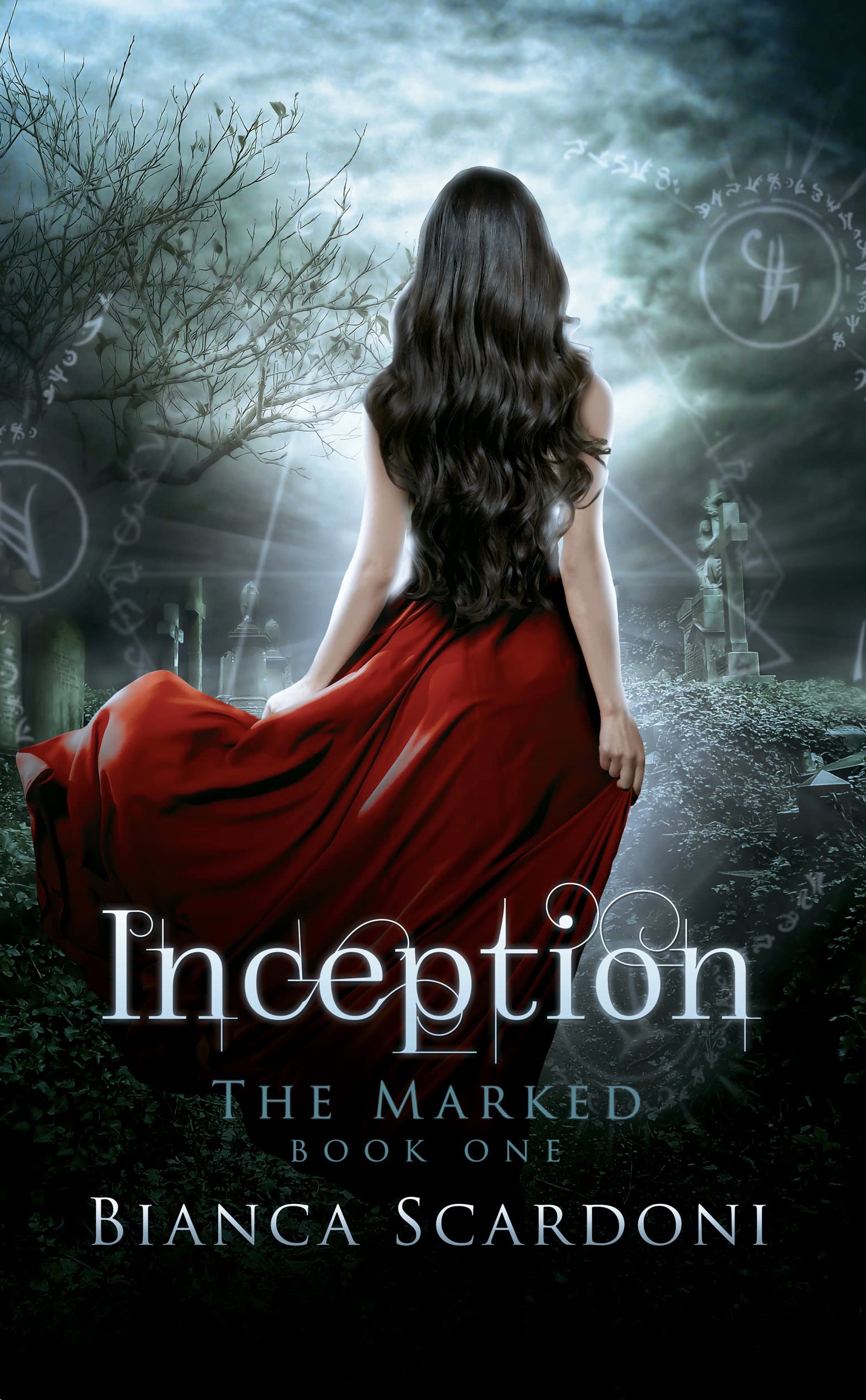 Inception by Bianca Scardoni
Described as a dark paranormal romance, this YA series gets rave reviews. It's actually been on my must-read list for some time now, and there's no better season than Halloween season to jump on the bandwagon! Inception is part of the Marked Saga book series.
From Amazon:
Be Careful Who You Trust, For Even The Devil Was Once An Angel …
Dark. Thrilling. Romantic.
My name is Jemma Blackburn and I have a secret. I know vampires are real. I watched one murder my father eight months ago, and even though they tried to convince me it didn't happen—that I'd lost touch with reality due to the trauma, I know what I saw was real.
Hollow Hills is now the place I call home. It was supposed to be my chance at a normal life. My chance to bury my secret and start over. But everyone around me is keeping their own secrets, whispering lies into my ears like promises, and one of them is about to turn my entire world upside down.
I thought I had it all figured out. I thought I had the answers. I thought I knew who I was. The truth is, I didn't even know the half of it. There's a reason these vampires are still after me. There's a reason they will always hunt me. Because I'm not human.
I'm the devil they fear and the angel they crave.
Only problem is, I don't know it yet.
INCEPTION is the enthralling first installment in The Marked Saga. A coming of age YA paranormal romance full of atmosphere, supernatural adventure, and jaw-dropping twists that will keep you guessing until the very last page.
Buy the book here and the whole series here.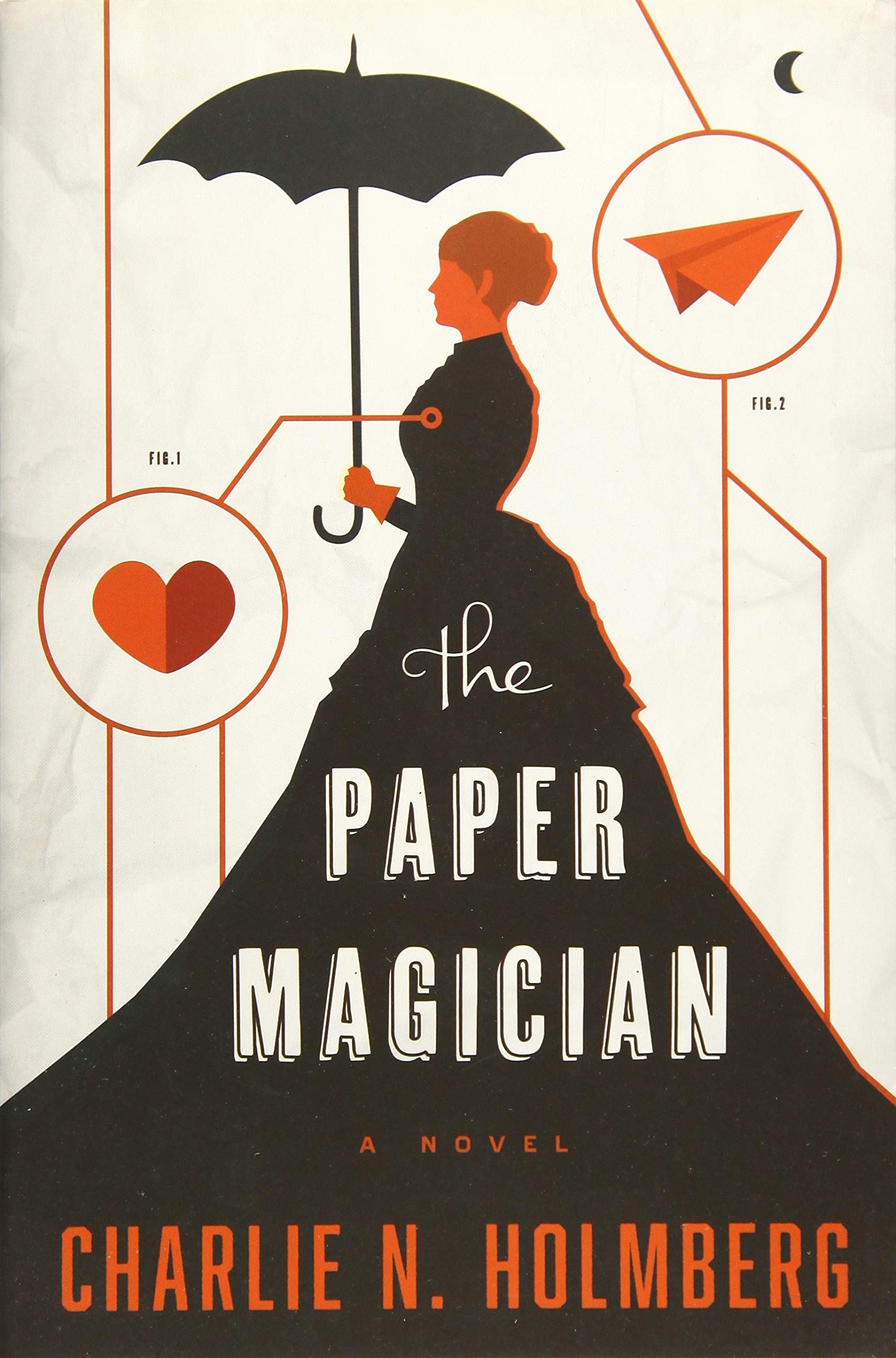 Though I haven't yet read this one, the series keeps popping up again and again on my radar, and it's definitely on my list this fall. The Paper Magician is part of the popular Paper Magician Series.
The plot totally intrigues me on this one, and I'm always up for a great YA romance with an intricate story.
From Amazon:
Ceony Twill arrives at the cottage of Magician Emery Thane with a broken heart. Having graduated at the top of her class from the Tagis Praff School for the Magically Inclined, Ceony is assigned an apprenticeship in paper magic despite her dreams of bespelling metal. And once she's bonded to paper, that will be her only magic…forever.
Yet the spells Ceony learns under the strange yet kind Thane turn out to be more marvelous than she could have ever imagined—animating paper creatures, bringing stories to life via ghostly images, even reading fortunes. But as she discovers these wonders, Ceony also learns of the extraordinary dangers of forbidden magic.
An Excisioner—a practitioner of dark, flesh magic—invades the cottage and rips Thane's heart from his chest. To save her teacher's life, Ceony must face the evil magician and embark on an unbelievable adventure that will take her into the chambers of Thane's still-beating heart—and reveal the very soul of the man.
From the imaginative mind of debut author Charlie N. Holmberg, The Paper Magician is an extraordinary adventure both dark and whimsical that will delight readers of all ages.
Buy the book here and the whole series here.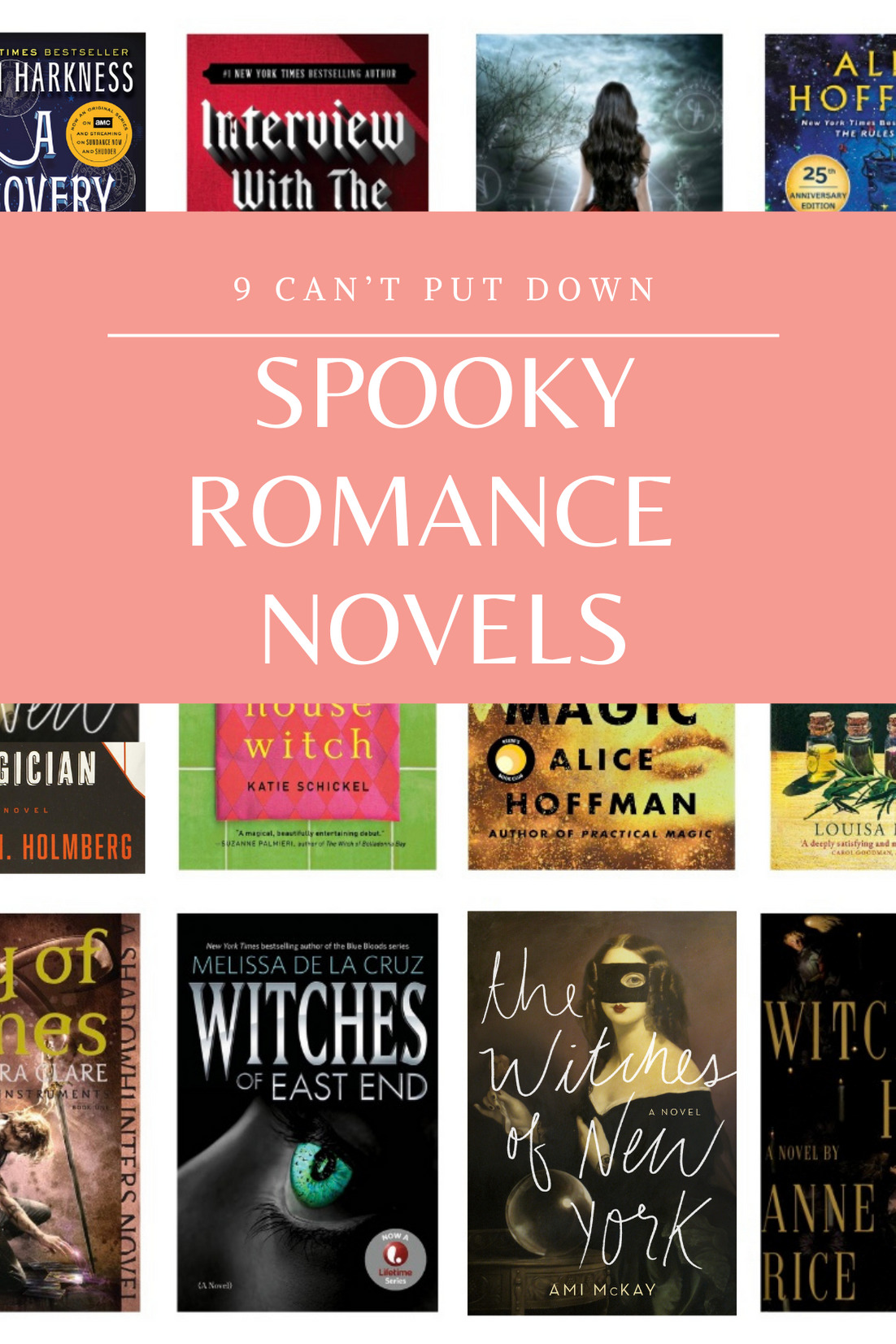 So grab a cup of tea, curl up under a cozy blanket, and dive into a spooky book. Then head back to this post, or find me (on Instagram, Facebook, and Twitter) , and let me know what you're reading! You can also always share your favorite books by tagging your picture and/or review with #GlitterBookClub on Instagram!
SHOP THE SPOOKY ROMANCE NOVELS | CLICK LEFT & RIGHT ARROWS TO EXPLORE
Yep, I like books a lot.
And in case you're curious, you can read all about why I started a book club right here. Happy reading!