This post contains affiliate links, which means that if you click on one of the product links, I'll receive a small commission. Additionally, as an Amazon Associate I earn from qualifying purchases. Thank you so much for clicking through and helping to support this little blog business of mine! Read more about our site, privacy, and disclosure policies here.
A few weekends back, we had the chance to take family photos in Back Bay. I'd been dreaming of getting a few pictures while there was still snow on the ground in the city, and I'm so glad we did it then because although it's still been cold, there hasn't been any snow in Boston since.
It's always chaos trying to get dressed and out the door (and on time!) for family photos, but without fail, every single time we capture photos of our family, I am just so glad that we did. It's such a special way to preserve a moment in time, and at the rate in which these sweet babies of mine are growing, I want to cherish every single minute of it.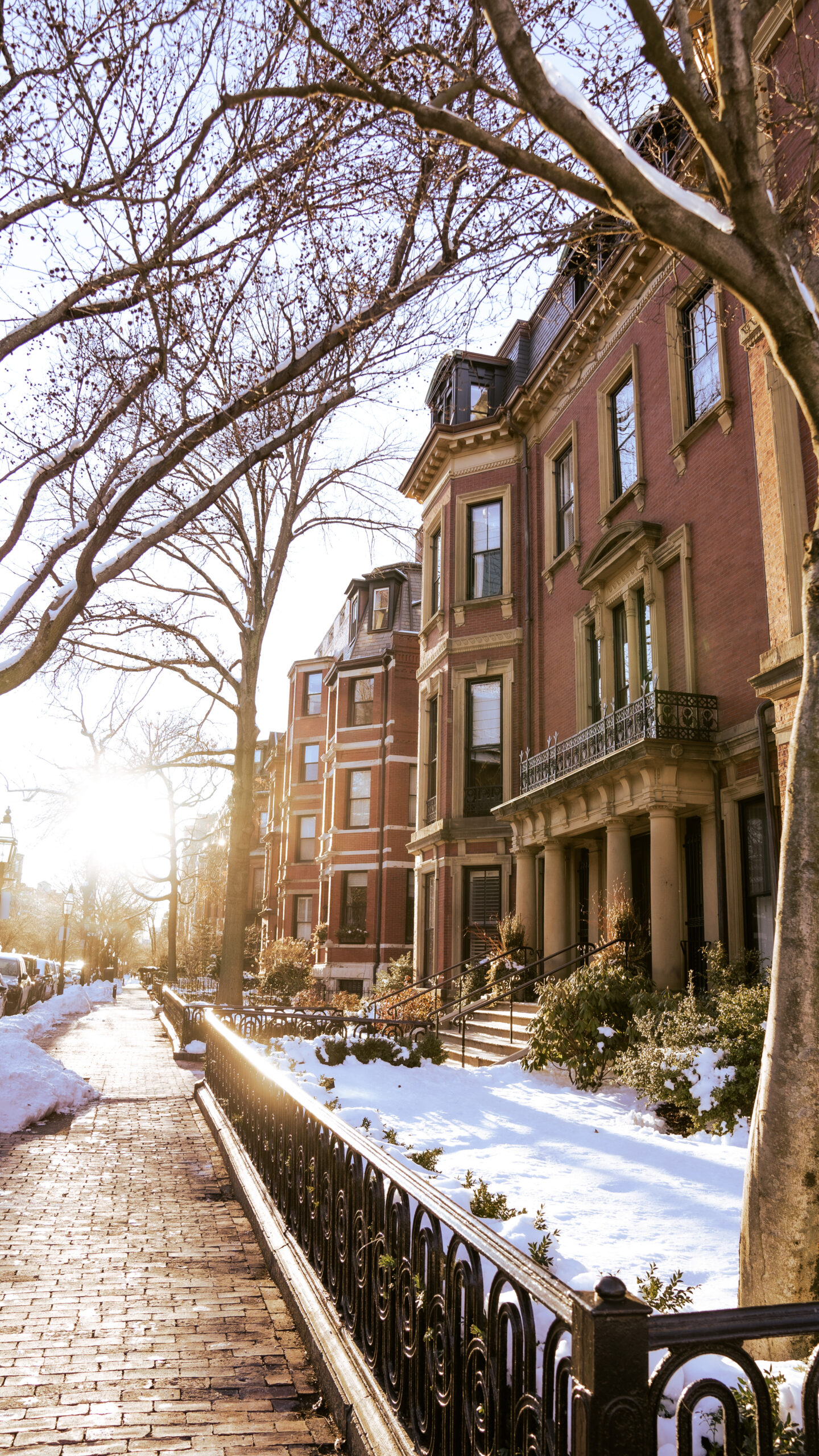 A Family Walk in Back Bay
As for this city life, I love walking around downtown Boston on Sundays because everything is so quiet. It's rarely busy or crowded on Sunday mornings, and we caught the weather at such a good time.
We pretty much try to take long walks through the city as often as we can; venturing out on longer stretches on the weekends.
Walking to Back Bay is probably one of my favorite walks because I'm such a sucker for all of the incredible architecture. The stately old brownstones are just incredible. There's so much history there and it's fun to imagine what they might look like inside.
Not to mention, I'm a regular Zillow stalker, so anytime we see a "For Sale" sign, I'm instantly on my phone checking out the place. A girl can dream! 🙈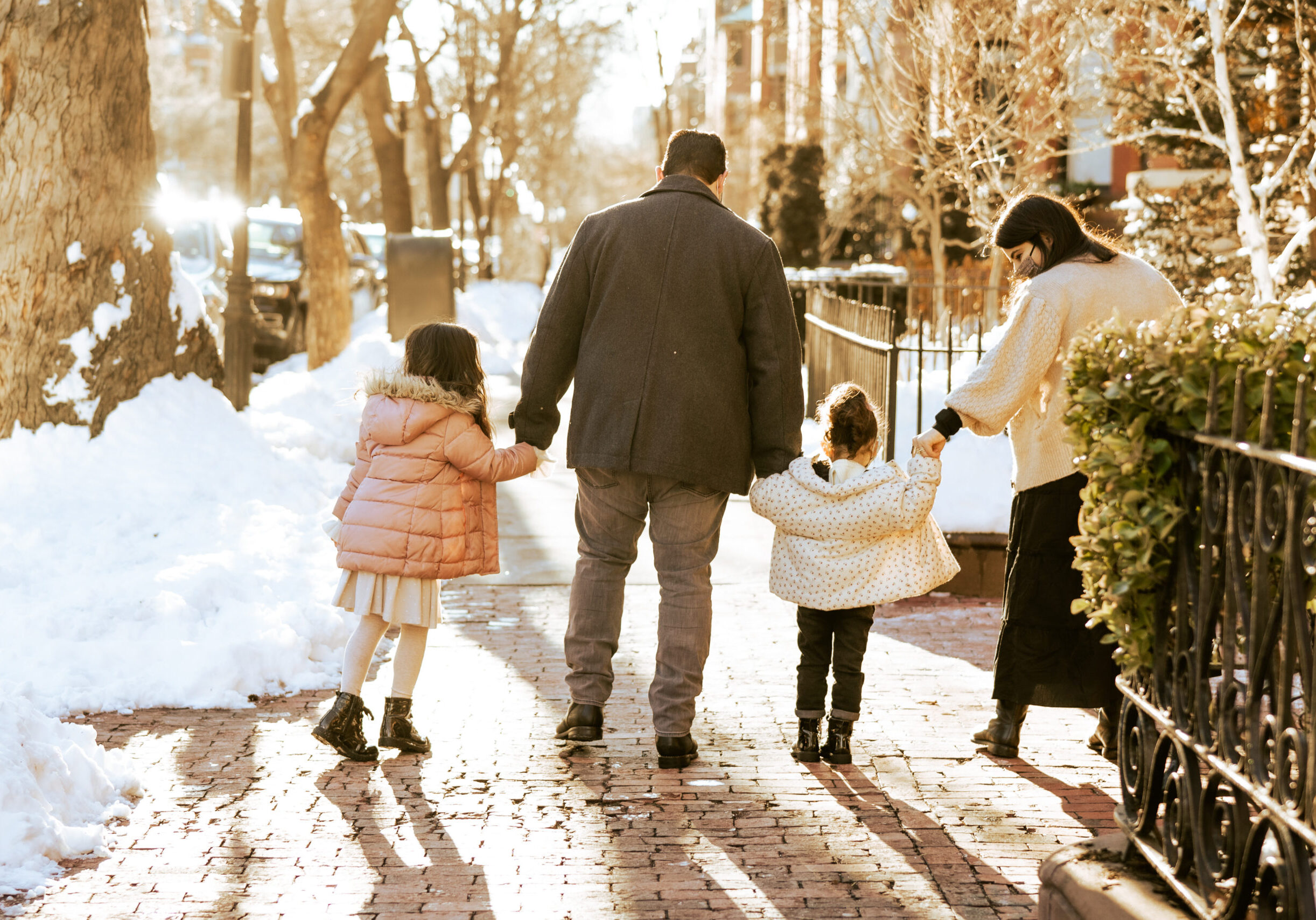 Snow in Boston
And sunny days when snow is still on the ground: those are some of my favorites. The crisp white snow makes everything glow and the sun reflects off everything and it's all just so stunning.
I swear Boston shows off in winter. (And fall and spring and summer.)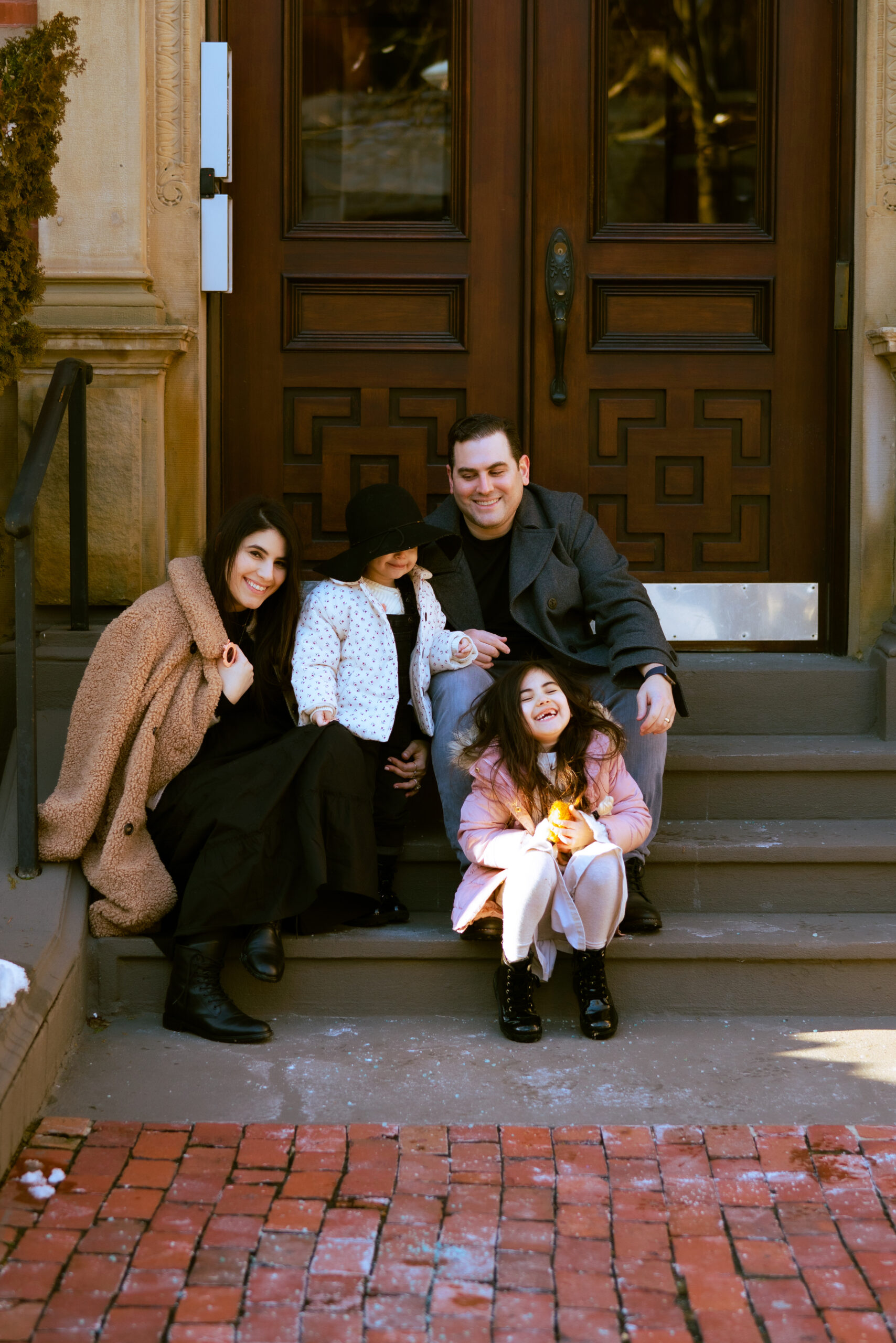 Not to mention, these two little girls are OBSESSED with the snow.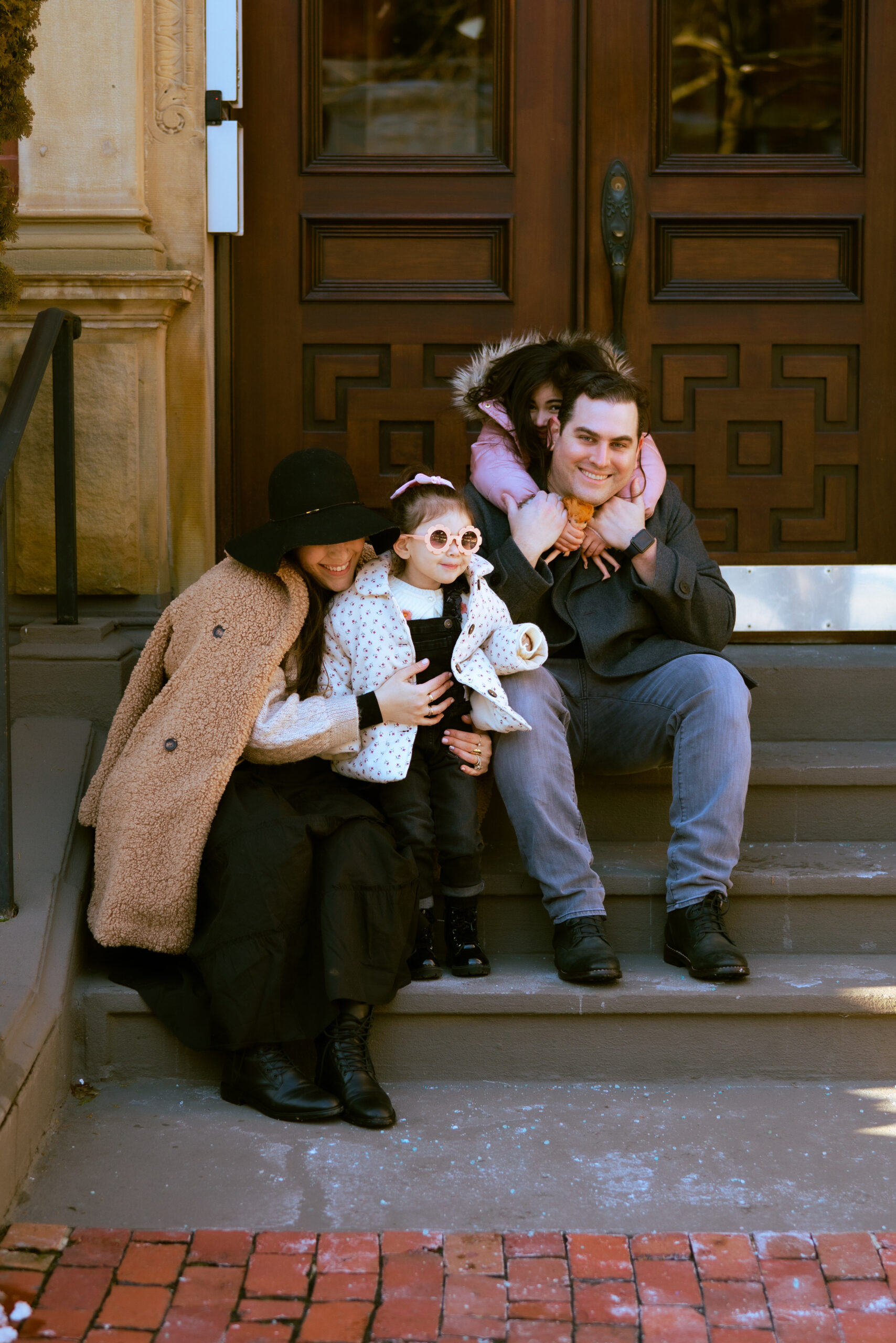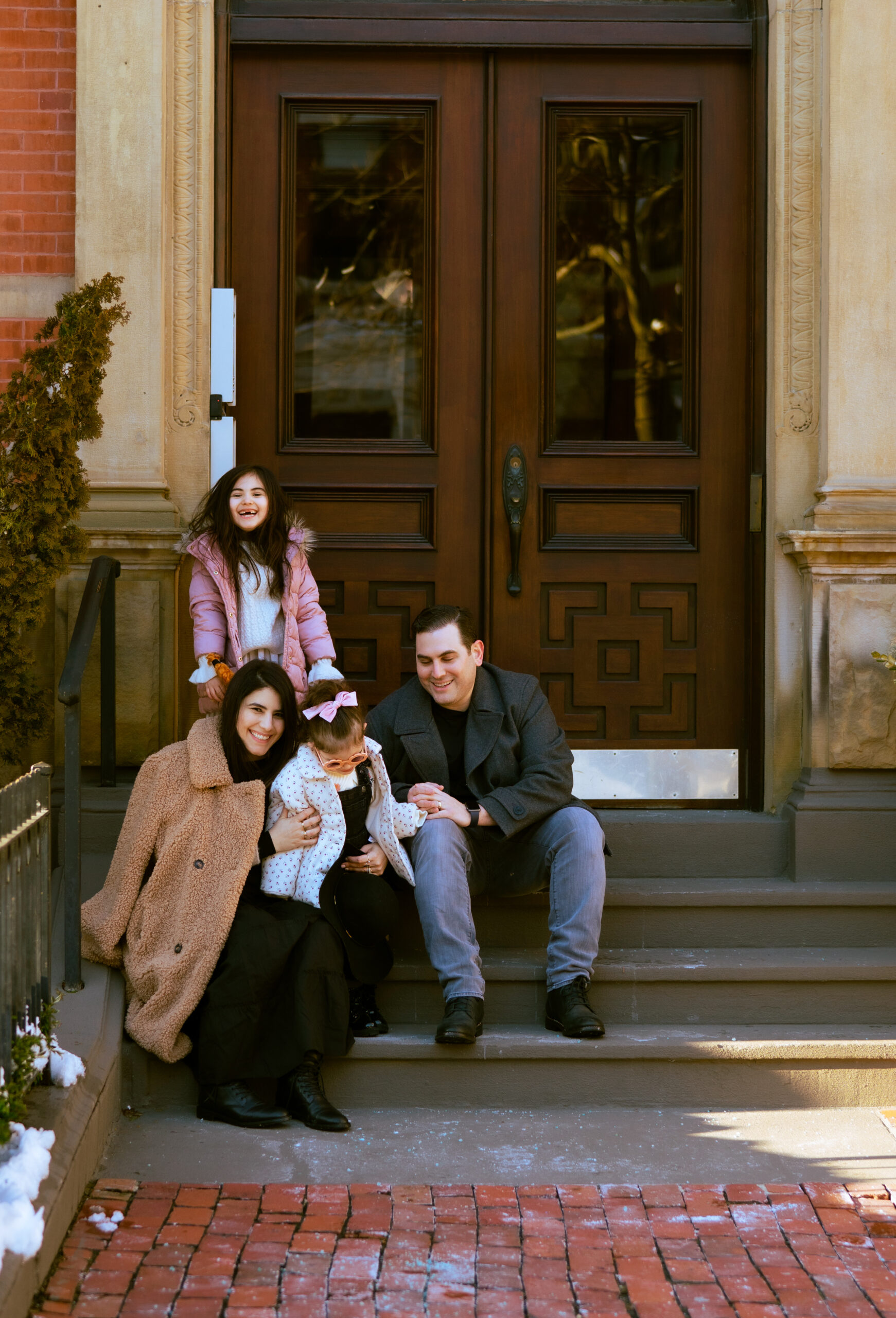 Frequent stops to play in the snow were made. 😆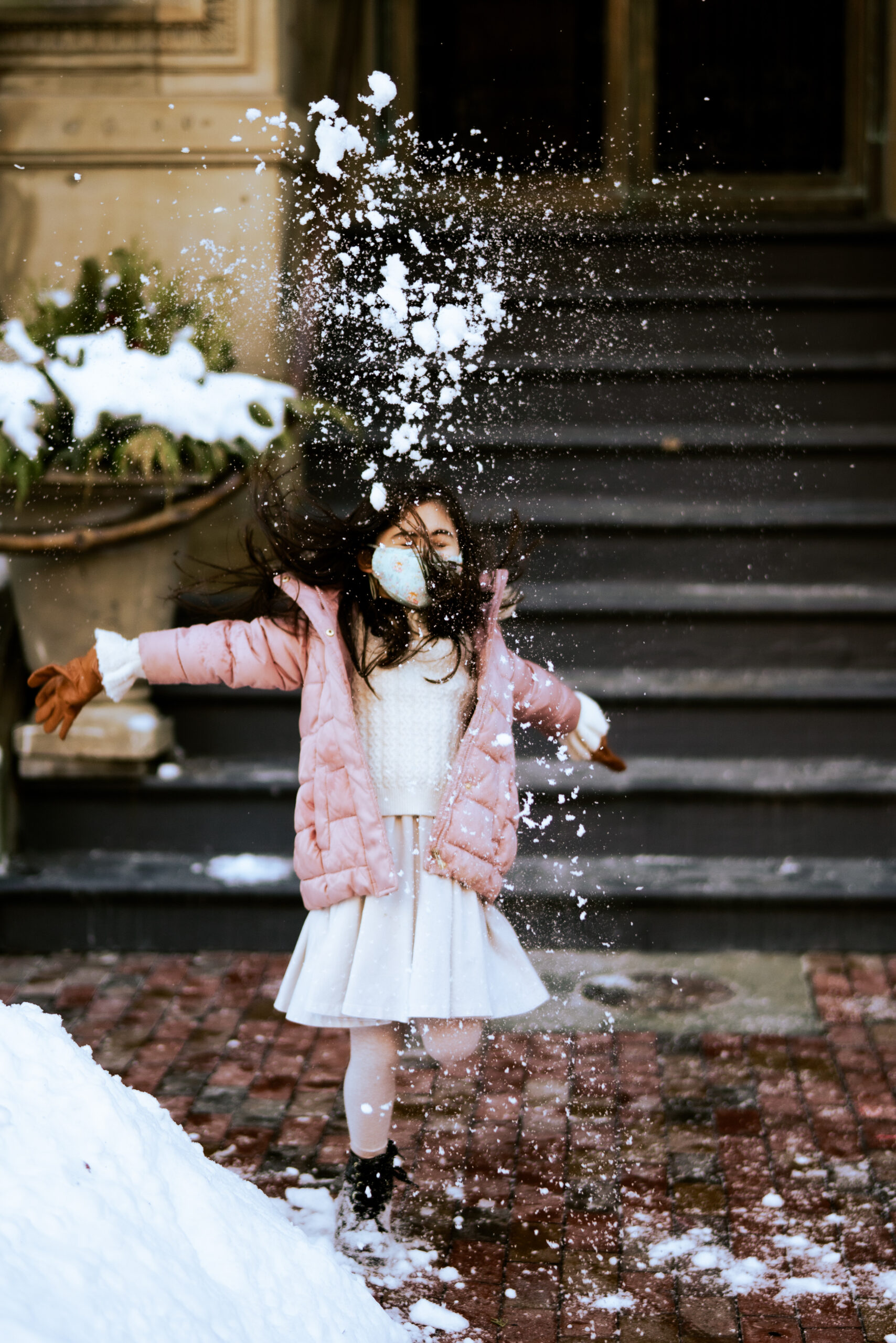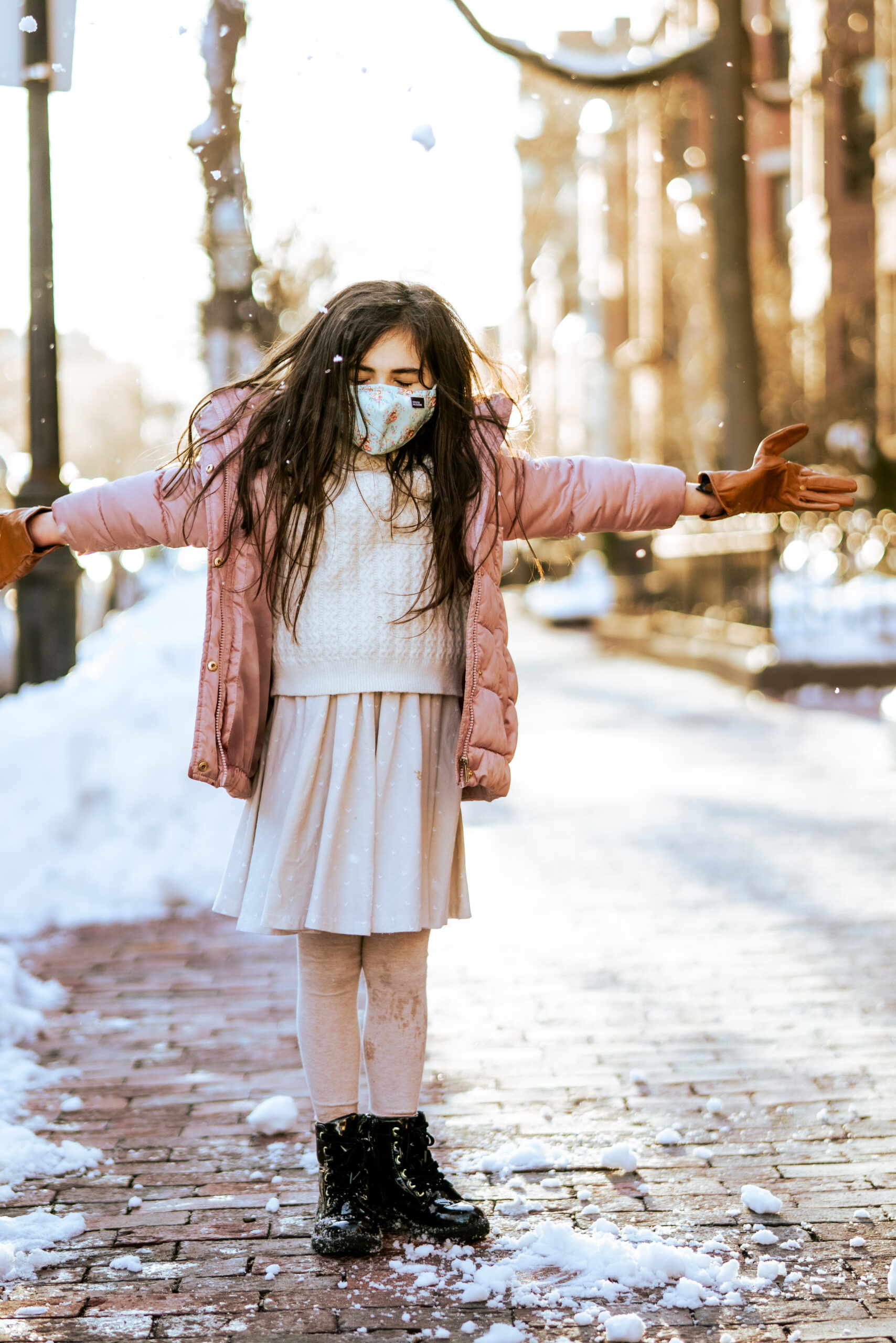 Don't be fooled by this cute-ness; she was completely soaked by the end of this. 🤪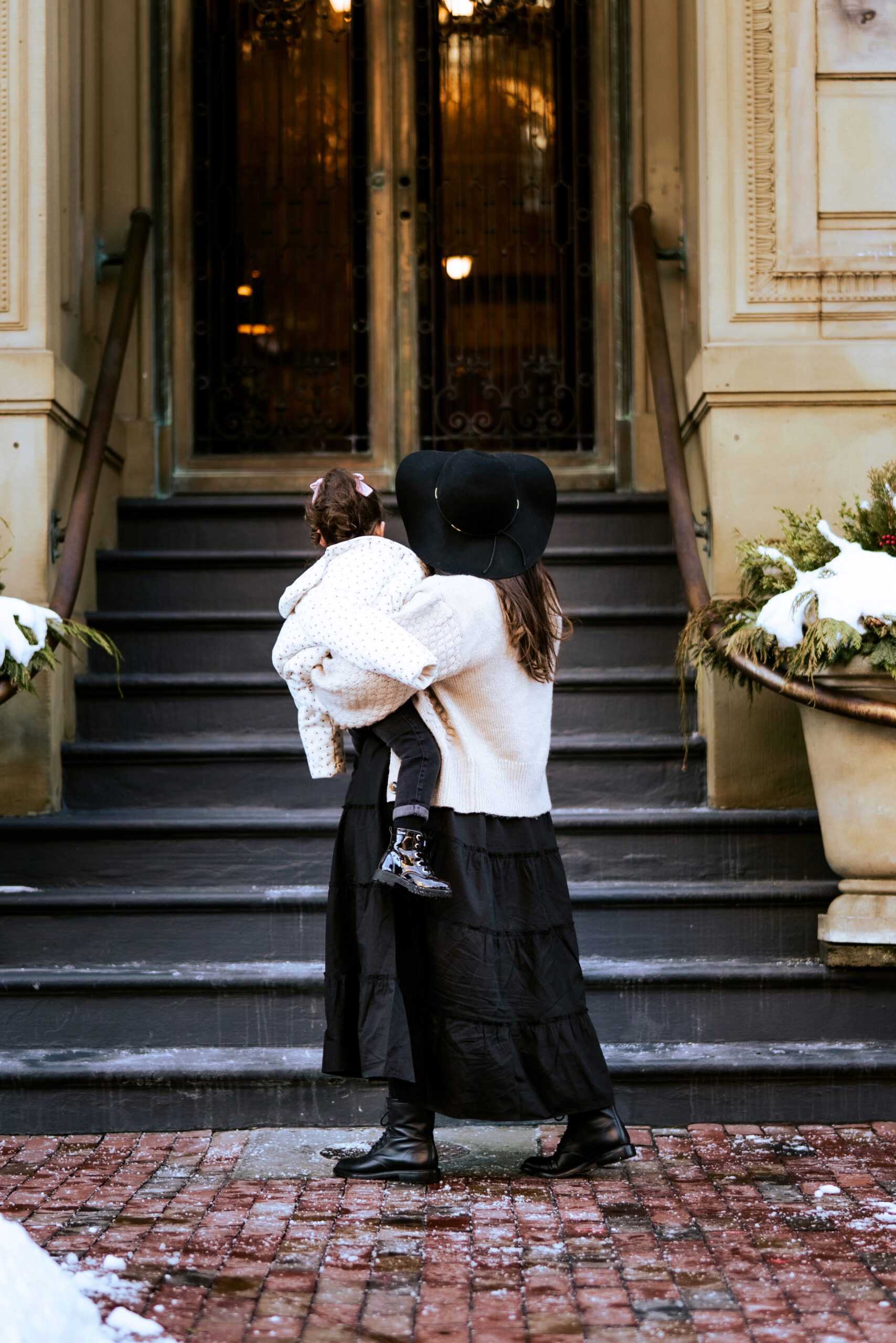 Just two girls pretending they could one day live in one of these massive Back Bay brownstones. 😎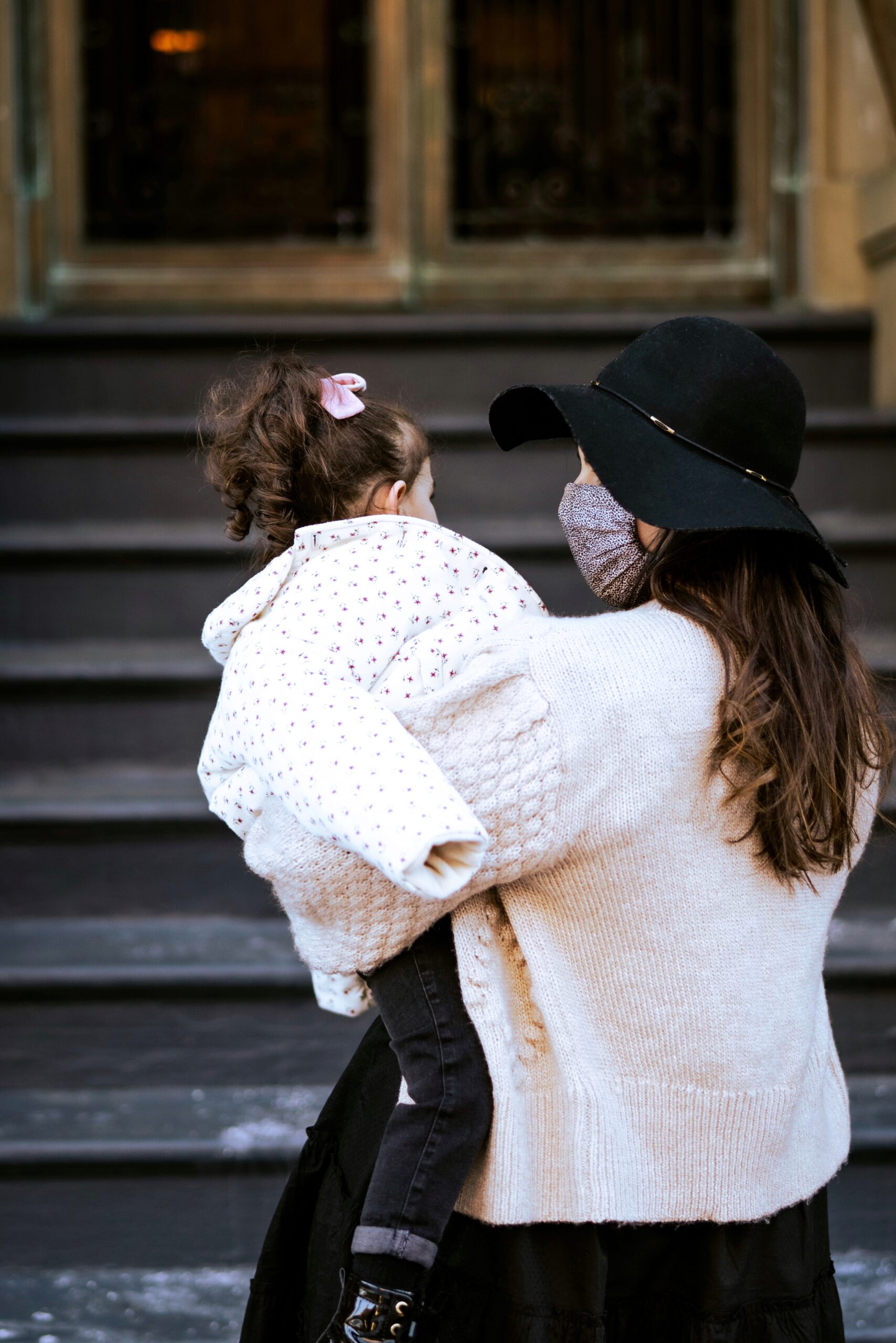 I mean, can you blame me?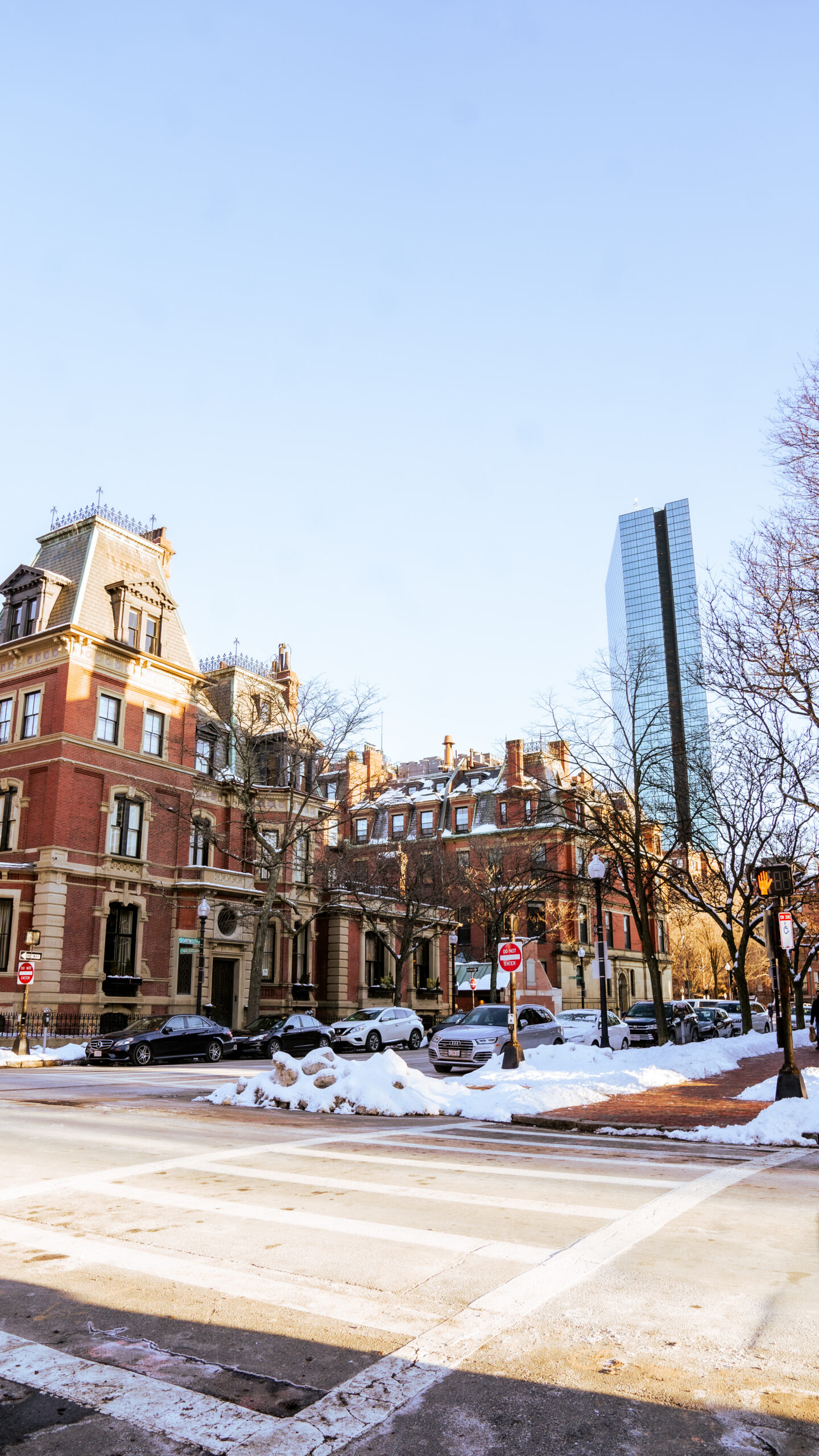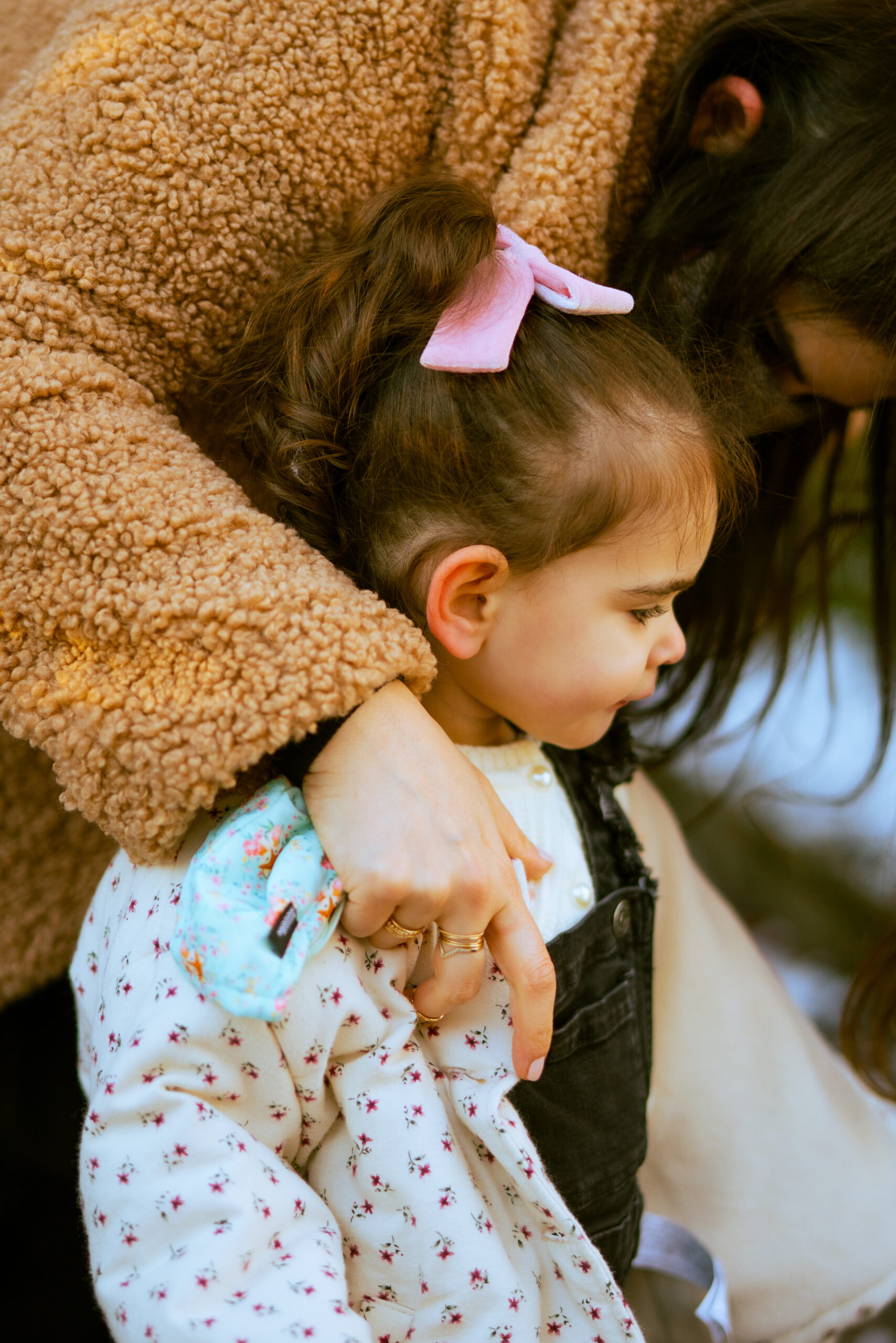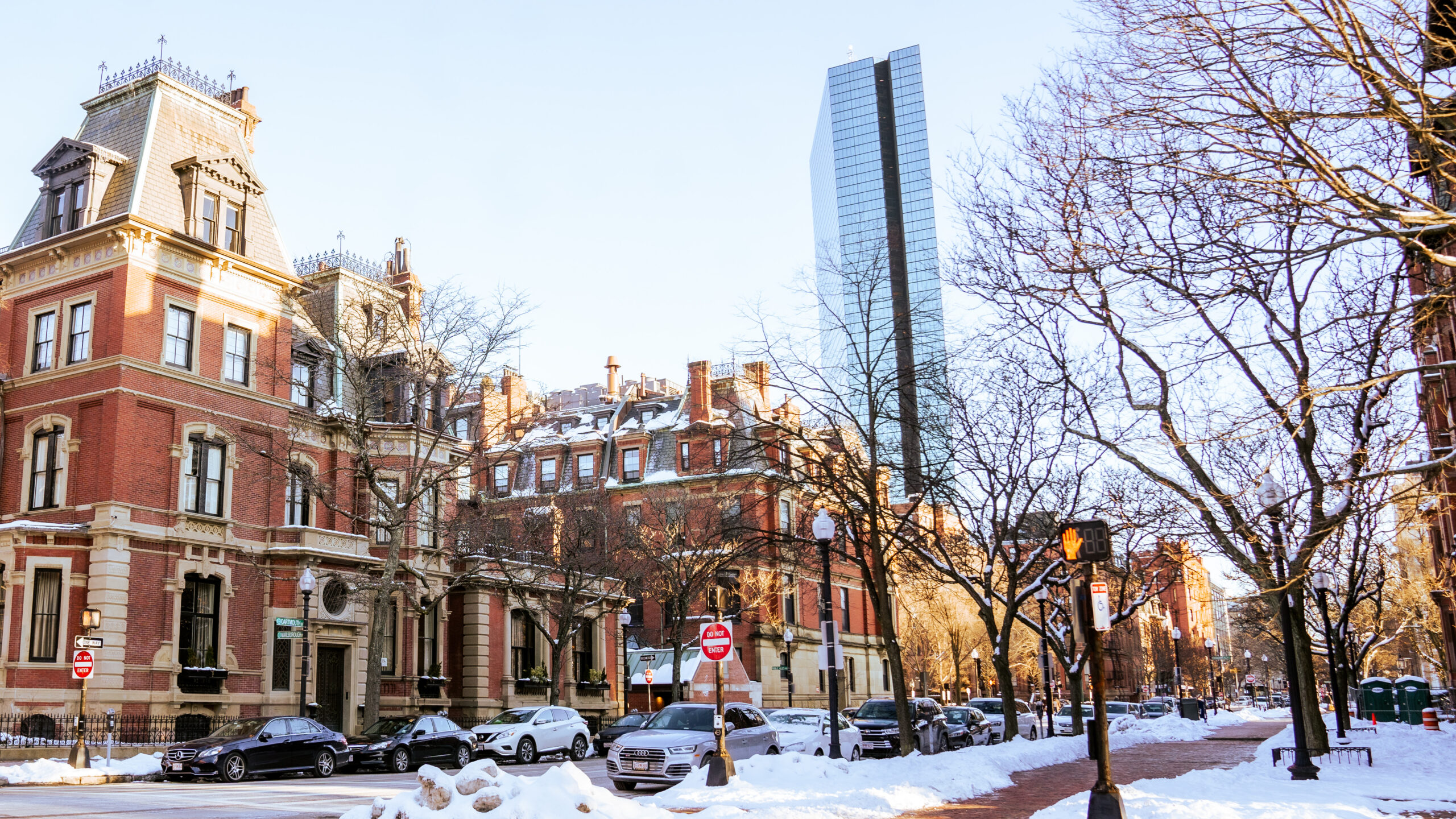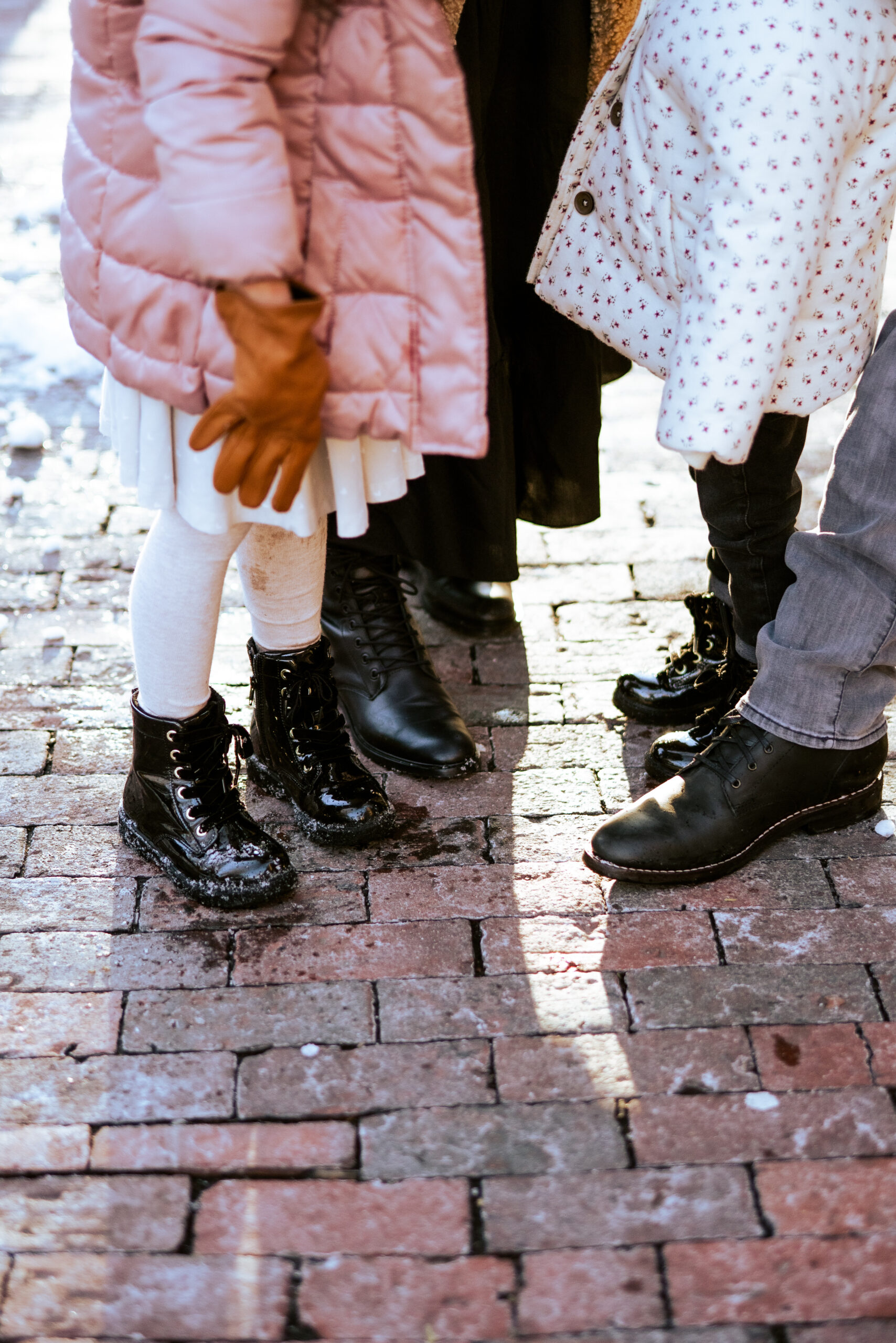 By the way, we ended our long walk and family photos with gelato from Amorino Boston (we fell in love with their gelato back in our Harvard Square days) and we picked up a few vegan cupcakes (from Little Miss Cupcape) for dessert that night. After six years of parenthood, I've learned that bribery is the key to family photo success. 🙌🏻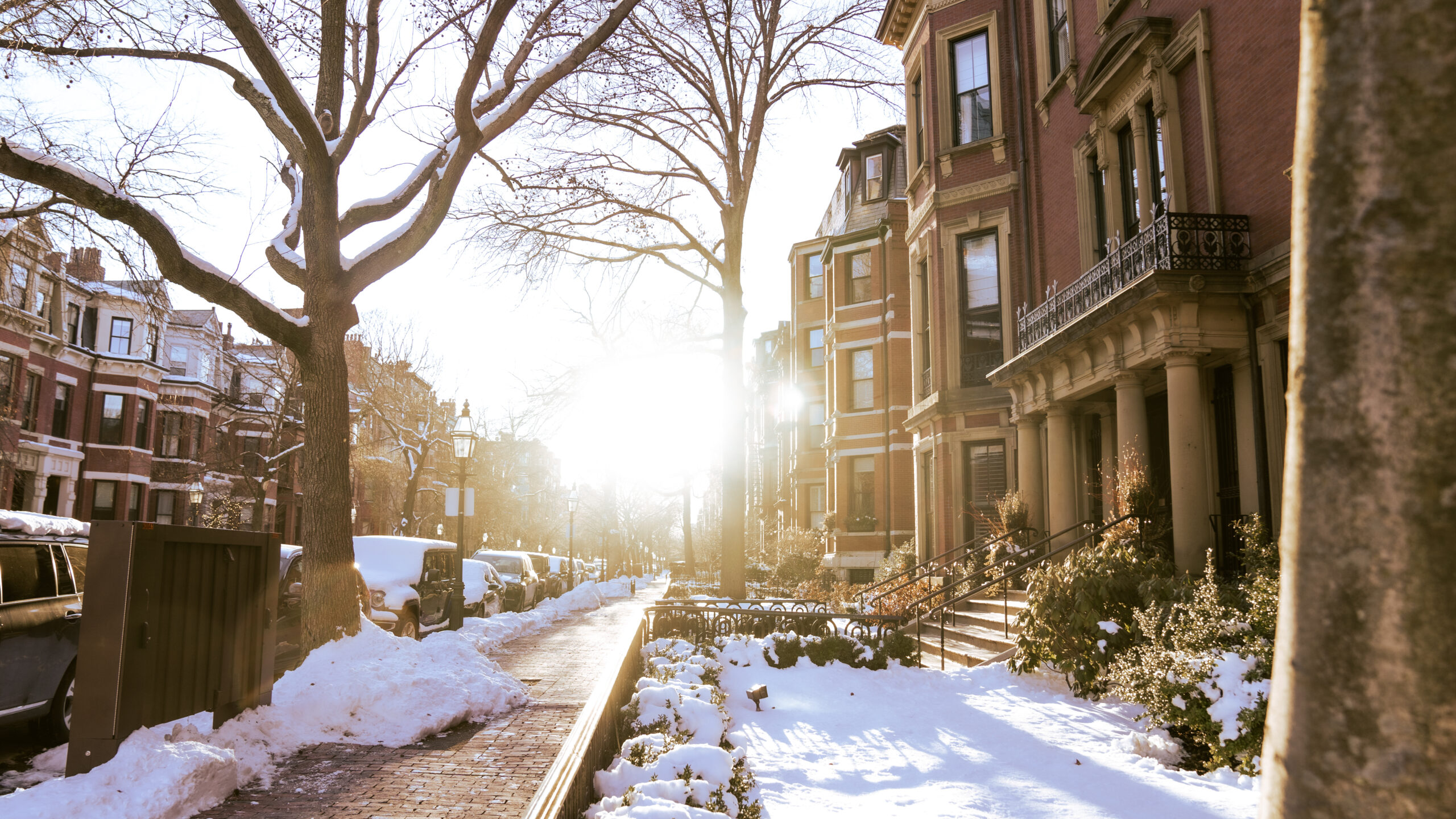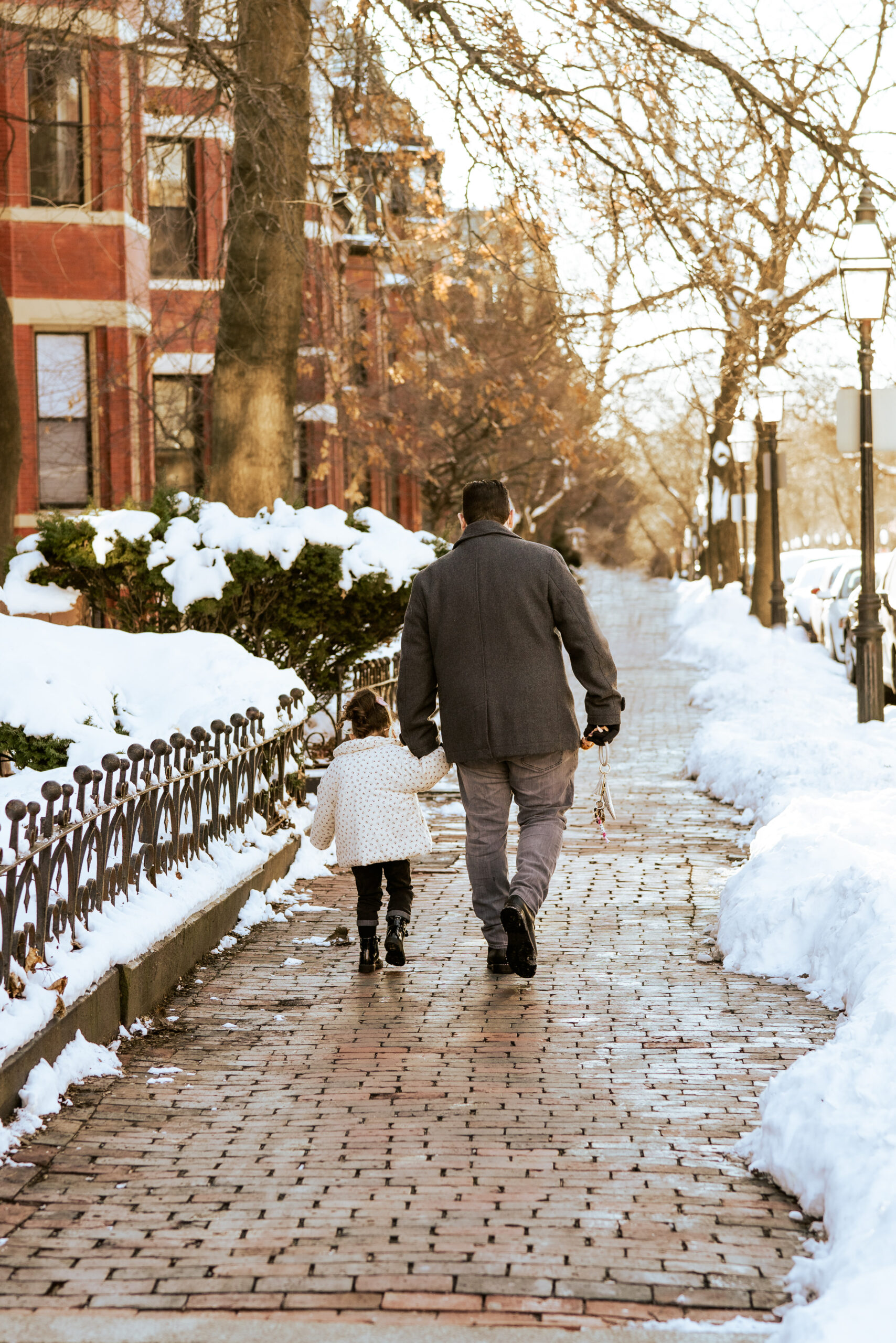 Love these family photos? See more of our life in the city with two little ones here; plus our most recent holiday family photos.
SHOP OUR WINTER FAMILY PHOTO OUTFITS | CLICK LEFT & RIGHT ARROWS TO EXPLORE

Photos by Leah Jayne Productions for Glitter, Inc.