This post contains affiliate links, which means that if you click on one of the product links, I'll receive a small commission. Thank you so much for clicking through and helping to support this little blog business of mine! Read more about our site, privacy, and disclosure policies here.
If you have a kiddo who loves a great twirly dress, this post is for you! Sharing where to find the very best twirly dresses; a.k.a., skater dresses, swing dresses, etc. for kids.
I have two little girls who both LOVE a good twirly dress; a.k.a., the skater dress, swing dress, or twirl dress, with a whole lot of twirl-ability. So much so in fact, that our five year old has been on a strict "dresses only" wardrobe plan for the last year-and-a-half; to the point where I have to beg her to put on pants or tights under her dresses in the winter. (We live in Boston so it gets COLD.)
And as of just a couple of months ago, she deemed ONLY twirly dresses to fit the bill. We want dresses that spin!
So here I am, diving down the rabbit hole of absolutely perfect twirly dresses.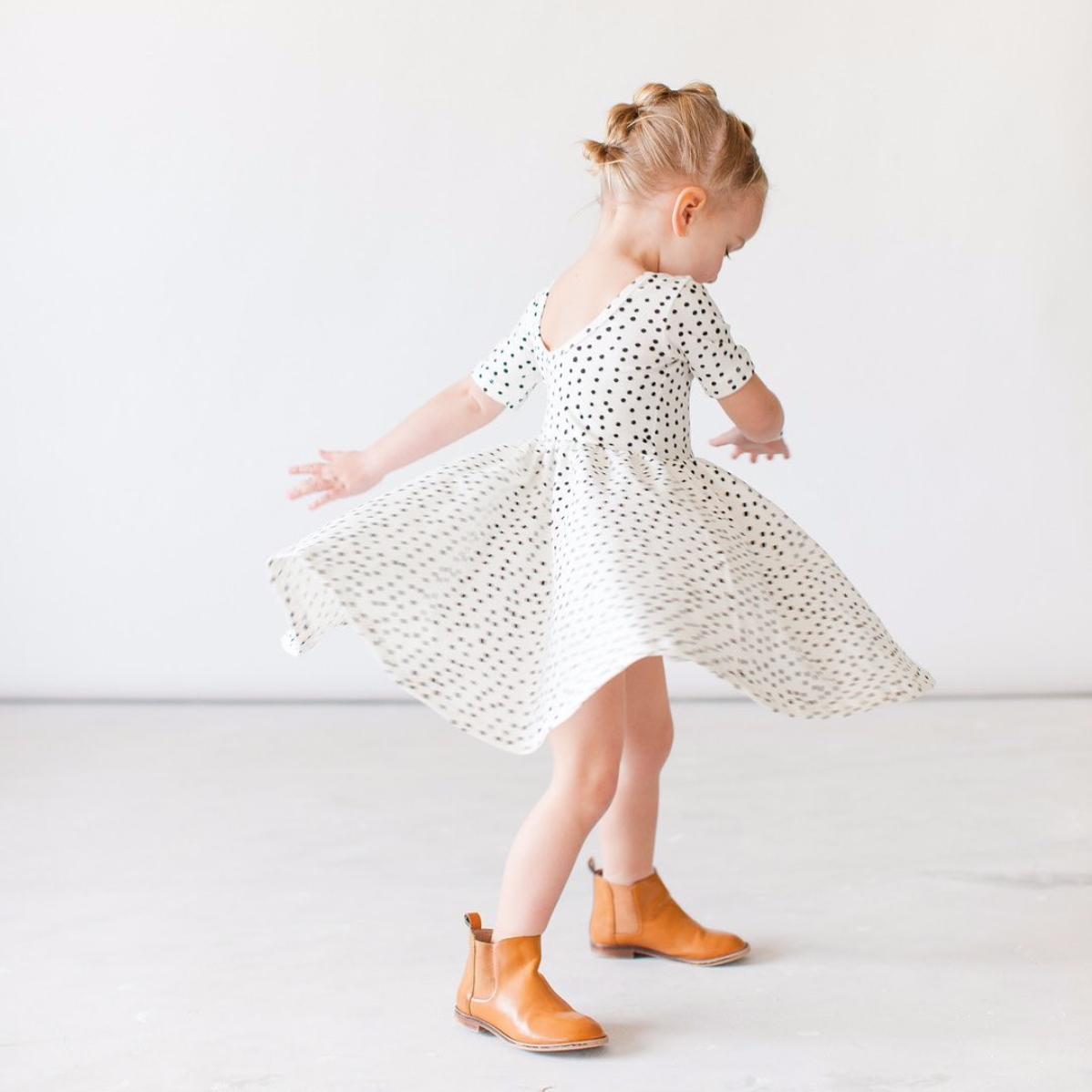 And as spring approaches, I figured it was a good time to start stocking up on dresses for our girls that they can easily wear through spring and summer. The trouble is, dresses with that perfect kid-approved twirl, that run in sizes from toddler to little kid to big kid, can actually be kind of hard to find. Especially pretty twirl dresses that are relatively affordable; i.e., under $40, and better still, less than $30.
Of course, stores like Old Navy and Target will carry some twirly dresses at an even better price point, i.e., under $20 (and during some sales, you can snag a twirly dress from Old Navy for less than $8!), but honestly, the quality of those dresses is never, ever as good. We've had dresses from the big chain brands over the years and they fade, pill, and even tear.
I want twirly dresses that can go through mud, run through multiple wash cycles, serve as hand-me-downs one day for my younger daughter, and still look as good as the day they arrived. A tall order for a twirl dress, I know.
Soooo, I went to my favorite MOMS GROUP and polled everyone and I anyone I knew with twirly dress loving kids …
Where to Find the Best Twirly Dresses for Kids
I've come up with a list of exactly where to find the best twirly dresses, including the twirl dresses our girls love. I hope this list helps you clothe your kiddos in the twirliest frocks around!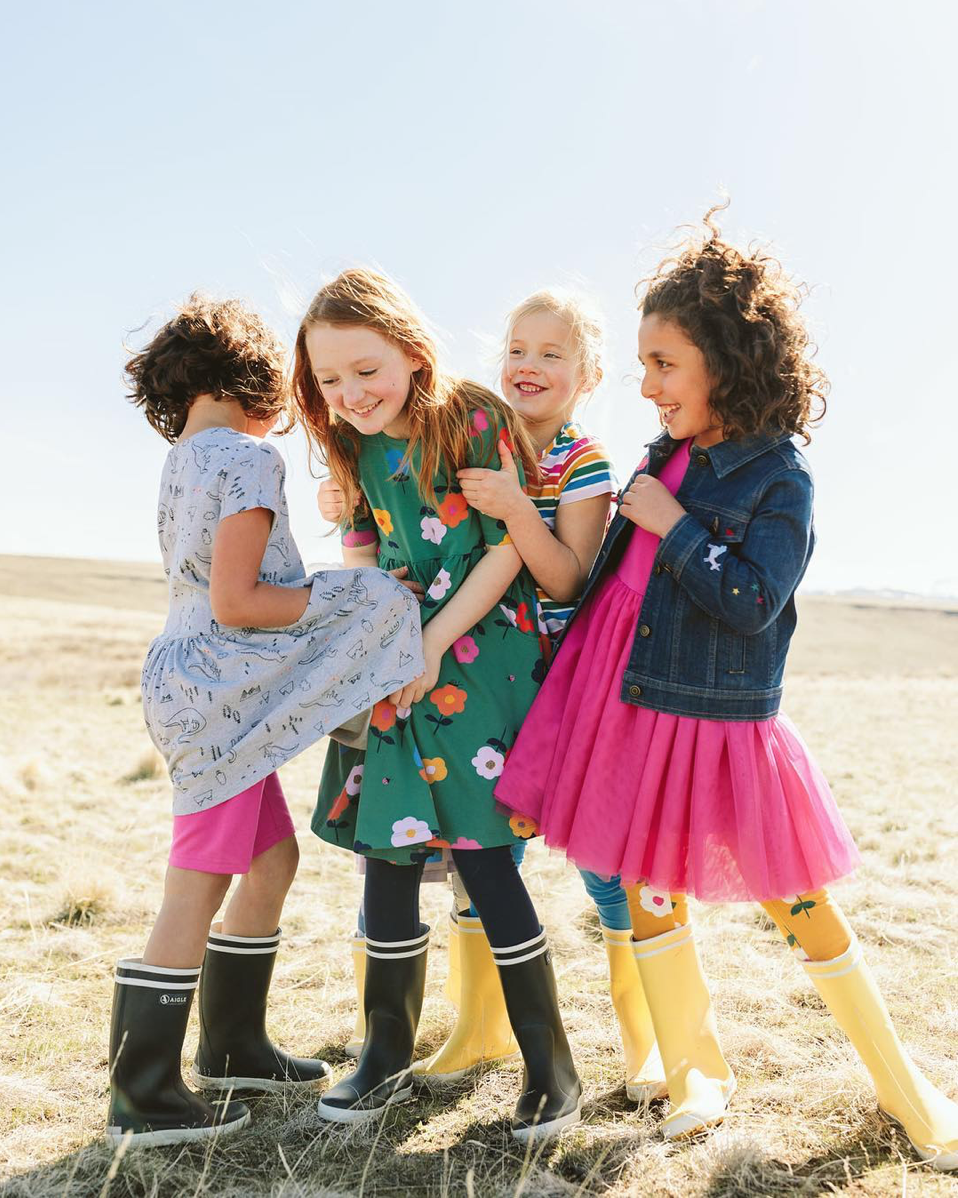 Many parents are die-hard Hanna Andersson fans, especially when it comes to adorable matching family and holiday pajamas. And though the clothes can be a bit pricey, Hanna Andersson has great sales and their quality is fantastic. Their clothes last and last, wash and wear with ease, and plenty of their dresses – including their super popular Skater Dress – have that very necessary kid-approved twirl factor.
image via @happyhannas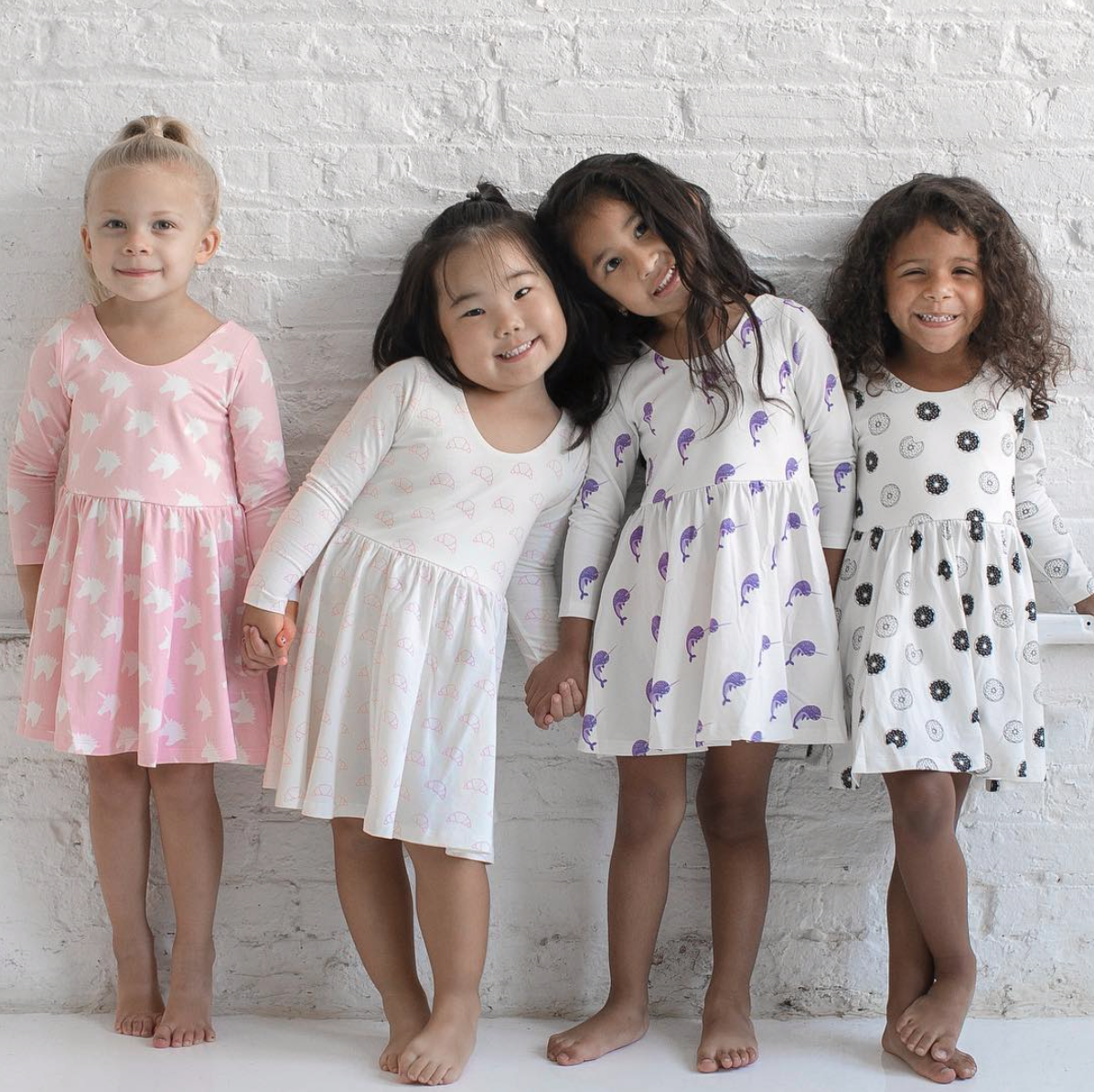 Most known for their baby sleepers and blankets, Monica + Andy actually has a really impressive collection of twirly dresses in their amazingly soft, organic cotton, wash-tested fabrics that never shrink, pill, or fade. Bonus points for matching big and little kids dresses to the baby and toddler sleepers and rompers!
via @monicaandandy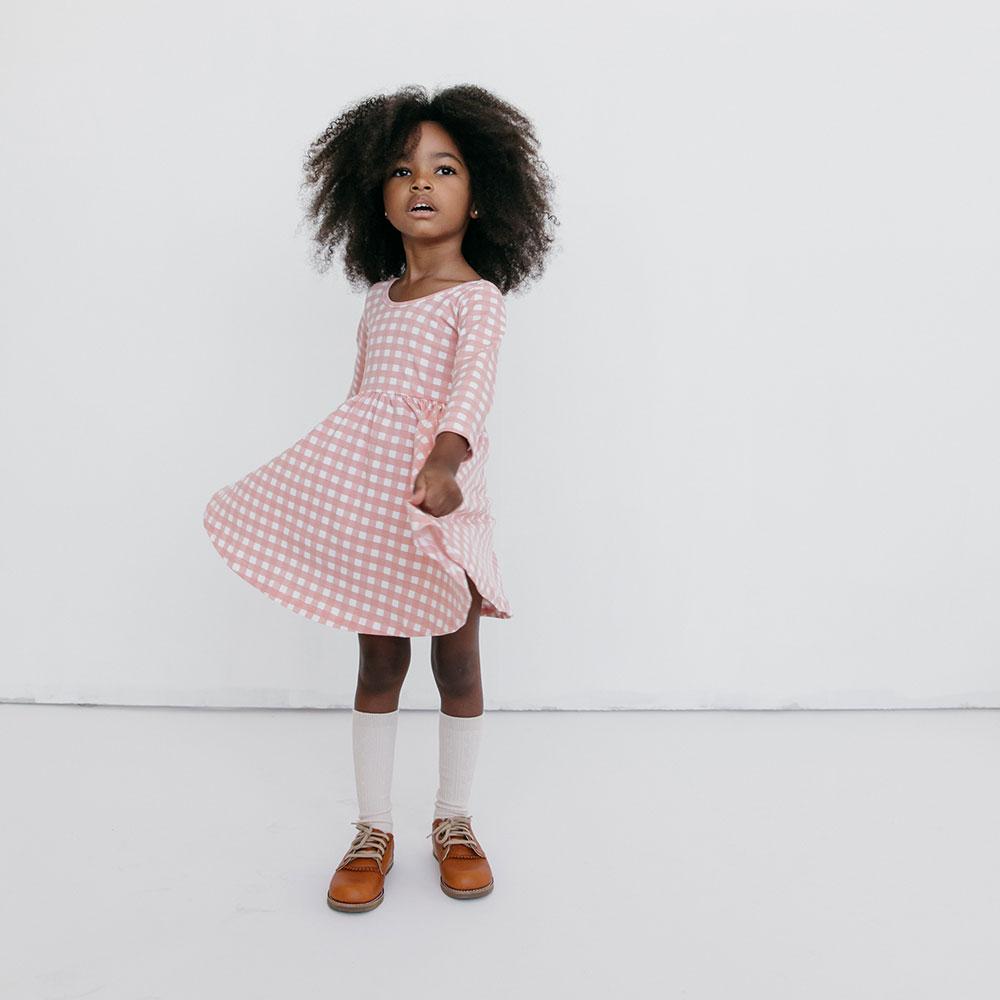 If neutral ad beautiful twirly dresses are what you want, Alice + Ames are THE dresses. While many twirly dresses from other brands boast big, loud, bold, fun prints, Alice + Ames keeps their prints and patterns feminine and somewhat neutral. The quality is also fantastic. These may be some of my very favorite.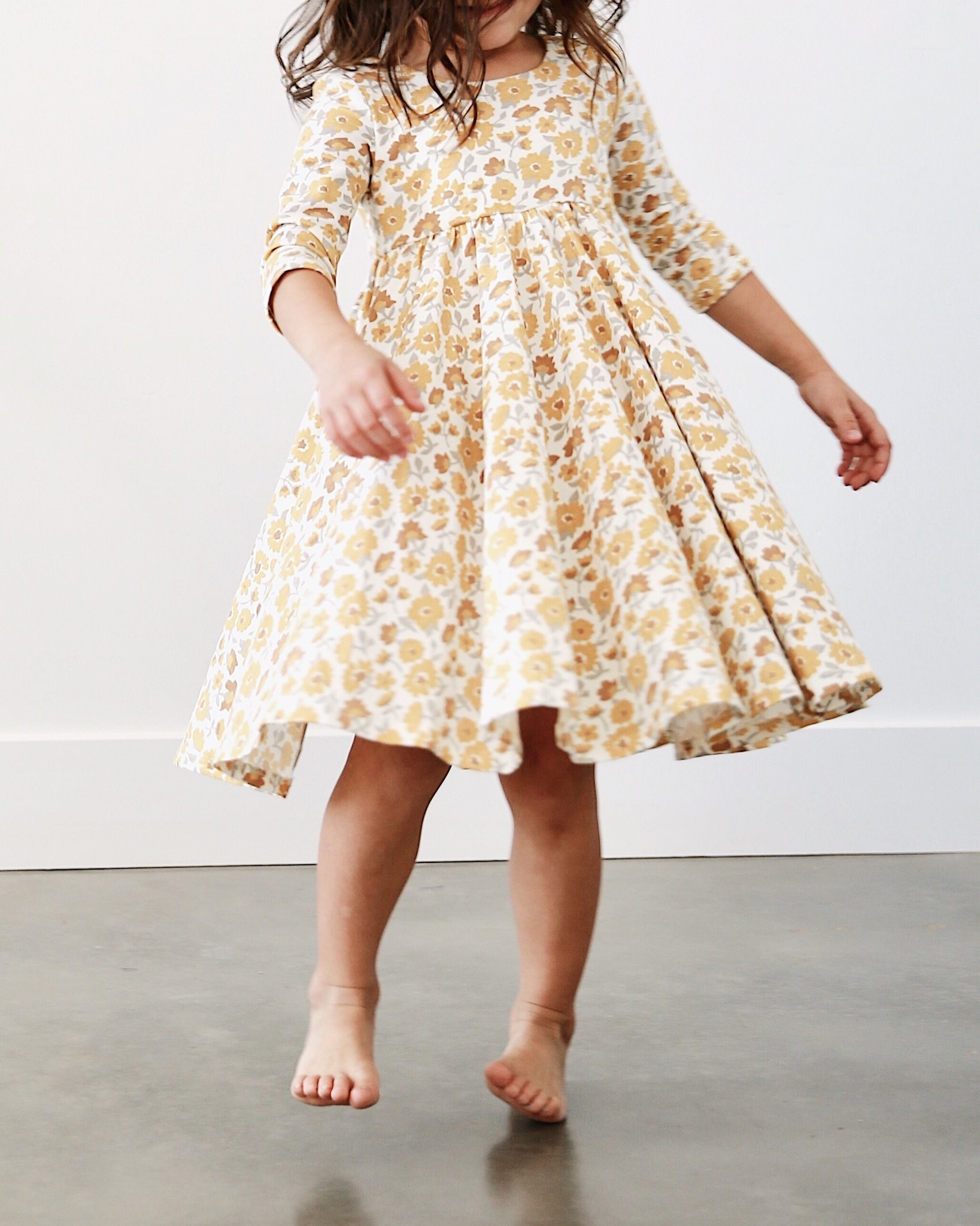 I only recently discovered Remie Girl, and OMG, I'm obsessed. They have several twirly dress styles and the patterns are so feminine, bohemian, and sweet. They also have new releases that they announce to social media, so be sure to stay tuned.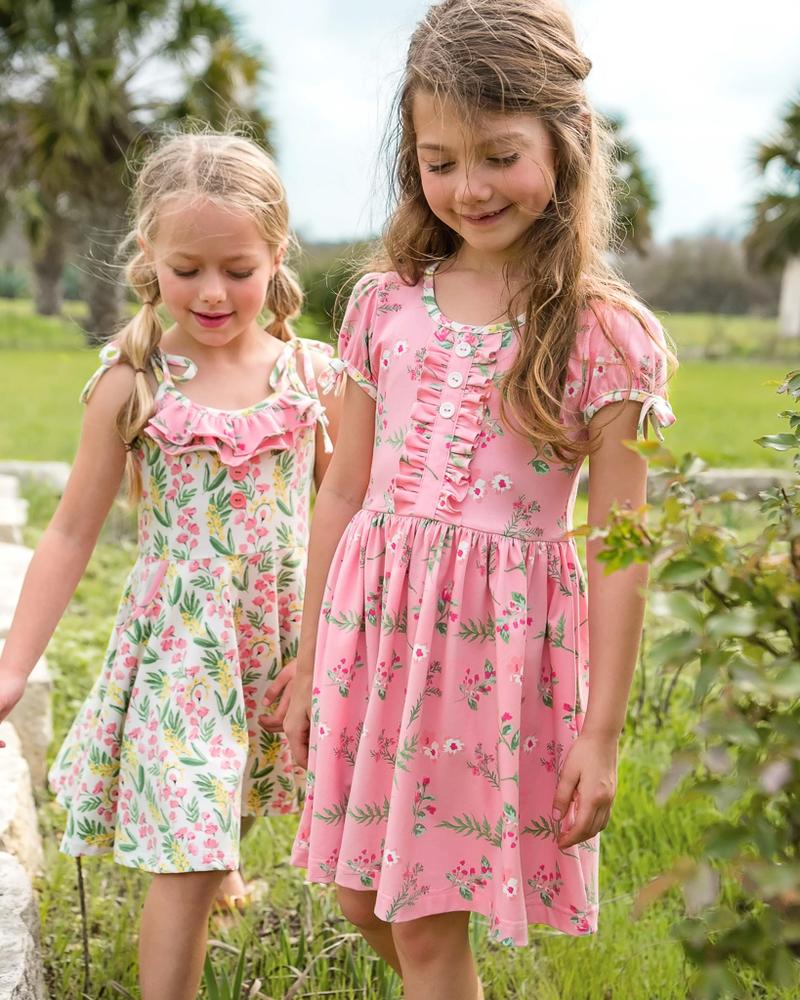 A good friend of mine, who also has two little girls, highly recommended Eleanor Rose, and I can totally see why. The vintage inspired dresses are stunning and so adorably feminine. (Already have two in my cart as I type!)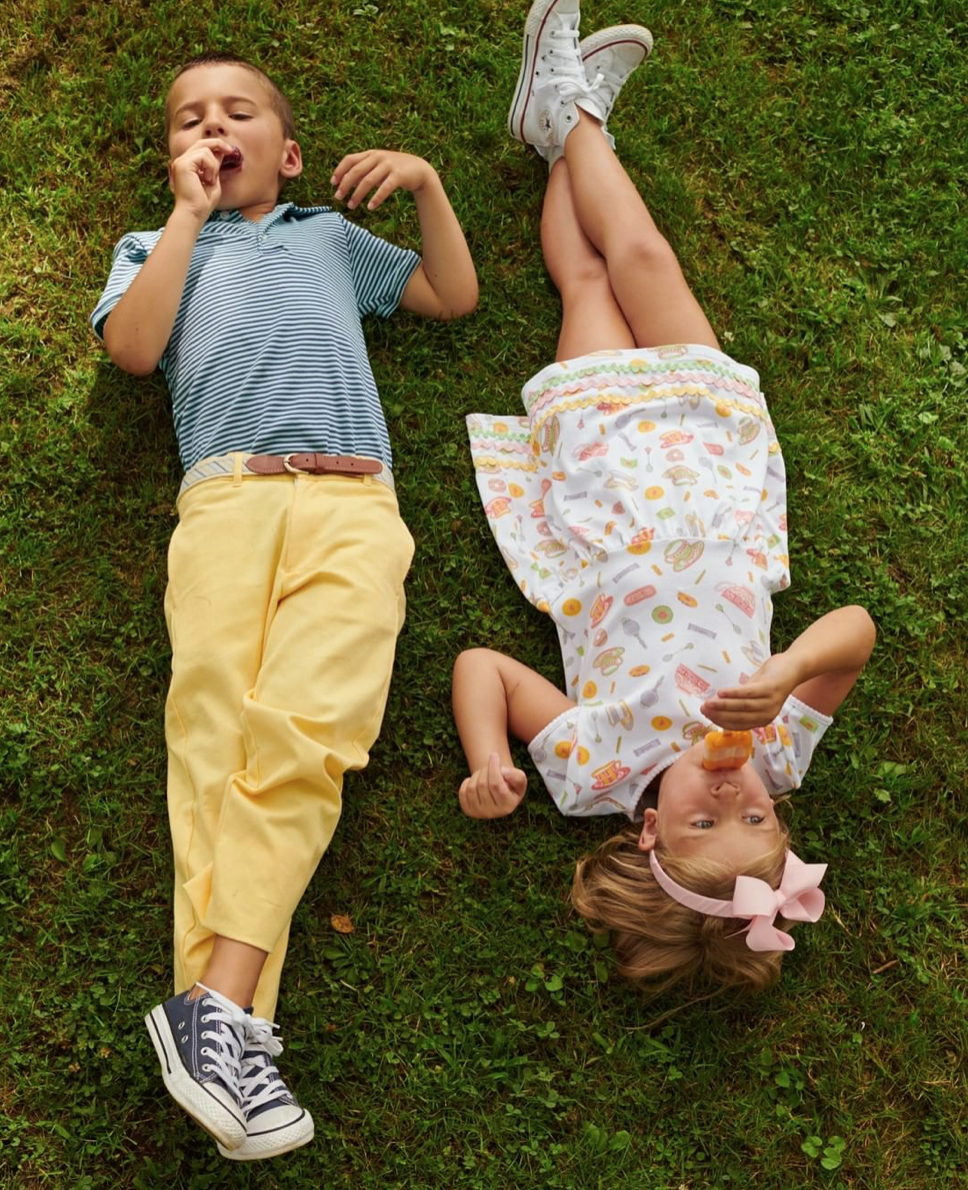 That very same friend (love you, Lauren!), also recommended Bella Bliss for timeless twirly dresses. Granted their dresses are on the pricier end, but if you shop the sale section, you can find some real gems.
image via @bellablissclothing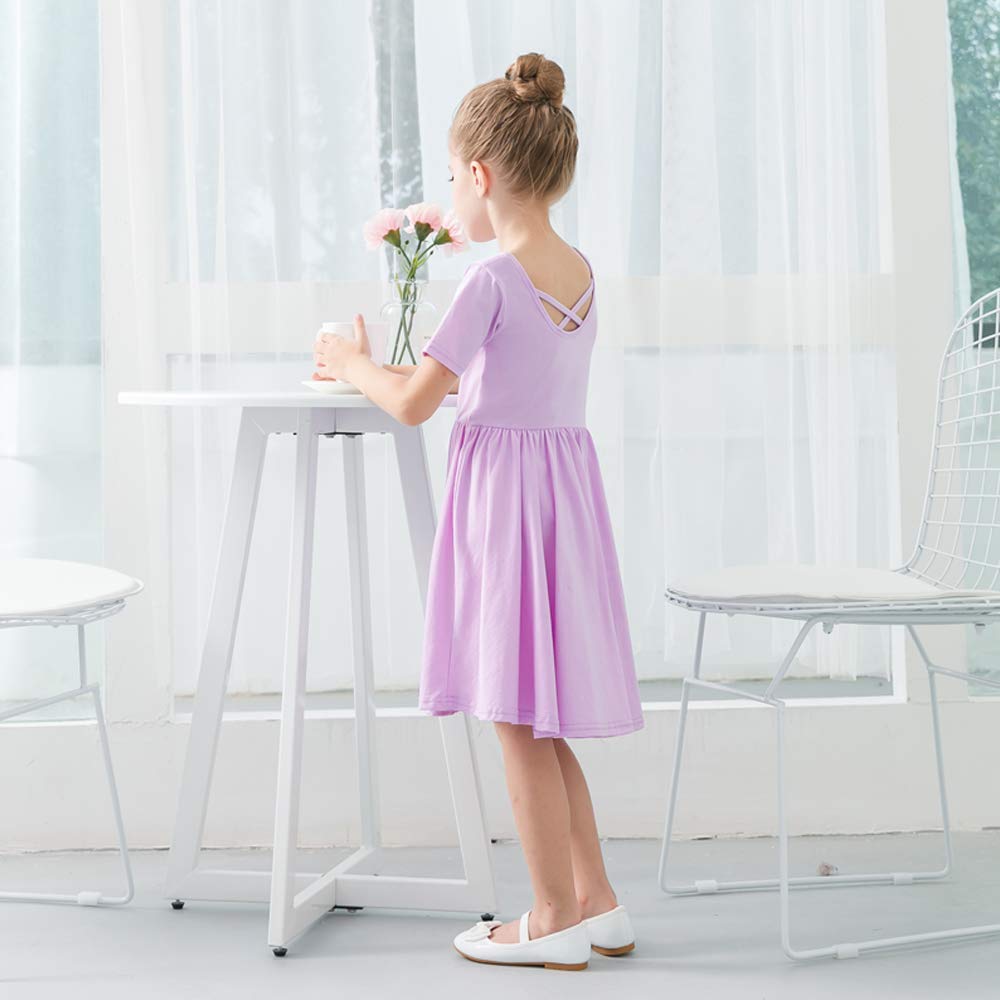 Amazon actually has a few gems when it comes to twirly dresses. Brands like STELLE, Tiny Twirls, City Threads (also available in short sleeve!), and Arshiner are popular picks.
New to me, Posh Peanut has some absolutely adorable twirl dresses in plenty of fun colors and vintage-inspired floral patterns (in a super soft in premium bamboo fabric) and both short-sleeve and long-sleeve styles. They also have plenty of adorable family matching styles for baby, mom, siblings, etc. (The dress above is the Sienna Floral Long Sleeve Twirl Dress.)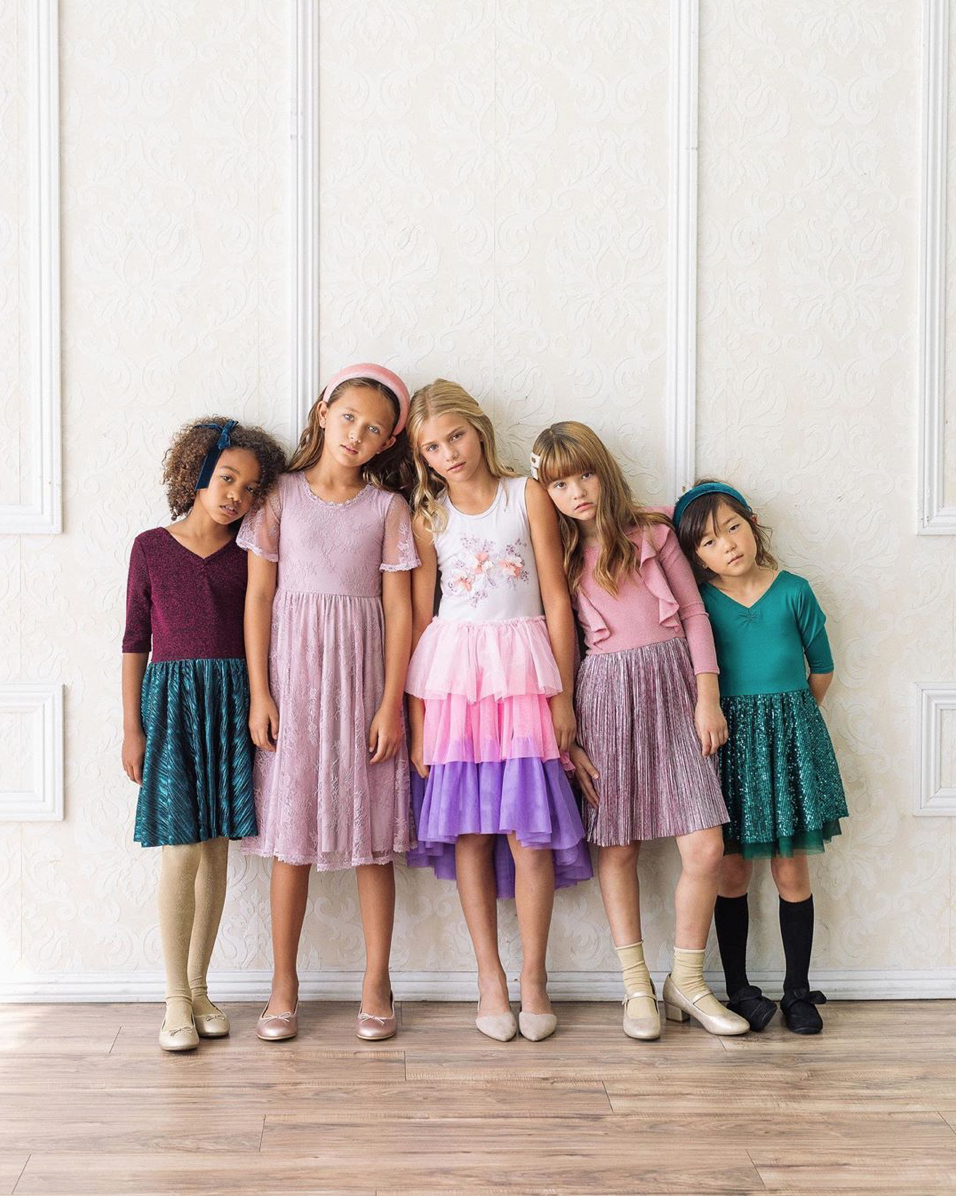 Similar to Lularoe, Dot Dot Smile is mostly sold by local Dot Dot Smile reps, though you can also purchase their super cute dresses online directly. The popular prints and colors do sell out quickly though, so snag your kids' favorite styles while you can. Their classic twirl dresses come in a ballerina back, classic cap, and tank cut. Also, be on the lookout for new releases!
image via @dotdotsmile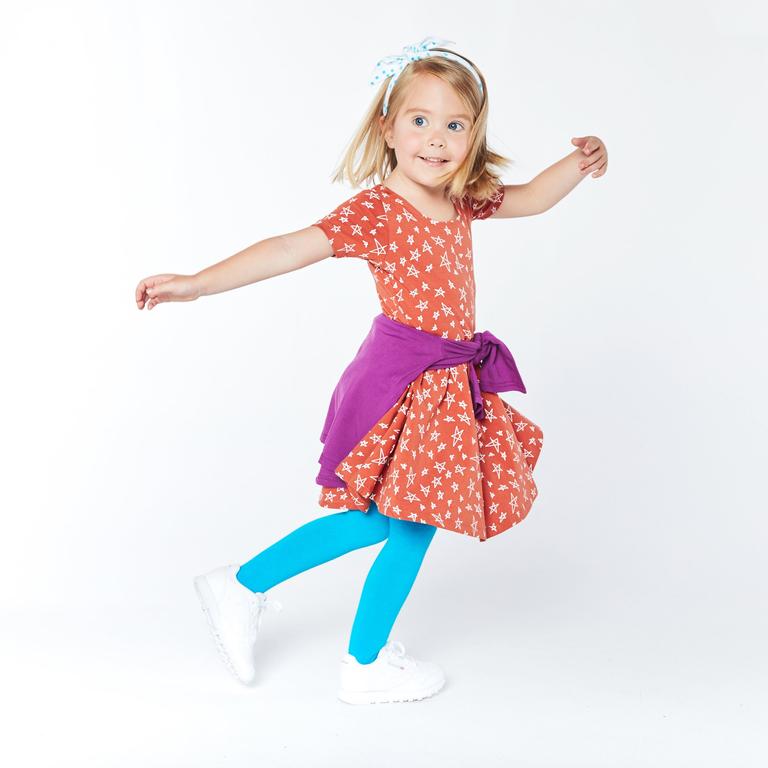 June + January has great kids basics. They also happen to have a very popular classic swing dress and it's under $25 (with sale styles as low as $15)! There are also super sweet coordinating options for babies and siblings too.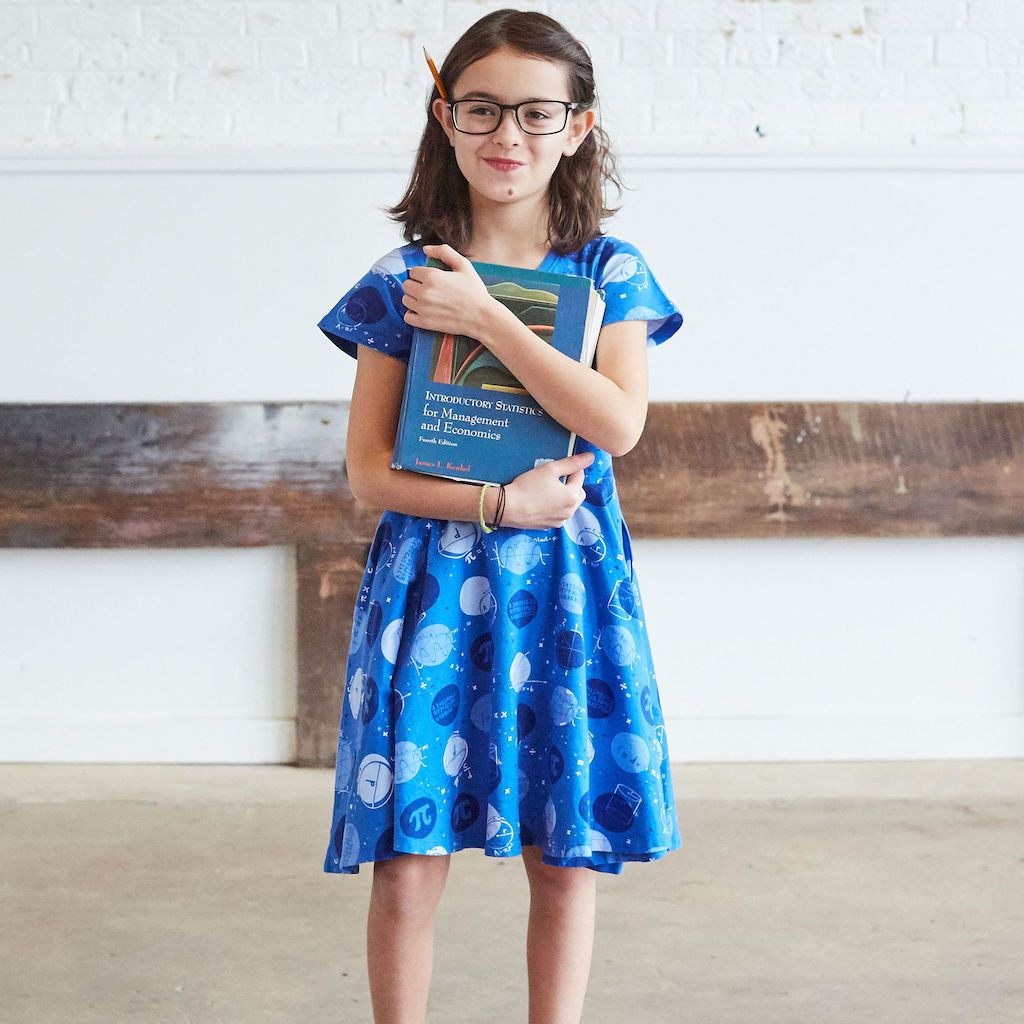 With totally cool prints and themes including science and dinosaurs, Princess Awesome truly churns out some of the funkiest patterns for kids. Their "super twirler dress" also comes equipped with deep side pockets and a twirly full circle skirt. Awesome.
Rylee + Cru makes the sweetest whimsical baby and kids clothes. They change up their dress styles with every season, but I've spotted a few great twirly dresses like the Rylee + Cru Garden Finn Dress in Rose. (Which also happens to be on sale right now!)
image via @ryleeandcru

Do you have a favorite shop to buy twirly dresses from? Any great quality twirly dress brands I should be on the lookout for?
IF YOU LOVED THIS KID-FRIENDLY TWIRLY DRESS POST, YOU CAN SEE MORE OF OUR LIFE WITH TWO LITTLE ONES HERE.
Shop The Post | Click Left & Right Arrows To Explore

Cover Image via @aliceandames // last image via Alice + Ames