As of this weekend, there are still no Powerball winners, which means that one of the most talked about jackpots in history has grown to an estimated $1.3 Billion. That means there's currently a 1 in 292.2 million chance of winning the Powerball's grand prize. Odds are slim, but hey, it could happen. That is, of course, if you actually remember to buy a ticket. (I mean, really, who remembers this stuff? I'm usually escaping out of the grocery store with ten bags and my raisin-tossing baby girl in tow, desperate to keep her from losing her cool before nap-time. Grocery-shopping with a toddler is a carefully-orchestrated art form. But I digress.)
Back to that more-than-one-billion-dollar prize. I couldn't help but let my mind wander: what would I do with a billion dollars? Would I change a whole lot in my life?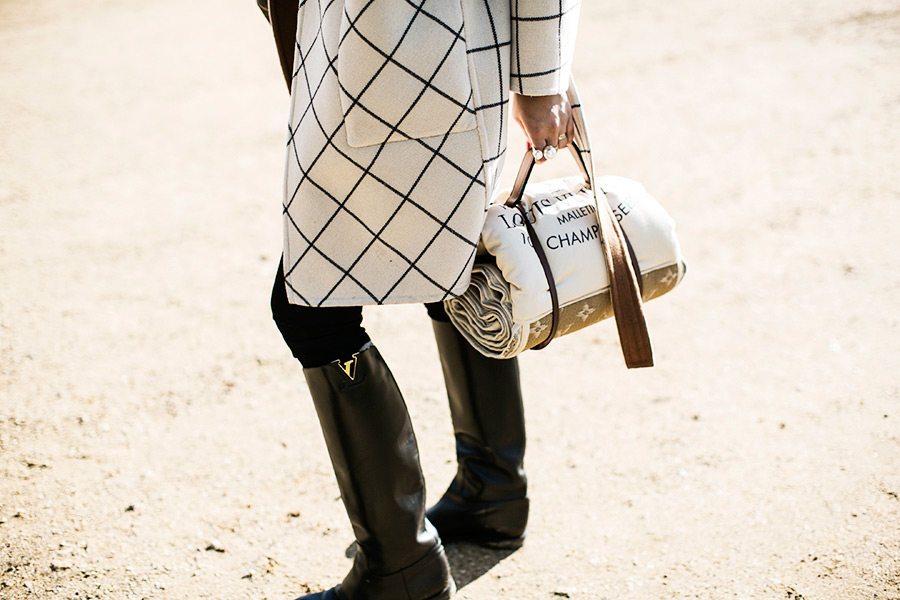 The answer is yes and no. I don't think I'd "quit my day job." I already kind of did that when we moved to North Carolina and I stopped practicing law in a law firm. And I love this blog too dang much to let it go. Is that weird? I'd probably just invest a whole lot of money in the site design I've been dreaming about, plus a little marketing help (because I am just plain not good at that), then I'd hire help so I can focus on the things I really want to focus on (like my blog, my business, and my family.) Plus a giant trip to Europe, obviously. So without further ado, here are the things I would buy if I miraculously remember to buy a Powerball ticket and then WON a cool billion dollars:
That trip to Europe.
Pay off our law school and med school student loans.
A Chanel bag and mayyybe a Celine tote too. Oh who am I kidding? I'd buy Louis Vuitton luggage and the entire Chanel beauty counter (and go halfsies with my sister.) Also, a whole lot of shoes.
A maid, every single day of my life (Oh boy, do I hate cleaning!)
Someone to come to my house and blowdry my hair; a.k.a., bliss.
A giant kitchen; the kind with an island and one of those fancy schmancy refrigerators.
I would invest in my blog/business and help my family with all of their big goals and dreams too.
I would also probably adopt ten kids, but I'm not so sure my hubby would love that one. In the meantime (you know, while I'm convincing him of the merits of driving a school bus for our suddenly gigantic family), I would donate heaps of money to child advocacy, outreach, foster care, and psychiatric care for at-risk youth.
I would rent a great big ball pit for Scarlett and Belly. The two of them would go ham in a giant ball pit. I mean, it is a billion dollars after all. Priorities, people.
I would have my hubby invest/save the rest of the money, like a good, responsible grown-up.
So tell me, what would you do/change/buy if you won a billion dollars? Would you quite your job? Would you travel? Would you buy extravagant gifts or save?
image via Park & Cube (who knows how to travel in style!)
This post contains affiliate links, which means that if you click on one of the product links, I'll receive a small commission. Thank you so much for clicking through and helping to support this little blog business of mine! Read more about our site, privacy, and disclosure policies here.