This post contains affiliate links, which means that if you click on one of the product links, I'll receive a small commission. Thank you so much for clicking through and helping to support this little blog business of mine! Read more about our site, privacy, and disclosure policies here.
Hello, and welcome to the all new Glitter, Inc. ❤❤
Goodness, I have been dreaming about writing this post for more than a year now. Because yes, this labor of love – the all new Glitter, Inc. – has been in the works for so long, and I cannot begin to tell you how incredibly excited I am to finally be showing her off to you all. But I'll try.
Say "hello" to the brand spanking new Glitter, Inc., a lifestyle and entertaining site filled to the brim with fashion and beauty, home décor and DIY's, recipes, family adventures, and plenty of parties along the way. Plus a dash of confetti.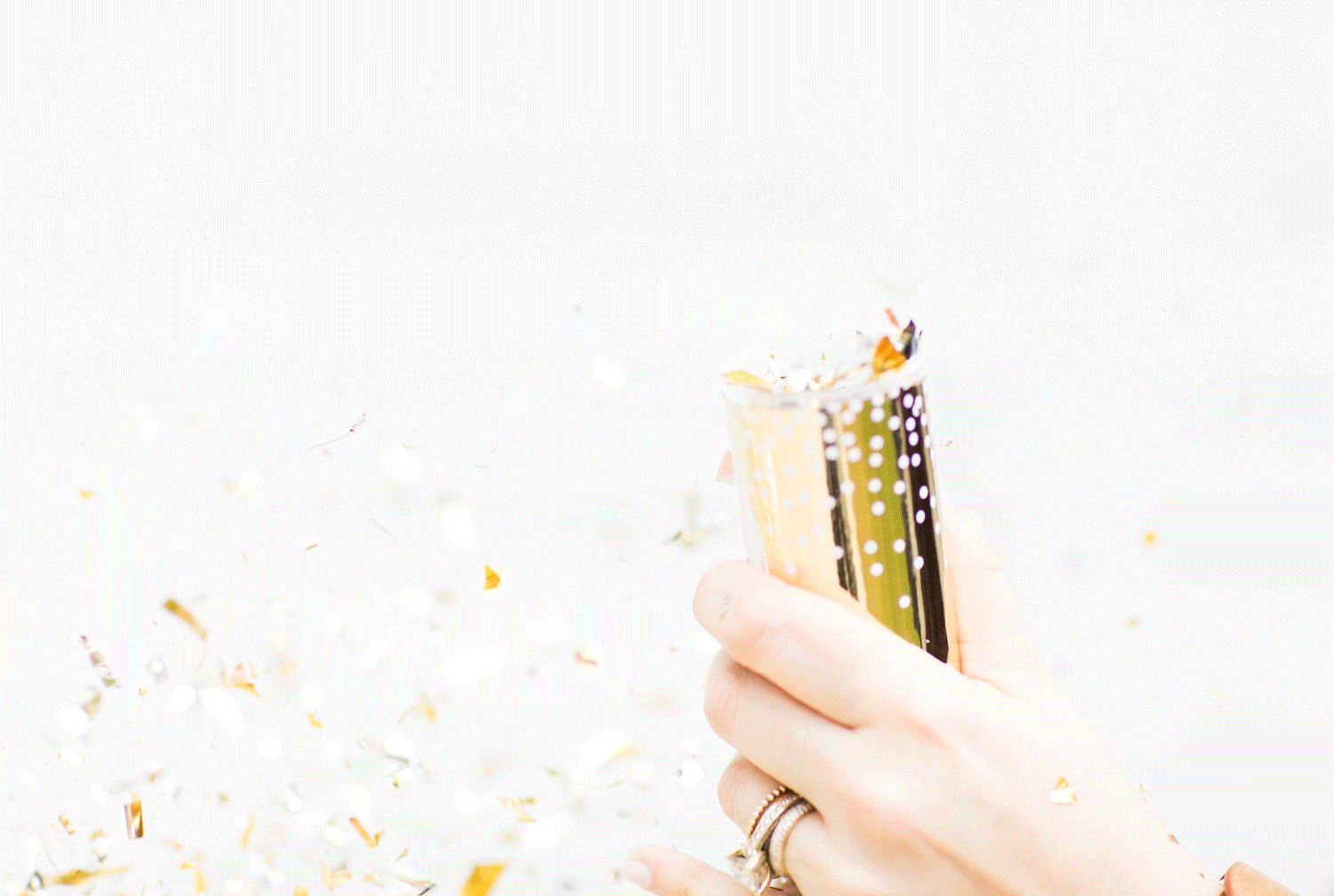 This blog baby of mine has been around since 2010; long before both of my two beautiful girl babies, and even my fur baby. Glitter, Inc. has had many iterations, re-designs, and facelifts.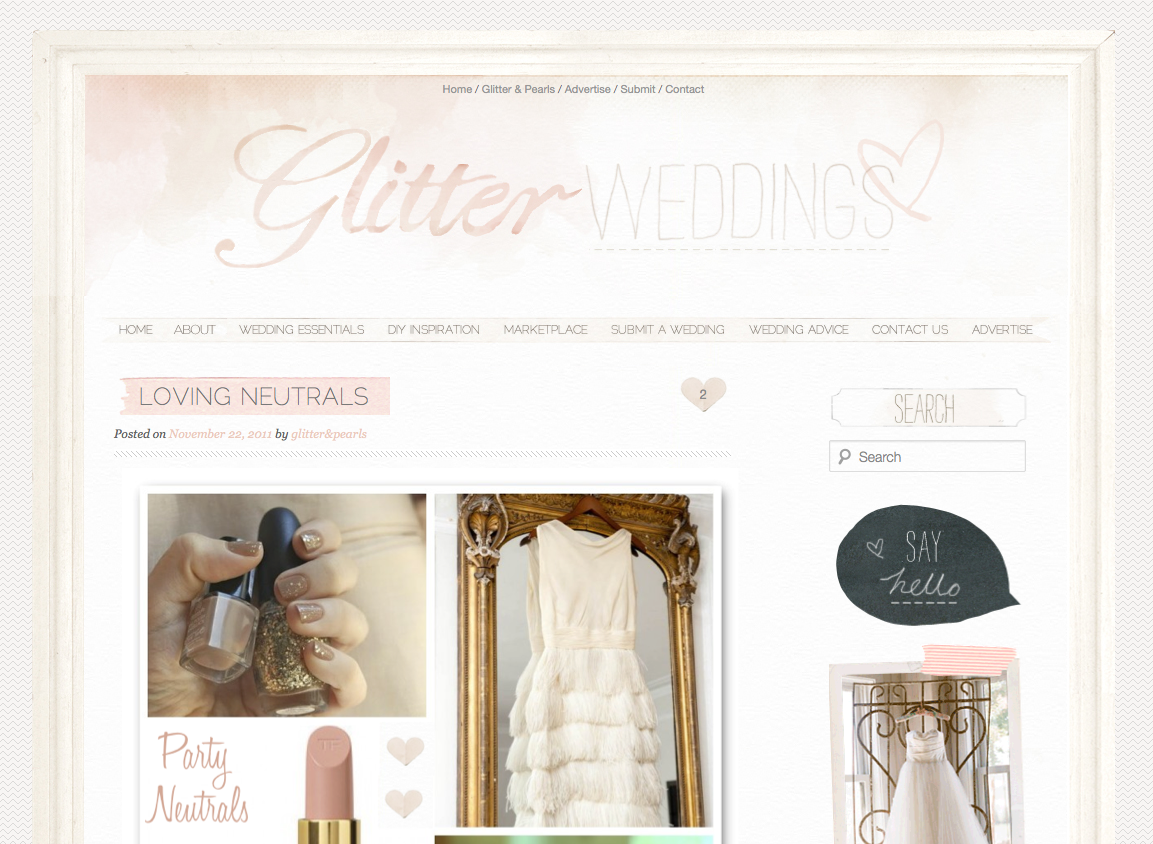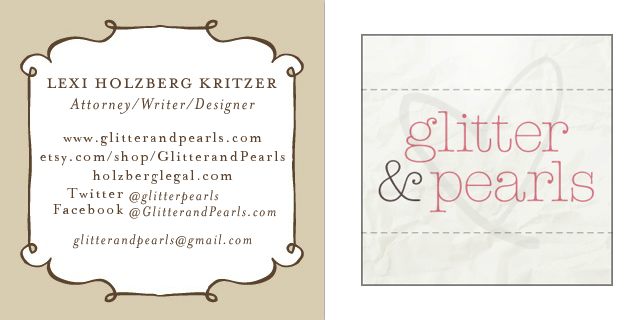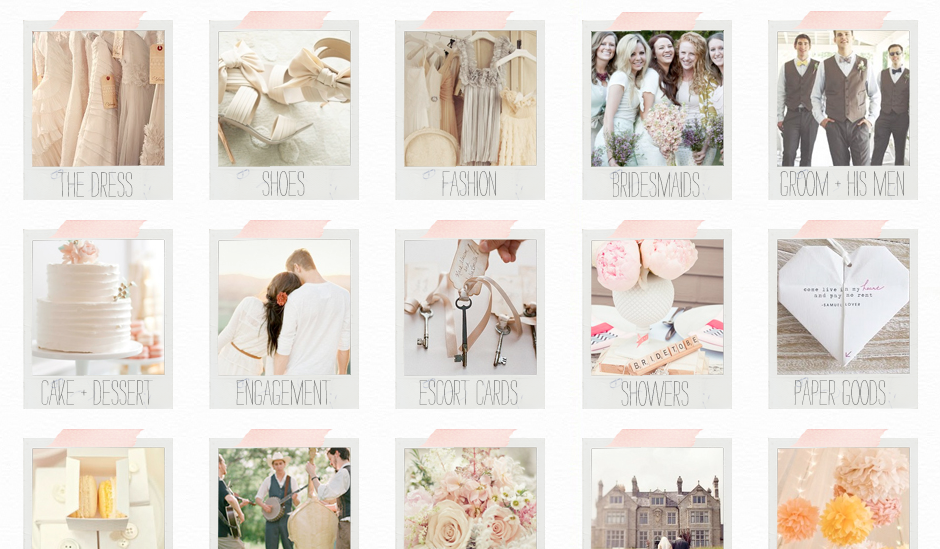 Remember when it used to be Glitter & Pearls AND Glitter Weddings; because of course I would think practicing as a lawyer full-time and running TWO blogs was a good idea! I even had a jewelry store on Etsy for a hot minute! Glitter & Pearls, the very first iteration of this here blog, started all the way back in 2010!!

Then of course, there was Glitter, Inc. (a combination of Glitter & Pearls AND Glitter Weddings); the site most of you are probably familiar with. The creative ladies behind Tabitha Emma and Zoe Rooney put that beauty together for me. Despite LOVING the look of Glitter, Inc., just as the internet grows and evolves, I knew it was time for change. Glitter, Inc., as you know it, has already been around since 2013. Goodness, time flies when you're having fun.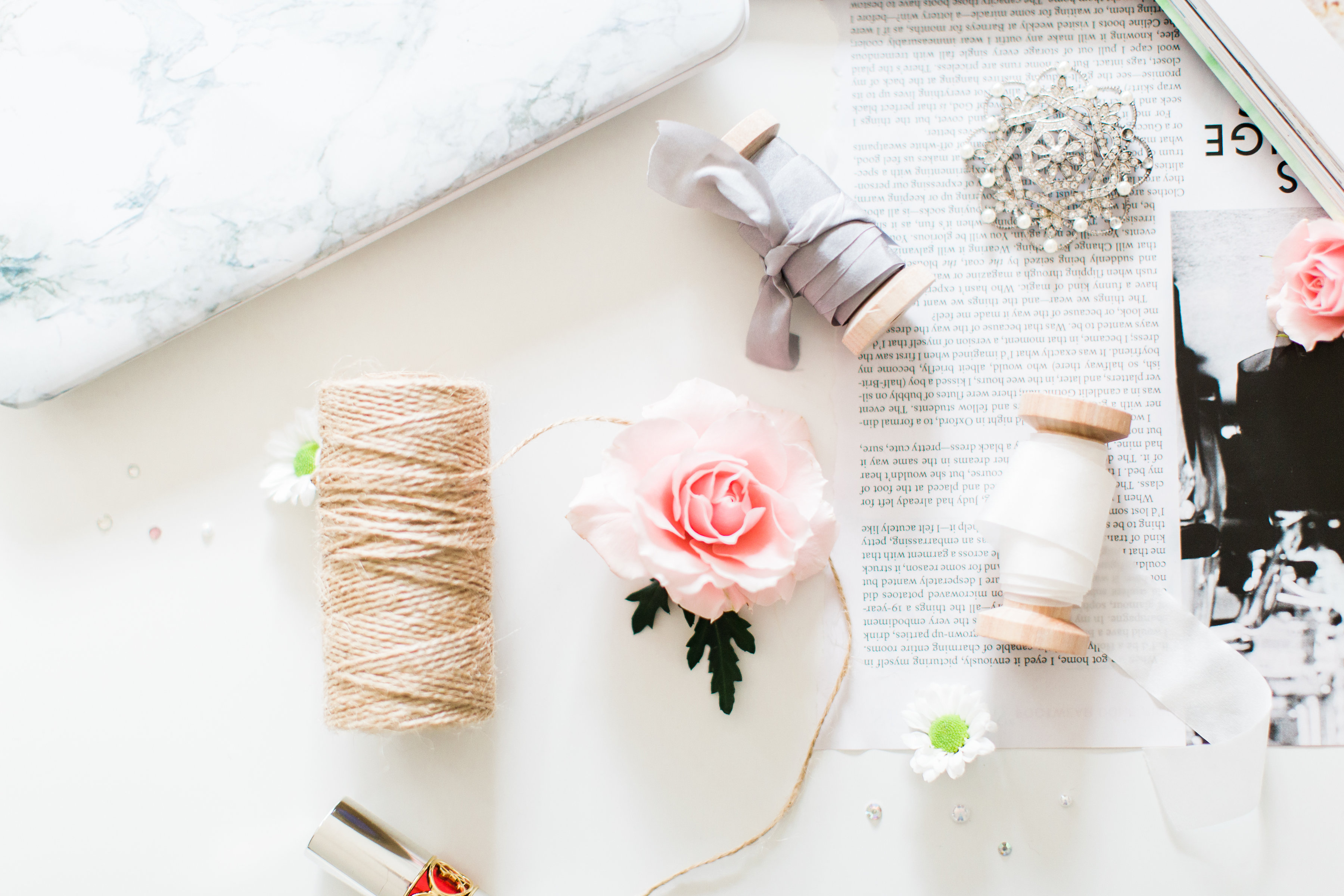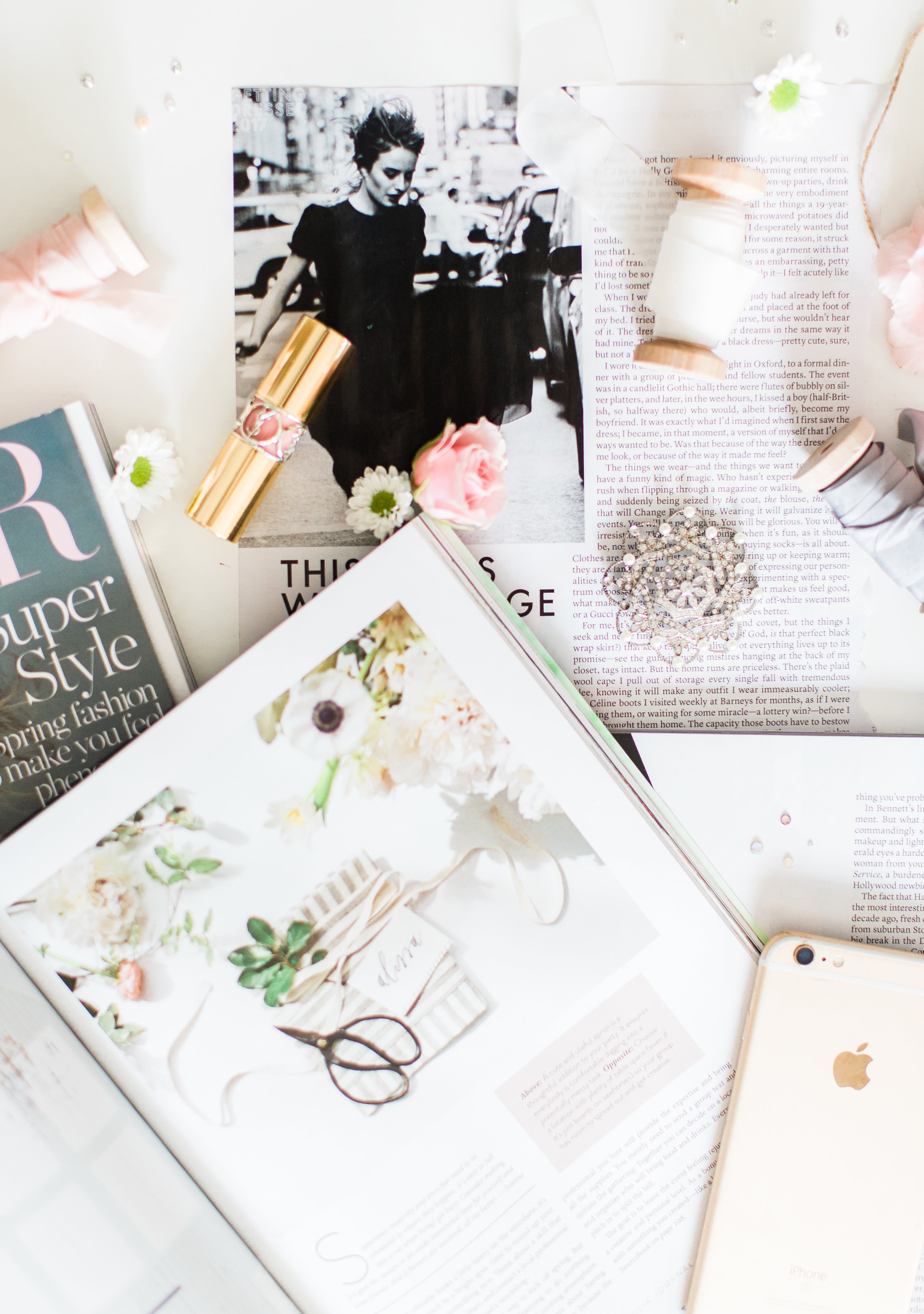 Fast-forward to today, and a whole lot of heart, sweat, and occasional freak outs/doubts to my very patient husband and amazing web developer, Amanda, and we have an ALL NEW website! What started as a hobby while I was planning my own wedding so many years ago became SO much more. Glitter, Inc. has become a blossoming business, a full-time job, a way to feed and take care of my family, and an absolute passion project that has led me to discover so much about myself, who I want to be, what I want to be, and how to juggle all of those pieces of me without compromising my dreams. I mean, what other job let's you work with incredible brands, style amazing styled shoots and over-the-top parties, bake and eat desserts for a living, make the most amazing creative friends, and be your own boss? It's terrifying sometimes, no doubt about it, but I thrive off of the chaos.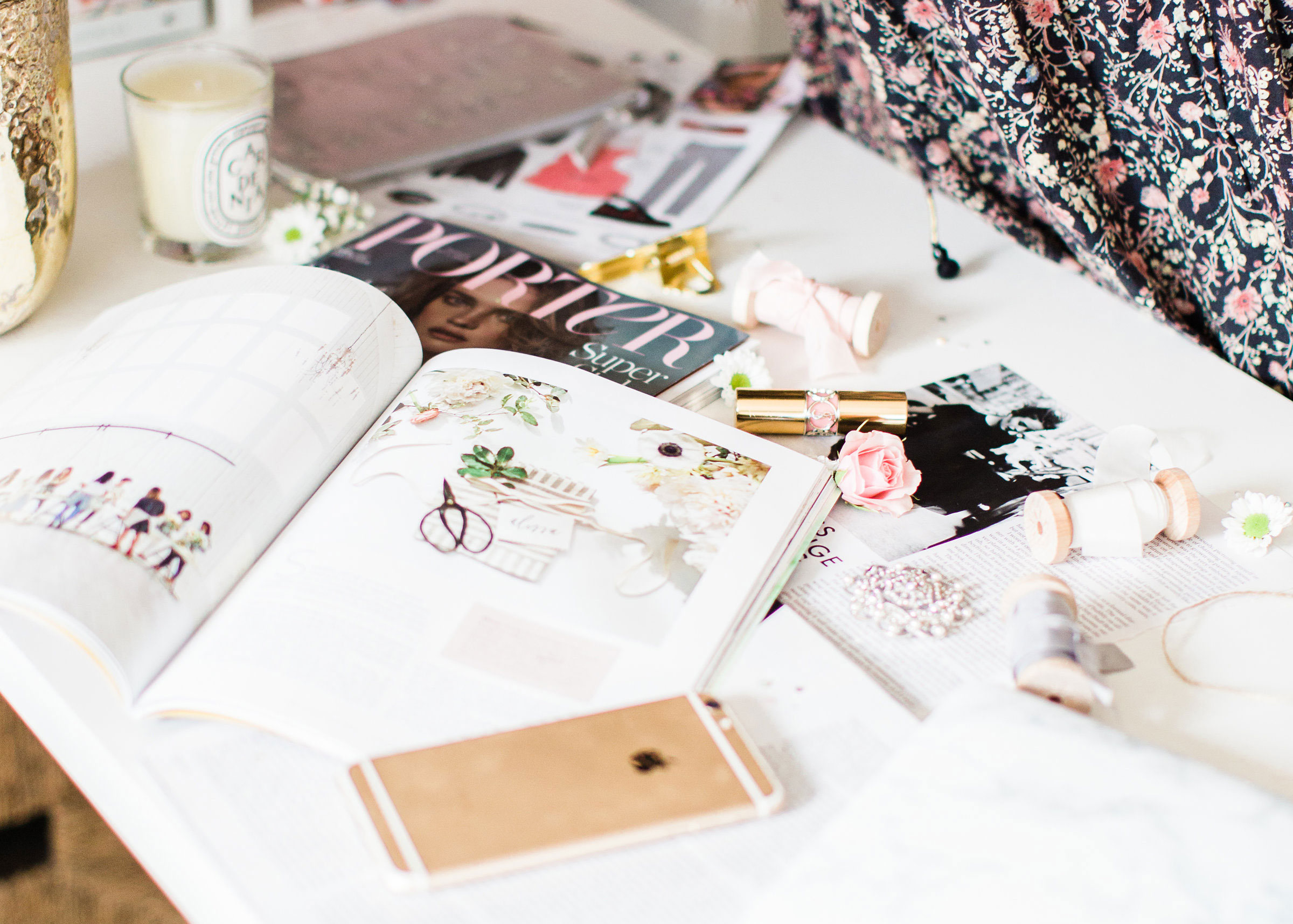 Without getting too sentimental here, starting this little blog of mine all of those years ago, on a whim, feeling the need to add some creativity to an otherwise demanding legal career at the time, was the best professional move I've ever made (whether I knew it at the time or not.) I never could have imagined that I would hang my legal hat, after working so incredibly hard to graduate law school, pass the bar, and practice for many years with my dad (which I loved), in order to take a stab at blogging full-time. But life is funny like that. I fell in love with a boy so long ago – seriously, we were just kids; and right now, we're following his dreams. Only what I didn't know then on match day* two-and-a-half years ago, was that although we were moving for my husband's job (a job he had worked so dang hard for, for so long), was that I too would get to pursue my dreams. Though I was terrified to leave all of the stability behind, moving somewhere far away, and having to make ends meet for our first baby girl, it taught me to hustle. That hustle has paid off in spades.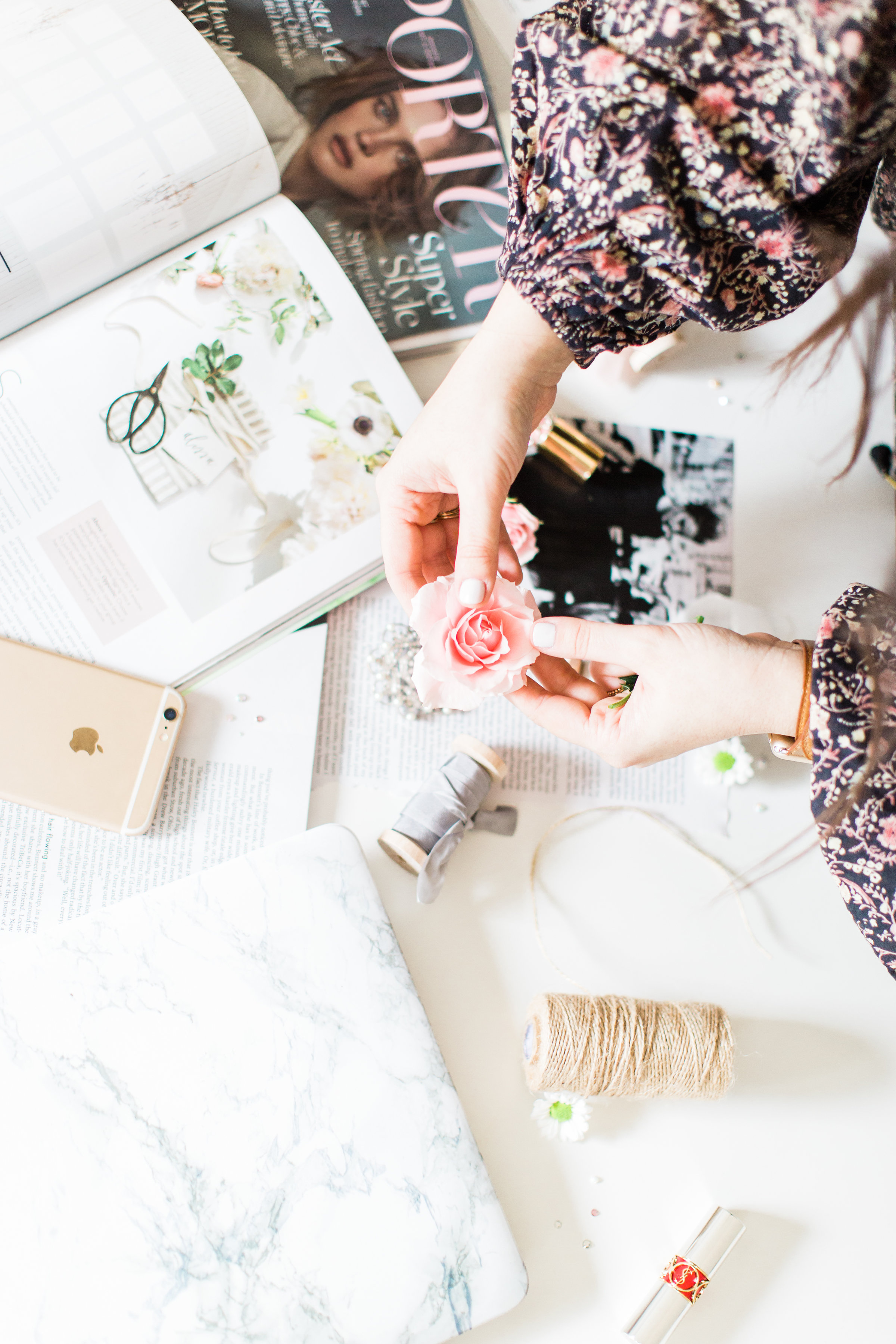 *By the way, you can read more about Residency and the Life of a Doctor's Wife here, and where we wound up, here. And, in case you're curious: our love story and our wedding.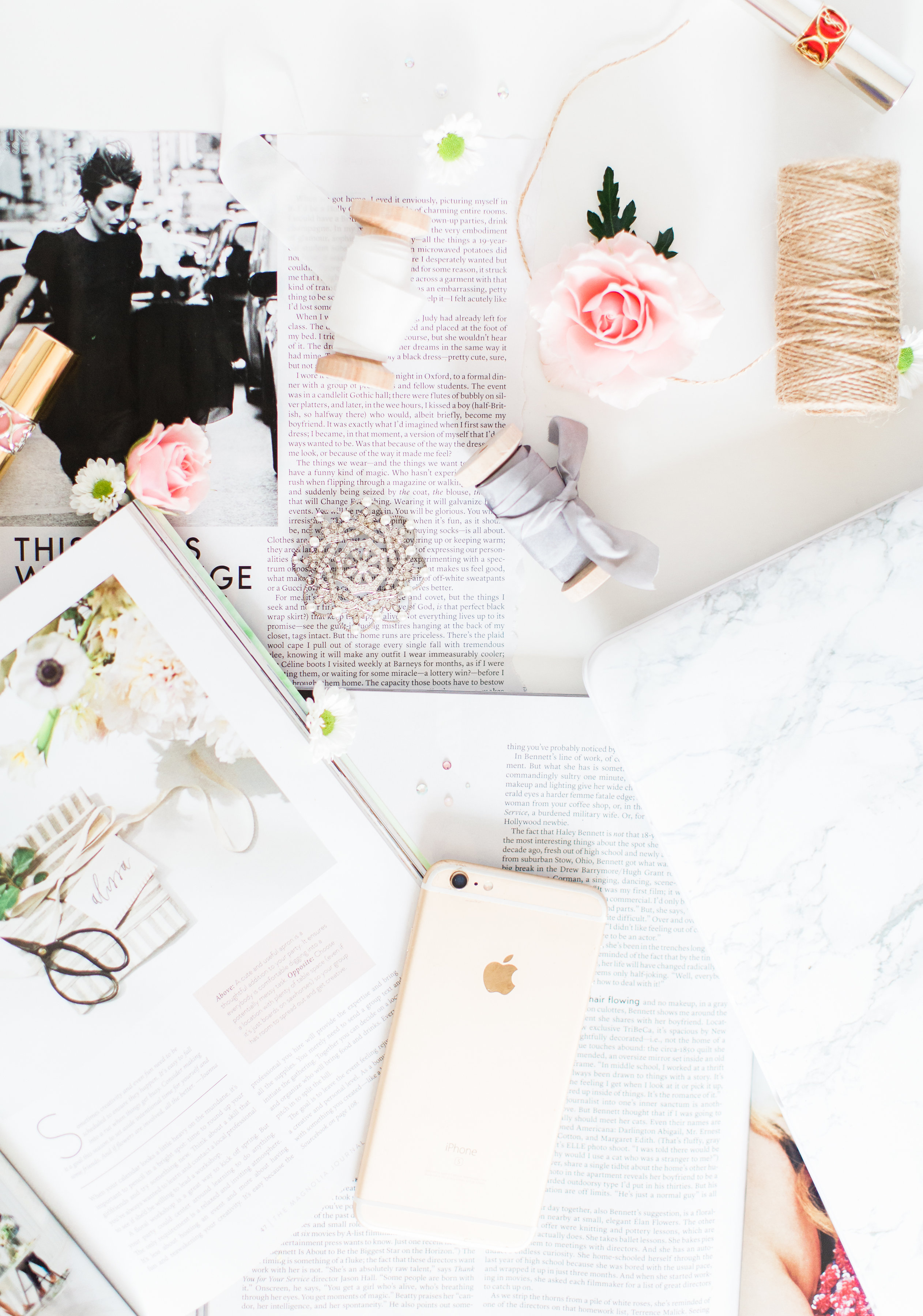 Now on to the site …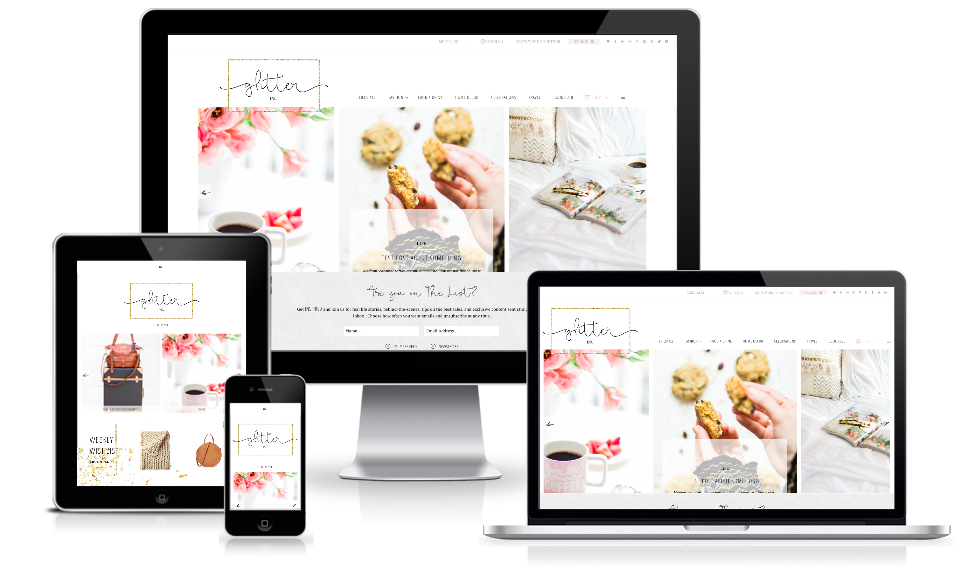 THE ALL NEW GLITTER, INC.
When it came to a new site design and layout, I wanted something truly special and unique; something that was layered, personalized to my brand, and totally beautiful.
Amanda, of Alpine Lane Designs, is a rockstar. No request was too big or weird or outlandish or off-the-wall. Amanda just "got me" and my vision and my crazy. She's been with me through having a baby, my hormones, changing my mind, and then re-thinking changes; you name it, she stuck with me through it. Seriously, she can't ever ever stop developing the crazy beautiful websites that she creates, because I'm going to need her services for a long, long time.
Every detail, every button, every click-through and color was thought out. The entire homepage was designed with YOU in mind. We wanted the site to be beautiful and functional. We want you here. We want you to click and read, and read some more. My most popular categories – like Recipes, Celebrations, and Travel – have their own hub, broken down into categories.
Looking for a specific kind of Recipe? We've got you covered with everything from Appetizers to Desserts, and so much more. I LOVE how organized our categories are now, and I think you will too!
Our brand new Travel section is ALL the genius of Amanda; a huge interactive map of the places we've been (hopefully we can update and add to those Destinations soon!), plus the rest of our travel content, including packing tips, traveling with kids, and more.
The Celebrations page is chock full of party inspiration – everything from weddings to birthday parties to holidays, and everything in between.
Under Home Décor, you can find glimpses into our home as well.
We've created a detailed About Page, where you can find out more about me and how Glitter, Inc. got it's start.
SO much thought was put into the brand new Consulting Page; a.k.a., Let's Work Together. I LOVE what I do, and I hope that it shows. As this site has grown, so has my career, and I hope that with this page of all that I can offer, I can grow right along with it. Anyone need a stylist? 😂
I get so many questions, especially on Instagram (and Instagram Stories), about what I'm wearing, what the girls are wearing (you guys LOVE their bows!), and our home décor. We finally have a super user-friendly SHOP category (look for the pink shopping cart at the top of the site!), broken down into Shop My Favorites, Shop My Instagram, and Shop My Amazon Picks (because y'all know I adore a great Amazon find!)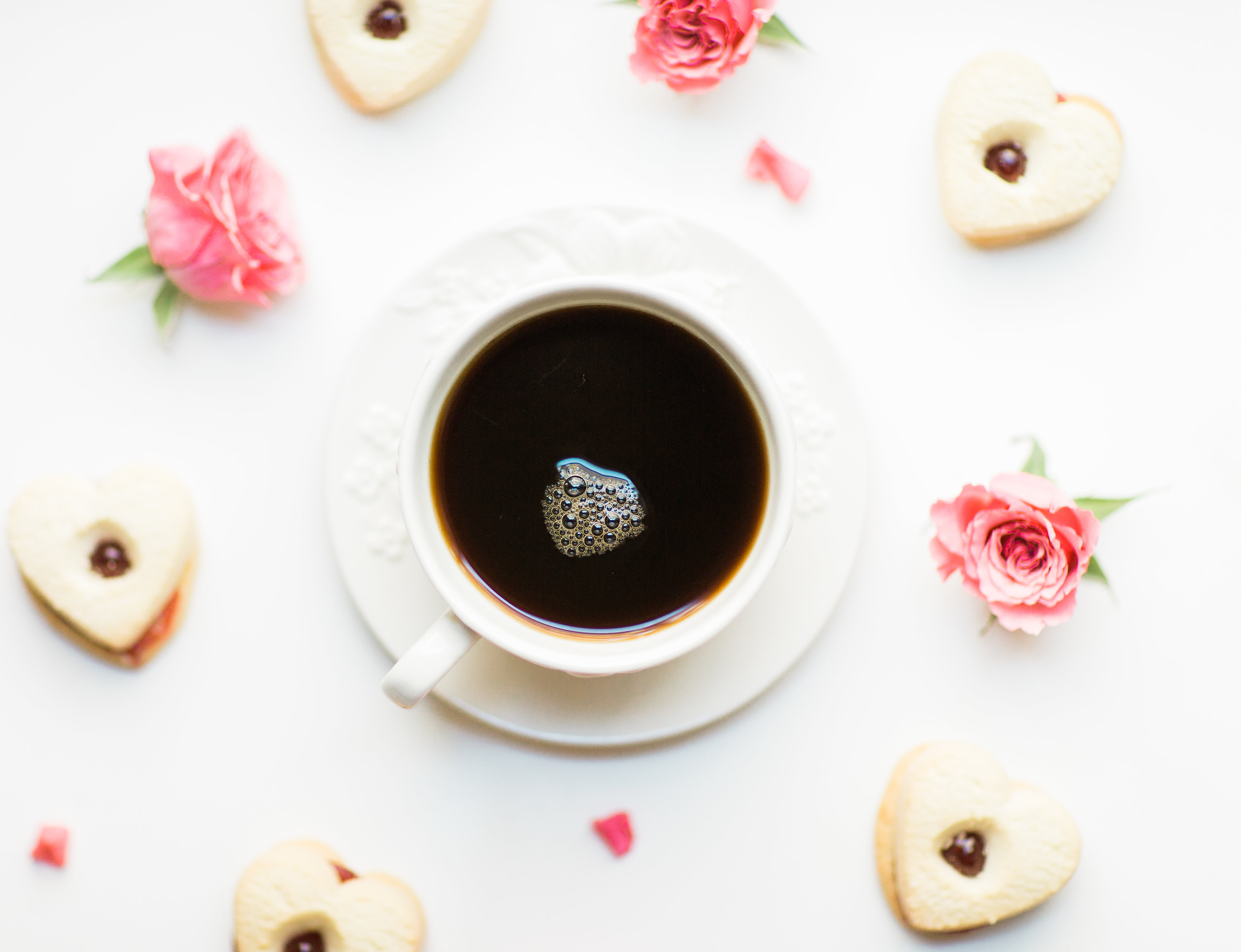 BOOK CLUB is arguably my favorite little corner of Glitter, Inc., and it almost didn't come to be. I have and always will be an avid reader. Even as a little girl, I would hide in my bedroom closet reading books long past my bedtime. I devour books, and love finding new things to read and then recommending favorites to friends and family. I had been dreaming about creating a dedicated space just for books here on Glitter, Inc., but I went back and forth, wondering whether or not anyone would really care. But then, I looked back at my years' of site stats, and it turns out, some of your absolute favorite posts are book posts, what I'm reading, and book reviews. Plus, if I was really going for it with this brand new site design, I decided (with the help of my hubby and friends), that creating a space, carved out just for books, was something I totally wanted. Fast forward to today, and I am SO stinkin' excited about BOOK CLUB! (I hope you are too!)
If you ever read anything on Glitter, Inc.'s reading list, have any awesome suggestions, or just want to join in on the conversation, just tag me, @glitterinclexi on Instagram, Facebook and Twitter and #GlitterBookClub in your posts. You can also always send me an email! I love chatting books, all day, every day. Happy reading!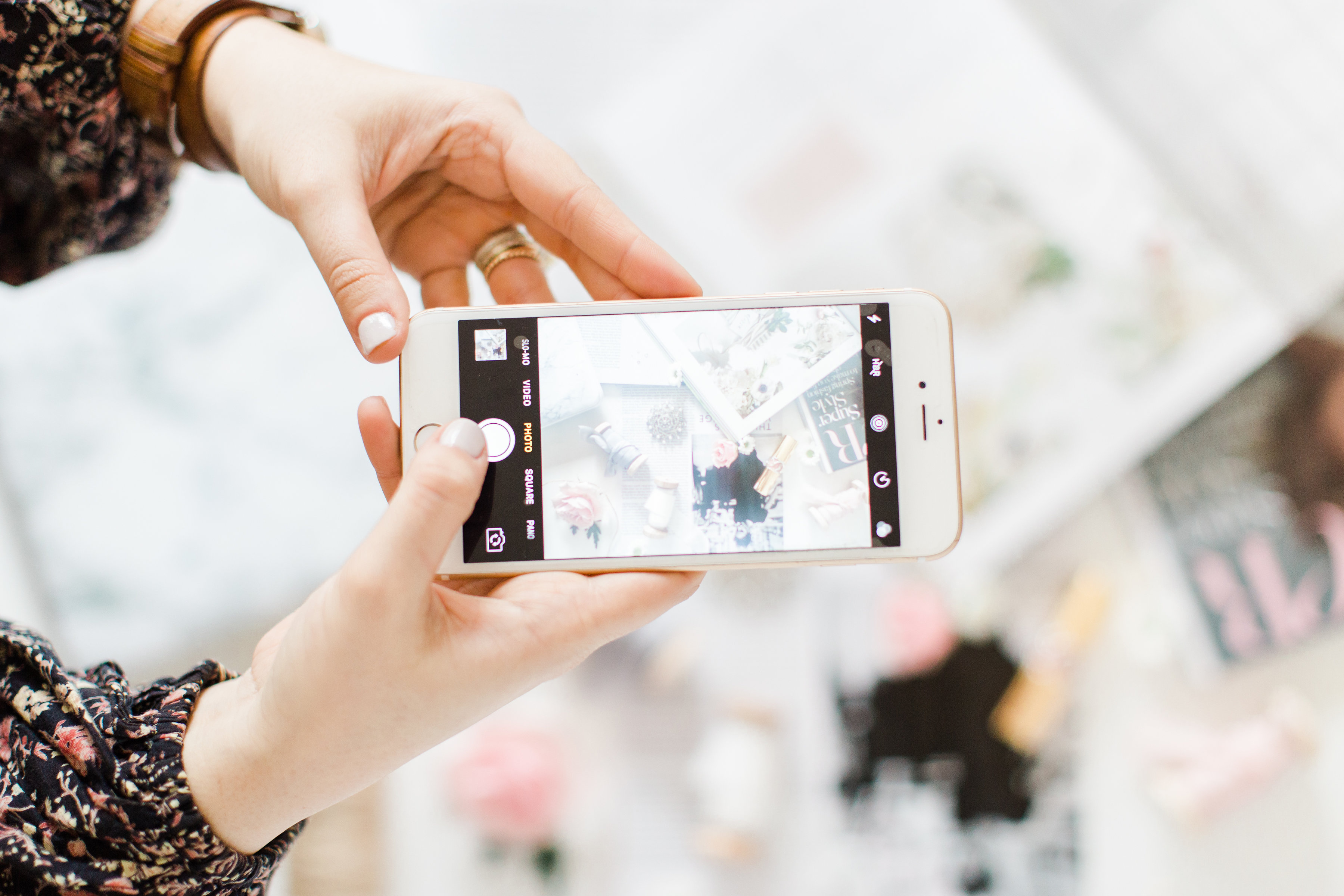 In January, we announced the launch of GLITTER MOMS. You can read more about how our Cool Moms Club came about right here. Basically, Glitter Moms is a positive Facebook group to openly talk about balancing motherhood and pursuing anything creative, from creative careers and businesses, to part-time gigs and freelance jobs in the creative industry, blogs, side hustles, Etsy shops, etc. Think of us as your creative BFF's. ❤
Our group is growing steadily, and we've already had some really amazing discussions. I LOVE the openness of our little mom tribe, and we've added an easy button to hop over to our group towards the bottom of the site's new homepage.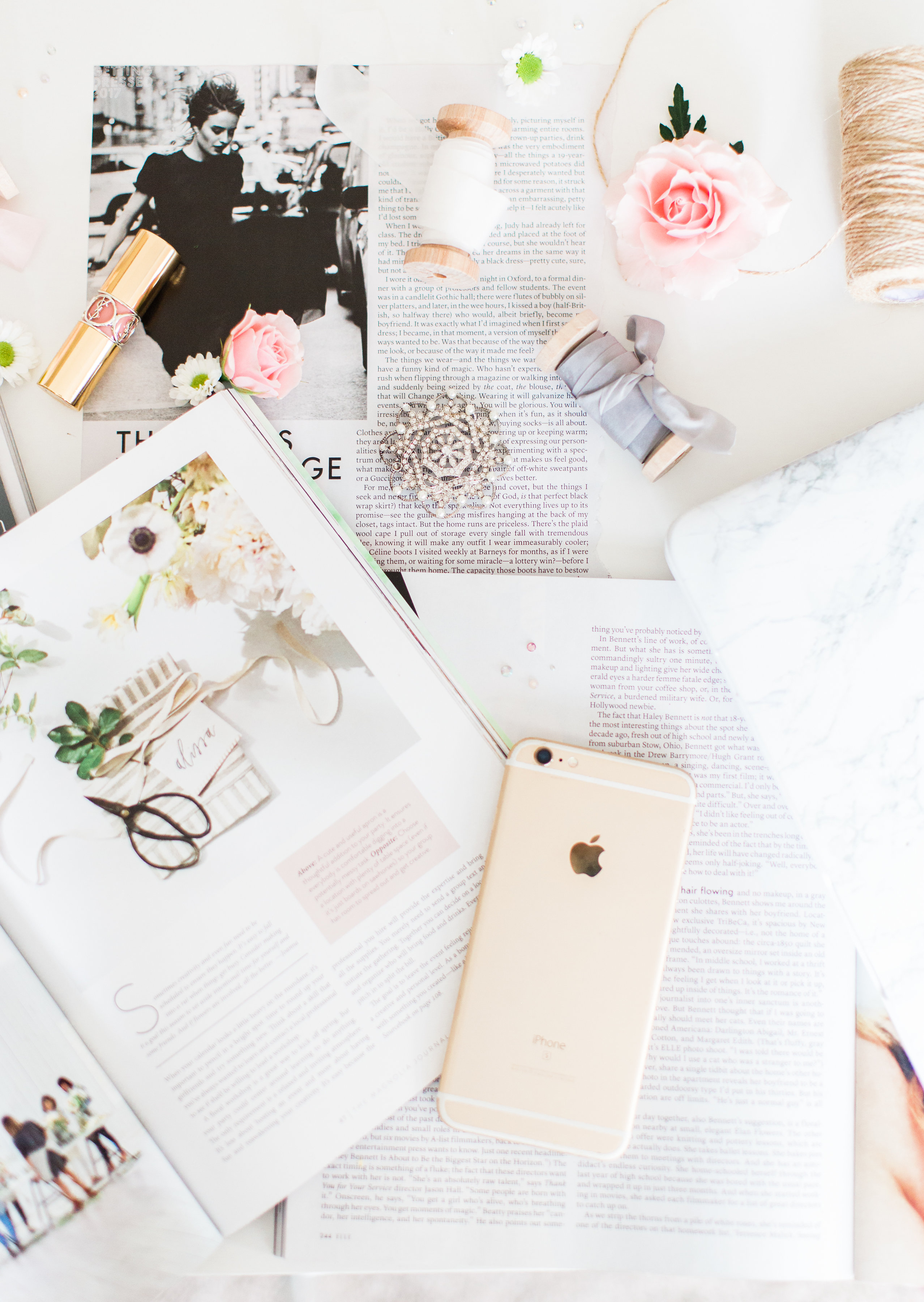 All of these gorgeous images you see, along with our amazing launch video (below), and much of the beautiful imagery around the site, were created by my talented friend, Annie of Annie Watts Photography. I credit so much of my success here in North Carolina to her amazing photography skills. She truly brings my work to life every darn time, and I am so in awe of her talent.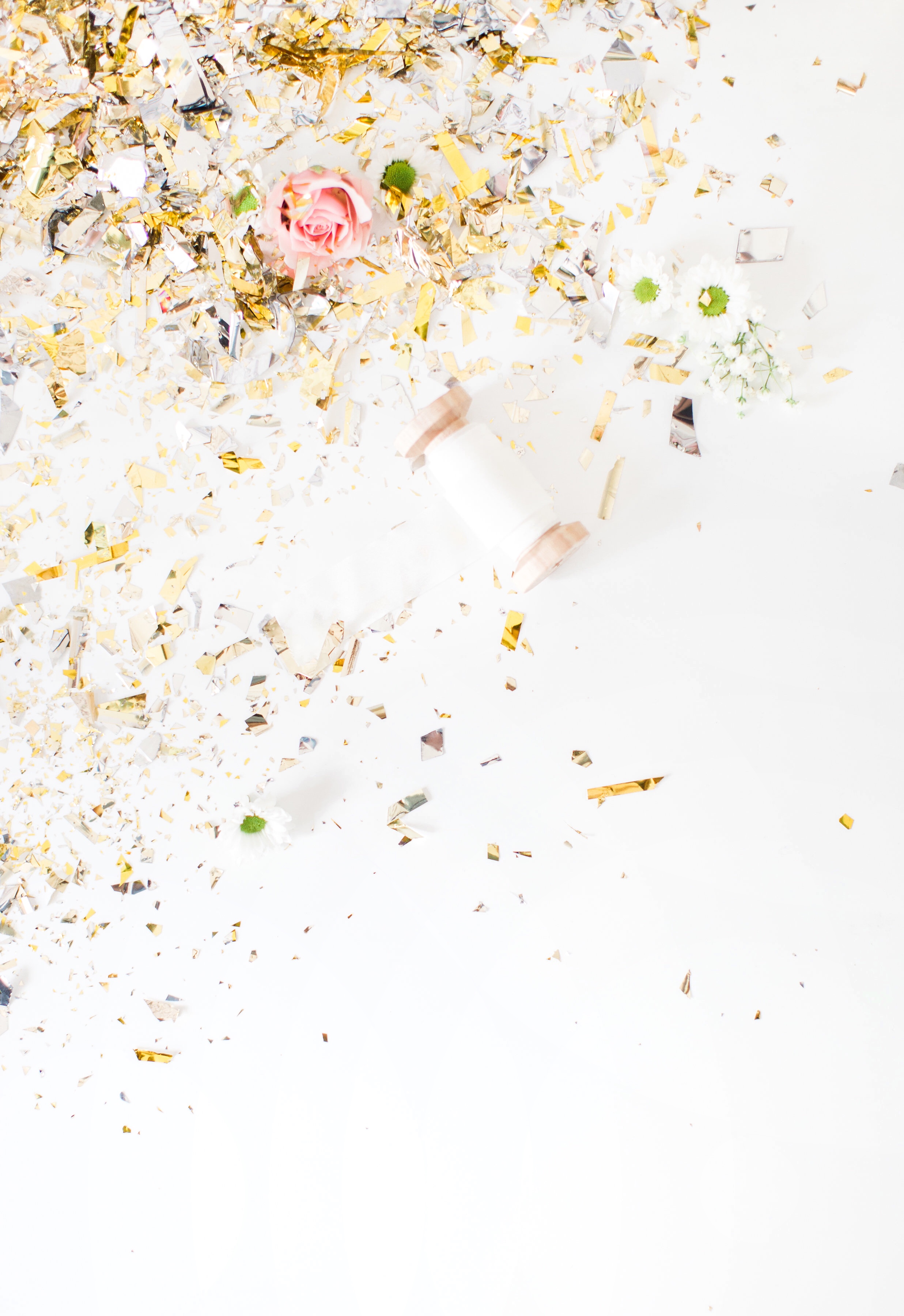 Over the next few weeks, I'll be sharing a few really exciting giveaways. I spent a lot of time reaching out to my favorite brands to bring to you a handful of giveaways of products I absolutely LOVE (and think you will too!); all in the lifestyle space. Mostly, I just want to say thank you. Thank you for following along for all of these years. Thank you for supporting me, encouraging me, laughing at my corny jokes, trying all of my recipes, sharing with your friends and family; just, thank you.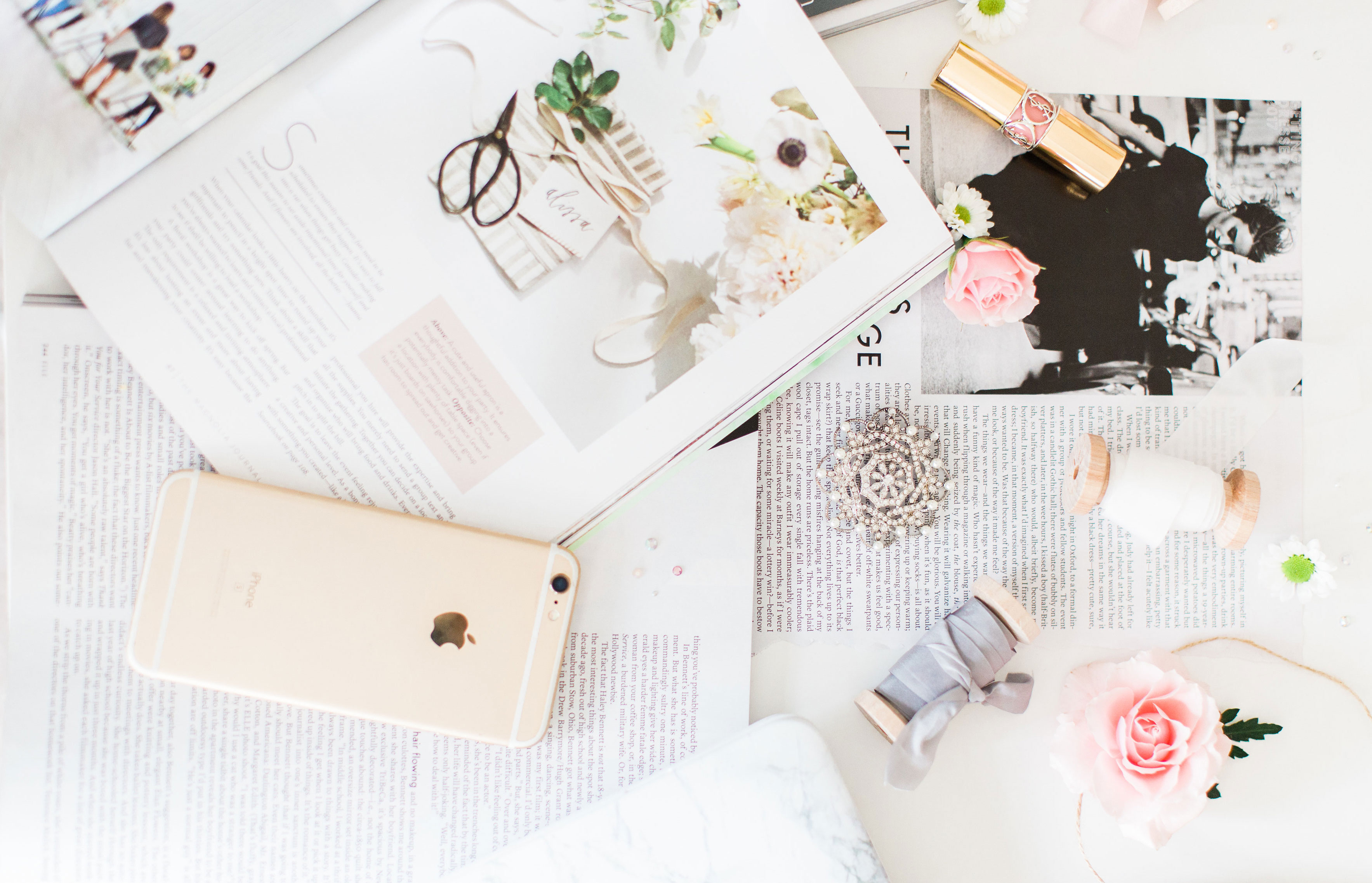 Along with the brand new site, we've launched an all new NEWSLETTER, with both a daily option (where you'll receive each new post roughly mid-morning, to read with your morning coffee) and a bi-weekly and/or monthly option, depending on how I get into the groove of writing you all a meaningful, info and idea packed newsletter. I really want this newsletter to be special and worthwhile, and I SO appreciate you signing up for one or both options!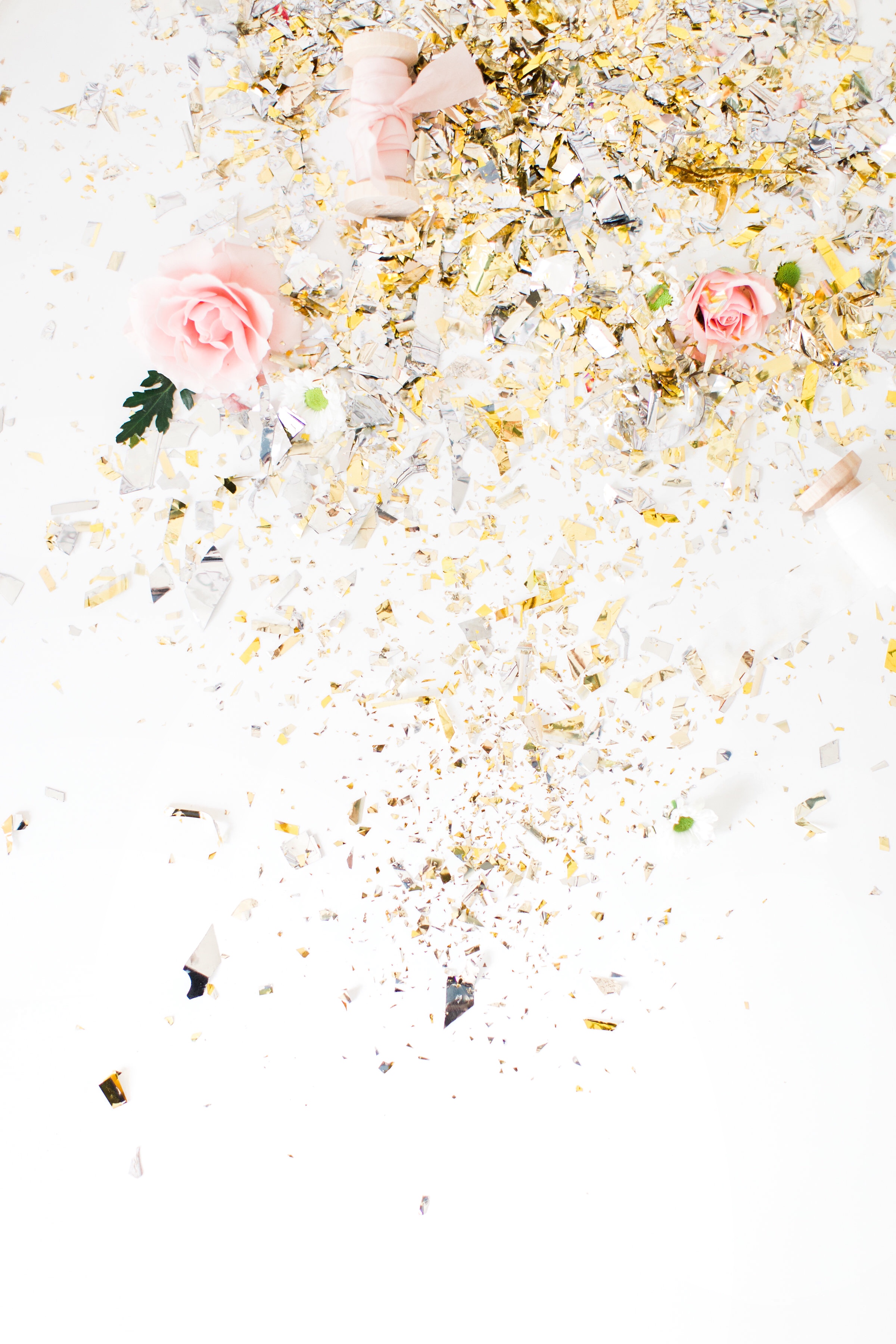 So stay awhile, click around, leave me a comment on one of the thousands (!!!) of posts, shoot me an e-mail, sign up for our newsletter, if you need help with something, take a look at my services, or come say "hi" on Facebook, Instagram, Twitter, or Pinterest!
Finally, from me to you, thank you. I'm so grateful that you're here; whether you stopped by in 2010, or just this morning for the first time, or somewhere in between. Know that it means the world to me.