This post contains affiliate links, which means that if you click on one of the product links, I'll receive a small commission. Thank you so much for clicking through and helping to support this little blog business of mine! Read more about our site, privacy, and disclosure policies here.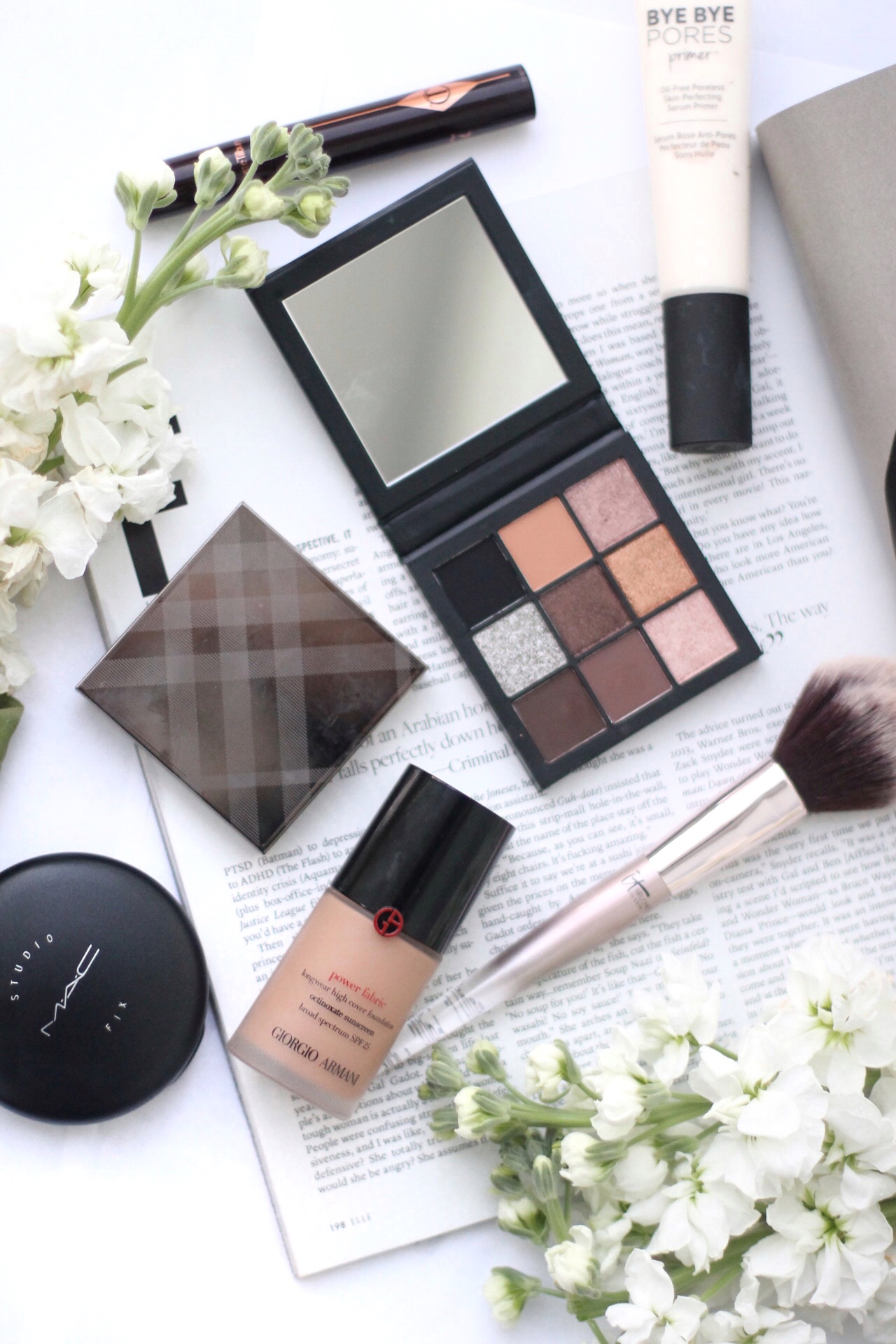 In the last few months, I've added a few new beauty products that have quickly become favorites, so I thought today, I'd share just what beauty items have instantly become holy grail products in my morning repertoire.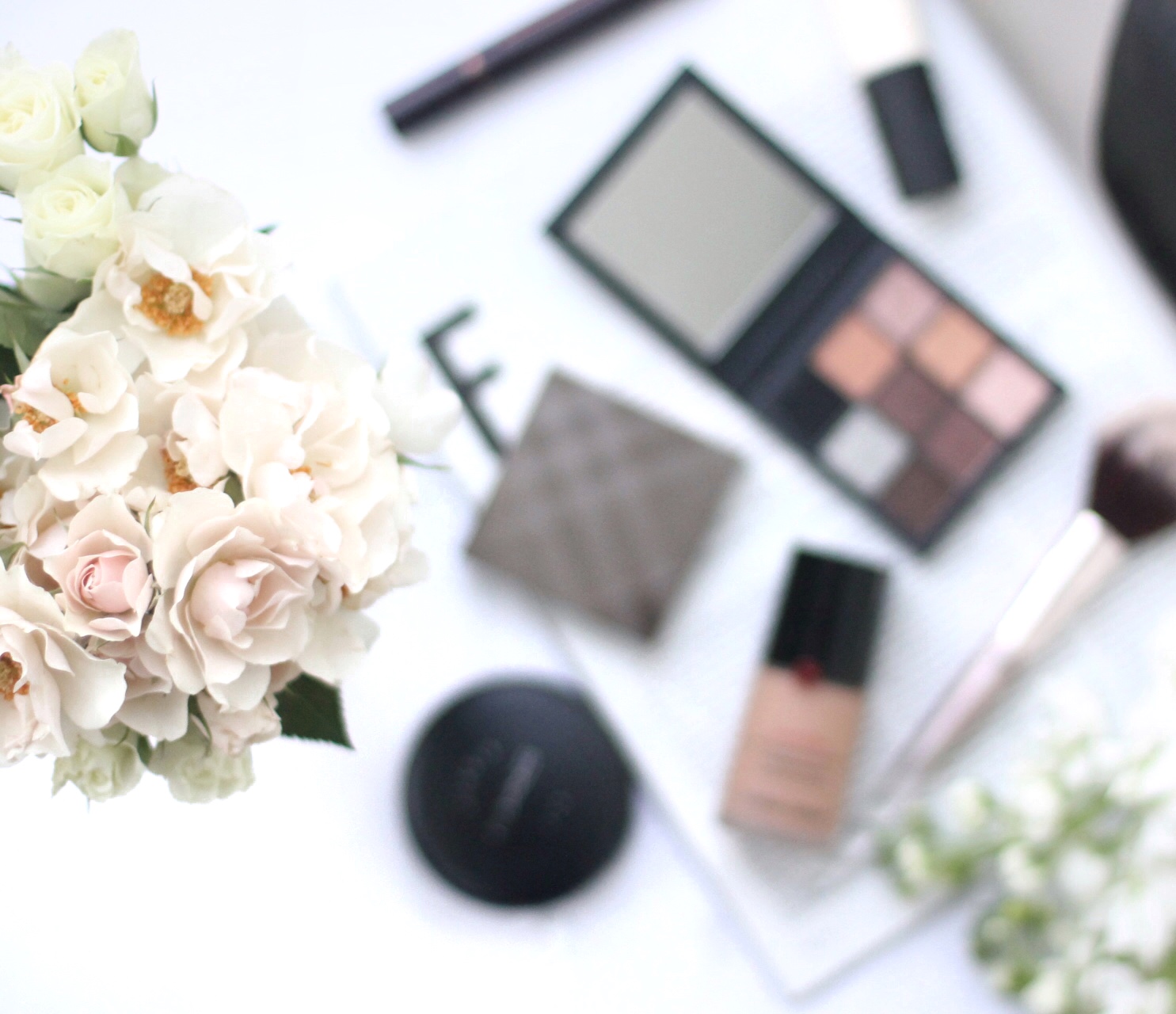 MY CURRENT FAVORITE BEAUTY PRODUCTS:
Charlotte Tilbury Full Fat Lashes 5 Star Mascara in Glossy Black: I ADORE this mascara. I have used a LOT of mascaras in my lifetime. It was pretty much the first makeup item I used (after chapstick, of course), and I sometimes feel like I've tried them all. I had been rotating through a handful of mascaras, each with a different purpose, but I wasn't finding an everyday mascara that I absolutely adored. That is, until now. Charlotte Tilbury's Full Fat Lashes 5 Star Mascara is an incredible multi-tasker that curls, separates, lengthens and dramatizes lashes without EVER looking clumpy. It looks like your lashes, but better. Way, way better.
IT Cosmetics Bye Bye Pores Oil-Free Poreless Skin-Perfecting Serum Primer: I get sent these amazing mailers from IT Cosmetics, and I've become a fast convert to their incredible beauty and skincare products. This primer does EXACTLY what it says it does: it's a weightless, oil-free primer that blurs away pores and provides a smooth, matte finish for flawless makeup application. I love it.
Huda Beauty Smokey Obsessions Eyeshadow Palette: I can't take a single ounce of credit for this one. Apparently, when my Dad asked my sister (who knows everything about makeup) what to buy for "the girls" (me, my mom, and sis), she immediately told him to order three of these Huda Eyeshadow Palettes. Truth be told, when it comes to makeup, I'm kind of boring. I stand by my neutral tones, matte powders, black eye liners, and the occasional red lip (if I'm really feeling adventurous.) But this palette, though it totally intimidated me at first, with it's deeply pigmented mattes and show-stopping shimmers, is the BOMB-dot-com. I find myself reaching for it every.single.day. and it works for both day and night. PRO TIP (a.k.a., my sister told me to do it): use your finger when applying the shimmers/glitters. Seriously, these eyeshadows are LIFE CHANGING.
MAC Studio Fix Powder Plus Foundation: This is my holy grail powder. It makes you look flawless, smooth, and totally matte, without looking cake-y or too powdery (which is totally a thing!) and I just love it. (Tip: Have a Mac expert choose your shade; they have a whole lot of options, and they'll find your perfect match.)
Giorgio Armani Power Fabric Longwear High Cover Foundation: When my beloved Luminous Silk foundation was retired by the brand, I honestly thought I might cry. I had never found a foundation I loved more, and had been using that one for YEARS. Thankfully, the amazing folks at Giorgio Armani convinced me that I'd love their new Power Fabric Longwear High Cover Foundation, and they were totally right. While it does provide a bit more coverage than my Luminous Silk did, I don't mind it at all. Their promise, "[a] liquid foundation that perfects full coverage with a velvet matte, lightweight second-skin finish." So far, so good.
Burberry Beauty Fresh Glow Highlighter: I've always been a bit intimidated by highlighter – not wanting to look too much like a fairy – but this highlighter is incredible.  The lightweight and illuminating powder gives you a subtle glow that makes you look all bright and gorgeous; plus, the delicate powder is set with an intricate lace pattern design, so it's pretty to use each and every morning.
IT Cosmetics Makeup Brushes: I have been steadily collecting IT Cosmetics makeup brushes because they're absolutely amazing. The quality is top notch, they don't shed, and of course, they are oh-so pretty.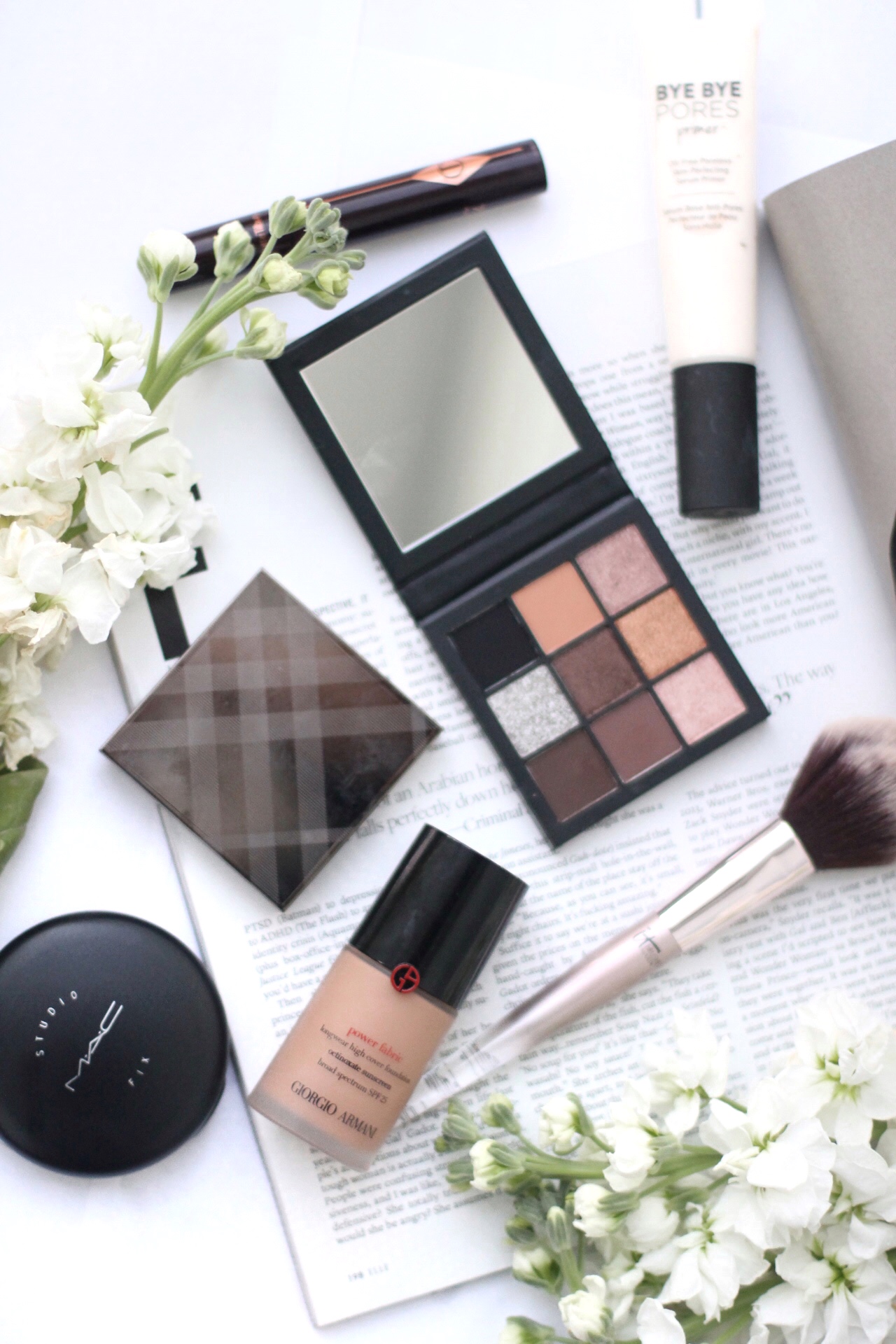 And now for that amazing $500 Amazon giveaway …
| Hearts of Gold Blog | Coming Up Roses | Have Need Want | The Daiquiri Diaries |
| DTKAustin | Style Weekender | A Lo Profile | Adaleta Avdic |
| The Closet Crush | Posh in Progress | To Thine Own Style Be True | Sophisticated and Styled |
| Adored by Alex | Vandi Fair | The Sensible Shopaholic | Every Once in a Style |
| Alicia Tenise | Sunday Beach | Outfits & Outings | Glitter & Spice | Glitter, Inc. |
| Chic Talk | So Heather | Cubicle Chic | Fashionomics | SheShe Show | The-Middle Page | L. Avenue |
This giveaway is brought to you by the wonderful bloggers above! Enter by performing the actions below in the Rafflecopter for a chance to win a $500 Amazon Gift Card.
Make sure to do the actions in the Rafflecopter before marking they are done! Marking done doesn't automatically perform the action.
(We do verify entries!)
*Please note: the easiest way to perform the "follow on LiketoKnow.it" actions is to download the LiketoKnow.it app->type in the name->follow.
Giveaway runs from February 27, 2018 to March 13, 2018 (concludes at 11:59 PM on the last day). Open to the US, UK and CAN. By entering you are agreeing that you are performing the actions in the Rafflecopter that you have marked as done. By entering you acknowledge that you are agreeing to these newsletter subscriptions and all other terms & conditions of the giveaway. More giveaway details can be read in the terms & conditions in the Rafflecopter. Winner will be announced within 15 days of the conclusion of the giveaway and entries will be verified by the hosts. Thanks for participating, I can't wait for you to go check out these talented bloggers!

Any favorite beauty products you're totally loving right now? I'm always on the hunt!