Thank you to Tostitos for sponsoring this post and helping me bring this party to life. All thoughts and opinions are my own. We truly appreciate you supporting the sponsors who help make Glitter, Inc. possible!
Believe it or not, in all of my party-throwing years, I have never – not once – thrown an ugly sweater holiday party! Seriously. It's a party theme devoted to tacky sweaters, and somehow, I've missed the party bus for all of these years. Well just in time for the holiday season we've rectified that situation and I am now a devoted ugly holiday sweater lover. Gimme ALL of the ugly sweaters. And more importantly, has anyone spotted an ugly holiday CARDIGAN? I want it.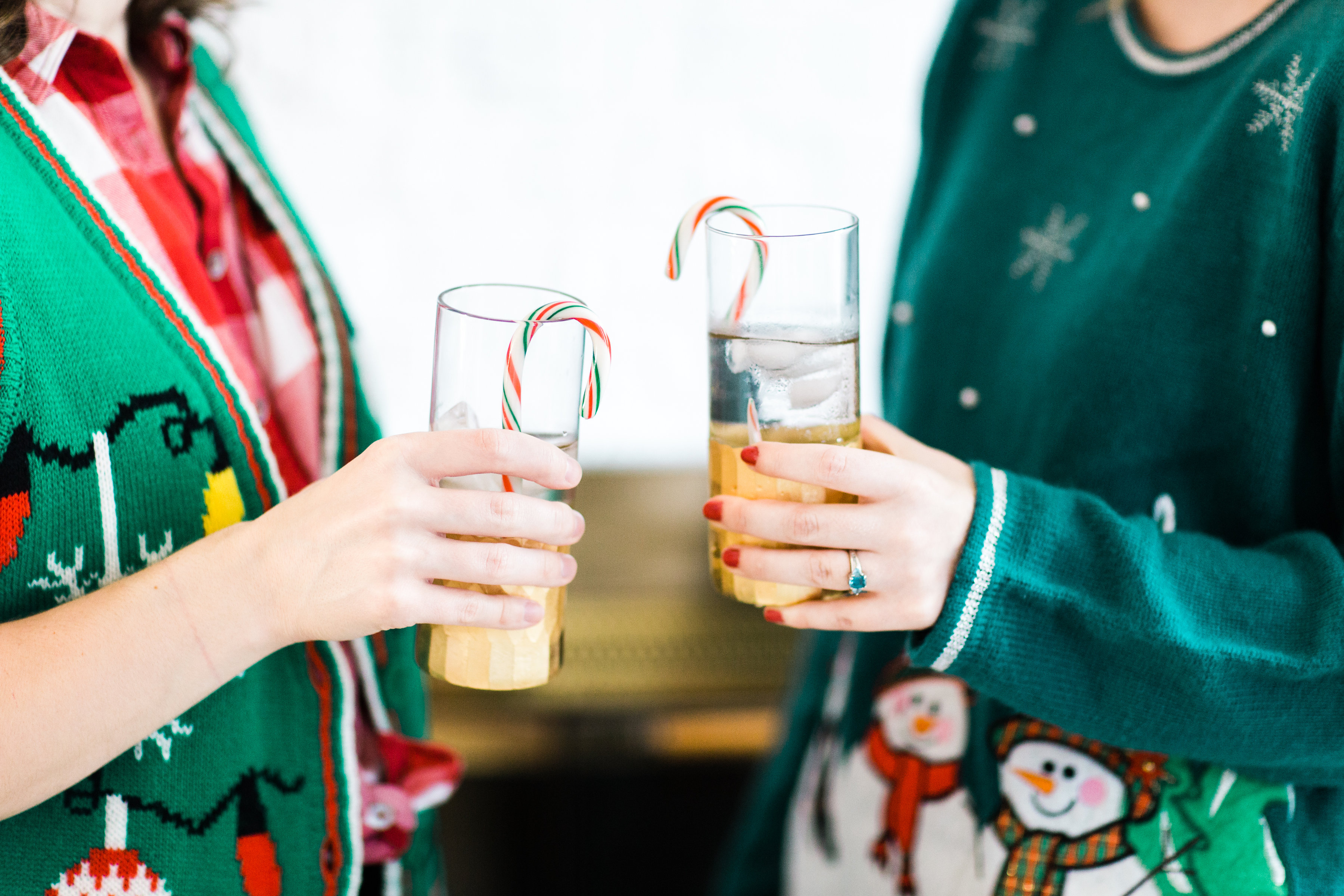 Now onto the party … it's a tacky holiday extravaganza and the perfect excuse to gather your friends to celebrate just because; 'tis the season. For this super casual holiday party we broke out the holiday cheer plus plenty of simple snacks and sips; we're talking Tostitos, Bud Light, Stella Artois, a bunch of sweets, and the world's easiest seven-layer dip using Tostitos Salsa. We also put out a few decadent sweets for dessert including Nut Harvest Dark Chocolate Almond Toffee Bites, Indulgences by Smartfood Popcorn-Raspberry & Dark Chocolate, chocolate-covered peanuts, and Lay's Wavy Dipped in Dark Chocolate.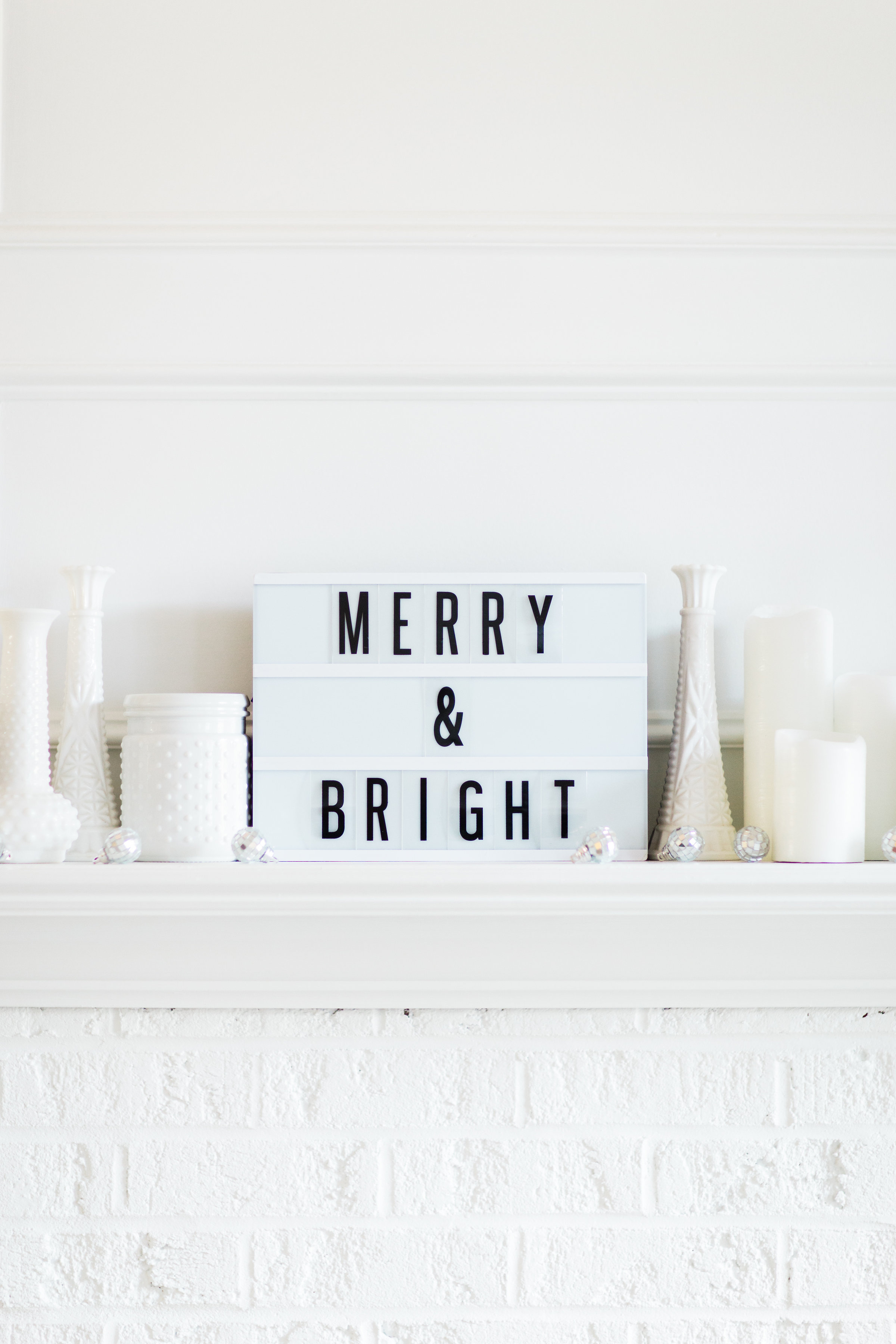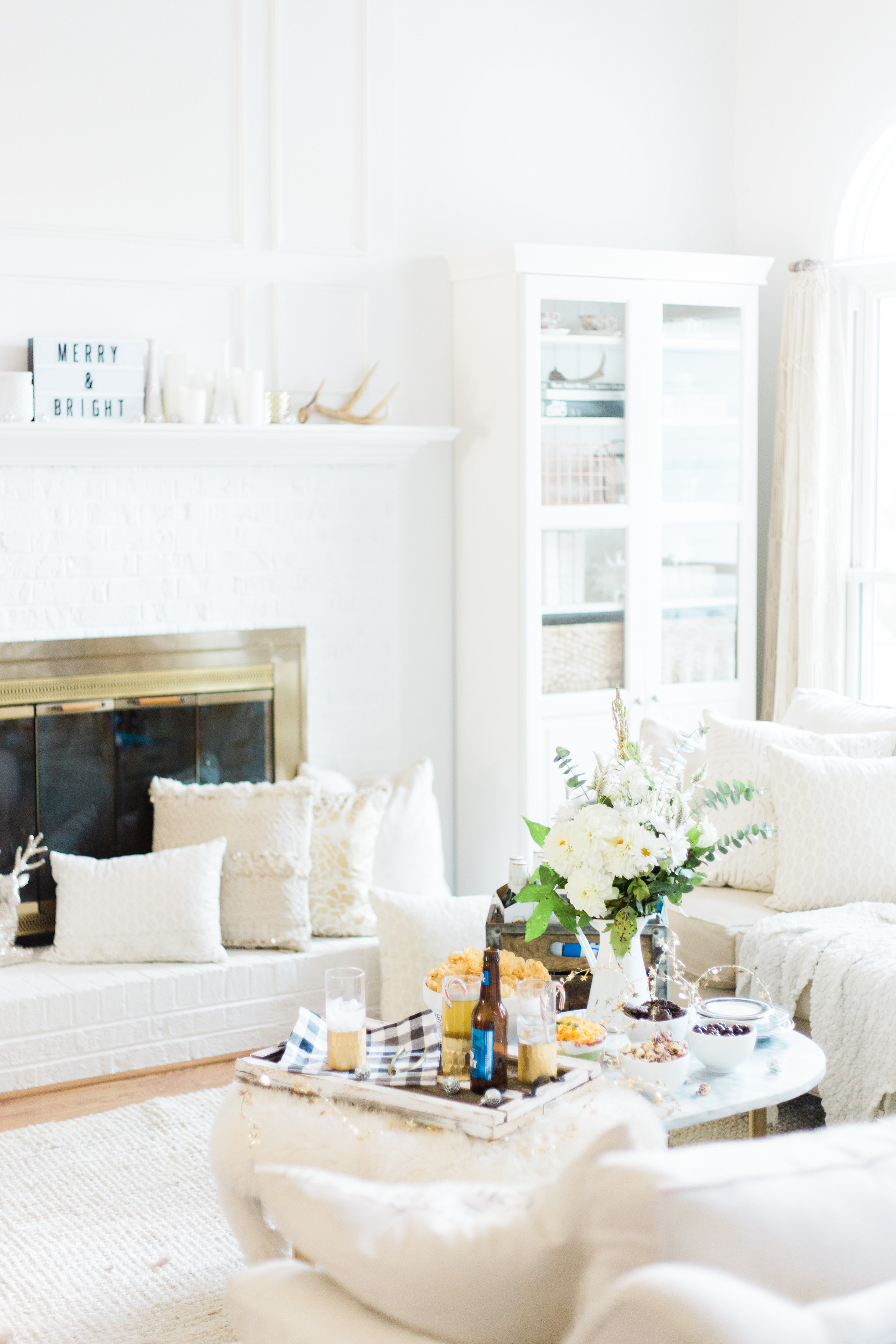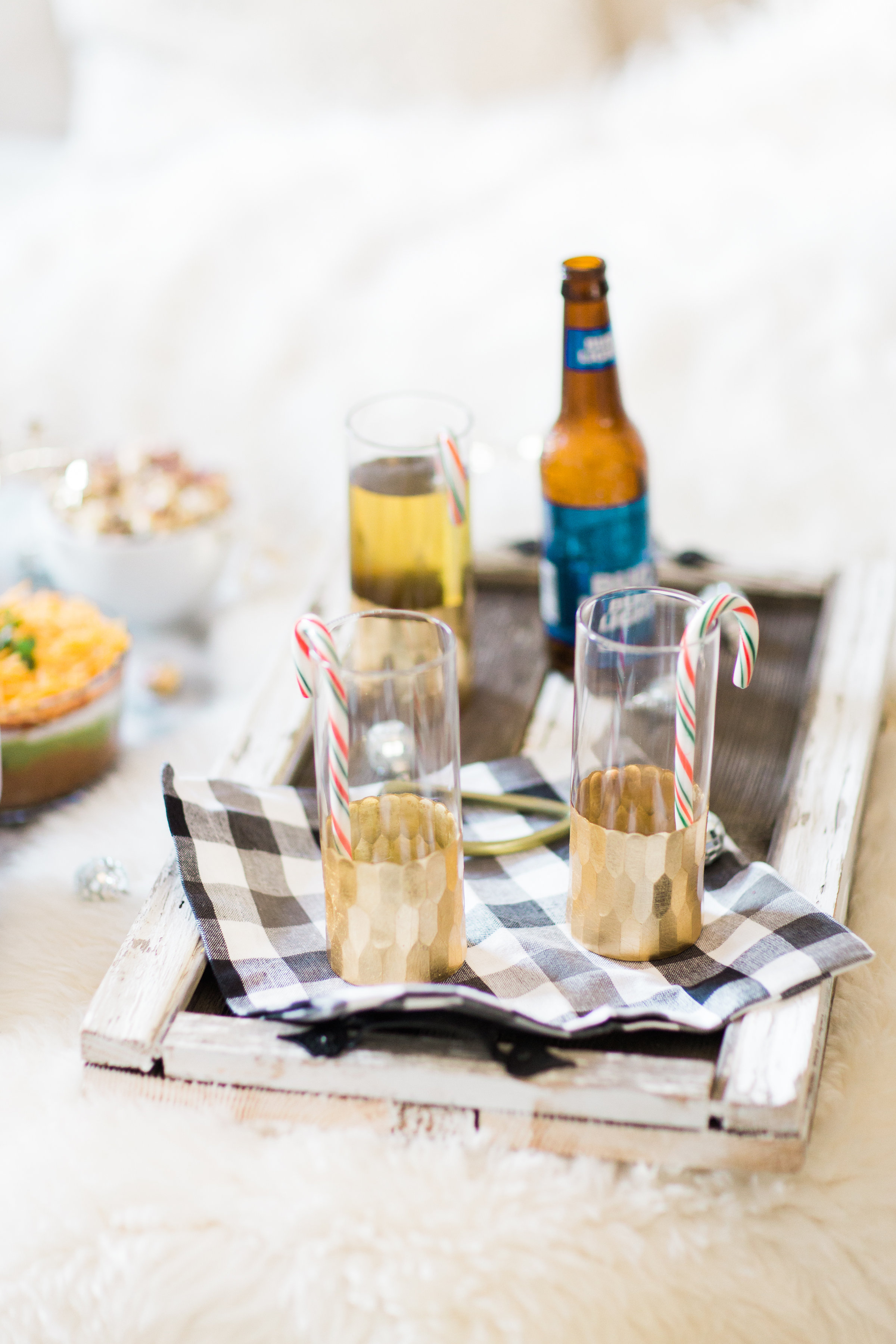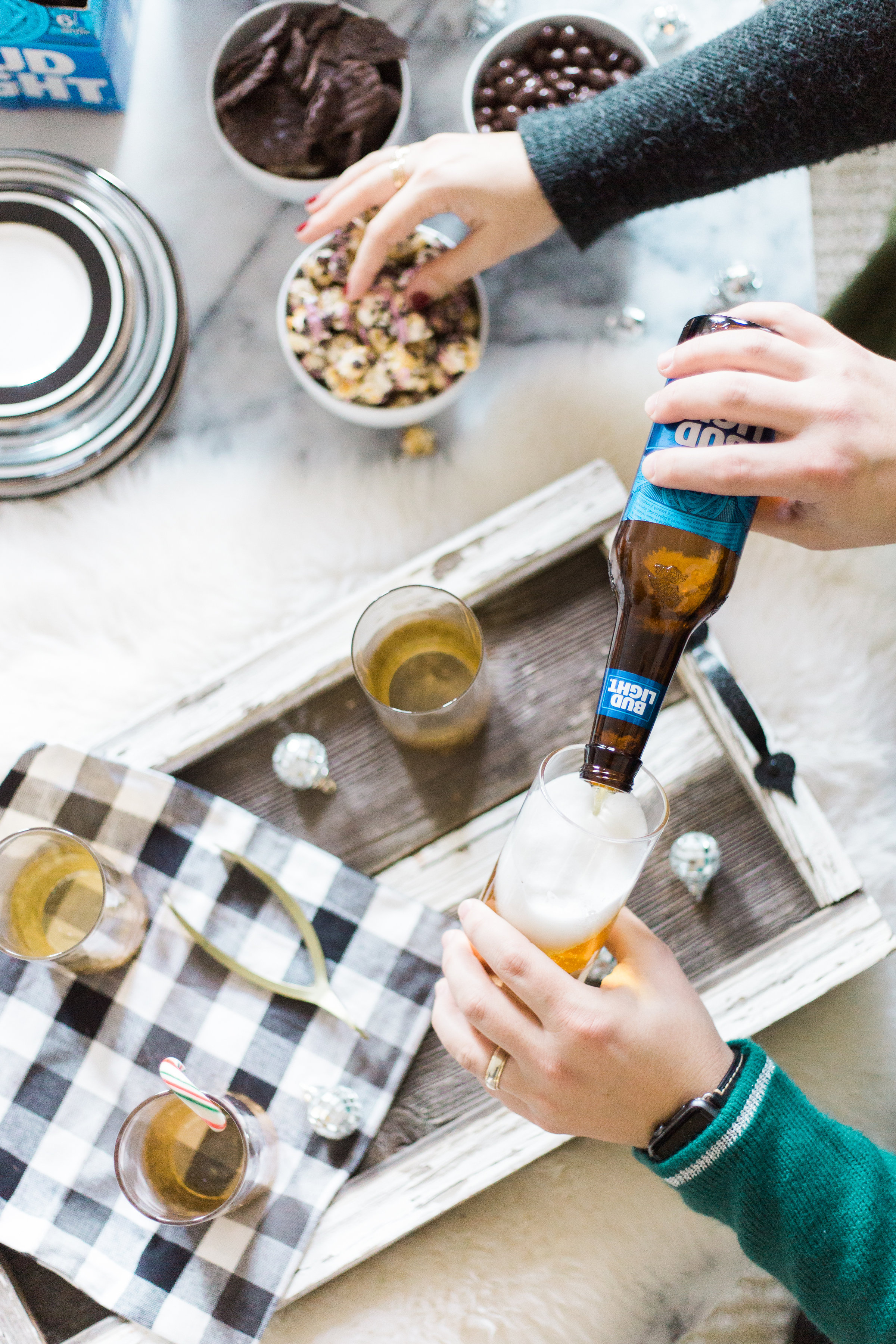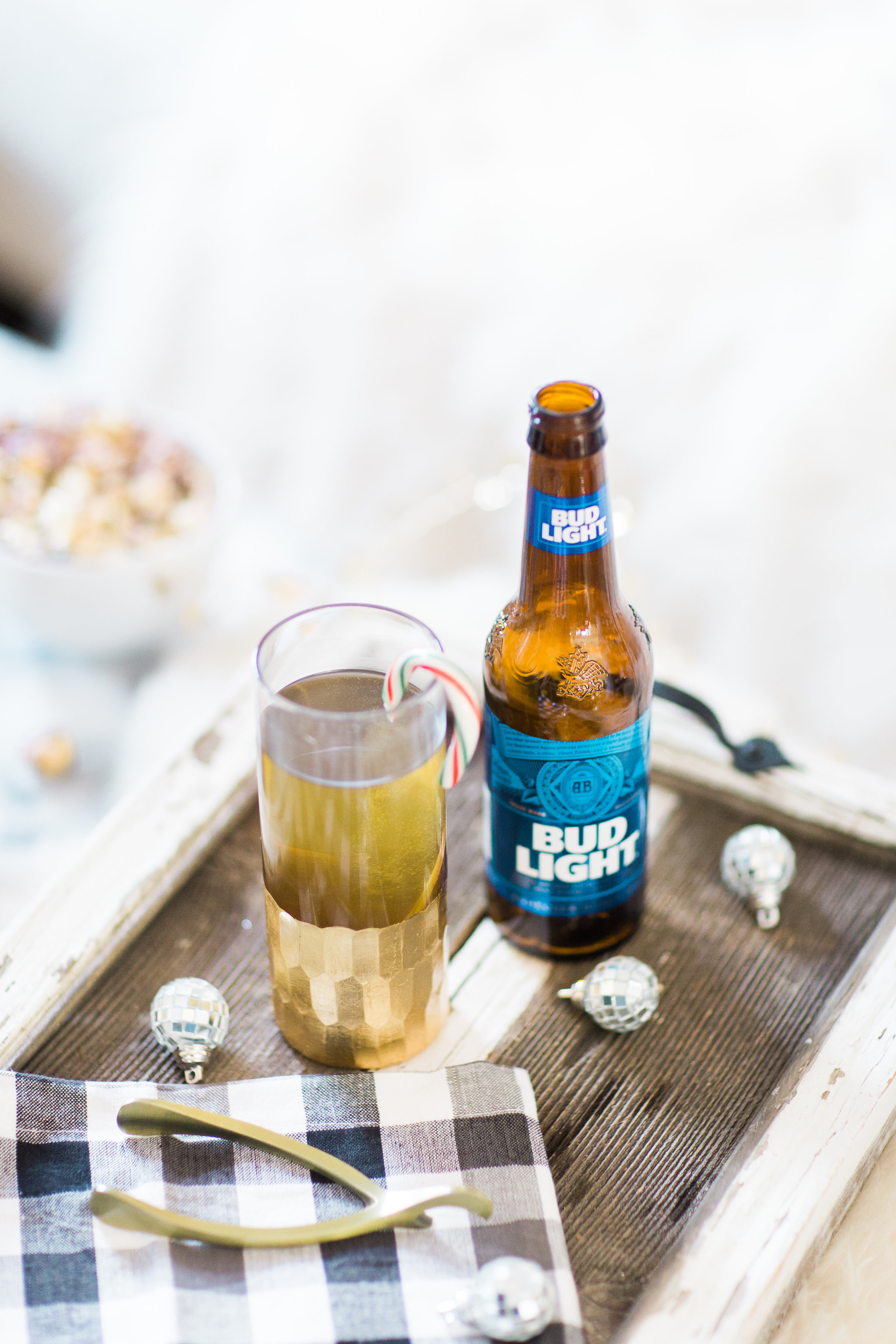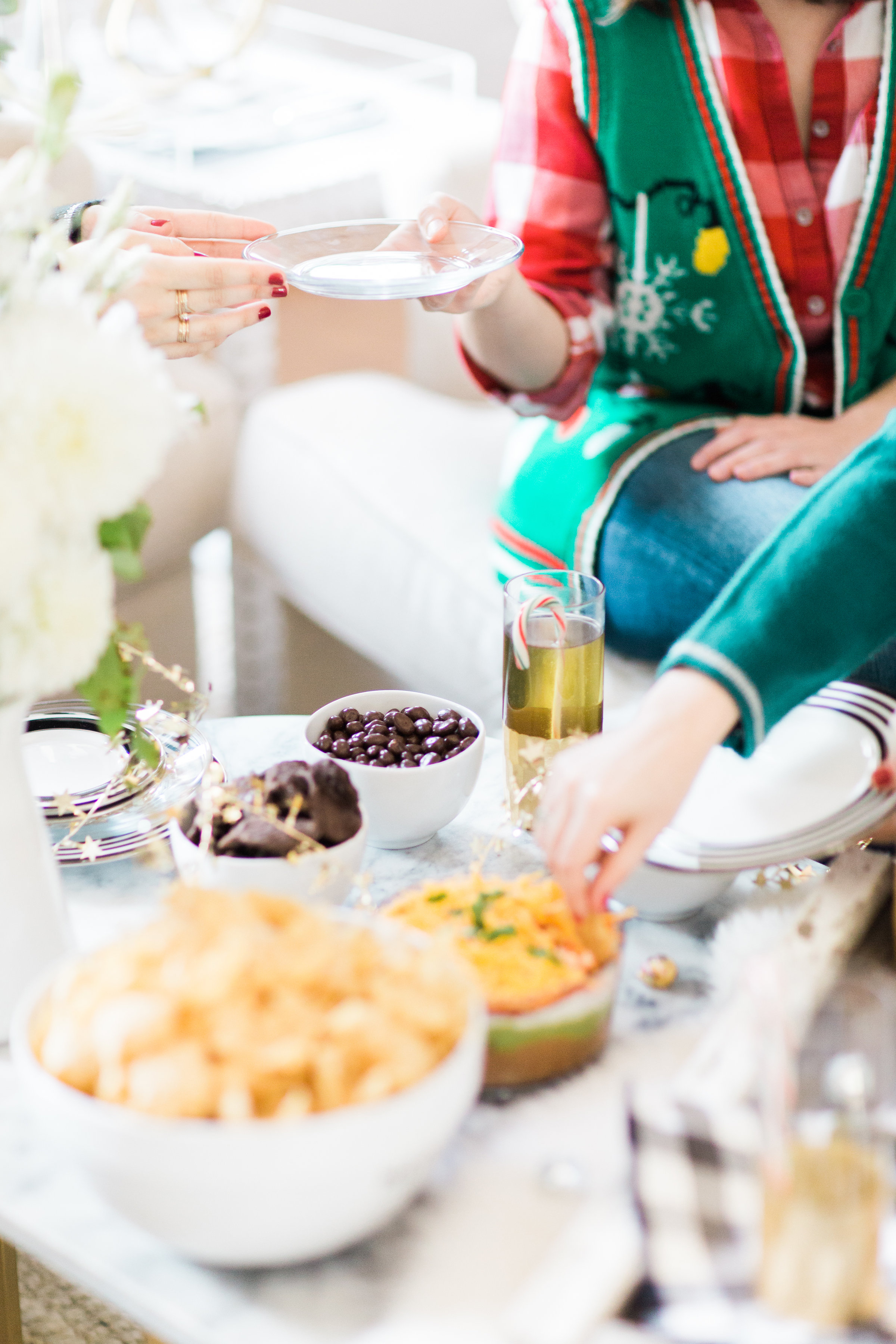 The snacks are always a huge hit. Dark Chocolate Covered Lay's Wavy chips – you must try them. Salty and sweet and totally perfect.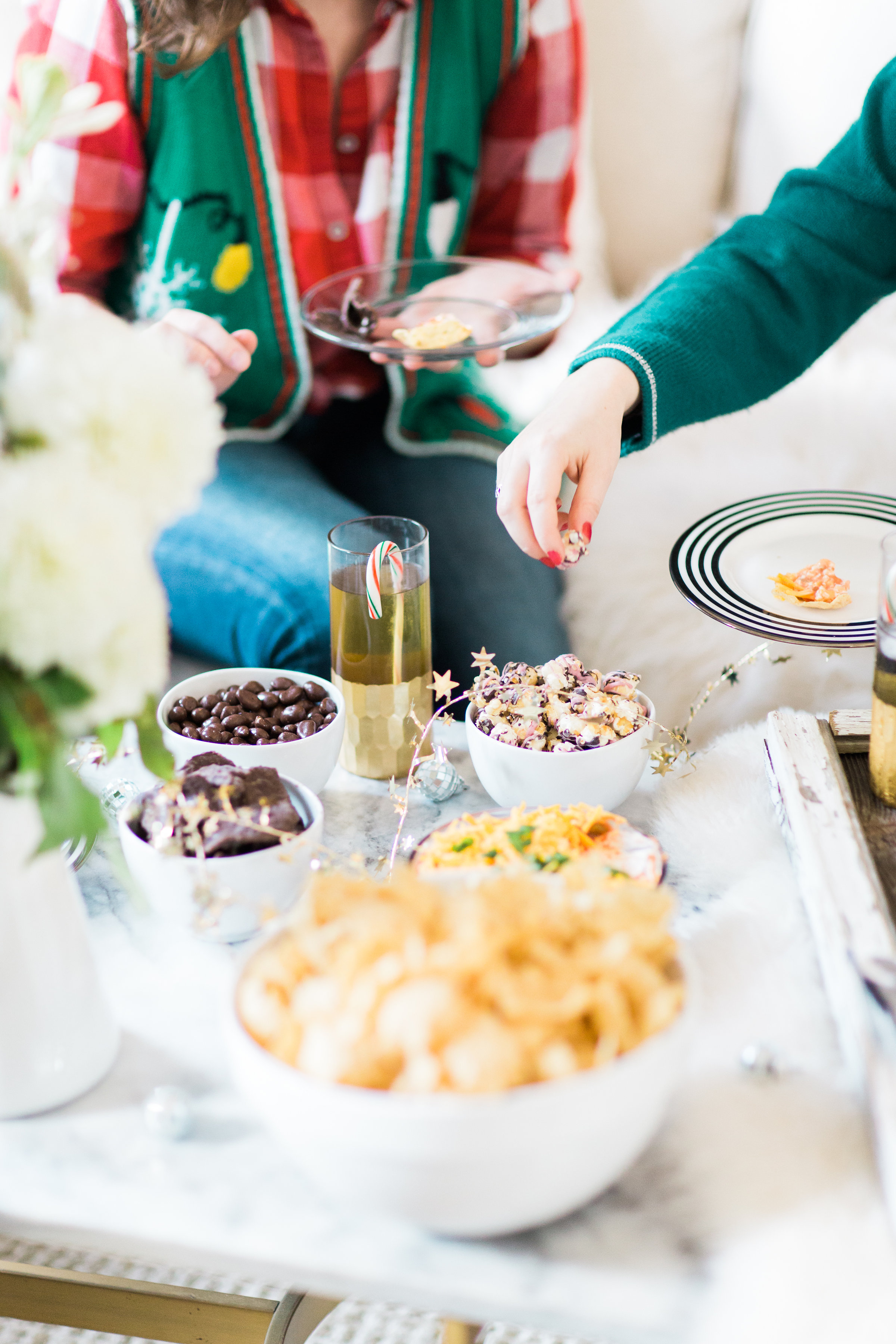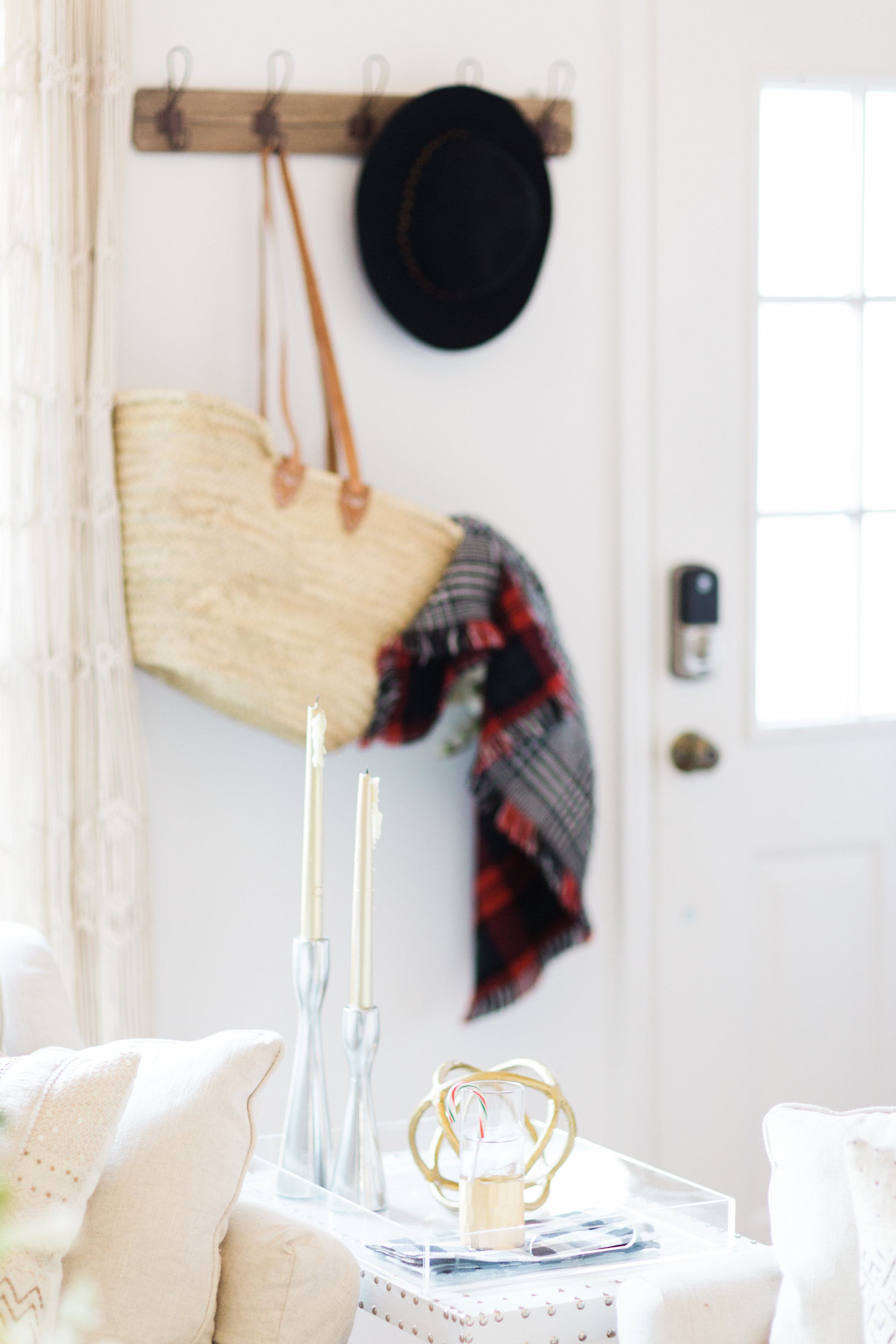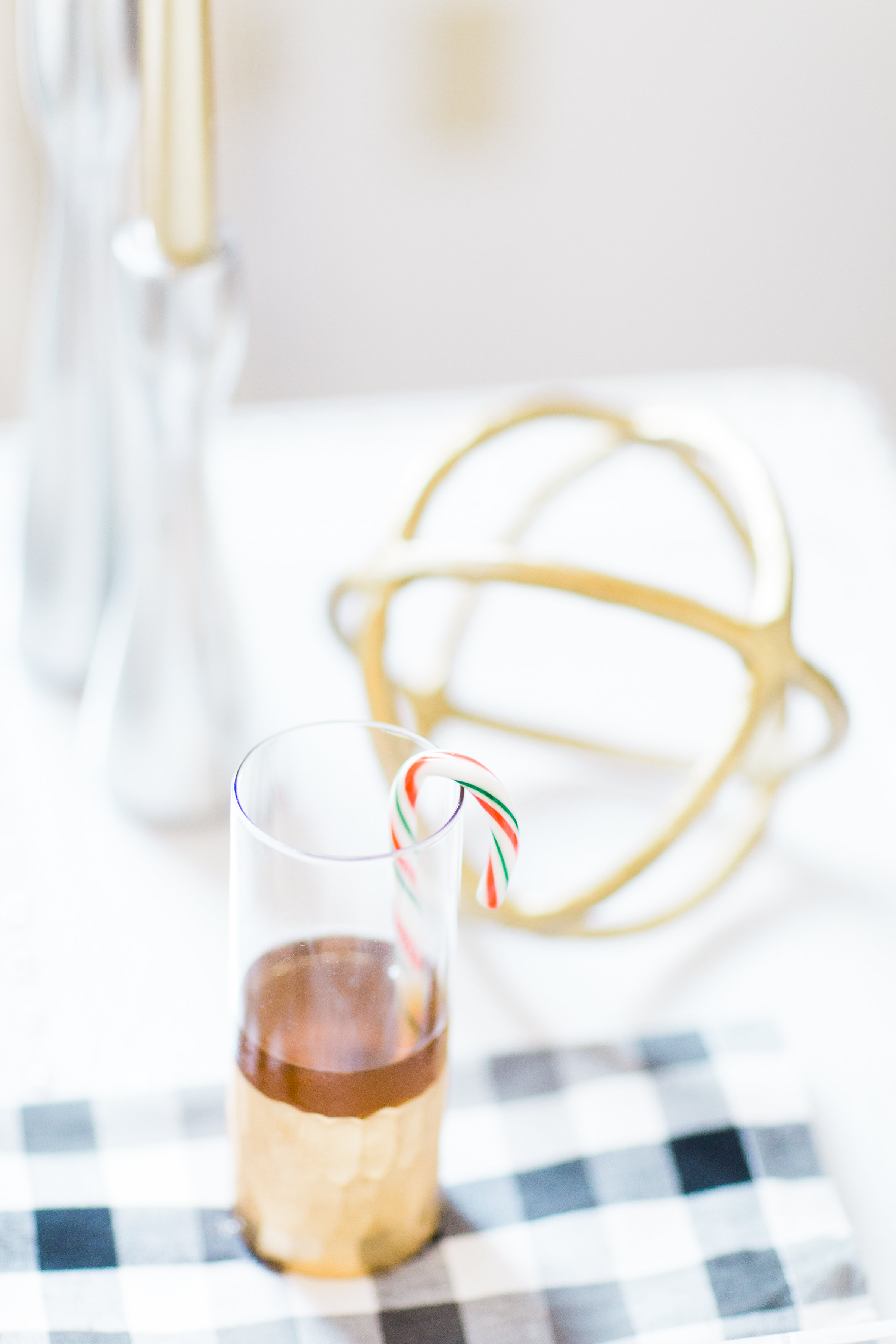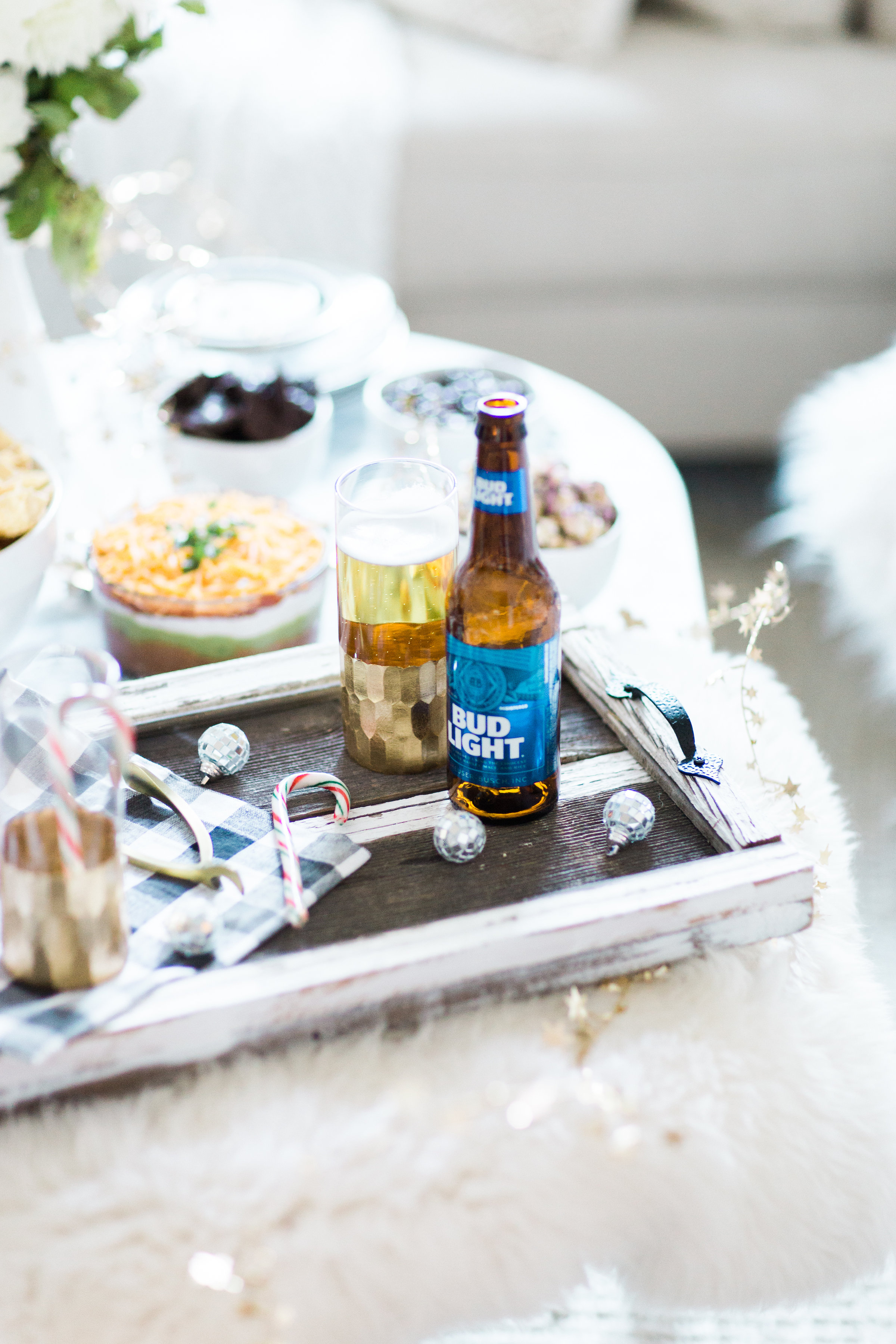 We kept the drinks casual too: soda, Bud Light, and Stella Artois.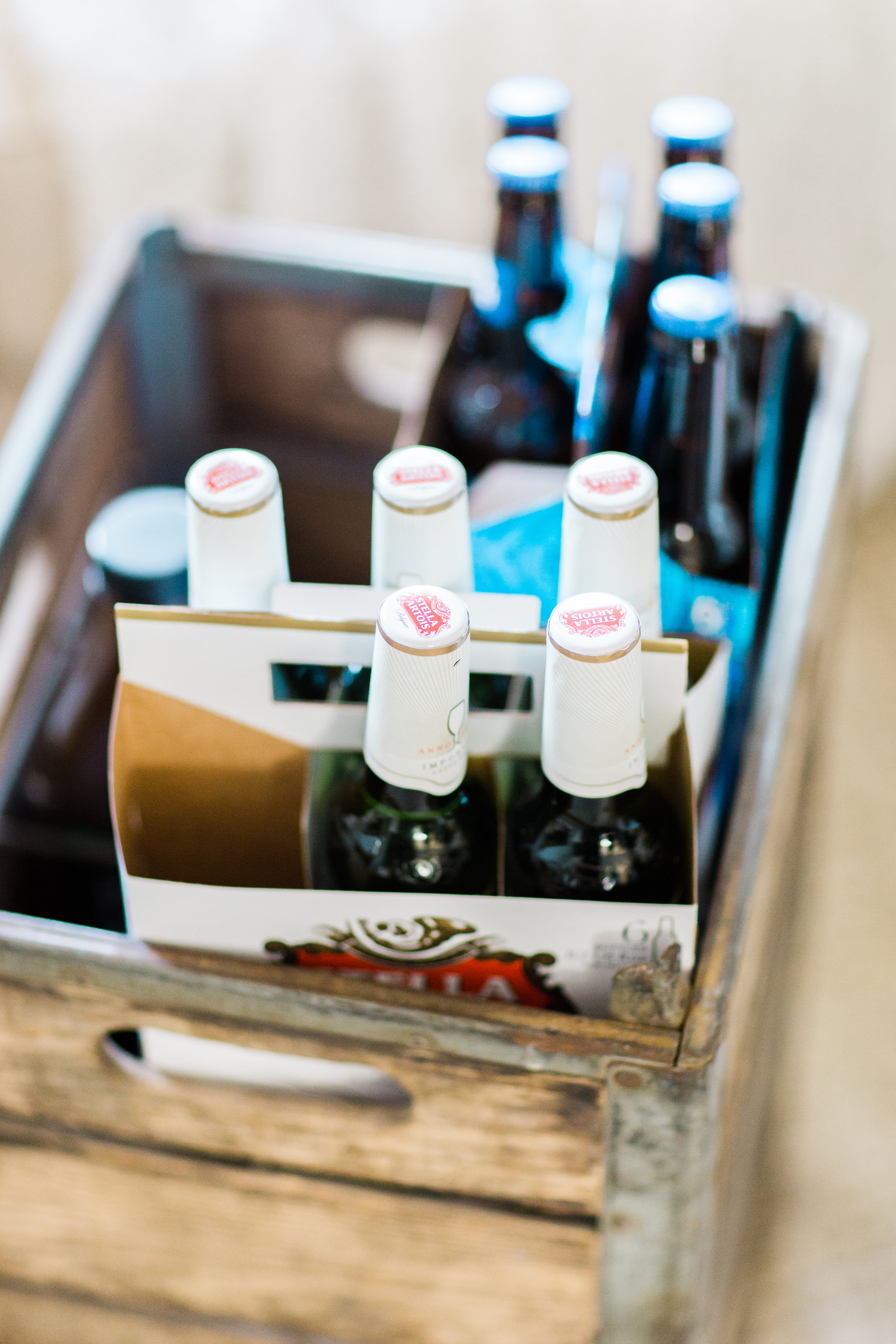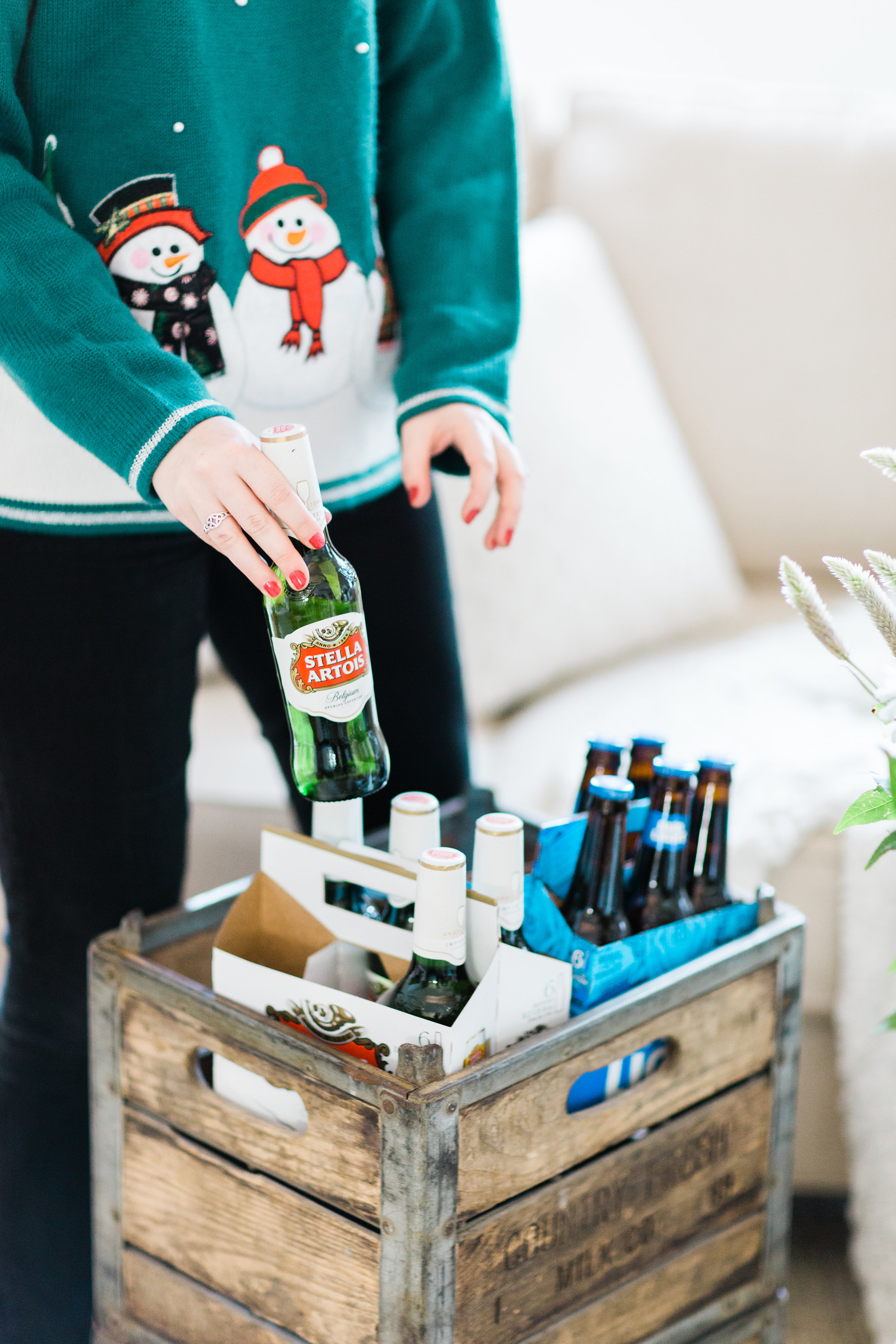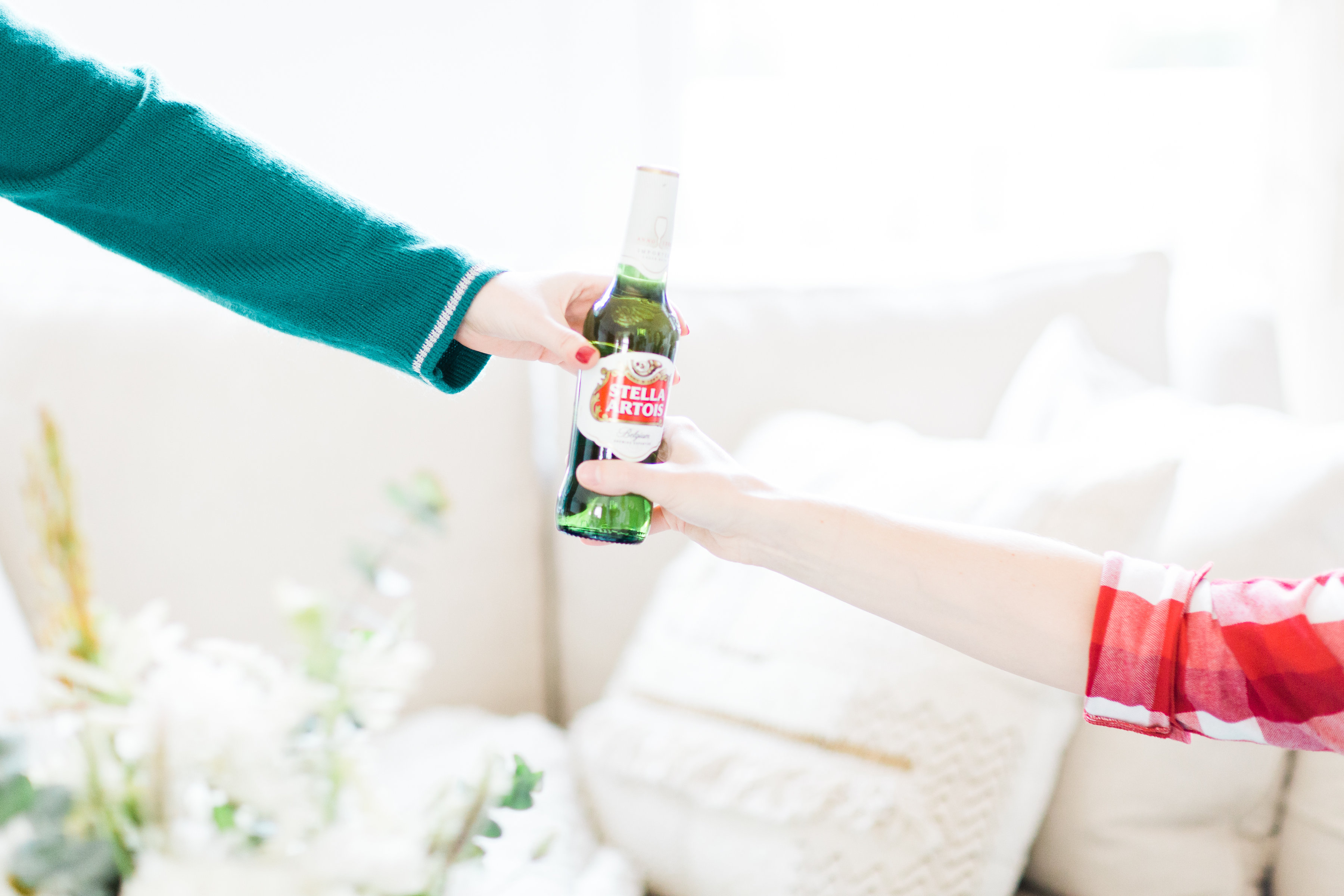 I love how easy and fun this party turned out to be. The holidays are about gathering, being together, and having a great time, and this party checked off all of those boxes.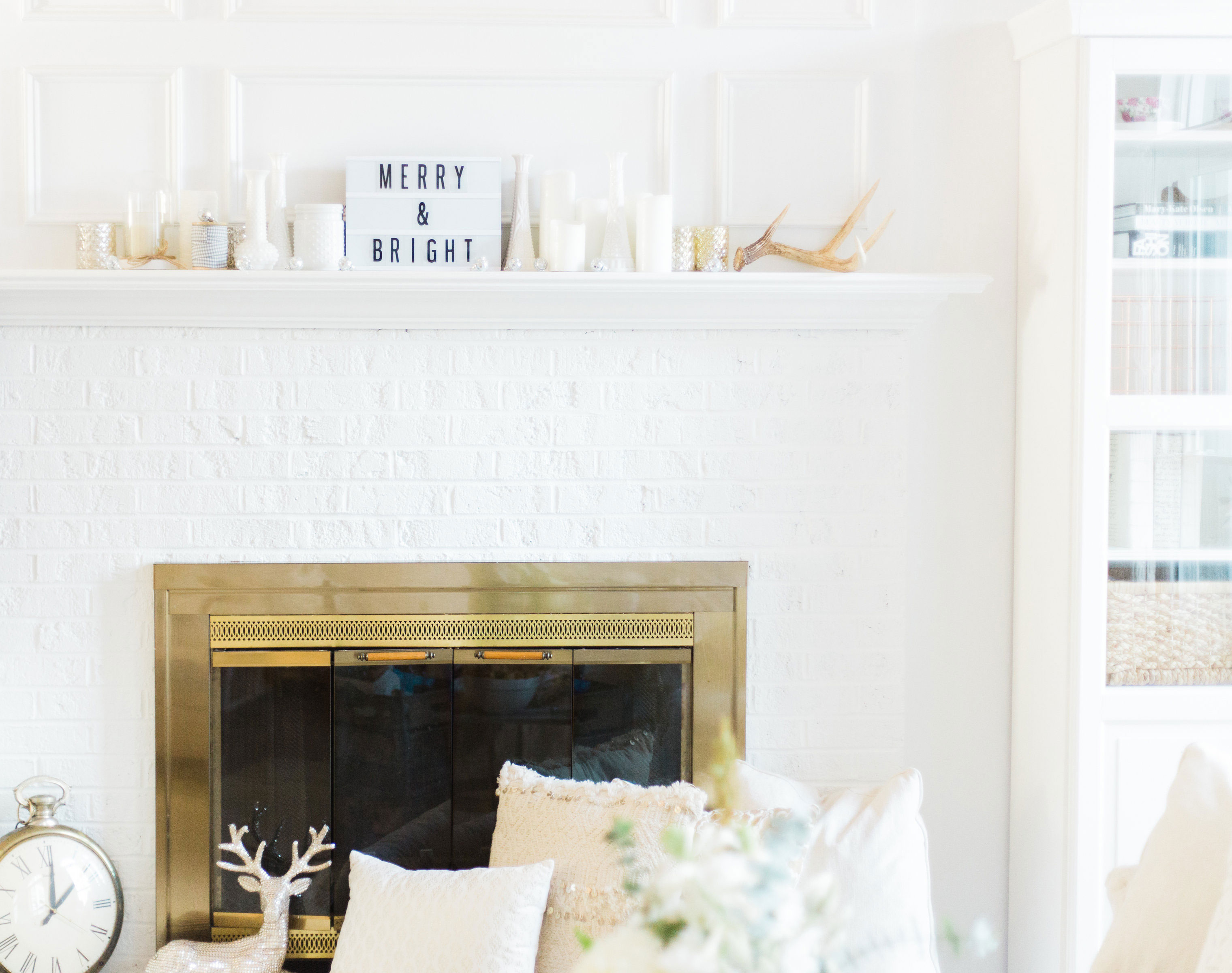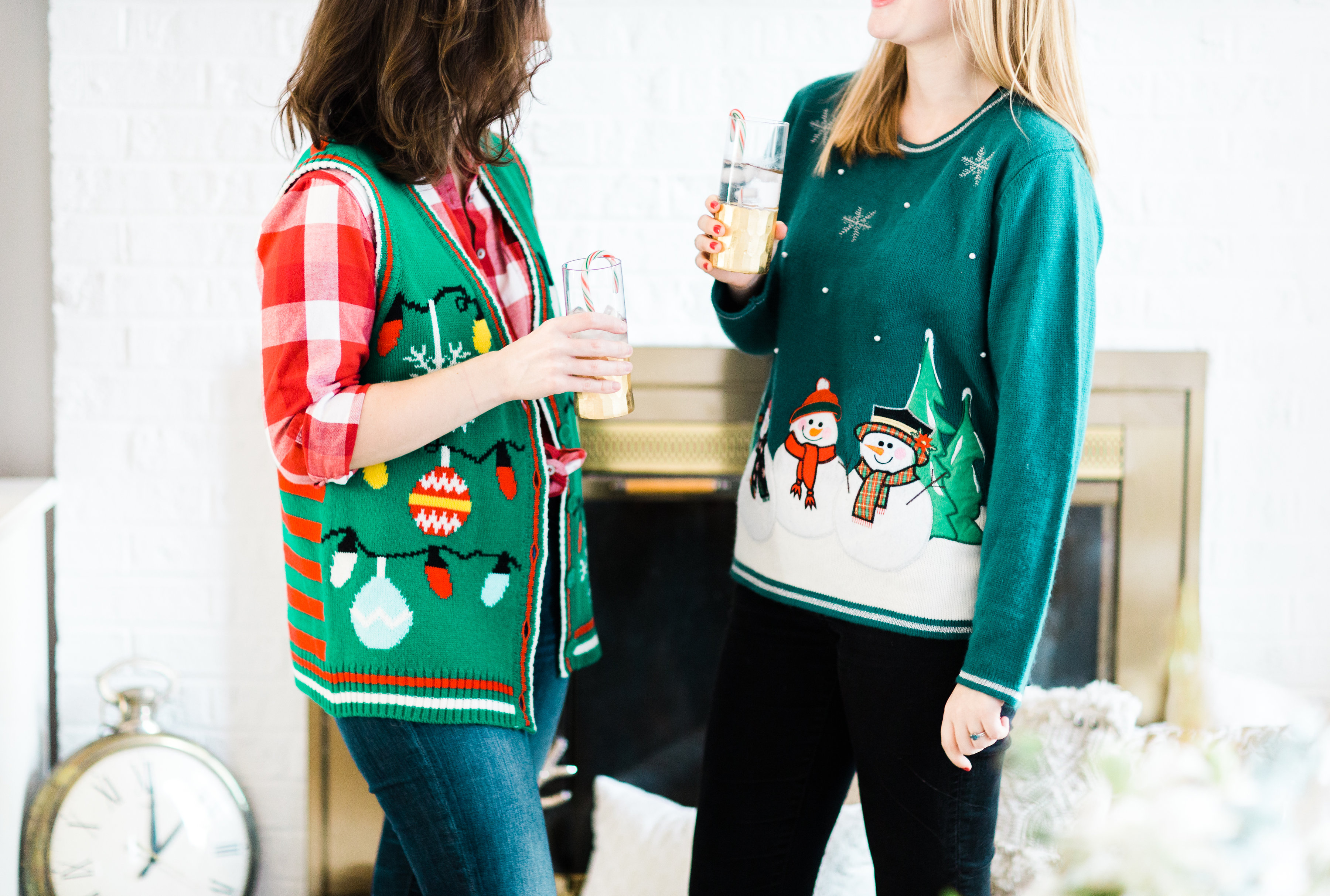 And that easy 7-layer dip: I've never had leftovers. Ever.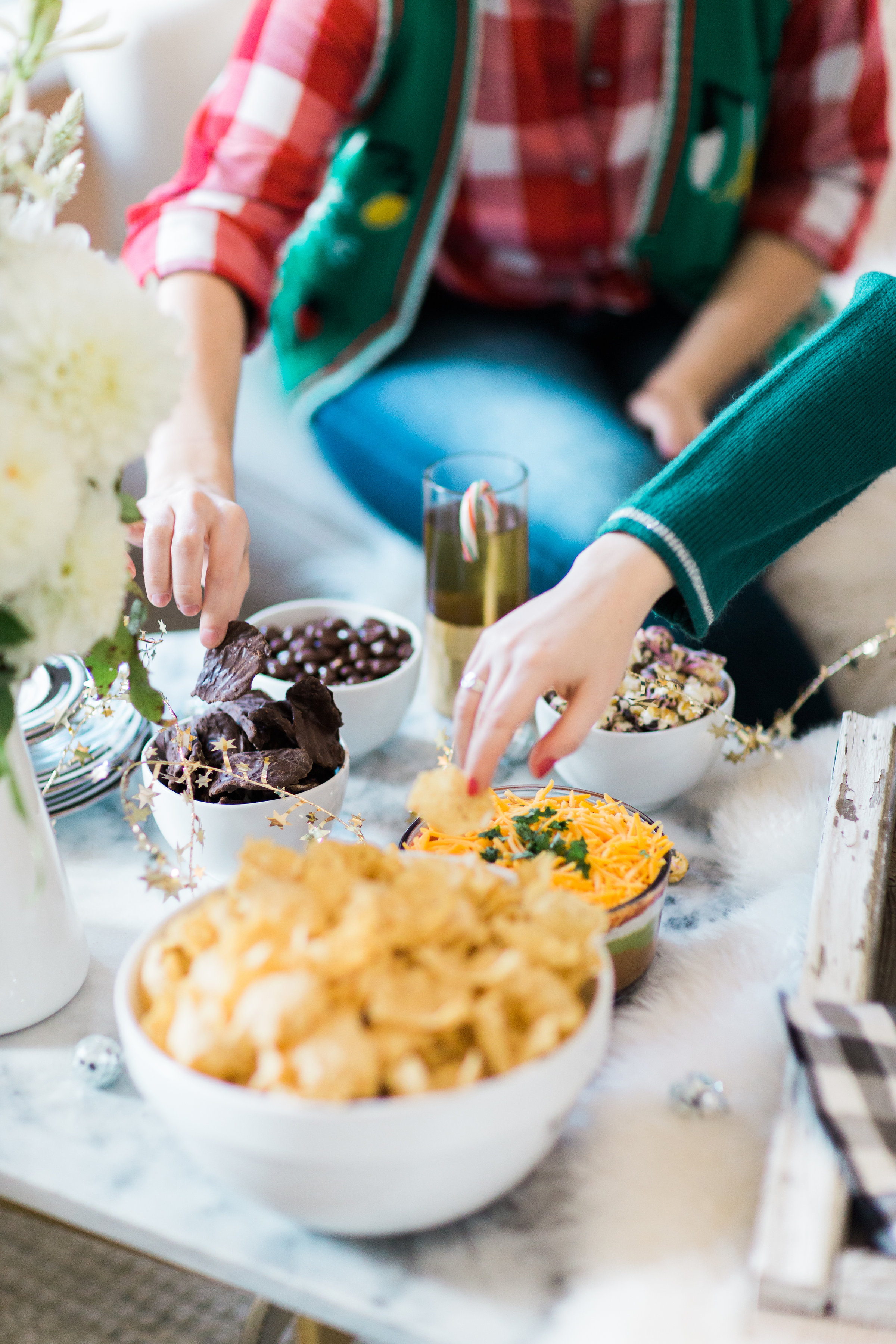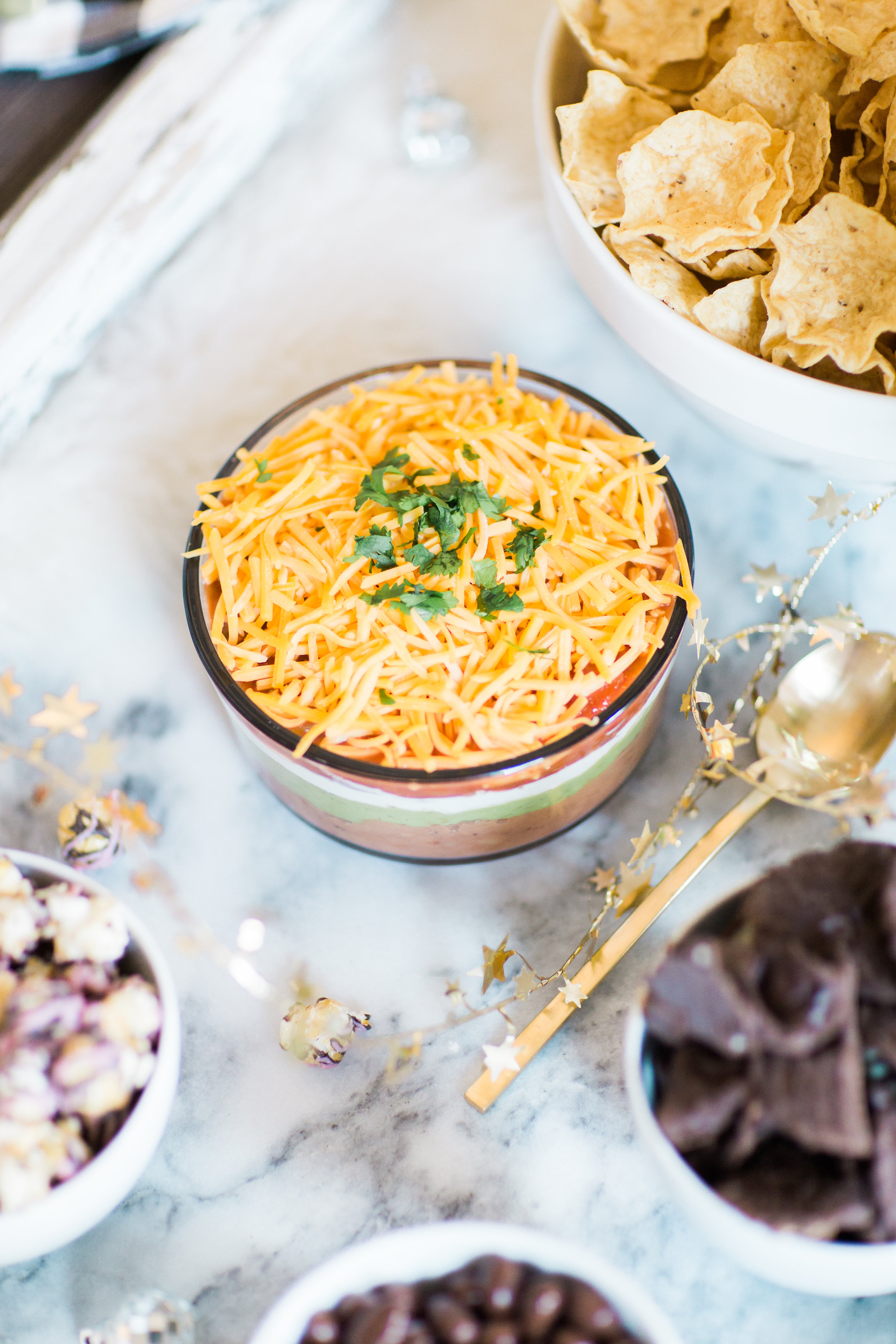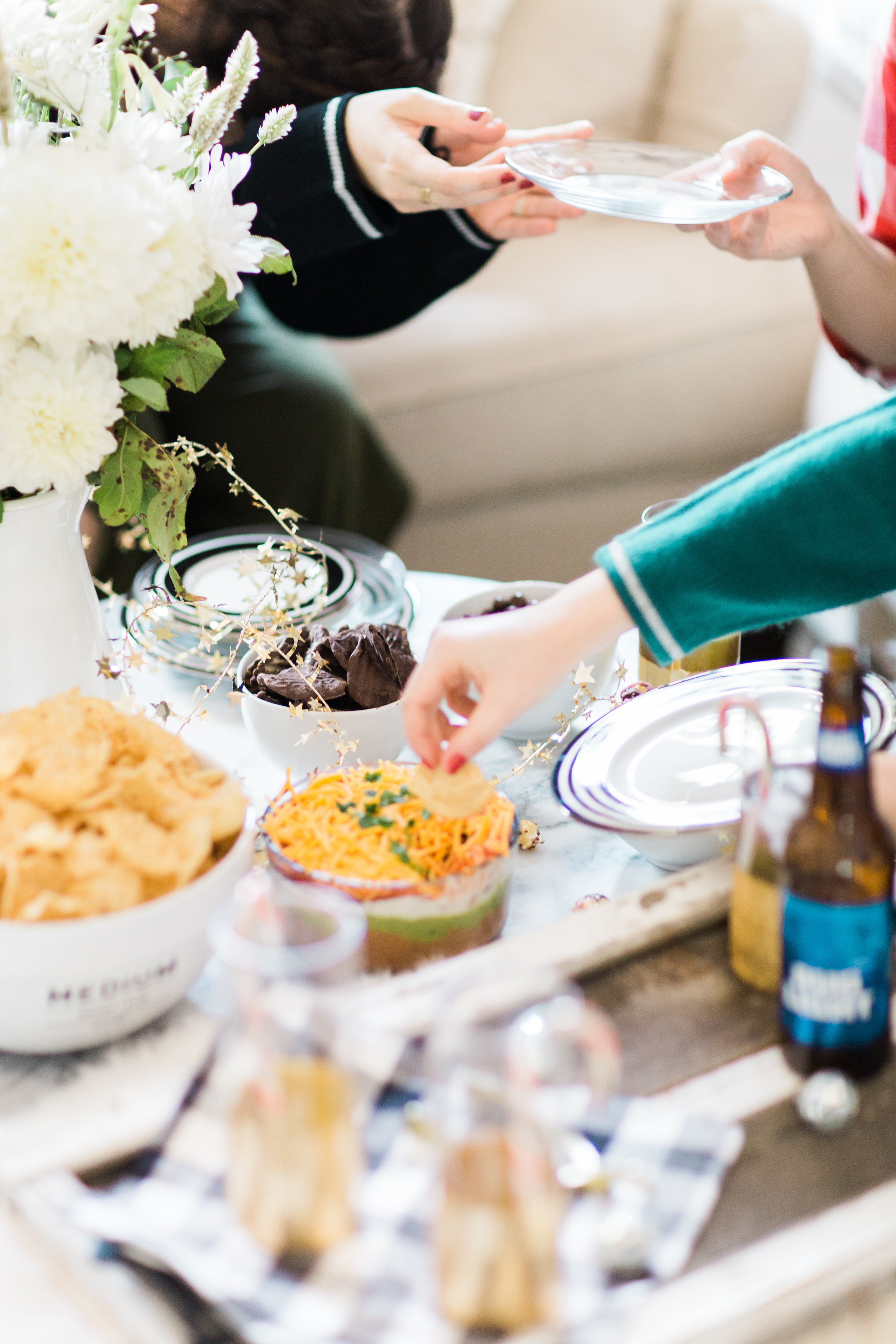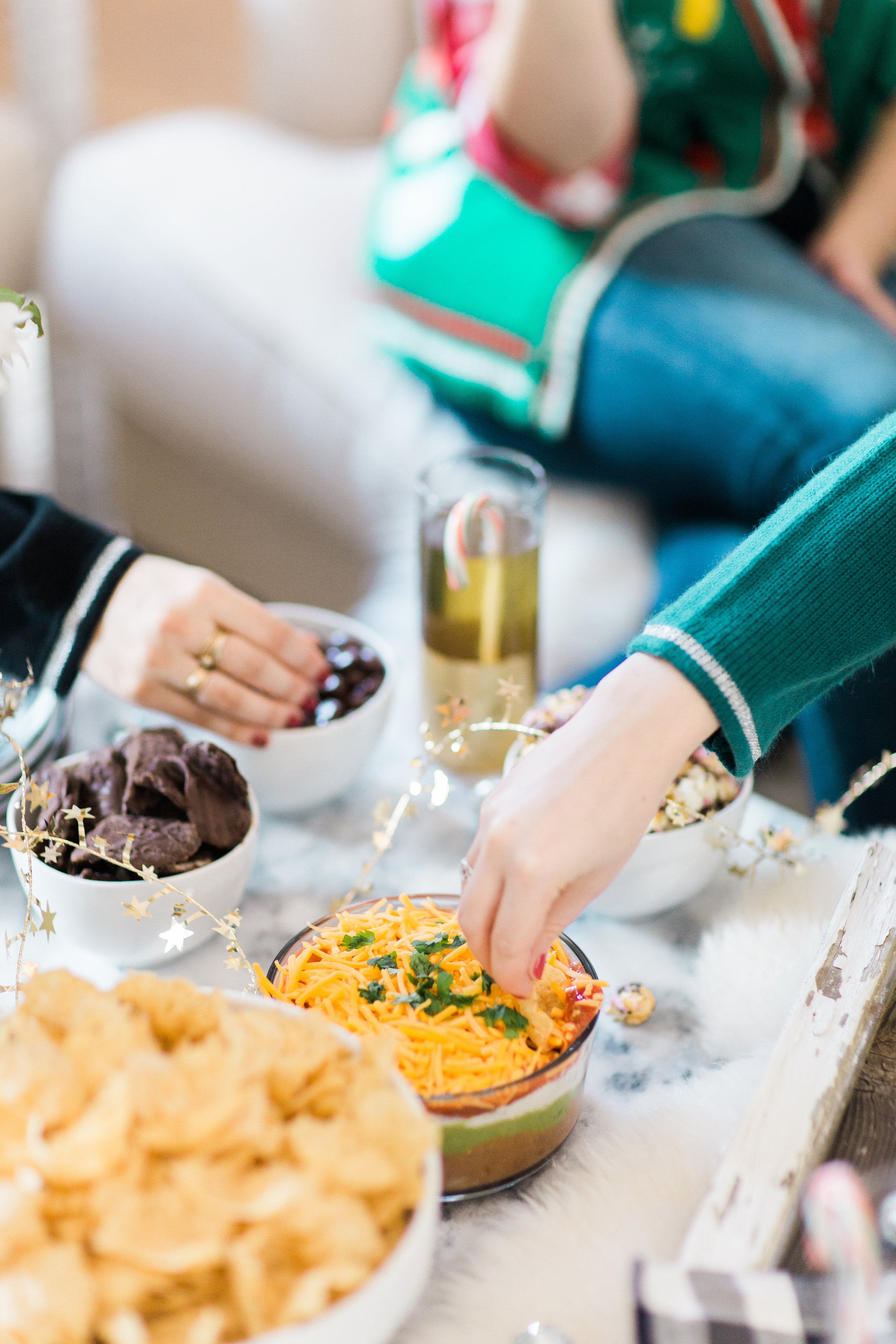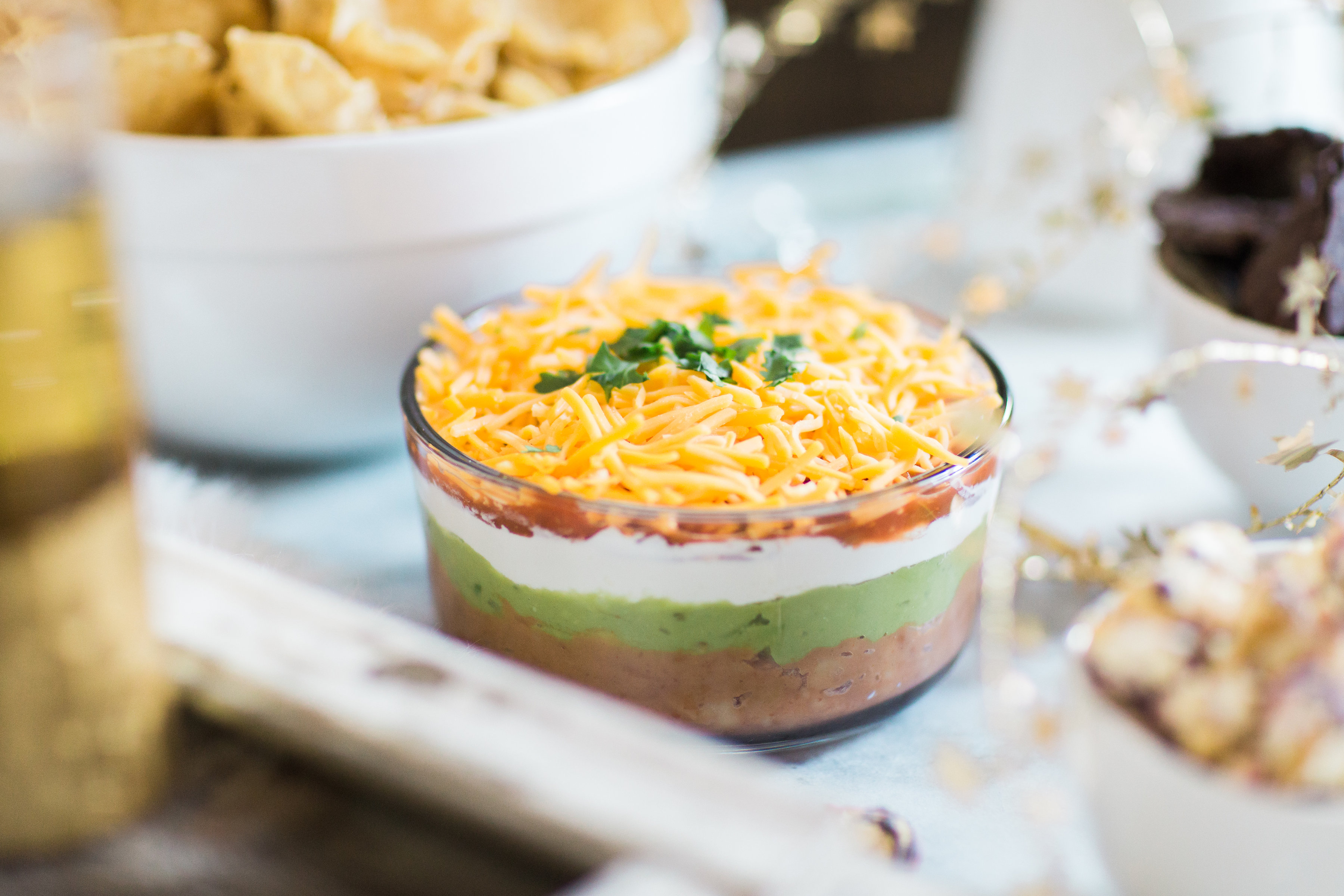 EASY 7-LAYER DIP
INGREDIENTS
1 Jar of Tostitos Salsa
1 Container of Sour Cream
1 Can of Refried Beans
1 Bag of Shredded Cheddar Cheese
Guacamole (either homemade or store-bought)
Cilantro (optional)
Taco Seasoning Packet (optional)
Tostitos XXL (for scooping!)
DIRECTIONS
Layer your ingredients into a clear bowl. (I love this trifle serving bowl because it's sturdy, clear, and just the right size. We use it all of the time! The lid makes it extra convenient.) For our 7-layer dip, using a spoon, I spread and layered the refried beans*, guacamole, sour cream, salsa, cheese, and then topped with a little fresh cilantro to brighten it up.
*If you want to add a little kick to your refried beans, you can mix in one packet of taco seasoning into the beans, and then spread them in your serving bowl.
Serve with Tostitos – we love the scoops for maximum dip power.
Voilà! It really is that easy.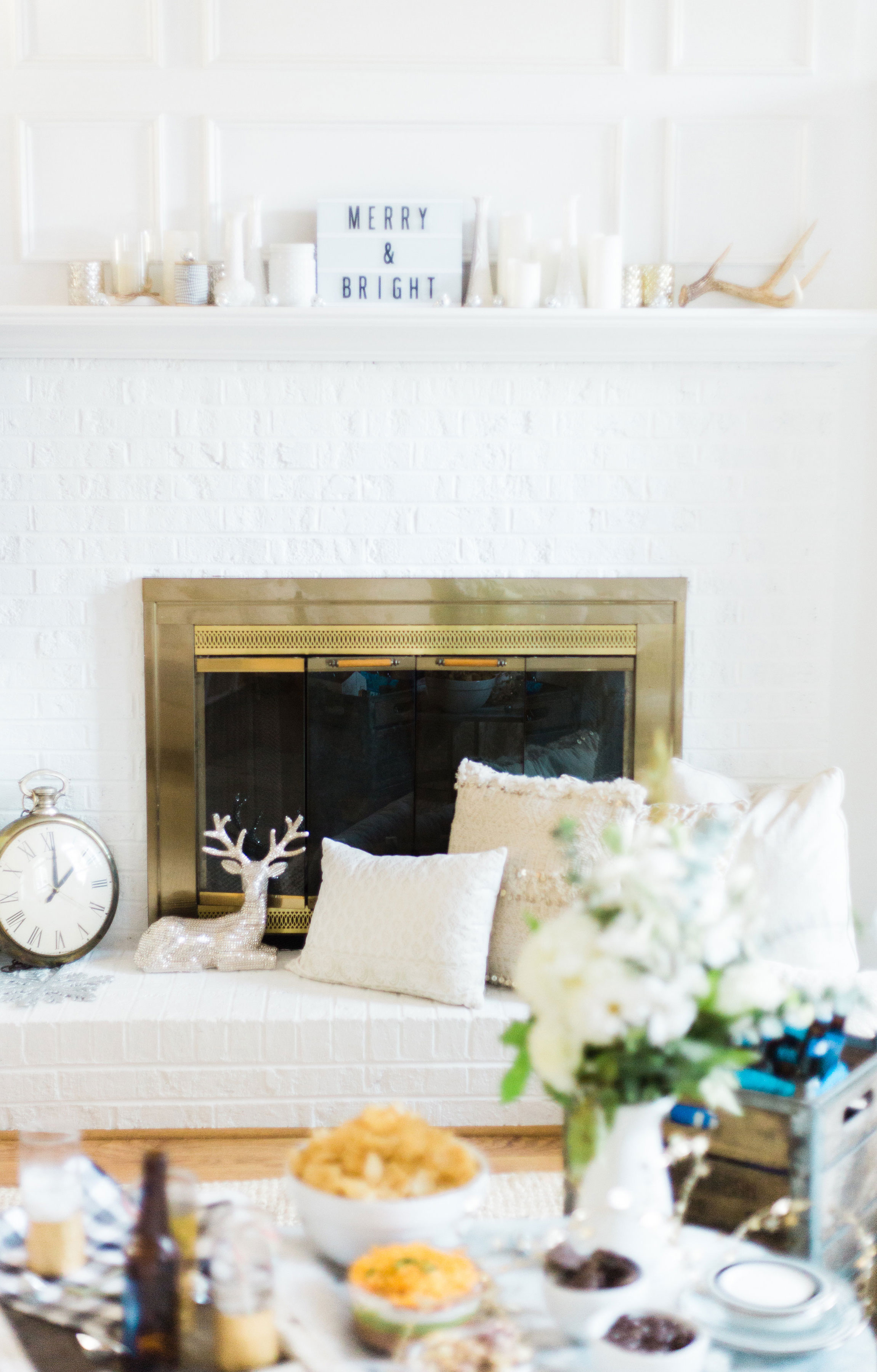 FUN FACT: We shot this party in October (#bloglife) and played holiday tunes the whole time!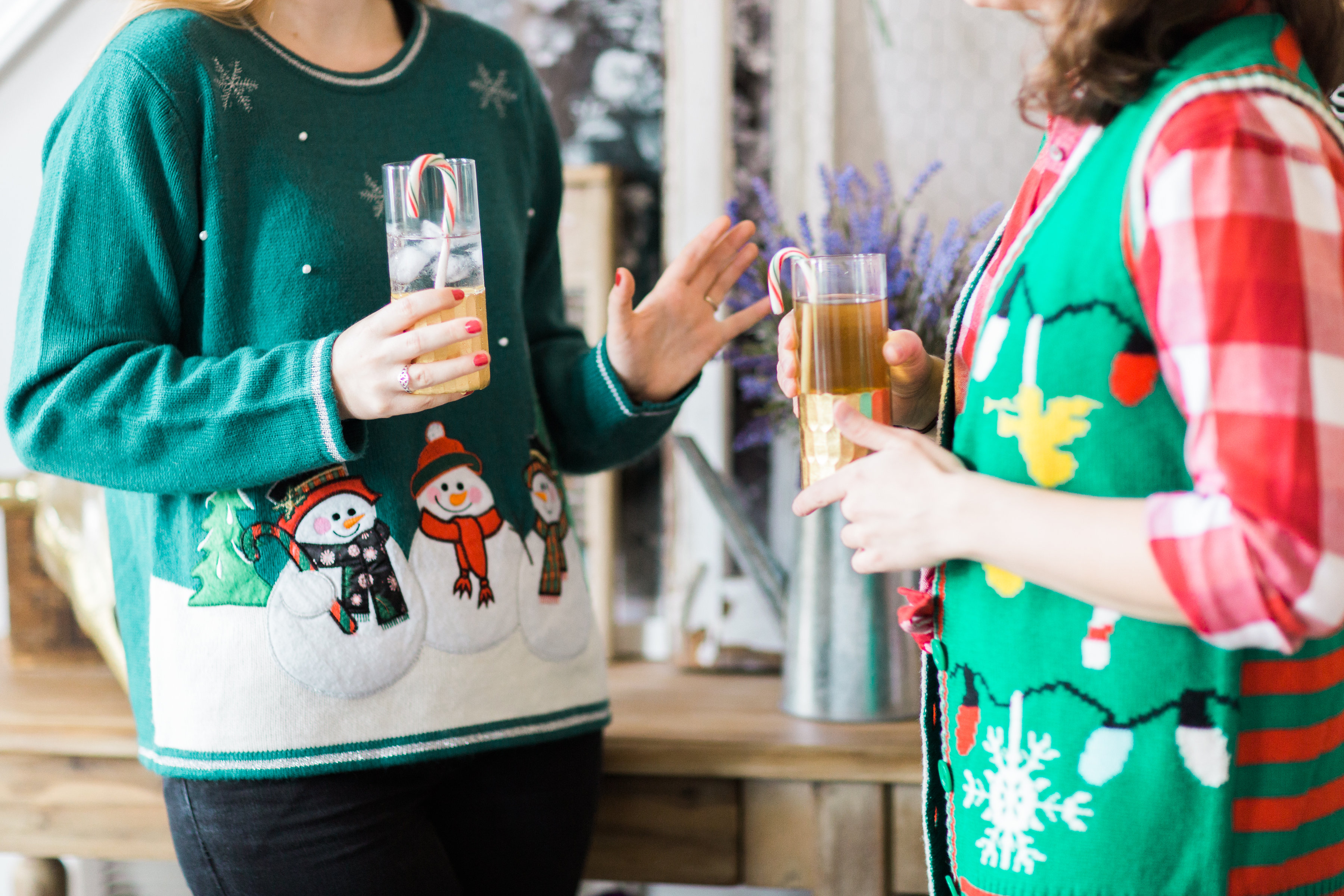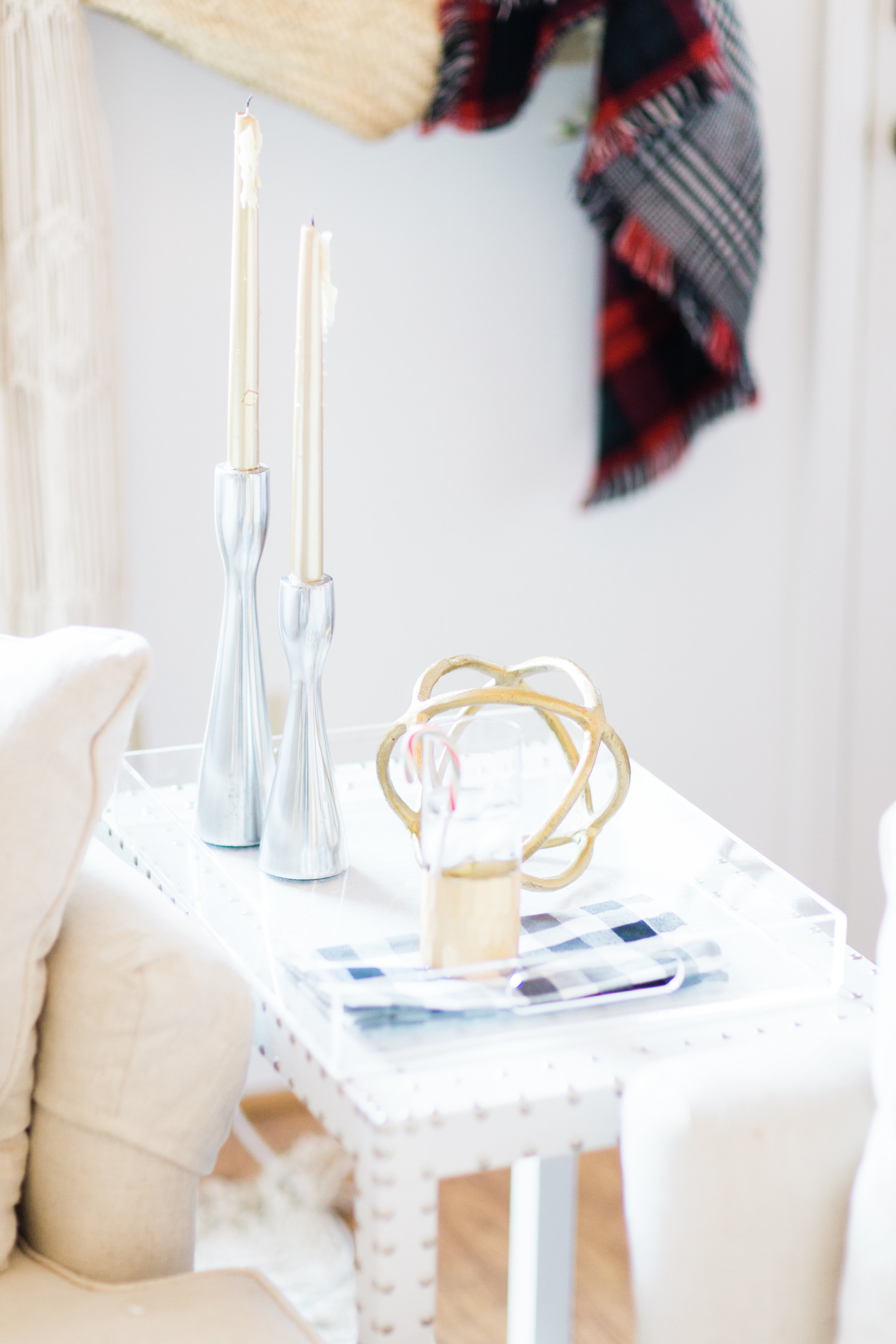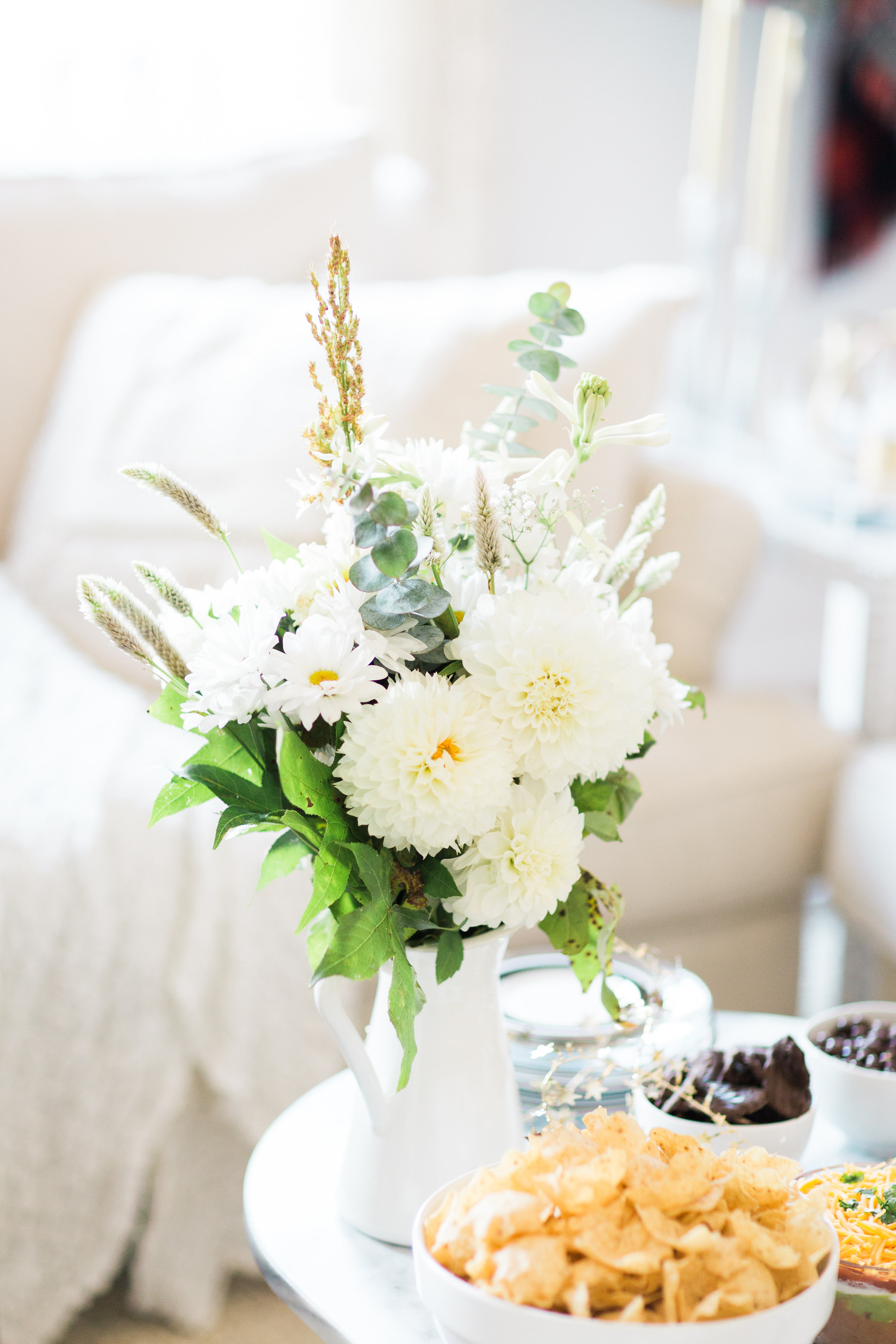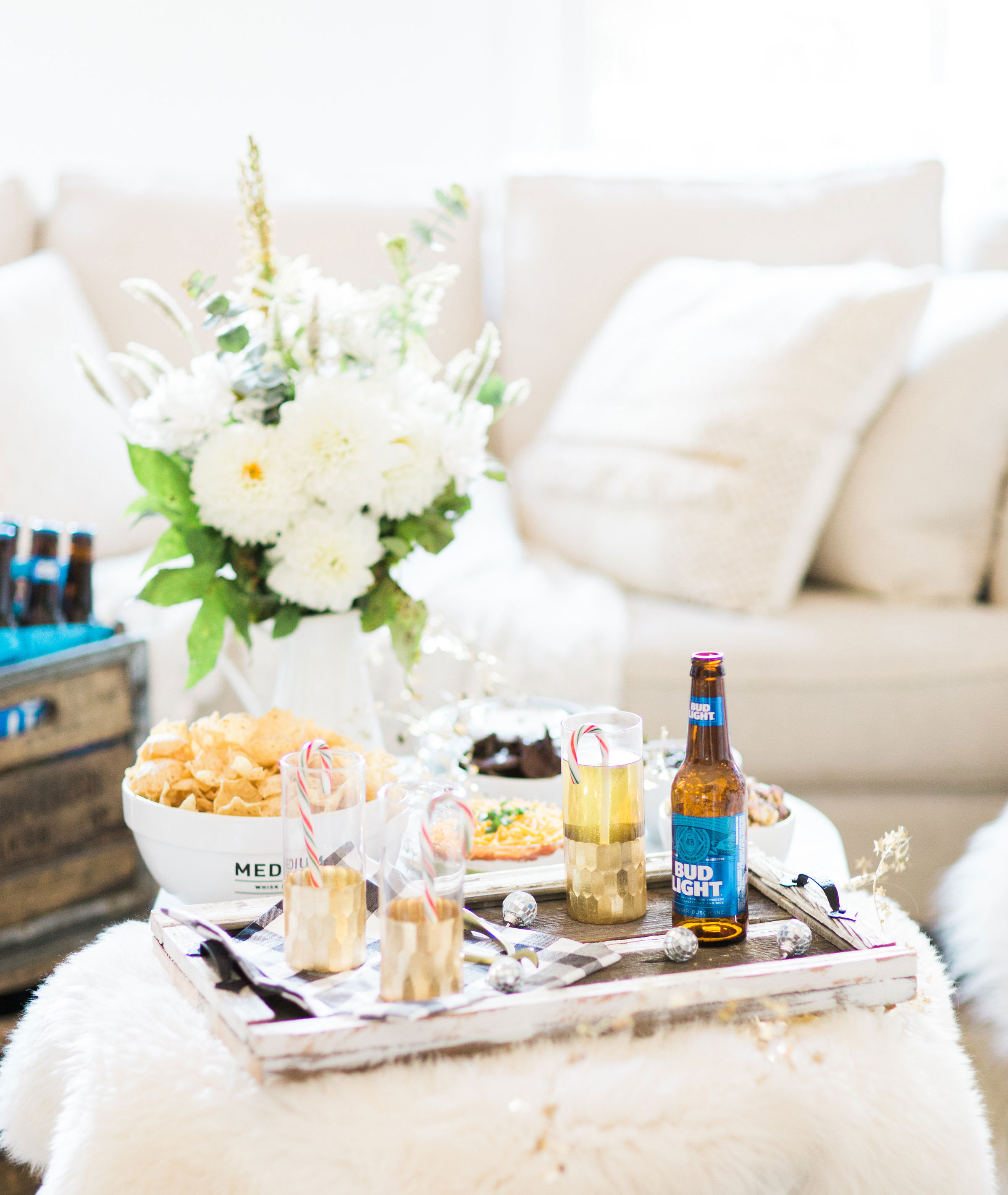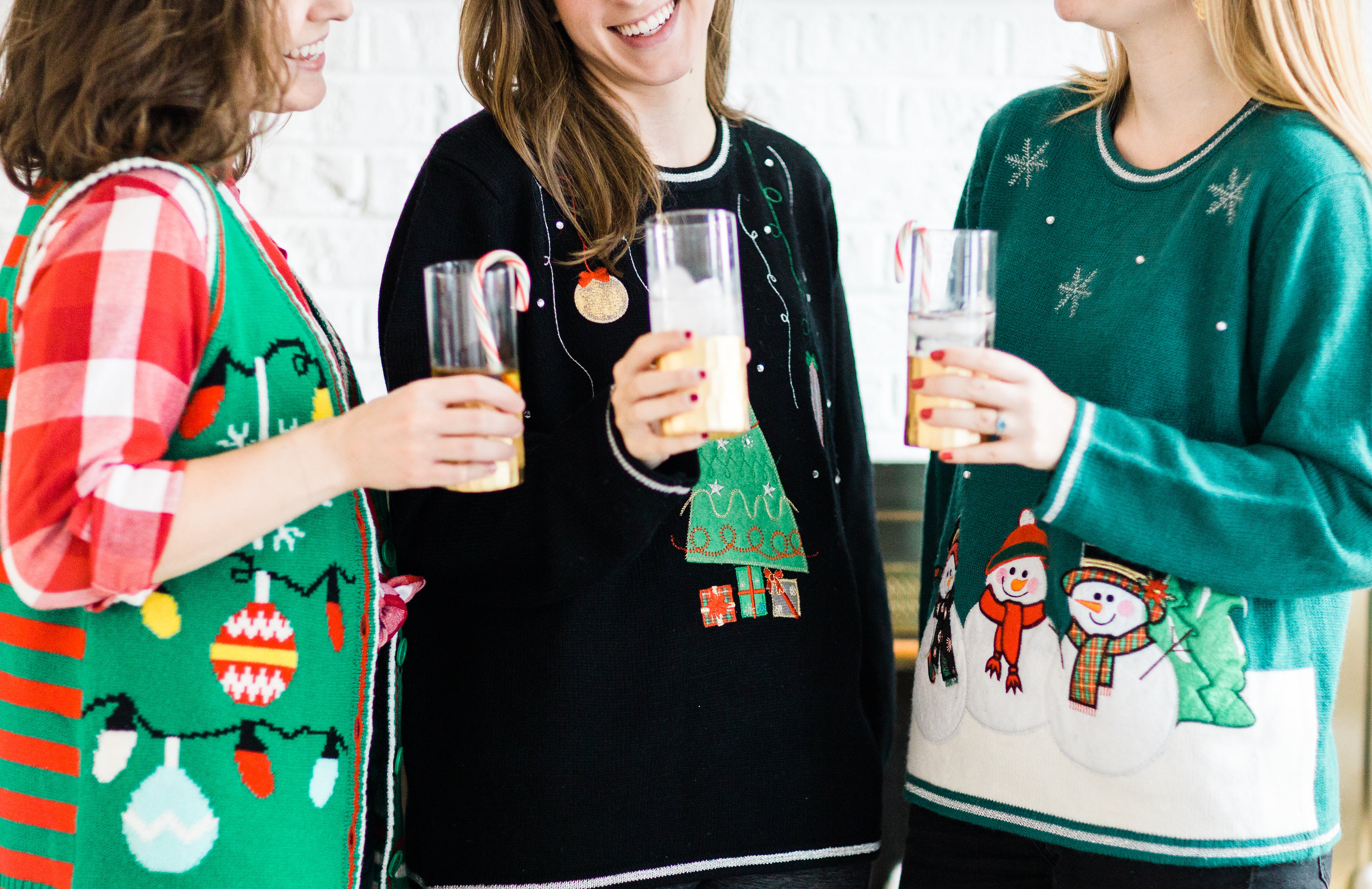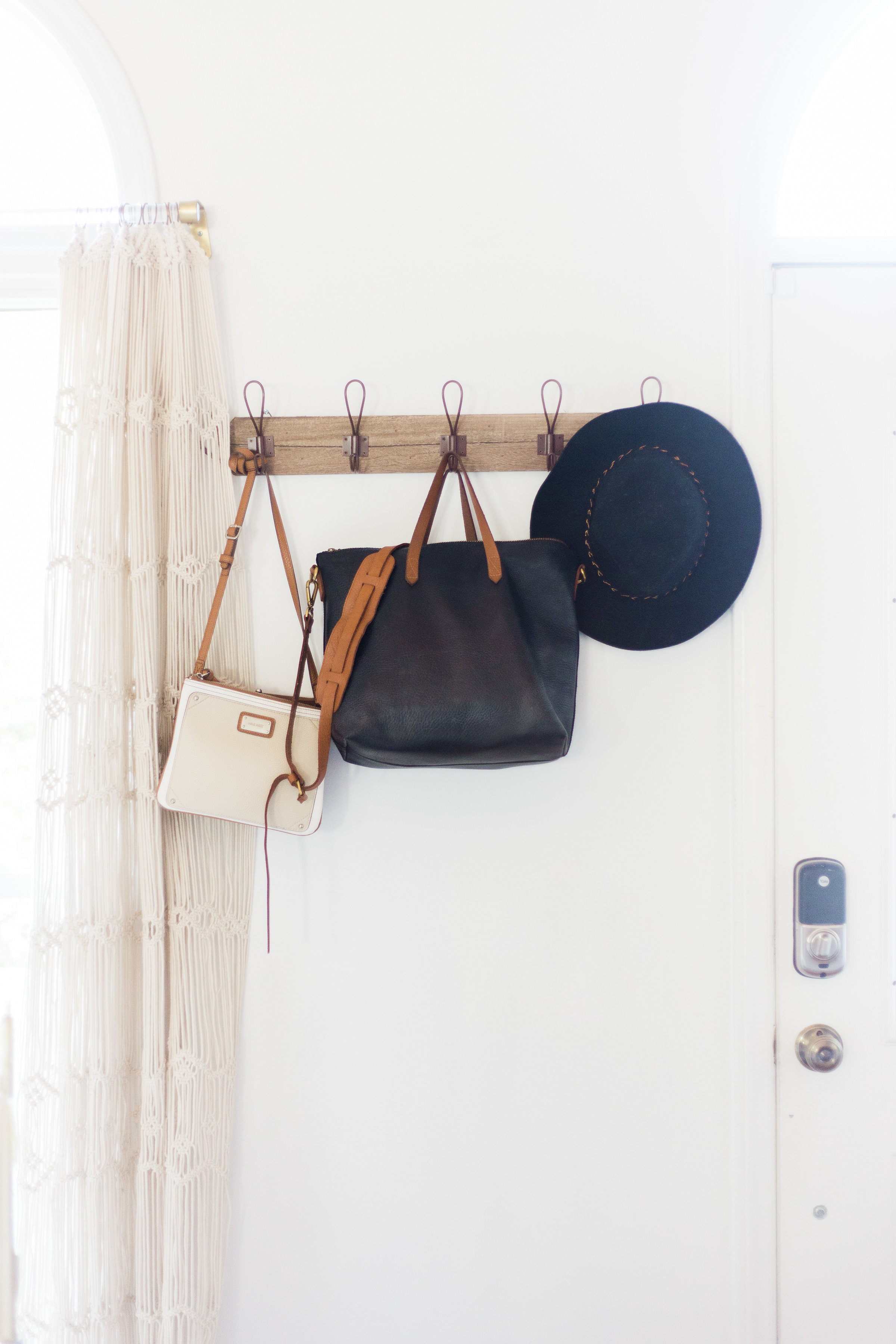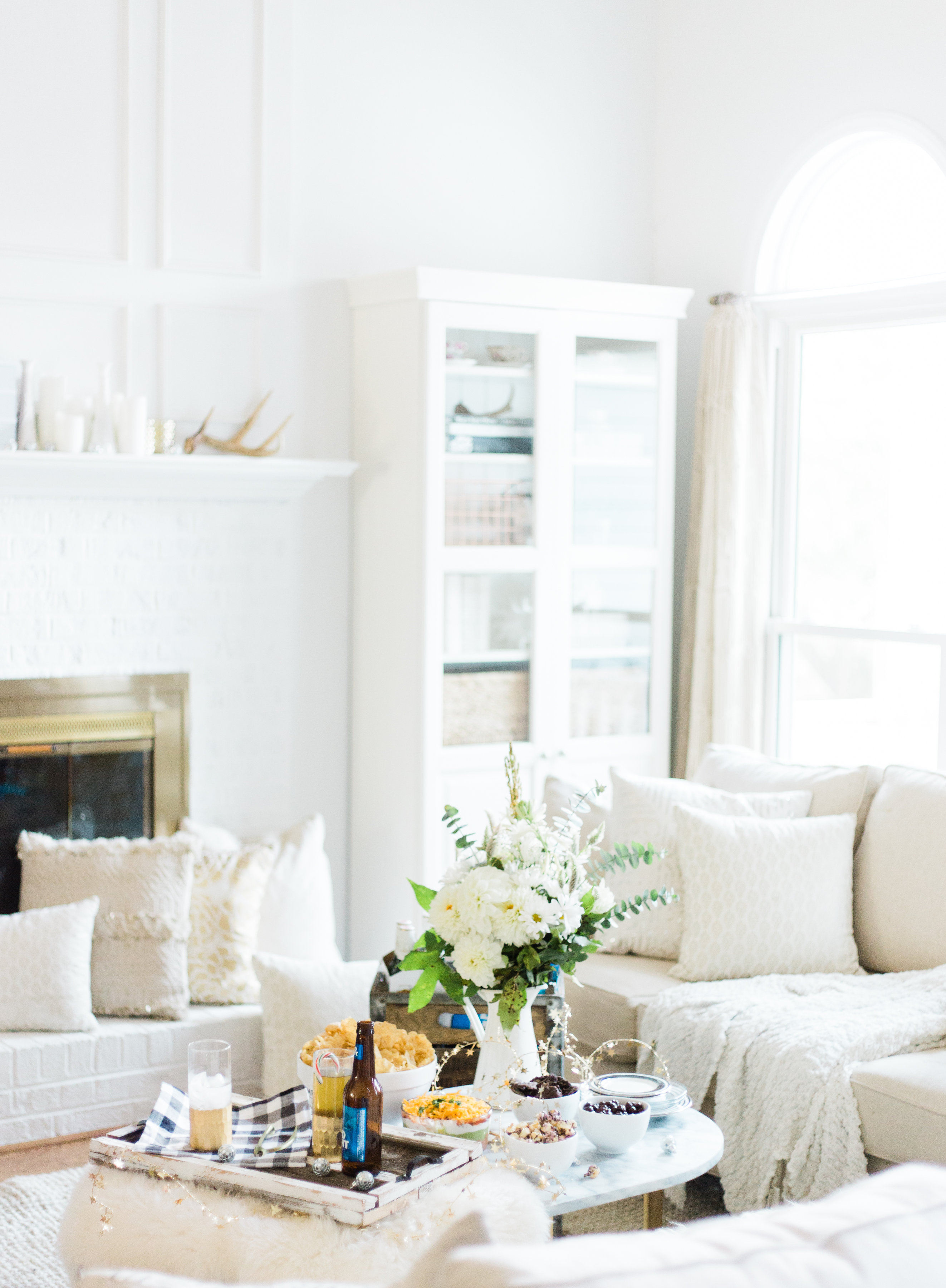 See more tips and tricks for your holiday parties at www.pinterest.com/fritolay.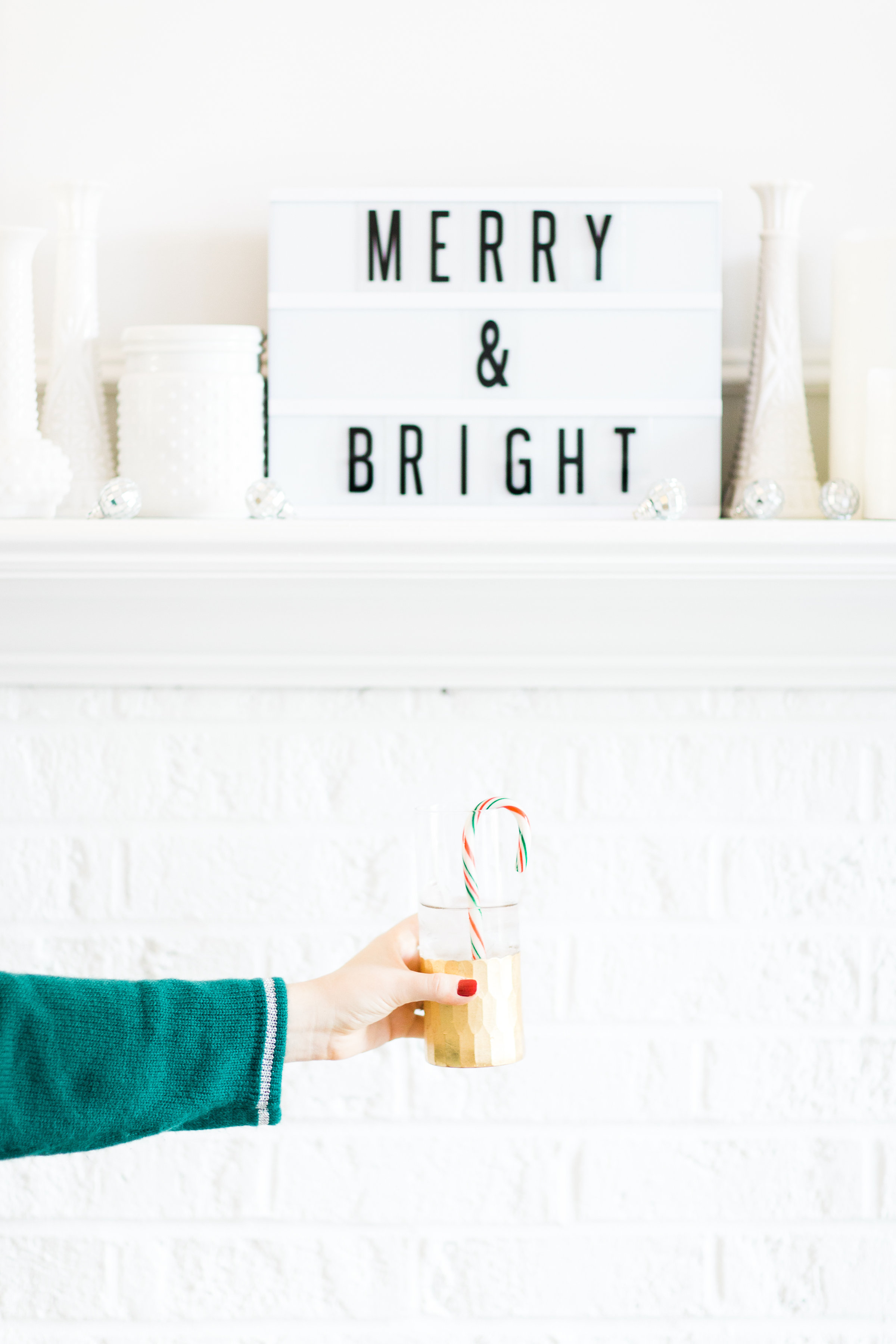 SHOP THE POST | CLICK LEFT & RIGHT ARROWS TO EXPLORE

Are you throwing any holiday parties this year? Be sure to tag me on social media (@glitterinclexi) so I can live vicariously through all of your fun parties!
Photos by Annie Watts Photography
This post contains affiliate links, which means that if you click on one of the product links, I'll receive a small commission. Thank you so much for clicking through and helping to support this little blog business of mine! Read more about our site, privacy, and disclosure policies here.