This post has been sponsored by Burt's Bees in partnership with Ahalogy. All thoughts and opinions are my own. Thank you so much for supporting the sponsors who help to make Glitter, Inc. possible!
This will be the first year that we have our little girl, Scarlett, in preschool and we couldn't be more thankful for how much she likes school. Of course she has the occasional tough day, but for the most part, she's taken to school like a fish to water. She talks endlessly about the activities, her friends, and especially her two teachers. She's actually excited to go those three mornings each week, and asks me when we're going to school all weekend long. And truly, without her two amazing preschool teachers, the transition would not have been as seamless as it was.
So we want to say "thank you" with the perfect gift; the kind of gift everyone would love, with a bit more thought put into it. Our perfect thank you gift this holiday season: Burt's Bees holiday gift sets.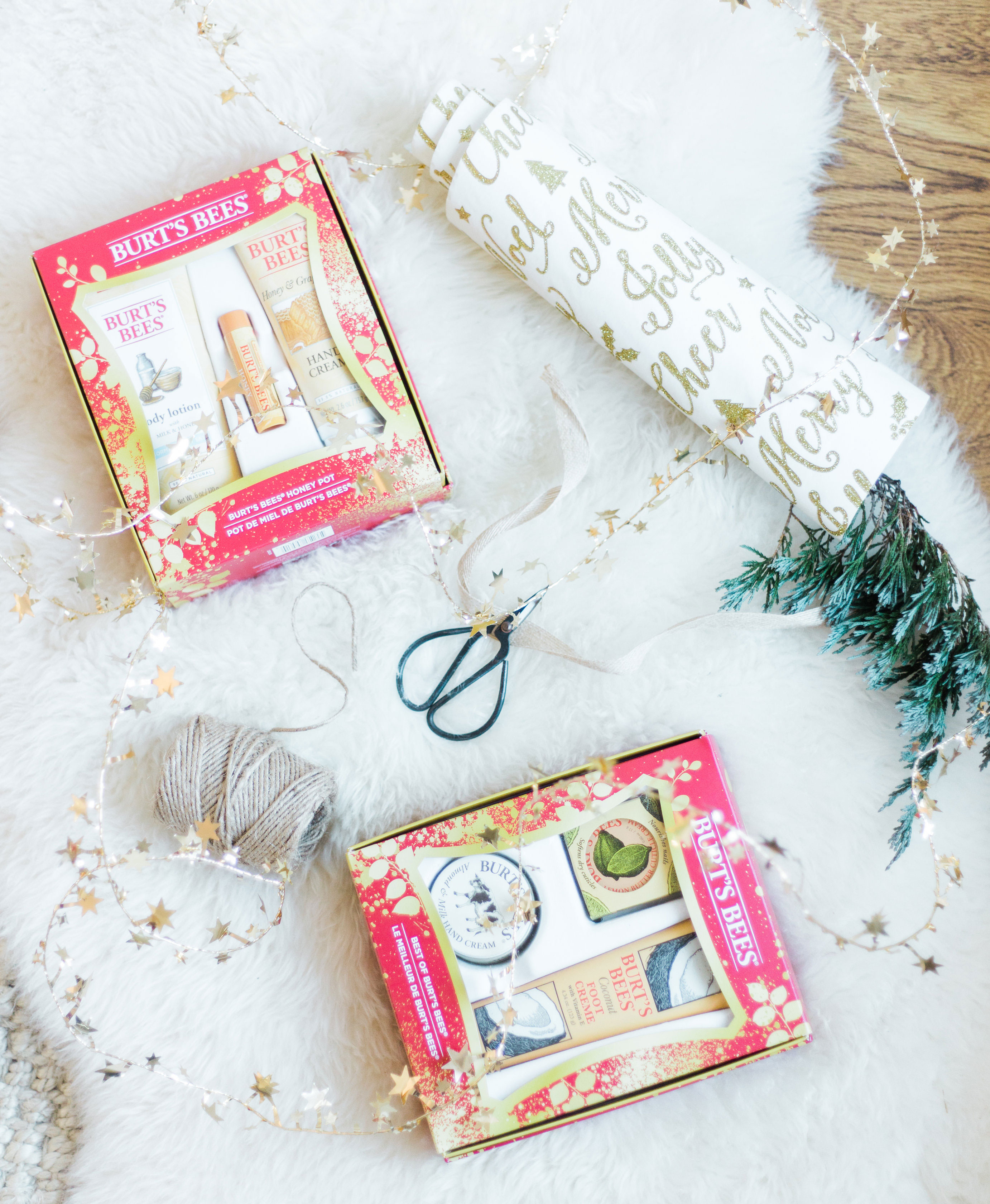 Burt's Bees gift sets really work so well as both the perfect thank you gift and the perfect teacher appreciation gift. Burt's Bees gift sets are a convenient gift option for friends, family, teachers, favorite doctors and nurses, or other people in your life you want to remember during the holidays. And wrapped up in a pretty package, or even with a gift card (we love Target gift cards, because really, who doesn't shop at Target?), this is the kind of gift anyone would be thrilled to get. It's thoughtful but not too specific; a.k.a., a total fan favorite.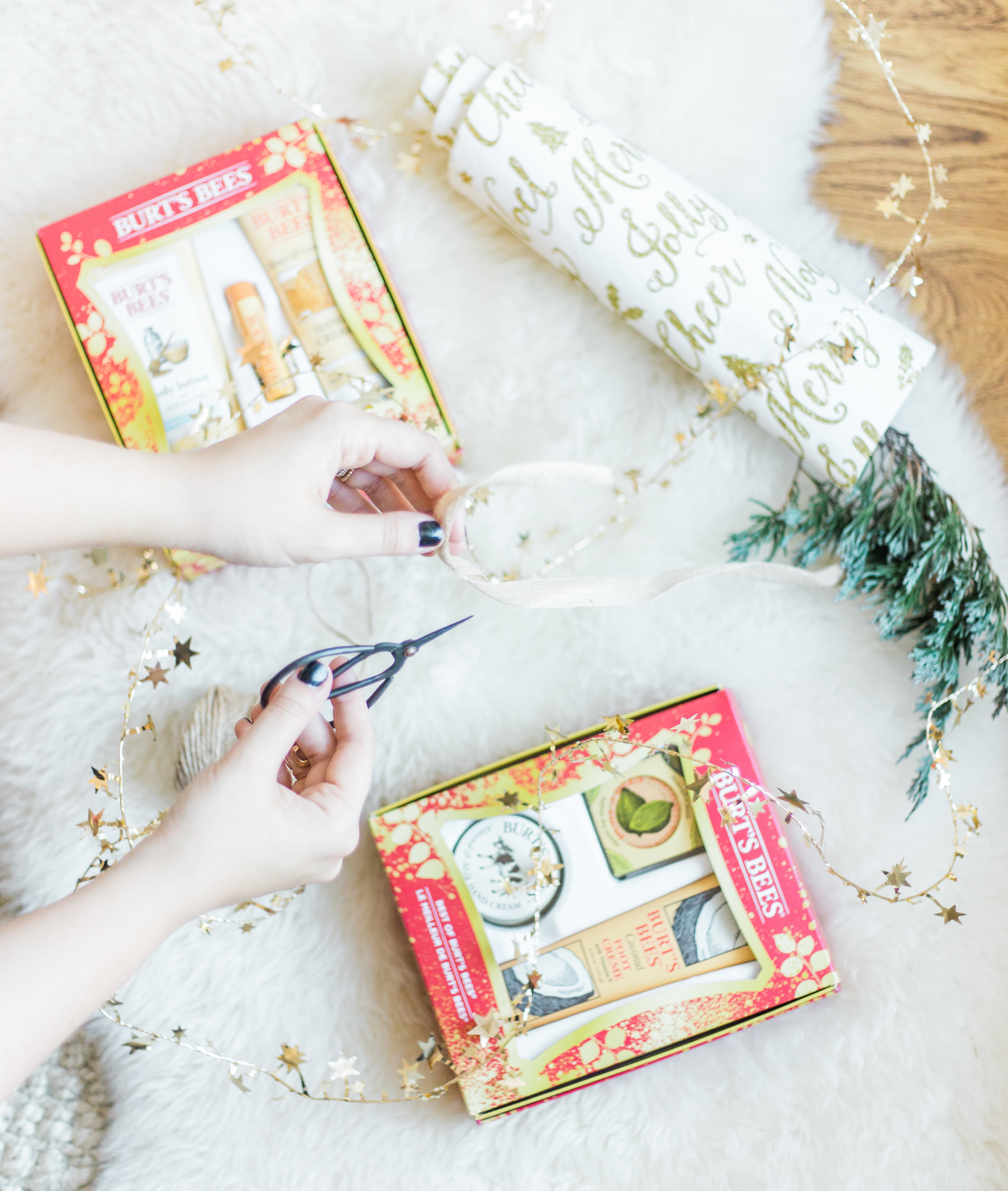 And funny enough, the first time I ever tried a Burt's Bees product was in a gift set just like these, and it's actually what got me into their products all those years ago. I am now crazy for their lip balm and hand cream, and I've even got hubby hooked on the stuff.
During our gift-wrapping session, Scarlett got in on the wrapping action. She loved the idea that she was putting together gifts for her teachers.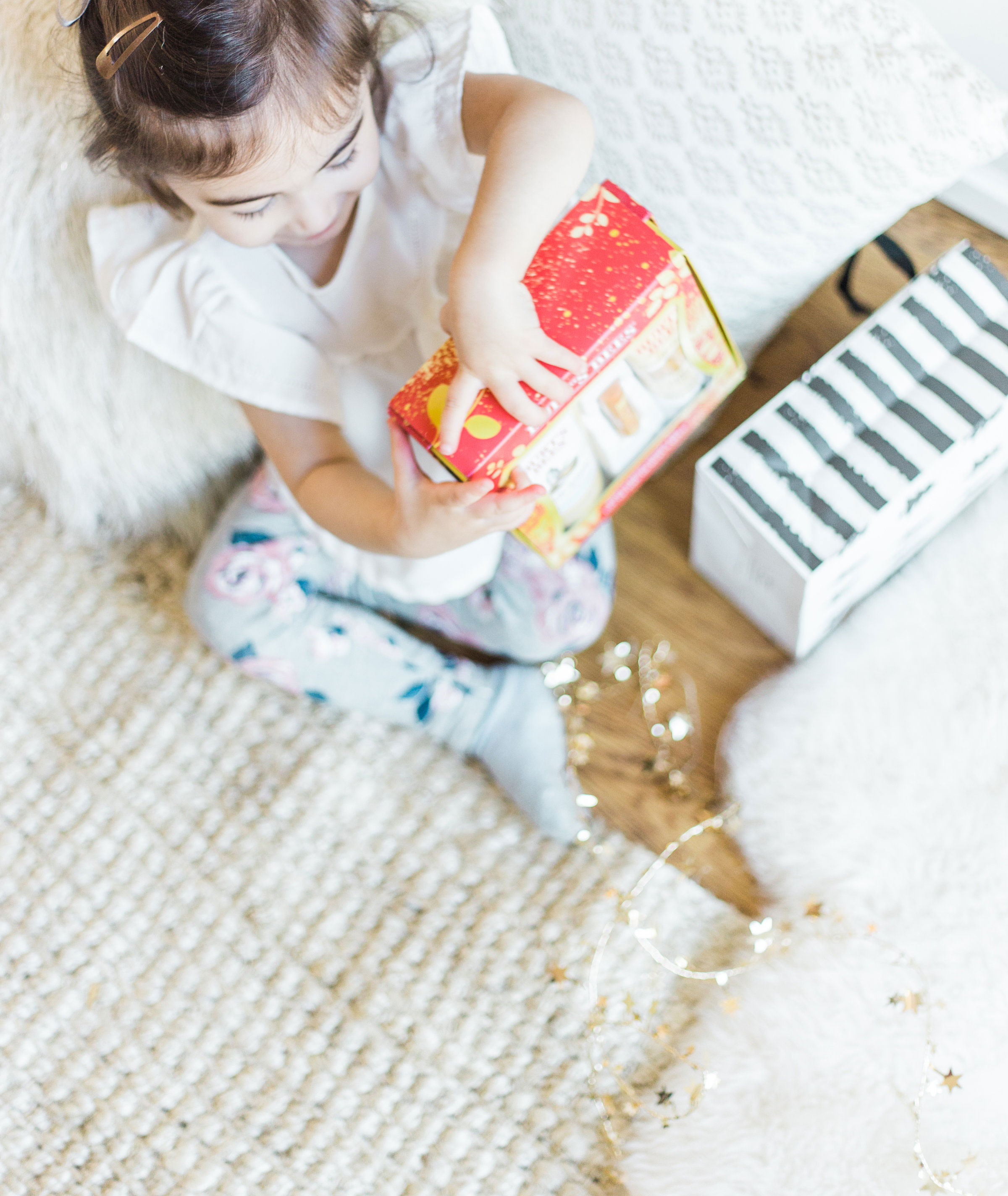 … and kept wanting to unwrap the gifts once we wrapped them.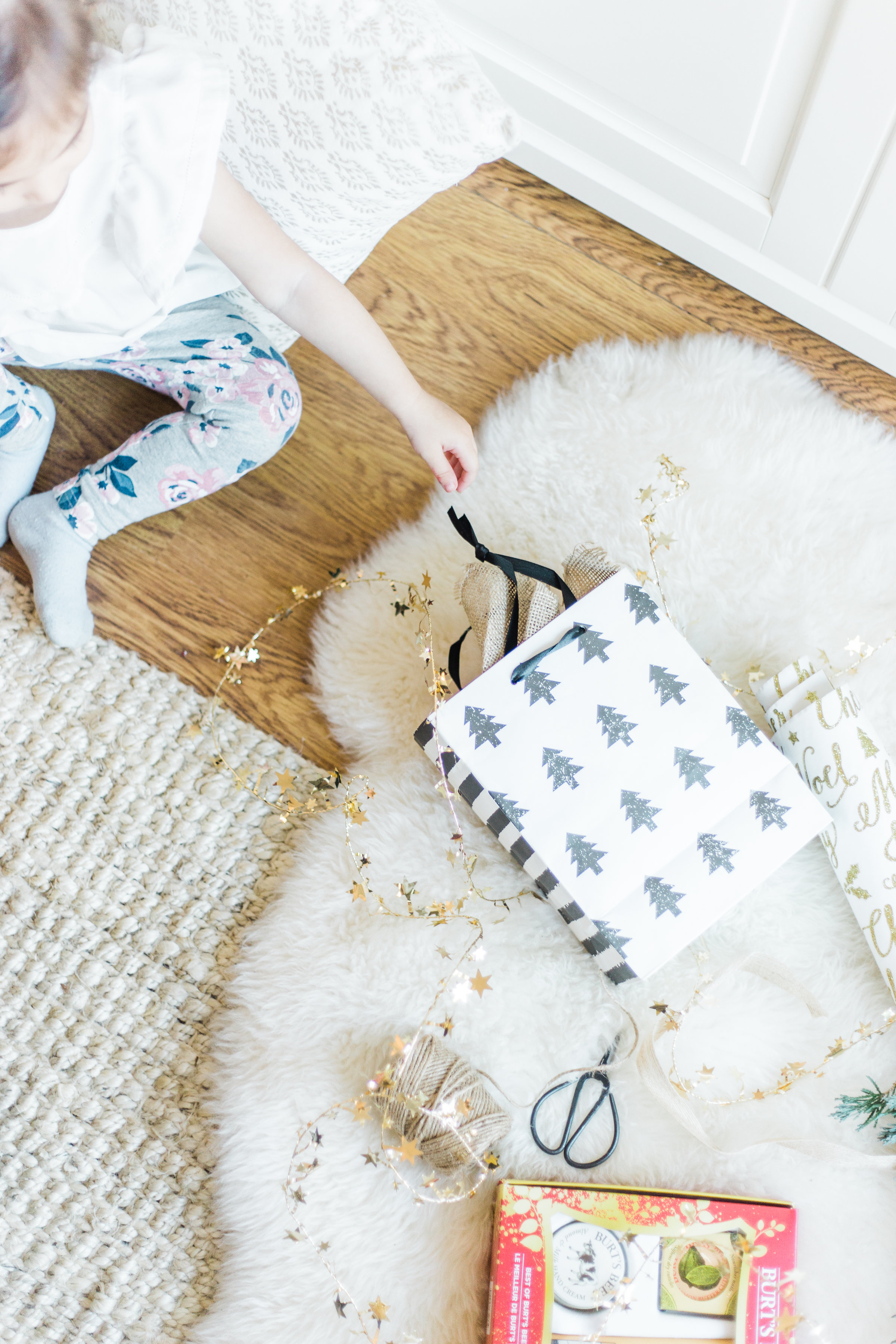 It was pretty adorable.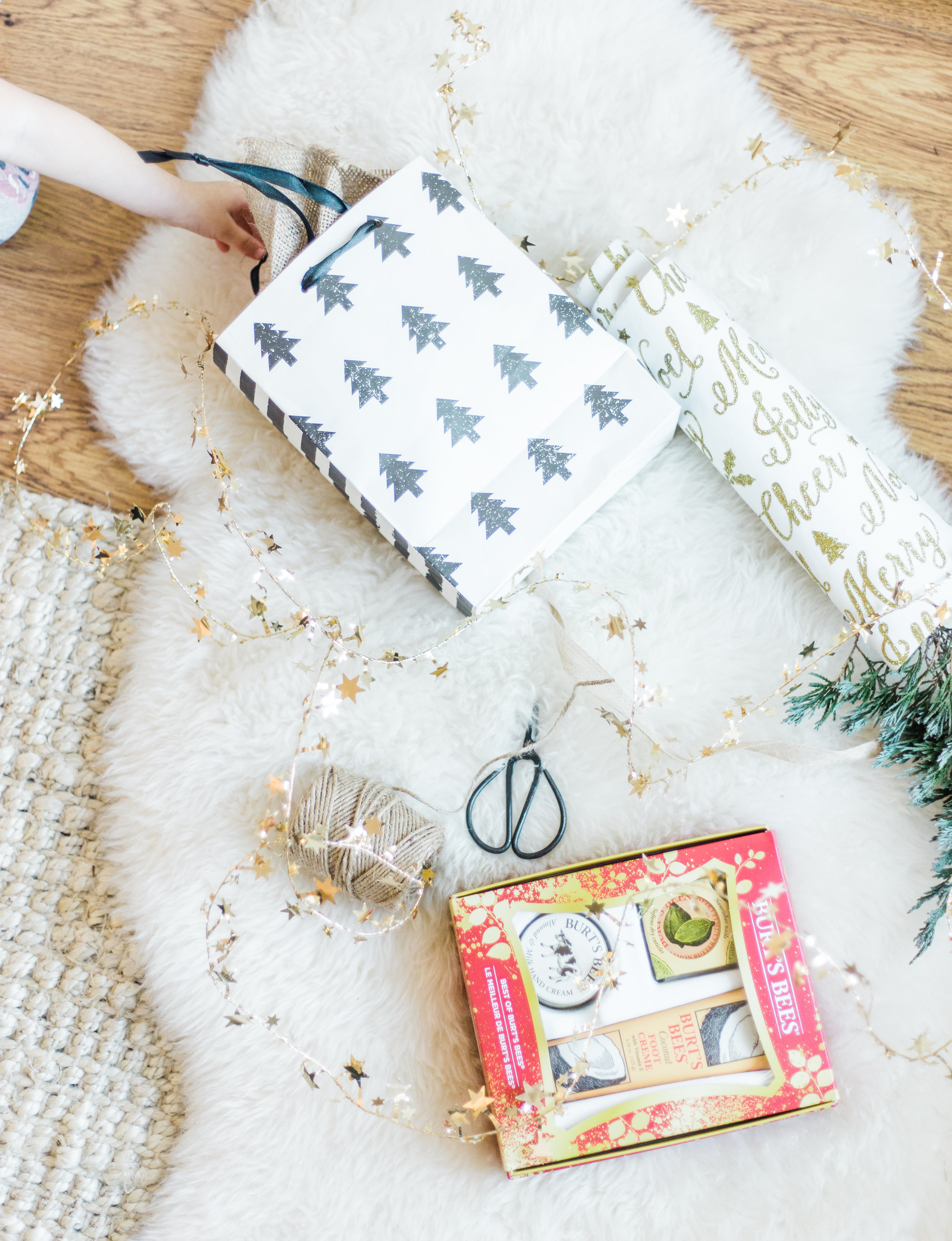 Burt's Bees also has other products that are ideal for a holiday gift, and their smaller items, like lip balm (vanilla is my absolute favorite!) or lipstick make for an awesome stocking stuffer.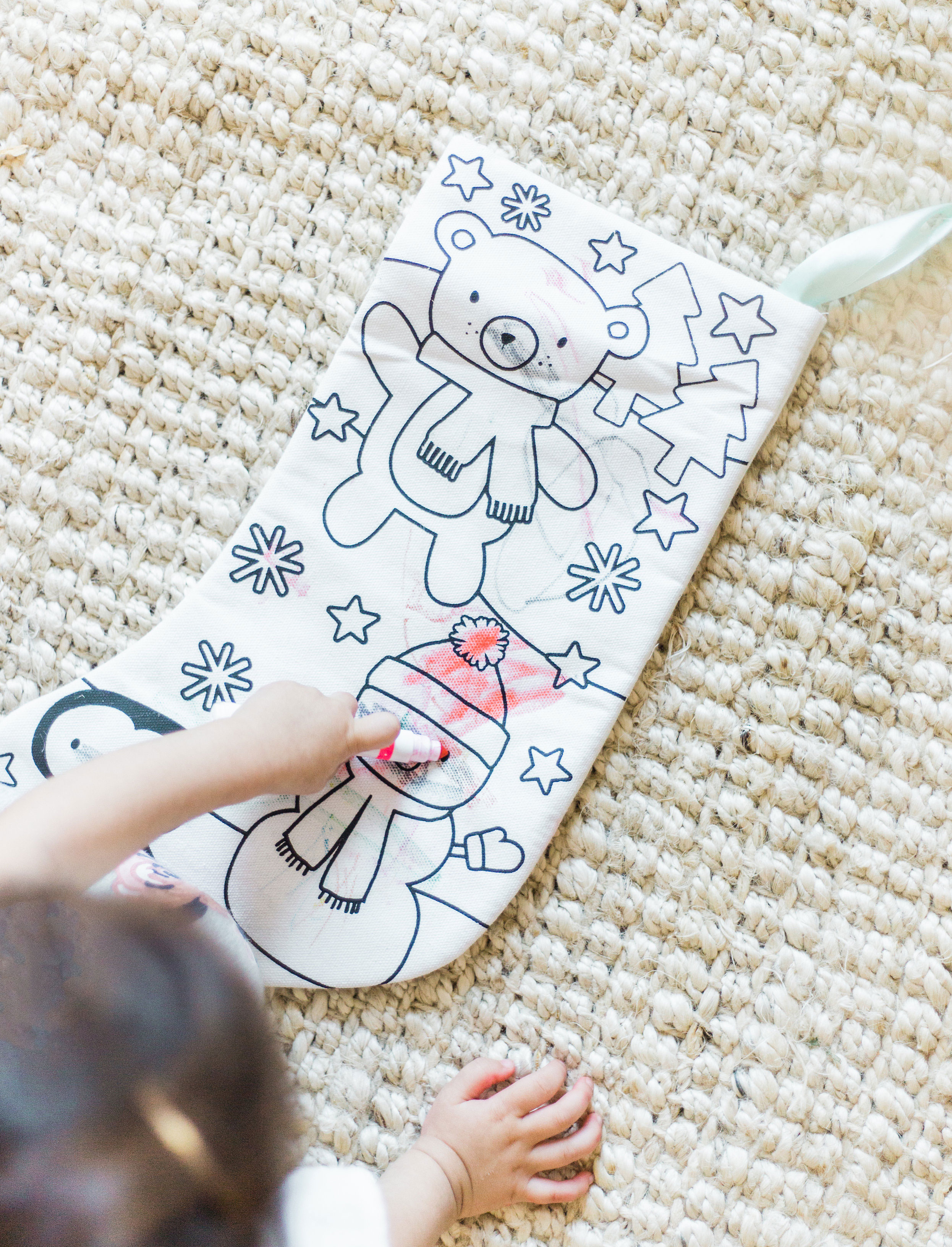 By the way, these adorable DIY stockings are also from Target, and they're just $3. Scarlett loved coloring hers (with washable markers, of course!)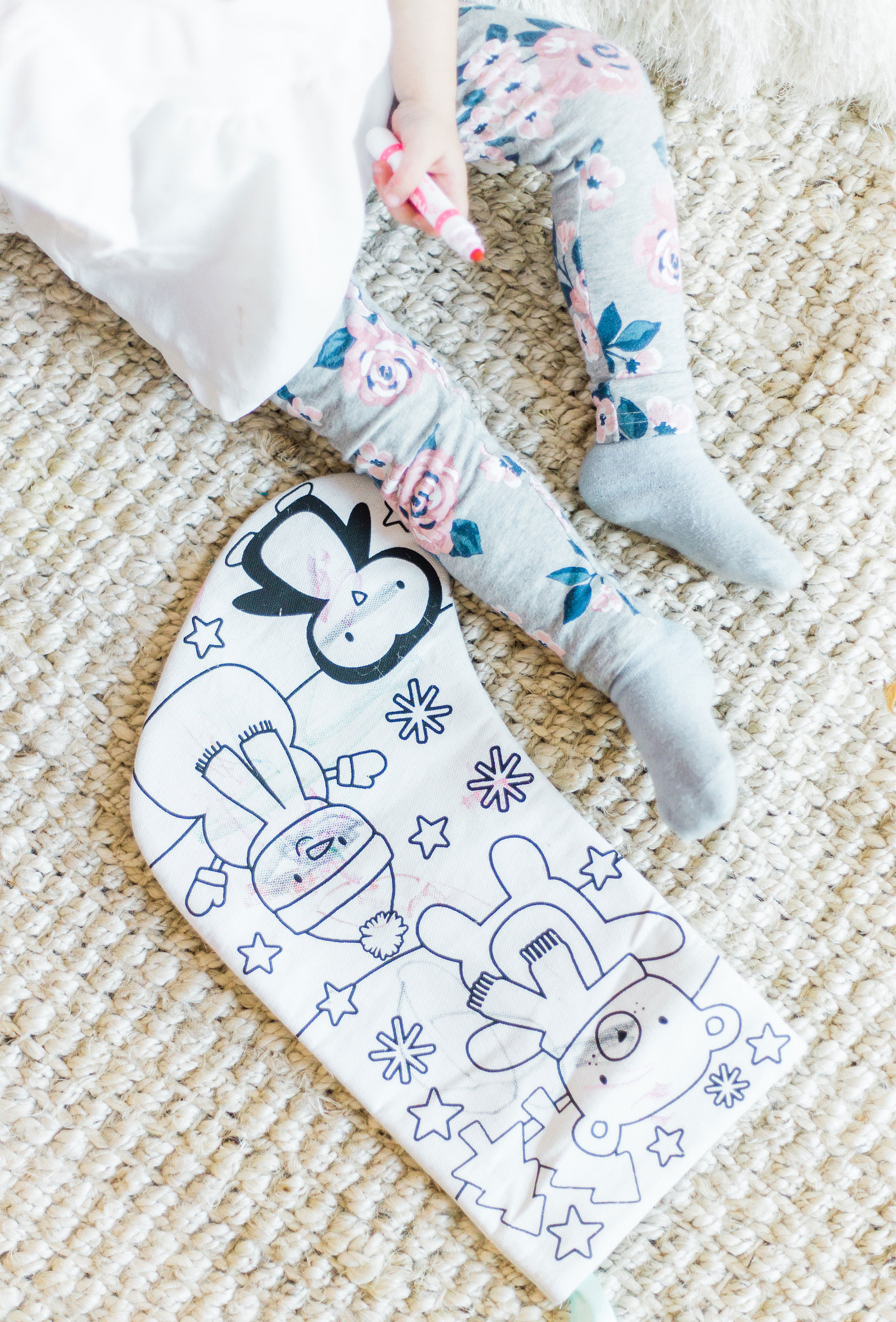 And guess what? Burt's Bees is having an exclusive sale at Target. You can find Burt's Bees product in your local Target store (i.e. there will be a Burt's Bees side-cap or end-cap within the Natural Beauty aisle) or check out Burt's Bees products at Target online.
If you scoop up any great Burt's Bees products or gift sets this holiday season, be sure to let me know in the comments or tag me in your gift-wrapping creations (@glitterinclexi) when you share to social media! Plus, the gift guides are in full swing! Be sure to check out all of the gift guides, including stylish gifts for her, gifts for the littles and gifts to say thank you. Happy gifting!
Photos by Annie Watts Photography