Have you ever made sugared cranberries? Well, if you haven't, the Holidays are the time to try this super simple two-ingredient recipe out! Oh yeah, you read that right – those beautiful sparkling cranberries you see all over holiday displays and Christmas desserts (including our farmhouse-inspired winter wonderland holiday dinner party) – they're made of just TWO ingredients, can be thrown together in no time, and can be stored days before the holiday festivities.
They also just make everything look festive and beautiful for the holidays!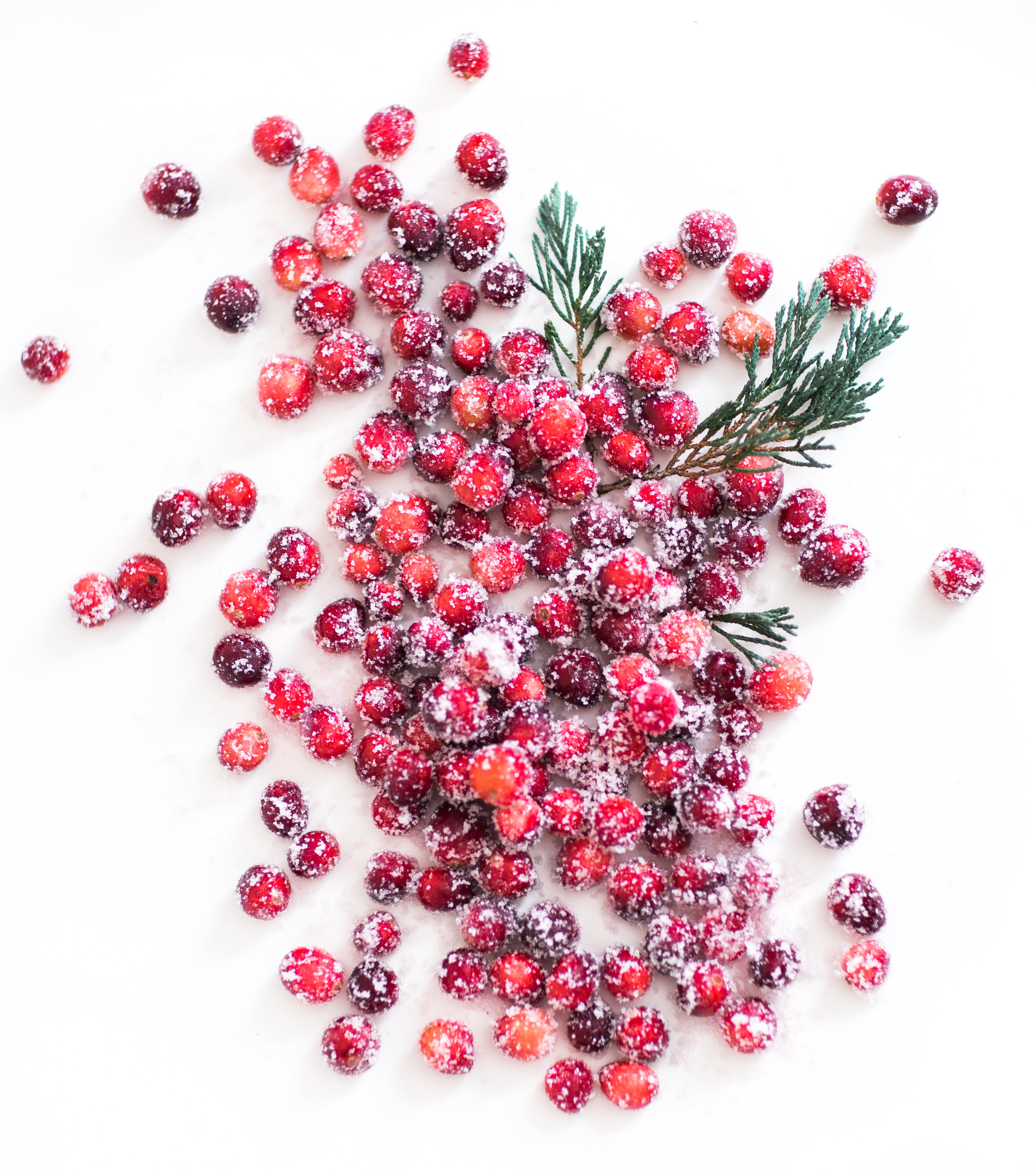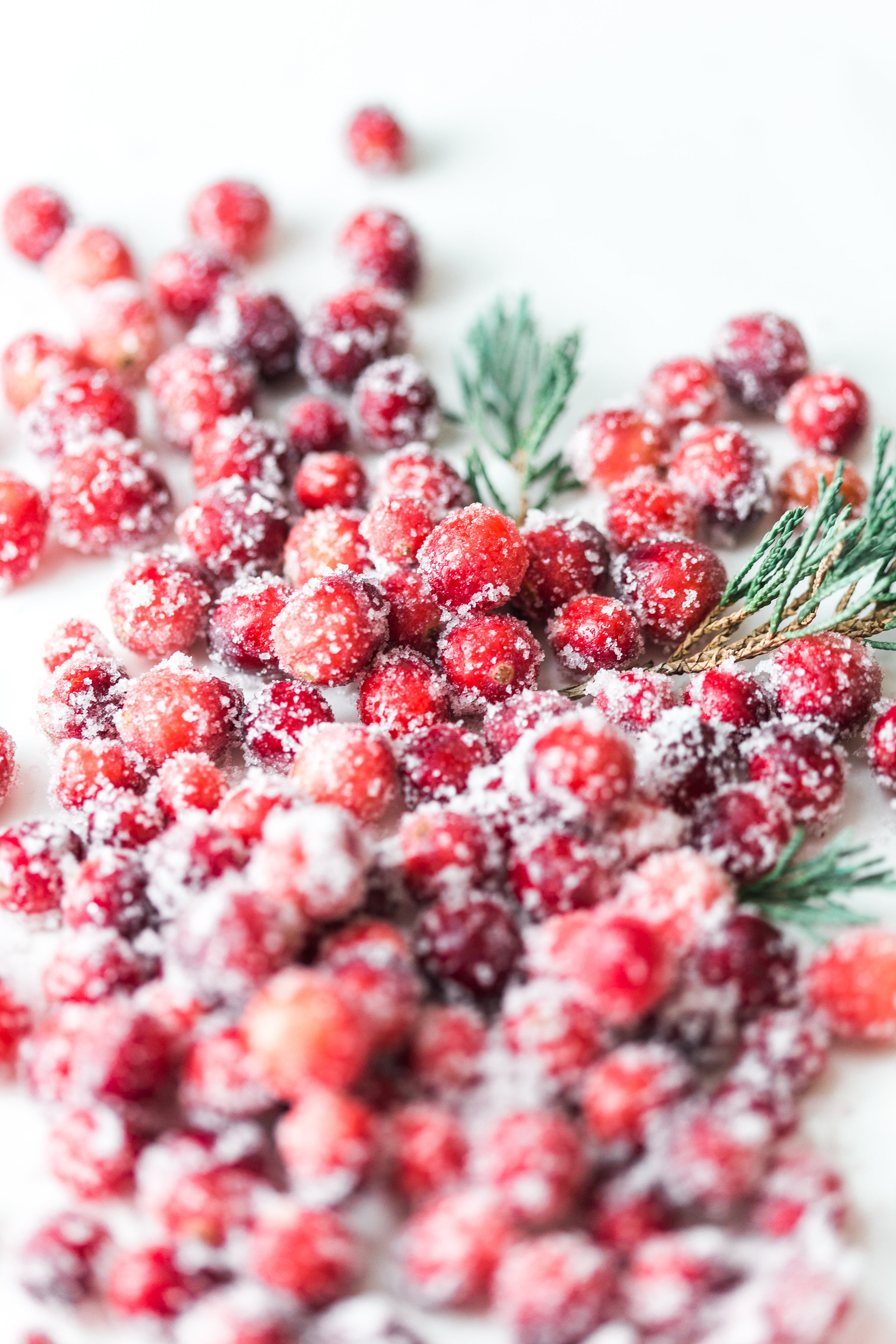 Sparkling sugared cranberries are tart and sweet and perfect for holiday snacking, dressing up desserts, cheese plates, in holiday themed cocktails, the list goes on and on.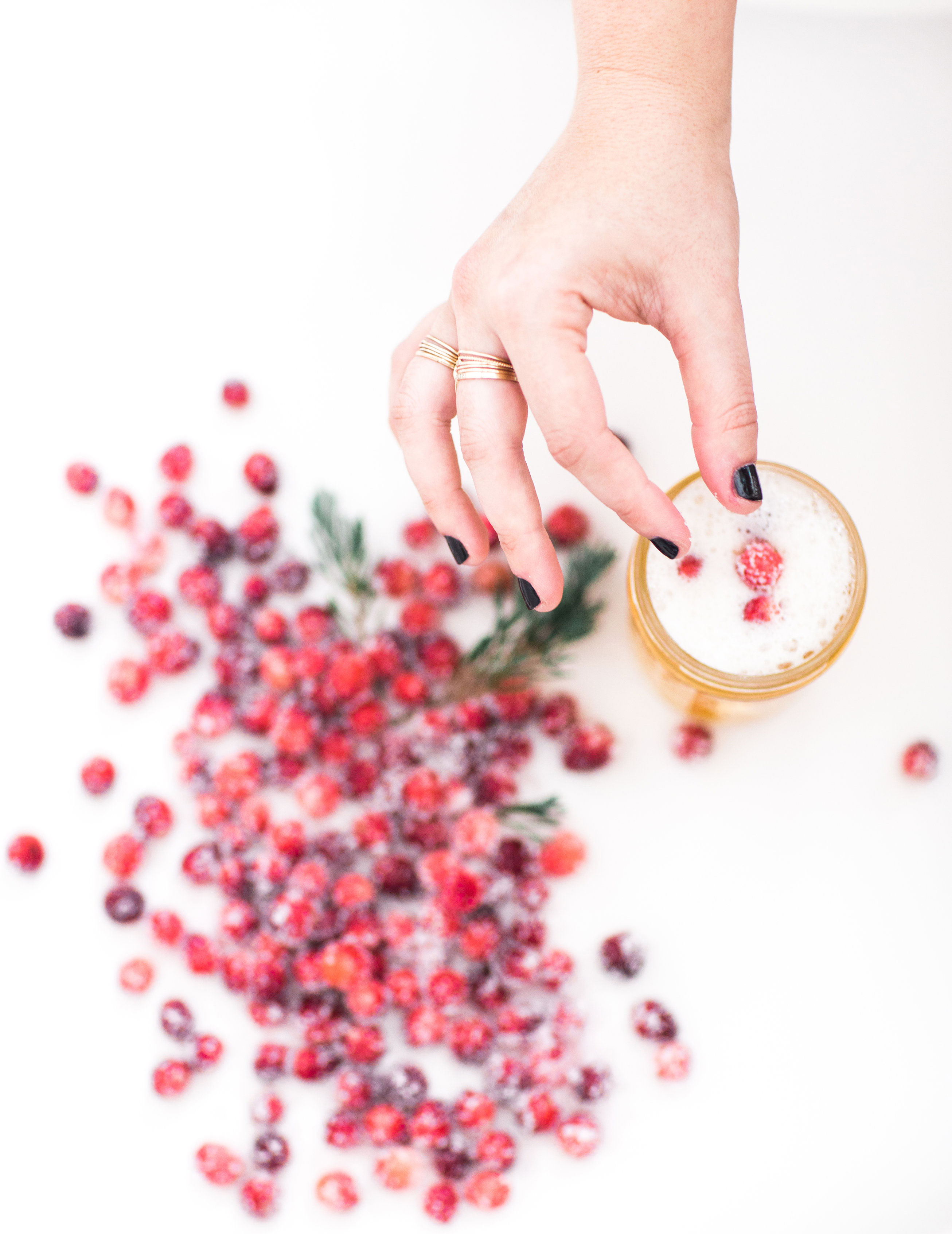 Read on for the recipe …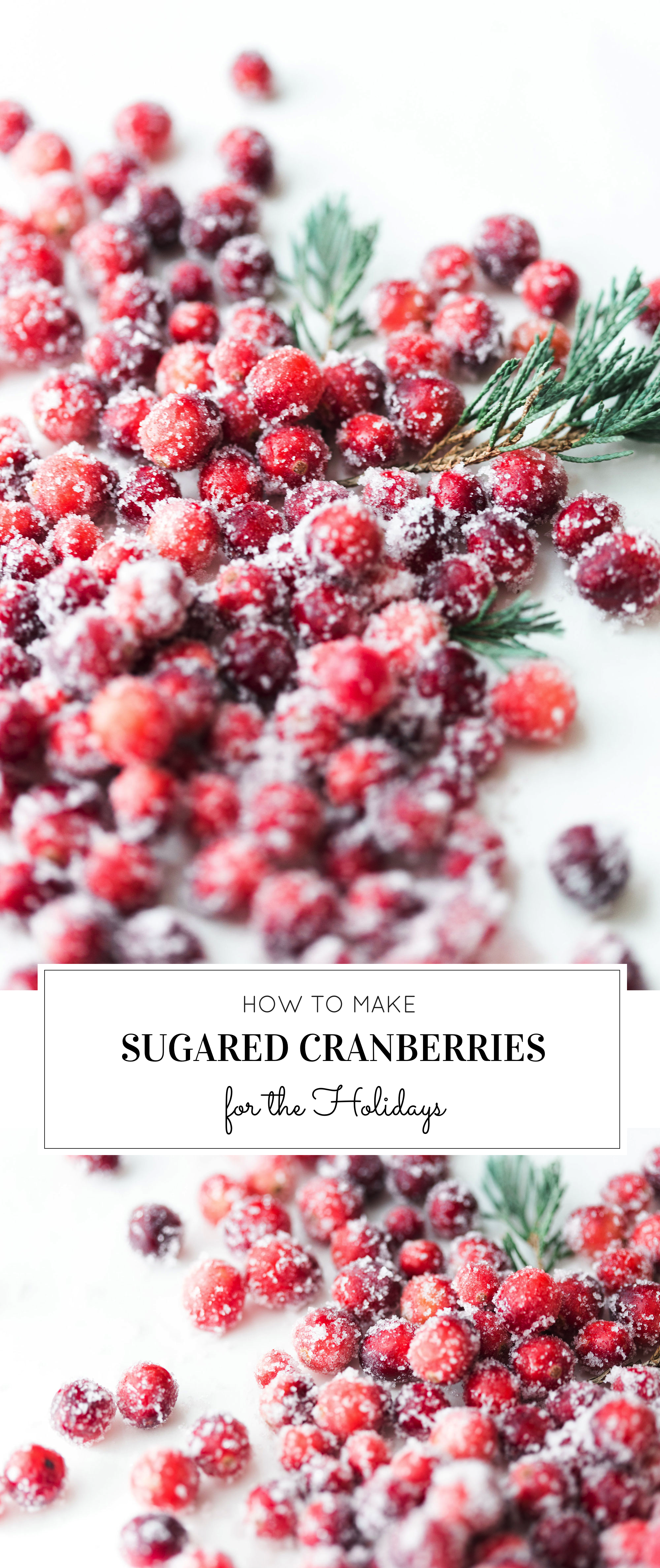 How to Make Sugared Cranberries for the Holidays
INGREDIENTS
2 cups sugar, divided
1 (12-ounce) bag fresh cranberries
DIRECTIONS
Combine 1/2 cup sugar and 1/2 cup water in a medium saucepan over medium heat, stirring over heat until sugar is dissolved, about 2-3 minutes. Stir in cranberries until well coated. Using a slotted spoon, transfer cranberries to a wire rack and allow to dry for at least 1 hour.
Working in batches, roll the cranberries (they will be sticky) in remaining 1 1/2 cups sugar until well coated. Allow to dry for at least 1 hour.
Store in an airtight container until ready to serve.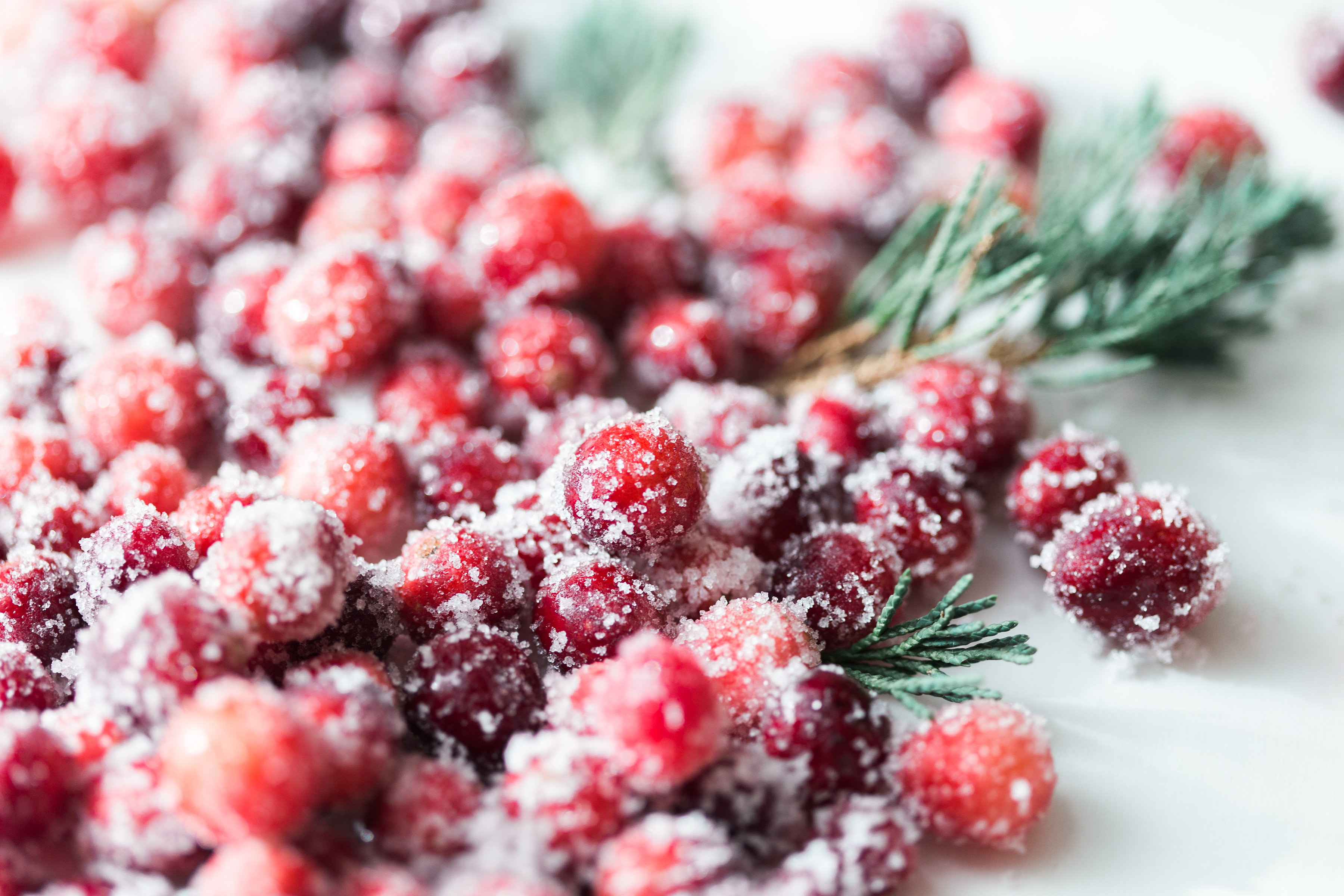 Recipe adapted via Damn Delicious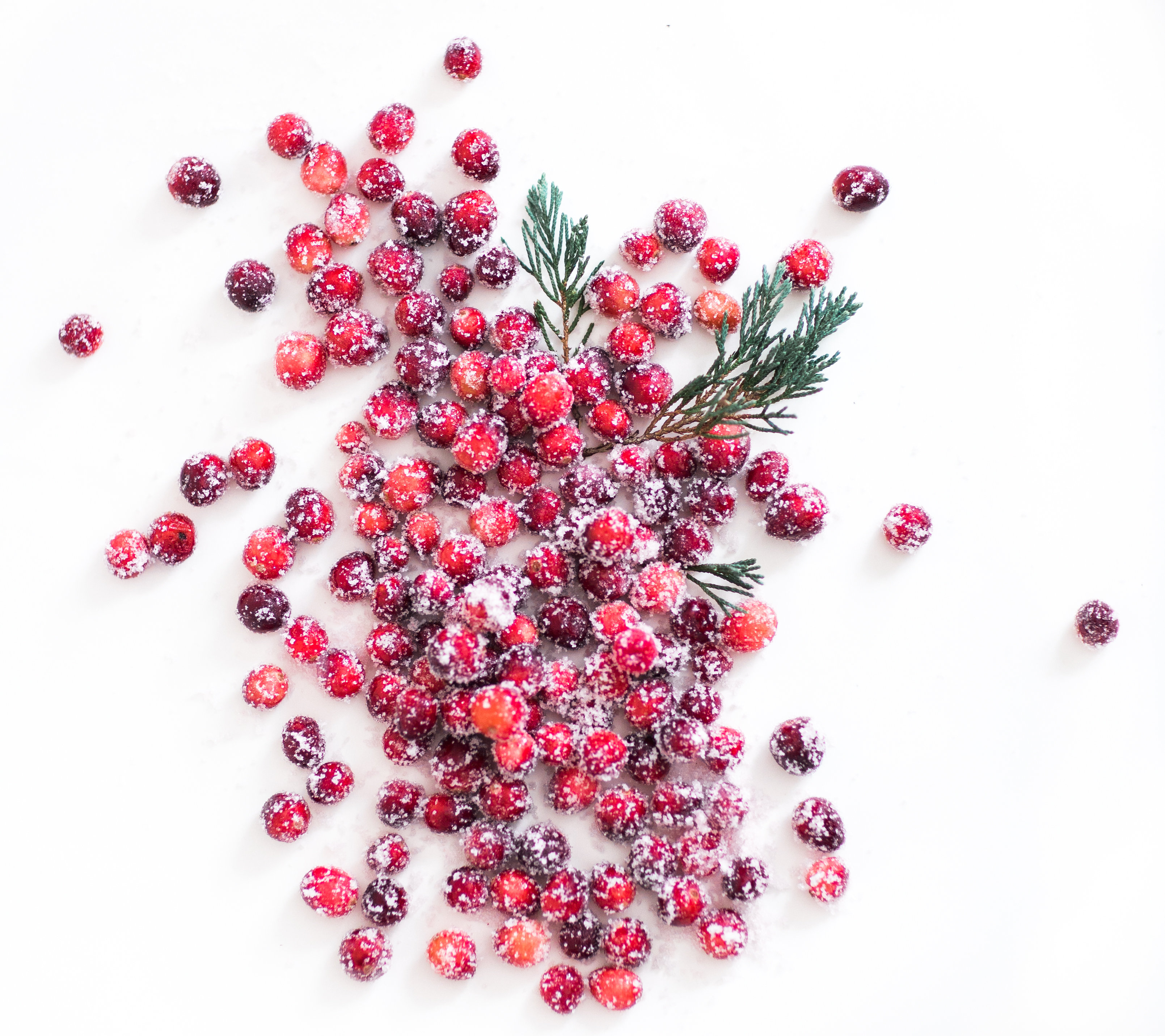 Truly, sugared cranberries are totally festive and SO much simpler to make than you ever imagined!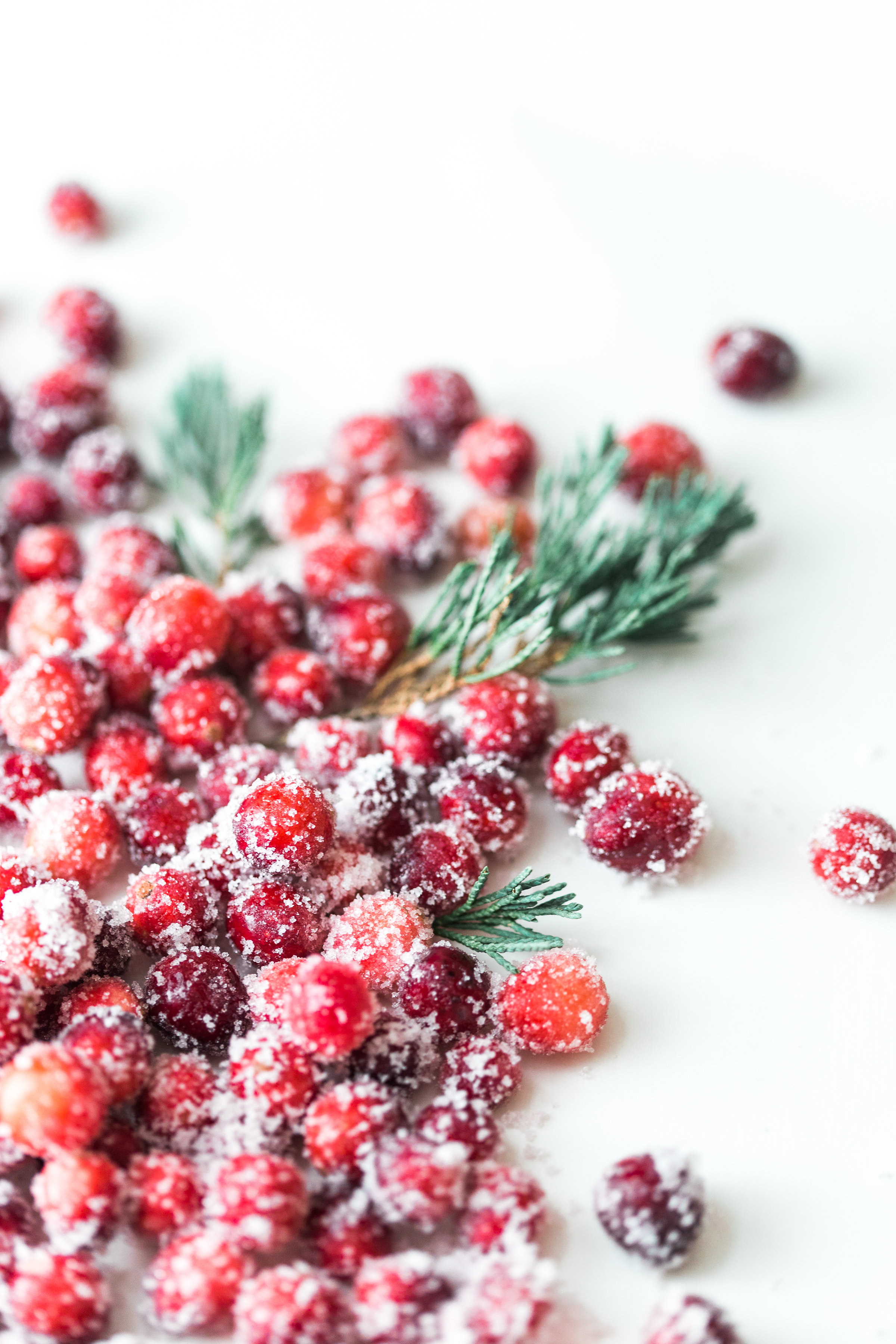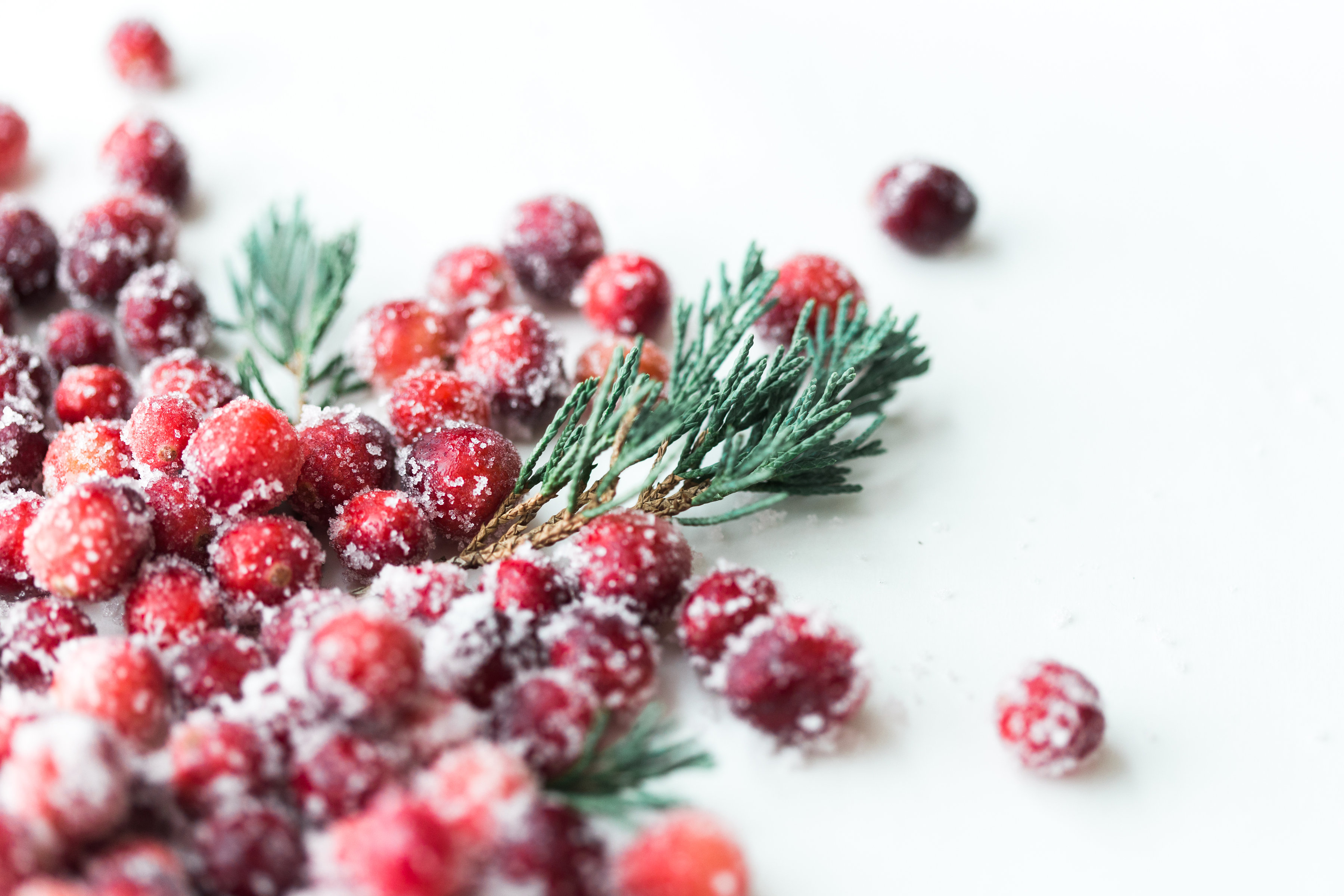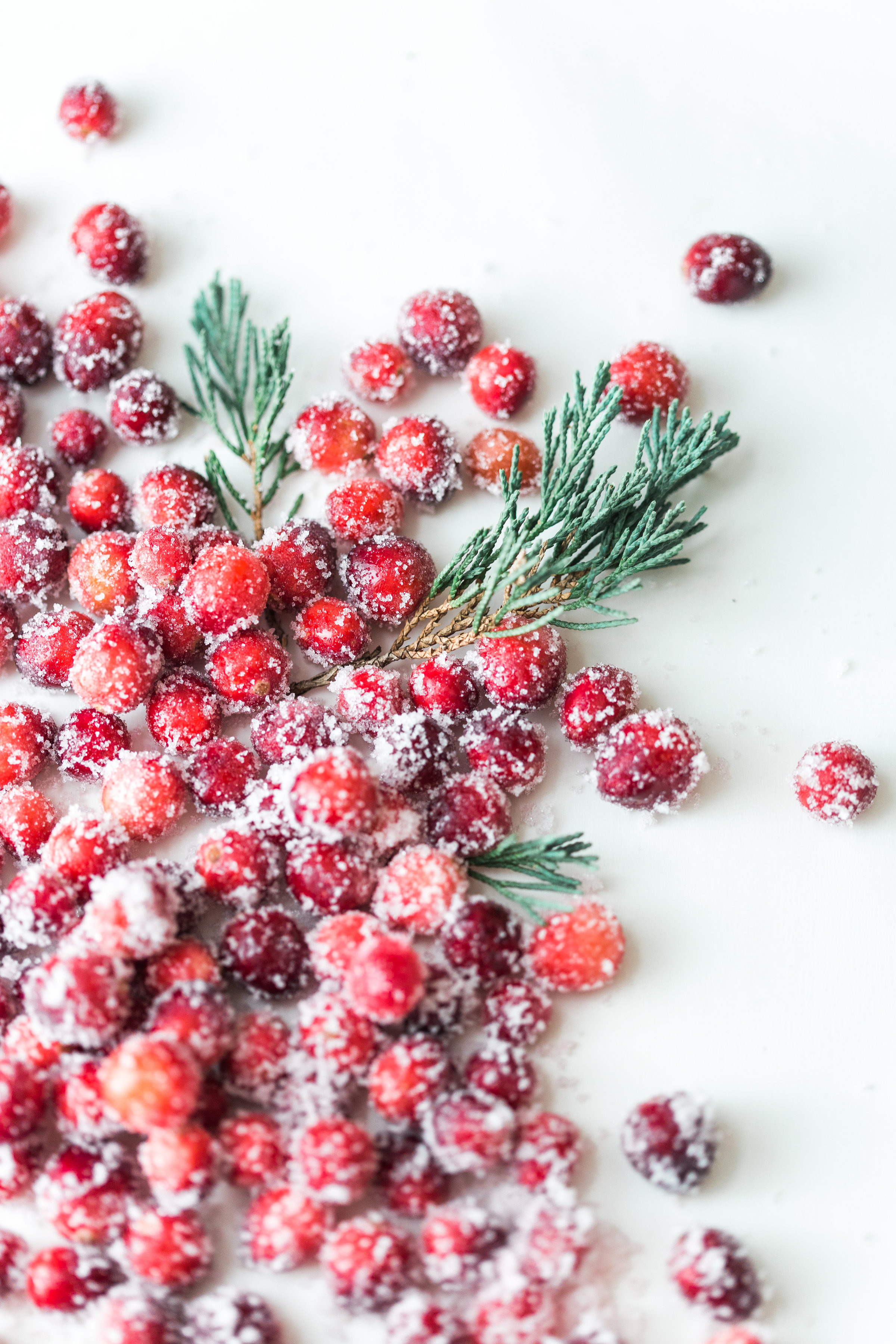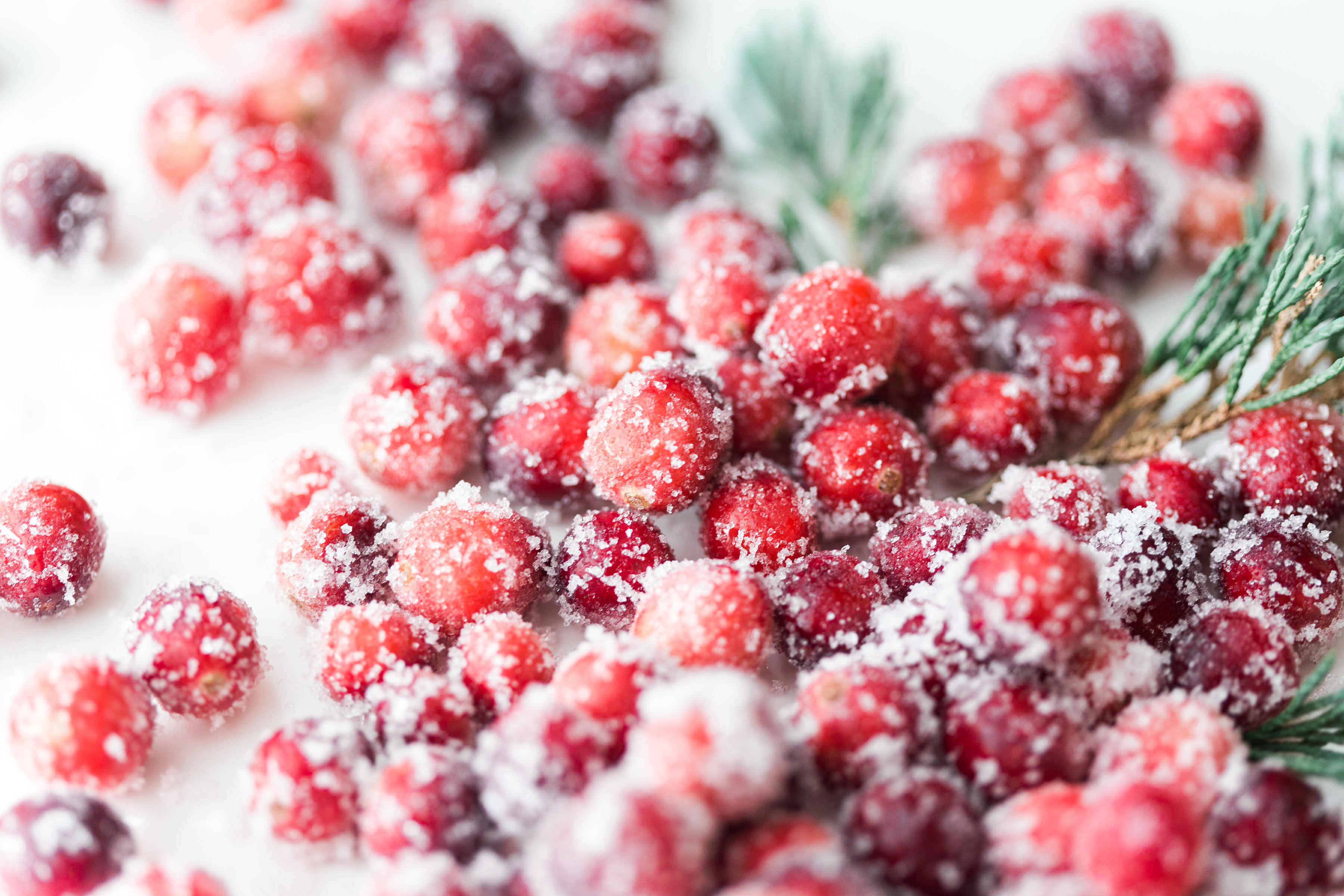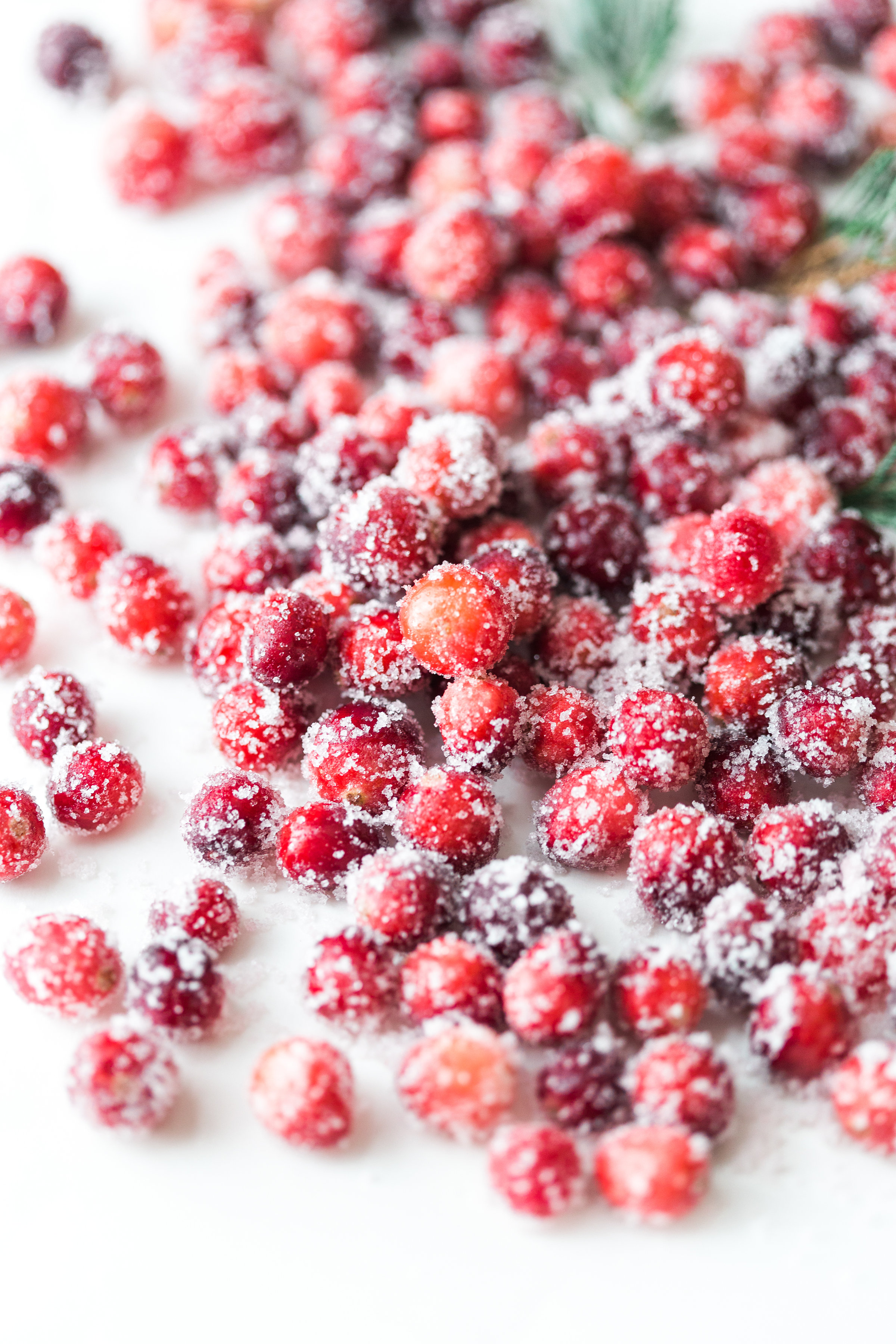 If you make these sparkling sugared cranberries this holiday season, be sure to let me know in the comments or tag me in your creations (@glitterinclexi) when you share to social media! I love seeing what you make.
Photos by Annie Watts Photography