This post contains affiliate links, which means that if you click on one of the product links, I'll receive a small commission. Additionally, as an Amazon Associate I earn from qualifying purchases. Thank you so much for clicking through and helping to support this little blog business of mine! Read more about our site, privacy, and disclosure policies here.
Everyone is rather loyal to their preferred pajamas, and yet, one sleepwear trend that seems to be be practically taking over is the nightgown. Every woman is talking about them. And really, what's not to love?
Women's nightgowns are typically made of light as a cloud, flowy material, so nothing squeezes or pinches while you sleep. They're certainly more romantic than traditional sleepwear. And if you need to go outside to grab the mail, they totally pass as a dress. (Especially some of today's house dresses taking over instagram.) Not that there's anything wrong with that oversized band tee and sweatpants, but nightgowns are certainly a dreamy sleepwear option if there ever was one.
Whether you're a fan or not, the nightgown trend seems here to stay.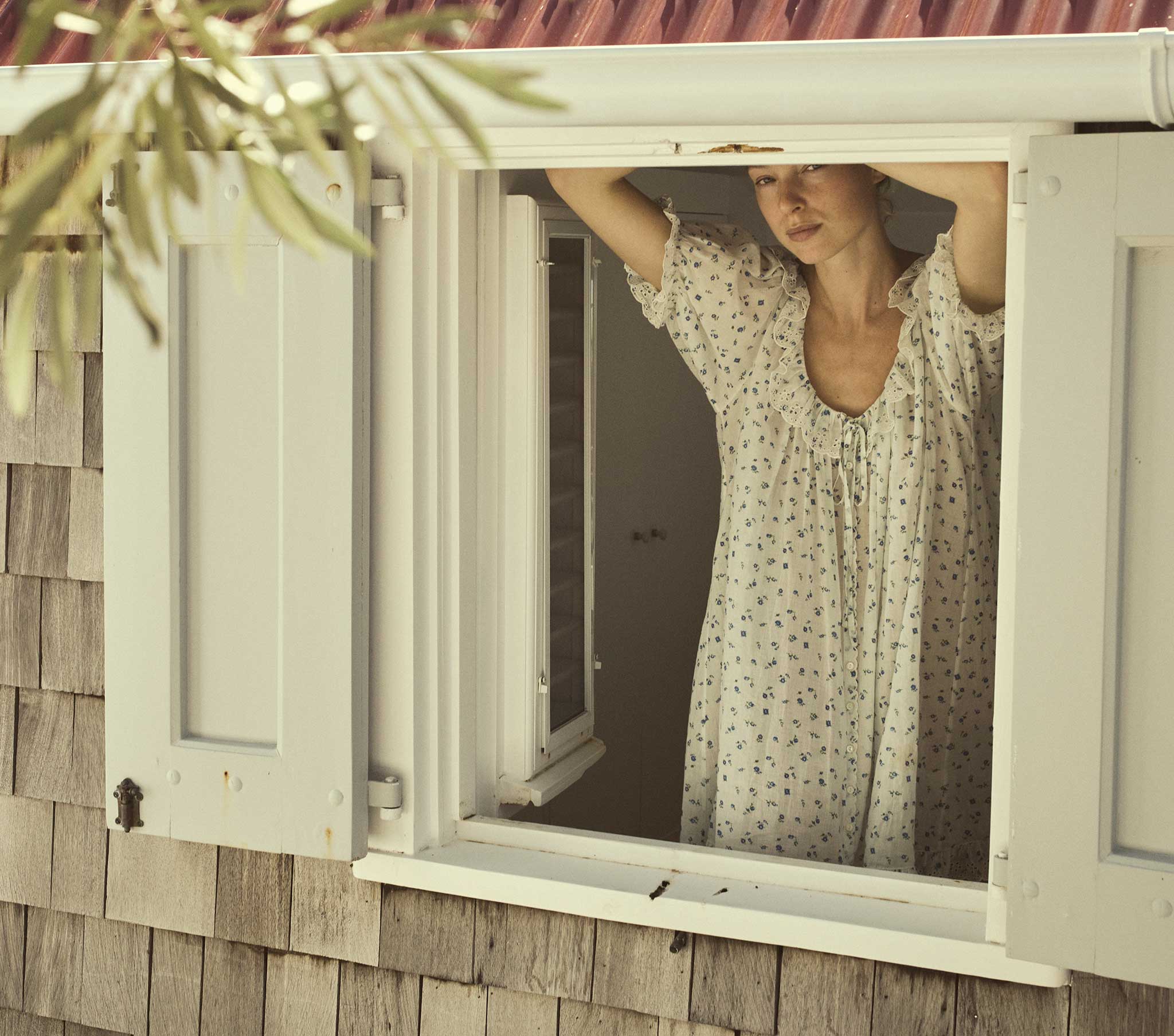 When I was little, my Bubby (my mom's mother) always wore nightgowns. As nightgowns, including versions with distinctly vintage vibes, have re-emerged into the world of fashion, I can't help but feel sentimental every time I see a nightgown online, worn by an actress on a show or movie, or in an ad campaign. So many of today's nightgowns remind me of those that my own Bubby wore, and funny enough, it makes me love them all the more.
And goodness, are nightgowns ever popular these days. Major fashion houses like DÔEN have made the prairie-meets-vintage nightgown a major contender, and mass retailers like Gap all have their own versions of the once-again-popular nightgown. Nordstrom has been selling Eileen West nightgowns for years and years, and they just keep on selling. Some brands have practically built their newfound popularity on their versions of the house dress or night gown; think Hill House Home (I own three Ellie nap dresses!) and Nap Loungewear.
Have you seen the show Sex/Life on Netflix? Billie Connelly (played by Sarah Shahi) rocks nightgowns nearly the entire show.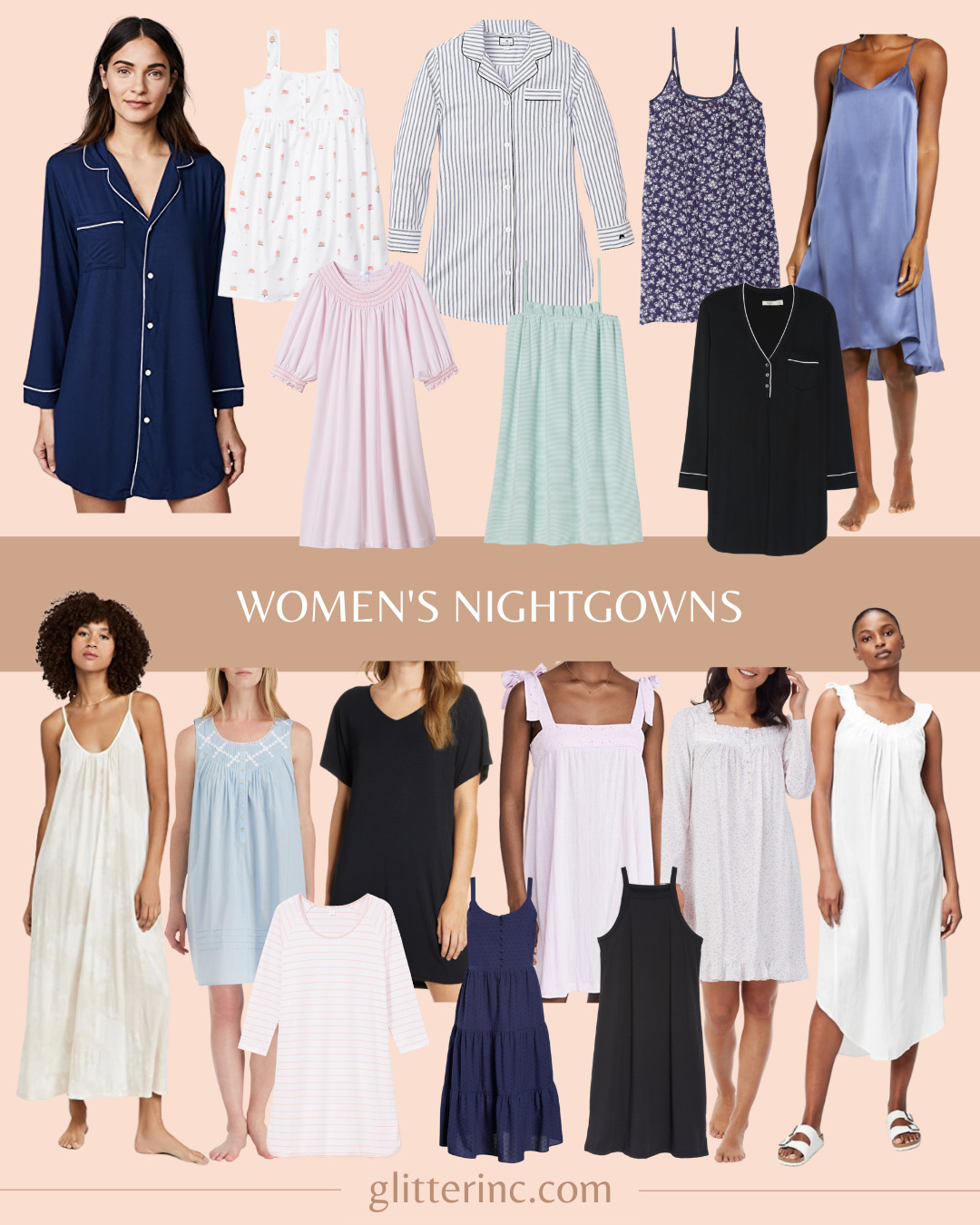 Trend Spotting: Women's Nightgowns
So I've rounded up some favorite nightgowns available now in every price range. I think I'm kind of hooked. 🙈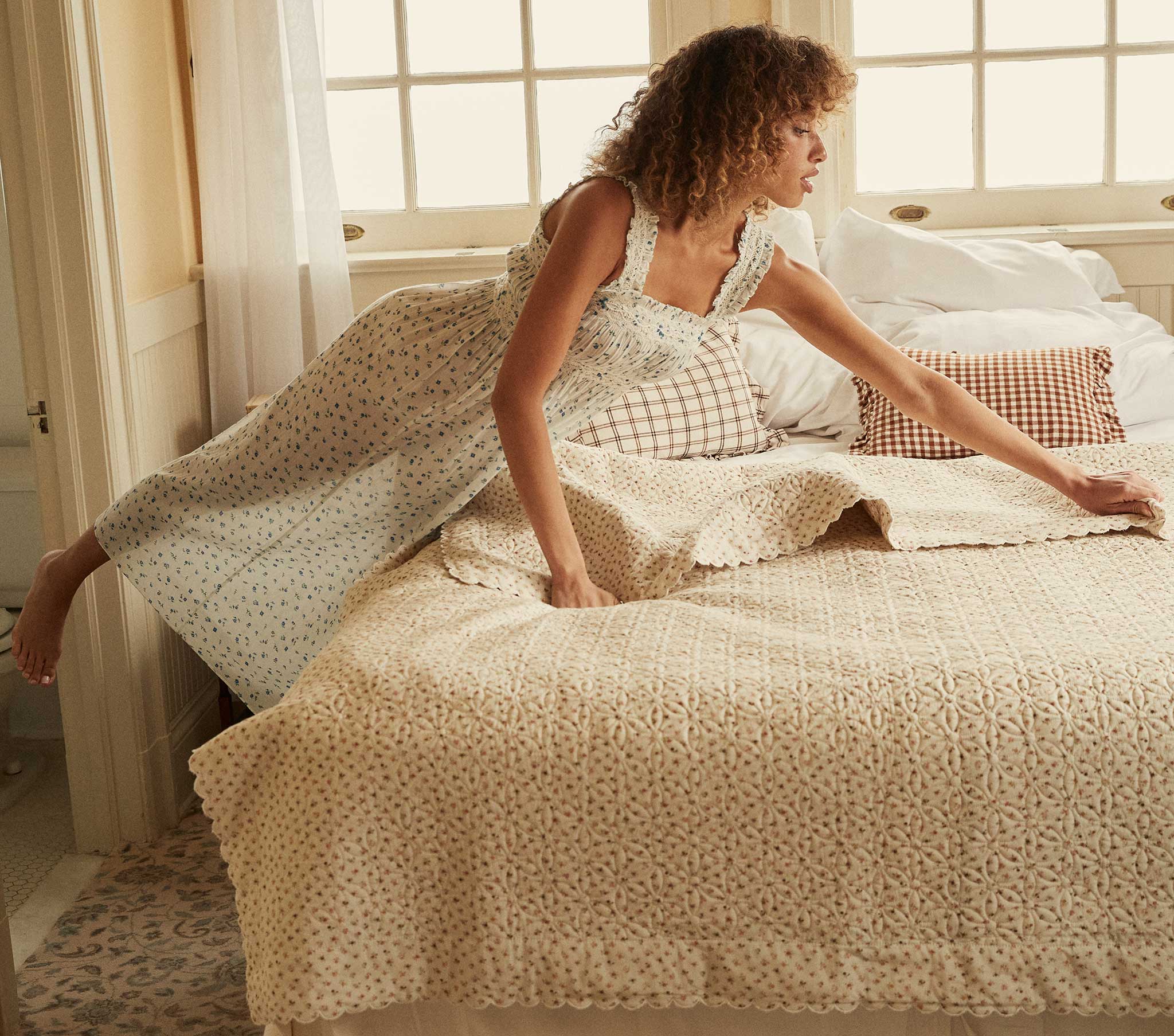 What do you wear to sleep? Have you tried a nightgown? Are you a fan of the sleepwear trend?
SHOP MY FAVORITE NIGHTGOWNS AND PAJAMA DRESSES | CLICK LEFT & RIGHT ARROWS TO EXPLORE

Images via DÔEN