We've officially kicked off our Fall/Winter travels — first up in the series, New Haven. I should start by telling you that New Haven made me fall in love with Fall. I mean, major crushing, skipping through the leaves like a delighted five-year old crushing. Fall in Miami is, well, hot. And full of palm trees. That stay green. New England Fall is rich colors, crisp cool breeze, even the air up here smells like Fall. We only had a few short days in New Haven, and hubby was busy with residency interviews (Have I mentioned how unbelievably proud I am of him?), so Scarlett and I took to the streets to check out the gorgeous scenery.
We started at the little weekend market set right in downtown New Haven. I had to talk myself out of buying a crazy cool vintage lightbulb sculpture because I'm not so sure lightbulbs would make it through two flights back home.
The campus was of course, every inch majestic and gorgeous and impressively old, but what I loved most were the shuttered houses, brick after brick, and tree-lined streets.
When hubs did have a bit of free time, we met up with friends, explored the best places to live, and of course, found Frank Pepe Pizzeria, the one place I got a resounding, "You must go!" from absolutely everyone (thanks for all of the great recommendations on Instagram and Twitter!) Hubby is a pizza fanatic, so of course, we loved it.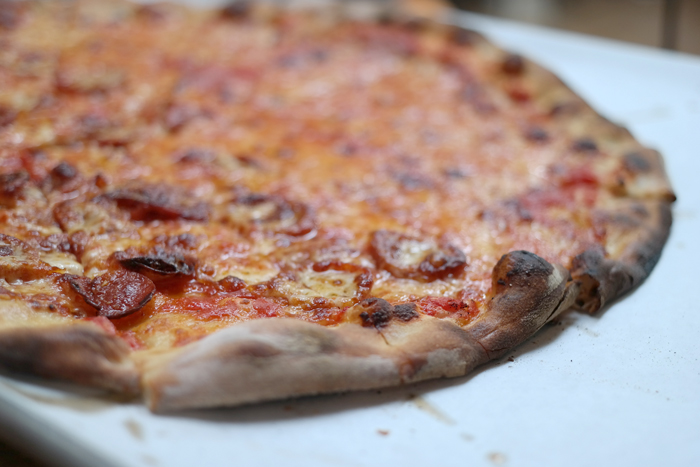 And let's not forget about the cannolis. New Haven has it's very own "Little Italy" with several amazing Italian bakeries. I'm still dreaming about the nutella cannolis.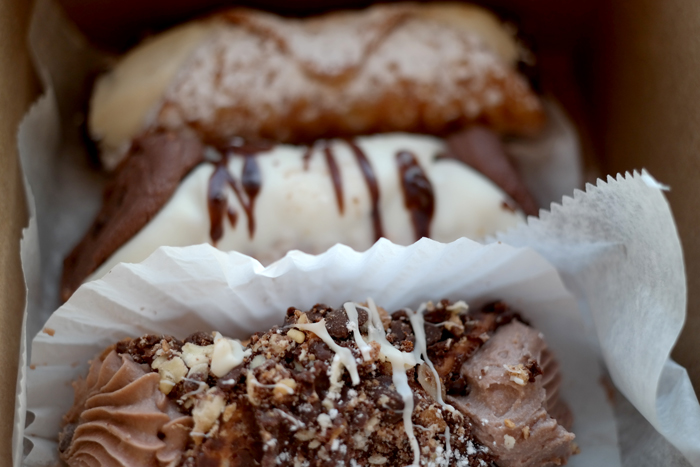 We loved how walkable the city was, and that college campus feel is the best (hubs and I are both Gators, and we always adored how college-friendly Gainesville was.) Also, New England Fall … it is just so good.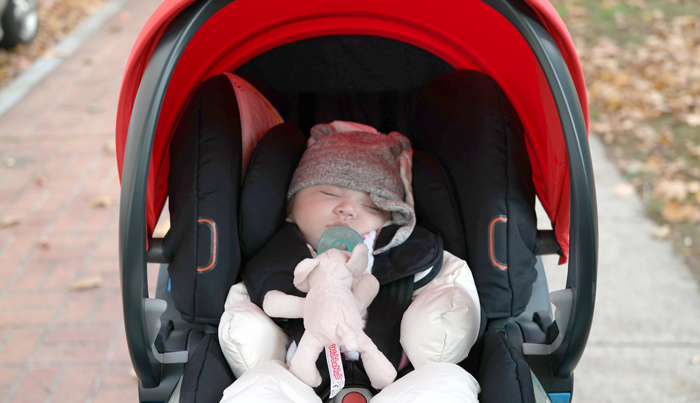 Someone had a blast.
In this post: Alexander Wang Rocco Bag // Leopard Baby Blanket // Gap Baby Bear Sweater Hat // Gap Baby Snow Suit // Stokke Stroller (c/o) and Car Seat
Next stop on our travel series … the Big Apple!